Sweet and tangy, Pickled Strawberries are a great addition to salads, sandwiches, appetizers, desserts or cocktails! Fresh ripe strawberries are quickly pickled in white balsamic vinegar, sugar and sea salt! This recipe yields a large 32 ounces jar and should last about a month.
If you haven't had the pleasure of tasting pickled strawberries, prepare your mind to be blown.
Pickled strawberries are sweet and tart and delicious. But besides delicious to snack on straight out of the jar, they're also a great addition to salads, thinly sliced on sandwiches or spooned on top of a goat cheese slathered crostini's.
The first time I ever tasted these jeweled beauties was on a salad and it was love after first bite. It was back in January, and I couldn't believe my tastebuds! The strawberries were sweet and salty, yet acidic and still juicy and very much strawberry. I knew right away I would be recreating them in my own to not only top allthethings but also to preserve a little bit of summer for the fall and winter months.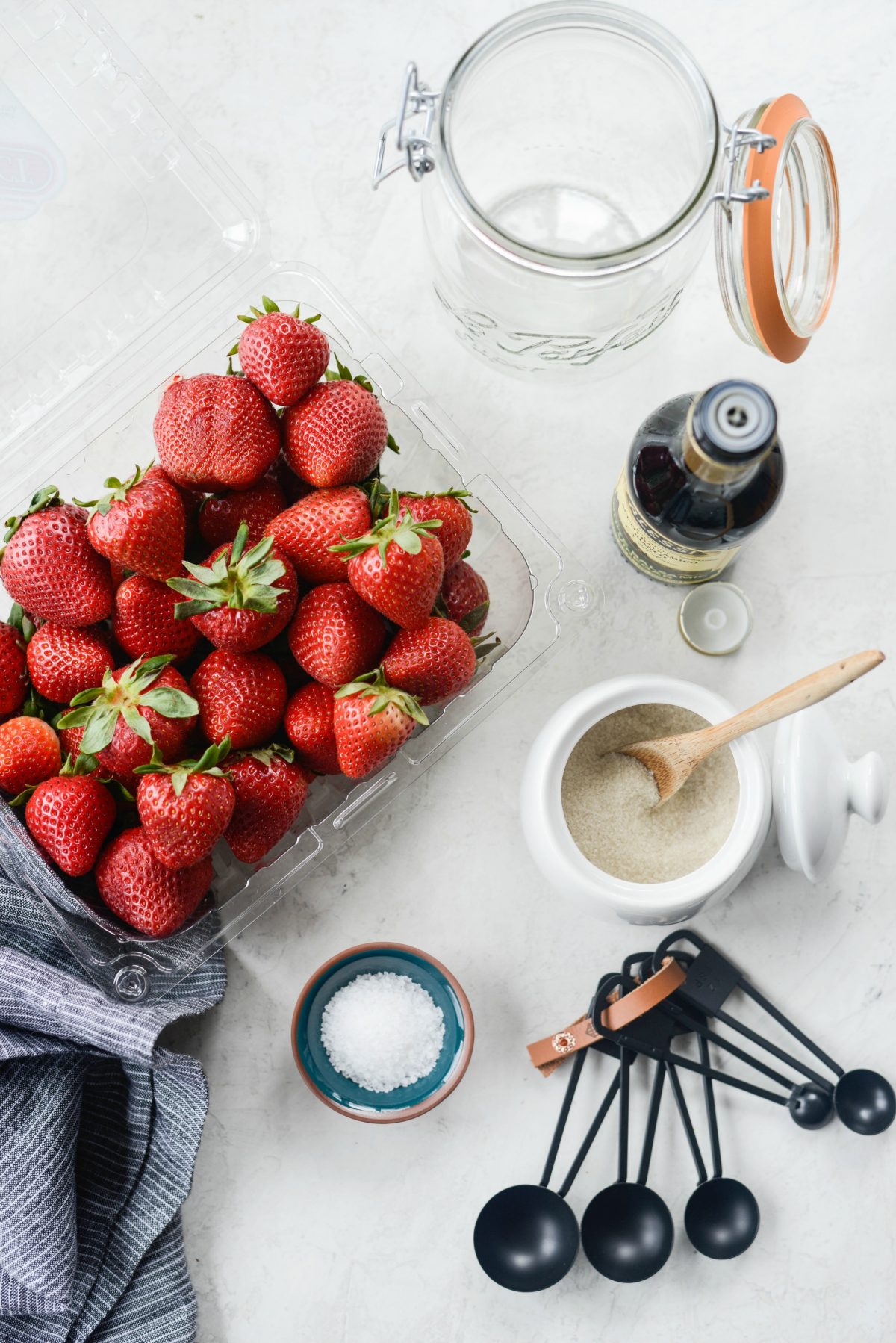 To Make These Pickled Strawberries You Will Need:
strawberries
granulated sugar
sea salt
white balsamic vinegar
water.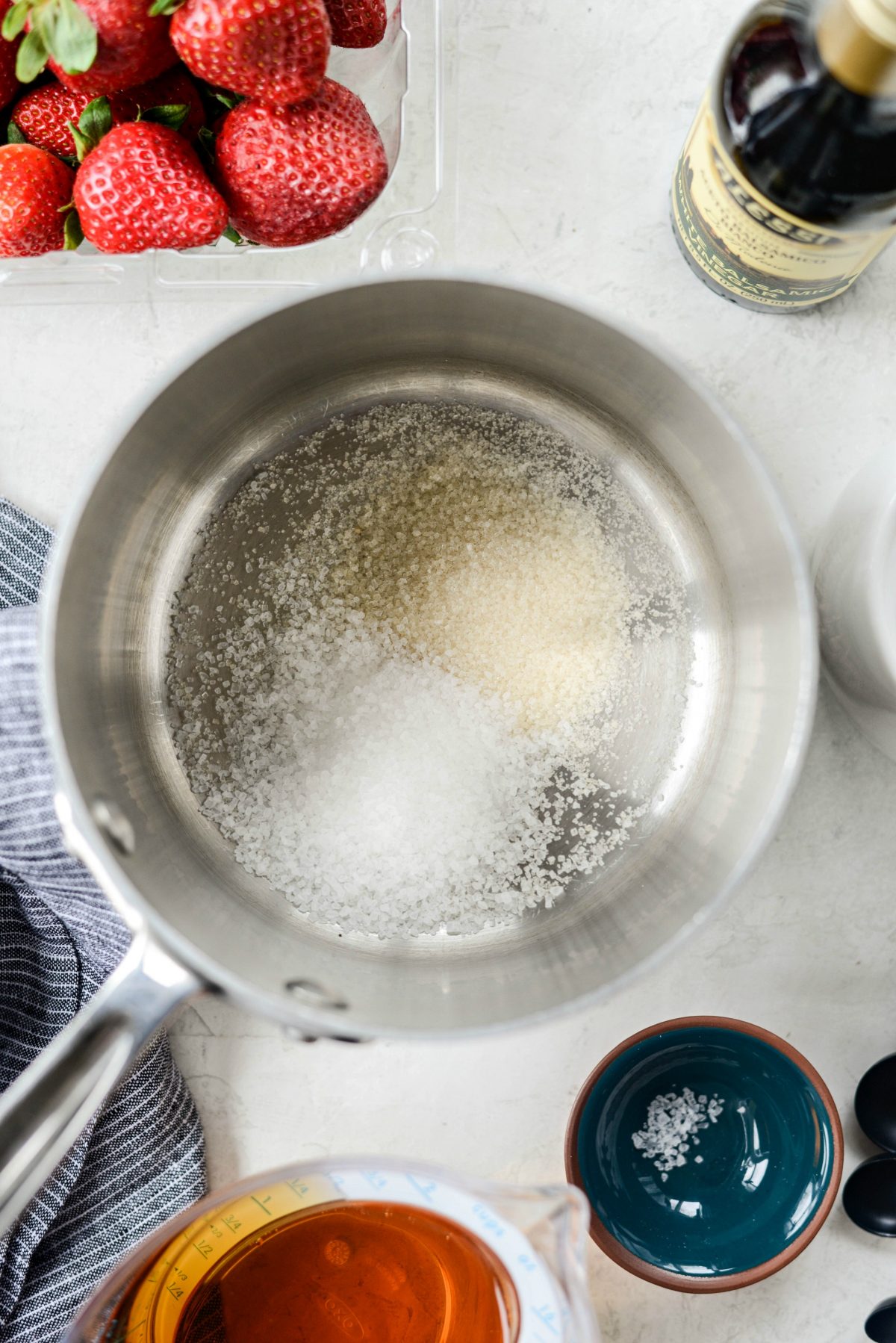 First, in a heavy bottom saucepan, add 1 tablespoon sugar and 1 tablespoon sea salt.
Next, pour in the white balsamic vinegar with the water. Heat on low-heat, stirring occasionally until both the sugar and salt have dissolved. No need to bring to a boil. This should take about 8 to 10 minutes.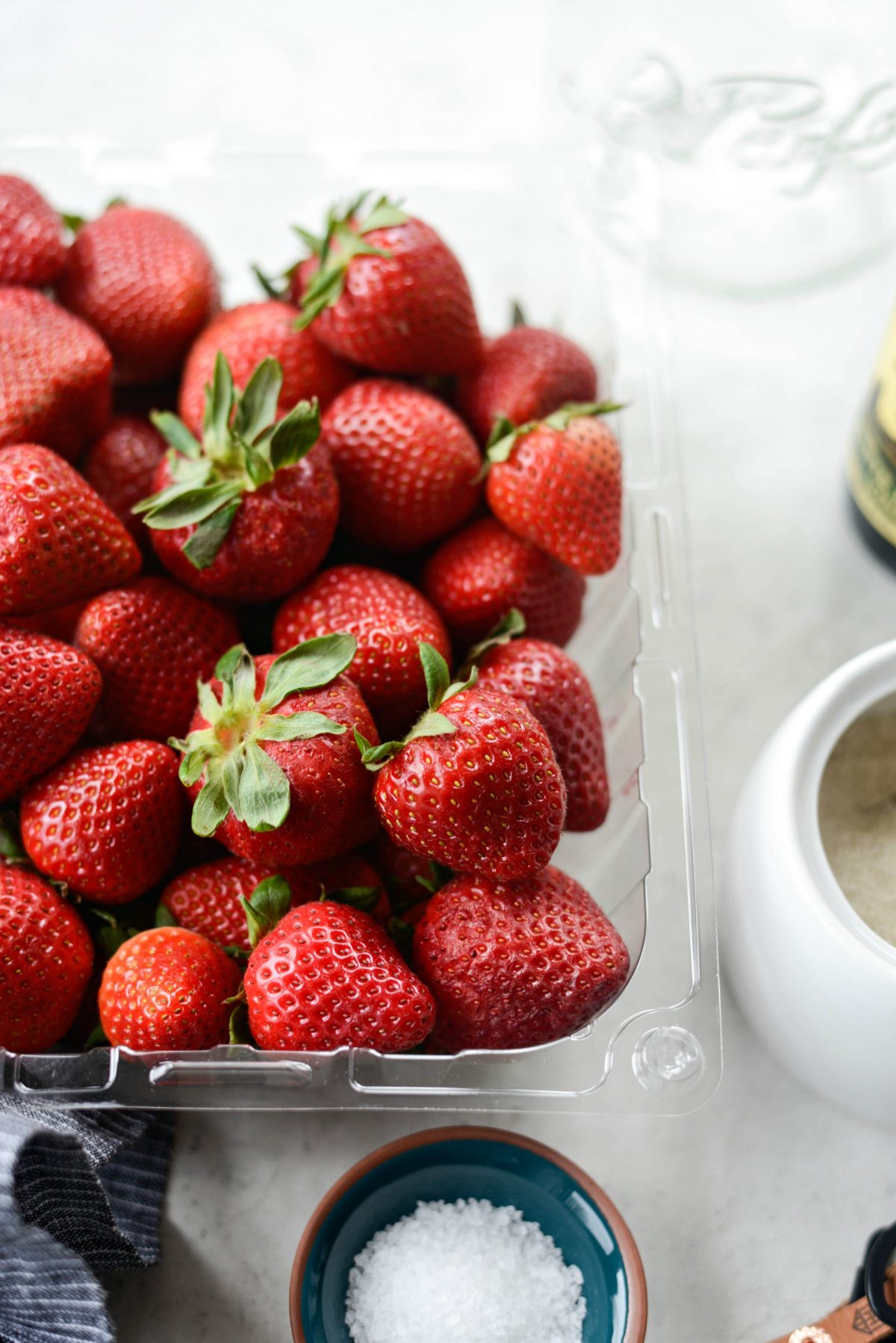 Meanwhile prepare the strawberries by rinsing them under cool water. Then, using a paring knife, remove the leafy top and cutting the large ones in half. Fill a 32 ounce jar with all the strawberries. You'll want to fit all of them, but if you can't right away that's okay. I'll explain how you can add them later on – more on that in a little.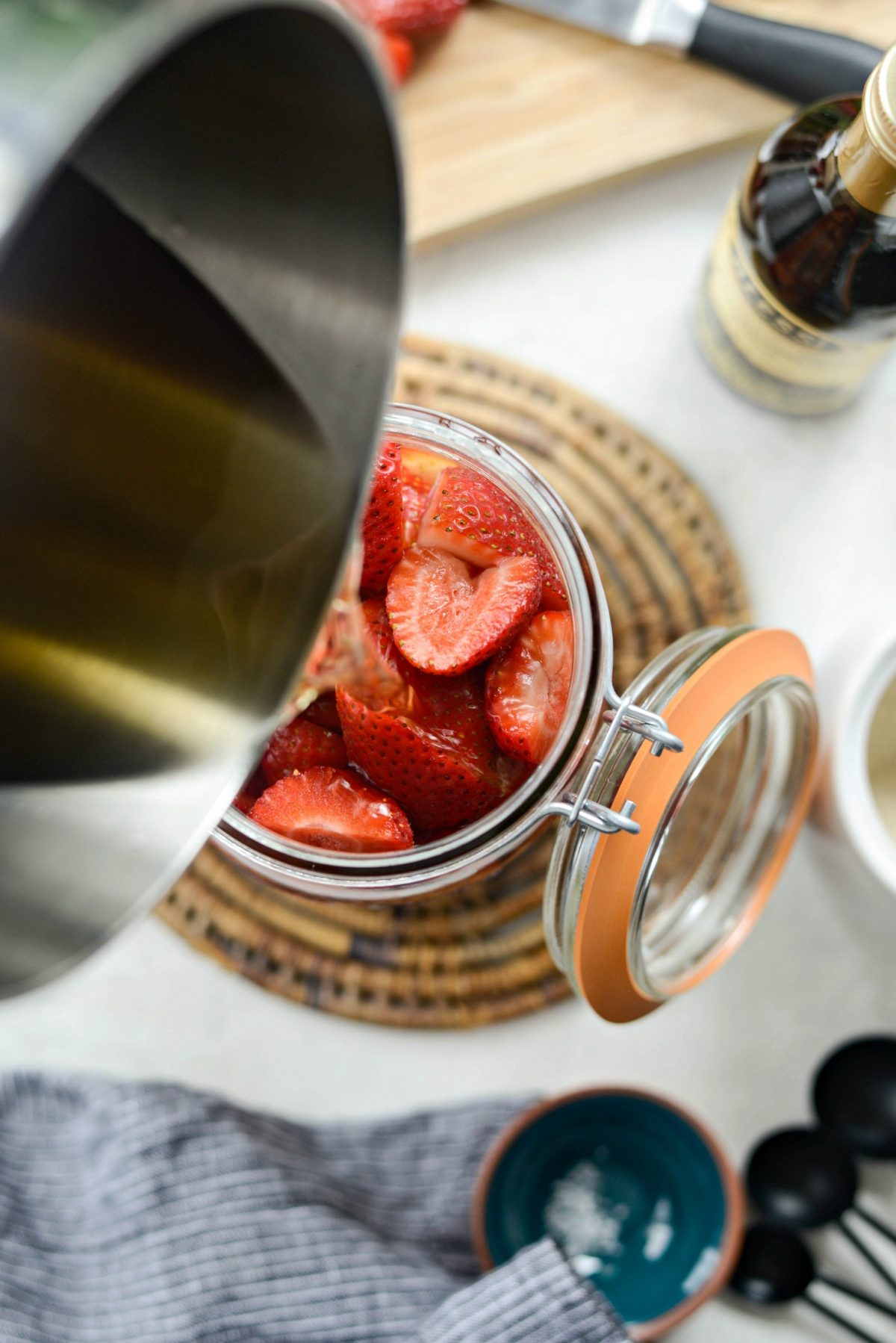 Once the sugar and salt have dissolved, pour the warm pickling liquids over the strawberries. Next, allow the strawberries to cool completely before securing the lid and storing. As they cool, you'll notice the strawberries will shrink, thus giving you more room to add the few strawberries that might not have fit in the jar the first time.
Lastly, give the strawberries 24 hours to pickle before using. You can enjoy these delicious pickled strawberries for up to 1 month.
For more pickling recipes Click Here!
Enjoy! And if you give this Pickled Strawberries recipe a try, let me know! Snap a photo and tag me on twitter or instagram!

This post may contain affiliate links.
Buy the Cookbook: Simply Scratch : 120 Wholesome Homemade Recipes Made Easy Now available on Amazon »
THANK YOU in advance for your support!