This Peach Prosciutto Goat Cheese Crostini are the perfect summer appetizer. Whipped goat cheese is spread on a toasted baguette slice and then topped with prosciutto, arugula, peach, balsamic glaze and basil.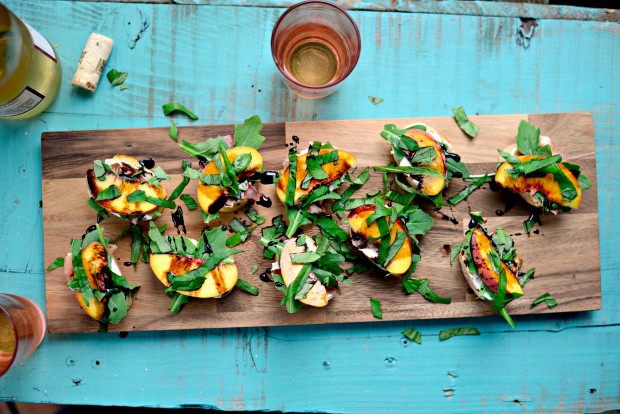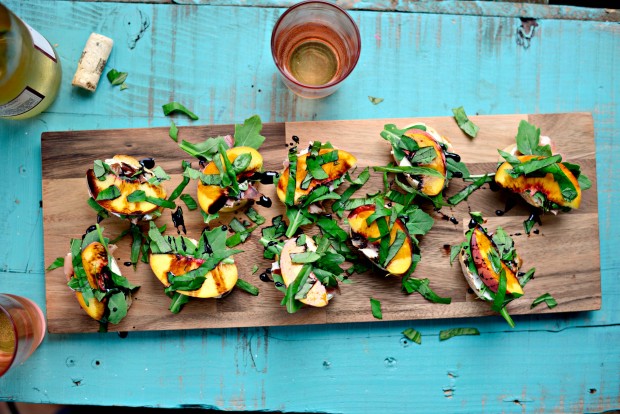 It's no secret. I do not like goat cheese.
I've only said as much, like a gazillion times on this bog. I've tried it many times over the years, and trust me, I've wanted to like it but I just don't. Or didn't. However, this was all true until this past week. I know. Who even am I?
In the past, I have sworn it off for all of eternity. So you can imagine my surprise when I HOUSED (read: inhaled) these crostini appetizers at a friends house last week. Crostini with a smear of goat cheese under layers of prosciutto, arugula, fresh peach, basil and a balsamic glaze. I wanted to consume the entire plate, but I feared people where watching and possibly judging.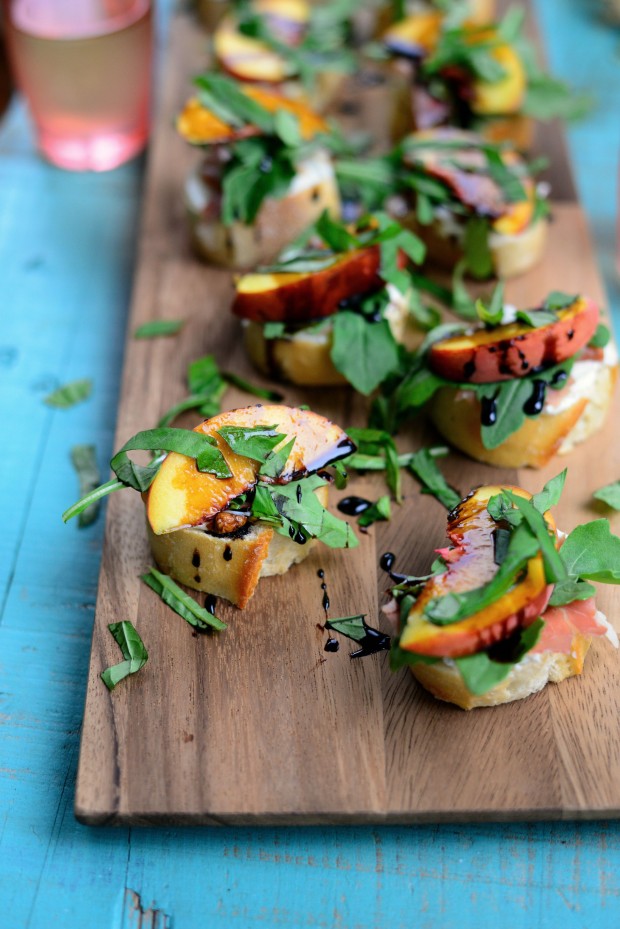 These are beyond fantastic. Savory and sweet and everything in between. I heart them. A lot.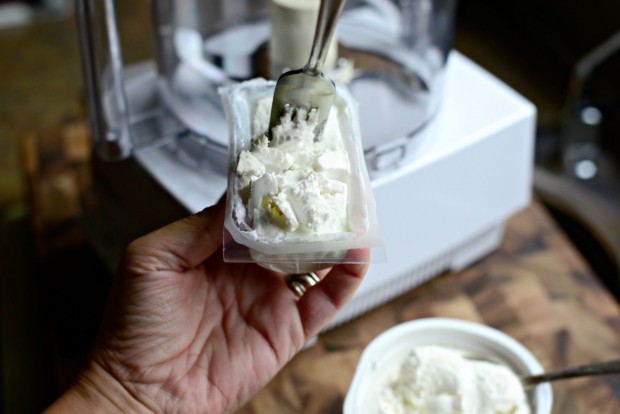 Start with making the whipped goat cheese. I based this version off the whipped feta I made, just at a smaller scale. So first up is a (4 ounce) log of (non pre-crumbled) goat cheese.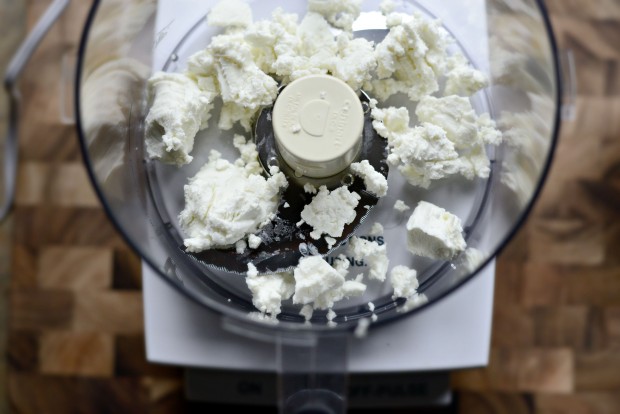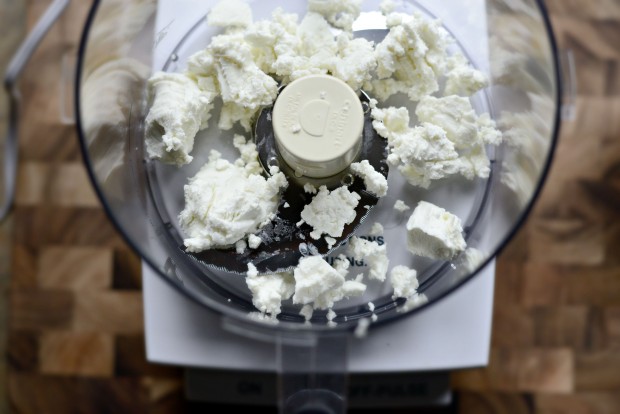 Crumble it up and right on into a food processor fitted with a blade attachment.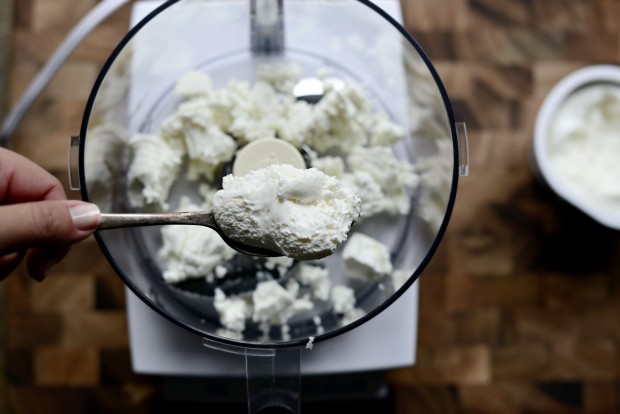 Then scoop a rounded tablespoon of whipped cream cheese (because I had it in my fridge from the earlier whipped feta) and throw that in too.
Turn your processor on and whip, scrapping the sides down after 30 to 45 seconds or so.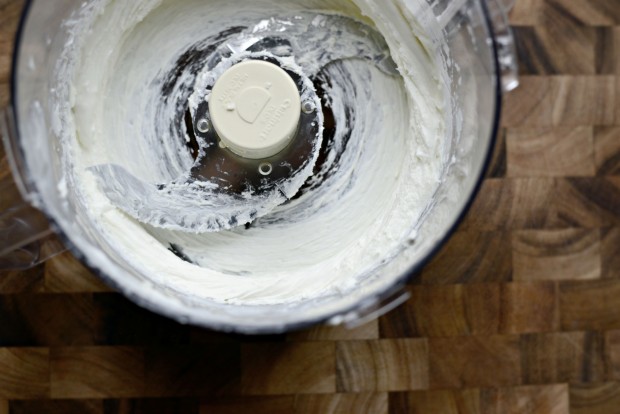 Next blend until smooth.
Scrape out into a bowl, cover and refrigerate until ready to spread. This should make about a cup.
Then, I took a 1/2 cup of balsamic vinegar and poured it into a small saucepan and heat over medium-low to simmer.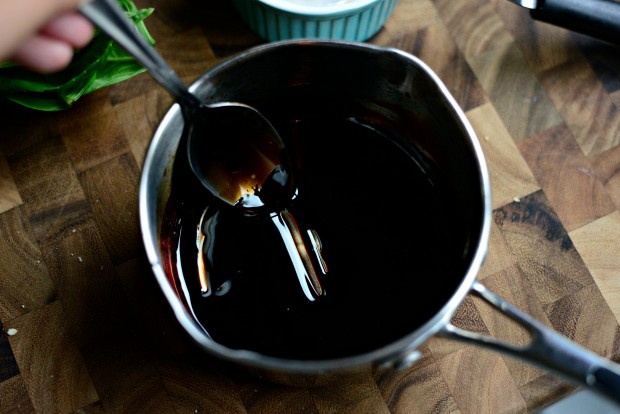 Until the balsamic is reduced, thick and glossy. Or you can purchase balsamic glaze from the store without judgment.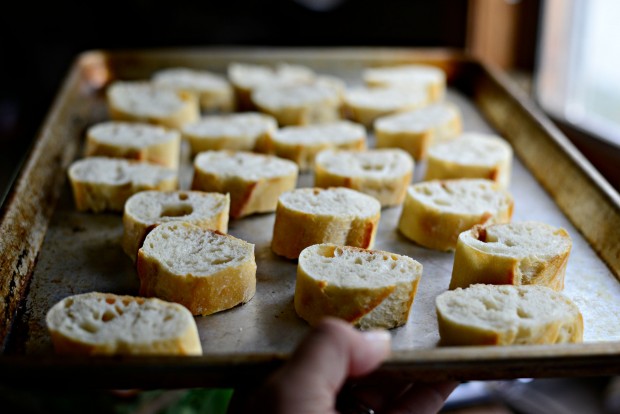 Next, slice up a 12 ounce baguette and lightly toasted in the oven at 375° for about 6 or 8 minutes.
In the meantime, slice up a few ripe peaches.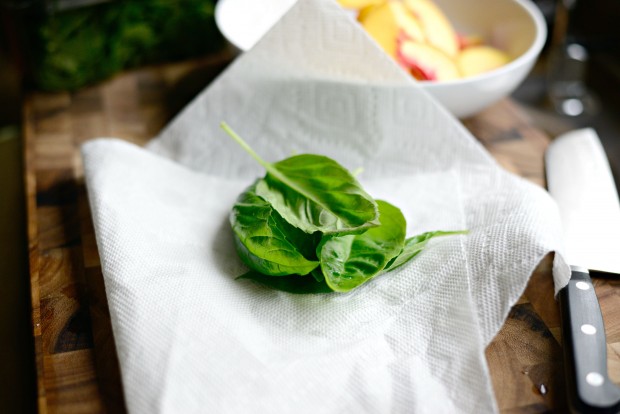 And also, rinse off fresh basil leaves.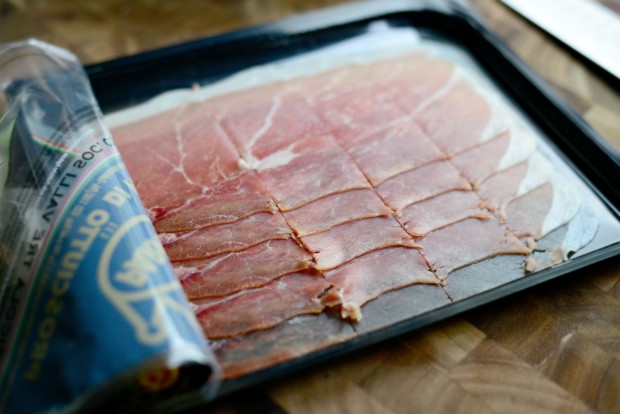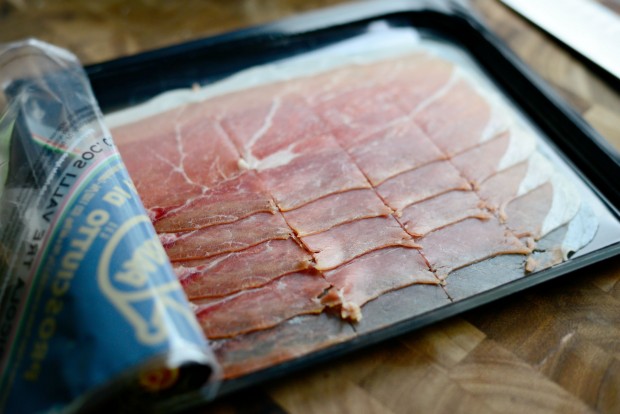 Lastly, slice up 3 ounces of prosciutto.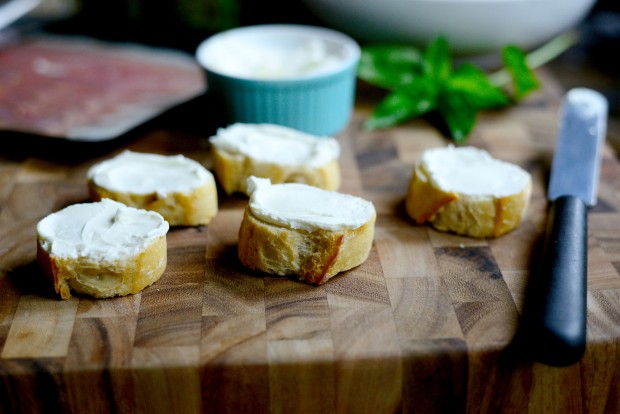 To build these bites of heaven, smear some of the goat cheese onto the toasted baguette slices.
Next, top with prosciutto.
Then a few baby arugula leaves, this adds a peppery bite.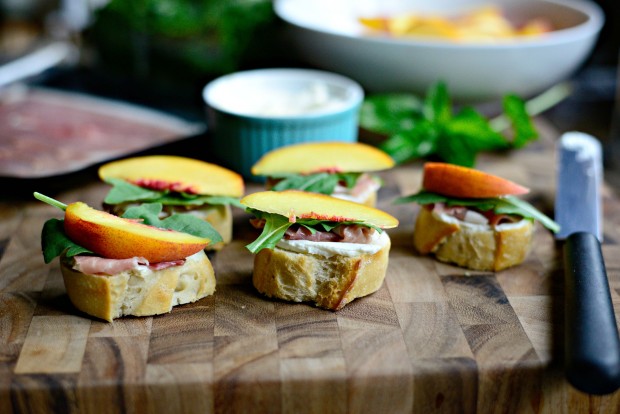 Next top each one with a peach slice.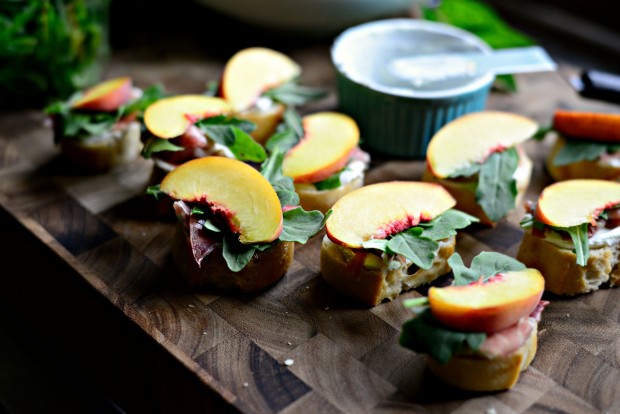 And as if these don't look perfect like this!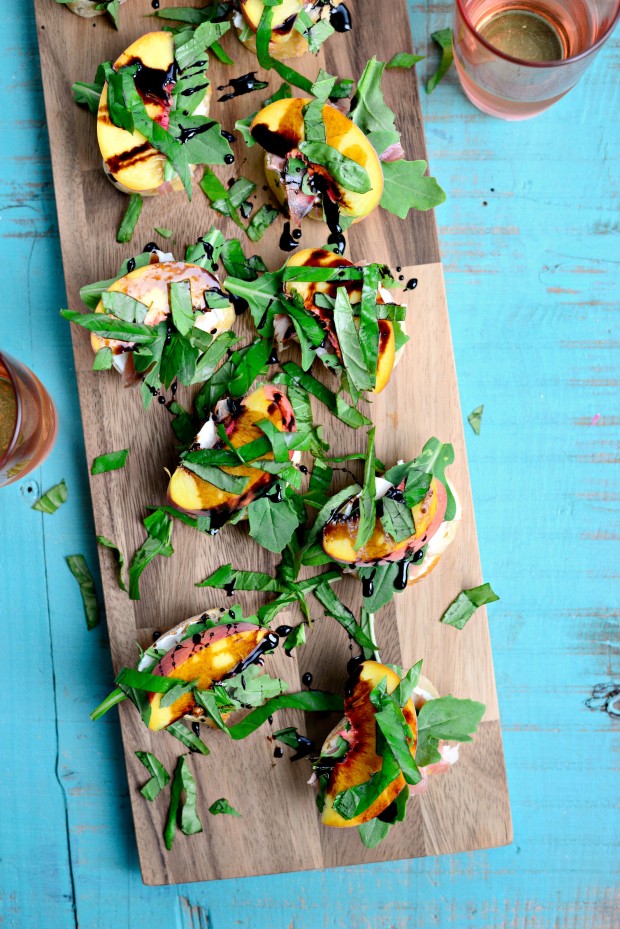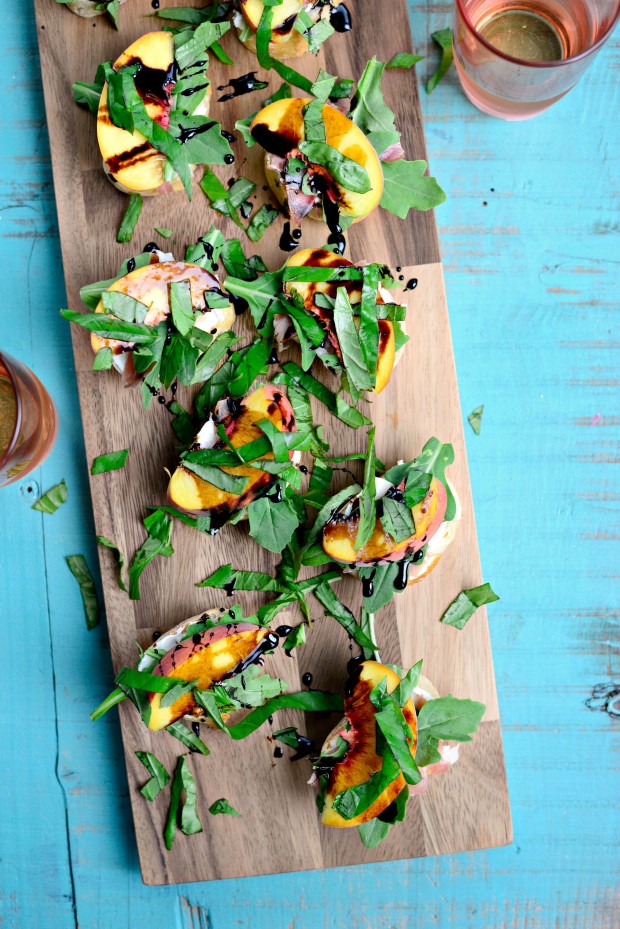 Lastly, drizzle with the balsamic glaze and then sprinkle with a little (or a lot) of fresh torn basil leaves.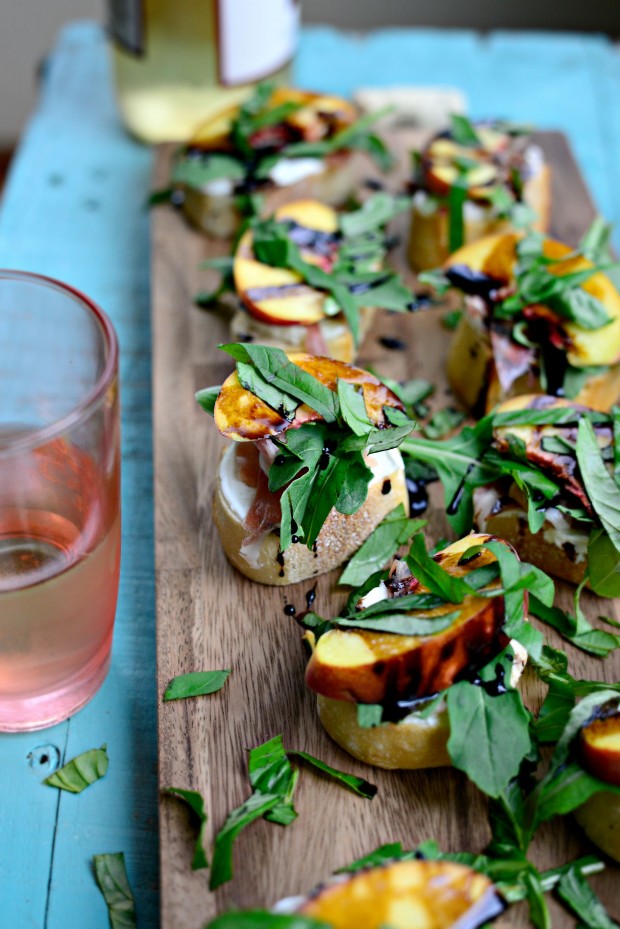 Salty, sweet, funky (thank you goat cheese!) and fresh. These crostini are a flavor explosion in your mouth! My 14-year-old loves these peach prosciutto goat cheese crostini. I love them which only means you will love then too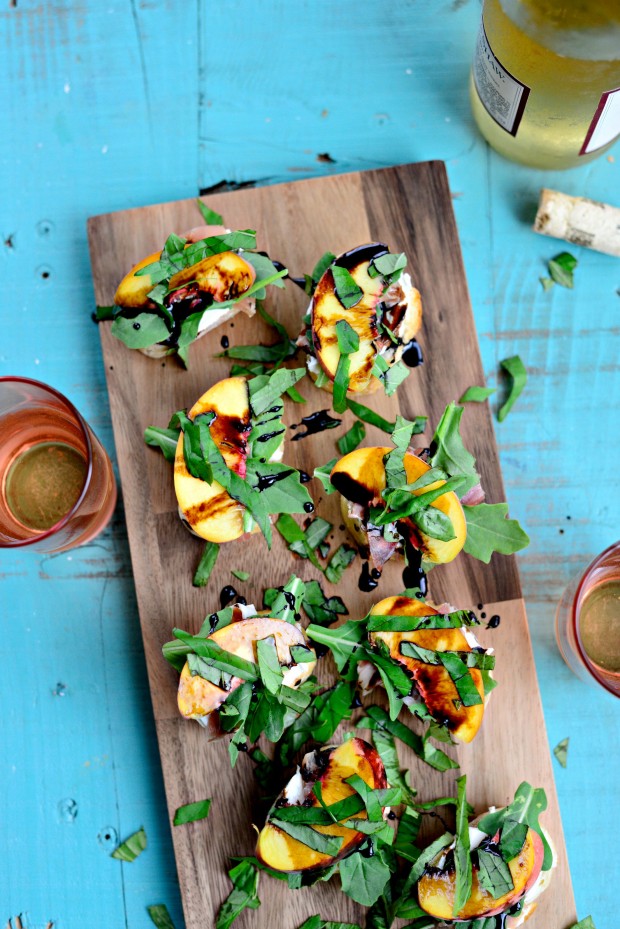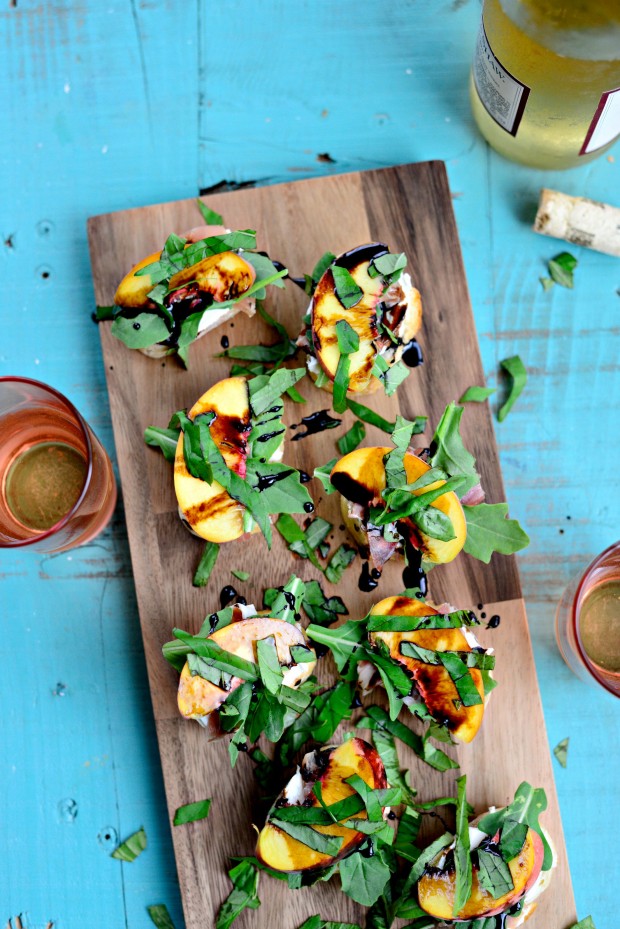 Enjoy! And if you give this recipe a try, let me know! Snap a photo and tag me on twitter or instagram!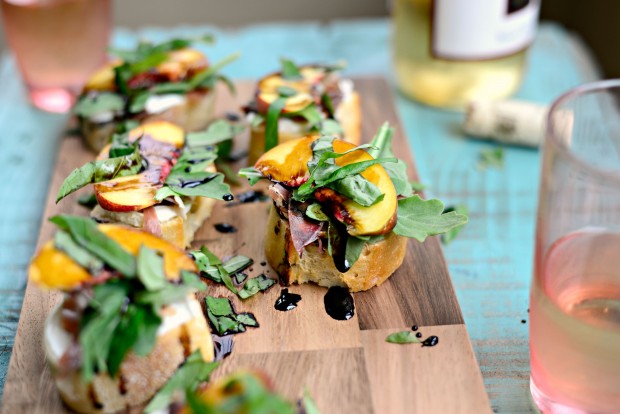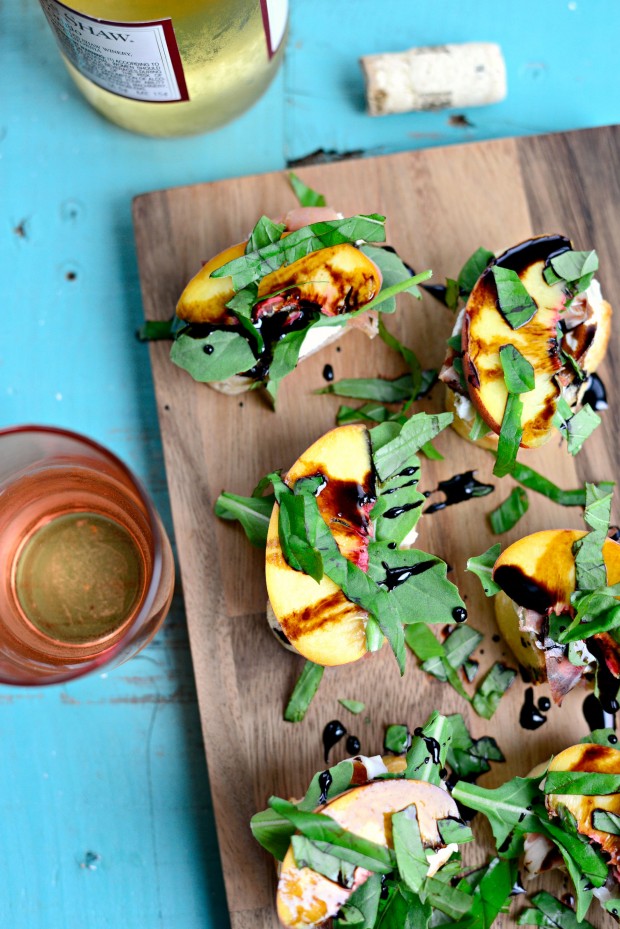 This post may contain affiliate links.
Buy the Cookbook: Simply Scratch : 120 Wholesome Homemade Recipes Made Easy Now available on Amazon »
THANK YOU in advance for your support!