Nigella's chocolate Guinness cake has been on my bucket list for y-e-a-r-s. Because Guinness + chocolate + cake = my dream dessert and there's no other cake that is more worthy or more perfect for St. Patrick's Day.
Guinness stout and chocolate collide in a moist, chocolatey cake.
I love that this is a single-layered cake and is baked in a 9-inch springform pan. The end result being one thick and decadent layered cake topped with cream cheese frosting– and you don't even need to frost the sides! Nope, just spread over the top and you're good to go.
Pat has always been a chocolate cake and cream cheese frosting fan, although he was skeptic at the thought of beer (and Guinness at that) and chocolate was going to be commingling with his beloved cream cheese frosting. But you guys, he actually really like this cake. Like he ate two pieces, back to back. My girls LOVED it too. But they've never had a chocolate cake that they didn't like.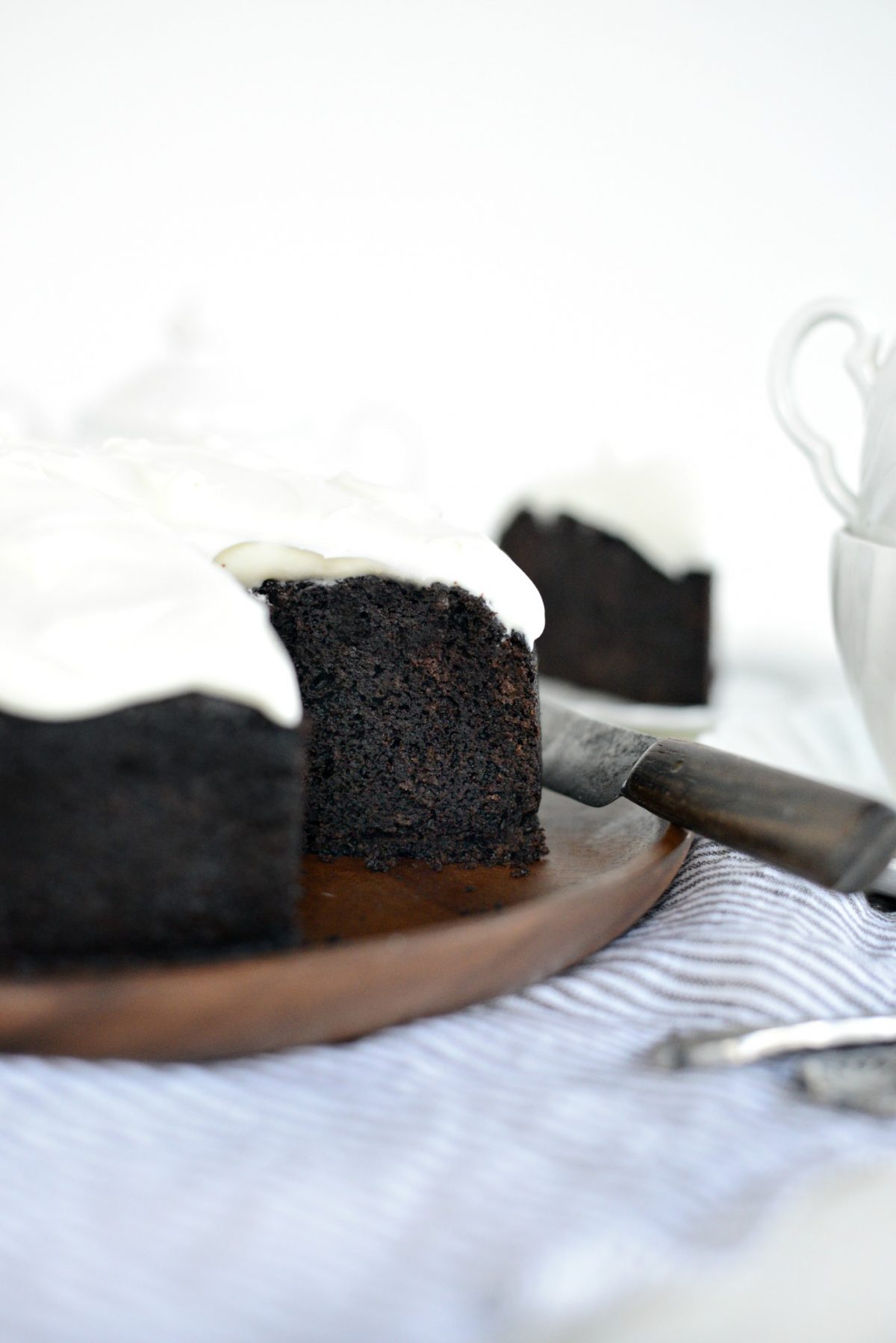 They said, and I quote "This cake's lit".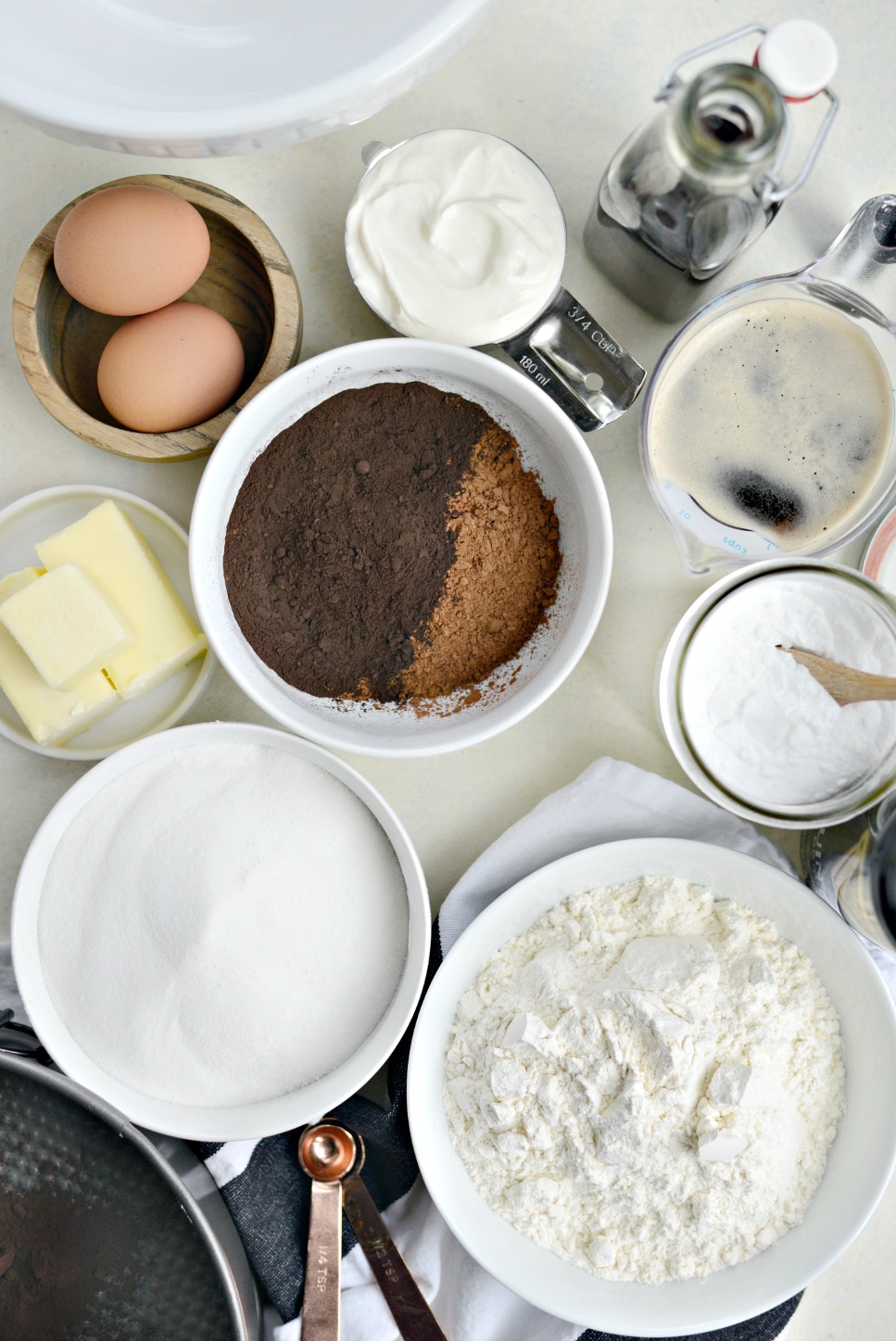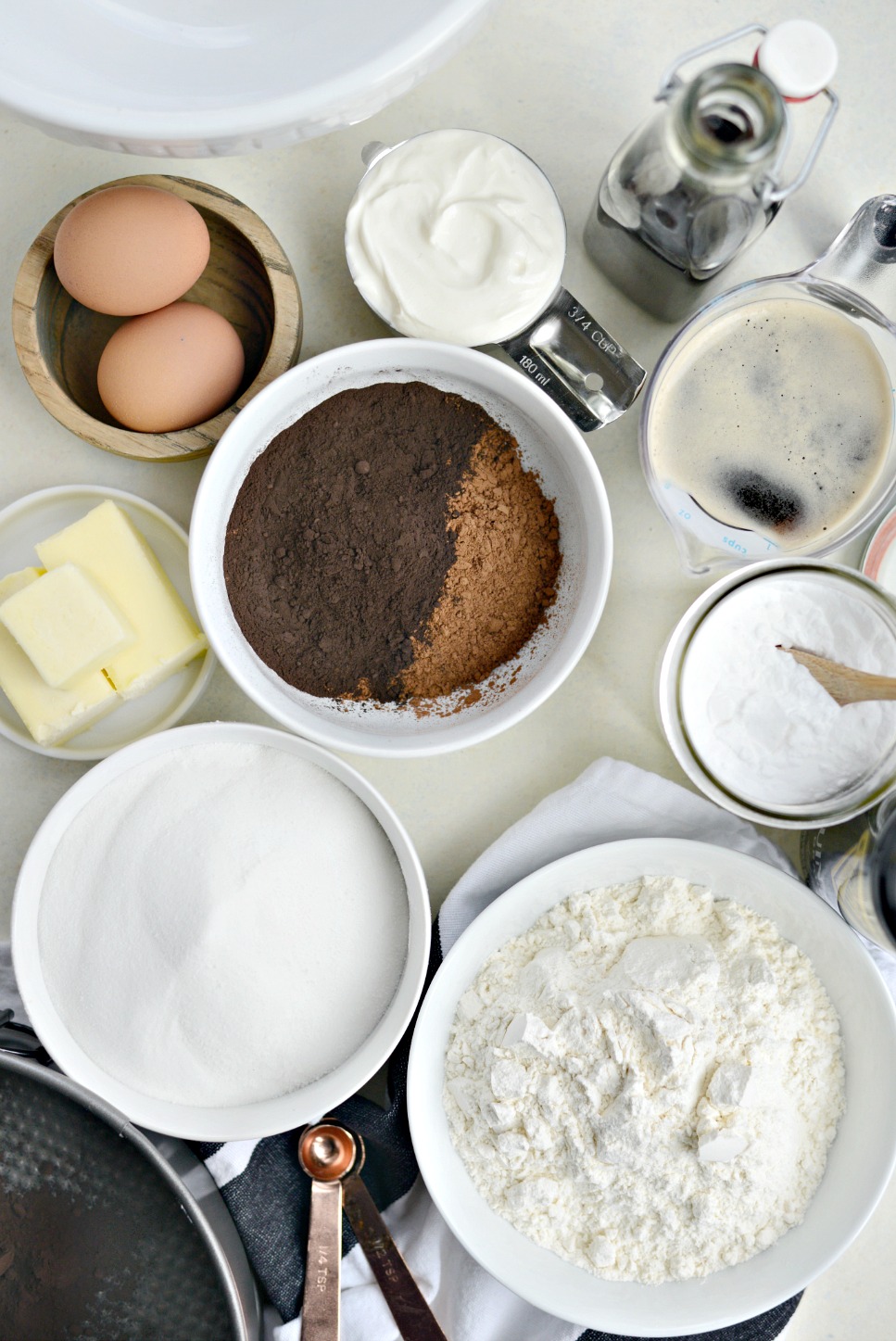 To Make Nigella's Chocolate Guiness Cake You will Need:
unbleached all-purpose flour
granulated sugar
baking soda
unsweetened cocoa powder
unsalted butter
Guinness
eggs
sour cream
vanilla extract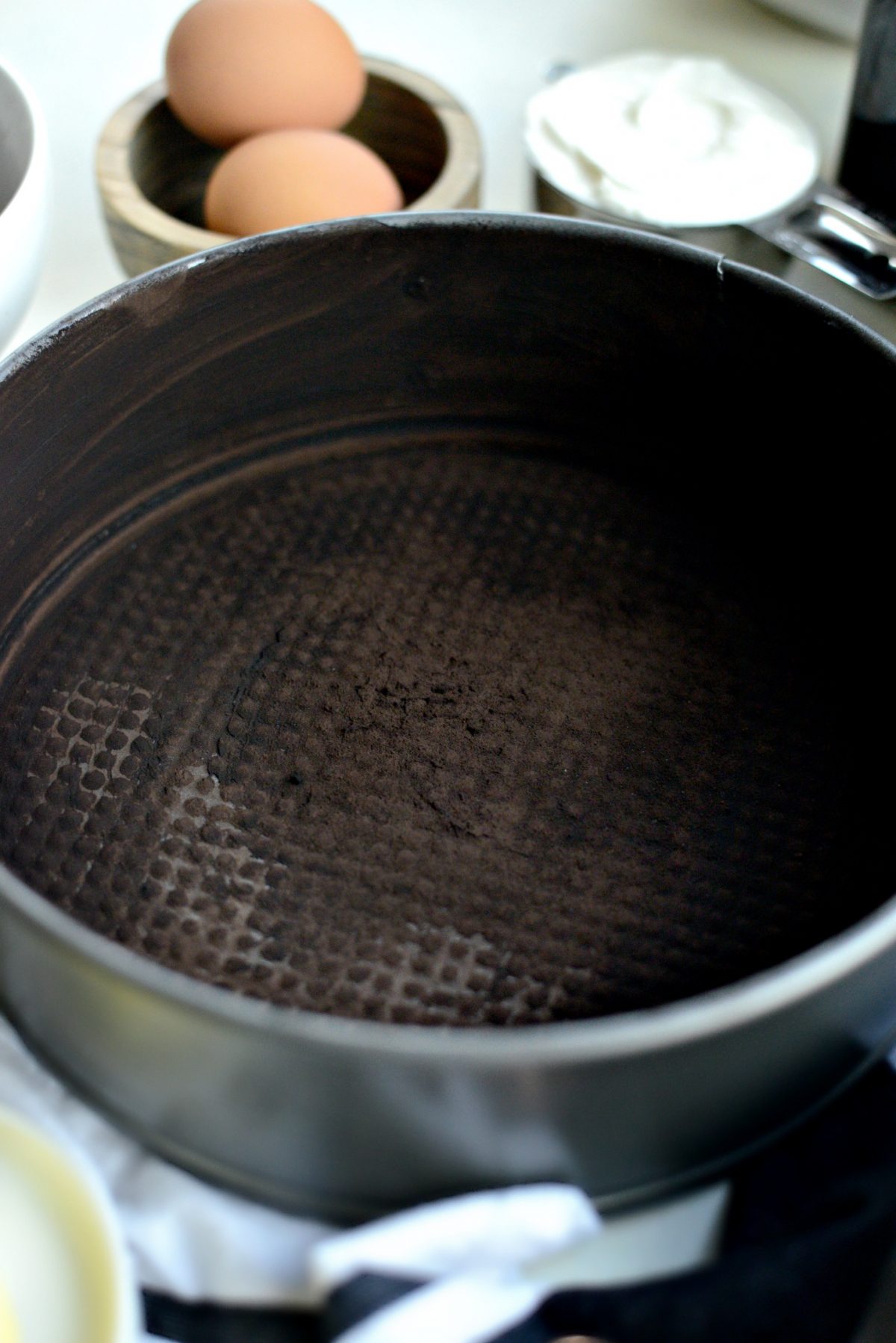 Next, butter a 9-inch spring form pan with 2 tablespoons of softened butter. Then dust with 2 tablespoons cocoa powder. Tap out the excess cocoa and set it off to the side.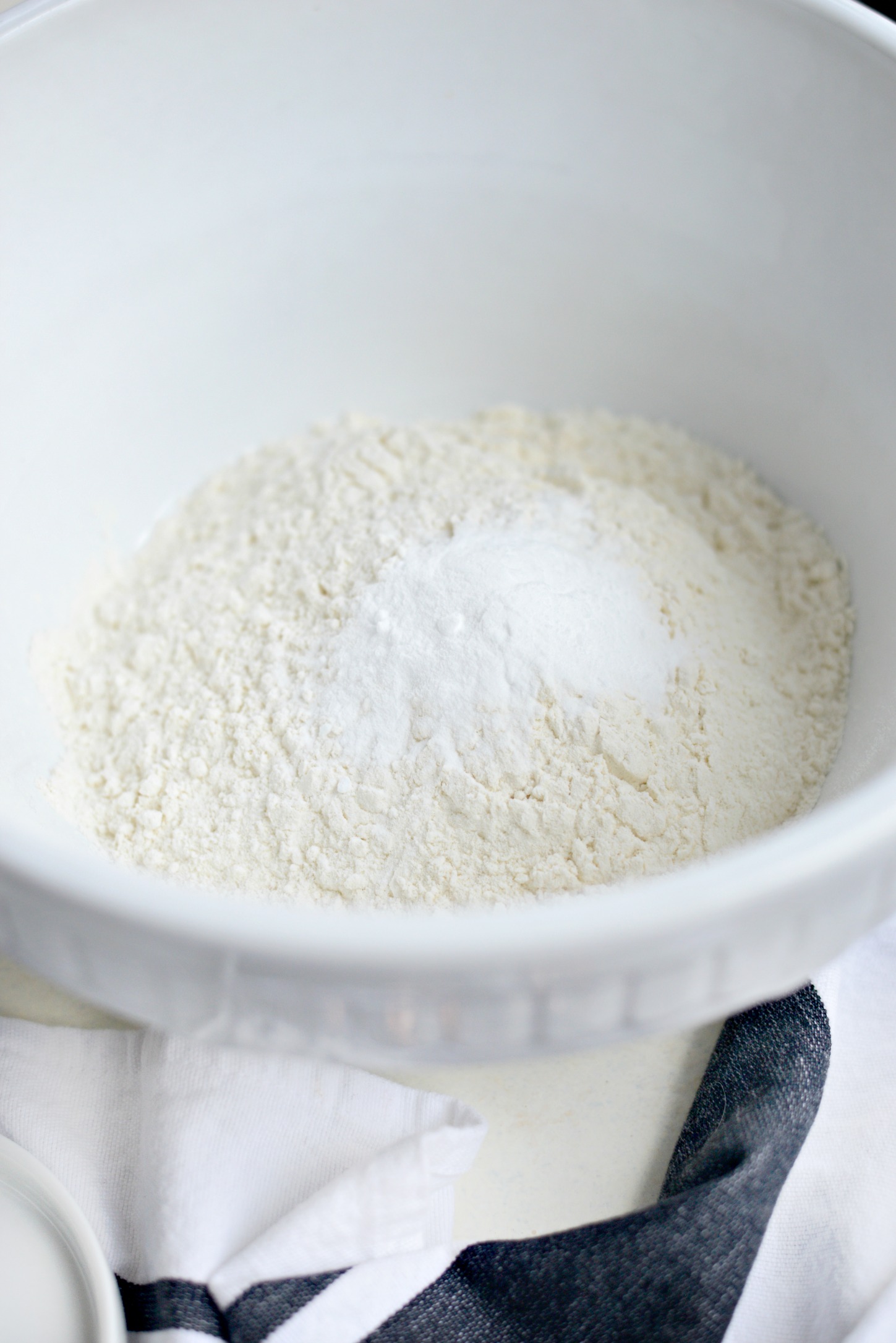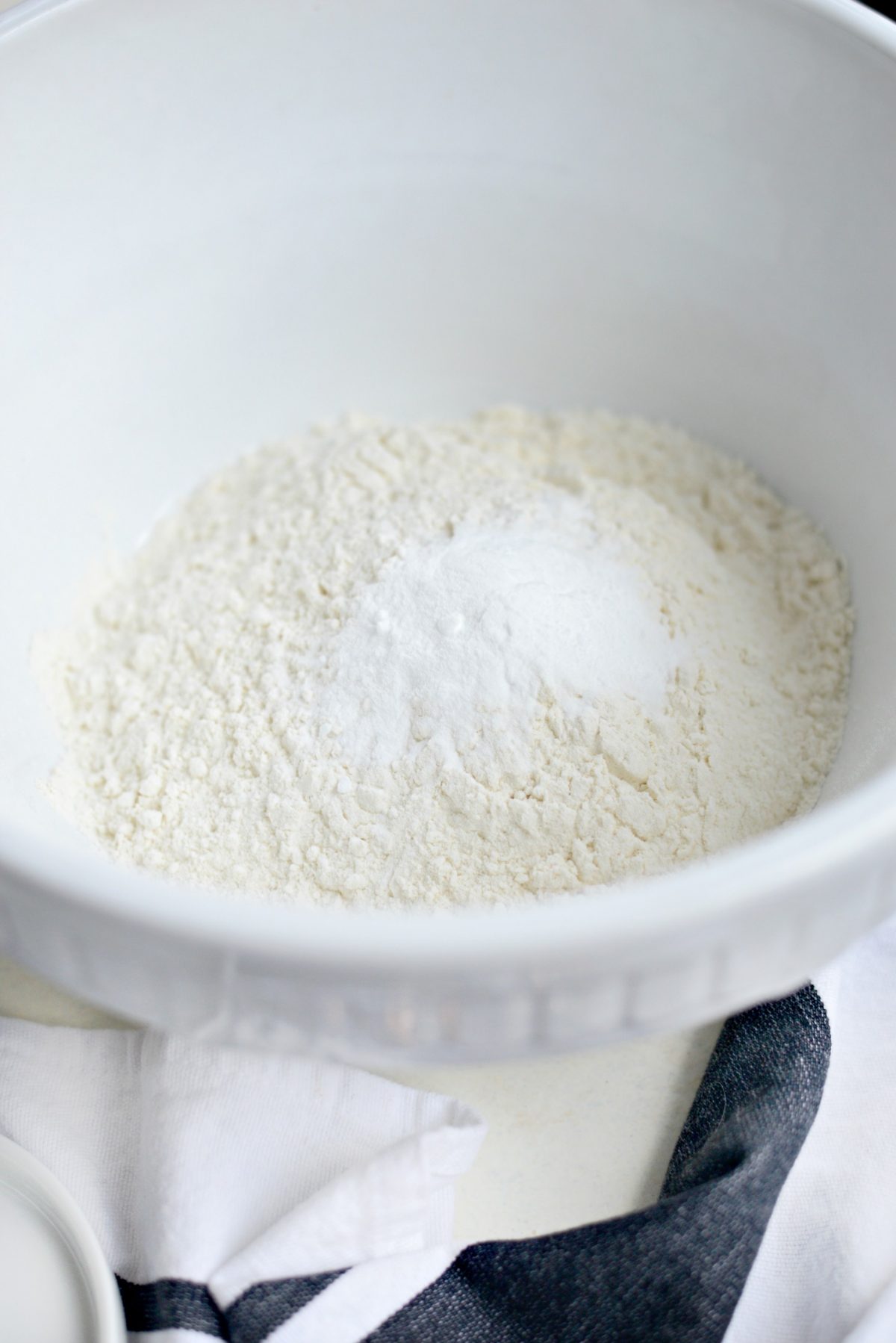 In a large bowl, measure the flour and baking soda, whisk to combine and set off to the side.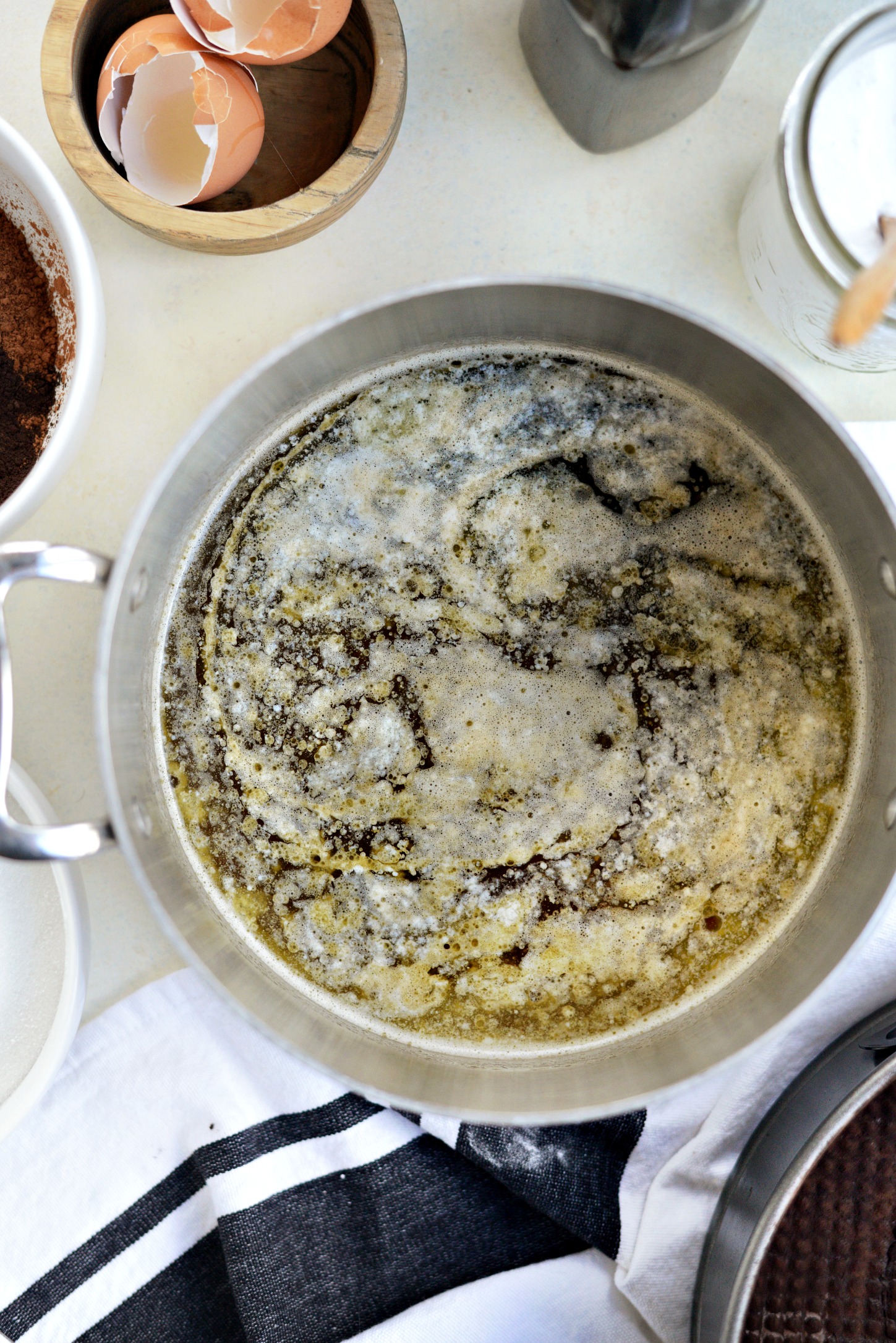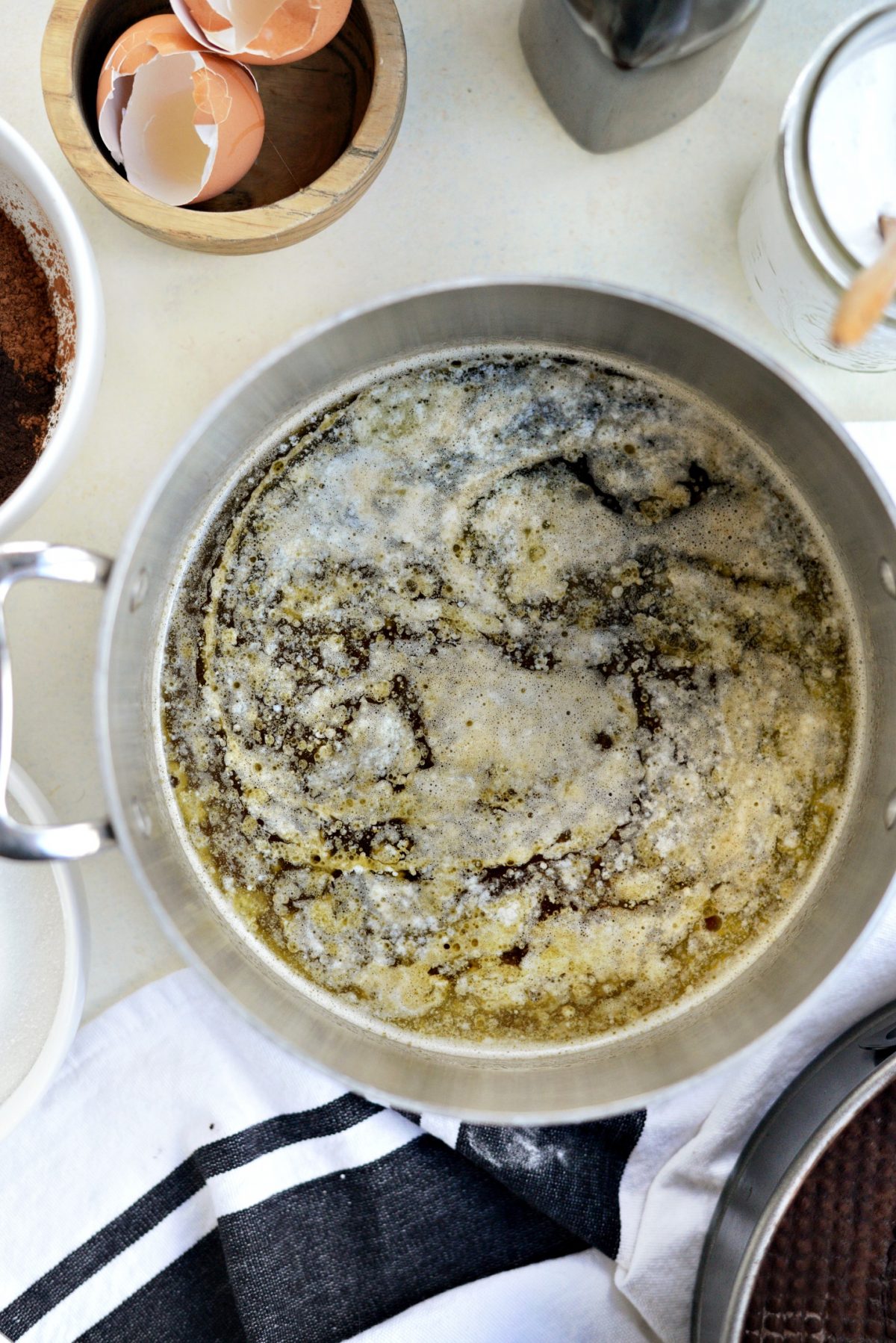 Then in a wide sauce pan, combine the remaining 10 tablespoons of butter and the cup of Guinness. Heat on medium-low until the butter has melted, not boiling.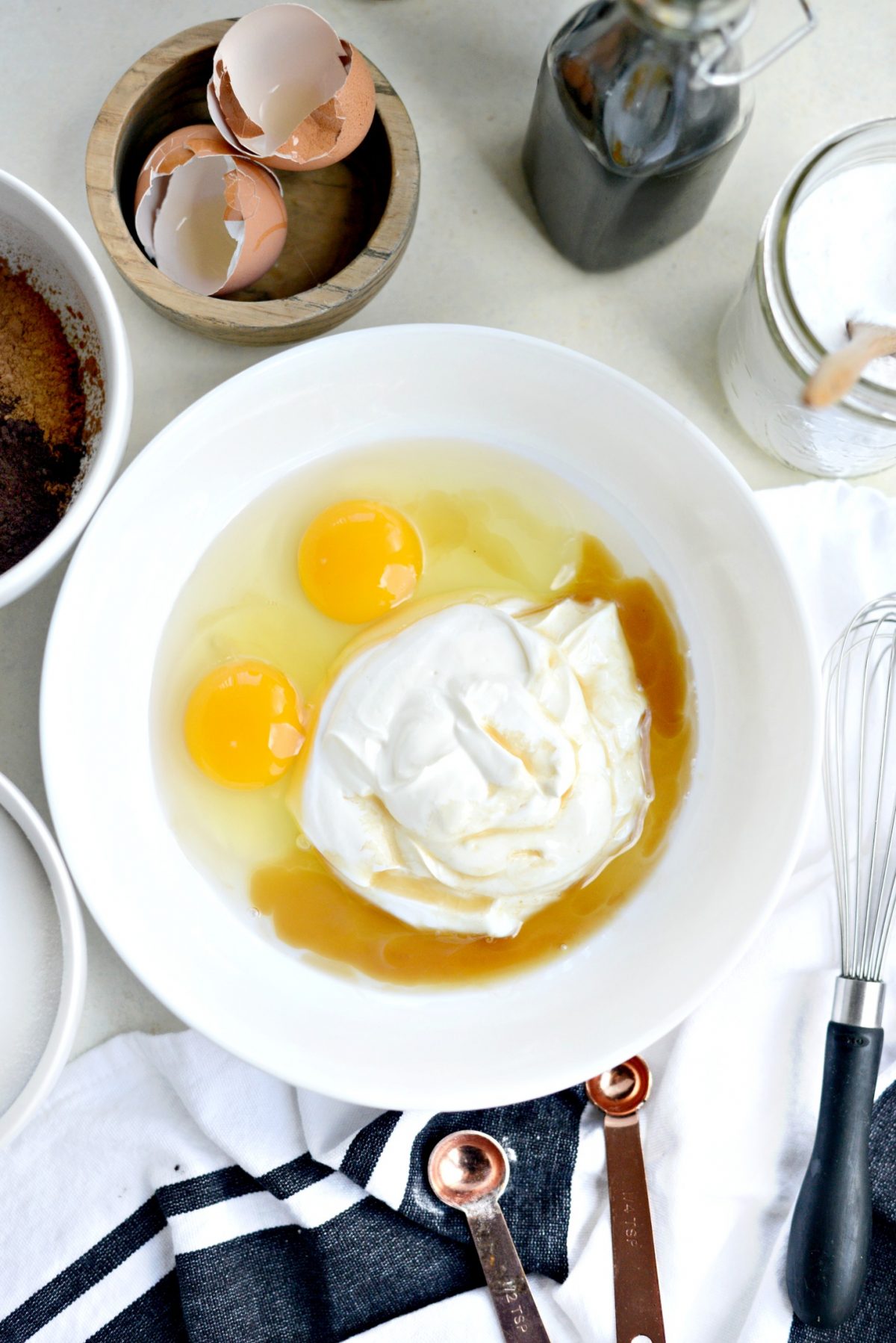 Meanwhile, combine 3/4 cup of sour cream, 2 large eggs and 1 tablespoon of vanilla extract.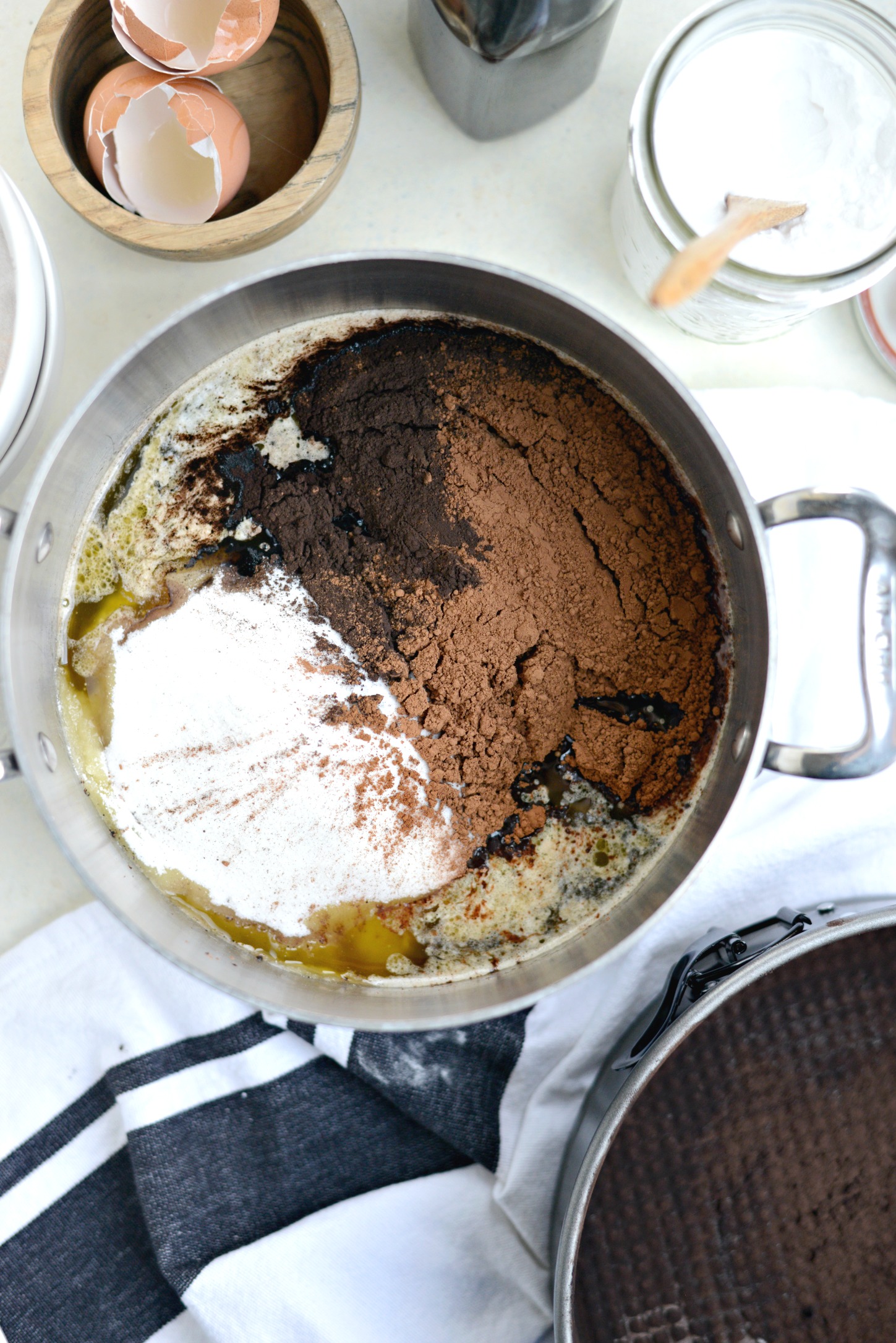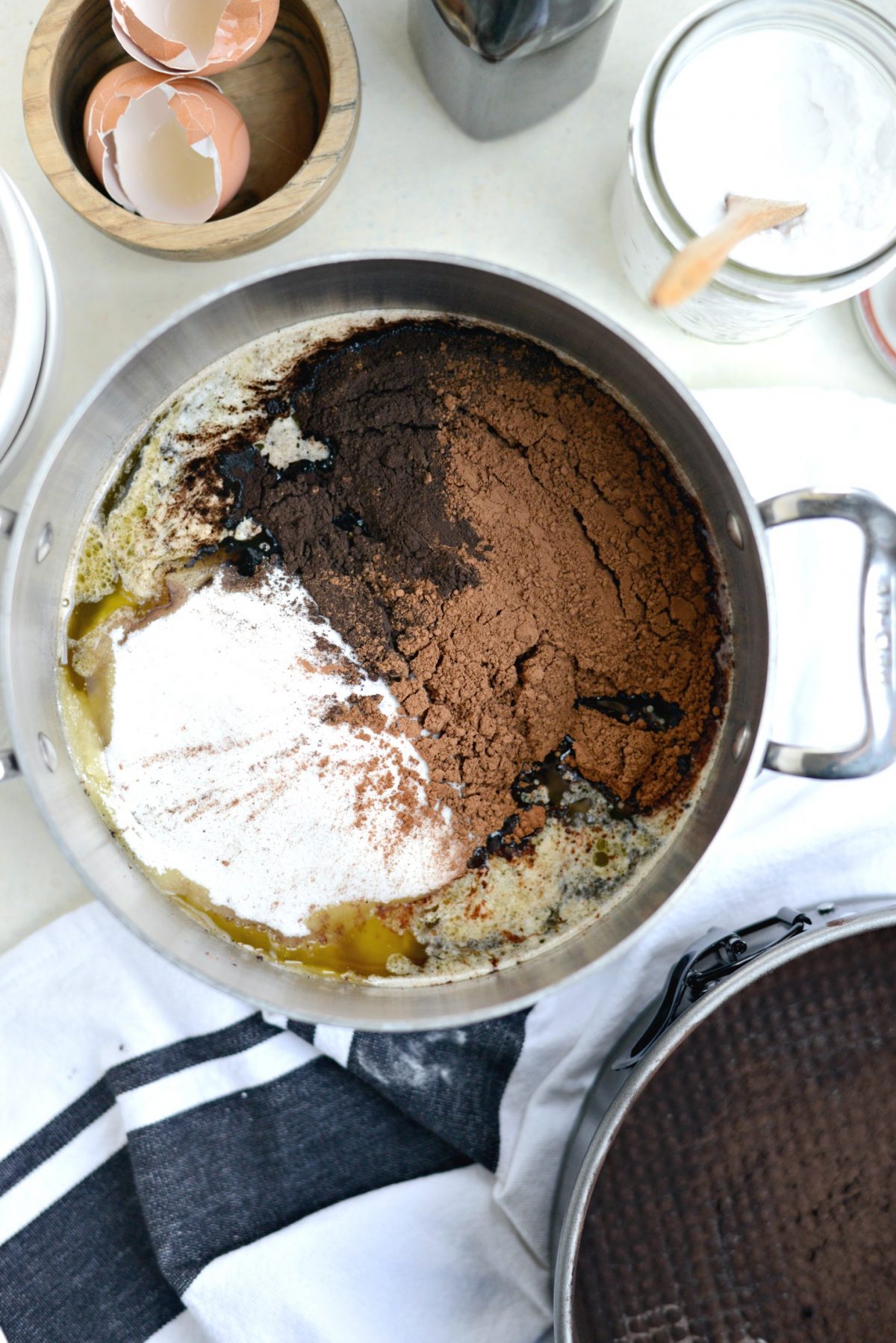 Once the butter has melted, add in the sugar and cocoa powder. I'm using 1/2 cup of regular unsweetened cocoa powder and 1/4 cup of black cocoa powder. Only because I did not have the full amount in the regular unsweetened. Black cocoa does give this cake a darker color, which I like. Whisk to combine the sugar and cocoa in with the beer and butter.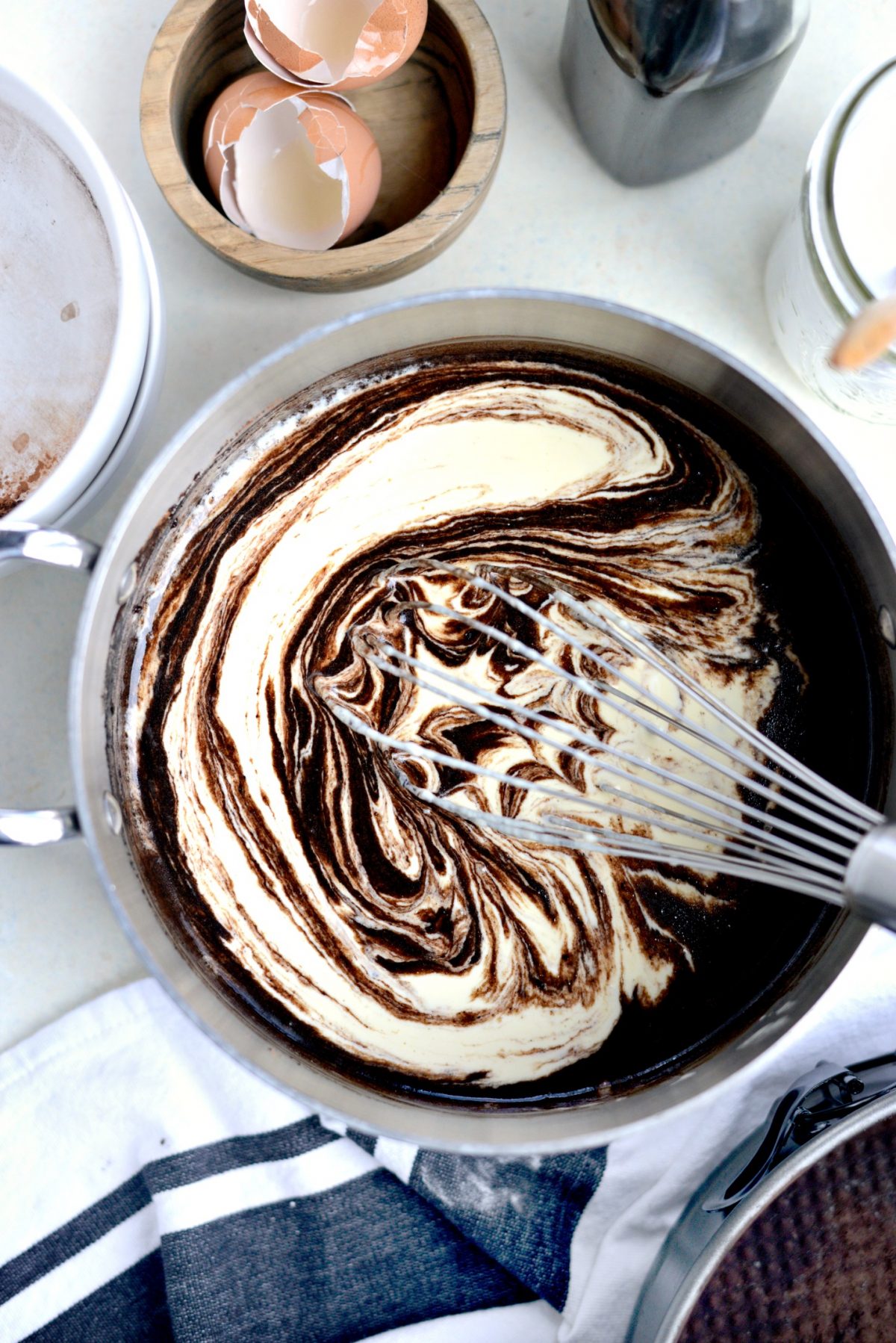 Then add in the egg/sour cream mixture and whisk to combine.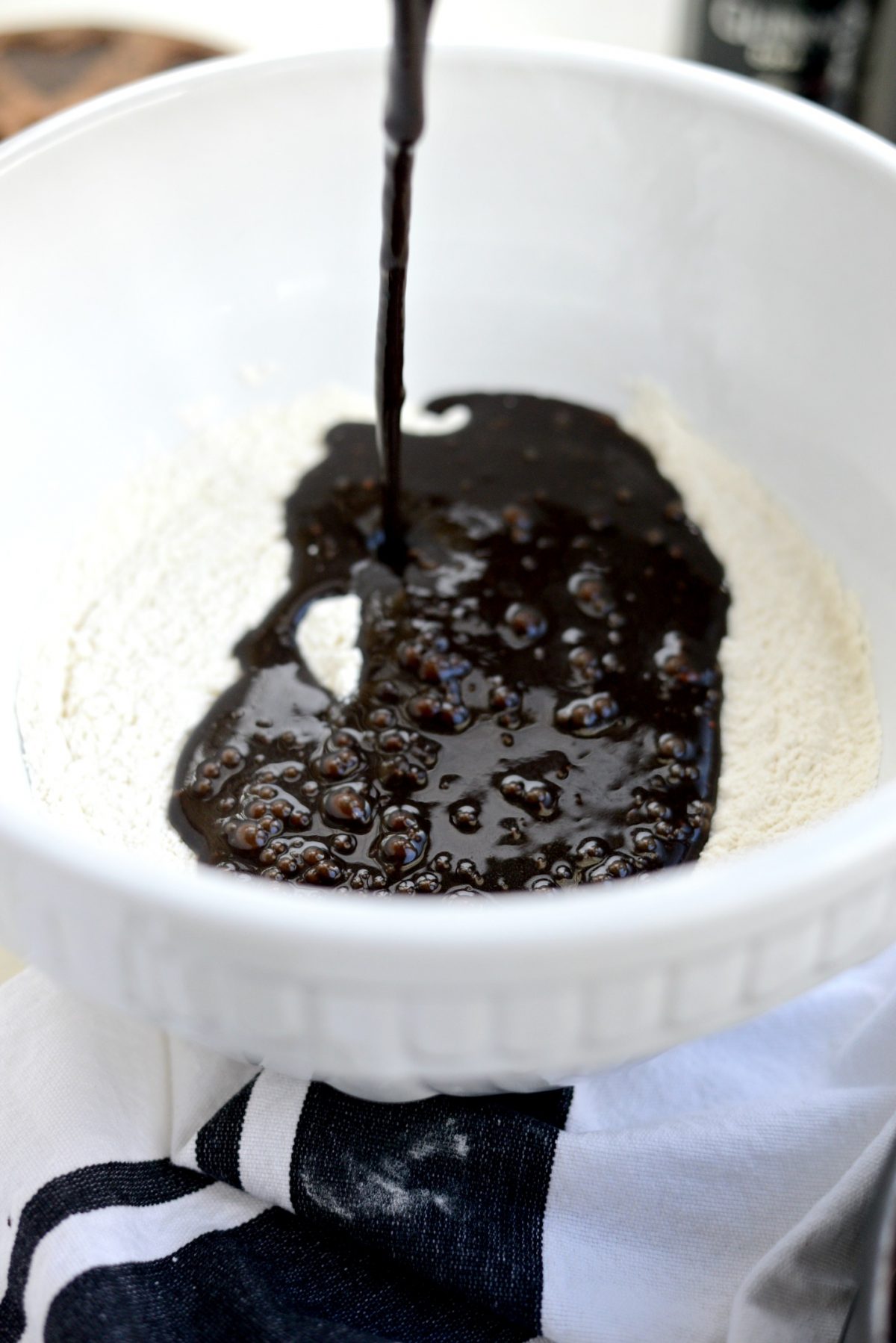 Now pour the chocolate mixture into the bowl with the flour and baking soda.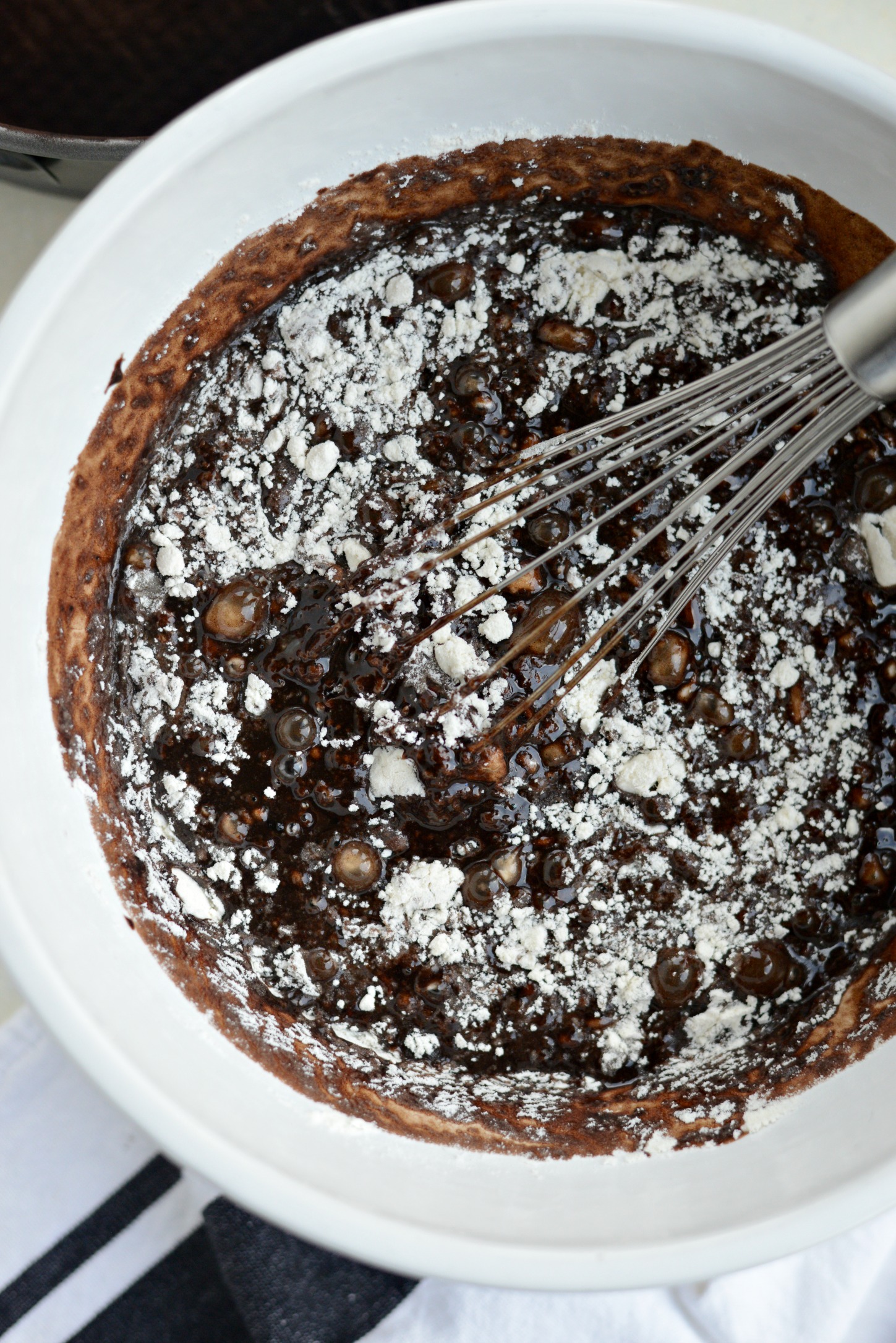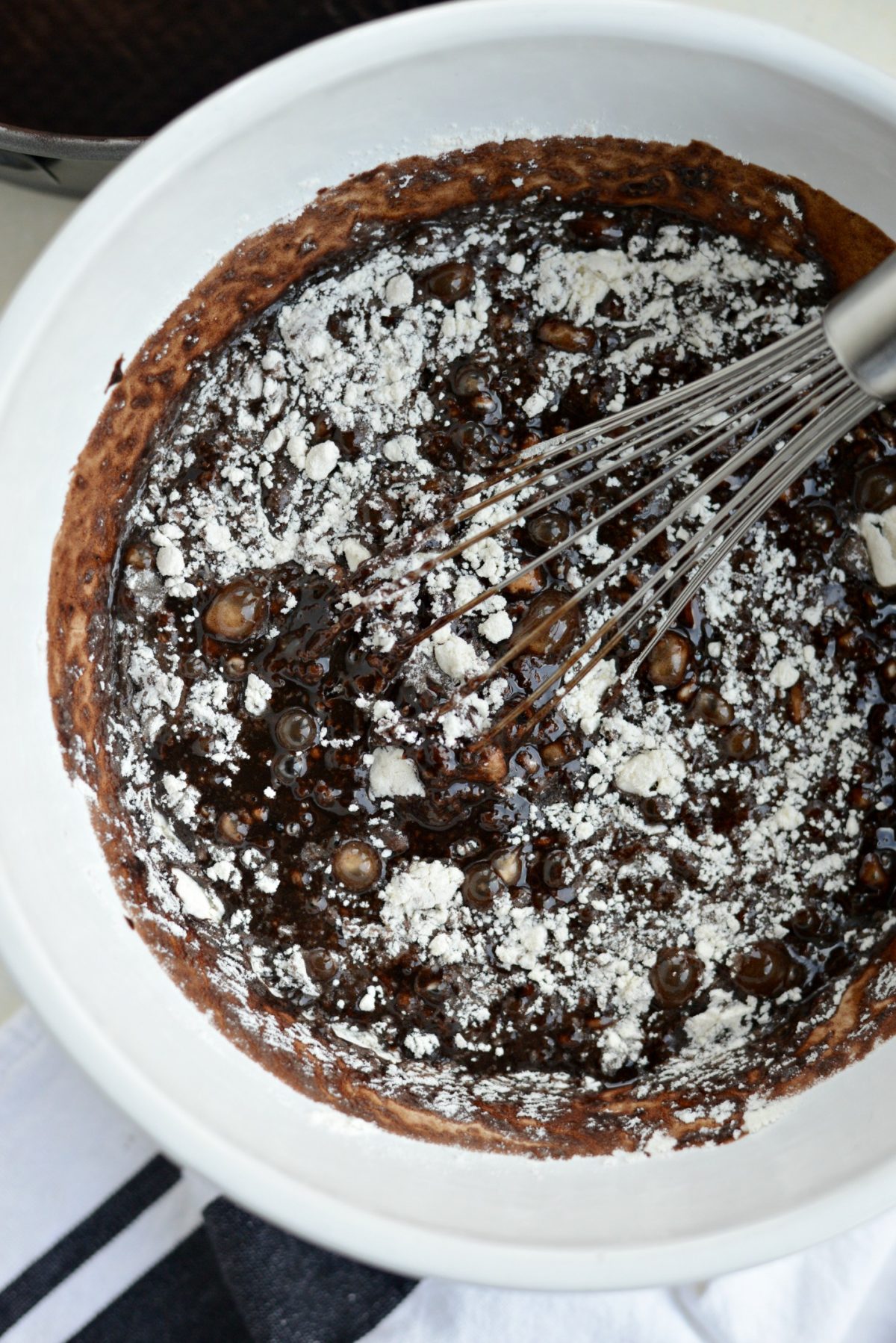 Next simply stir until the wet ingredients have incorporated with the dry.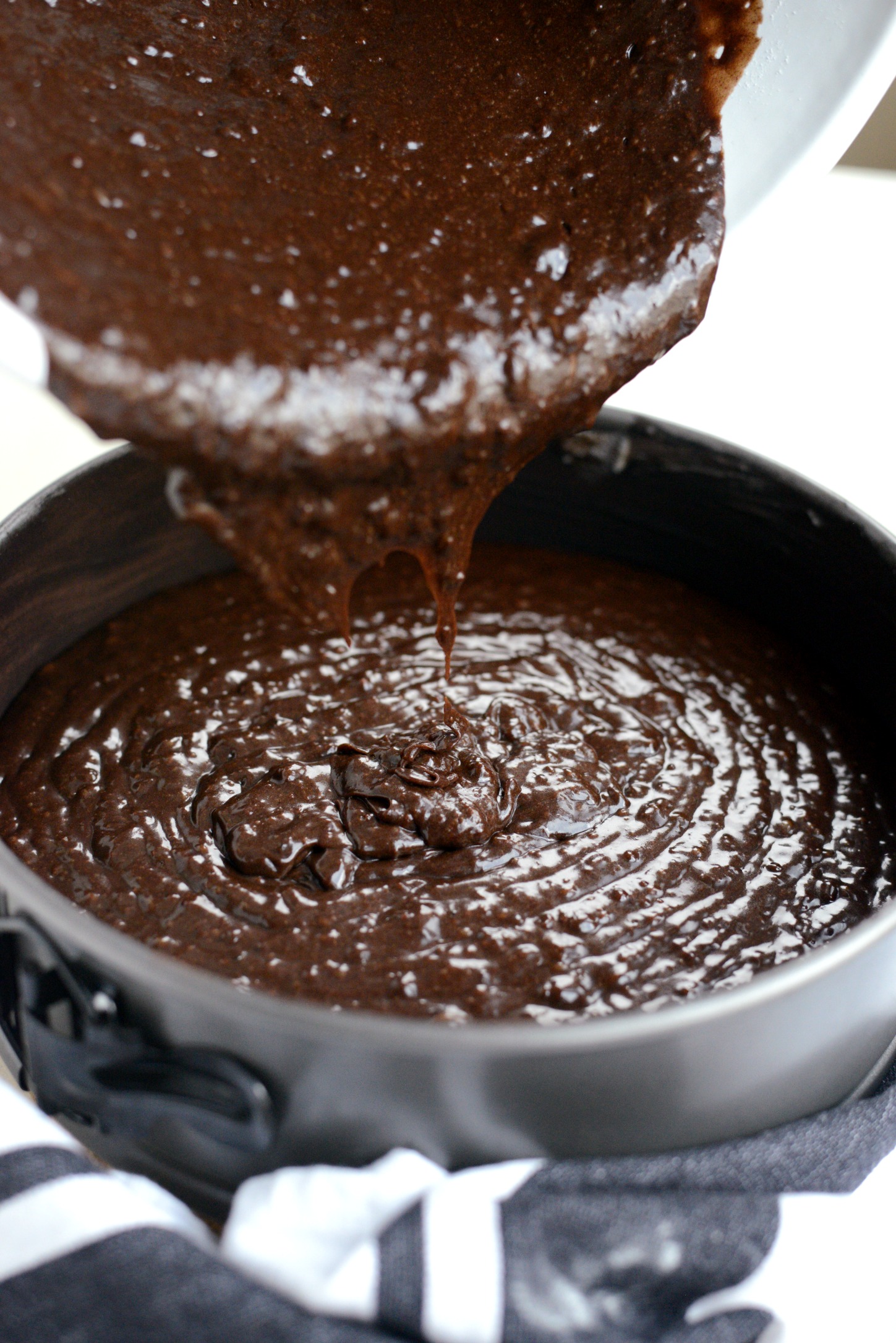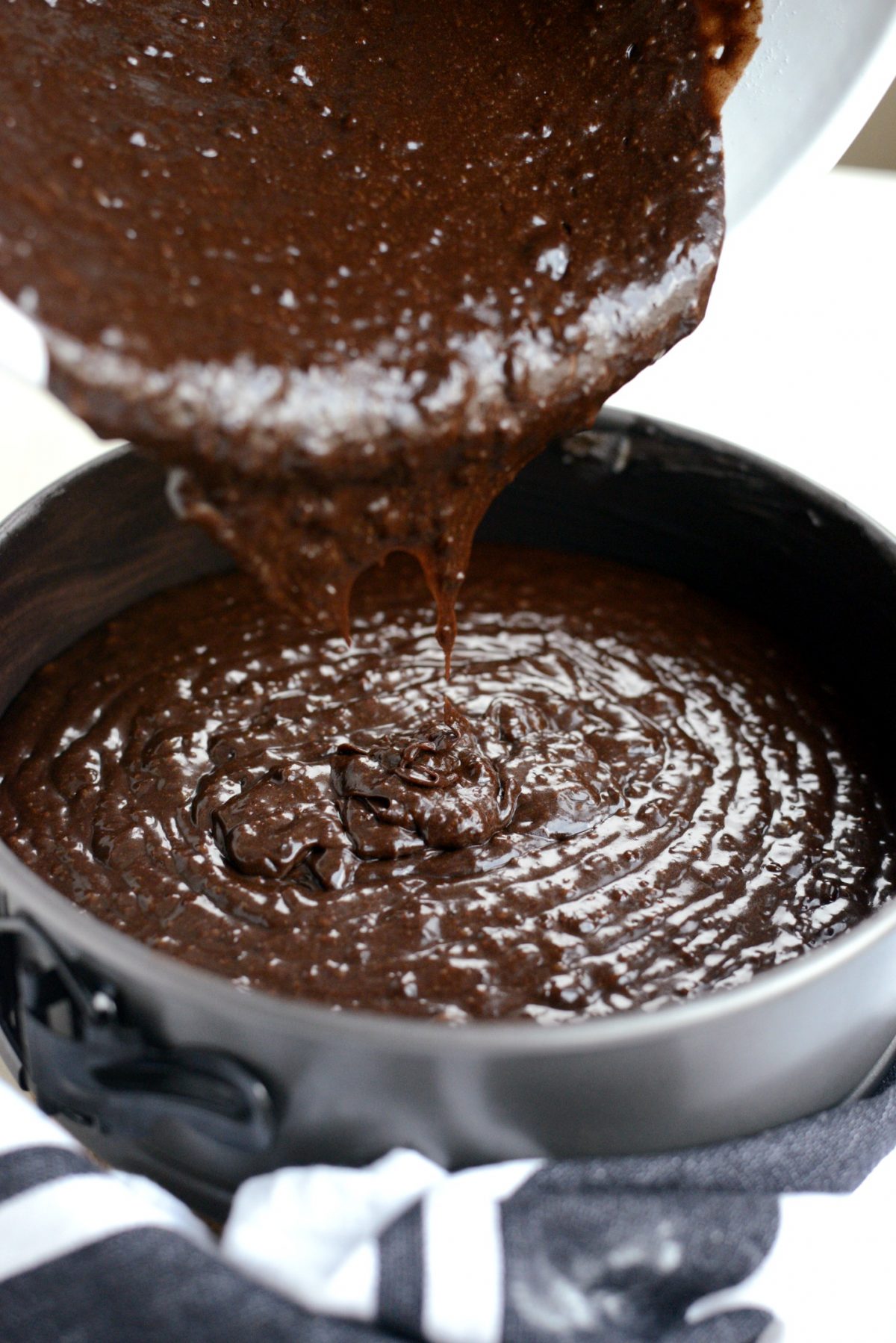 Lastly, pour the chocolate Guinness cake batter into your prepared pan. Place the pan onto the middle rack of your preheated 350° oven and bake for 40 to 45 minutes or until a cake tester comes out with only a light trace of batter clinging to it.
Smells incredible.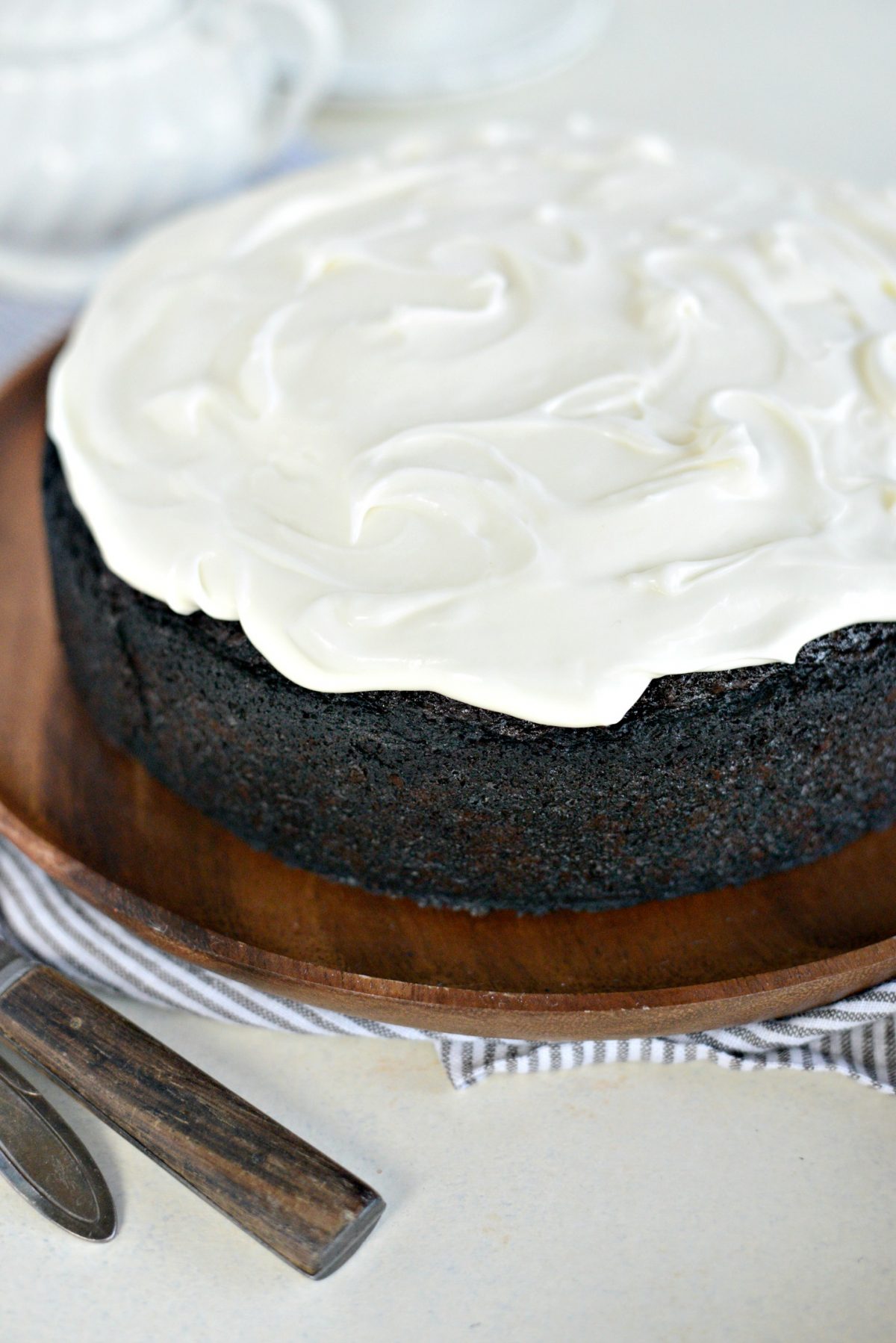 But you will want to allow the cake to cool completely before frosting. I started to use the cream cheese frosting recipe that was with the cake but found it to be too thin for my preference. So this the recipe below is my adaptation. It's still easy peasy and tastes fabulous.
I do detect the faintest beer hints, but the chocolate rounds it out nicely. It isn't an overly sweet cake, and it's delicious served cold wit a steaming hot cup of coffee.
Slice. Serve. And prepare to fall in love with Nigella's chocolate Guinness cake!
For more St. Patrick's Day Recipes Click Here!
Enjoy! And if you give this Chocolate Guinness Cake recipe a try, let me know! Snap a photo and tag me on twitter or instagram!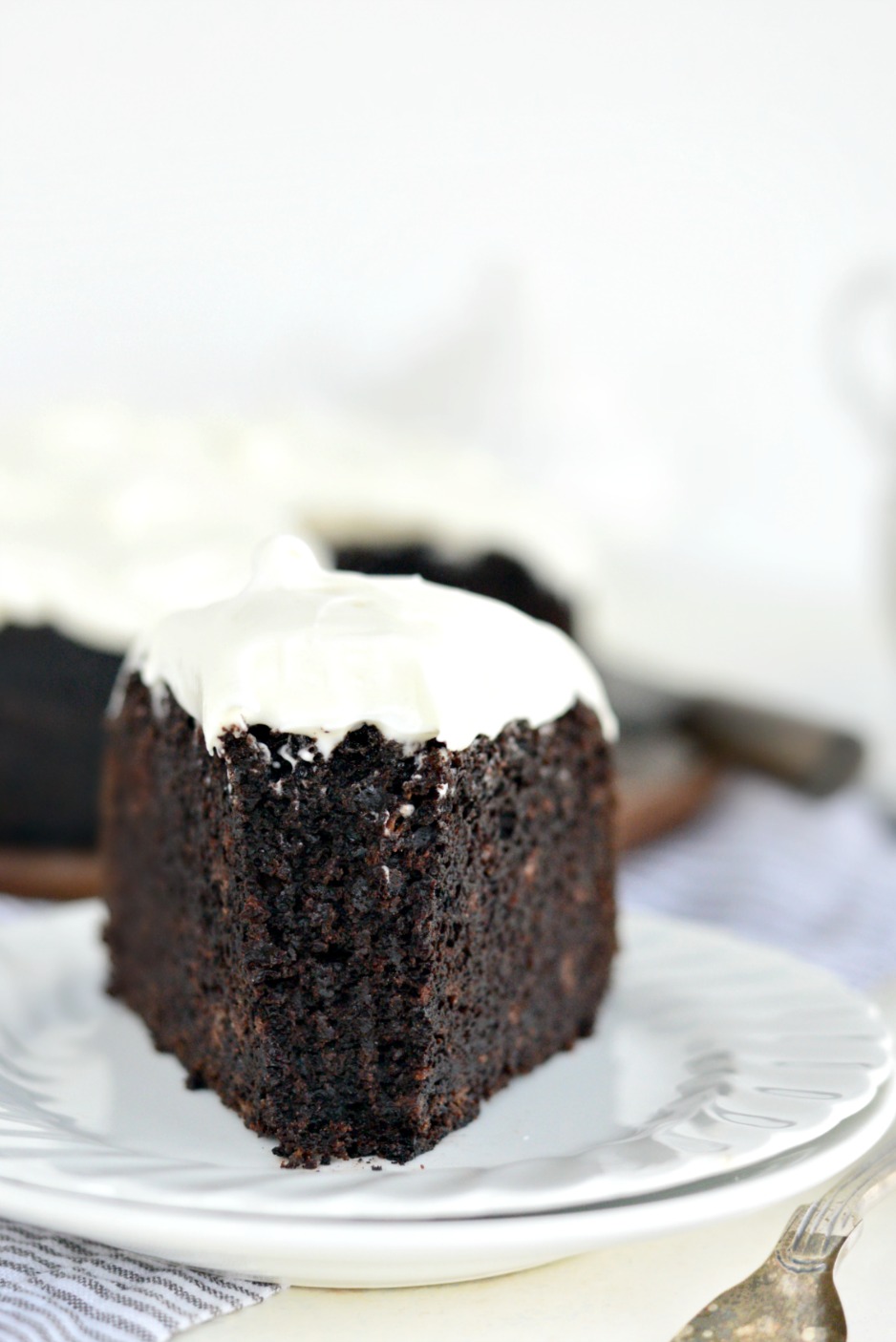 Recipe slightly and lovingly adapted from Nigella Lawson.
This post may contain affiliate links.
Buy the Cookbook: Simply Scratch : 120 Wholesome Homemade Recipes Made Easy Now available on Amazon »
THANK YOU in advance for your support!