What do you think Santa would say if I was to leave him a plate of coal cookies?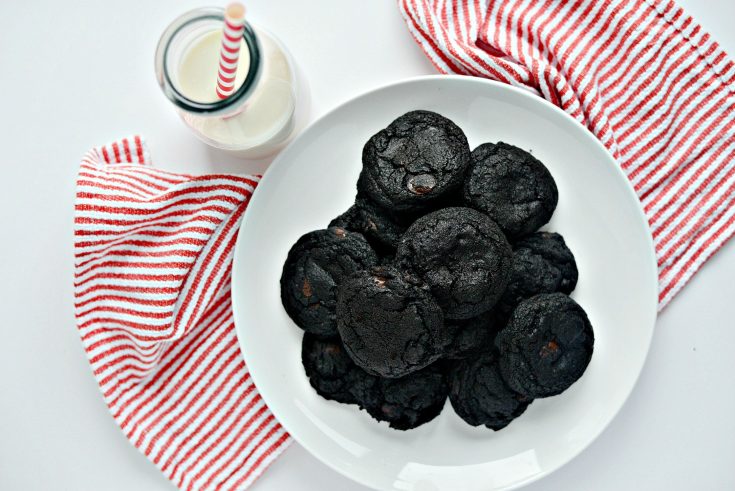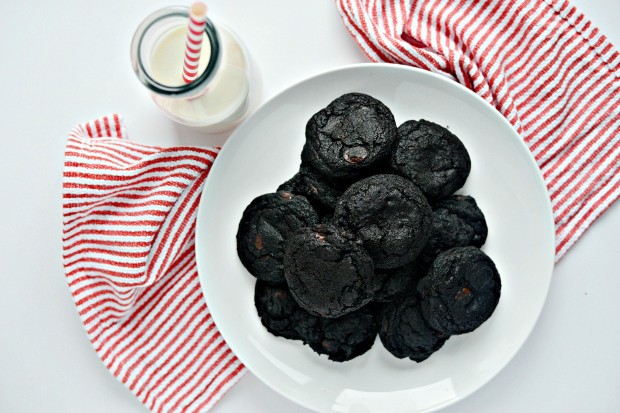 Do you think he have a sense of humor? That he would get out one good ho-ho-ho, take a bite (falls in love) and then poof! he drops an iPad for me under the tree?!
However on a serious note, these cookies are all kinds of fun. Like a boatload more fun than getting real coal in your stocking but not as fun as silly putty, orange flavored chapstick and a Teen Bop magazine.
With exception of that chocolate chip in the top cookie, I think I achieved a coal looking cookie. To get these coal cookies so black I just slid them into a 500° oven and then burnt the heck out of them. Just kidding! If you want to see the magic unfold before your very eyes you'll need to start scrolling.
Let's do this.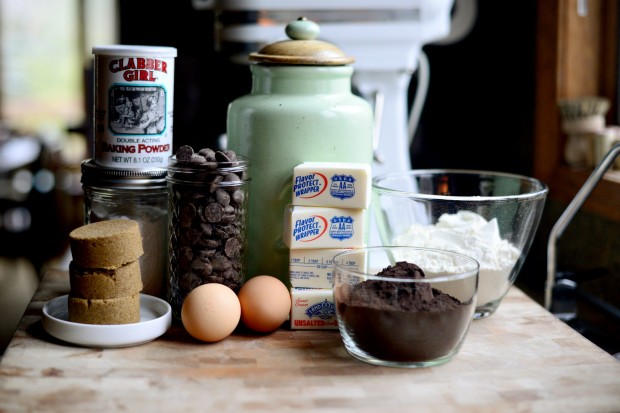 To Make These Naughty Coal Cookies you Will Need:
eggs
unsalted butter
baking SODA (not powder! that was an accident)
granulated sugar
dark brown sugar
unbleached all-purpose flour
black cocoa powder
chocolate chips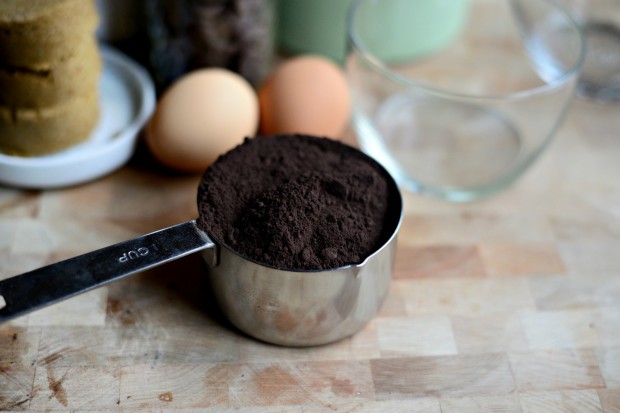 Then take a moment to appreciate deeply dark black cocoa powder is!
What is black cocoa powder? It's actually the same cocoa used in Oreo cookies.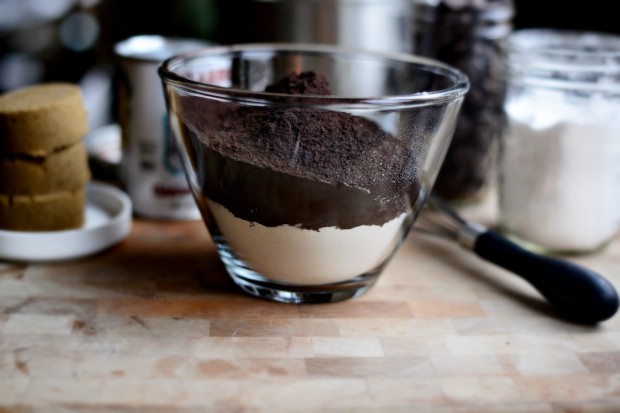 Add the cocoa to the bowl with the flour…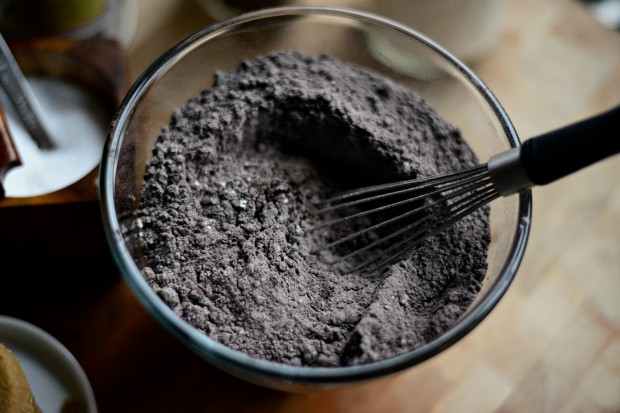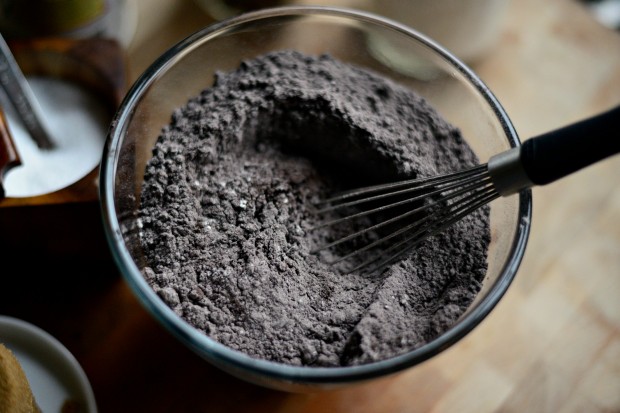 Add in the teaspoon of baking soda and 1/4 teaspoon of salt, whisk to combine and scoot it off to the side.
Now comes the fun part; throw the butter and sugars into the bowl of your stand mixer. Next, mix on medium-low until light and fluffy. With that being said, this cookie dough ends up being pretty dense so a hand mixer might not be able to do the job.
Then, with the mixer on low add one egg at a time, mixing well after each addition.
Then scrape down the sides.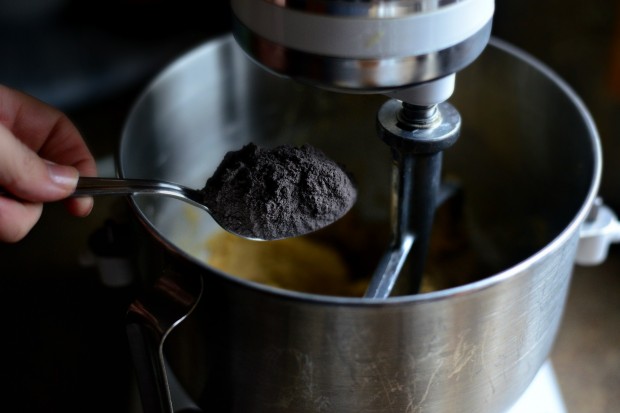 Next gradually add in the dry ingredients.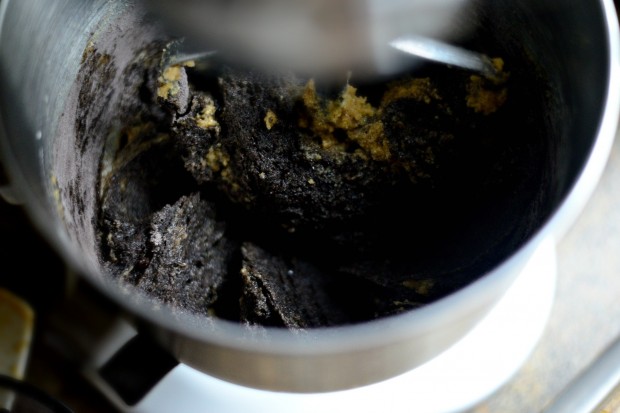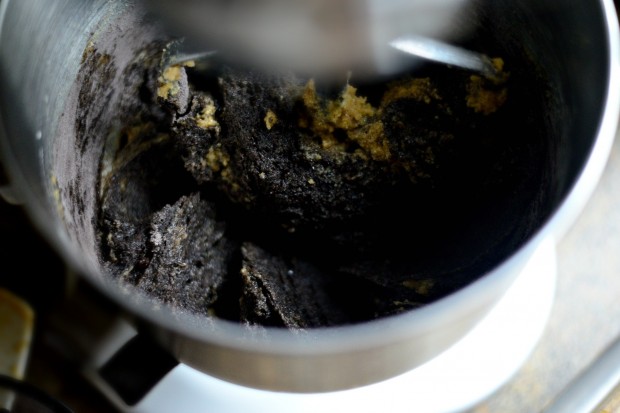 Then, continue to mix, pausing to scrape down the sides of the bowl.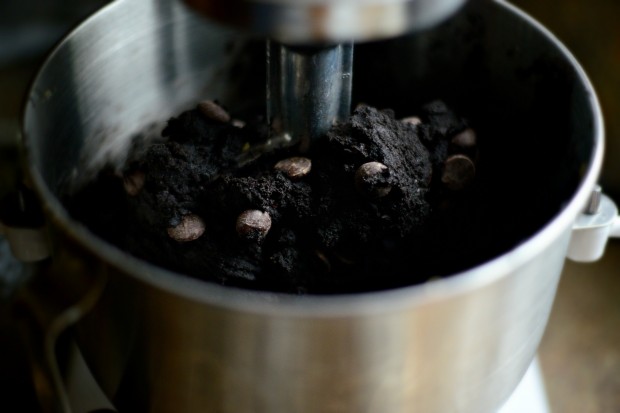 Next, drop in the chocolate chips. For this recipe, I'm using bittersweet 60% cacao and slowly mix them in.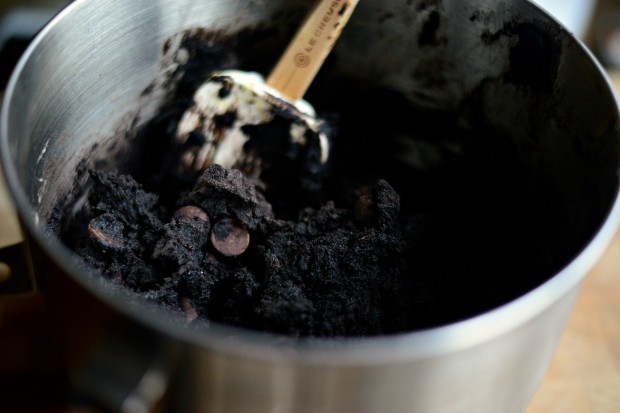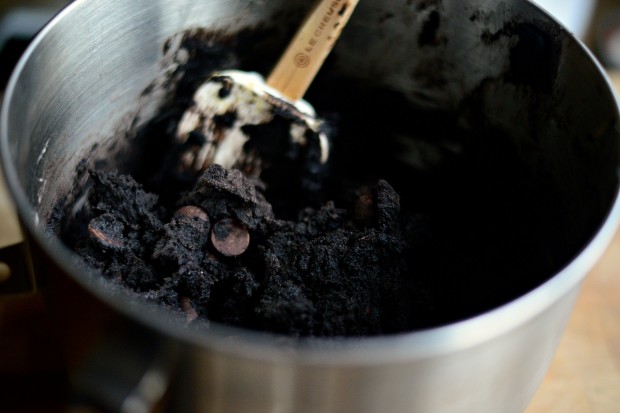 Now you're ready to make some coal.
Next, using a 2-tablespoon scoop to measure out 12 of the coal-dough-balls. Then slide the pan into a 400° oven for 6-8 minutes.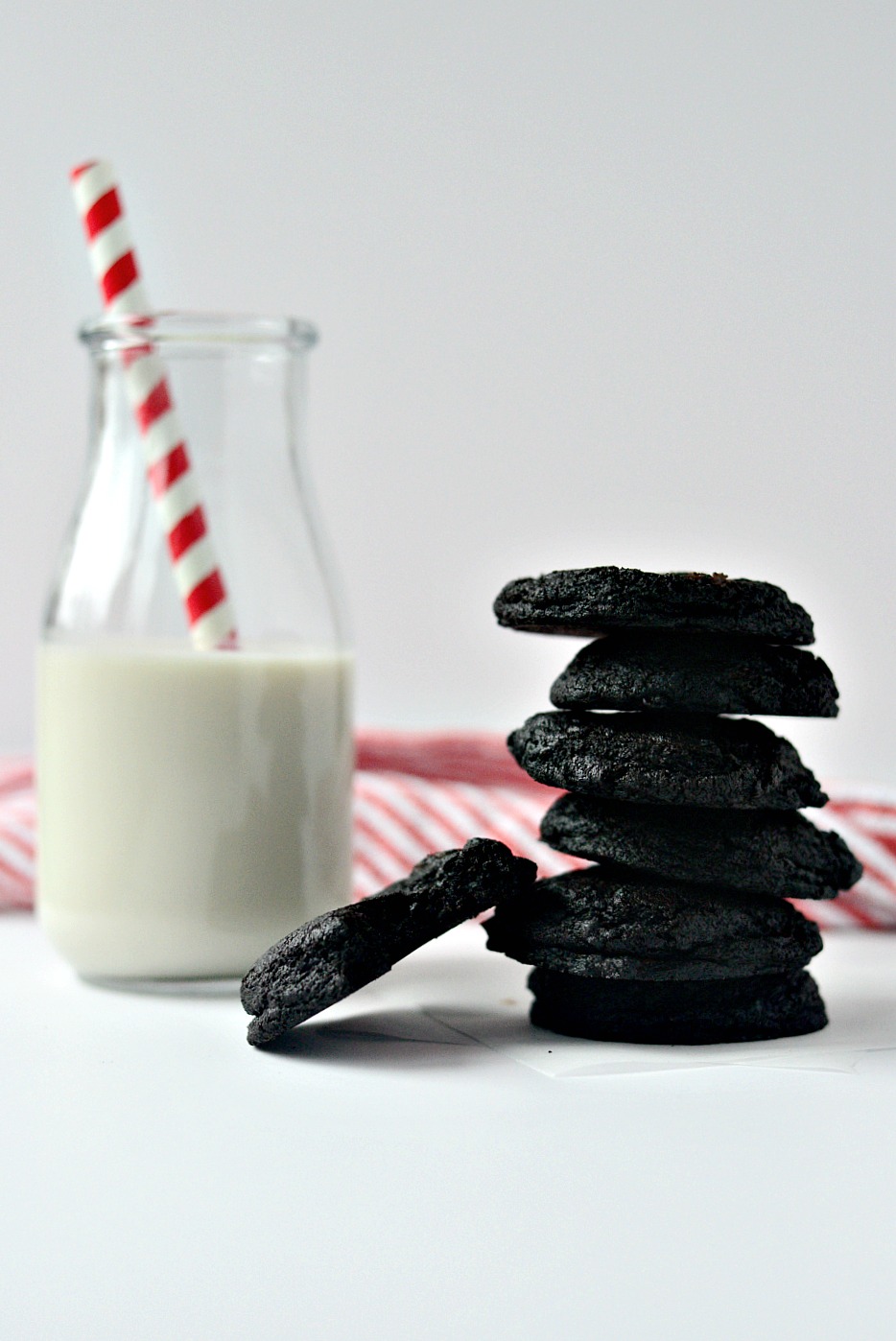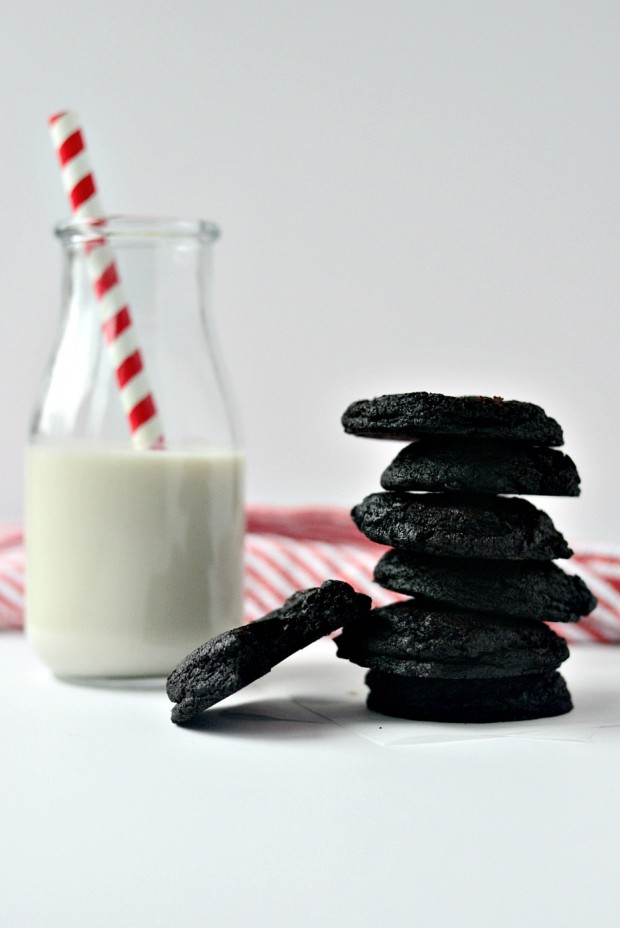 Bam. Coal. (the color is a leeeetle disturbing.)
Yes these extremely black cookies are edible. Just because they look just. like. coal doesn't mean they taste like coal. Only a gazillion times better because, chocolate!
Orrrr rich, chocolaty, chocolate chip brownie cookies.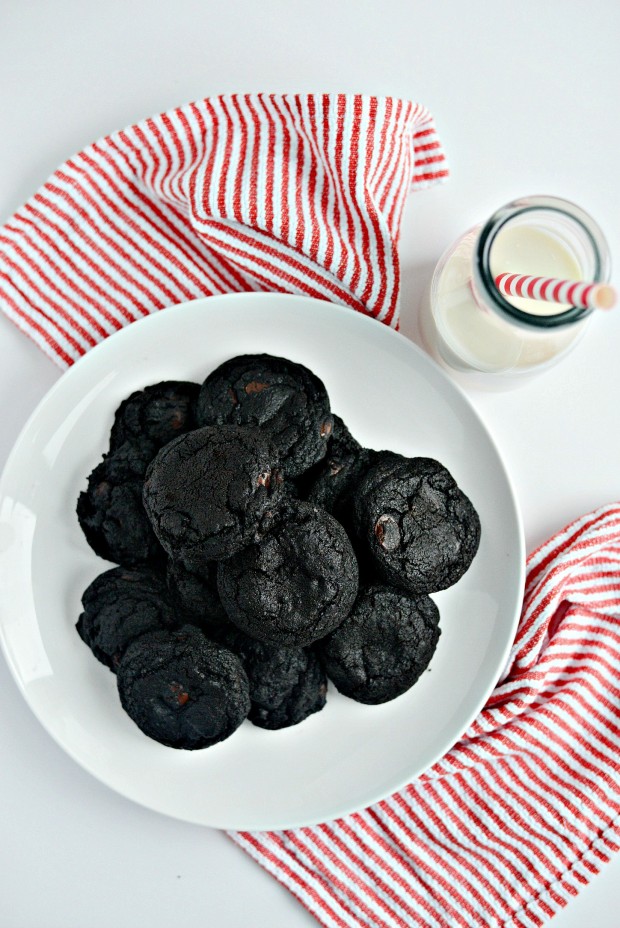 Enjoy! And if you give this Naughty Coal Cookis recipe a try, let me know! Snap a photo and tag me on twitter or instagram!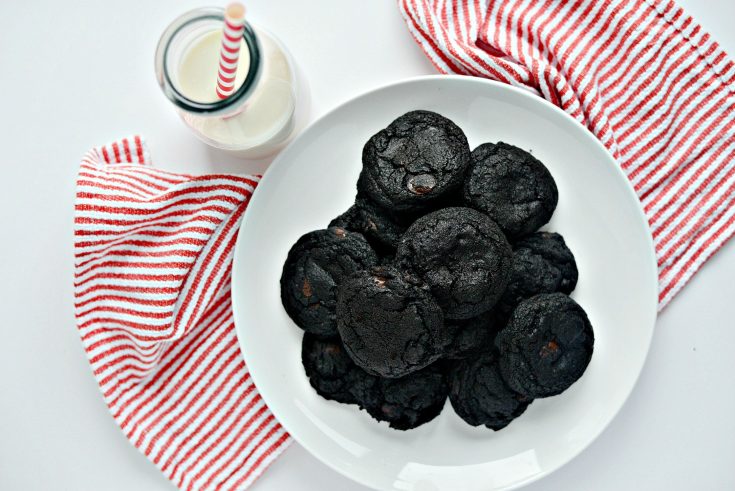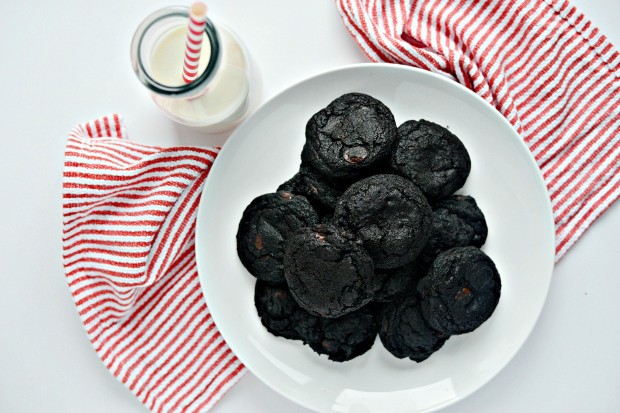 This post may contain affiliate links.
Buy the Cookbook: Simply Scratch : 120 Wholesome Homemade Recipes Made Easy Now available on Amazon »
THANK YOU in advance for your support!