Cozy up with a warm mug of Mulled Apple Cider! Fresh apple cider simmers with a homemade mulled spice sachet until aromatic. Ladled into mugs and served piping hot with slices of fresh fruit.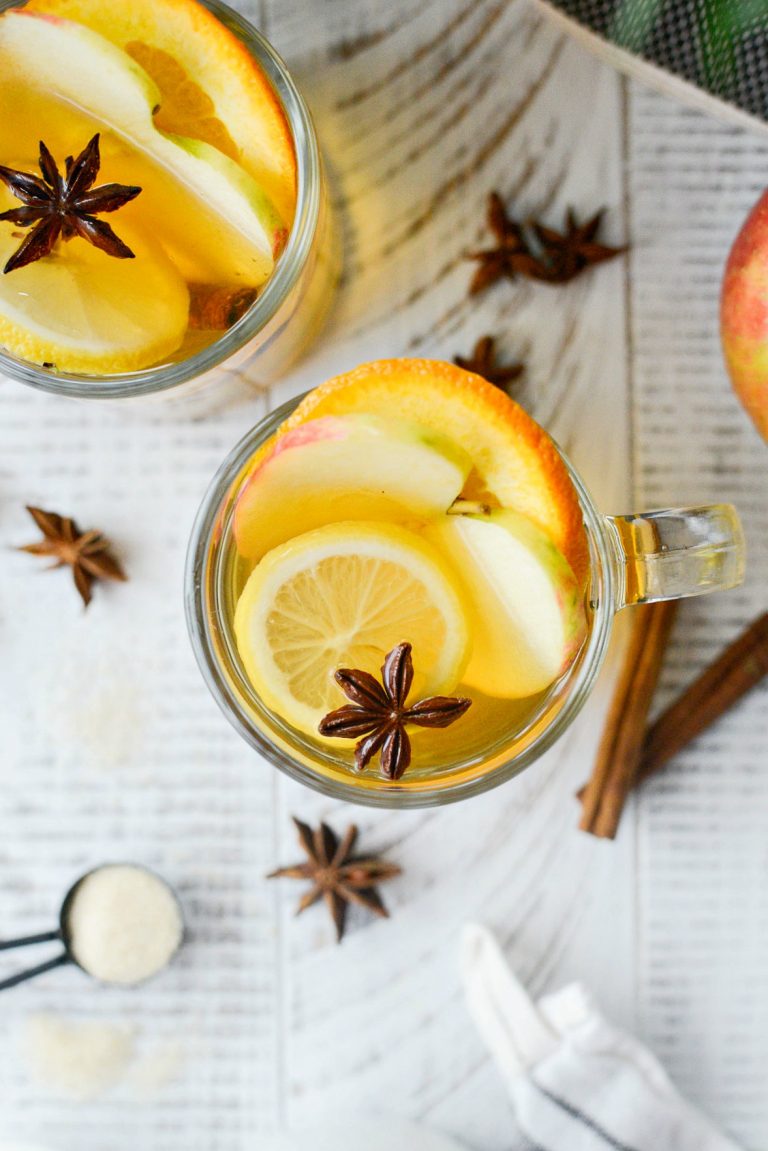 Since getting Finn, I've never taken so many walks in my life.
Everyday we take two different walks around our neighborhood. Once in mid-morning and then again late afternoon. Unfortunately for me 😉 he's too young to let outside on his own, so I walk him throughout the week and Pat takes him to a nearby state park on the weekend to run Finn in the fields. All in effort to work out that puppy energy.
Needless to say, Michigan's weather has been chilly. VERY chilly. Today, I don't think it got above 35°. Luckily I had everything to make hot cider because it's the perfect cozy and comforting beverage to wrap your frozen fingers around the mug and sip yet without the caffeine of coffee.
Needless to say, today I had two mugs.
To Make Mulled Apple Cider You Will Need:
100% pure apple cider
cinnamon sticks
sliced apples, oranges and lemons, for garnish (optional)
star anise (optional)
sugar (optional)
A fun fact about using sachets:
Did you know that if you were to add these spices in loosely, they would cloud your cider. Using the sachets will keep you apple cider clear.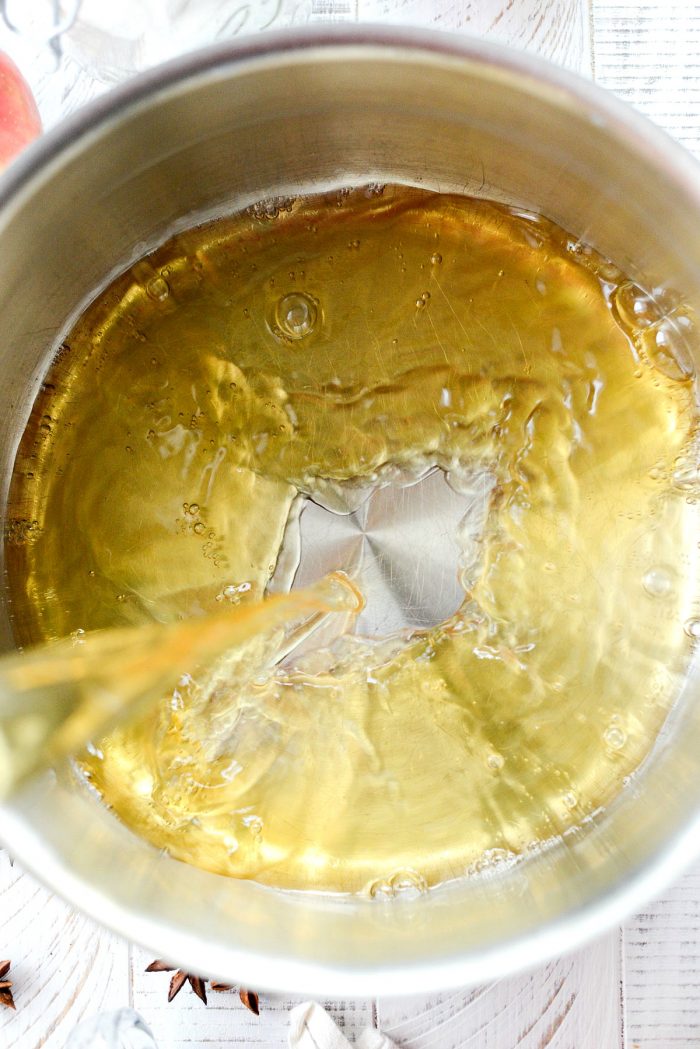 Start by pouring 1 gallon apple cider into a large stock or soup pot.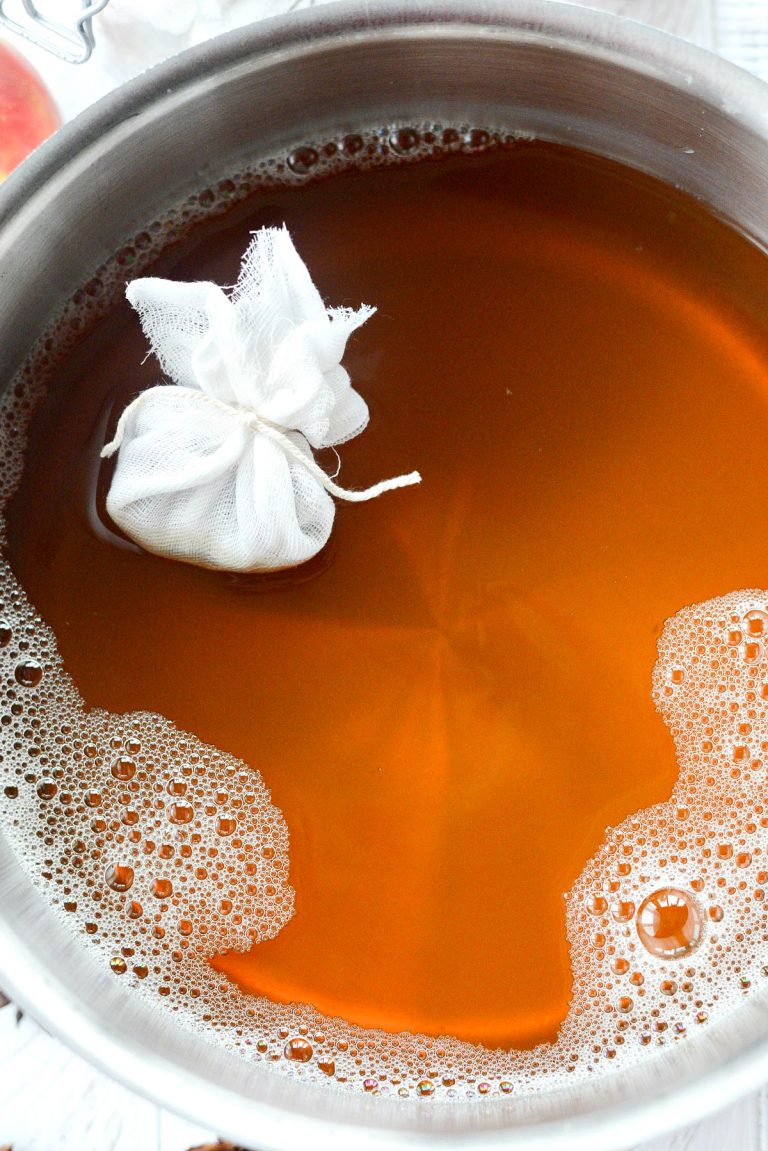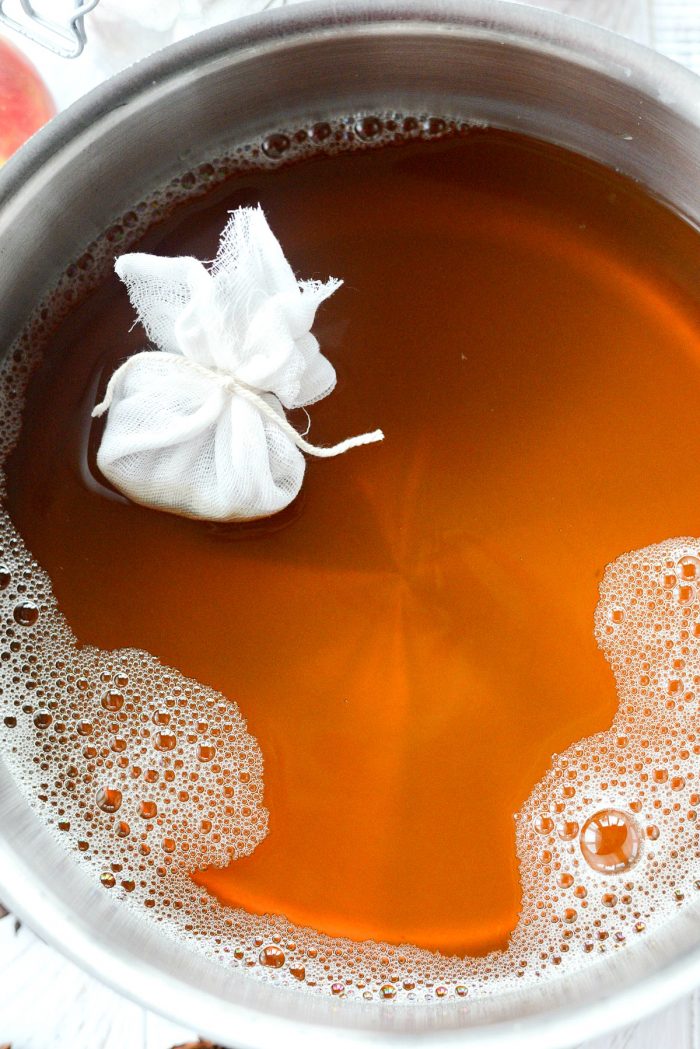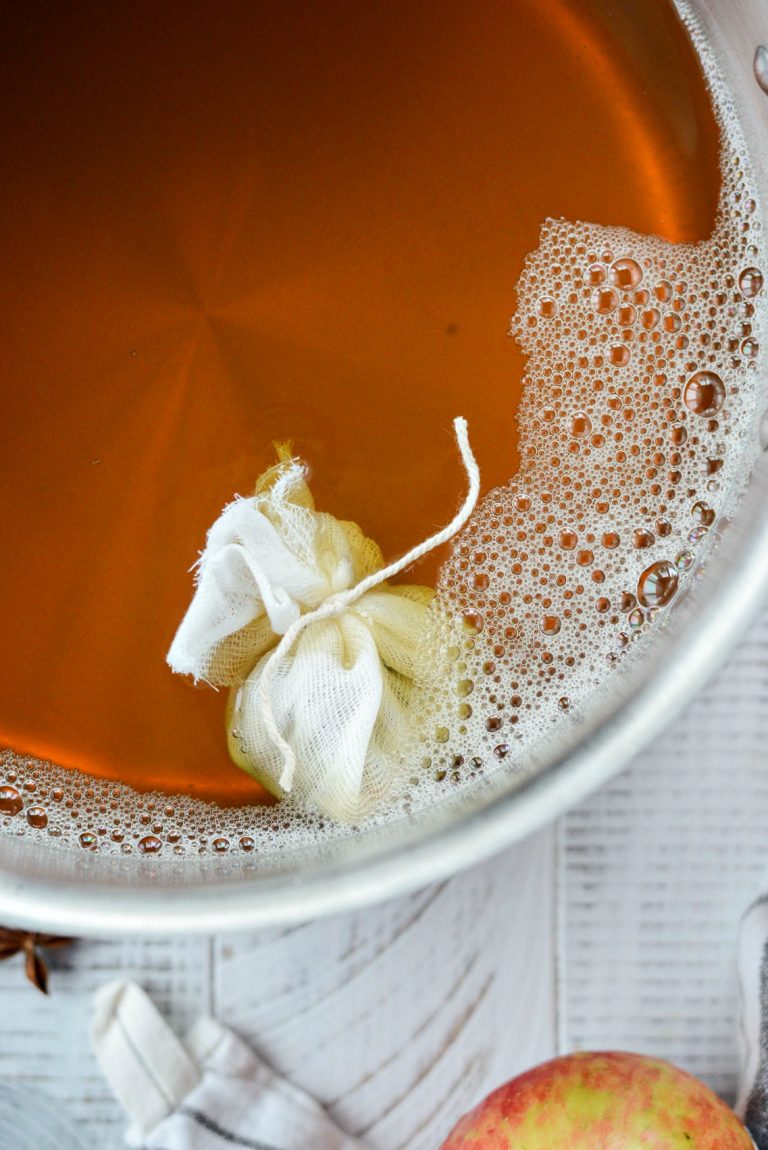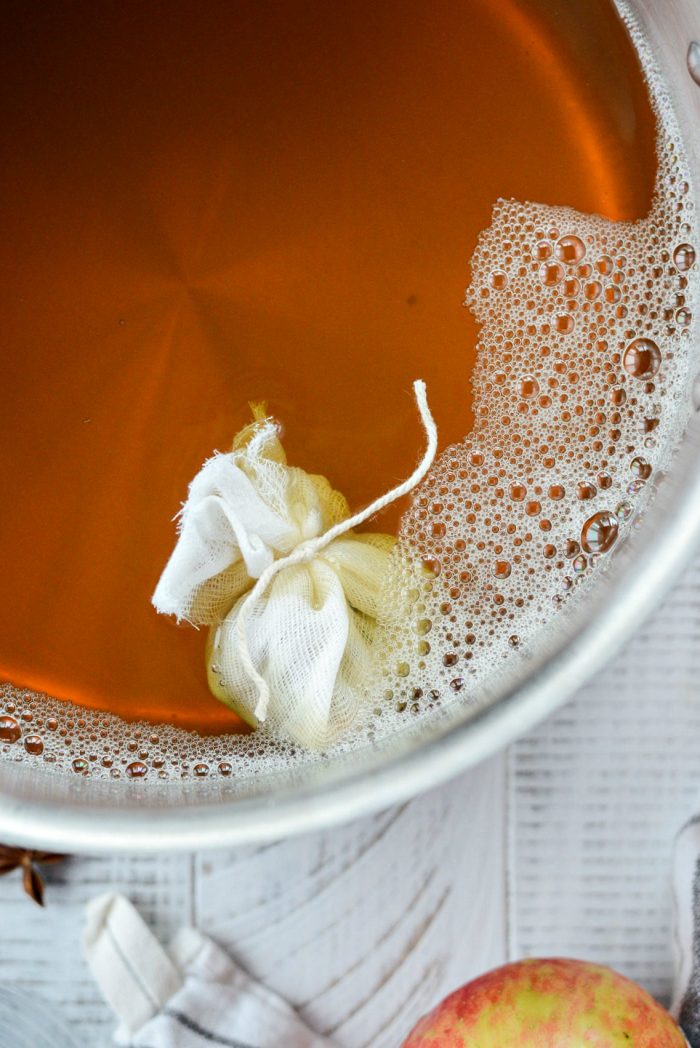 Drop in a homemade mulling spice sachet (or more depending on the strength your desire – I usually do 3 to 4) and cover. Bring to a simmer on medium-high and then uncover, reduce the heat to medium-low and simmer for 30 minutes. The whole process should take about an hour give or take.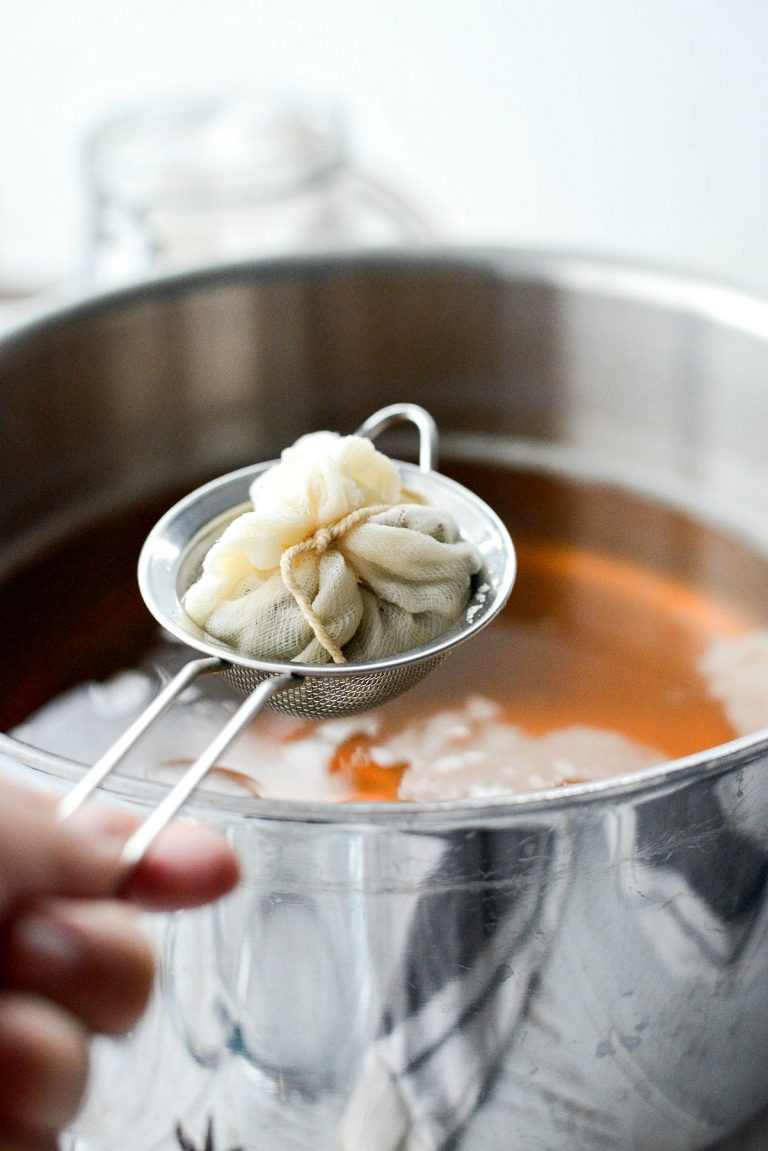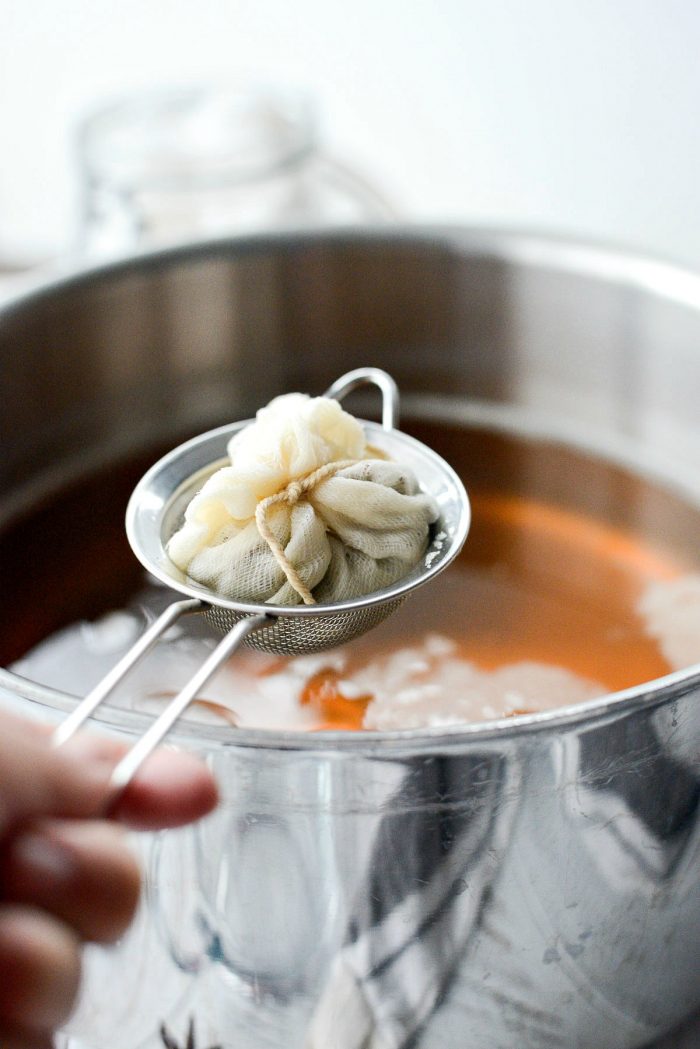 Once the apple cider has been thoroughly mulled. Remove the sachet and discard.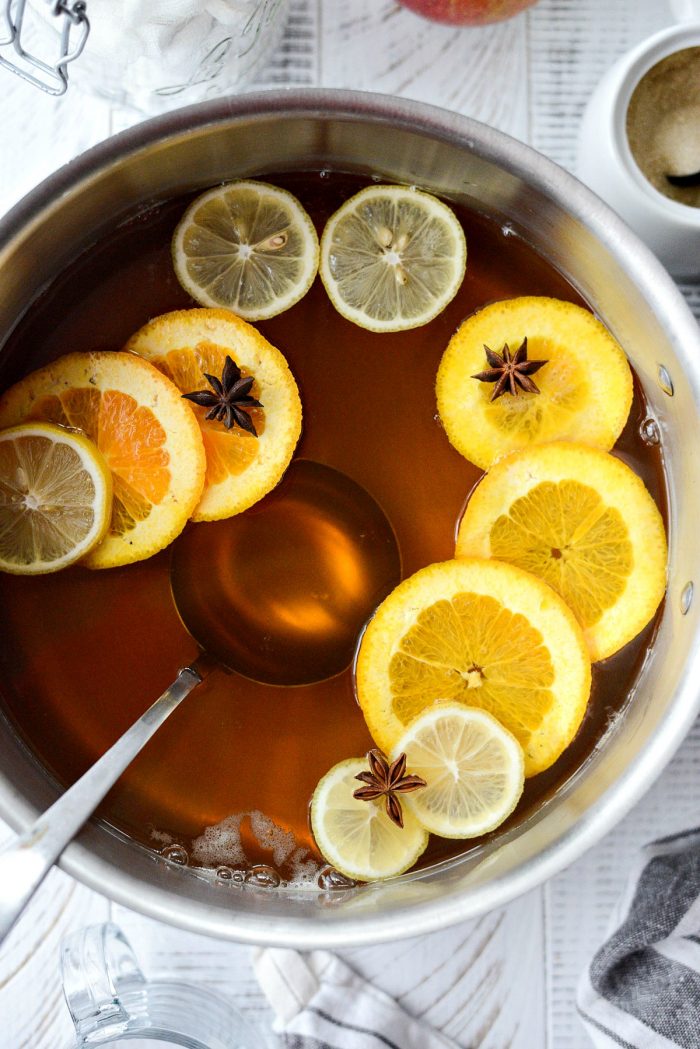 If serving from the pot, I add thin sliced of oranges and lemon and a few star anise. They add a licorice flavor that if you're not a fan of, don't add.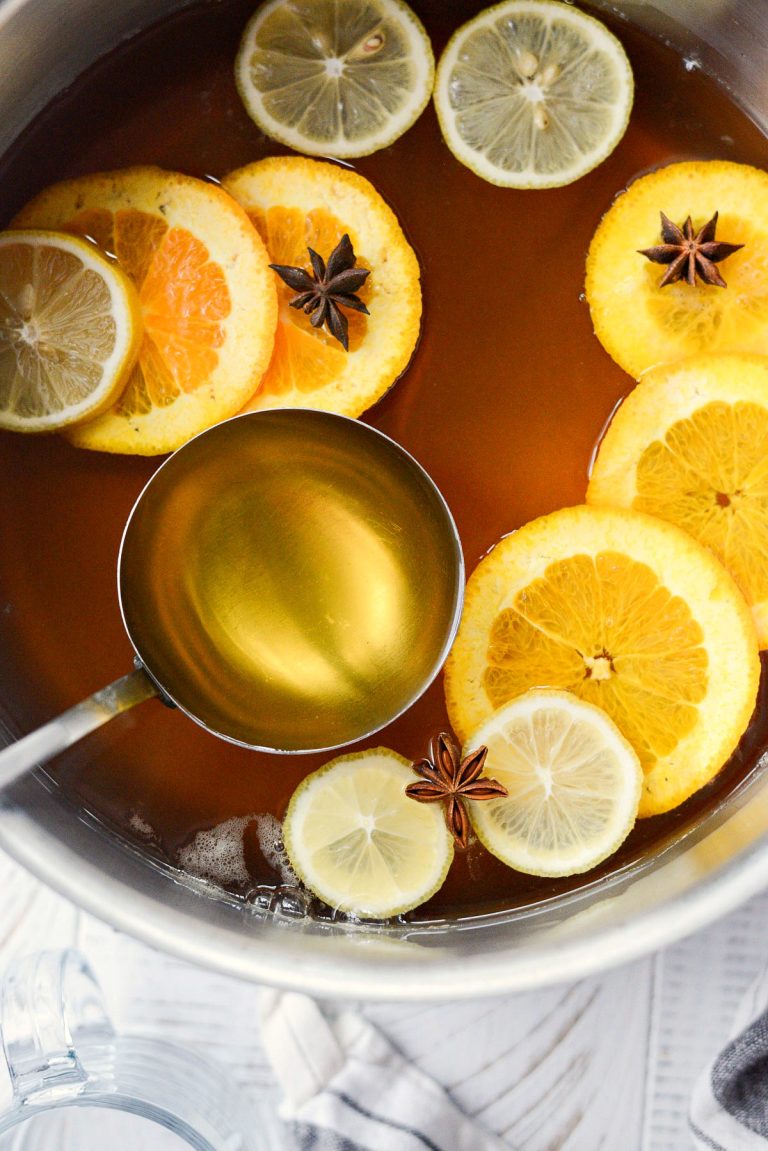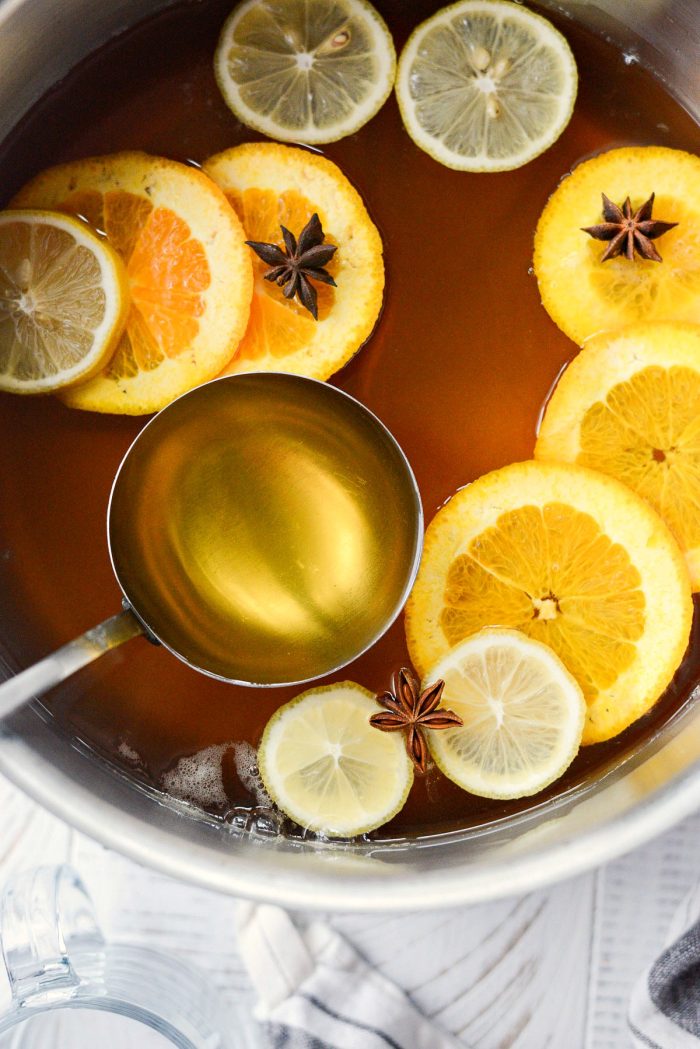 Carefully ladle the hot cider into mugs.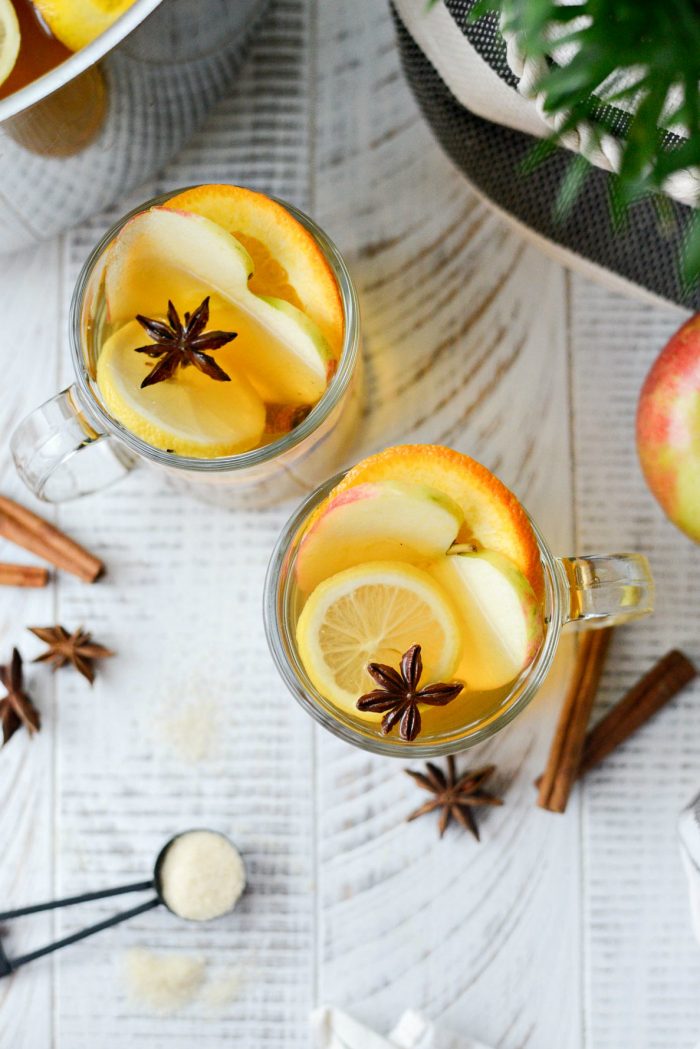 Garnish with thin slices of apple, oranges and lemon.
I personally think apple cider is naturally sweet enough on it's own, however sweetened with sugar (granulated or brown sugar) to taste.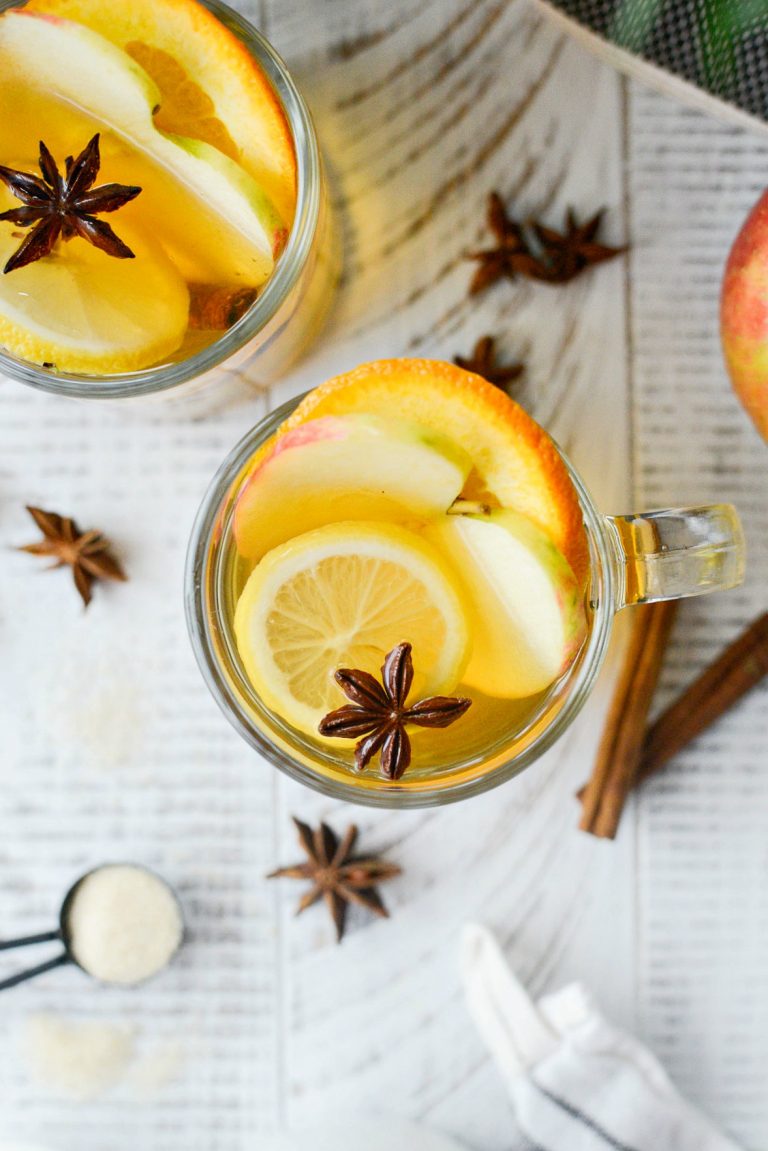 I absolutely love the subtle flavor of the spices and how they don't overshadow the apple cider.
There's a new rule in my house and it's to always keep apple cider in the fridge.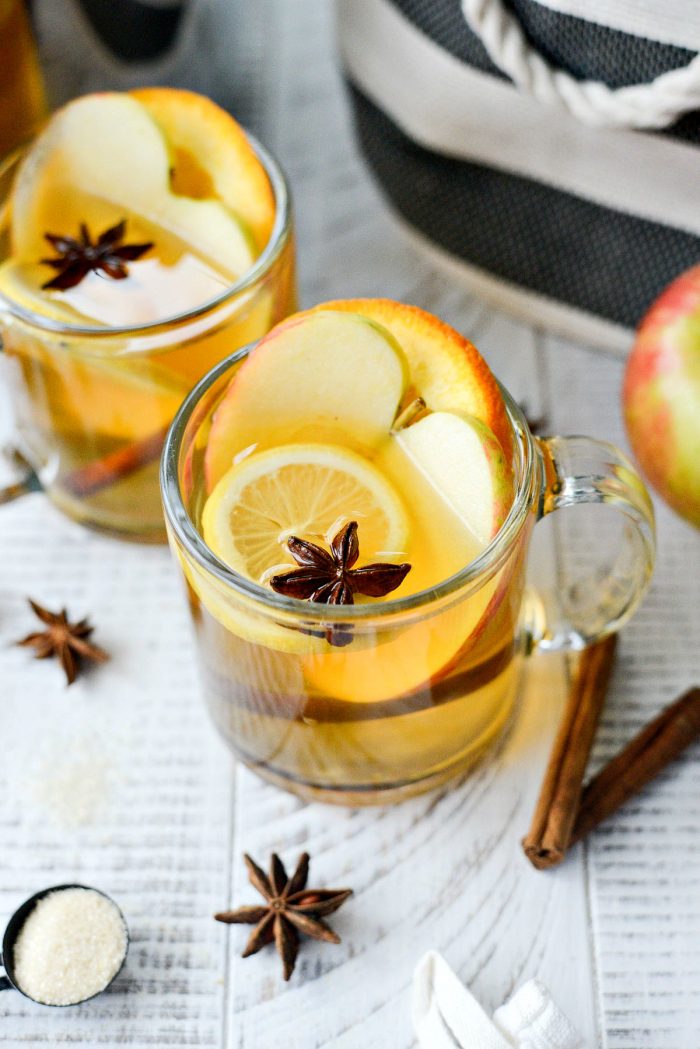 For more seasonal beverages click here!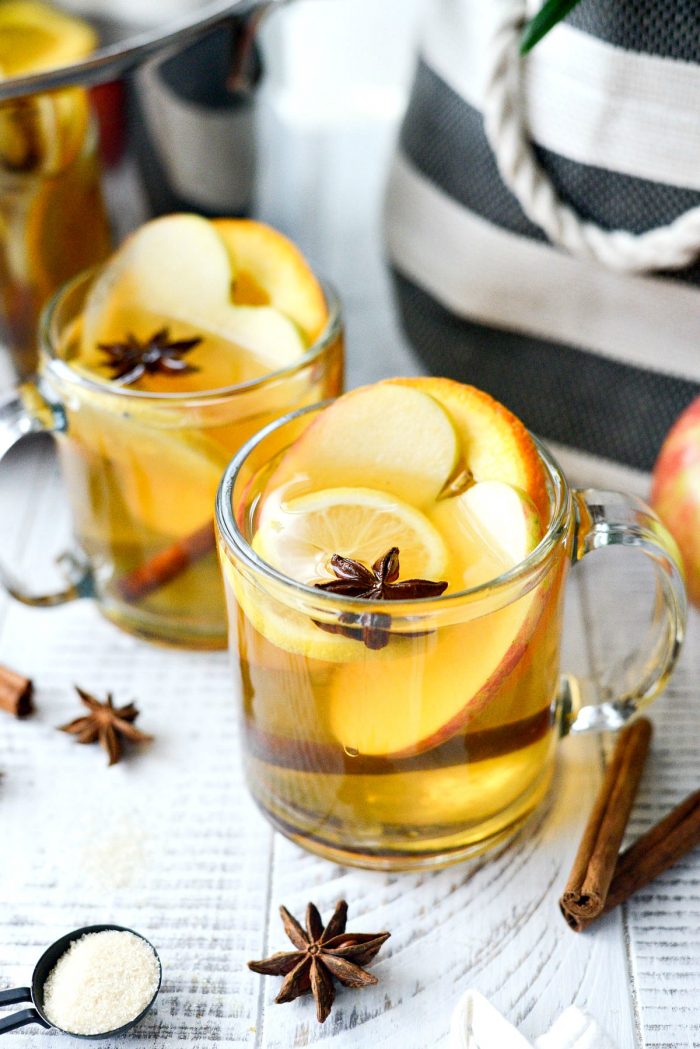 Enjoy! And if you give this Mulled Apple Cider recipe a try, let me know! Snap a photo and tag me on twitter or instagram!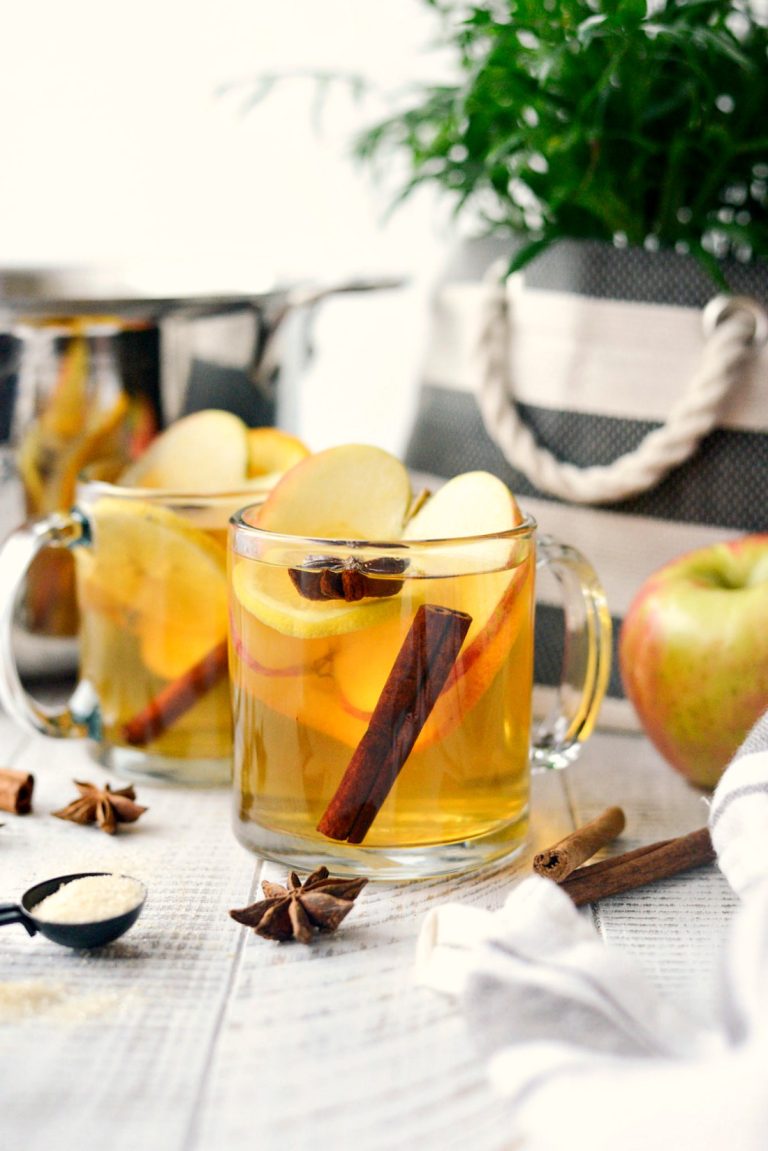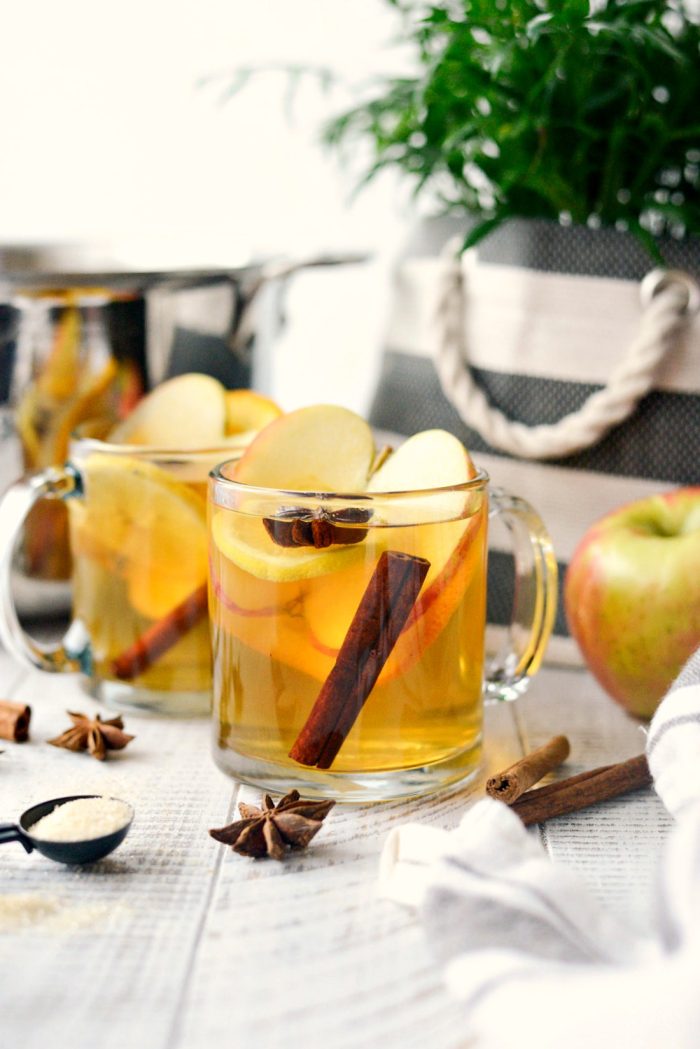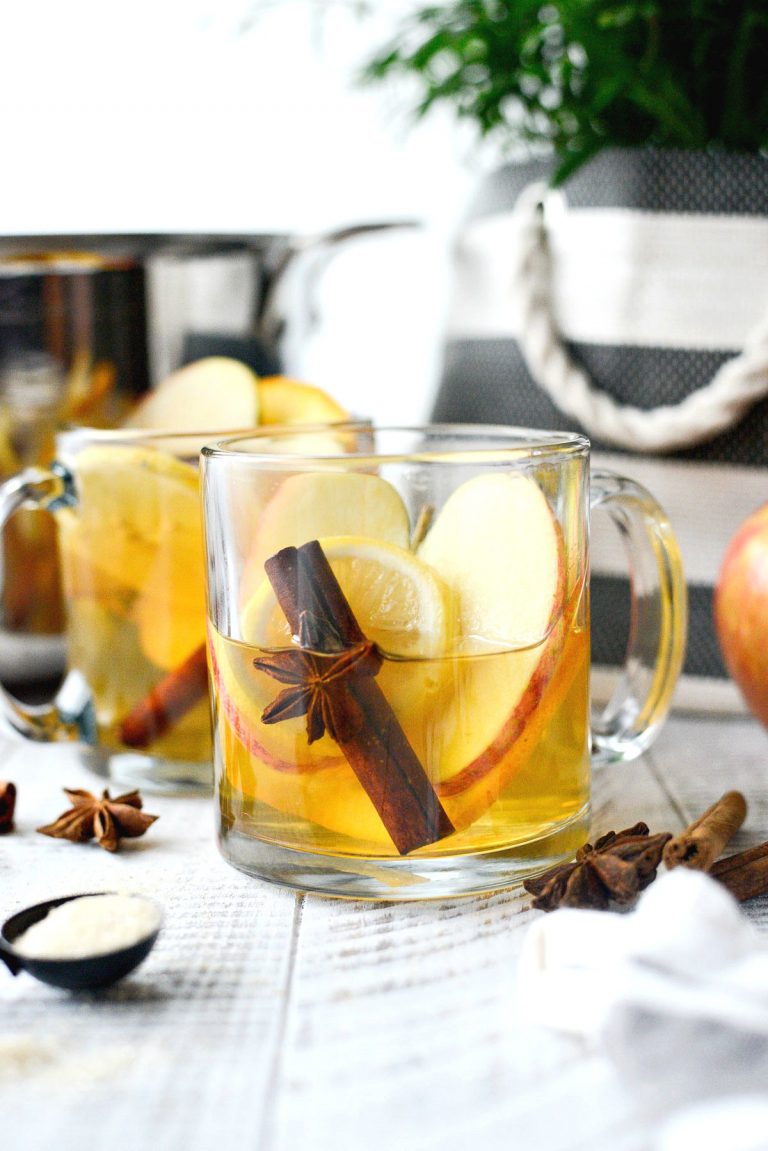 This post may contain affiliate links.
Buy the Cookbook: Simply Scratch : 120 Wholesome Homemade Recipes Made Easy Now available on Amazon »
THANK YOU in advance for your support!