I'm back on the healthy train with this Moroccan quinoa pilaf.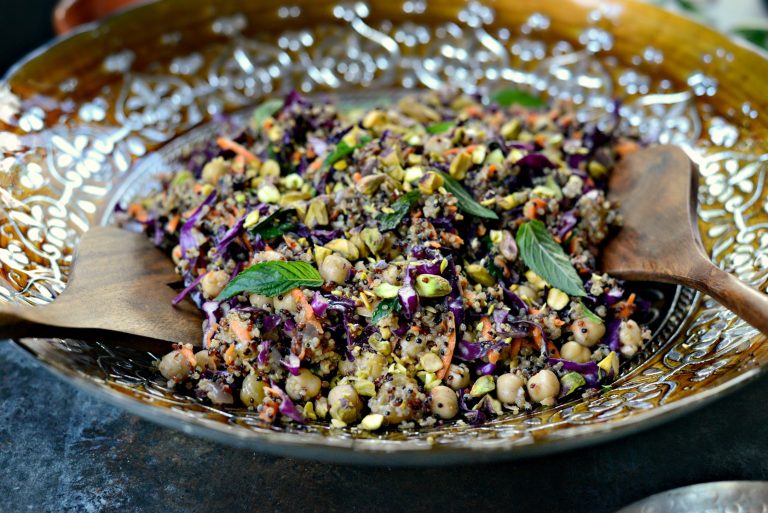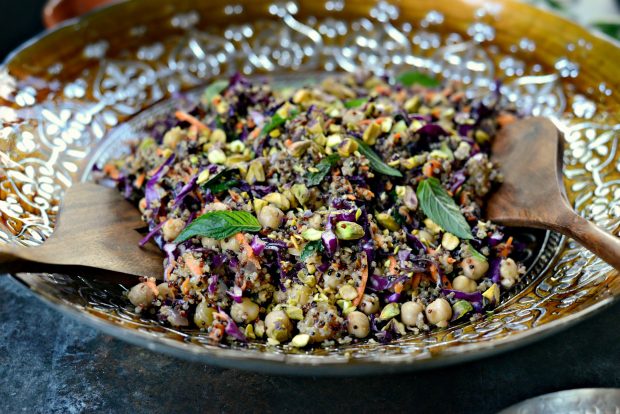 Not that I really ever got off it, but after a weekend of burgers, potato salad, potato chips and a few *ahem* grapefruit shandies- my body was craving vegetables and STAT.
Enter this quinoa pilaf. I knew that on Tuesday, post 4th of July,  that I was going to feel this way so I prepped my kitchen. The week prior I made the Ras el Hanout and had that ready to go, so I just dashed to the grocery store to pick up the fresh stuff, like cabbage and mint. I couldn't wait to get home and make this salad, I didn't even mind the check out girl giving me the stank eye because of all the bagged produce she had to key in. #sorrynotsorry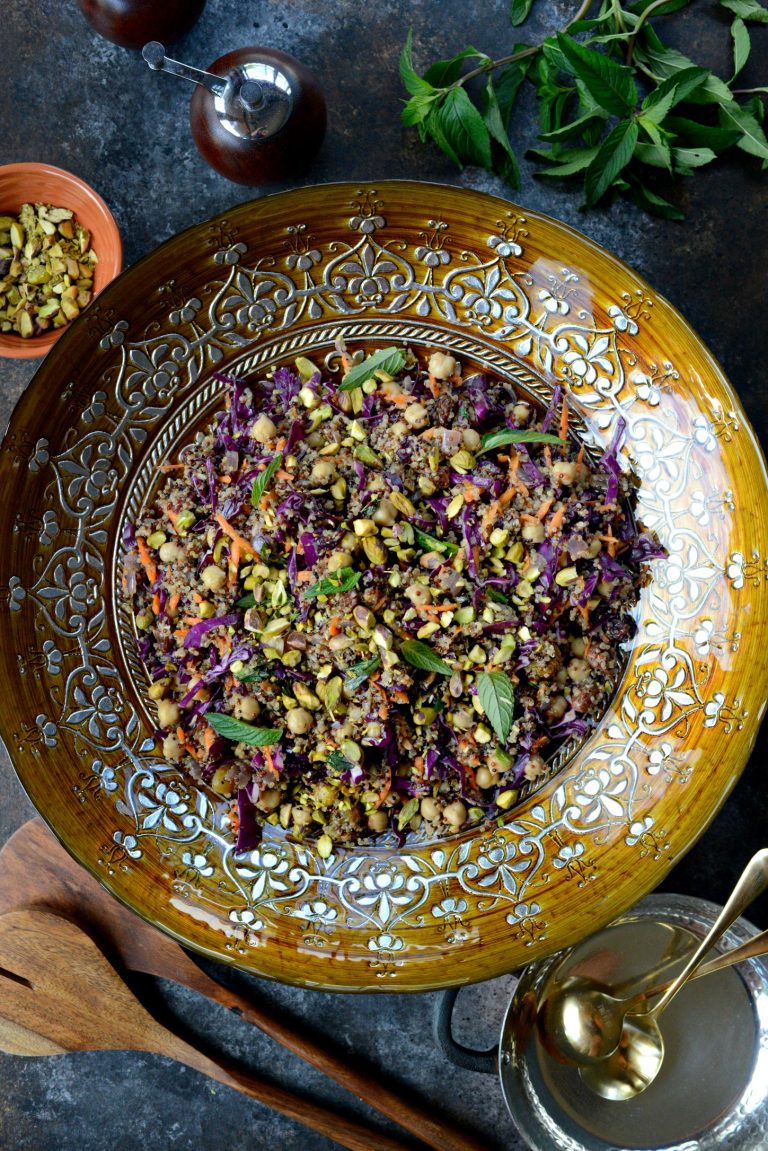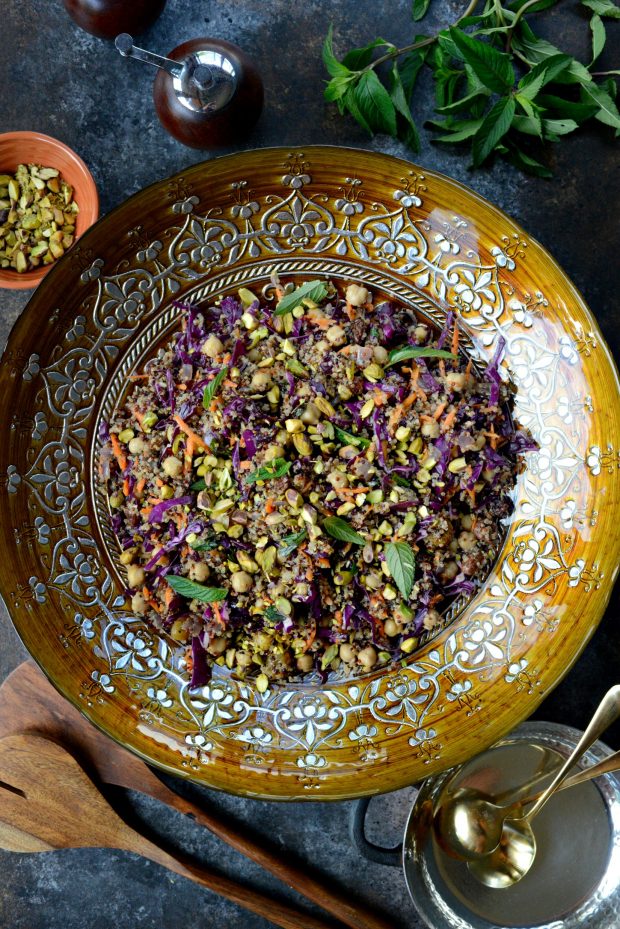 Think of this as a meatless main or even as a side dish to just about anything. Typically I serve this in a bowl with a fork and I'm good to go, but as a side addition to grilled chicken or salmon would be lovely.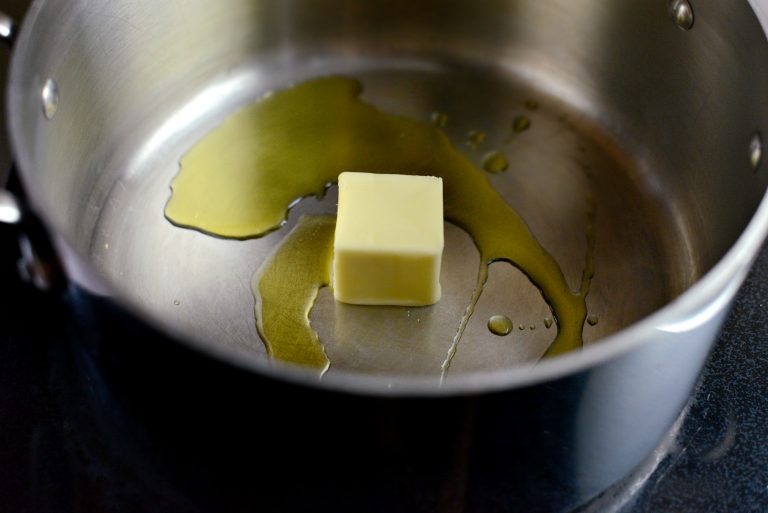 Melt 2 tablespoons of butter with 1 tablespoon of olive oil in a medium saucepan.
Once melted and starting to bubble, add 1 cup diced red onion, 2 cloves minced garlic and a small pinch of kosher salt.
Stir and saute for 4 to 5 minutes or until soft, tender and fragrant.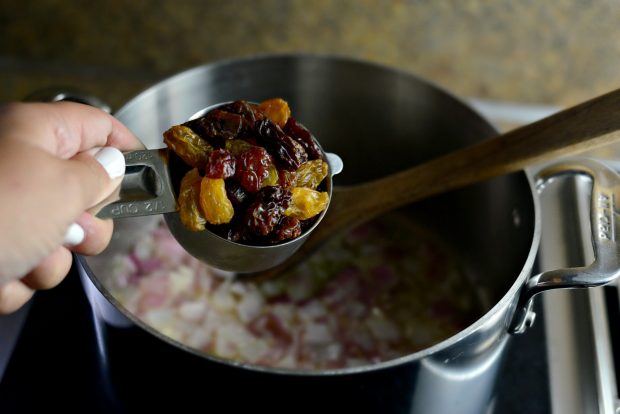 Increase the heat to high and add in 1/2 cup raisins…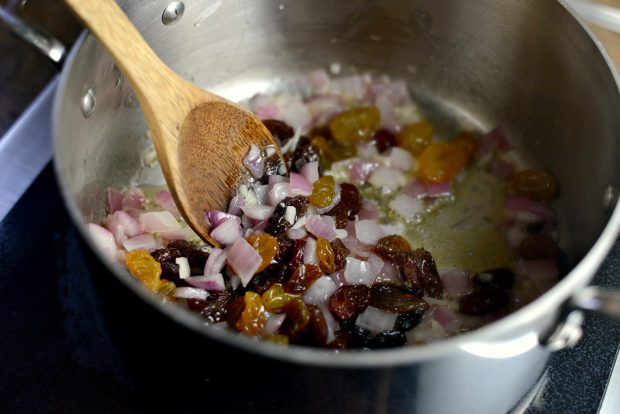 Stir…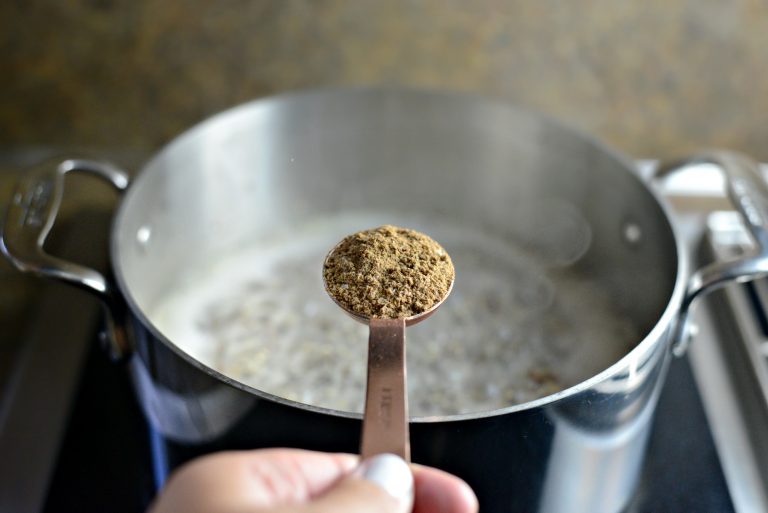 Then add in 1 tablespoon Ras el Hanout (Moroccan Spice Blend).
Pour in 3/4 cup of cool water…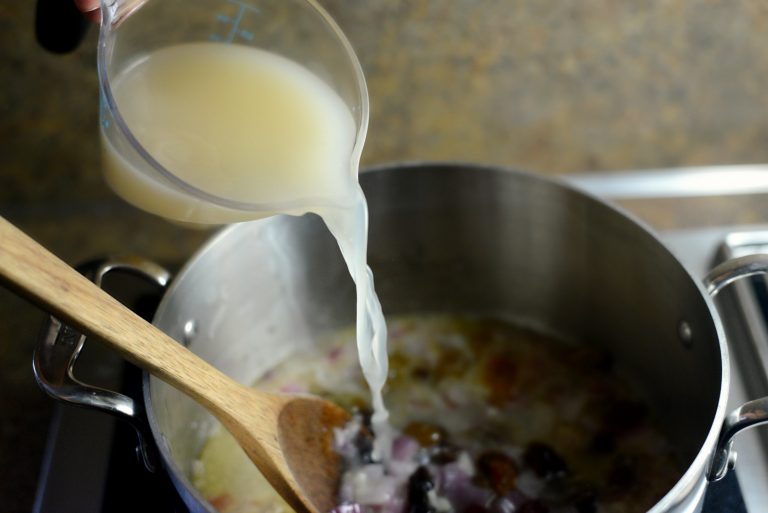 …and 1 cup of low-sodium chicken broth.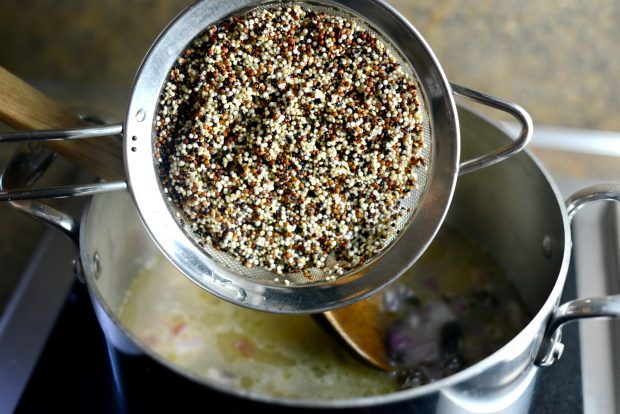 Add in the cup of rinsed quinoa and bring to a boil. Once at a rolling boil, cover the pot with a lid and reduce the heat to low and simmer for 12 minutes. Remove off of the heat and let stand (covered) for 5 minutes before fluffing with a fork.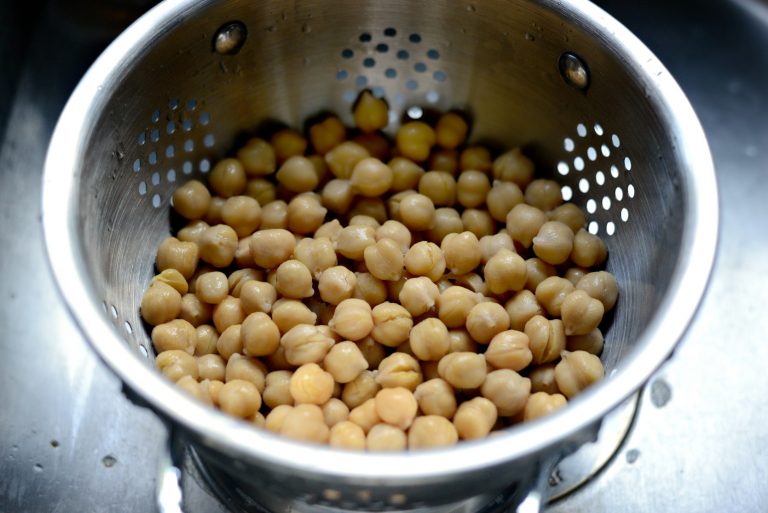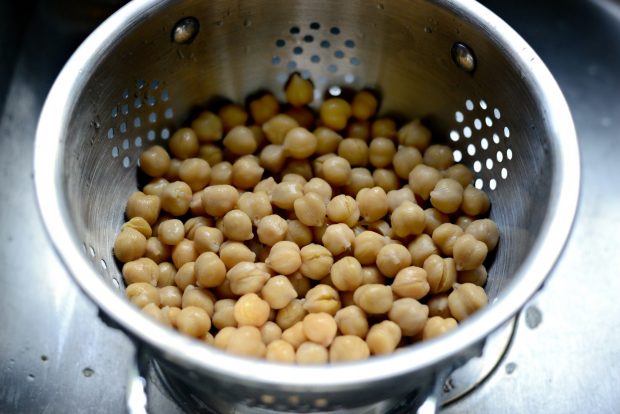 In the meantime, drain and rinse 1 (15 ounce) can of garbanzo beans (remove any skins if found).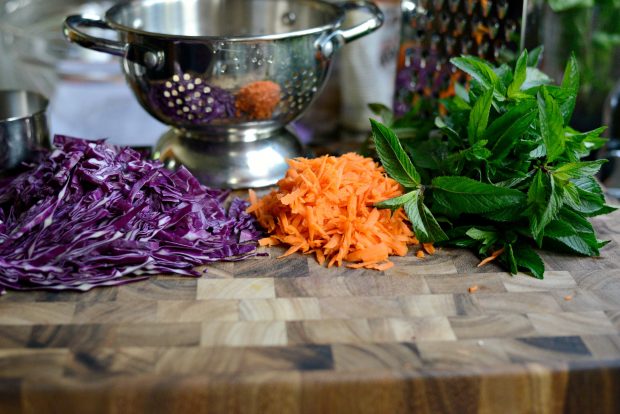 Slice up 2 cups of purple cabbage, grate a few carrots (for me it took 3 smallish to medium) until you have 1 cup and rinse and pat dry a few sprigs of fresh mint.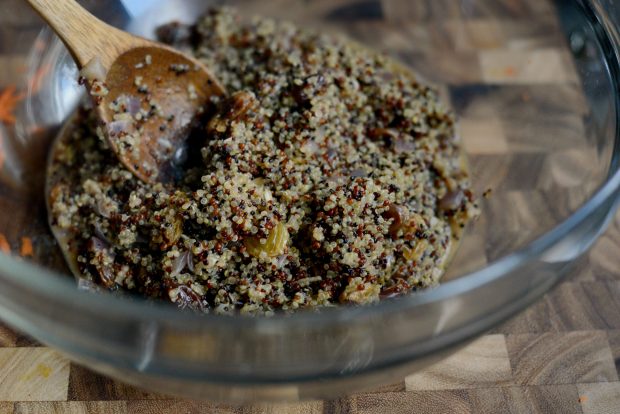 Once the quinoa is done add it, along with any remaining liquids in the pan, into a large mixing bowl.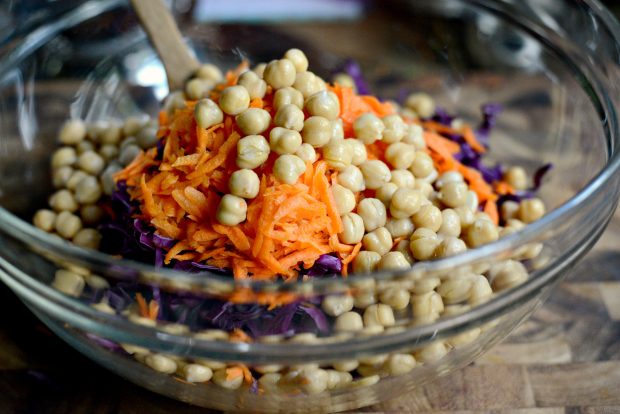 Add in the cabbage, carrots and garbanzo beans.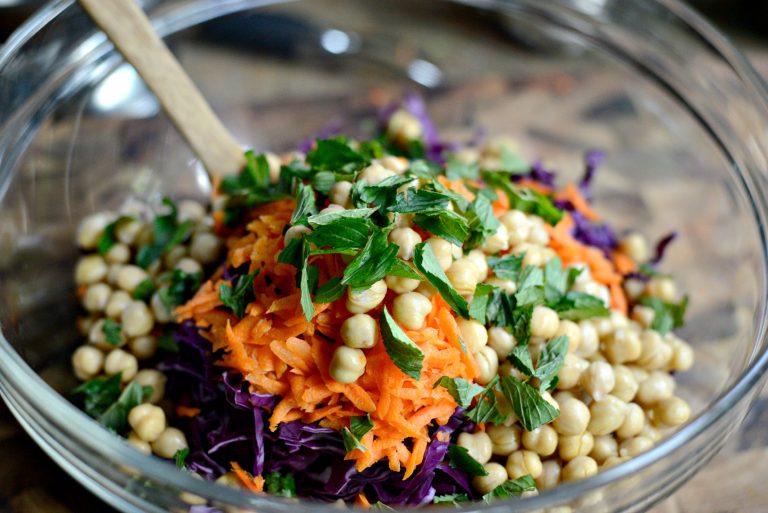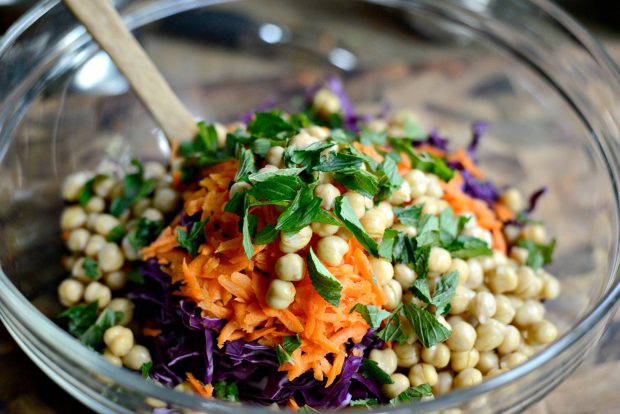 Hand tear in the leaves from 3 to 4 mint sprigs…
…taste and season with more kosher salt if desired.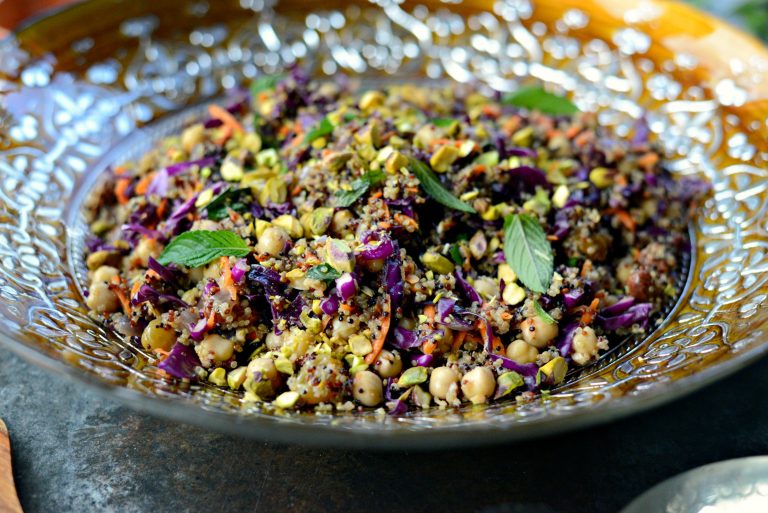 Serve while it's still warm with a sprinkling of chopped pistachios and a few extra mint leaves.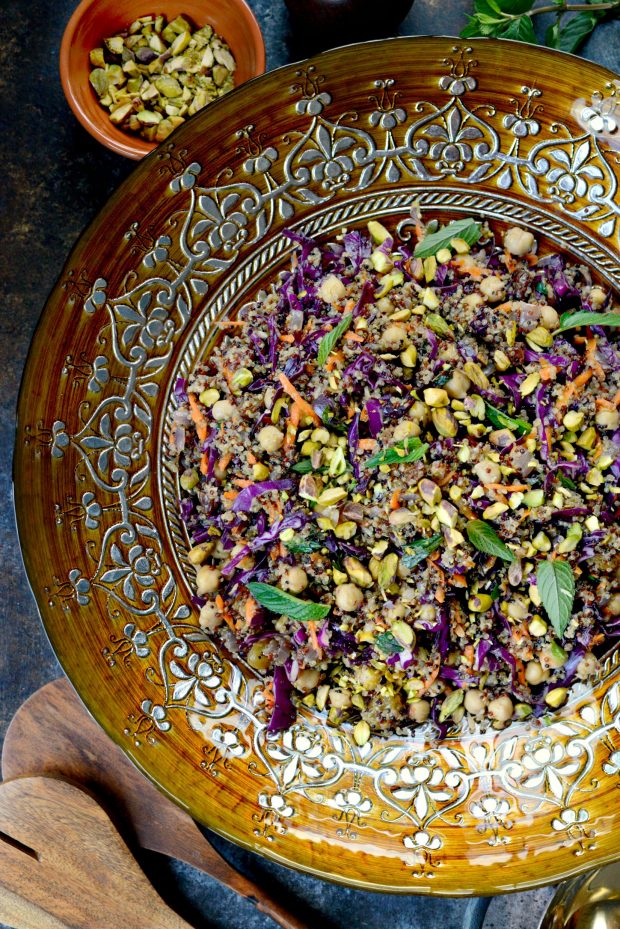 Texturally, I love the crunch of both the purple cabbage and the chopped pistachios. The soft, juiciness (and sweetness) from the plump raisins are delicious and the quinoa holds it all together. The Ras el Hanout is absolutely amazing, flavoring this dish with a punch to your taste buds and a little back-of-the-throat-kick from the cayenne.
It's delicious and healthful and pretty on the eyes too!
Enjoy!
My cookbook Simply Scratch : 120 Wholesome Homemade Recipes Made Easy is now available! CLICK HERE for details and THANK YOU in advance!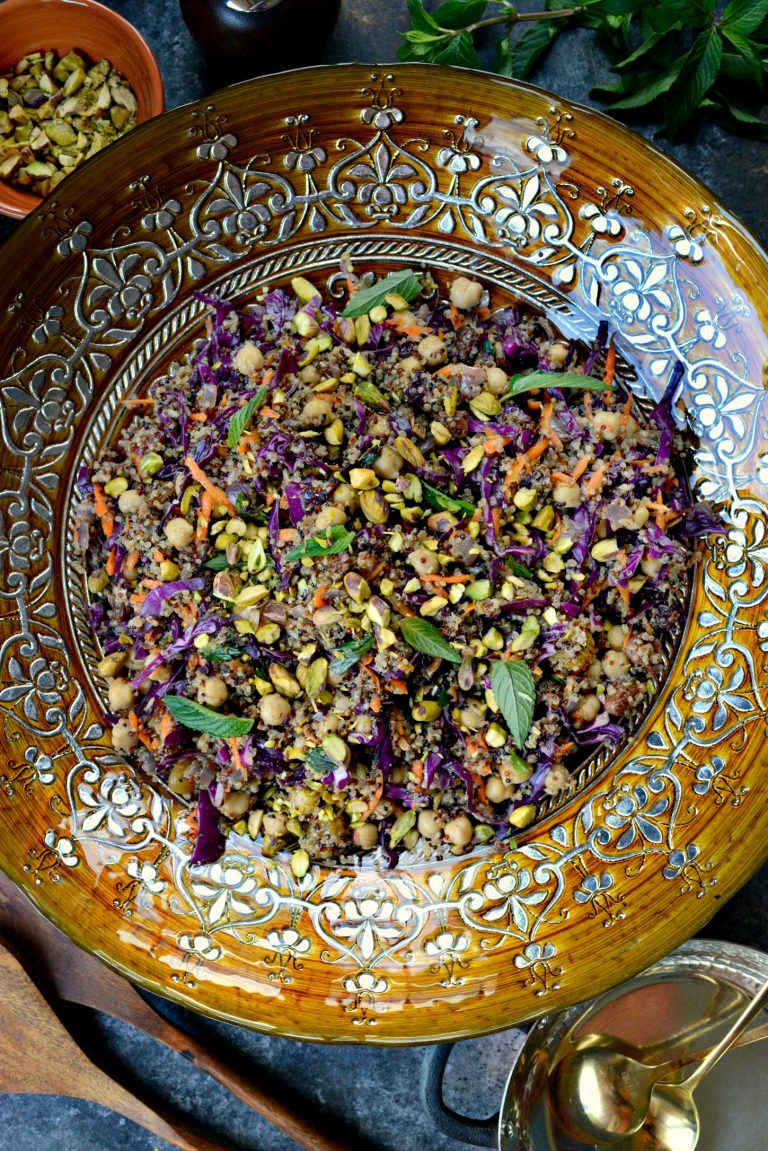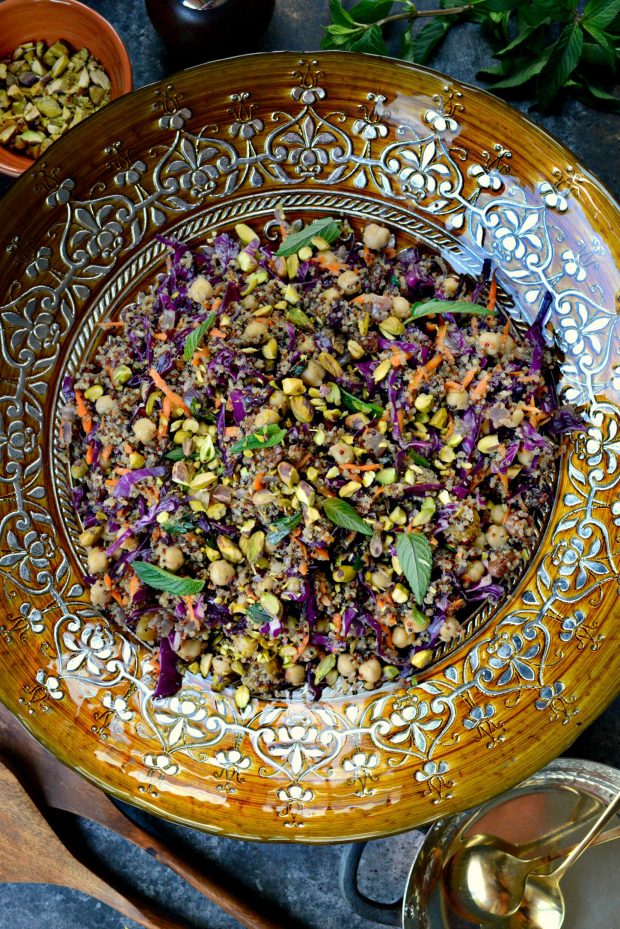 recipe lovingly adapted from taste.com.au
This post may contain affiliate links.
Buy the Cookbook: Simply Scratch : 120 Wholesome Homemade Recipes Made Easy Now available on Amazon »
THANK YOU in advance for your support!