Today I surprised my girls with Lofthouse Style Sugar Cookies for Valentine's Day!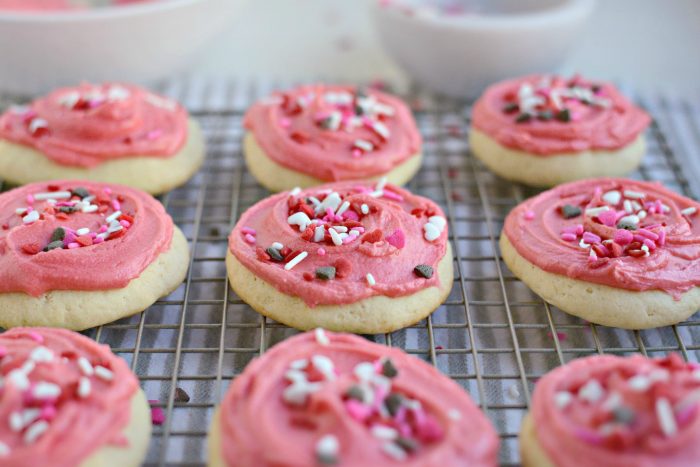 Yes it was a day early, but I wanted them to be able to bring some with them to school and pass them out to their close friends. That and I didn't want 3 dozen cookies in the same vicinity as me.
Have you ever had a Lofthouse cookie before? If you have — aren't they amazing? For those of you who are not familiar, well, let me school you on the deliciousness that is the Lofthouse Style Sugar Cookie.
You may have seen Lofthouse cookies in the bakery section at your local grocery store, or even in a little stand perfectly situated right by the milk — brilliant. The cookies are these extra-thick, super soft sugar cookies with a generous swipe of frosting on top and always come with sprinkles. Lofthouse style sugar cookies are fun because the frosting colors and sprinkles can change depending on what season or holiday is nearing.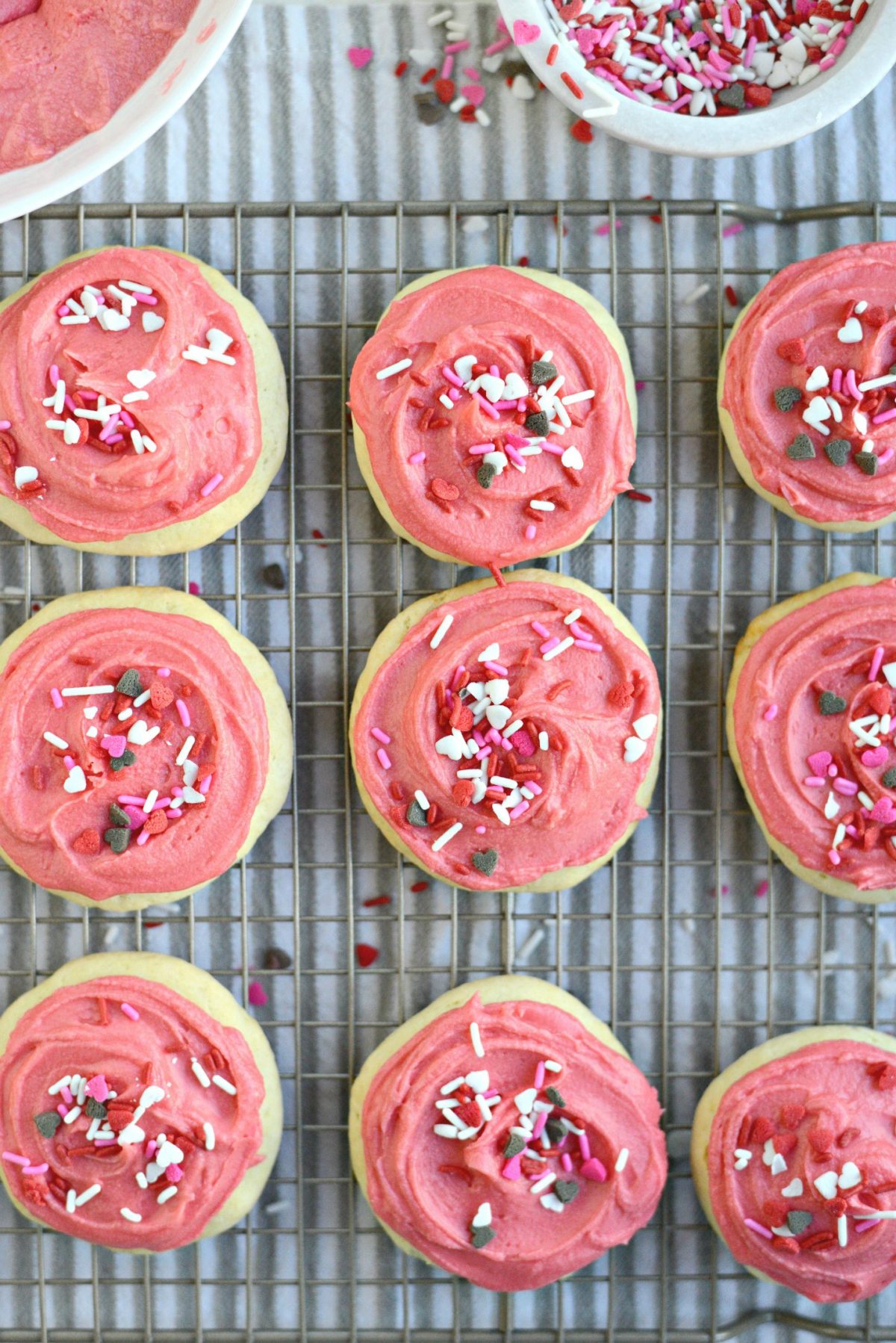 So you can tint the frosting green for St. Patrick's Day or red, white and blue for the 4th of July or orange for Halloween with black and white sprinkles. The sky is the limit.
This recipe makes 3 dozen (36!) Lofthouse cookies, so this recipe is great for bringing to classroom parties, bake sales or packing in lunches for like the next month.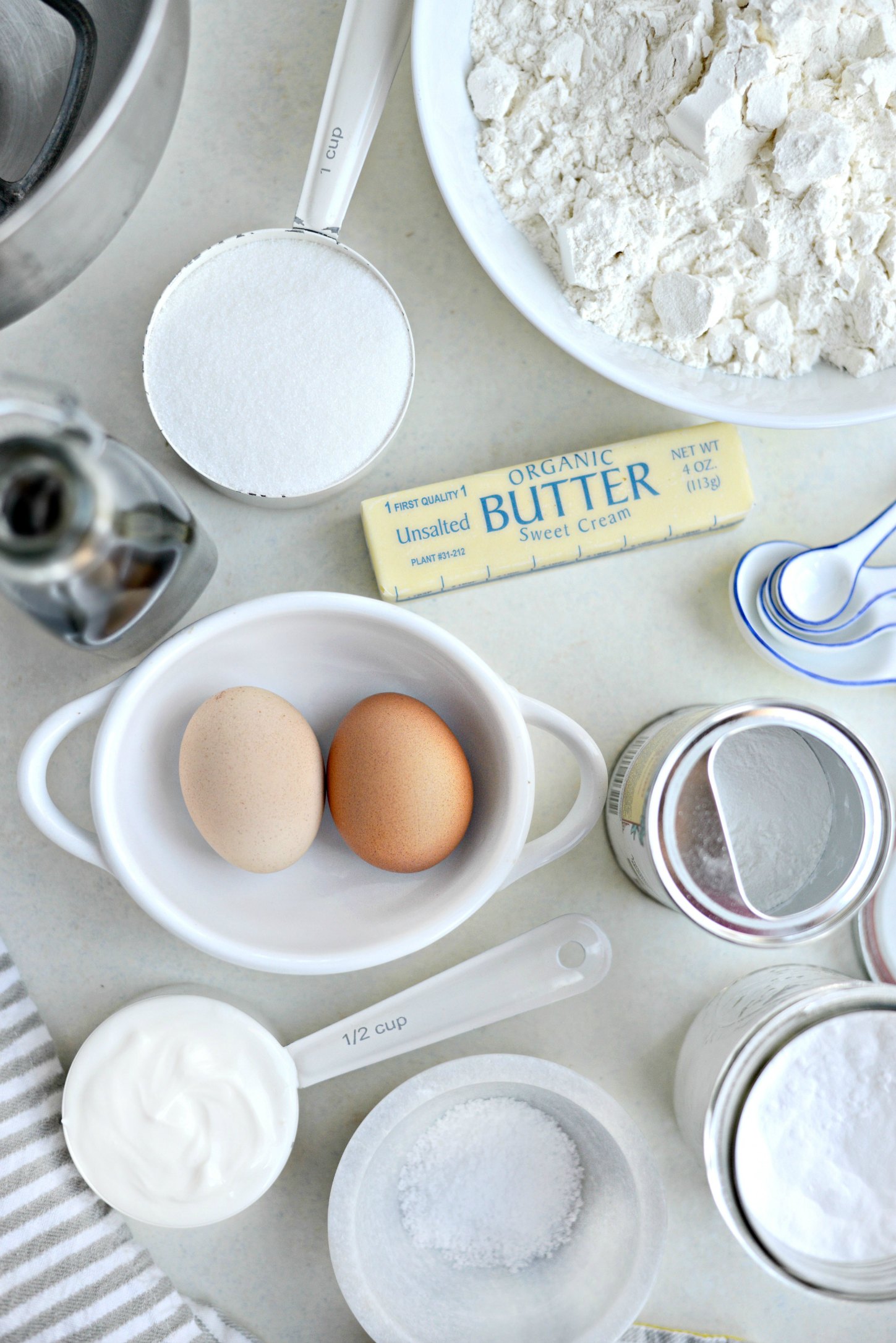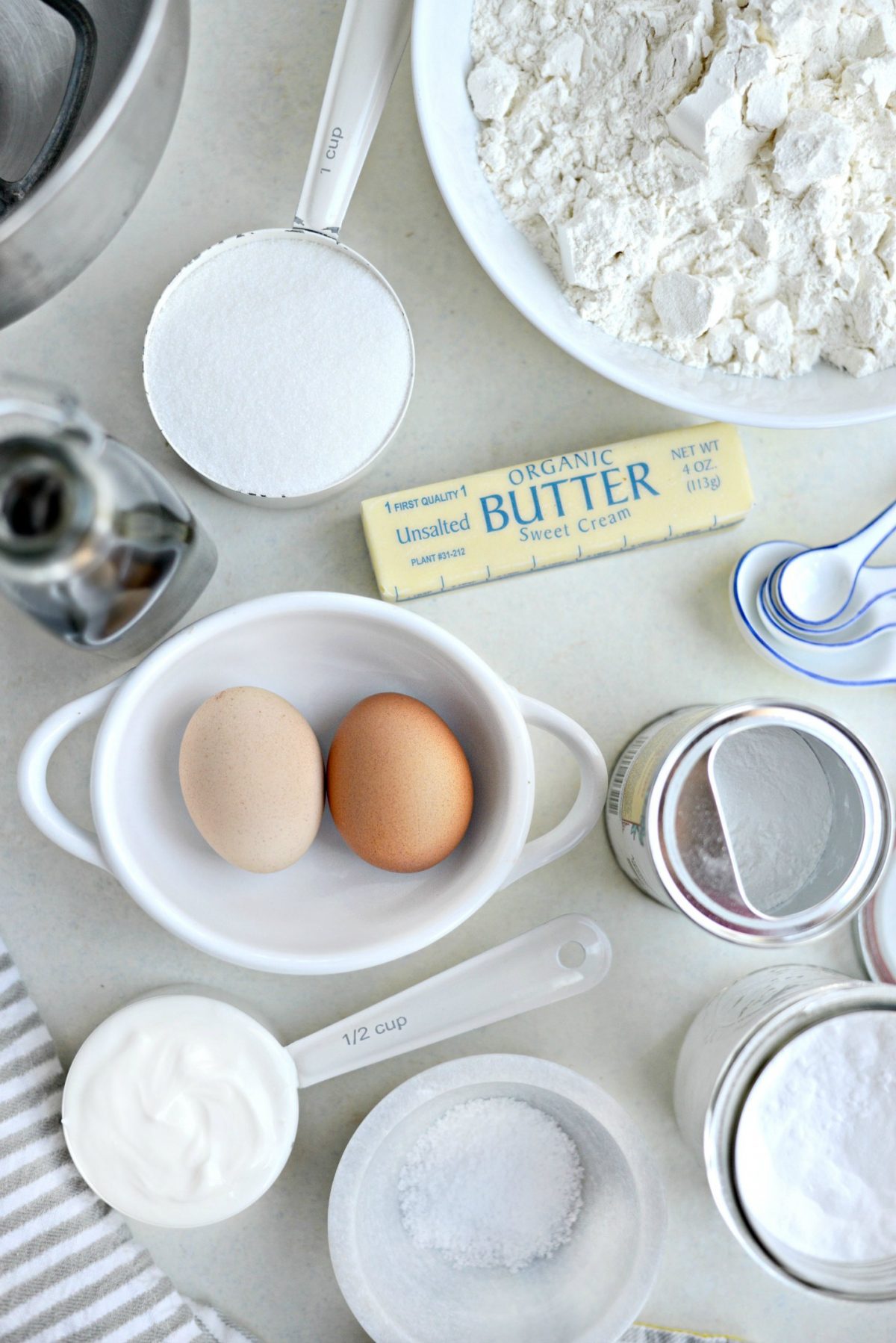 To Make These Lofthouse Style Cookies You Will Need:
FOR THE COOKIES:
unbleached all-purpose flour
baking powder
baking soda
kosher salt
unsalted butter, soft at room temperature
granulated sugar
sour cream
large eggs
pure vanilla extract
The cookie recipe is pretty basic, however what makes these cookies so utterly soft is the sour cream.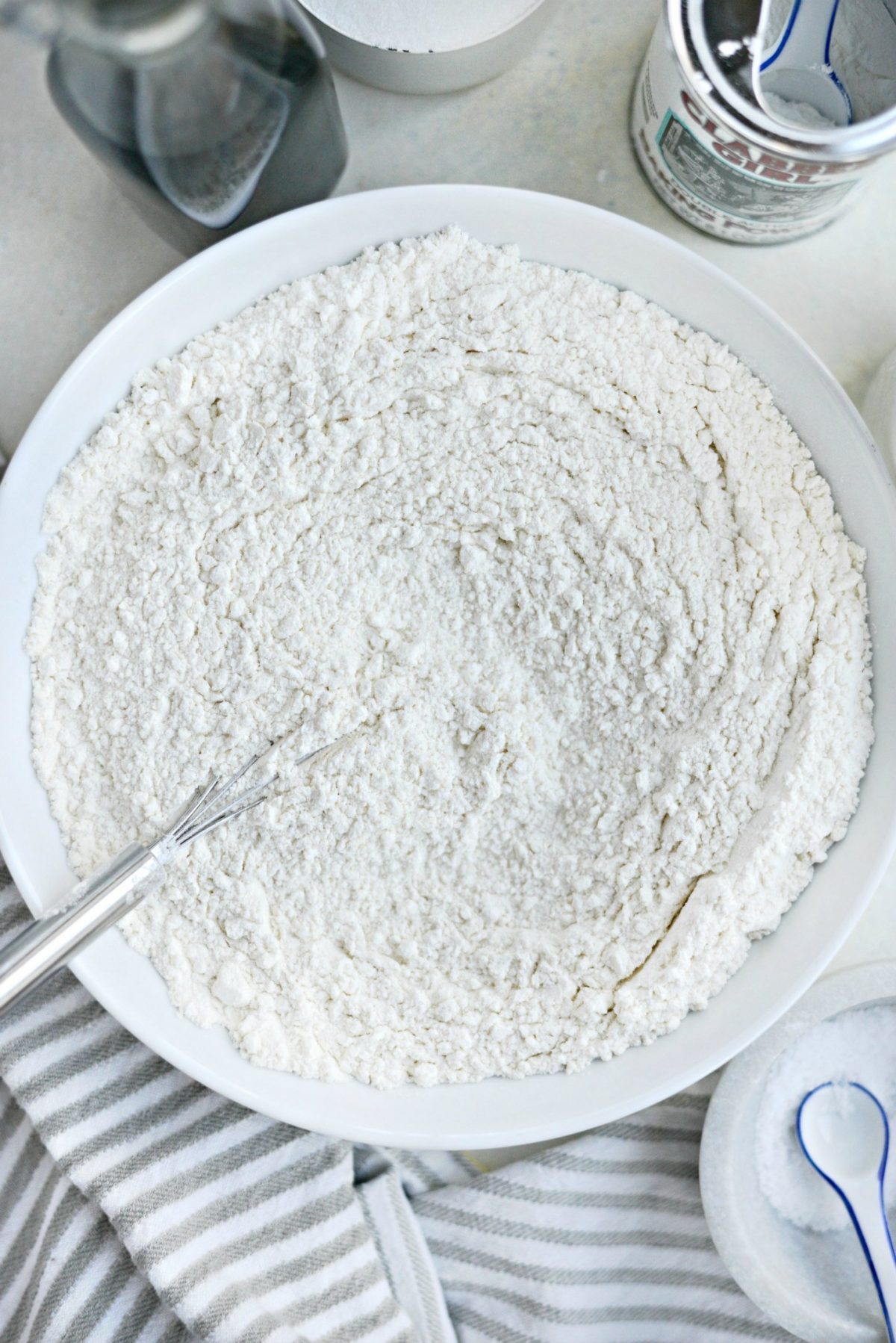 In a medium bowl whisk together the 3 cups flour, 1-1/2 teaspoons baking powder, 1/2 teaspoon baking soda and 1/2 teaspoon salt. Then set aside for a moment.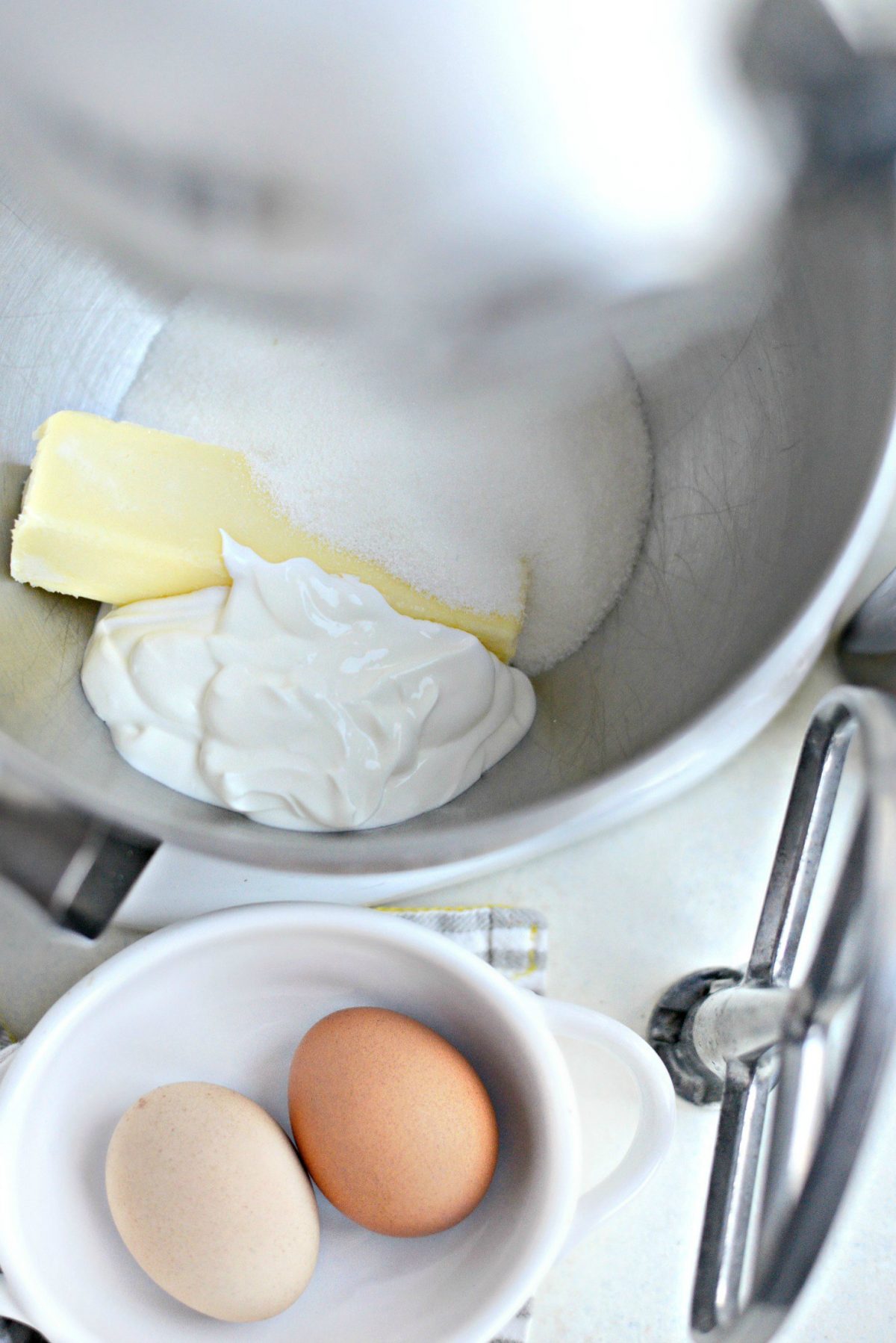 In the bowl of your stand mixer, fitted with the paddle attachment, add 1 stick of softened butter, 1/2 cup of sour cream and 1 cup of sugar. Mix until combined.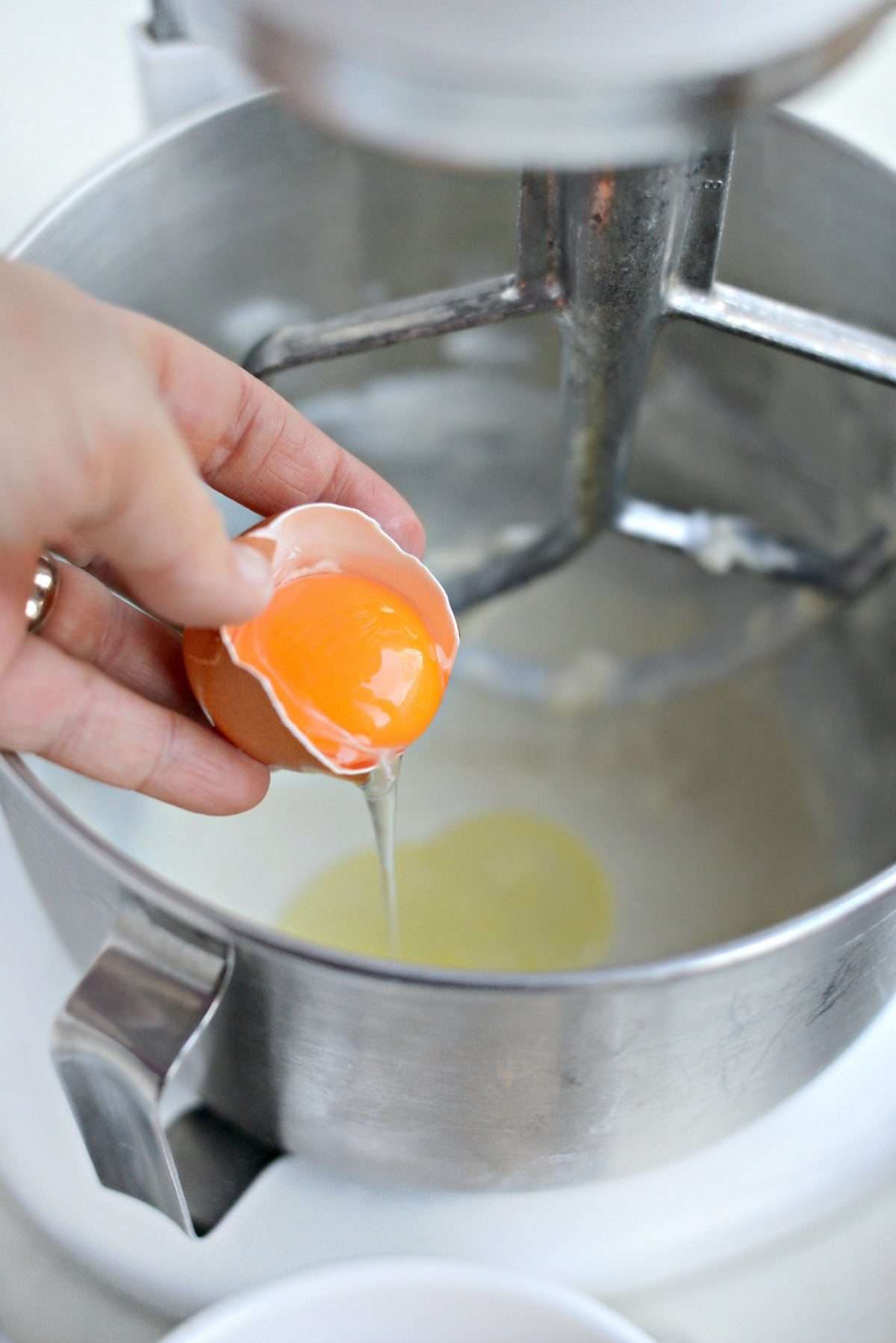 Add the 2 large eggs, one at a time mixing well after each one. Measure and add in 1 teaspoon vanilla extract.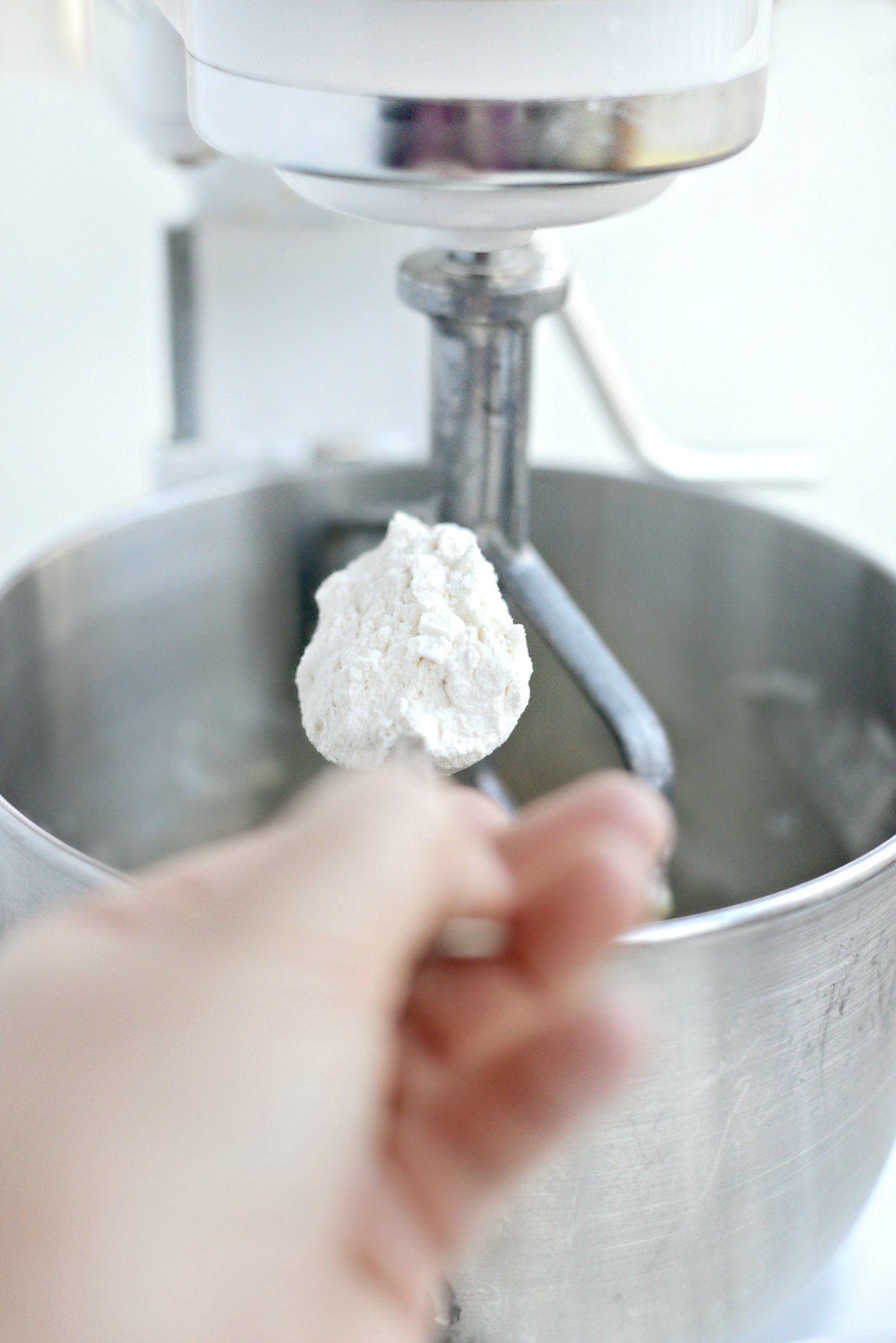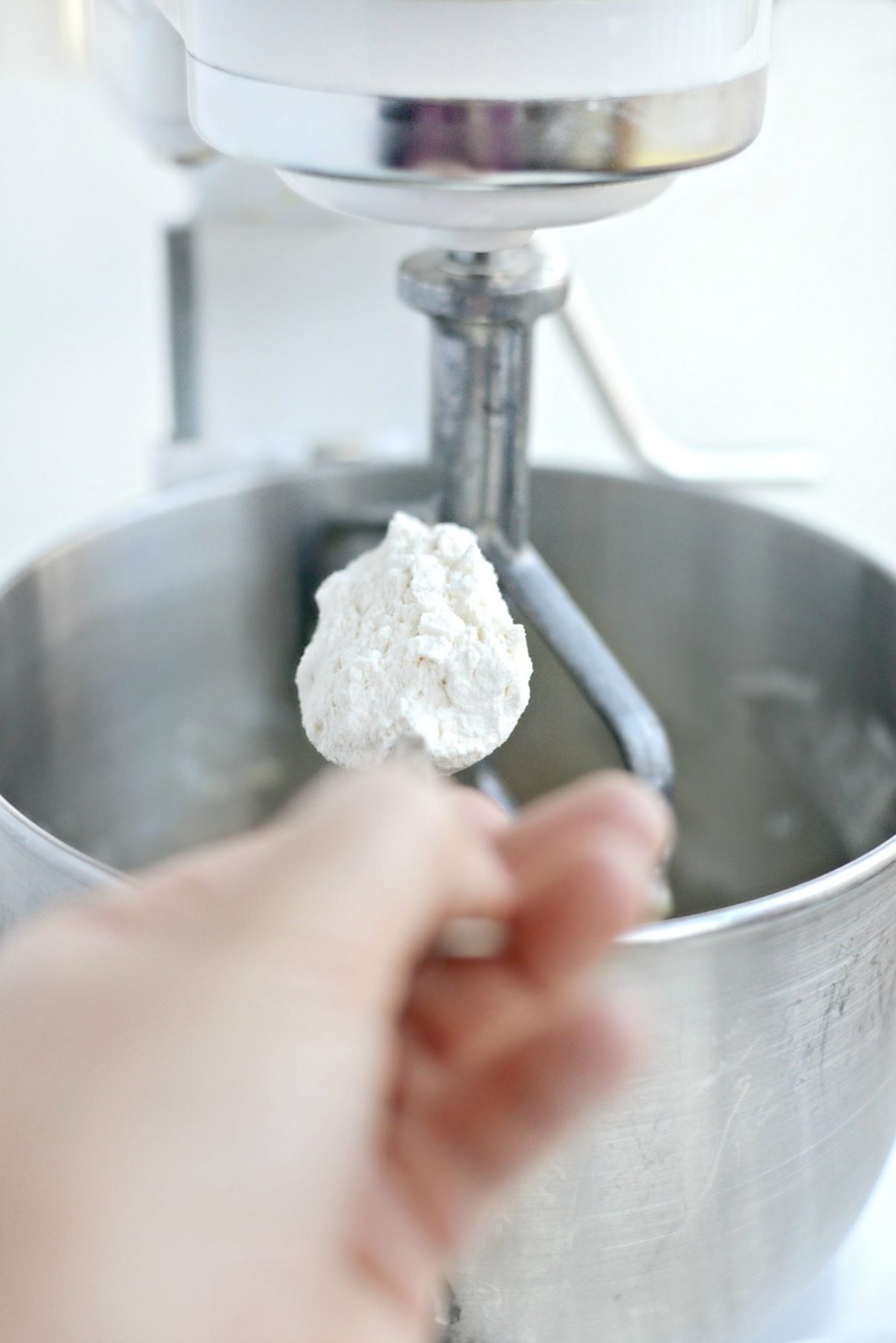 With the mixer on, gradually add in the flour mixture.
Until the ingredients are incorporated.
Use a 2-tablespoon scoop to measure out the dough and place onto a parchment or silicone lined baking sheet.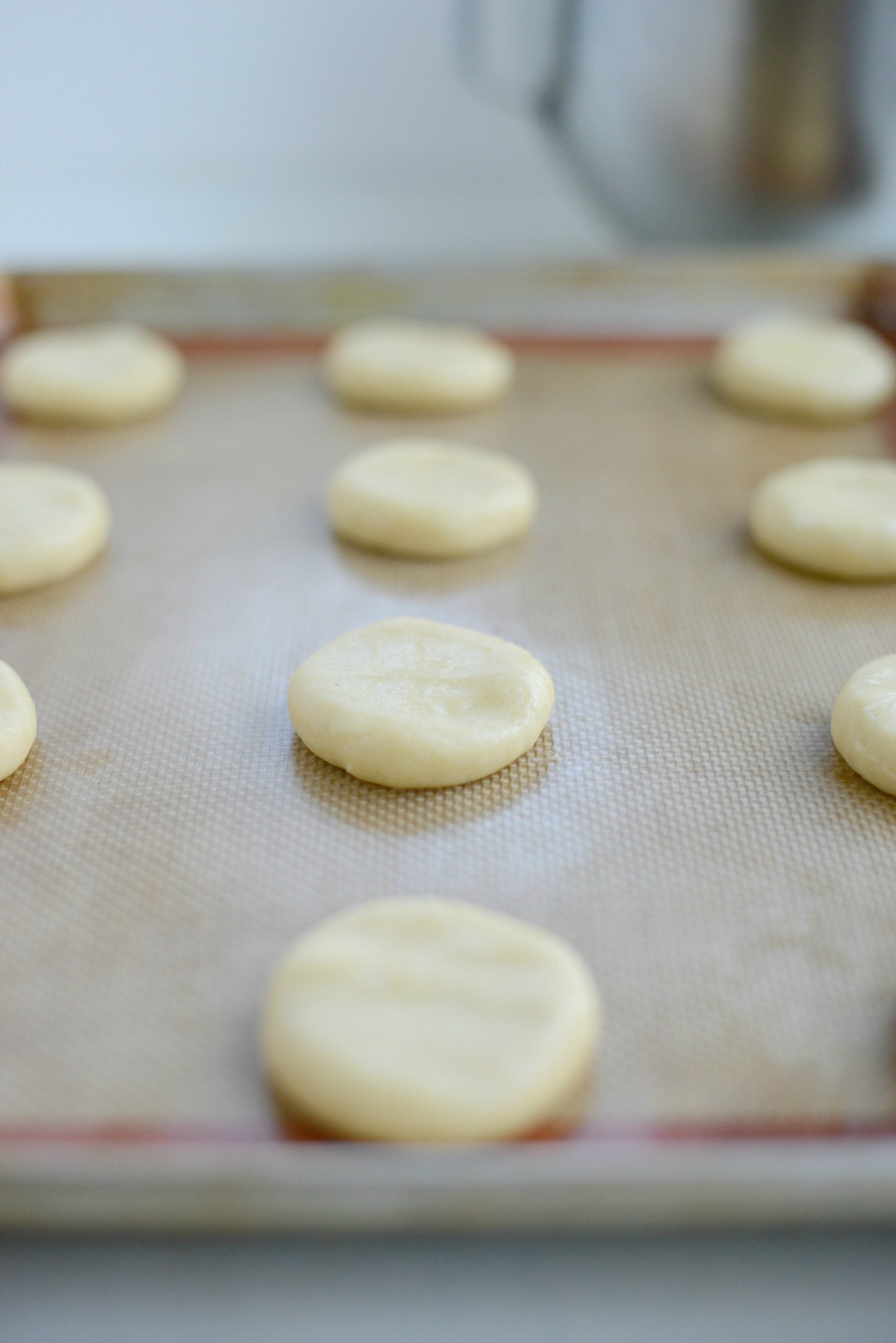 Roll the dough into smooth balls in your palms and then press until flattened to about 1/3 of an inch thick. You'll want these pretty flat or else they will rise too much and not spread enough. Bake for 10 to 12 minutes on the middle rack in your preheated 350° oven.
*You could also chill the dough, roll out onto a lightly floured surface and stamp out cookies with a cookie cutter.
Allow the cookies to cool completely before frosting.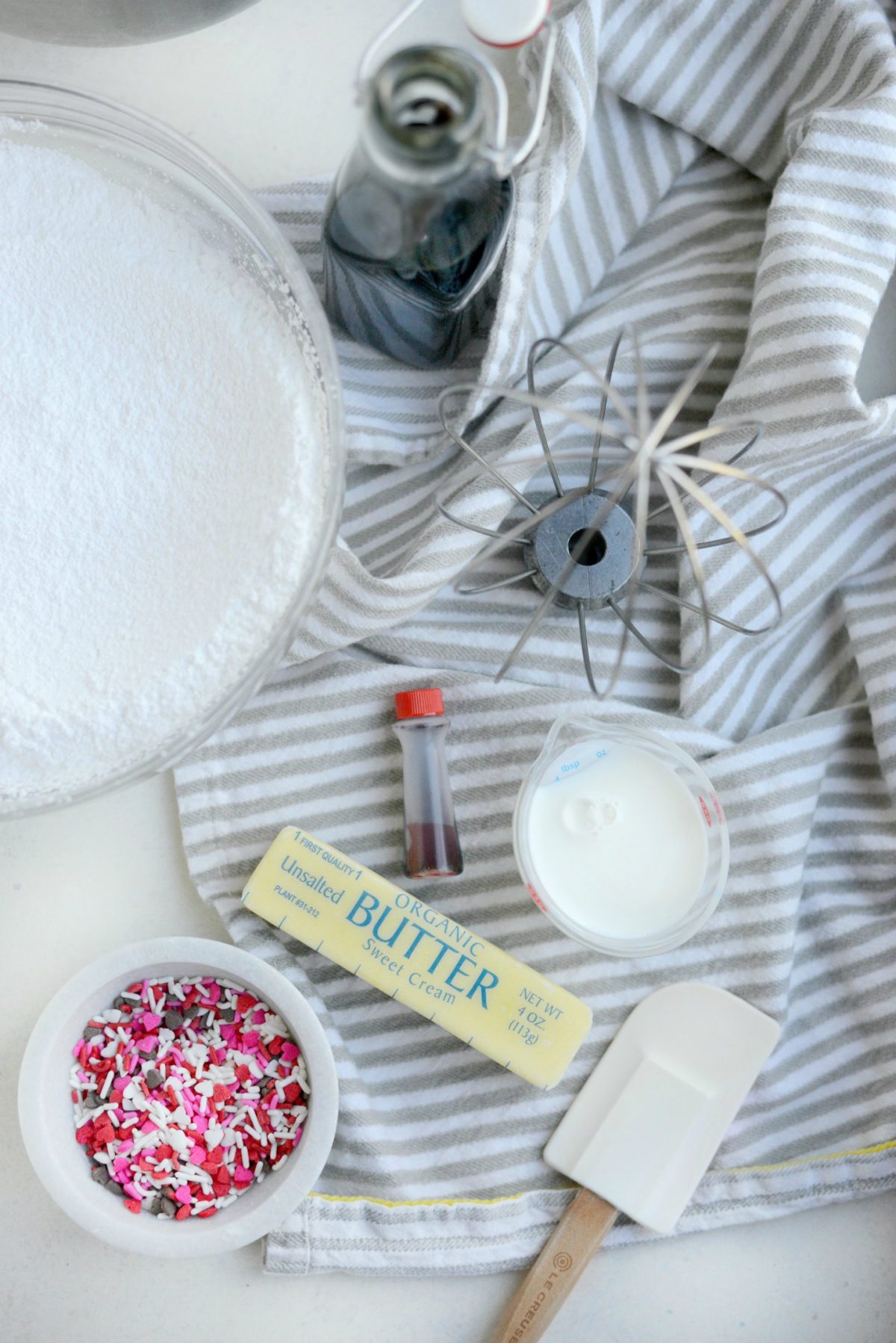 I'm using my vanilla buttercream recipe and adding a few drops of food coloring to make a pretty pink frosting.
To make this vanilla buttercream recipe you will need:
1 stick unsalted butter, softened
2 to 3 cups sifted powdered sugar
1-1/2 teaspoons vanilla extract
4 to 6 tablespoons of whole milk
Start by adding a stick of super soft (not melted) butter to your stand mixer and blend until smooth and creamy. About 2 minutes.
Add in the 2 to 3 cups of sifted powdered sugar. Once incorporated, add in the vanilla and milk.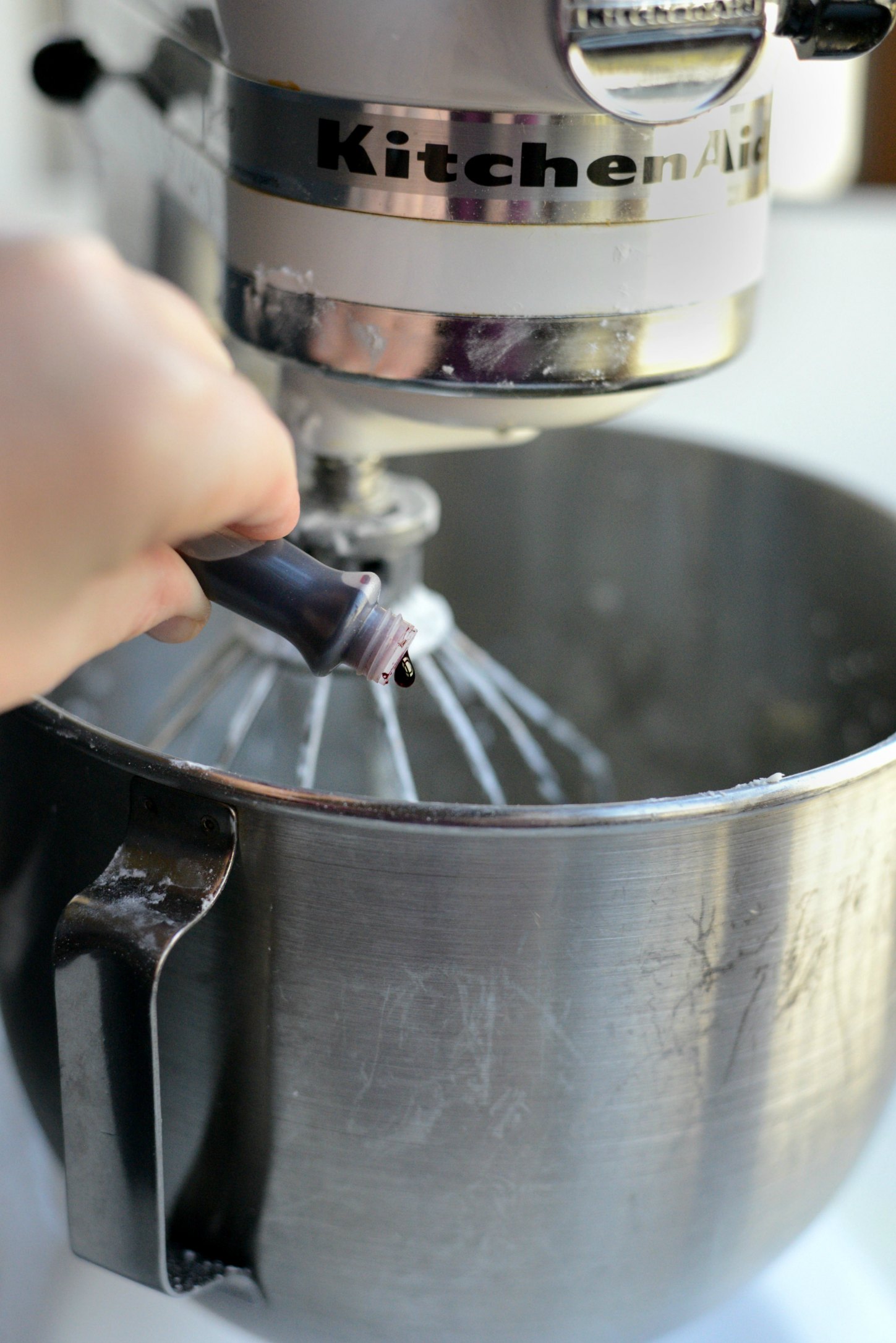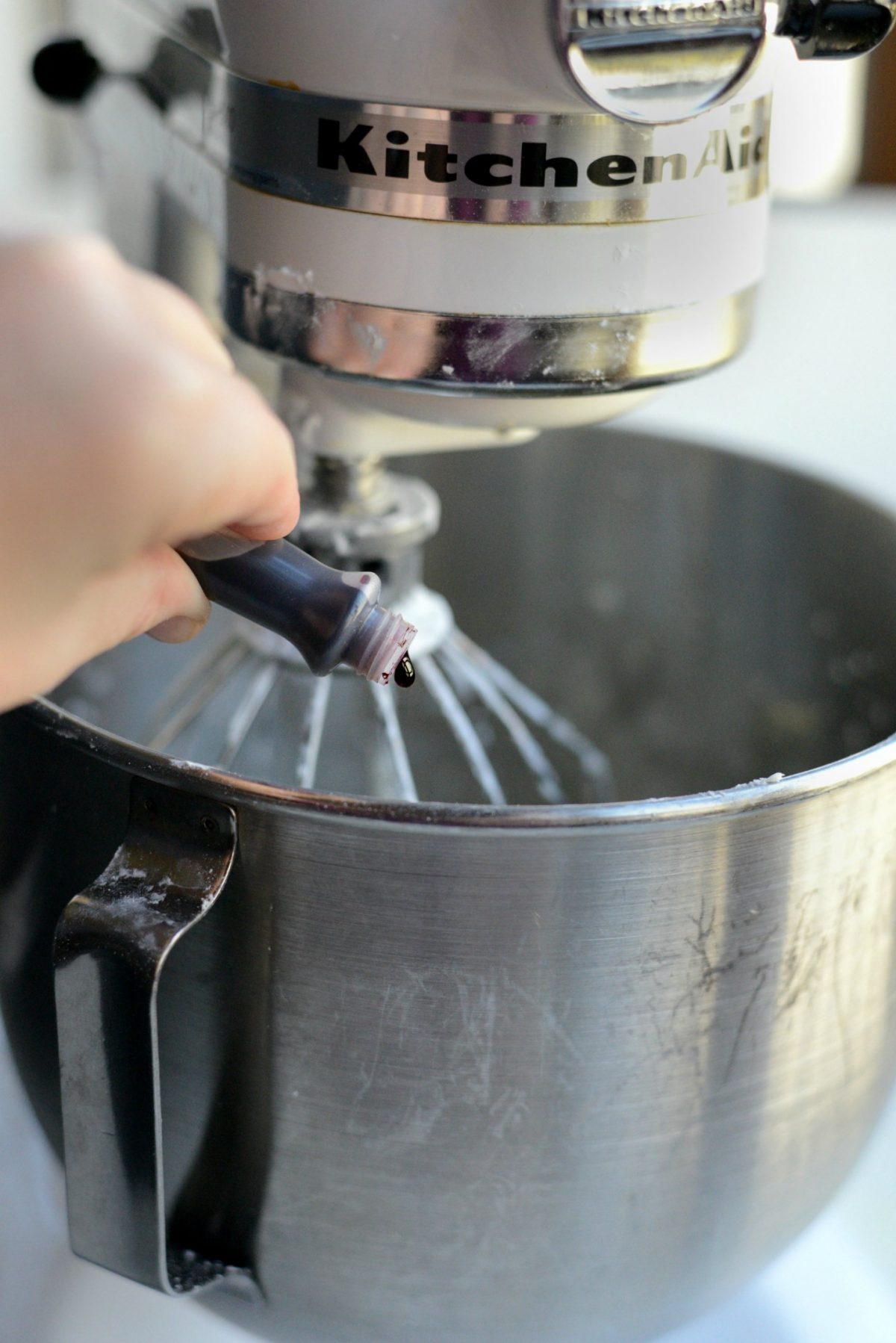 Lastly, add in the food coloring (if using).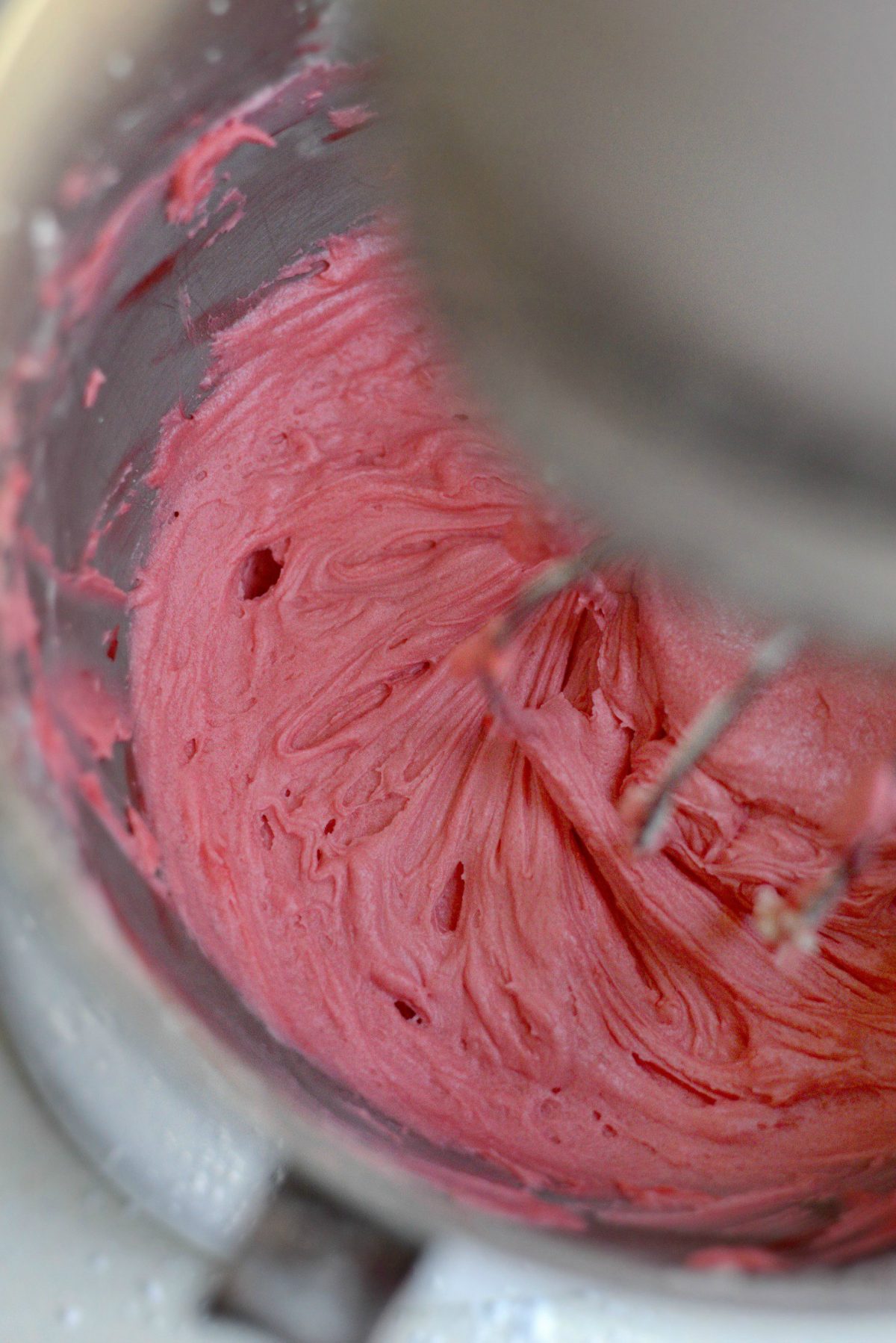 Pretty in pink!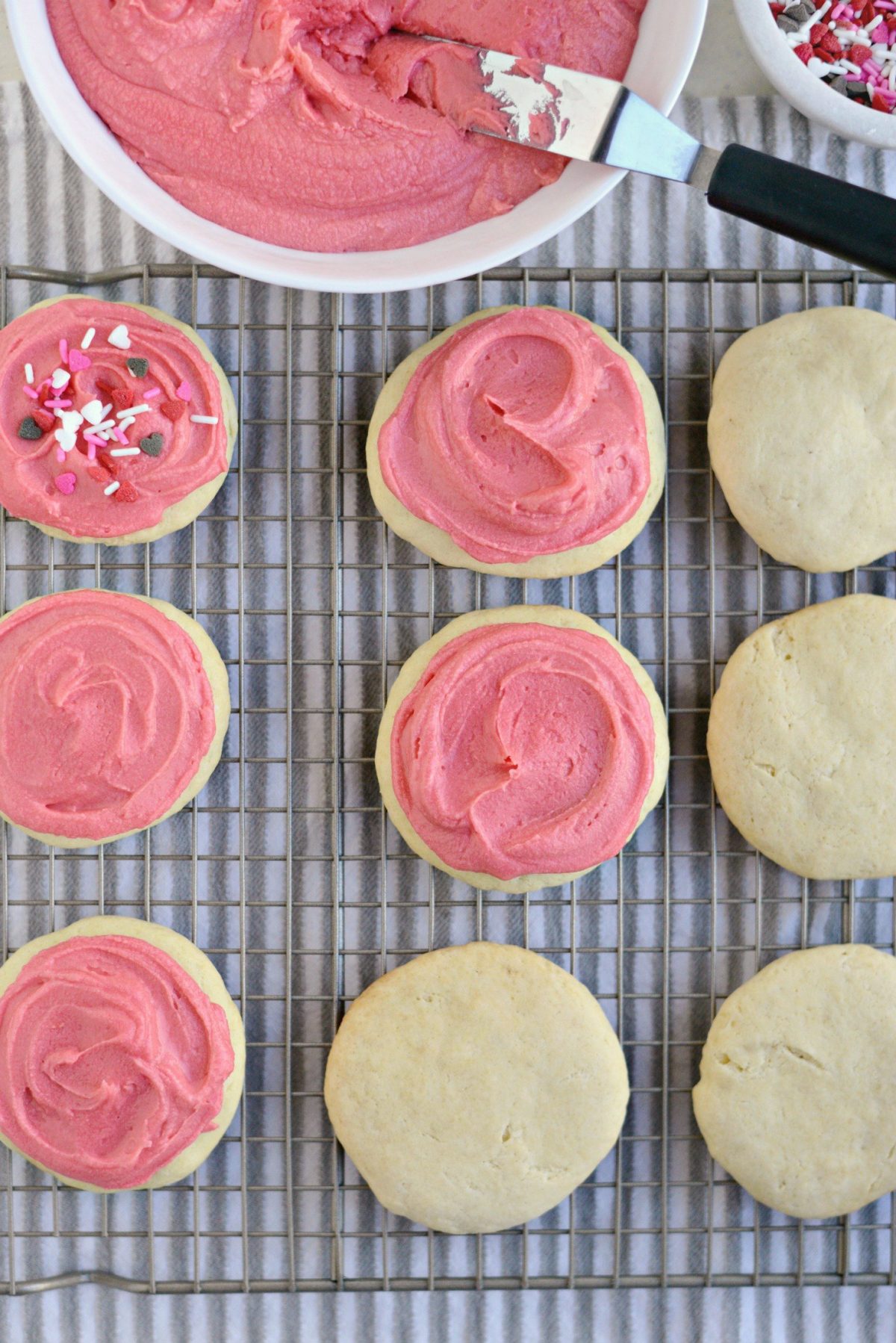 Swirl on the frosting and sprinkle with… sprinkles! Who needs store bought when you can make Lofthouse style sugar cookies at home?
For more frosting options, try vanilla buttercream frosting, white chocolate cream cheese frosting or white chocolate cream cheese frosting!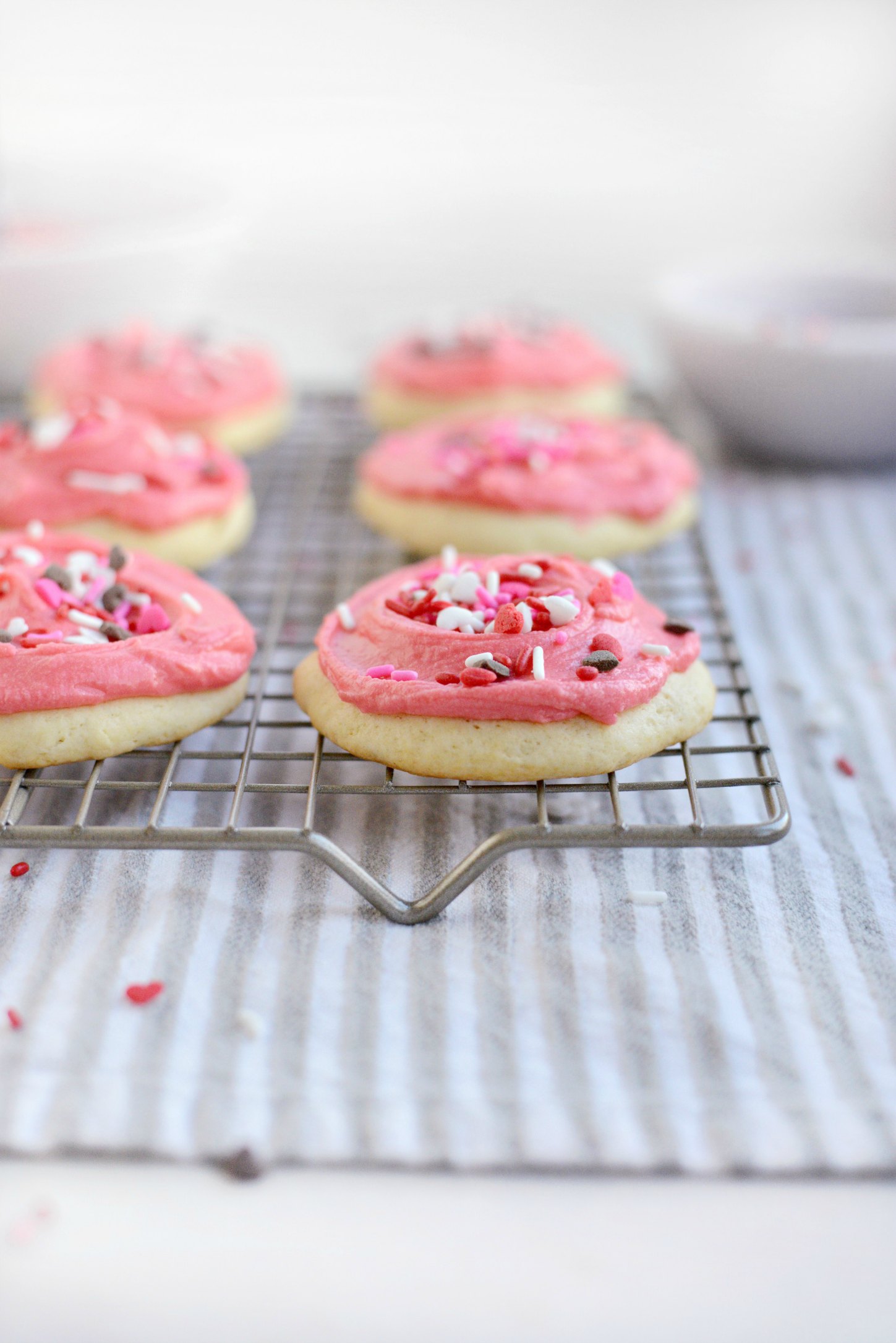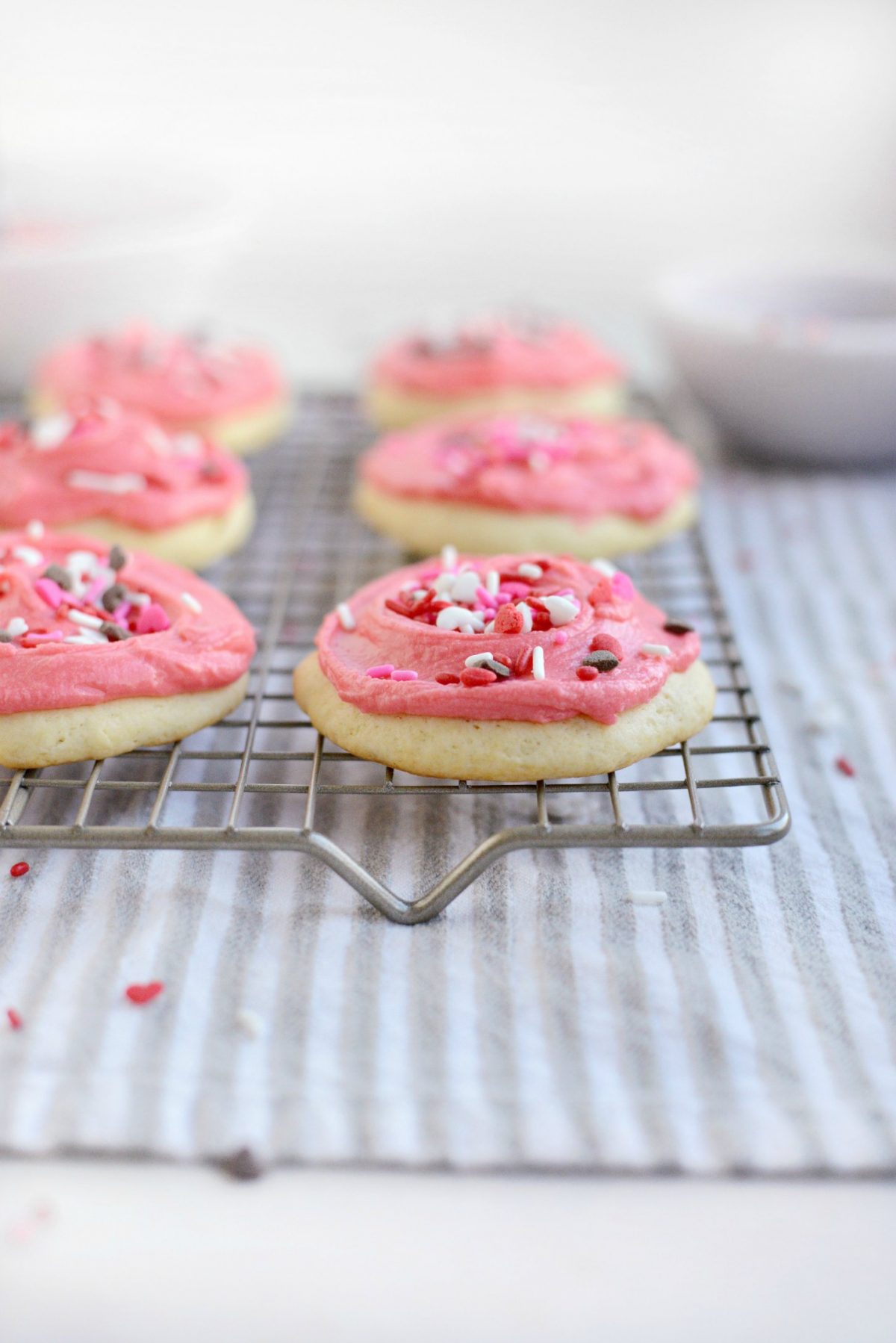 Enjoy! And if you give this Lofthouse Style Sugar Cookies recipe a try, let me know! Snap a photo and tag me on twitter or instagram!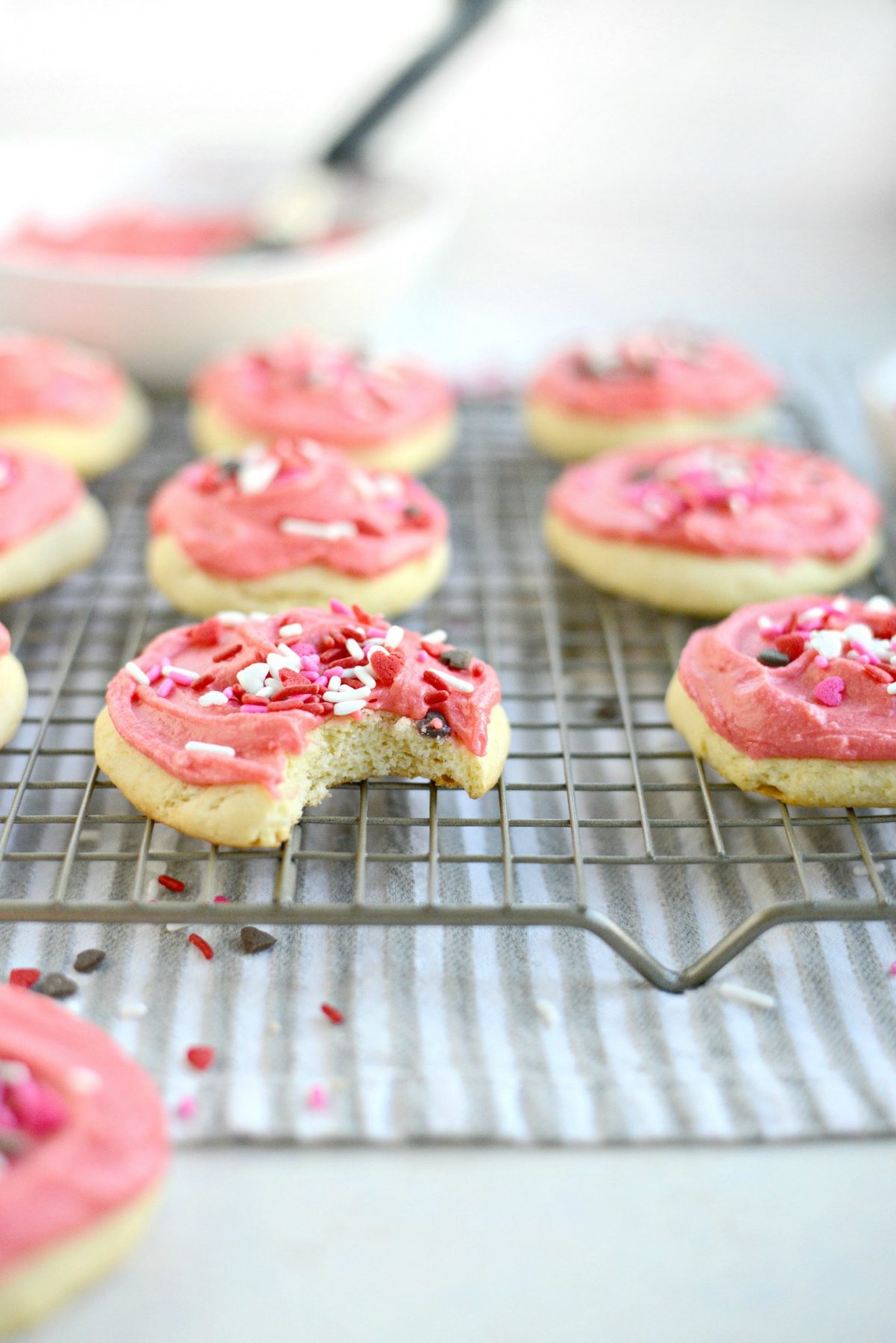 Lofthouse Style Sugar Cookie recipe adapted (barely) from The Recipe Critic. The buttercream frosting is mine and linked in the post.
This post may contain affiliate links.
Buy the Cookbook: Simply Scratch : 120 Wholesome Homemade Recipes Made Easy Now available on Amazon »
THANK YOU in advance for your support!