Today I have a simple step-by-step post on how to roast chickpeas! All you need is just a few ingredients and a hot oven in order to get crispy and crunchy roasted chickpeas! Eat them as snacks or on top of soups or salads as croutons. Have fun and toss them in a different spices for a fun twist.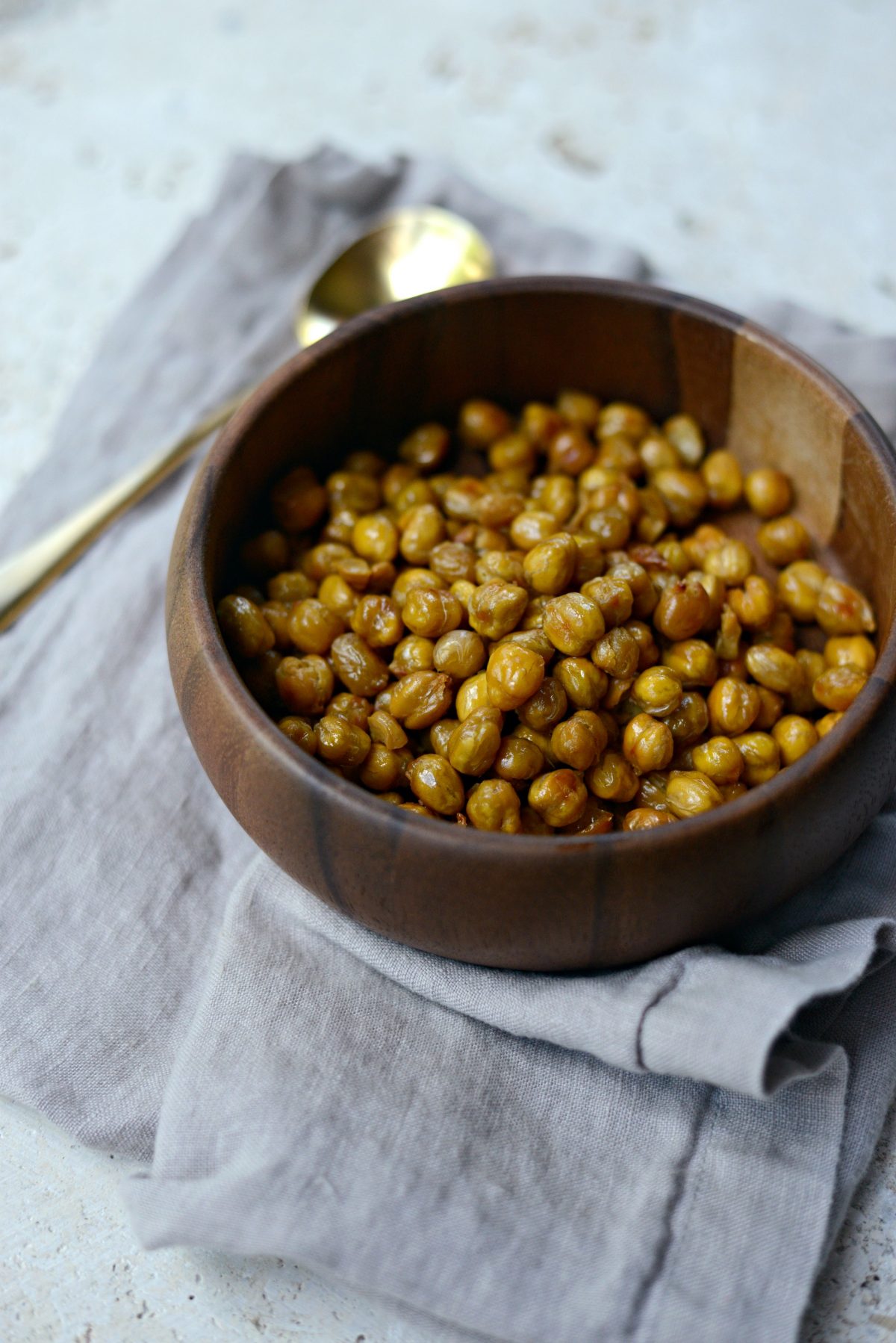 I can't quit roasted chickpeas. The oven really works it's magic, turning soft garbanzo beans into crispy crunchy goodness.
Last week I was making a recipe and I wanted to add some crunch without using any form of bread. My favorite way to do this is by roasting chickpeas. So I decided to take some snaps and throw together a post showing you just how to roast chickpeas.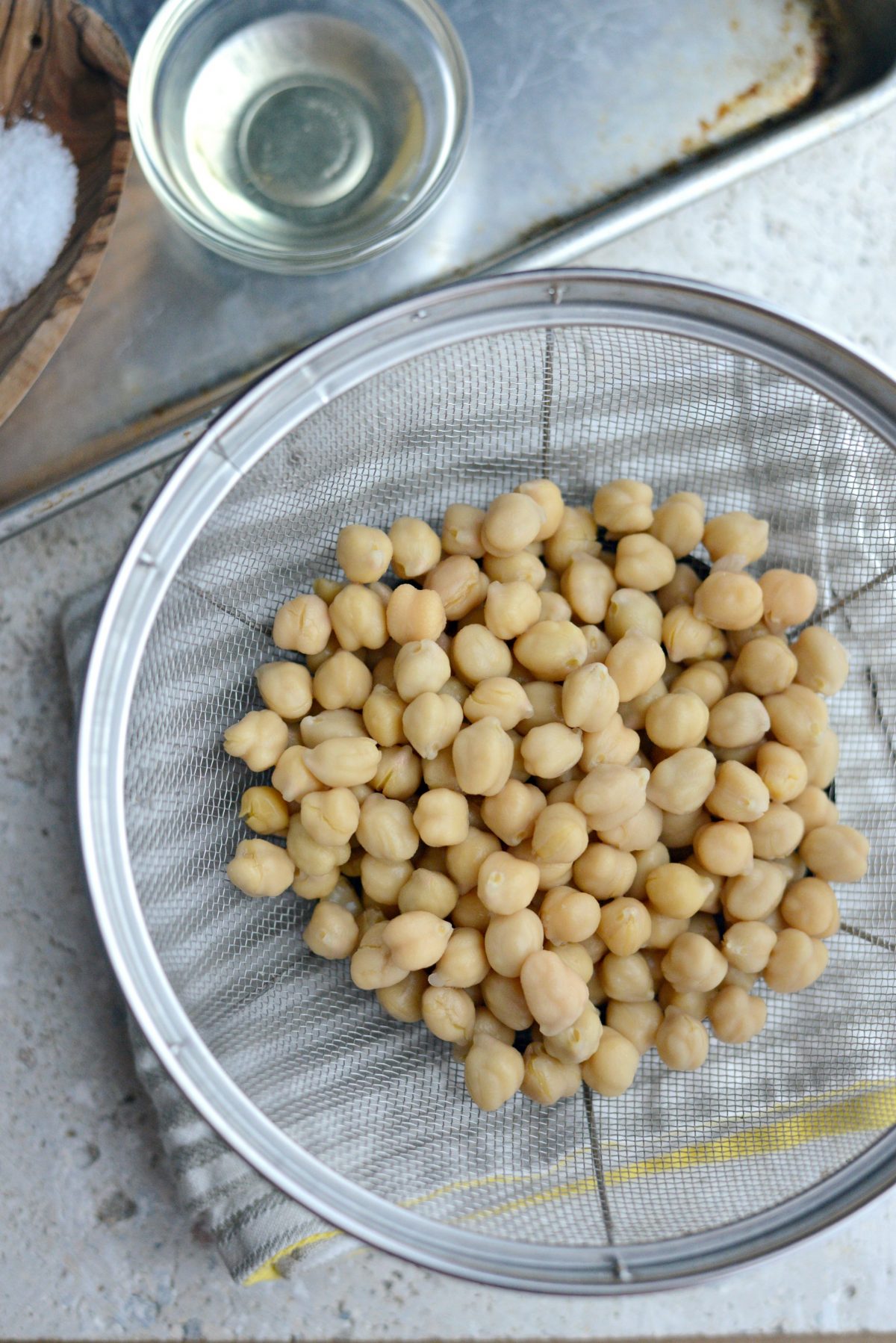 Start by draining and rinsing 1 (15 ounce) can of garbanzo beans (aka chickpeas) and pat dry with a kitchen towel.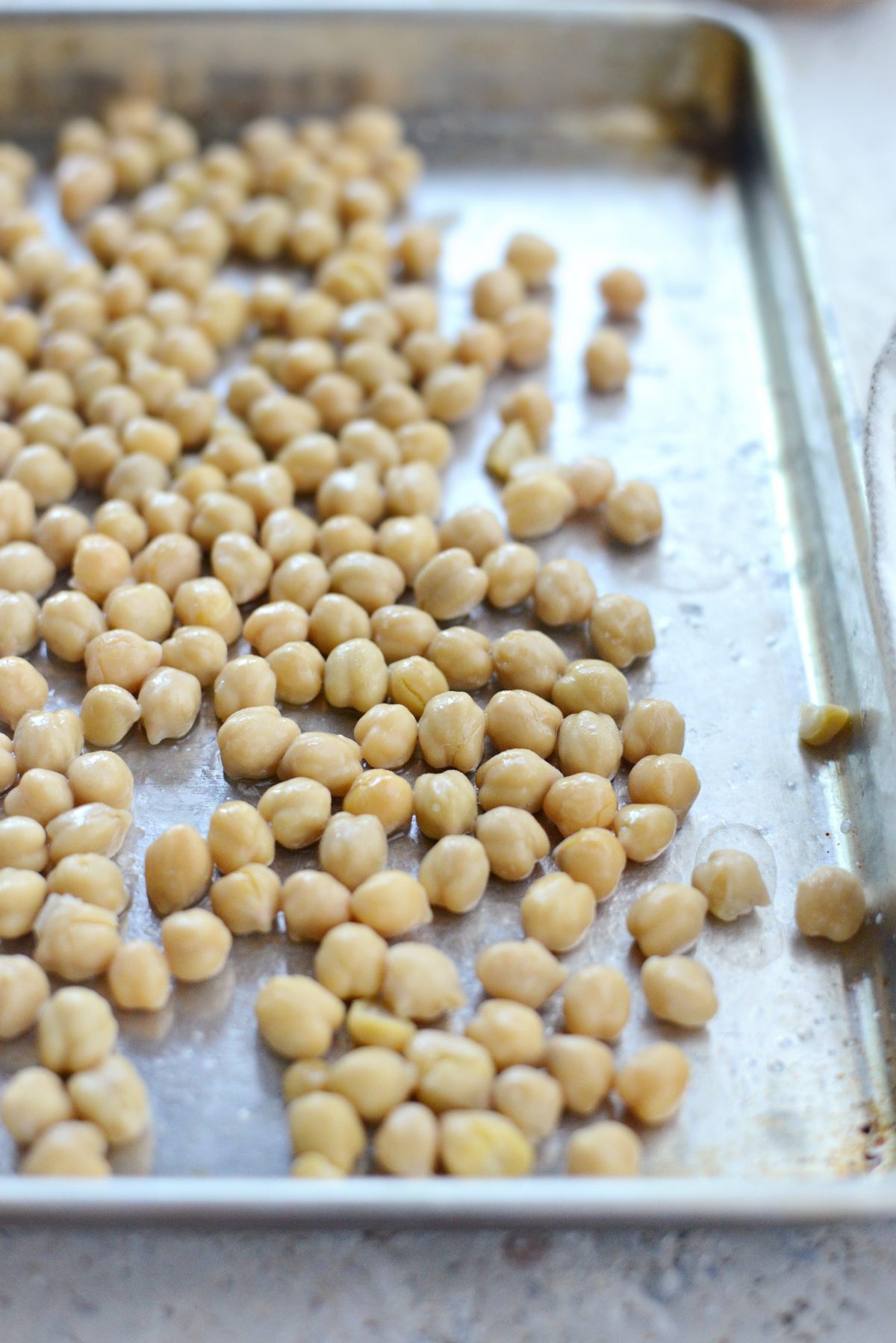 Toss with 1 tablespoon of light olive oil, a 1/2 teaspoon of kosher salt and roast in your preheated 400° oven for 40 minutes.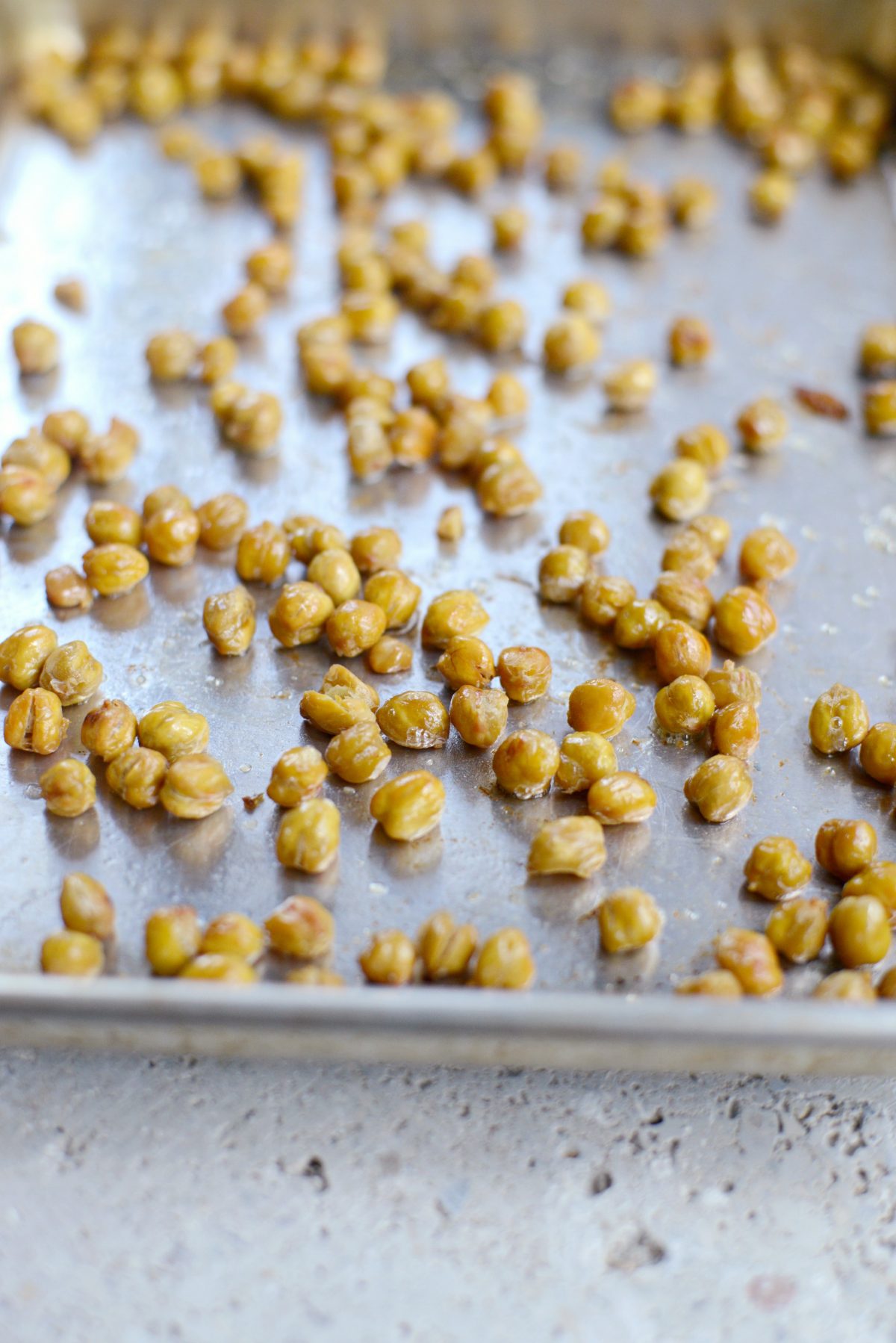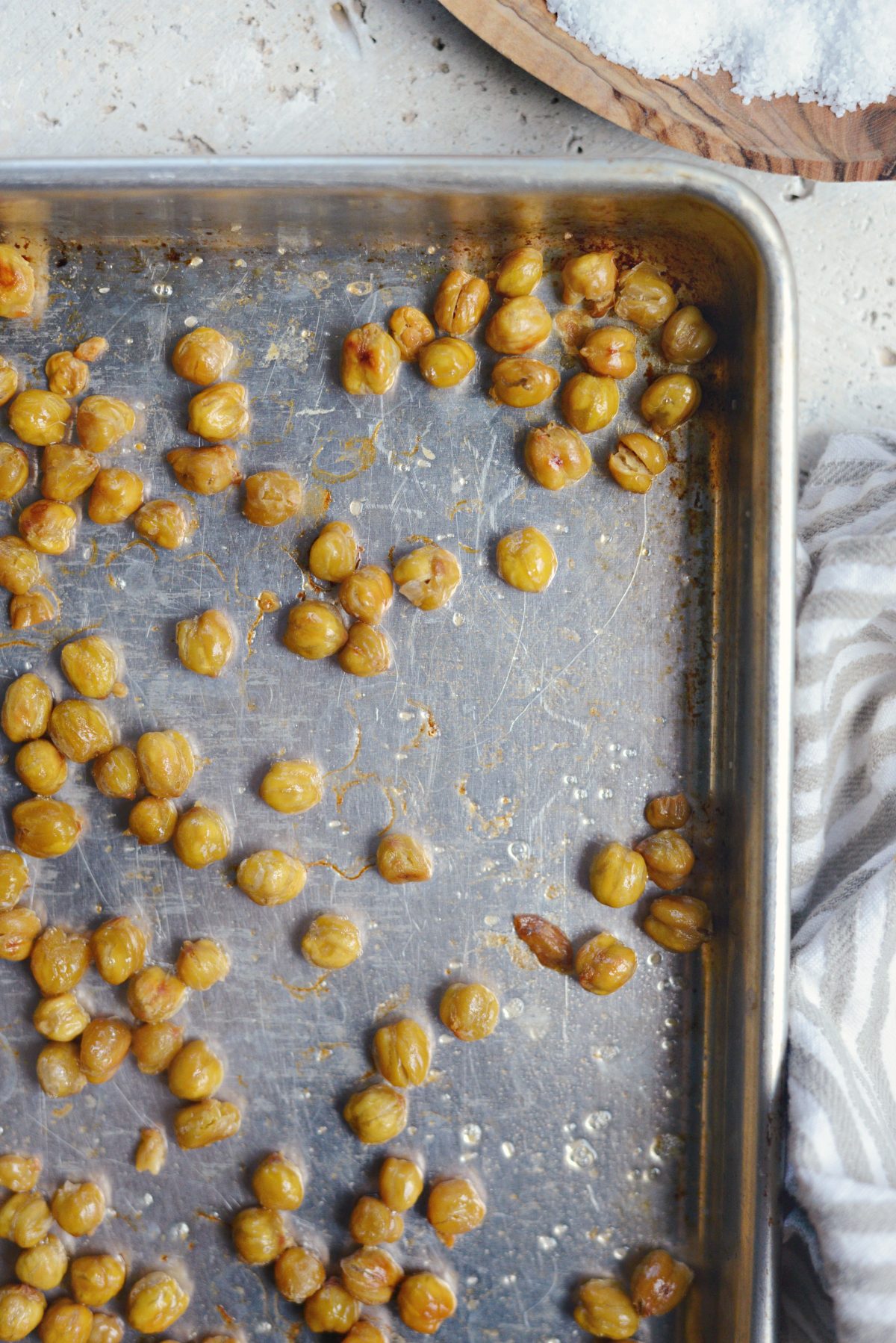 Just rotate halfway through roasting. And in no time you'll have deliciously crunchy roasted chickpeas.
Toss in cinnamon sugar (you just might not want to add the salt when roasting) or just about any homemade spice blends you can think of.
The sky is the limit with the flavors that you can make roasted chickpeas. Sprinkle on soups, salads or eat as a healthy snack!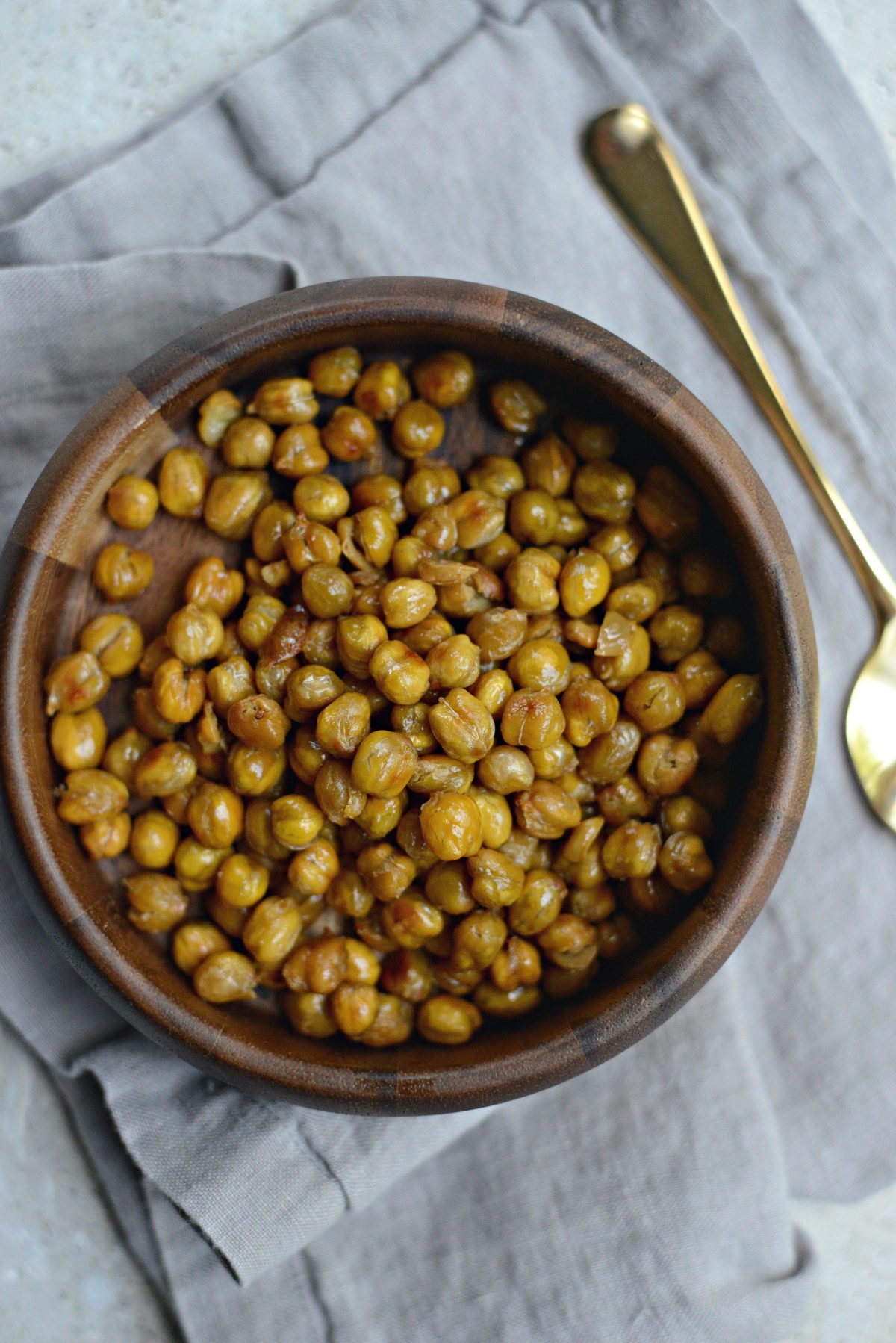 Enjoy! And if you give this recipe a try, let me know by snapping a photo and tagging me on twitter or instagram!
My cookbook Simply Scratch : 120 Wholesome Homemade Recipes Made Easy is now available! CLICK HERE for details and THANK YOU in advance!
[this post contains affiliate links.]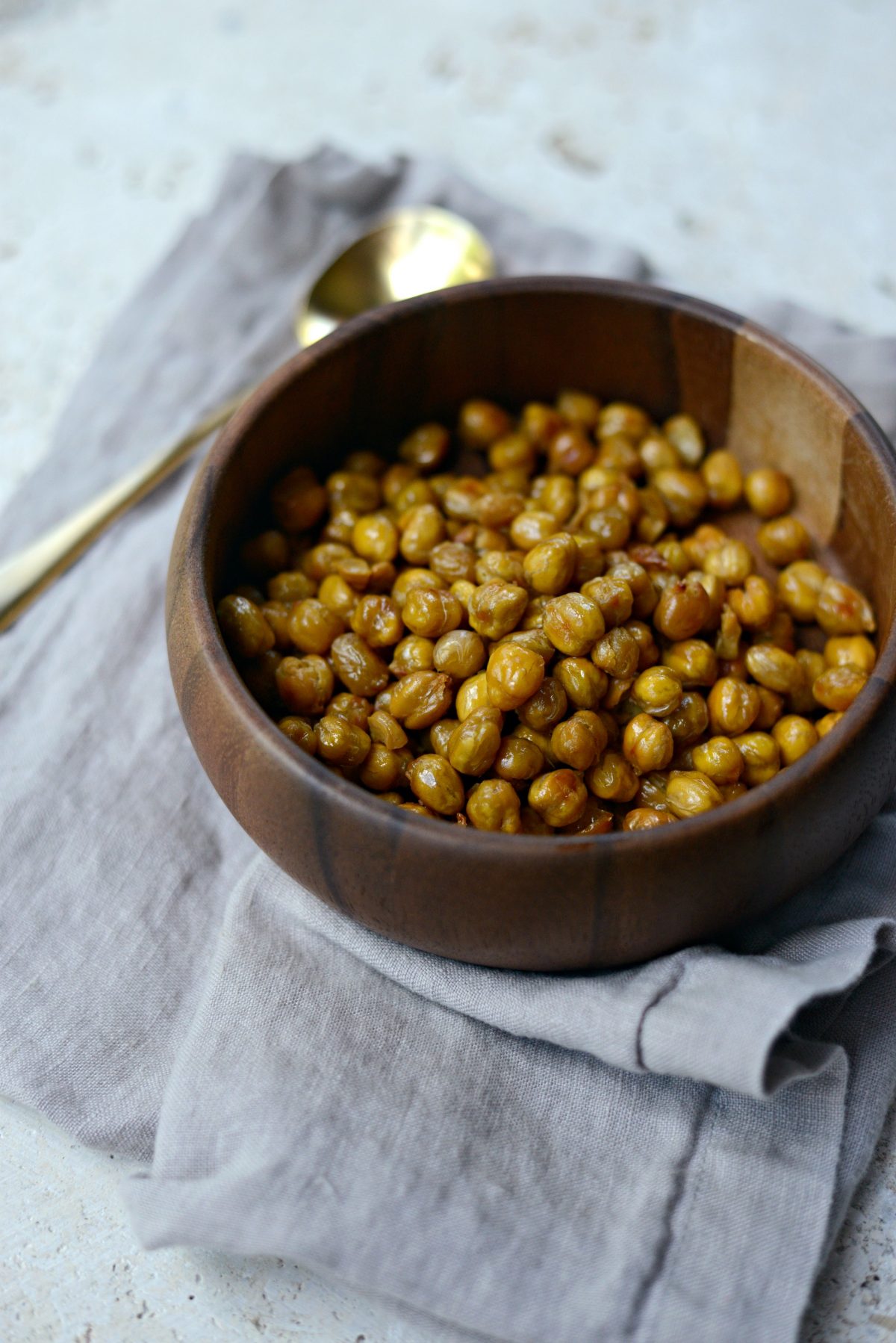 This post may contain affiliate links.
Buy the Cookbook: Simply Scratch : 120 Wholesome Homemade Recipes Made Easy Now available on Amazon »
THANK YOU in advance for your support!