Poaching chicken is a simple and healthy way to cook chicken. In this post, you'll learn how to poach chicken easily and with flavor. Whether it's boneless skinless chicken breasts, thighs or a combination of both, poaching is a gentle way to cook chicken for soups, salads, sandwiches and any recipe calling for rotisserie chicken.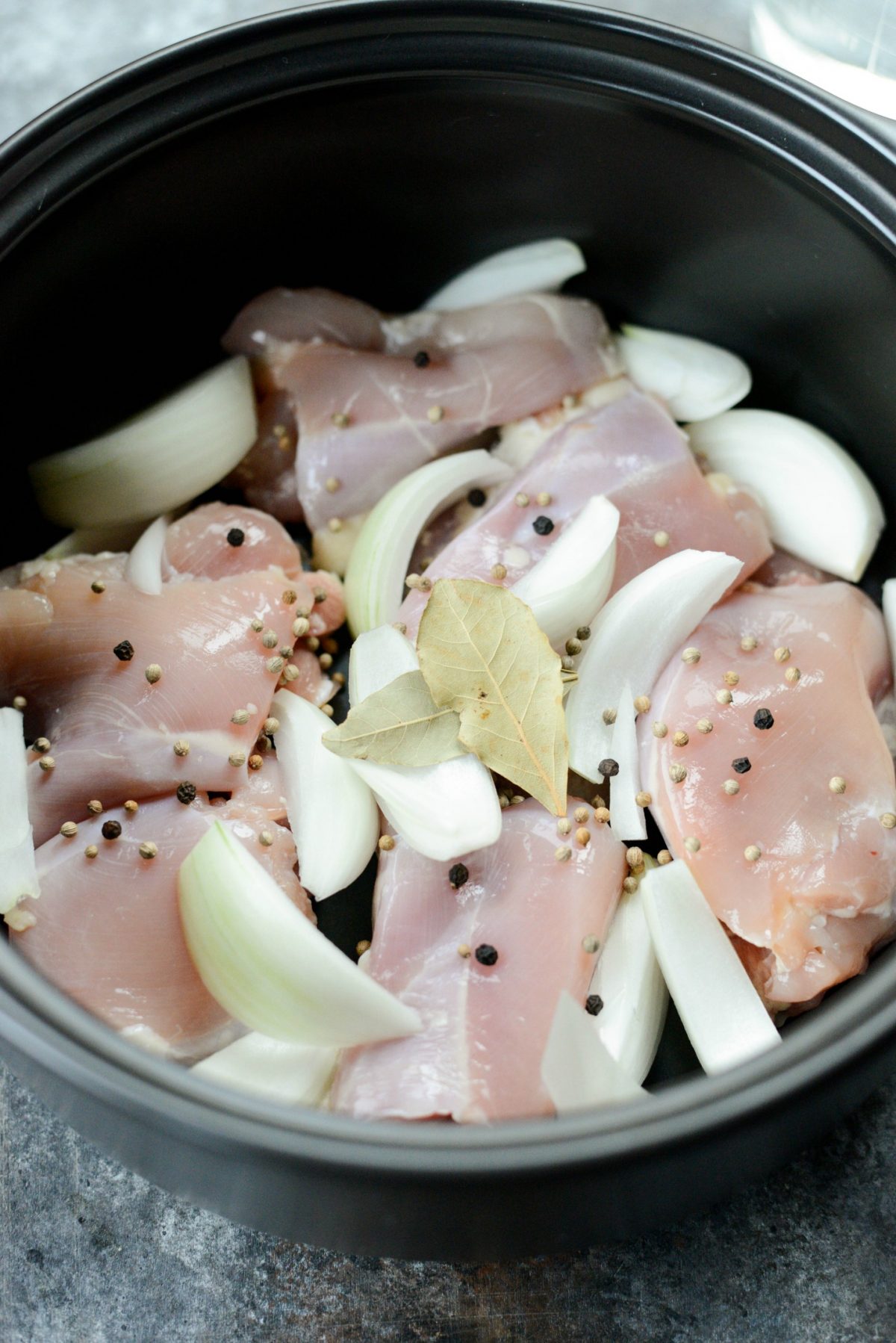 Even I take short cuts sometimes. Rotisserie chicken is probably my number one favorite way to save time. However I never seem to be in the store when they have them out. I normally go grocery shopping around 7:30 in the morning, when the grocery store is a ghost town and I can get in and get out in record time. Rotisseries usually don't hit the warming case shelves until after 10am. So while I love using rotisserie as a short cut, especially because Kroger sells organic rotisseries, I rarely benefit from them.
My next option, if I don't have the time to roast a whole chicken, is to poach chicken breasts or thighs — depending on the recipe. And this is the exact predicament I was in last week. I needed cooked shredded chicken, I had zero time and there wasn't any rotisseries left at the store. I was in a hurry to get home to make dinner so I picked up a package of chicken thighs and decided I would poach the chicken at home.
Start by filling a large 3 to 4 quart pot (smaller if only poaching a couple breasts) place the chicken in an even layer on the bottom of the pot and add in 12 black peppercorns, a couple of bay leaves and a sliced onion. I was making a Mexican inspired dish so I threw in a teaspoon of whole coriander as well.
Play with the flavors!
Next, pour in 4 to 8 cups of water, again this depends on how much chicken you are poaching.
You can poach chicken in only water or use other cooking liquids like broth, wine or coconut milk. Also, different whole spices, herbs and vegetables can be used too! Play around with it. This is more of a technique than an actual "recipe" so you really can't mess this up.
Cover the pot with the lid, and bring to a rolling boil over high heat.
Once boiling, crack the lid and reduce the temperature to low and cook for 10 minutes.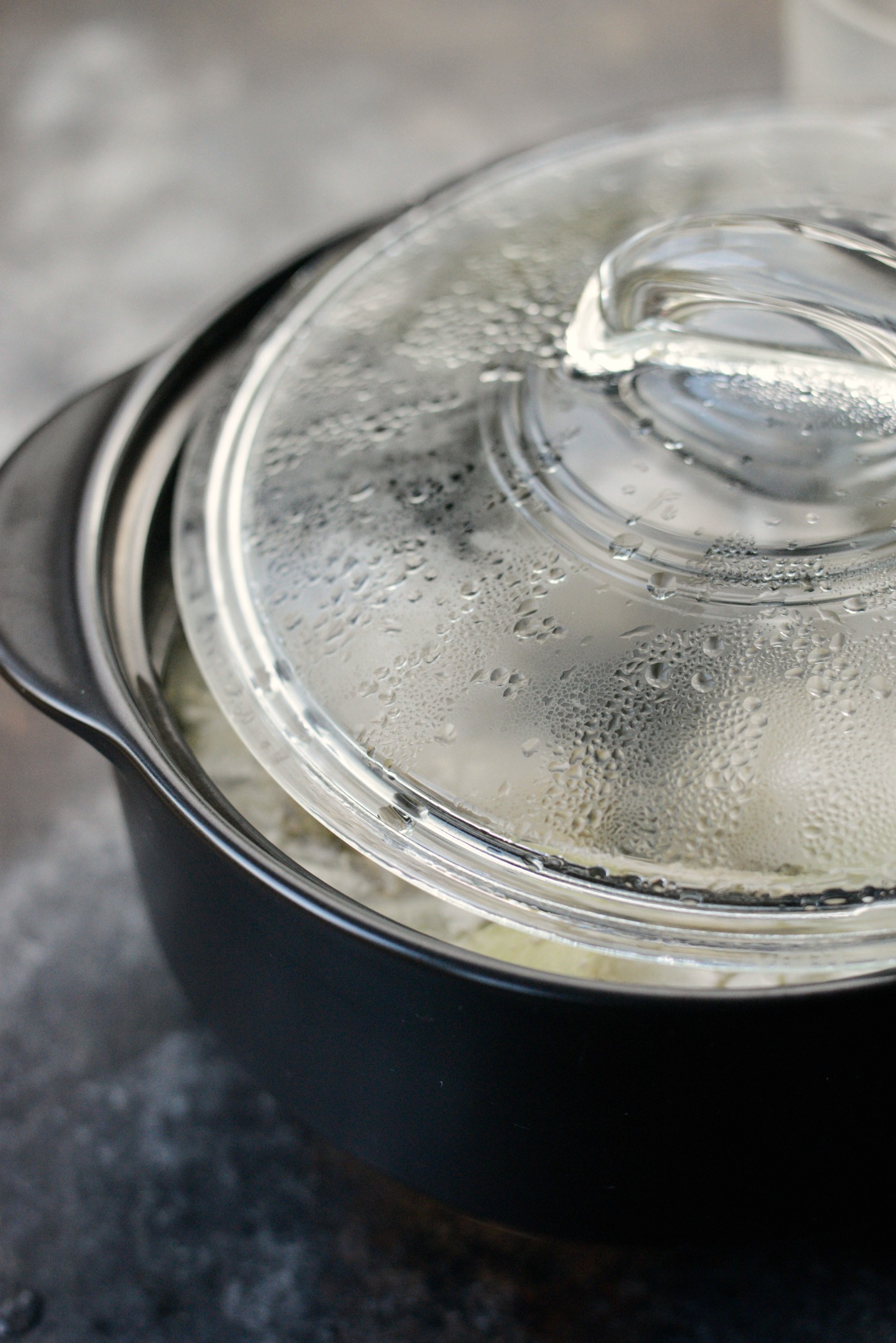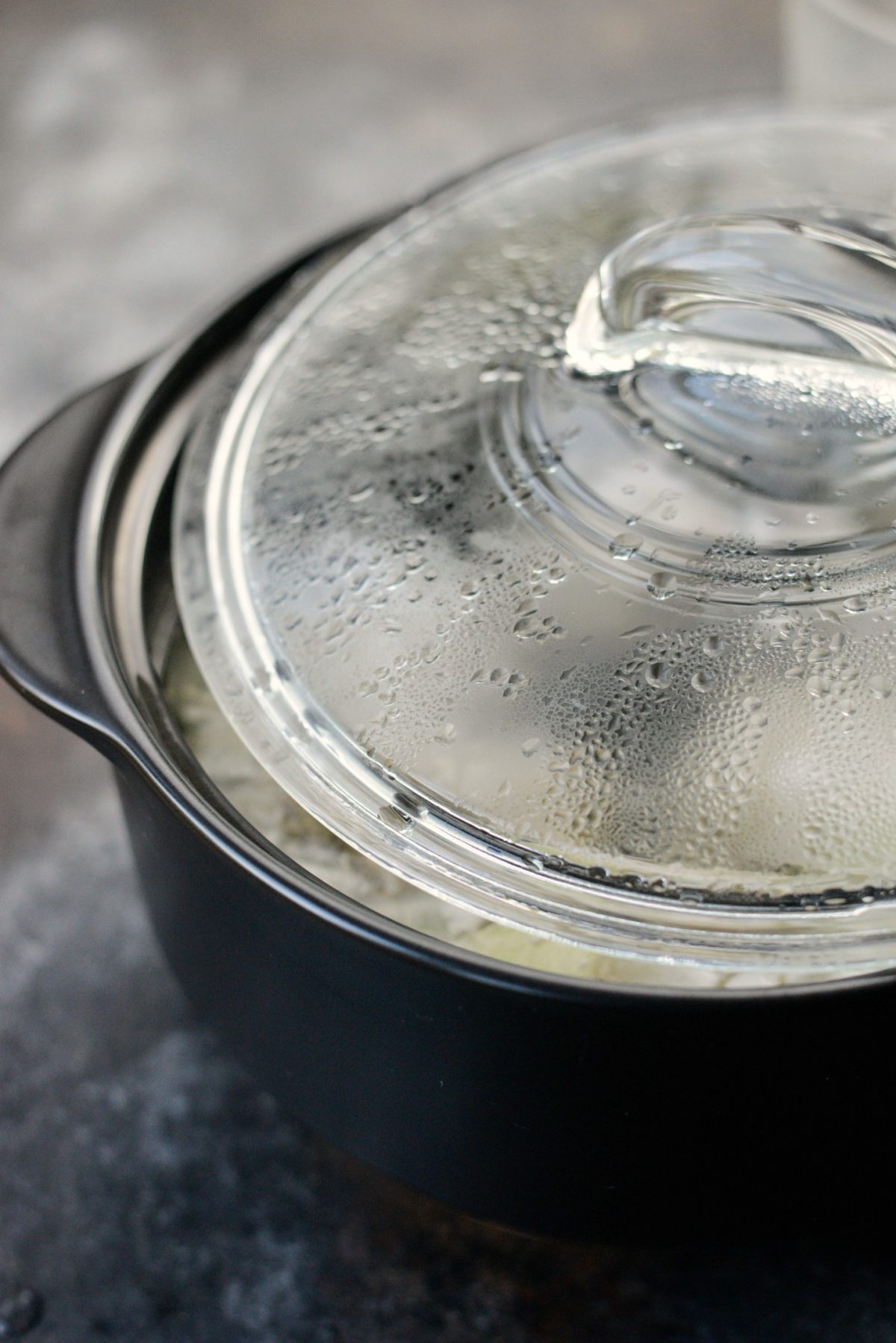 After the 10 minutes are up, cover completely and turn off the heat and let the chicken finish cooking in the hot liquids for 15 more minutes.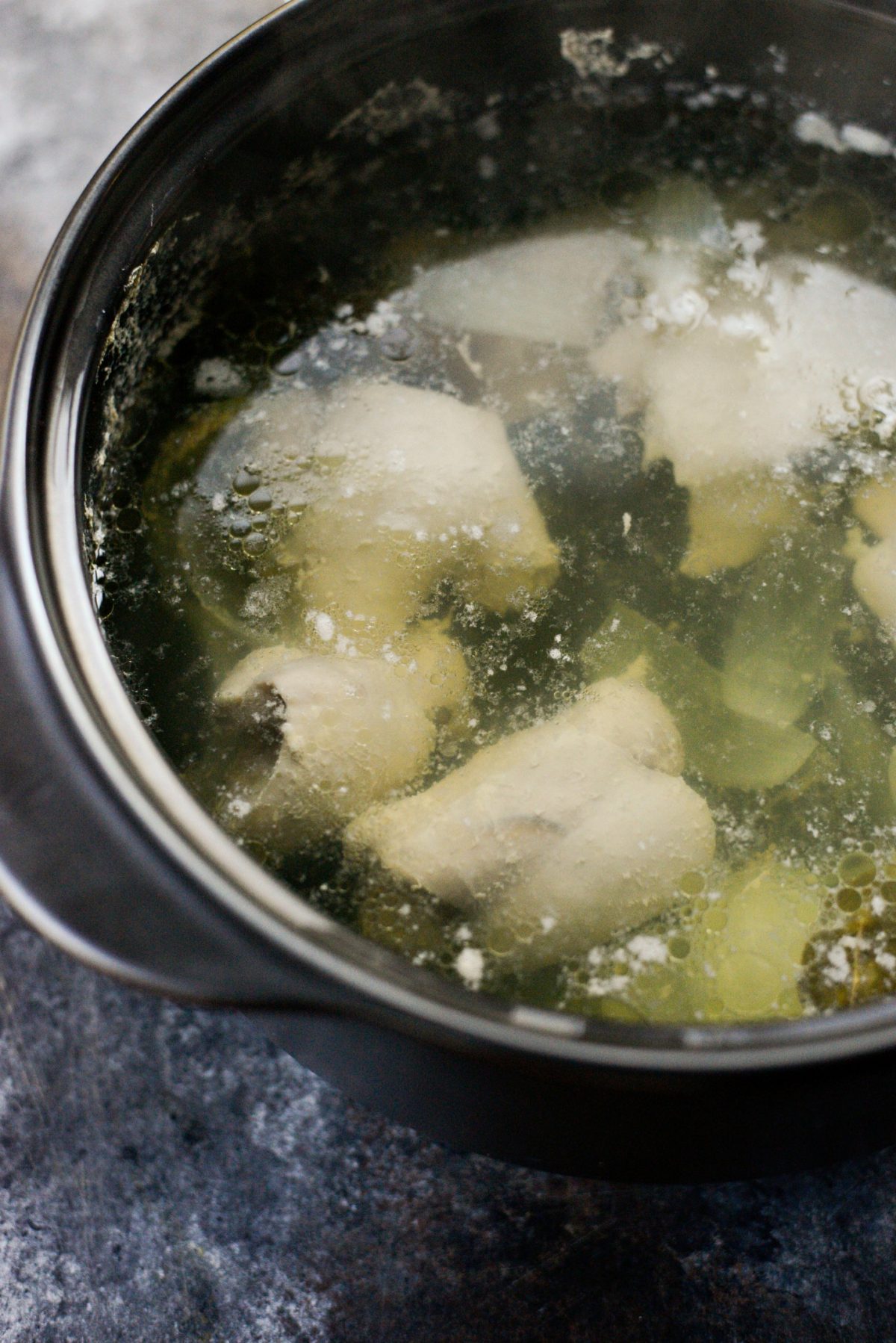 That's it! Remove the chicken and chop, slice or shred with a couple forks– whichever the recipe is calling for.
Now that you know how to poach chicken, you can use it in soups, salads, sandwiches and any recipe calling for rotisserie chicken.
Enjoy! And if you learn how to poach chicken, let me know! Snap a photo and tag me on twitter or instagram!
This post may contain affiliate links.
Buy the Cookbook: Simply Scratch : 120 Wholesome Homemade Recipes Made Easy Now available on Amazon »
THANK YOU in advance for your support!