We've been keeping it cool in the McNamara household with icy cold glasses of this Honey Lavender Lemonade!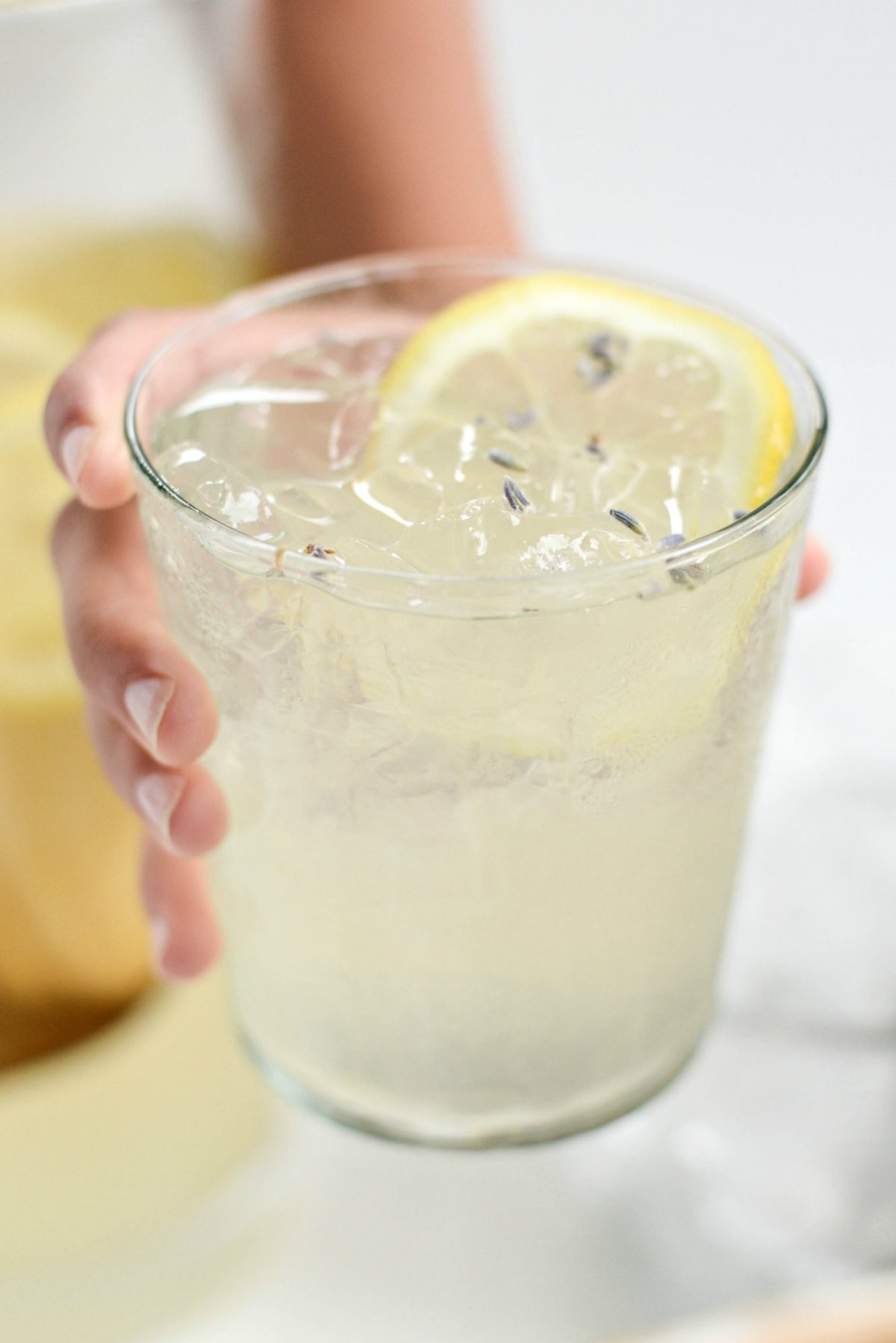 It's been hot and sticky, with temperatures in the mid to high 80's and while I absolutely love summer and these hot days (not so much the humidity) I do not like to keep my central air going. My windows should be open so I can hear the birds outside, the wind rustling the leaves on the trees, and since we live on a canal to a lake, we get ducks and geese that come into our yard and, yes, I like to hear them too. I sort of feel like I'm missing out on all of that when the windows are locked up tight and the hum of the air conditioner going.
So today heat and humidity be darned, I switched of the air and opened all the windows and enjoyed summer. It was glorious. Until it got uncomfortable. Luckily I had a pitcher of honey lavender lemonade to take the edge off.
Haileigh had two glasses and her words were this: "It's sweet, but not too sweet and tastes fresh and real." She's right! It's homemade lemonade with a touch of honey and light floral notes from lavender, basically this is summer in a glass.
To Make This Honey Lavender Lemonade You Will Need:
lemon
lavender
granulated sugar
honey
water
Inspired by this vanilla version, I kept it just as simple. No artificial flavors or sweeteners, just good old fashioned lemonade with a twist.
In a saucepan add 3/4 cup of sugar, 8 strips of lemon peel and a tablespoon of dried culinary lavender.
Pour in a cup of water…
…stir and heat on medium until the sugar dissolves. Turn off the heat and allow the lemon and lavender to steep into the simple syrup for about 20 minutes. Steep for longer for a stronger, more potent flavor.
Strain the lavender simple syrup into mesh strainer that is set into a bowl.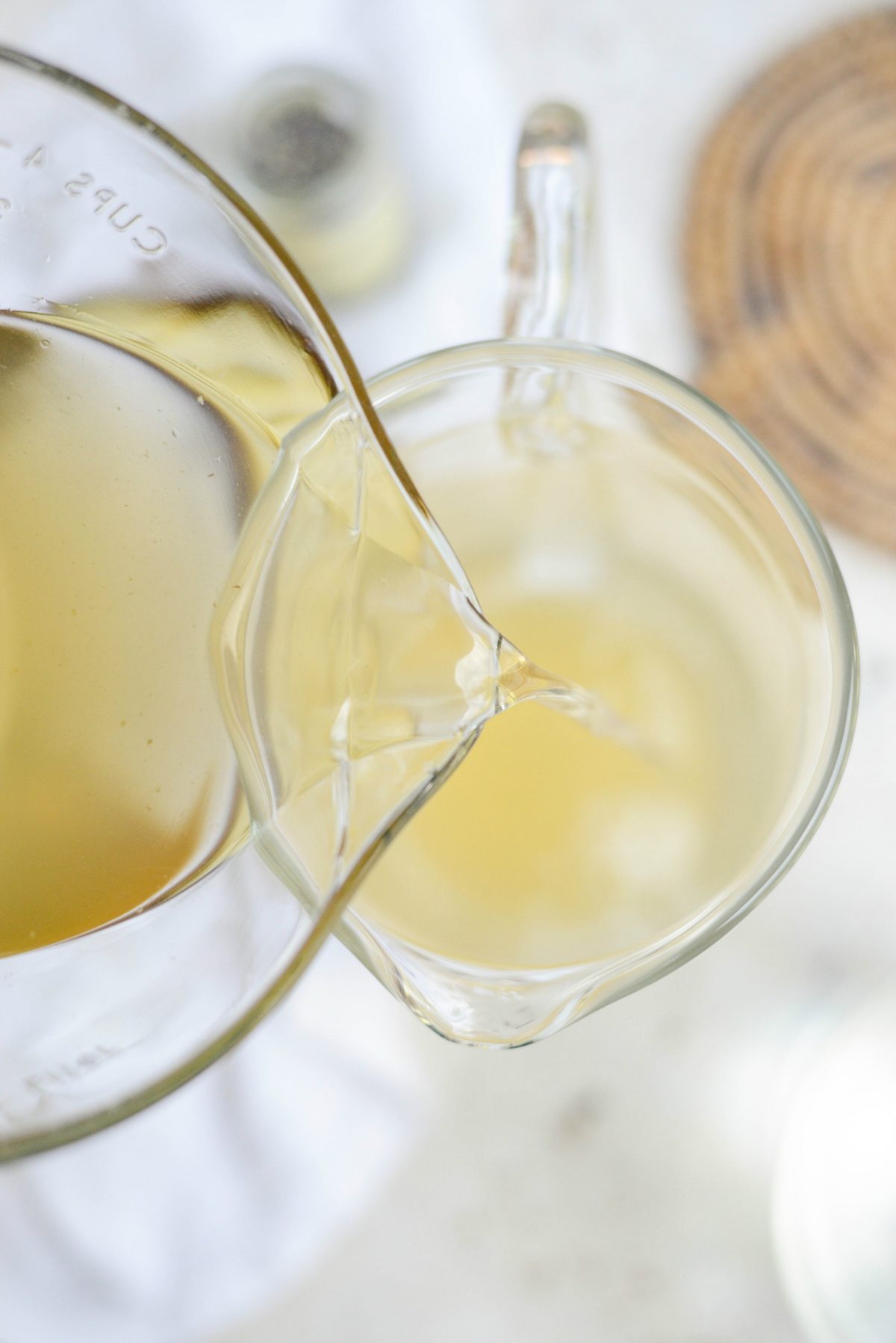 Whisk in the 1/4 cup of honey and chill completely before making the lemonade.
When you're ready, grab the lavender simple syrup, 1 cup freshly squeezed lemon juice (strained of seeds and pulp), water and sliced fresh lemon.
In a large pitcher, add the lemon juice, syrup and about 6 to 8 cups of cold water.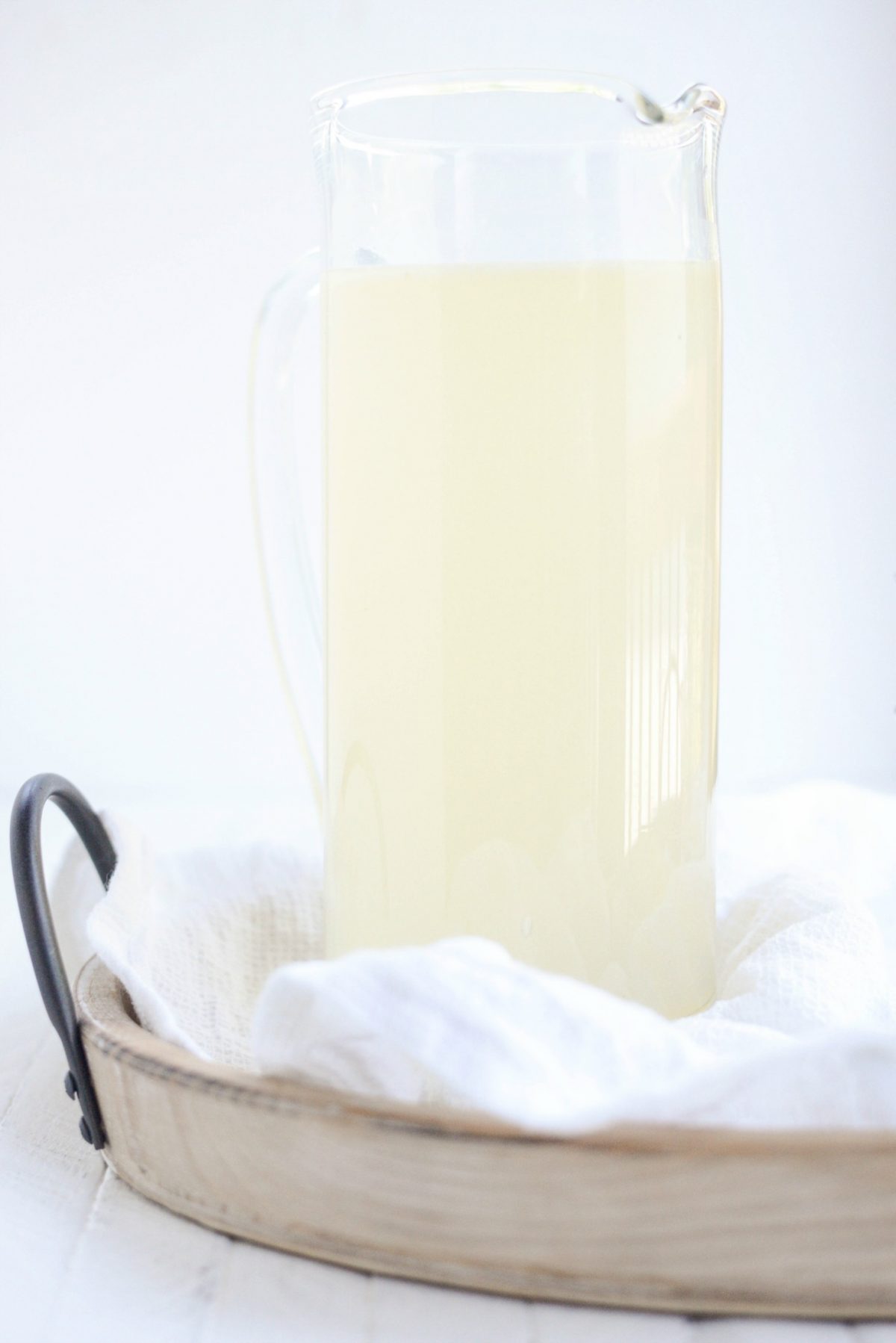 Poof! Honey lavender lemonade!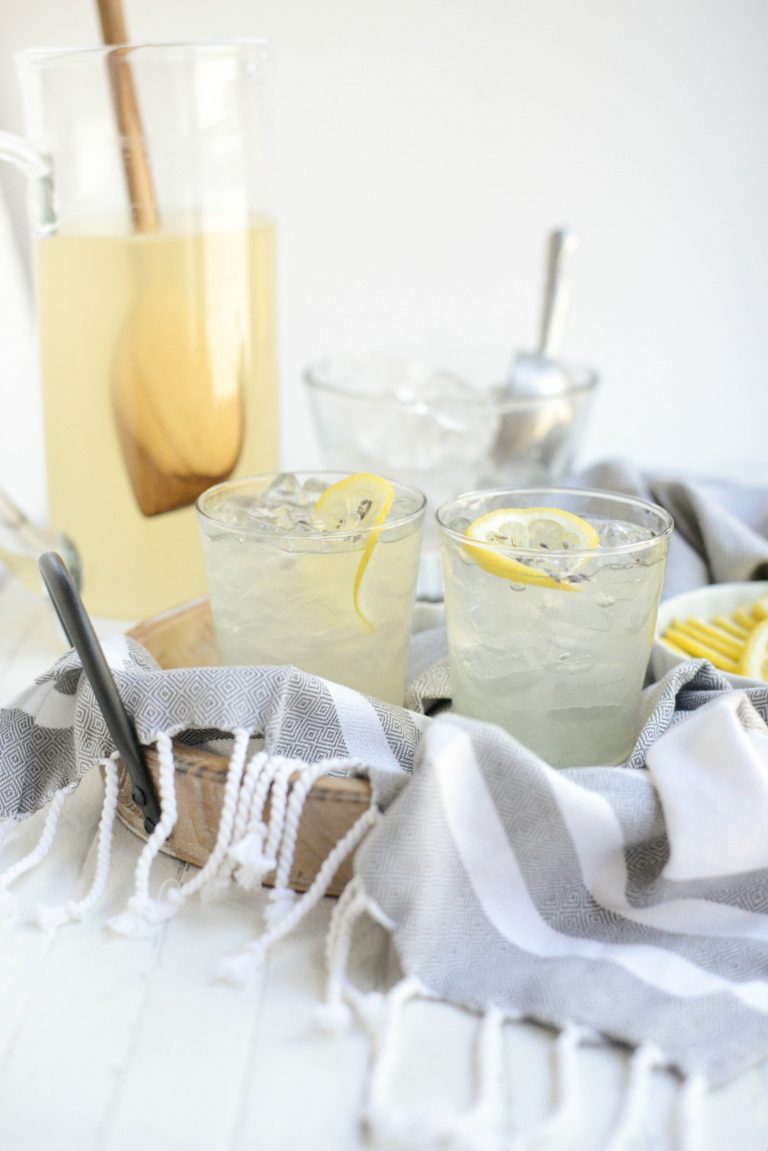 Serve over ice with fresh slices of lemon and sip, enjoy and repeat.
Fresh.
Natural.
Refreshing.
Lemon and lavender are a match made in heaven, honey just sweetens the deal.

Enjoy! And if you give this Honey Lavender Lemonade recipe a try, let me know! Snap a photo and tag me on twitter or instagram!
Yield: 8 cups
Honey Lavender Lemonade
Honey Lavender Lemonade is sweet, but not too sweet, lemonade with a touch of honey and light floral notes from lavender.
Ingredients
3/4 cup super fine sugar
1 heaping tablespoon culinary dried lavender
6 to 8 lemon peels, from 1 large lemon
1/4 cup honey
1 cup water
1 cup lemon juice, freshly squeezed and strained of pulp and seeds
6 to 8 cups water
fresh lemon slices for serving
Instructions
In a saucepan, add sugar, lavender, lemon peels and 1 cup water, stir and heat on medium until the sugar has dissolved.

Once the sugar has dissolved completely, turn off the heat and let it steep for 15 to 20 minutes (or longer for a more potent simple syrup).

Strain through a mesh strainer into a bowl, whisk in honey and let cool completely before using.

In a large pitcher, add the lemon juice, simple syrup and water. Stir and pour over ice, garnishing with fresh lemon slices.
Serving: 1cup, Calories: 114kcal, Carbohydrates: 30g, Protein: 1g, Fat: 1g, Saturated Fat: 1g, Polyunsaturated Fat: 1g, Monounsaturated Fat: 1g, Sodium: 12mg, Potassium: 44mg, Fiber: 1g, Sugar: 28g, Vitamin A: 4IU, Vitamin C: 18mg, Calcium: 15mg, Iron: 1mg
This post may contain affiliate links.
Buy the Cookbook: Simply Scratch : 120 Wholesome Homemade Recipes Made Easy Now available on Amazon »
THANK YOU in advance for your support!