You can now add Homemade Blackened Seasoning to your collection of homemade spice blends! Simply sprinkle over chicken, fish or veggies. Roast, grill or cook in a hot cast iron skillet (with butter) to form a delicious exterior spice crust.
Today I've got a new spice blend for you to make at home! Are you excited? I'm excited. Because, as I've said before, why buy pre-made spice blends when you can easily make them yourself. Saving you money because you most likely have most (if not all) these spices in your kitchen already.
What is Blackened Seasoning?
Blackened Seasoning is a mixture of garlic powder, paprika, smoked paprika, dried thyme, oregano, garlic powder, salt, pepper and cayenne. Think of it as a milder cajun seasoning. And it's delicious sprinkled on fish, chicken or vegetables! Really anything. You can grill, roast or mix it into dips, however I believe the more traditional method is searing the food in a hot skillet with butter. YUM.
Tomorrow I'll be sharing a recipe using for this homemade blackened seasoning, so stay tuned!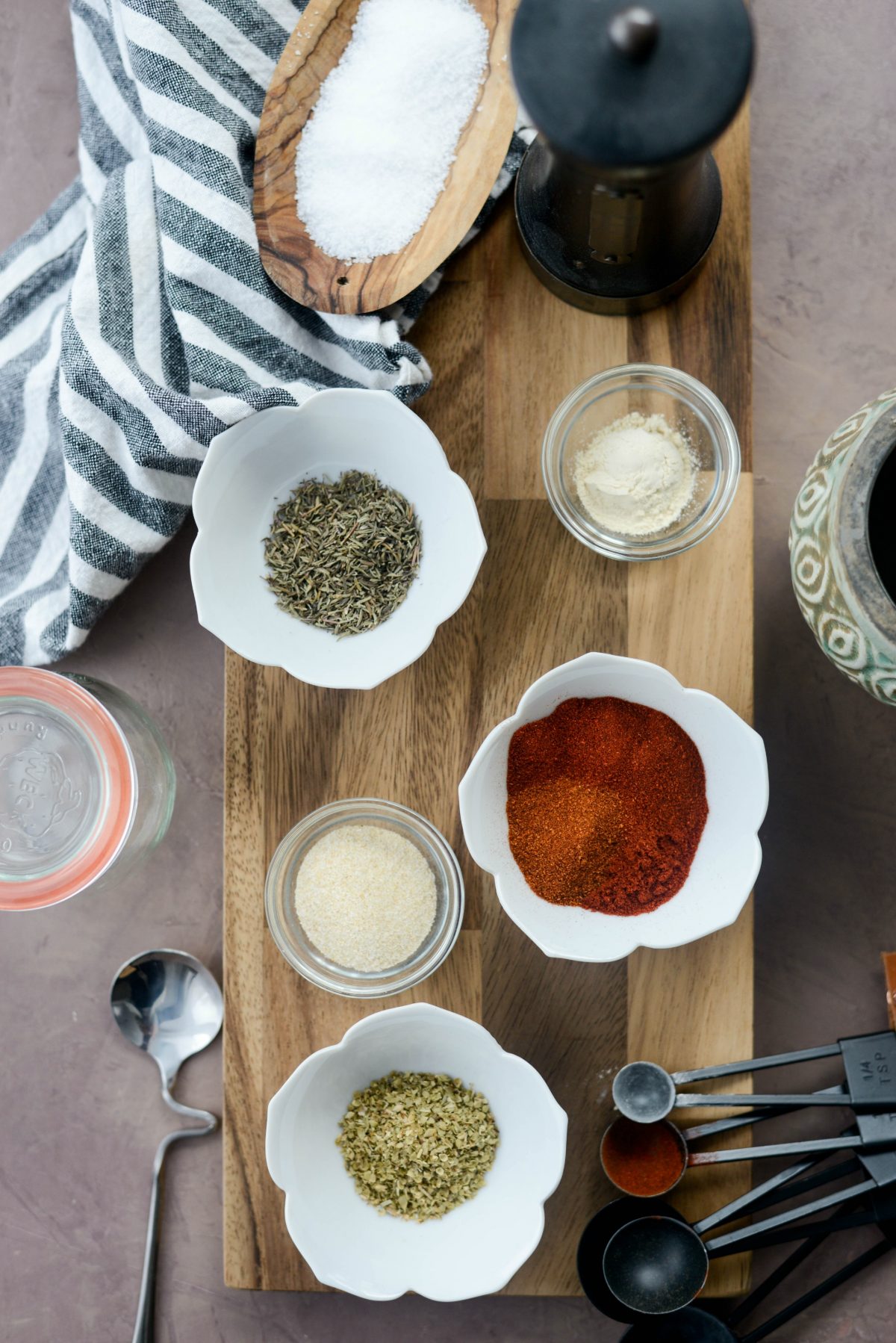 To Make Homemade Blackened Seasoning You Will Need:
onion powder
sweet (regular) paprika
smoked paprika
dried thyme
oregano
garlic powder
kosher salt
black pepper
cayenne pepper
First, measure and add 1 tablespoon onion powder, 1-1/2 teaspoons both sweet (regular) paprika and smoked paprika, 1-1/2 teaspoons both dried thyme and oregano, 1 teaspoon each garlic powder, kosher salt and black pepper, and finally 1/2 teaspoon cayenne pepper into a clean jar.
Use a spoon or a small whisk to combine thoroughly.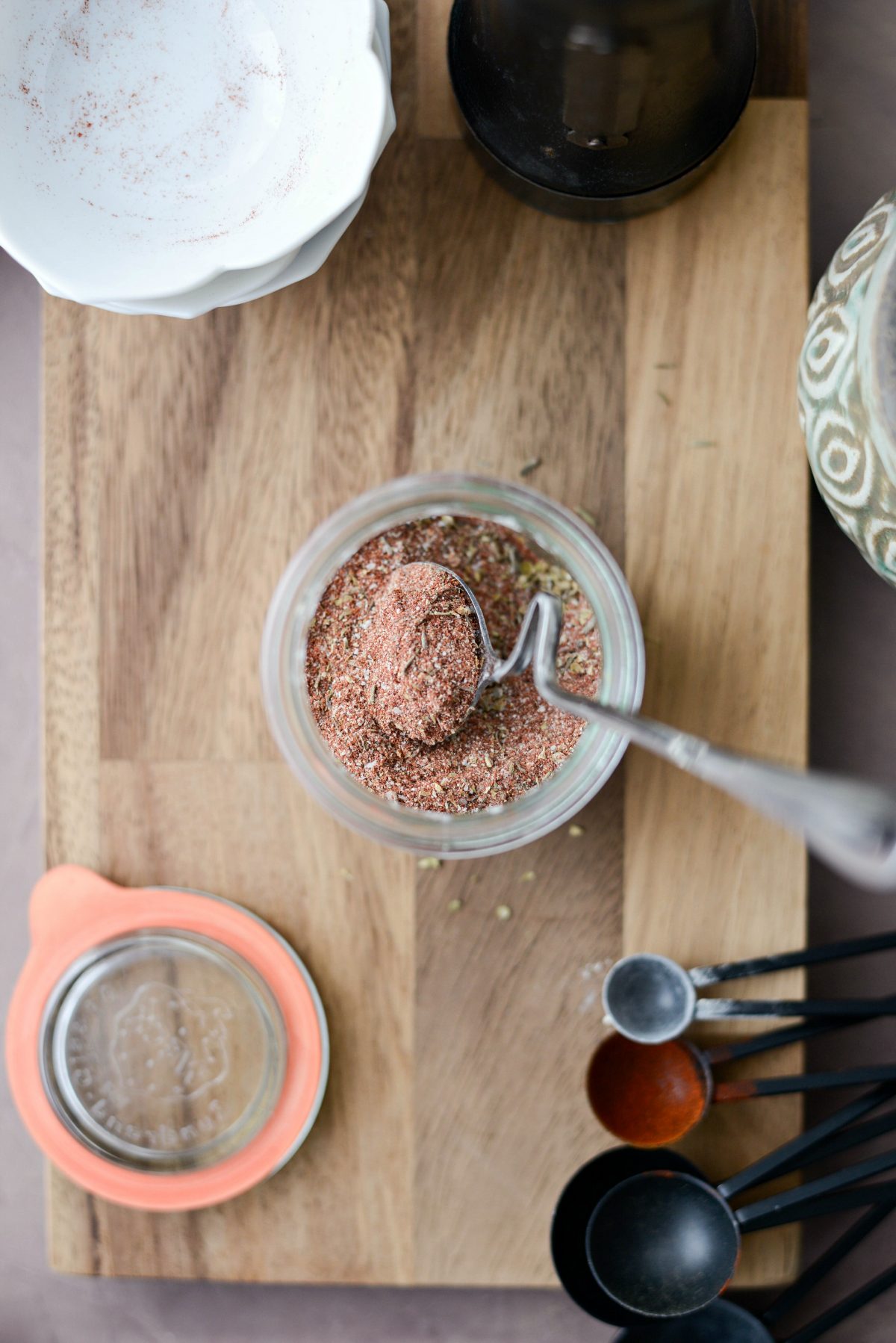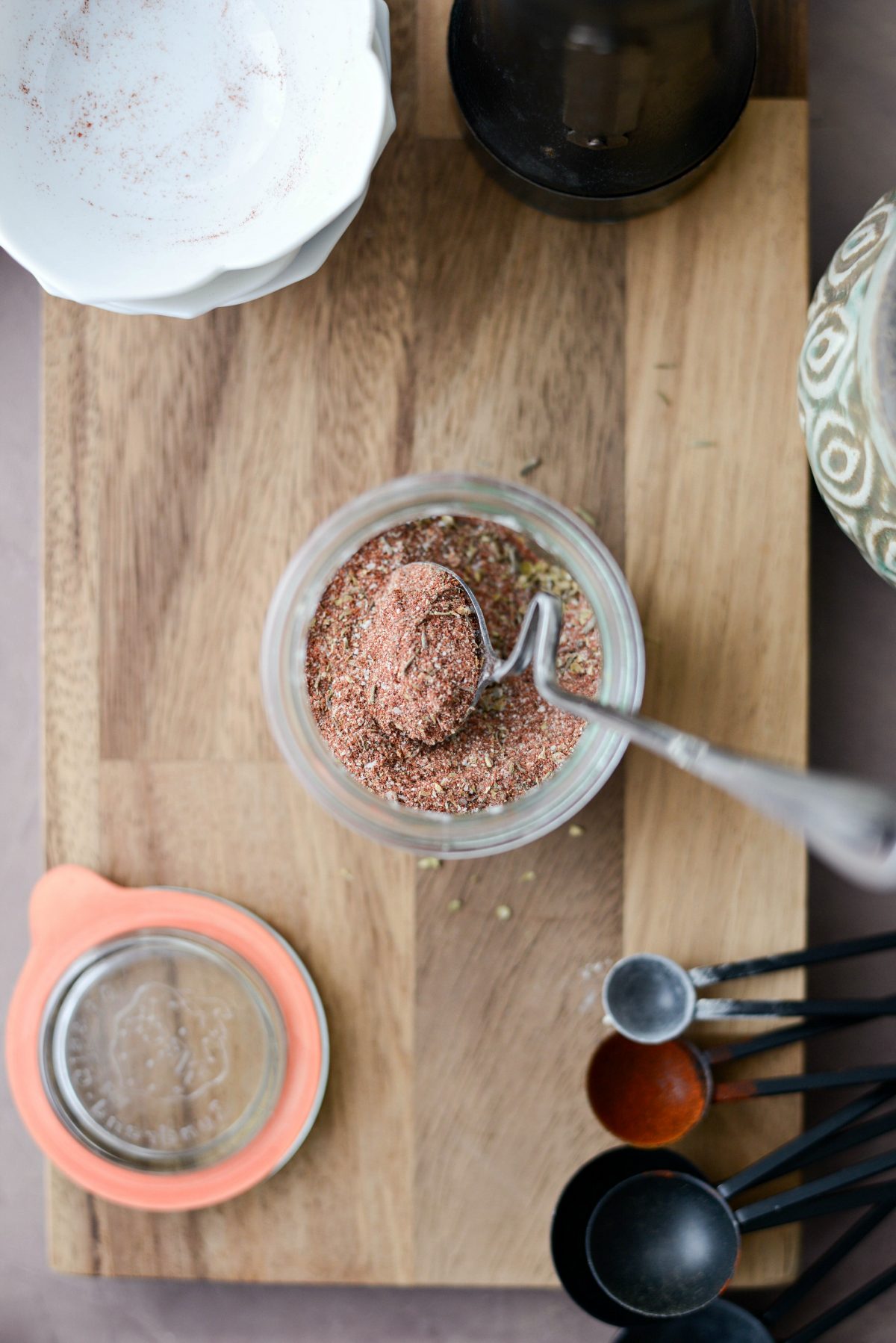 And that's it! Secure the lid tightly and store in a dry, dark place for up to 6 months or longer.
If you want to see more spice blends that you can make at home, check out my growing list of 20+ DIY seasonings!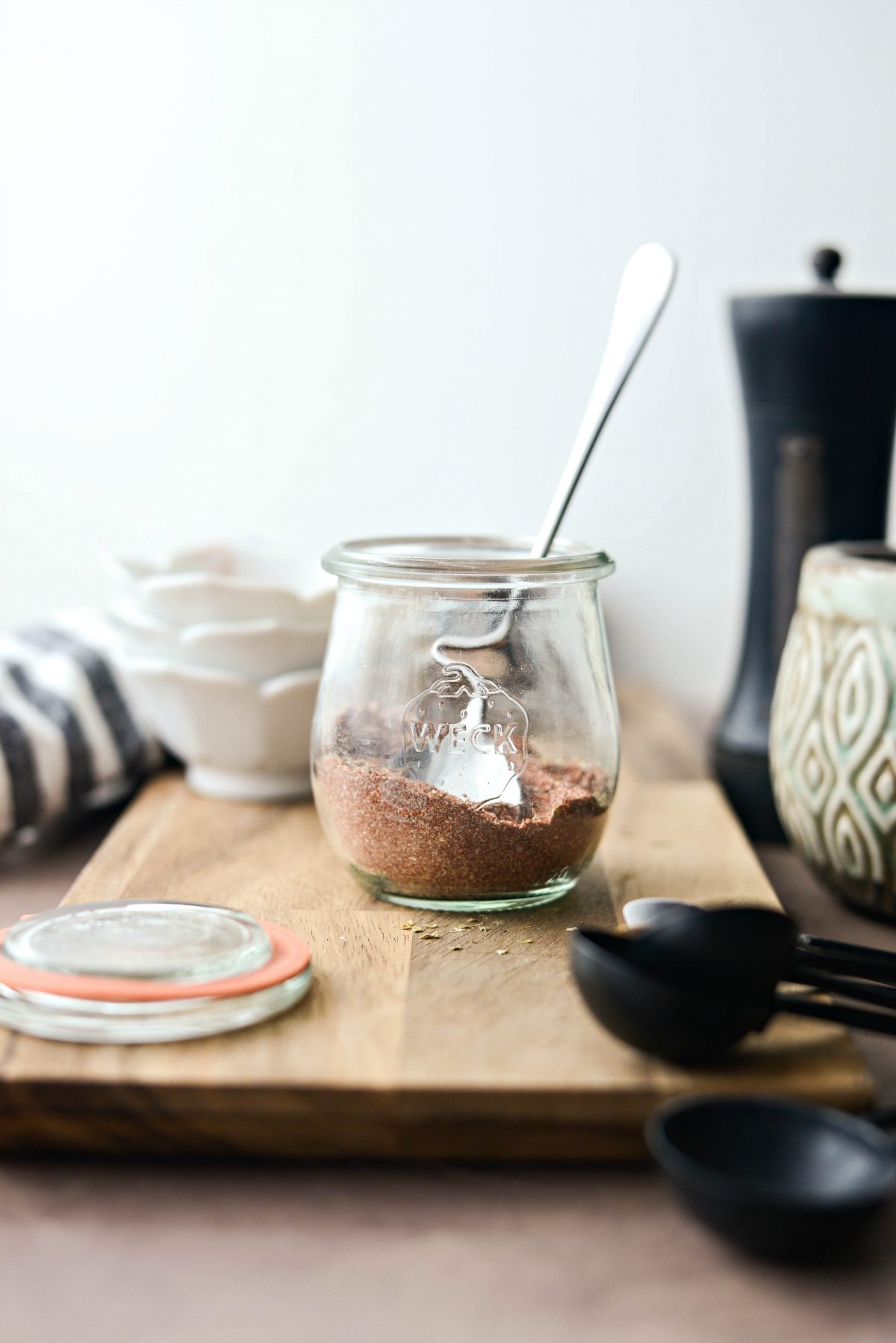 Enjoy! And if you give this Homemade Blackened Seasoning recipe a try, let me know! Snap a photo and tag me on twitter or instagram!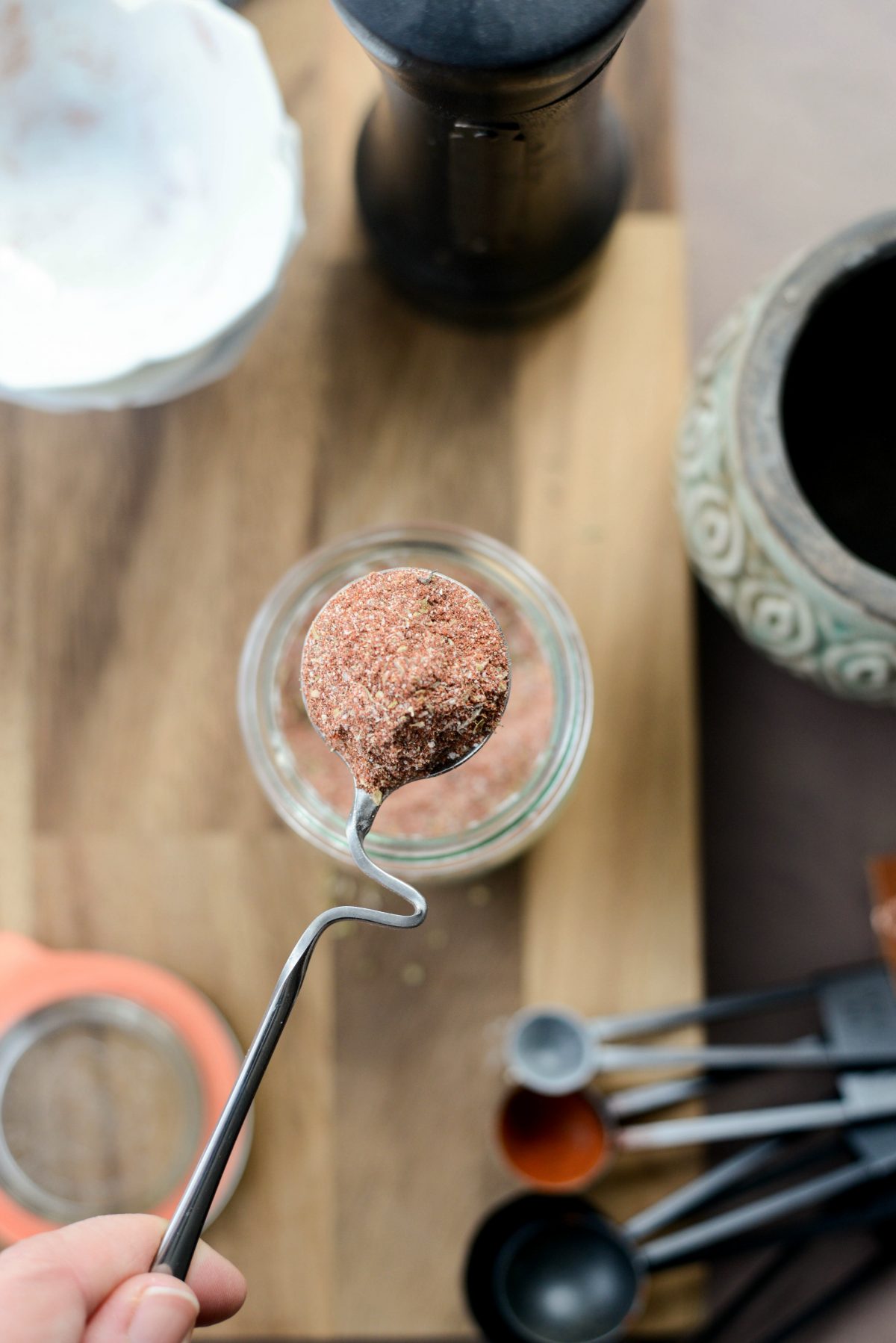 This post may contain affiliate links.
Buy the Cookbook: Simply Scratch : 120 Wholesome Homemade Recipes Made Easy Now available on Amazon »
THANK YOU in advance for your support!