This Herb Apple Cider Bacon Chicken tastes of fall! Seared seasoned chicken breasts in a thick and luscious, herb apple cider gravy. Those crispy bacon pieces aren't too shabby either. Serves 4 in about 40 minutes.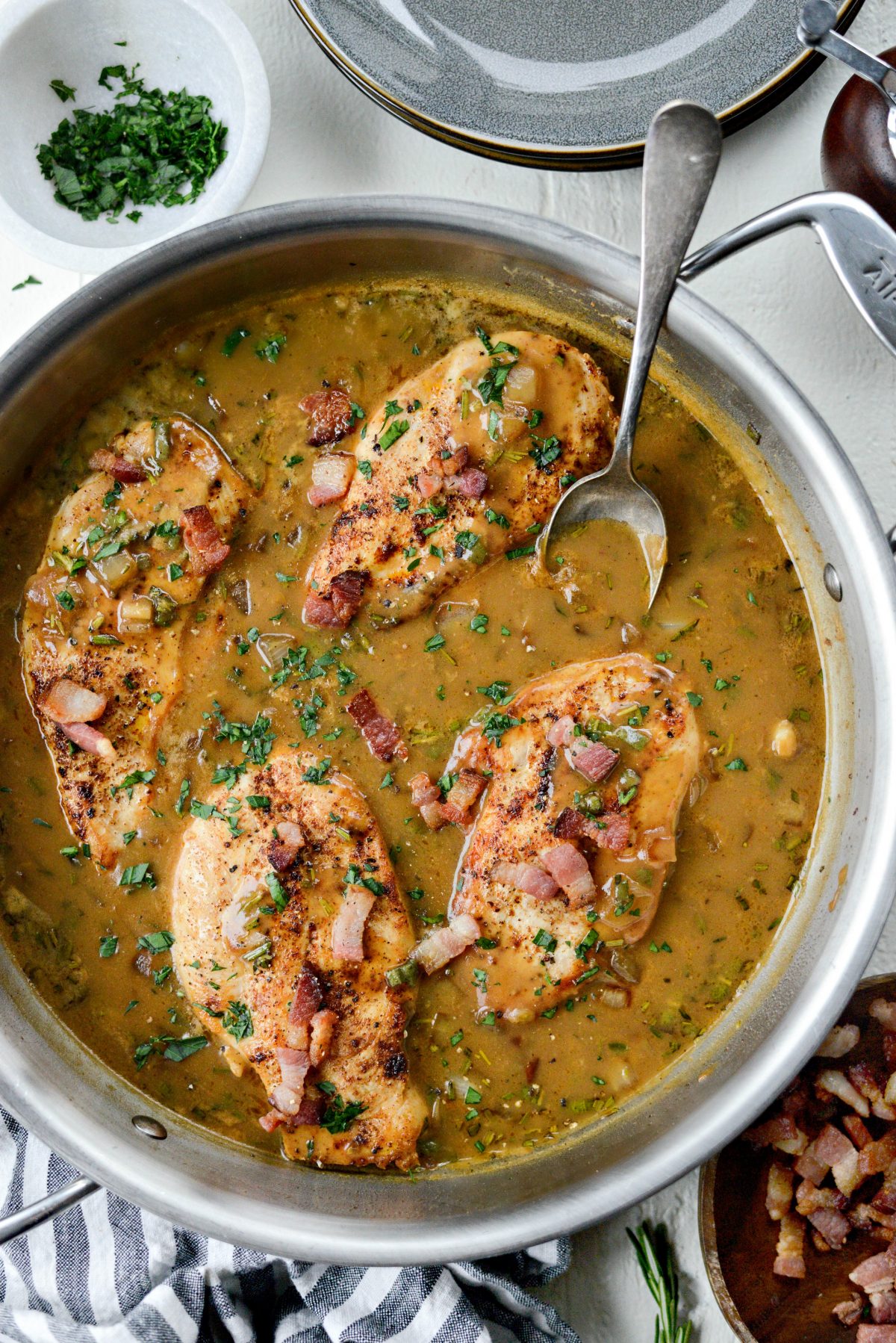 I'm not sure I've told you guys but Haileigh has a j-o-b. She started a few months ago as a grocery bagger at my favorite specialty market. Since then, H was quickly promoted to cashier. So last week, Mal and I stopped by to pick up a few things and to also surprise Haileigh with a visit. It may sound silly, but I felt this mix of pride, awe and love seeing my daughter working. Like I got choke up. But that's really not saying much, since I get choked up when Ellen gives someone a car or pays off their bills. But, even Mal was like "Yeah, that's my sister".
She was surprised and so happy to see us, so naturally we went to her lane to check out and she did it like a pro. Gah I love that girl. And after her shift she had this amazing dinner to come home to.
Herb apple cider bacon chicken is fall in a pan. The apple cider adds a warm brightness to the dish and it couldn't be easier to make. I originally made a similar recipe years ago. Since then, I've reworked the recipe amping up the flavor by adding fresh herbs and the end result is delicious!
I served this herb apple cider bacon chicken with crispy roasted fingerling potatoes and maple balsamic roasted Brussels sprouts. But mashed potatoes, green beans or a simple spinach salad would be perfection.
To Make This Apple Cider Bacon Chicken You Will Need:
olive oil
bacon
chicken breast halves
kosher salt
freshly ground black pepper
paprika
yellow onion
fresh thyme
rosemary
sage
flour
chicken broth
apple cider
Please note, this recipe calls for apple cider and not apple cider vinegar. These two things are NOT the same and while it may seem obvious to most, these two ingredients often get mixed up in recipes. You can usually find apple cider in the refrigerated juice aisle or near the produce section of your local grocery store. OR if you're lucky enough, get it locally by visiting a cider mill.
First add a teaspoon of light olive oil to a 12-inch skillet that has deep sides. Then add in the diced bacon and cook until crispy. I'm using 2 strips of extra-thick smoked bacon. Once diced, it was about a cup. With that said, you may need to use 2 to 4 strips depending on its thickness.
Once the bacon is fully cooked, use a slotted spoon to transfer the bacon to a paper towel lined plate to drain.
Meanwhile, season one side of the chicken breast halves with kosher salt, freshly ground black pepper and paprika. Increase the heat under the pan to medium-high. Then place the chicken (season side down) and season the second side with salt, pepper and paprika.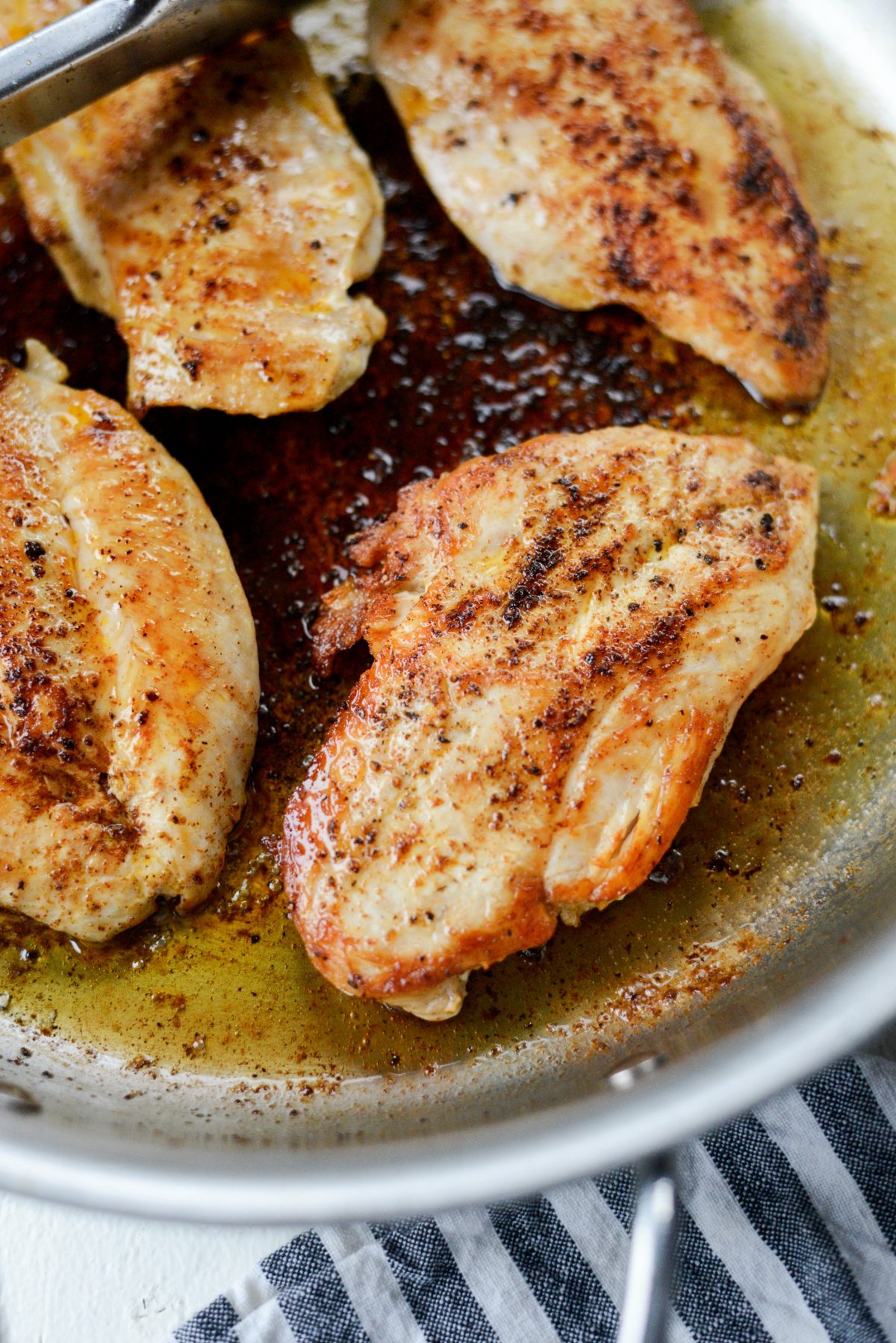 Cook the chicken for 6 to 7 minutes or until the side touching the pan is deeply golden brown. Turn the chicken over and continue to cook for 4 to 5 more minutes or until the chicken is fully cooked.
Transfer the chicken to a plate and cover with foil to keep warm.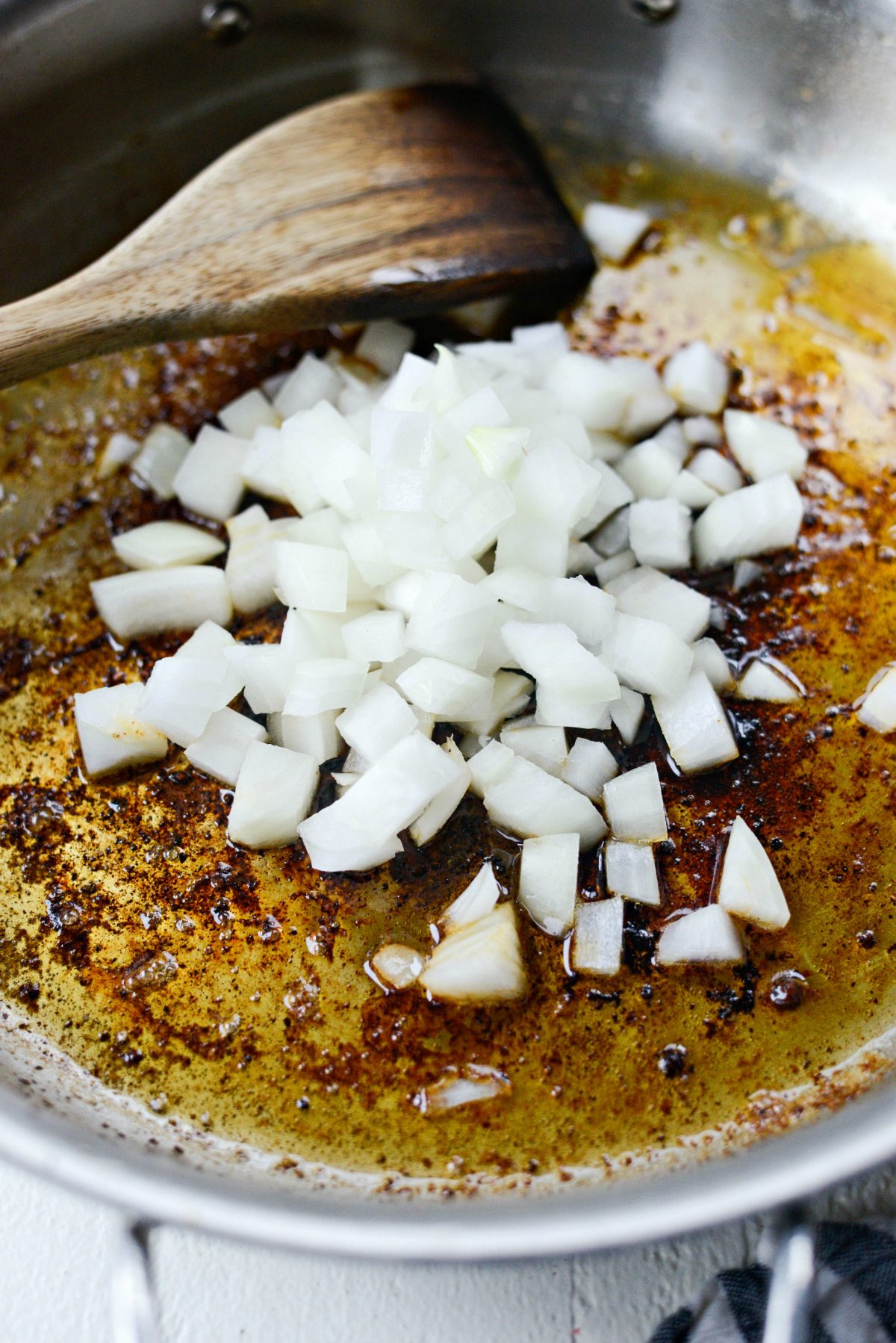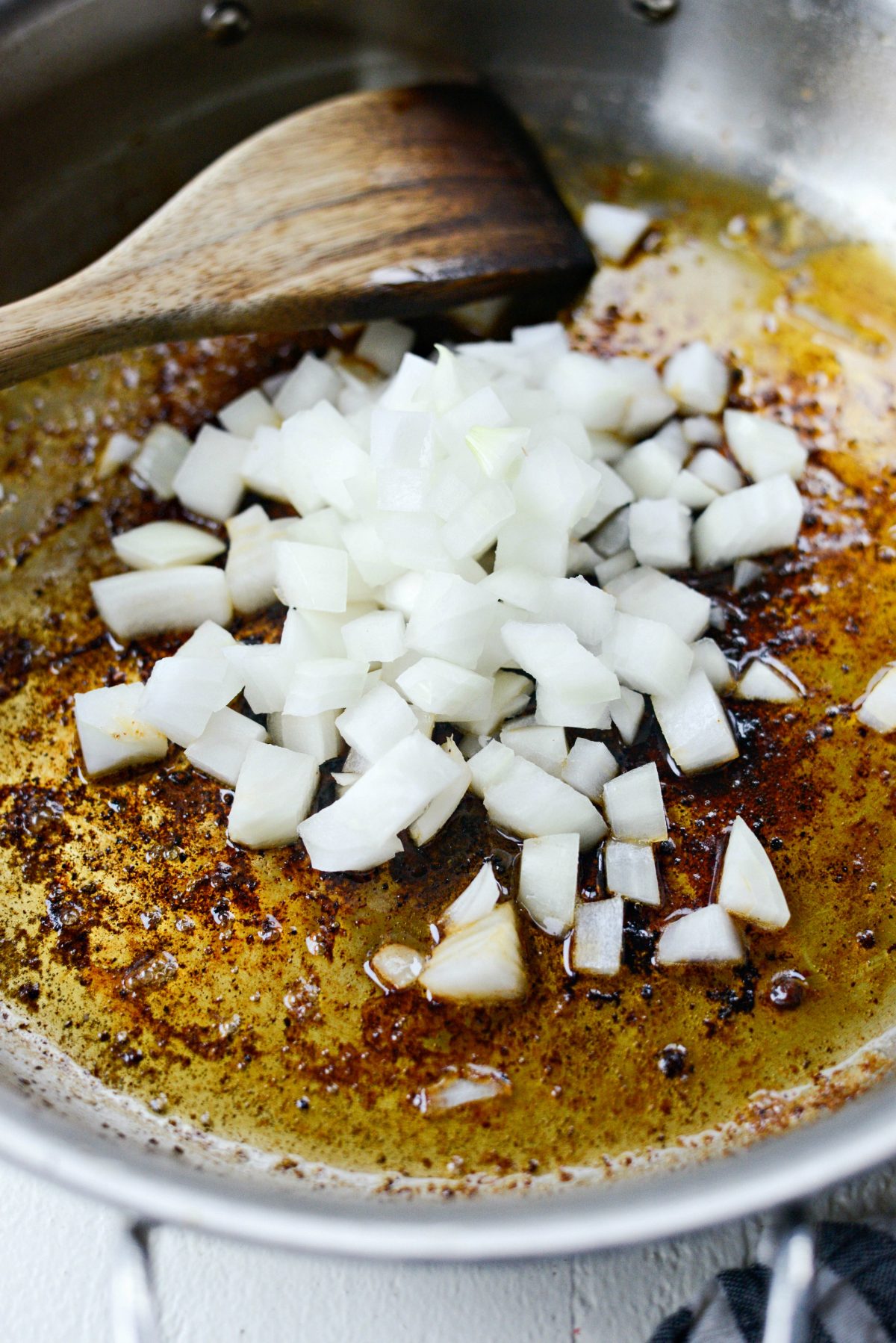 Next, reduce the heat back to medium-low and add in 1 cup of diced yellow onion with a pinch of kosher salt. Stir to scrape the browned bits off of the bottom of the pan and continue to cook until soft and translucent. About 6 minutes or so.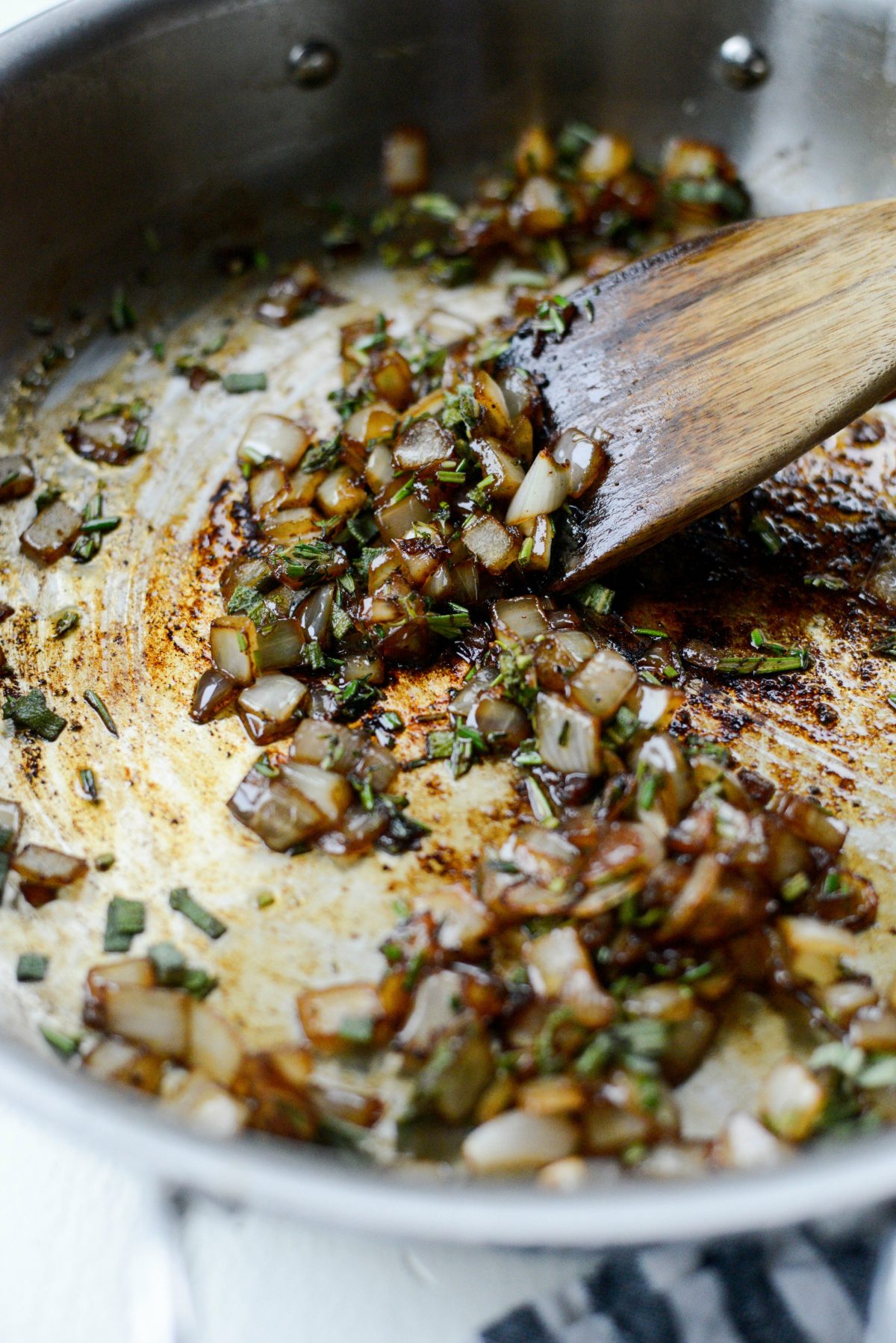 Then add in 1 teaspoon of each chopped fresh sage and thyme leaves with 1/2 teaspoon chopped fresh rosemary. Because rosemary can be strong in this recipe, I use a smaller amount.
Stir and cook for 1 minute.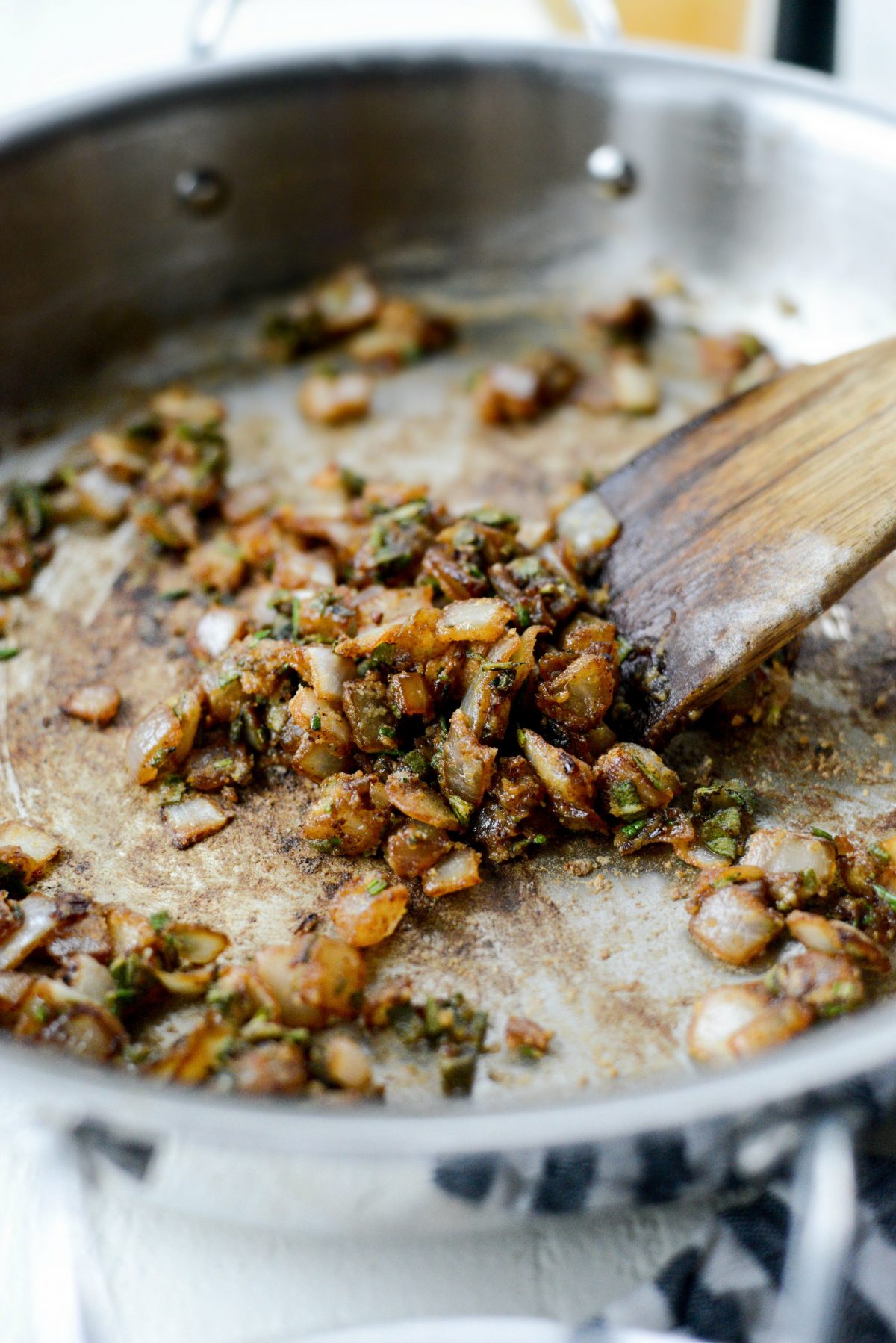 Next, add in 2 tablespoons of all-purpose flour. Stir and cook for 1 to 2 minutes.
Smells heavenly!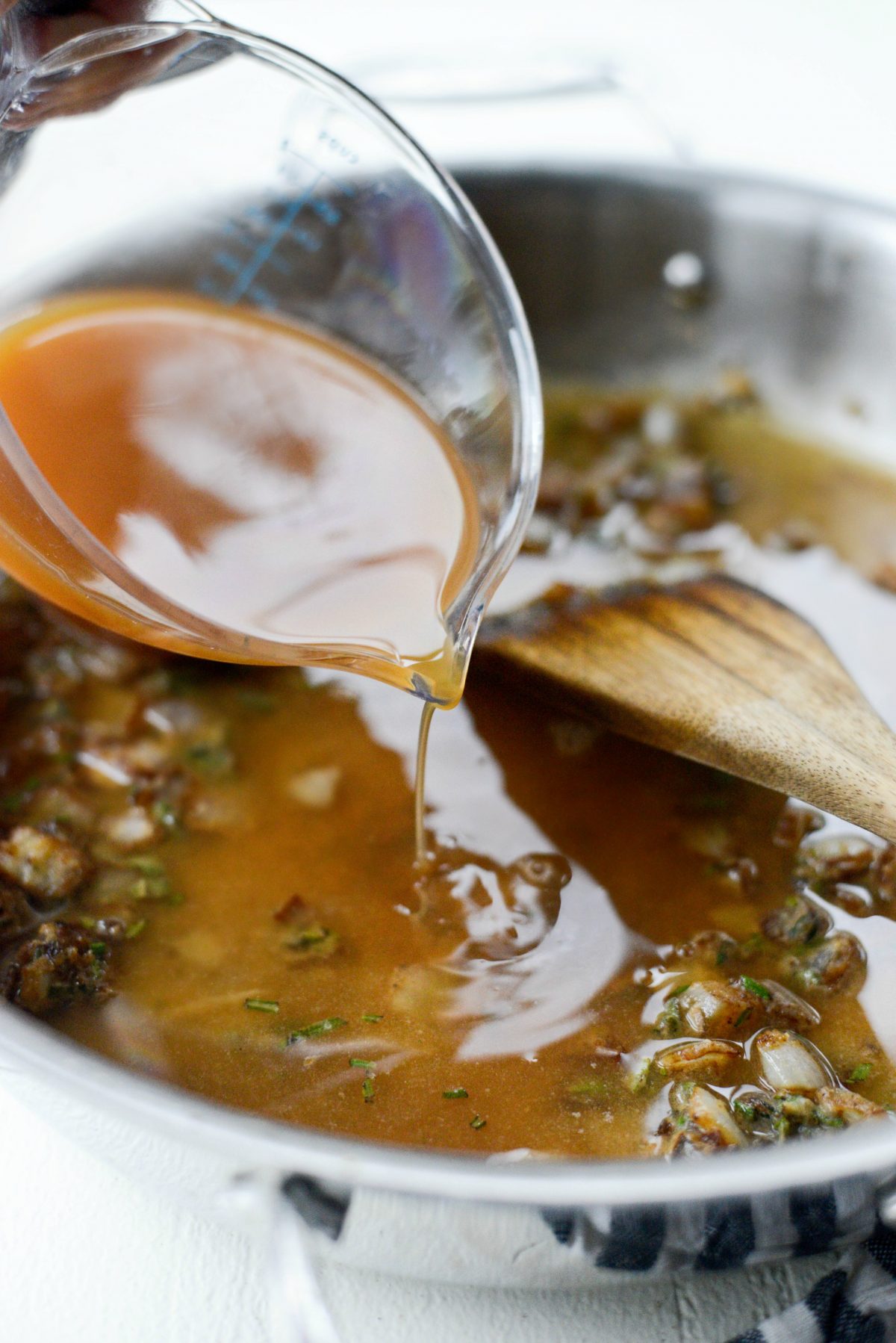 Then pour in 1 cup chicken broth with 1 cup apple cider (NOT VINEGAR) and bring to a simmer.
Once the gravy is simmering, reduce the heat to low. Tasted and season the gravy before adding the chicken (and any juices that have accumulated on the plate) back to the skillet. Simmer on low heat until the chicken has warmed throughout and the gravy has thickened. The chicken should still be warm so this should take long.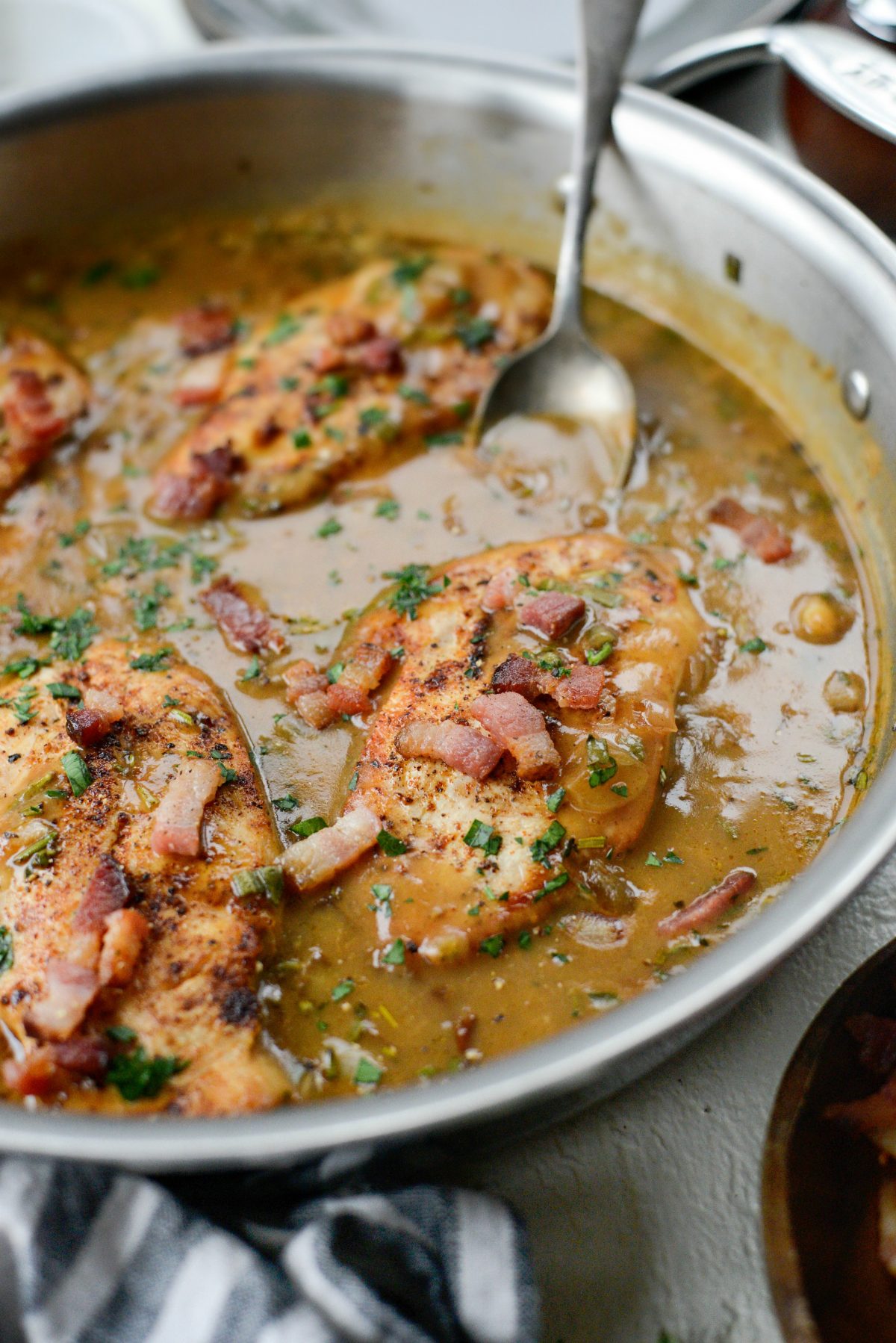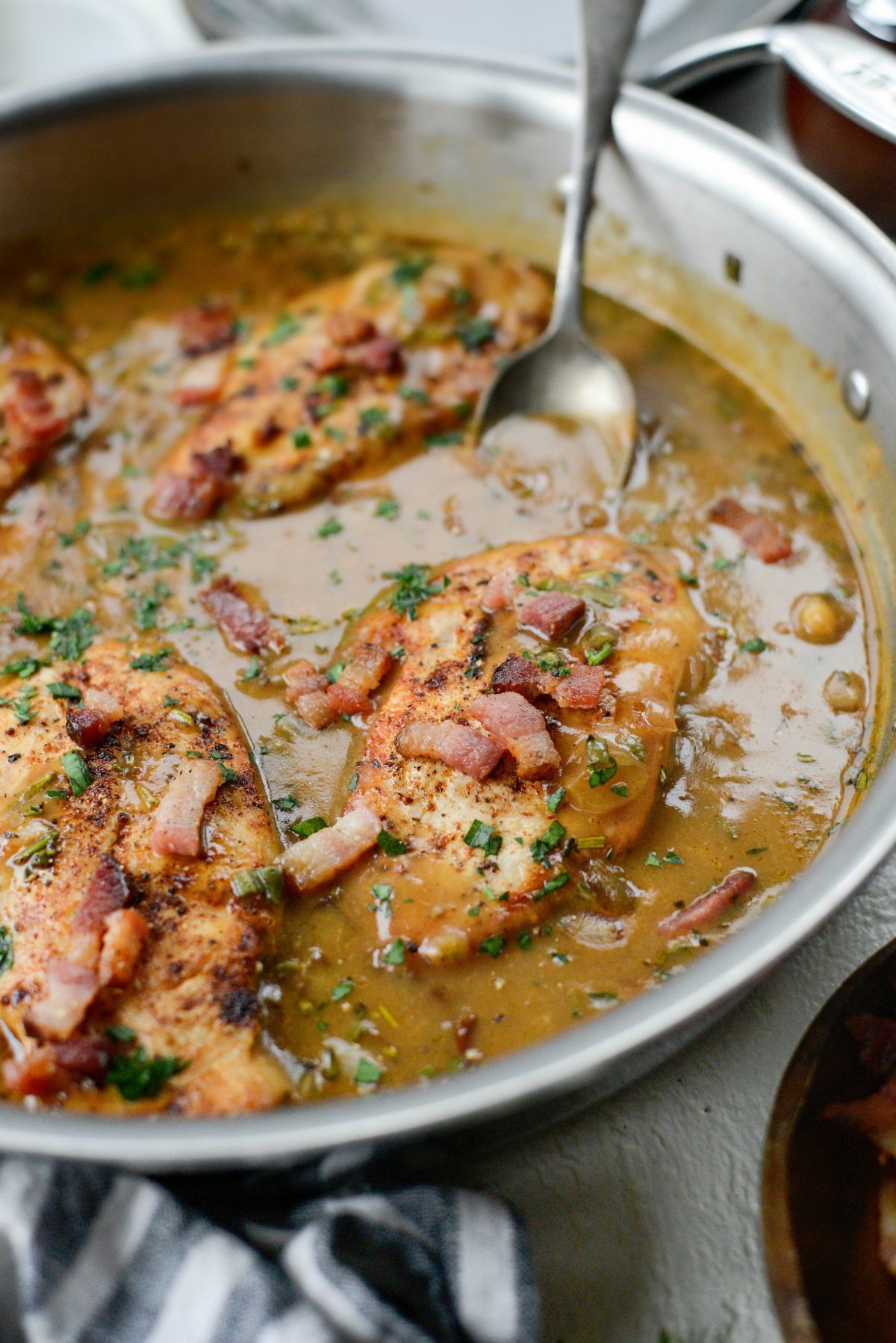 Spoon the herb apple cider gravy over the chicken and top with minced fresh parsley and the crispy bacon pieces.
Prepare to fall in love.
For more chicken recipes Click Here!
Enjoy! And if you give this Apple Cider Bacon Chicken recipe a try, let me know! Snap a photo and tag me on twitter or instagram!
This post may contain affiliate links.
Buy the Cookbook: Simply Scratch : 120 Wholesome Homemade Recipes Made Easy Now available on Amazon »
THANK YOU in advance for your support!