Have a rustic, filling and nutritious breakfast with this Healthy Spinach and Mushroom Scramble. A scrambled egg breakfast with sautéed onions and mushrooms and veggie breakfast sausage. This recipe serves 1, but can easily be doubled or quadrupled.
Happy Monday! I hope you had a rejuvenating weekend and feel ready to face the week! We had some crazy weather come through on Saturday, knocking out our power not once, but twice and the second time it was out all night until the early afternoon Sunday. The good news is that Pat made us a fire and I lit candles making for a quiet and cozy night. The bad news? The power surge did something to our fridge, where it now no longer works. And you know I just went grocery shopping so it was of course packed full.
Luckily, we have another fridge in the basement, but for then next who-knows-how-long (until I can find a fridge I like) I'll be running up and down a flight of stairs while cooking. Basically a food blogger's (or anyone's really) nightmare. The silver lining is that the fridge downstairs was just thoroughly cleaned out and it was ready for the incoming load of groceries. #thisismylife
Before the whole power outage, I made my go-to, all time, most favorite breakfast. Ever.
I make this at least 3 times a week and it still hasn't gotten old. And I always keep everything on hand; even prepped minced onion and sliced mushrooms so I can make this wholesome breakfast in minutes. The flavors are simple yet work so deliciously well together. I prefer use spicy veggie breakfast sausage in this scramble because for one, they're already cooked and only need to be warmed up. And secondly, I like their flavor better than traditional breakfast sausage and they aren't as greasy.
This healthy spinach and mushroom scramble is easy and filling, keeping you satisfied all morning long.
To Make This Healthy Spinach and Mushroom Scramble You Will Need:
light olive oil
diced onion (red, yellow or white)
sliced mushrooms
kosher salt
freshly ground black pepper
baby spinach
eggs
cooked sausage patty (I prefer spicy veggie sausages)
grated Parmesan cheese.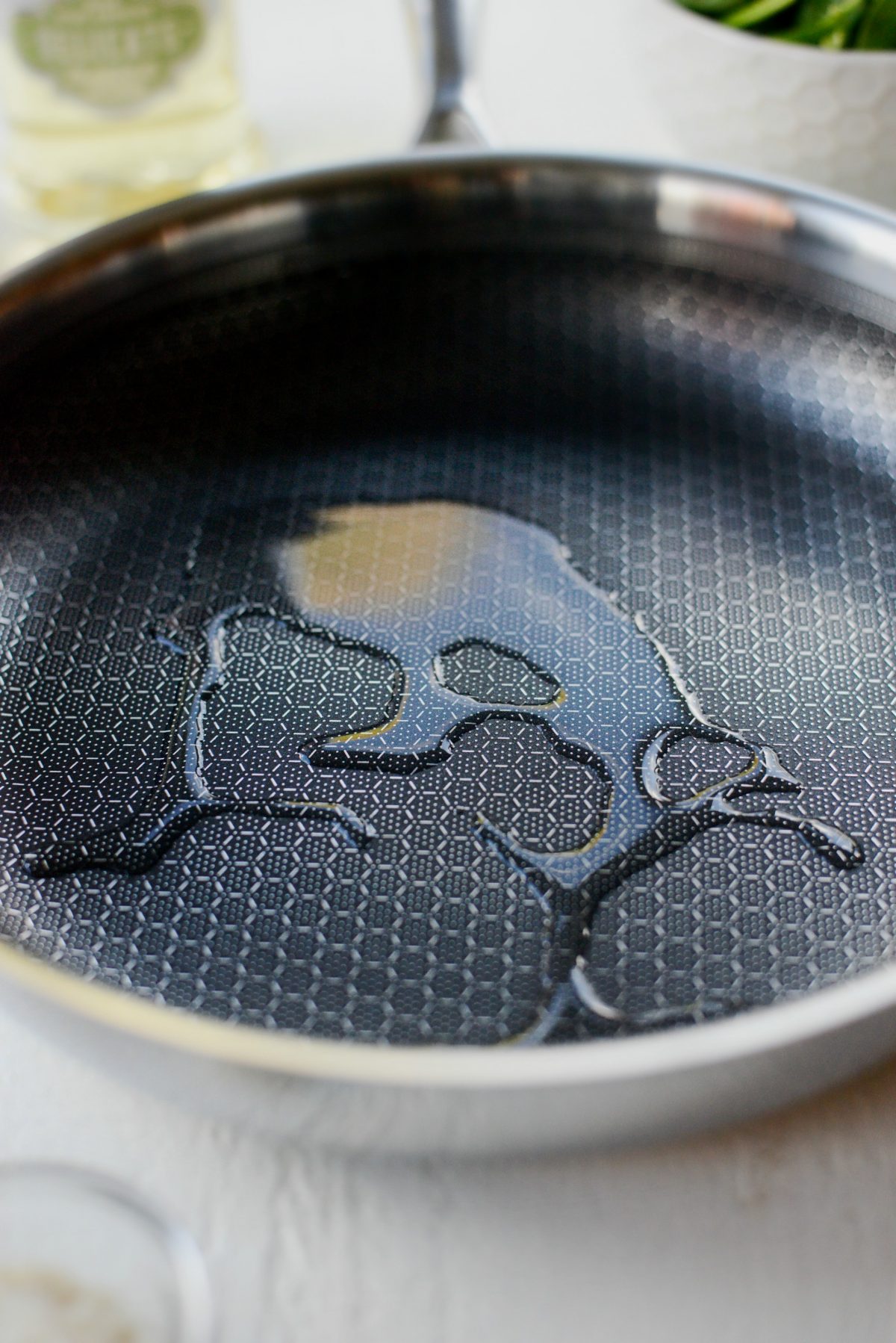 Heat 2 teaspoons olive oil in a 10-inch non-stick skillet over medium-low heat. Add in 1 tablespoon (go ahead and eyeball it) of diced onion, a cup of sliced mushrooms and a pinch of kosher salt. As for the type of mushrooms, I use cremini but any mushrooms will work just fine.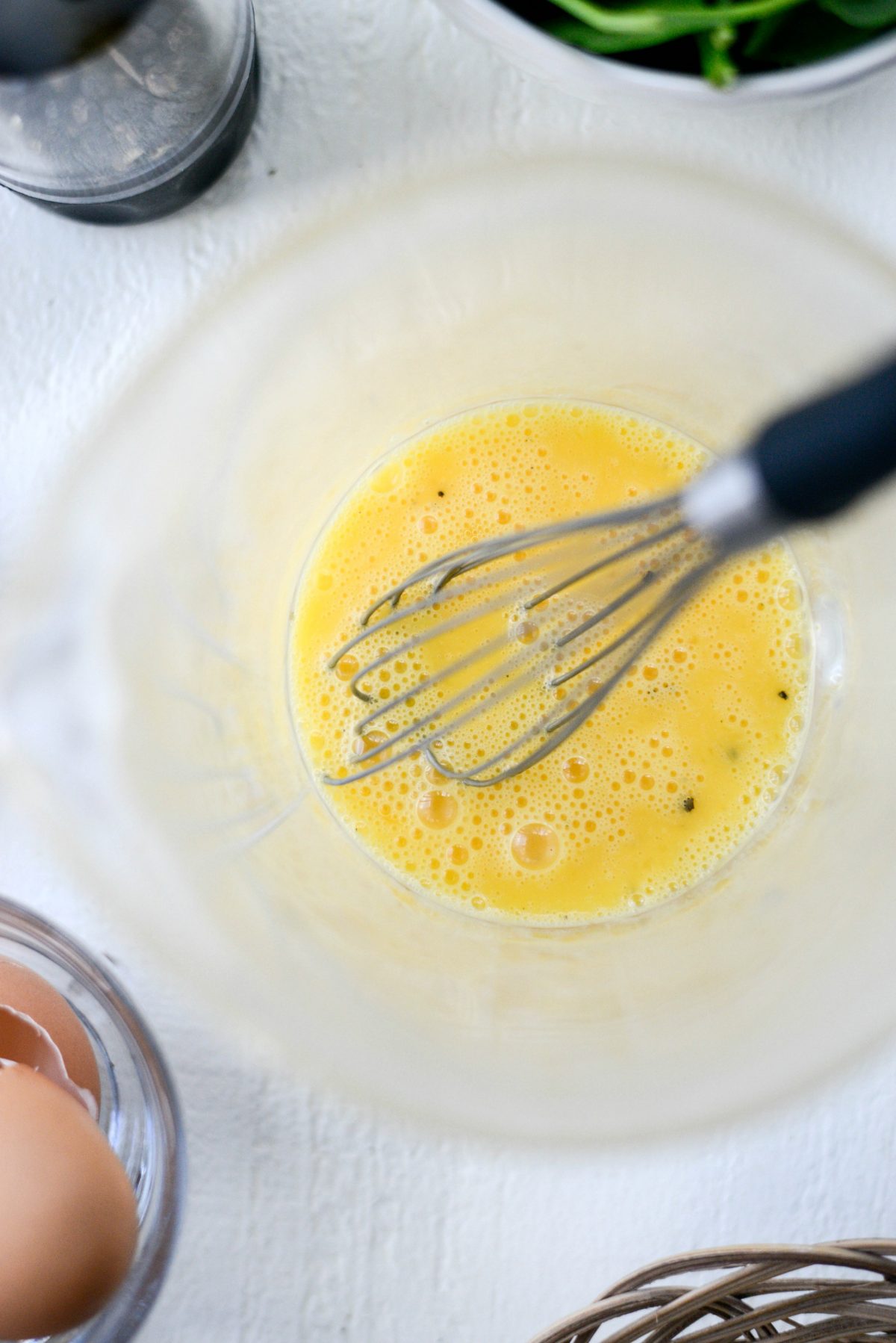 Meanwhile crack two eggs into a bowl and add a pinch of kosher salt and freshly ground black pepper. Whisk until light and fluffy, then set aside.
Once the onions are soft and the edges of the mushrooms are golden brown, add in 1 cup or a large handful of baby spinach. Season with freshly ground black pepper.
Continue to stir until the spinach starts to wilt, then scoot this mixture off to the side of the pan.
Reduce the heat to medium-low and pour in the beaten eggs.
Use a rubber spatula to scrape and fold the eggs until they just fully cooked.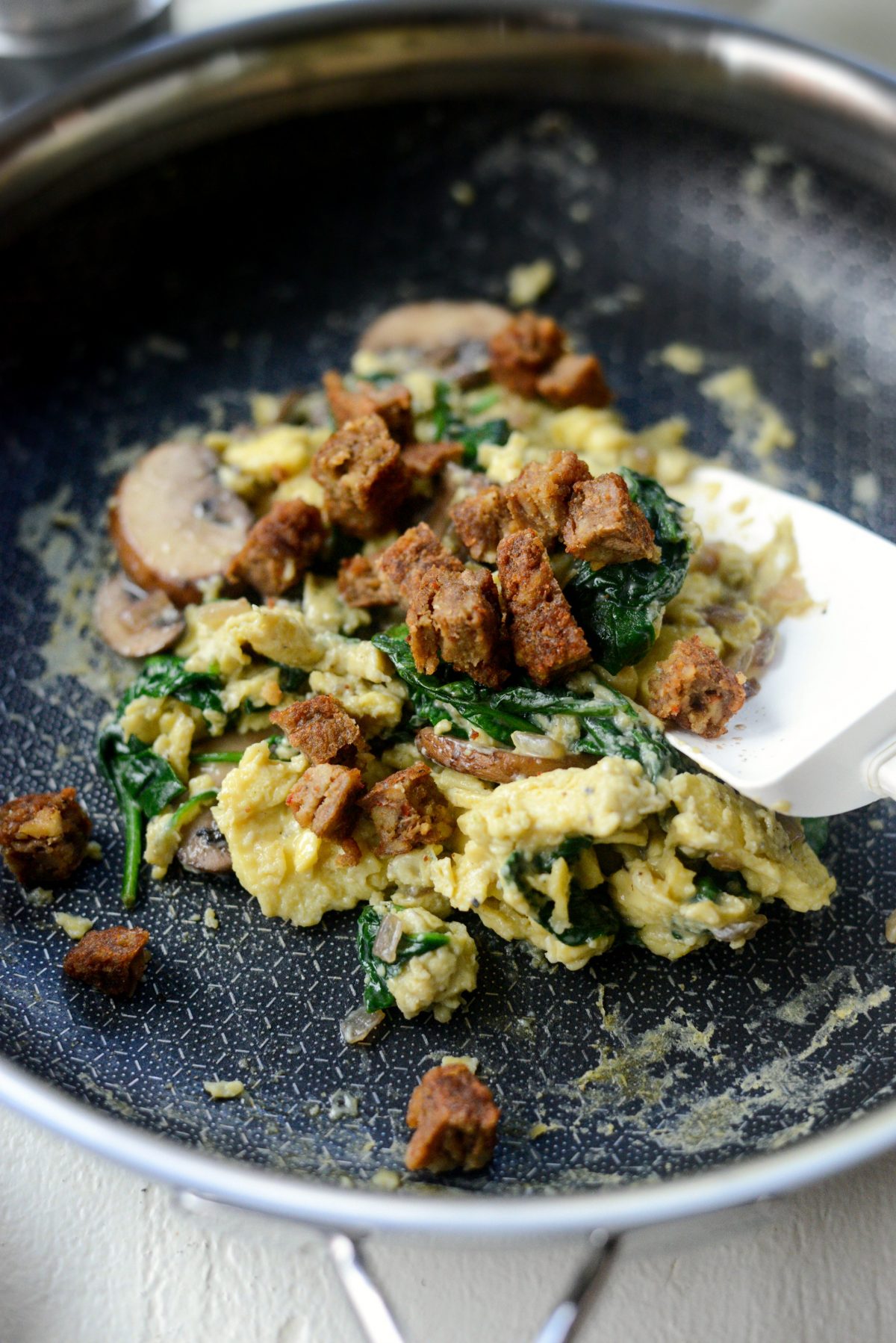 Next add in the diced sausage and stir to heat through.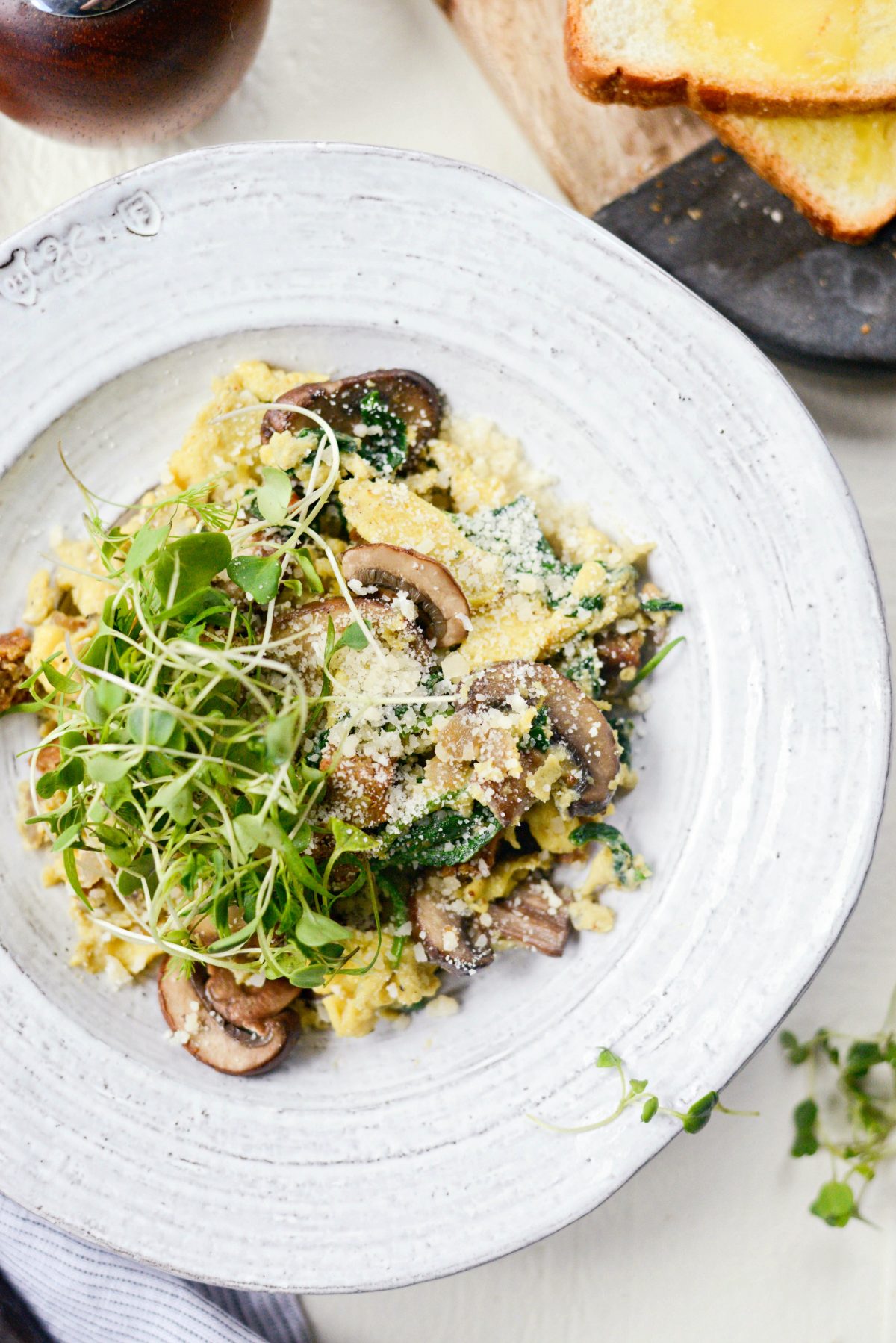 Serve in a bowl and top with freshly grated parmesan cheese.
And micro greens, if you want to be fancy.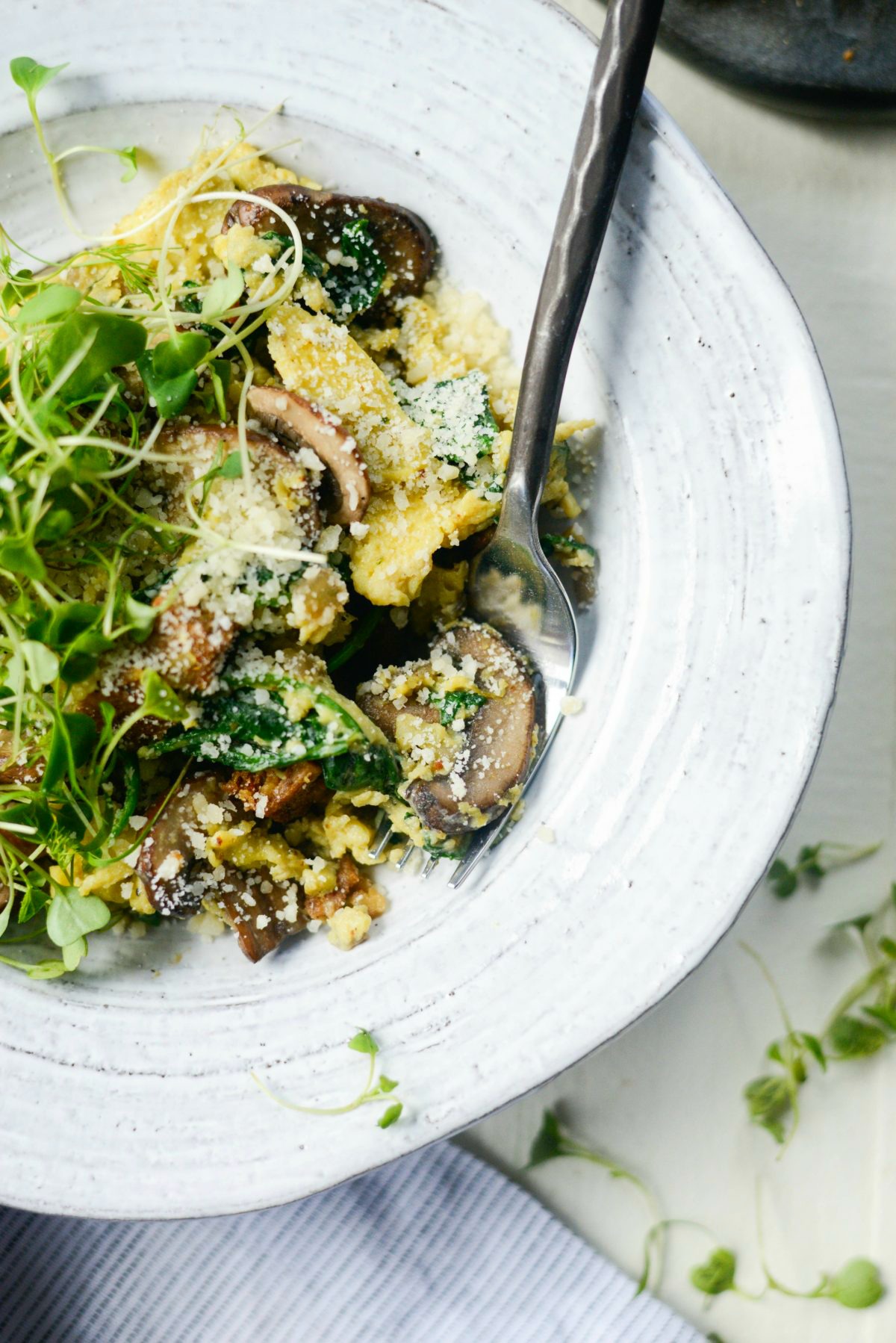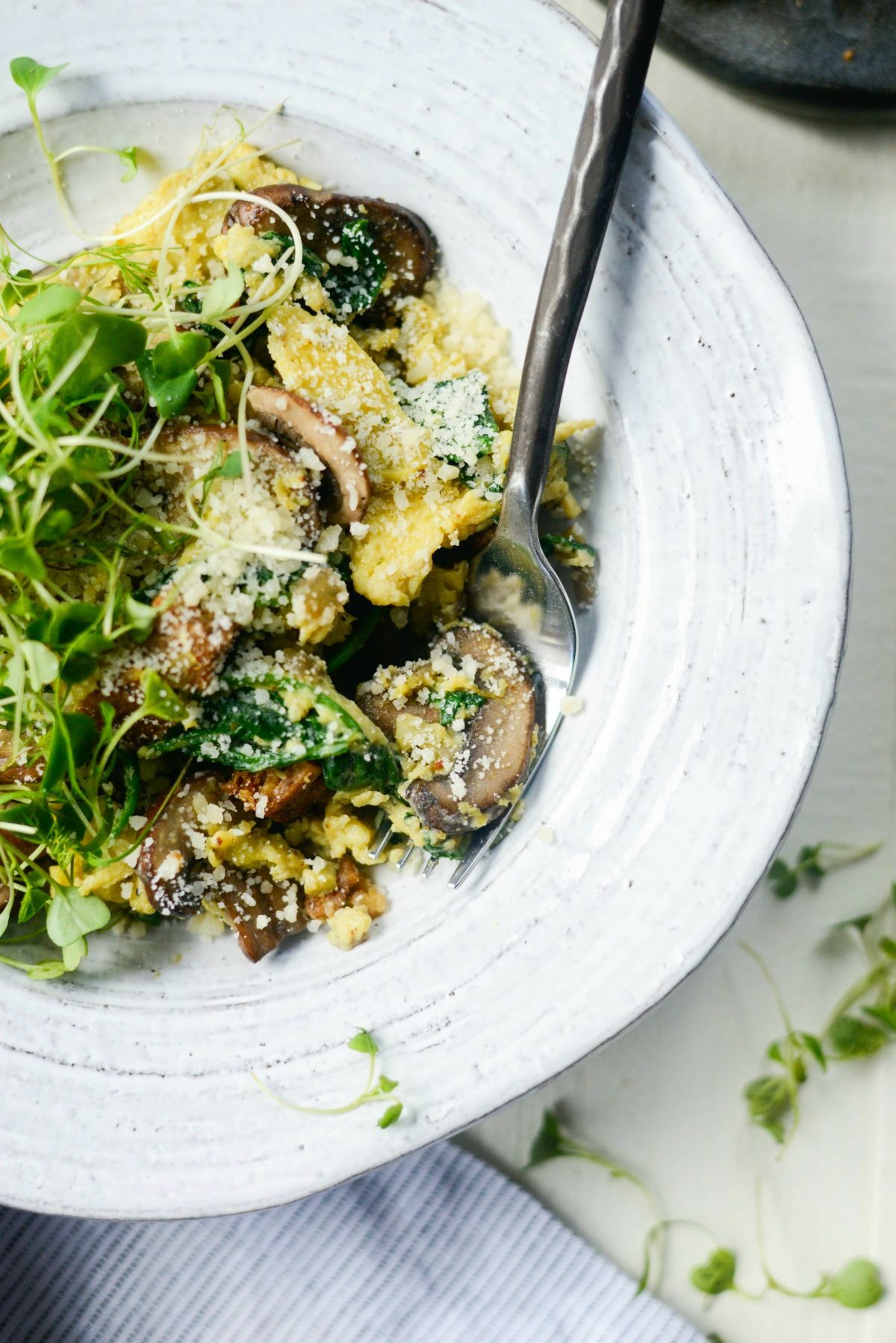 Enjoy! And if you give this Healthy Spinach and Mushroom Scramble recipe a try, let me know! Snap a photo and tag me on twitter or instagram!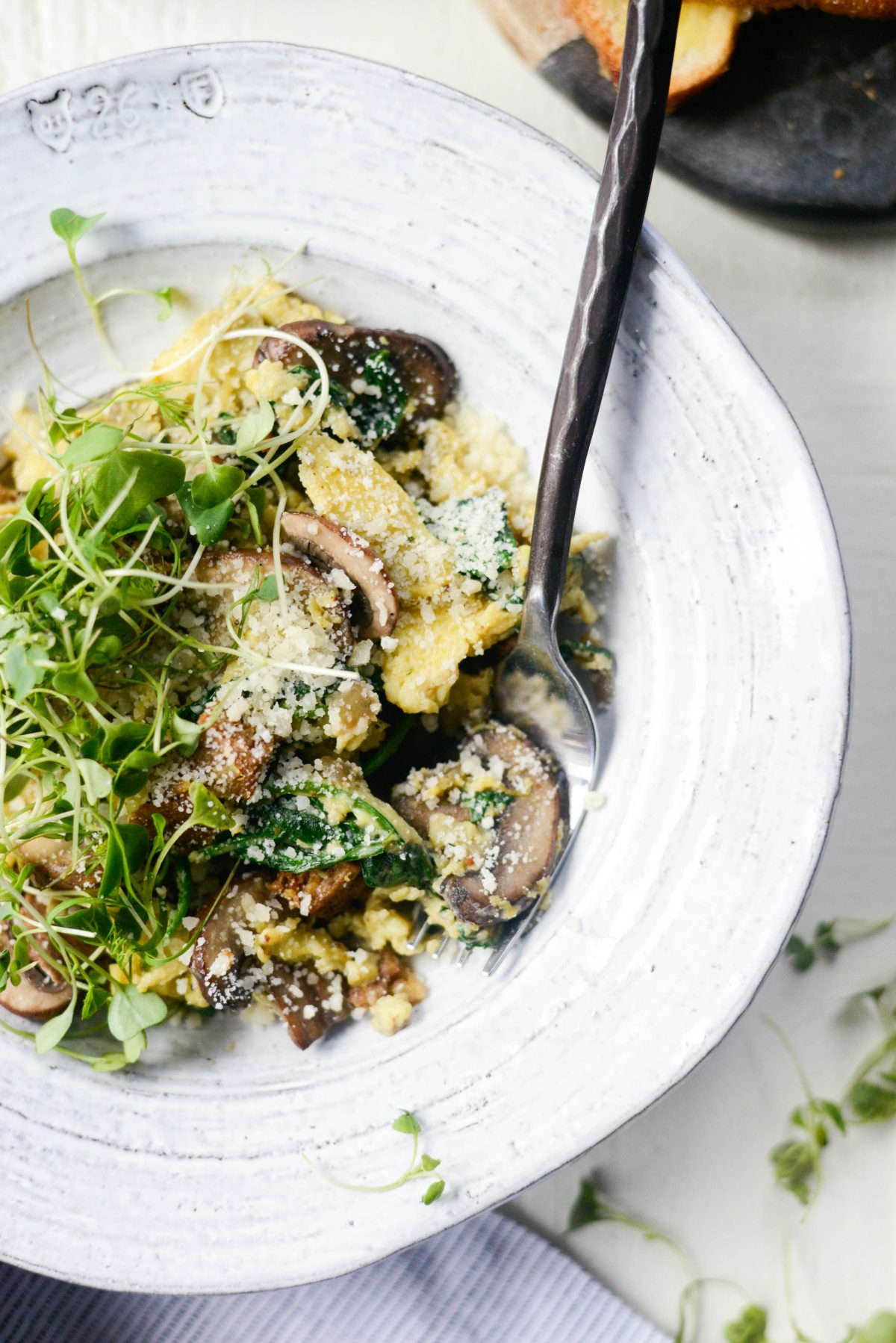 This post may contain affiliate links.
Buy the Cookbook: Simply Scratch : 120 Wholesome Homemade Recipes Made Easy Now available on Amazon »
THANK YOU in advance for your support!