Calling all lemon lovers! 💛 Glazed Lemon Cake is sure to satisfy your sweet tooth. This sunny lemony cake is topped with a simple lemon glaze for the ultimate lemony treat!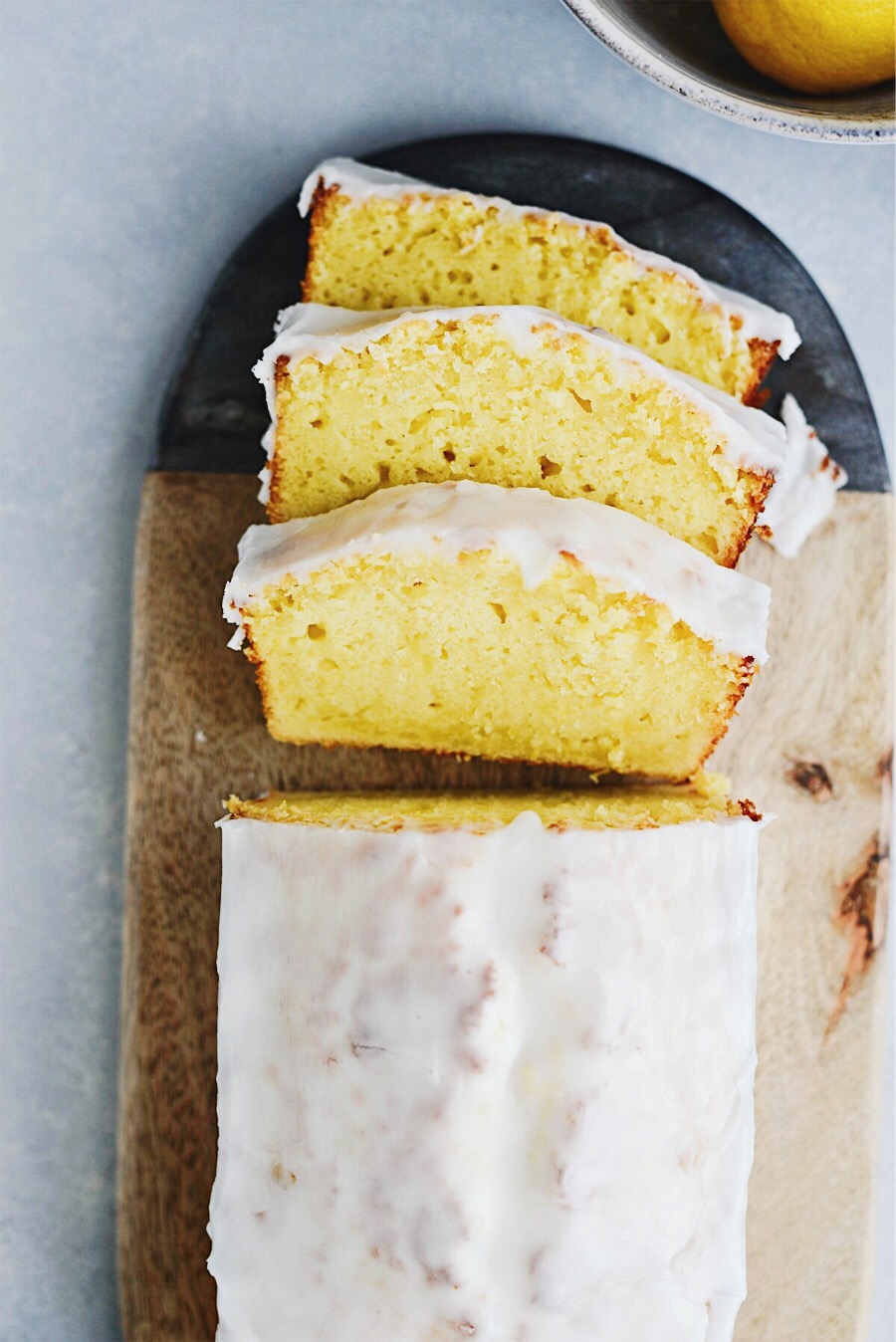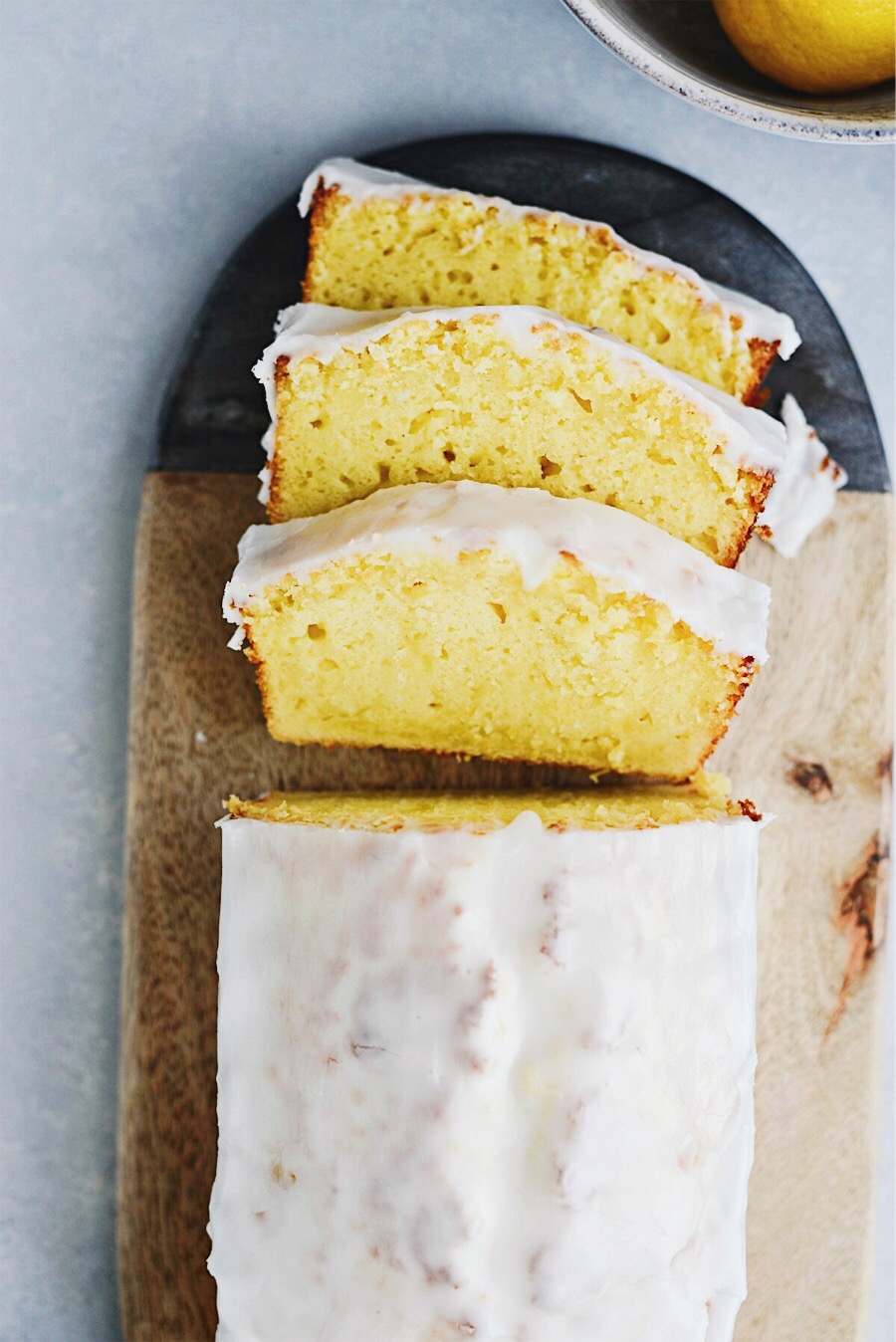 Nothing works better than bribing your teenage daughter with the promise of Starbucks.
That's my go-to leverage tool when I ask Malloree if she'll run to the grocery store with me. She's my shopping bud, and most of the time will come without me having to dangle the proverbial carrot in front of her face. However on the days when I can see she's hesitant, an iced caramel macchiato with caramel in the cup is on the table.
If you've ever stepped foot into a Starbucks, you're most likely aware of the thick slices of glazed lemon loaf. If you're not familiar, I'll break it down for you. Think 1-inch slices of a super moist and lemony cake with the thickest layer of frosting ever.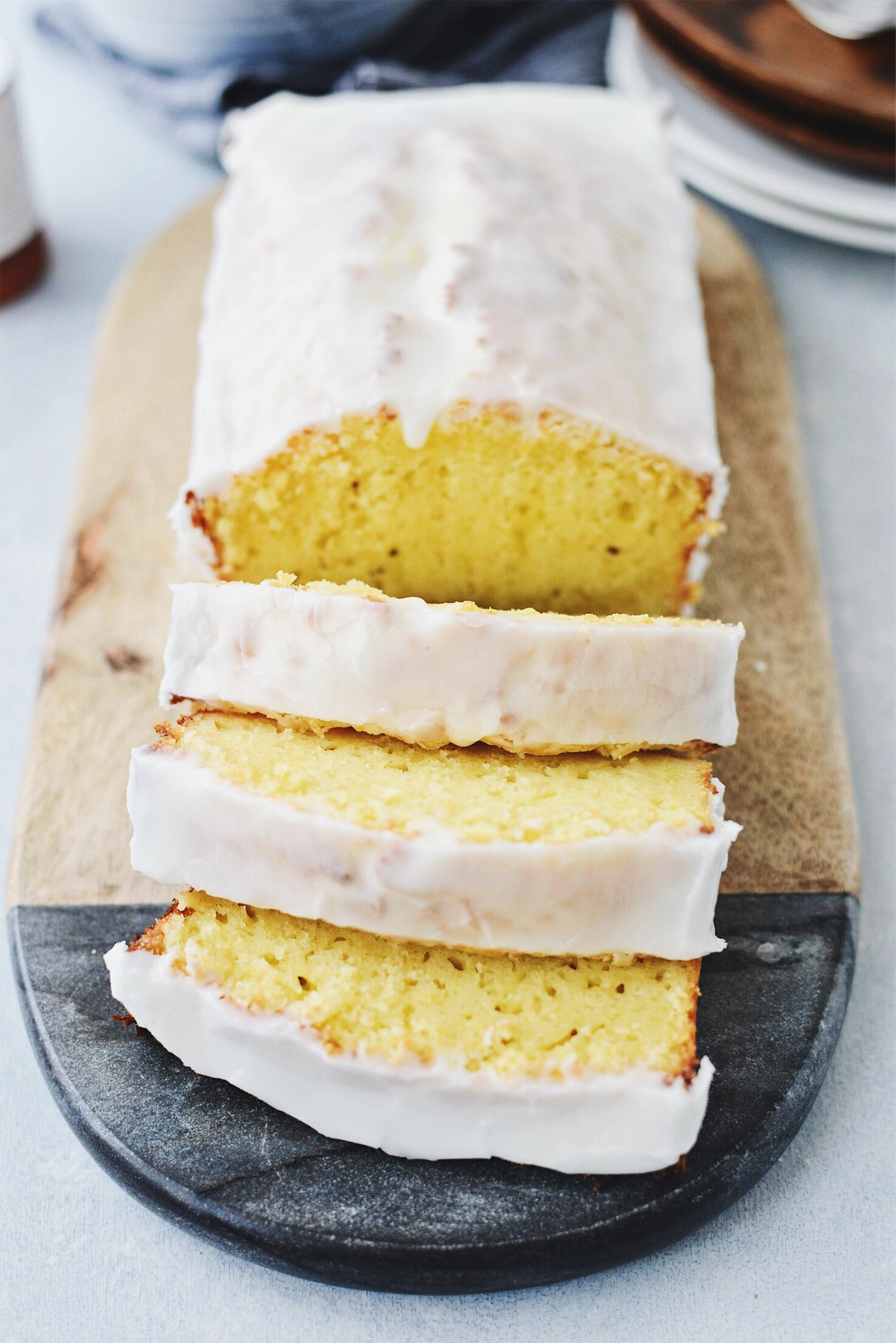 I've loved this cake for years, therefore I made my own version of it. Naturally.
To Make This Glazed Lemon Cake You Will Need:
cake flour (or unbleached all-purpose)
baking powder
kosher salt
granulated sugar
lemon zest (about 3 lemons)
eggs
fresh lemon juice
vanilla extract
melted butter
milk
First measure and whisk together 1-1/4 cups flour, 1 teaspoon baking powder and 1 teaspoon salt in a mixing bowl.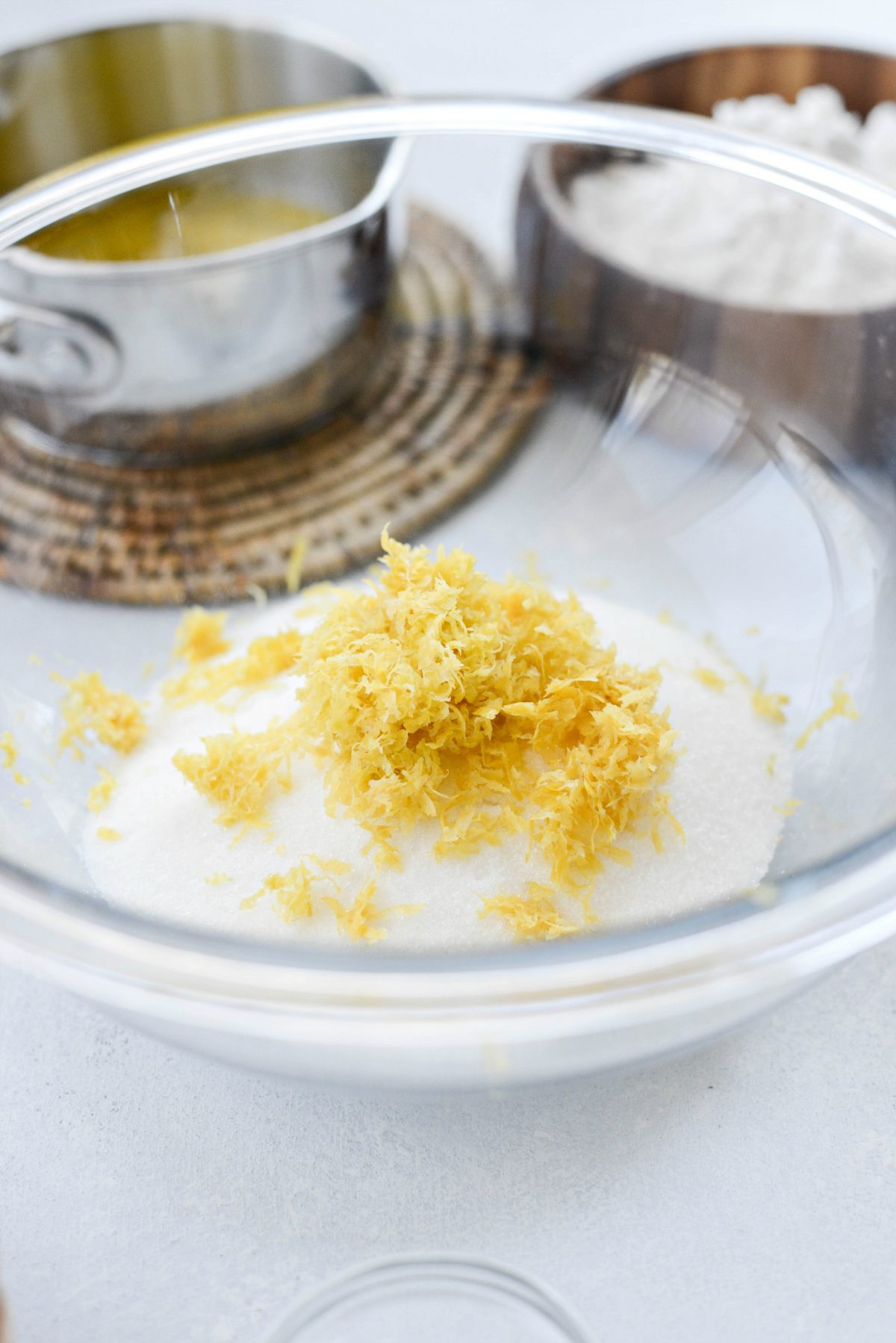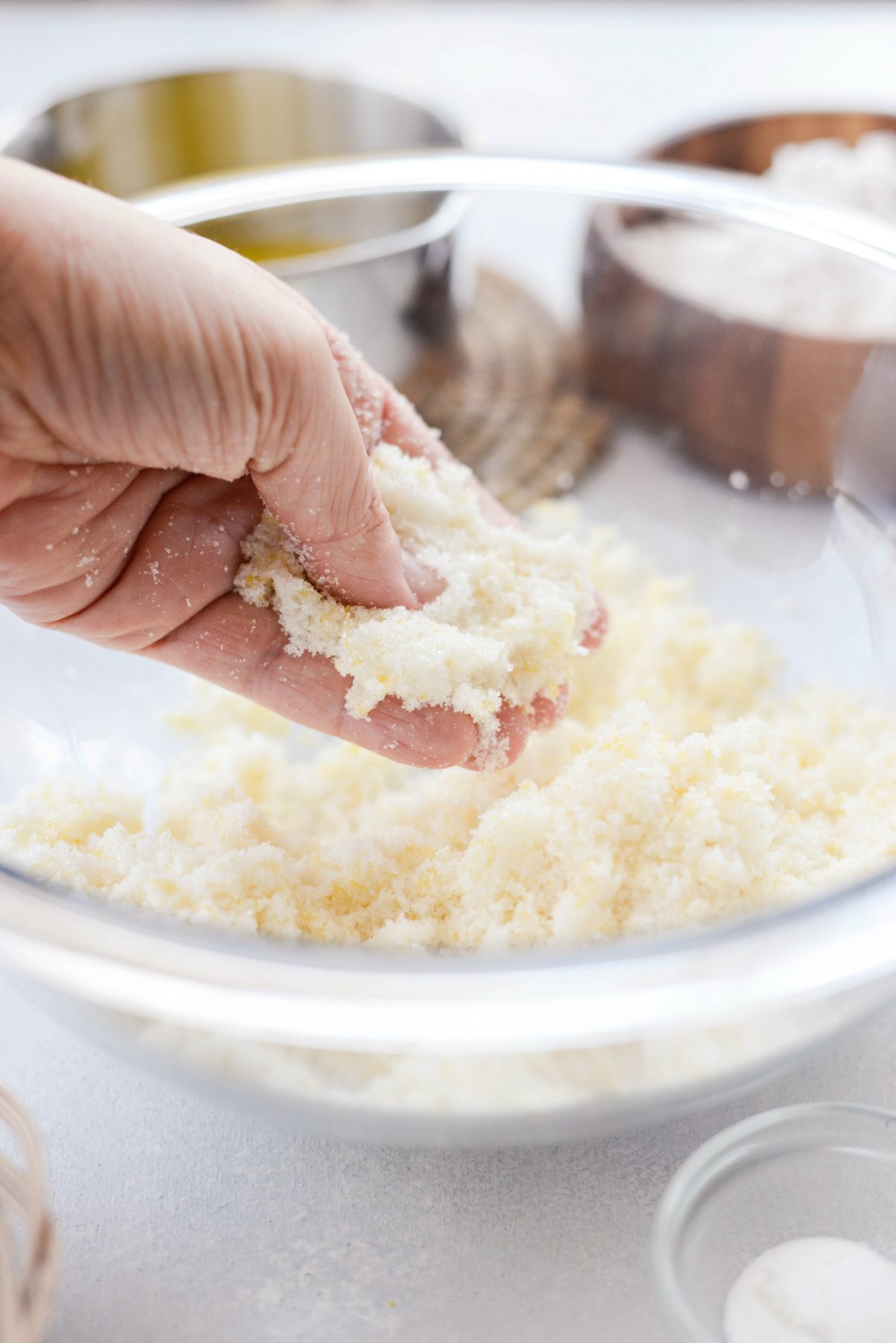 In a separate bowl, add the 2 tablespoons lemon zest and 1 cup sugar. Then using your impeccably clean hands, massage the sugar and zest.
To the bowl with the sugar, crack in 3 large eggs, add 2 teaspoons vanilla, 3 tablespoons lemon juice and 1/3 cup melted (cooled butter), whisking to combine.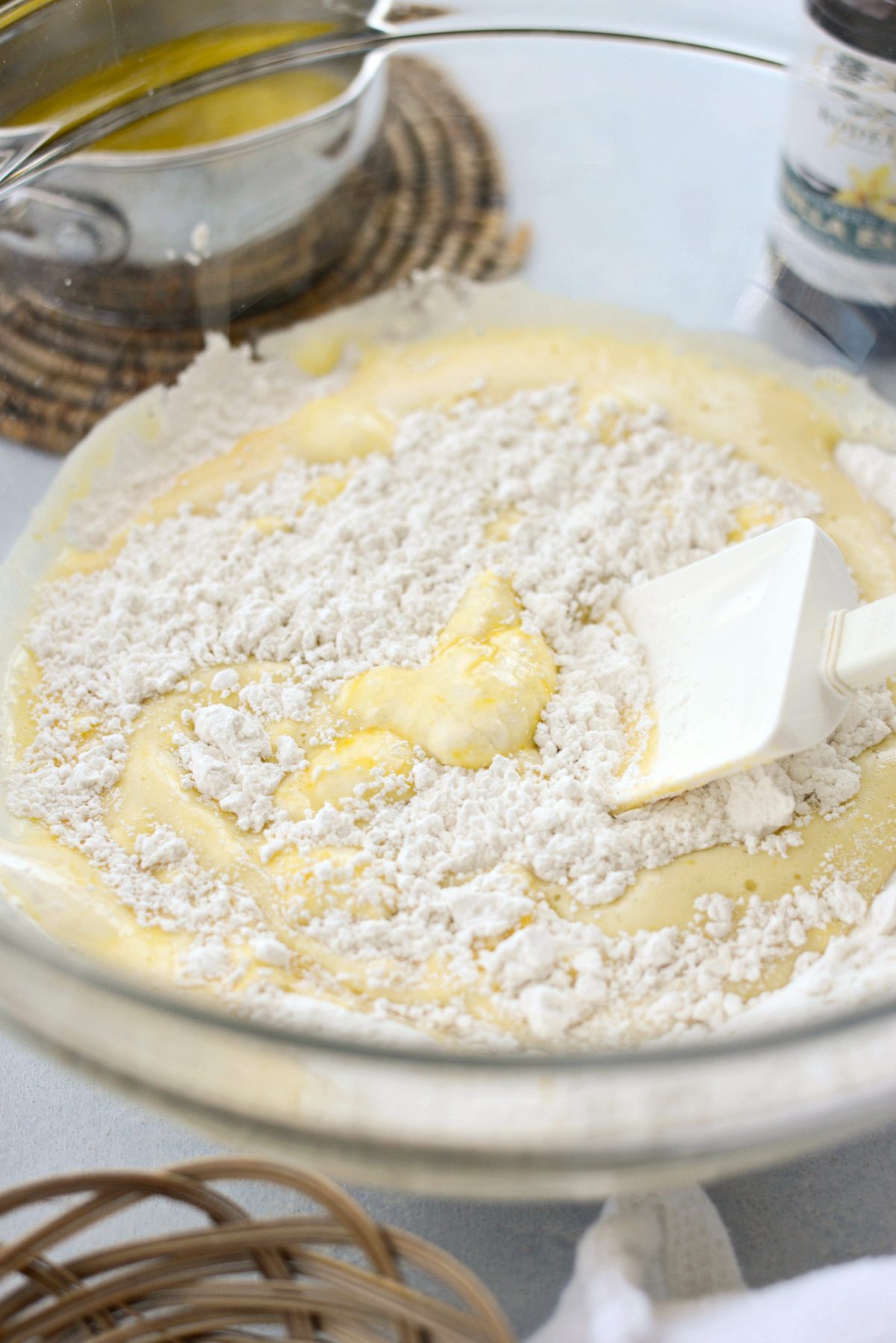 Alternate adding 1/3 (of the 1/2 cup) milk and dry ingredients. Stirring just until incorporated. With that said, be super careful not to over mix because you don't want a dense cake.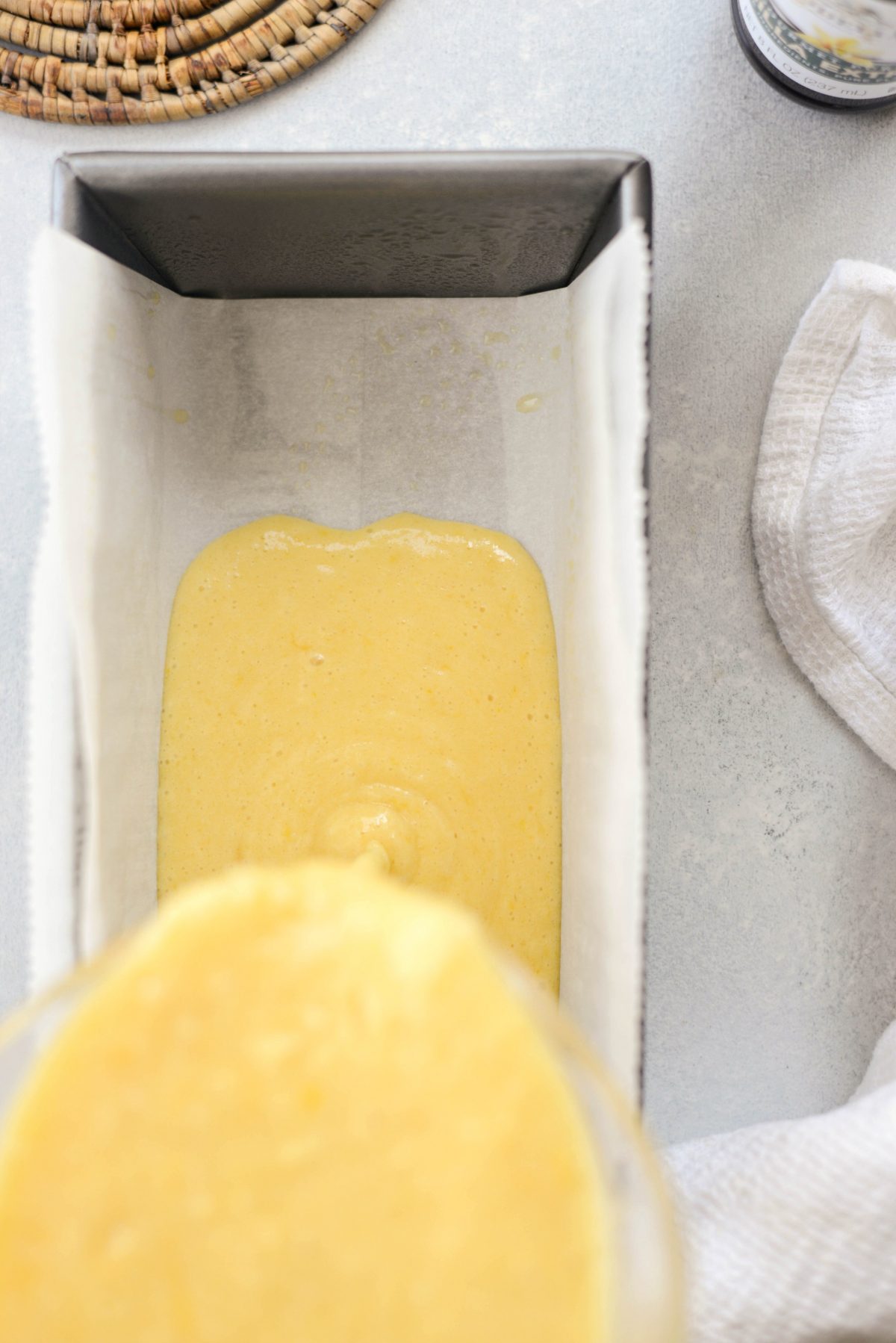 Next, pour the batter into a 8×5 that has been sprayed and lined with parchment paper.
Then slip the pan into your preheated oven and bake for 35 to 40 minutes or until a tester comes out with only a few crumbs attached. Once baked, allow the cake to cool in the pan for 10 minutes before running a knife around the edge and using the parchment to remove the loaf.
Place on a wire rack to cool.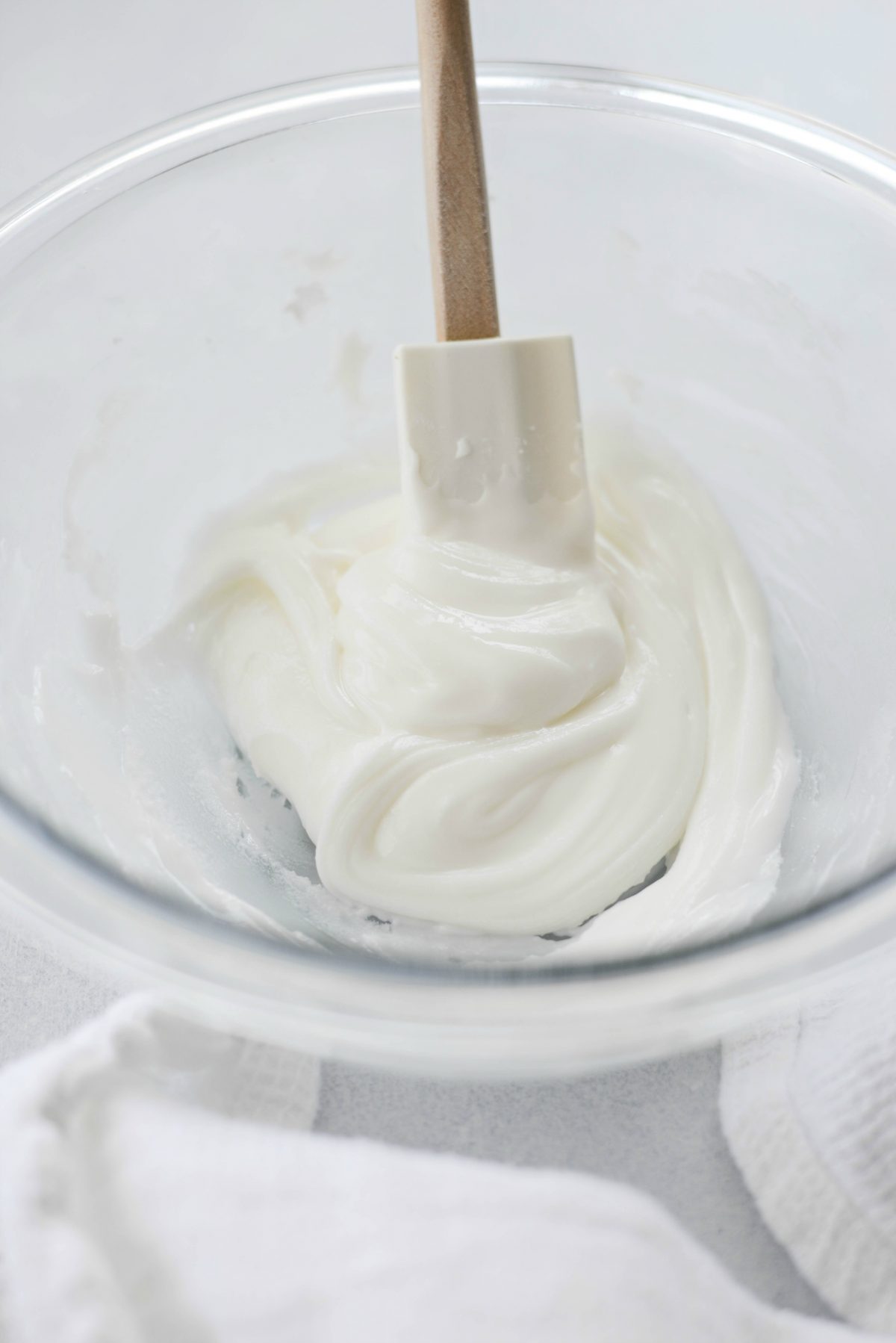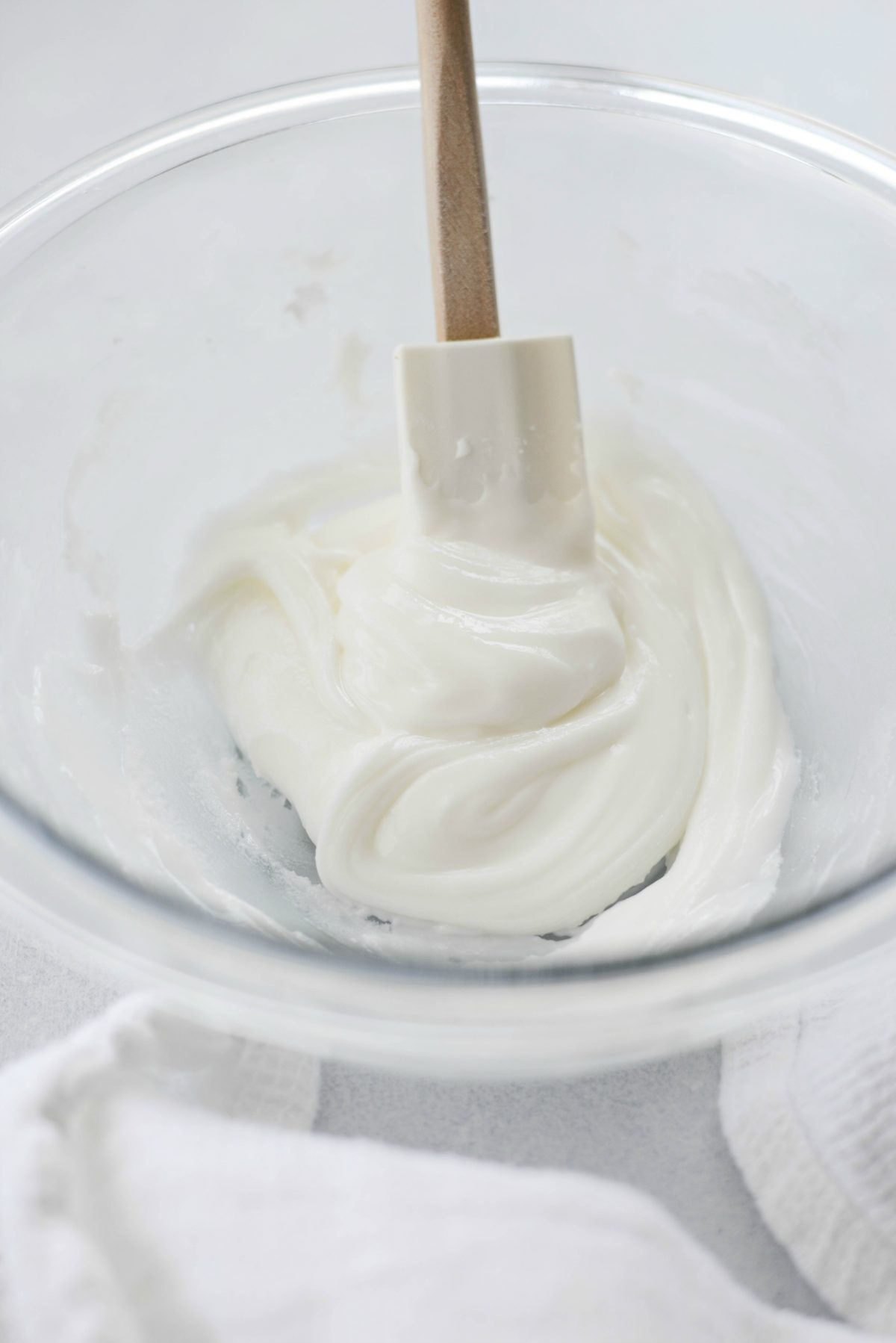 Once the cake has cooled, make the glaze by whisking 1 cup powdered sugar with 2 tablespoons lemon juice.
If the glaze seems a tad to thick, add a few small splashes of water to thin it out if need be. However, the glaze should be thick. Because I have zero patience when it comes to waiting, my cake was still a little to warm and as a result, my glaze looks a little thin.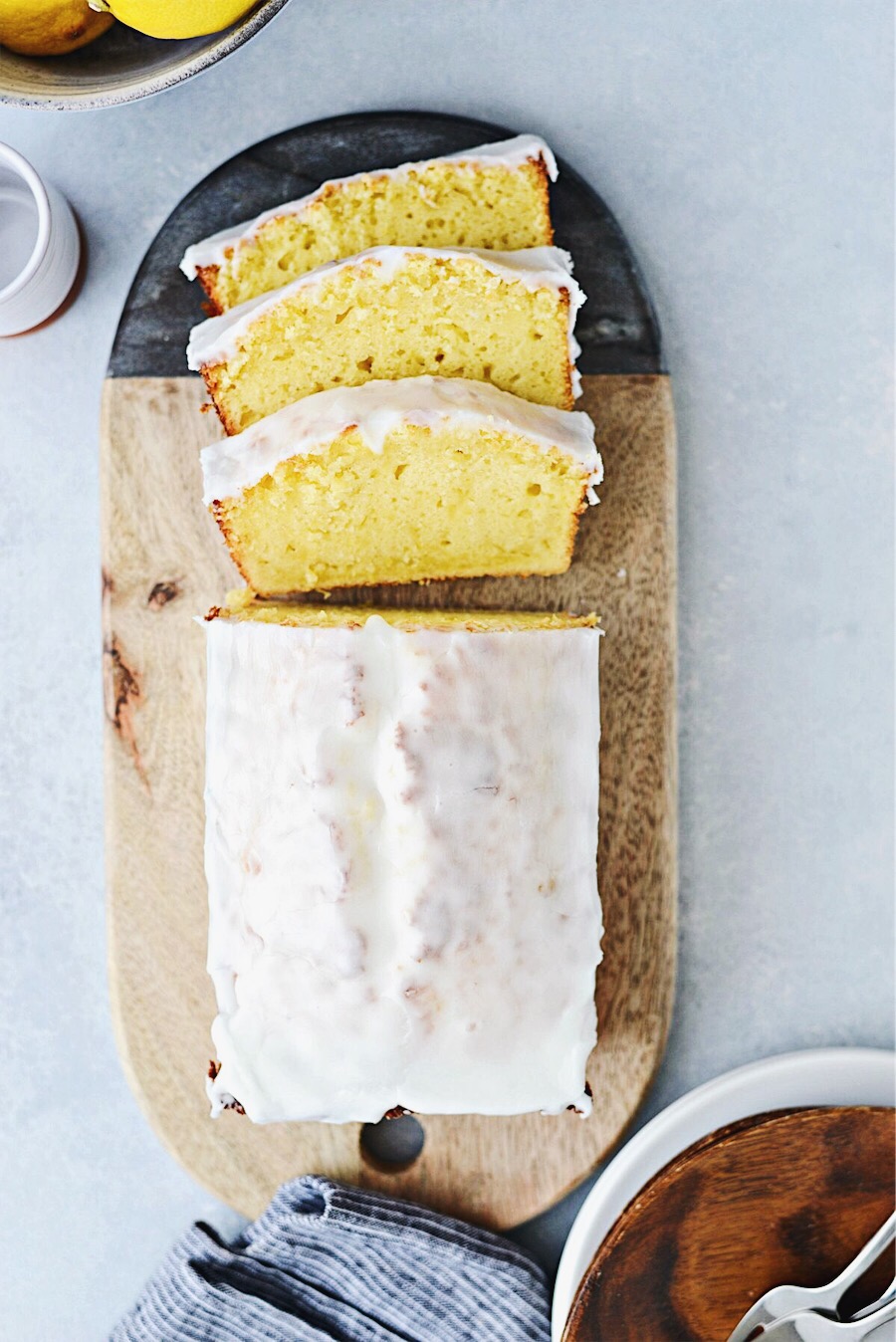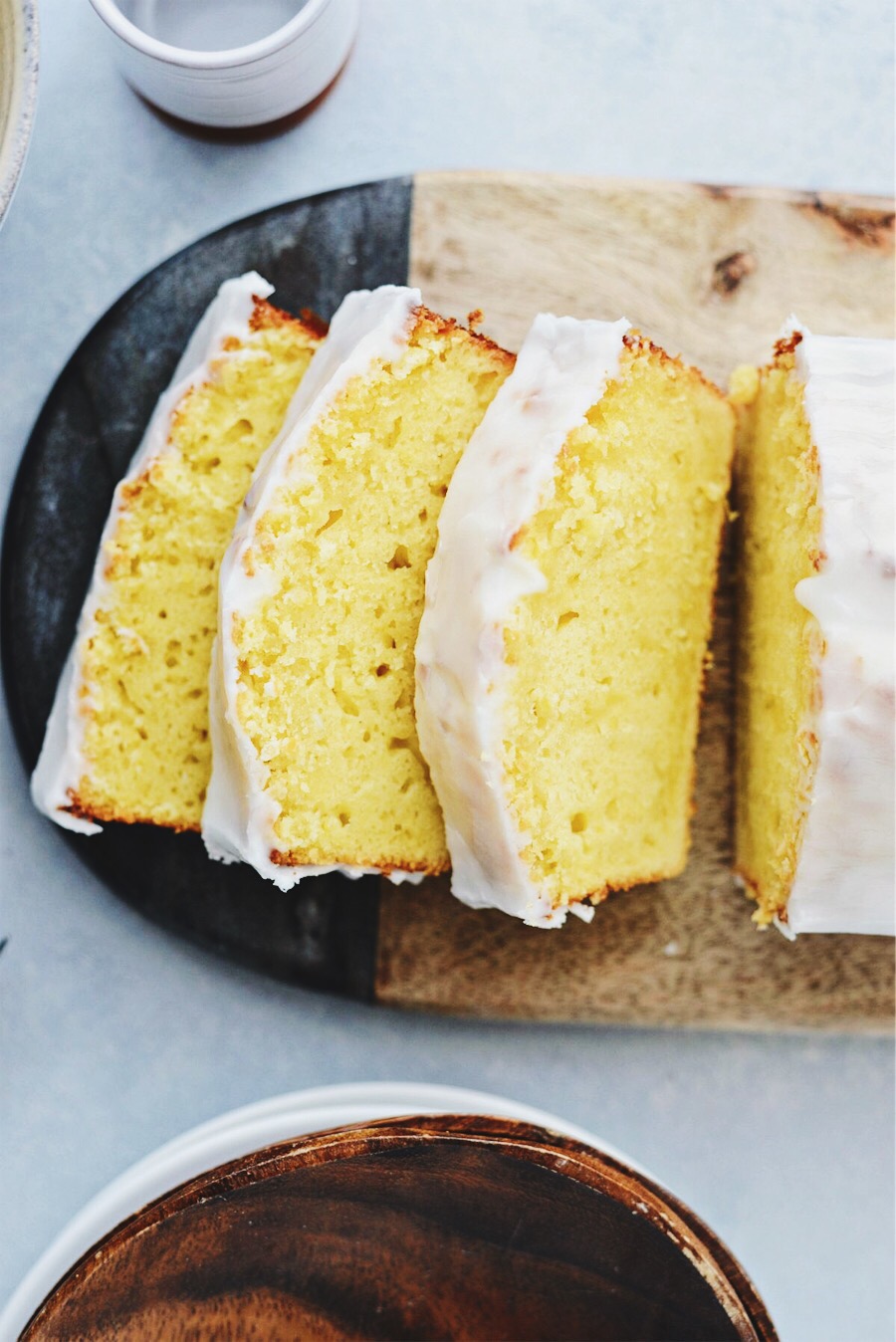 This glazed lemon cake smells all kinds of amazing! And that glaze is phenomenal. It adds the perfect lemony final touch, so in other words, don't skimp on the glaze!
Finally slice, serve and devour.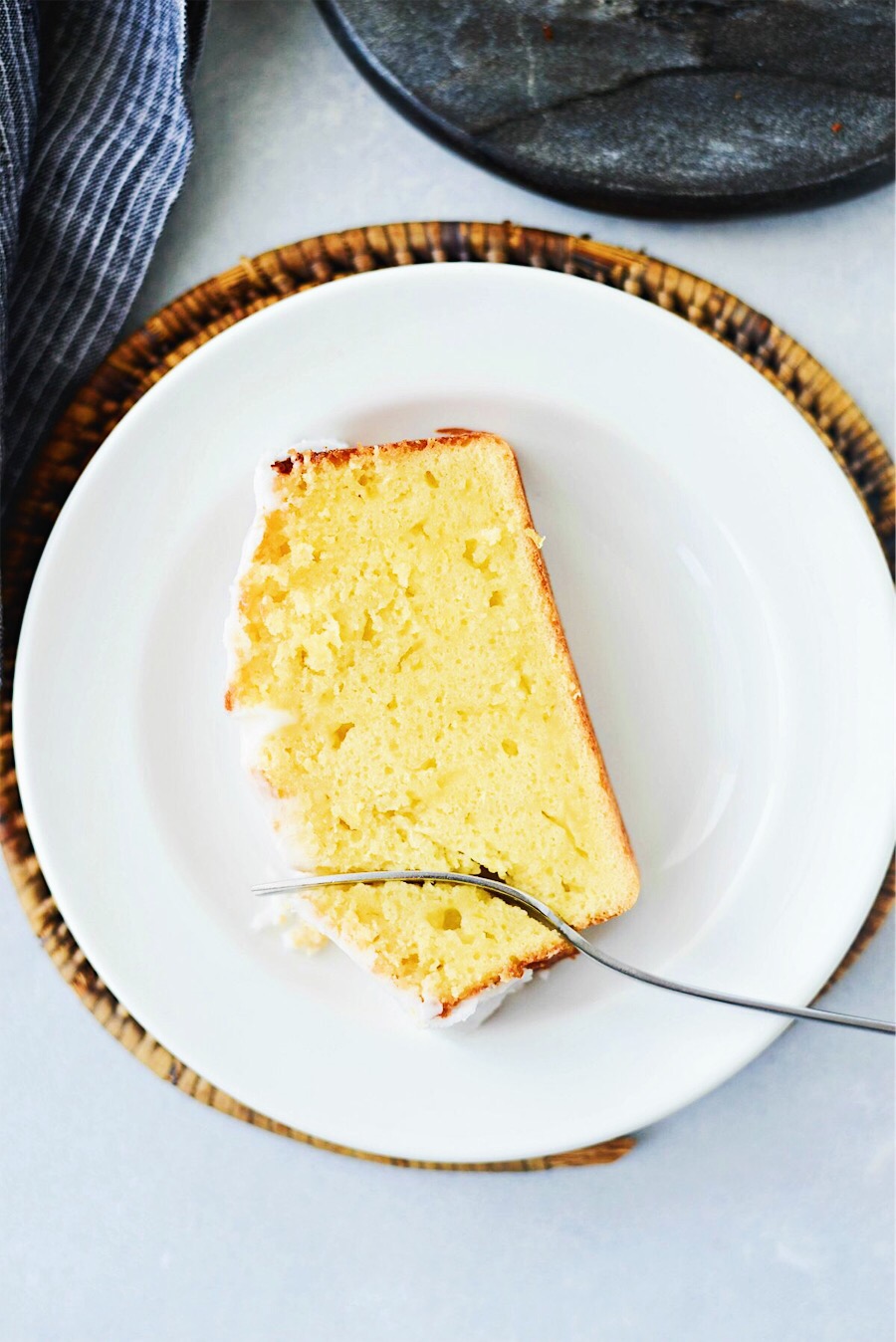 Enjoy! And if you give this Glazed Lemon Cake recipe a try, let me know! Snap a photo and tag me on twitter or instagram!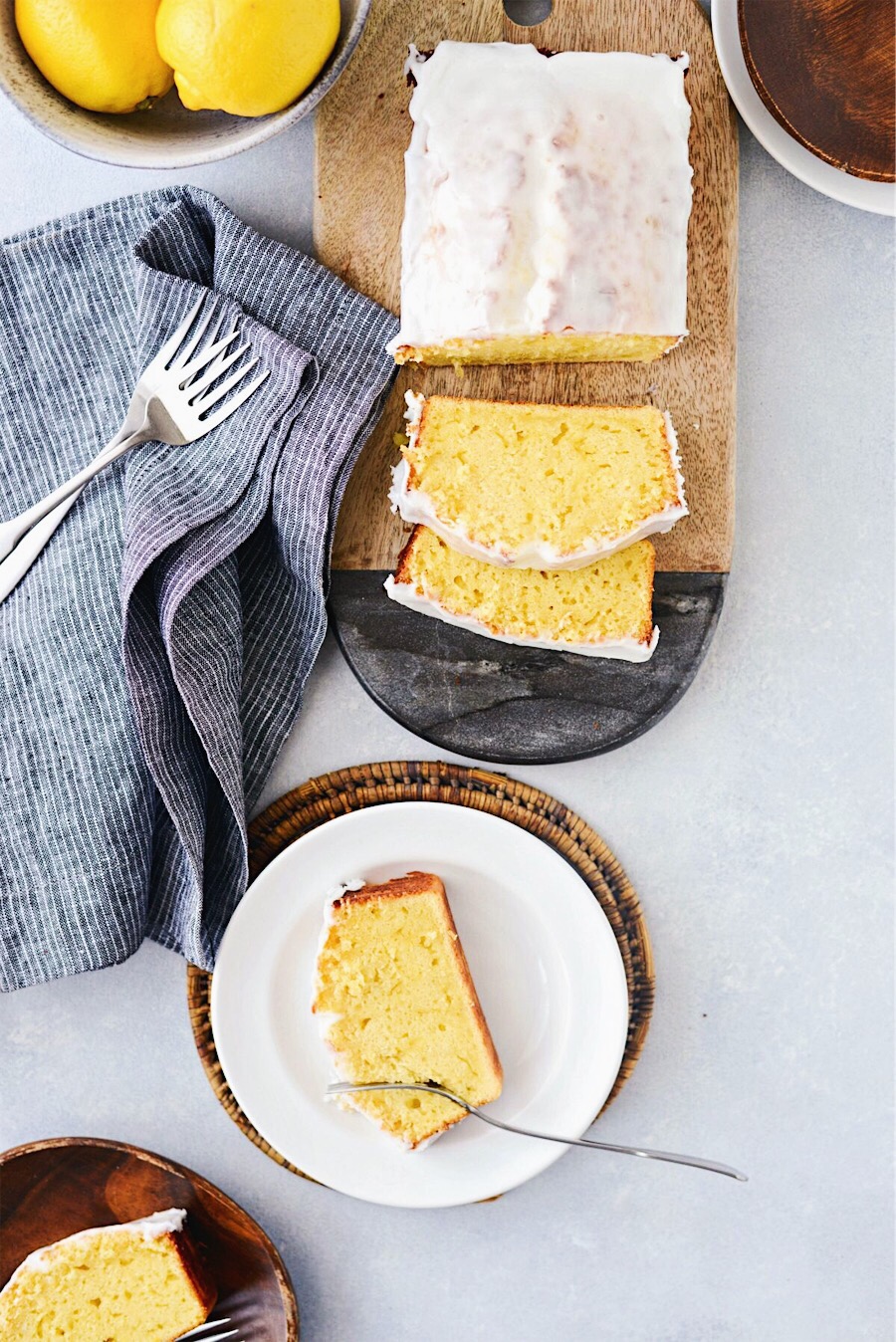 This post may contain affiliate links.
Buy the Cookbook: Simply Scratch : 120 Wholesome Homemade Recipes Made Easy Now available on Amazon »
THANK YOU in advance for your support!