Gingerbread Pancakes are spiced with ginger and ground cinnamon, nutmeg and clove. Topped with a whipped cinnamon butter and drizzled with real maple syrup. These pancakes taste like the holidays!
Happy Friday! It's has been a crazy busy week around here. The end of Malloree's volleyball season and beginning of winter break, not to mention Mercury Retrograde. Can we talk about this retrograde for a minute? For me personally, I always feel the shift or whatever. (Pat's rolling his eyes, I know it.)
But whenever there's a retrograde I can't concentrate, at all. Whether I need to making my grocery list, write blog post and I definitely don't have the attention span to edit it. And I'm all of a sudden super clumsy. In this last week, I dropped and successfully broke my pepper grinder, sending a million black peppercorns in every possible direction. I also managed to make a mess of just about every recipe I tried to make/shoot AND I also dropped a 50 pound mantle (thats covers the top of our basement corner gas fireplace) onto a glass vase which shattered in a million tiny shards. Mercury Retrograde is real and it ruins me.
Now that it's over I can finally focus on the holiday weekend. I have a lot to do, like grocery shop, clean and wrap all the presents. But my hopes are to get everything done by Saturday.
Wish me luck.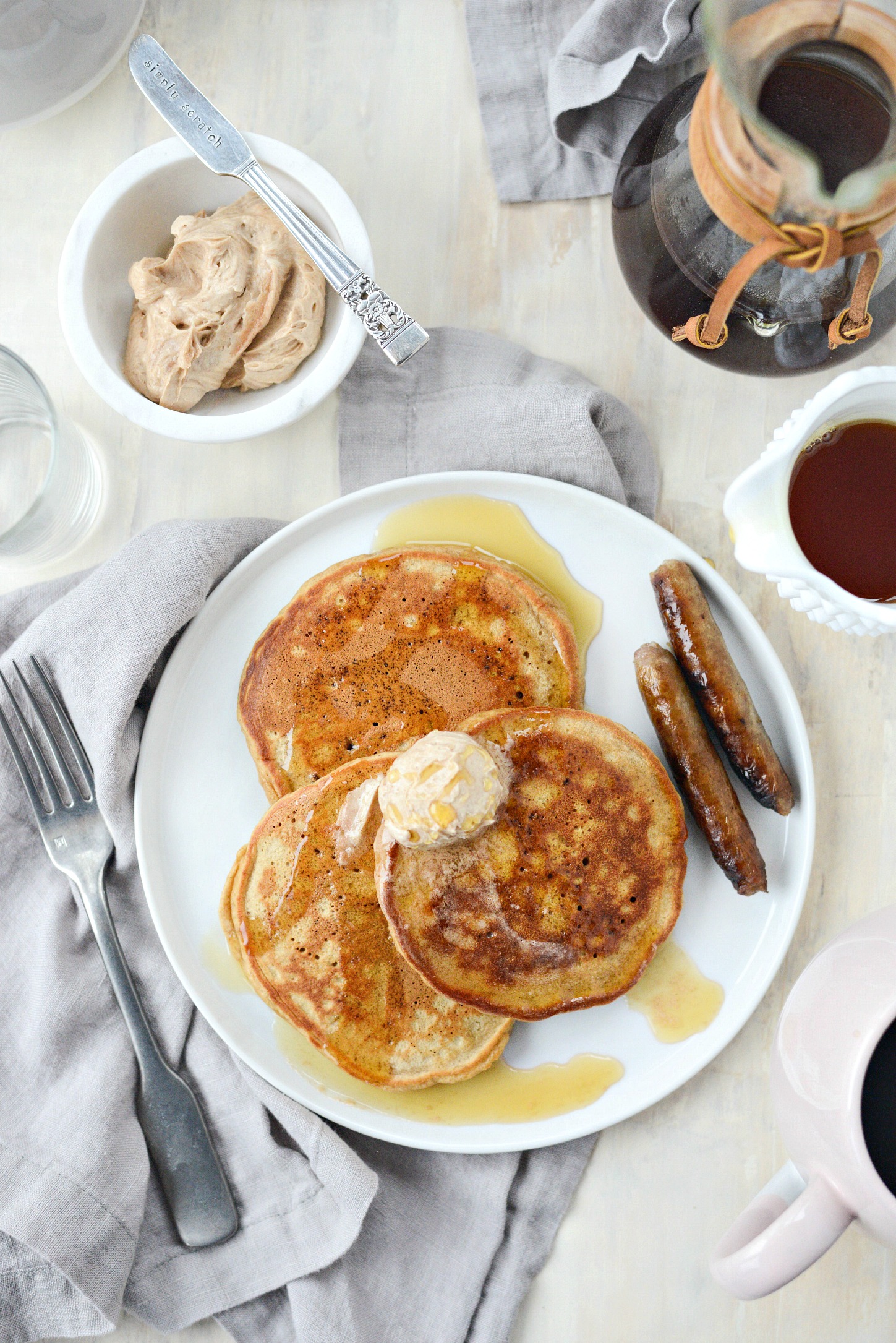 Speaking of Saturday, you should totally make these gingerbread pancakes this weekend! I took my trusty and basic recipe for pancakes and gave them a little gingerbread makeover. Serve with sausage and hot coffee for the perfect breakfast to kick of your holiday festivities!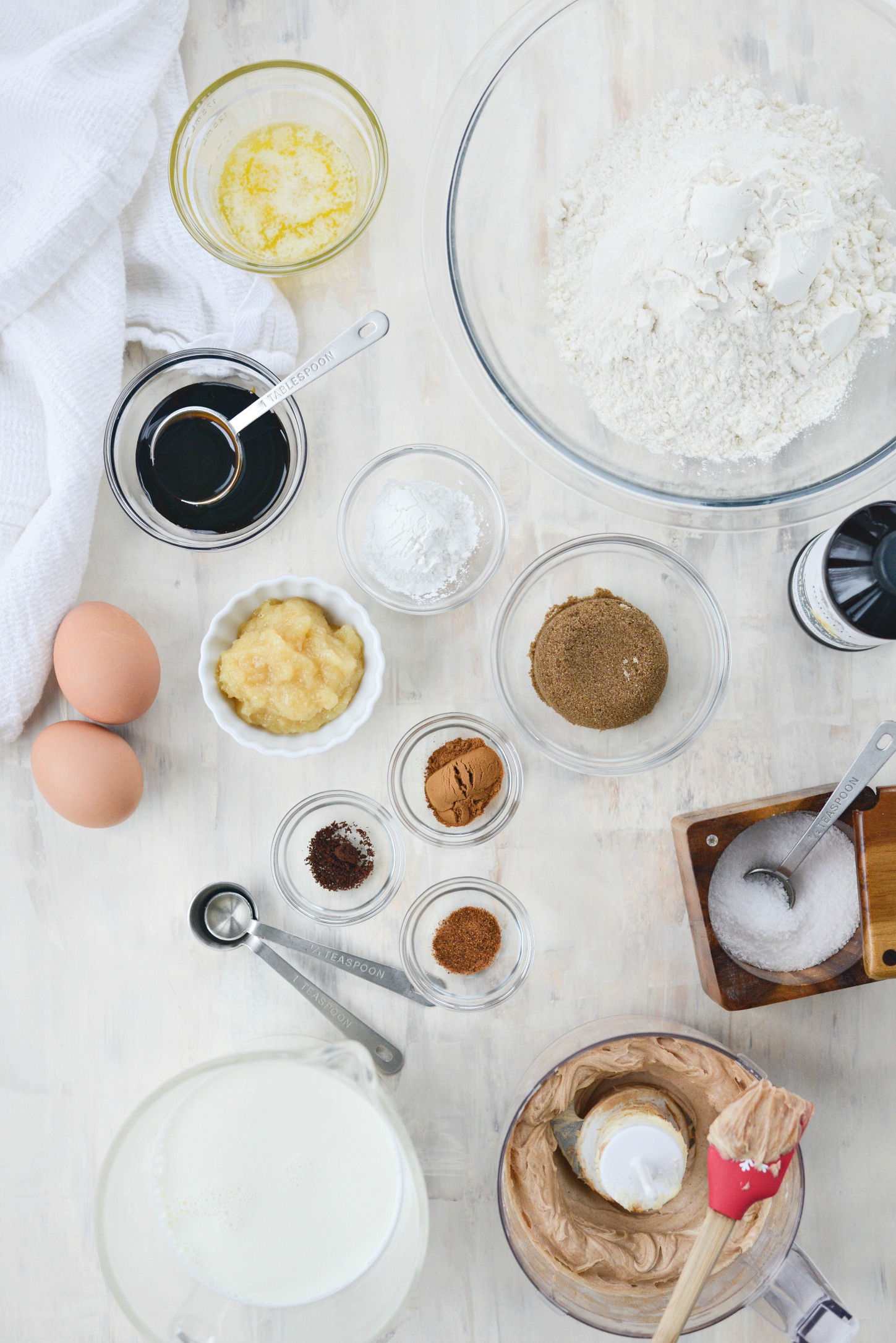 Because I thought I had ground ginger and didn't (I blame you Mercury Retrograde] I swapped in fresh ginger instead and it really did give these pancakes some ginger punch! I'll include both the fresh and dried ginger amounts in the recipe below.
To Make These Gingerbread Pancakes You Will Need:
flour
baking powder
brown sugar
ginger
ground cinnamon
clove
nutmeg
[un-sulphured] molasses
vanilla
eggs
milk
melted [and cooled] butter.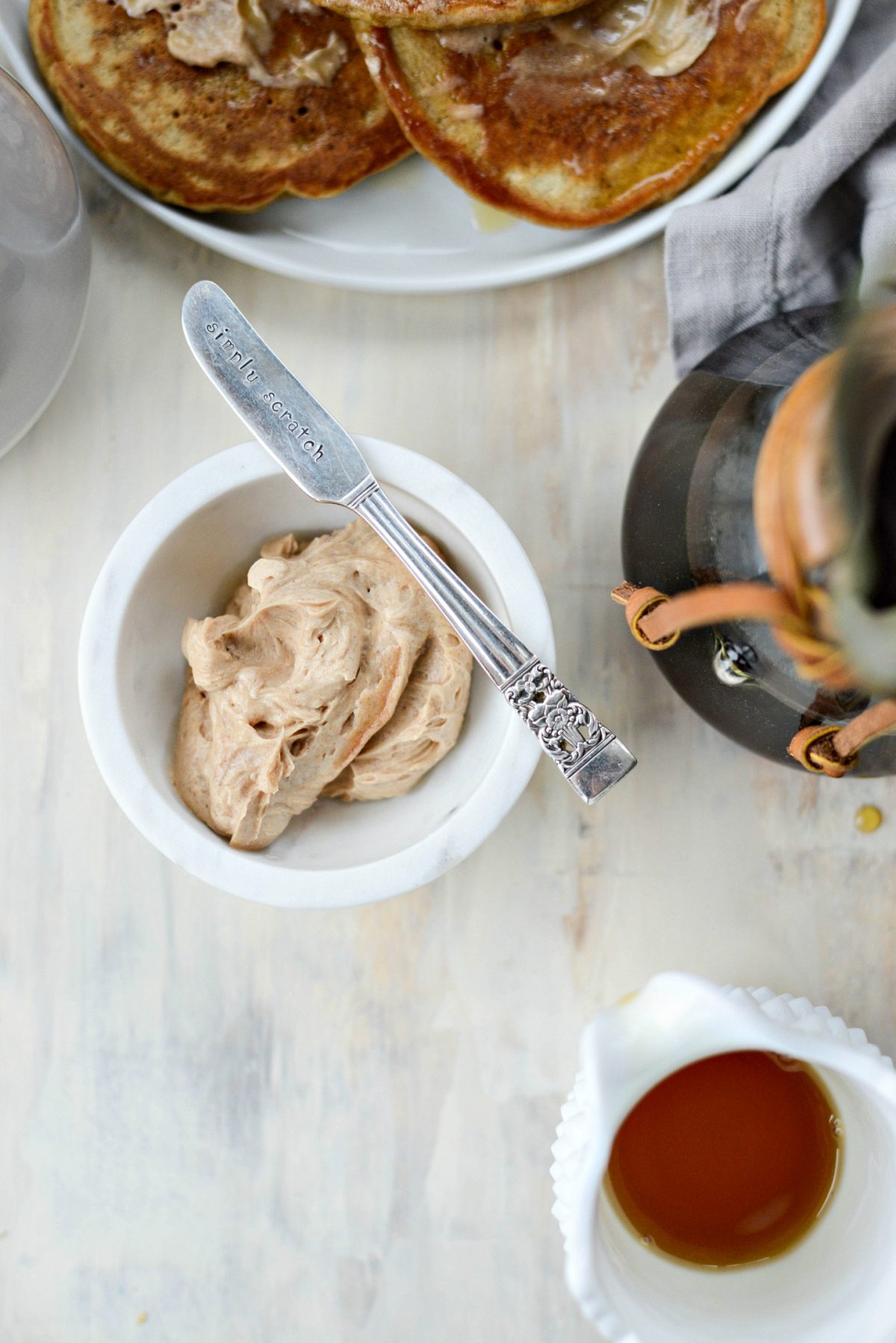 First things first, the whipped cinnamon butter. This stuff is magical! It won't keep the Mercury Retrograde mishaps from happening but it's definitely delicious.
Add a stick of softened [salted] butter to a mini food processor with a 1/2 cup of powdered sugar and 1 teaspoon of ground cinnamon. Blend, scraped down the sides and continue to blend until smooth. Set a side and then make the gingerbread pancakes.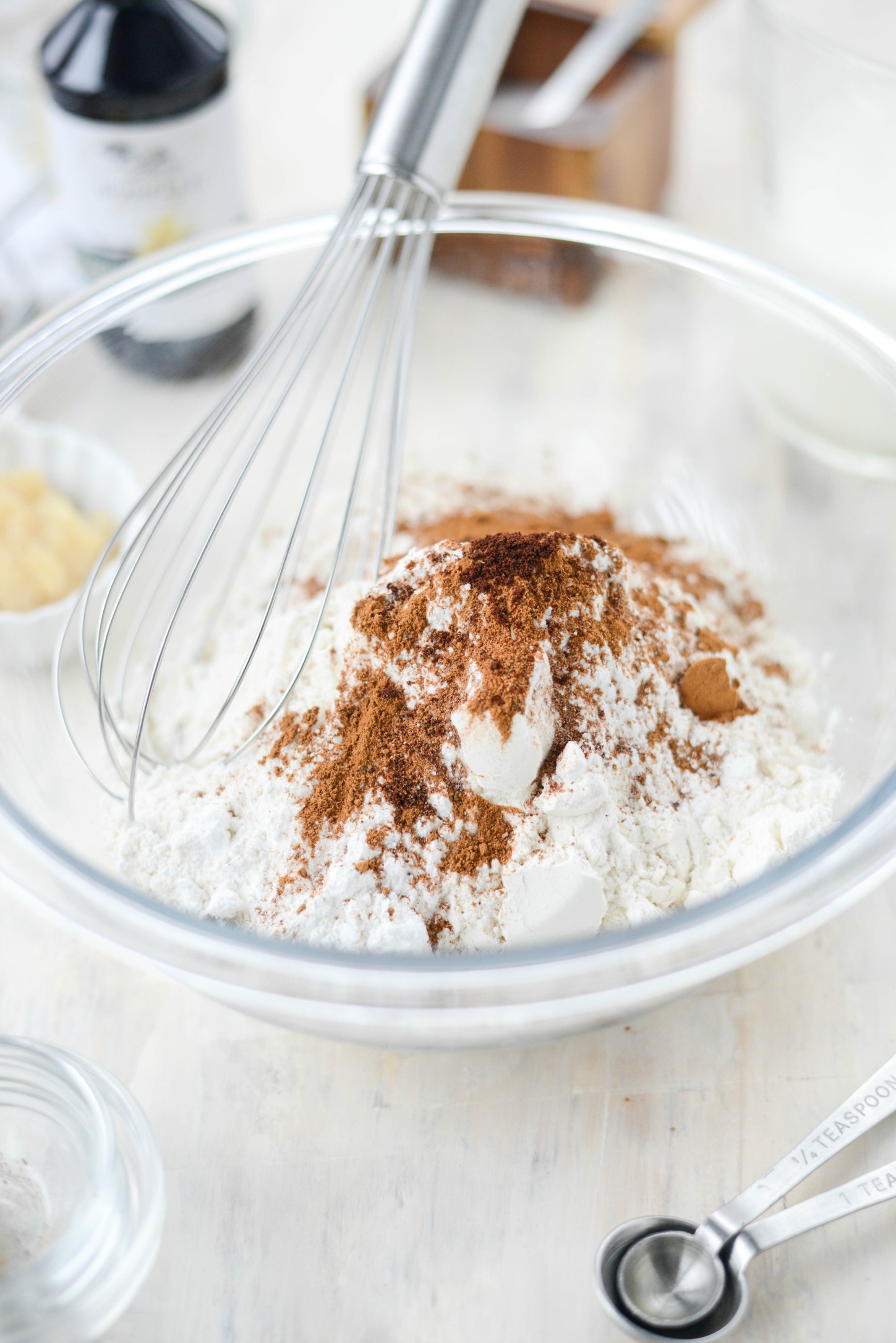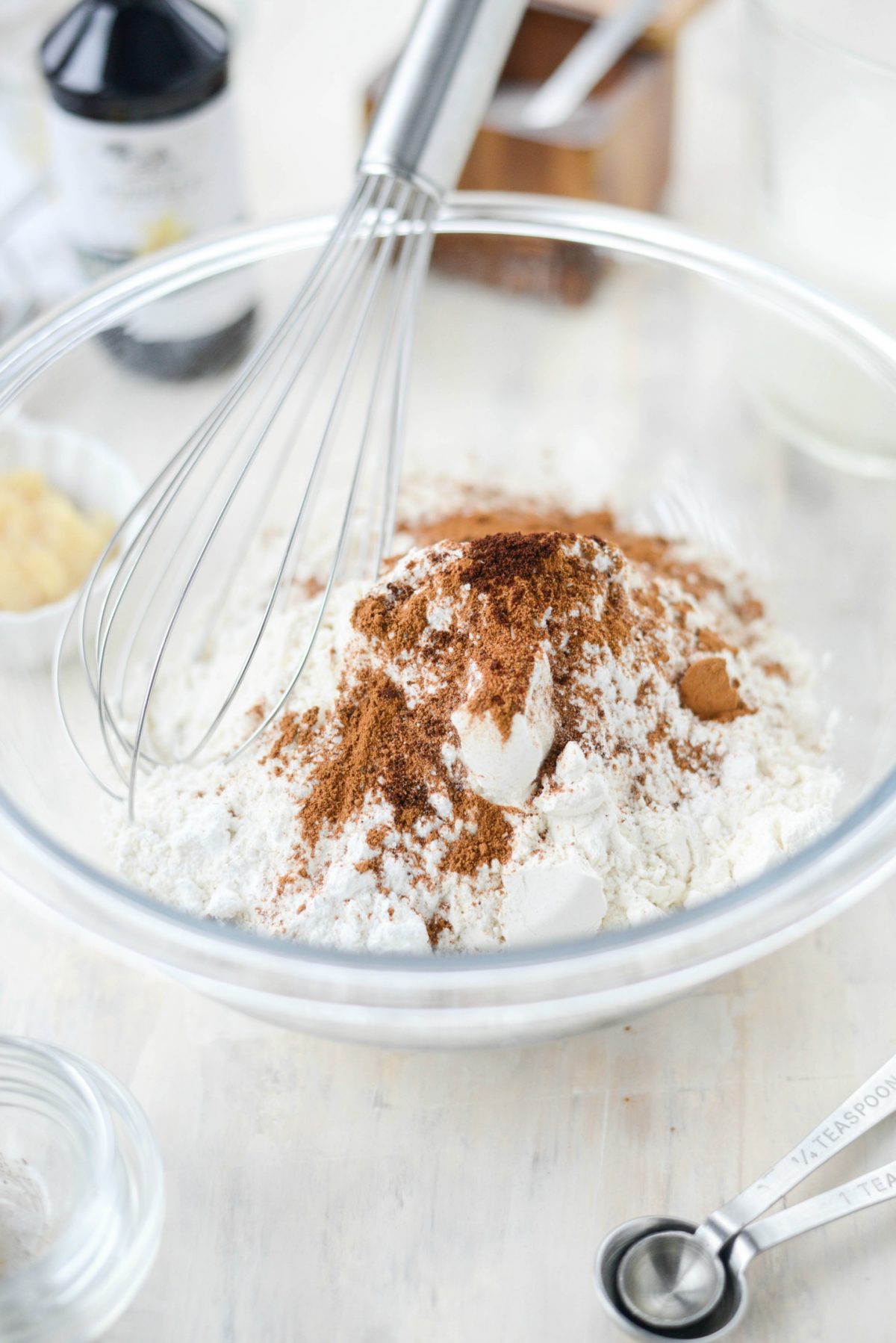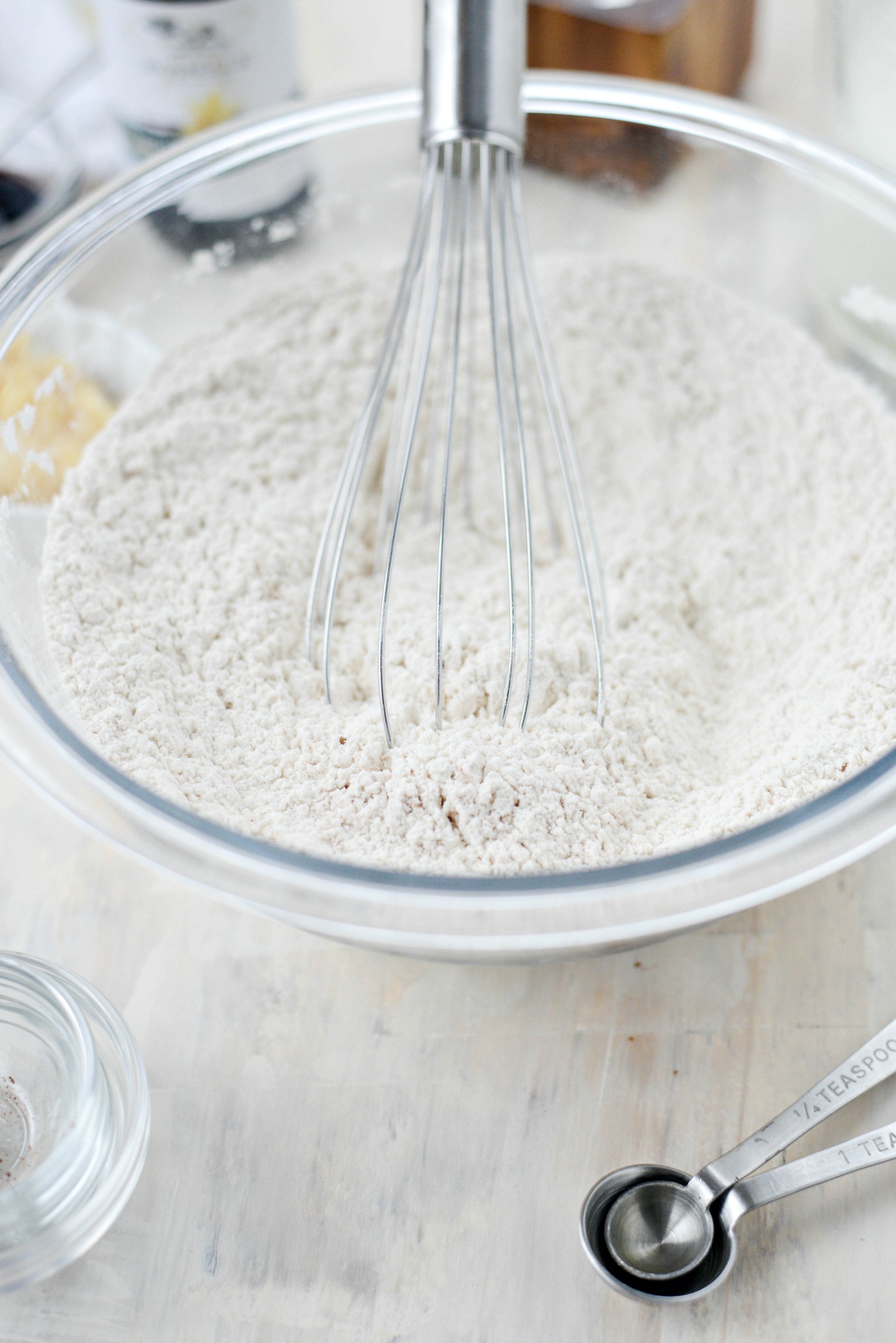 In a large bowl, whisk together 2-1/2 cups unbleached all-purpose flour with 2 tablespoons baking powder, 1 teaspoon kosher salt, 1-1/2 teaspoons ground cinnamon, and 1/4 teaspoon each of ground clove and nutmeg.
Note: if using ground ginger, add [1-1/2 teaspoons] it here.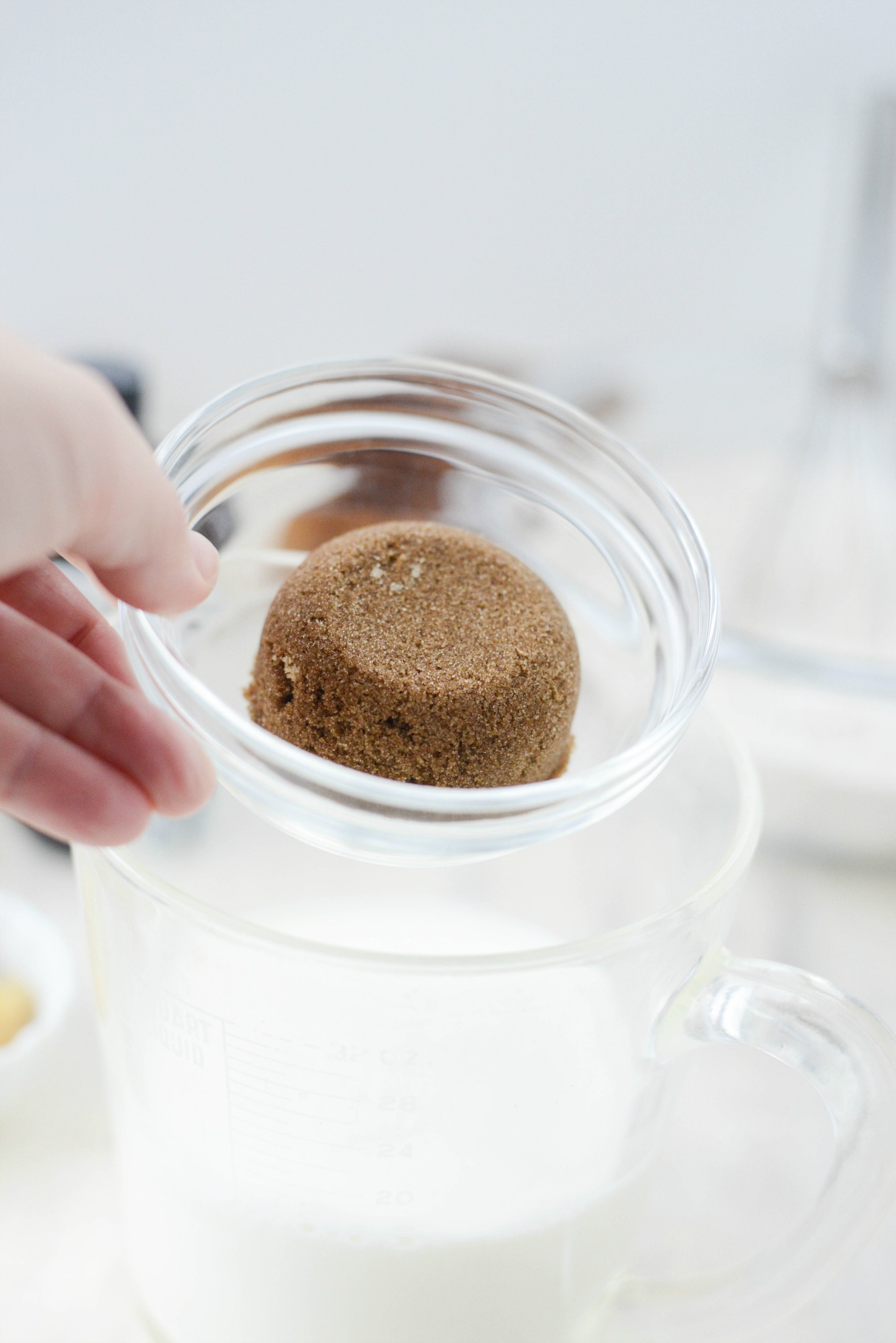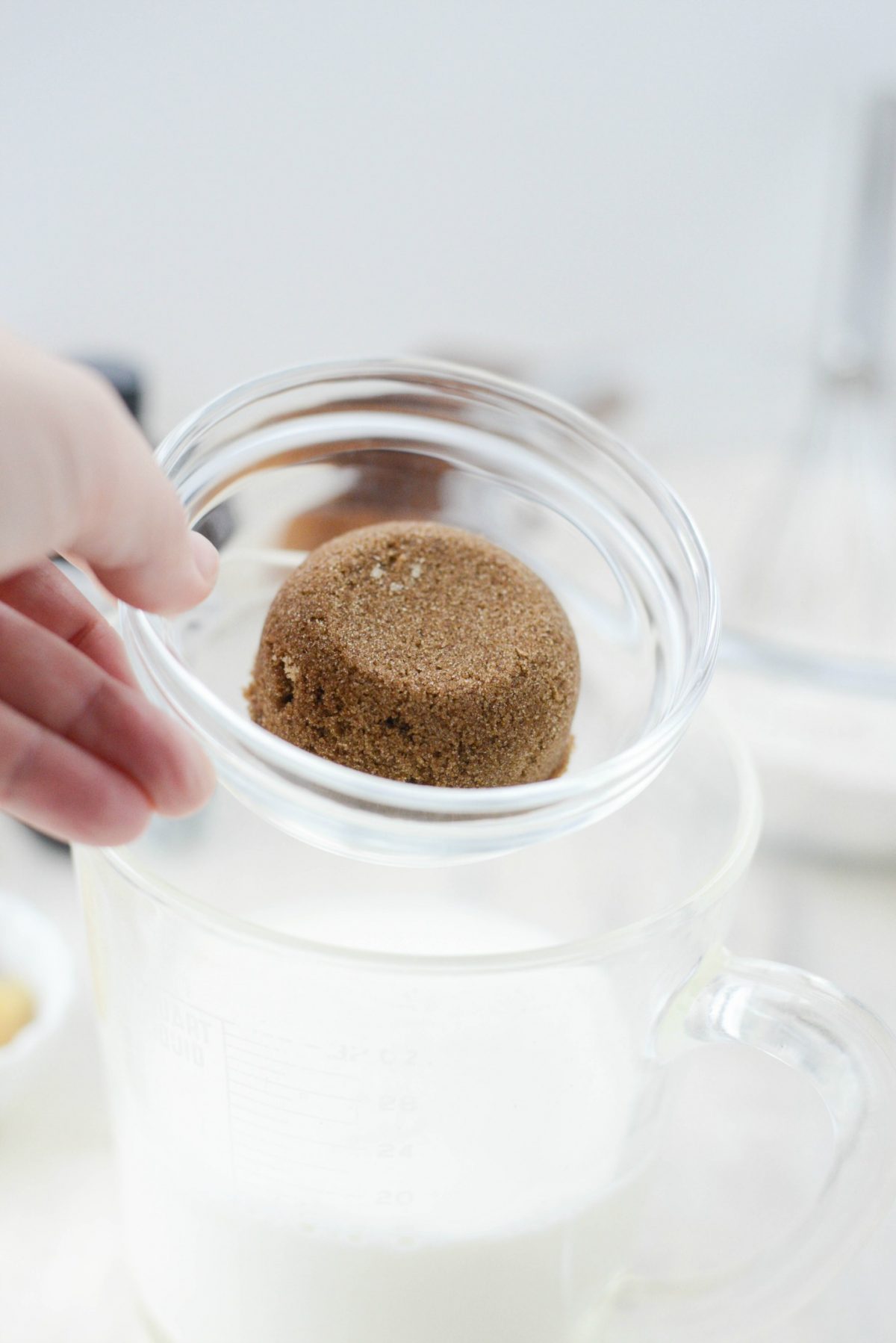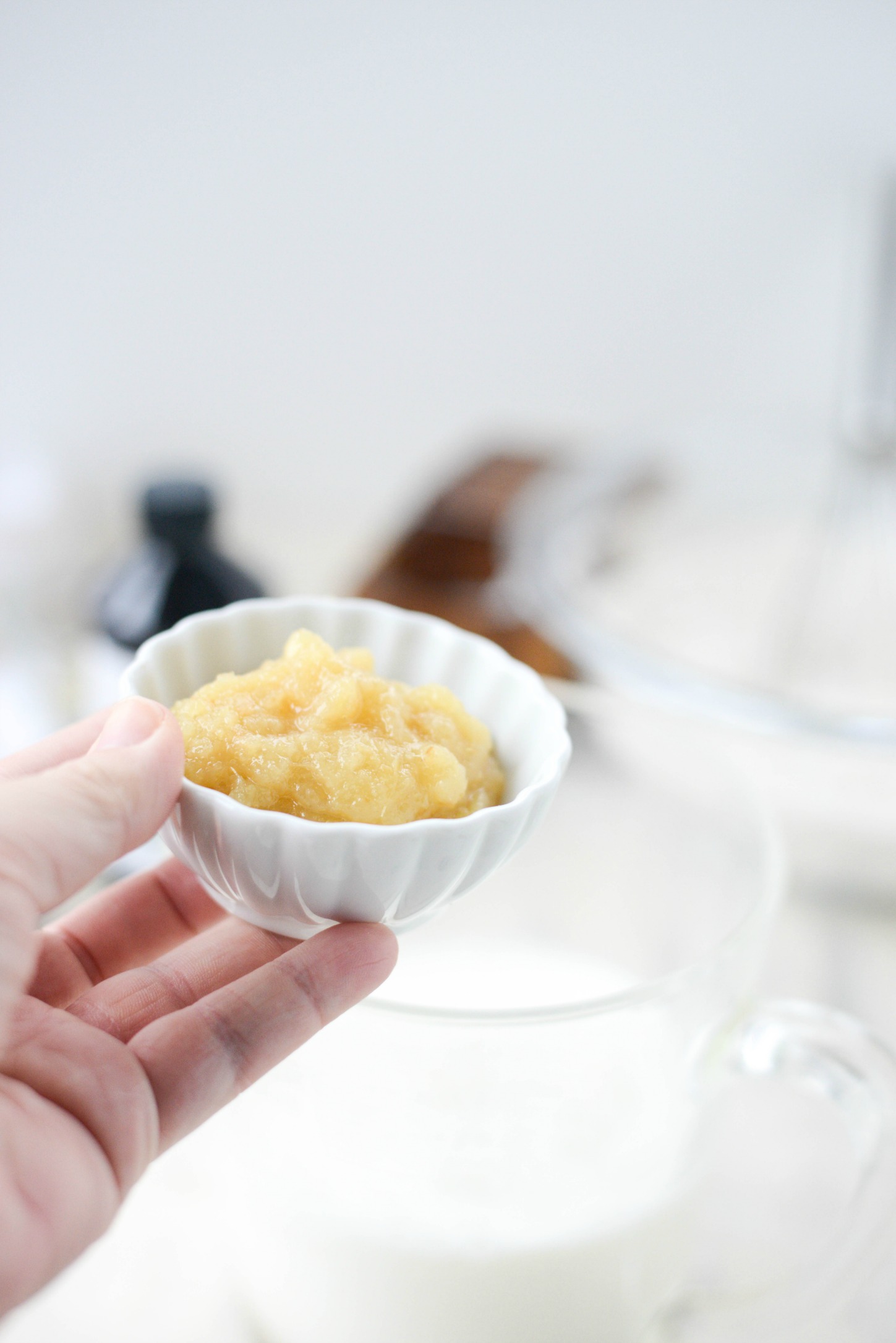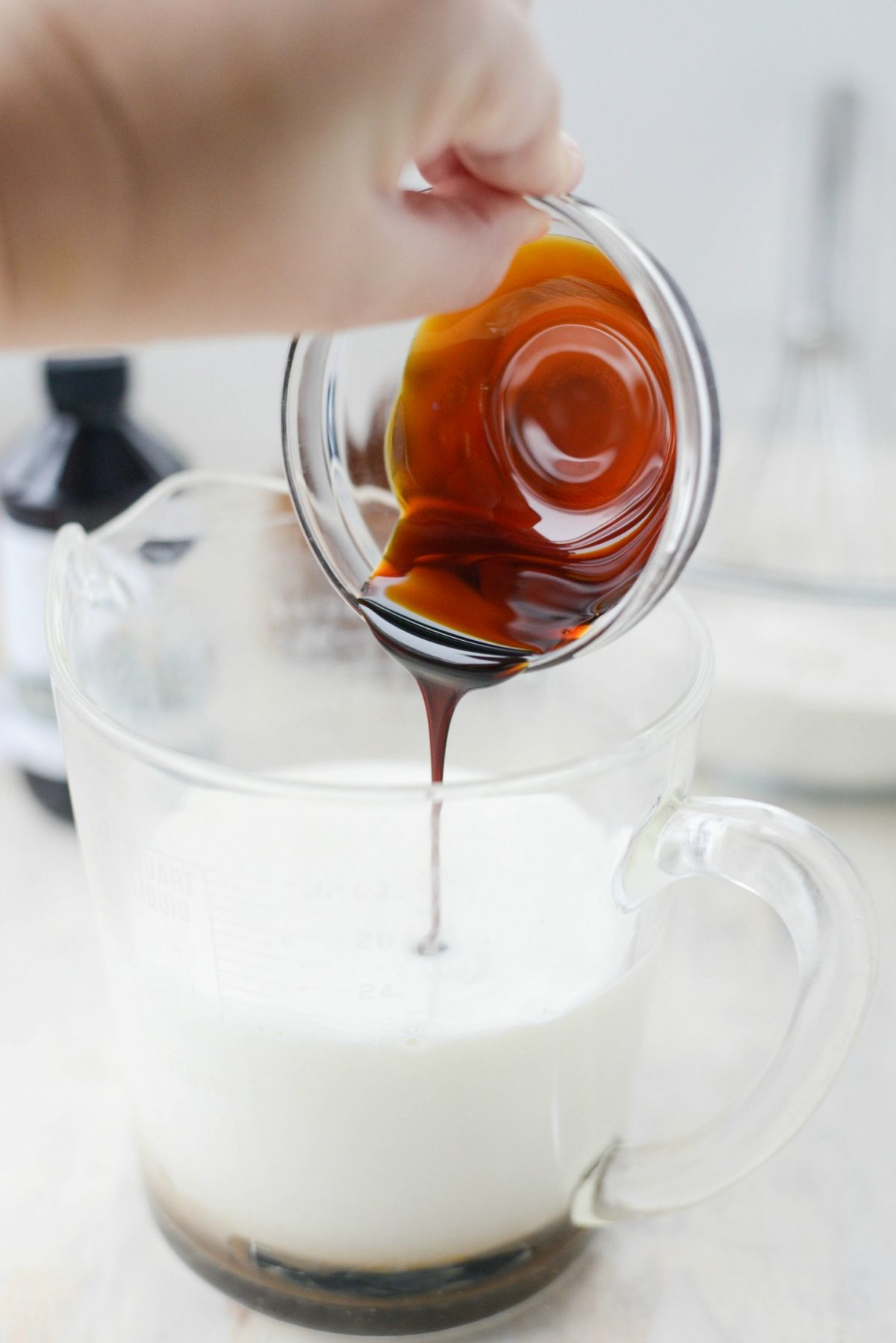 To the 2-1/4 cups of whole milk, add in the 1/4 cup of dark brown sugar, 2 tablespoons grated fresh ginger (if using), and 3 tablespoons of the un-sulphured molasses.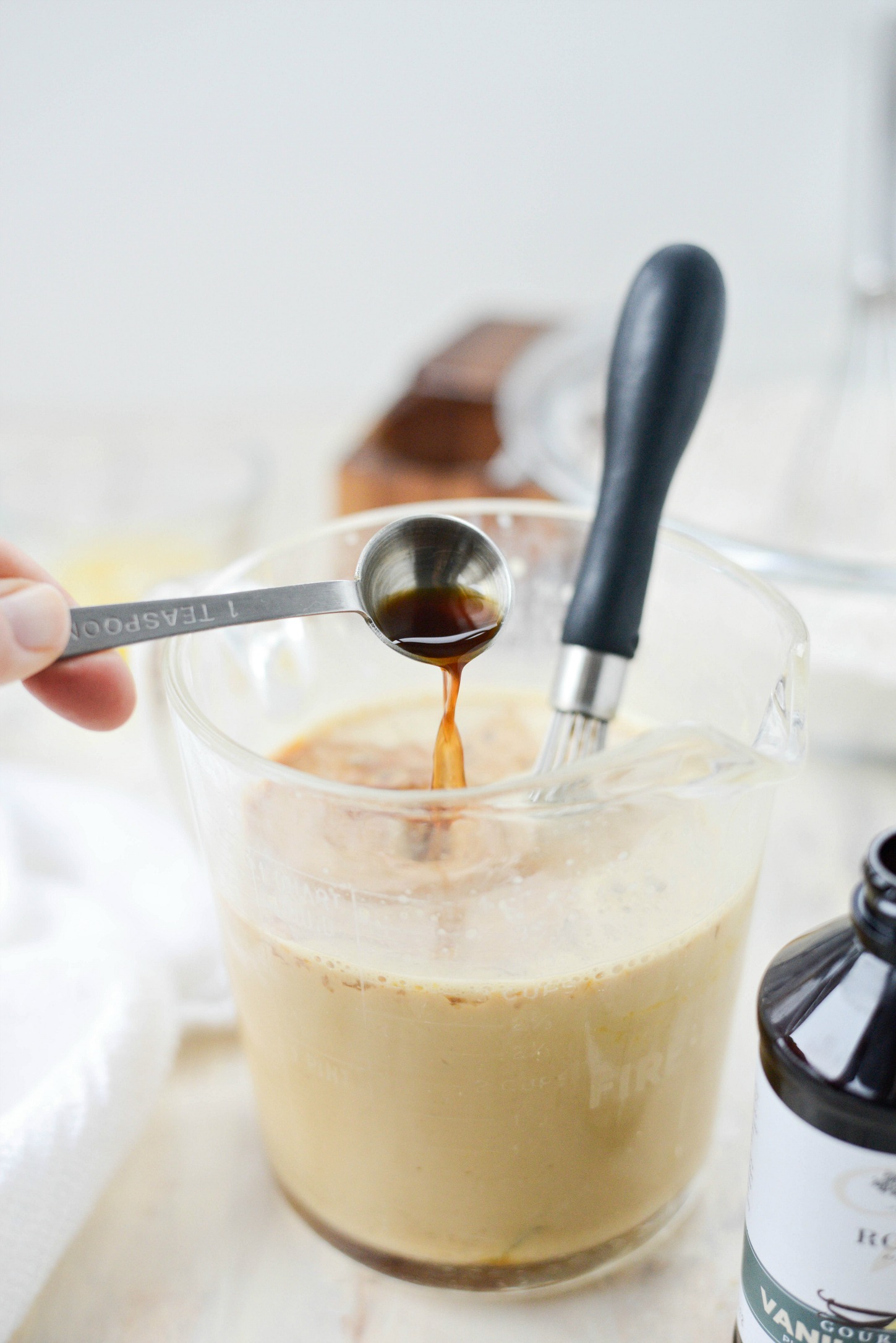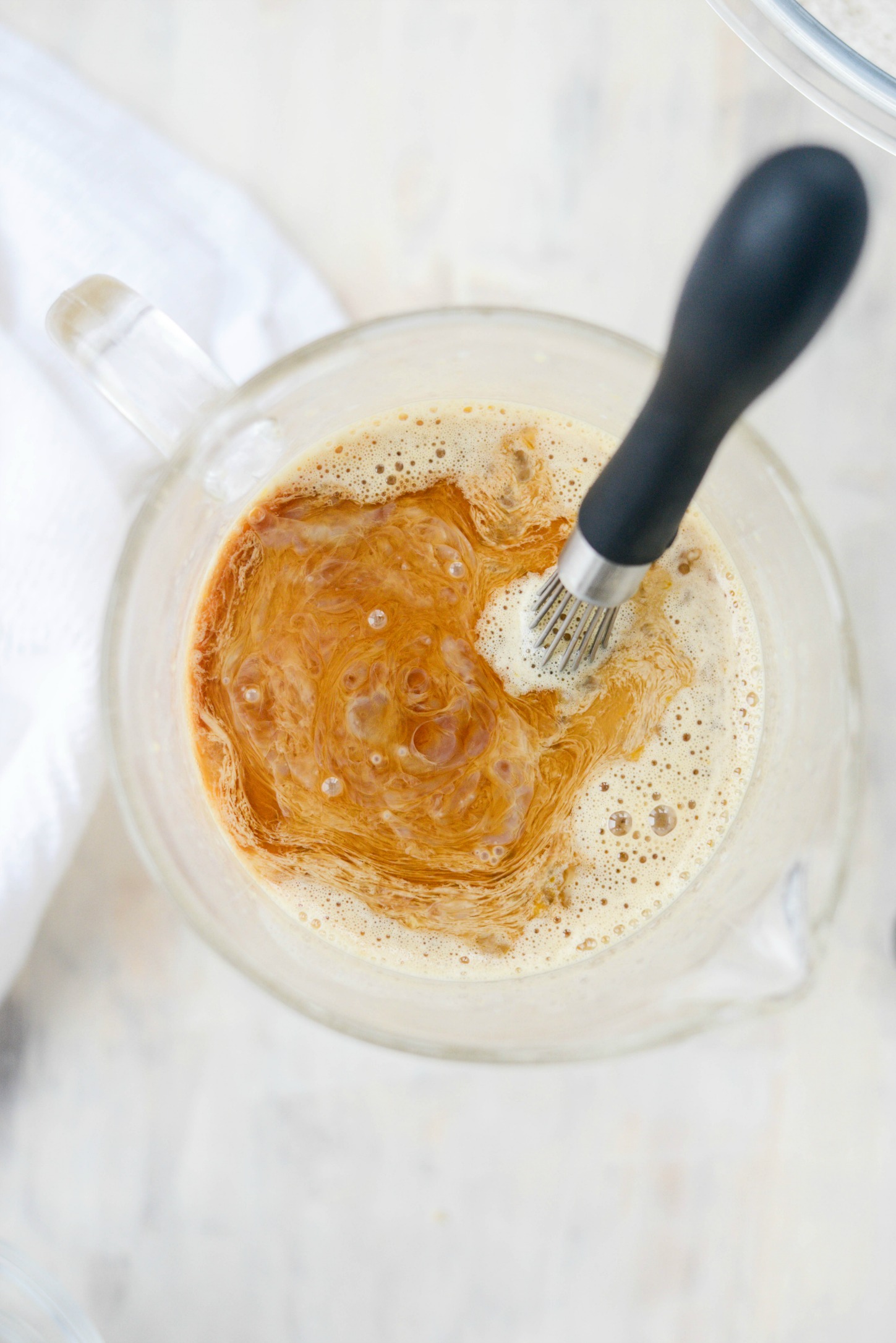 Crack in the 2 eggs and measure and add in 1 teaspoon pure vanilla extract.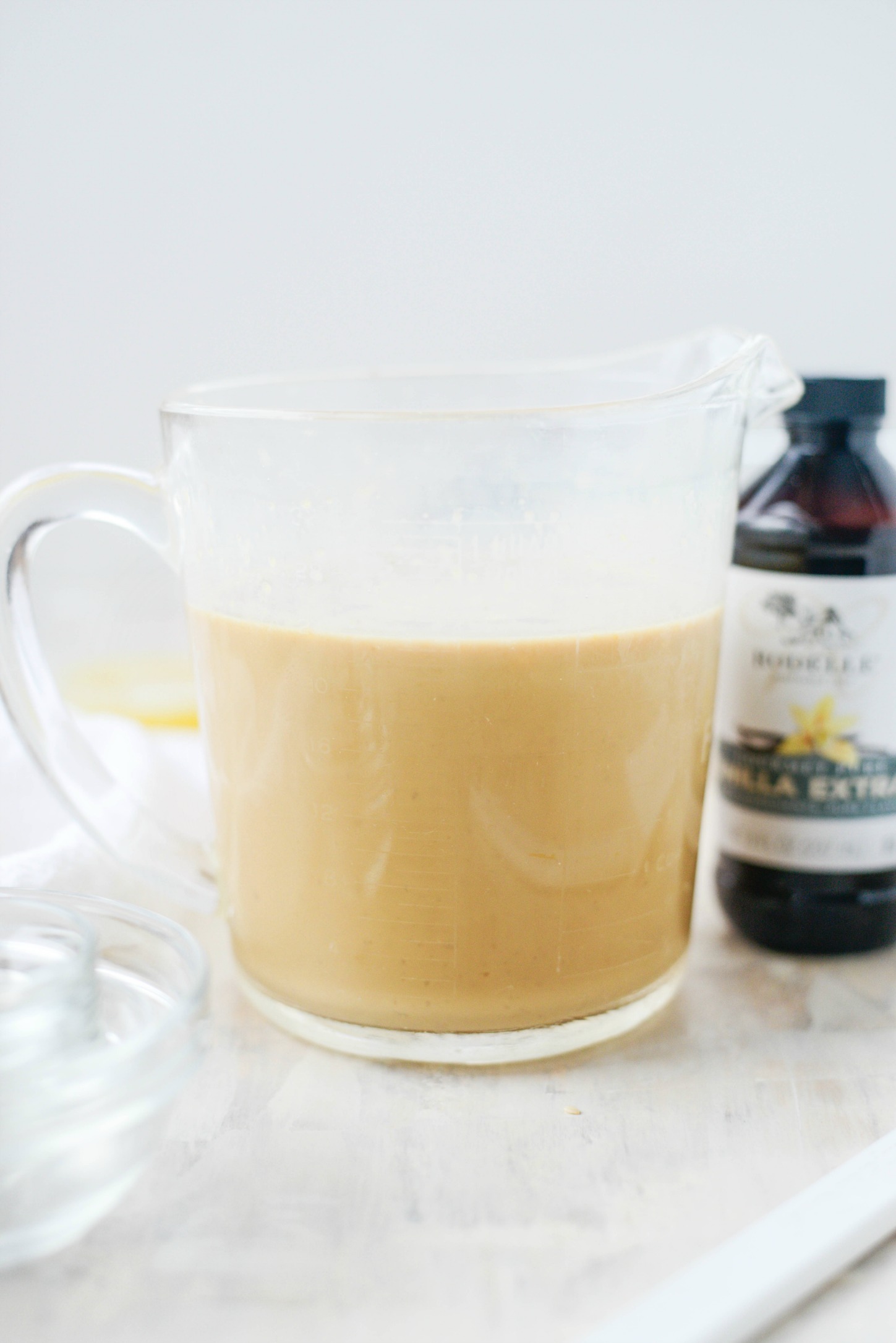 Whisk to combine.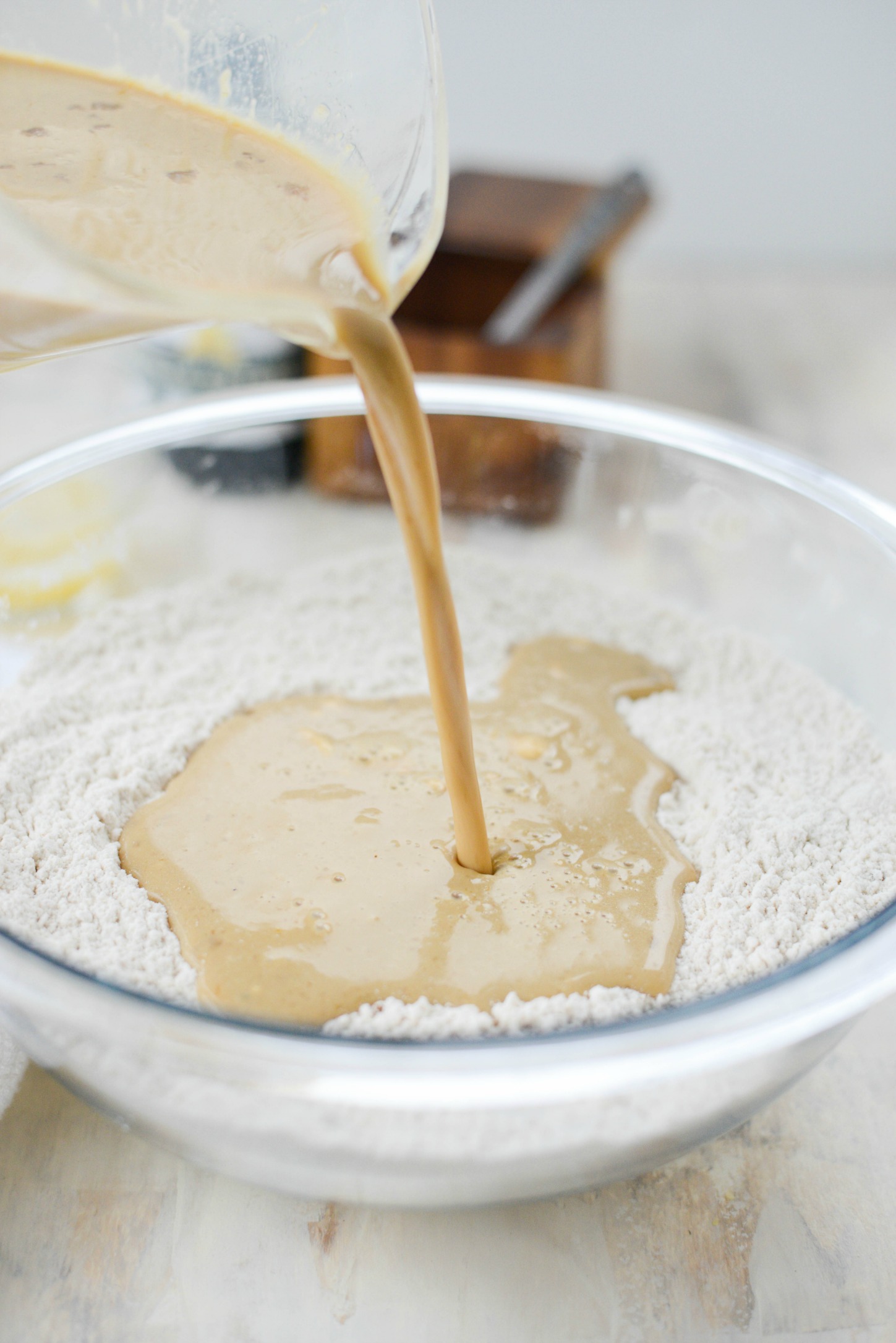 Pour the wet ingredients into the bowl with the dry.
Pour in the melted [cooled] butter and stir to combine.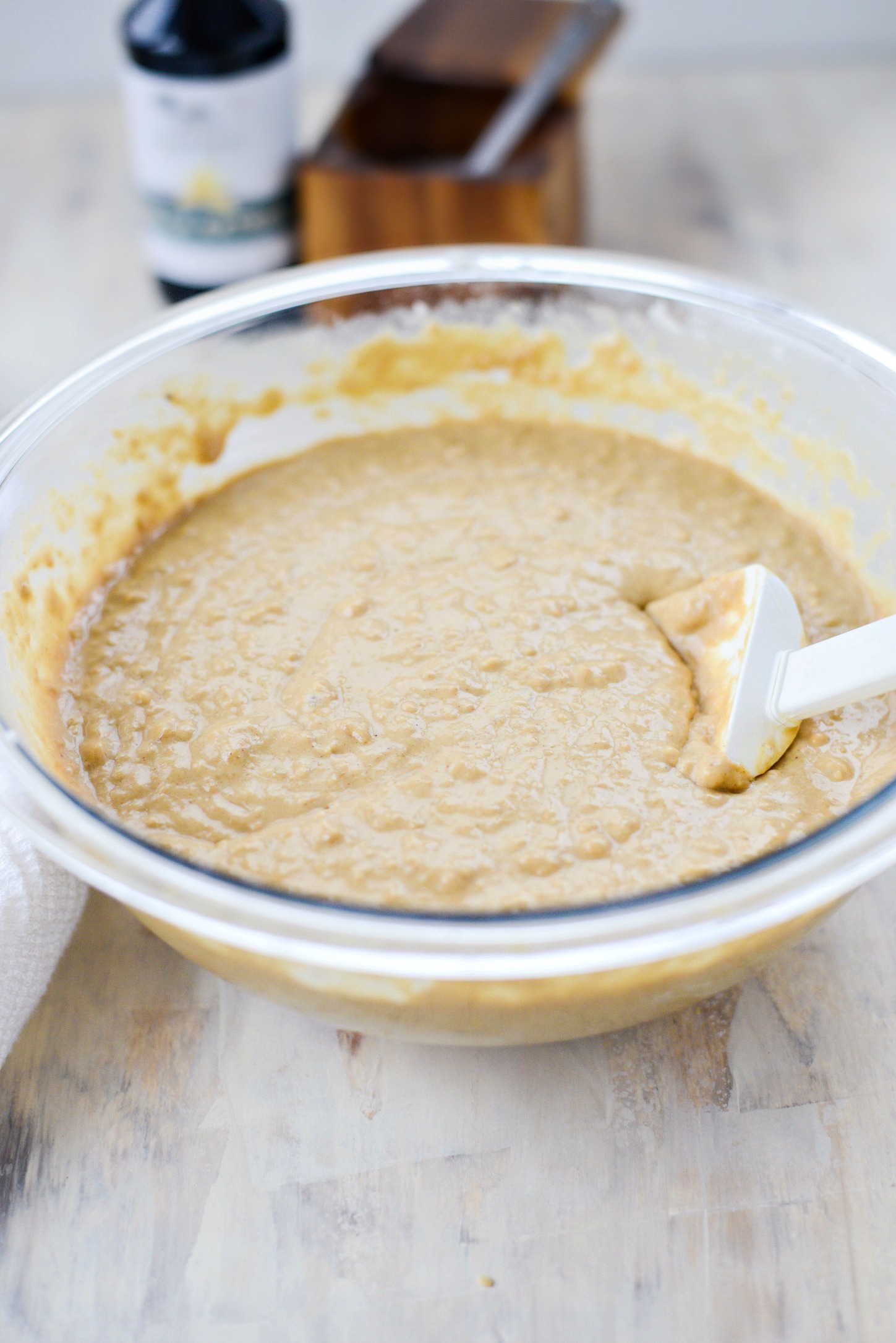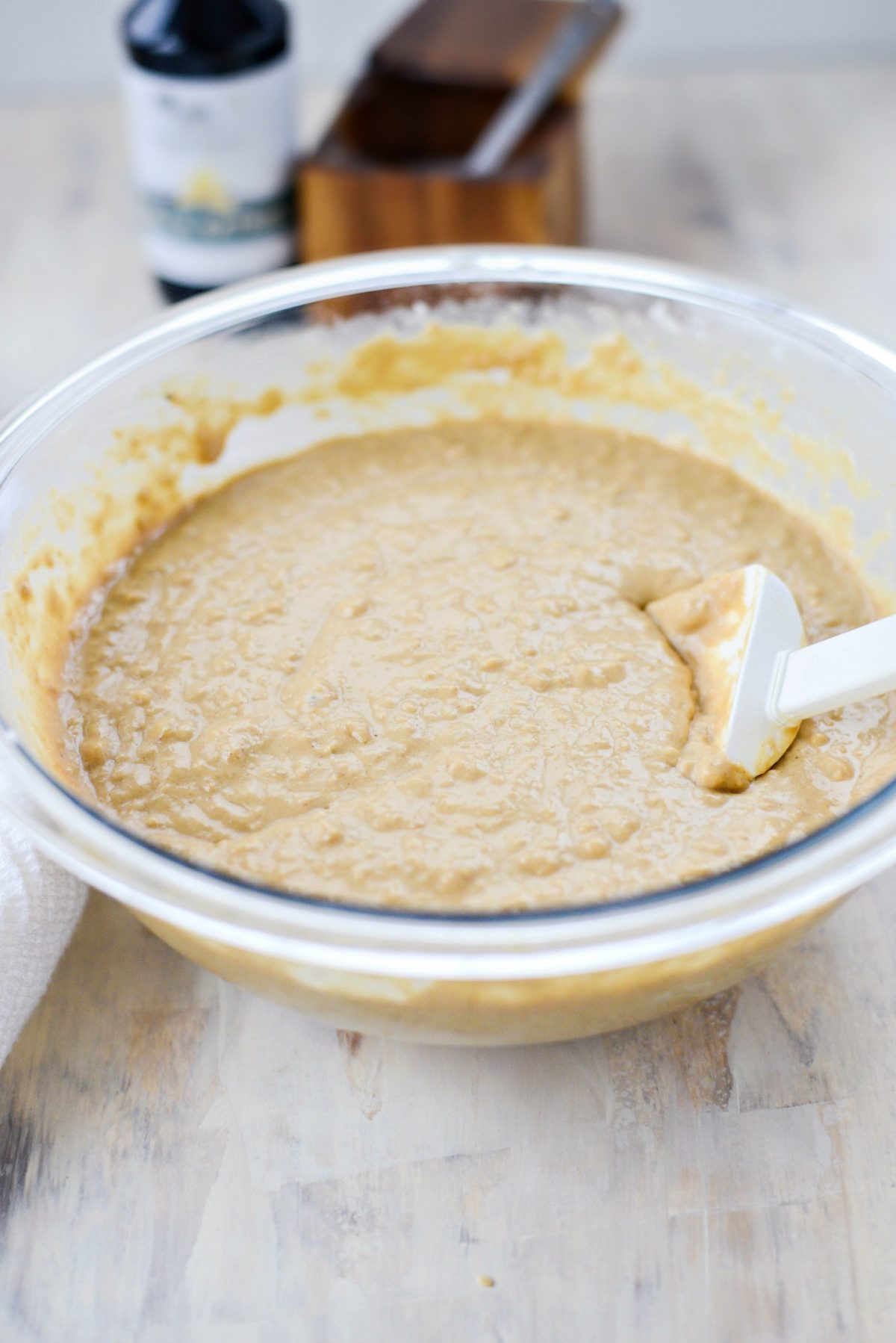 Try not to over mix here.
Stop once the wet ingredients are incorporated with the dry, there should be some lumps.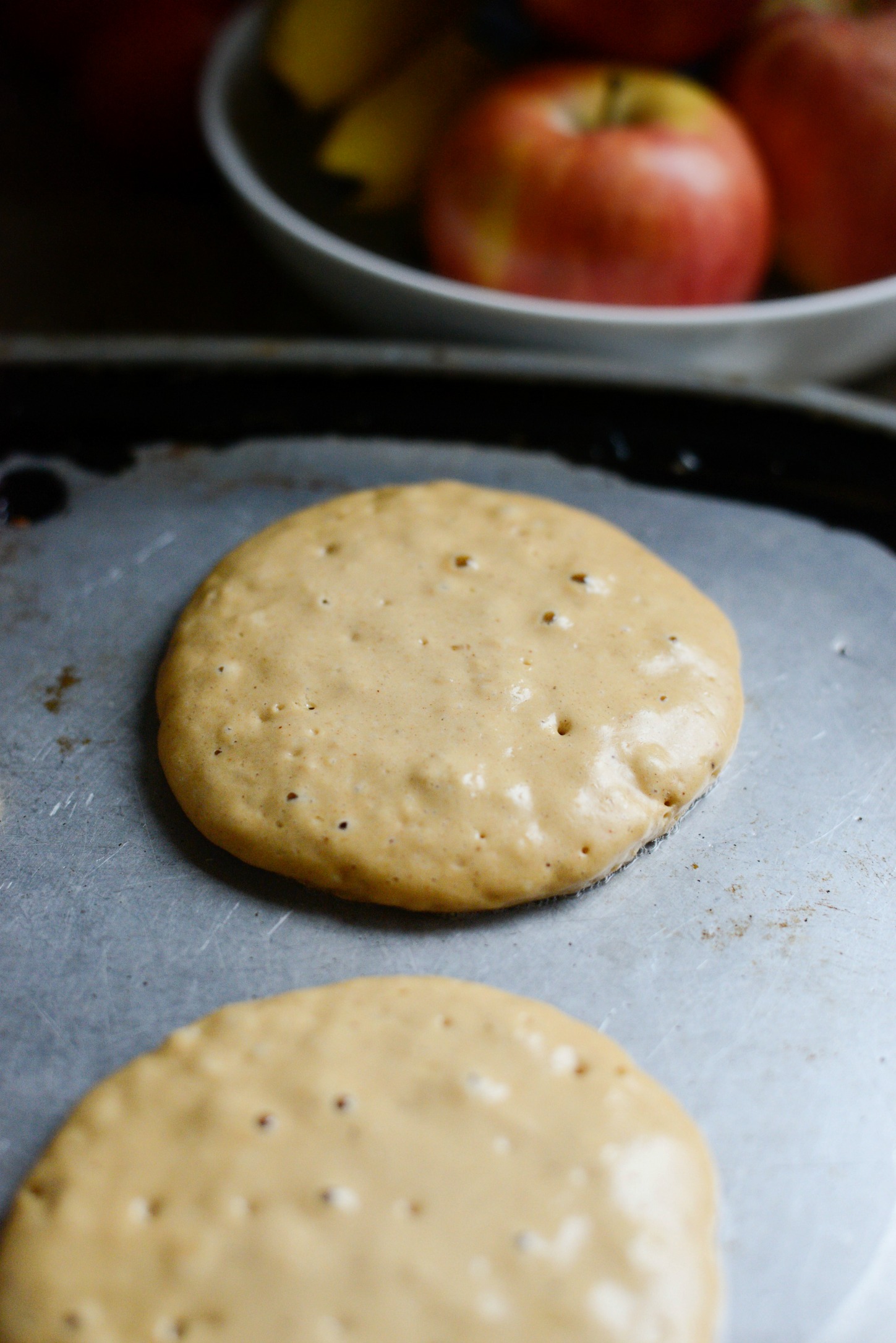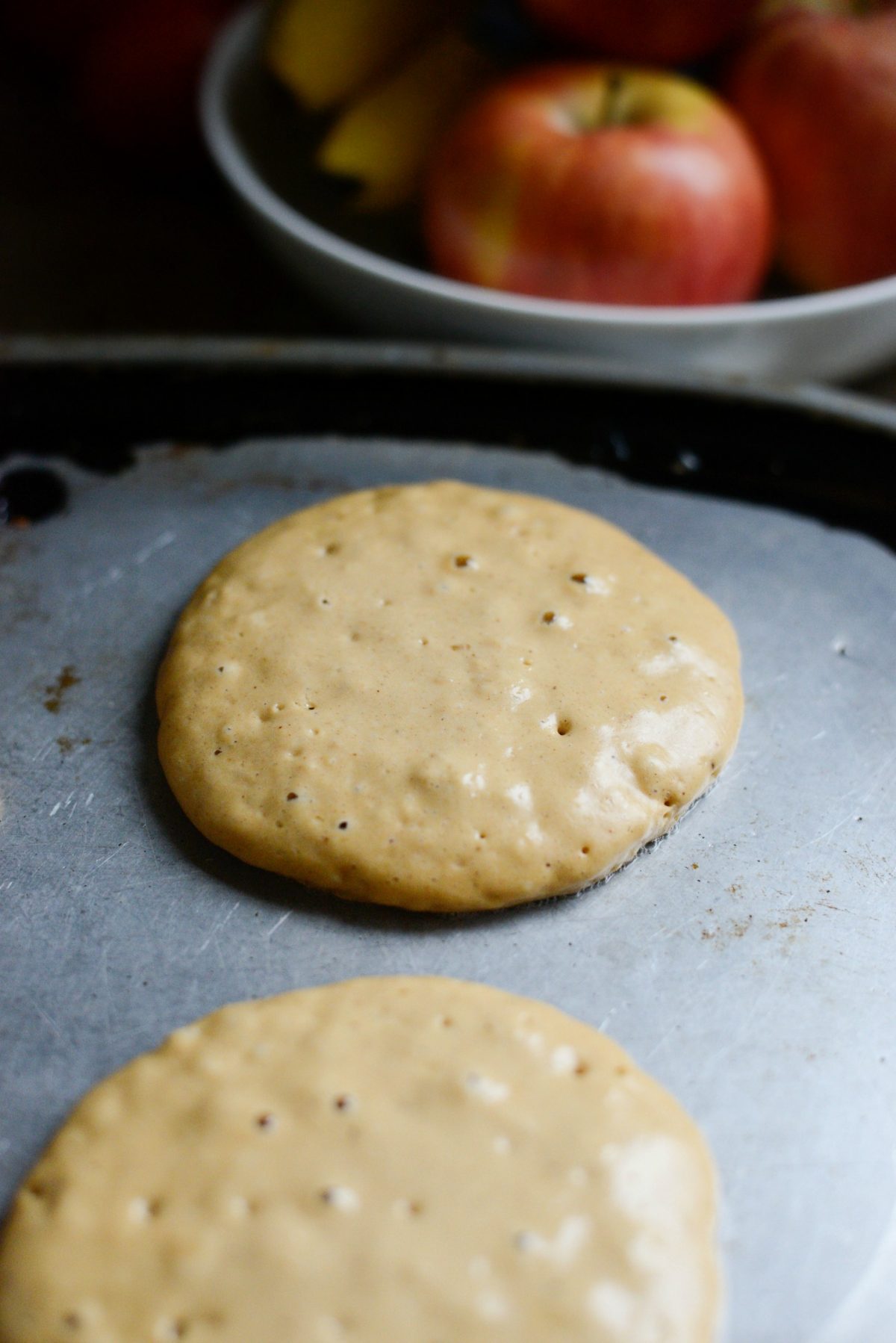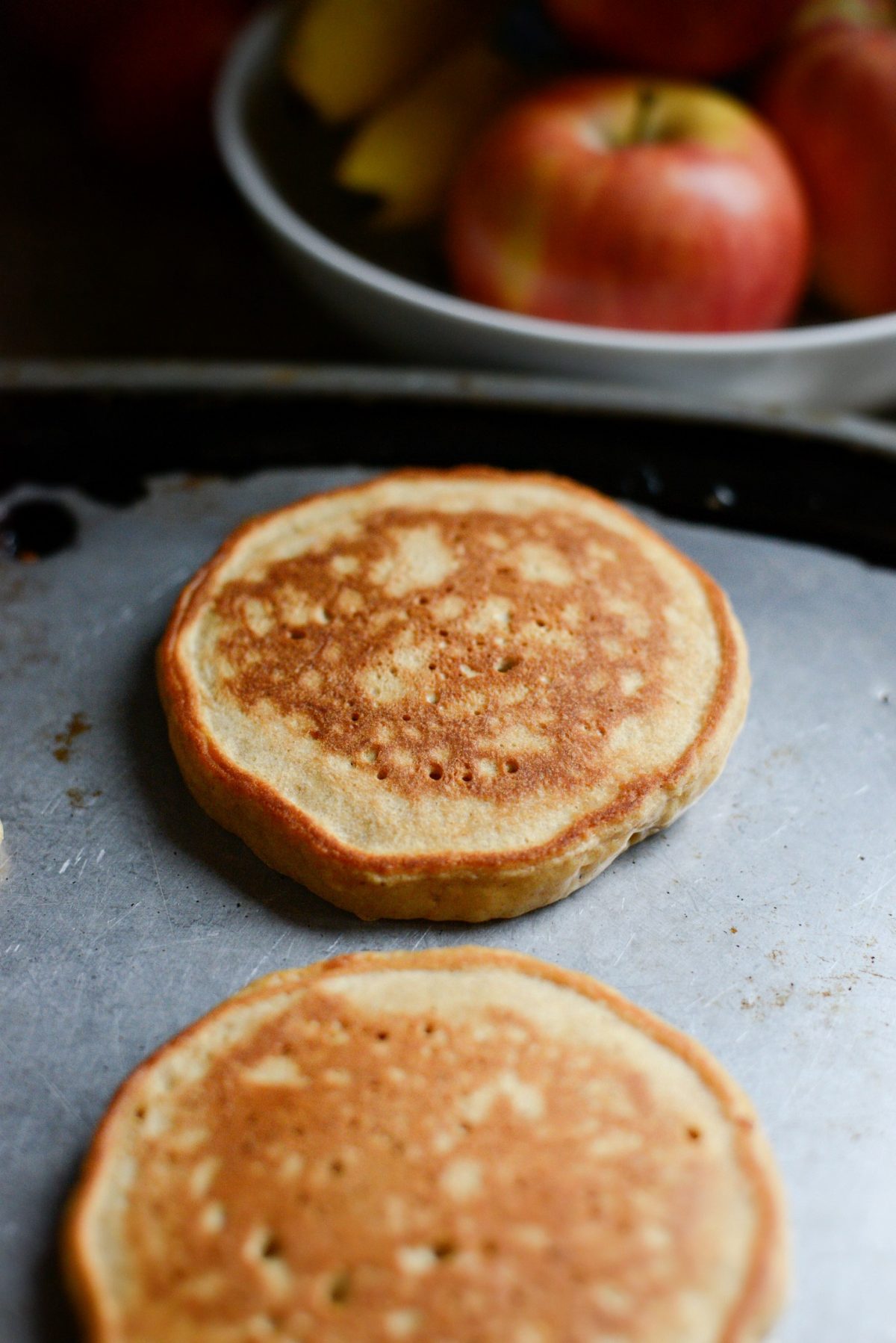 Preheat a griddle to 350-375° and brush with coconut oil. Once the griddle is hot, pour 1/3 cup of the gingerbread pancake batter per pancake onto the griddle. Cook for 3 to 4 minutes per-side or until the bubbles on the top pop but don't fill back in. Flip and continue to cook until golden.
Place the pancakes on a rimmed, metal baking sheet and keep warm in a 200° oven.
Repeat with the remaining pancake batter.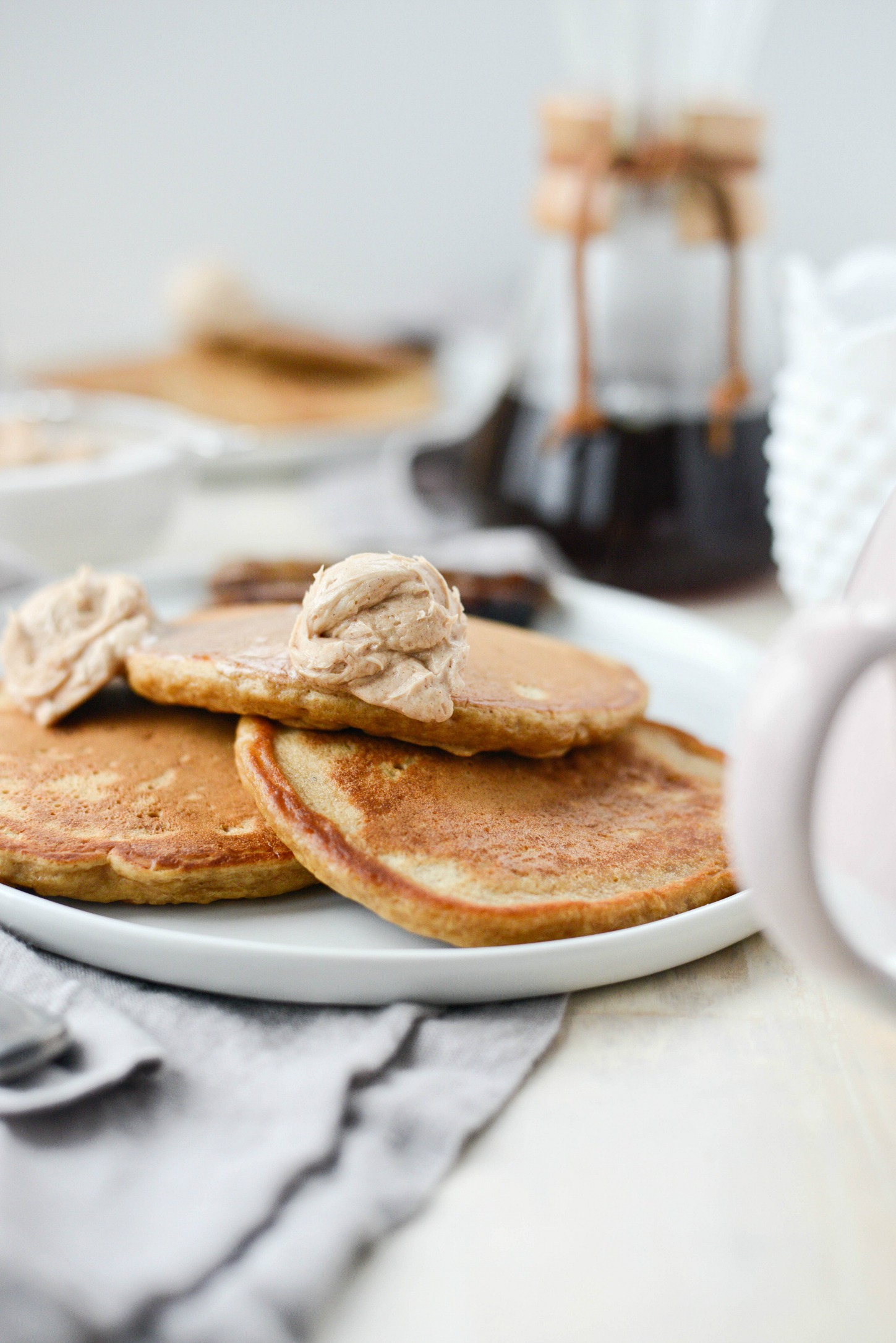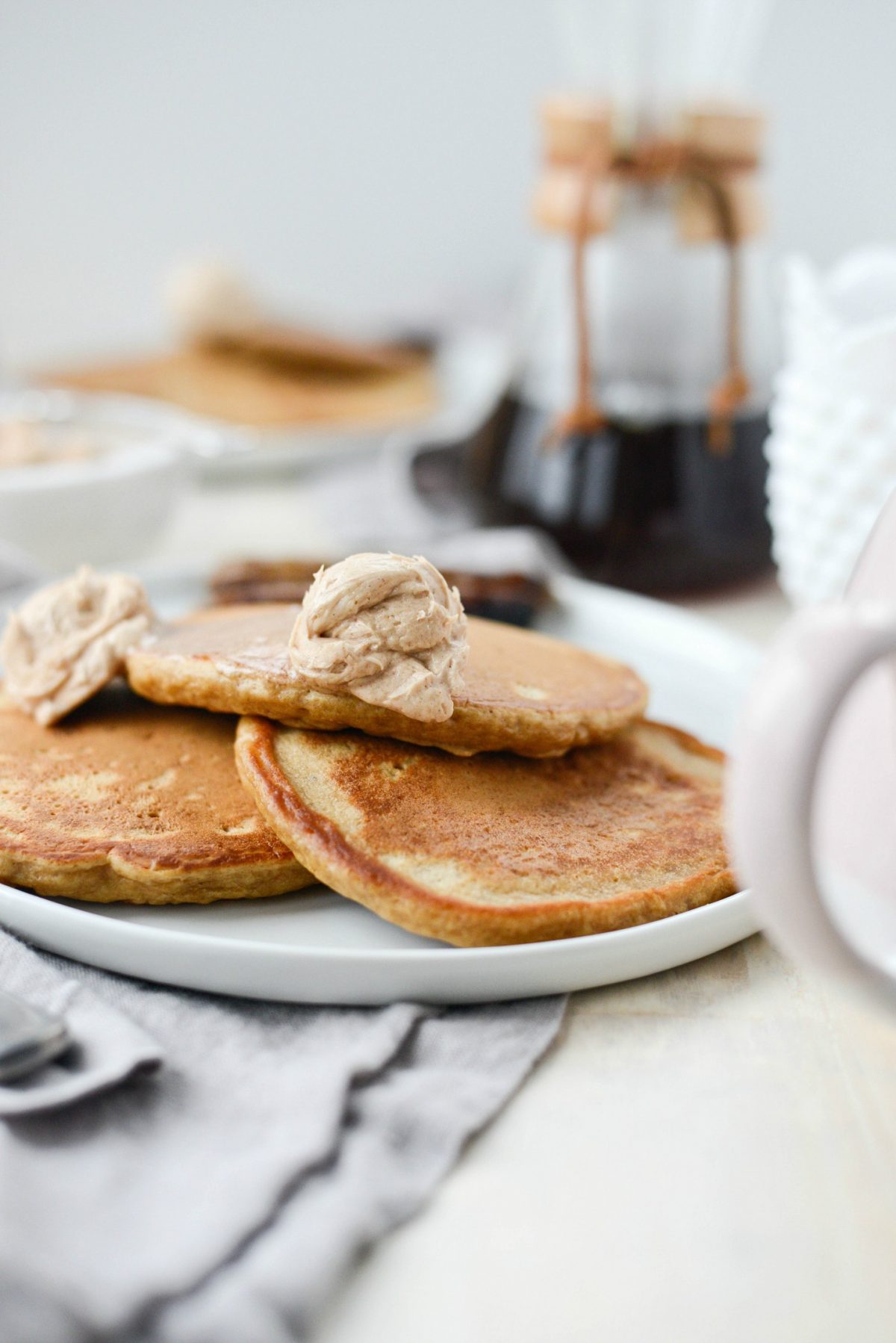 Top the warm gingerbread pancakes with the cinnamon butter and drizzle with warm maple syrup.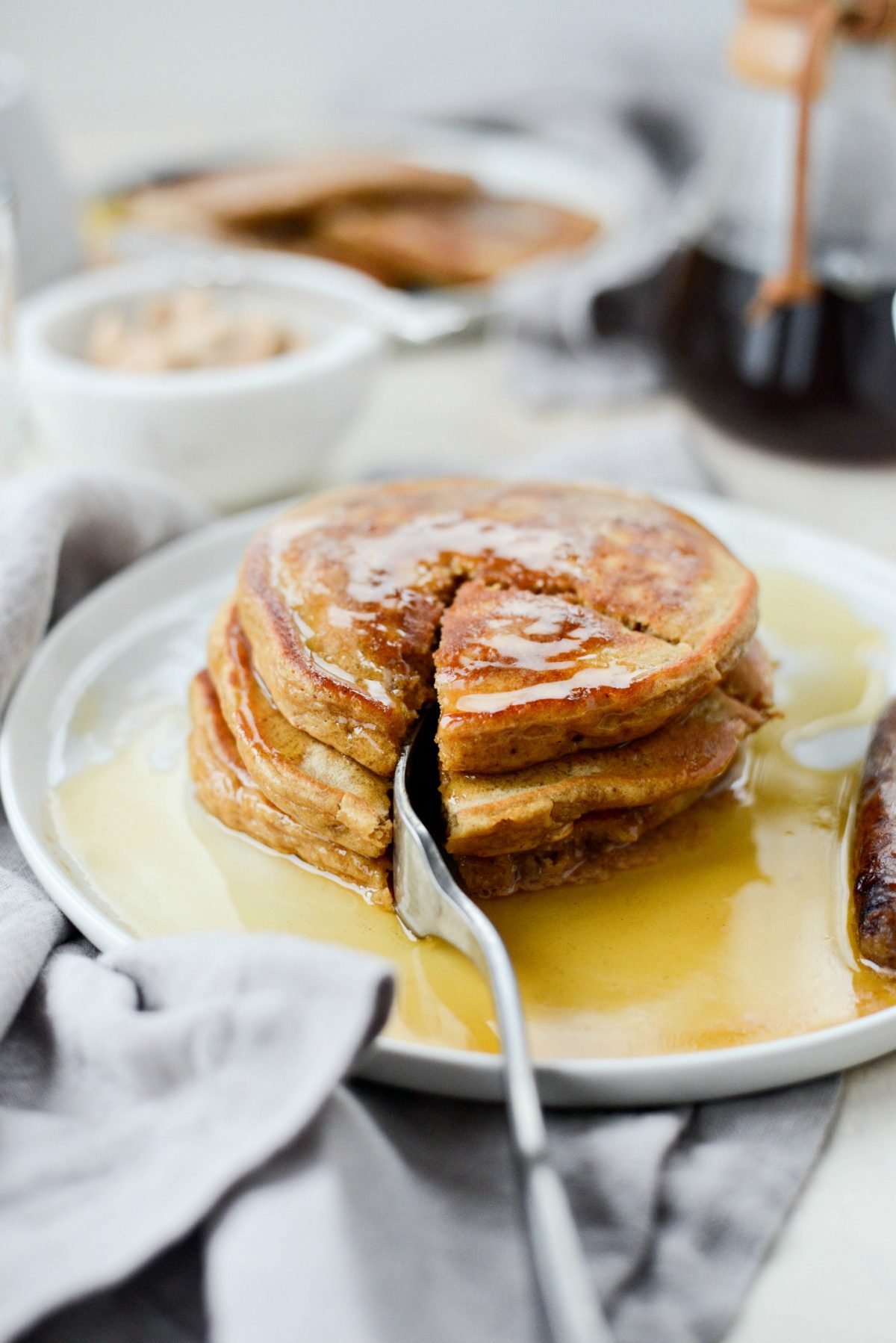 I'm taking a few days off to finish all that needs to get done and spend quality time with my family and I plan/hope to post later next week. In the meantime, Merry Christmas to you and yours!
XoXo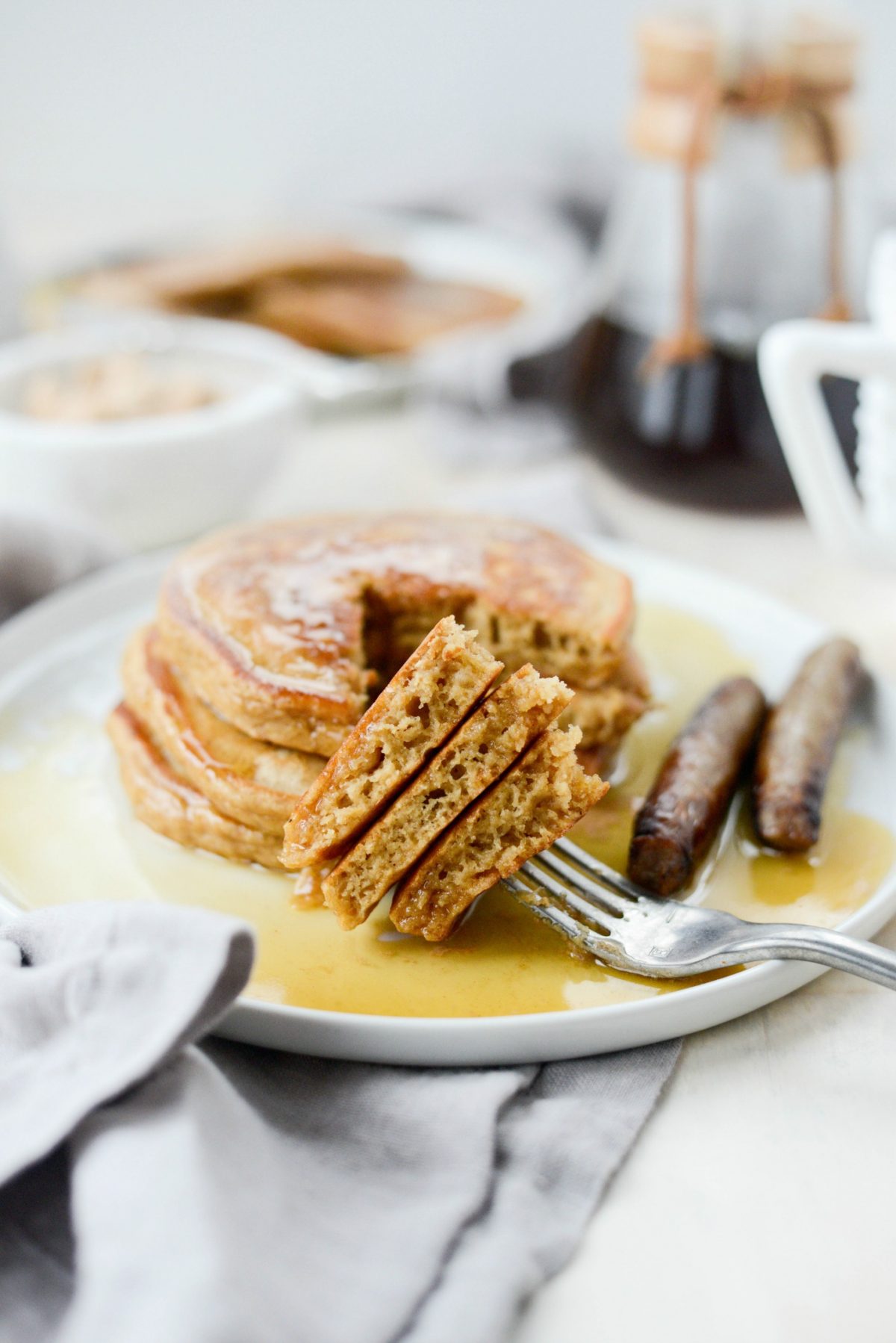 Enjoy! And if you give this Gingerbread Pancakes recipe a try, let me know! Snap a photo and tag me on twitter or instagram!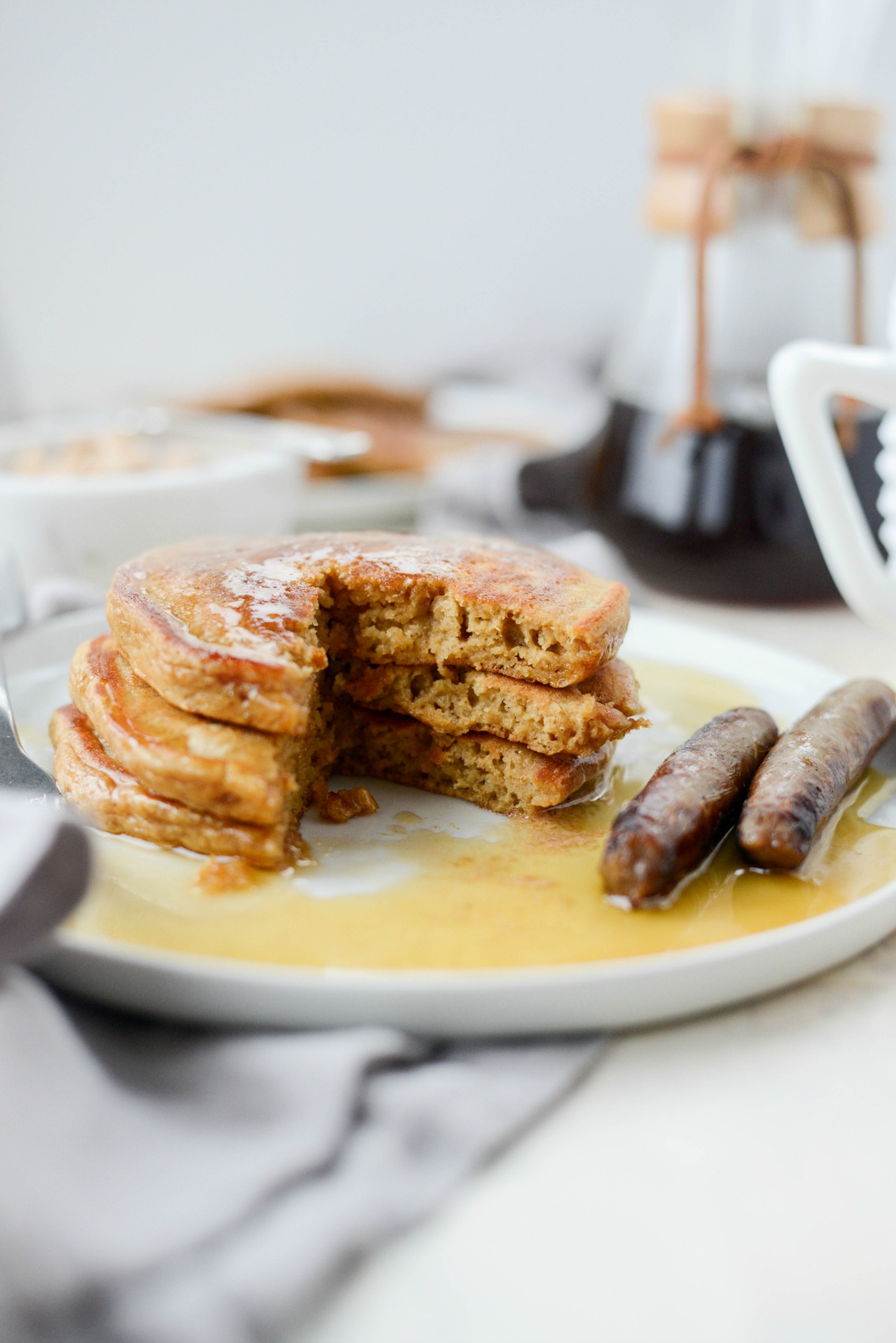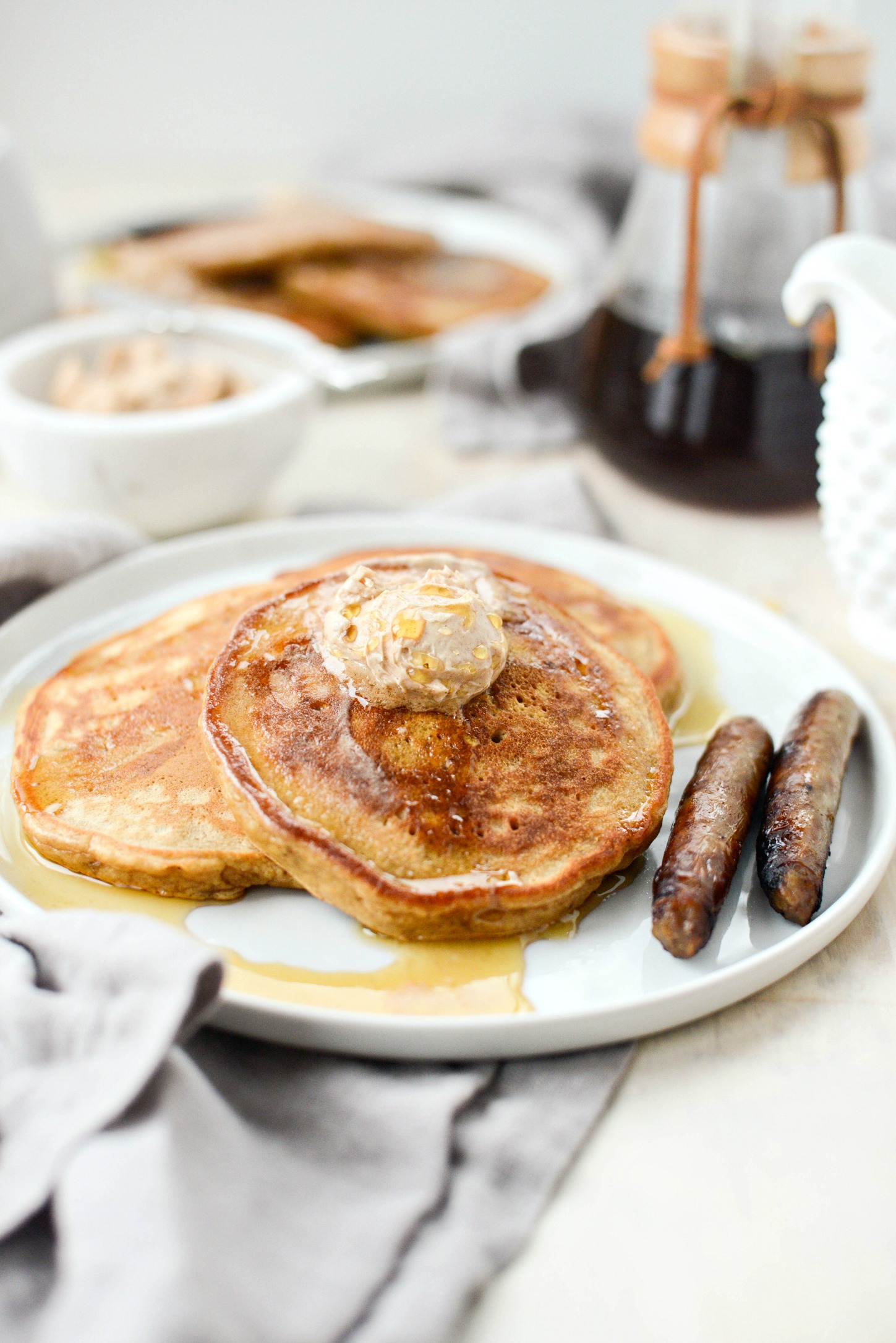 This post may contain affiliate links.
Buy the Cookbook: Simply Scratch : 120 Wholesome Homemade Recipes Made Easy Now available on Amazon »
THANK YOU in advance for your support!