This Ginger Pumpkin Bread tastes of fall. In this simple quick bread recipe, pumpkin and ginger are the stars. The maple brown butter icing isn't too shabby either. Yields 1 loaf in a little over an hour.
Well it's officially fall.
Not just because it's after September 21st, or because we had our first fire in our fireplace at our new house. And not only because I've made two, count'em TWO recipes now with brown butter. But mostly because I officially made pumpkin bread. Err pumpkin bread that's like cake. AND covered in a maple brown butter icing, it really doesn't get much fall-er than that.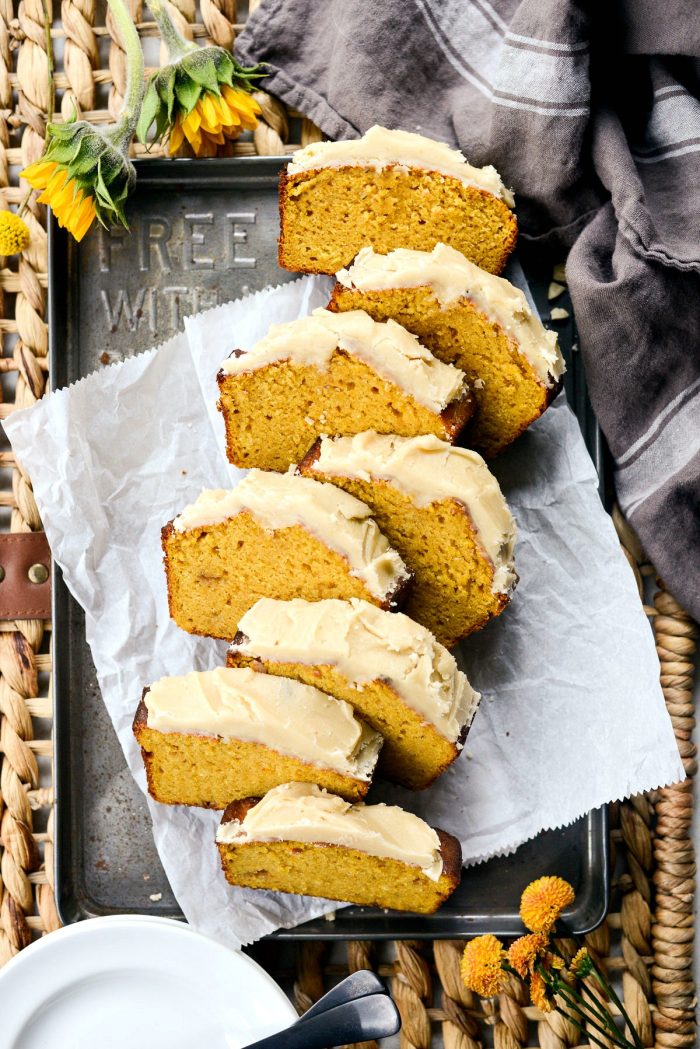 So it's safe to say I'm excited about fall. I'm always get excited to see the weather change. Living in Michigan does that to a girl. For example; just when you get sick of wearing shorts, tank tops and sweating, it's fall. And when you're sick of jeans, boots and the snow, it's finally spring and so on.
You get all the seasons and celebrate each one with equal enthusiasm.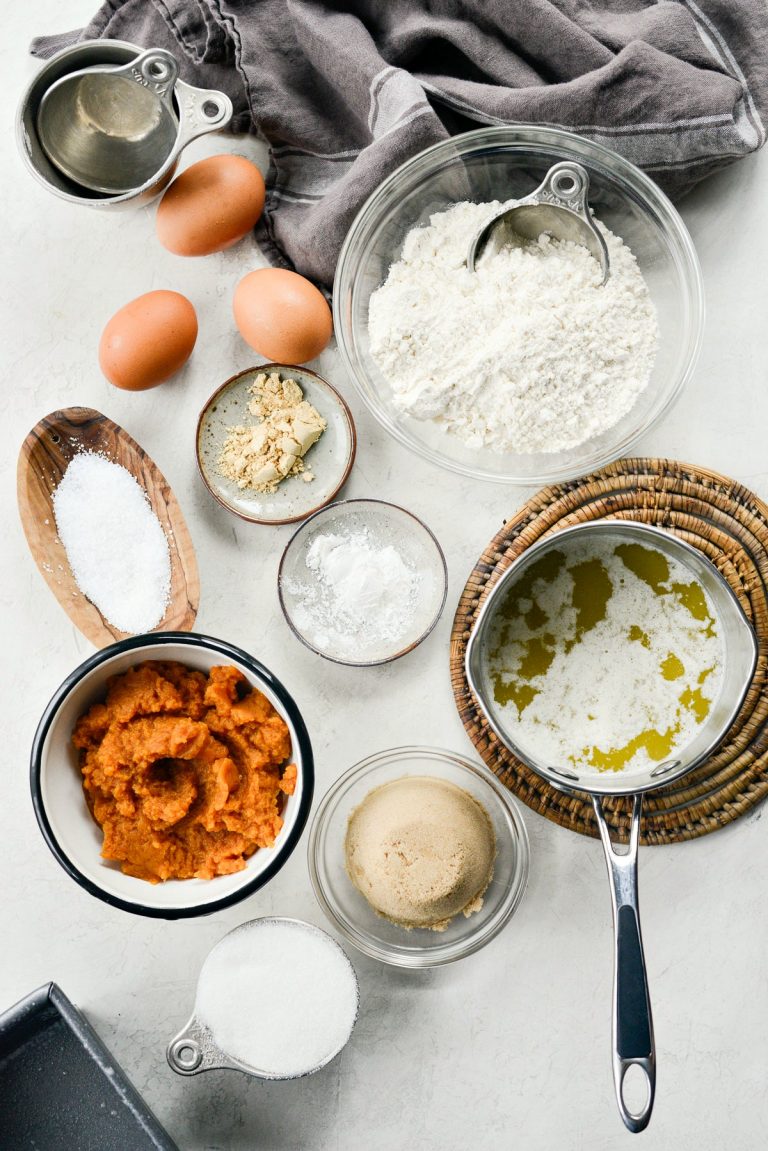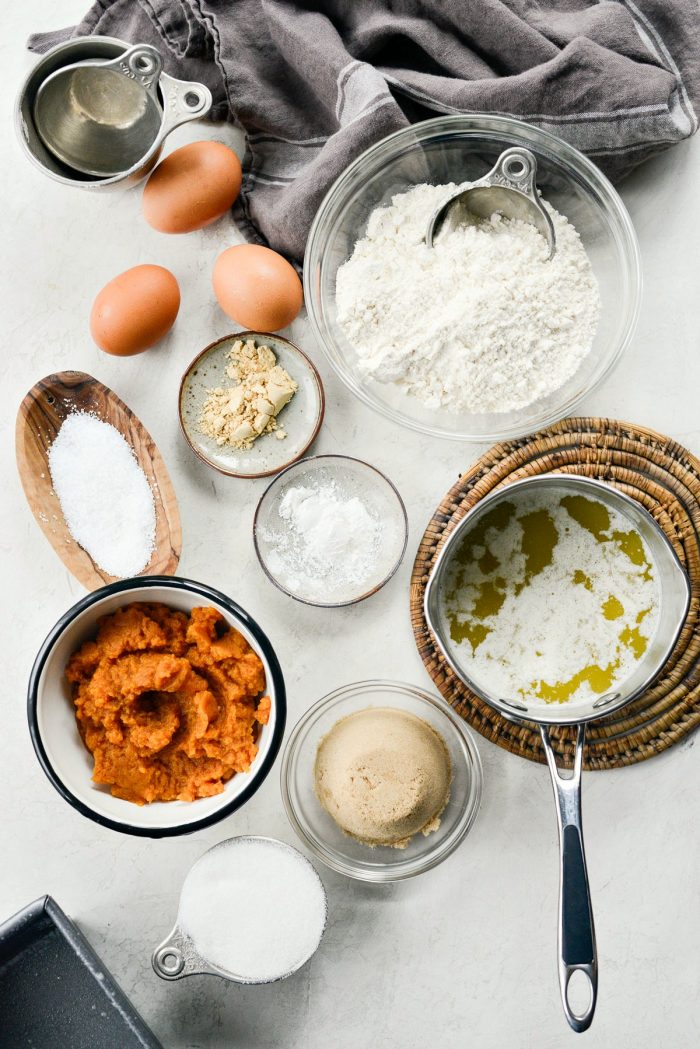 To Make This Ginger Pumpkin Bread You Will Need:
unbleached all-purpose flour
baking powder
ground ginger
kosher salt
pumpkin puree
eggs
(melted) butter
granulated sugar
light brown sugar
TO Make the Maple Brown Butter Icing You Will Need:
unsalted butter
maple syrup
powdered sugar
vanilla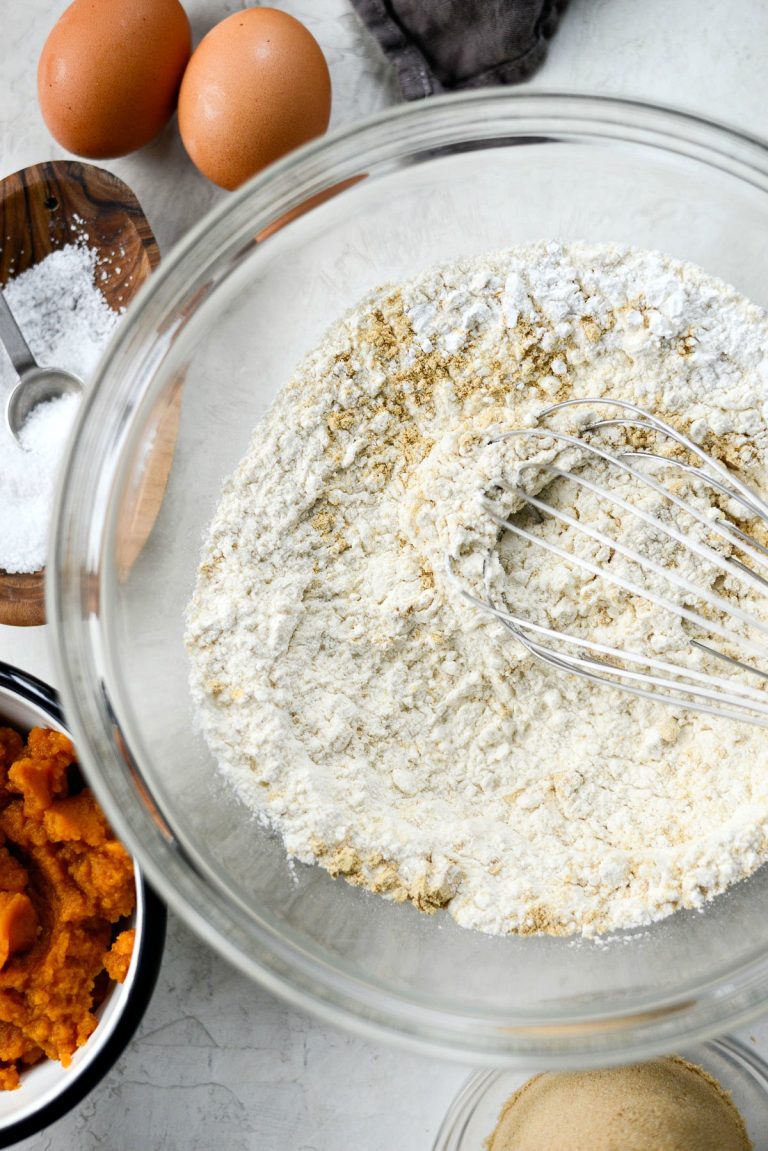 Start by throwing the 1-1/4 cups all-purpose flour, 1 teaspoon baking powder, 1 teaspoon ground ginger and 1/2 teaspoon kosher salt into a medium bowl. Stir and set it off to the side for a moment.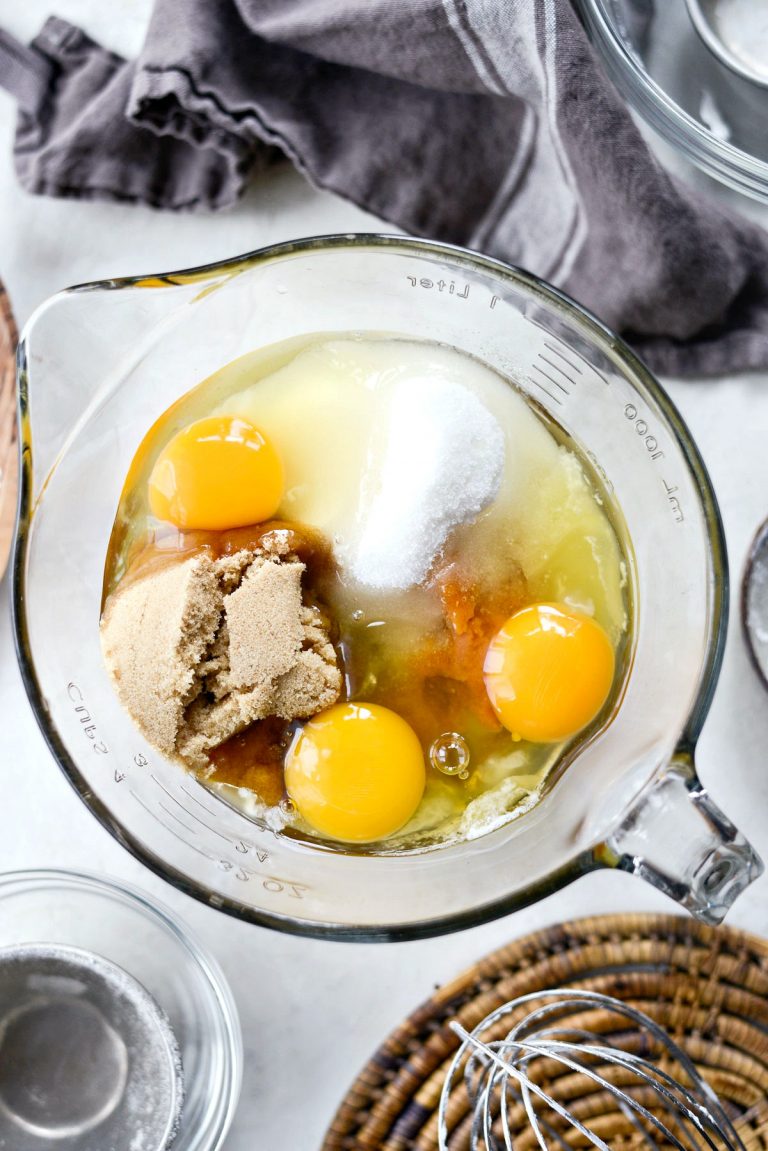 In a separate mixing bowl combine; 1 cup pumpkin, 3 eggs, 6 tablespoons melted unsalted butter (that has cooled and is not hot) and 1/2 cup each of granulated and light brown sugar.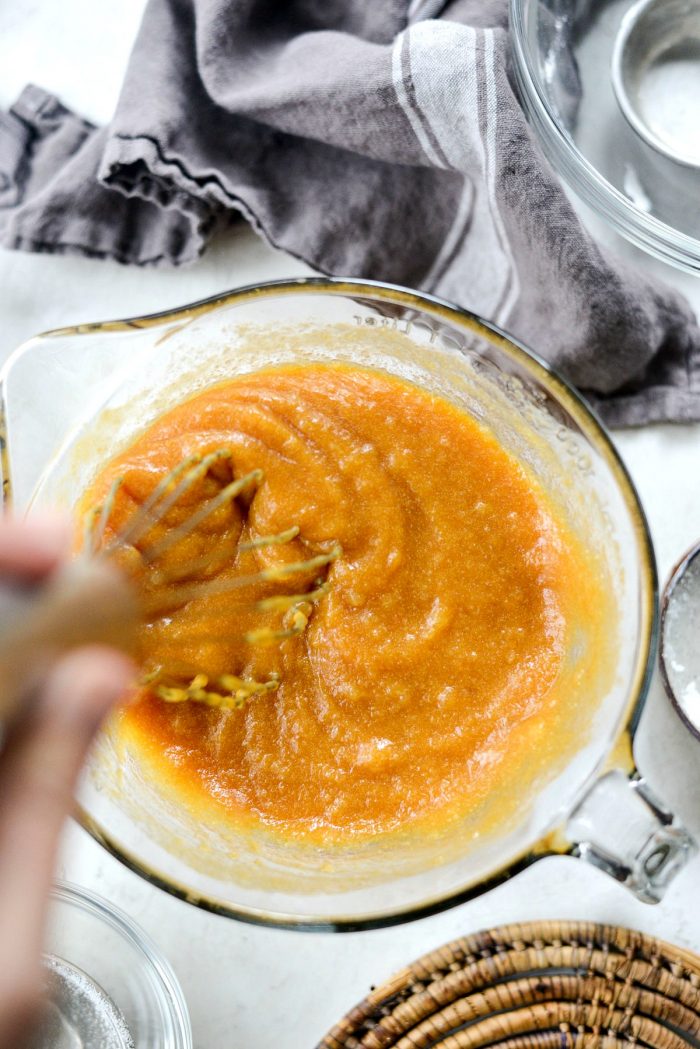 Whisk until smooth and velvety.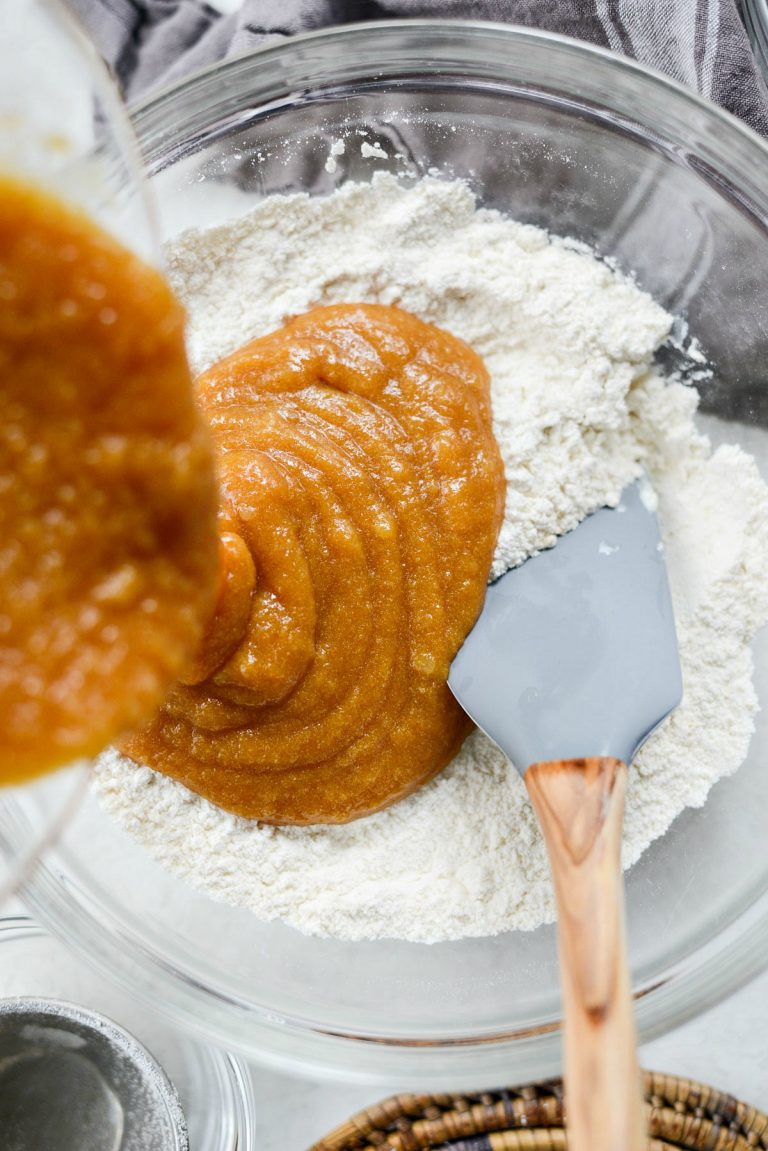 Pour the pumpkin mixture into the dry ingredients.
Stir just until combined.
Try not to over mix.
Grease a loaf pan, if using butter, dust with a little flour and tap out any excess. I must confess, I do love the nonstick spray that has flour in it. It's pretty magical.
Spoon the pumpkin bread batter into the prepared loaf pan and smooth out the top with a spatula.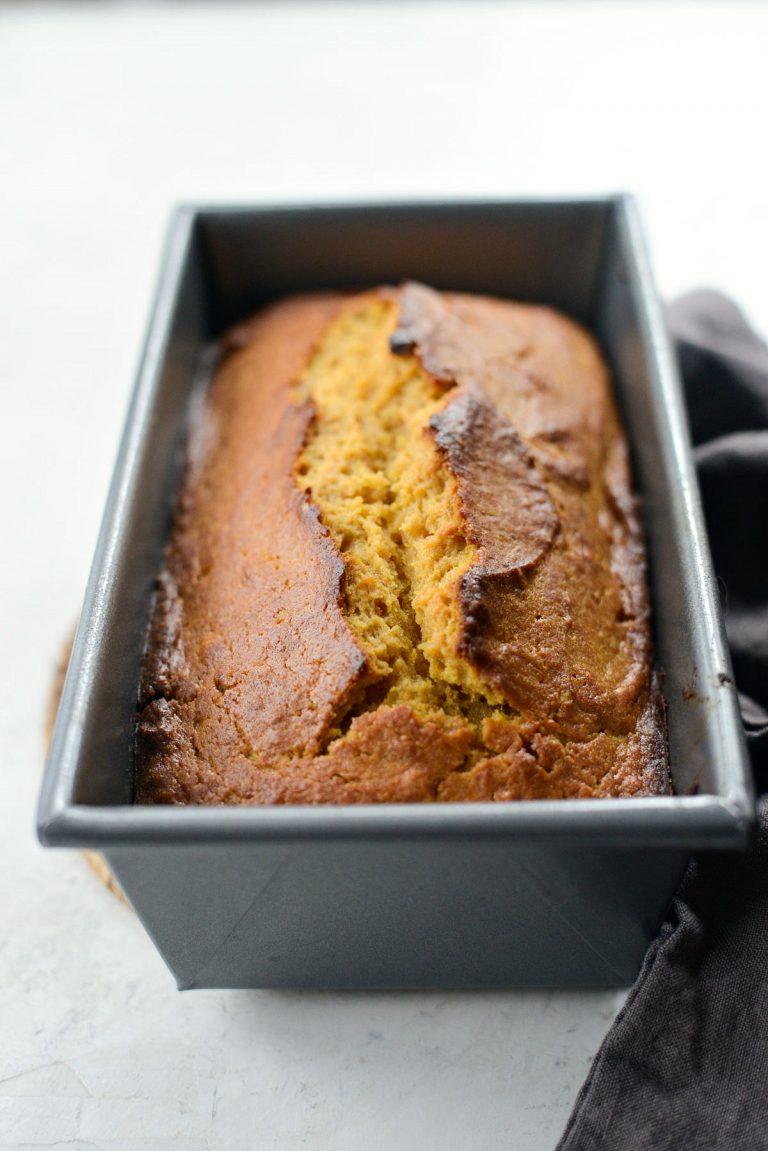 Bake on the middle rack in your preheated 375° oven for 40 to 45 minutes, or until a tester comes out clean with only a few crumbs attached.
Allow the ginger pumpkin bread to cool in the pan for about 10-15 minutes, before carefully turning it out onto a wire rack to cool completely.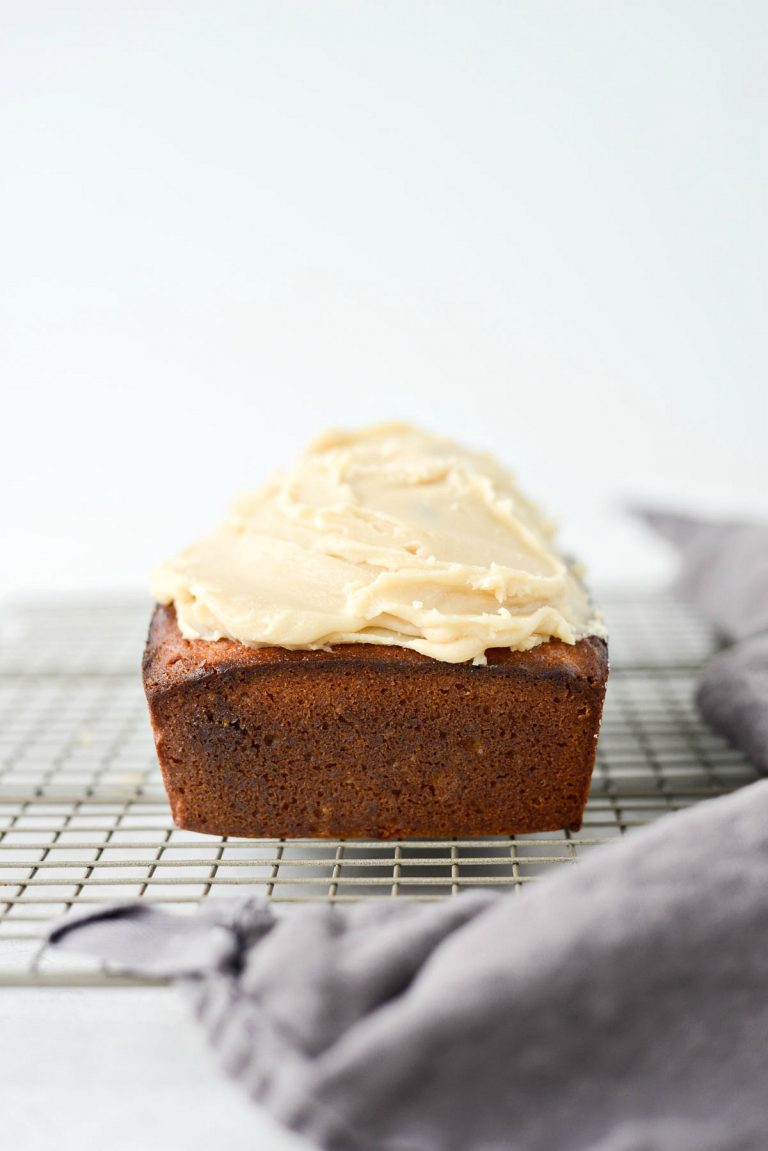 When the bread has cooled and is only a touch warm, I would get going on making the icing. It moves fast, so have all your ingredients ready, measured and on stand-by.
Brown 2 tablespoons of butter in a 9 or 10-inch skillet over medium heat. Once the butter has melted, kill the heat and whisk in the maple syrup, it should start bubbling like crazy. Keep your cool, just whisk until the bubbles become less, um fierce. Add in 1/2 cup to 3/4 cup powdered sugar, whisk out any lumps and until the icing is thick yet pourable. If it becomes too thick, you can thin out with a little milk. Lastly add a splash of vanilla.
While the icing is warm, drizzle it haphazardly over the bread, making sure to get the icing all over the top and into any nooks and crannies. I make mine thicker (by being heavy handed with the powdered sugar) so it's thick. Totally up to you!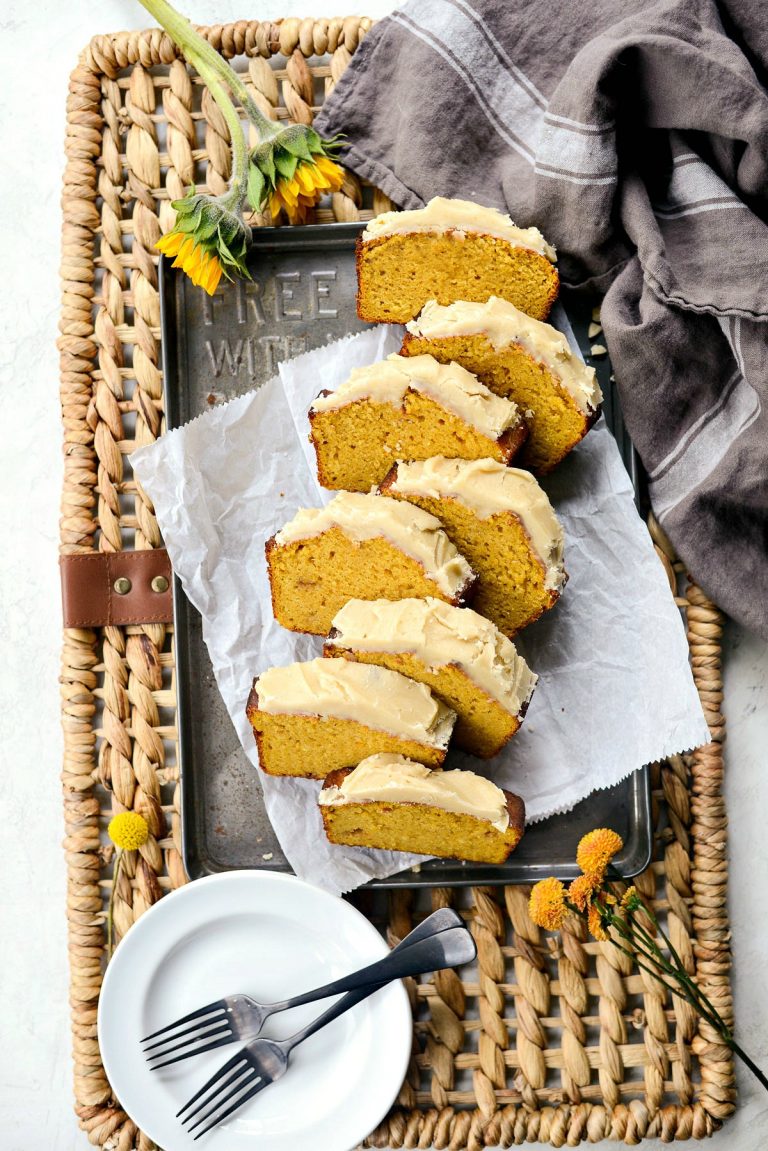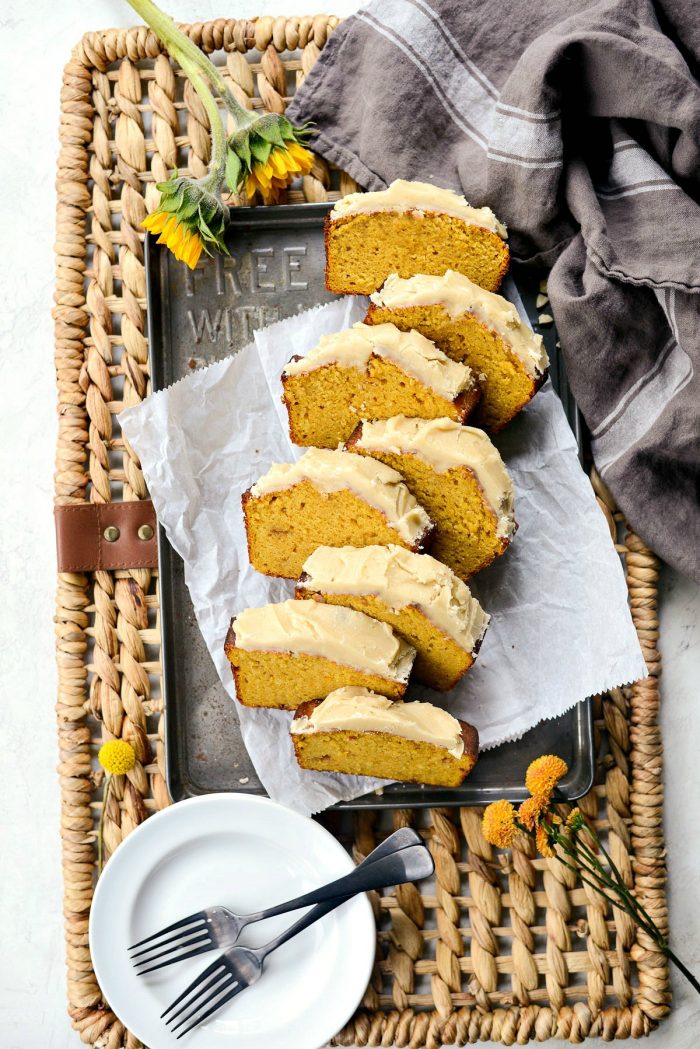 Slice.
Serve.
Devour.
This ginger pumpkin bread is a delightful pumpkin-y and I mean P-U-M-P-K-I-N-Y cake like bread. The pumpkin is definitely a prominent flavor and the ginger is a subtle background flavor. But I have to tell ya, the icing really ties it all together.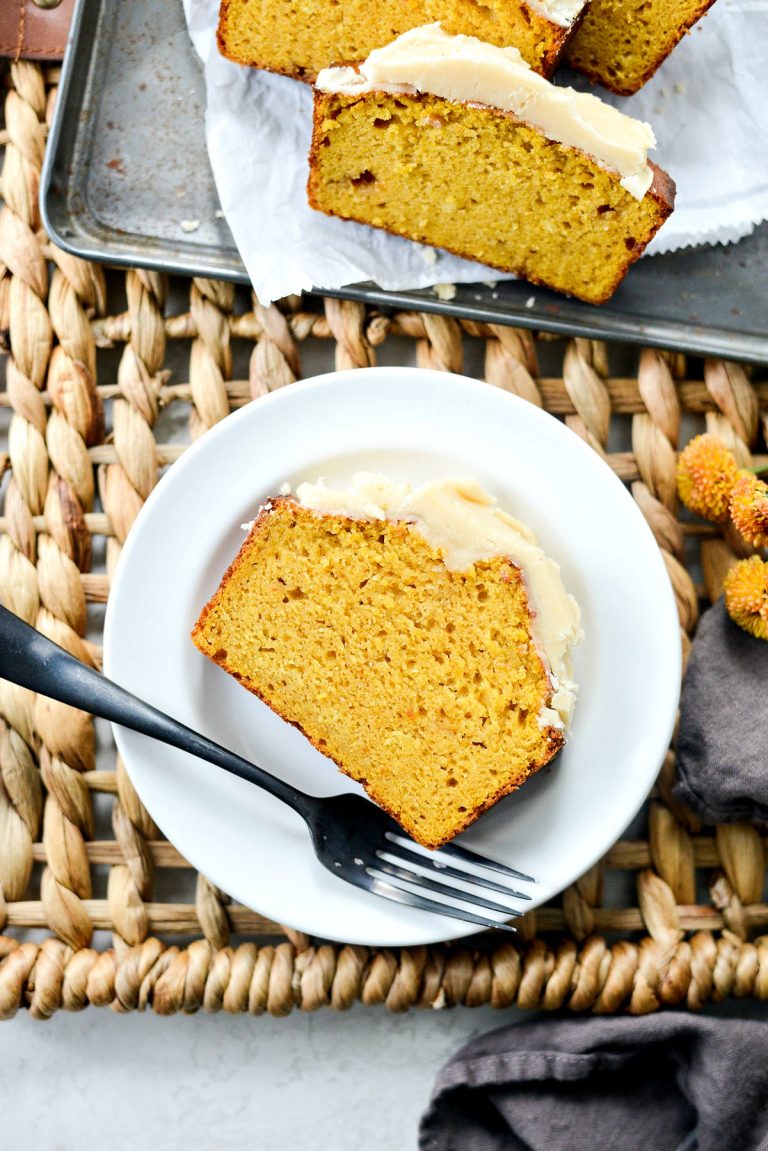 I am now thinking of putting this maple brown butter icing on anything and everything I can get my mitts on; cupcakes, pancakes, toast… a SPOON.
Nothing is off limits.

Delicious until the last bite.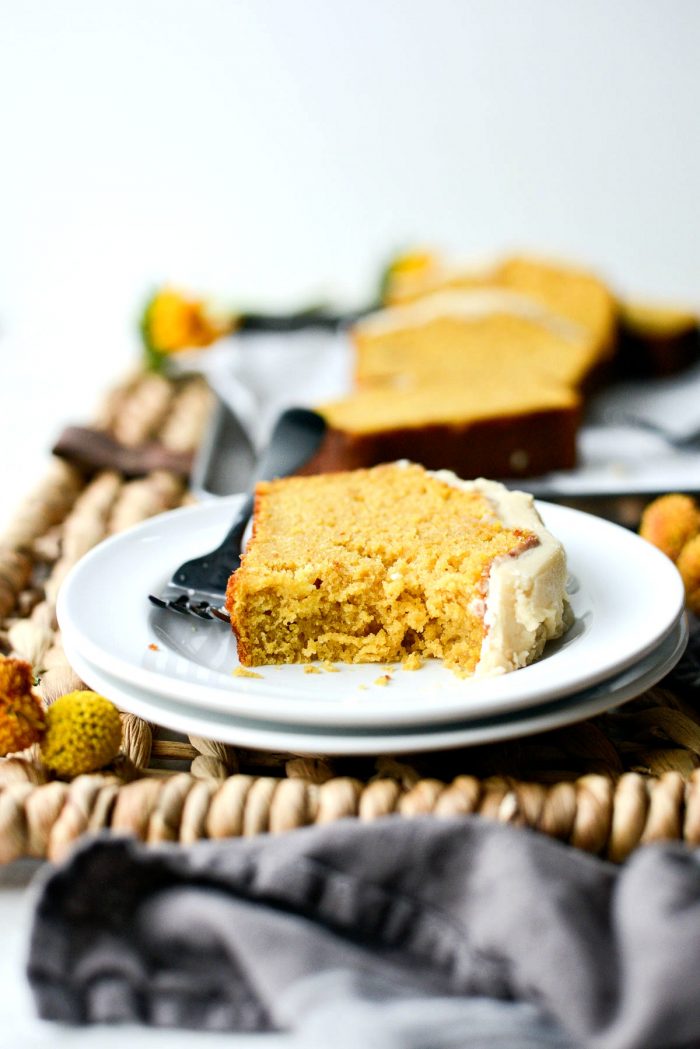 Enjoy! And if you give this Ginger Pumpkin Bread recipe a try, let me know! Snap a photo and tag me on twitter or instagram!

This post may contain affiliate links.
Buy the Cookbook: Simply Scratch : 120 Wholesome Homemade Recipes Made Easy Now available on Amazon »
THANK YOU in advance for your support!