This easy Homemade Pretzel Bread recipe is a simple bread dough consisting of warm milk, yeast, brown sugar, butter, salt and flour. What makes this pretzel bread, is that before baking, each little loaf is placed into a solution of boiling water and baking soda. This creates an alkaline environment which allows the bread to darken with out burning and is what gives pretzel bread that signature taste. This recipe yields 4 small loaves (perfect for bread bowls or sandwich buns) in about 1 hour and 30 minutes.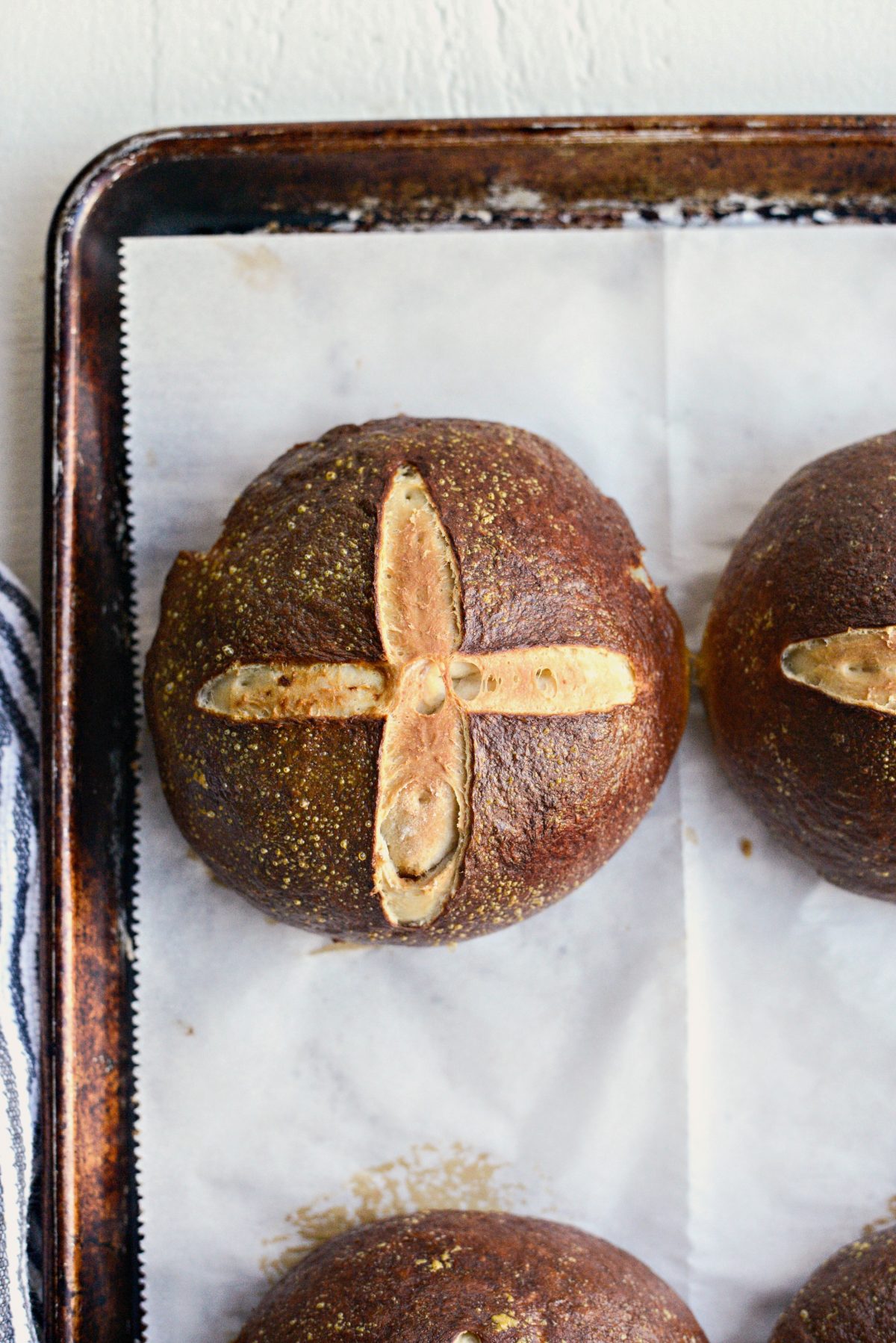 Who knew homemade pretzel bread could be so simple? I didn't! I'll be the first person who will say that bread making hasn't always come easy to me. What makes this recipe easy, is that the bread is made with rapid rise yeast, so you just need to mix all the ingredients together, let it rise, shape and bake. And it all takes about an hour and a half.
As you'll see in the step-by-step photos, this pretzel bread gets a deep dark crust. After the loaves get shaped after rising, they get placed in a boiling solution of water and baking soda. There's a whole neat scientific reason behind it, but besides allowing the bread to get deeply browned while yielding a soft tender bread inside, it's also how pretzel bread gets that distinct pretzel-y flavor we love so much.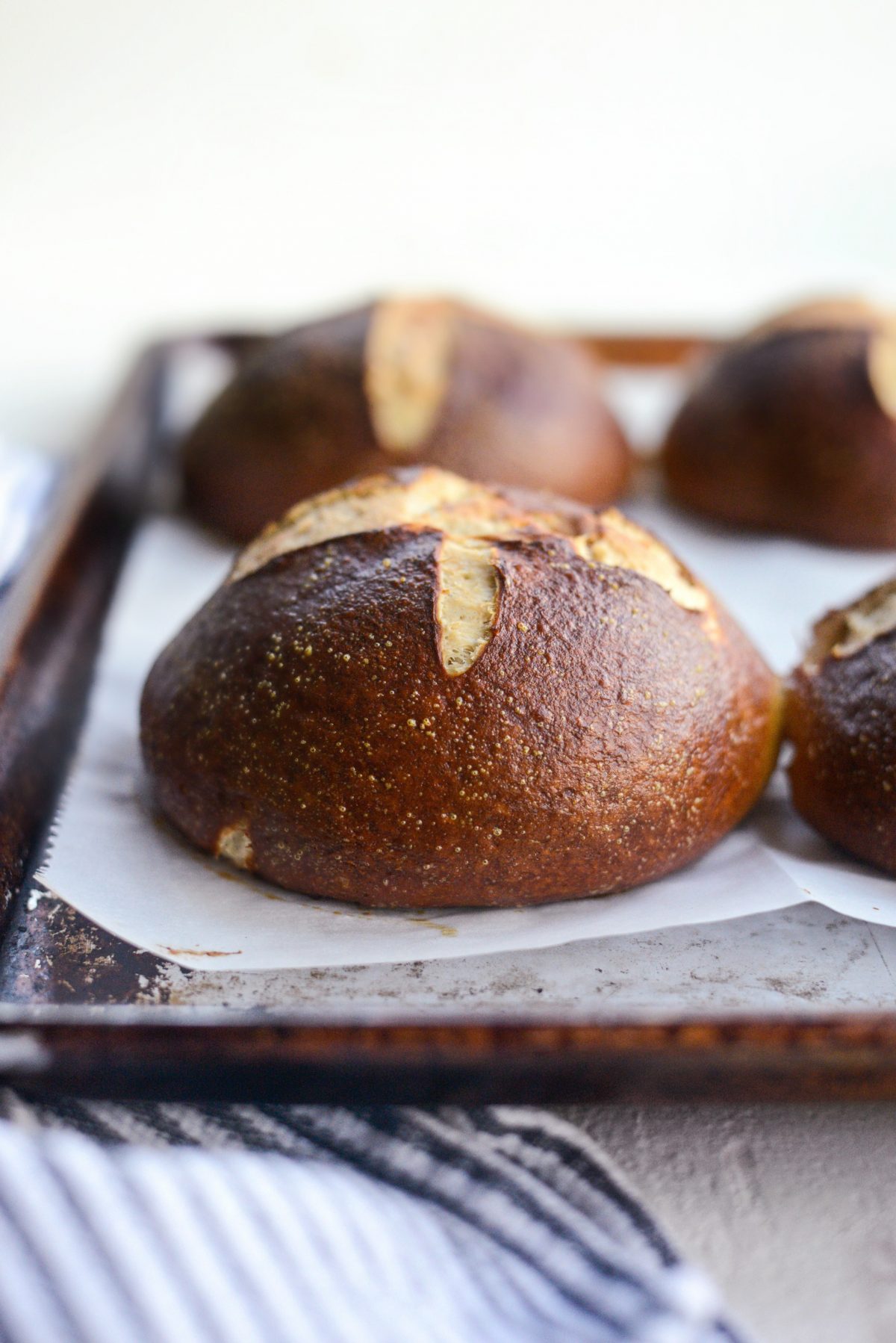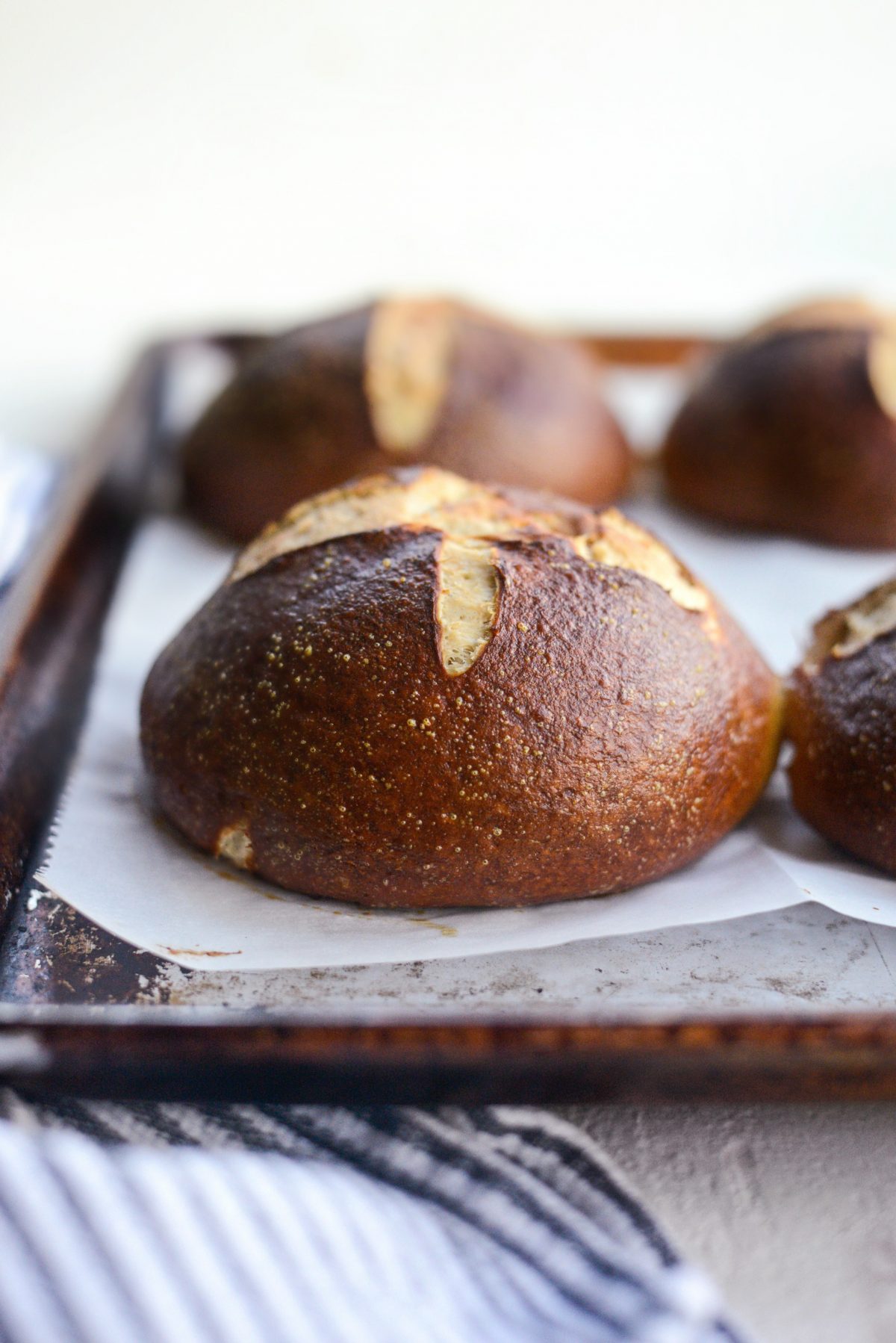 Now all I can think about is wanting to make all the pretzel things! Expect to see recipes on how to make pretzel bagels, nuggets and twists coming soon.
Pre-measure all of the ingredients before you get started.
To Make Homemade Pretzel Bread You'll need:
whole milk
brown sugar
melted butter (not pictured because I left it on the counter🙈)
rapid rise yeast
unbleached all-purpose flour
kosher salt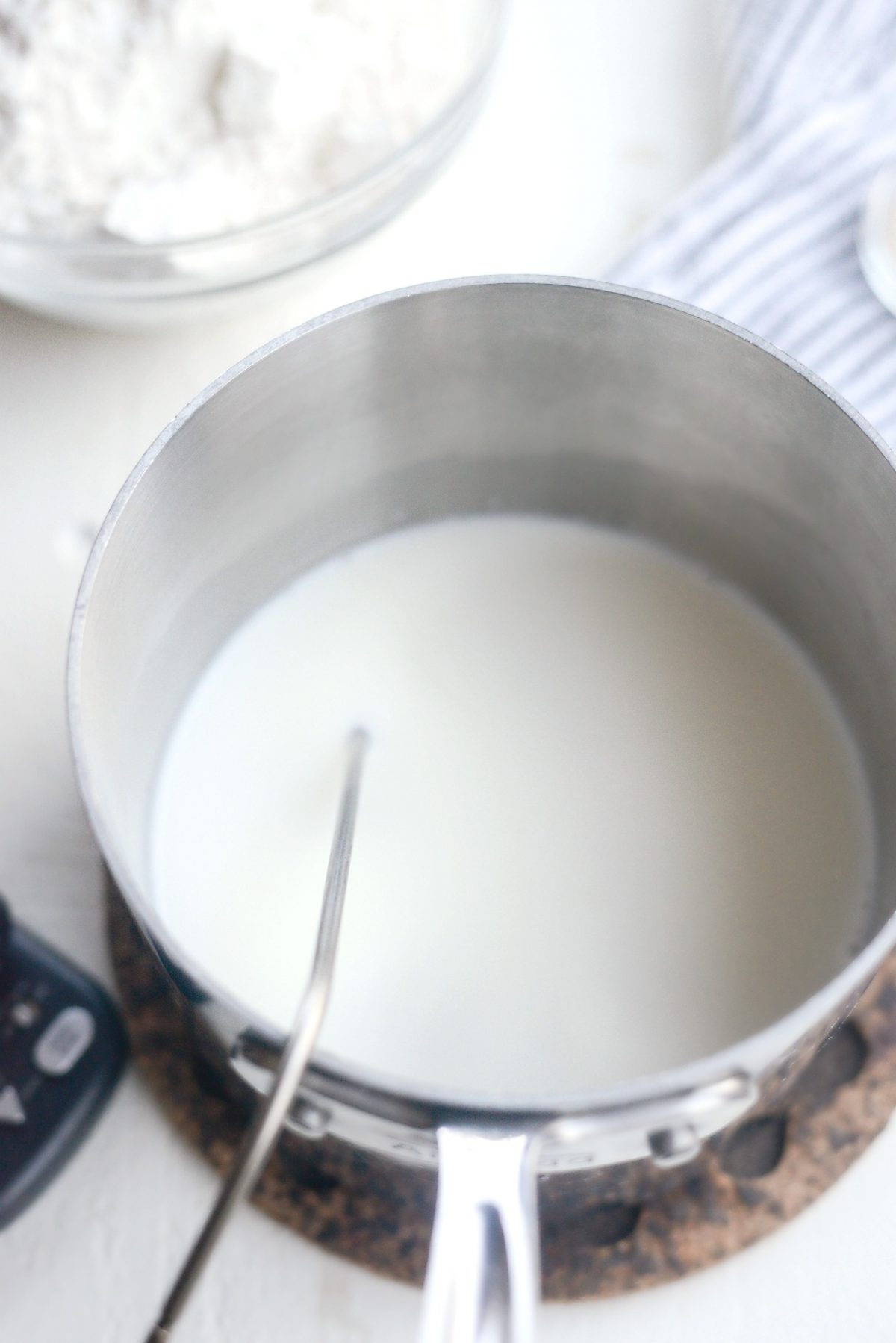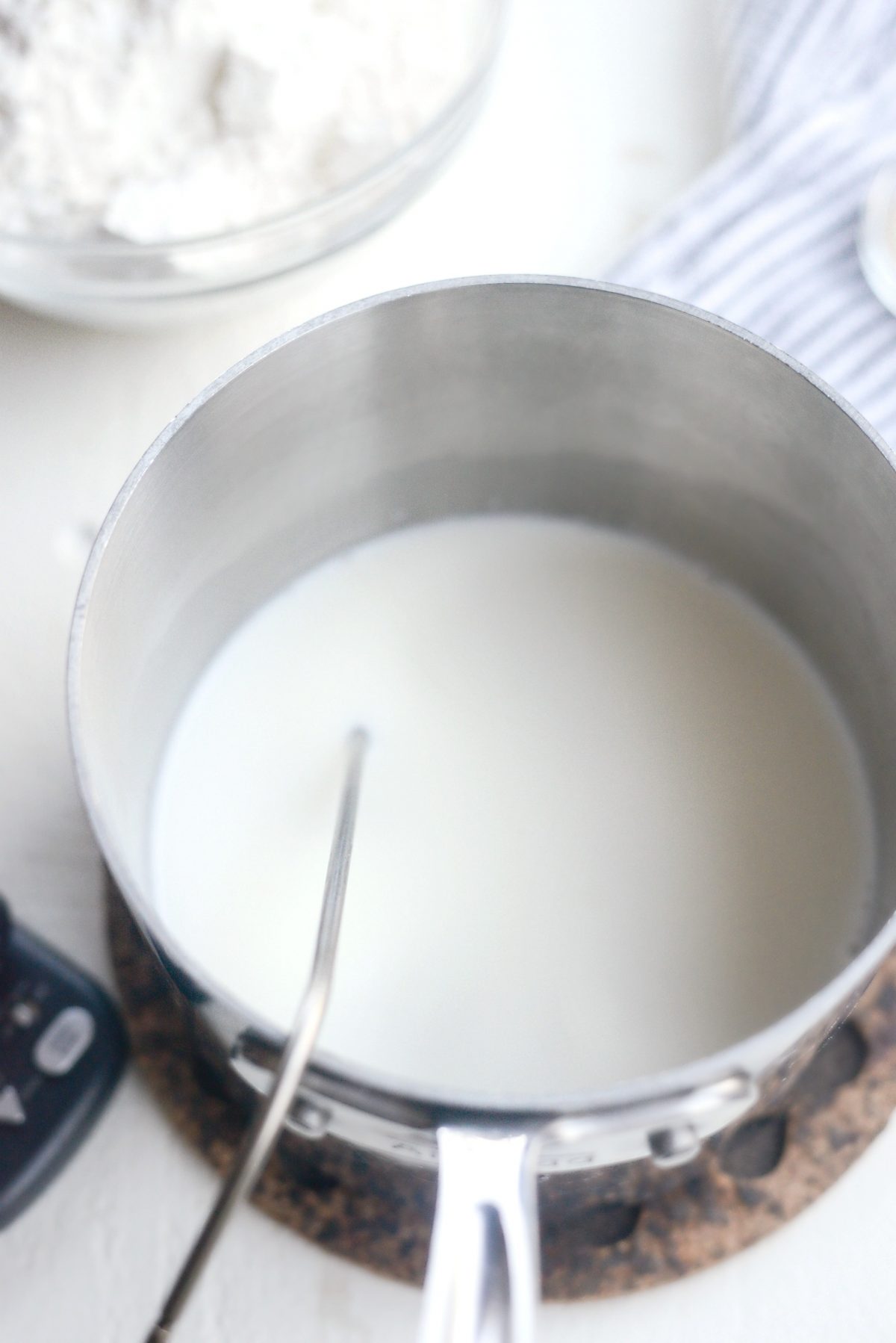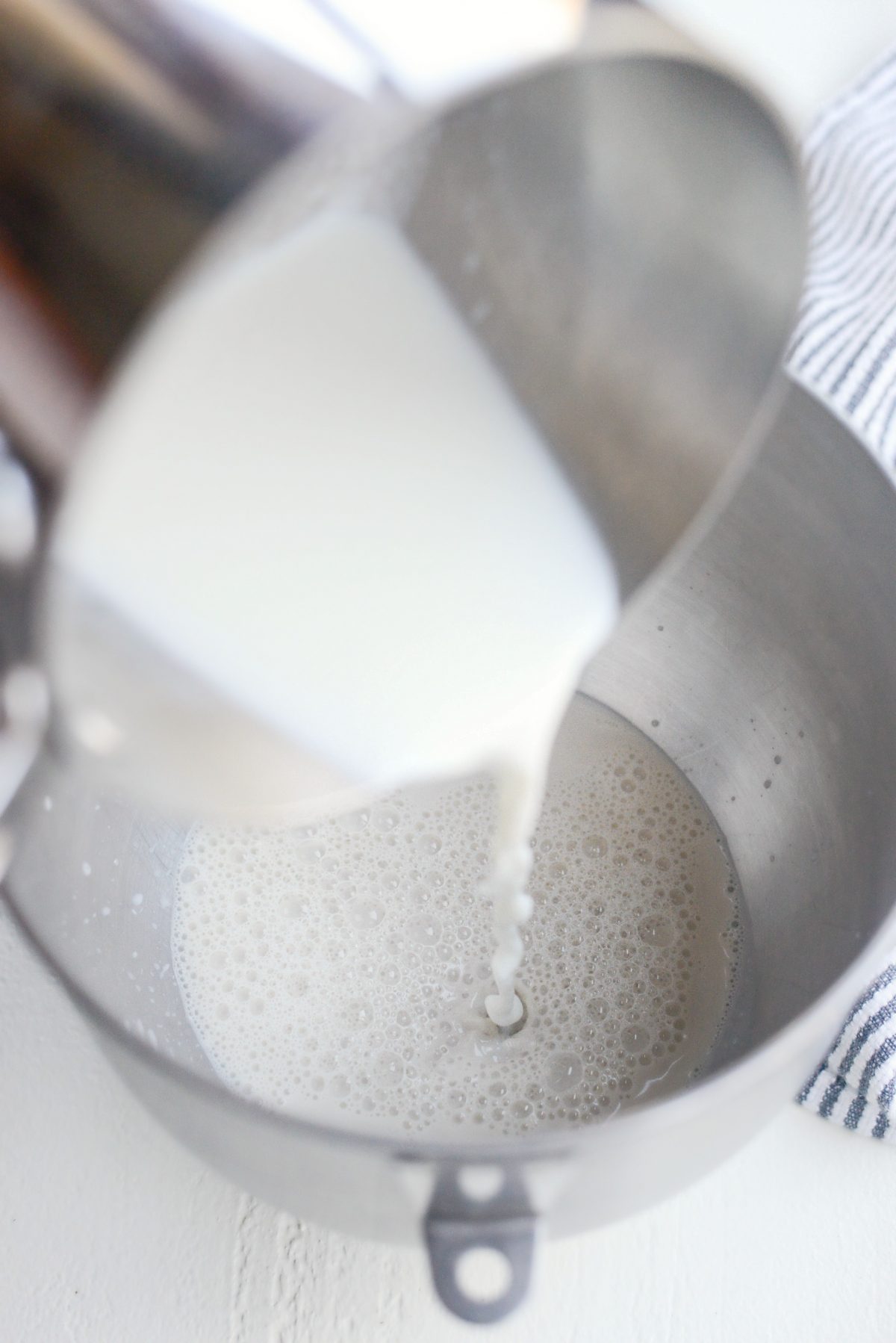 Place 2 tablespoons of dark brown sugar in the bottom of your mixing bowl. Heat 1-1/2 cups whole milk in a saucepan until it reaches 110°. Pour into the mixing bowl and whisk to dissolve the sugar.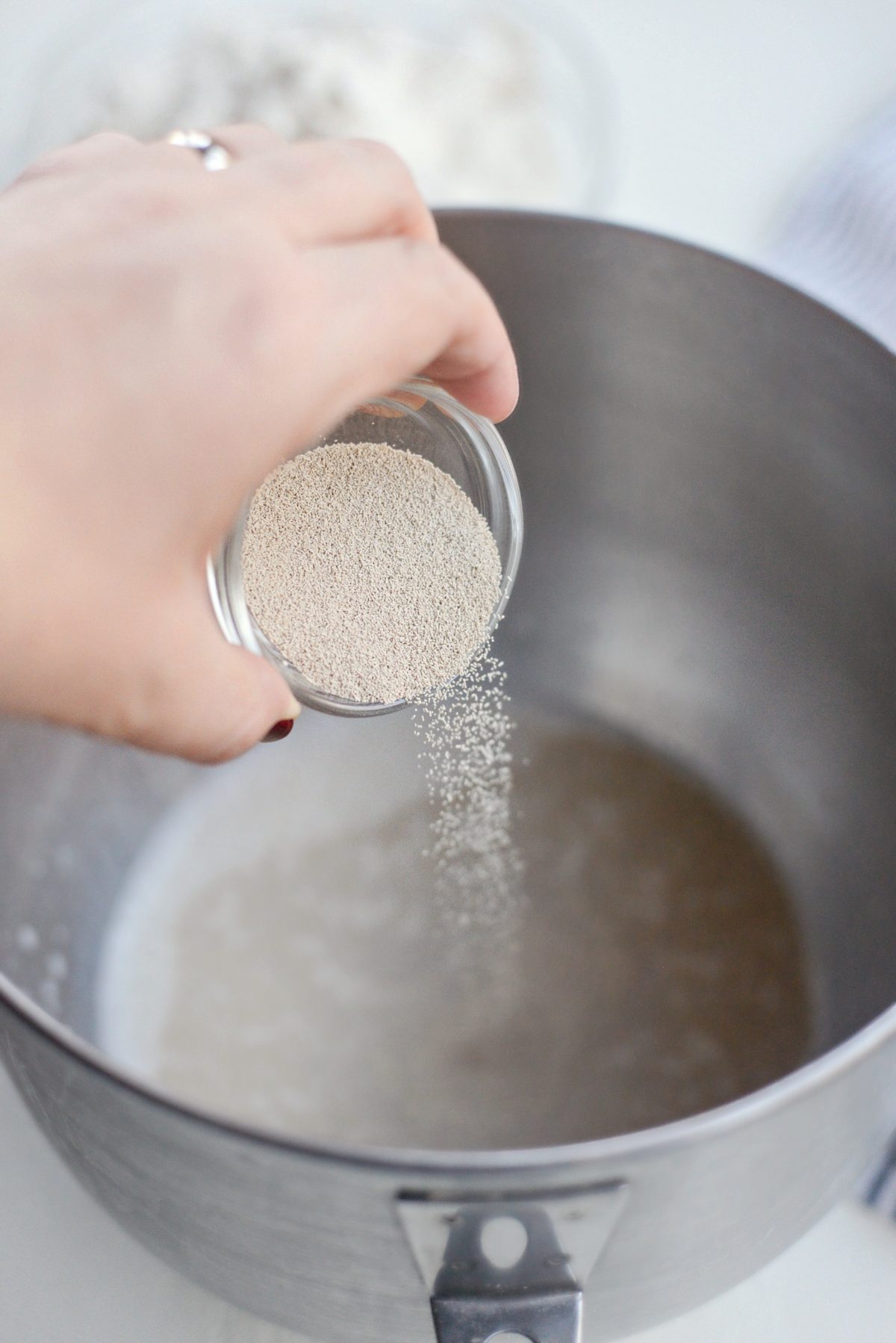 Add in 2 envelopes (or 4-1/2 teaspoons or 1/2 ounce) of rapid rise yeast and 2 tablespoons melted butter.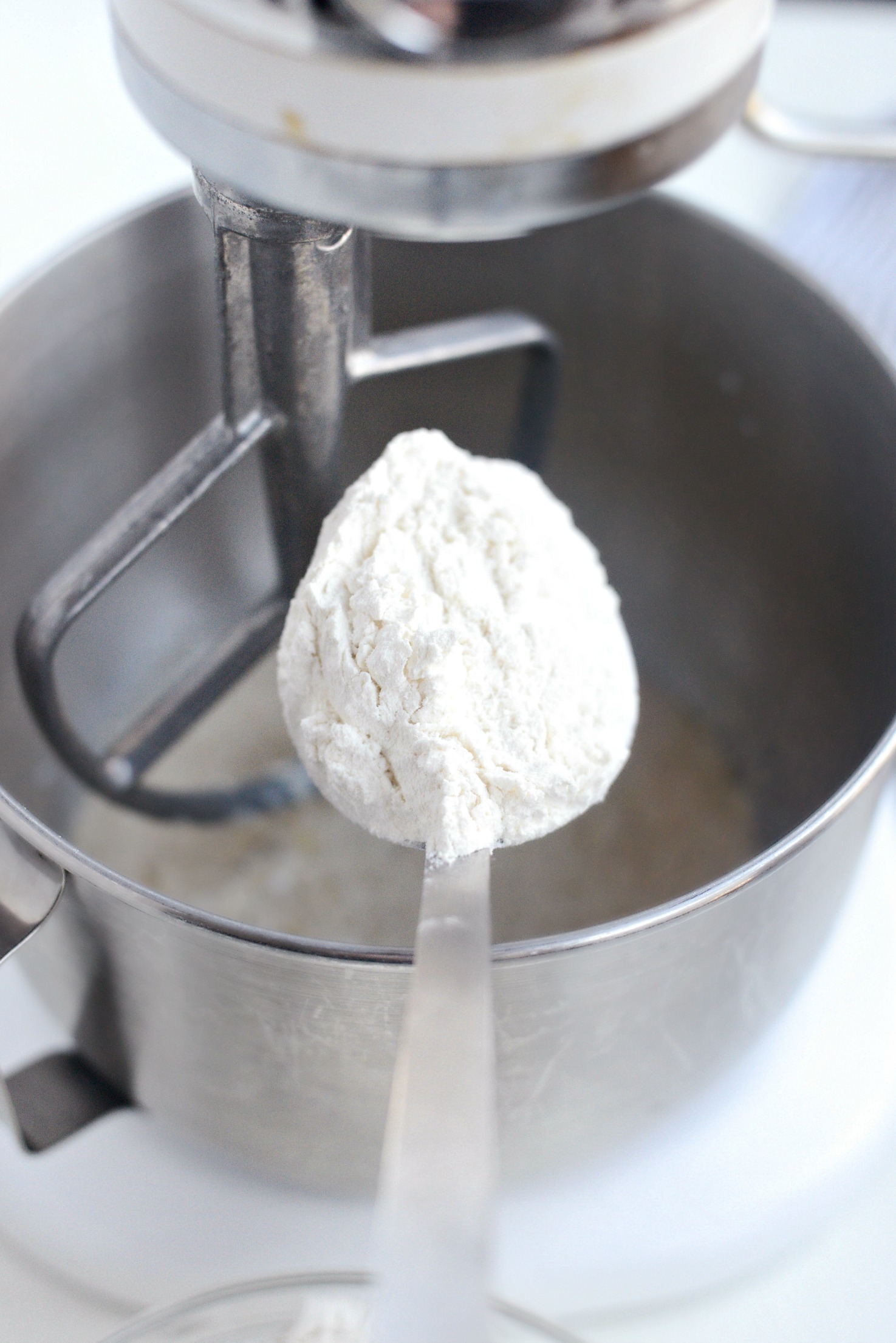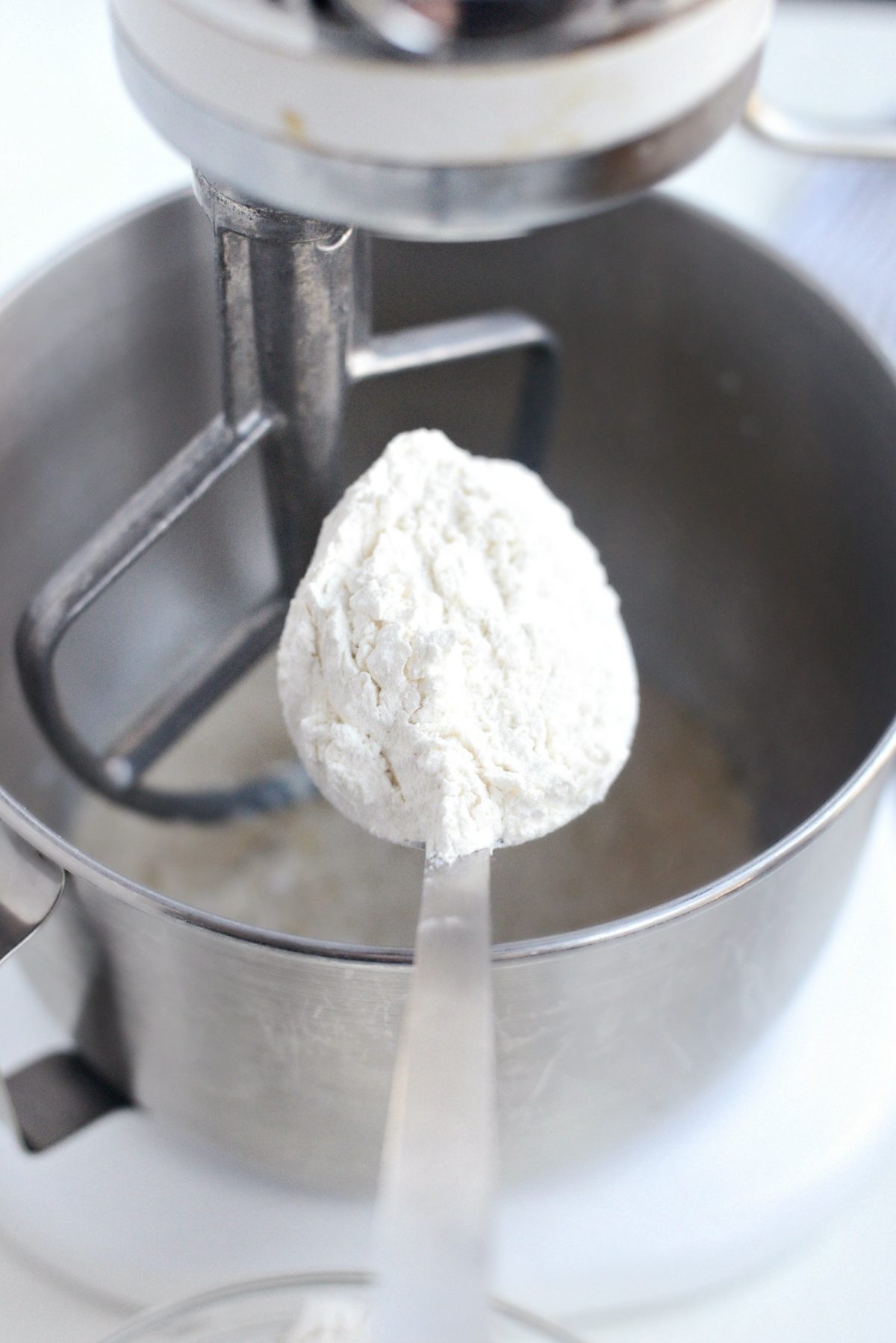 Next gradually add in the 3-1/2 cups of unbleached all-purpose flour and 2 teaspoons kosher salt until incorporated.
Now switch over to the dough hook and mix on low-speed for 8 to 10 minutes.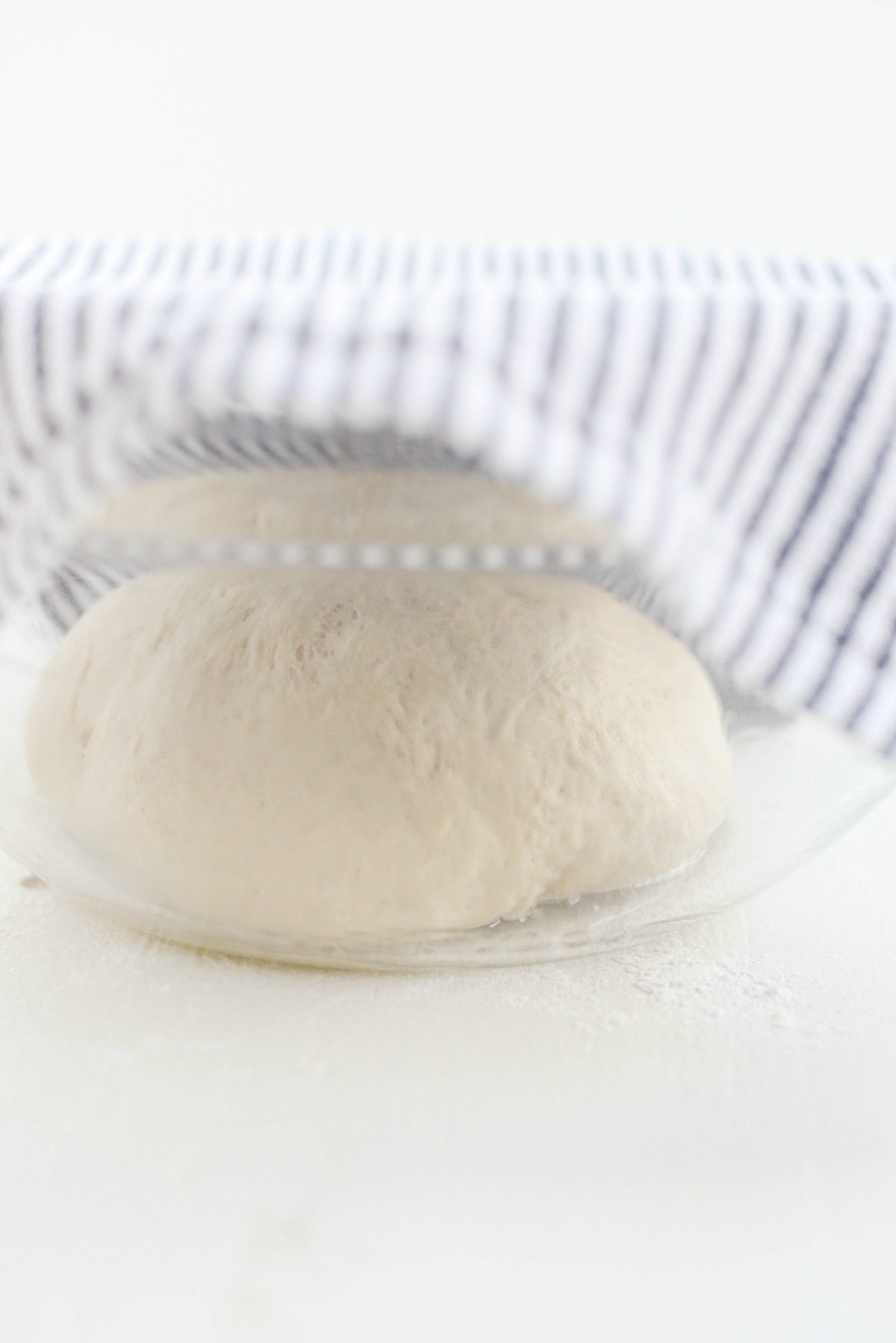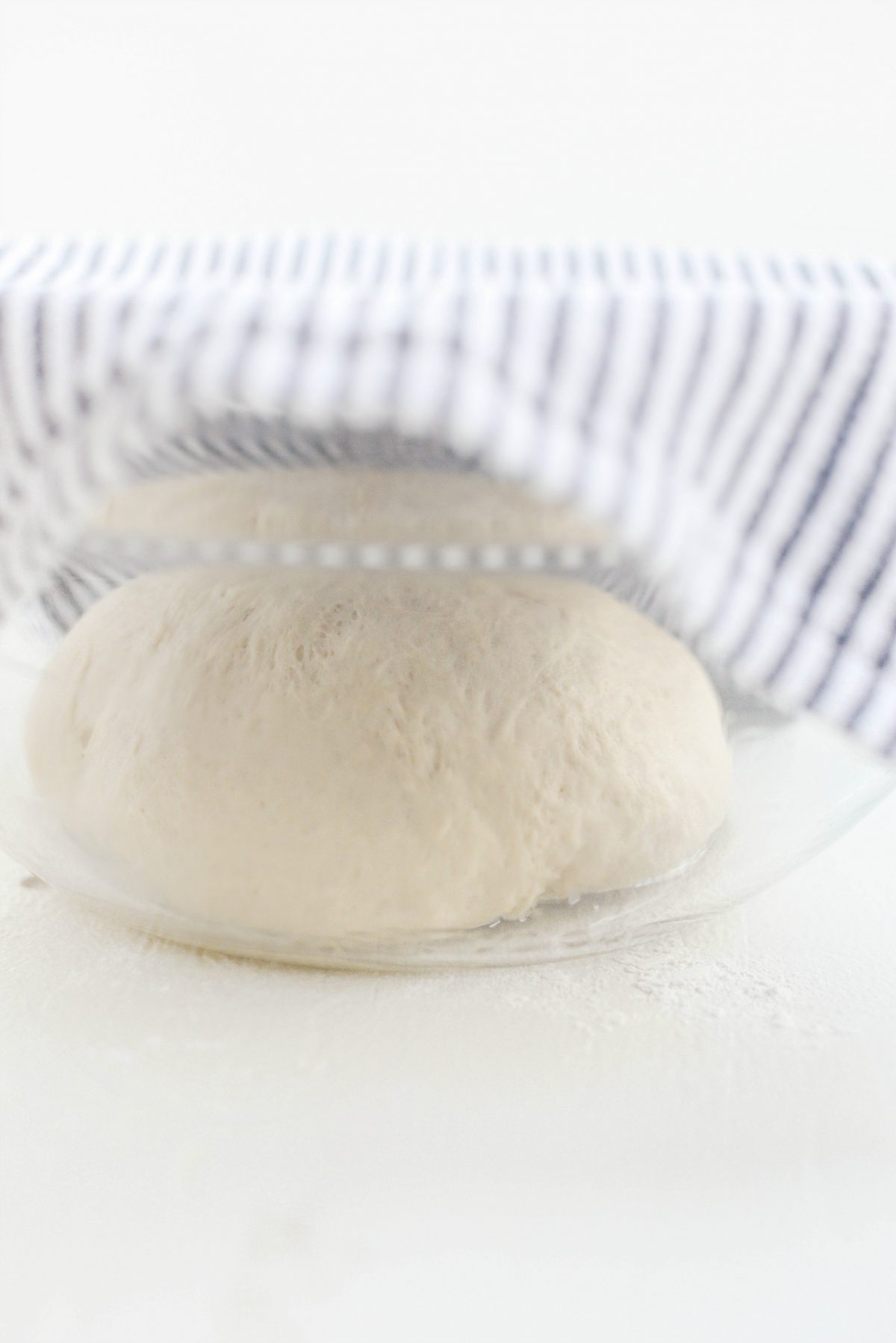 Then remove the dough from the hook and bowl, then form the dough into a ball and place into a large, well-oiled bowl. Cover with a clean kitchen or tea towel and let rise for 1 hour or until doubled in size.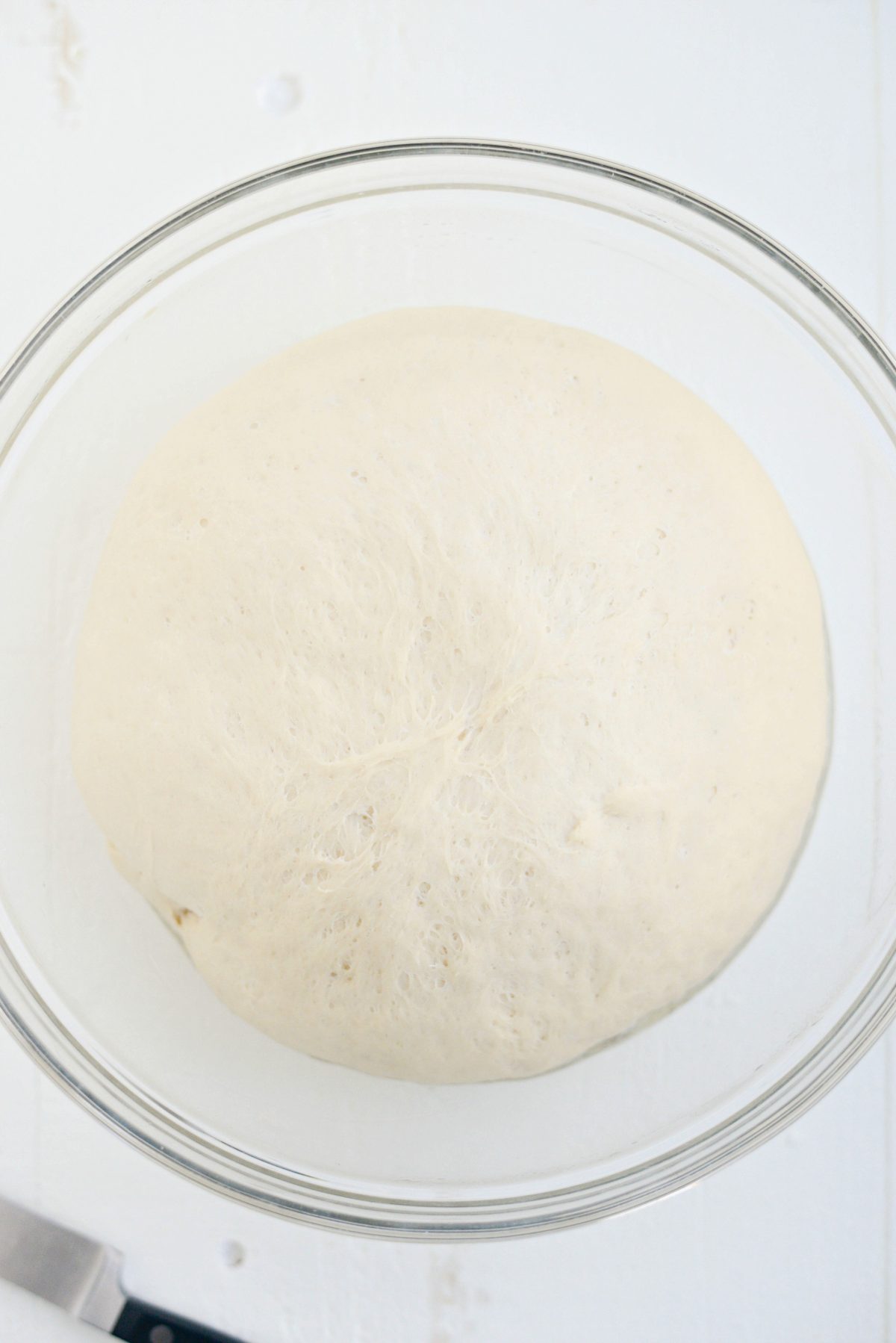 Boom. Ready!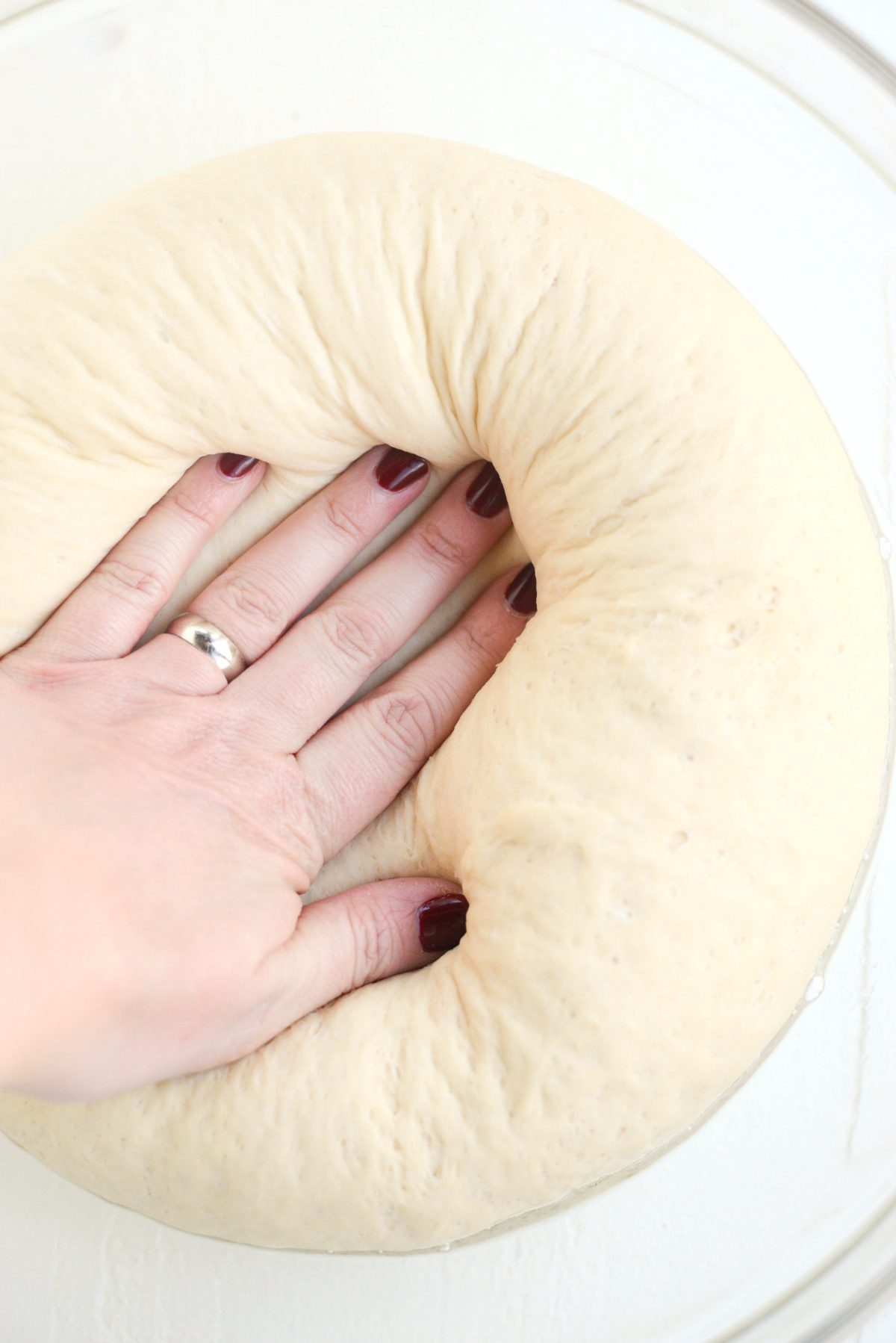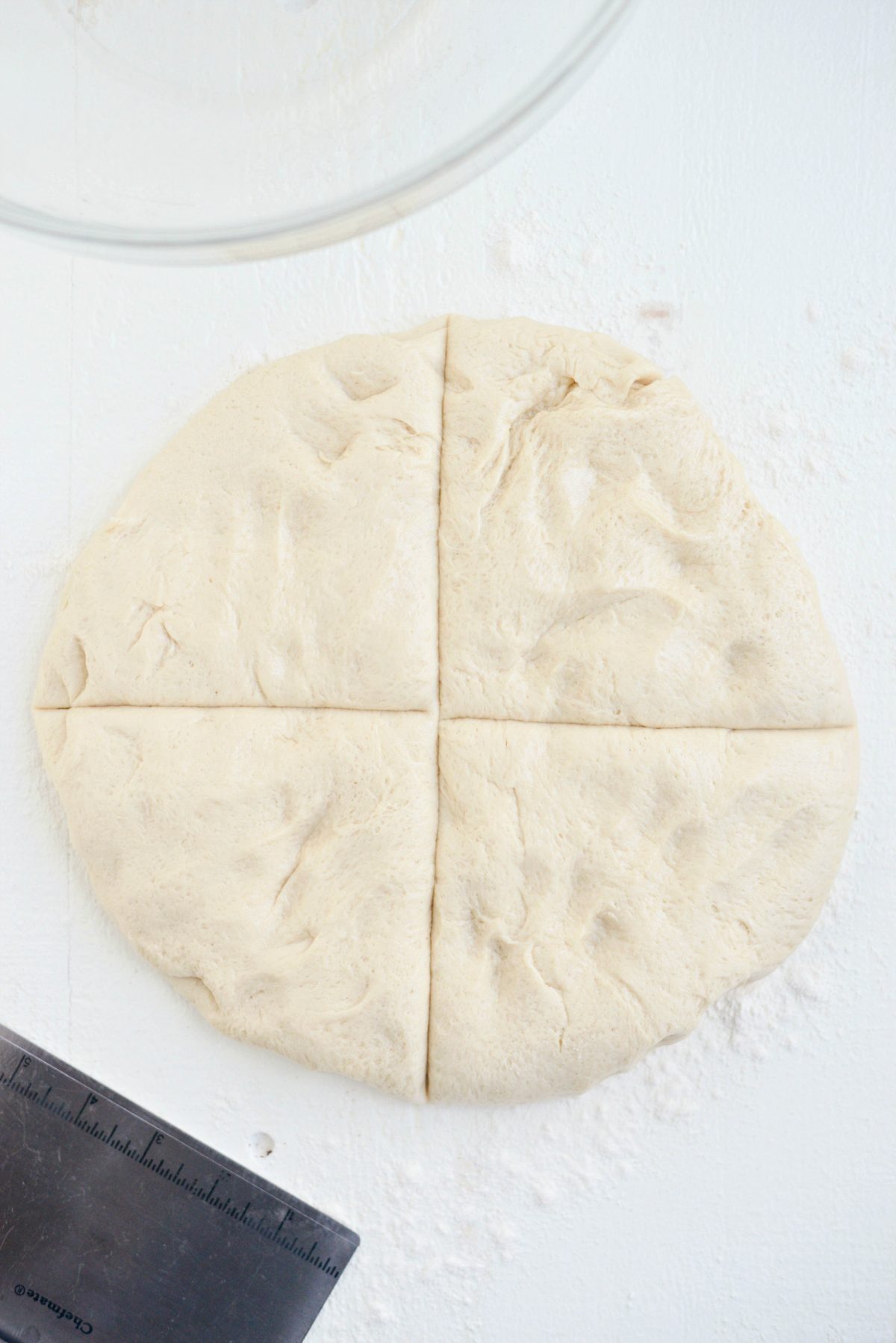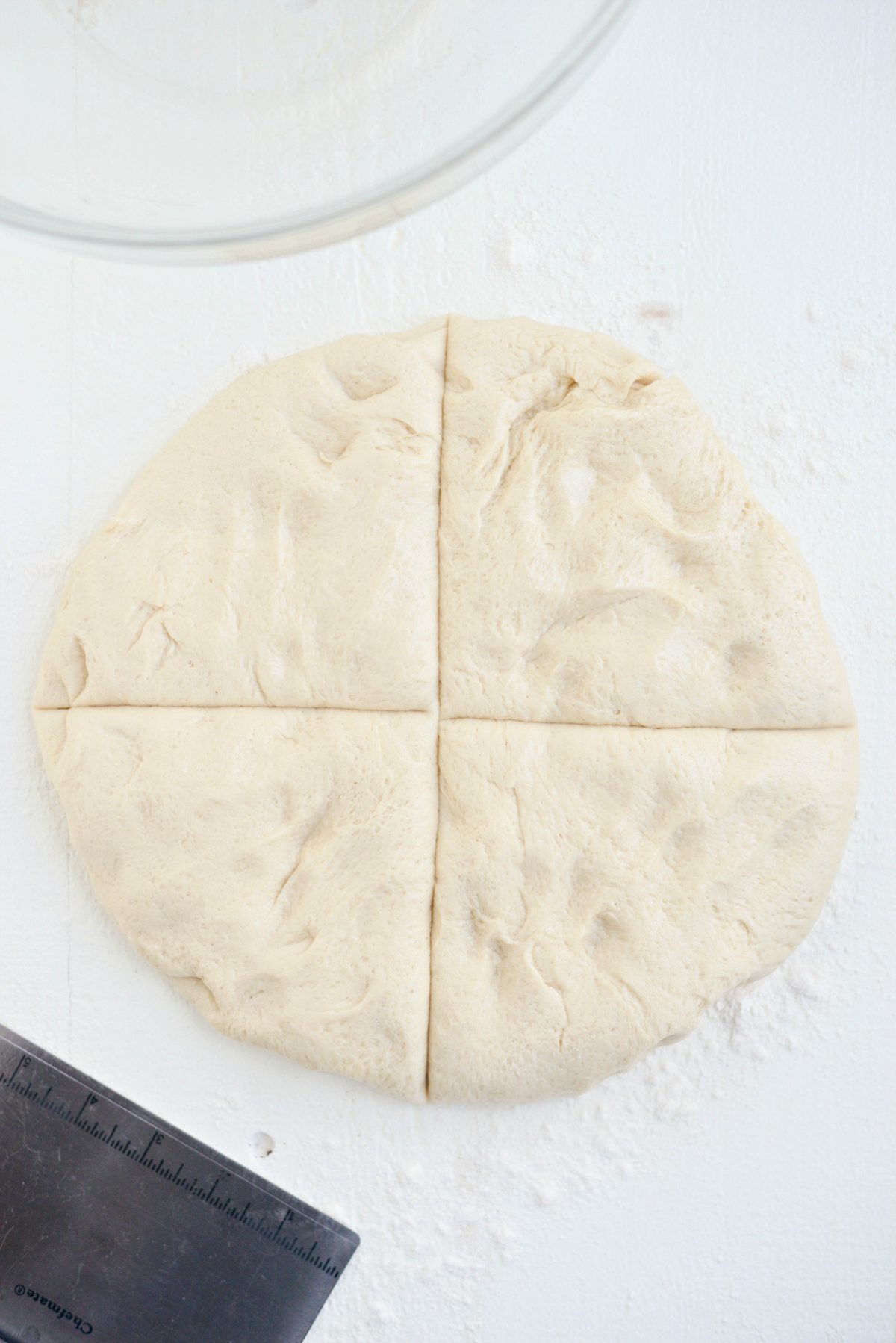 Once the dough has risen, punch it down the dough with your hand to deflate and on a lightly floured surface, divide the dough into 4 equal portions.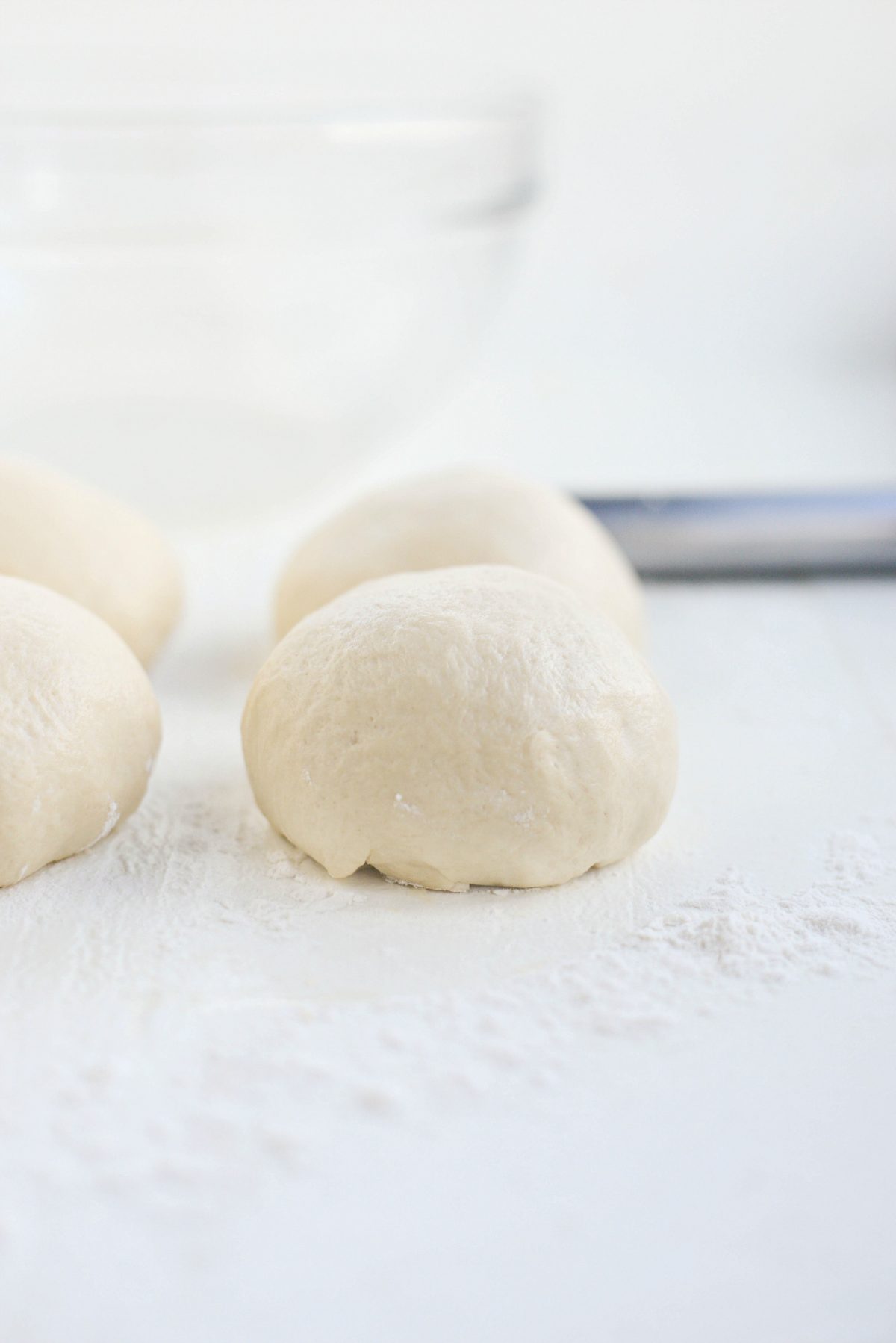 Form each portion of dough into 4 tight round balls.
Next, bring 3 quarts (12 cups) of water to a boil and then carefully and slowly add in 3/4 cup of baking soda.
This is will immediately make the water bubble and foam up, so be careful adding it in.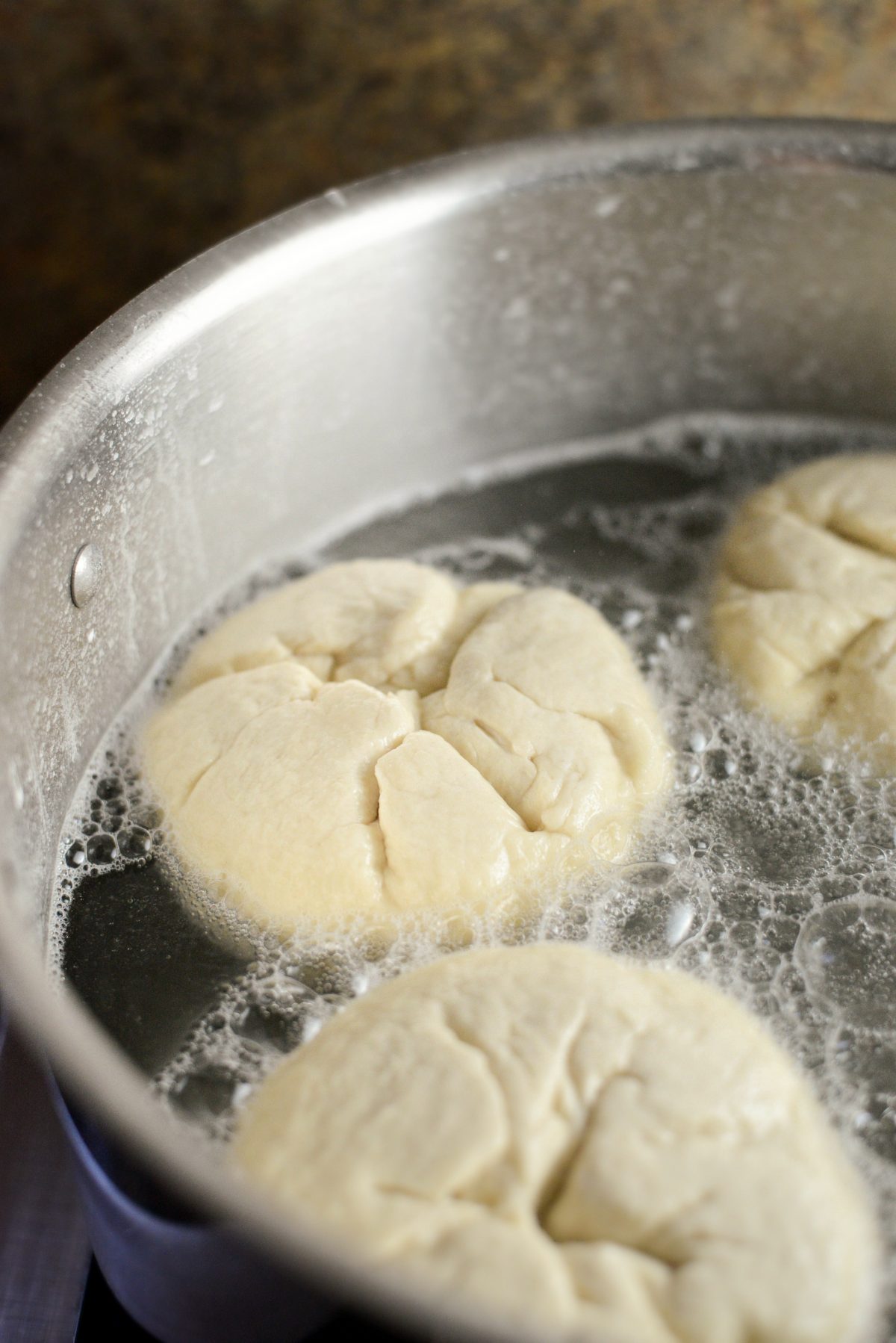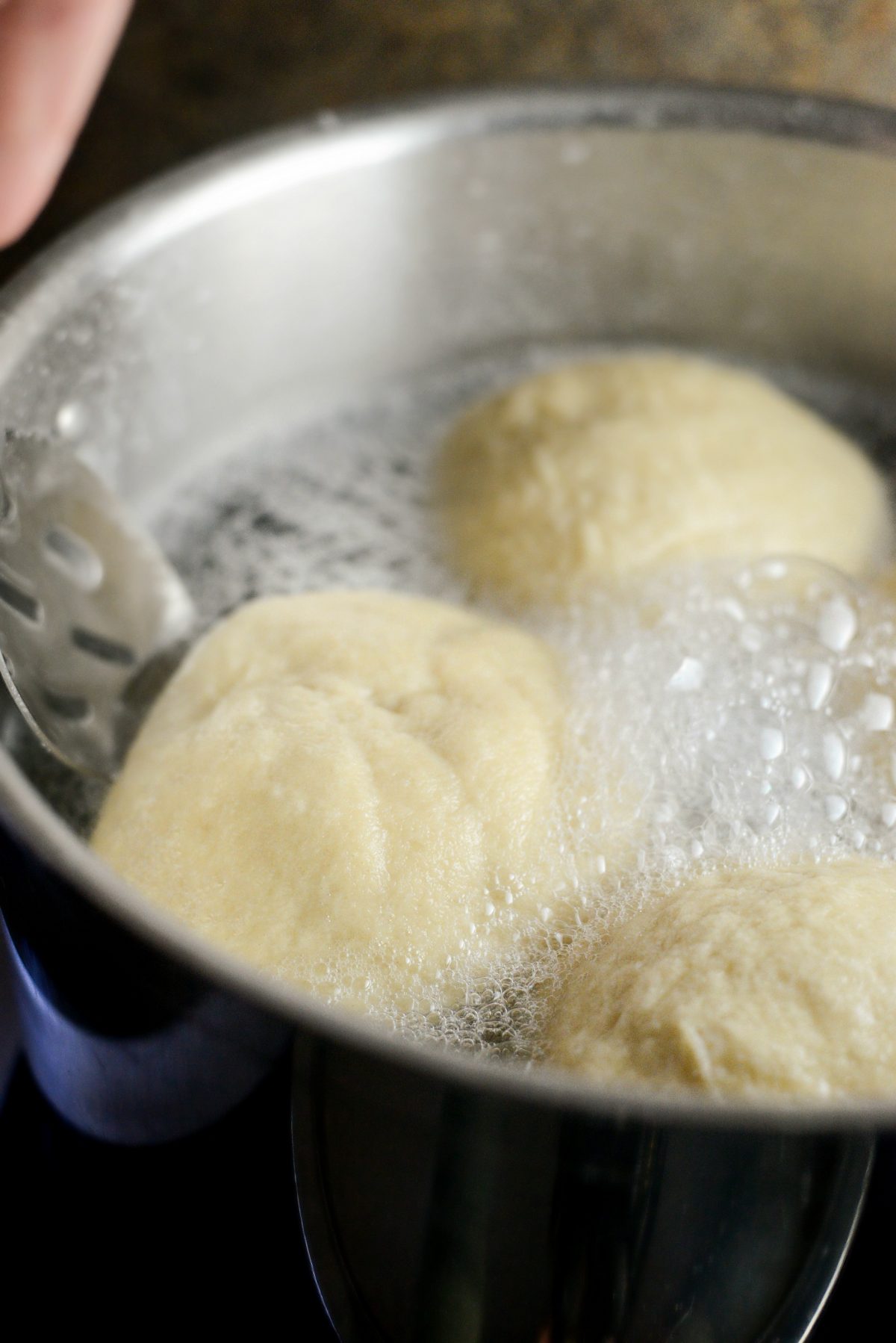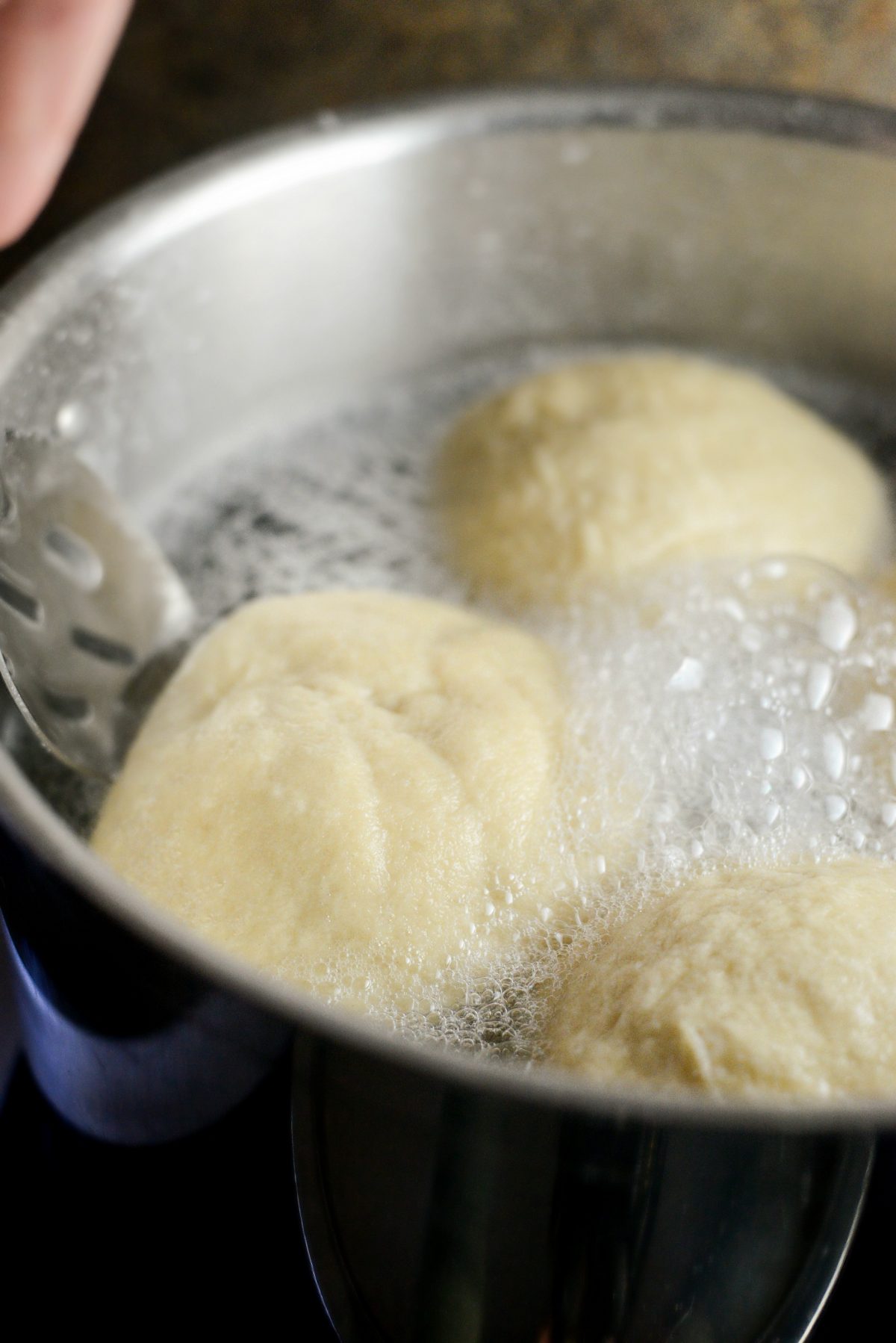 Give the boiling solution a quick stir before placing each loaf or ball of dough- bottom facing up- into the boiling water solution. Then cook for 1 minute before using a spatula and flipping the dough, boiling on the bottom side for 1 additional minute.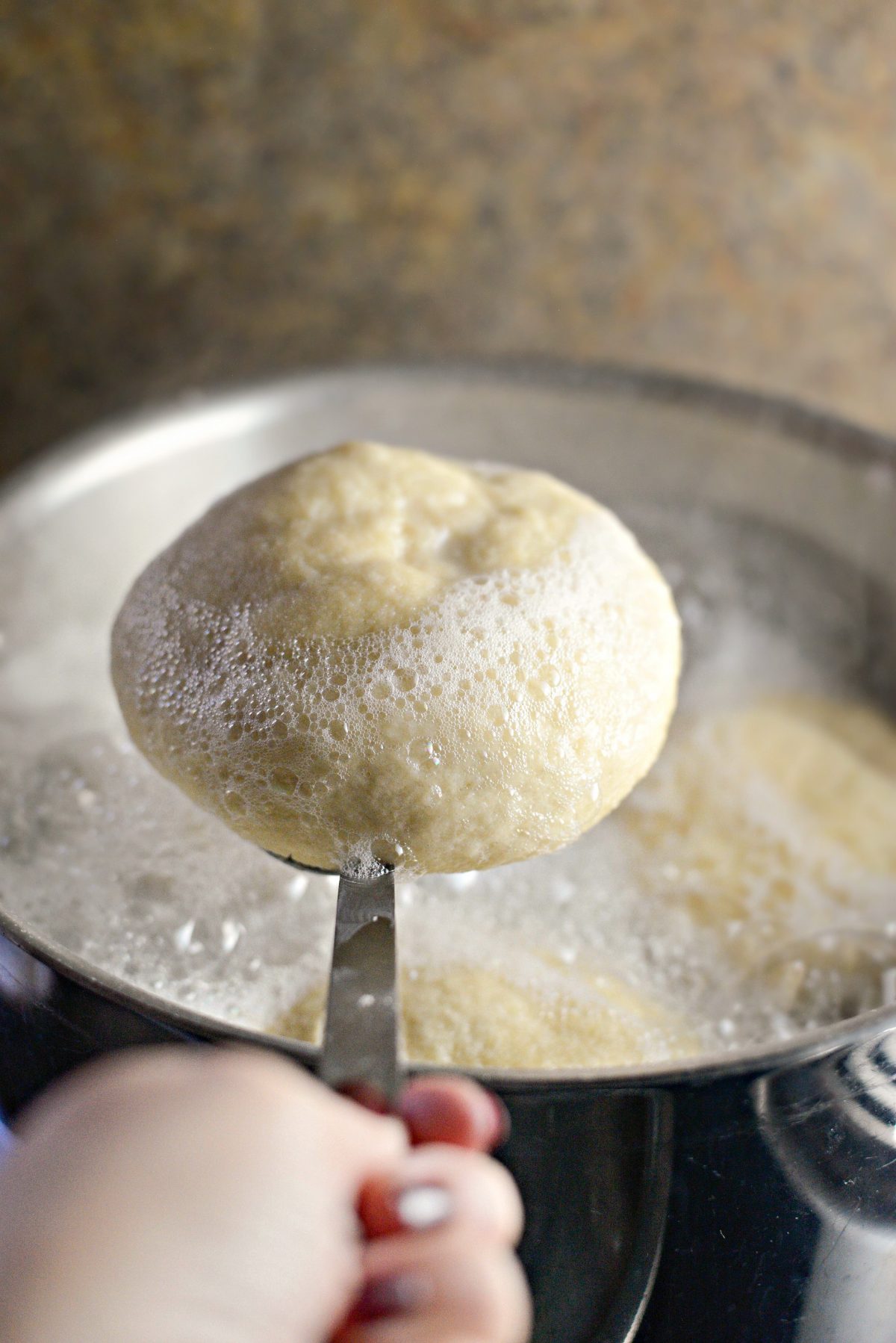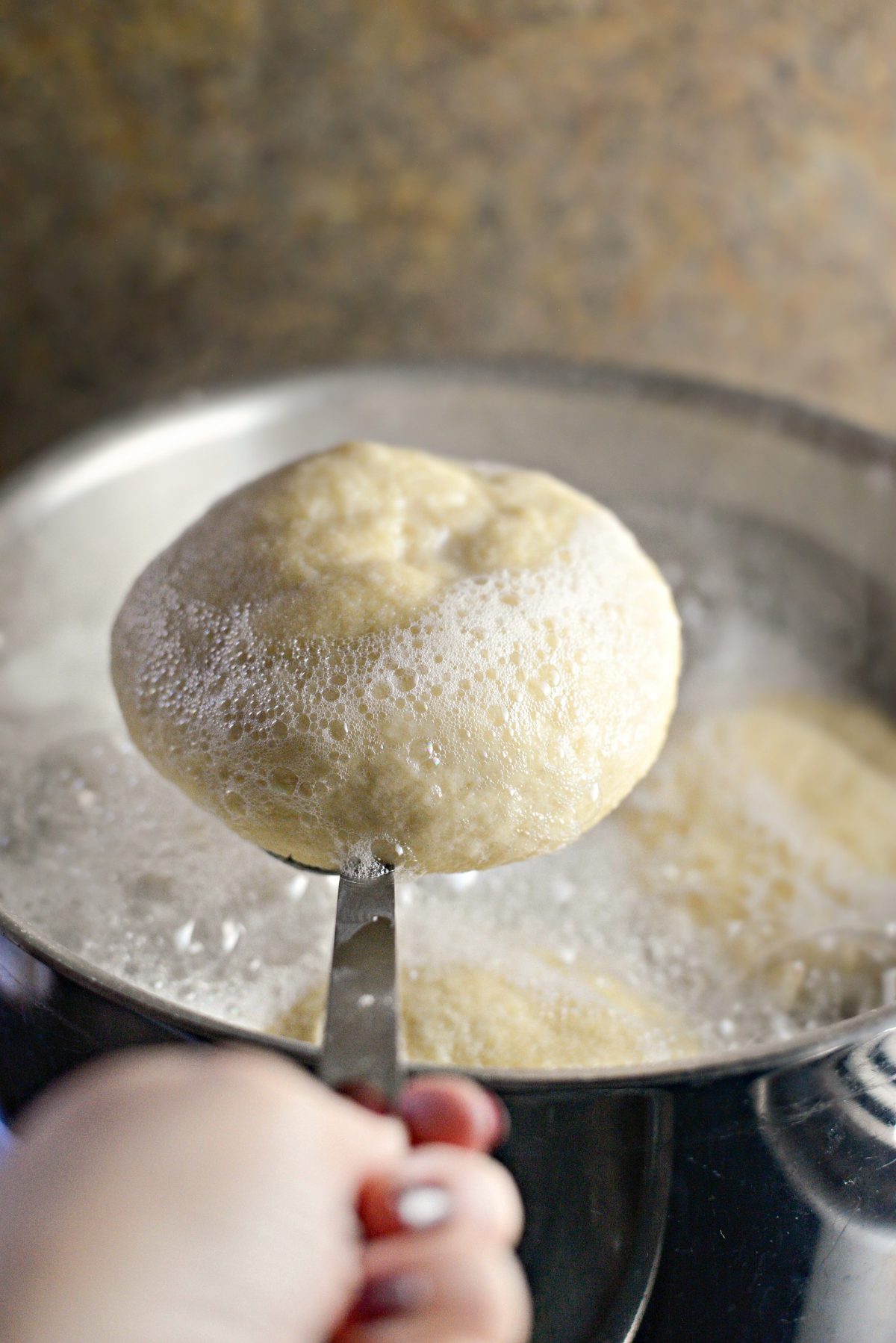 Remove each mini loaf to a parchment lined platter or plate to dry, about 1 to 2 minutes.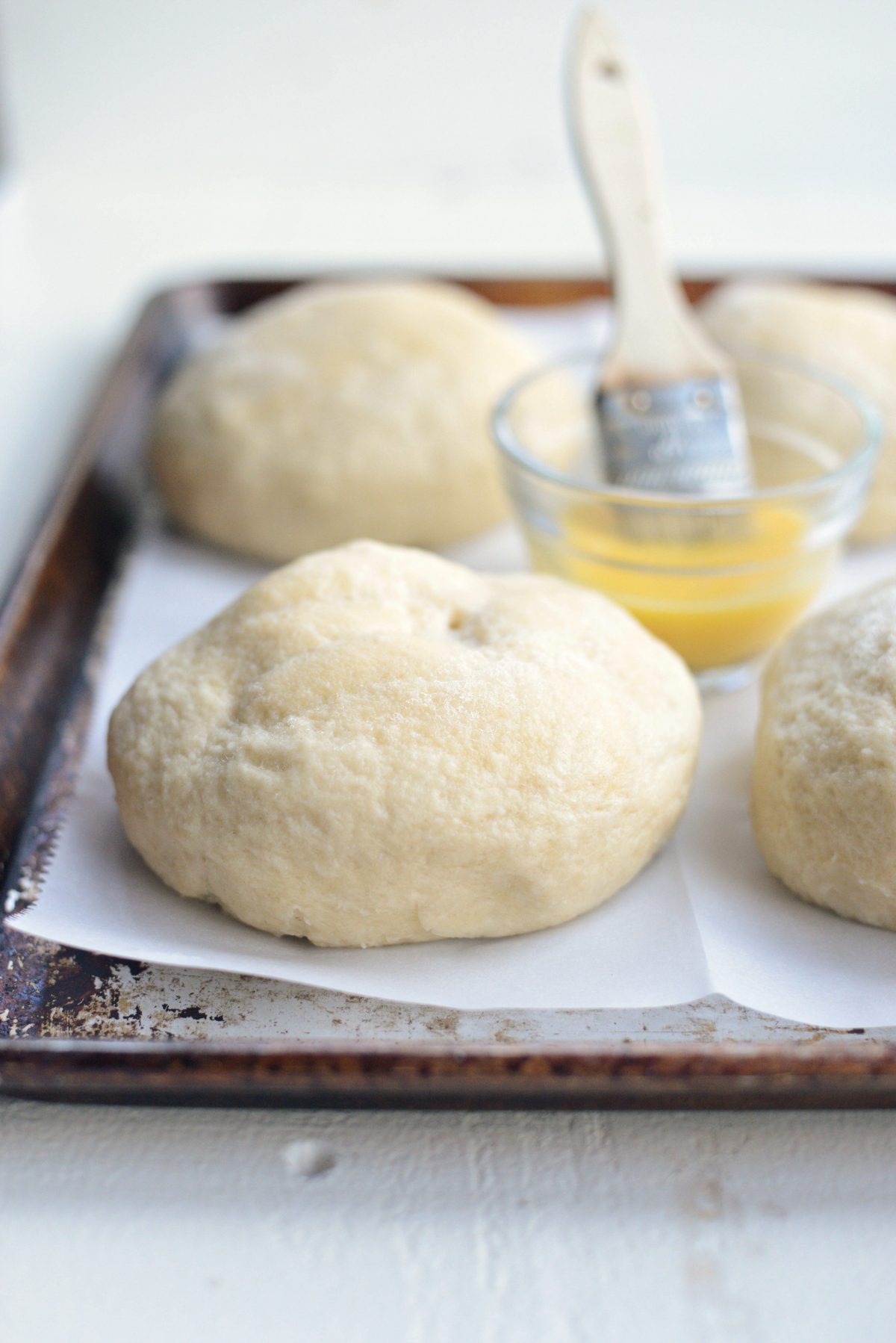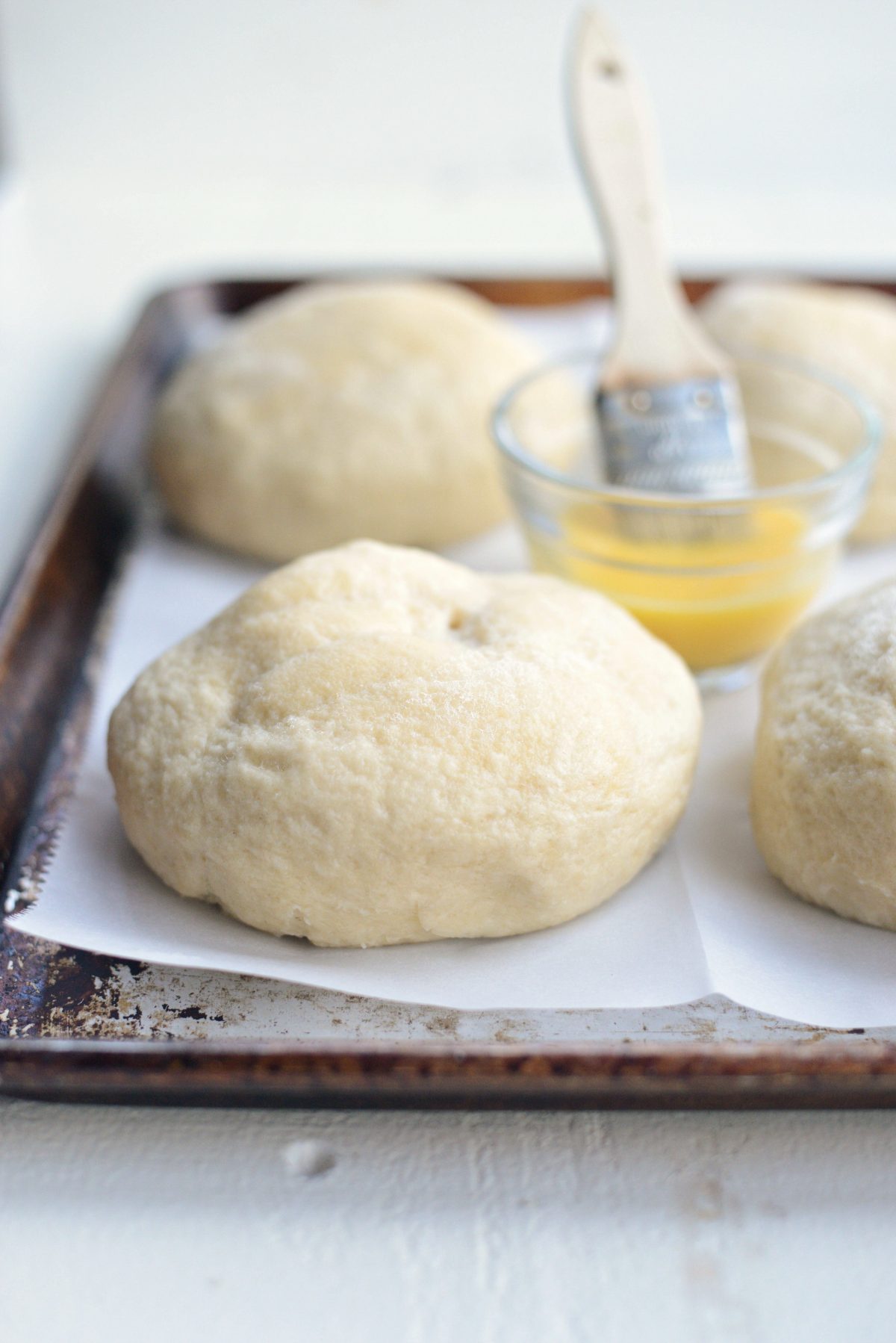 Next, transfer the loaves to a parchment lined, rimmed metal baking sheet. Then beat together a large egg with 1 teaspoon water.
Liberally brush the tops and sides of each loaf with the egg wash. Use a paring knife to make an X about 1/8 to 1/4 of an inch deep into the top of each loaf. Sprinkle with pretzel salt here if desired.
Slide the pretzel bread loaves into your preheated 400° oven for 15 minutes, rotating the pan halfway through baking. Then reduce your oven temperature to 350°. Bake for 8 more minutes or until the bread is deep brown in color and sounds hollow when tapped.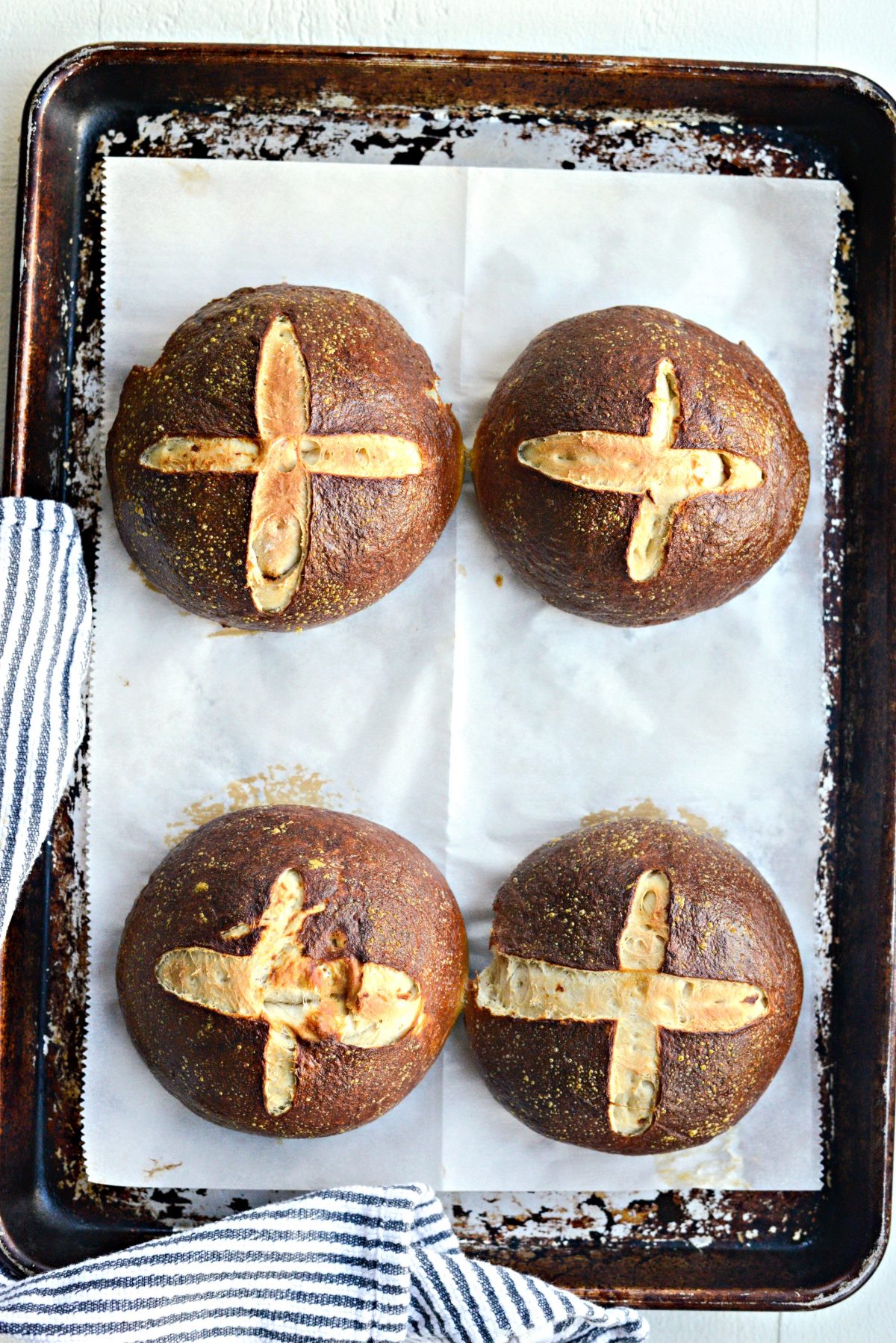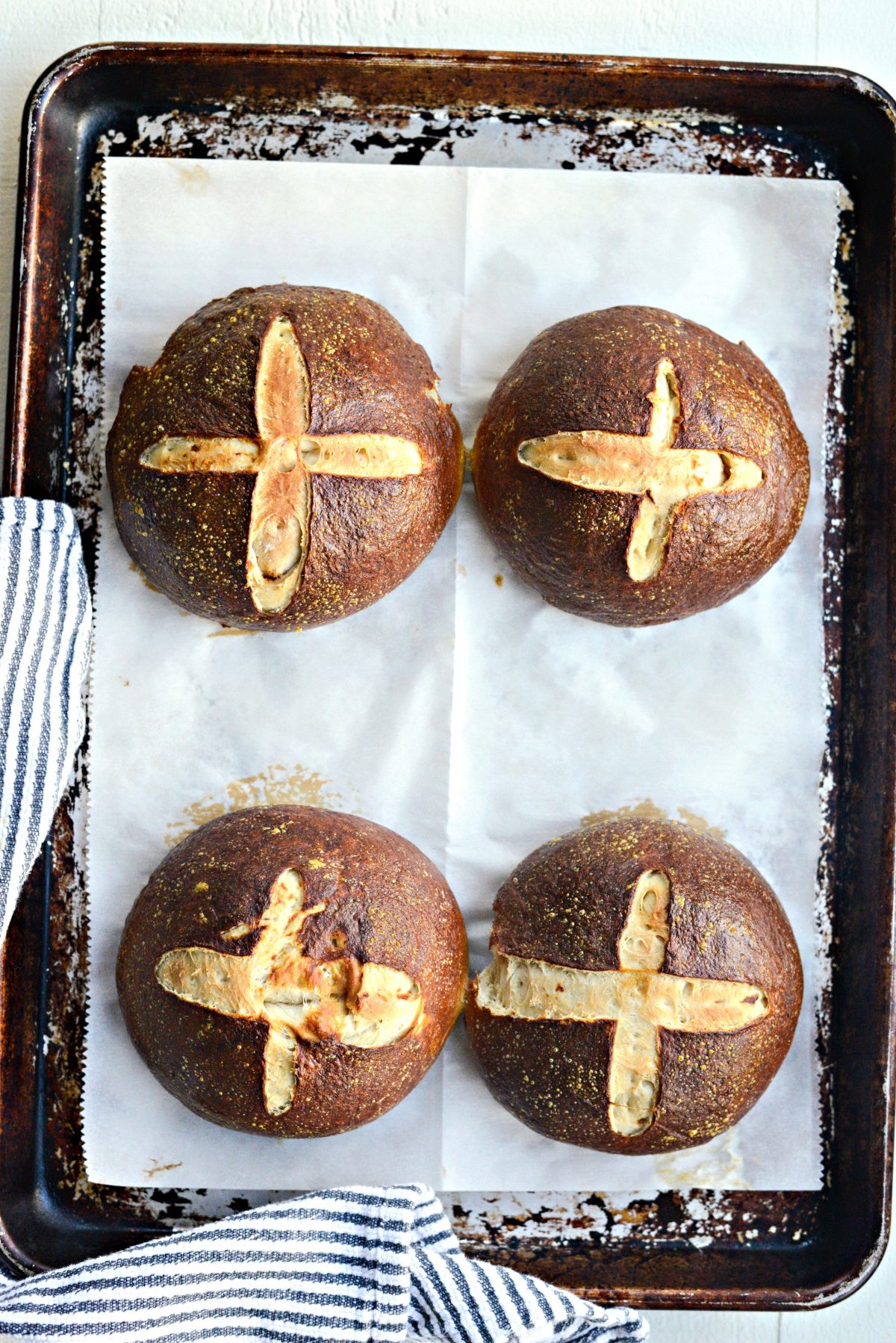 That's it!
Now you can use these easy homemade pretzel bread loaves for sandwiches, burgers, bread bowls for soup or torn and dunked into stew. Whatever your pretzel loving heart desires.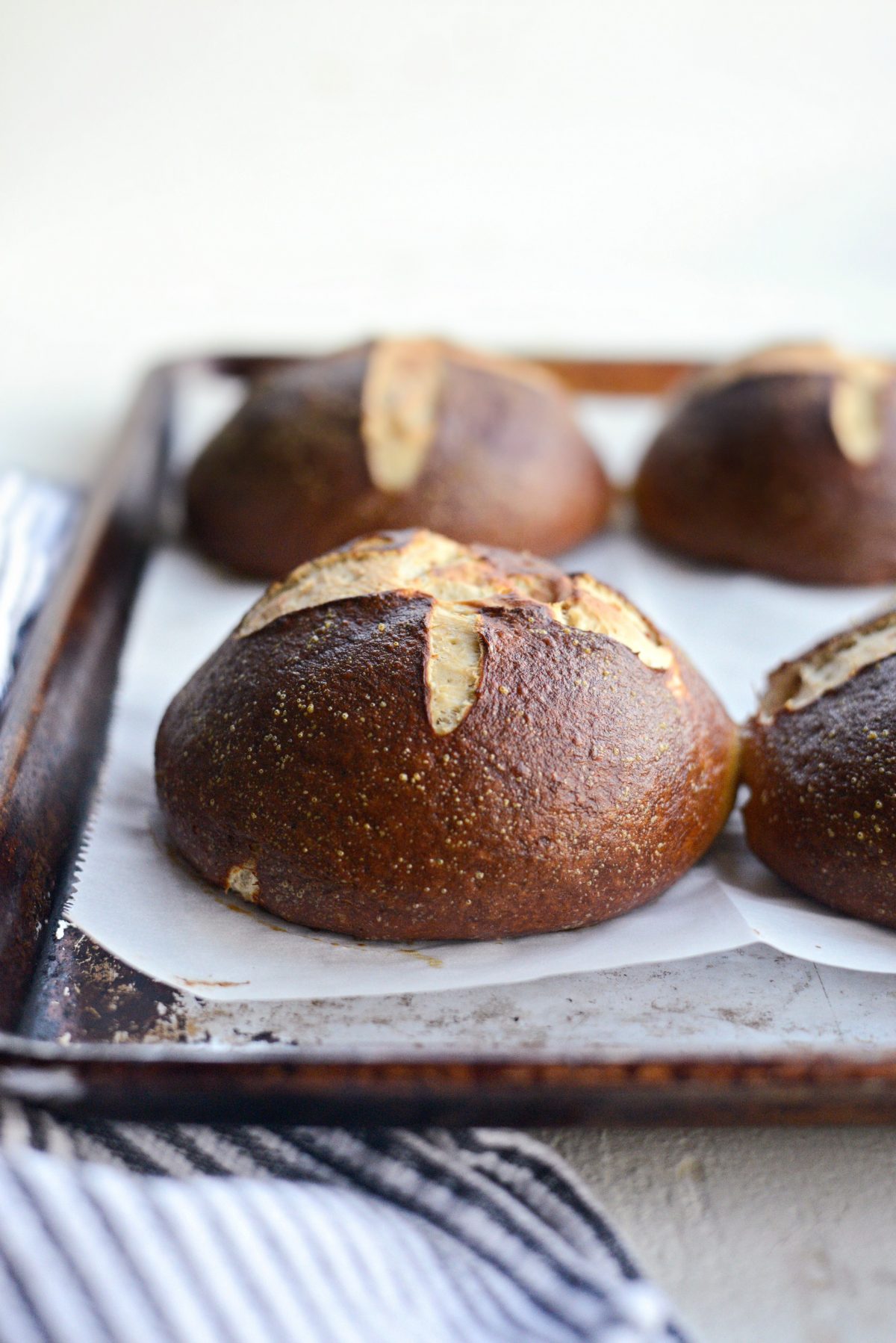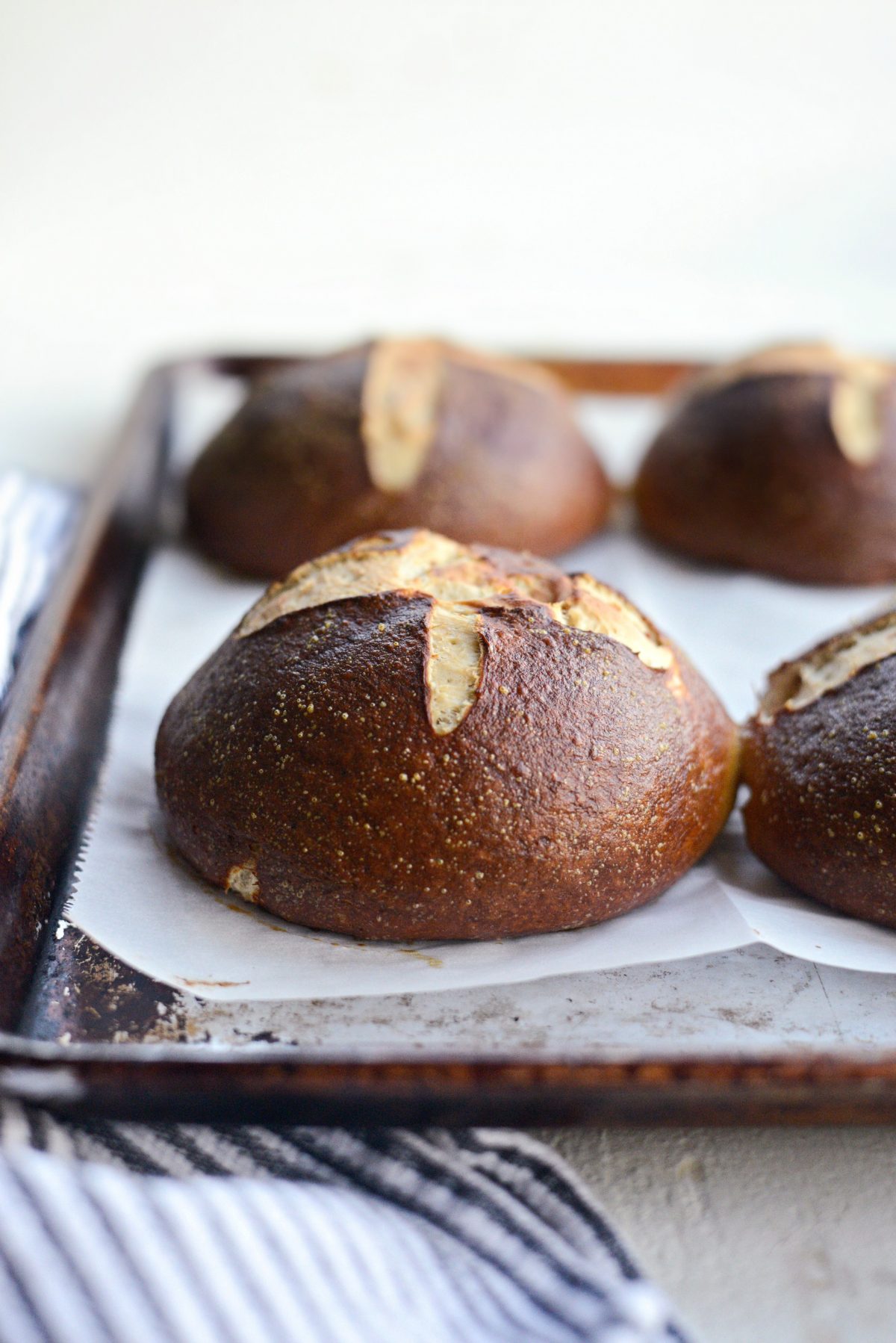 Enjoy! And if you give this Homemade Pretzel Bread recipe a try, let me know! Snap a photo and tag me on twitter or instagram!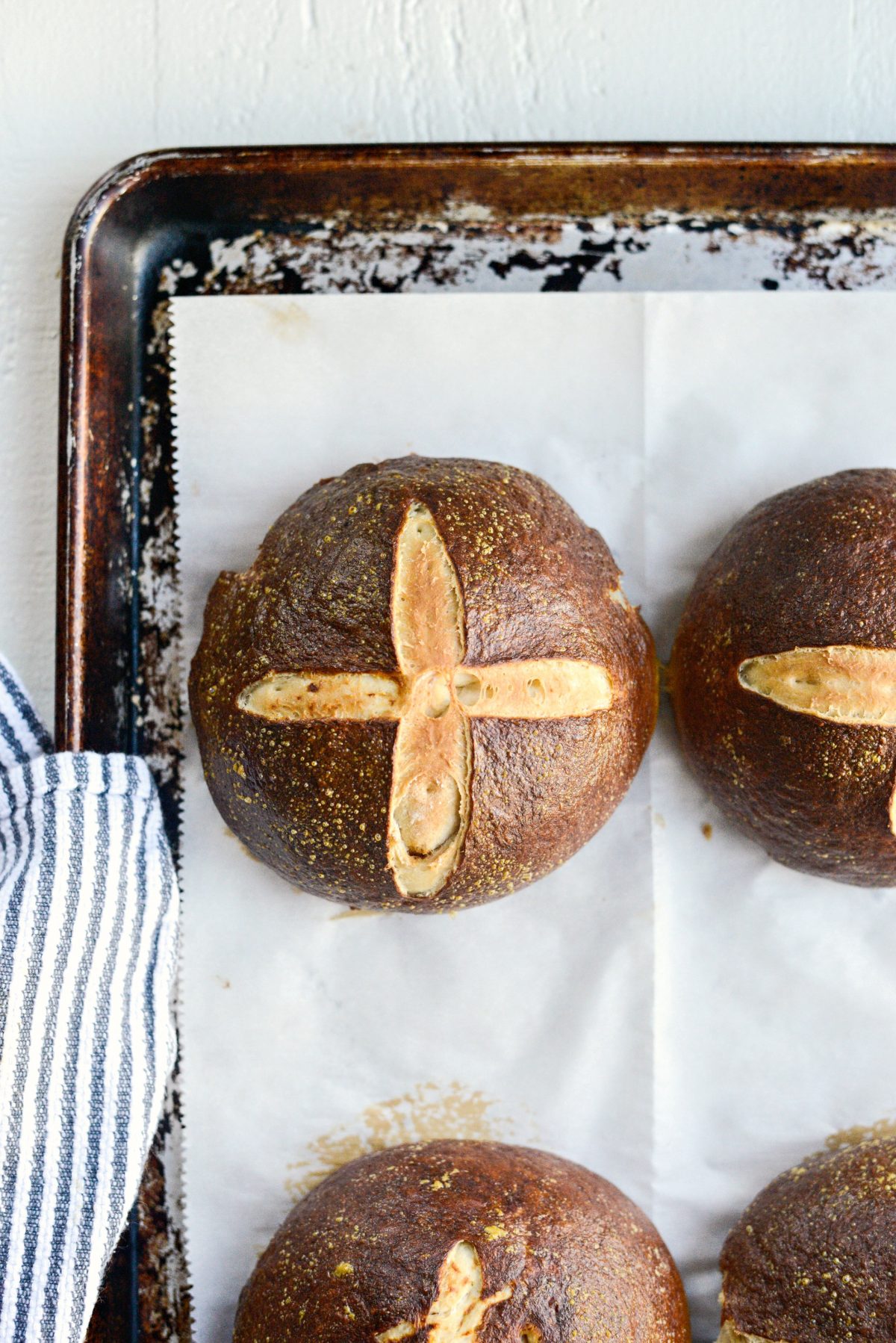 This post may contain affiliate links.
Buy the Cookbook: Simply Scratch : 120 Wholesome Homemade Recipes Made Easy Now available on Amazon »
THANK YOU in advance for your support!