This Homemade Funfetti Cake is a delicious cake for all ages! Using my homemade confetti cake mix, it tastes infinitely better than any prepackaged cake mix and is just as easy to prepare. Yields a 9×13 or a 2-layer (9-inch) cake or 24 cupcakes.
Ironically it's almost been 7 years (to the day) that I last shared my funfetti cupcake recipe. Haileigh turned 10 and I remember struggling with her becoming double digits. That year, she had a special request for funfetti cupcakes. I remember it like it was yesterday. Wasn't it?
Today she turns 17 and I'm not struggling as much this year as I did when she turned 10. But catch me in about 12 months when she graduates from high school and heads to college. I'll probably be sitting on the couch with this homemade funfetti cake or a tub of ice cream (maybe both) in my lap and a fork or spoon in my hand eating my feelings. That's just how I do.
Every year it's been my personal mission to give you an alternative to buying prepackaged, store-bought cake mixes. So far my little collection consists of yellow, white, chocolate and now funfetti cake mix! I decided to take my funfetti cupcake recipe and break it down to a mix (to be made in advance if needed) and then make the cake so I can get accurate baking times.
I'm pretty excited about this most recent one because it's just as easy and tastes BETTER than any store-bought funfetti cake mix I've ever made in the past.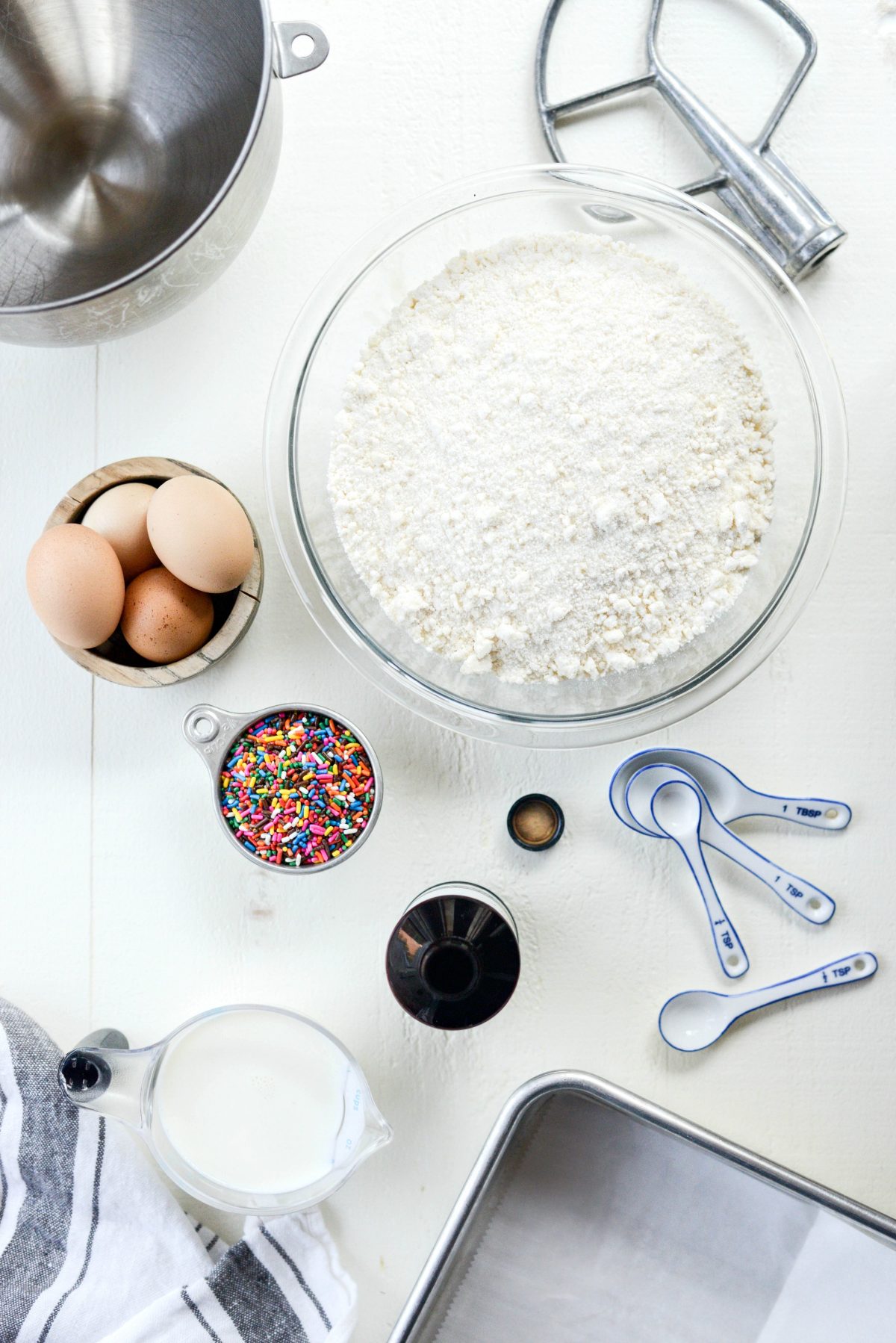 To Make this Homemade Funfetti Cake You Will Need:
1 recipe of homemade funfetti cake mix
4 egg whites
1-1/4 cup whole milk
2 teaspoons vanilla extract
1/2 cup colorful sprinkles – I prefer to use the long slender sprinkles as to the round ones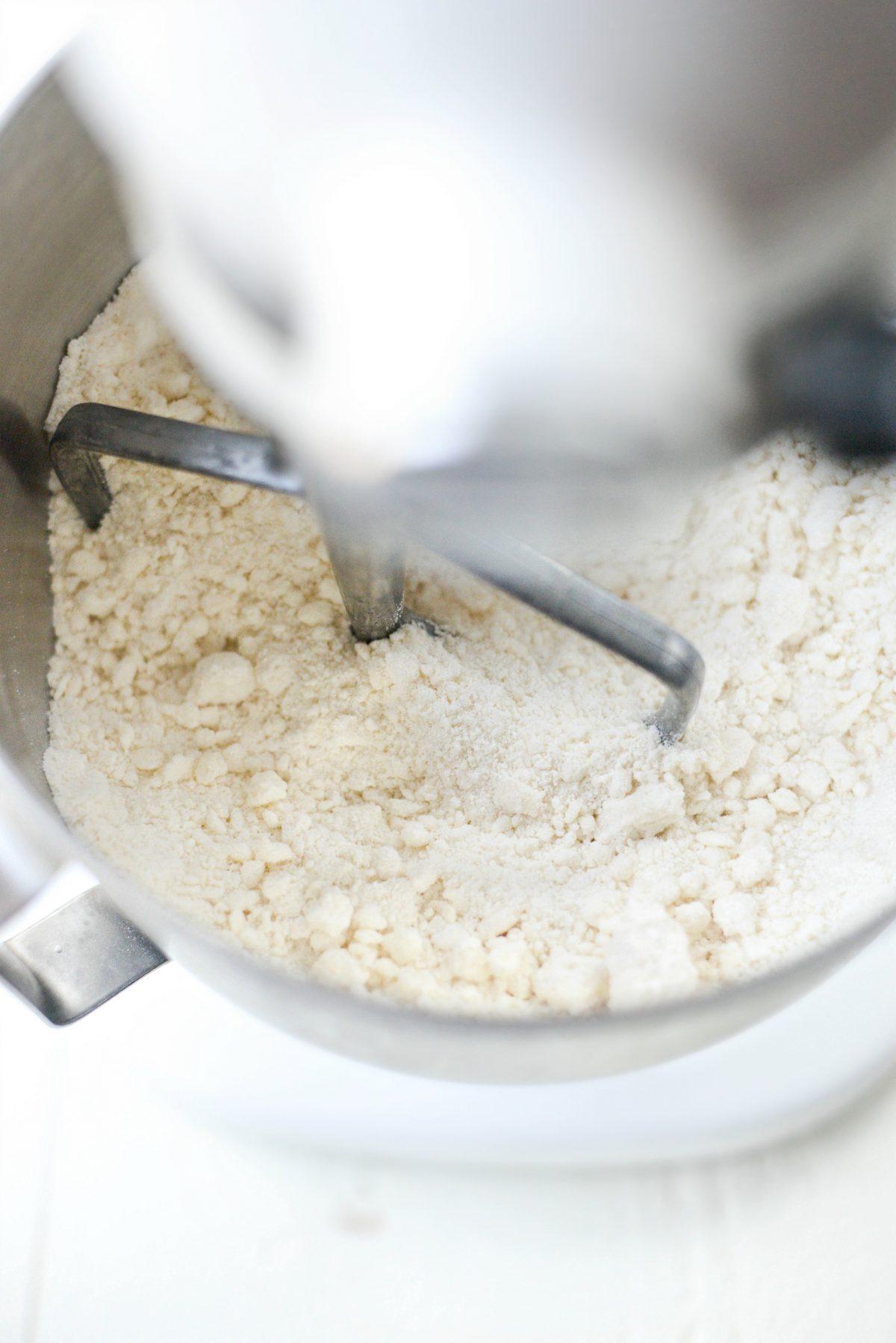 Throw the homemade cake mix into the bowl of your stand mixer that's fitted with the paddle attachment.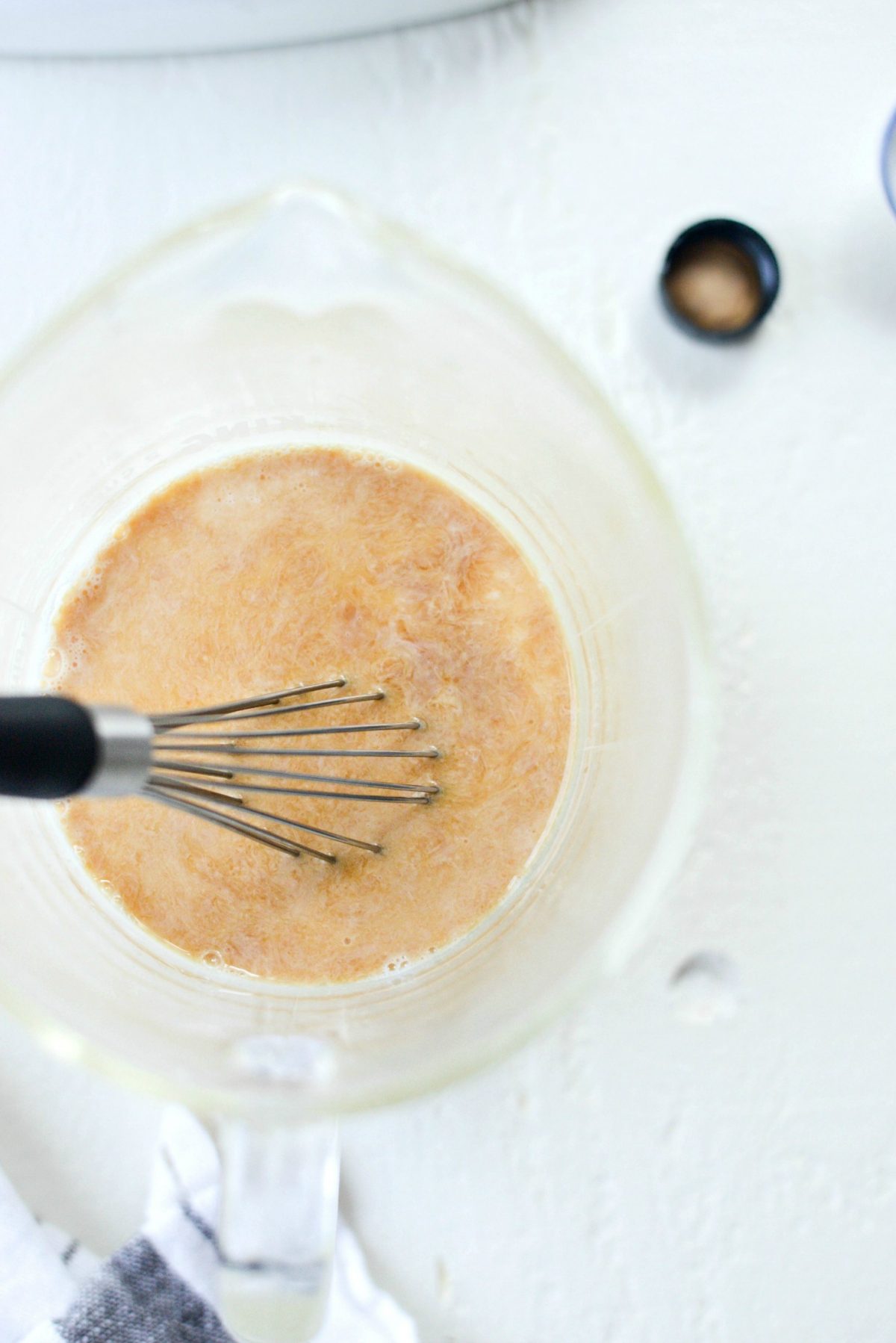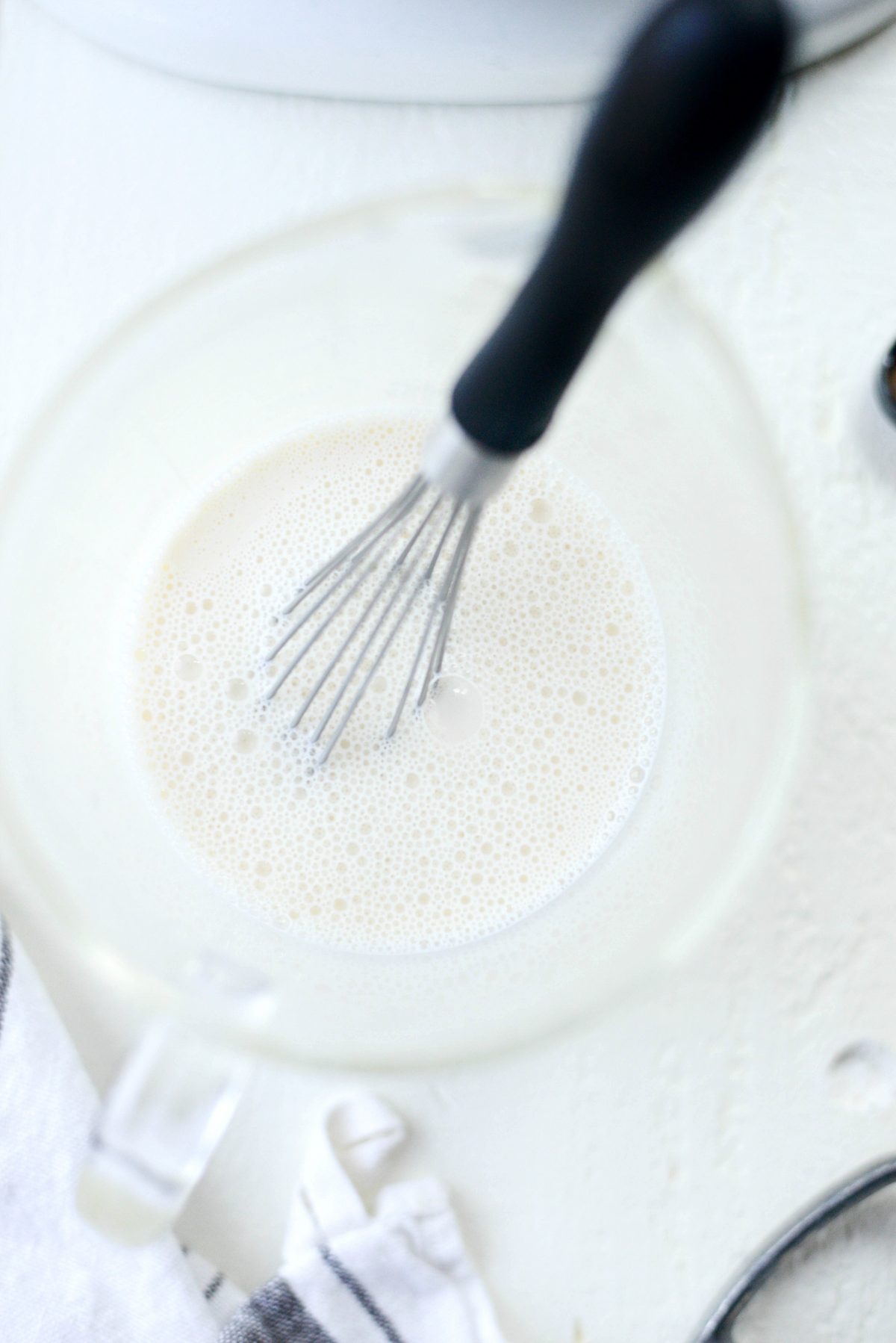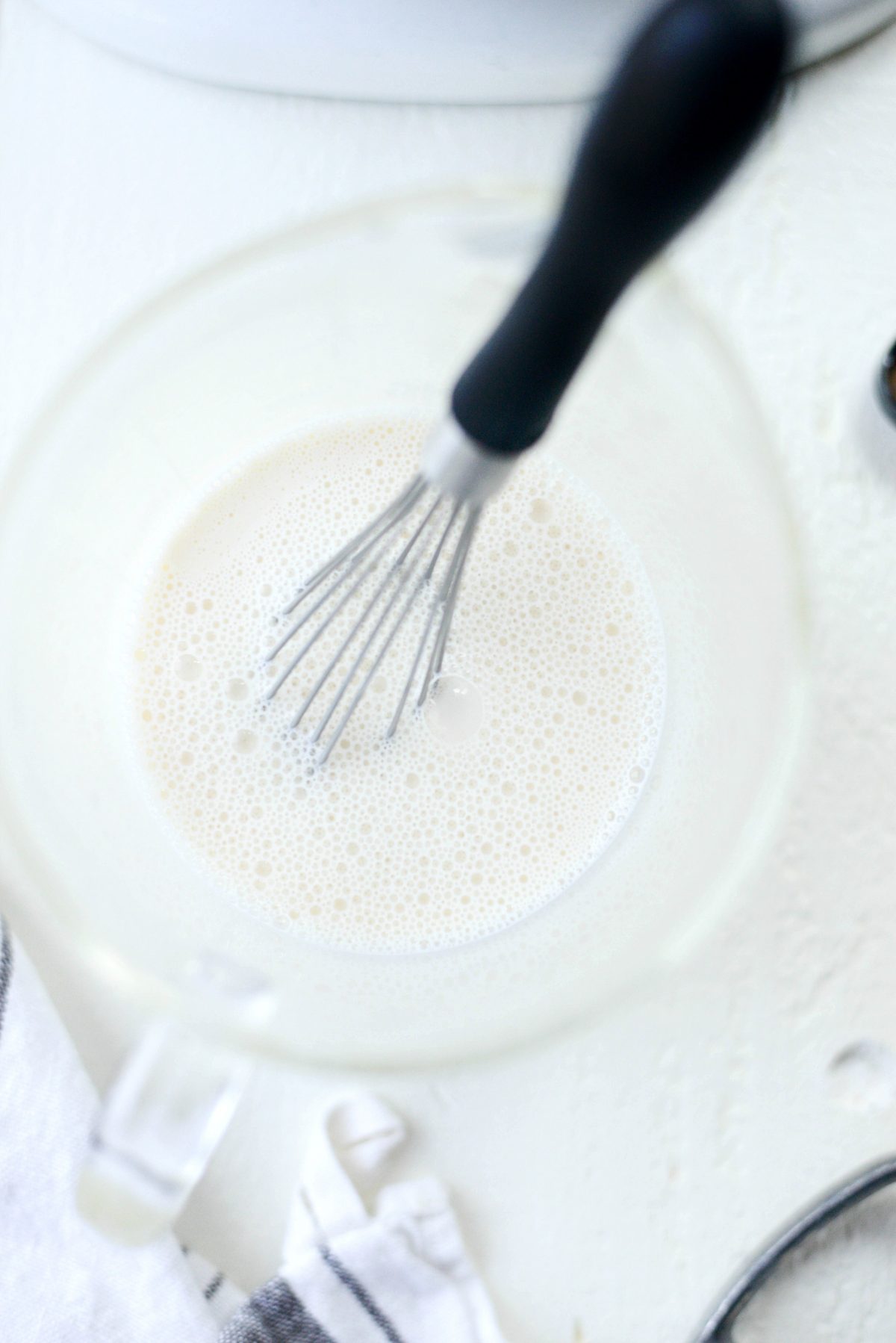 Then in a large, liquid measuring cup add the egg whites and vanilla to 1-1/4 cups of whole milk. Use a whisk to combine well.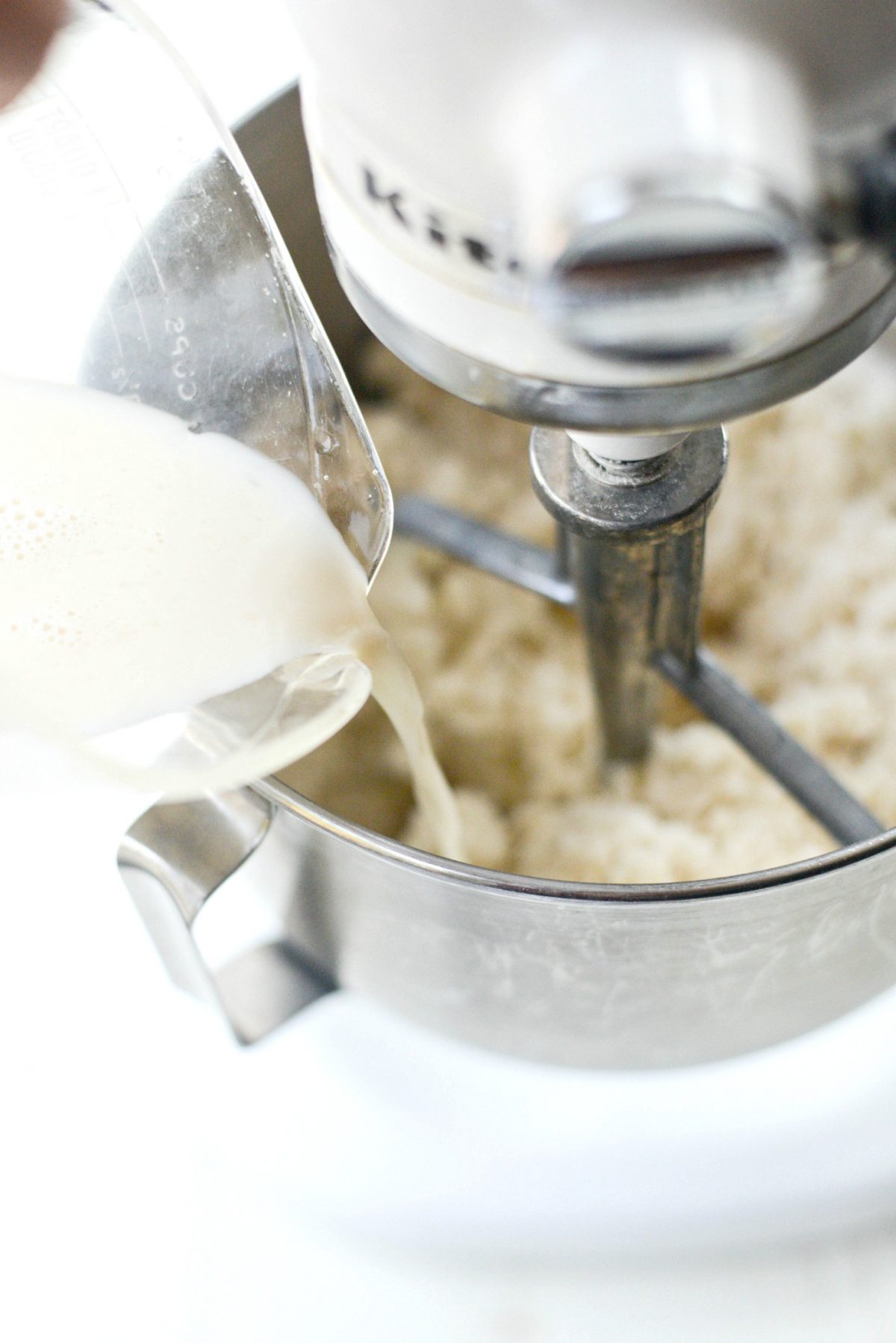 With the mixer on low-speed, slowly pour in the wet ingredients. Mix until just combined.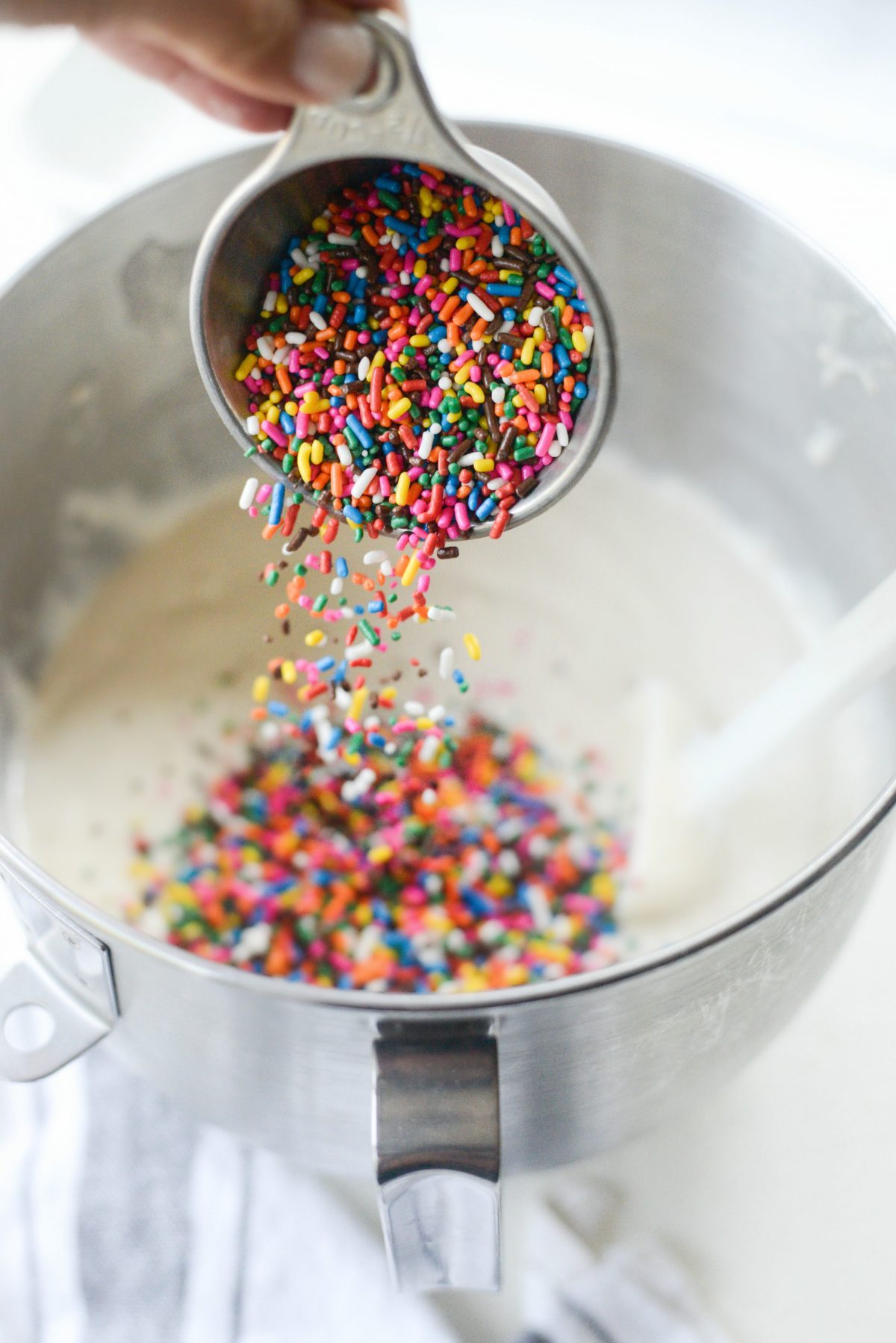 Lastly, pour in the 1/2 cup of sprinkles before stirring by hand to combine thoroughly. Pour the cake batter into a buttered, lightly floured and parchment paper lined 9x13x2 baking pan.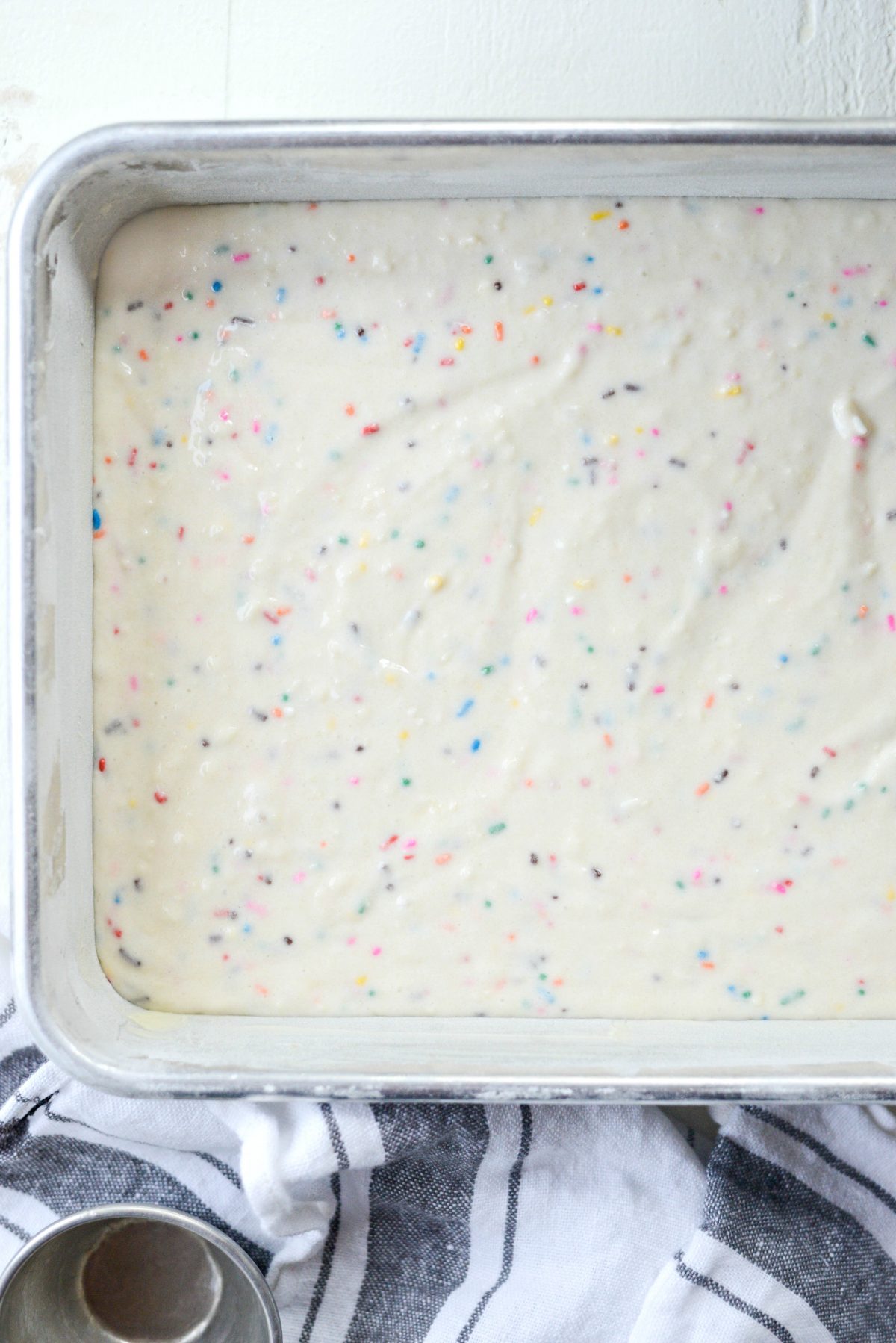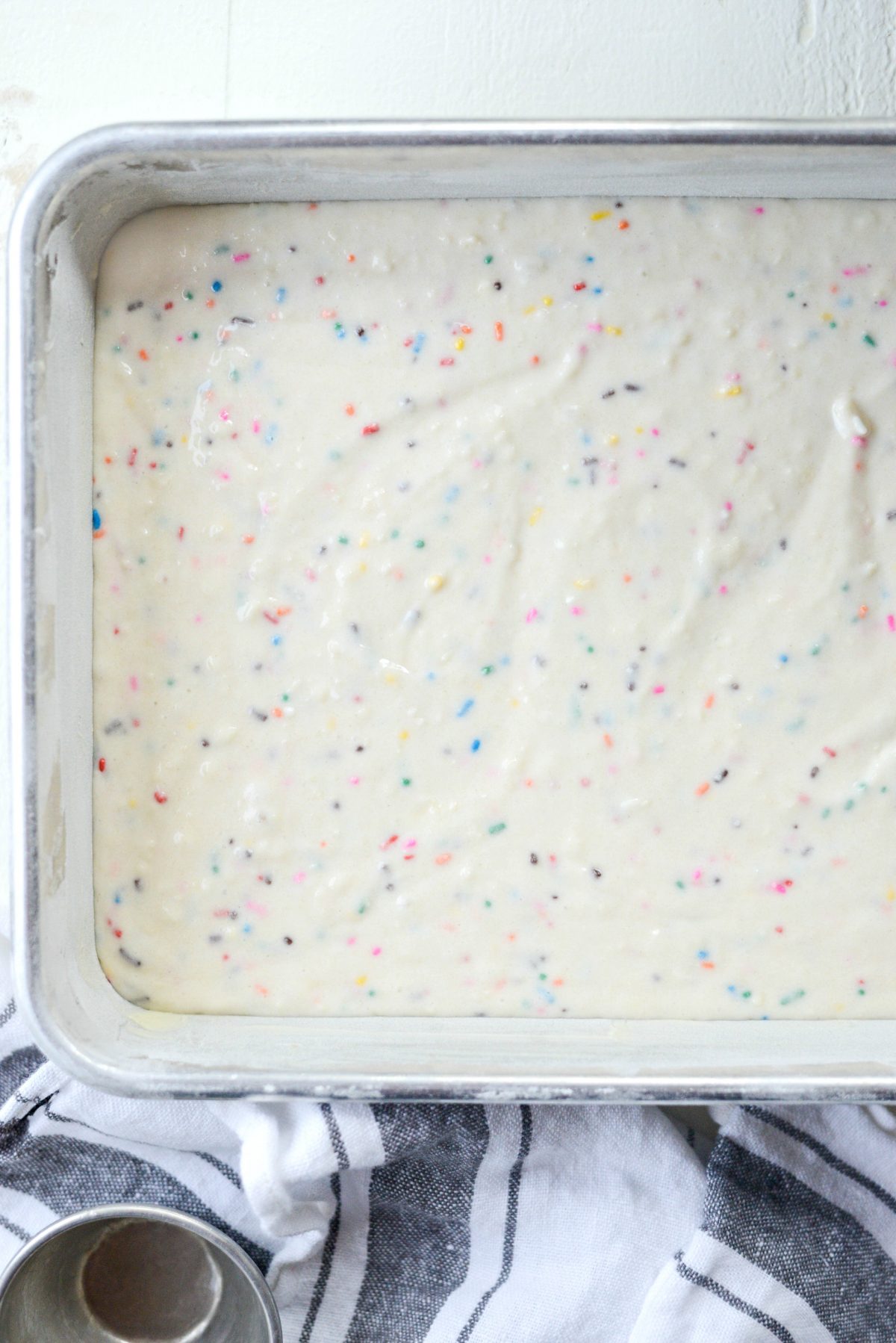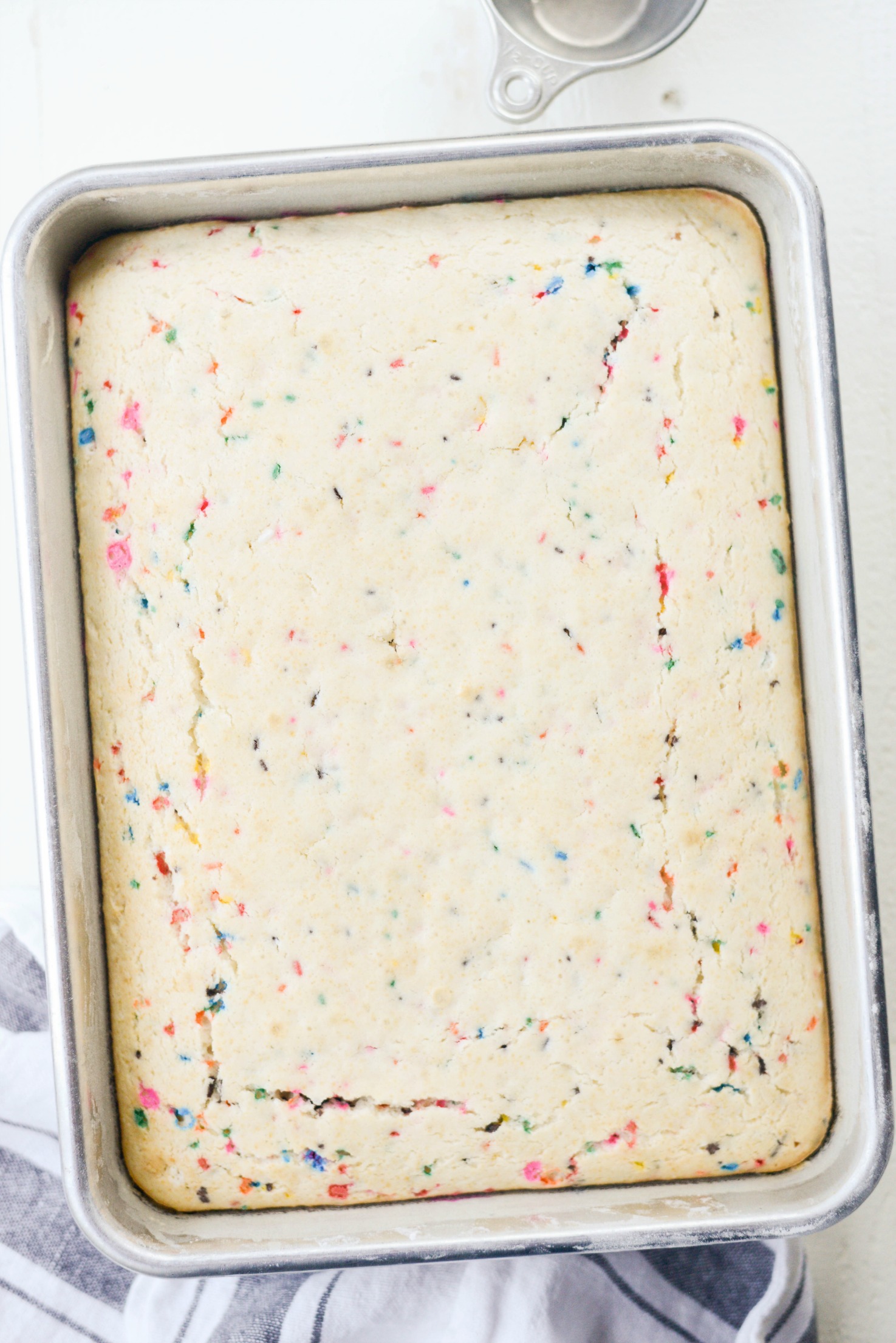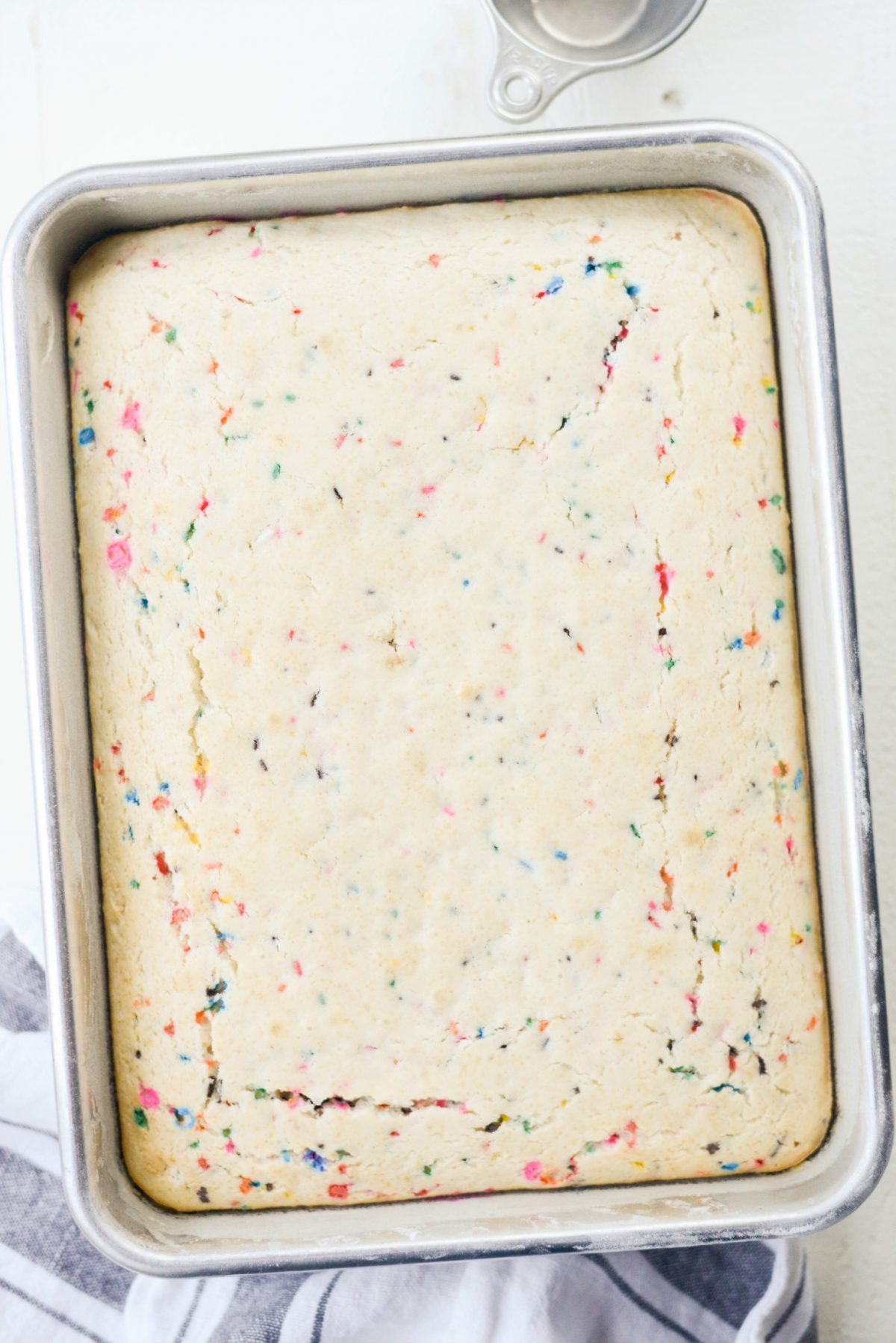 Tap the pan on the counter a few times, doing this will allow any trapped bubble to escape. Then slide the cake pan or pans onto the middle racks of your preheated 350° oven and bake for 30 to 35 minutes or until a cake tester comes out clean or with just a few crumbs attached.
Allow the cake to cool in the pan for 15 minutes before running a knife around the edge and inverting the cake onto a wire cooling rack. Remove the parchment paper and leave the cake upside down while it cools. By doing this, you can easily invert the back, this is if you plan to serve it from the pan. Doing it this way allows the cake to cool faster. It will also give you peace of mind when you're serving the cake, knowing that it won't be sticking to the pan.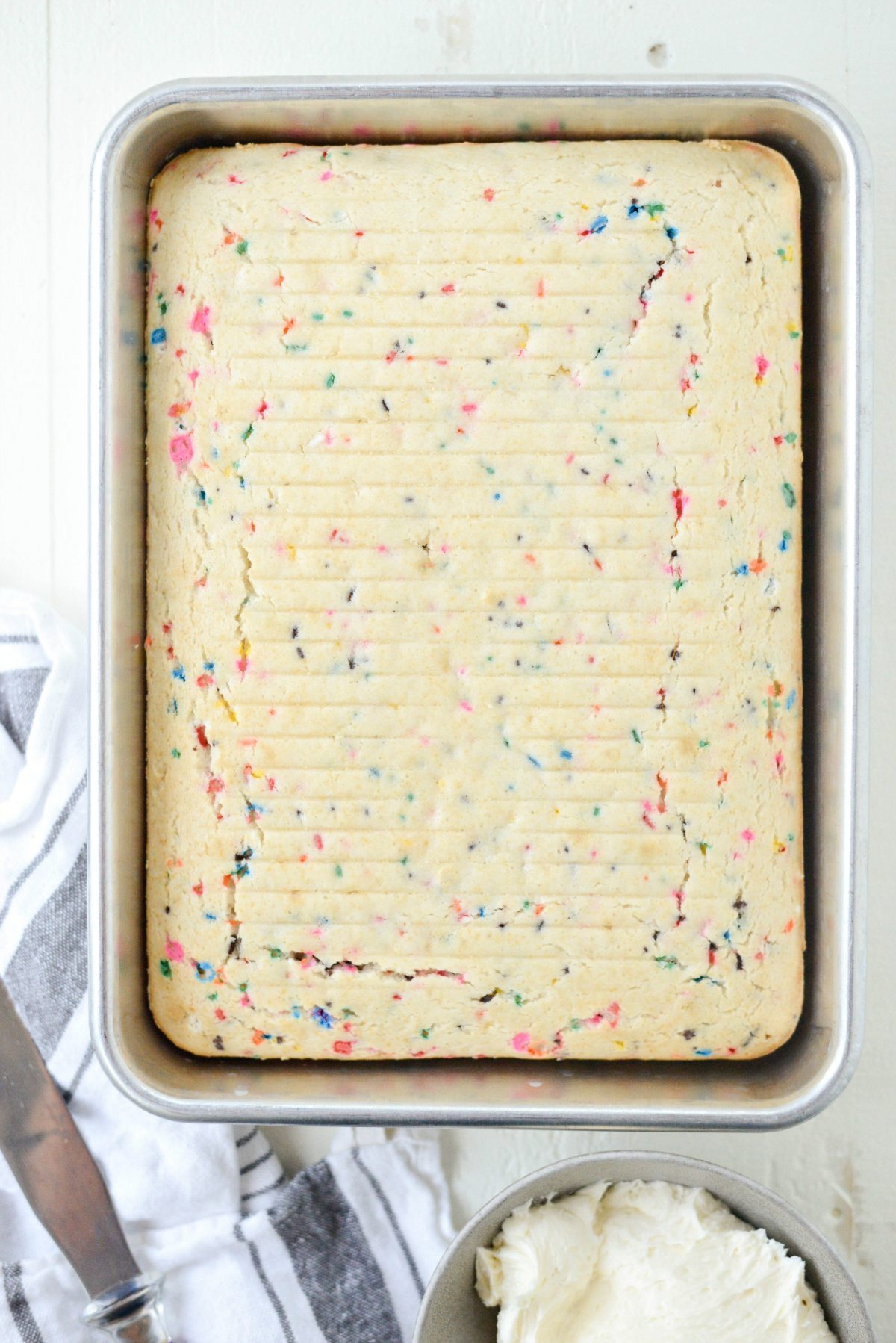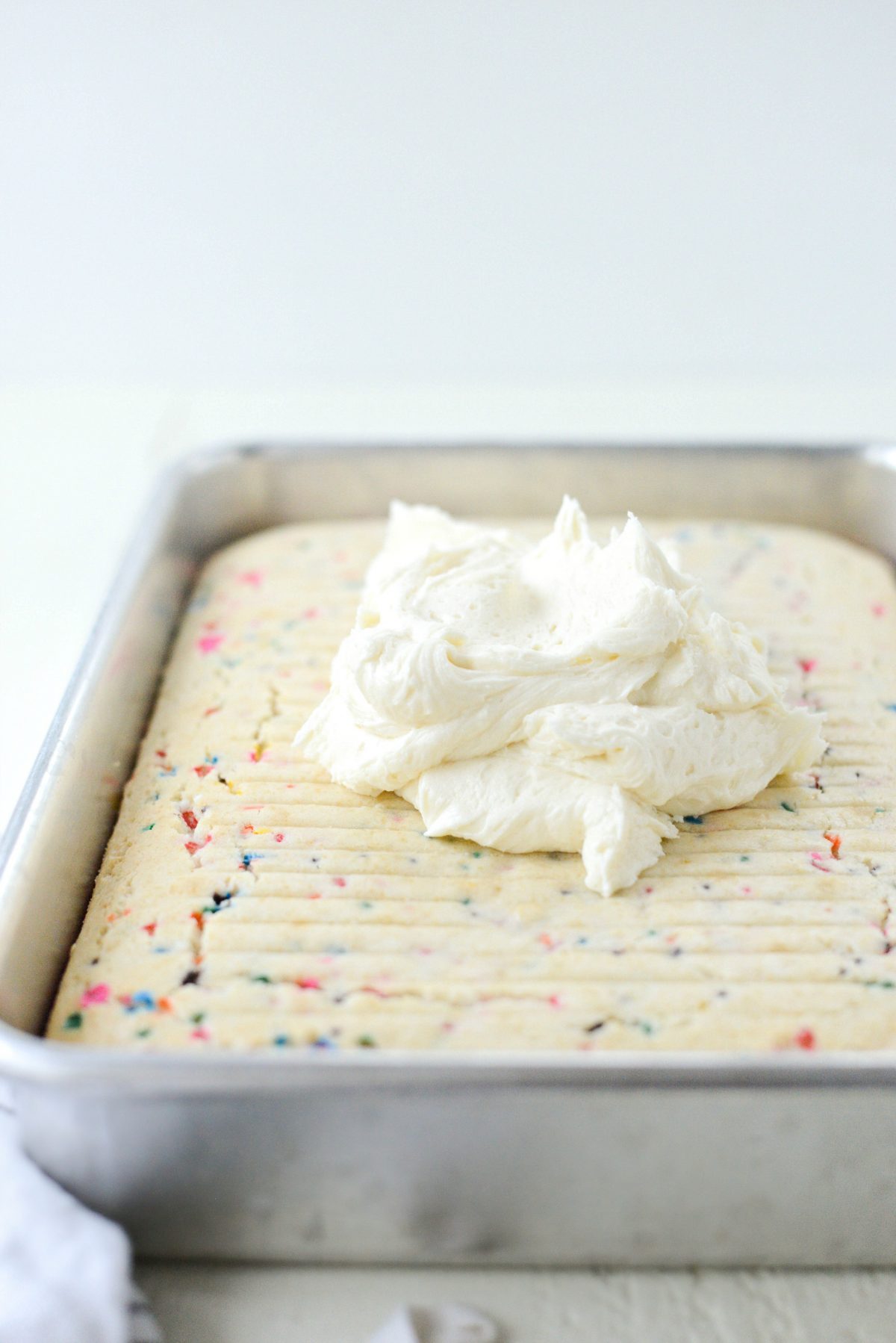 If you're looking for the perfect frosting to go with homemade funfetti cake, my go-to vanilla buttercream frosting is superb!
Spread the frosting evenly over the cooled cake. Any extra frosting can be saved, refrigerated and enjoyed with graham crackers later. 😉
And of course, top with more sprinkles.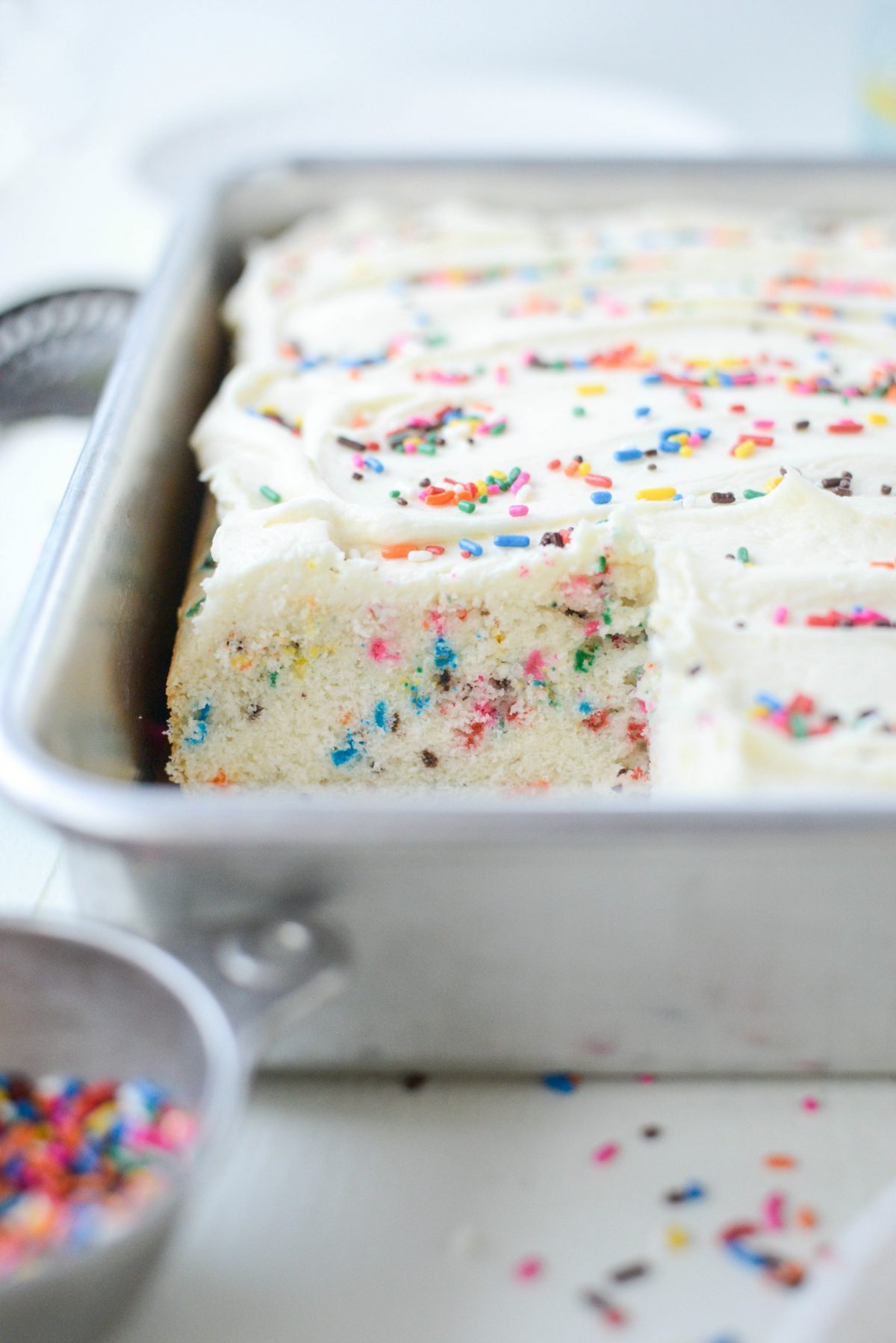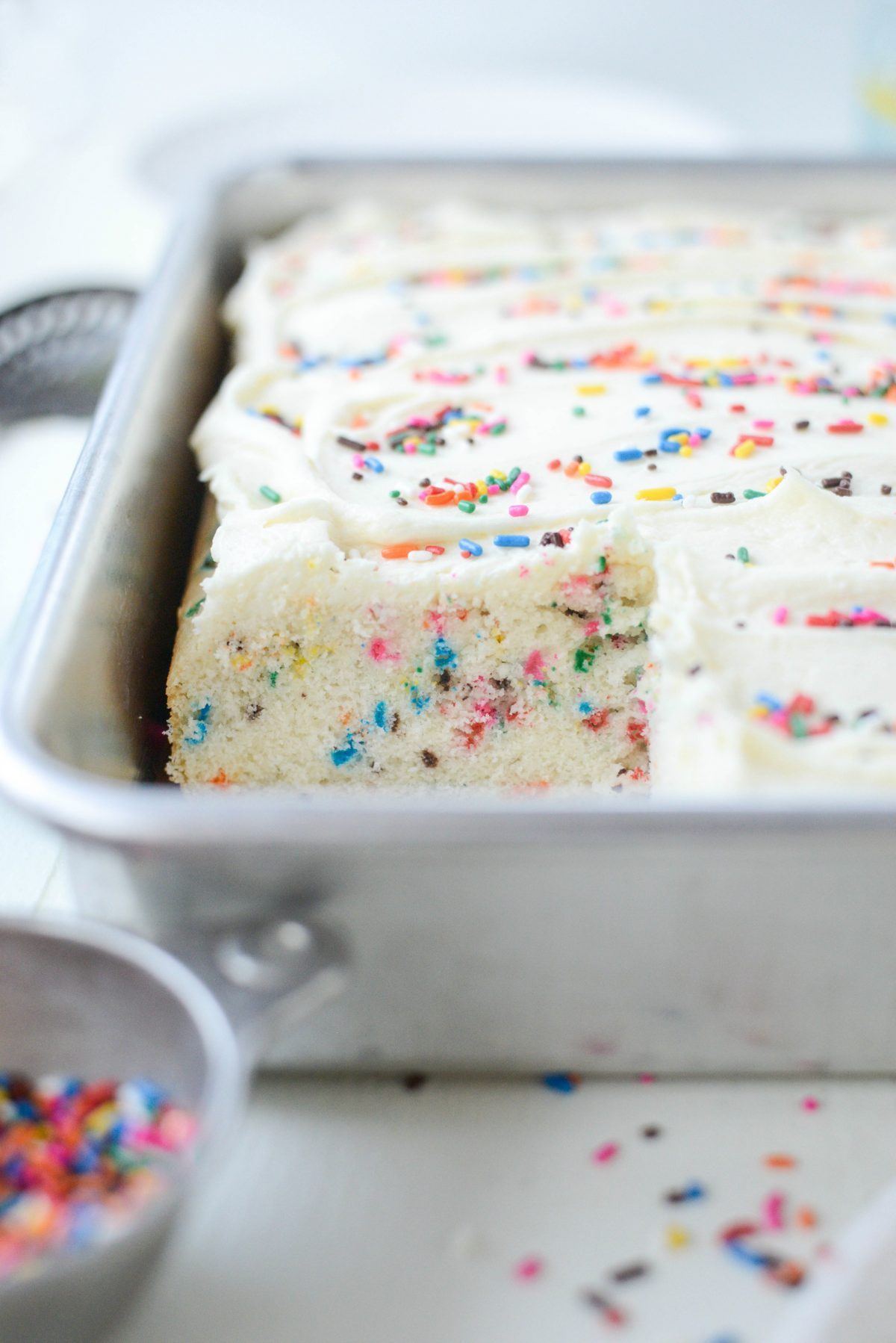 Not only is this funfetti cake made from scratch, but it's also moist and delicious too! In fact, both of my daughters give it two thumbs up.
Who wouldn't love a homemade funfetti cake for their birthday?
Enjoy! And if you give this Homemade Funfetti Cake recipe a try, let me know! Snap a photo and tag me on twitter or instagram!
This post may contain affiliate links.
Buy the Cookbook: Simply Scratch : 120 Wholesome Homemade Recipes Made Easy Now available on Amazon »
THANK YOU in advance for your support!