A Simple Vanilla Buttercream Frosting is what most of us like to frost our cakes and cupcakes with. It's as simple as creaming butter, adding in sifted powdered sugar, vanilla and enough milk until it reaches the perfect consistency.
Whether you're frosting a cake or decorating sugar cookies, everyone needs a go-to vanilla buttercream frosting recipe they can pull out of their back pocket. Because a standard, easy vanilla frosting recipe is perfect for whatever strikes your fancy. Maybe for a birthday cake, brownies, holiday cookies or simply eating it by the spoonful. This is my favorite buttercream frosting recipe and I hope it becomes yours as well.
This recipe makes quite a bit of frosting. If you are frosting a 2-layer cake or 2 dozen cupcakes, you should have plenty of frosting. With that said, keep in mind that it depends on how thick of a layer of frosting you want. Consider making a batch and a half if wanting thick frosting layers, pipe flowers or if baking a lot of cupcakes.
To Make This Vanilla Buttercream Frosting You Will Need:
softened unsalted butter
sifted powdered sugar
vanilla extract
kosher salt
whole milk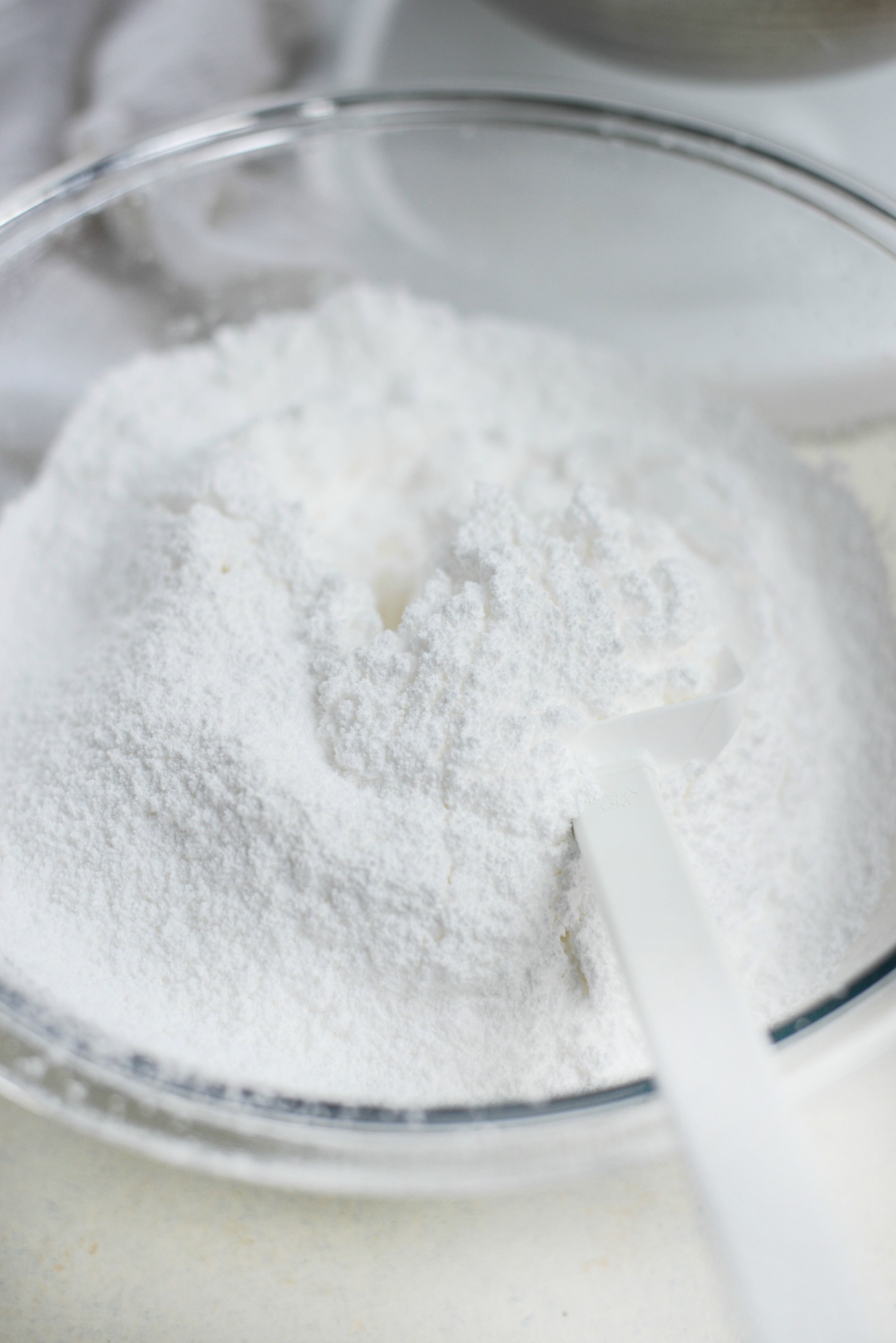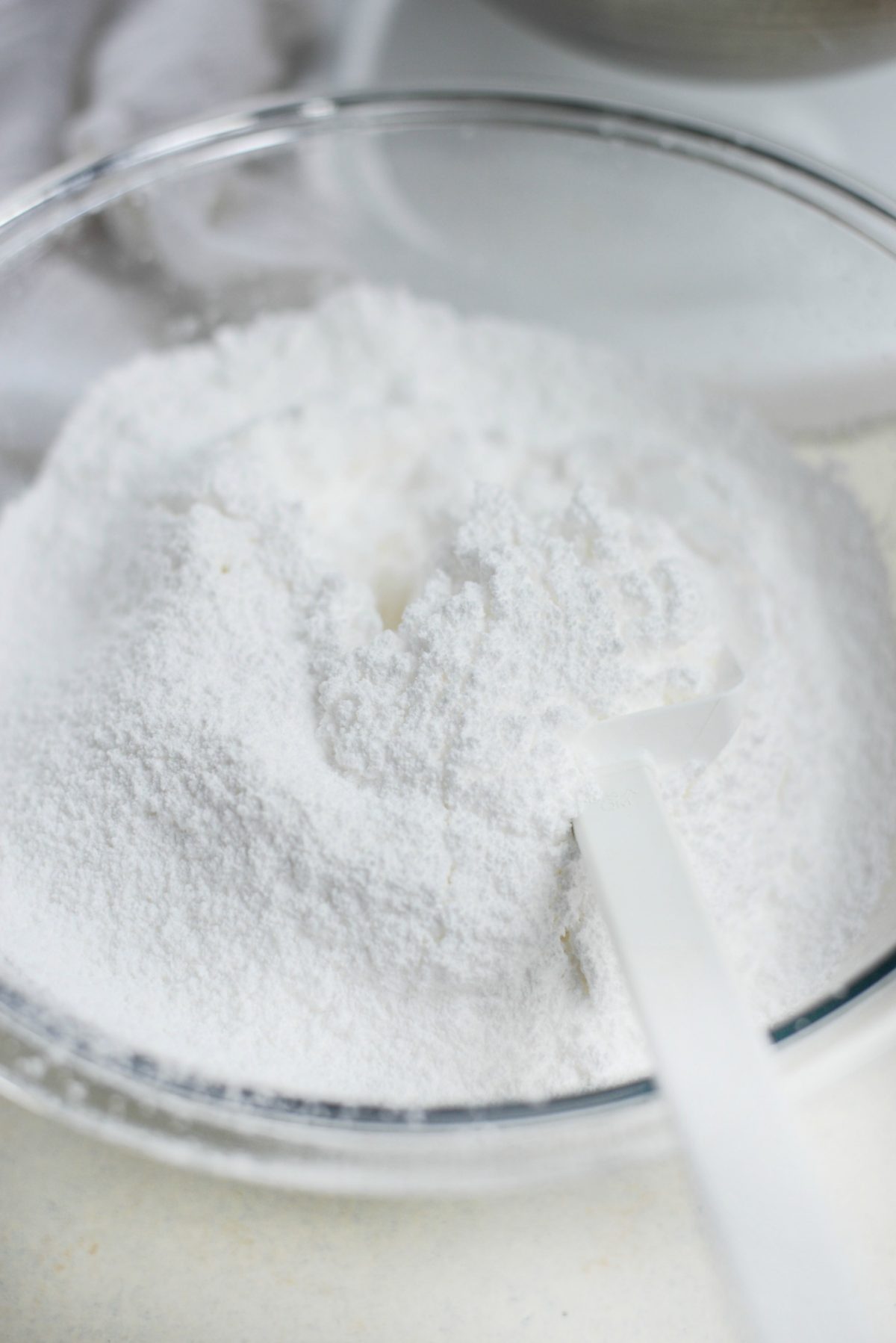 First, always sift your powdered sugar, this is important because it helps keep your frosting smooth as silk. Measure a cup of powdered sugar a time into a larger bowl below. I start with 4 cups and if I need more later, I will sift it and add it in.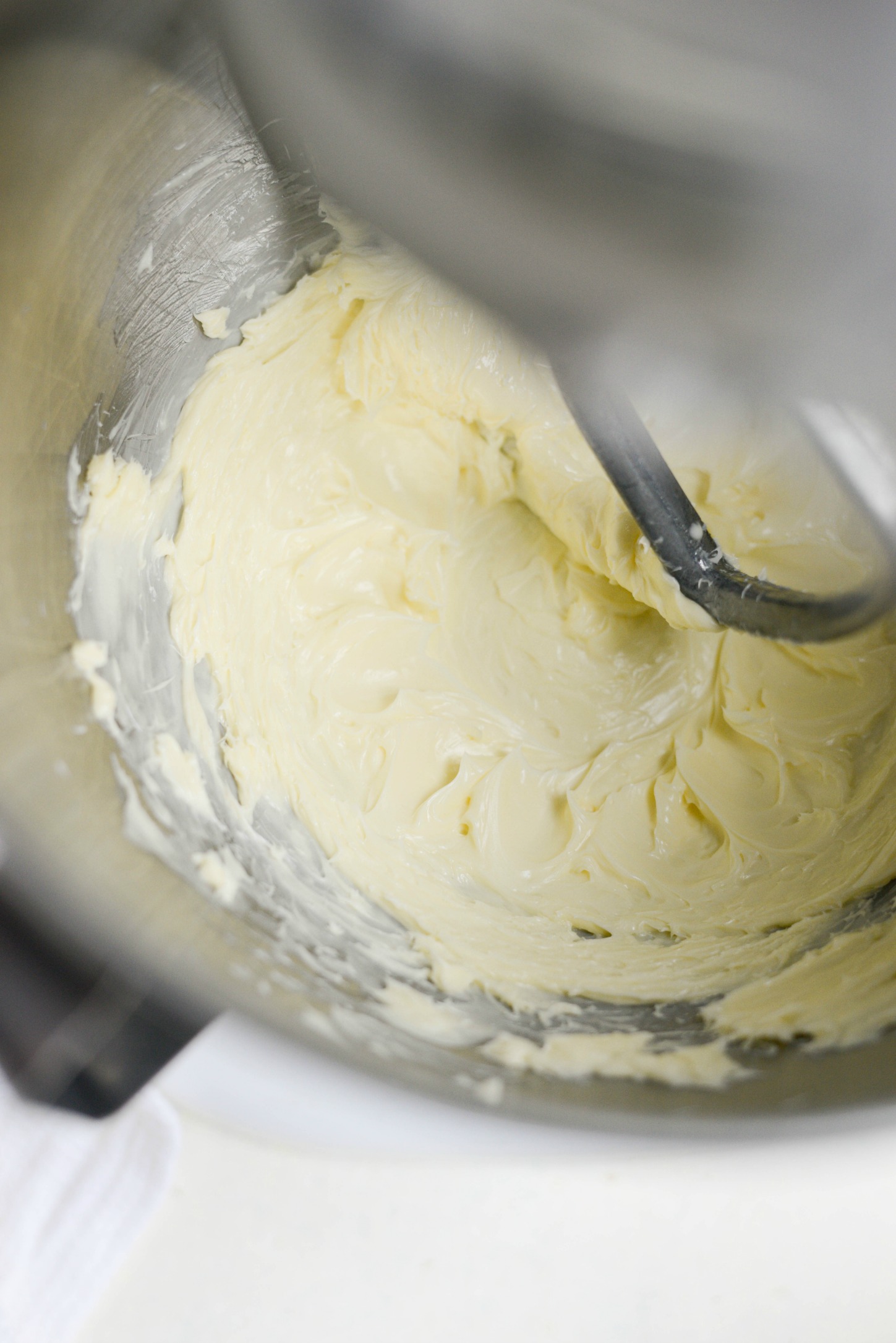 Then, in the bowl of your stand mixer fitted with the paddle attachment, add the two sticks of softened butter. Turn the mixer on medium-speed and cream the butter until smooth and light in color. About 2 minutes.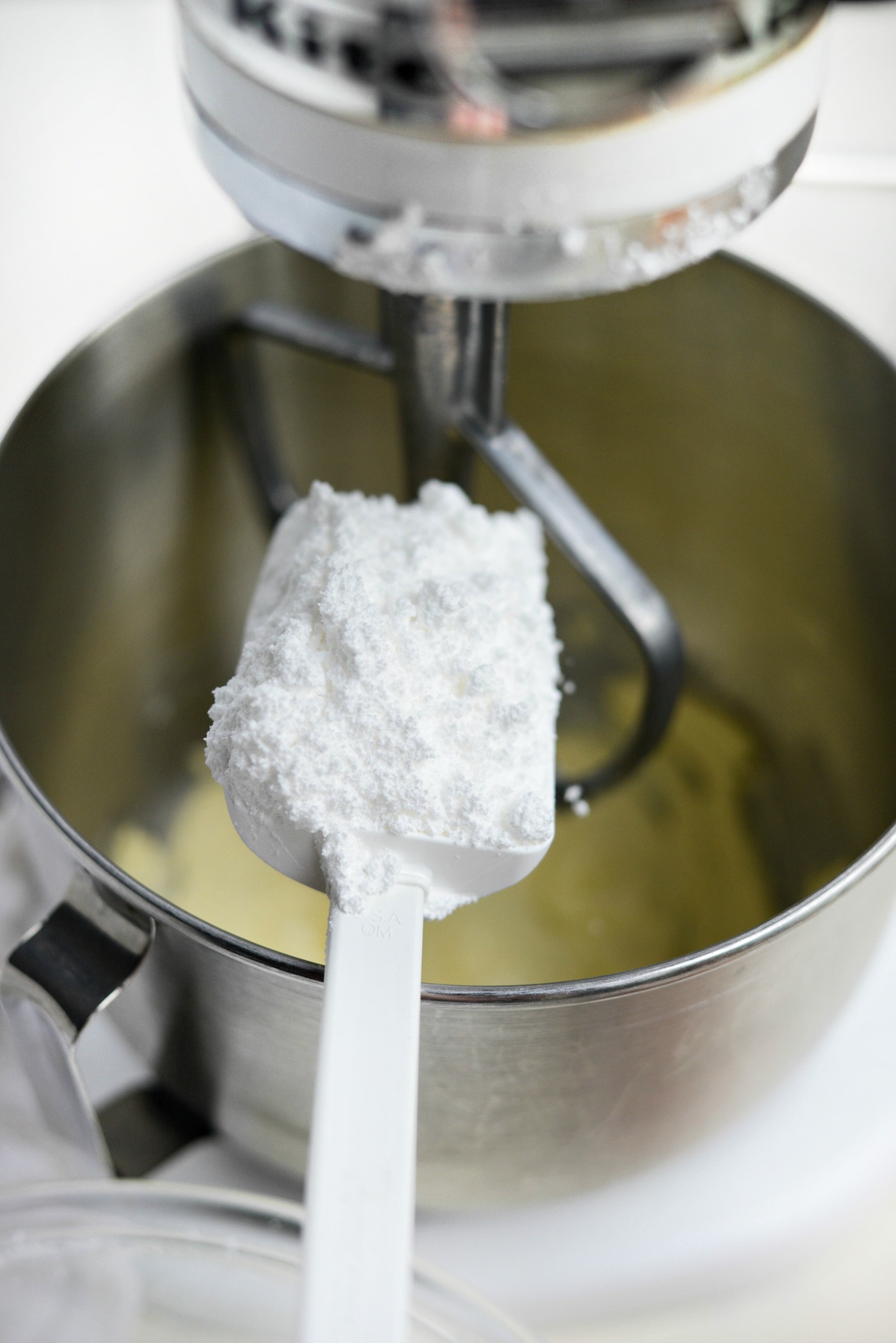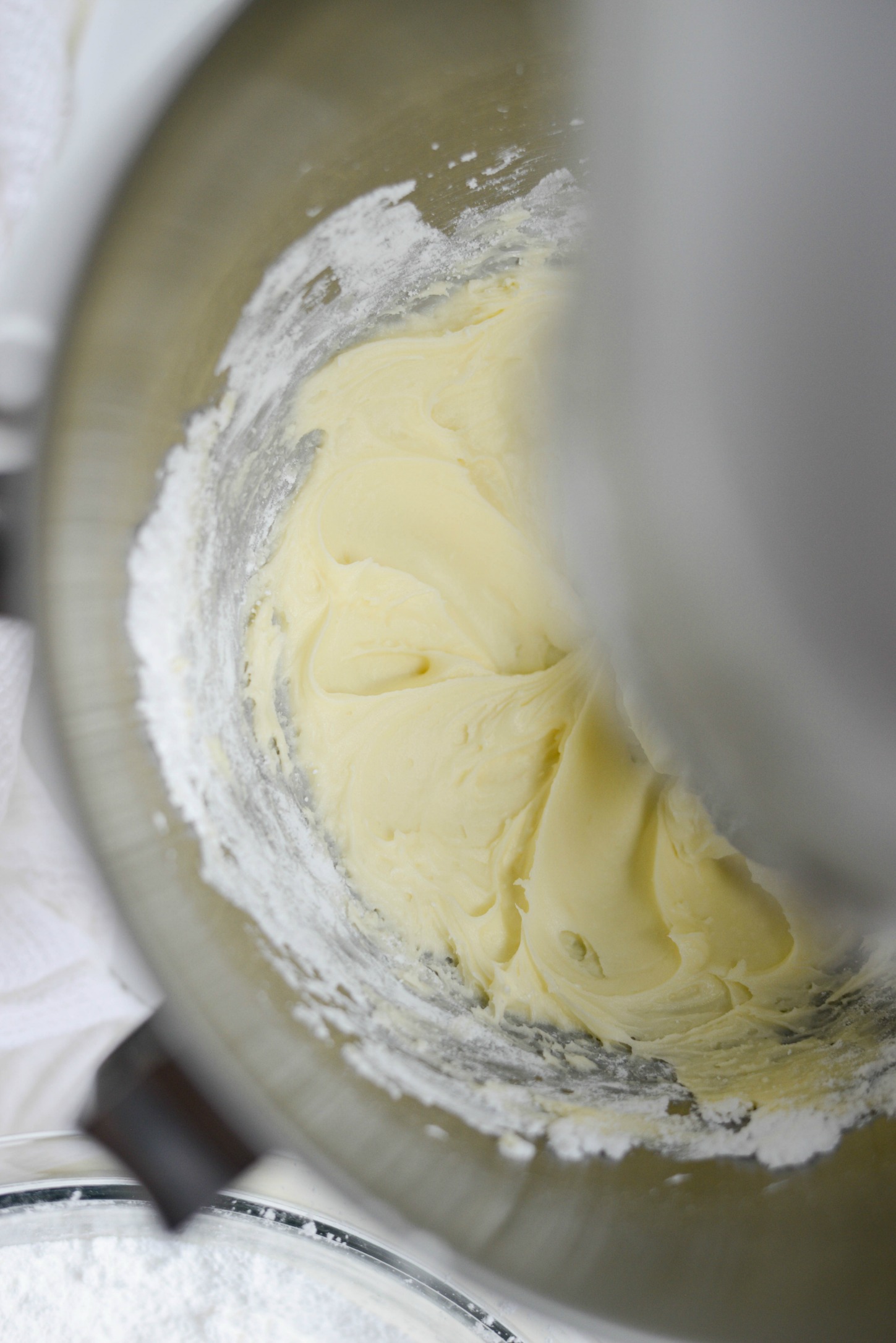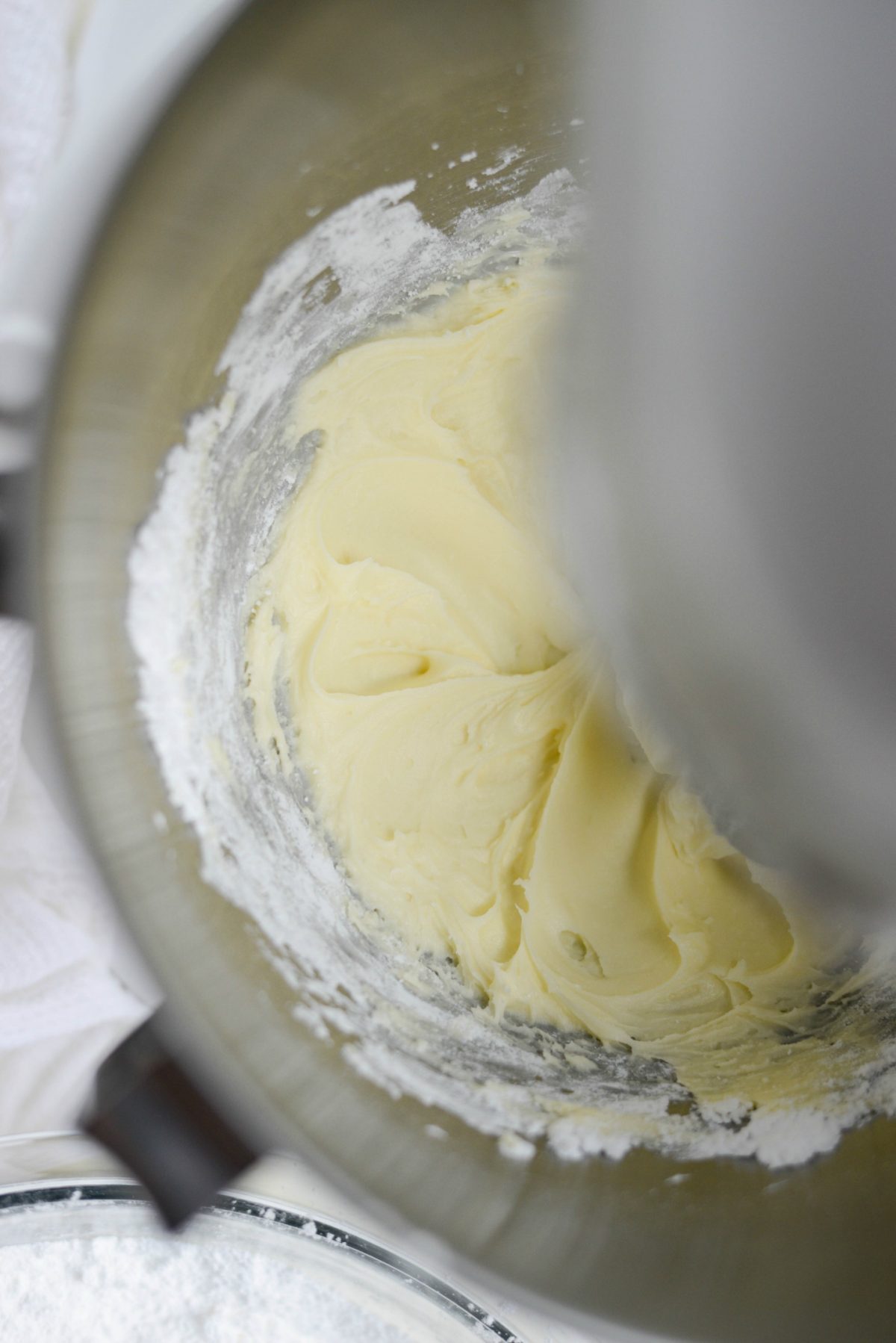 Next gradually add in the sifted powdered sugar and mix on low speed until all of it is incorporated.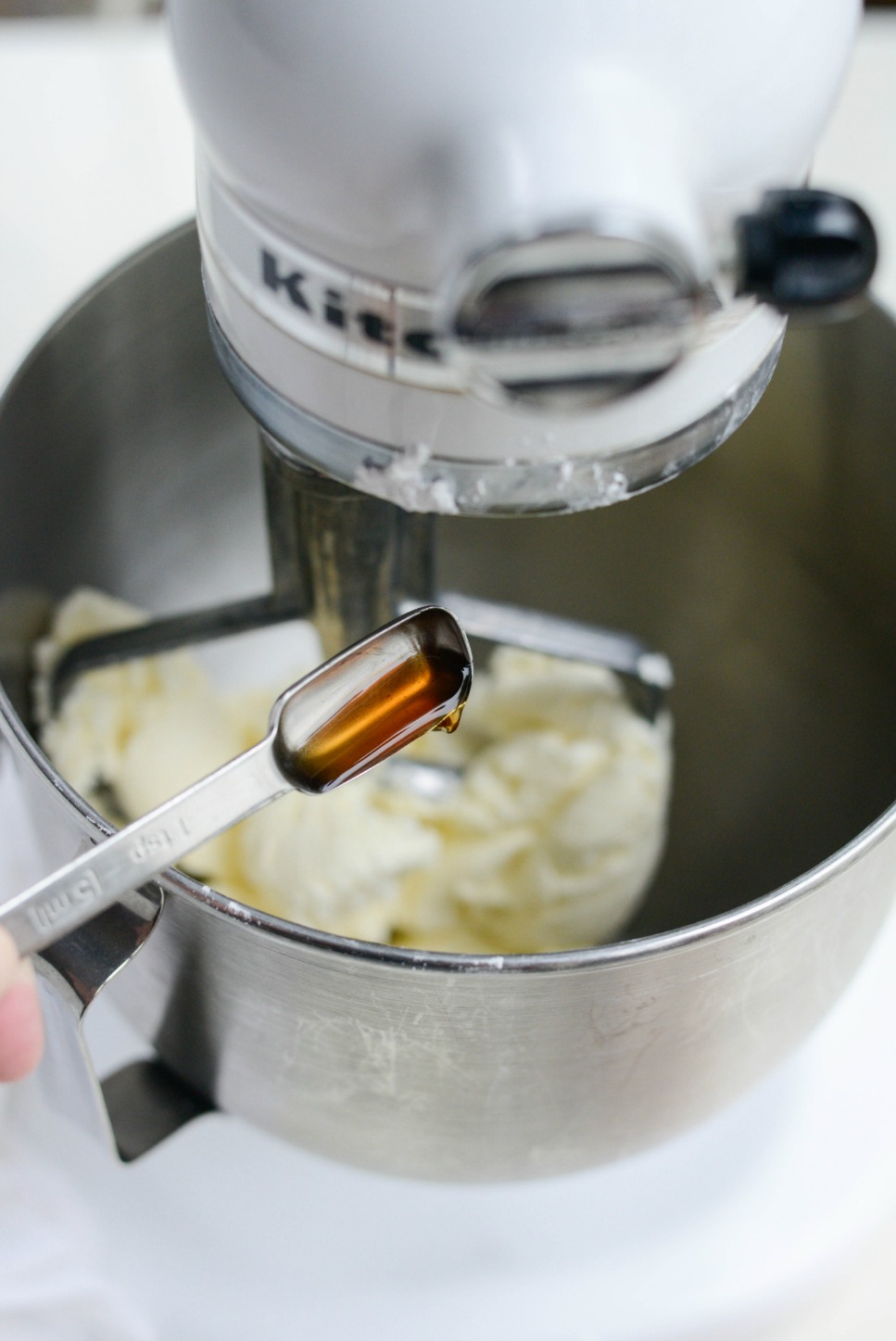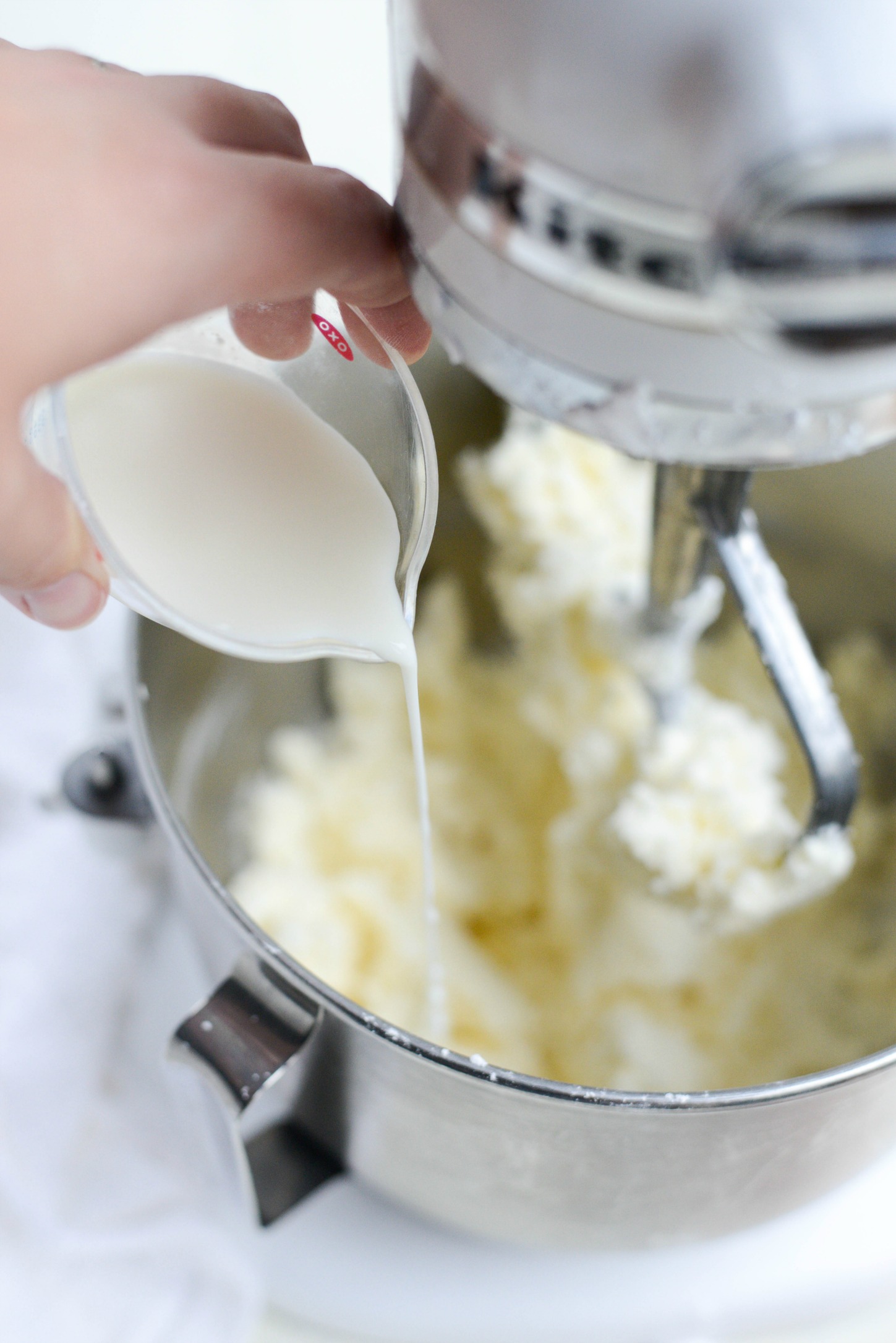 Then add in the vanilla and then add a tablespoon or two of milk at a time until your frosting is a desired consistency. If you need a stiffer frosting, simply add more sifted powdered sugar. Likewise, if your frosting is too stiff, continue adding a little more milk.
This frosting should be soft yet hold it's shape well.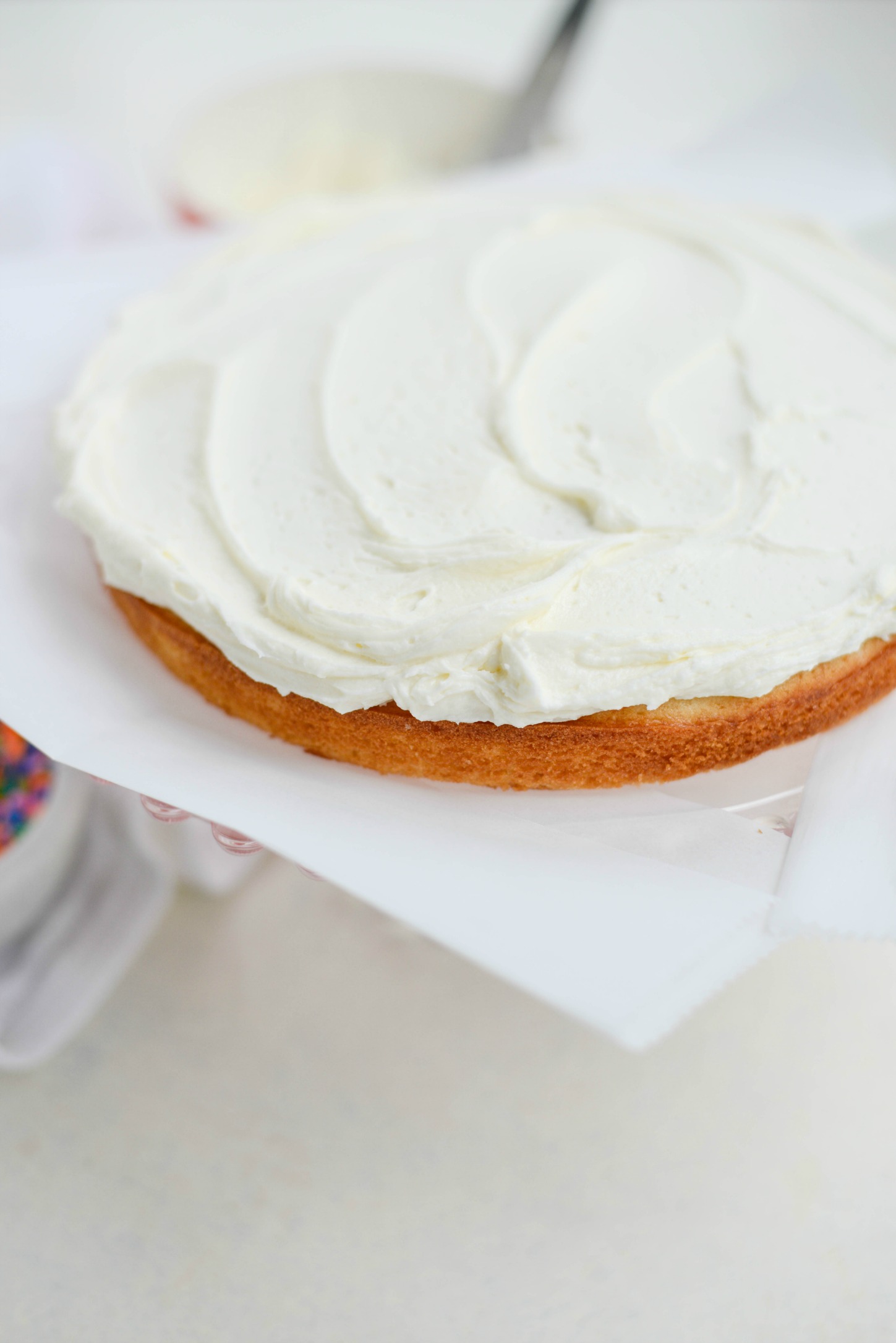 What Other Extracts Can You Add To Buttercream?
You can also use other extracts to flavor the frosting like almond or coconut. Feel free to change things up by using coconut, almond or even lemon extract! With that said, I would maybe start with only a half teaspoon of these flavors, and taste and add more as needed.
Finally, frost that cake or the cupcakes.
Back in the day, when my kids were little, I would tint my vanilla buttercream frosting with food coloring. If you do this, please keep in mind that you may need to add more powdered sugar because the coloring can thin the frosting a bit.
My girls went to town frosting and decorating.
We had a star with white frosting and coconut.
Haileigh's stocking with polka dots and coconut "fur".
And Malloree's ornament with some, as she worded, "pizazz"!
Enjoy! And if you give this Vanilla Buttercream Frosting recipe a try, let me know! Snap a photo and tag me on twitter or instagram!
This post may contain affiliate links.
Buy the Cookbook: Simply Scratch : 120 Wholesome Homemade Recipes Made Easy Now available on Amazon »
THANK YOU in advance for your support!