This Drunken Noodles with Shrimp recipe is a quick and delicious stir-fried noodle dish with tender shrimp, zucchini and lots of garlic and thai basil. All tossed in a simple, deliciously fiery sauce!
To say I love Thai food is an understatement.
I REALLY LOVE Thai food and could eat it every day of my life and never get sick of it. When we would get carry-out, I will either get chicken pad thai or the drunken noodles with shrimp (extra egg😋). I haven't ventured out of my comfort zone to try much else, because I crave what I crave ya know? Pat and I have it so often, that I started making my own Thai food at home.
Drunken Noodles actually isn't made with a single drop of alcohol. Its origin has a few theories, one rumor is was a dish someone prepared with ingredient's on hand after a night of drinking. Another theory is that it was once made with rice wine. My theory is that these delicious spicy noodles need an ice cold beverage to chase the heat. Leaving you a little drunk from the beer and on the flavor of this dish.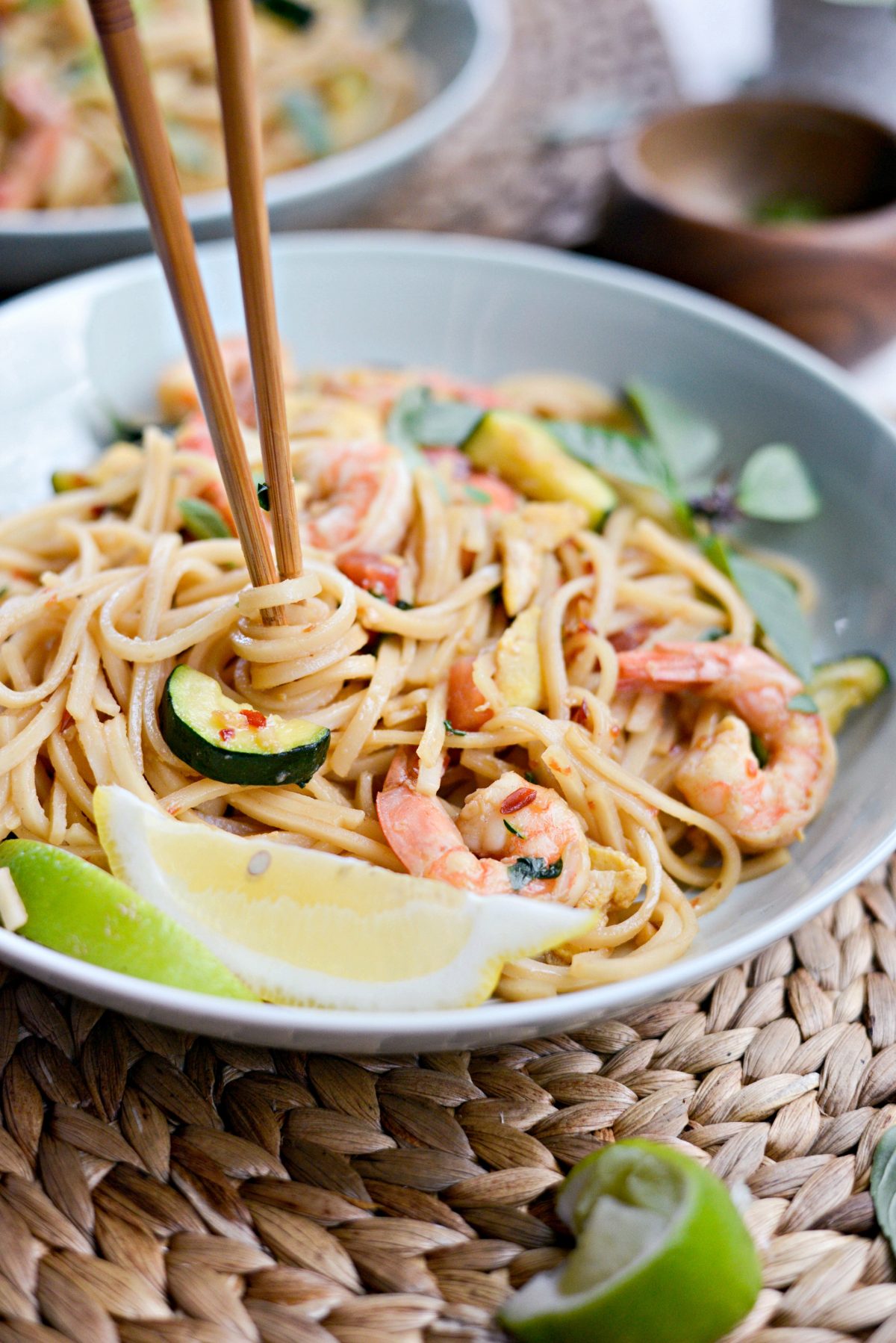 I don't claim this recipe to be authentic by any means, but I do claim that's it is amazing.
Make sure you have a ice cold beverage handy, things are about to get spicy!
To Make This Drunken Noodles With Shrimp and Zucchini You Will Need:
peeled and deveined shrimp
garlic
onion
zucchini
tomato
eggs
noodles
thai or holy basil
drunken noodle sauce (below)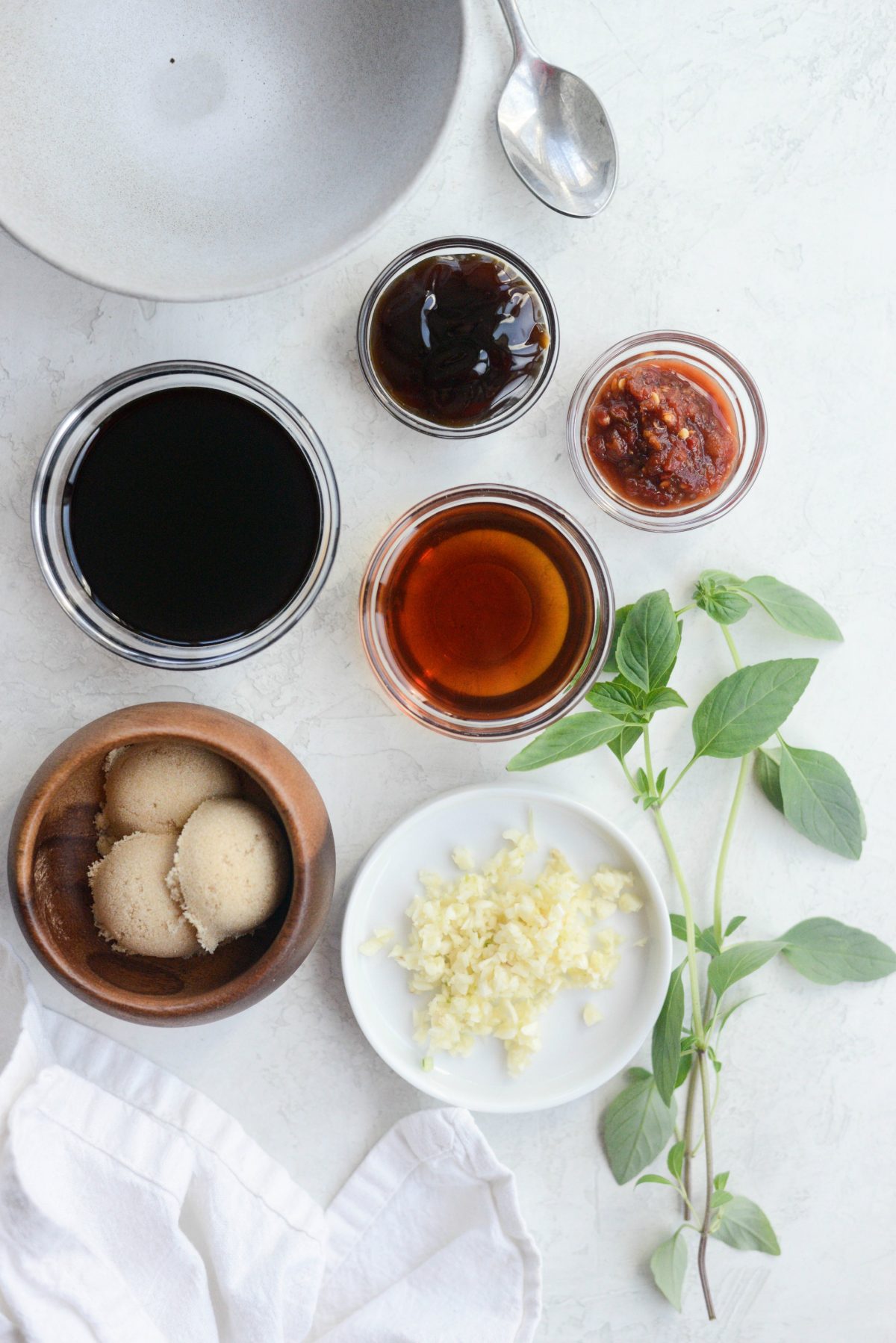 For the Drunken Noodle Sauce You Will Need:
low-sodium soy sauce (tamari if gluten free)
molasses
light brown sugar
garlic
fish sauce
oyster sauce
sambal oelek
thai or holy basil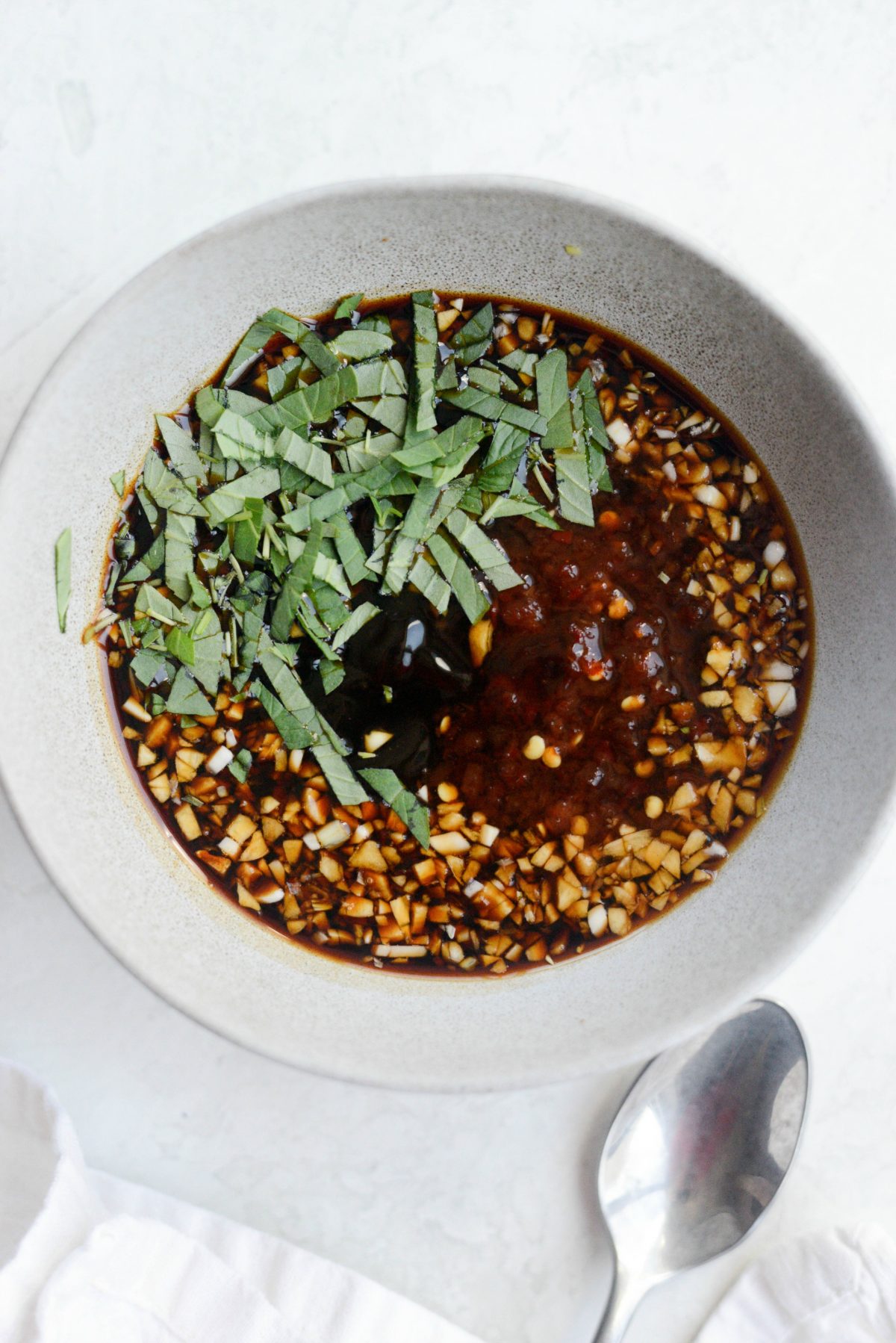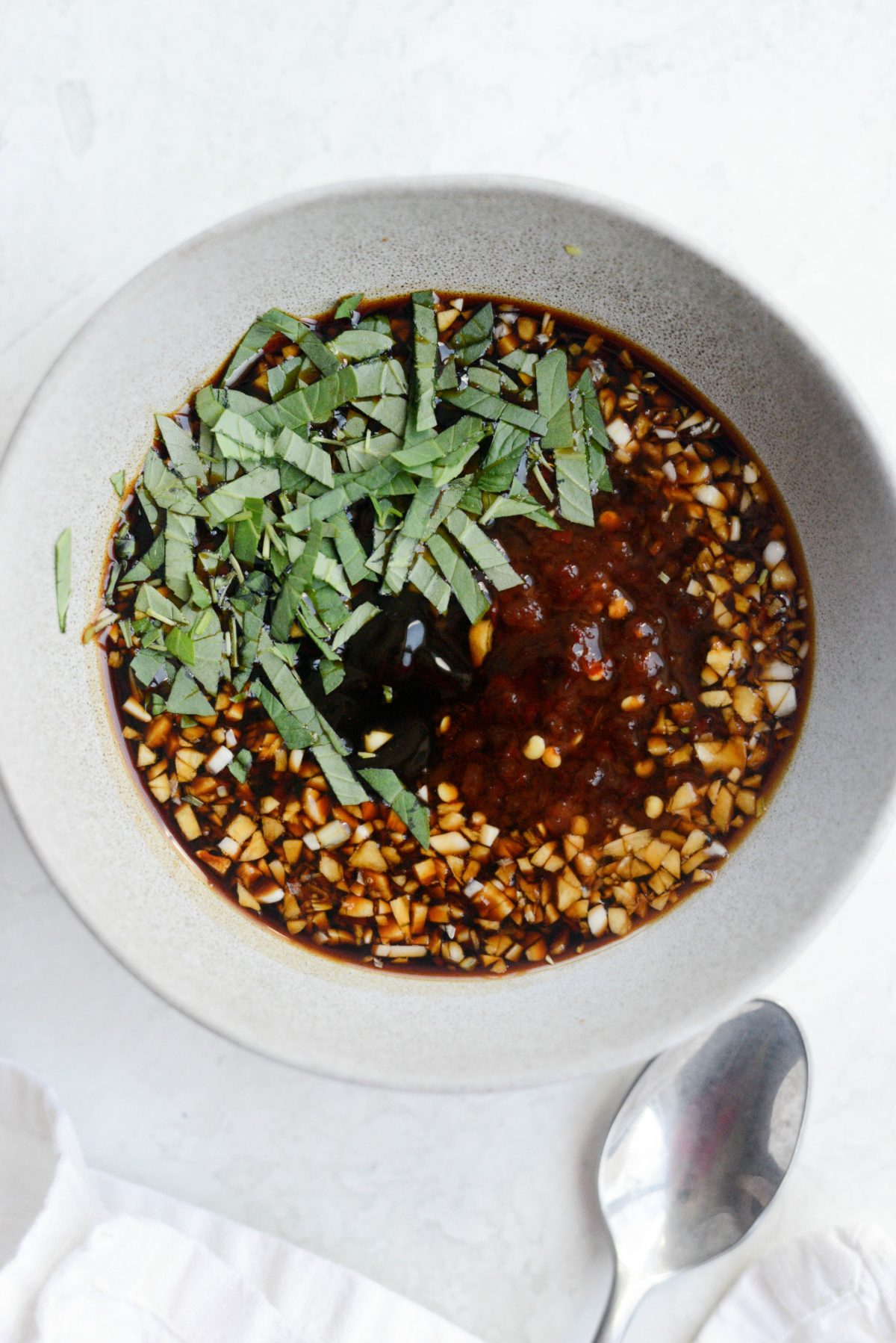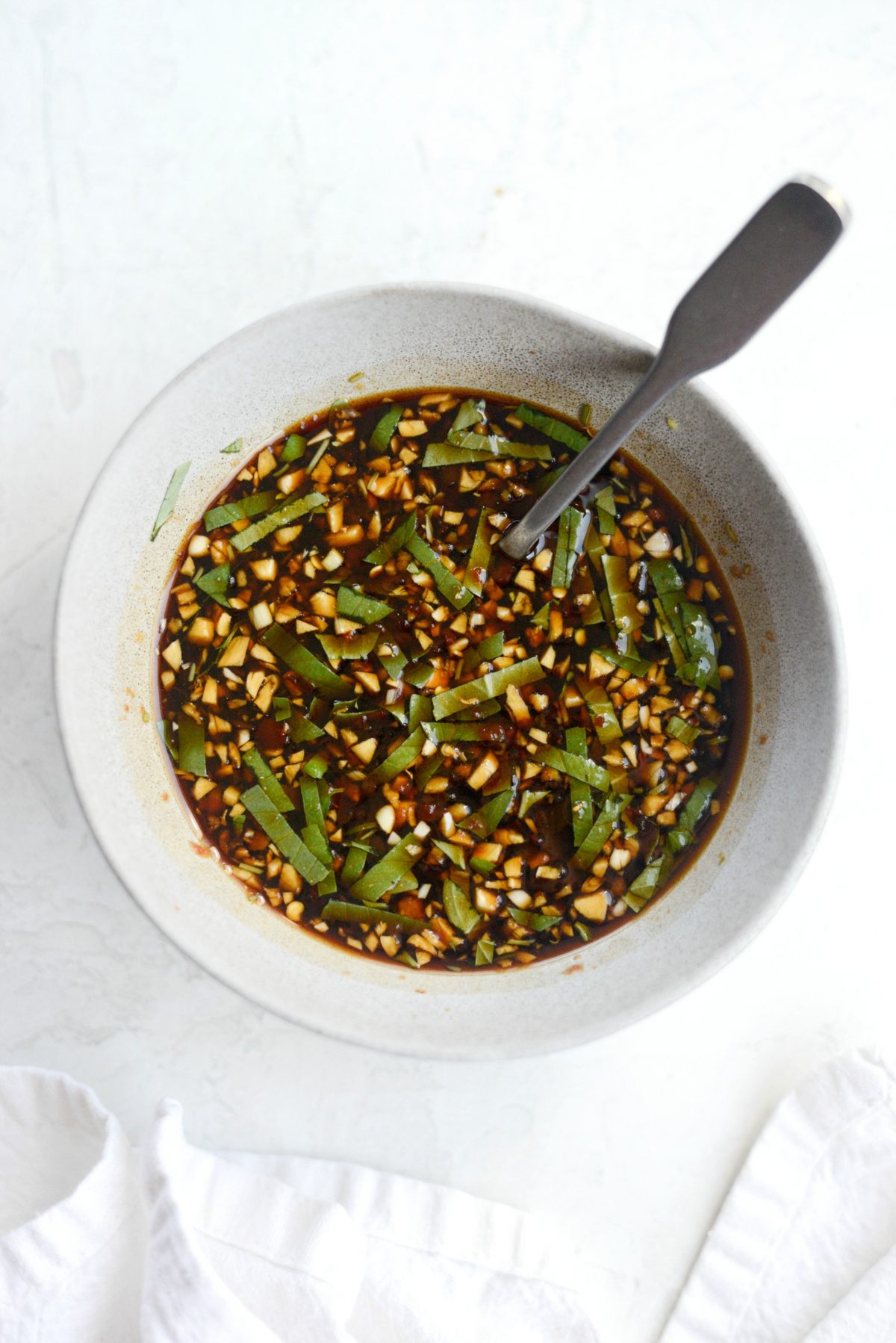 In a bowl, measure and add 1/4 cup low-sodium soy sauce (tamari if gluten free) and 1 teaspoon of molasses, stirring to dissolve. Then add in 3 tablespoons light brown sugar, 3 cloves finely minced garlic, 3 tablespoons fish sauce, 2 tablespoons oyster sauce, 1 tablespoons sambal oelek and 2 tablespoons sliced thai or holy basil.
There's so much flavor in the sauce. Set this off to the side for a moment.
Moving on to the noodles. Prepare the noodles according to the package directions. For me, I placed 14 ounces of rice noodles into a large bowl and poured 7 to 8 cups of boiling water over top, tossed them around to separate and then let them soak for 8 to 10 minutes. I usually check them at the 8 minute mark.
Once al dente, drain into a colander and rinse with cold water to keep them from sticking.
Next toss 1/2 teaspoon of white pepper with 1 pound of (peeled and deveined) shrimp. I'm using tail-on, because that's what I had on hand.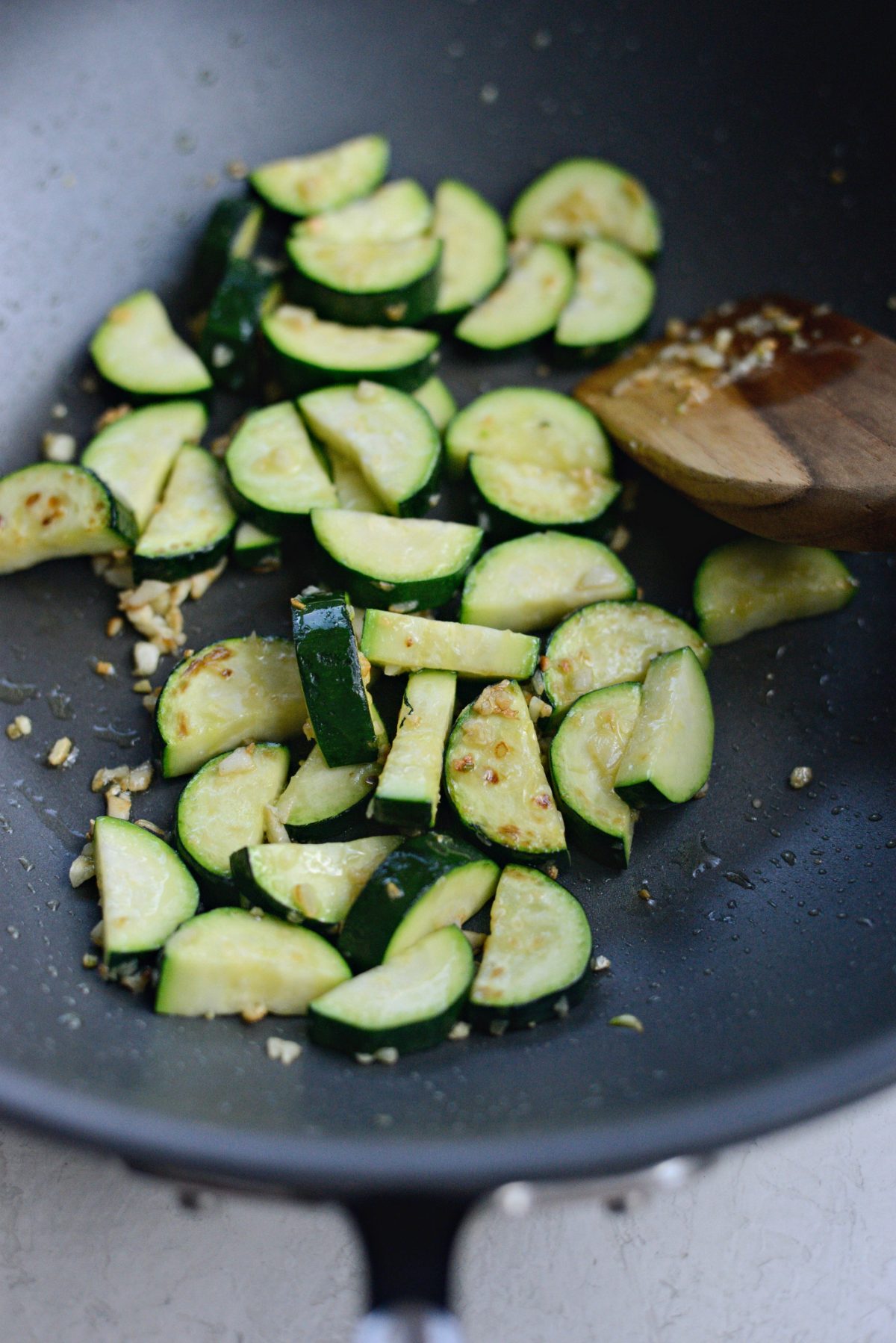 To start the stir-fry:
I add 1 tablespoon of either peanut oil or extra light olive oil into a large wok or chefs pan. Preheat on high and when the oil is hot, add in 3 cloves of minced garlic and stir and cook for 20 to 3o seconds before adding in the zucchini. I cut and sliced two small zucchinis, yielding about 2 cups of zucchini half-moons. Stir-fry this for about 2 to 3 minutes or until glistening and the zucchini are just starting to become tender. Transfer all the zucchini and garlic to a clean plate and return the the heat.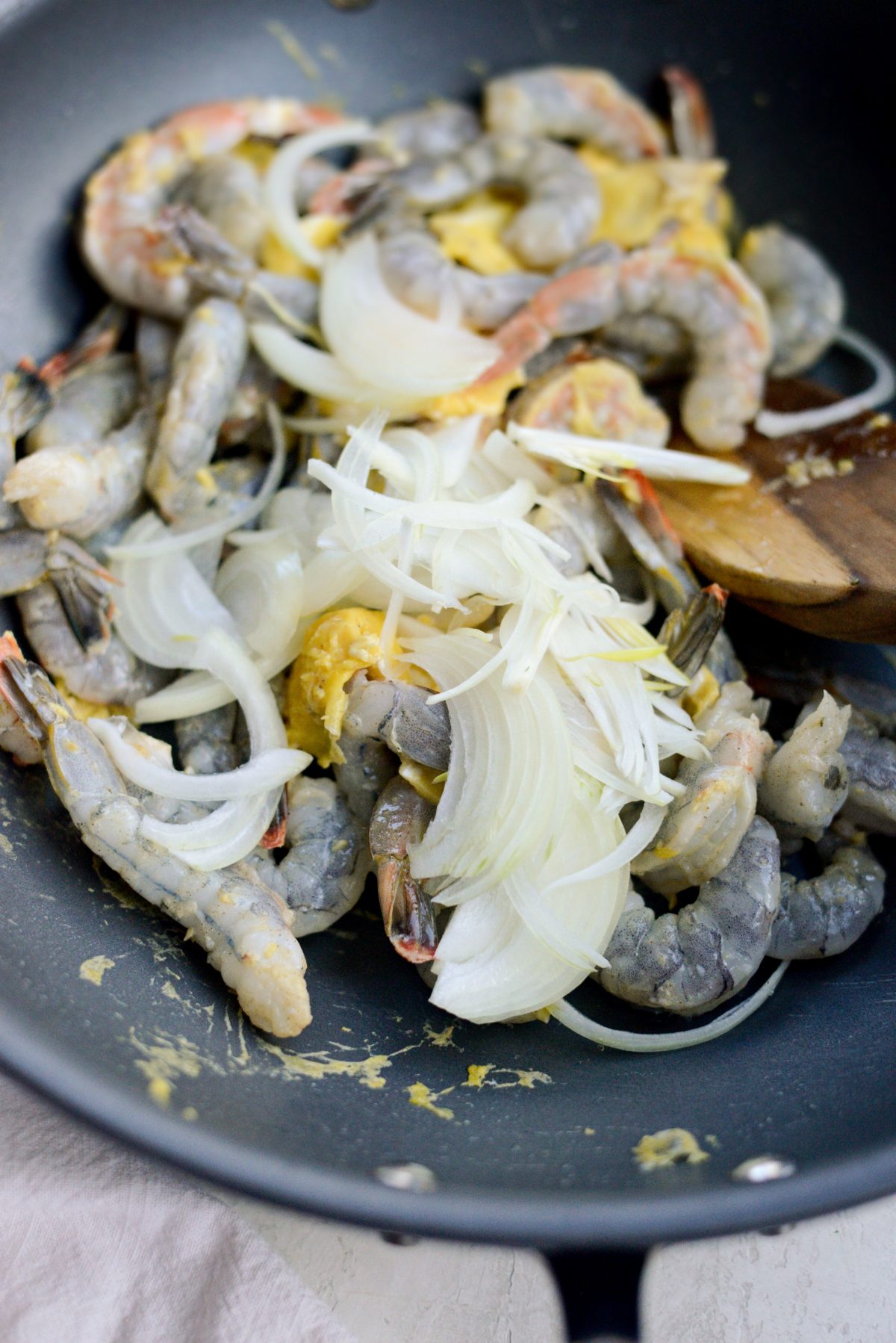 Immediately add in the two beaten eggs. Once the eggs are just about set, add in the shrimp and thinly sliced onions and toss until the shrimp turn pink about 2 to 3 minutes.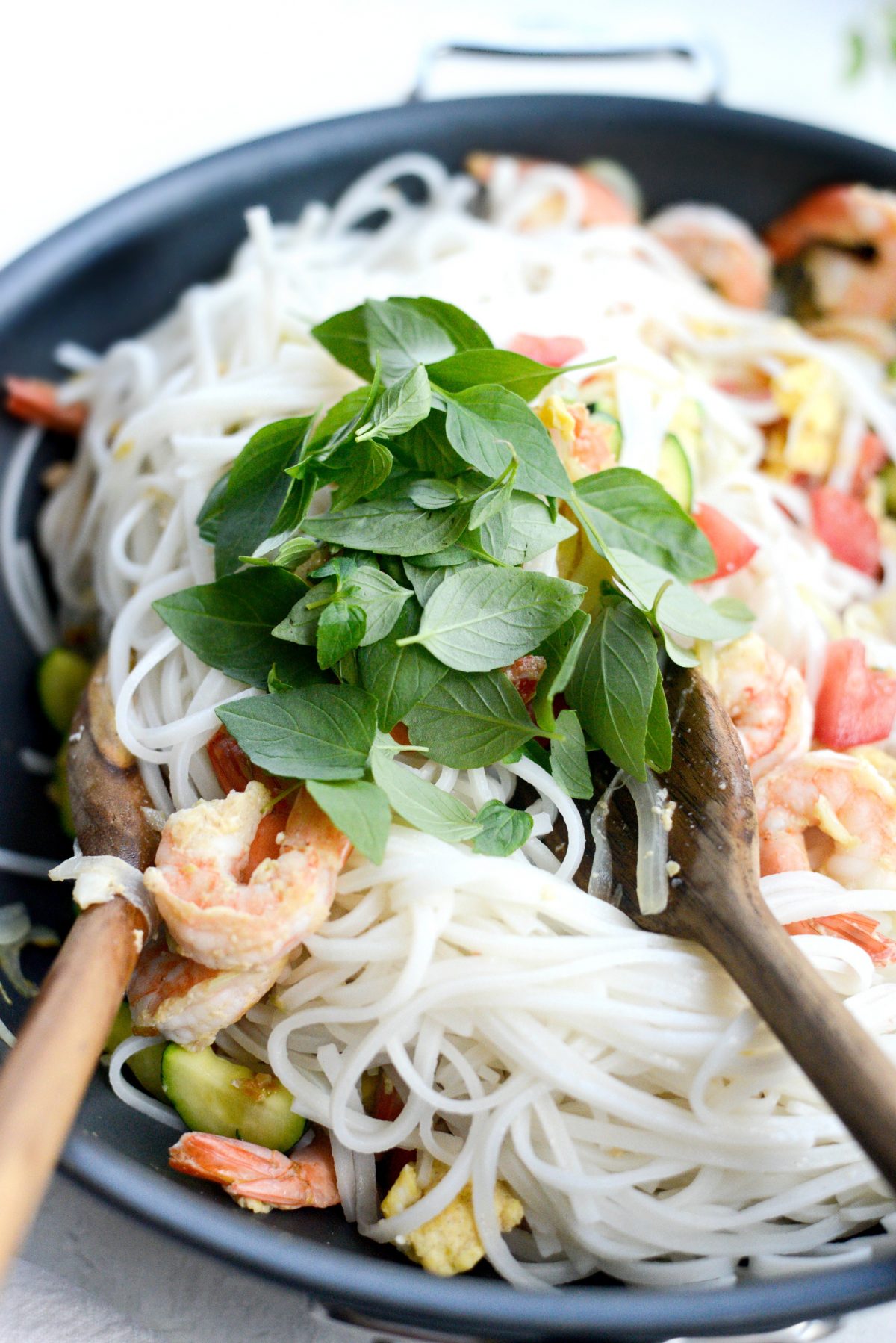 Add in the noodles, zucchini and diced tomatoes . Toss quickly to combine.
Give the drunken noodle sauce a quick stir before pouring it over top of the stir-fry, toss to combine and cook for a minute or two.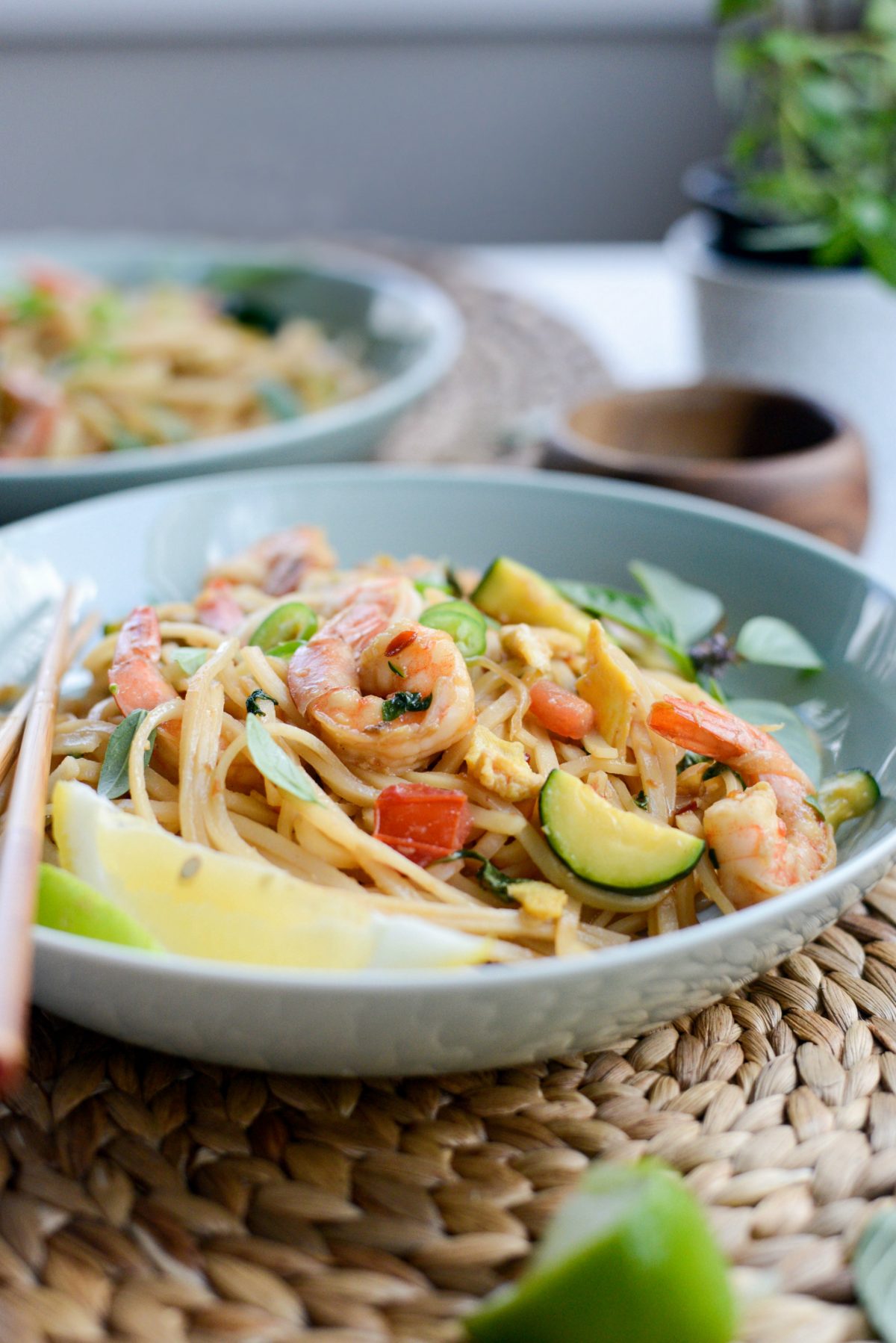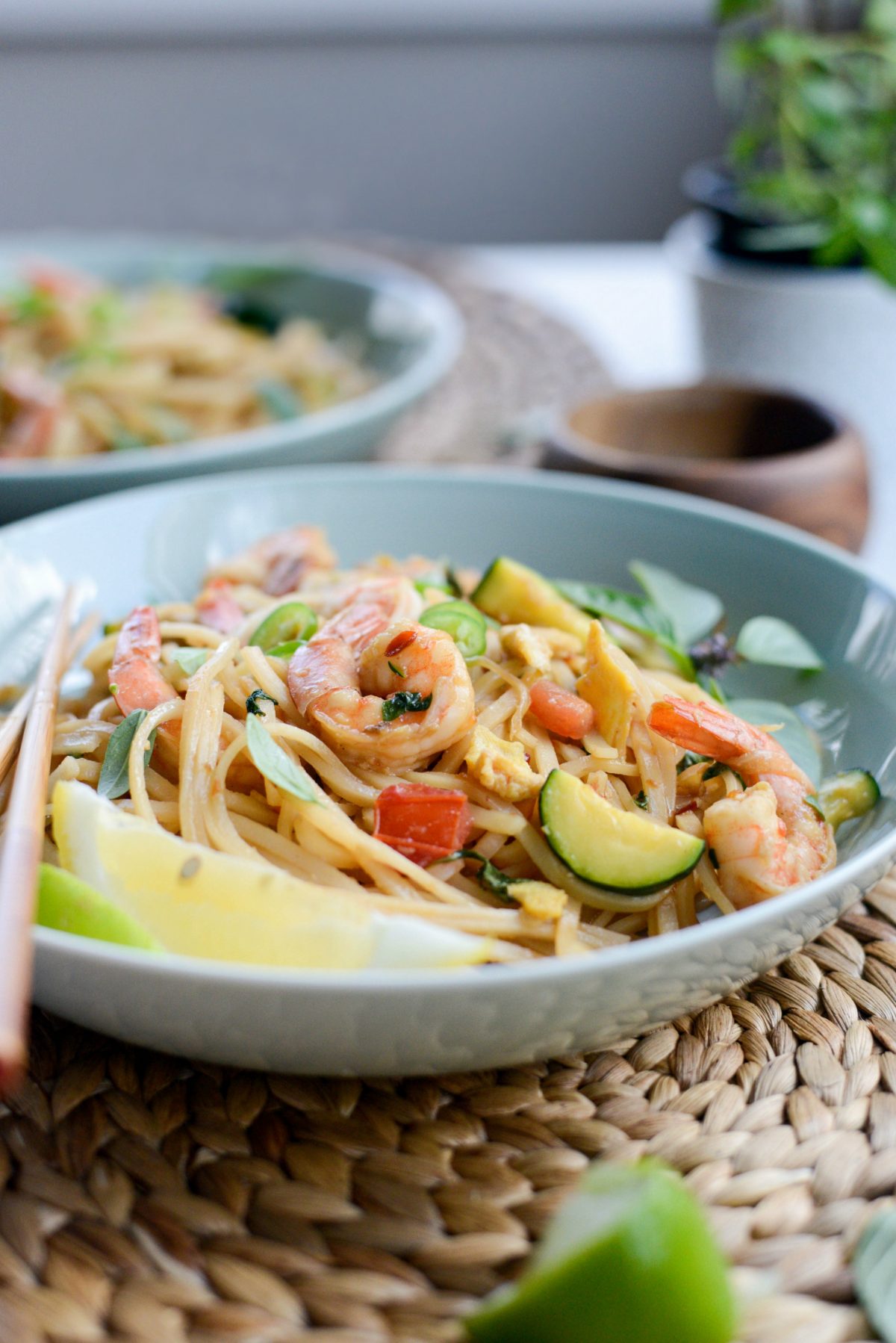 Plate and serve the drunken noodles with shrimp topped with a few fresh Thai basil leaves and a wedge of both lemon and lime for squeezing over top. For extra heat slice up a few Thai bird eye chilies as well.
These drunken noodles will be your new spicy favorite! But you can control the heat by adding less of the chili garlic paste. All in all this recipe is so quick to whip up and makes for excellent leftovers, reheating beautifully.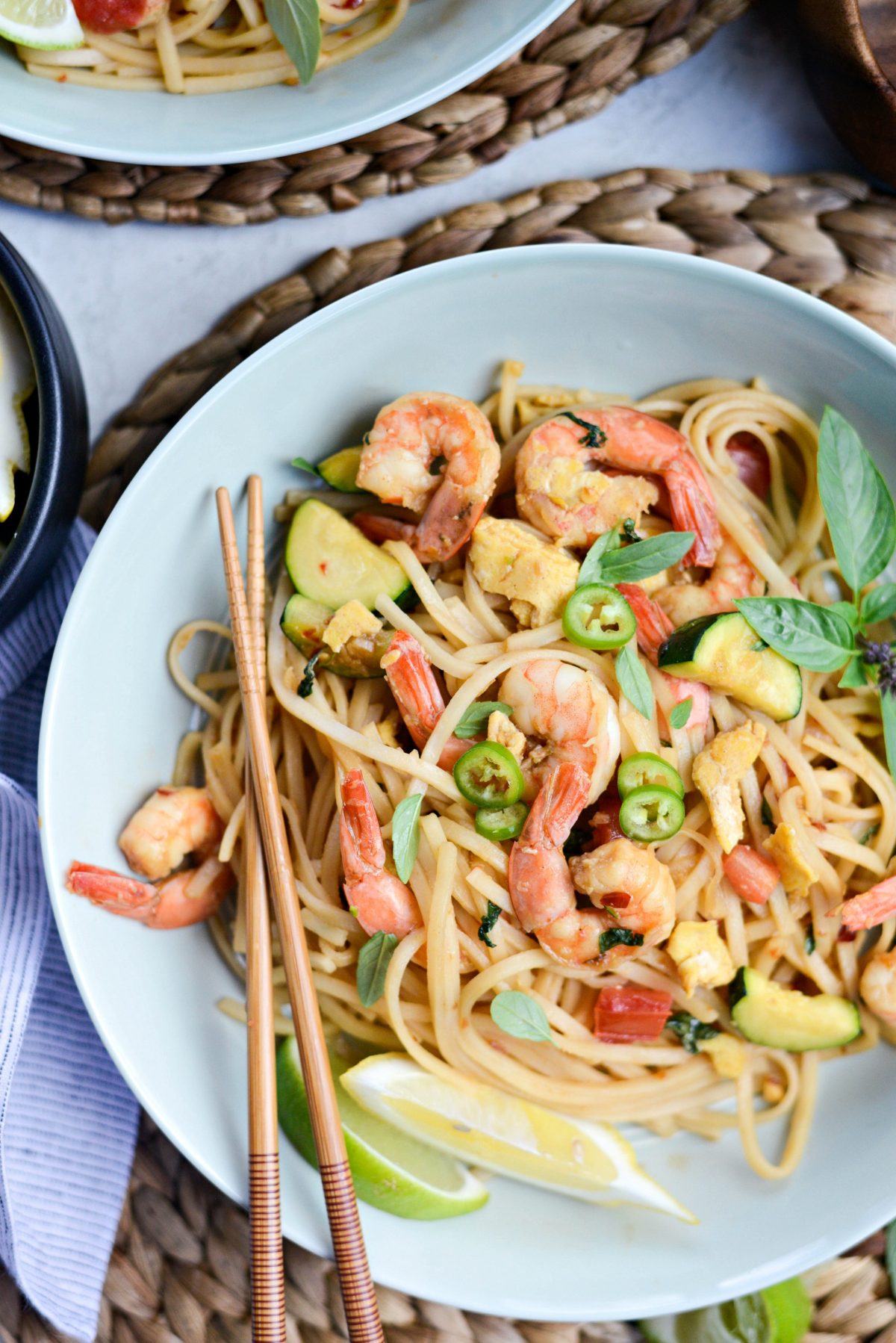 Enjoy! And if you give this Drunken Noodles with Shrimp and Zucchini recipe a try, let me know! Snap a photo and tag me on twitter or instagram!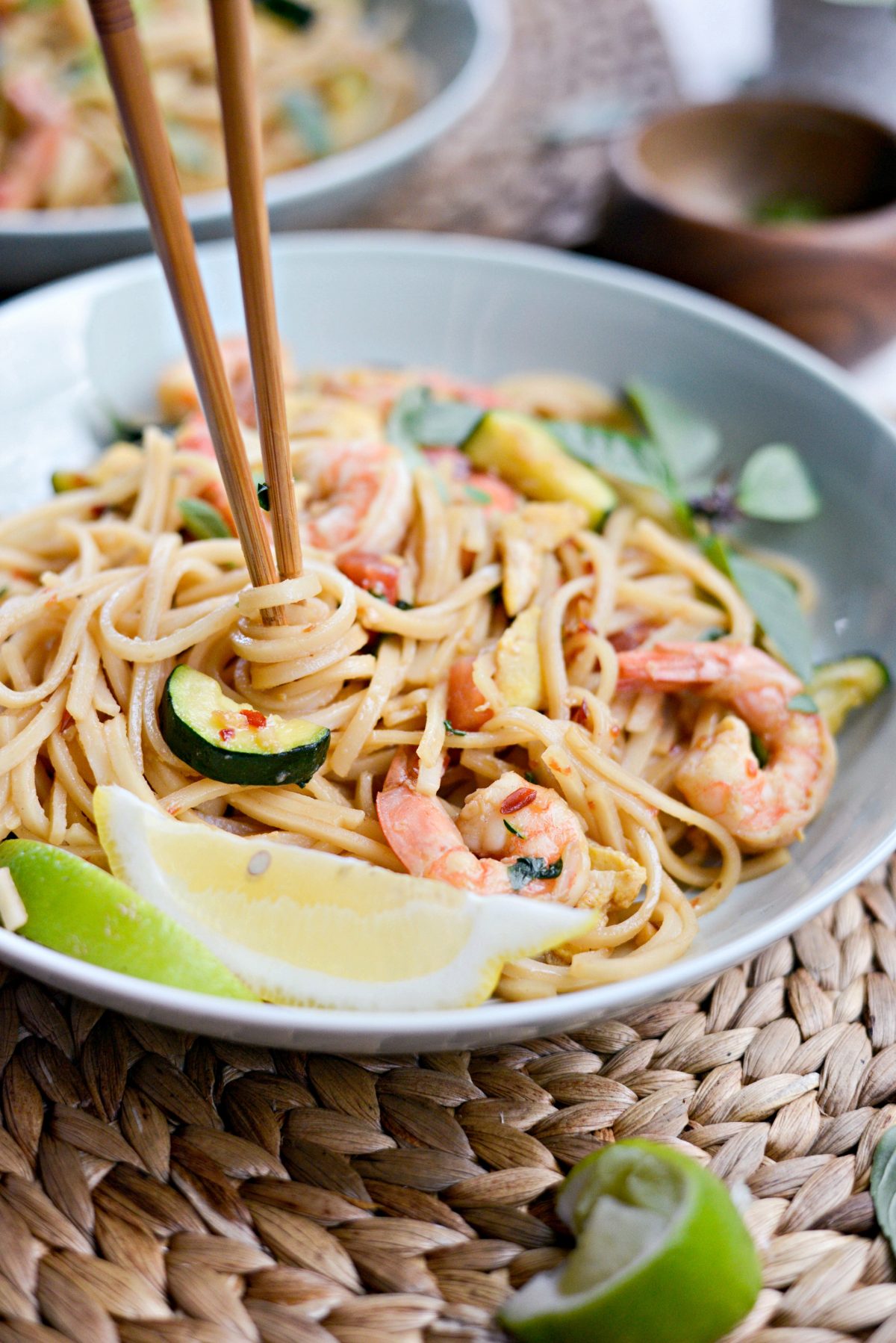 This post may contain affiliate links.
Buy the Cookbook: Simply Scratch : 120 Wholesome Homemade Recipes Made Easy Now available on Amazon »
THANK YOU in advance for your support!