A fun twist on a classic! Chai Pumpkin Pie is everything you love about pumpkin pie but with the added bonus of chai spices. Top with whipped cream and crushed pepitas for a delicious fall dessert.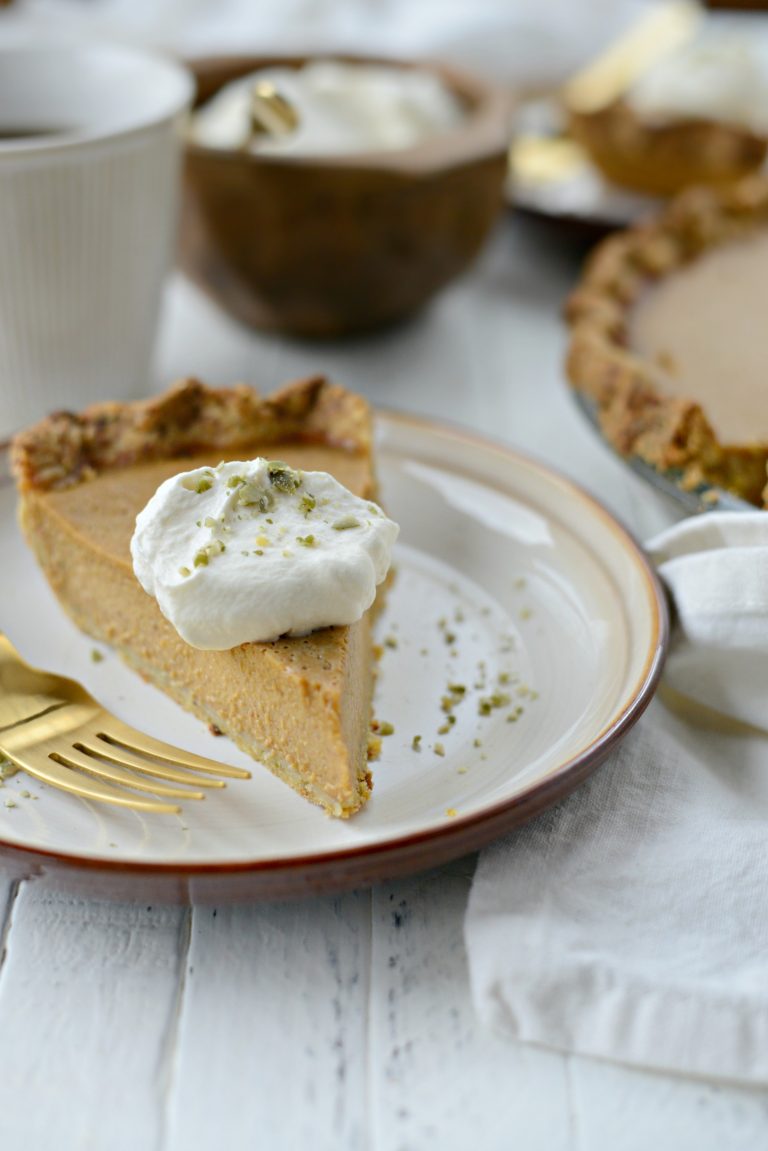 Chai pumpkin pie!!!!!!!!!!!
Can you tell I'm excited about this? It was on a total whim, but I took a chance and used my mom's traditional pumpkin pie recipe and altering it a smidgen and also adding in my homemade chai spice.
I was pretty hopeful, my fingers were double crossed in hopes this pie wouldn't be a bust.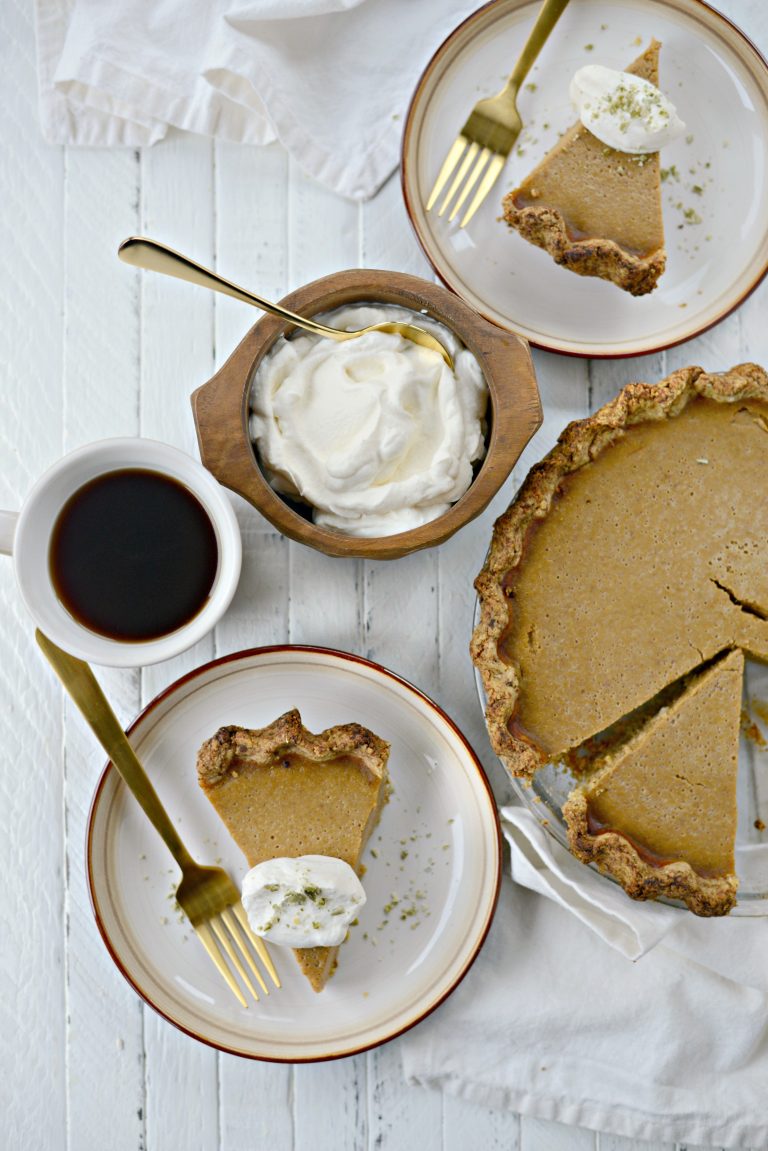 And friends, it did not disappoint. I'm not the hugest fan of pumpkin pie. I mean, I like it but if I had to choose between pecan or pumpkin… I'd go for the pecan every time.
However. I had my BFF Nichole over, the morning after I made this pie, for coffee and to taste test the chai pumpkin pie… for breakfast. I'll share our thoughts at the end of the post.
Side Note: coffee and pie need to be together. Forever and always. Amen.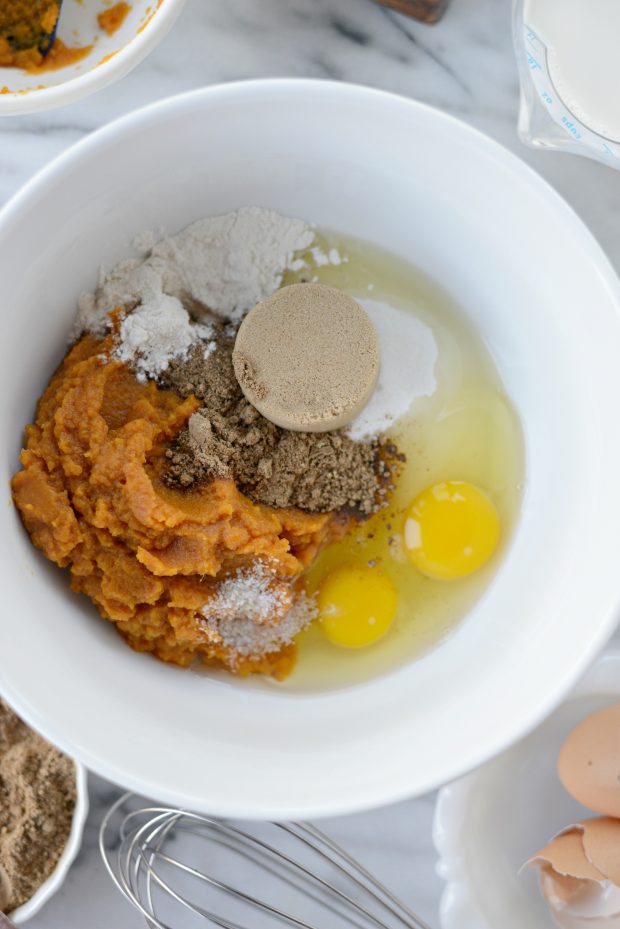 In a medium bowl combine the 1-1/2 cups of pumpkin, 2 eggs, 1/2 cup of granulated sugar and 1/4 cup light brown sugar, 1 tablespoon flour, 2 teaspoons of chai spice and 1/2 teaspoon kosher salt.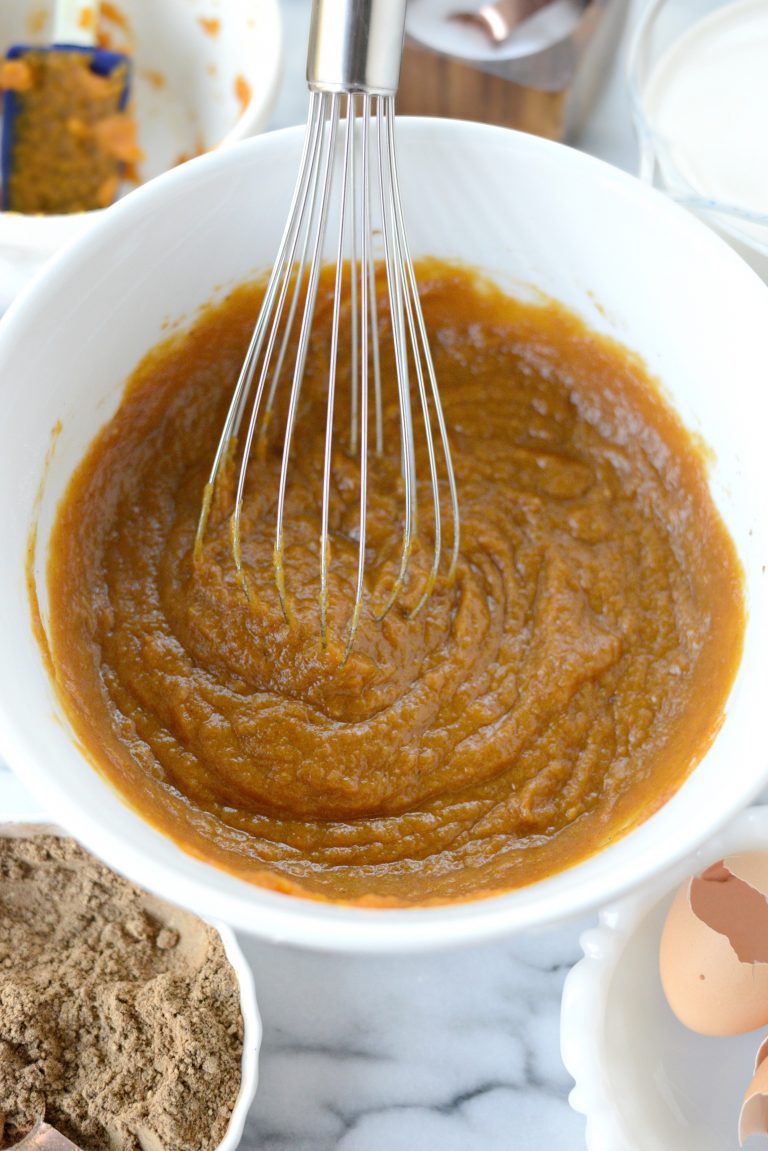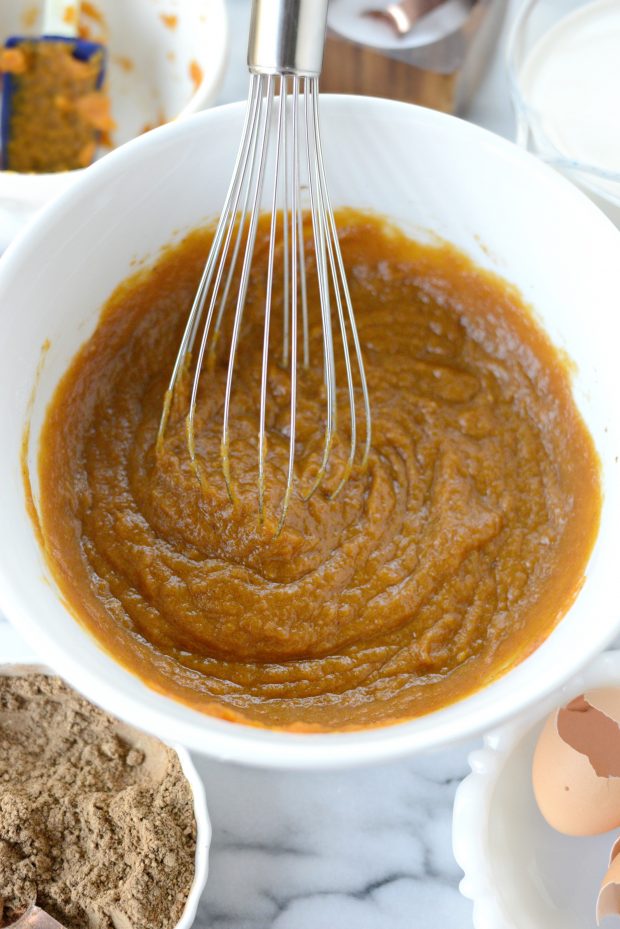 Whisk until smooth and all of the ingredients are combined.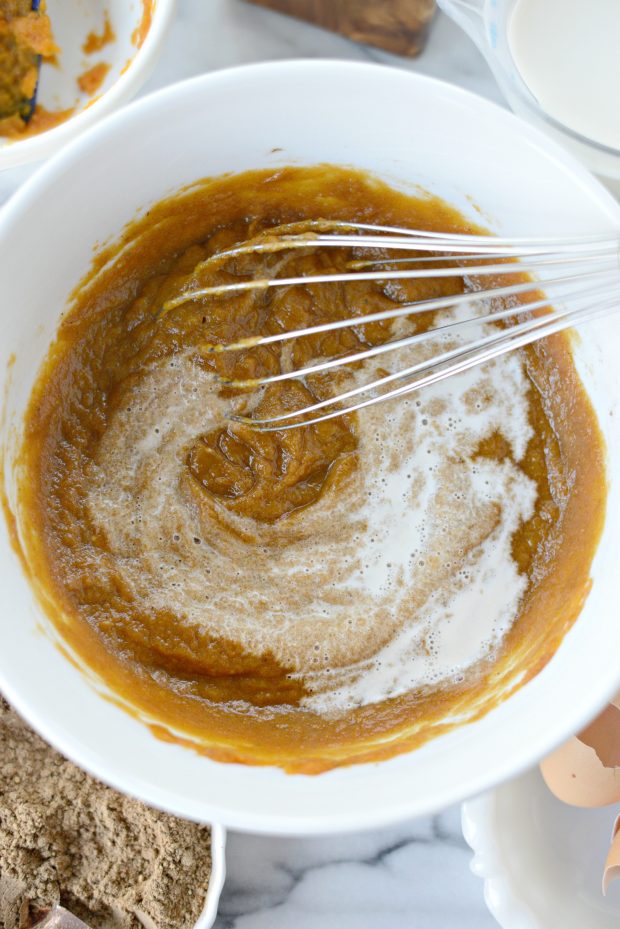 Next pour in the 1-2/3 cup of half and half…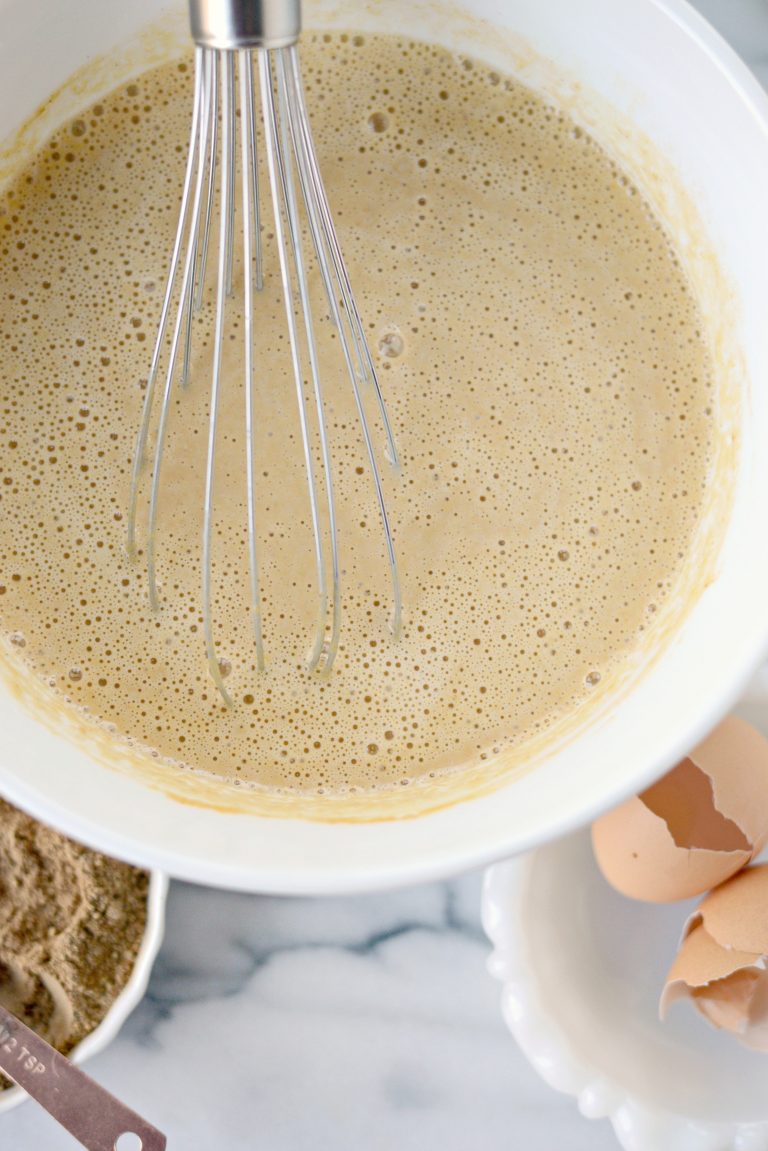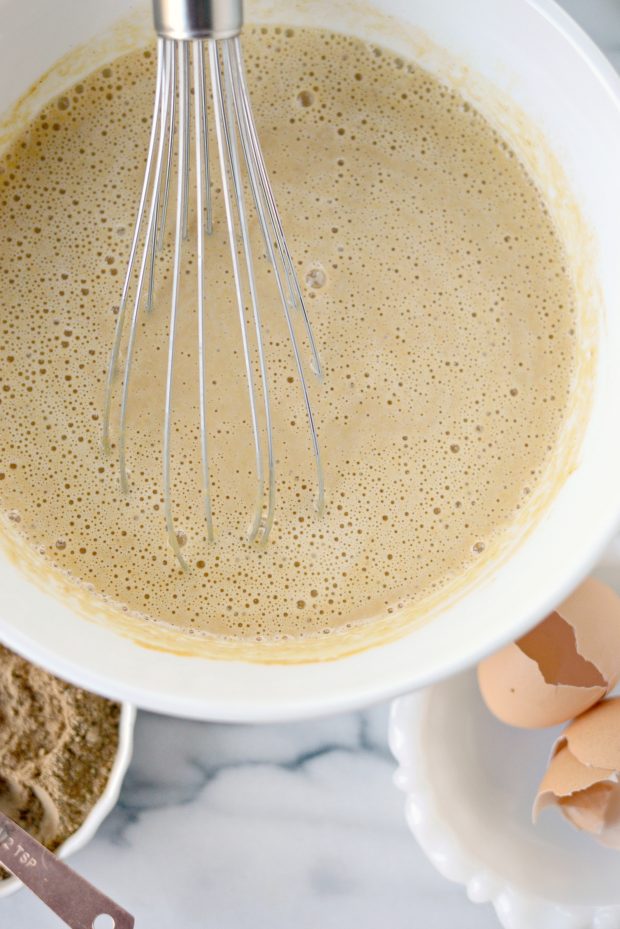 Loook how beau-ti-ful! I want to paint my home office this color, buy matching lamps and rugs.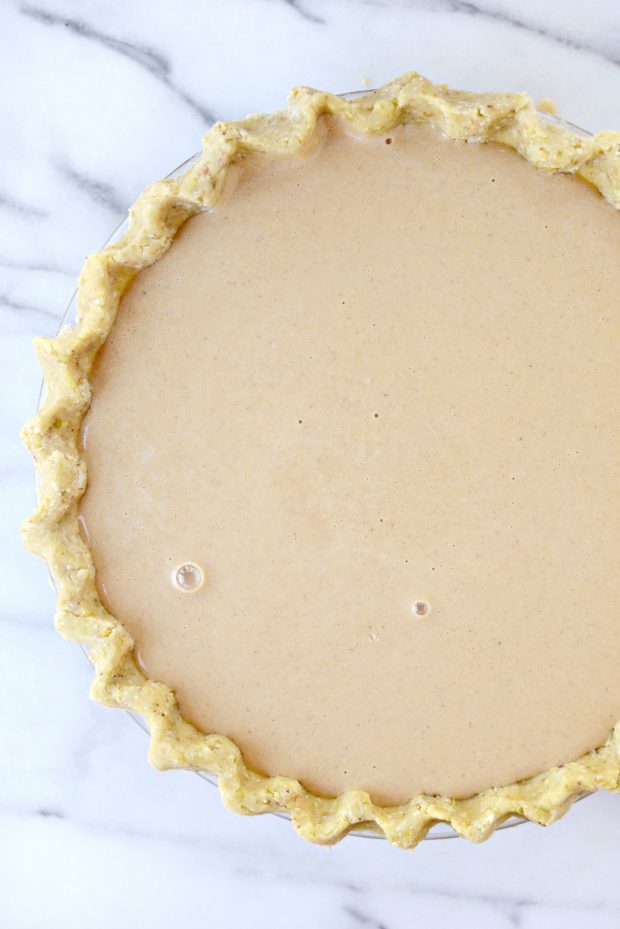 Lastly pour the pumpkin chai filling into your prepared crust. I used this pistachio toasted coconut pie crust… which is amazing but you can use any pie crust you choose.
Then slide the pie into your preheated 425° oven for 15 minutes. Then reduce the heat to 350° and bake for 40 to 45 minutes or until the center is set and a tester comes out clean. Every oven is different so check on it when the oven is at the 350° and at the 35 minute mark.
If the edges of your crust brown too quickly, cover crust edge with thin strips of aluminum foil or use a pie crust shield.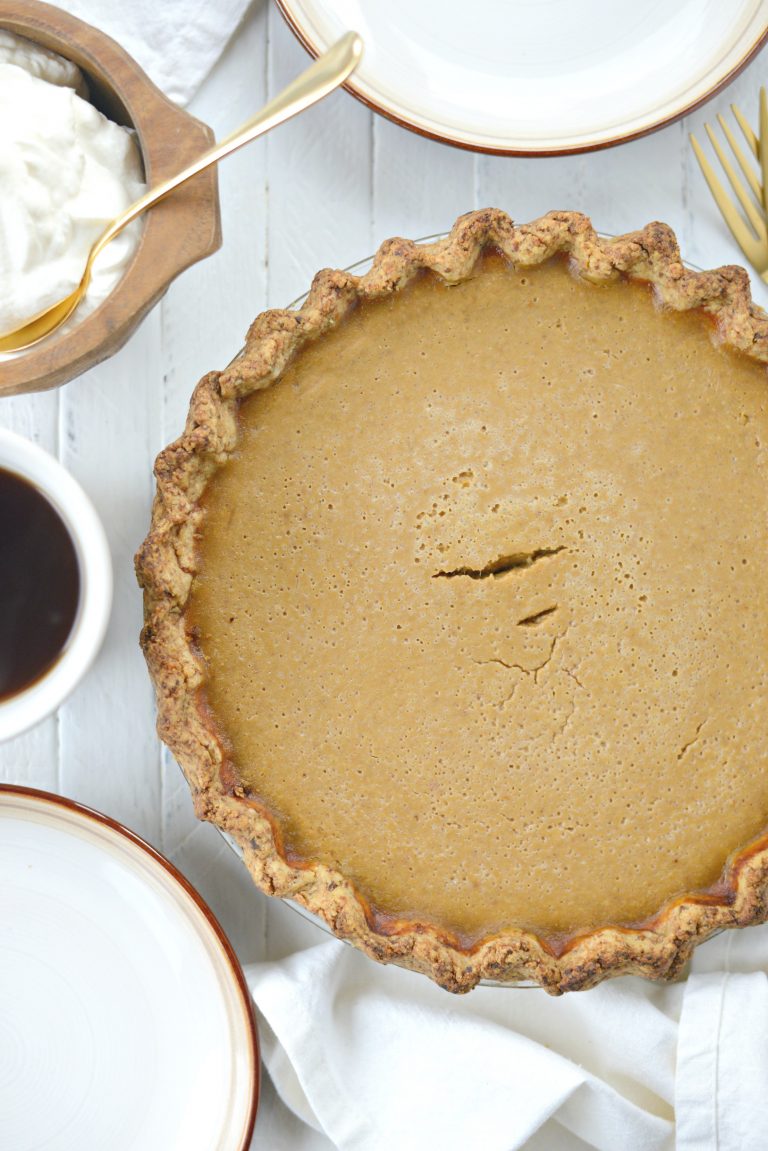 Serve with a dollop of homemade whipped cream on top and sprinkle with pistachios OR crushed roasted pepitas.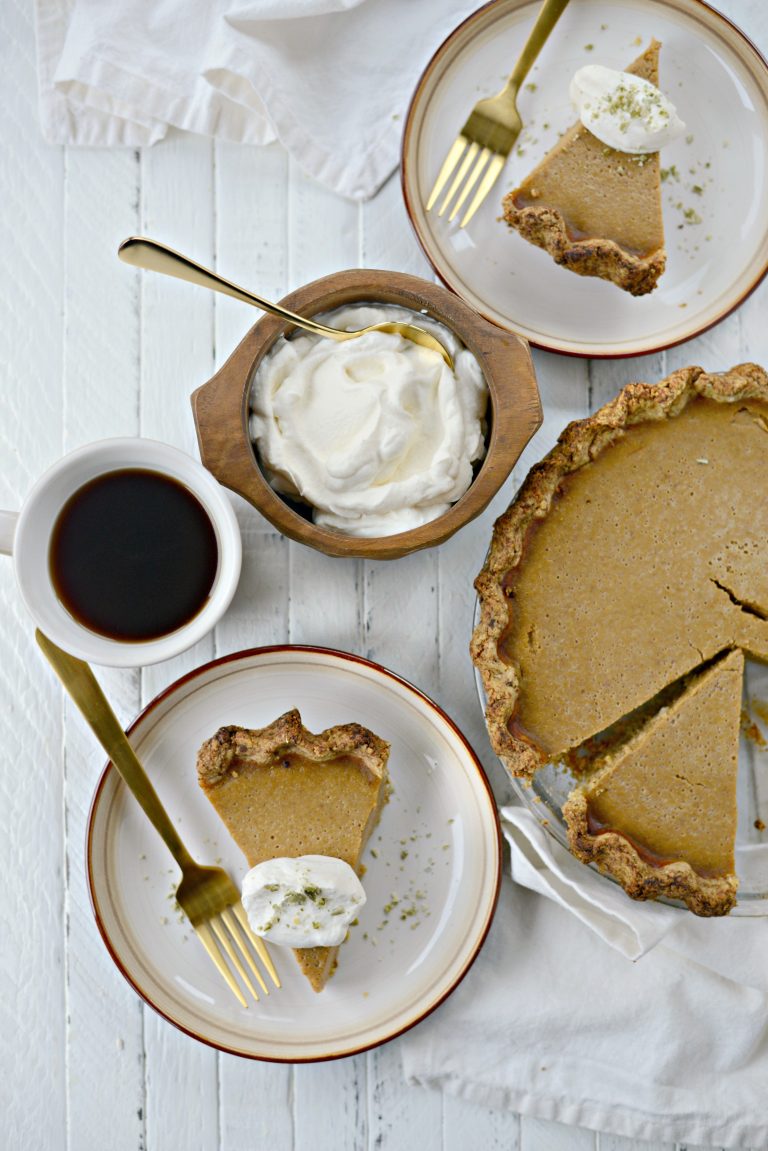 At first, I tasted the pumpkin and I was like: hmmmm okay. However, immediately I was hit with the chai spice. Which then rolled in and the buttery pistachio and toasted coconut crust. I couldn't shovel it in any faster.
Nichole loved the pie and she really loved the crust too. She said and I quote "If you love chai, then you'll love this chai pumpkin pie!" I don't think she intended to rhyme but it totally works.
This chai pumpkin pie is pretty freaking delicious guys and I hope you give it a try!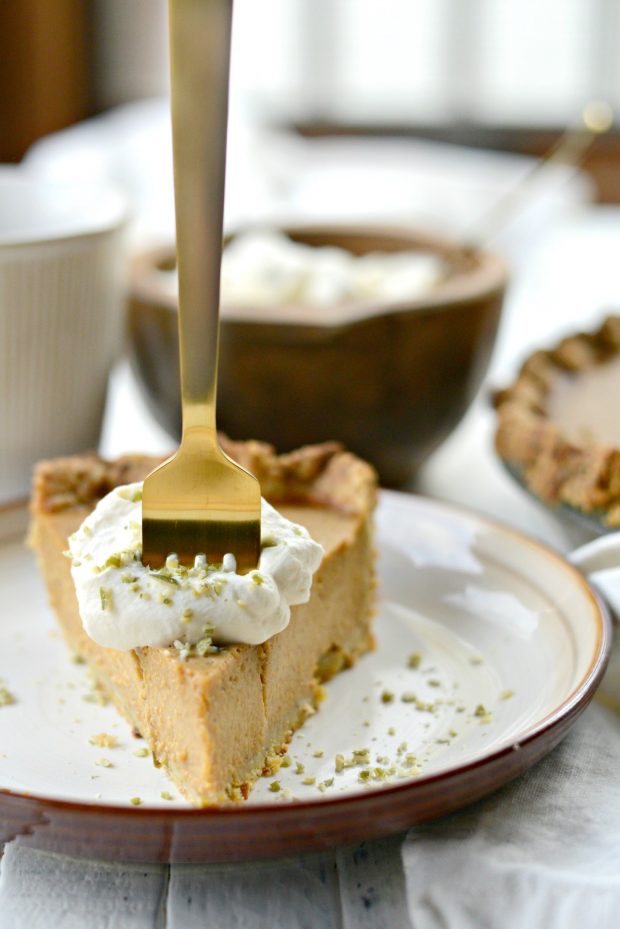 Enjoy! And if you give this Chai Pumpkin Pie recipe a try, let me know! Snap a photo and tag me on twitter or instagram!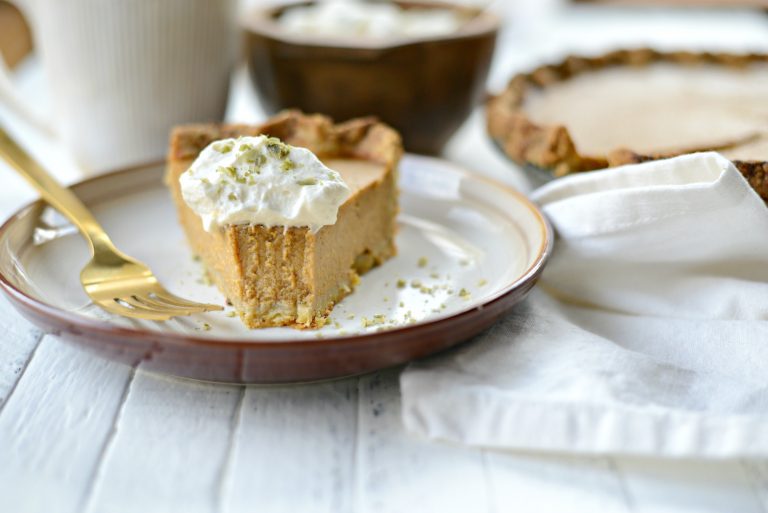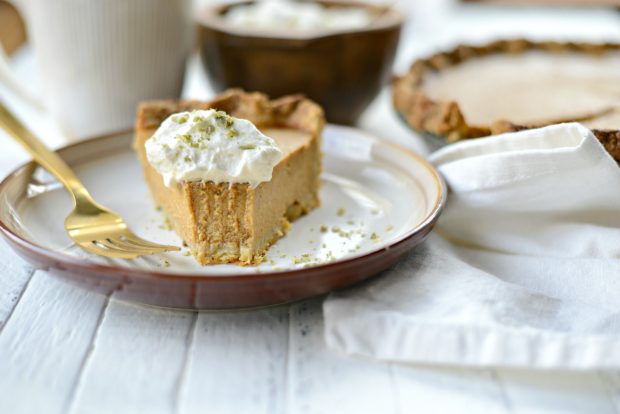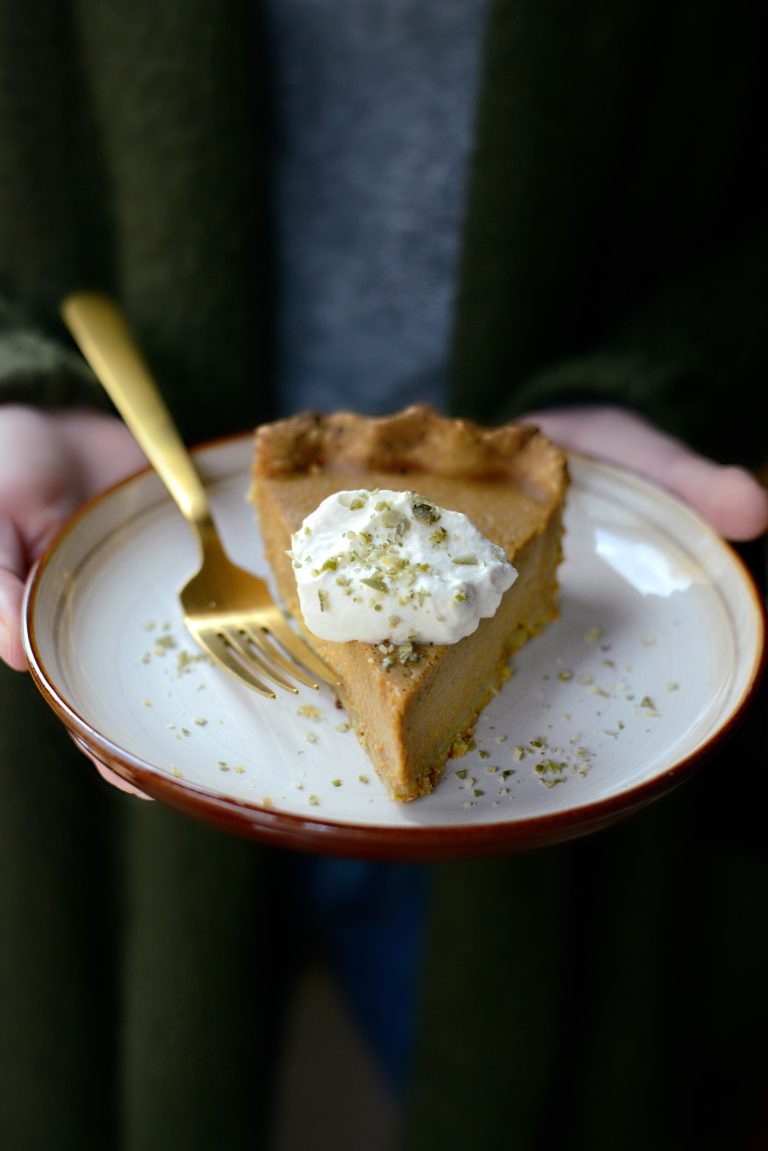 This post may contain affiliate links.
Buy the Cookbook: Simply Scratch : 120 Wholesome Homemade Recipes Made Easy Now available on Amazon »
THANK YOU in advance for your support!