Whether served as an appetizer, a side dish or a meatless main dish, Air Fryer Corn Ribs are a deliciously messy and perfect for an outdoor gathering. Quartered sweet corn is brushed with a 7-spice seasoned oil and air fried until tender and golden. Serve drizzled with a smoky adobo crema and sprinkled with minced cilantro and queso fresco. Pick up and eat as you would any rib!
Corn ribs are easy, messy and delicious.
Another day and another recipe inspired by a viral TikTok – one of many I see while jogging on our treadmill. As soon as it graced my screen I knew I had to make it. Spring and summer sweet corn is in its prime and these can be a fun appetizer or side dish.
So, what are corn ribs? Glad you asked. Corn ribs are quartered ears of sweet corn, slathered with oil seasoned with lots of spices like chili powder, garlic, lemon pepper (to name a few), they are then air fried until they curl and crisp.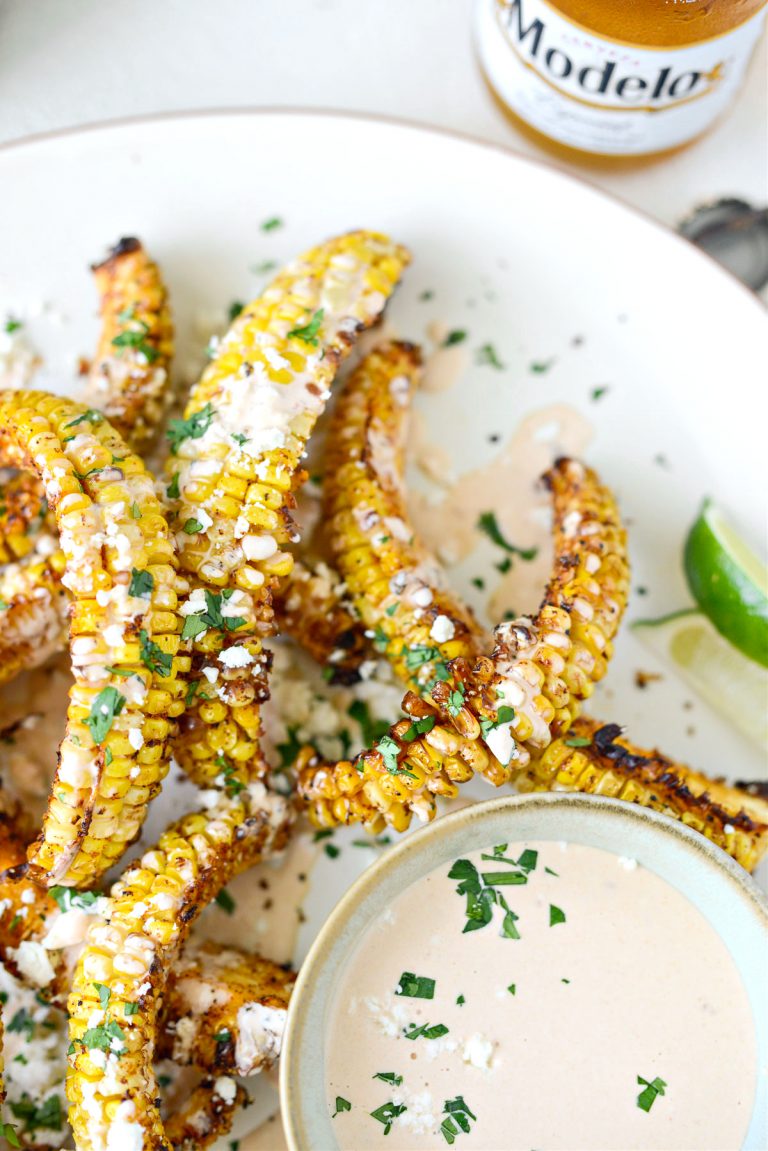 To serve, I pile them on a plate, drizzle with a chipotle mayo and sprinkle with cilantro and crumbled queso fresco.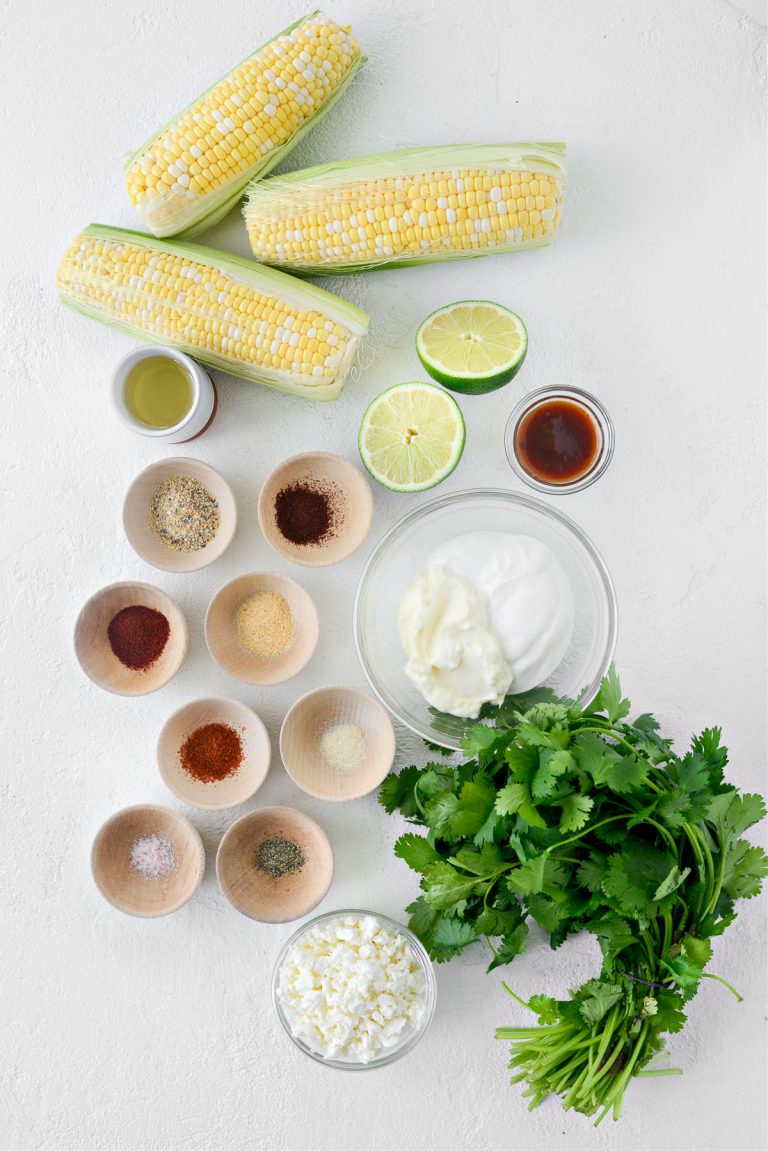 To Make These Corn Ribs You Will Need:
mayo
greek yogurt
chipotle adobo sauce
lime juice
kosher salt
smoked paprika
chili powder
chipotle powder
garlic powder
onion powder
black pepper
olive oil
sweet corn on the cob
cilantro
queso fresco, cotija or crumbled feta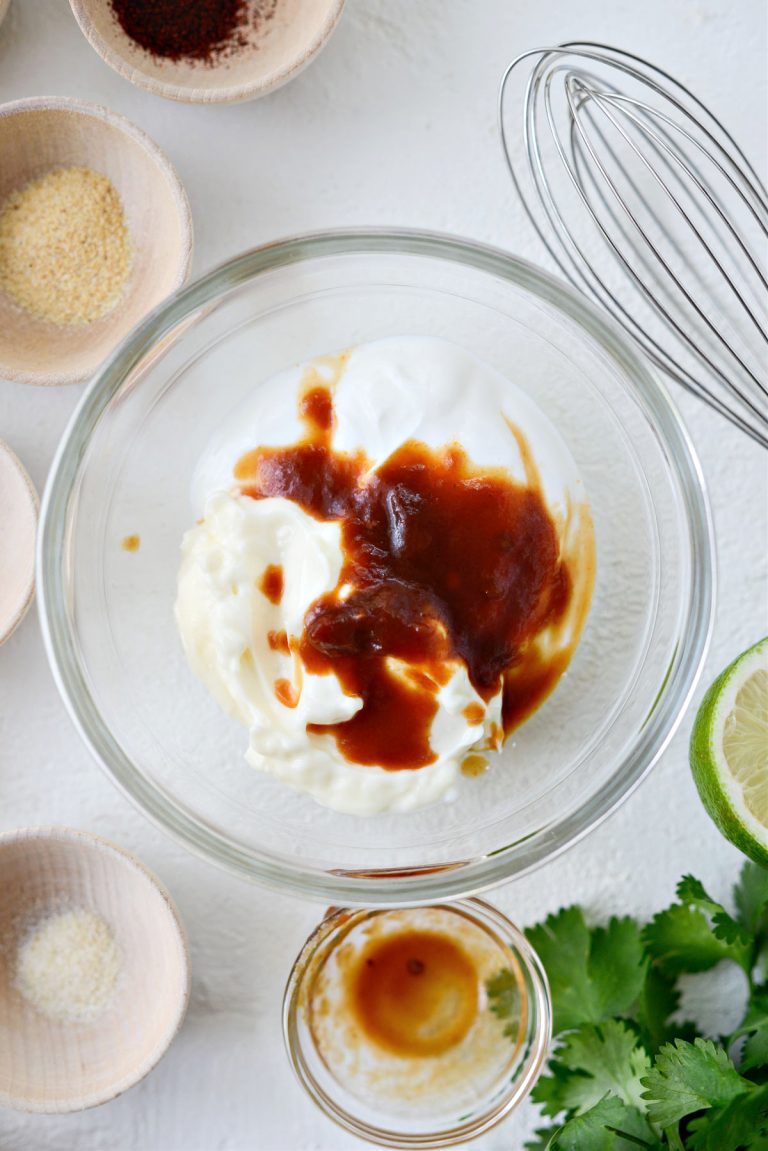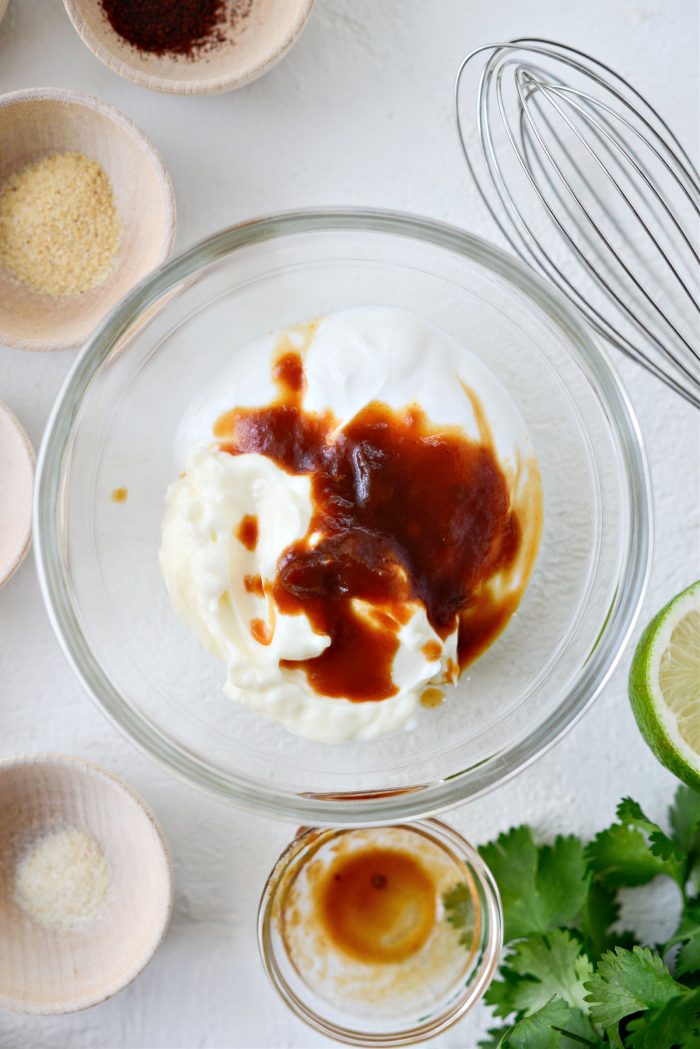 First make the adobo crema by measuring and adding 6 tablespoons of mayo, 1/4 cup plain greek yogurt and 3 tablespoons adobo sauce.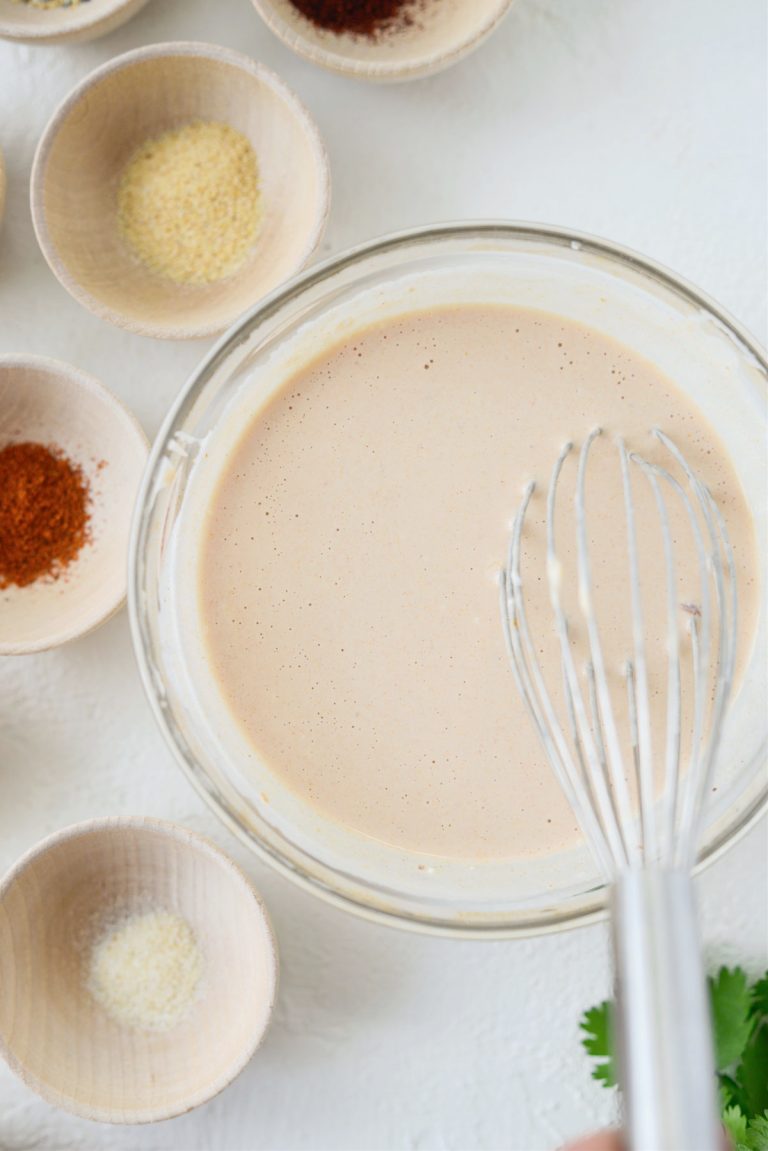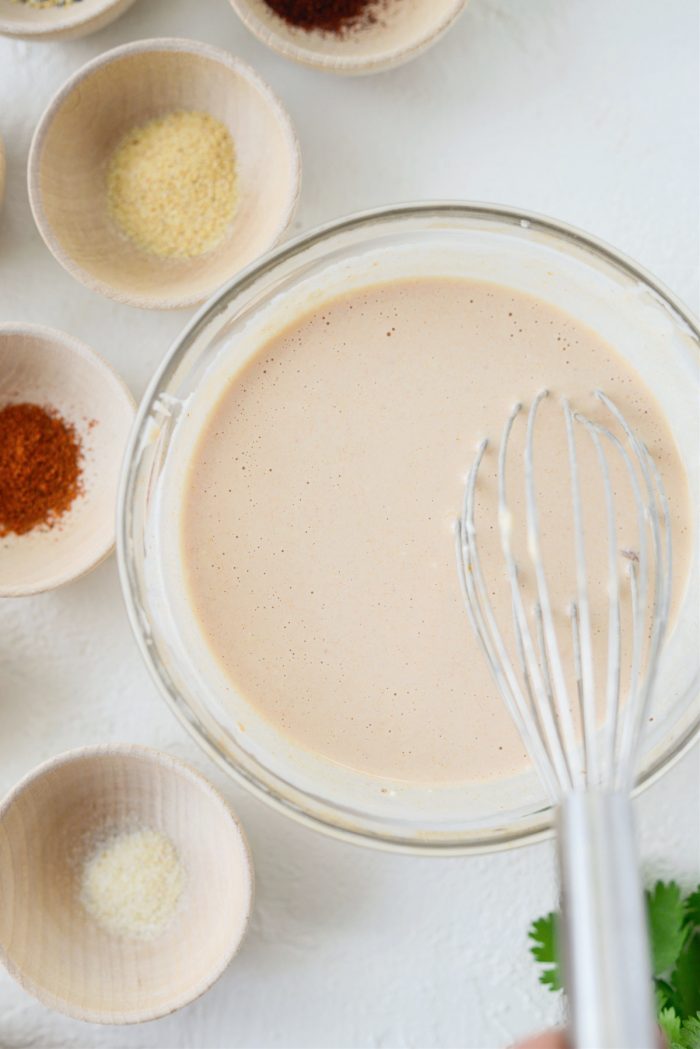 Whisk to combine, cover and refrigerate until ready to serve.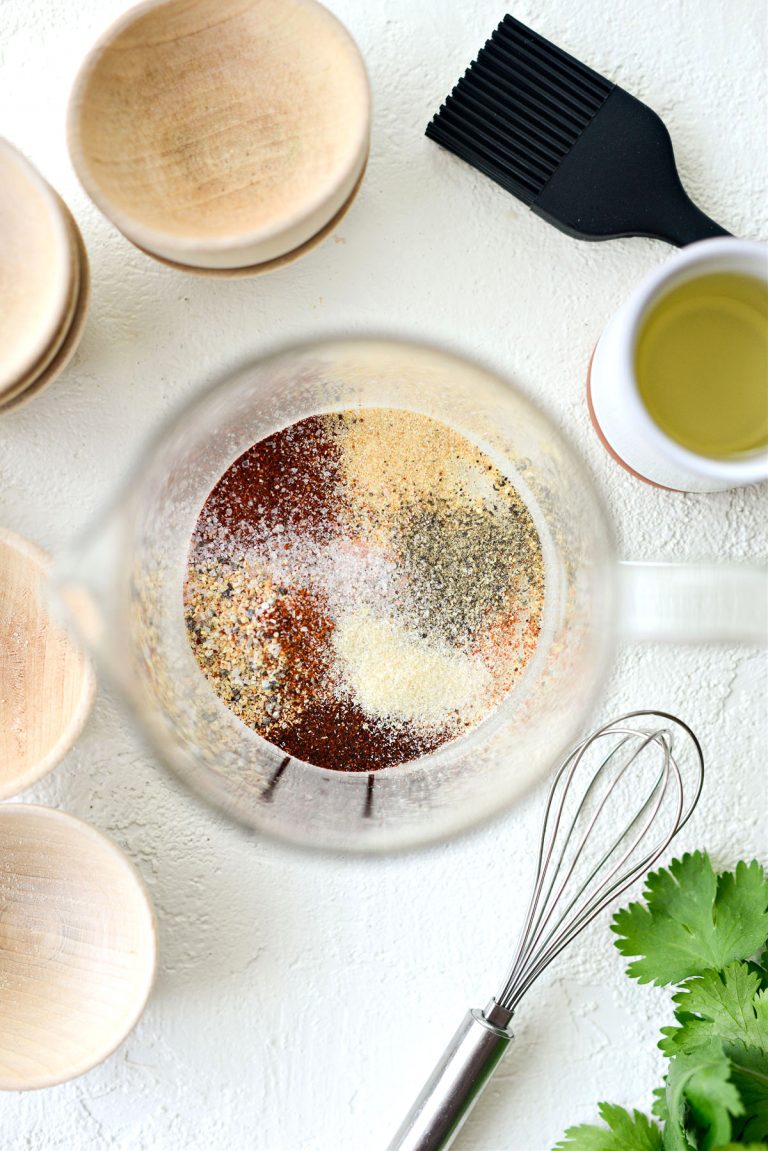 Next measure and add 1 teaspoon lemon pepper, 1/2 teaspoon smoked paprika, 1/4 teaspoon chili powder, 1/4 teaspoon chipotle powder, 1/2 teaspoon garlic powder, 1/4 teaspoon onion powder, 1/4 teaspoon ground black pepper and a few pinches fine salt and stir to combine.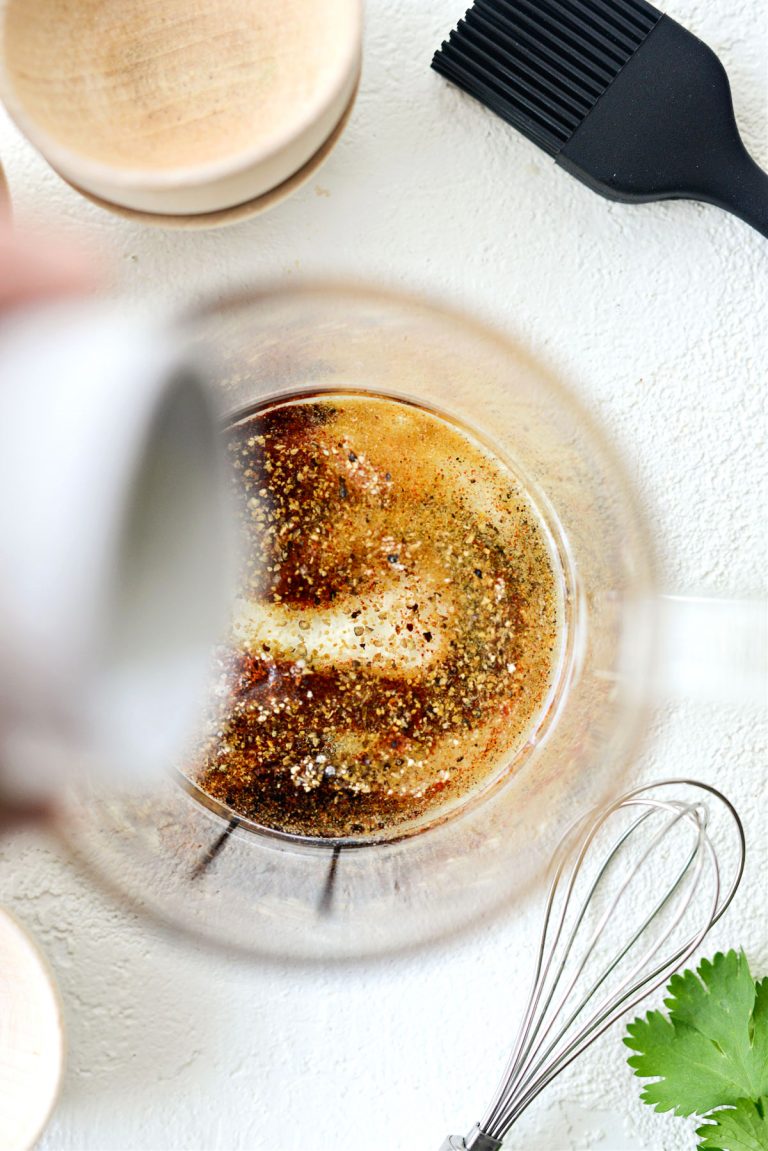 Then pour in 1/4 cup olive oil.
Stir well to combine.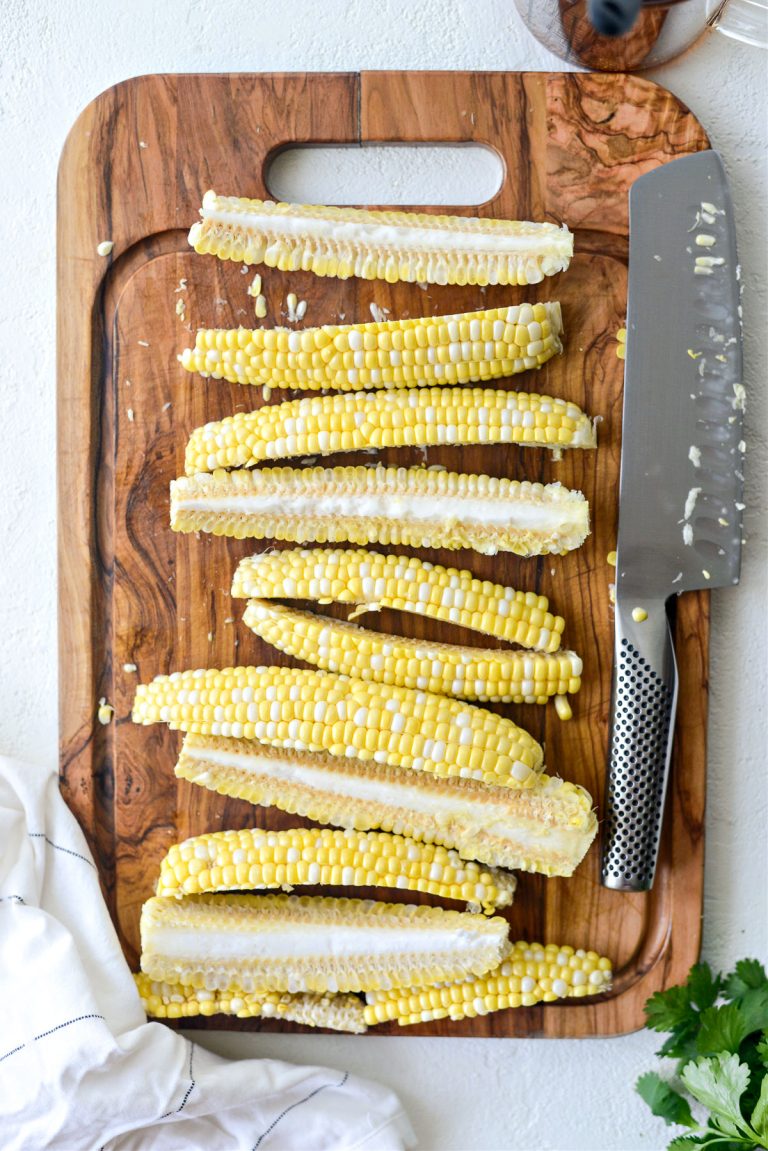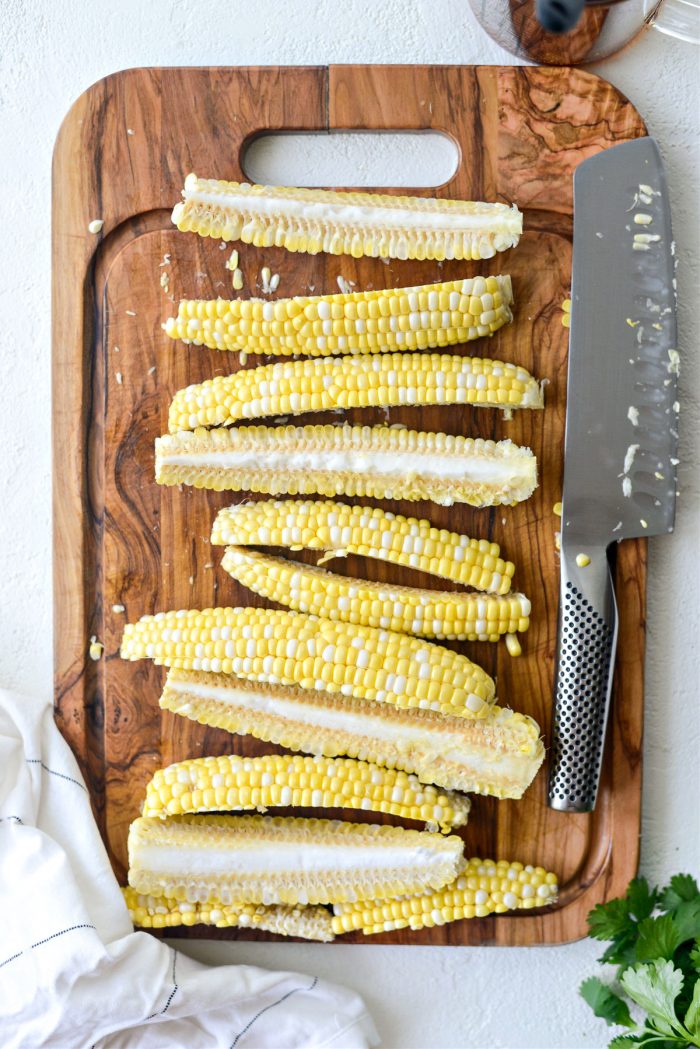 Now quarter 3 ears of sweet corn. No lie, this is the hardest part of this recipe. A very sharp knife helps, but also standing the corn upright and cut in half, rocking the knife back and forth. Don't be shocked if one breaks. It happens! Then cut the halves in half by placing them kernel side facing up.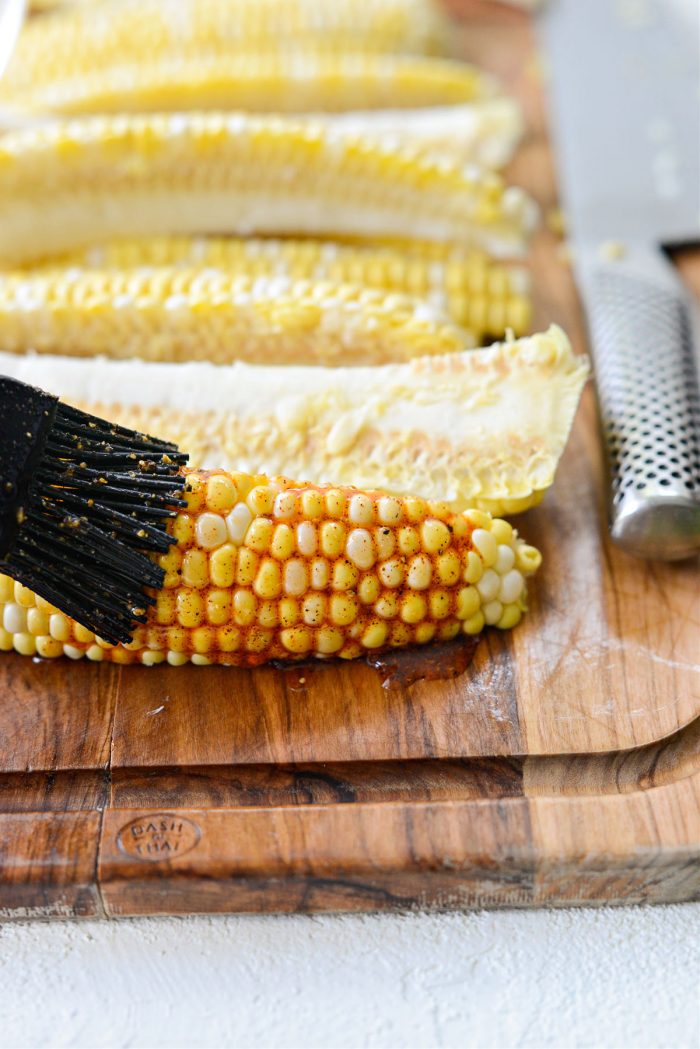 Brush the seasoned oil on all sides of the corn wedges.
Work it in all those nooks and crannies.
Preheat your air fryer to 390° or 400° depending on your make and model.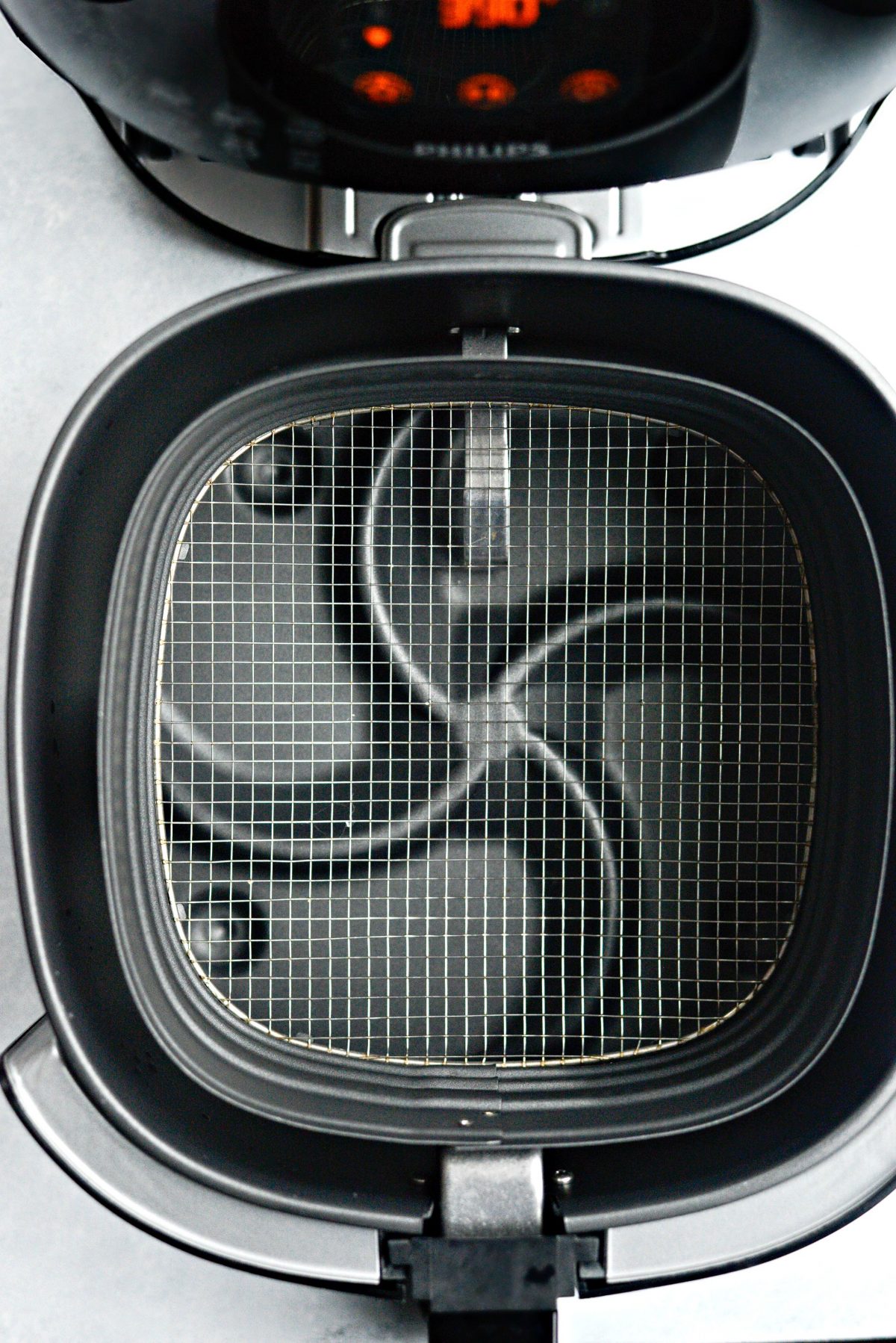 What Is Air Frying?
An air fryer is a counter top appliance that requires less oil (anything from a few spritz to 1 tablespoon) yet produces crispy food that rivals most deep fried foods. By using circulating hot air, it moves at a high speed so the food tends to cook in a fraction of the time.
There are a bunch of different makes and models of air fryers. My husband did the research (as he's known to do) and found this air fryer [affiliate] to be one of the best. But do your research and purchase one that fits your lifestyle.
How is Air Frying Healthier?
Air frying is healthier because only a thin layer of oil coats the food and when the hot air comes in contact it will crisp. Saving you a ton of fat and calories (without sacrificing any flavor!) because food is not being submerged in a vat of hot oil.
Keep in mind, not all air fryers are equal. Some preheat and some do not. Some are smaller than others therefore you may need to work in smaller batches to air fry.
For more Air Fryer recipes, click here for my growing collection.
Working in batches, air fry for 5 minutes.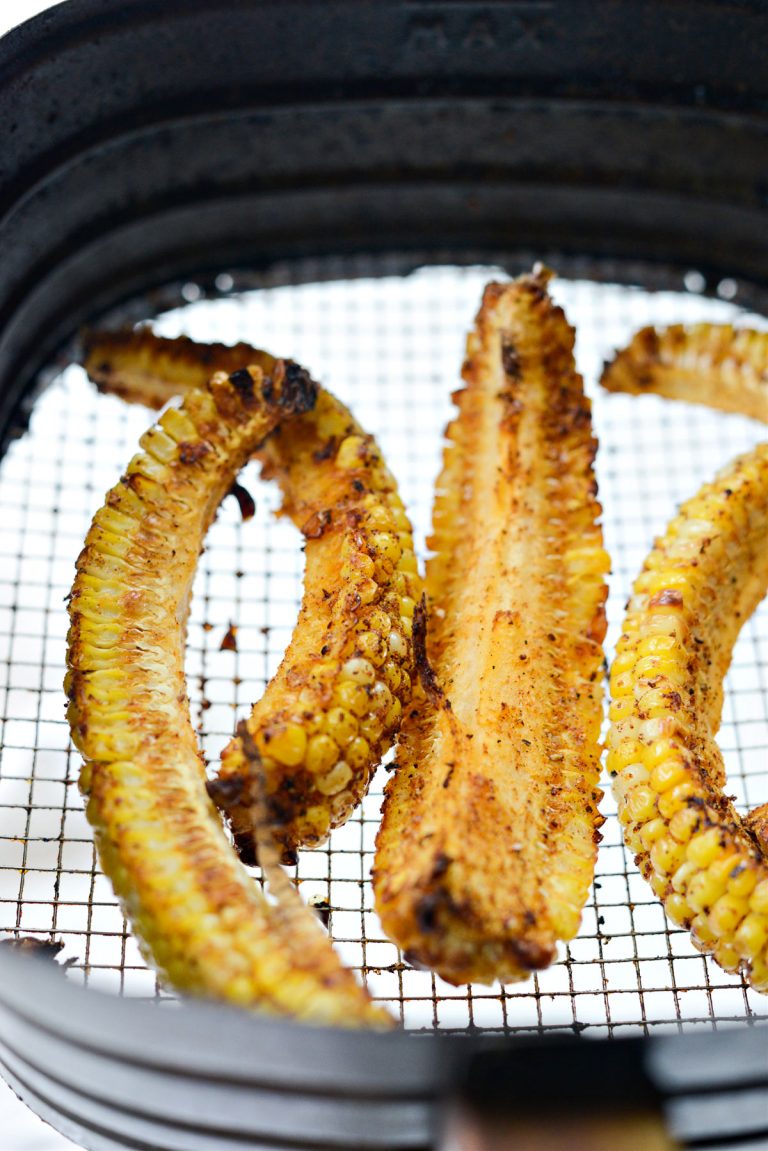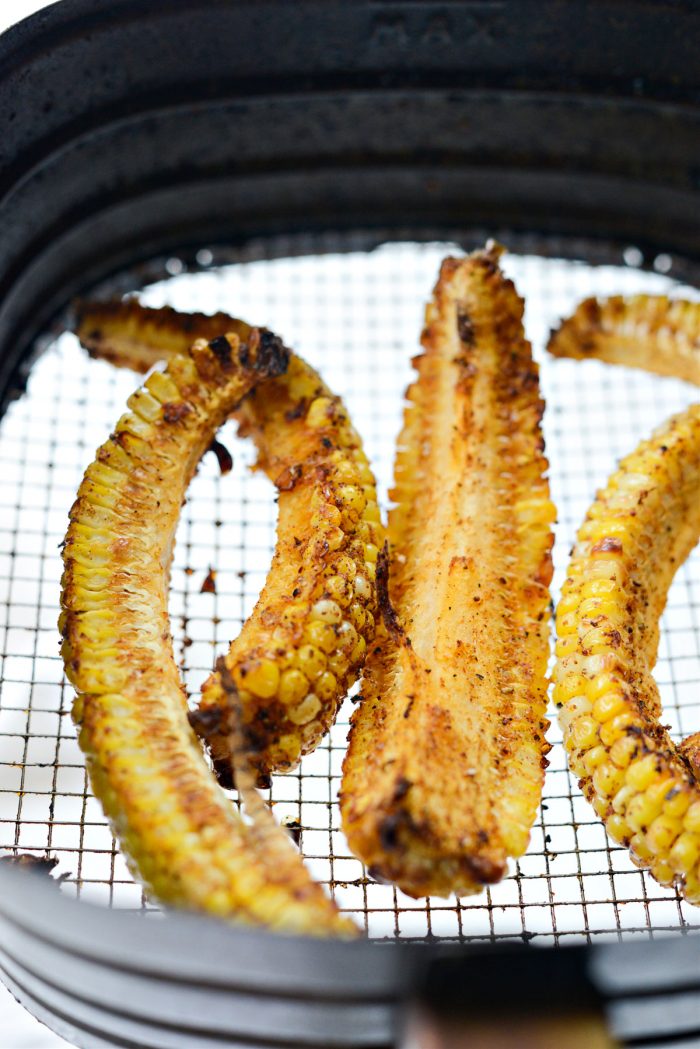 Turn the corn and air fry for an additional 4 minutes. Or until the corn is golden brown and crisp in spots.
Repeat with the remaining corn ribs.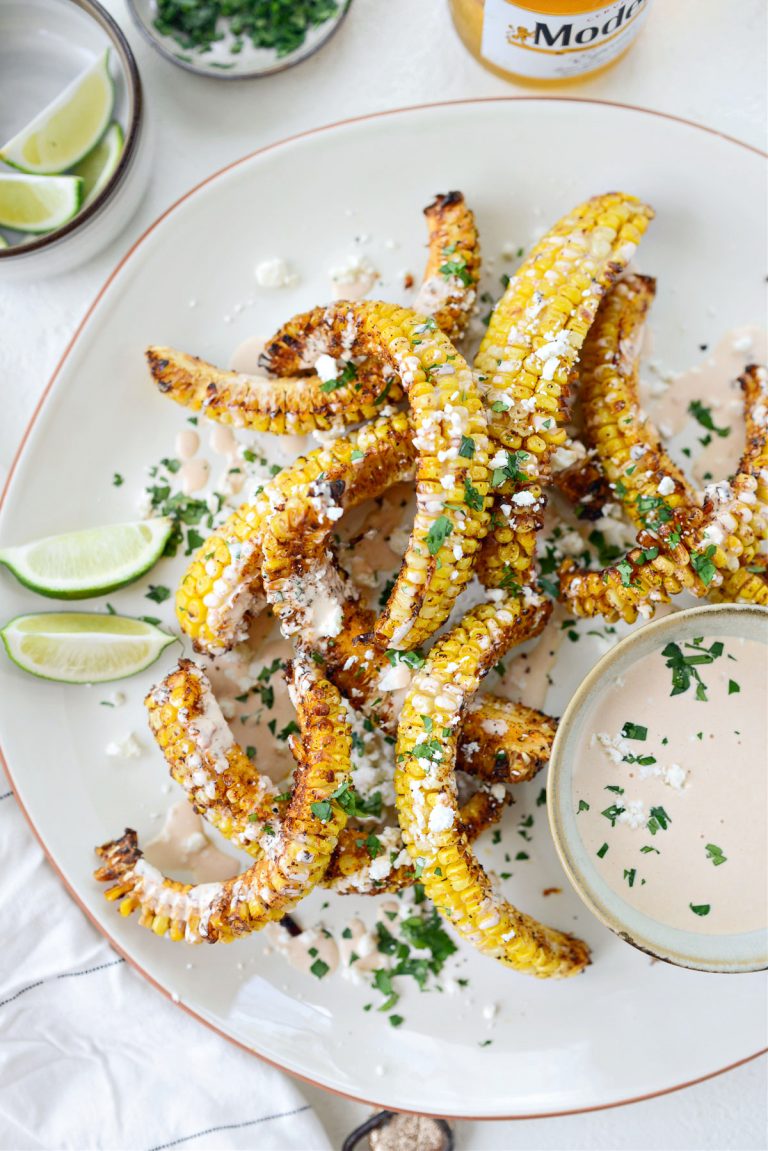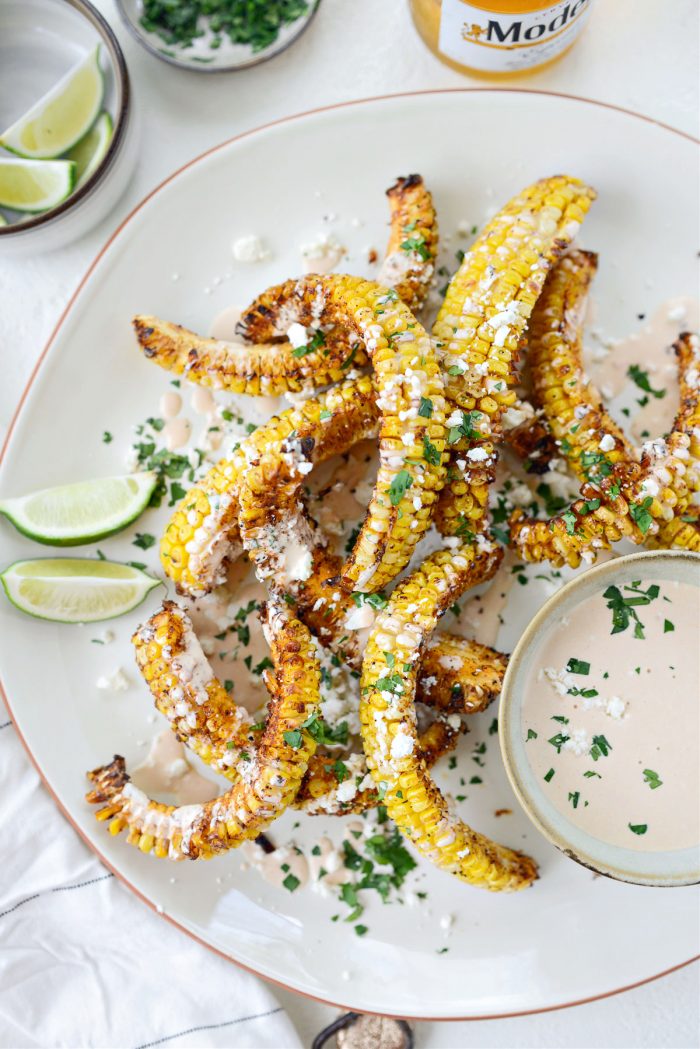 I pile the corn ribs on a large platter, drizzle with some of the adobo crema (serving the rest on the side) and sprinkle the ribs with a little fine salt, crumbled cotija cheese and minced cilantro.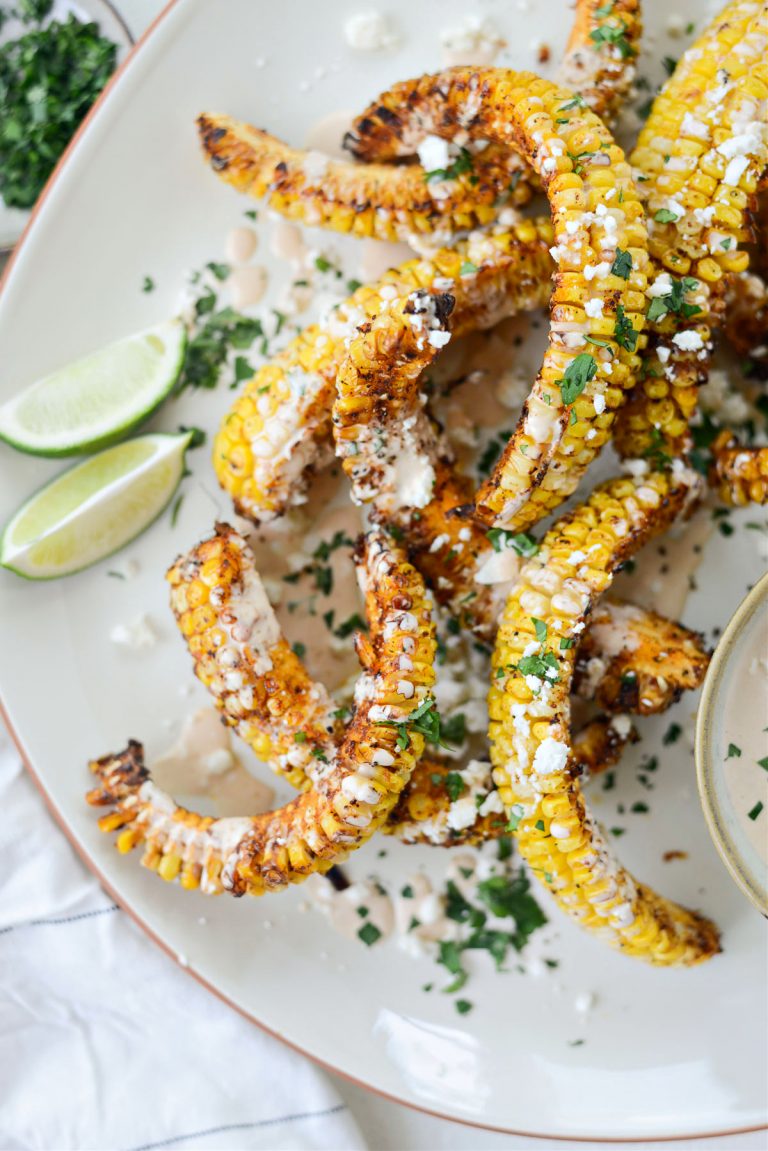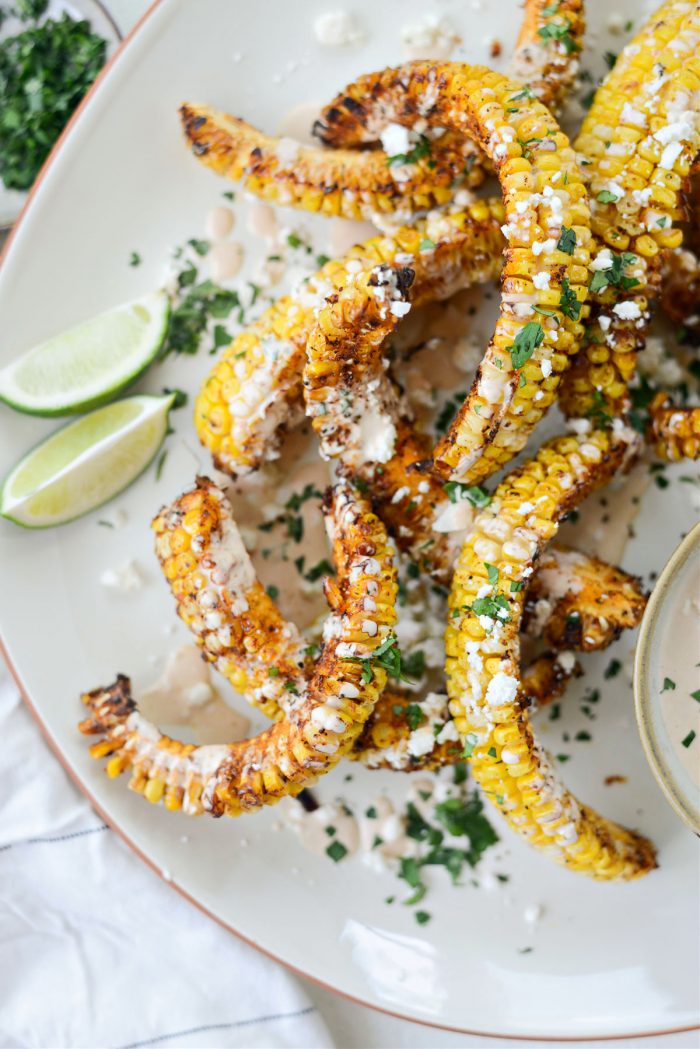 So messy. SO good.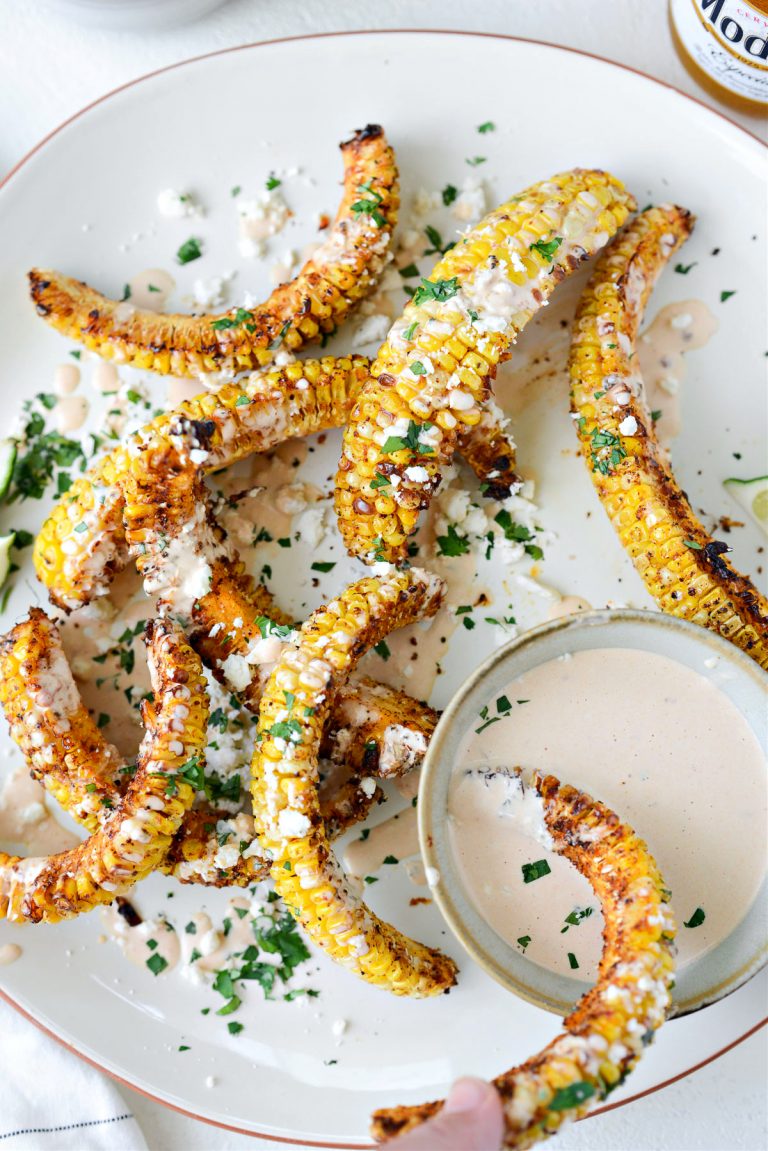 Pick up and eat as you would ribs.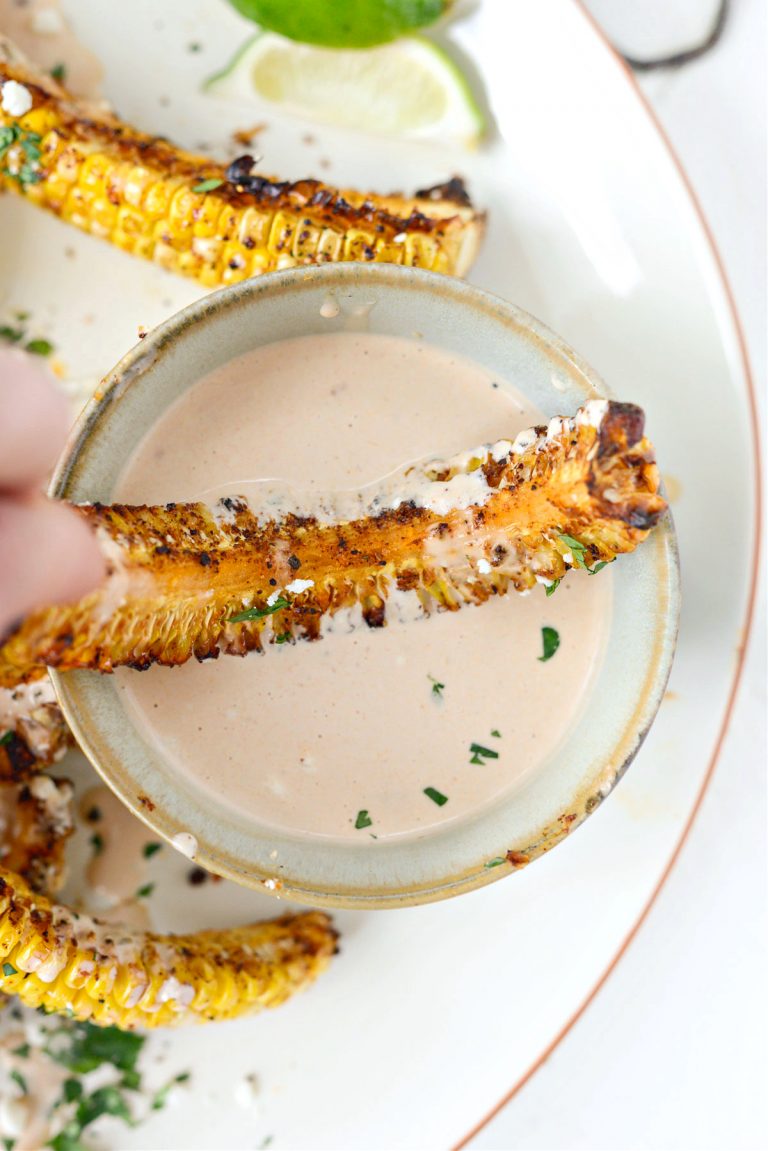 Dip.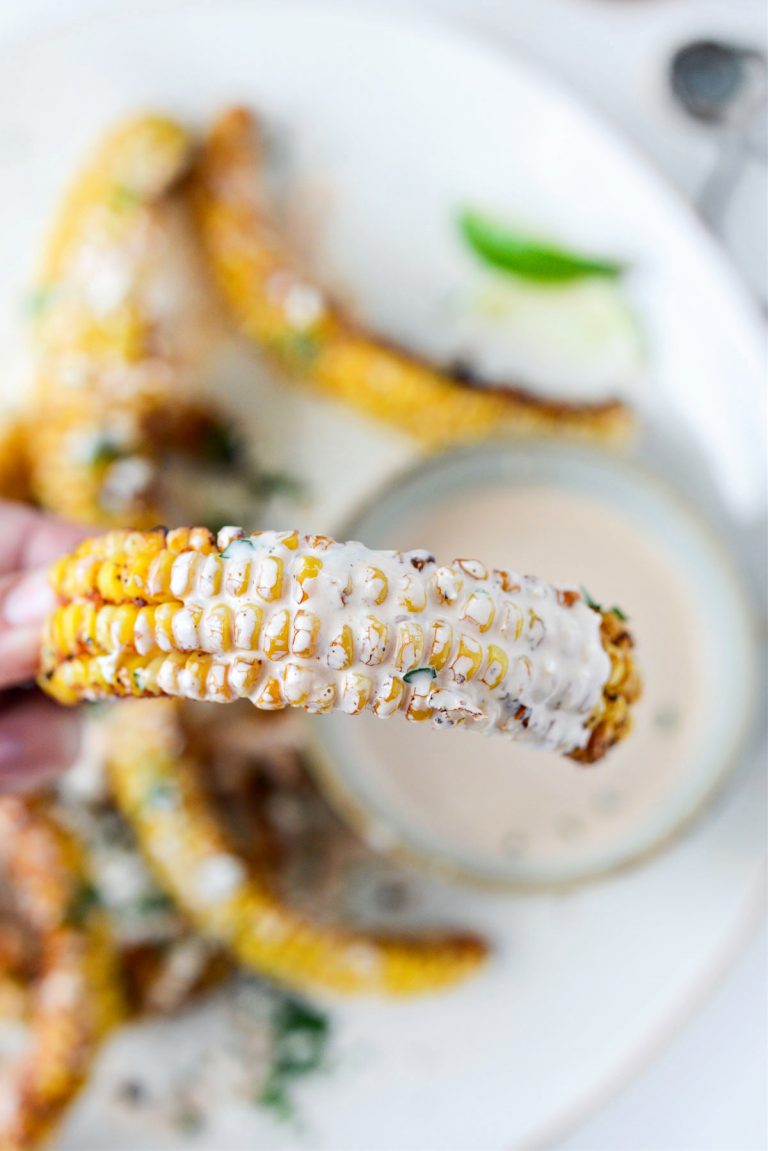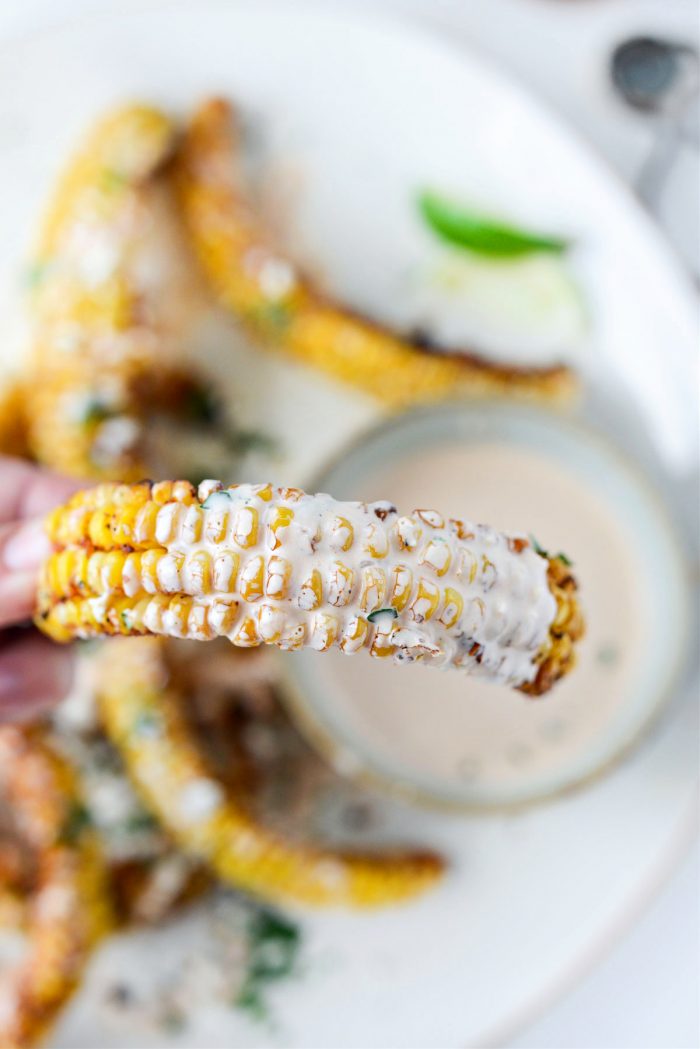 Eat.
Repeat.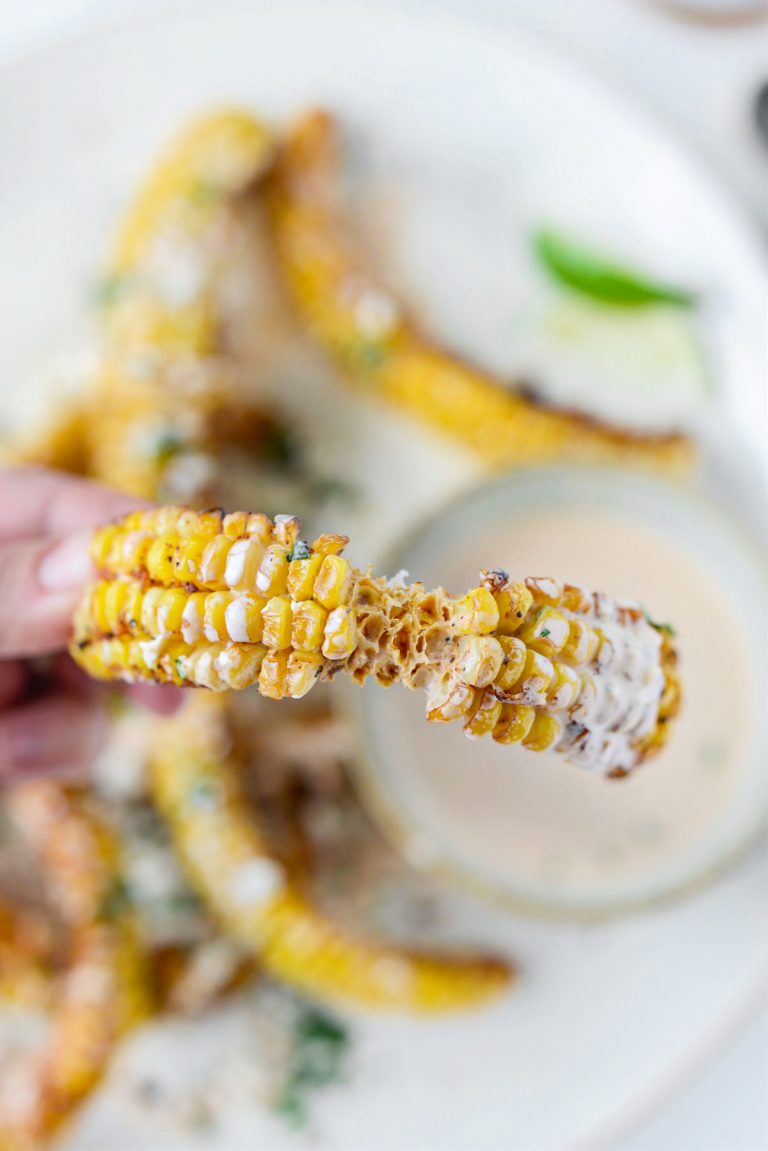 Enjoy! And if you give this Air Fryer Corn Ribs recipe a try, let me know! Snap a photo and tag me on twitter or instagram!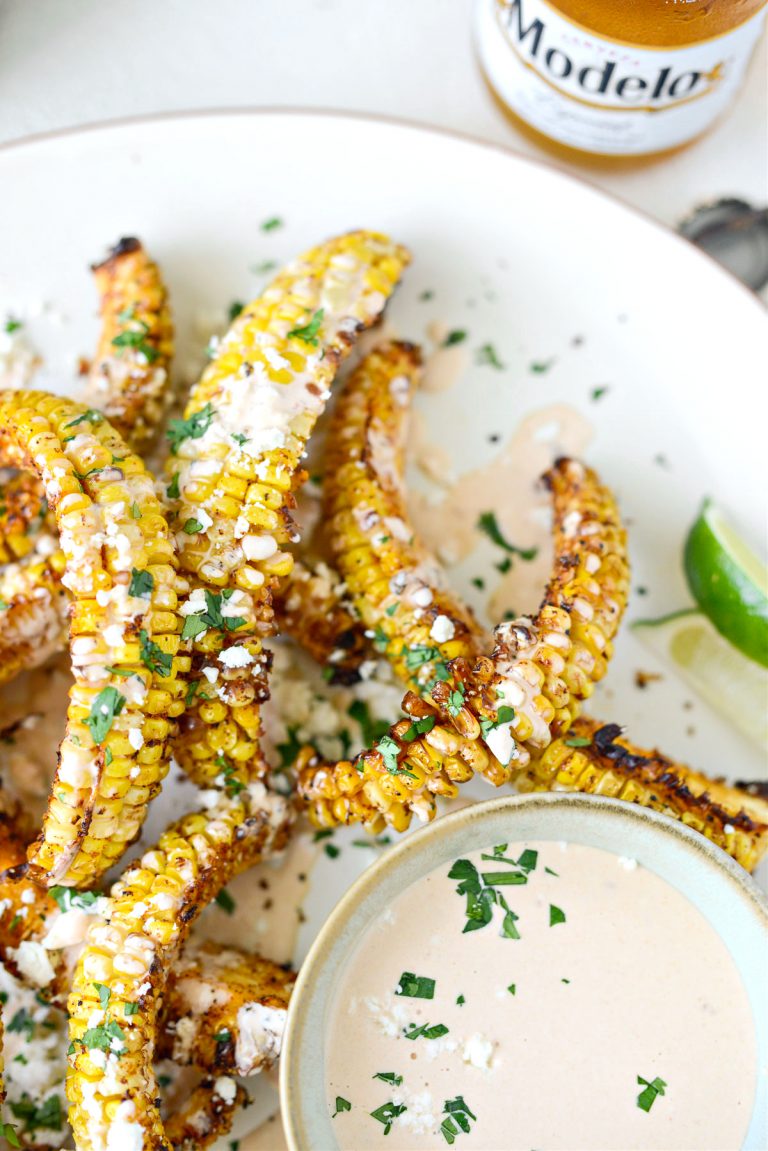 This post may contain affiliate links.
Buy the Cookbook: Simply Scratch : 120 Wholesome Homemade Recipes Made Easy Now available on Amazon »
THANK YOU in advance for your support!