Crispy Air Fryer Chickpeas are perfect as a snack or for adding crunch to a salad. These crispy garbanzo beans are super simple and healthy.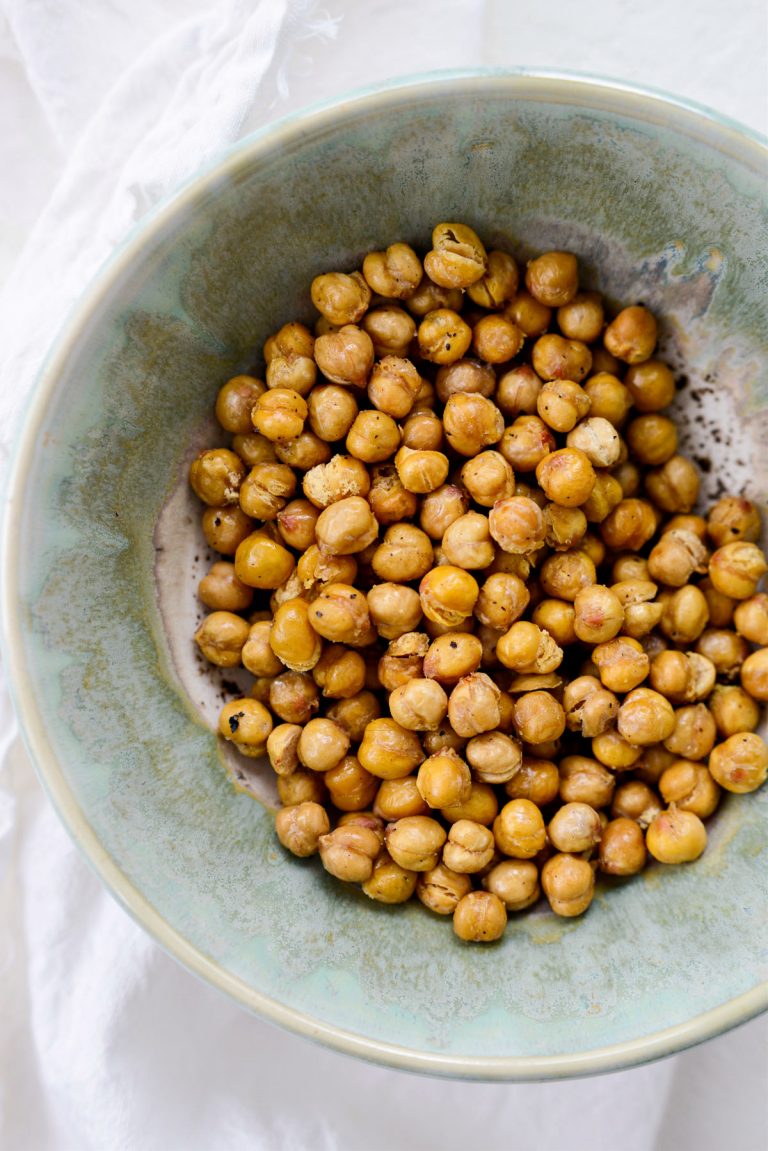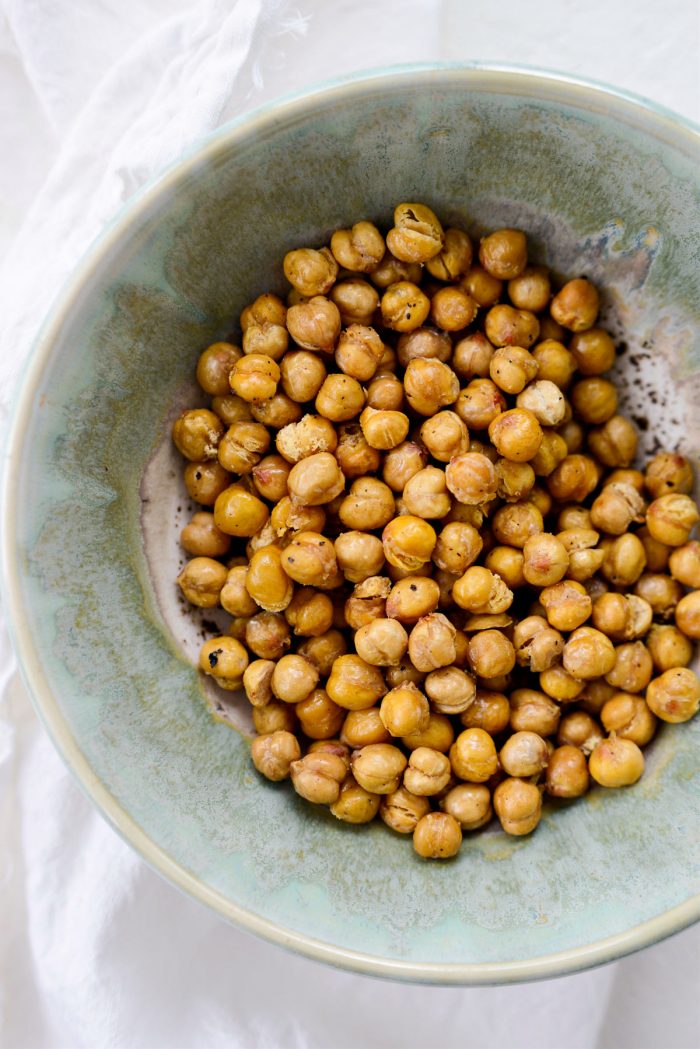 I used to roast my chickpeas, but not any more.
What would take 40 minutes in the oven, now takes only 10 to 12 in the air fryer. It's SO much easier and I personally like that there isn't a sheet pan to wash.
Season however you like and enjoy as a healthy snack or top your favorite salad for some crunch!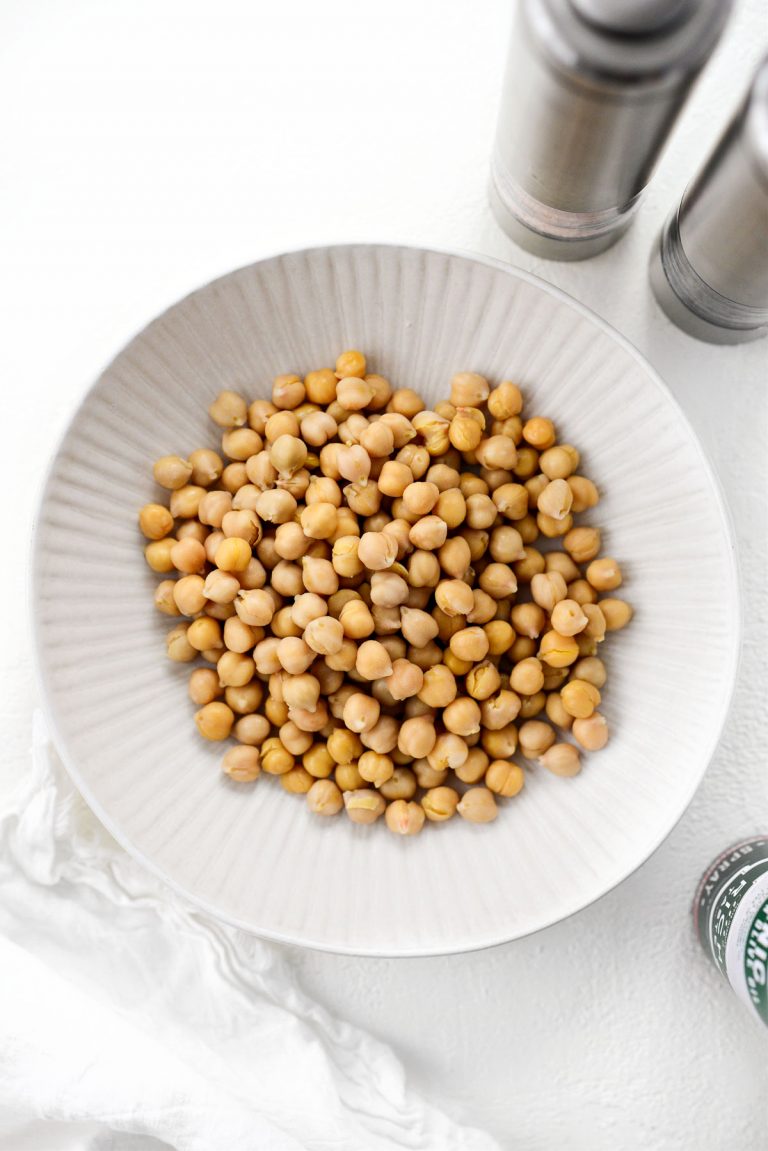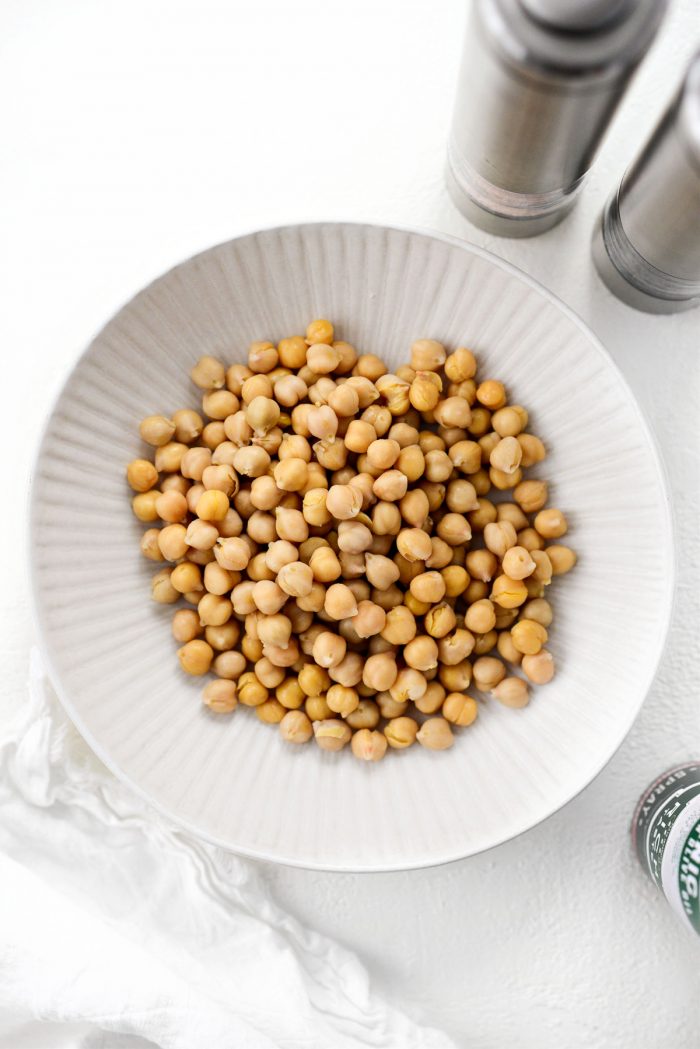 To Make These Crispy Air Fryer Chickpeas You Will Need:
chickpeas
olive oil spray
kosher salt
freshly ground black pepper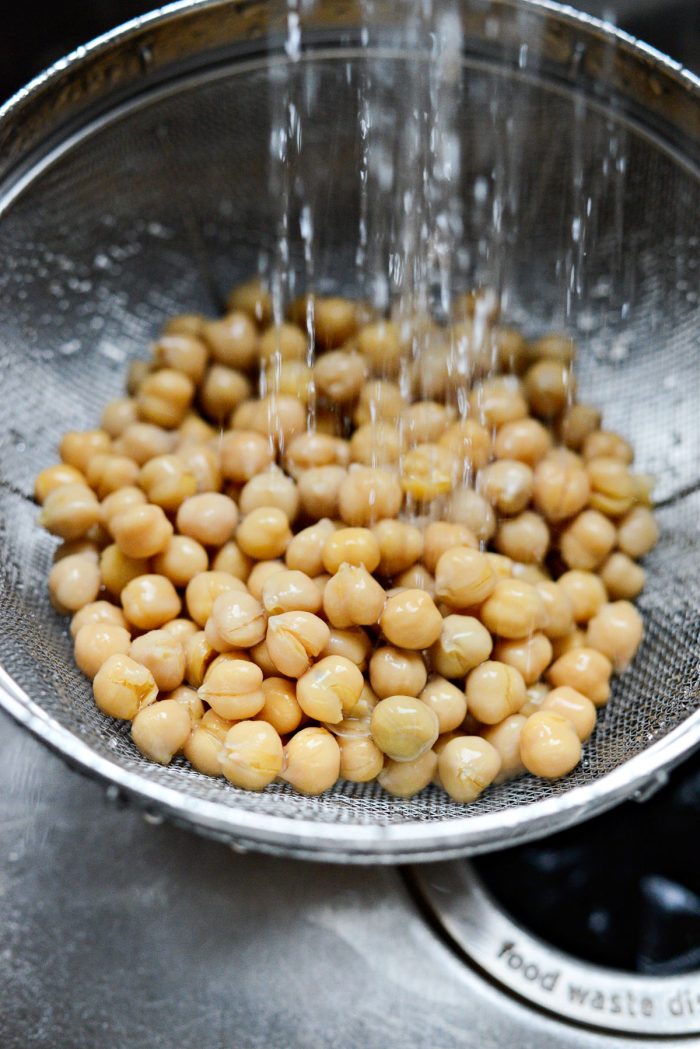 Drain 1 (15 ounce) can of chickpeas into a colander and rinse under water.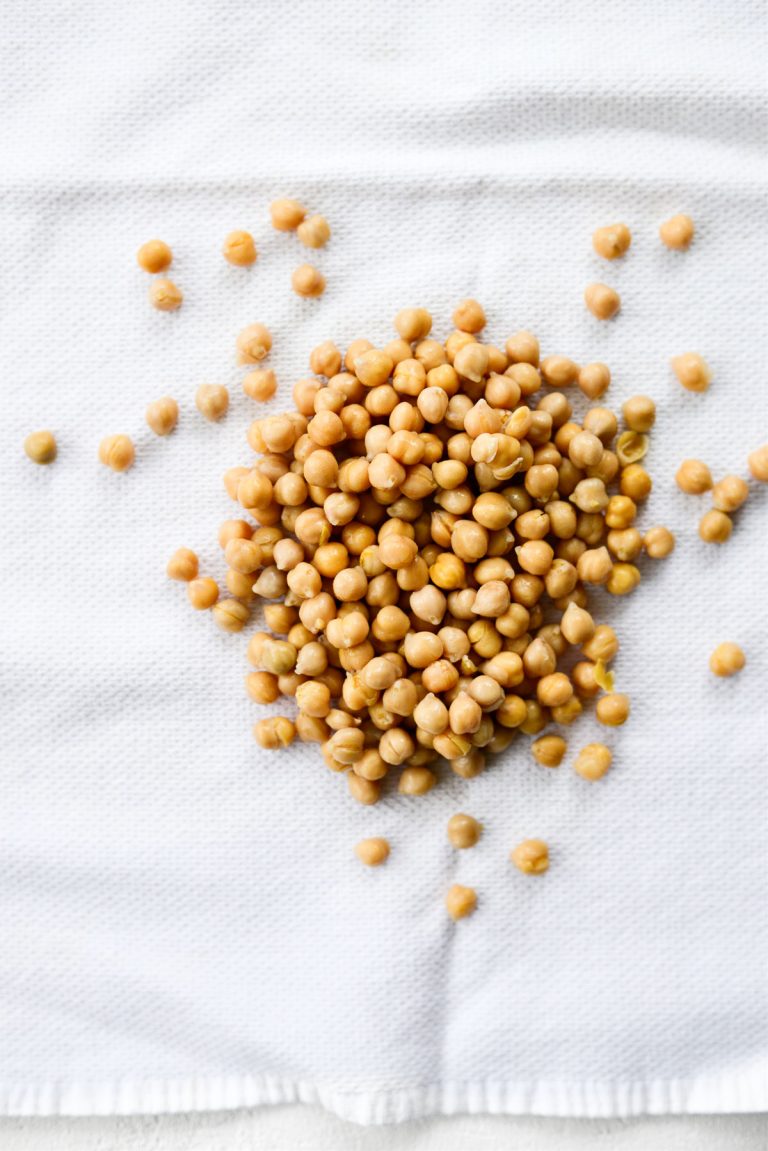 Tip the chickpeas out onto a clean kitchen towel.
Gently pat dry and discard any of the chickpeas skins.
Preheat your air fryer to 390°.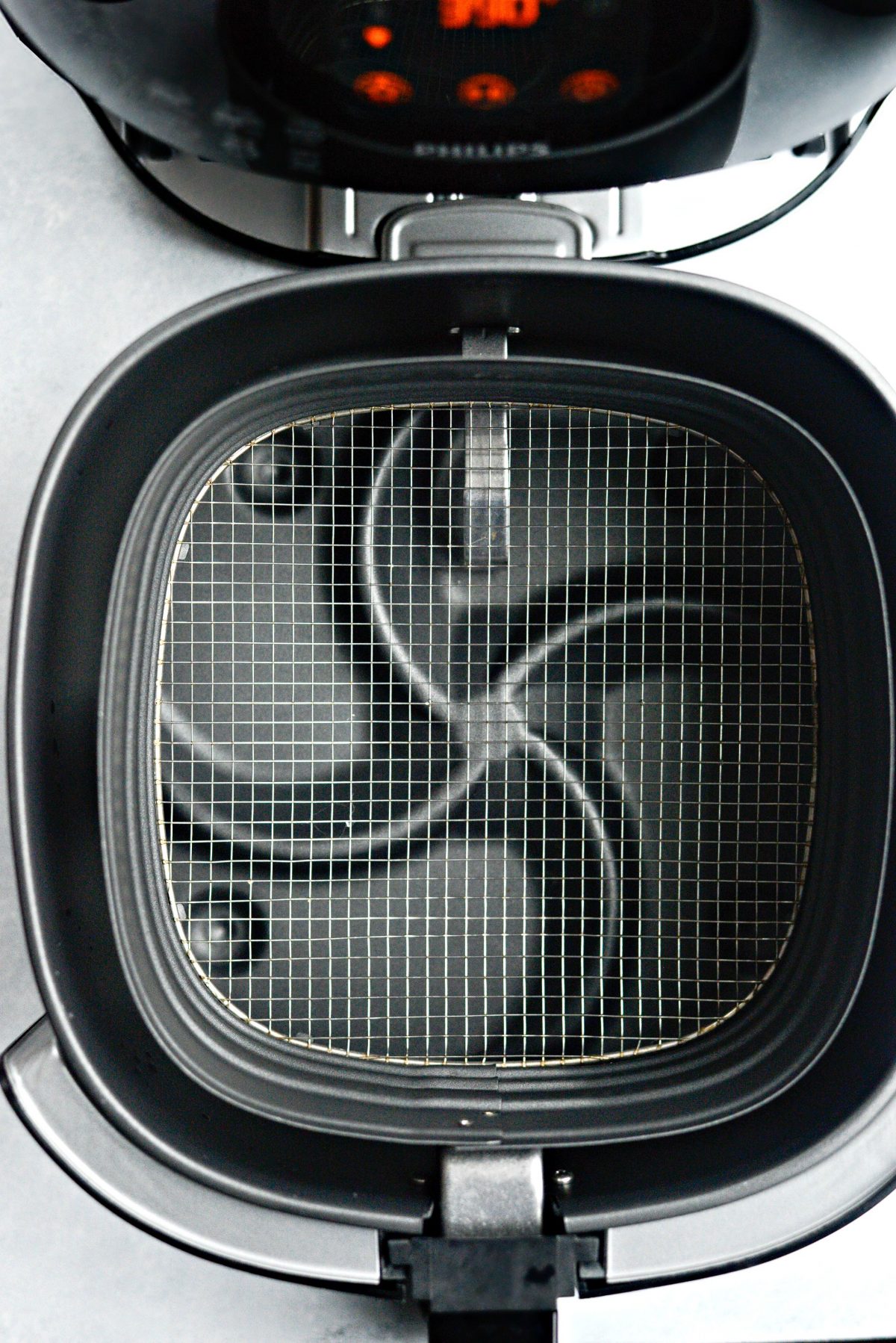 What Is Air Frying?
An air fryer is a counter top appliance that requires less oil (anything from a few spritz to 1 tablespoon) yet produces crispy food that rivals most deep fried foods. By using circulating hot air, it moves at a high speed so the food tends to cook in a fraction of the time.
There are a bunch of different makes and models of air fryers. My husband did the research (as he's known to do) and found this air fryer [affiliate] to be one of the best. But do your research and purchase one that fits your lifestyle.
How is Air Frying Healthier?
Air frying is healthier because only a thin layer of oil coats the food and when the hot air comes in contact it will crisp. Saving you a ton of fat and calories (without sacrificing any flavor!) because food is not being submerged in a vat of hot oil.
Keep in mind, not all air fryers are equal. Some preheat and some do not. Some are smaller than others therefore you may need to work in smaller batches to air fry.
For more Air Fryer recipes, click here for my growing collection.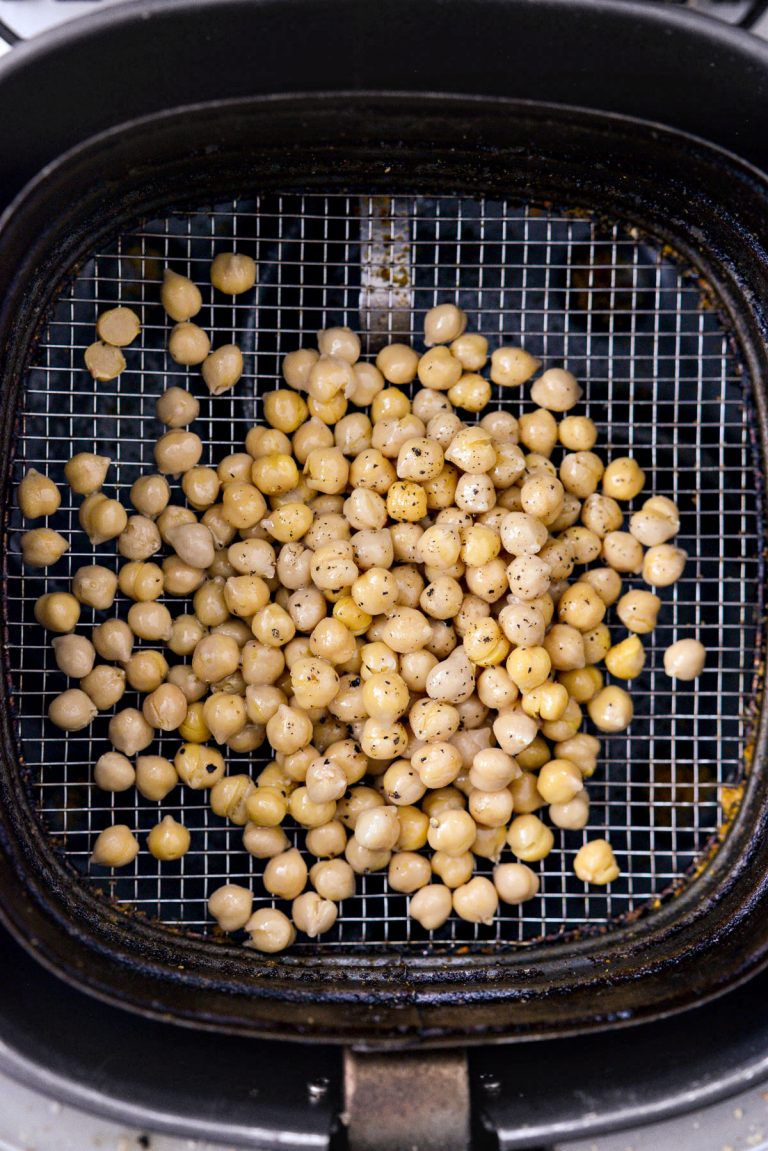 Add the chickpeas to the basket of your air fryer. Spray with olive oil spray and season with kosher salt and freshly ground black pepper.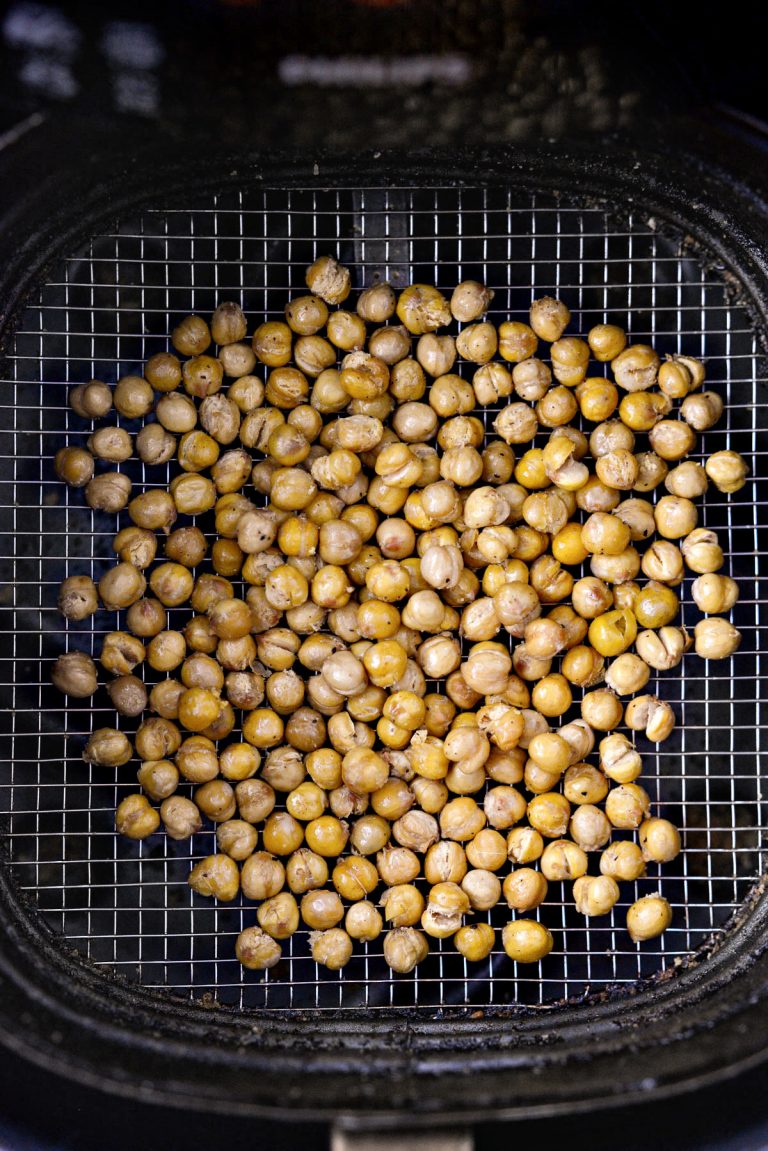 Air fry for 10 to 12 minutes, or until golden brown and crispy.
I love adding these to chicken Caesar salad instead of croutons!
Enjoy! And if you give this recipe a try, let me know! Snap a photo and tag me on twitter or instagram!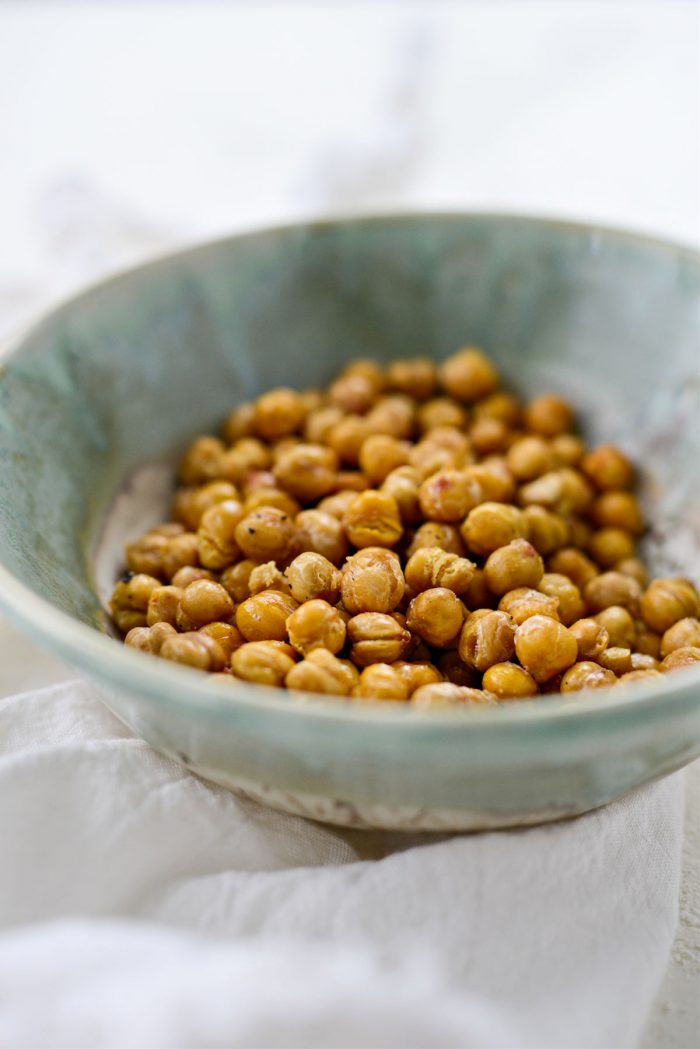 This post may contain affiliate links.
Buy the Cookbook: Simply Scratch : 120 Wholesome Homemade Recipes Made Easy Now available on Amazon »
THANK YOU in advance for your support!