A light and healthy kale Caesar salad. I nixed the croutons and made these deliciously crispy, garlic and herb roasted chickpeas instead. The entire thing is drizzled in a tahini Caesar dressing and sprinkled with a few shards of Parmesan cheese. So good!
You guys, I made the most amazing Caesar salad.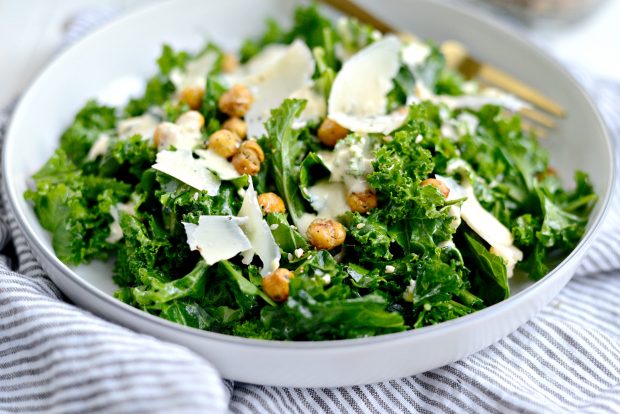 I've made it no secret that I'm a Caesar salad fan. This being my 4th version of my beloved salad should tell you something. You may remember, last year I posted a lighter Casear salad and ever since then the wheels were turning about how I could make it even lighter, healthy and nutritious.
So this Caesar salad is 100% kale all. the. way. Massaged with olive oil and salt to tenderize the leaves making them tender and easier to chew. And instead of croutons, I roasted up chickpeas (gluten free!!) and tossed them in a garlic herb blend and scattered them over top. BUT the killer part is the dressing.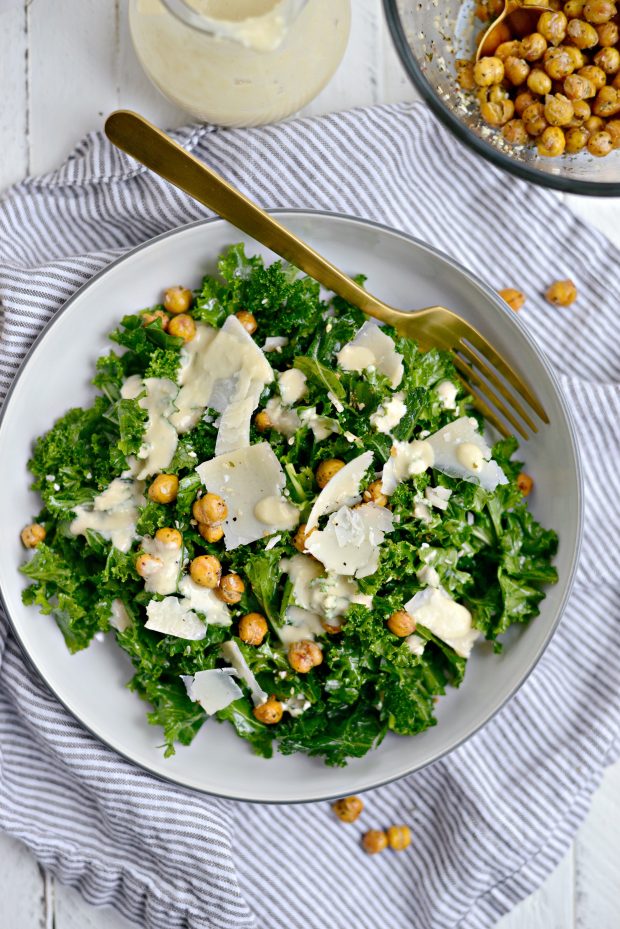 There is not one ounce of mayonnaise used. It's simply garlic, Dijon, some freshly squeezed lemon juice, tahini and a little bit of Parmesan cheese. It tastes AMAZING! And I promise you won't miss the unwanted and unhealthy calories. PROMISE.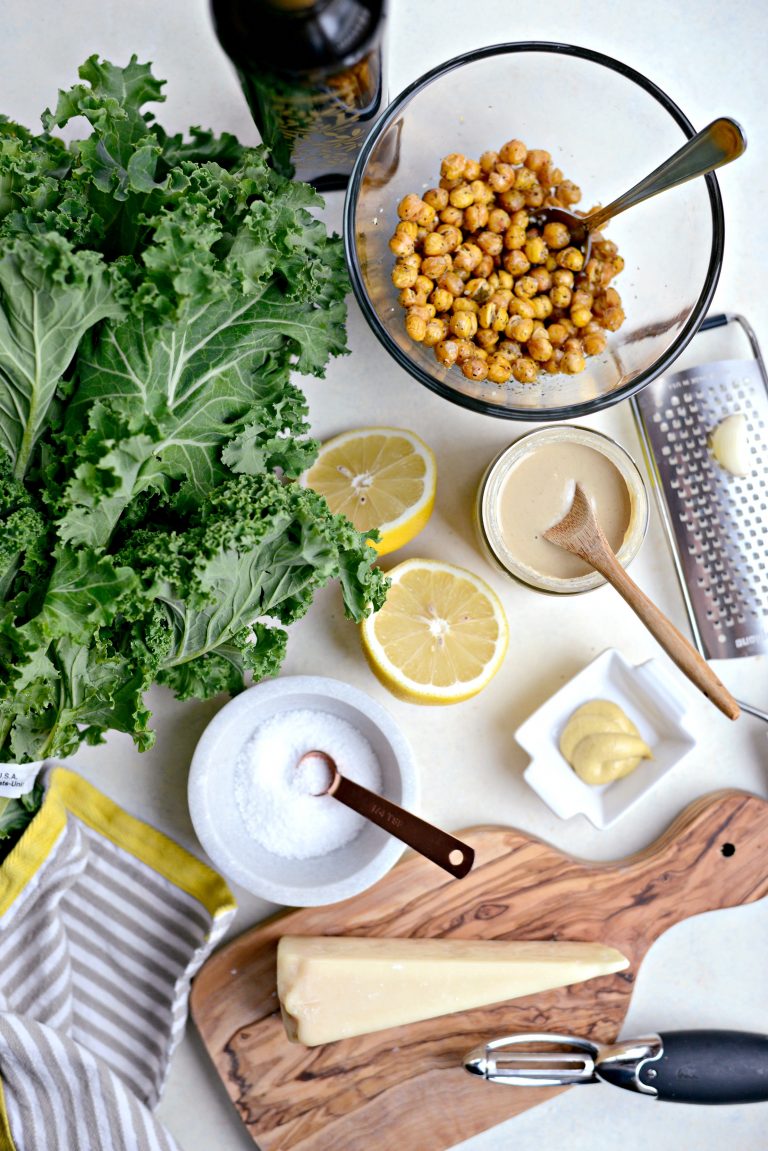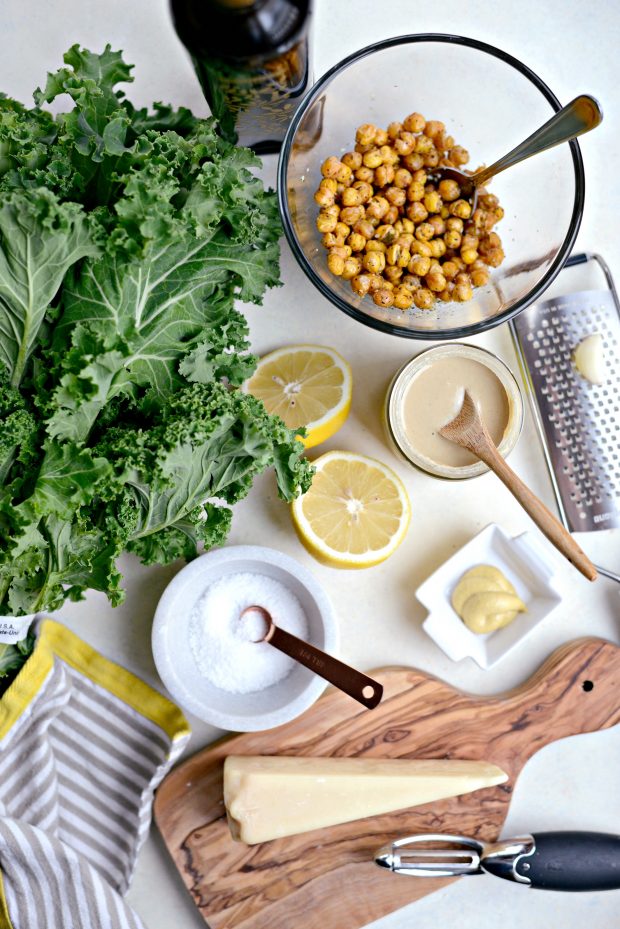 Simple ingredients that yield one amazing salad.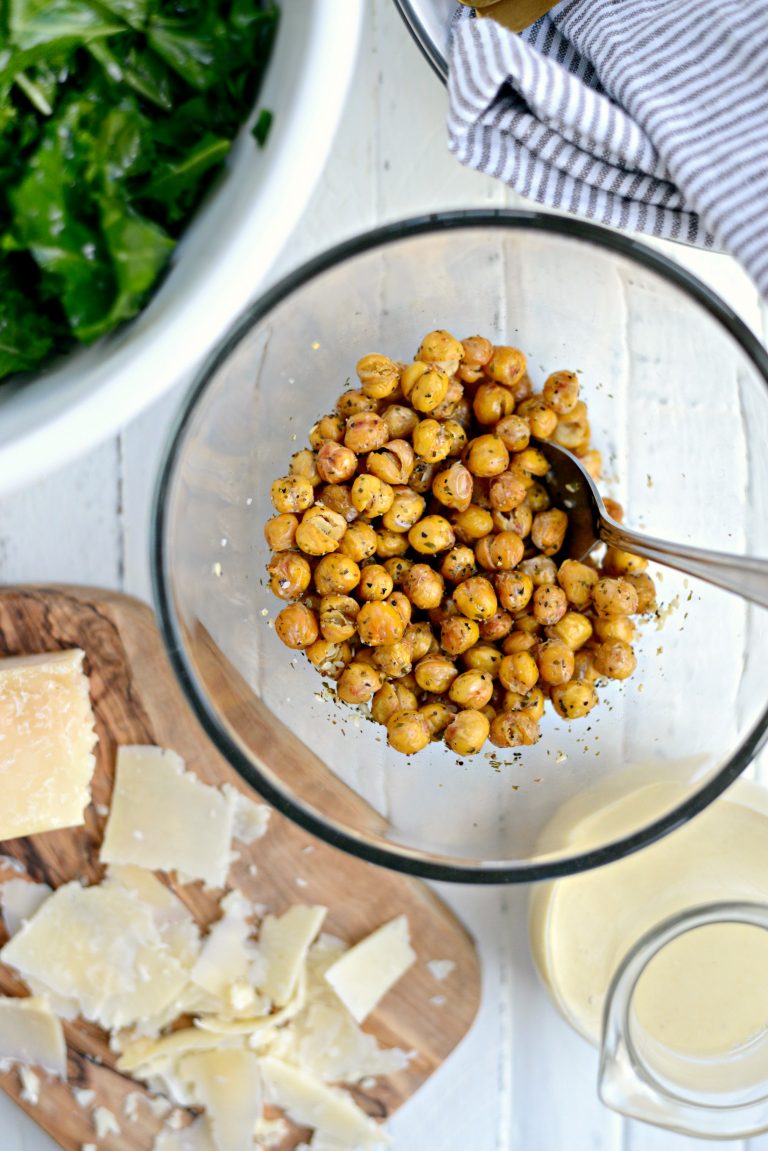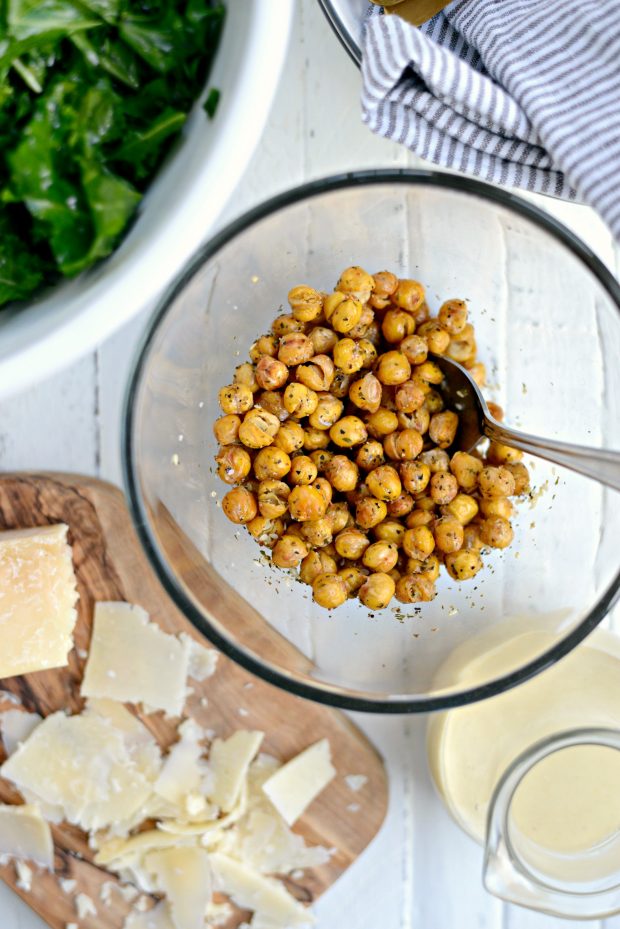 To make this healthy kale Caeser salad, first drain and rinse, then pat dry one 15-ounce can of chickpeas. Toss with 1 tablespoon of oil and 1/2 teaspoon of kosher salt before roasting in your preheated 400° oven for 40 minutes. Once they are crisp and golden brown, toss them with 1-1/2 teaspoon of this garlic and herb seasoning blend.
To make the tahini Caesar dressing, I grated in 1 medium clove of garlic into a bowl and then added in 3 tablespoons of tahini, 2 tablespoons of lemon juice, olive oil and warm water each. Then I added in 2 teaspoons of Dijon mustard, 1/4 teaspoon of salt and 3 tablespoons of freshly grated (crumbles) Parmesan cheese.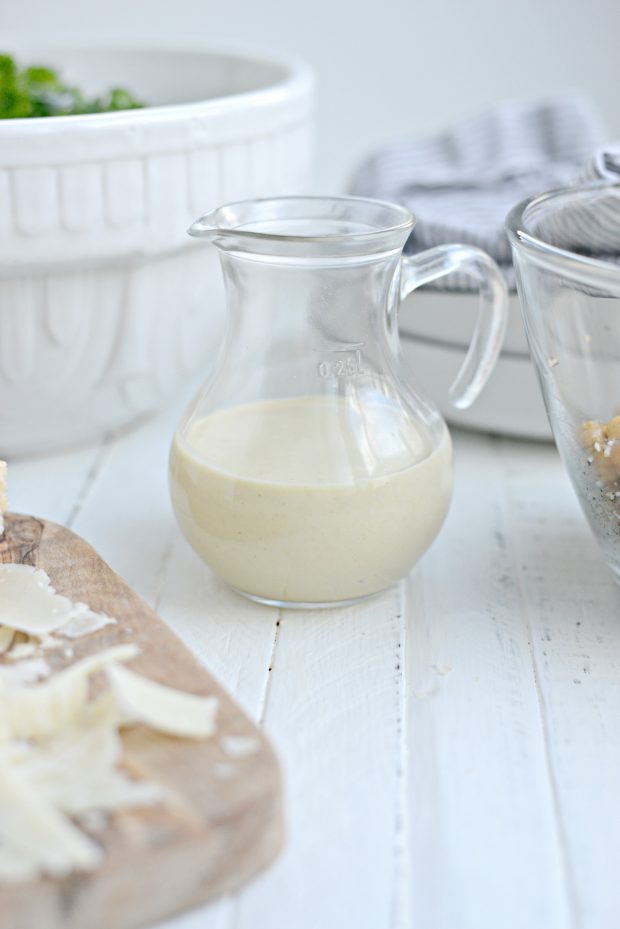 Easy-peasy.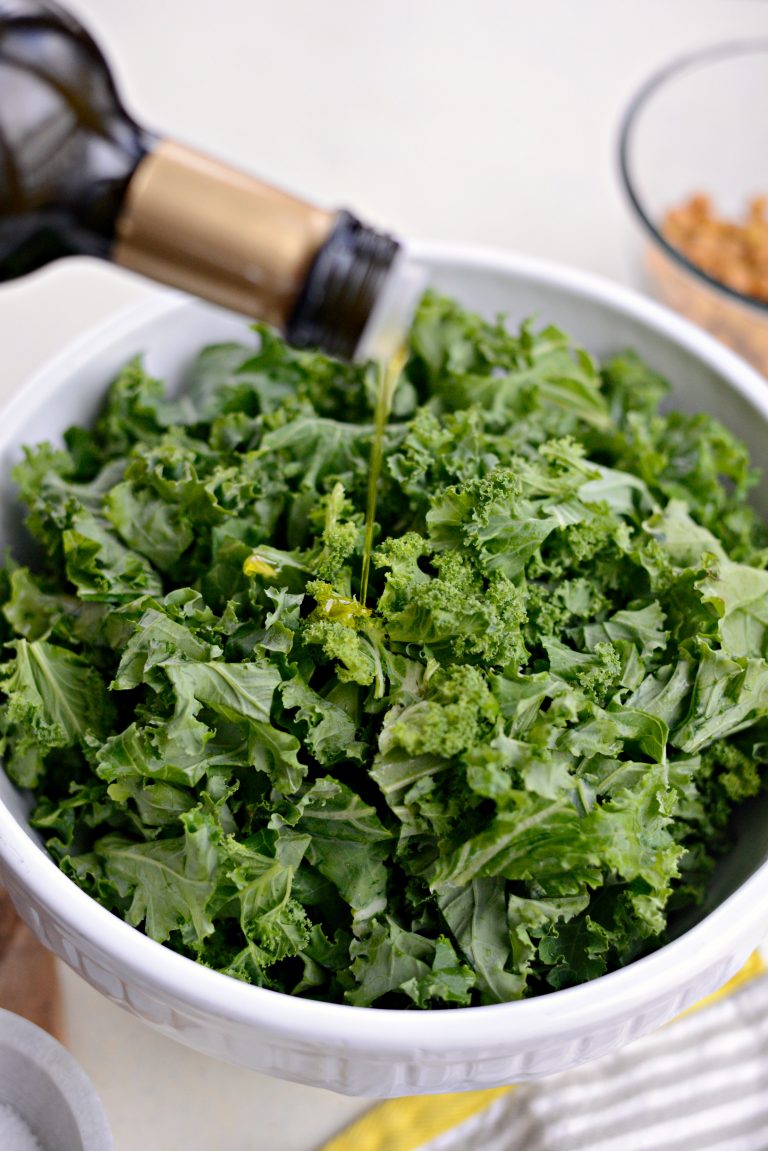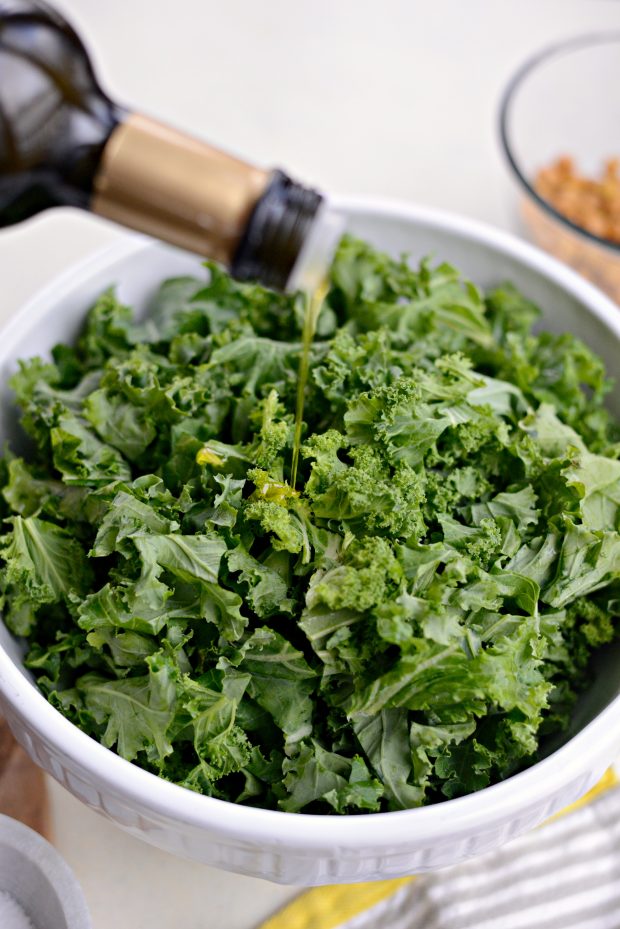 Next wash and strip the leaves off of a large bunch of curly leaf kale.  Next, Pour 2 tablespoons of olive oil and sprinkle in a 1/2 teaspoon of kosher salt.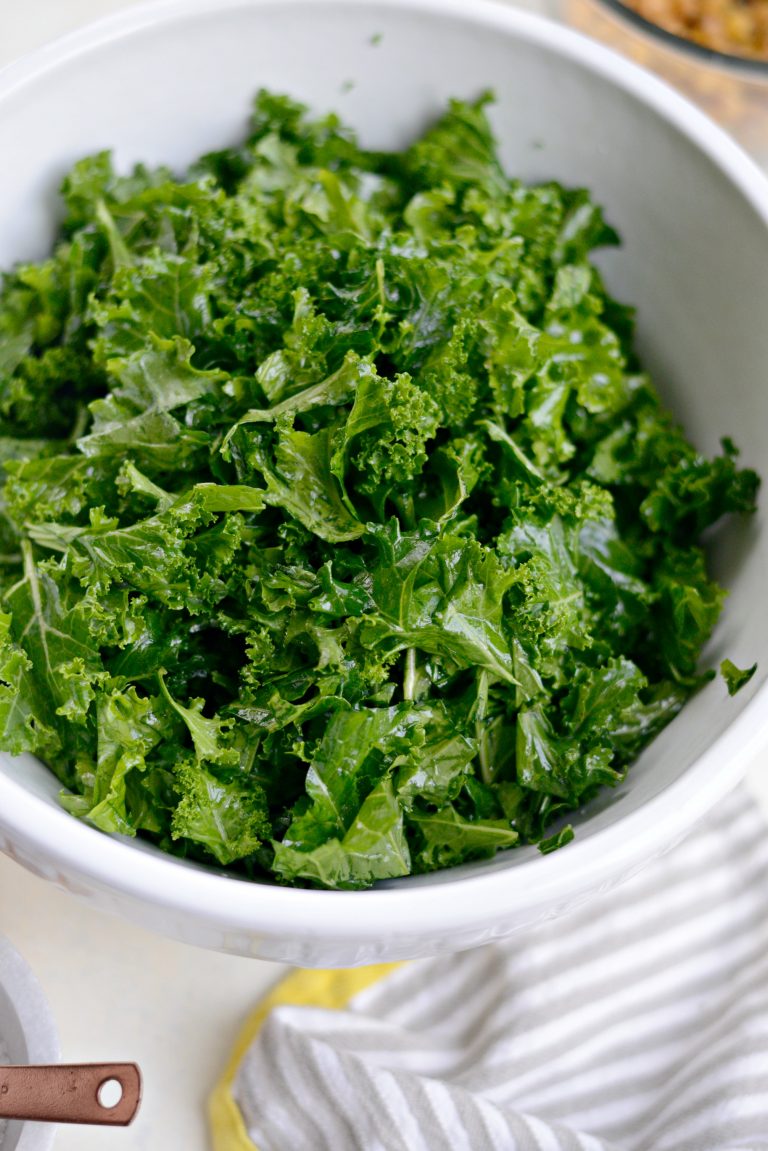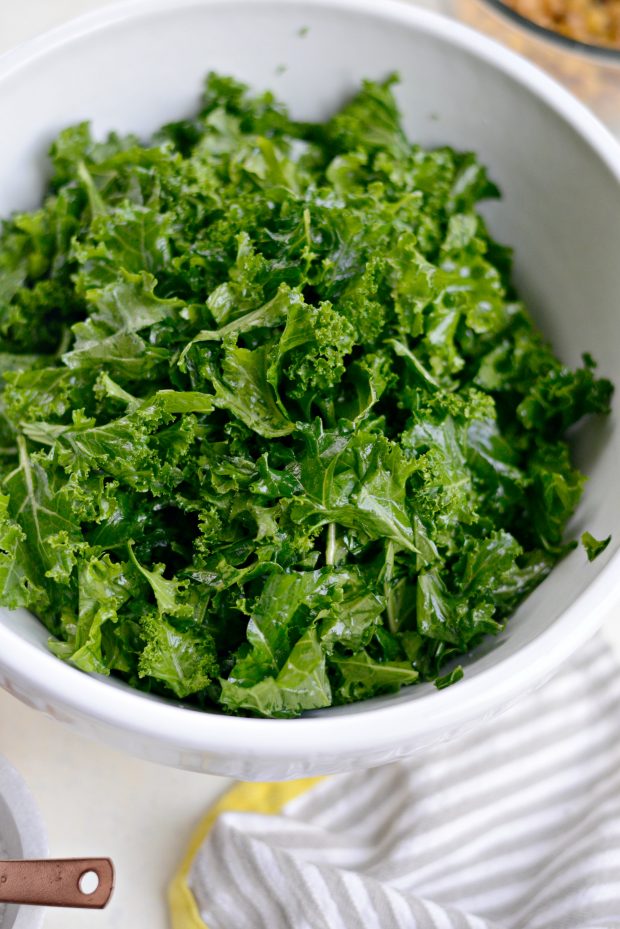 Use your impeccably clean hands to gently massage the oil and salt into the kale leaves.
Use tongs and plate the kale leaves onto dinner plates. Then top with the crispy, roasted, garlic and herb chick peas, shaved Parmesan and drizzle the tahini Caesar dressing over top.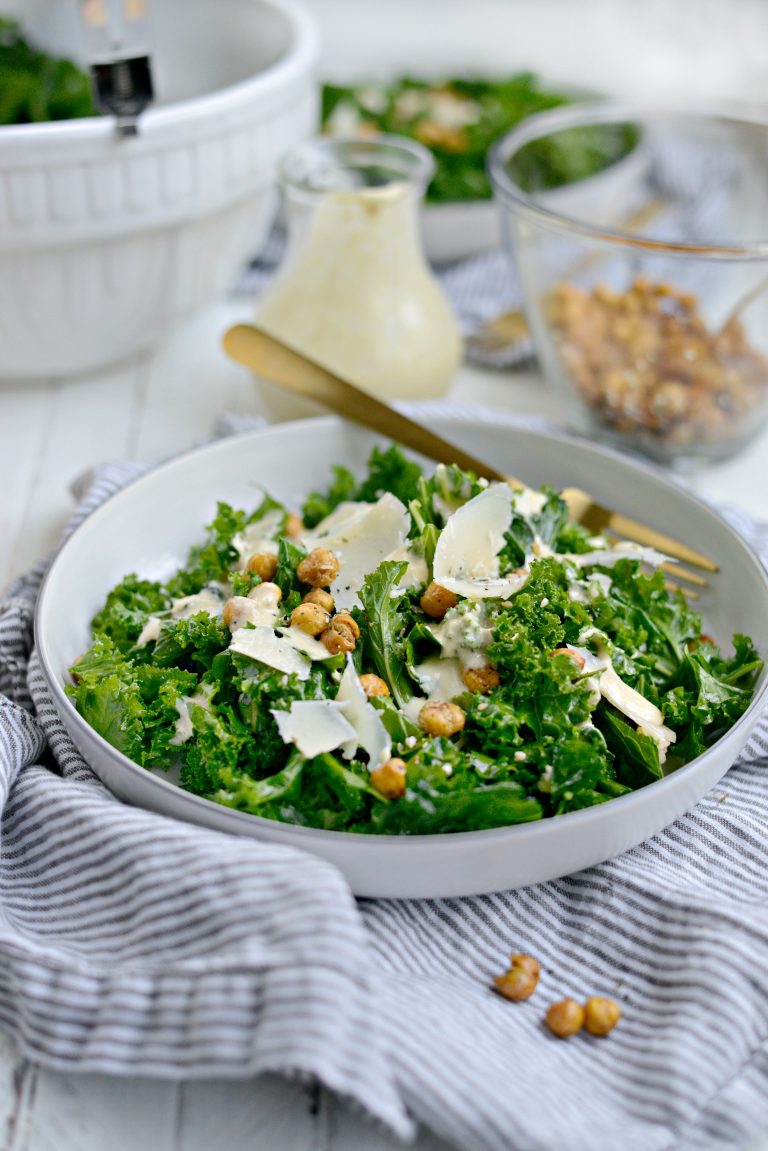 The tender kale leaves, crunchy chick peas, Parmesan cheese and the dressing are utterly delicious together. I could eat this salad all day every day and not feel bad about it.
I think you will absolutely LOVE this healthy kale Caesar salad!
Enjoy!
My cookbook Simply Scratch : 120 Wholesome Homemade Recipes Made Easy is now available! CLICK HERE for details and THANK YOU in advance! 
[this post contains affiliate links.]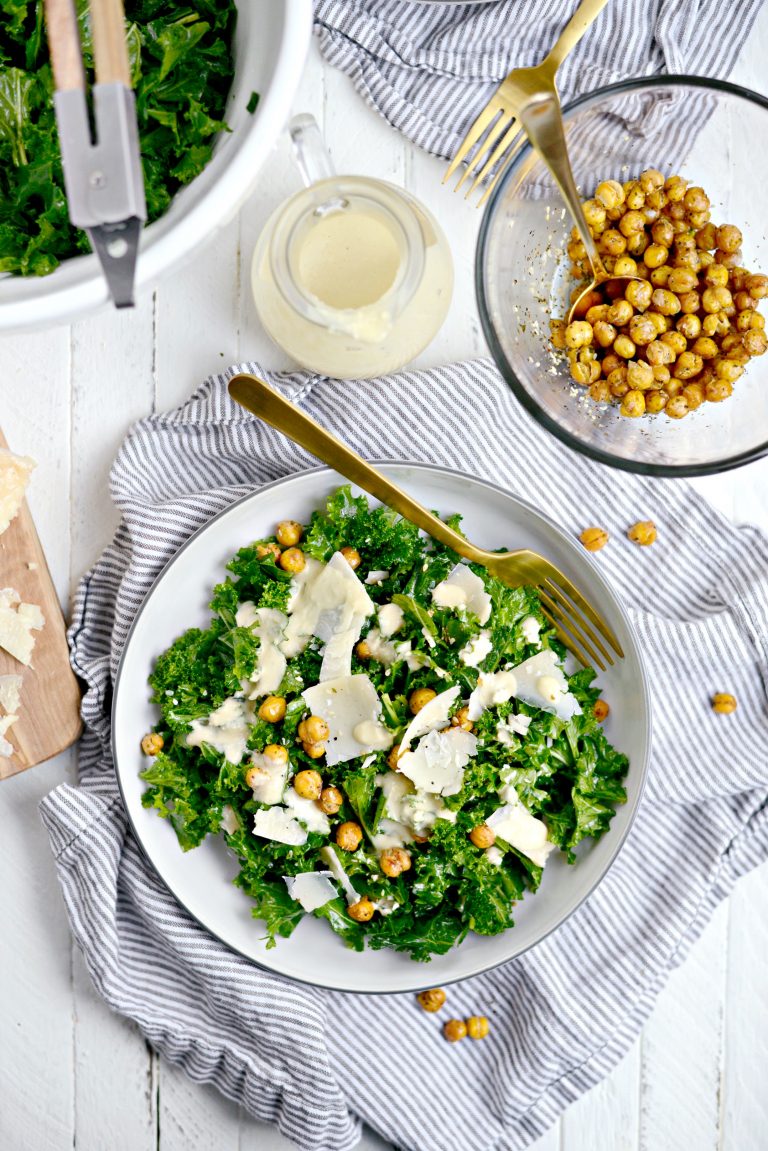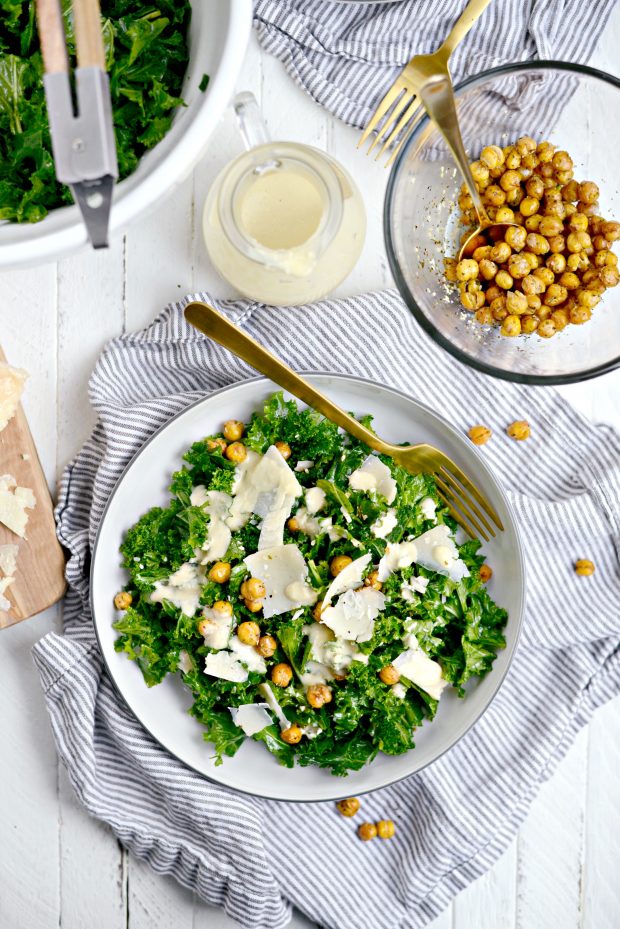 This post may contain affiliate links.
Buy the Cookbook: Simply Scratch : 120 Wholesome Homemade Recipes Made Easy Now available on Amazon »
THANK YOU in advance for your support!