Homemade Vanilla Bean Gelato is simple and delicious. A thick and creamy frozen dessert that's great all on its own or drowned in espresso. This recipe yields roughly a pint of gelato and will serve 4.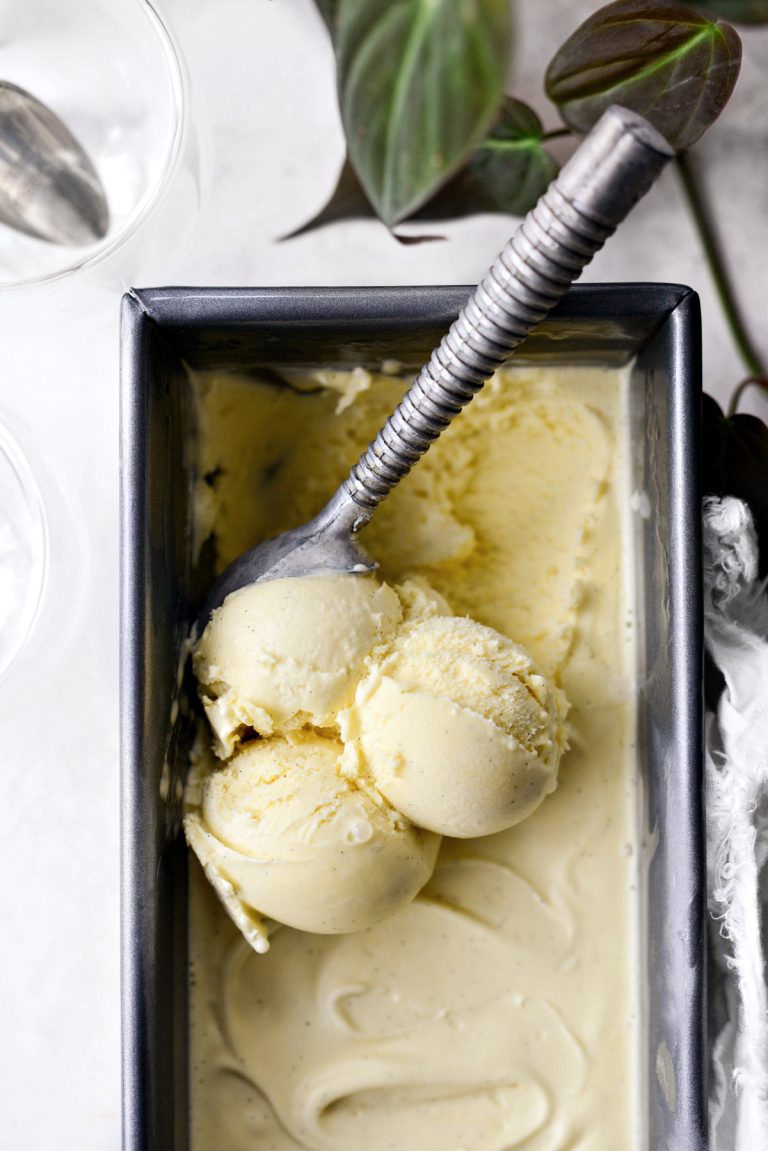 Gelato is loved for its thick and creamy texture and many great flavors.
Plus for me, it holds great memories. I first fell in love with gelato when my girls were little and we'd stop at Lik Gelato Bar after a day of shopping in the mall. Behind its glass, this place had trays upon trays of fun and colorful flavors and each one would be topped with pieces of candy or chocolate or some quirky inedible figurines just as a fun way to describe the flavor. I'd spend a small fortune so us three could sample a bunch of different flavors.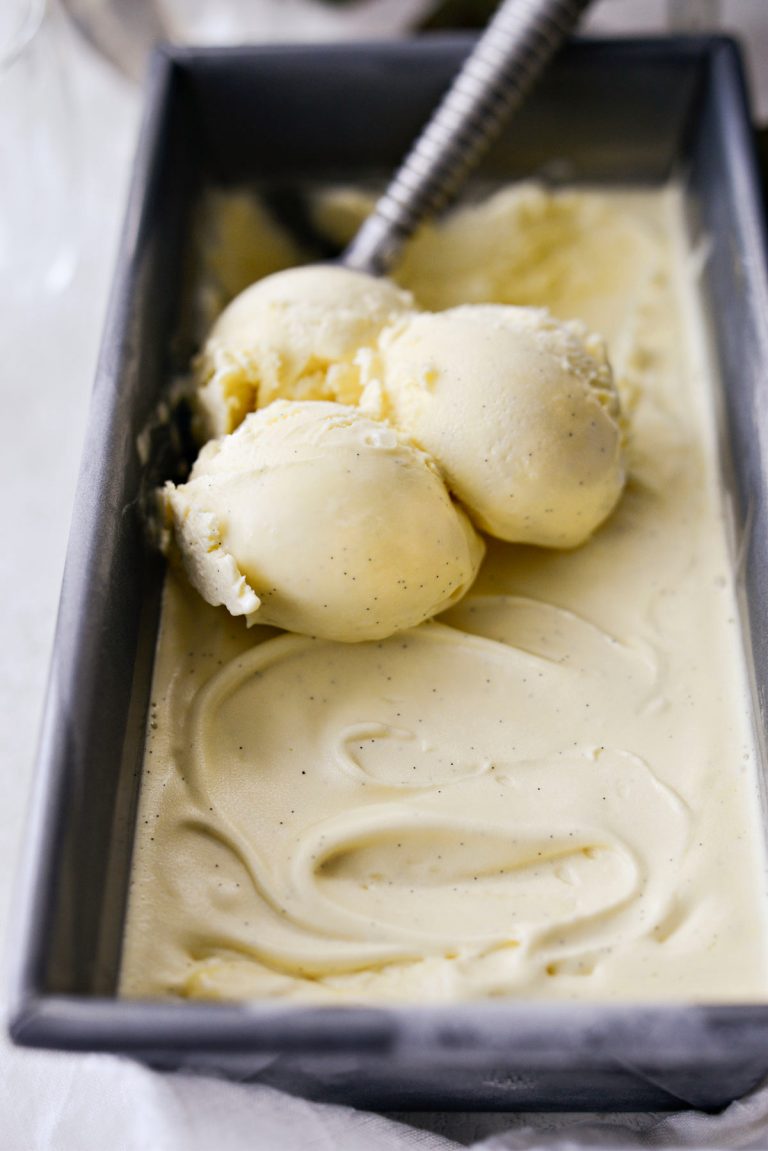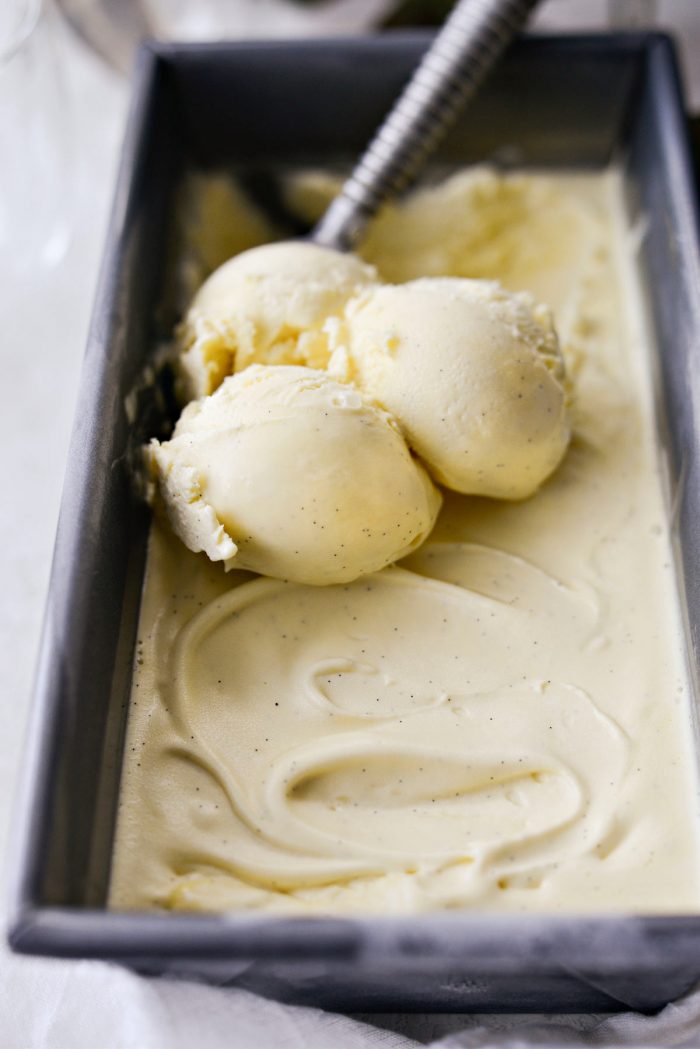 I decided to kickoff my gelato endeavor by playing it safe with a simple vanilla bean. Only because I wanted to get the base recipe down and then go from there, trying out new flavors in the future. Fyi chocolate gelato is a love that runs deep. However, this vanilla bean gelato is SO ridiculously good and I can't wait to show you what I did with it in tomorrow's post.
Let 's make gelato! But first…
What is the Difference Between Gelato and Ice Cream?
Gelato (which is Italian for ice cream) tends to use more milk than cream, whereas ice cream calls for heavy cream and has higher amount of fat. Gelato also churns at a slower speed, so less air is incorporated which some say makes gelato denser or thicker than traditional ice cream.
Not all gelato recipes call for eggs in the recipe either. However, I based this vanilla bean gelato recipe from the Egg Custard Gelato recipe in Marcella Hazan's cookbook: Essential of Classic Italian Cooking.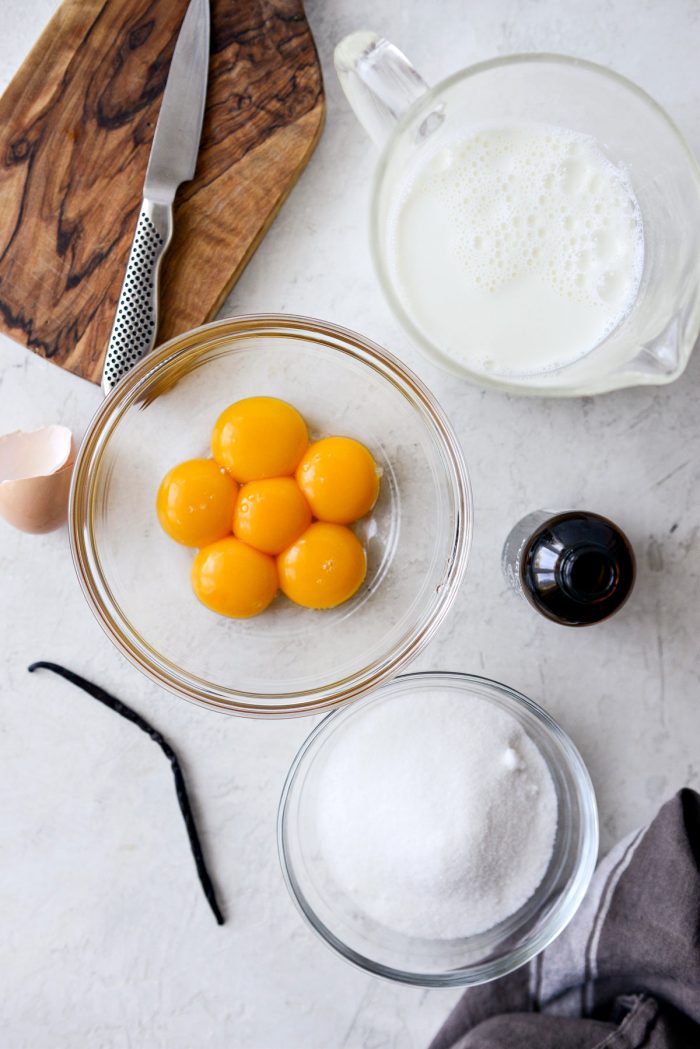 To Make Vanilla Bean Gelato You Will Need:
egg yolks
granulated sugar
whole milk
a vanilla bean
vanilla extract
In a large mixing bowl (preferably with a spout) add the sugar and egg yolks.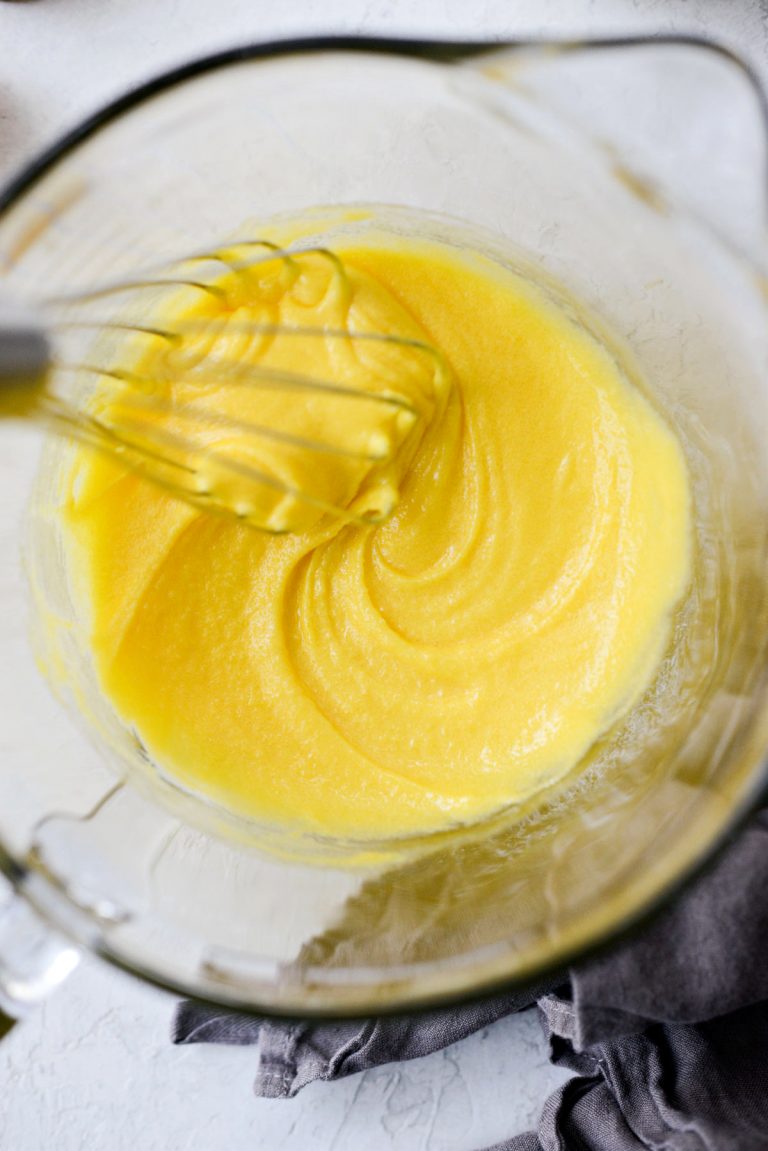 Whisk well.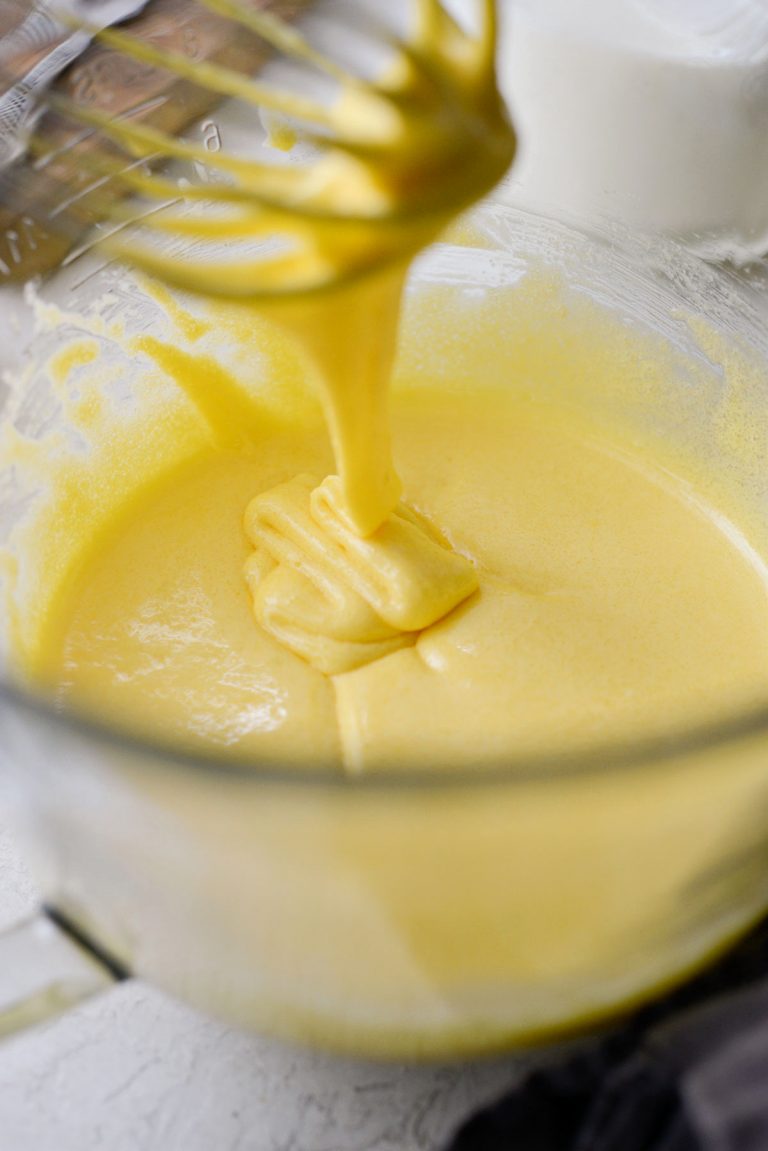 Until pale yellow and soft ribbons form.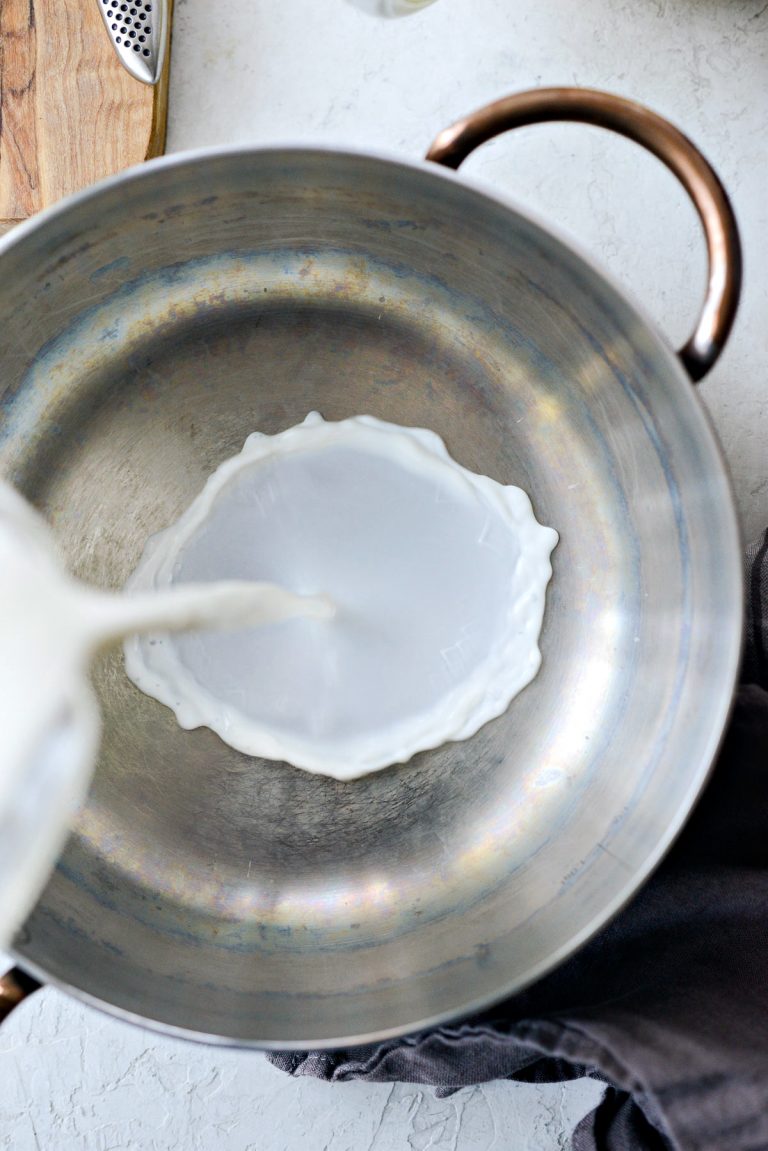 Pour 2 cups whole milk into a medium sauce pan.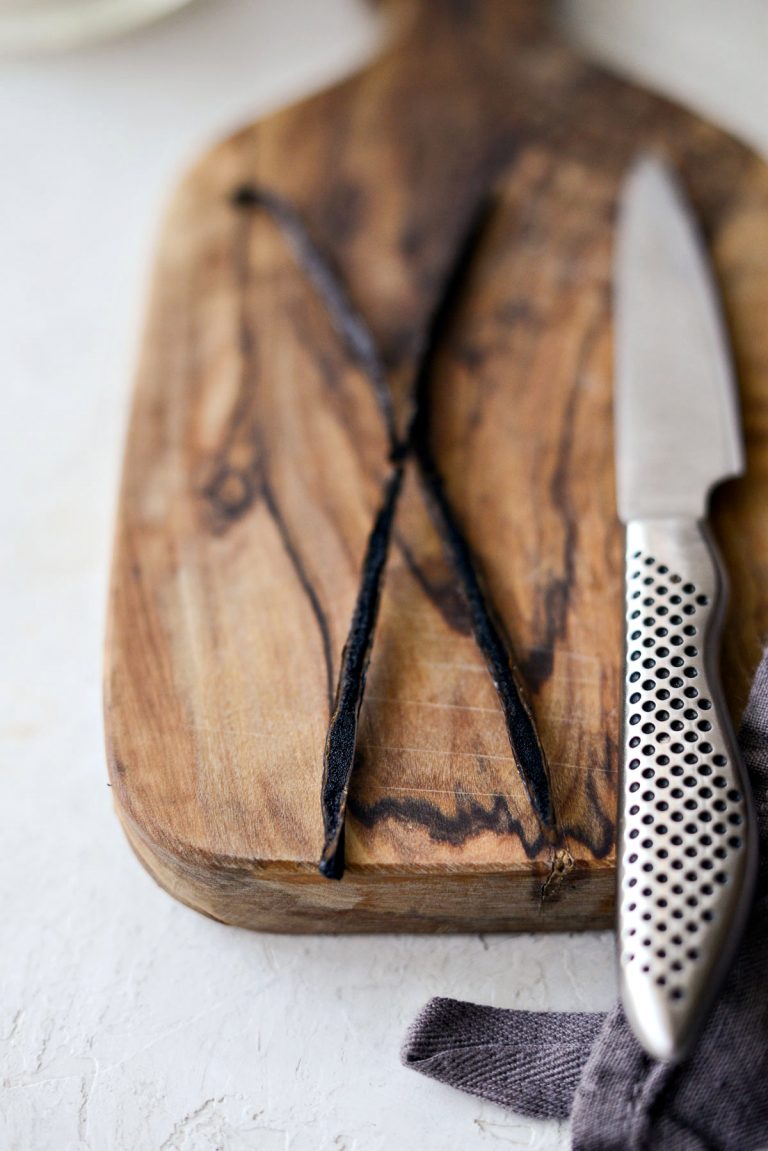 Split the vanilla bean in half…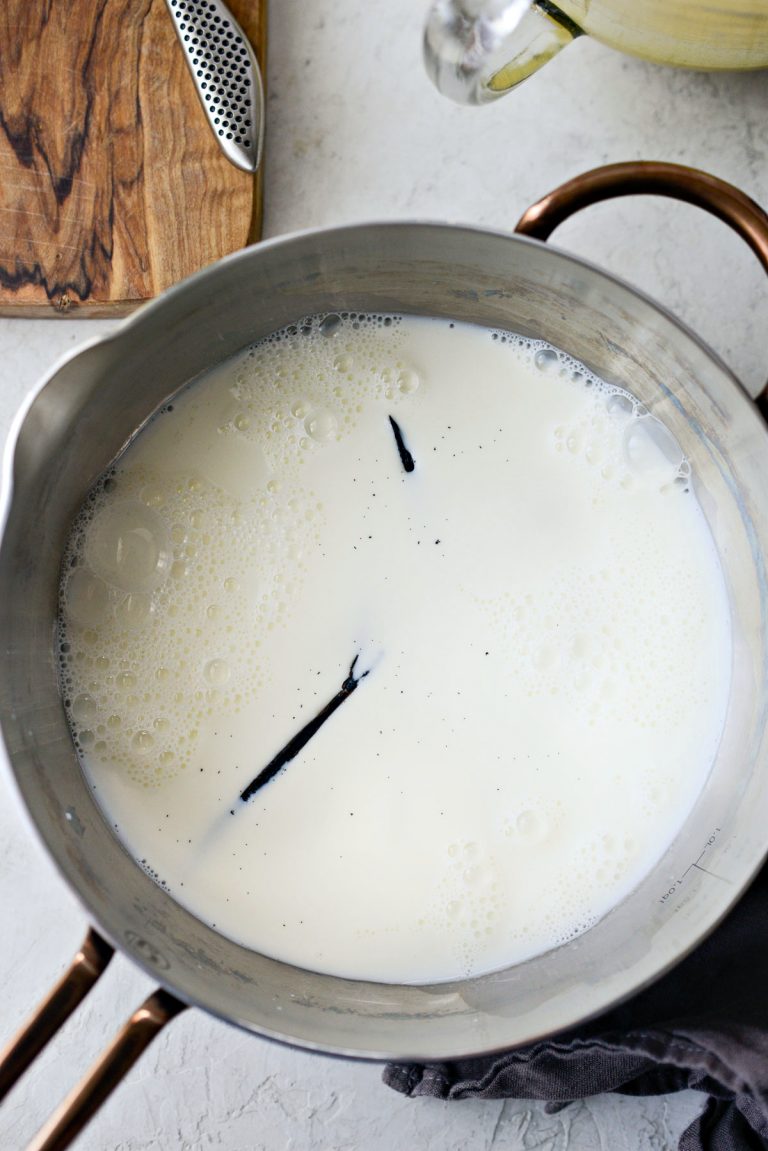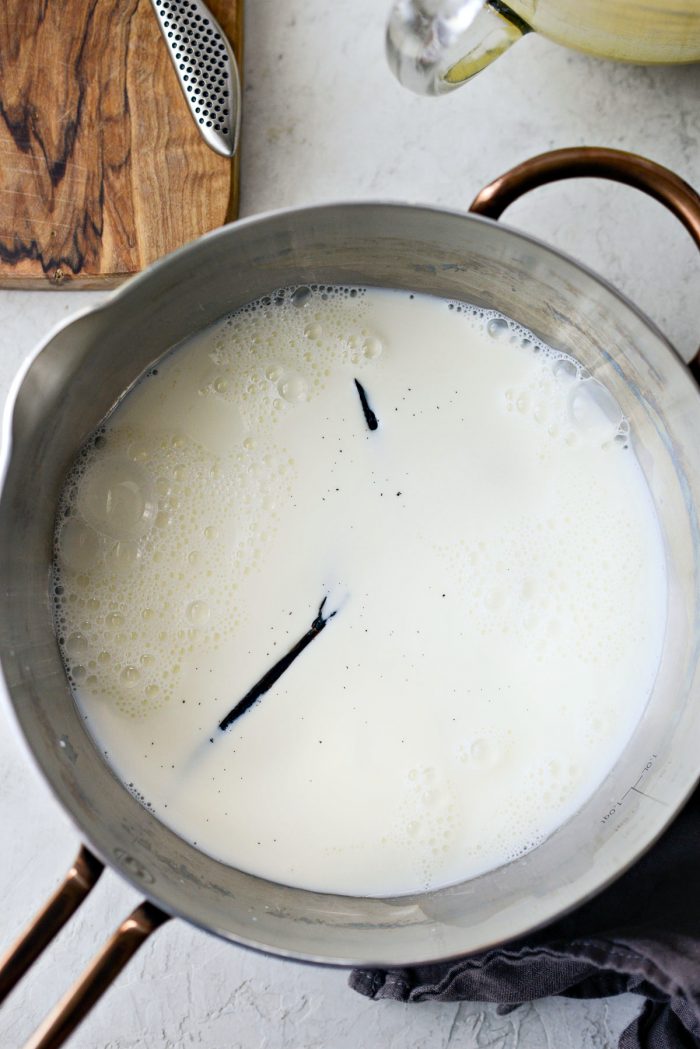 …and drop it into the milk.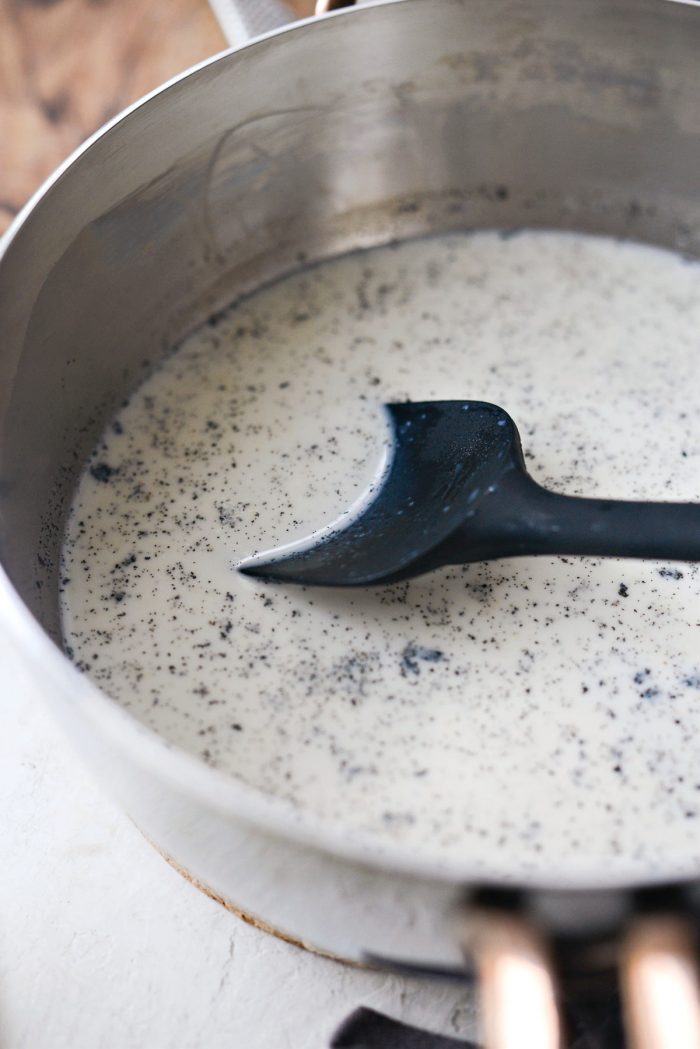 Heat on medium, and bring to a slow simmer. (do not boil.)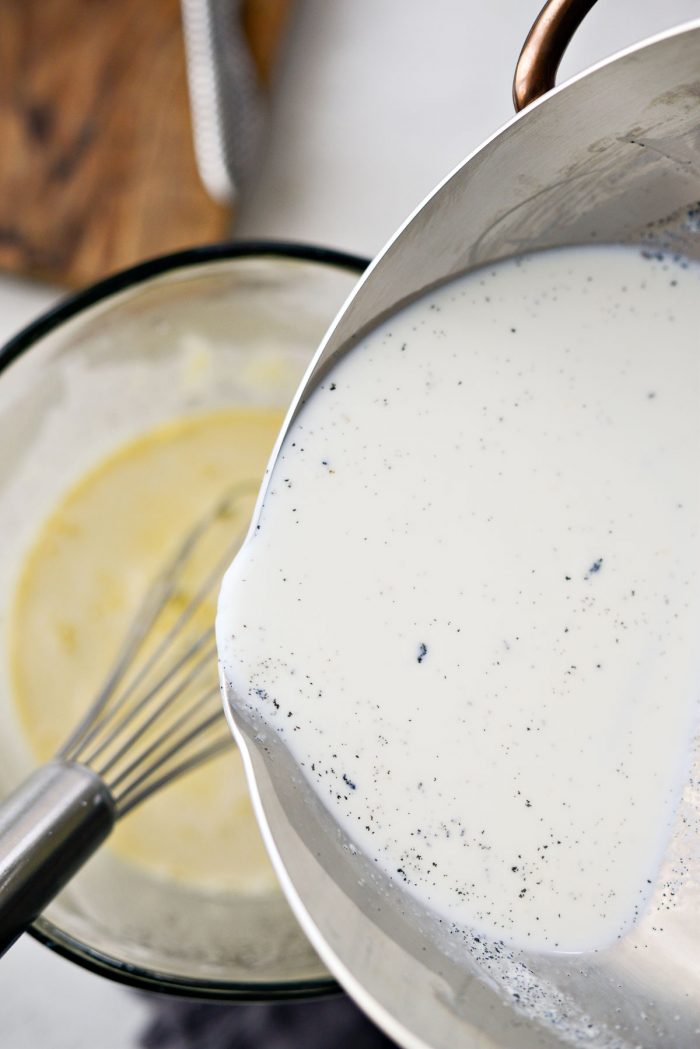 Once hot, slowly pour while stirring, a little of the hot milk into the egg mixture. This tempers the eggs (bringing them up in temperature slowly) so they don't cook or scramble.
Now you can safely and slowly pour in the rest, still whisking to combine.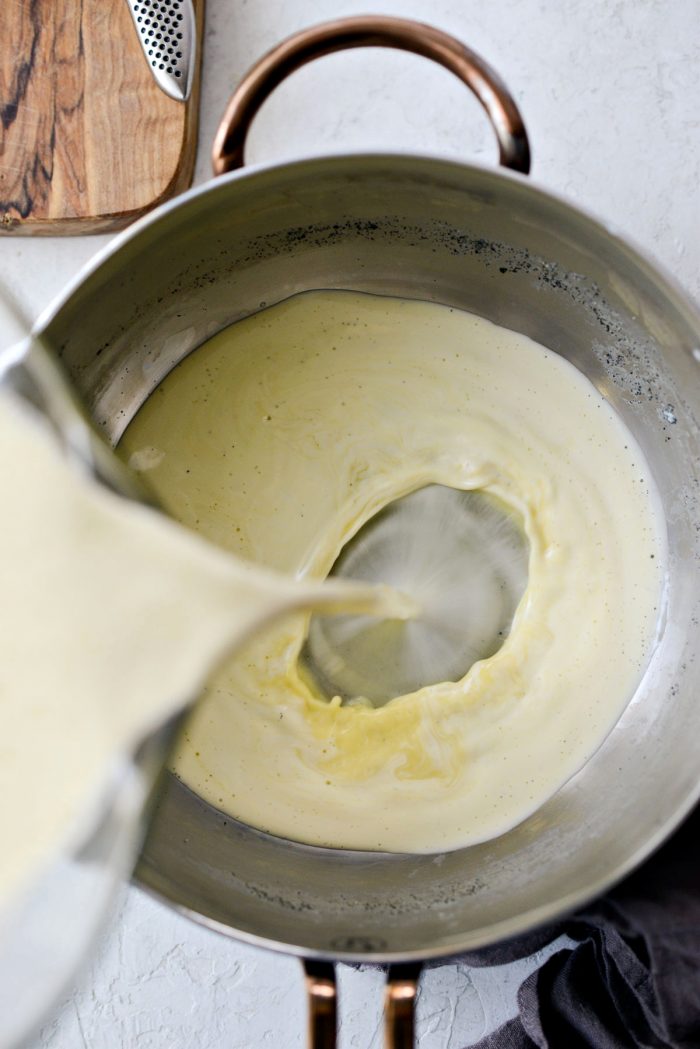 Pour the egg/milk mixture back into the pot.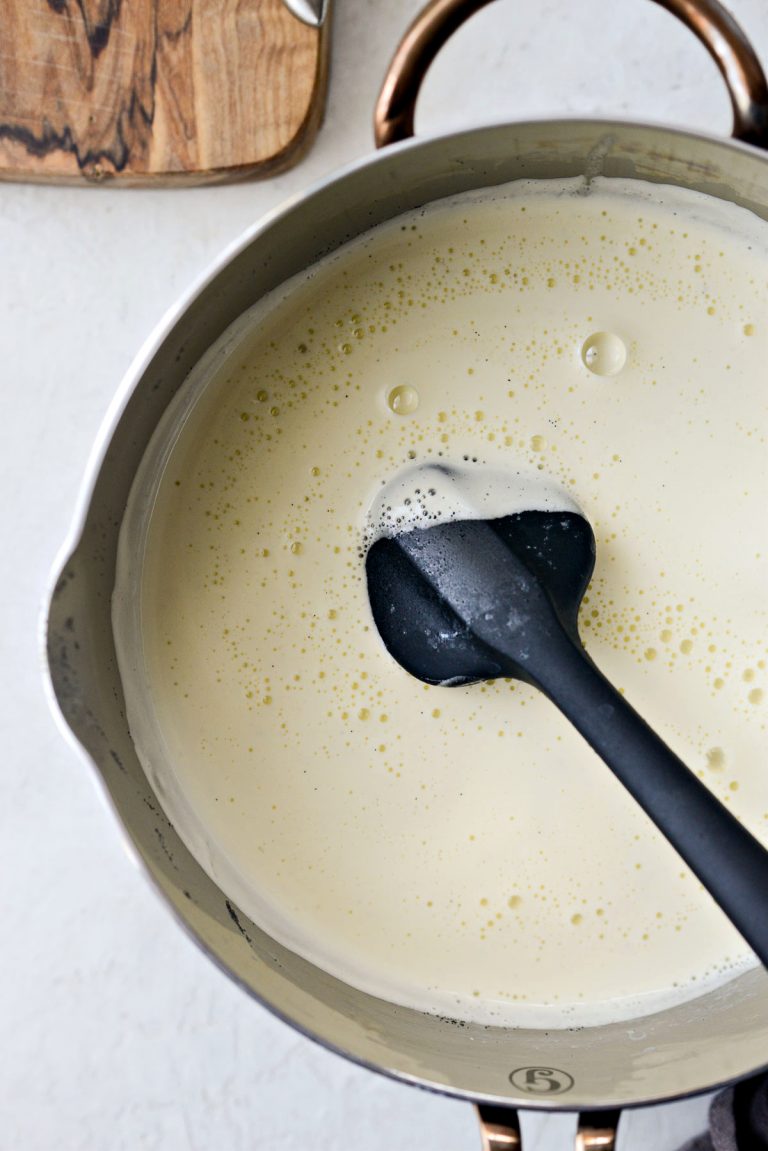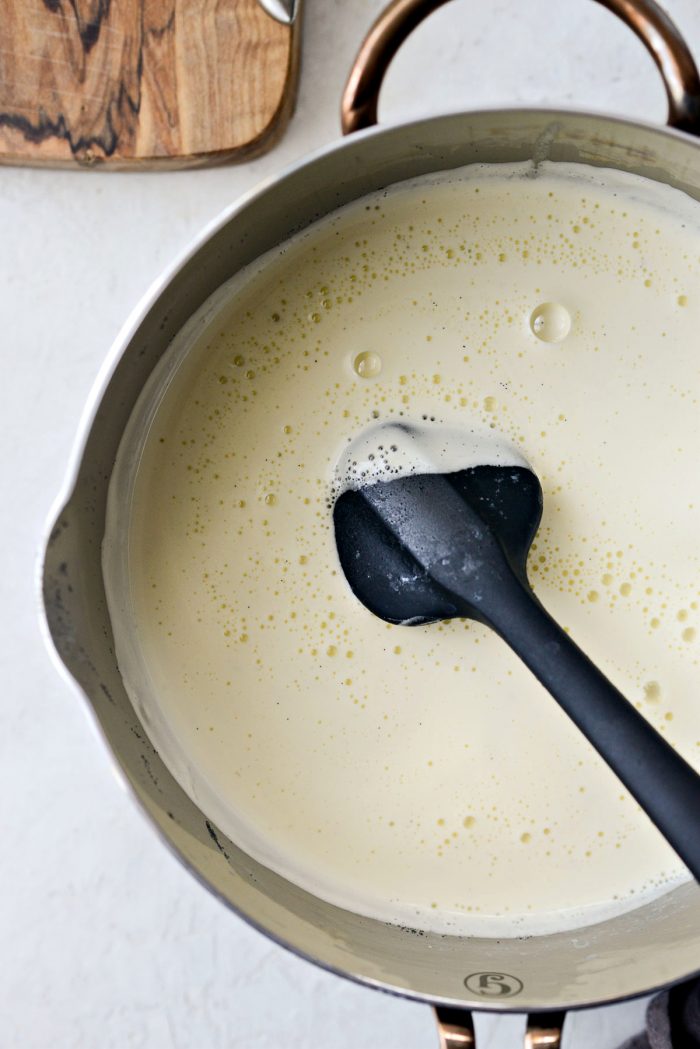 Heat on low, stirring occasionally, until the gelato base has thickened. (do not boil.)
It should be thick enough to coat the back of a spoon, and when you drag your finger through it, it should not fill back in.
Pour this mixture into a fine mesh sieve, that's set over a clean bowl, to catch any impurities.
Lastly, measure and add in 1 teaspoon vanilla extract.
Look at all those flecks of vanilla bean!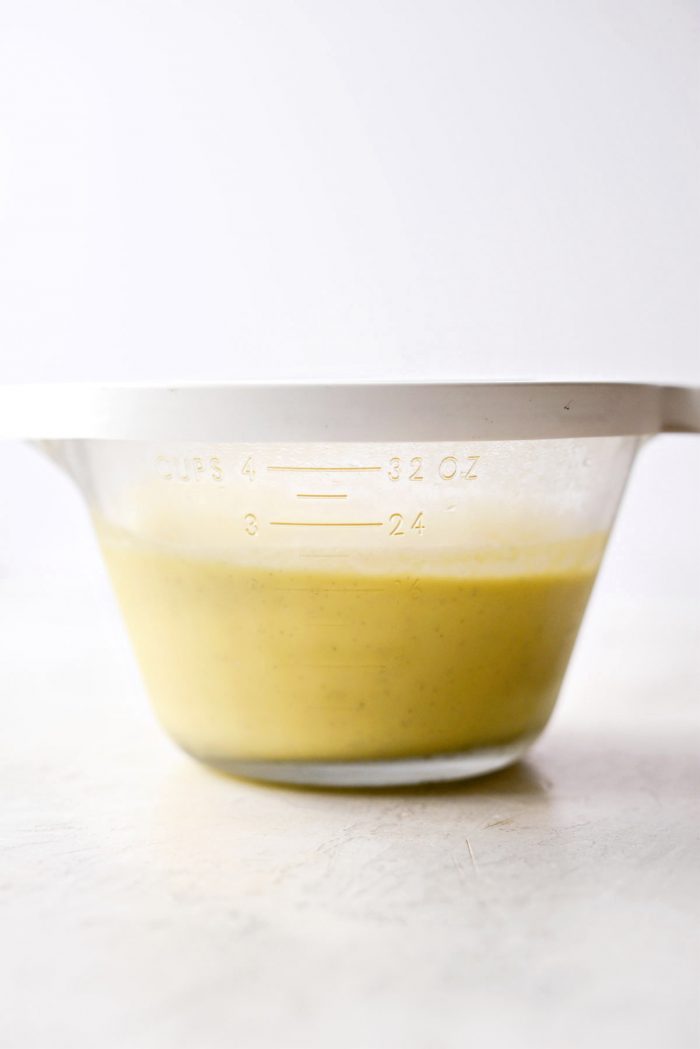 Cool completely before covering and refrigerate over night.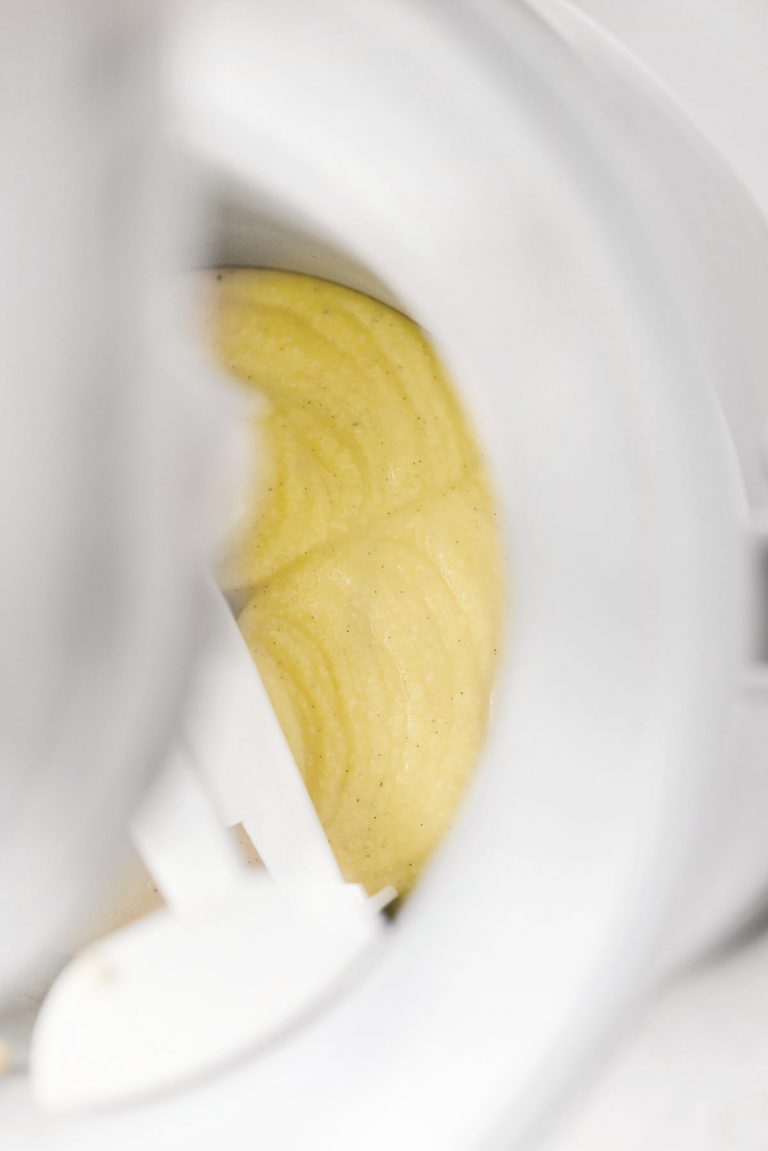 Once the vanilla chai ice cream base has chilled completely, following the manufacturers instructions, pour the ice cream base into your chilled ice cream maker.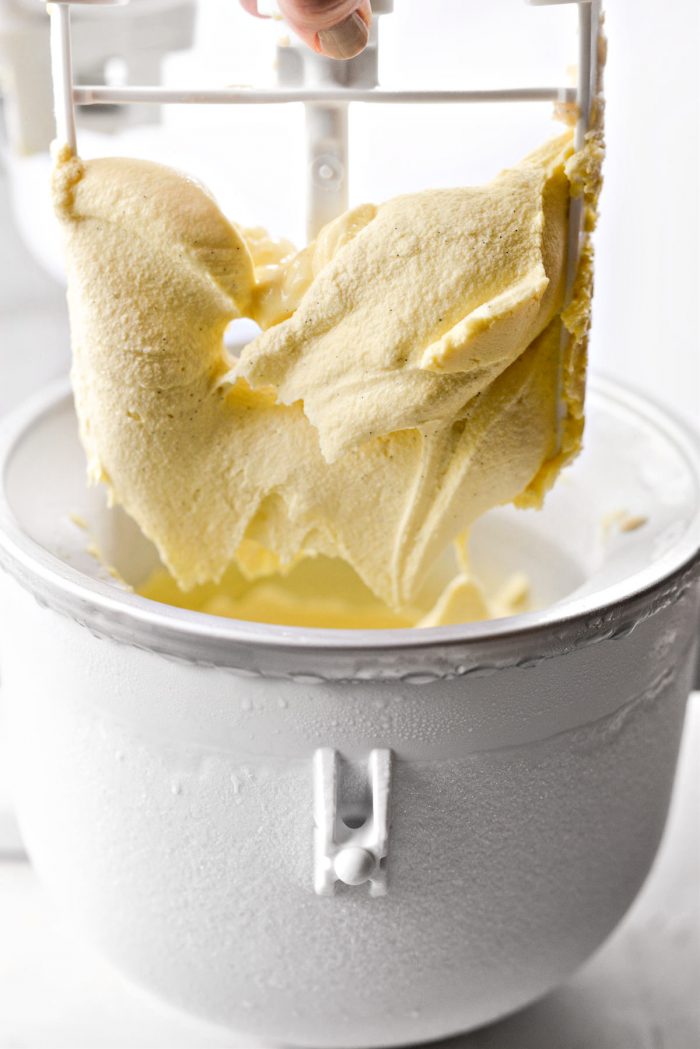 Churn until thick.
Pour the thickened ice cream into a freezer-safe container and freeze for 4 hours or overnight.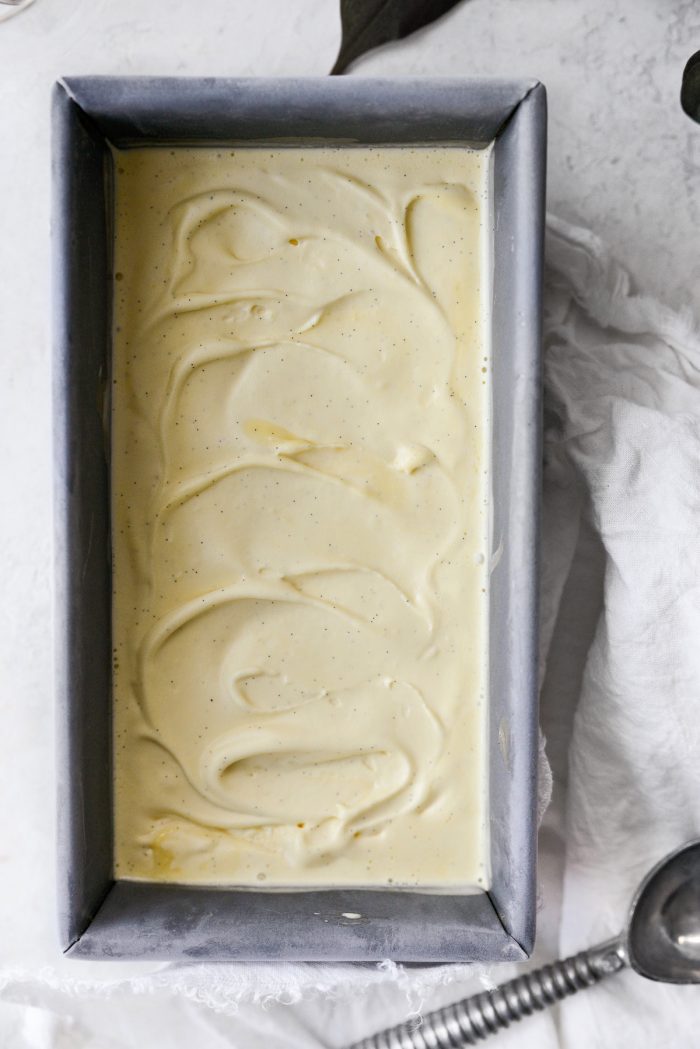 Once frozen, I set the vanilla bean gelato out on the counter for a few before scooping.
SO incredibly thick and creamy and the vanilla flavor is perfect.
Enjoy! And if you give this Vanilla Bean Gelato recipe a try, let me know! Snap a photo and tag me on twitter or instagram!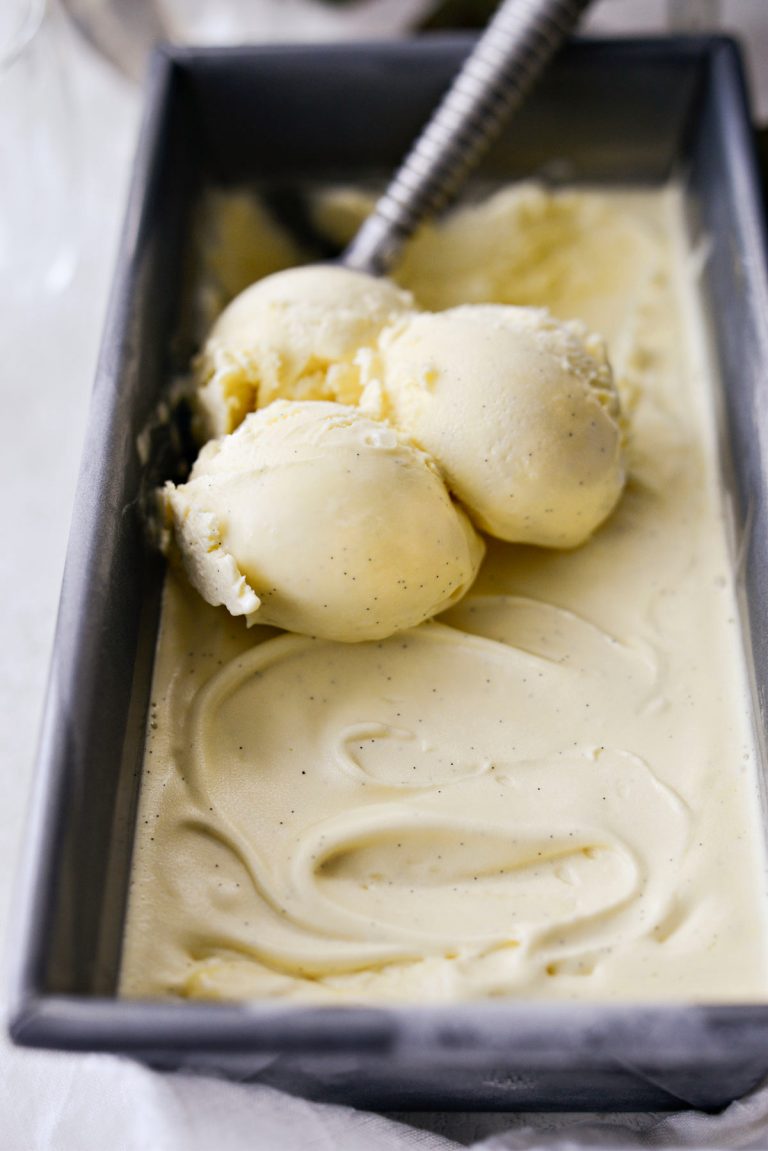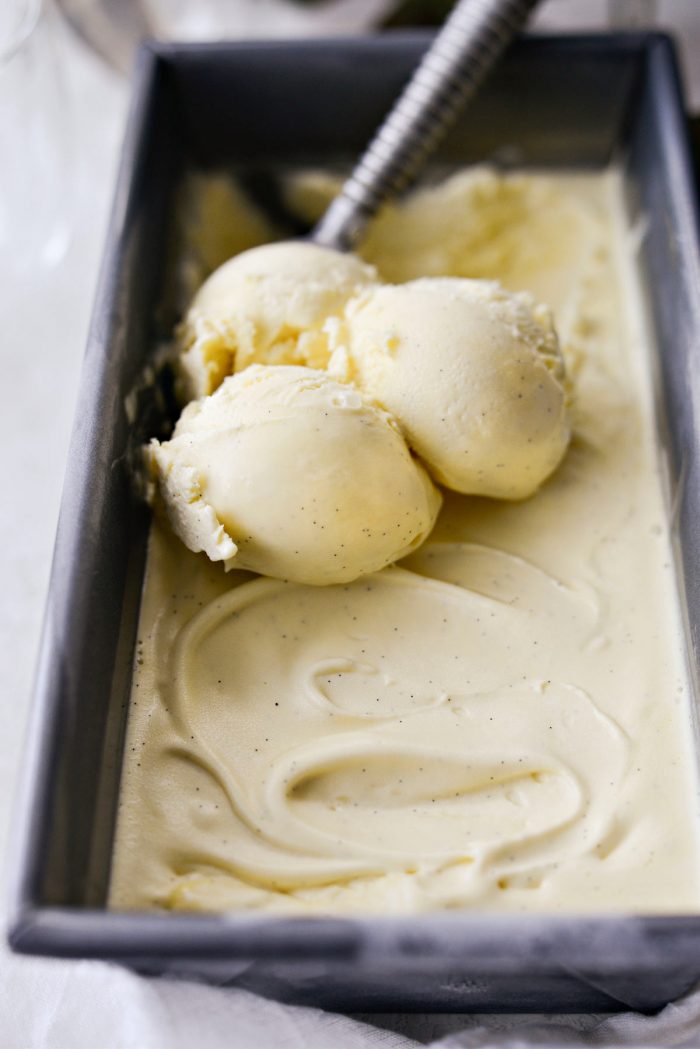 This post may contain affiliate links.
Buy the Cookbook: Simply Scratch : 120 Wholesome Homemade Recipes Made Easy Now available on Amazon »
THANK YOU in advance for your support!