Homemade Pancake Mix is great to have on hand when you crave a stack of golden pancakes. Simply use 1 cup of the mix with buttermilk (or milk), egg, vanilla and melted butter. This mix will make 7 batches of 8 to 10 pancakes per batch.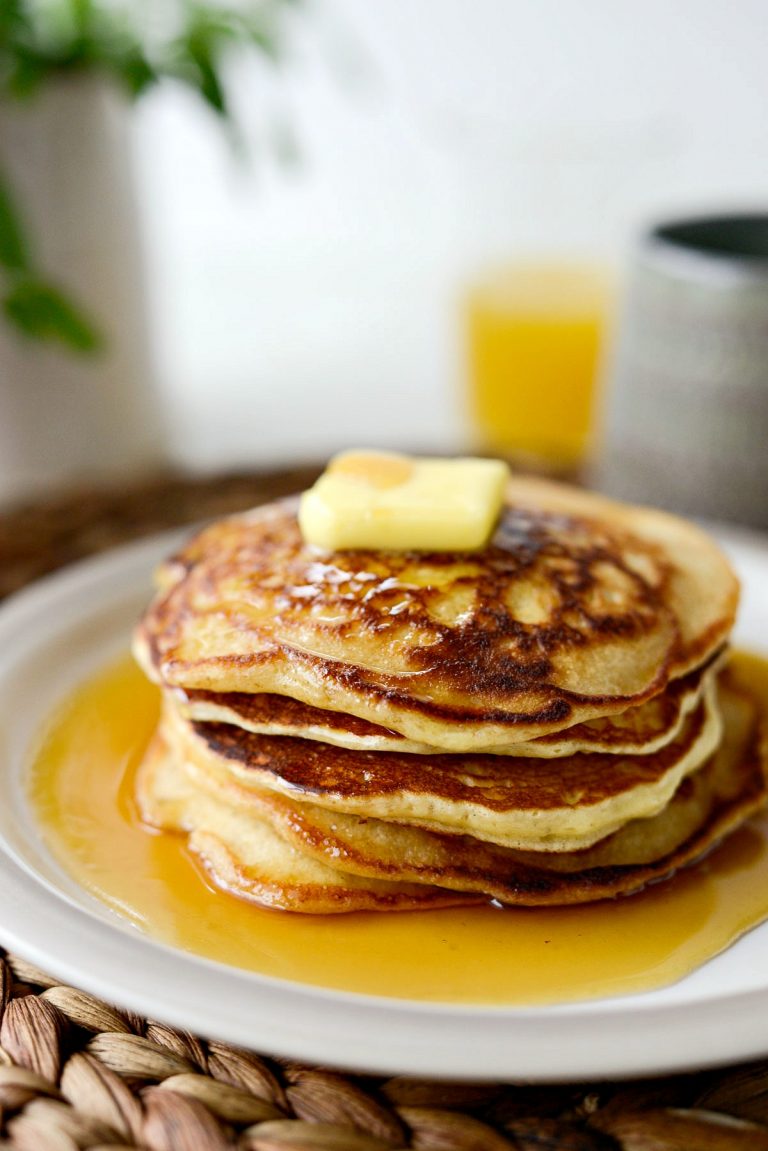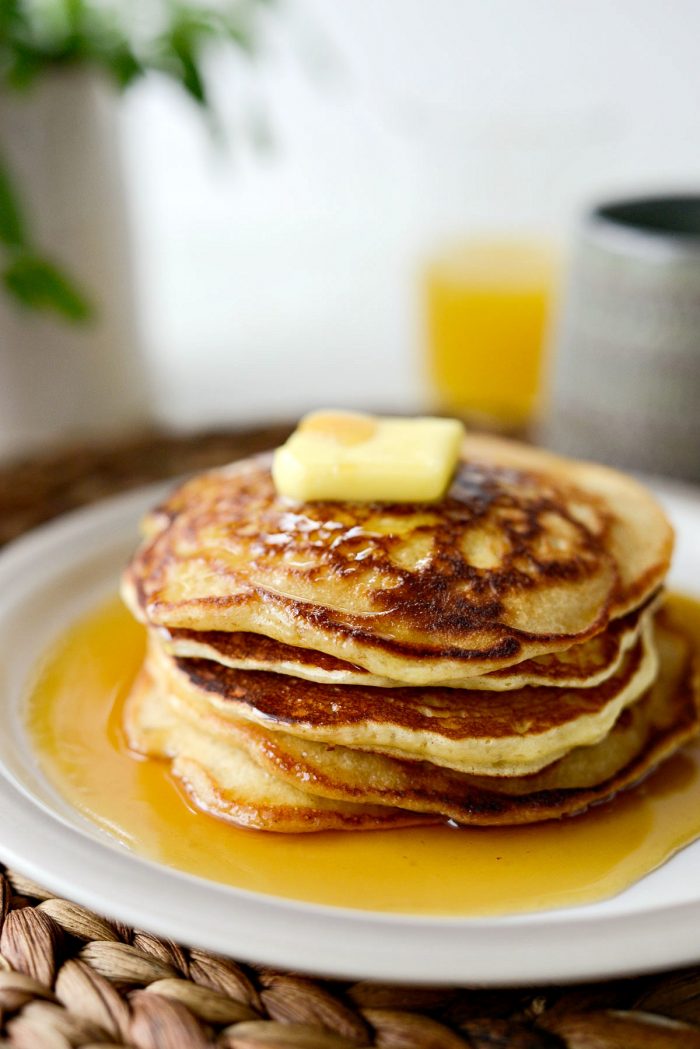 As I think of ways to use this blog to help you all get through these few weeks (months?) at home. I keep coming back to basics. There's a lot of staple recipes on here already but one thing I didn't have was a good pancake mix.
Pancakes are cheap, easy and pretty much loved by all. However, so many still buy boxed pre-made pancake mix. Why? Especially when it's just as easy to make at home. You knew I would say that, didn't you? So I took a look at a few of my pancake recipes, and pulled together a straight forward mix that you can have on hand when the mood strikes.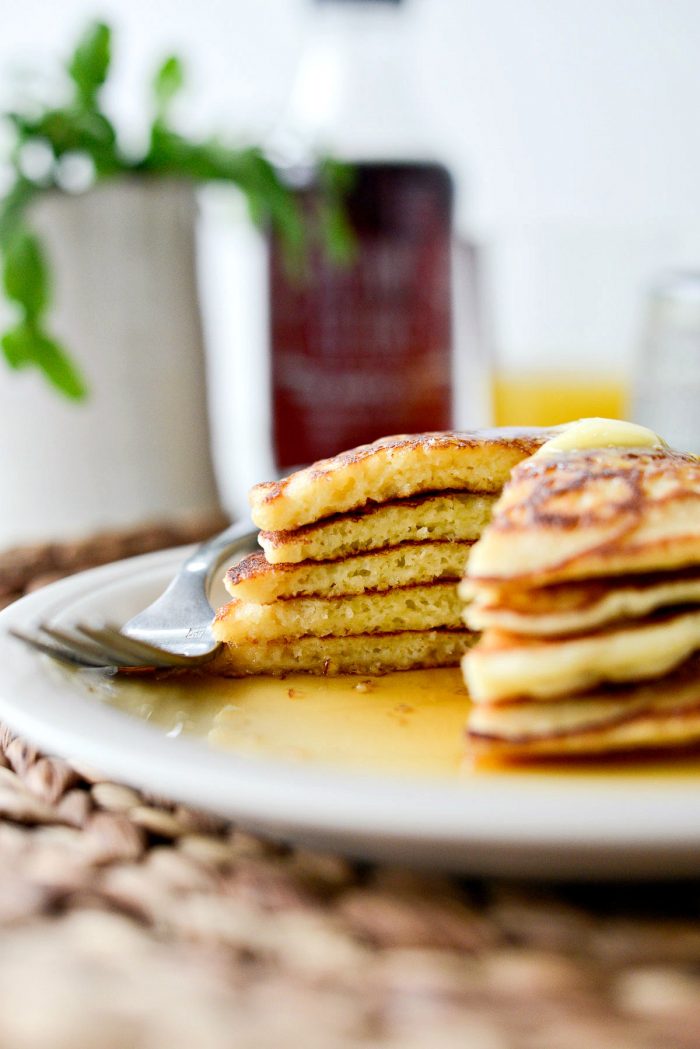 Is there ever a bad time for a stack of fluffy, butter and syrup soaked (just me?) griddle cakes? The answer is no.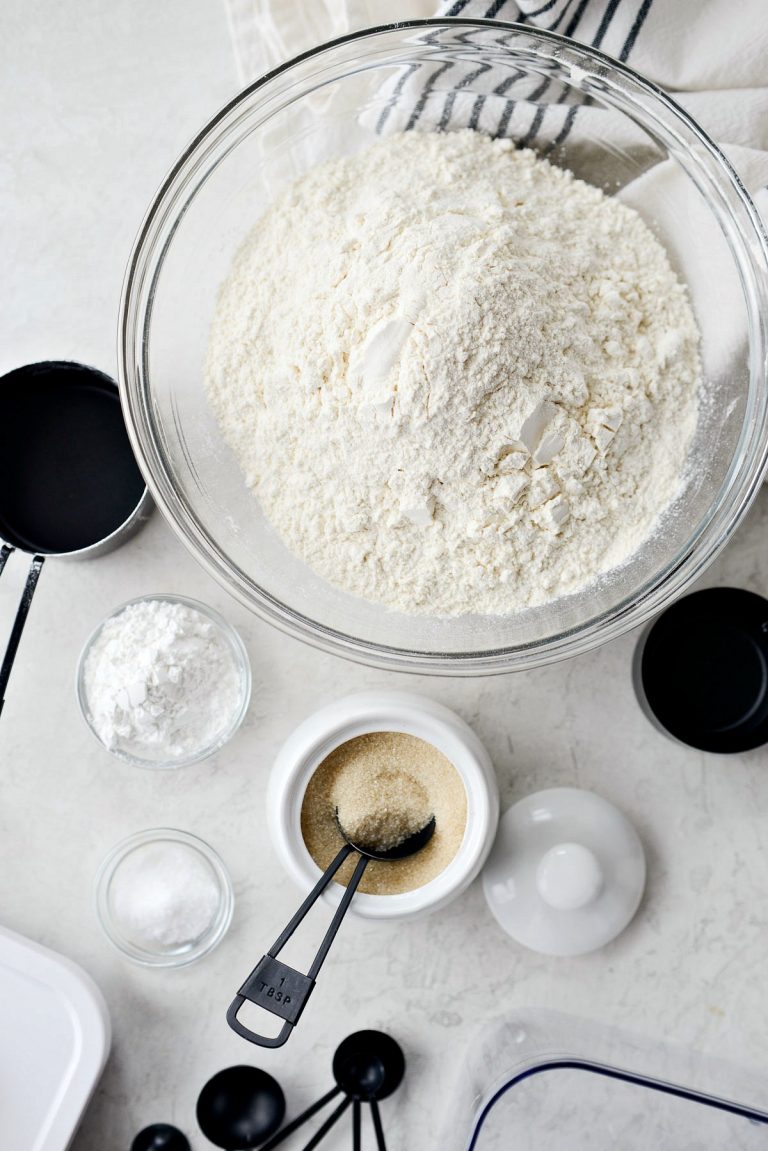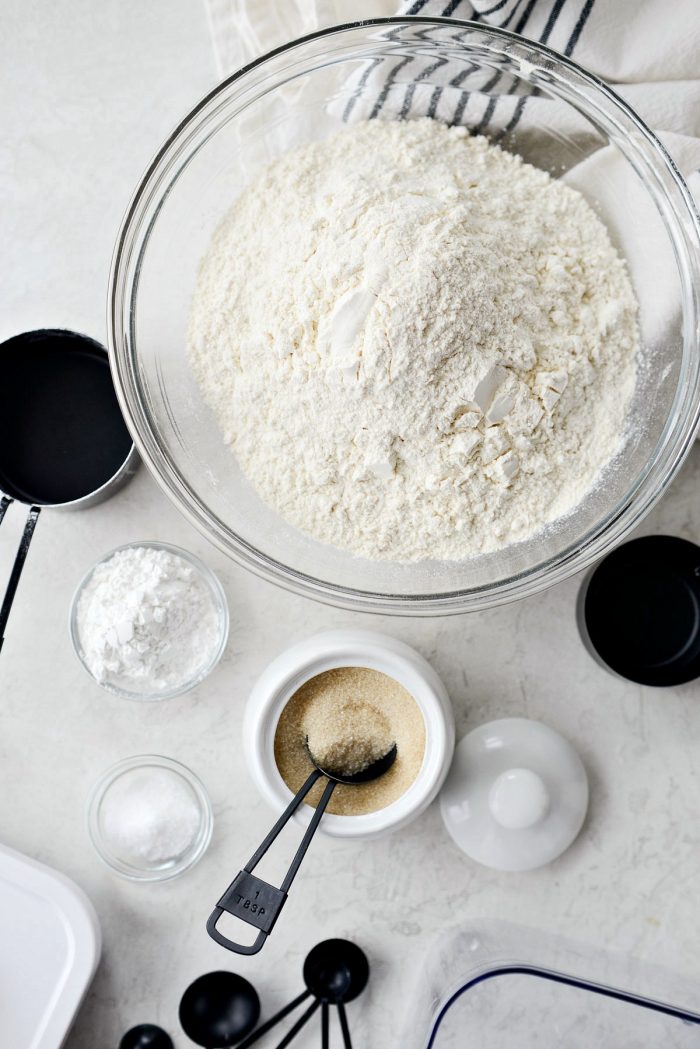 To Make This Homemade Pancake Mix You Will Need:
unbleached all-purpose flour
sugar
baking powder
fine sea salt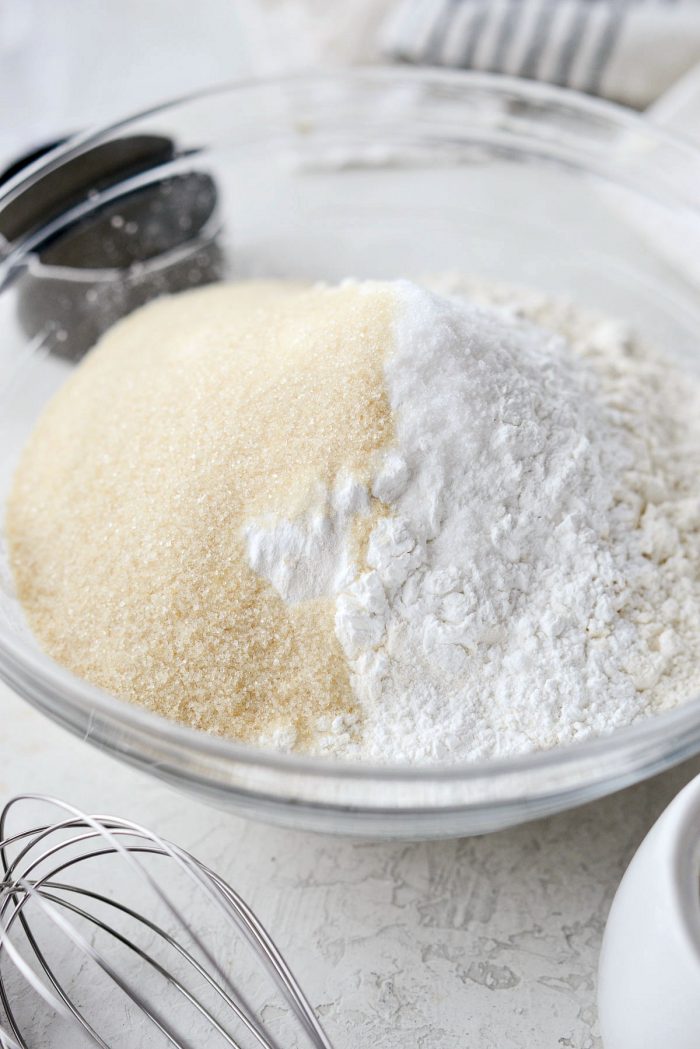 In a large mixing bowl, add 6-1/4 cups unbleached all-purpose flour, 6 tablespoons sugar, 4 tablespoons baking powder and 2 teaspoons fine sea salt.
The Best Way to Measure Flour:
Fluff flour with a spoon and, using the same spoon, scoop flour into a measuring cup. Level before adding into the bowl.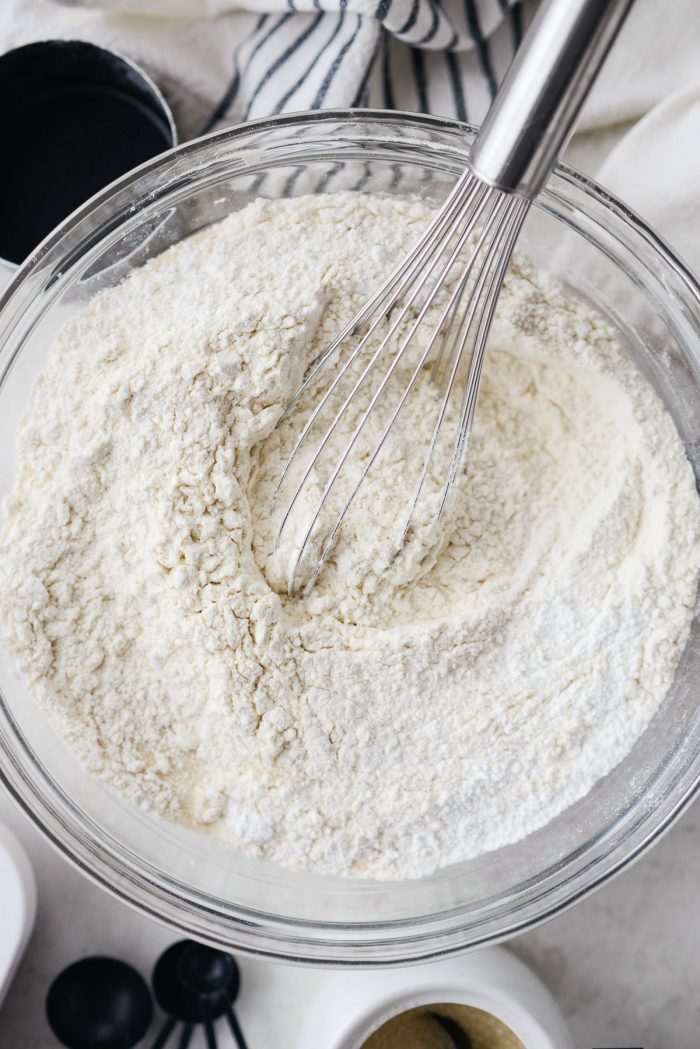 Whisk well to combine.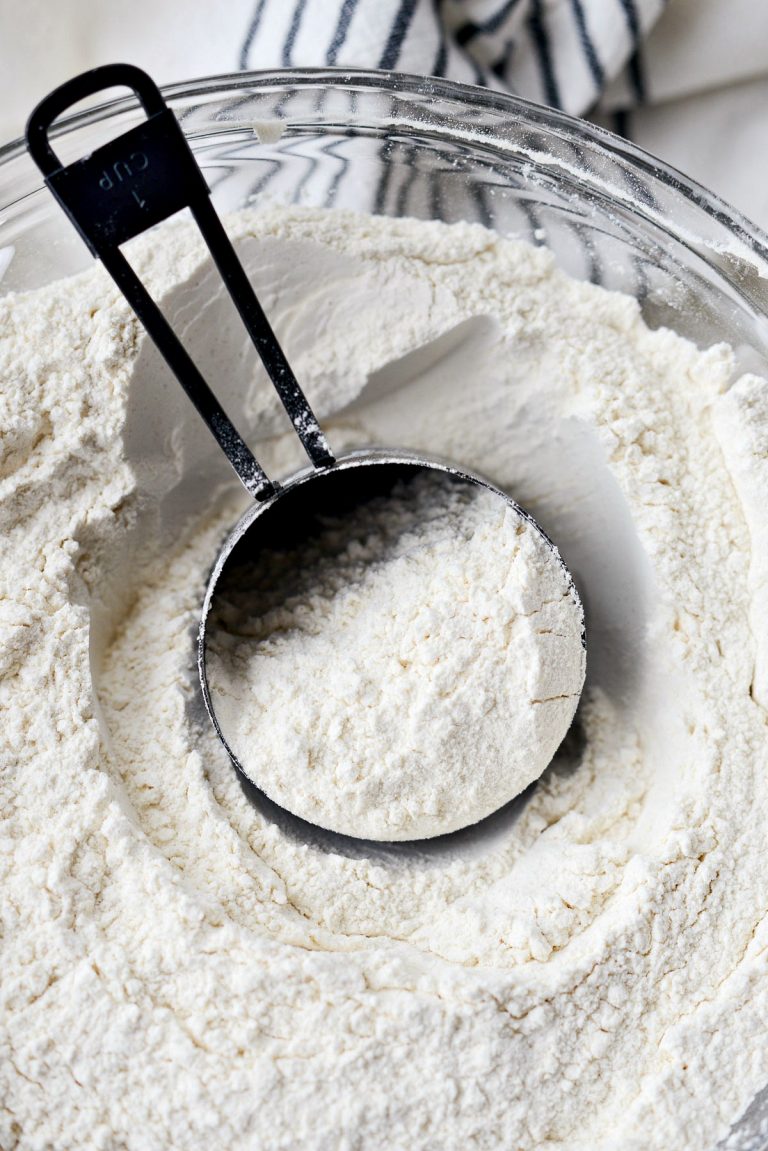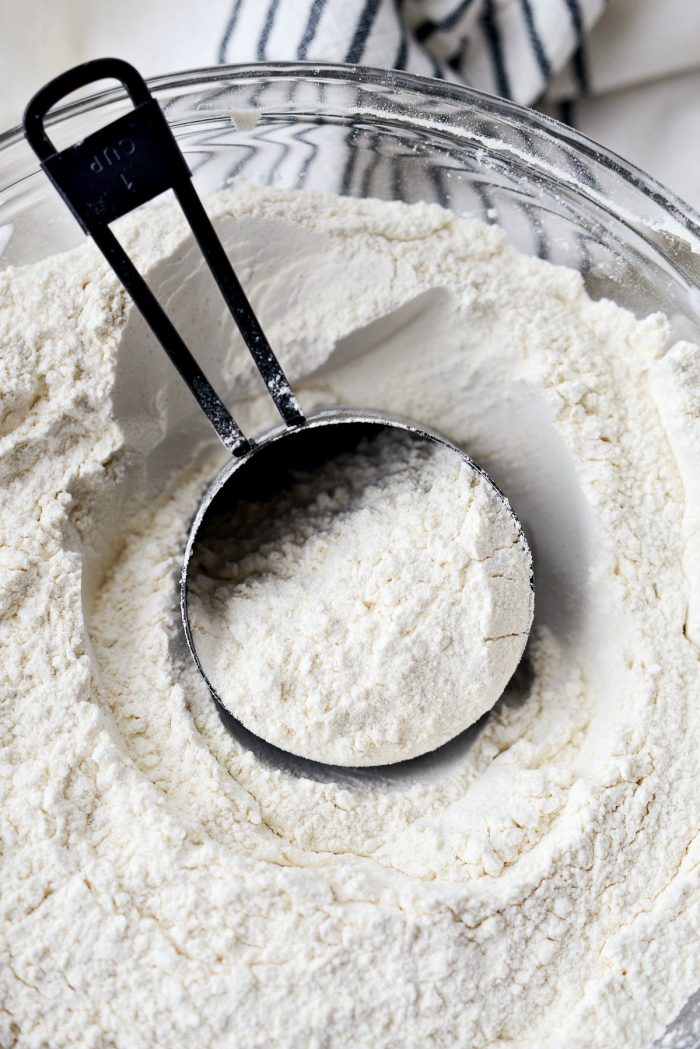 That's it! What I love about this recipe, is that it yields 7 cups which is 7 batches of 8 to 10 pancakes each.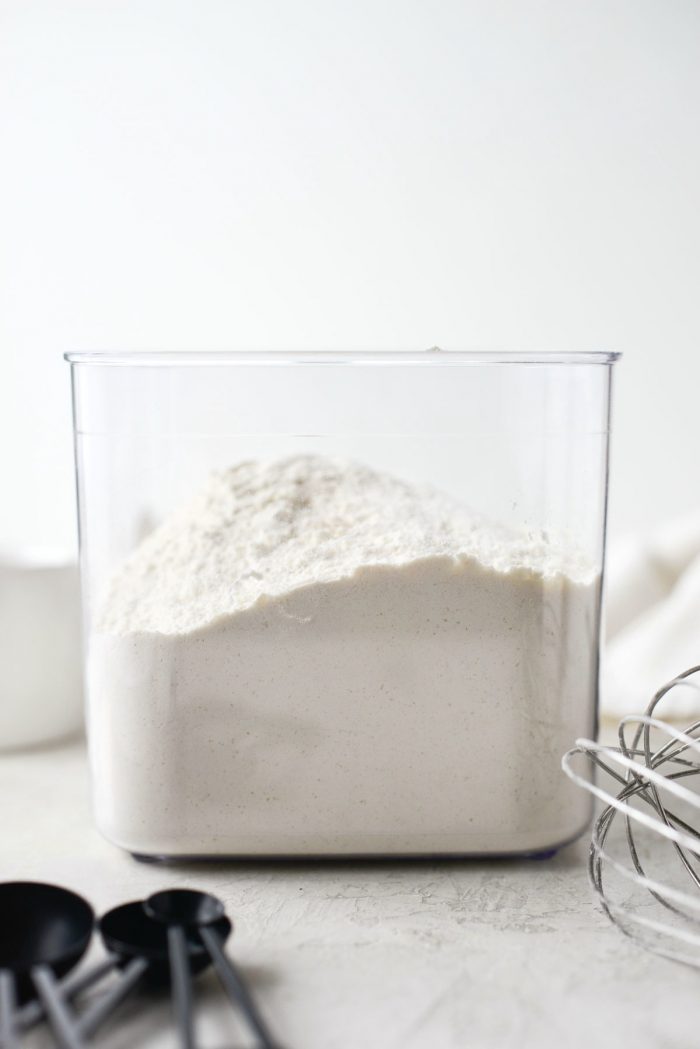 Store the pancake mix in a container with a tight fitting lid.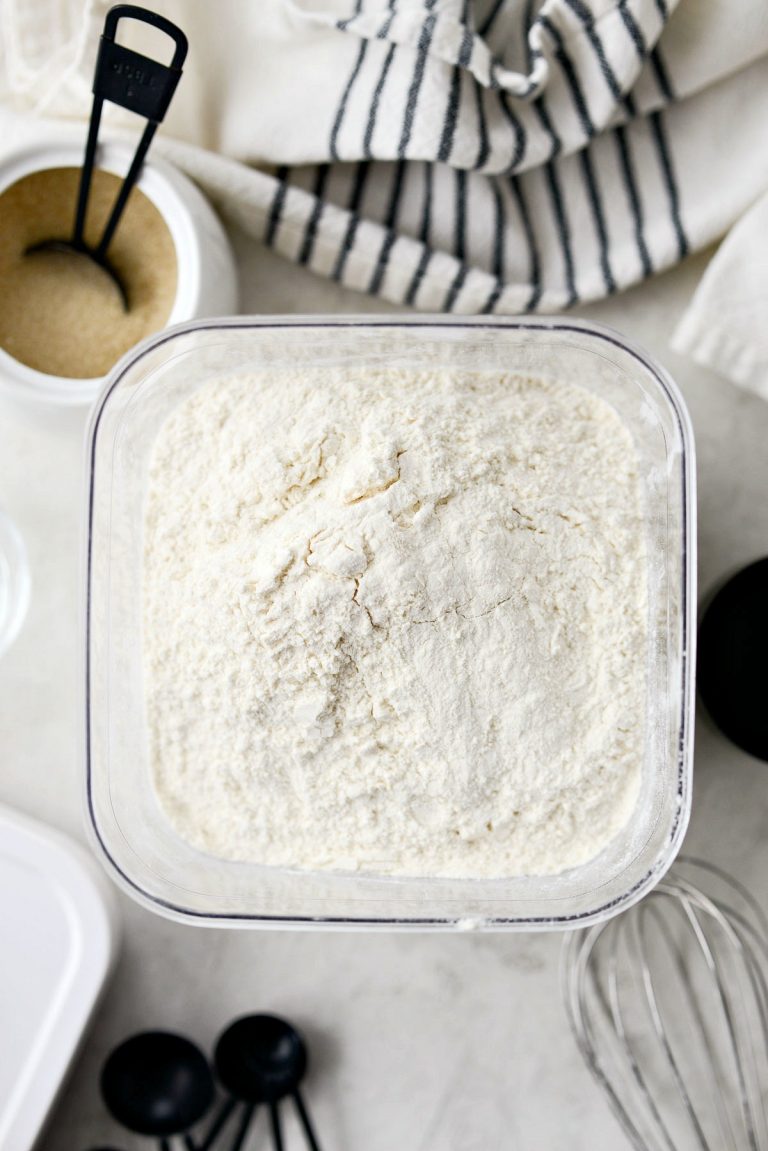 How Long Will Homemade Pancake Mix Last?
If stored properly in a container with a tight fitting lid and in a dry spot (ie your pantry) it should last for 6 months or longer. Alternatively, prepared pancake batter will only last a week in the fridge.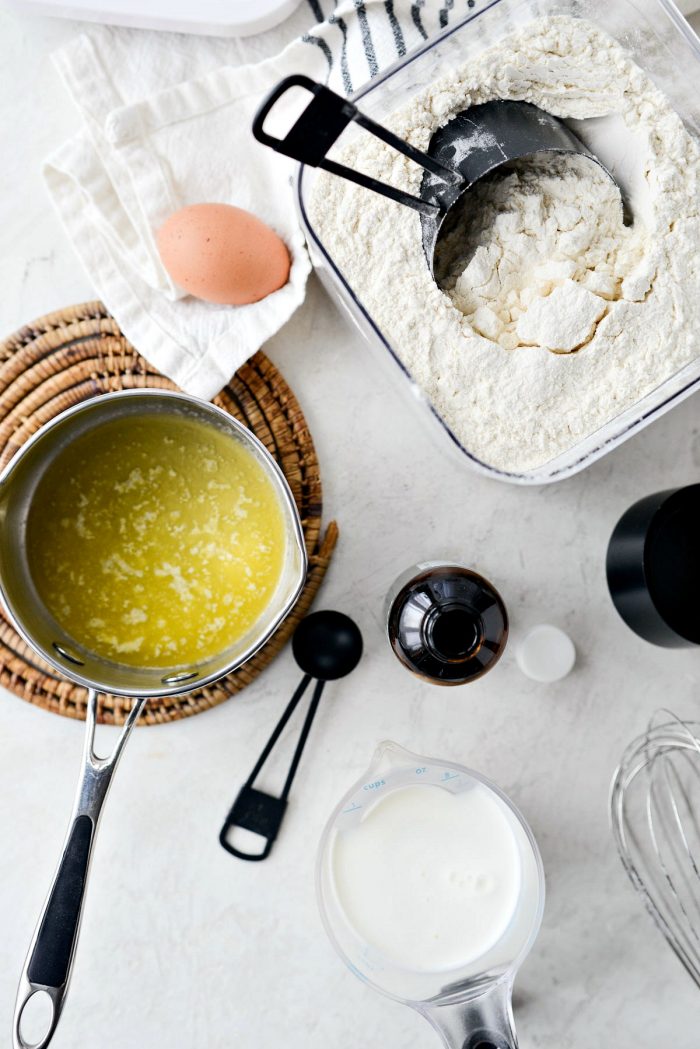 To Use the Homemade Mix to Make The Pancakes You Will Need:
homemade pancake mix
milk or buttermilk*
egg
vanilla extract
melted butter
Buttermilk vs. Regular Milk:
My whole family prefers buttermilk over using regular milk when making pancakes. But that's not to say you can't use regular milk. If you don't have buttermilk on hand, you can make your own by measuring 1 cup milk and adding 1 to 2 tablespoons of distilled vinegar or fresh lemon juice. I usually do 1 tablespoon if using vinegar and 2 tablespoons if using lemon juice. Stir to combine and let it sit for a few minutes before using in this recipe. This "homemade buttermilk" is best used in batters and should not be a substitute in dips or salad dressings.
If using real buttermilk, you may need 1¼ cup buttermilk. Because milk can be thinner than buttermilk.
Let's make pancakes!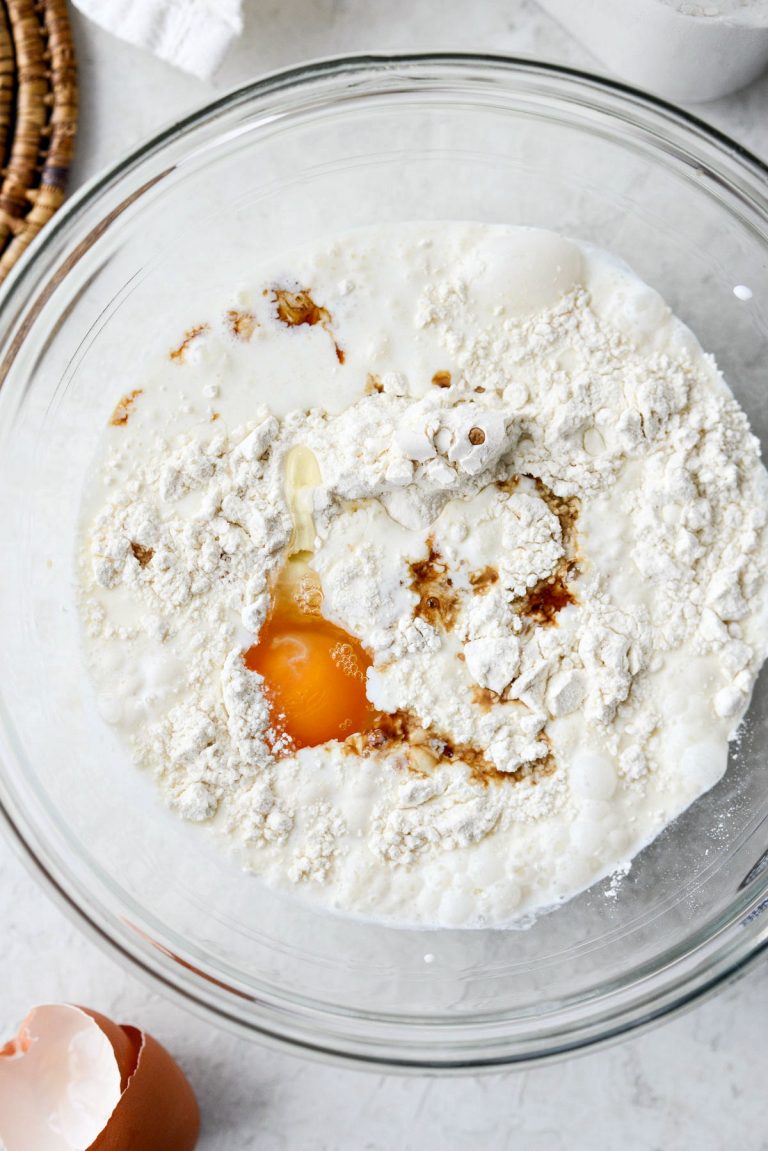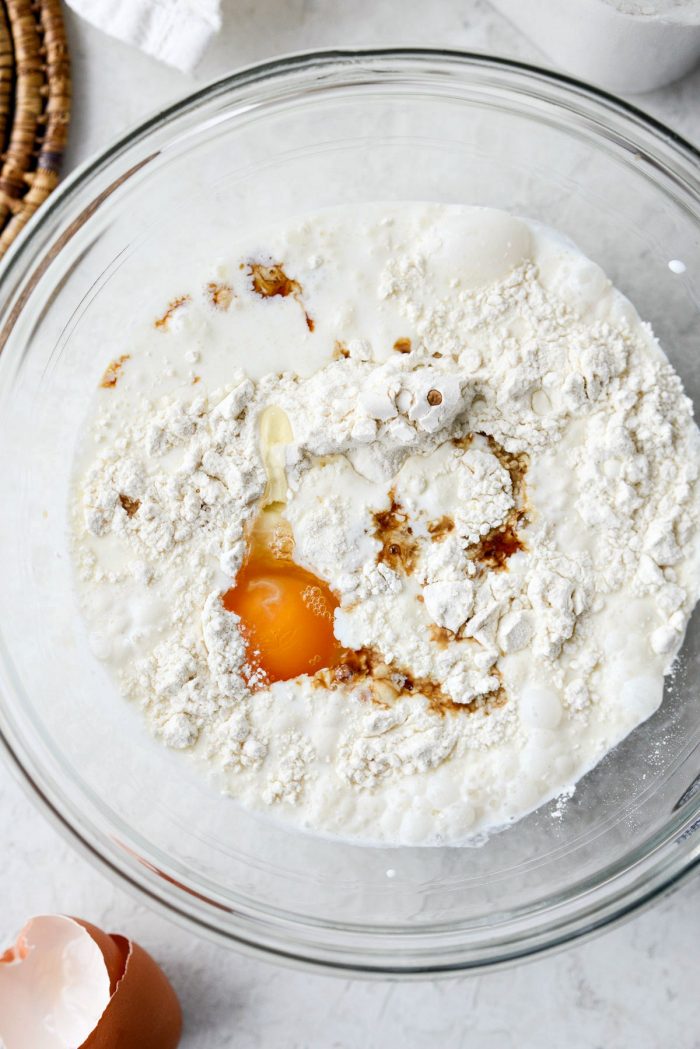 Add 1 cup of the mix into your mixing bowl. Pour in 1 to 1-1/4 cup buttermilk (see recipe notes about real and faux buttermilk), crack in the egg and measure in 1 teaspoon vanilla extract.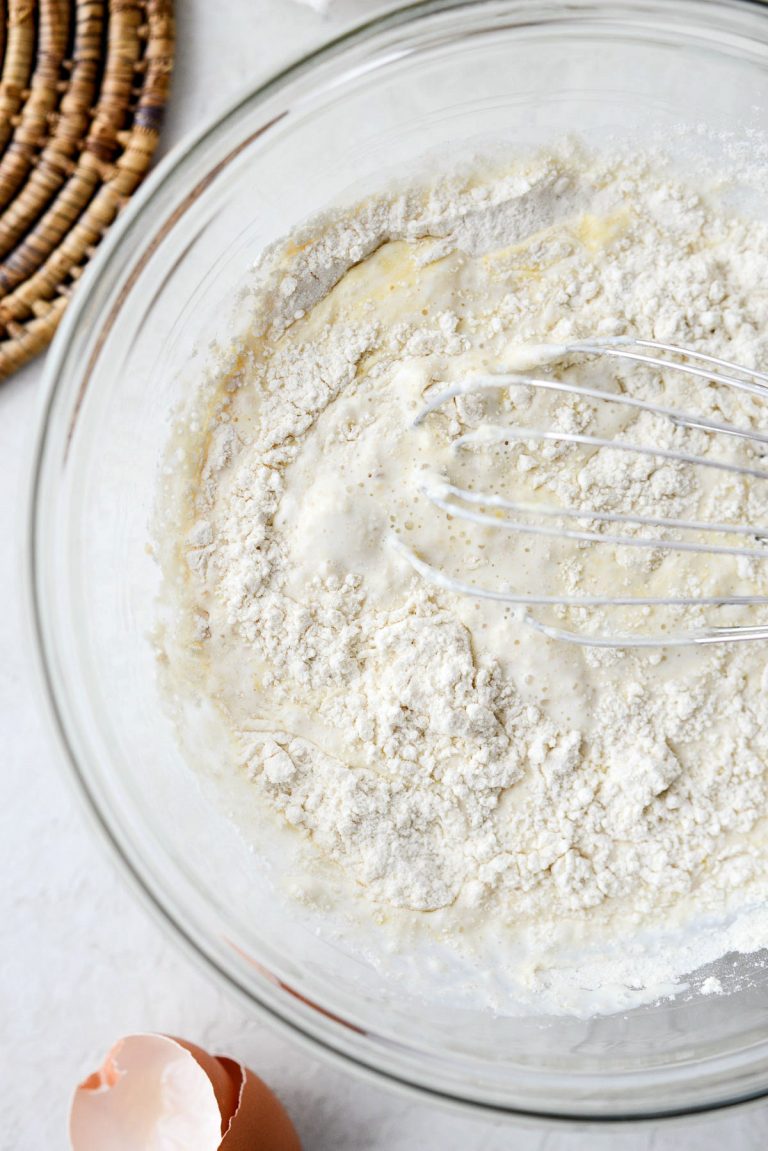 Give the ingredients a quick mix before add in 2 tablespoons melted butter.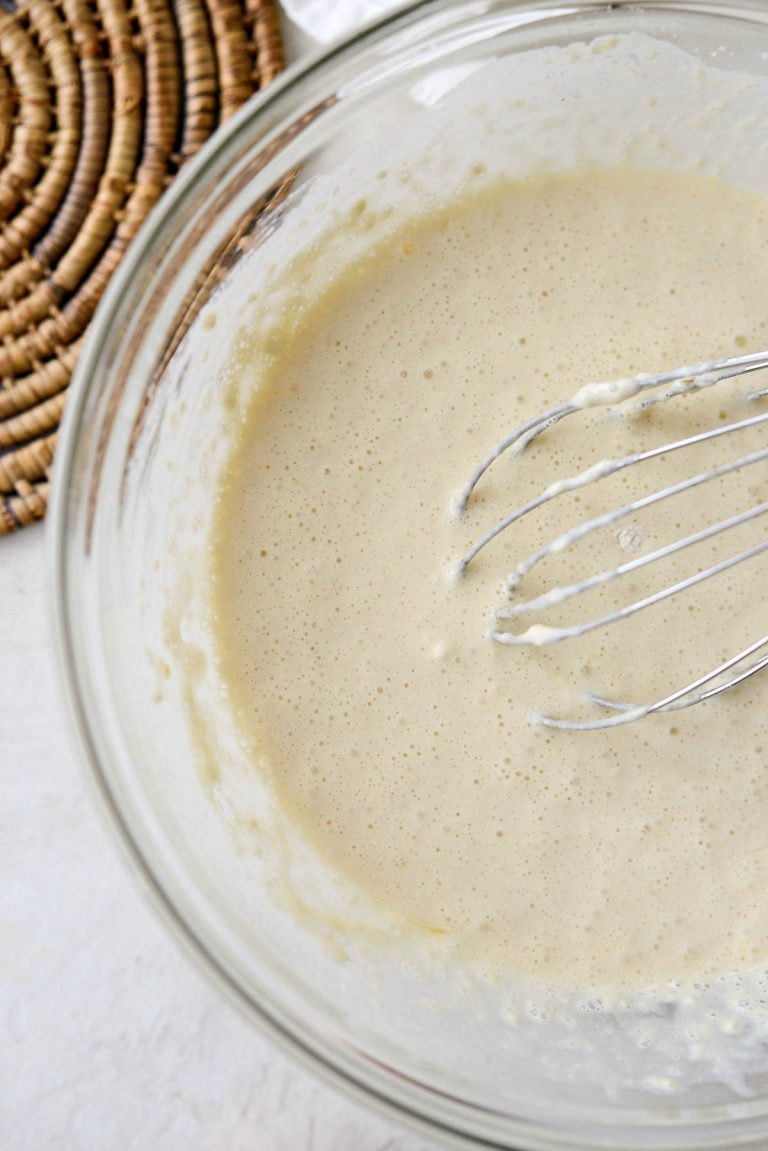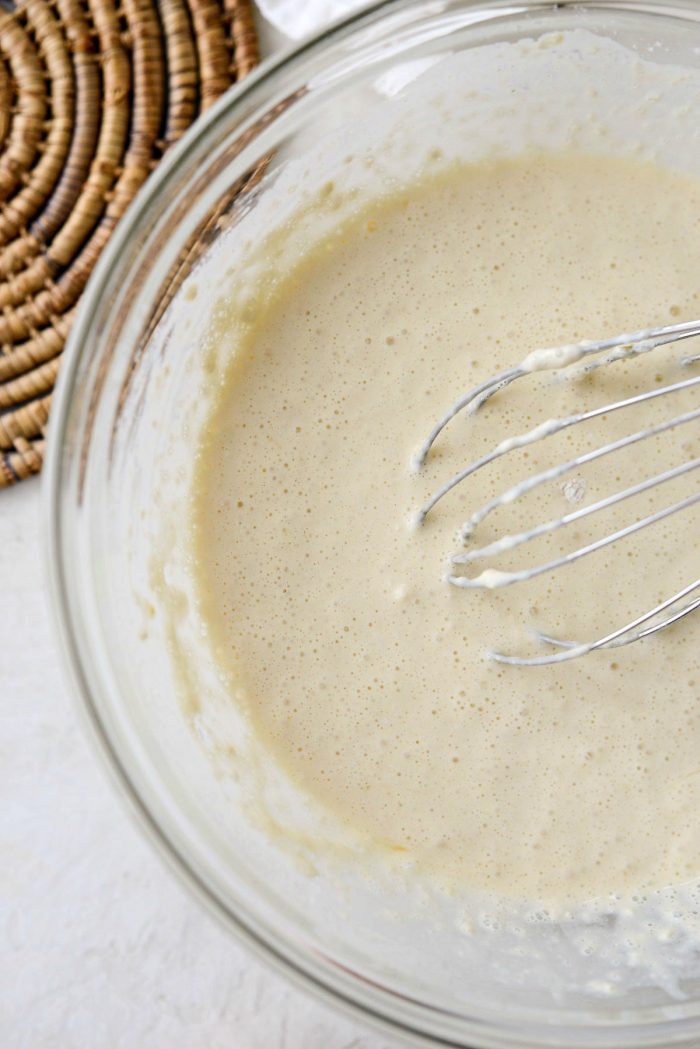 Whisk until combined. Don't over mix, a few lumps are totally okay!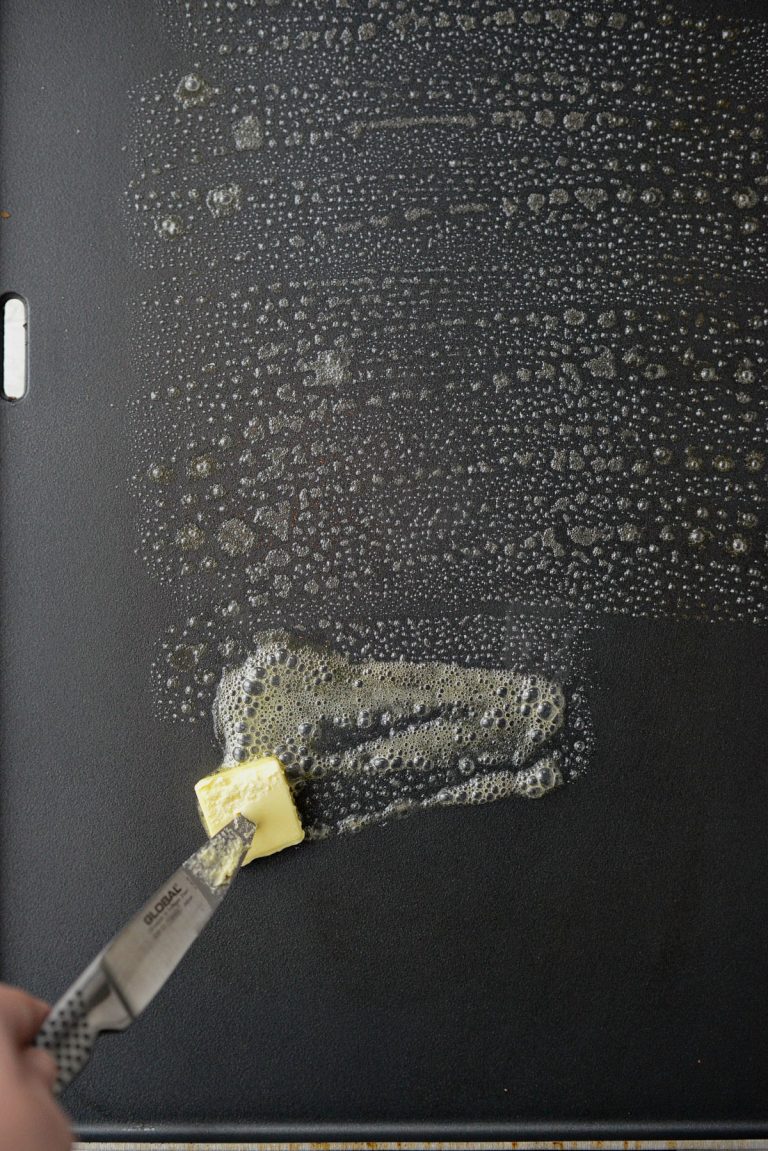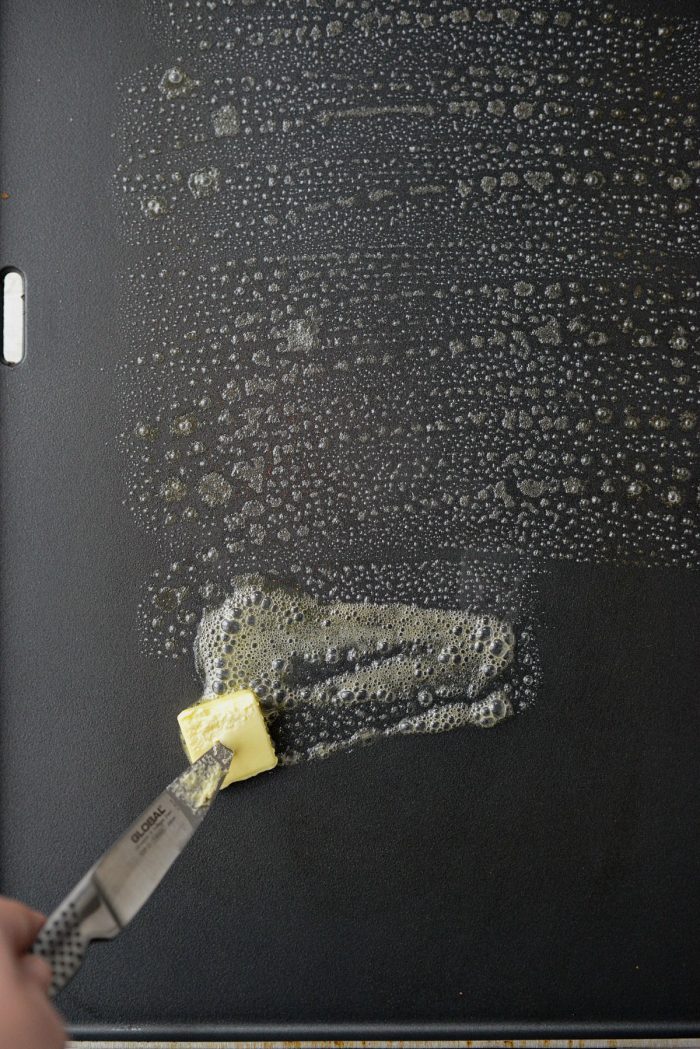 Preheat your griddle to 360° to 375° or a large skillet on medium. Once hot melt some butter on the hot surface.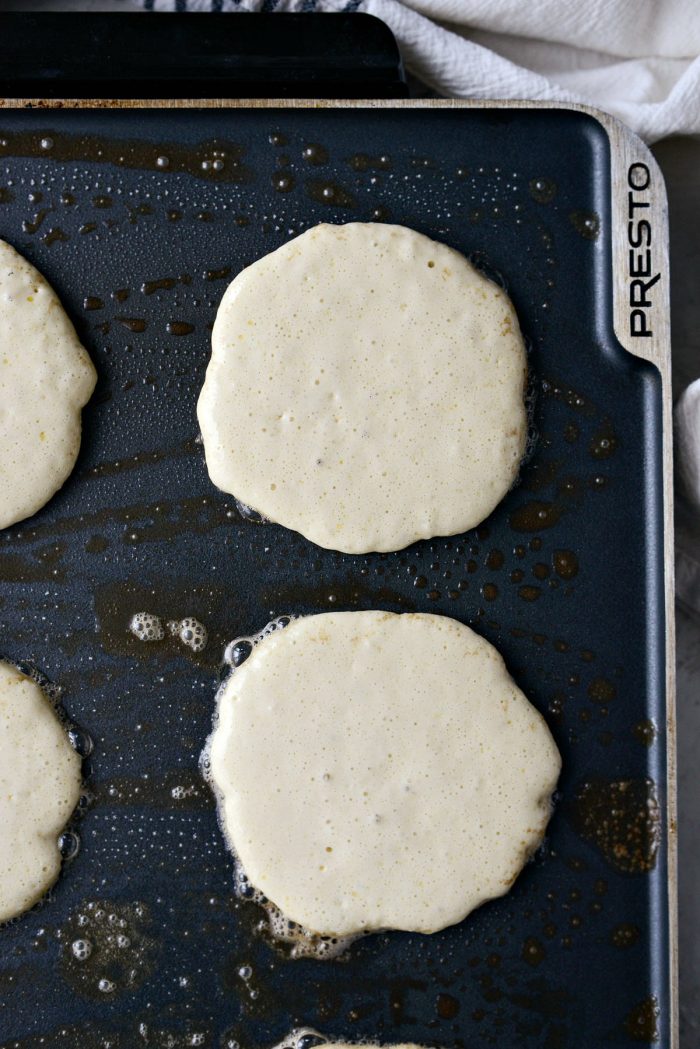 Measure and pour 1/4 cup to 1/3 cup of the batter onto the hot griddle. Depending on what size measuring cup you use, will depend on how many pancakes you will end up with.
Cook the pancakes until the batter looks set, the bubbles rise to the top and the underneath is golden. This can take anywhere for 1 to 3 minutes depending on the temperature of your griddle.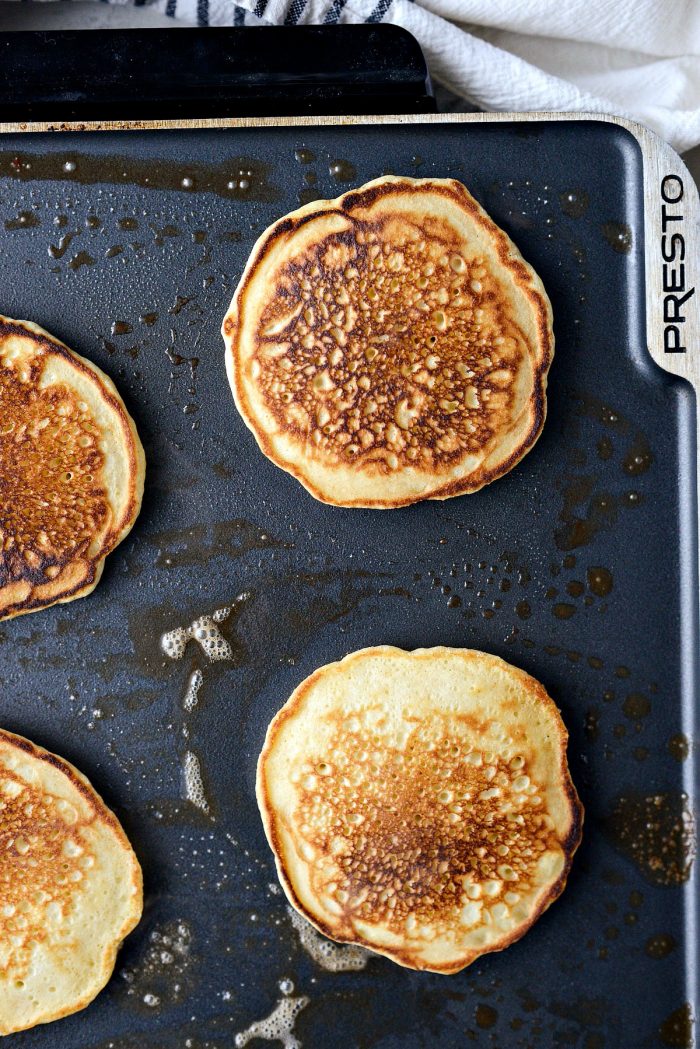 Flip and continue to cook for 30 seconds to a minute.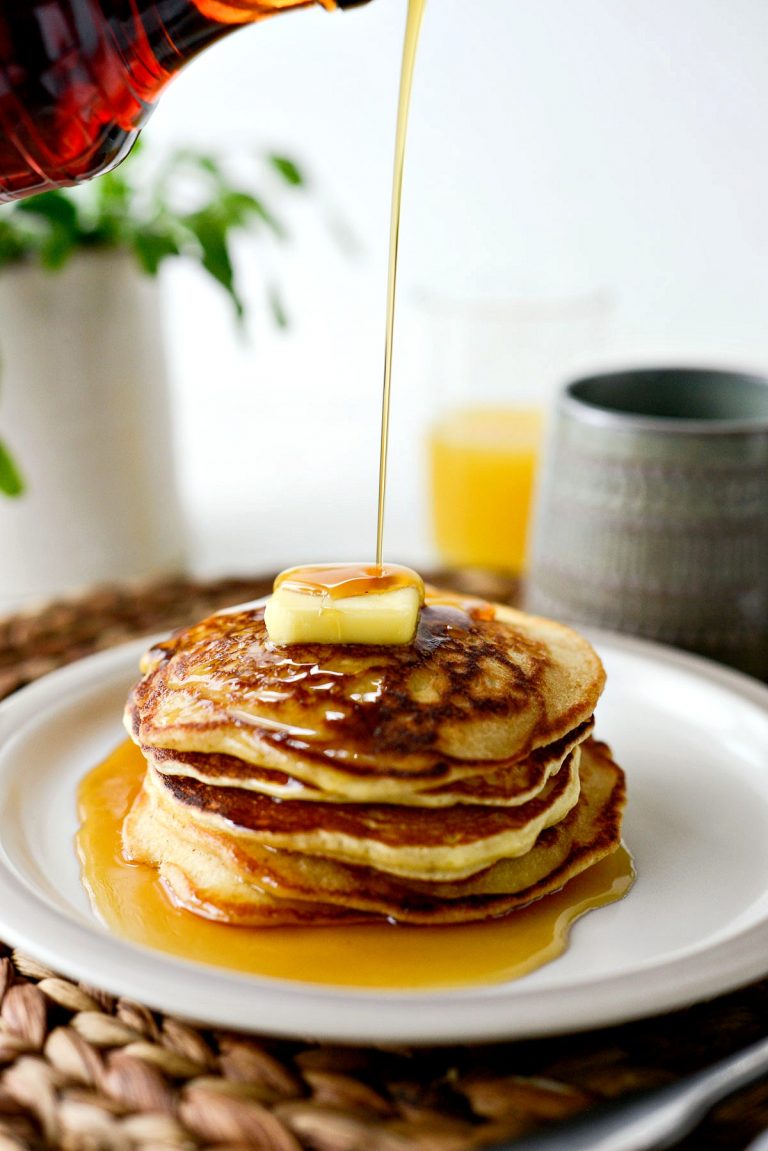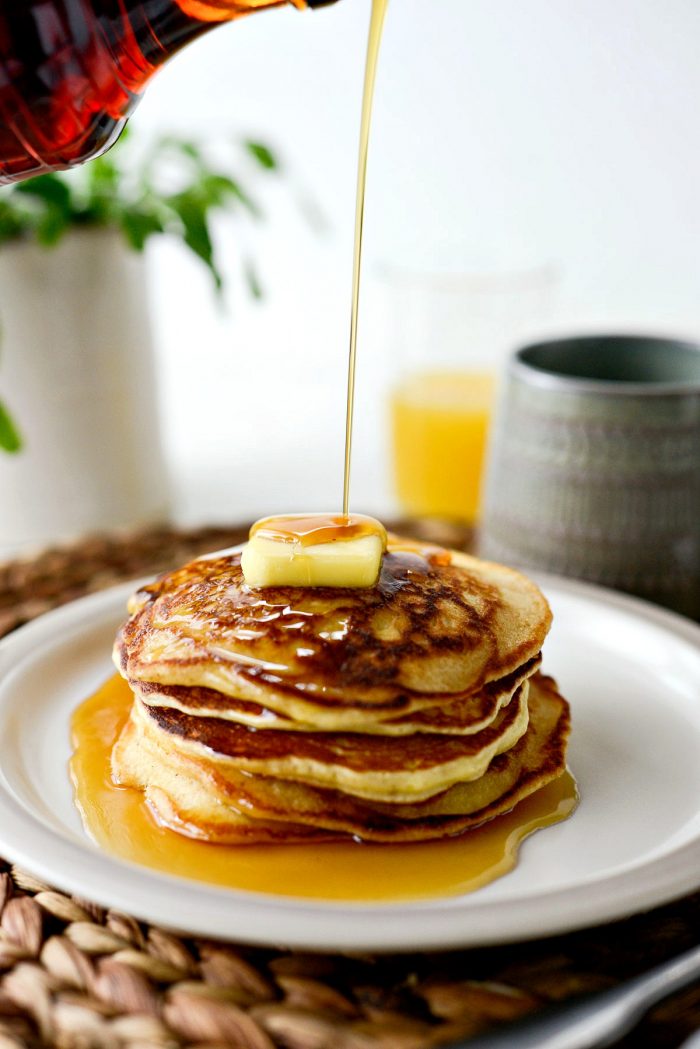 Stack and spread with salted butter before pouring real maple syrup over top.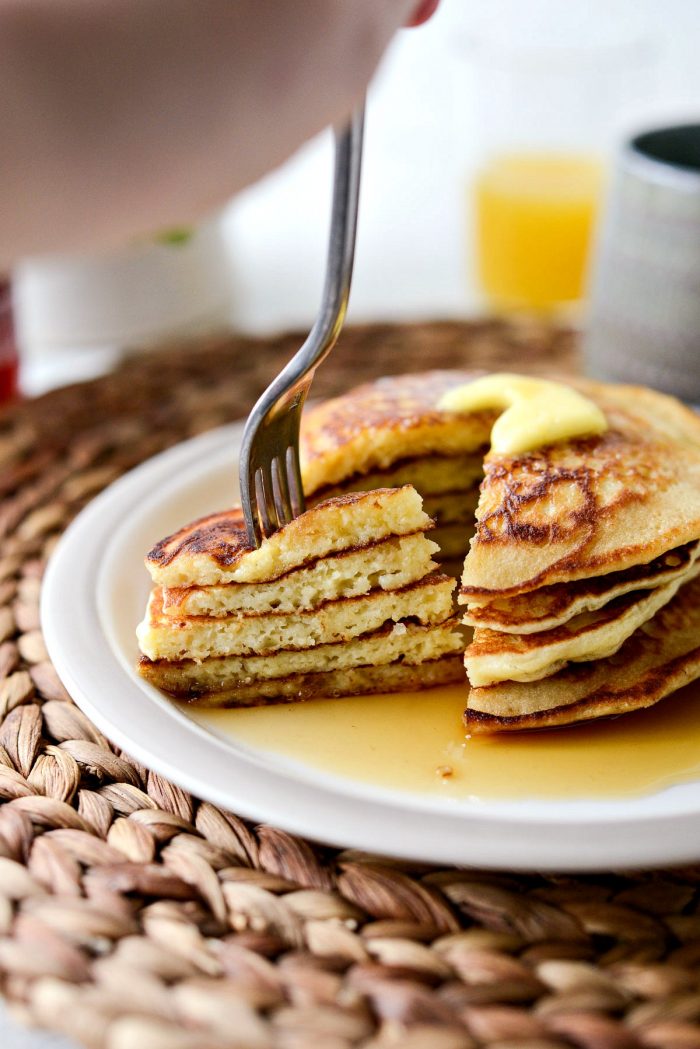 Look how light and fluffy!
These pancakes aren't too sweet and are incredibly delicious.
Enjoy! And if you give this Orecipe a try, let me know! Snap a photo and tag me on twitter or instagram!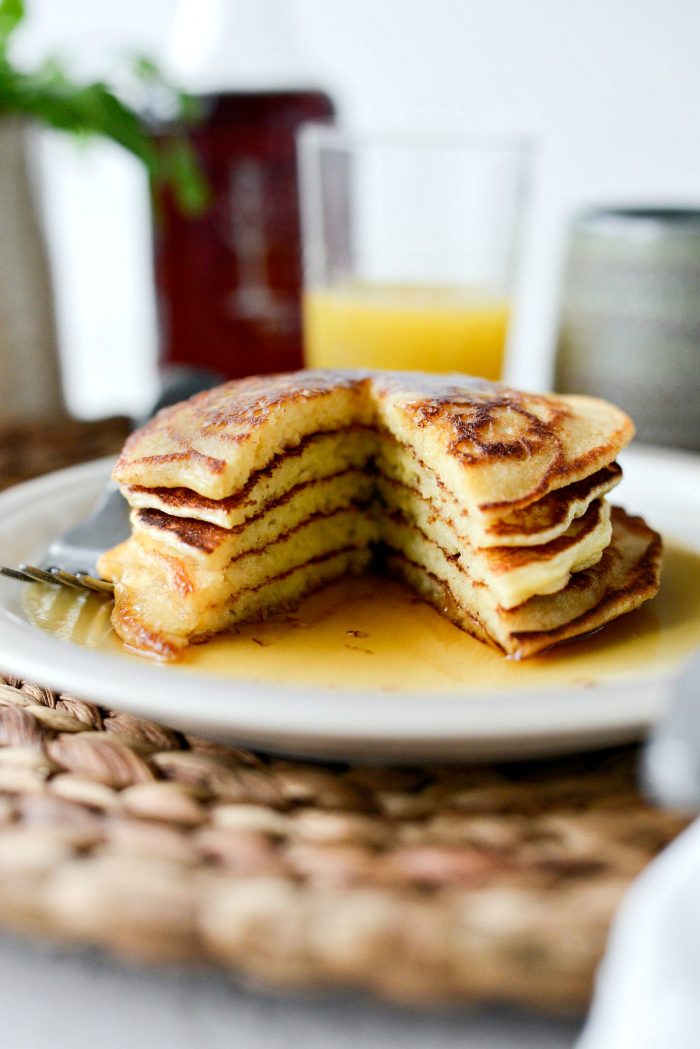 This post may contain affiliate links.
Buy the Cookbook: Simply Scratch : 120 Wholesome Homemade Recipes Made Easy Now available on Amazon »
THANK YOU in advance for your support!