In this Chipotle Pepita Salsa, roasted pepitas (shelled pumpkin seeds) are blended with a roasted red pepper, chipotle chiles, fire-roasted tomatoes, onions and fresh garlic and cilantro. An addictively smokey and delicious salsa!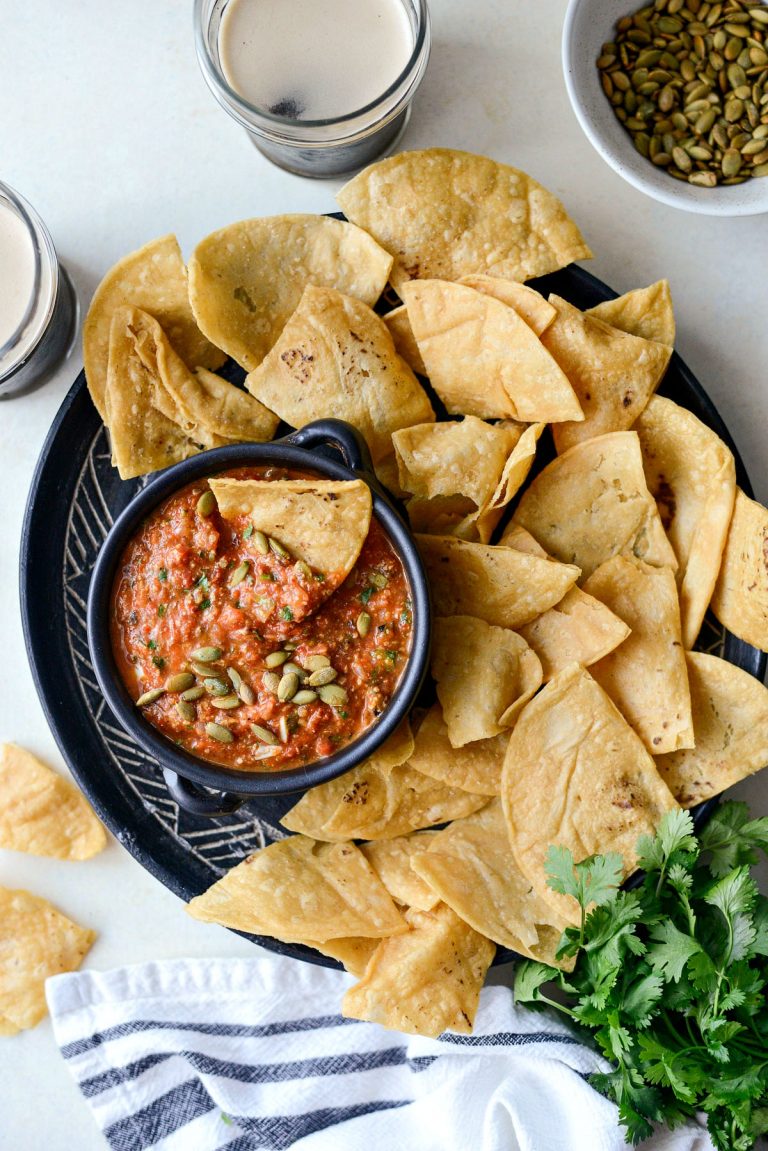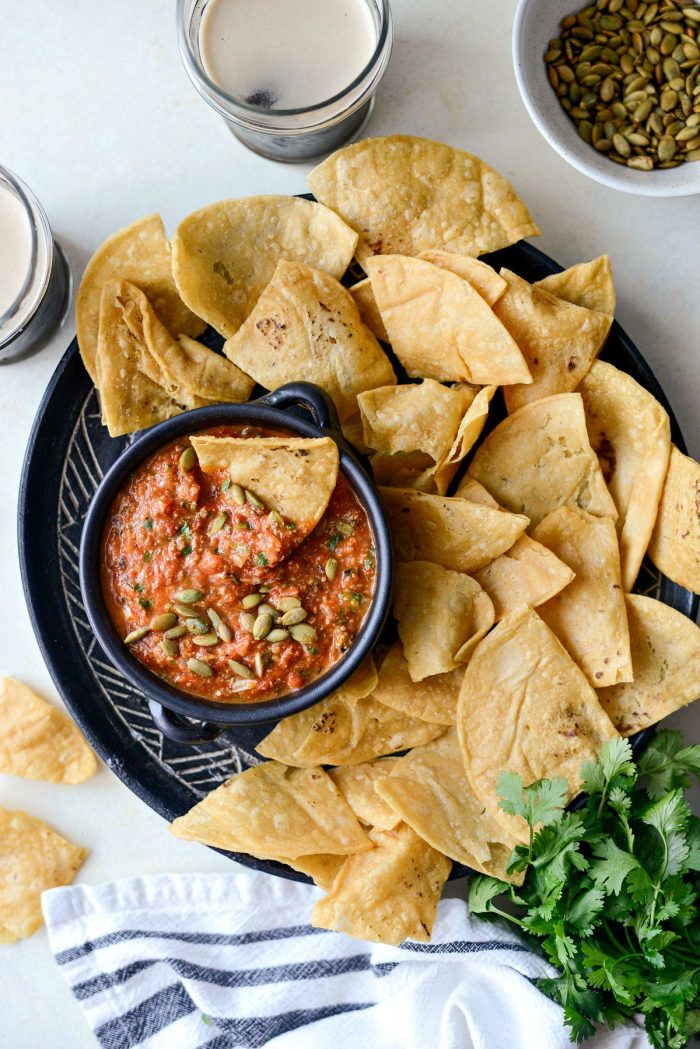 It's game day and I made a batch of salsa. But it's not your typical salsa. Since we're ankle deep in the season for all things pumpkin, we're using pumpkin seeds. YES pumpkin seeds. If you've had Trader Joes Pepita Salsa, you may be familiar. I just looked at the ingredients listed on the back of the jar and made my own version.
For those unfamiliar, brace yourselves for some serious deliciousness. In it roasted pepitas are blended with chipotle peppers, roasted red peppers, tomatoes and onions for a roasted, toasted bonkers-delicious salsa. I'm not exaggerating. It's SO incredibly flavorful and smoky (thank you chipotles!) and the nuttiness from the roasted pepitas is out of this world.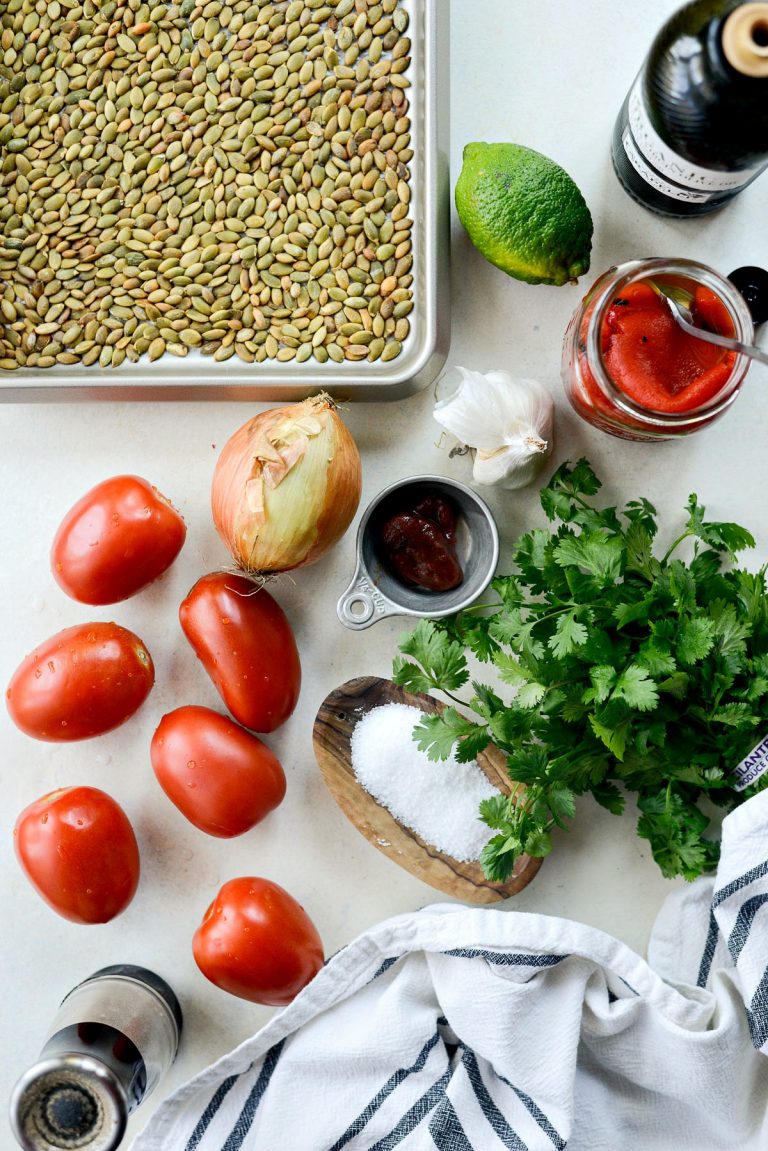 To Make This Chipotle Pepita Salsa You Will Need:
pepitas
tomatoes
yellow onion
olive oil
salt
chipotles
garlic
cilantro
lime juice
black pepper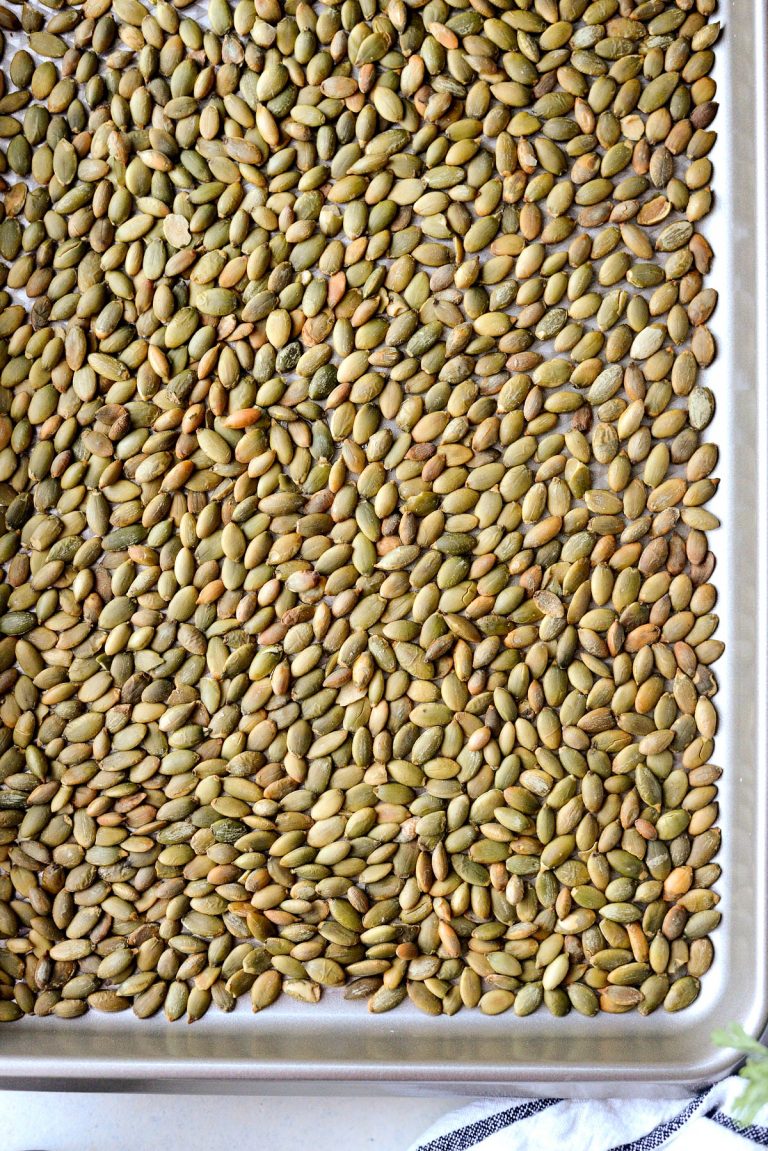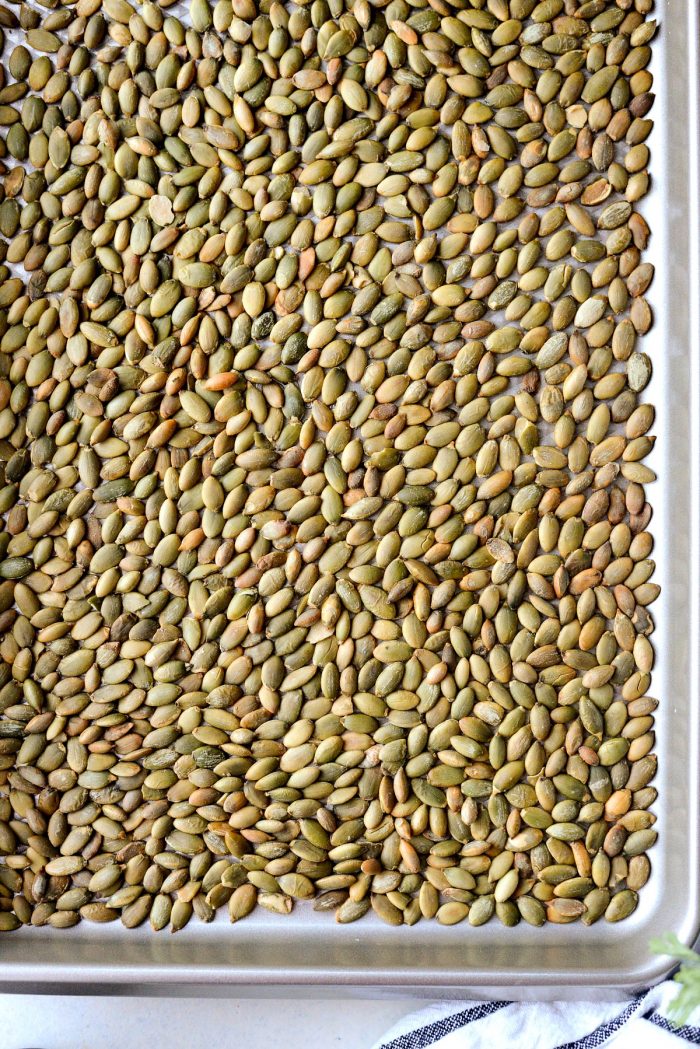 Place 1/2 cup (plus more for garnish!) onto a small, rimmed metal baking sheet. Roast in a preheated 325° oven for 10 to 12 minutes or until fragrant and golden brown. Allow to cool while preheating your broiler to high.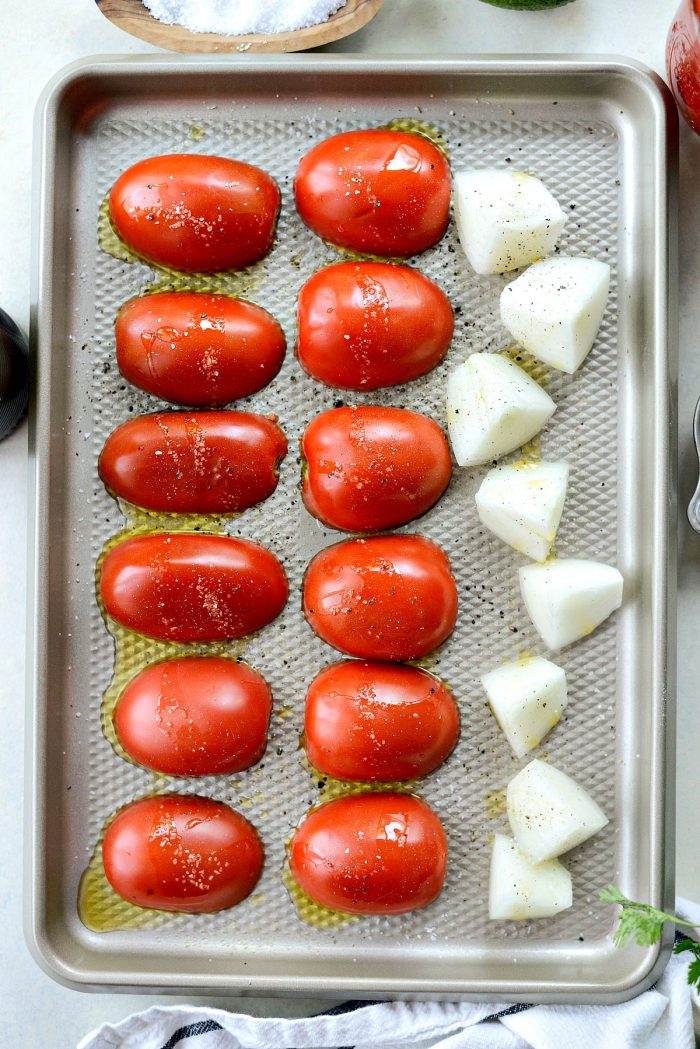 Cut 6 roma tomatoes in half and quarter a yellow onion and place them cut-side down onto a rimmed metal baking pan. Drizzle with a few teaspoons of olive oil and season with salt and pepper.
Broil for 6 to 8 minutes, roasting the pan halfway through, until the tomato skin is blistered and the onions are caramelized in spots.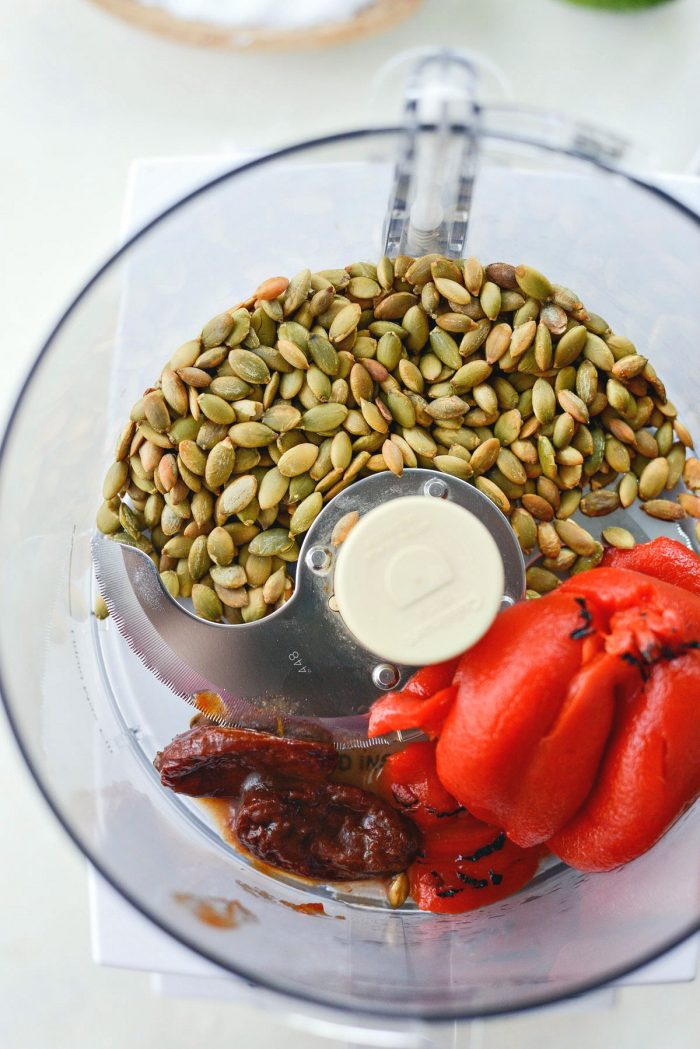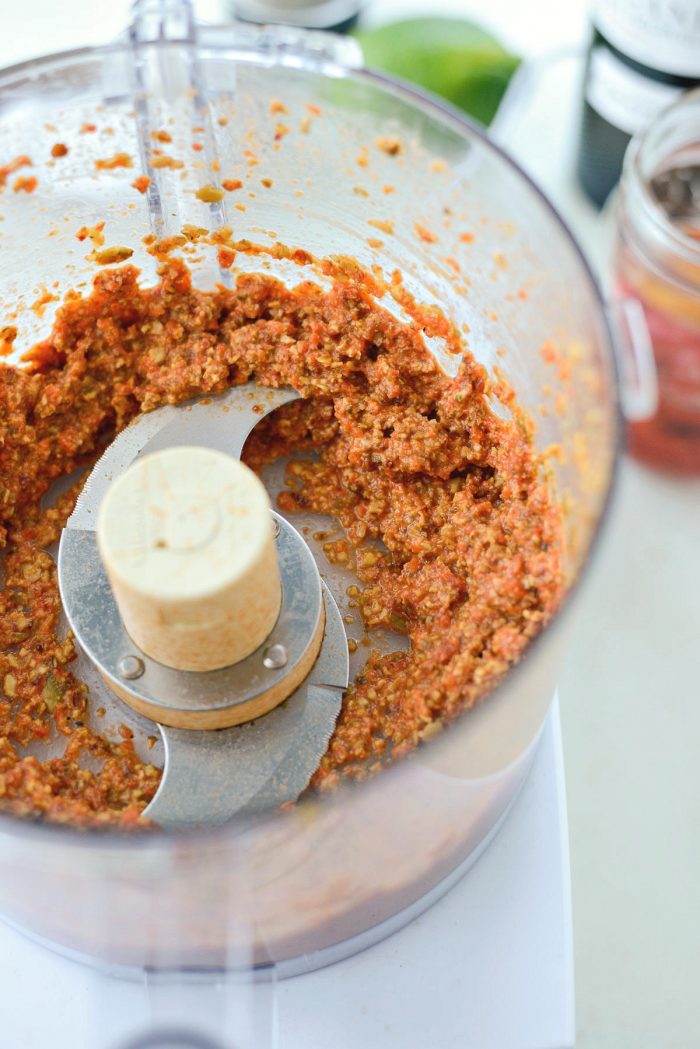 Next, to your food processor fitted with a blade attachment, add a 1/2 cup of the toasted pepitas, 2 chipotle peppers, 1 teaspoon adobo (or to taste), and 1 roasted red pepper.
Blend well.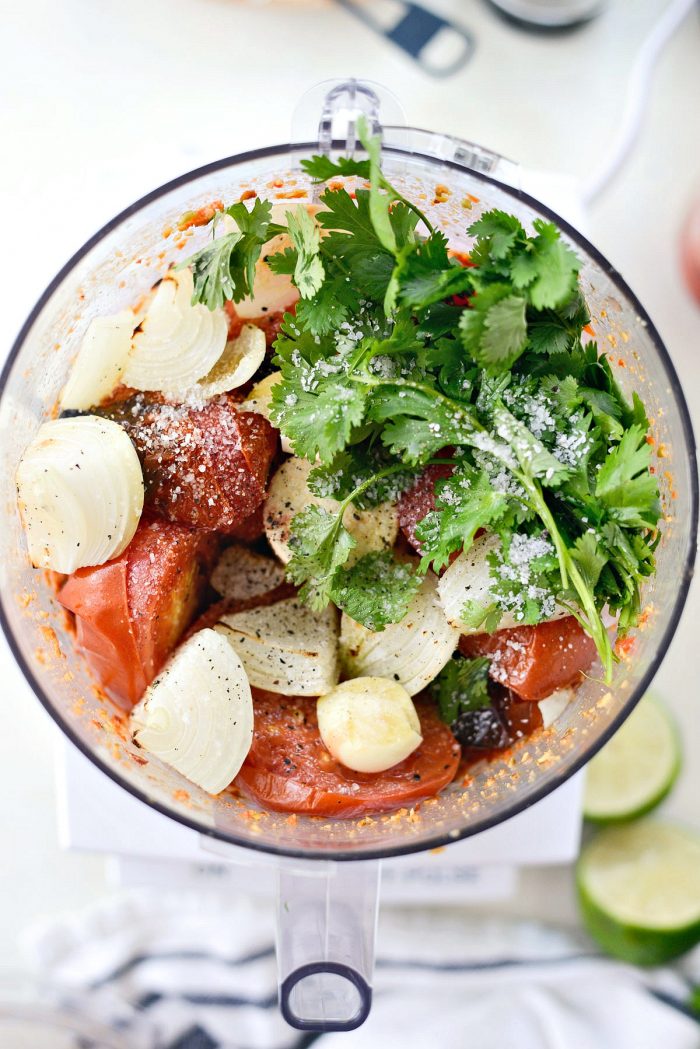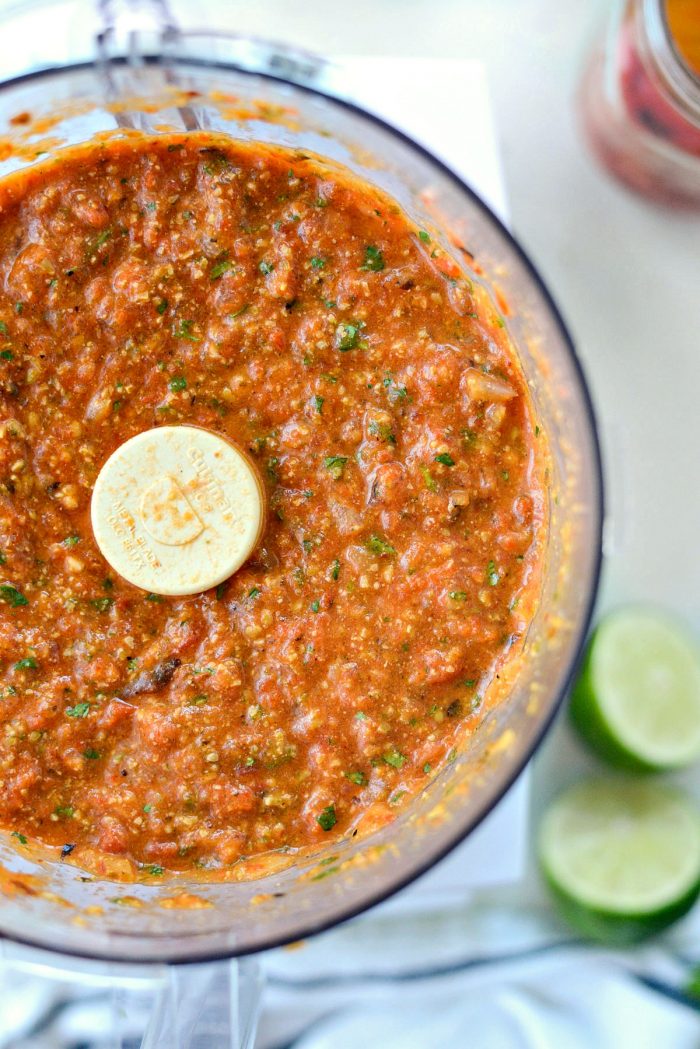 Toss in all of the roasted tomatoes, onion, garlic, a small handful of cilantro (about 1/4 cup), 1 teaspoon kosher salt and 1/4 teaspoon freshly ground black pepper. Secure the lid and pulse until everything is combined.
Taste test with a tortilla chip to get accurate saltiness and add more if it needs it.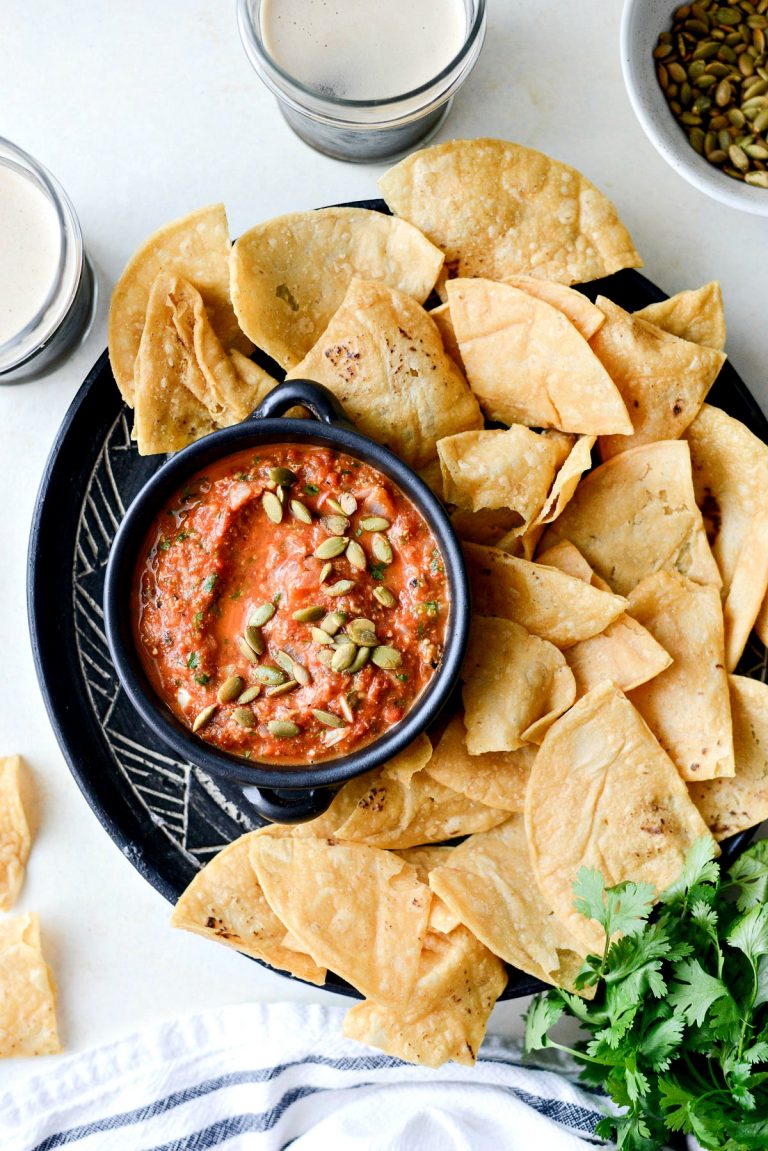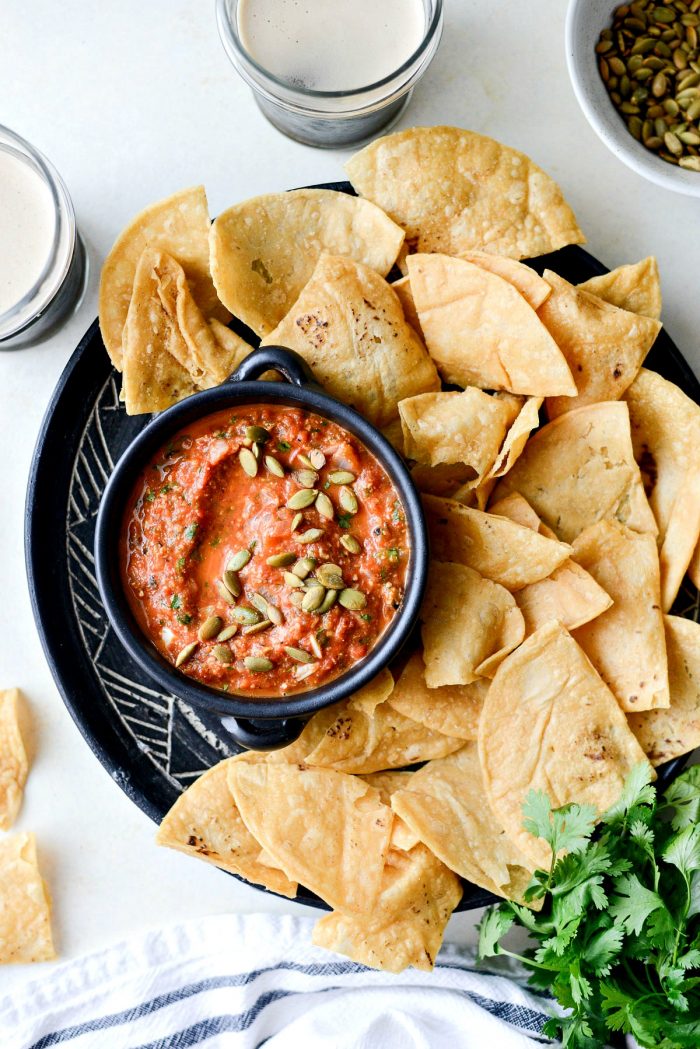 Enjoy! And if you give this Chipotle Pepita Salsa recipe a try, let me know! Snap a photo and tag me on twitter or instagram!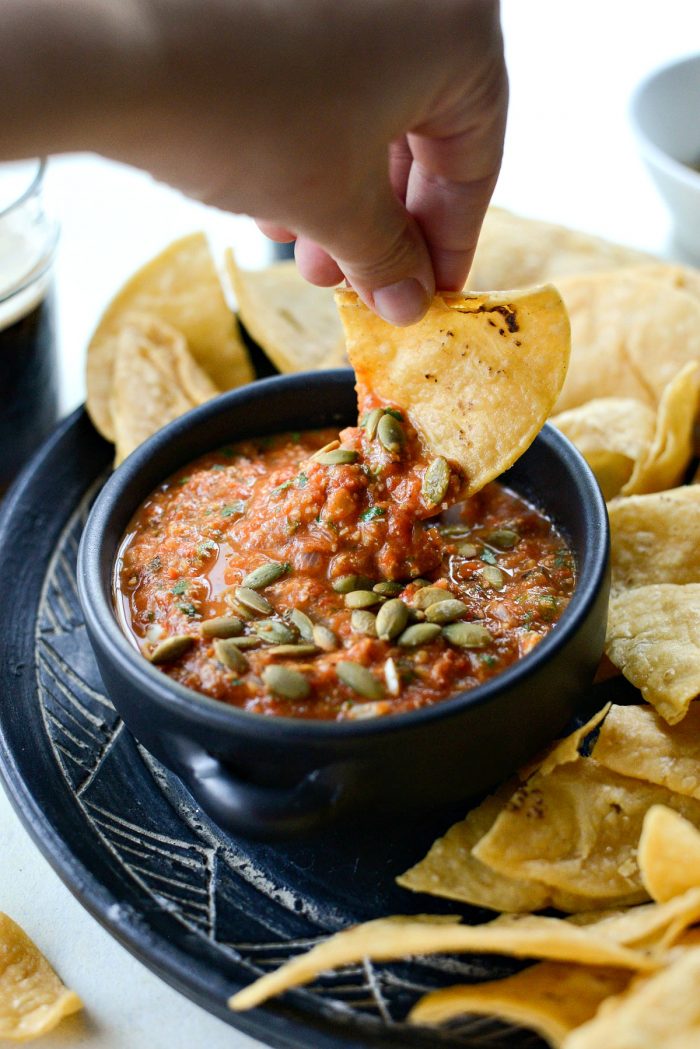 This post may contain affiliate links.
Buy the Cookbook: Simply Scratch : 120 Wholesome Homemade Recipes Made Easy Now available on Amazon »
THANK YOU in advance for your support!