This Roasted Turkey Cranberry Salad is a light and delicious way to use up leftover turkey. Turkey, dried cranberries, celery and onions are tossed with toasted pecans and a light greek yogurt dressing. Serves 6 in 15 minutes.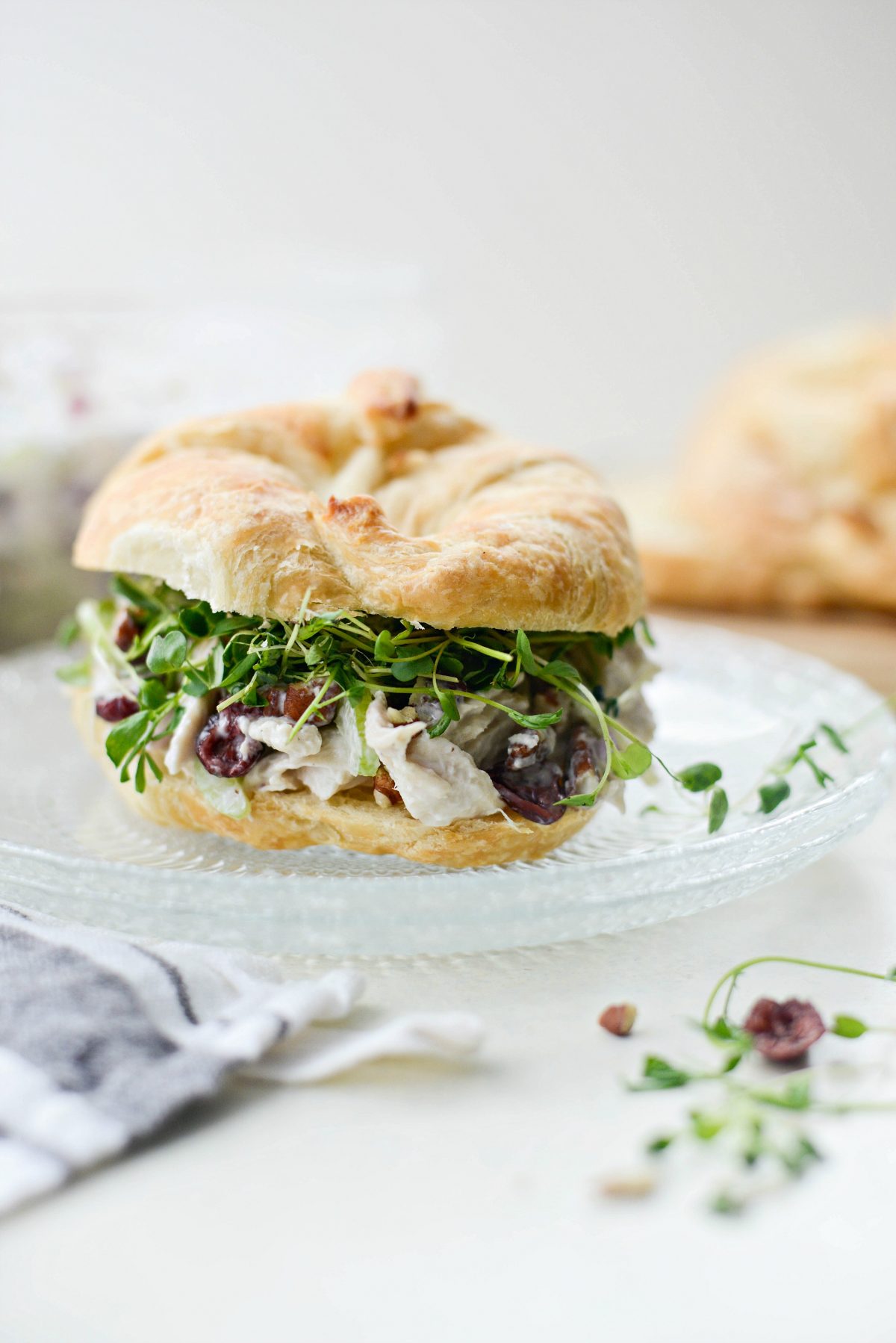 One last recipe for your leftover turkey before I spend the day making pies. With that said, do I have the recipe for you! This roasted turkey cranberry salad is the perfect light lunch you can feel good about. Especially after the heavy yet equally delicious Thanksgiving dinner.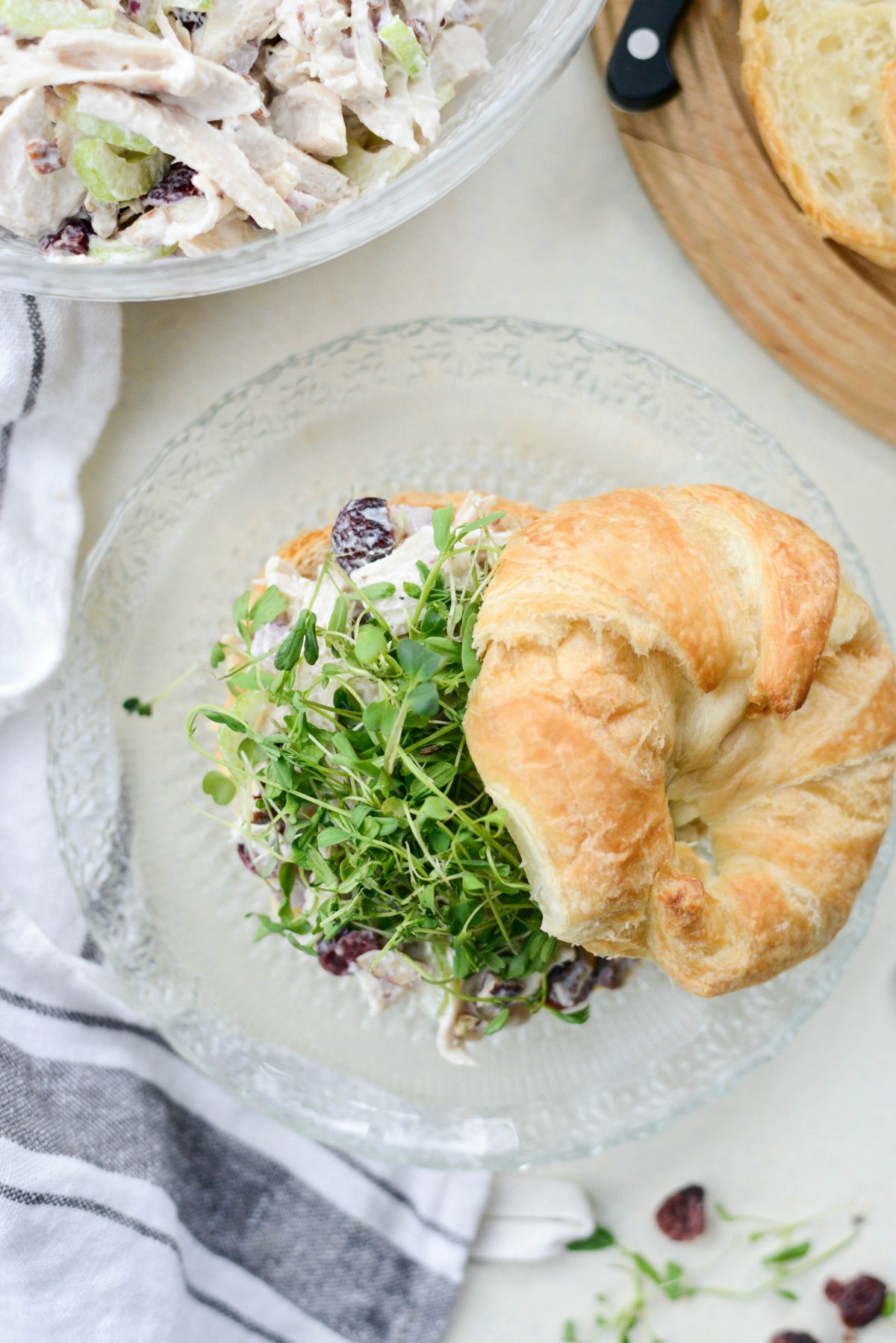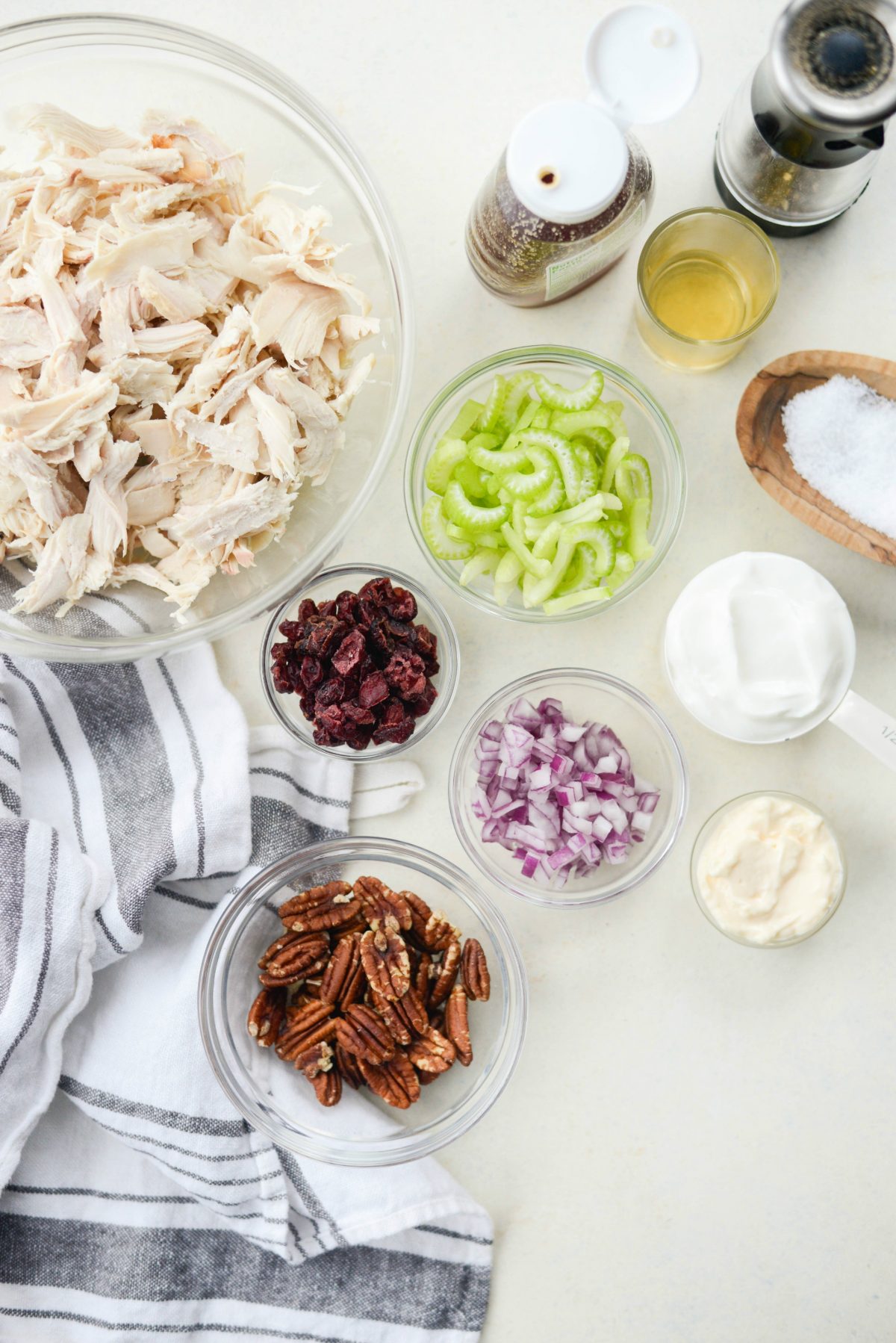 First, gather your ingredients. Here's what you'll need; 1/2 cup Greek yogurt, 2 tablespoons mayonnaise, 1-1/2 tablespoons apple cider vinegar, 1 tablespoon honey, salt and pepper, 4 cups cooked and shredded turkey, 1/3 cup sliced celery, 1/4 cup finely diced red onion, 1/4 cup dried cranberries and 1/3 cup pecans (toasted and then chopped).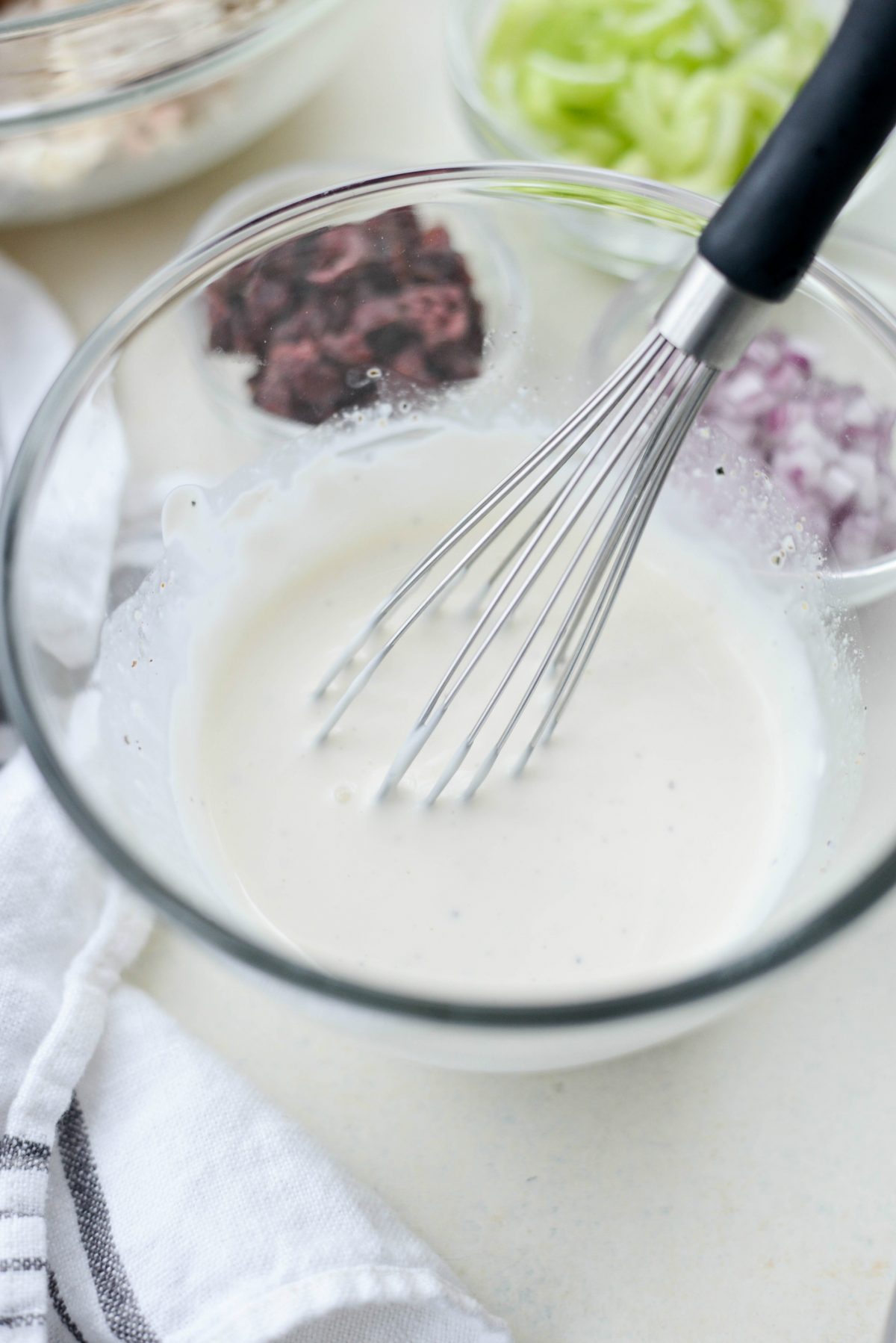 To start, first add greek yogurt, mayo, cider vinegar, honey, salt and pepper in to a medium bowl. Then whisk well to combine and set off to the side.
Next, in a large bowl, add the cooked turkey, celery, red onion and chopped toasted pecans. Toasting the pecans really adds some flavor! And because it's fancy 😉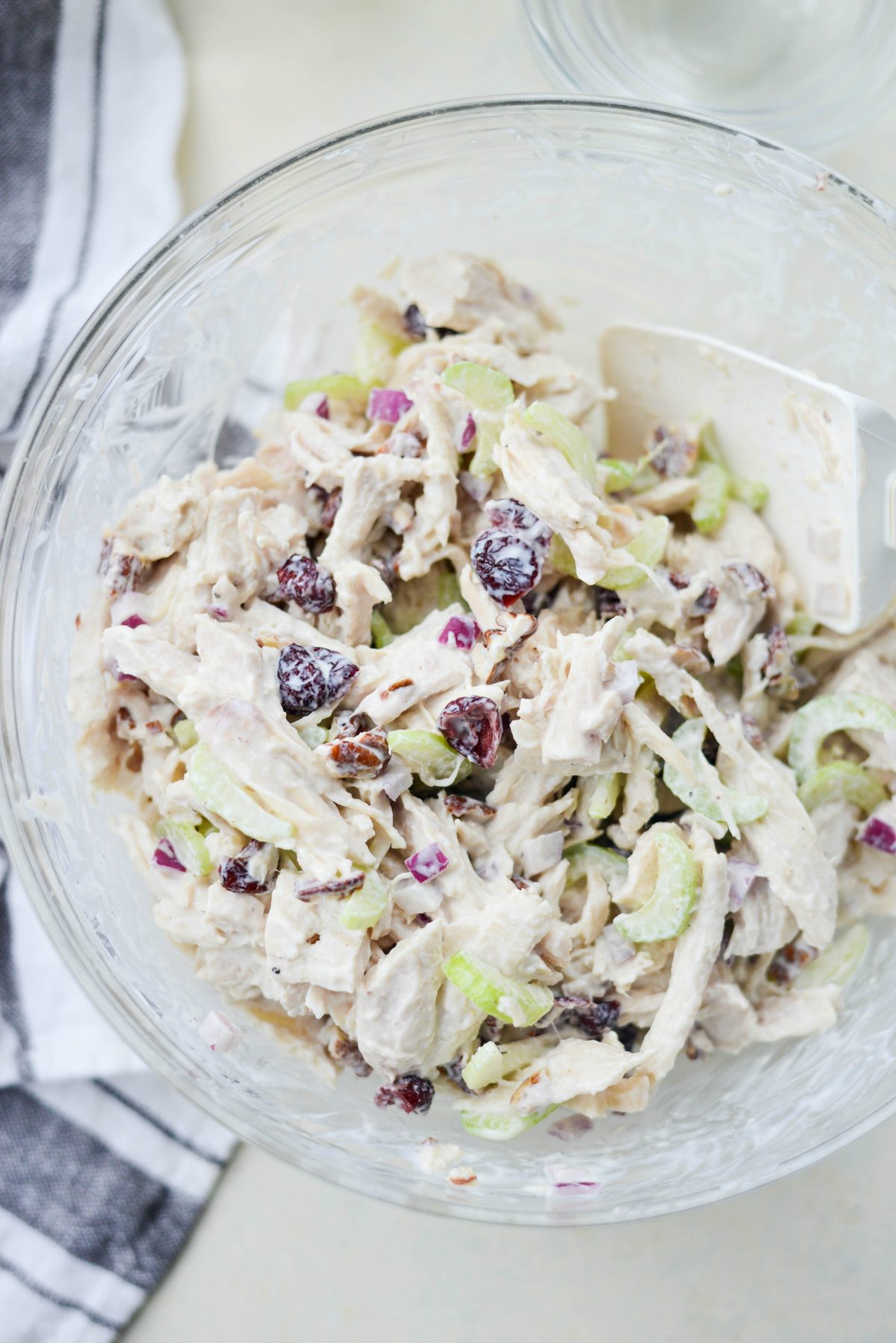 Then pour the greek yogurt dressing into the bowl and toss until all of the dressing is throughout.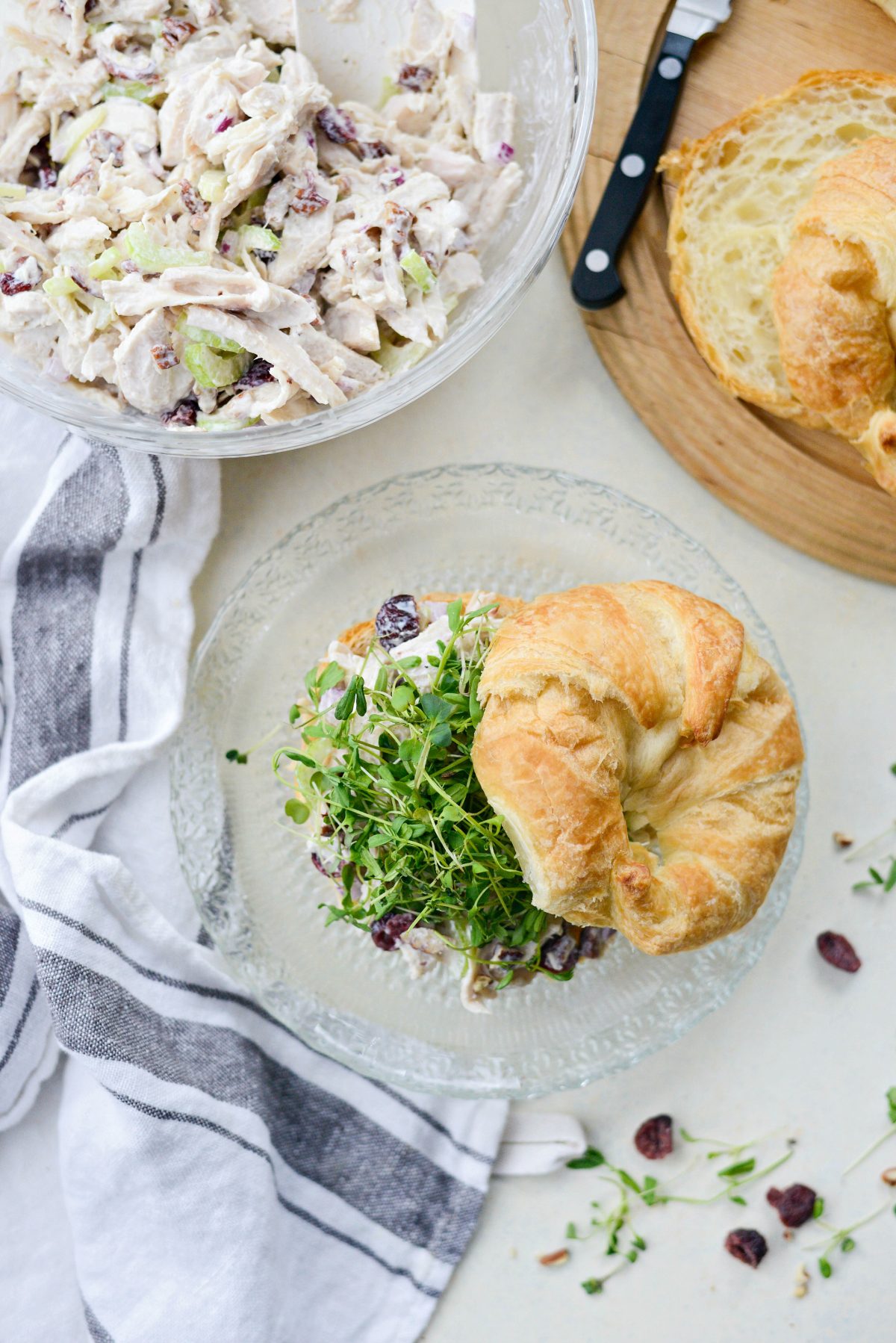 However you decide to serve this is up to you! For my girls, I cut a large croissant in half horizontally and topped it with 3/4 cup of the roasted turkey cranberry salad and sprinkled micros greens onto for color and texture. For moi, I ate it on a bed of baby arugula, with the micro greens and extra black pepper.
I love the crunch of the celery and onions with the toasted pecans and sweet dried cherries. This roasted turkey cranberry salad is great for a light lunch or brunch or for meal prepping for the week.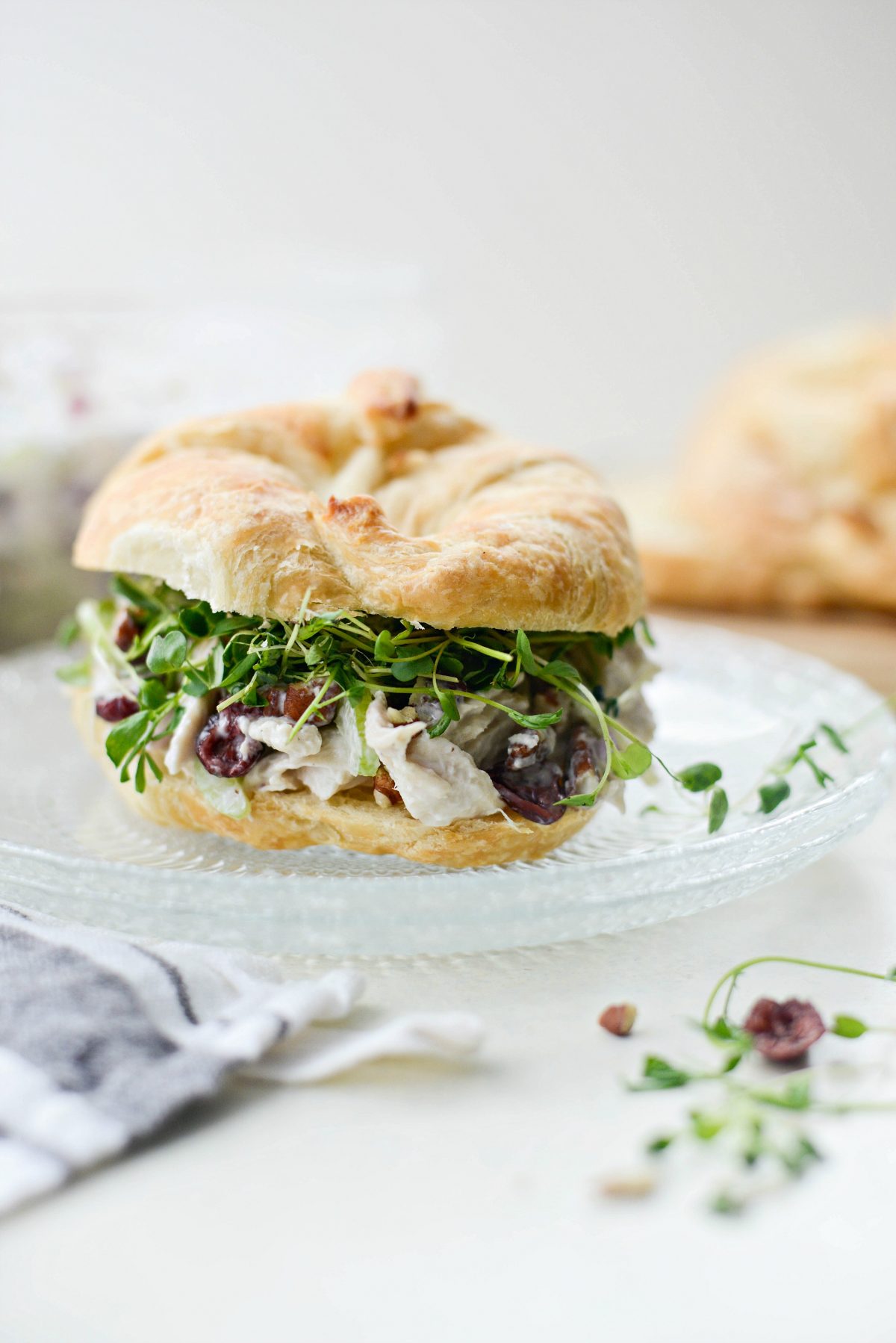 Enjoy! And if you give this Roasted Turkey and Cranberry Salad with Greek Yogurt Dressing recipe a try, let me know! Snap a photo and tag me on twitter or instagram!
My cookbook Simply Scratch : 120 Wholesome Homemade Recipes Made Easy is now available! CLICK HERE for details and THANK YOU in advance!
[this post contains affiliate links.]
This post may contain affiliate links.
Buy the Cookbook: Simply Scratch : 120 Wholesome Homemade Recipes Made Easy Now available on Amazon »
THANK YOU in advance for your support!