These Meat Lovers Ciabatta Pizzas are loaded with all kinds of deliciousness. Slices of homemade ciabatta bread is topped with a robust fire-roasted tomato sauce, shredded fontina, 4 kinds of meat and mozzarella cheese bombs!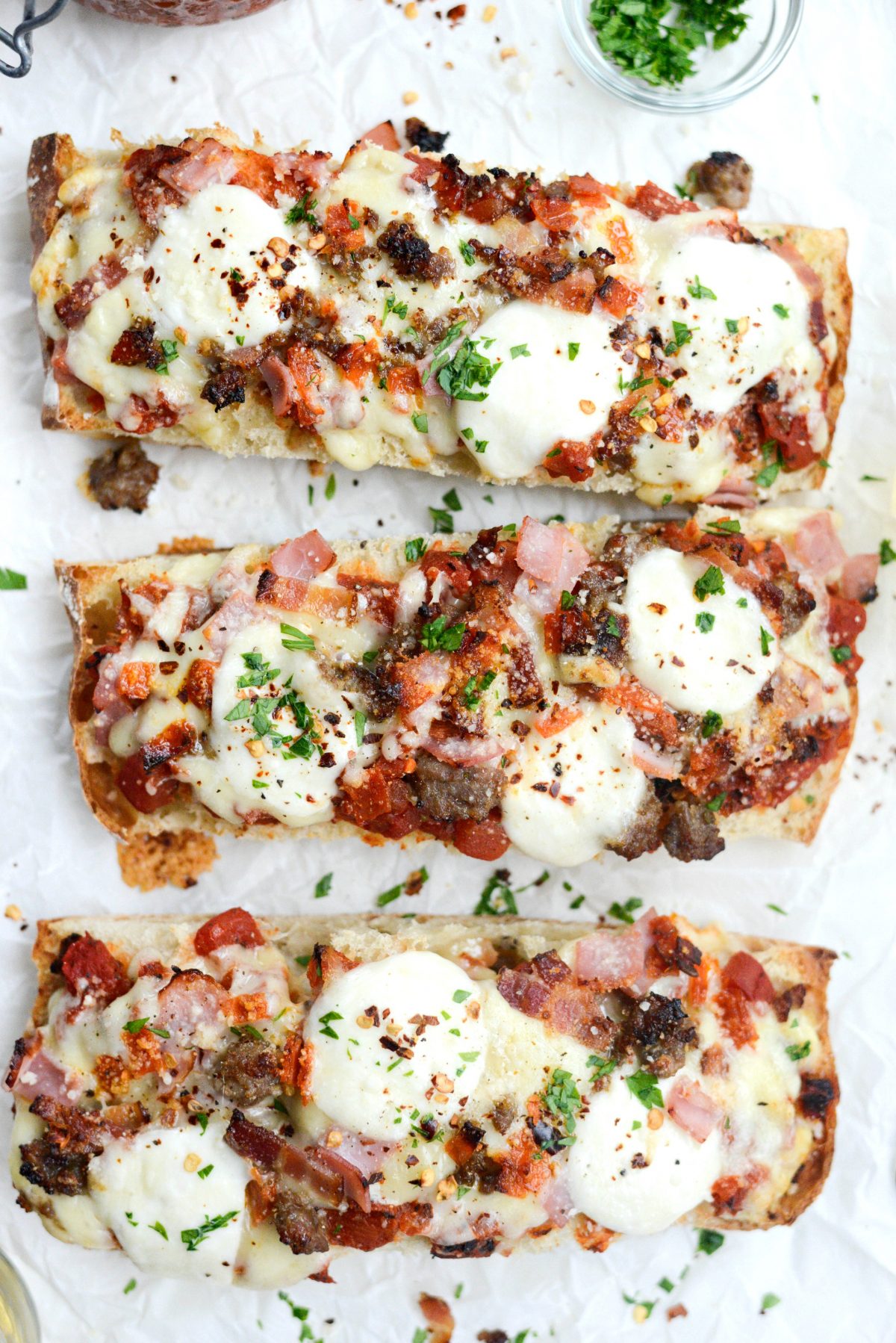 If you've been checking in the last couple of days, everything should be coming together. Yes, I made homemade ciabatta bread and a fire-roasted tomato pizza sauce just to load it up with meats and cheeses, turning it all into a meat lovers dream pizza.
Sure it took me 3 days of blogging to pull this masterpiece together, no big deal. I managed through by listening to my newest podcast obsession, Serial. Like most things in my life, I'm late to the game, but better late than never. For the few of you who don't know, Serial is an investigative journalism podcast. Each season (as of now there's 3) covers a true story. I'm three-quarters of the way into season 1 so far. So as to what kind of stories, I'm not sure yet (no spoilers!). The first season narrates a criminal case, and I'm addicted. If I'm not listening on my bluetooth speaker then I have my earbuds in. Listening.
Like right now, it's taking me forever to write this post because I keep pausing mid-sentence to listen. Obsessed much? Sometimes I get caught staring off into space because I'm so into it. My family gives me weird looks.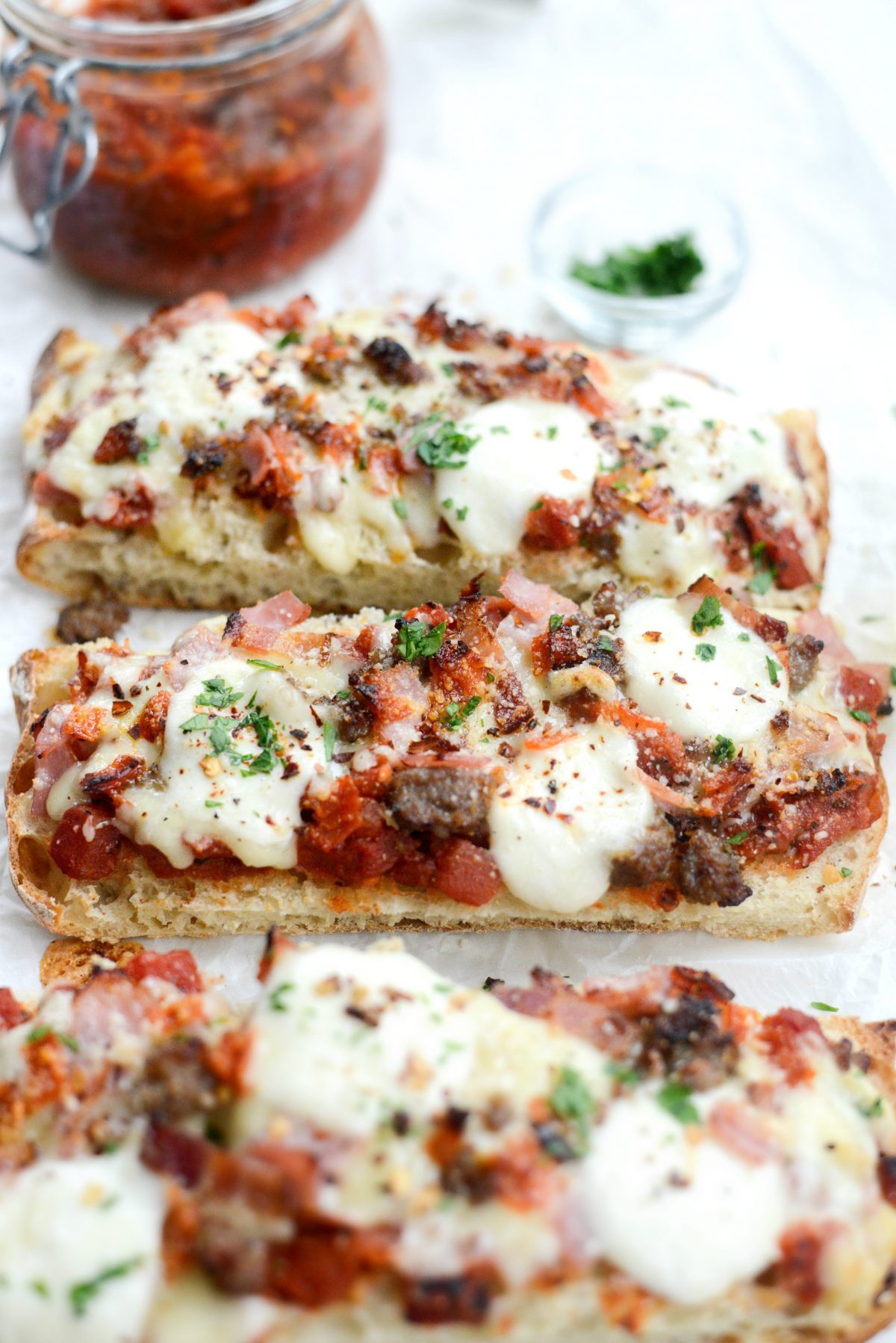 Podcast and pizza. Sounds like a the perfect night to me.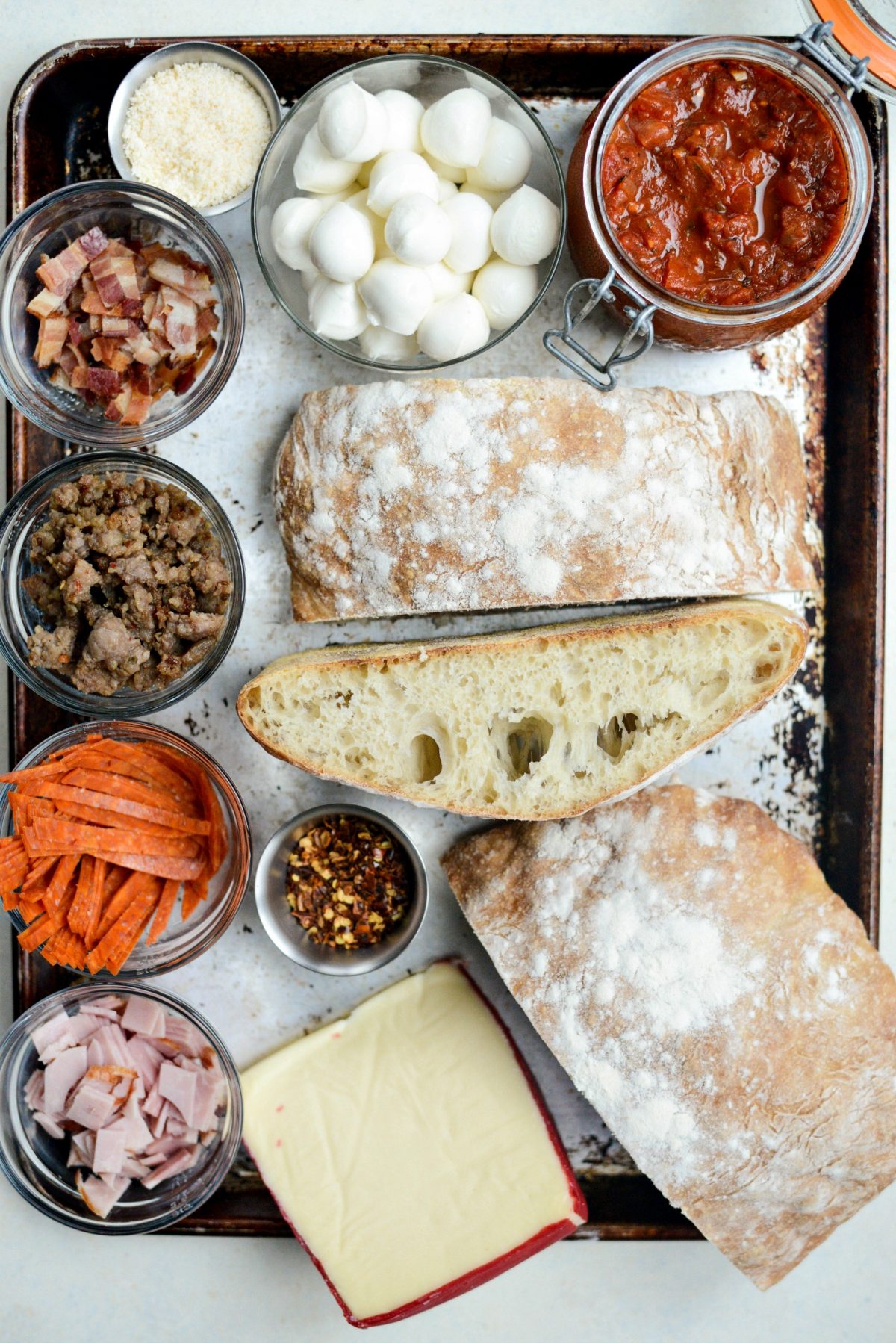 To make these meat lovers ciabatta pizzas You Will Need:
homemade or store-bought ciabatta (no judgement here)
pizza sauce
8 ounces fontina cheese
about 1/2 cup diced ham
pepperoni
Italian sausage
bacon
Fresh mozzarella ciliegine
freshly grated parmesan
red pepper flakes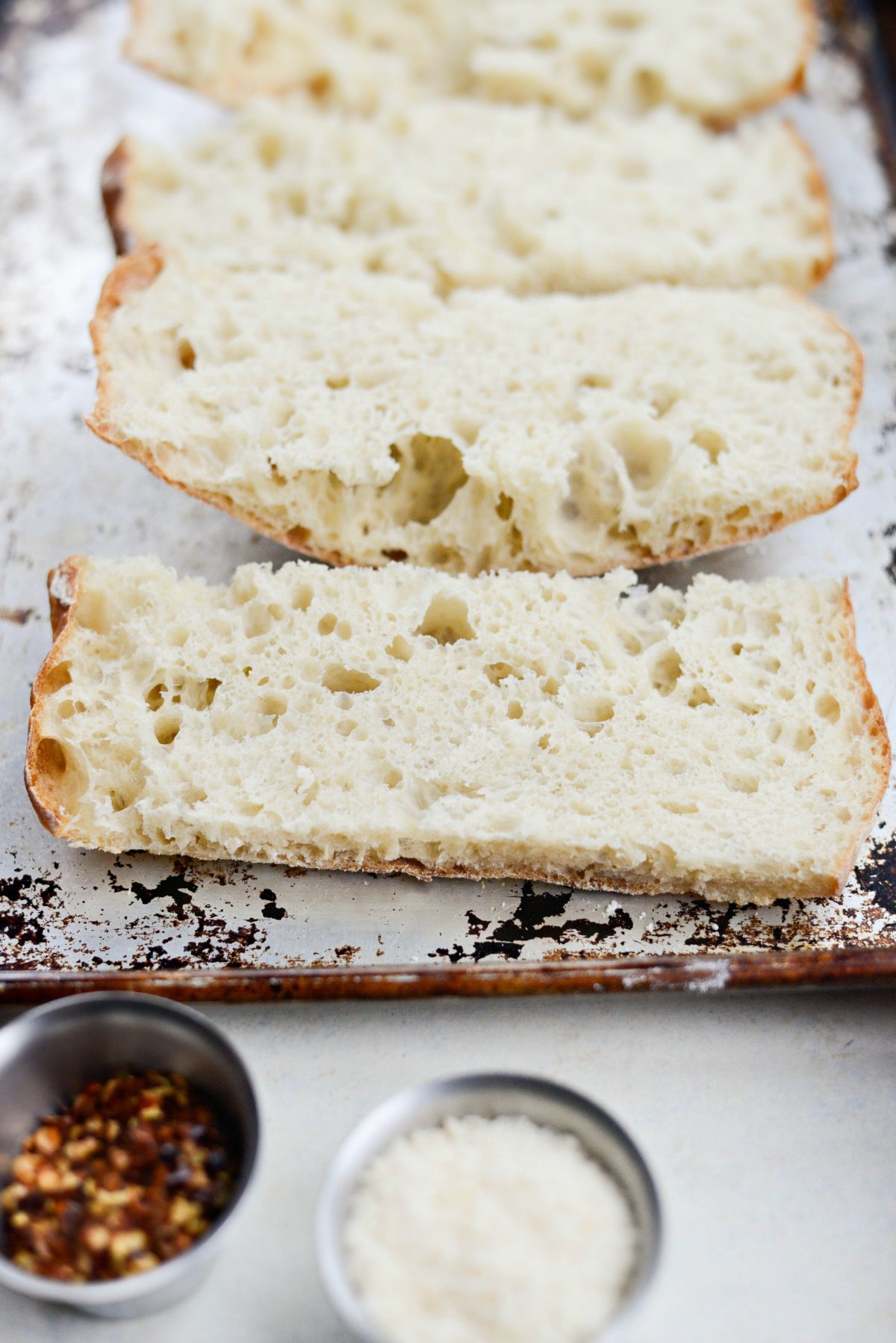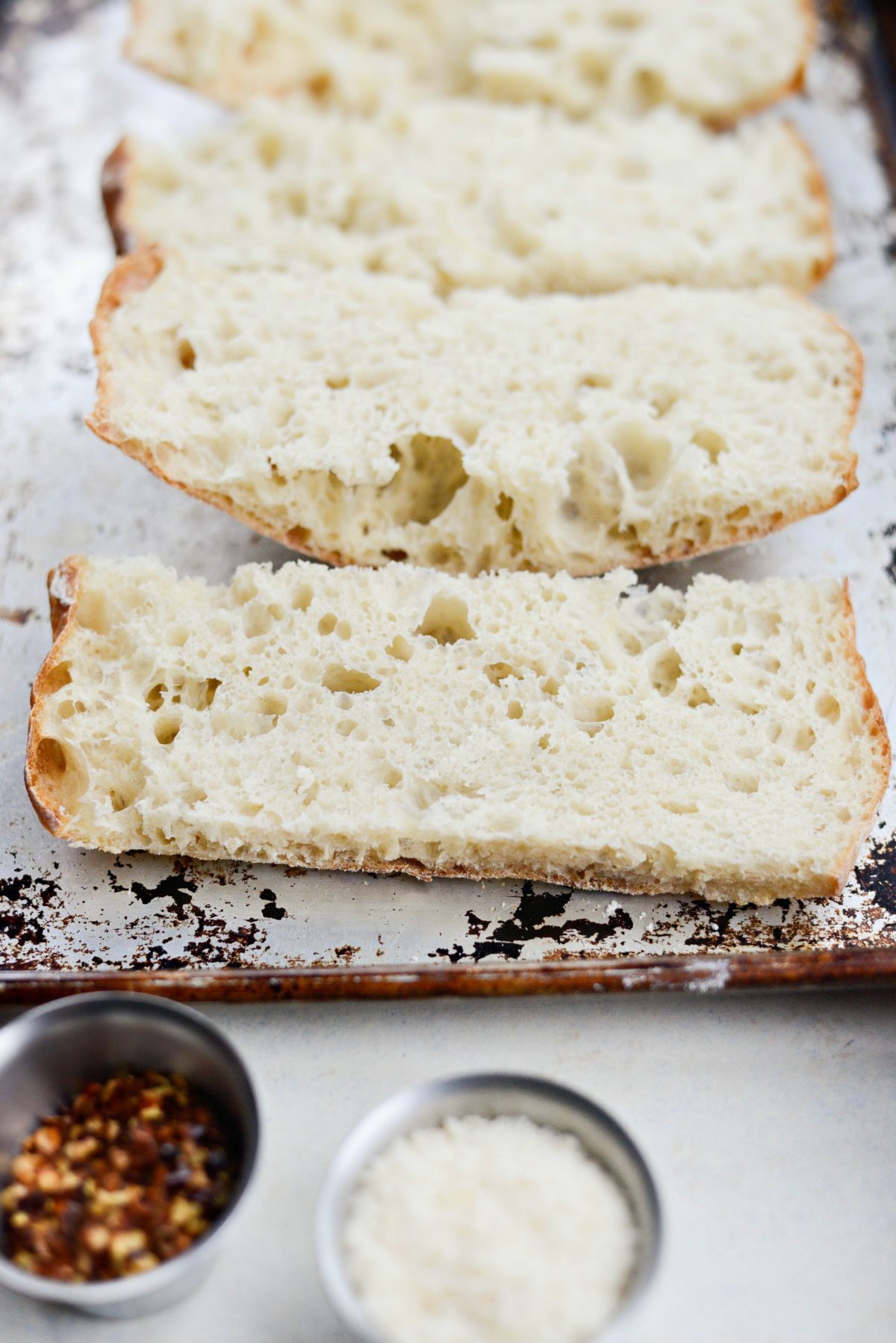 First slice the ciabatta in half (lengthwise) and then into 4 to 6 thick pieces.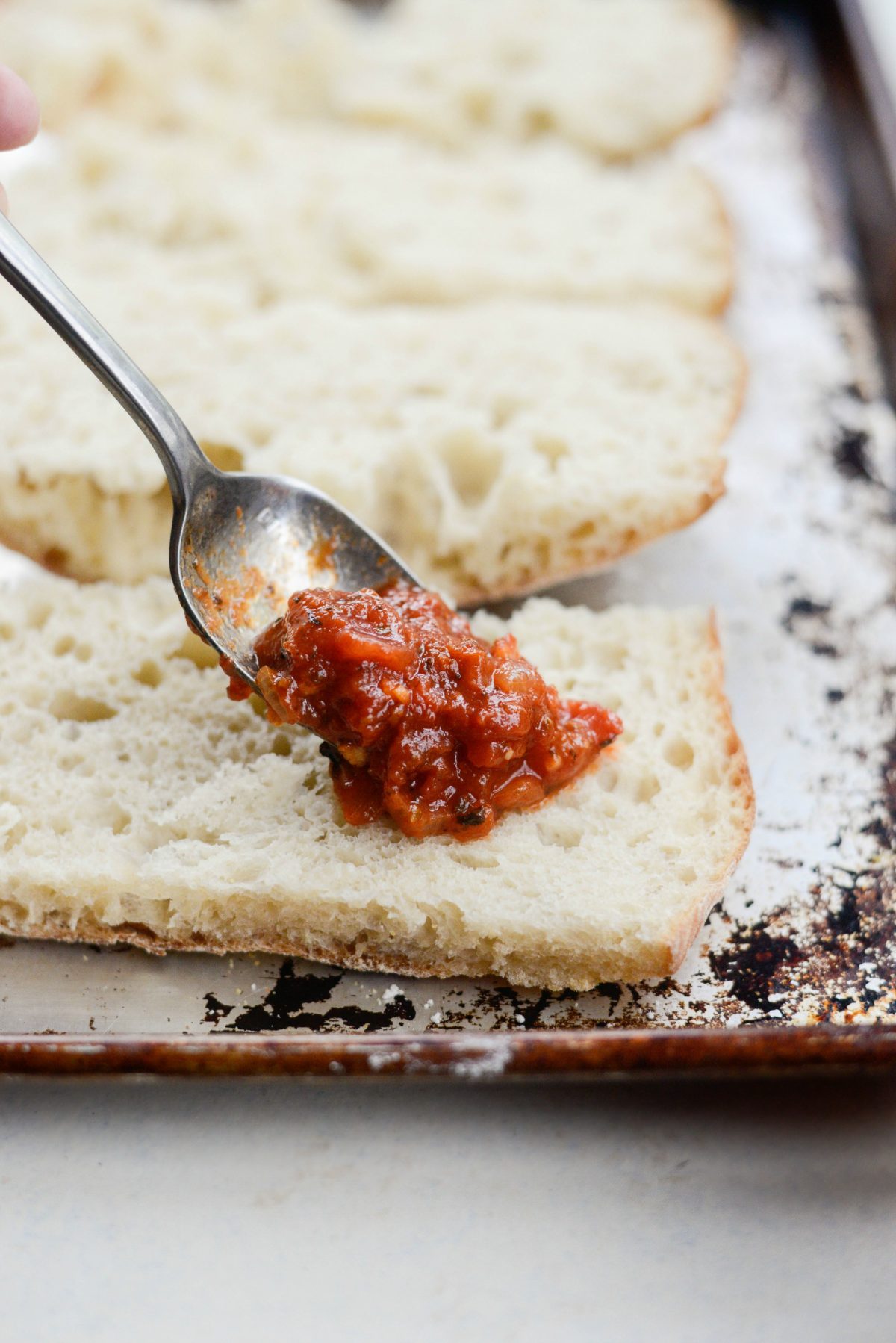 Next, spoon the pizza sauce onto each slice and spread it evenly.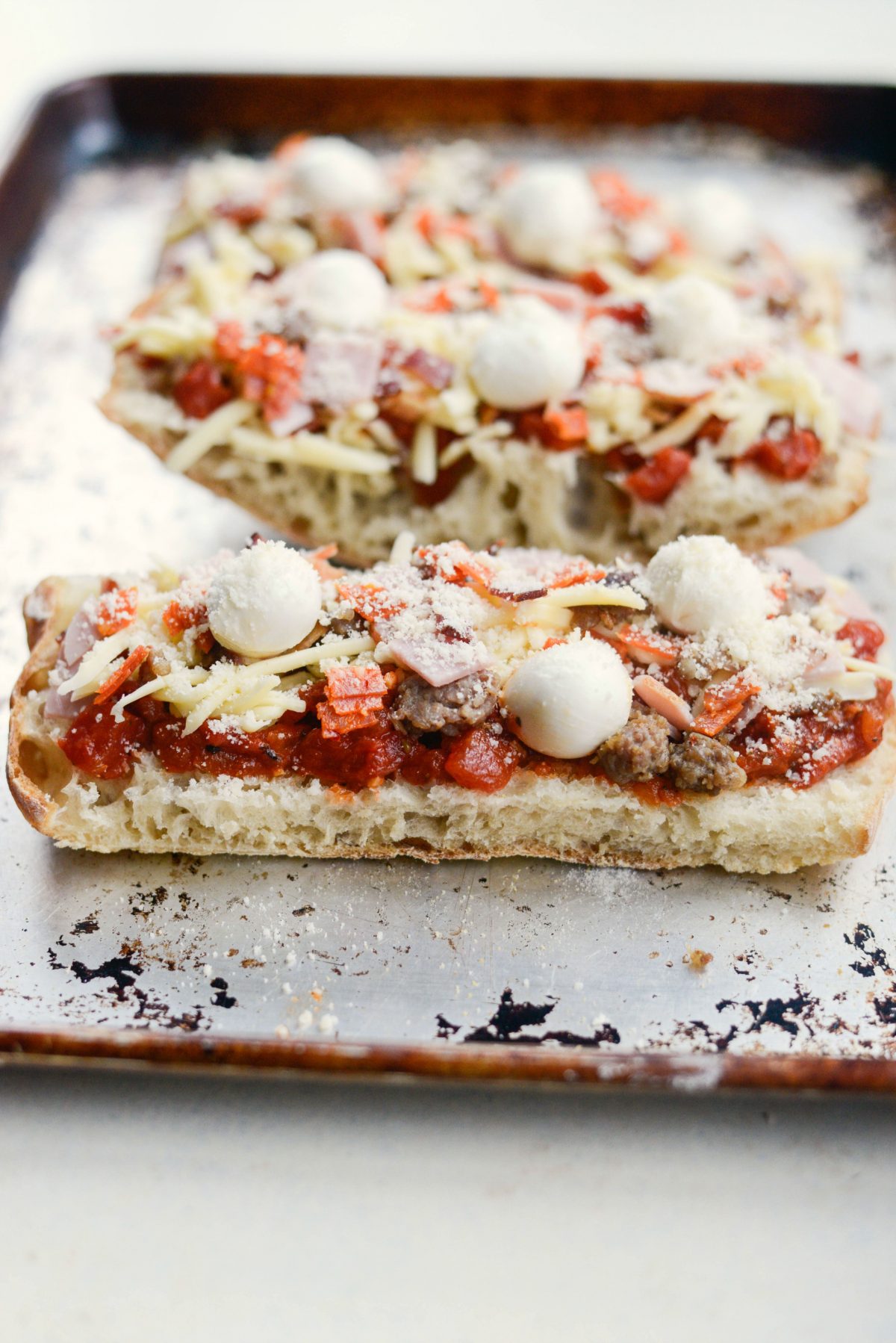 Then sprinkle with the shredded fontina cheese and top with cooked Italian sausage, bacon, pepperoni and ham. Drop 3 to 4 mozzarella balls on top and sprinkle with parmesan cheese.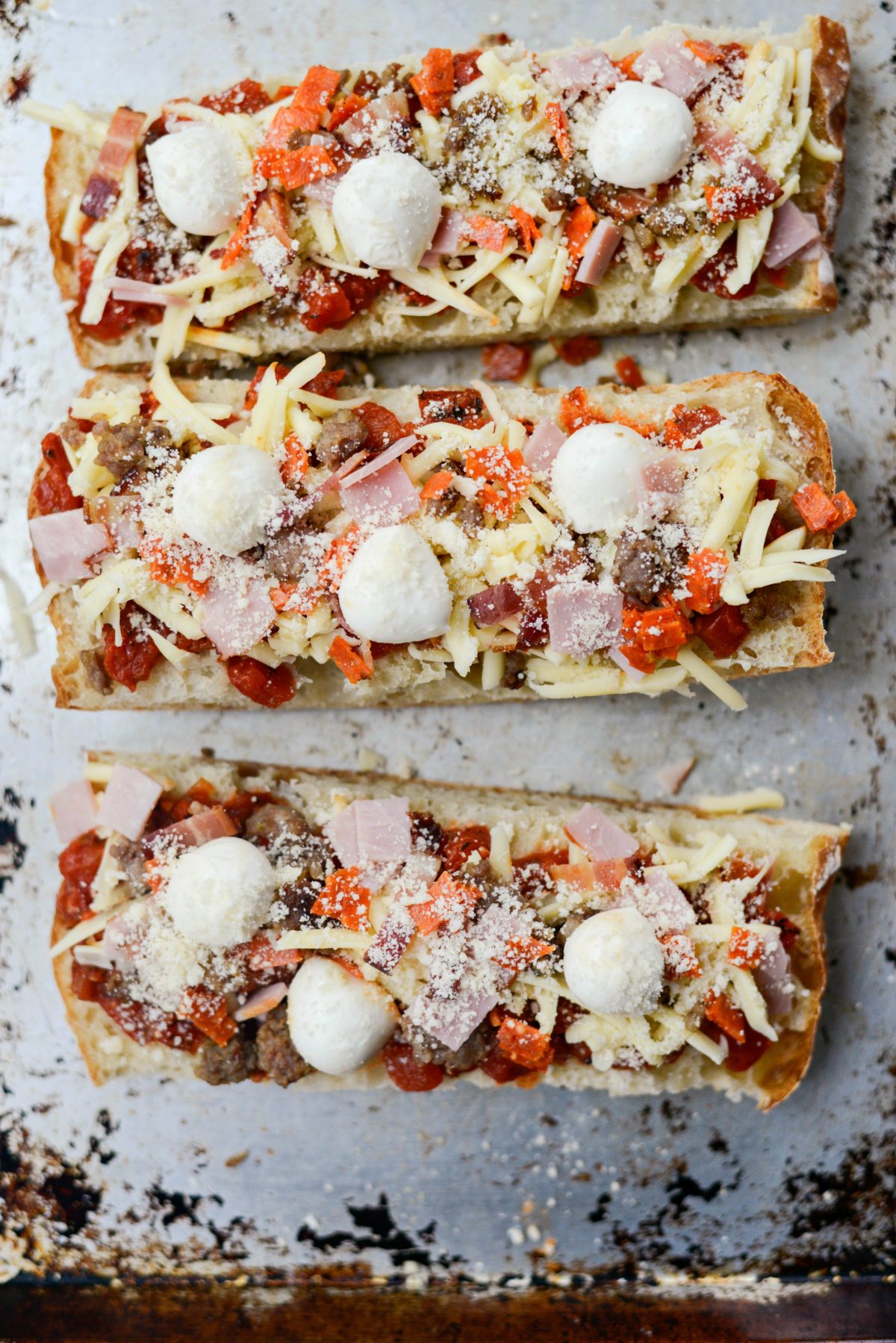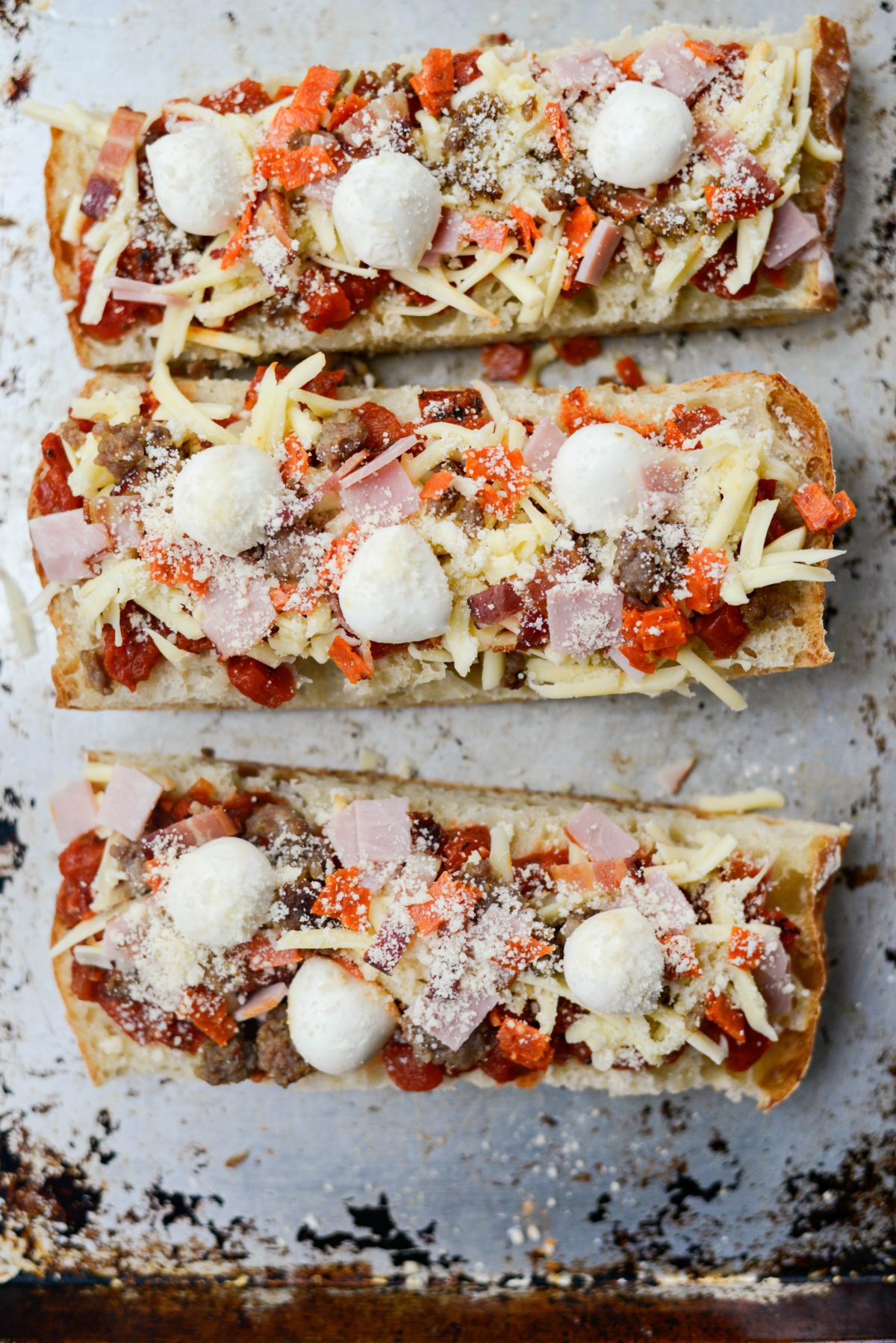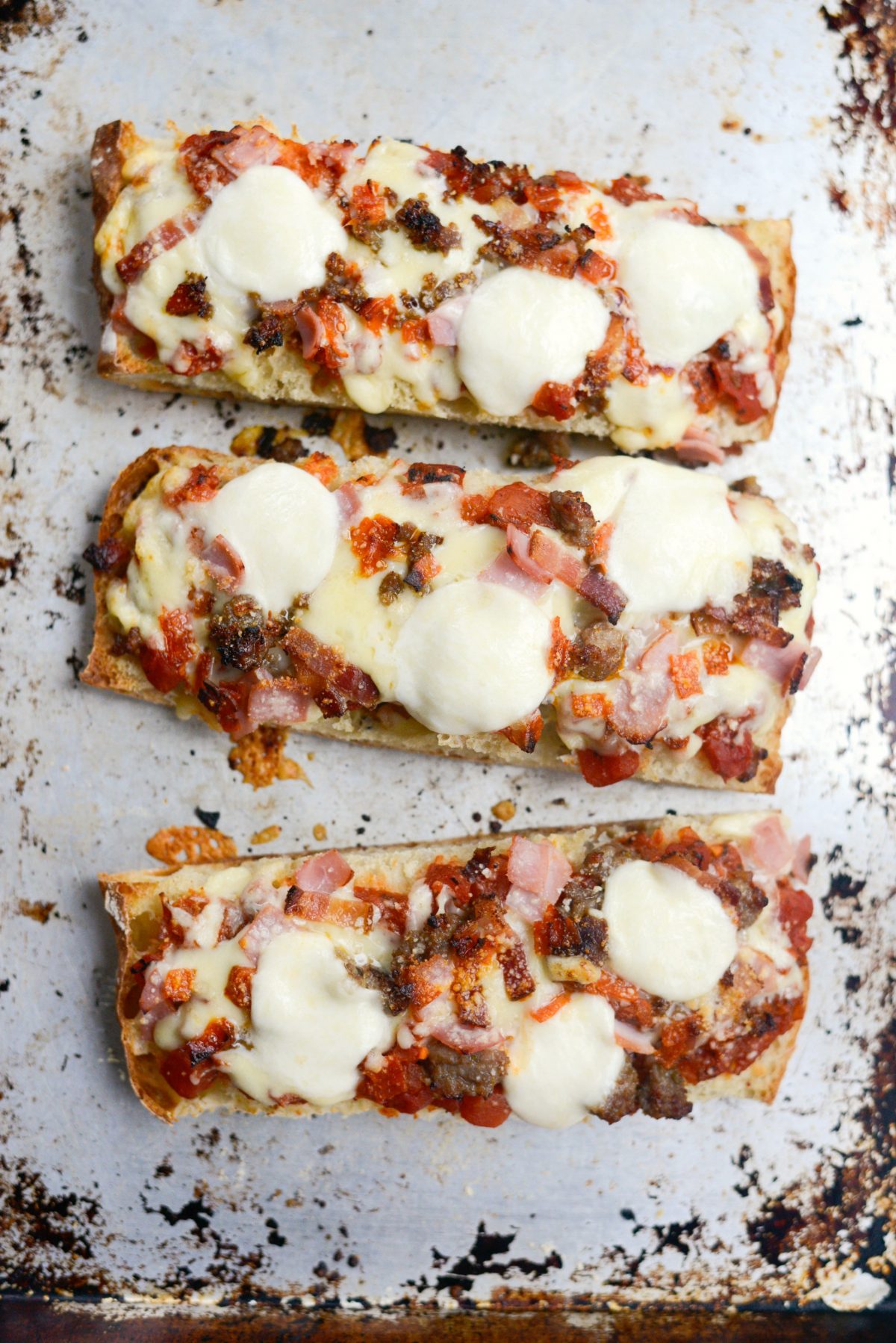 Next slide the pan onto the middle rack of your preheated 425° oven for 10 to 15 minutes. Or until the cheese has melted and is a little golden in spots. Right about now, things should be smelling amazing!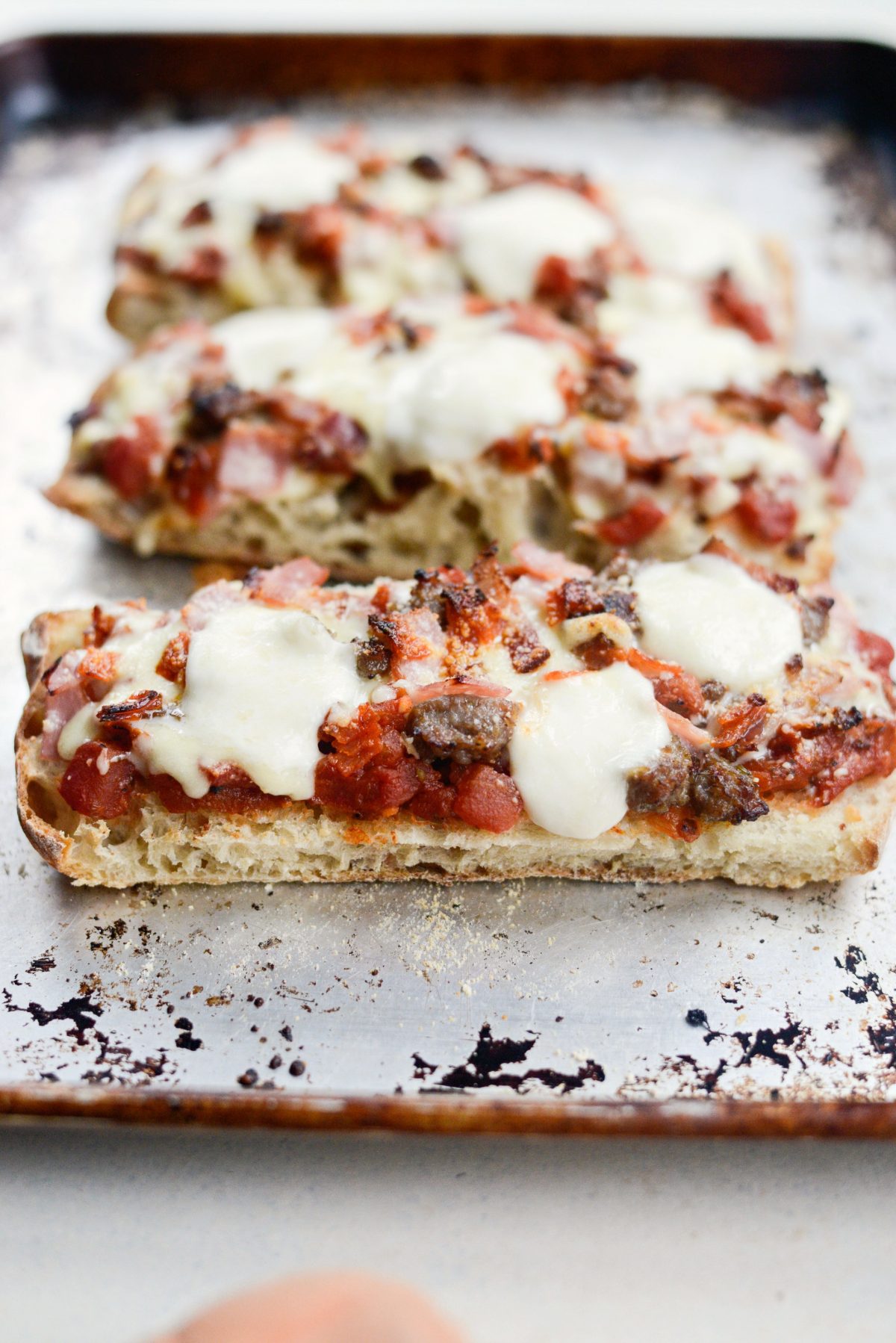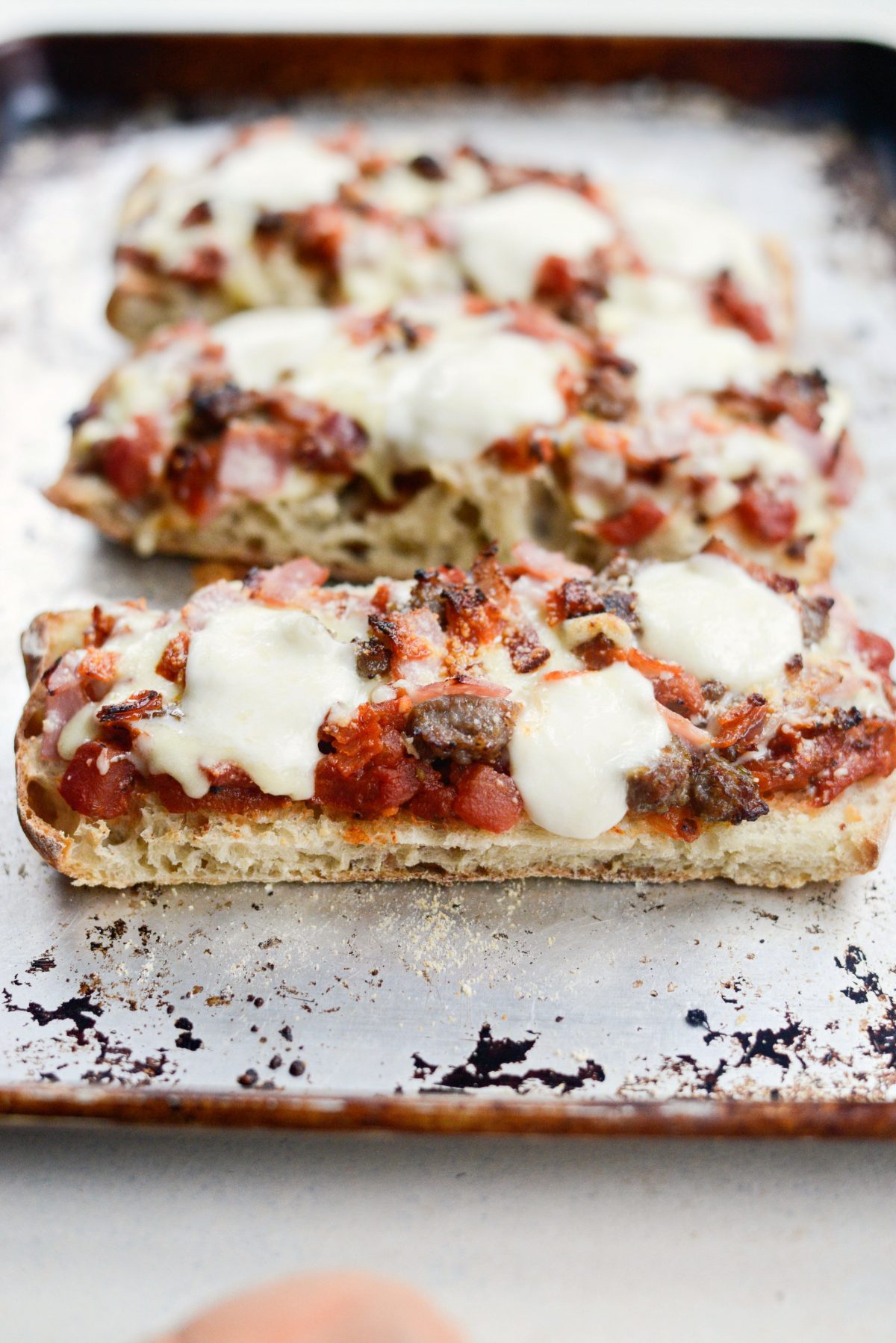 And the mozzarella bombs will be ponds of delicious cheesiness.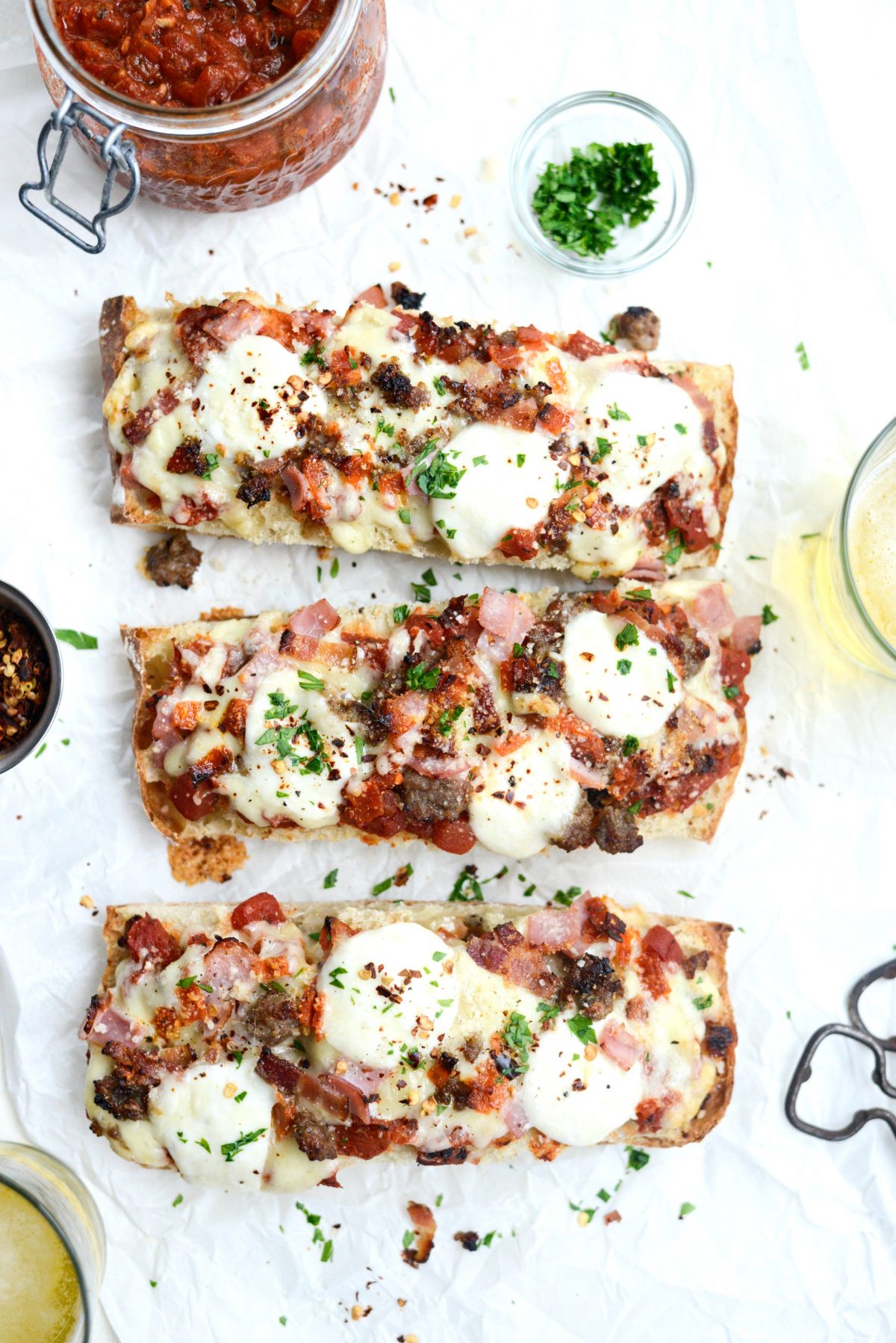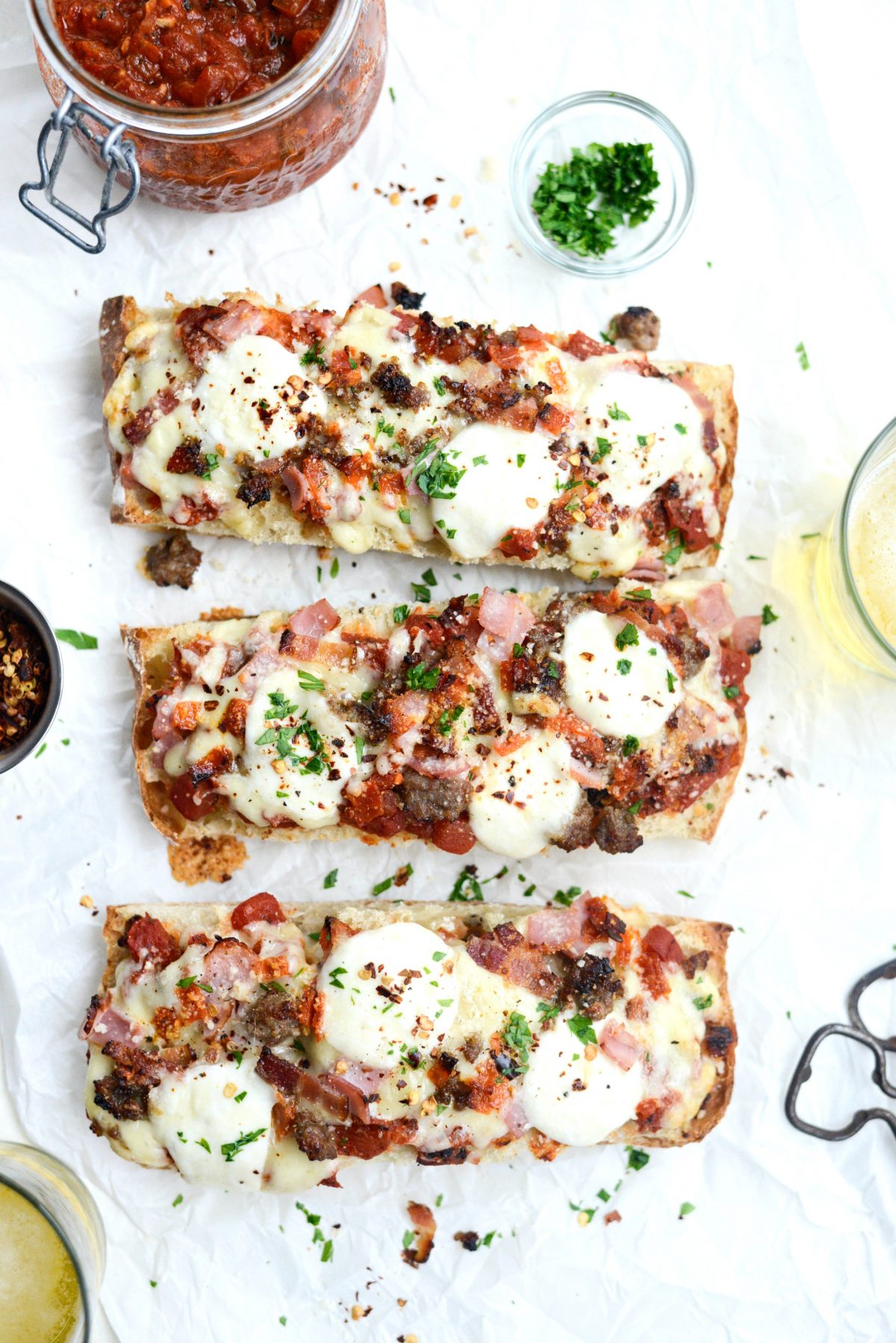 The ciabatta crust is crispy while the middle is tender and loaded up with allthemeat and cheese.
Lastly sprinkle with red pepper flakes and parsley, if thats your thing and then get ready to fall in love. And because these pizzas are on the larger size, it may be a fork and knife situation. So. Good.
Move over French bread pizzas theres a new 'za in town. Gosh, that last line was so cheesy. 😉😉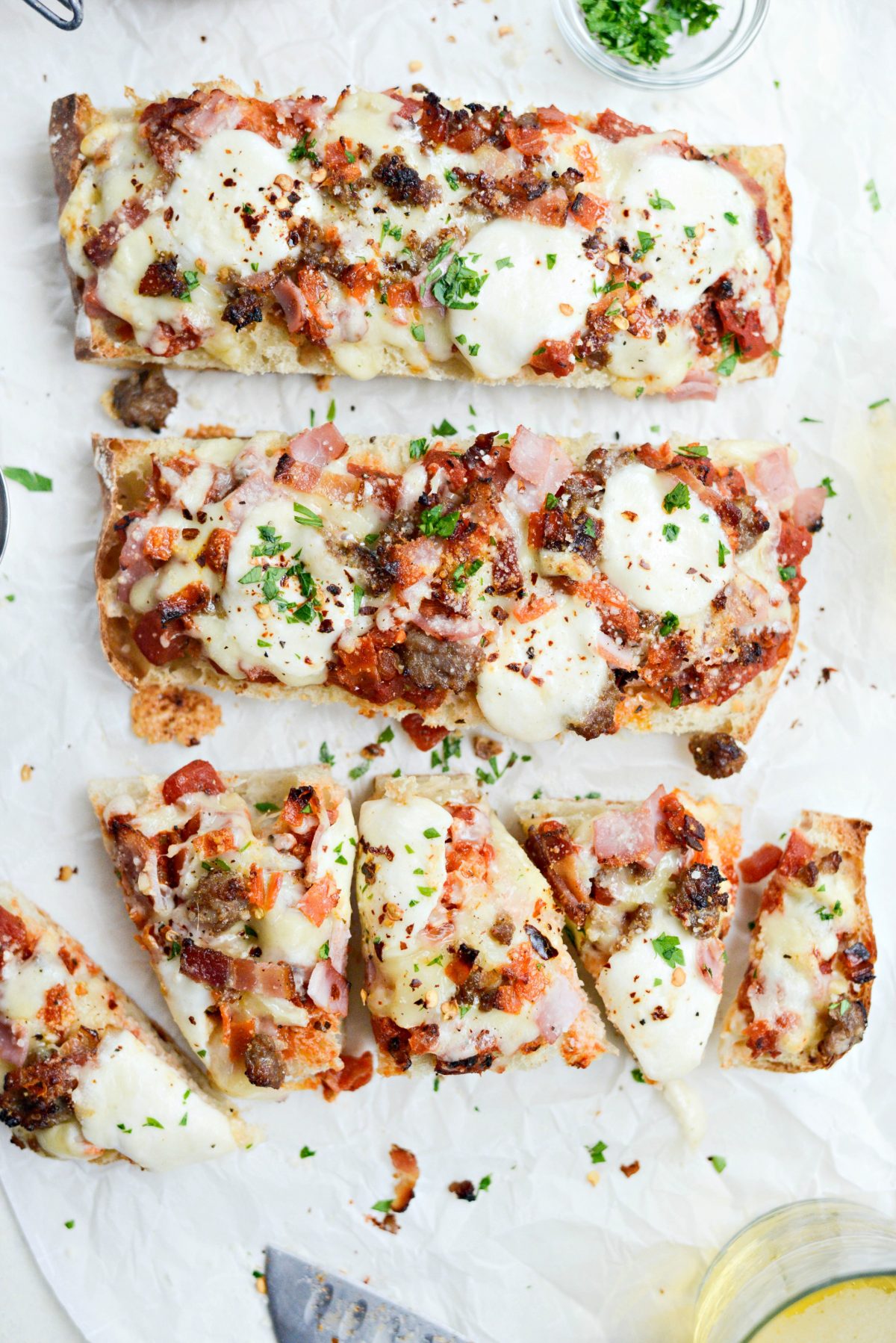 Enjoy! And if you give this Meat Lovers Ciabatta Pizzas recipe a try, let me know! Snap a photo and tag me on twitter or instagram!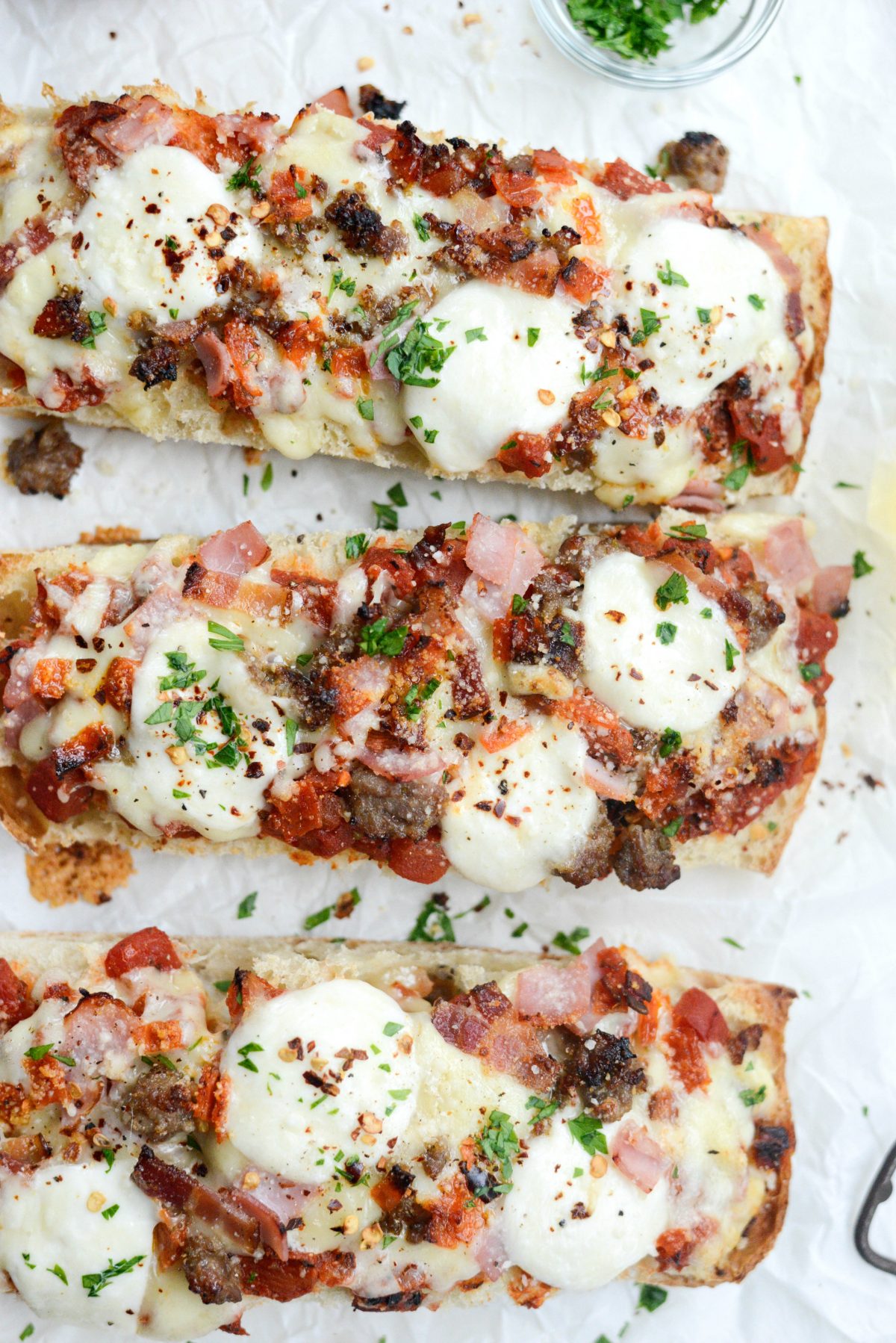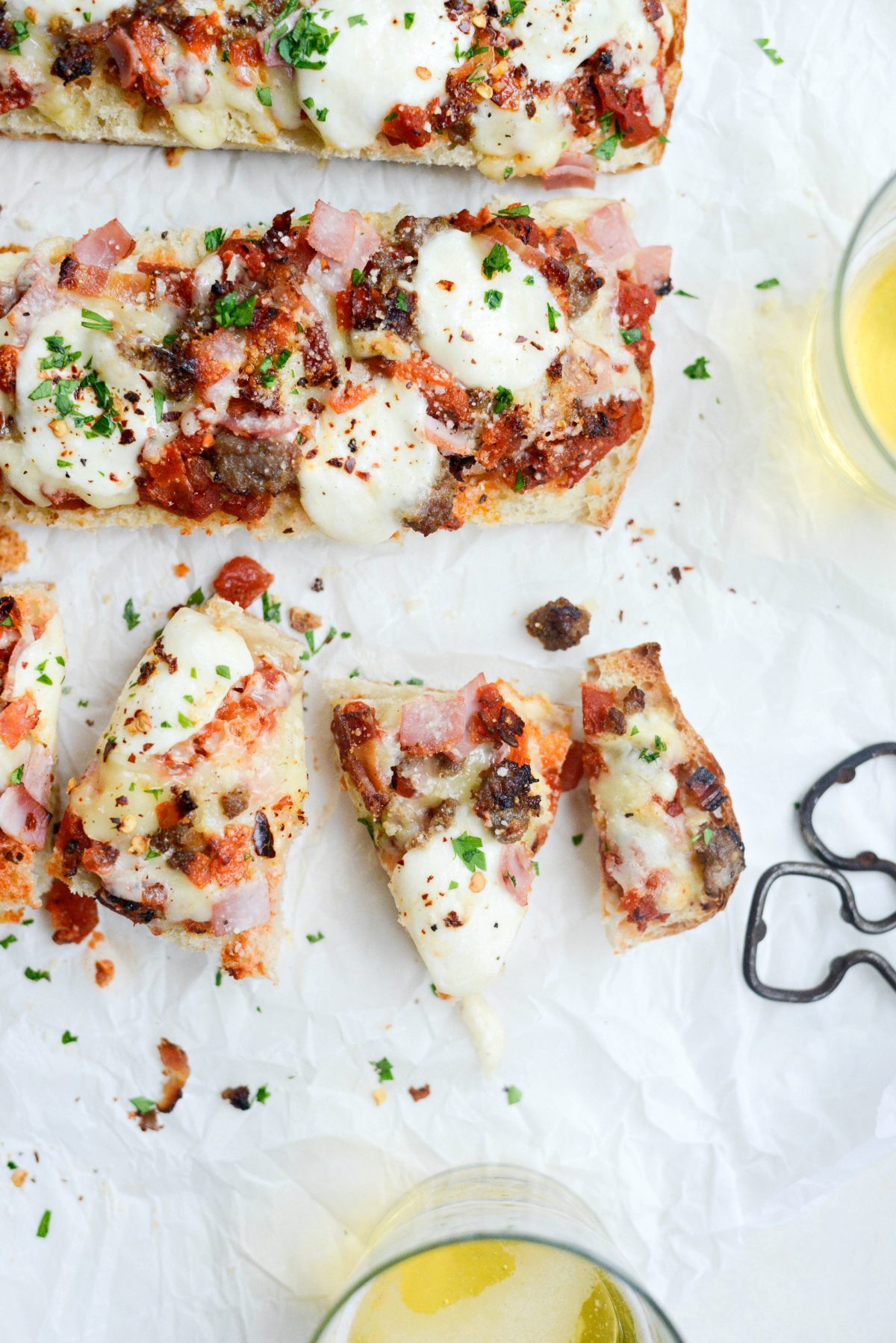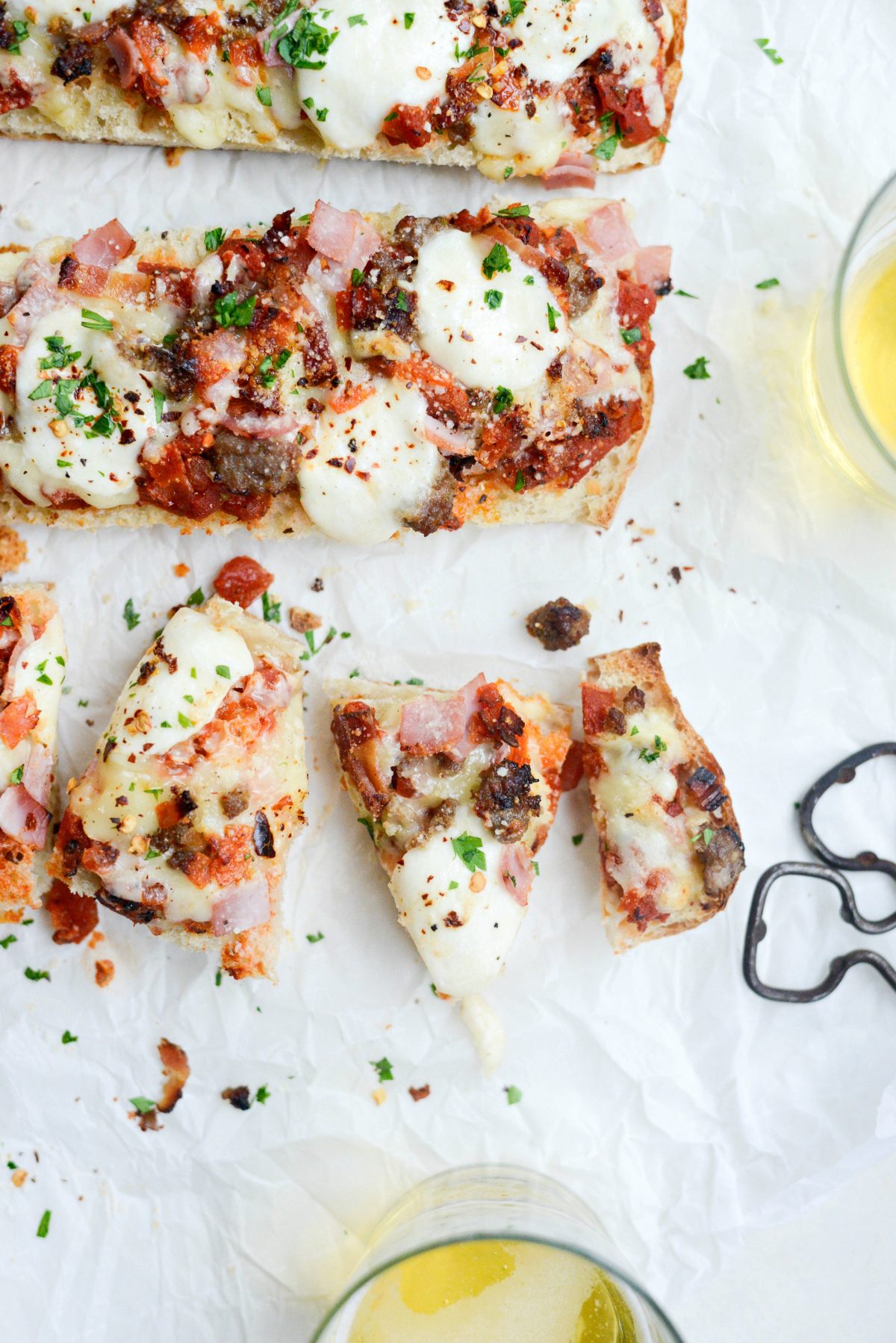 This post may contain affiliate links.
Buy the Cookbook: Simply Scratch : 120 Wholesome Homemade Recipes Made Easy Now available on Amazon »
THANK YOU in advance for your support!