In this Fig Jam Prosciutto Pizza recipe, sweet fig jam is spread out and acts as the "sauce" before being topped with creamy fontina cheese. Once baked, this pie is topped with fresh arugula, prosciutto and Parmesan shavings. A drizzle of reduced balsamic (glaze) and a few grinds of coarse, fresh black pepper sends this pizza over the top.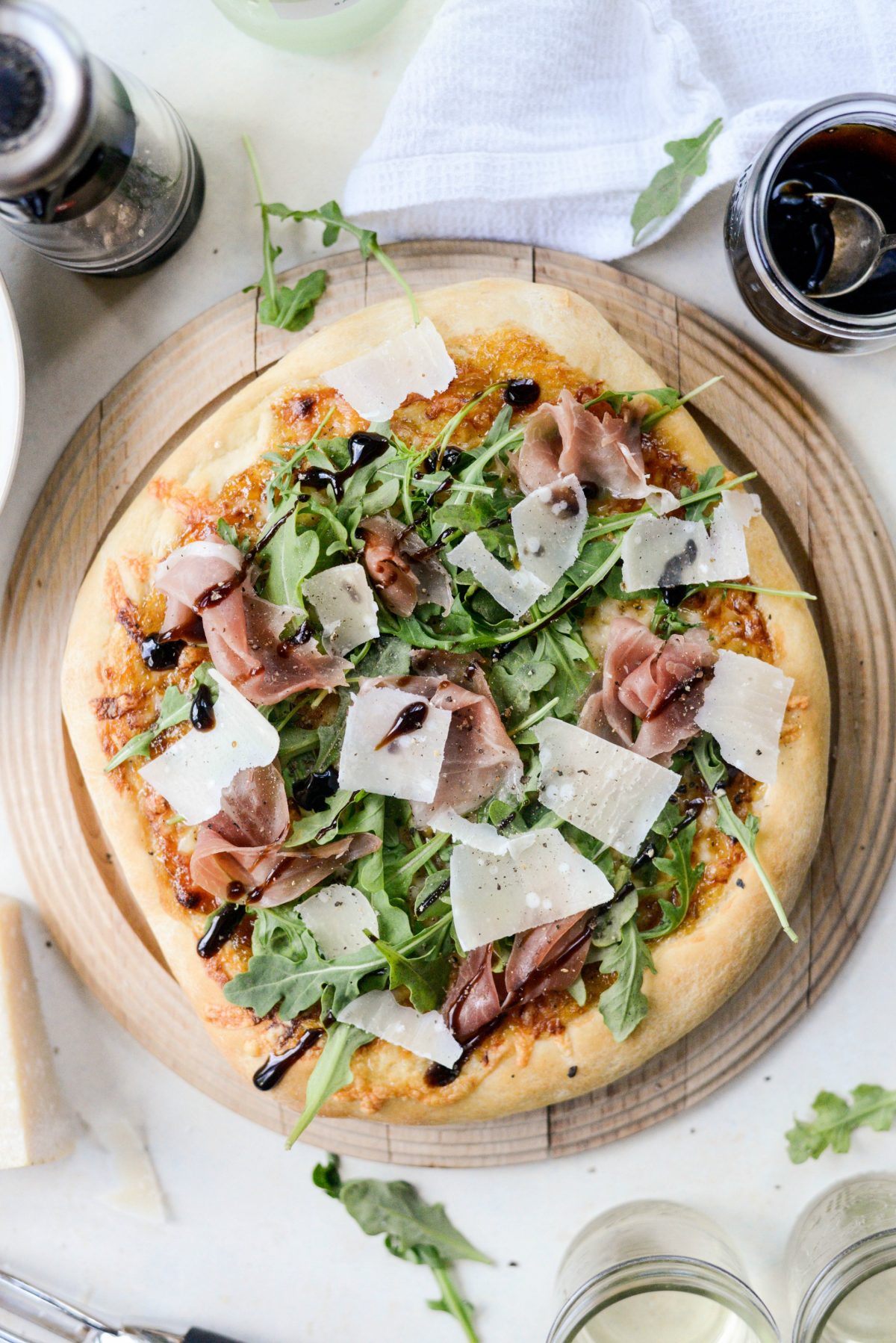 Gah! This pizza! If personalities were pizza, this would so be me.
Sweet.
Salty. 😏
Peppery.
And drizzled with balsamic.
I realize none of those words actually describe me, except for maybe sweet and salty, but this pizza is all those things and then some.
Homemade pizza crust alone bumps a regular pizza up a couple notches on its own. Now imagine homemade pizza dough spread with fig jam, topped with buttery, melty fontina and baked until golden and gorgeous. And you know it doesn't just stop there. The pizza toppings actually go on after the pizza is baked. Toppings like baby arugula, torn prosciutto, parmesan cheese shavings, reduced balsamic (glaze) and freshly ground black pepper.
Basically everything delicious in life.
I'm so grateful my sister Kelly took a picture of (this) pizza and posting it to her snapchat a couple weeks ago. I immediately asked "what is that pizza and can I share it on SS?" and the proceeded to rush out and purchase all the ingredients.
To Make This Fig Jam Prosciutto Pizza You Will Need:
olive oil
8 ounces fig jam (mine had seeds in it but I couldn't even tell)
6 to 8 ounces freshly grated fontina cheese
baby arugula
4 slices of prosciutto
parmesan cheese
reduced balsamic (glaze)
freshly ground black pepper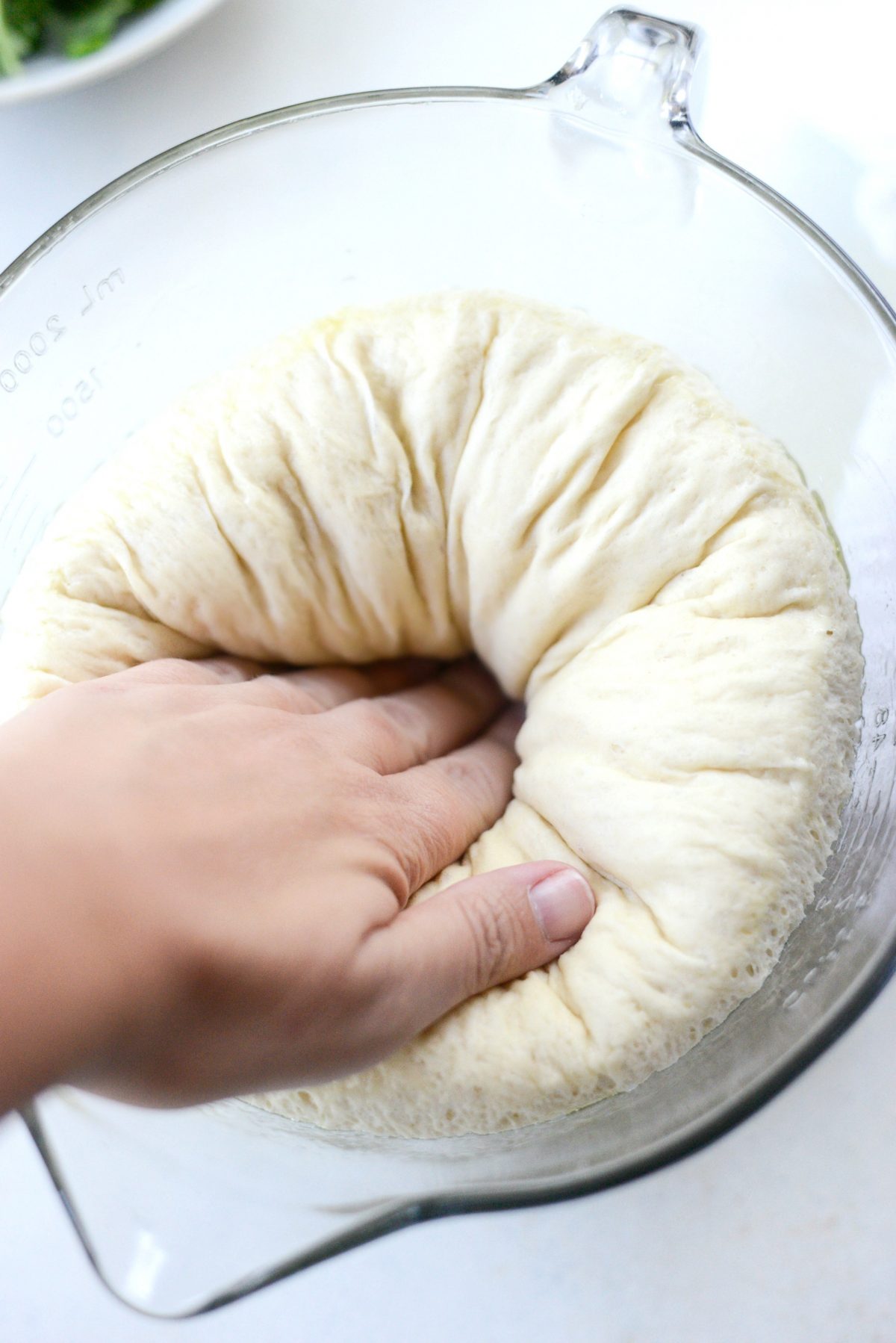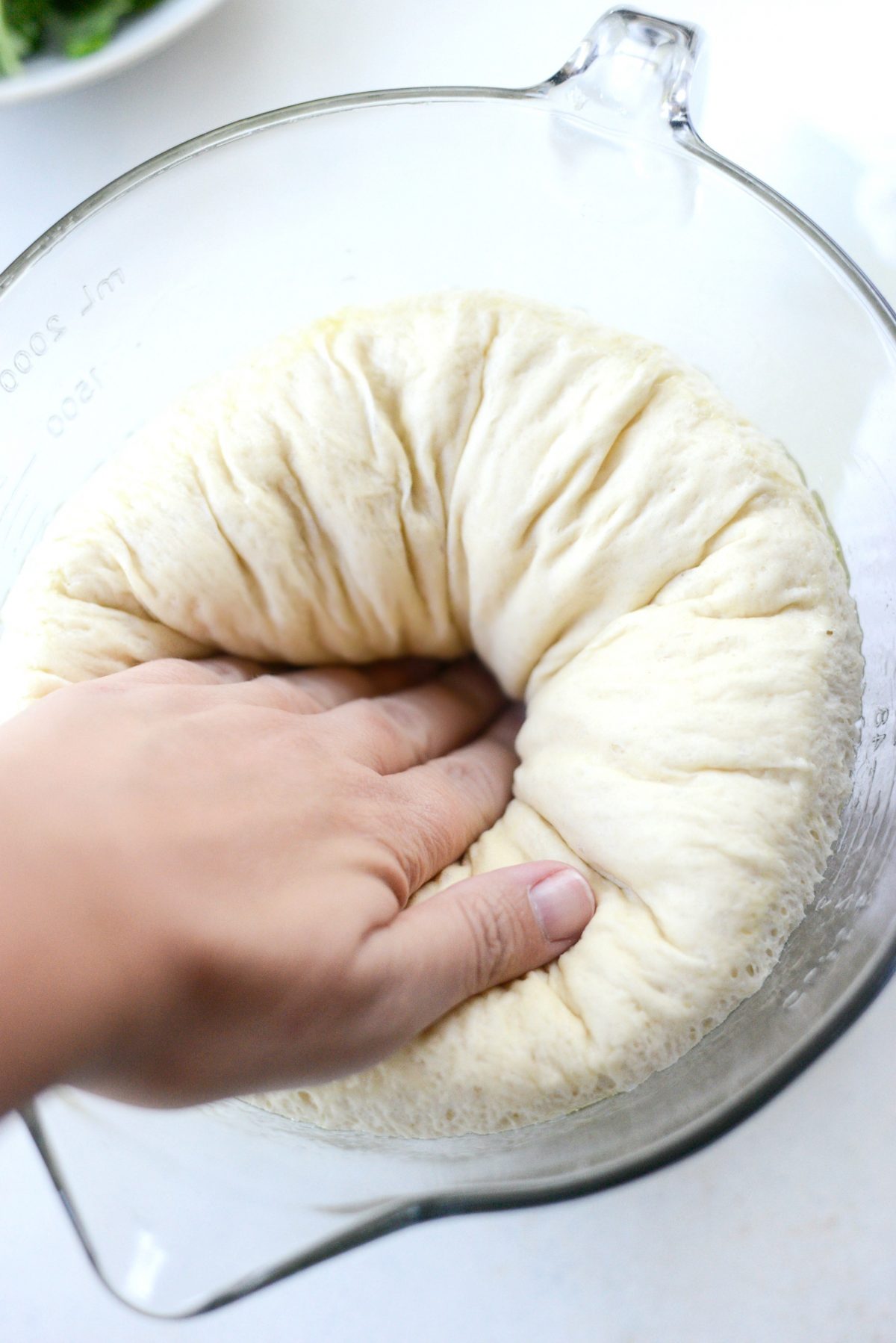 Follow the recipe instructions to make homemade pizza dough. Once the dough has risen, punch down the dough to expel the air and then divide it in half.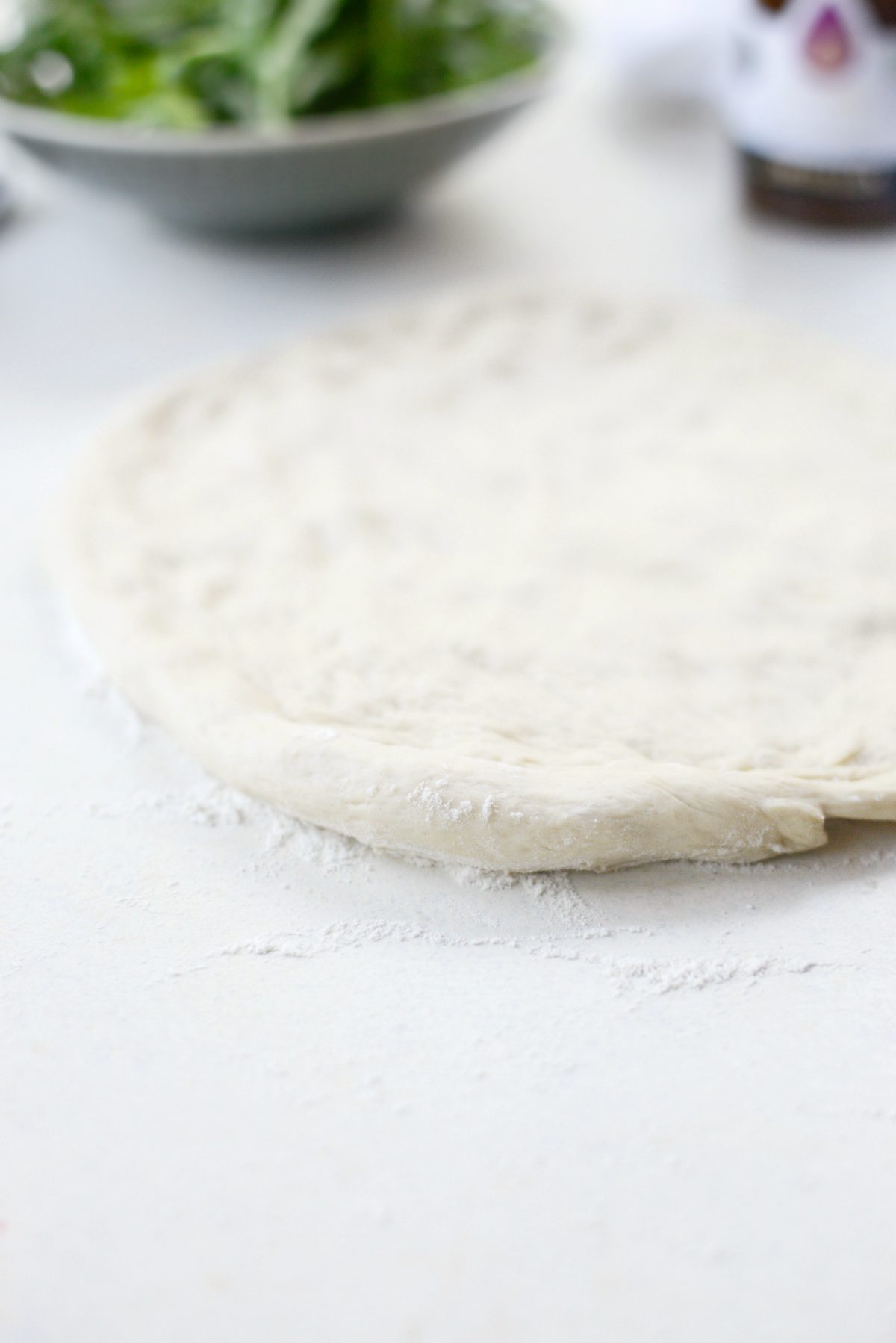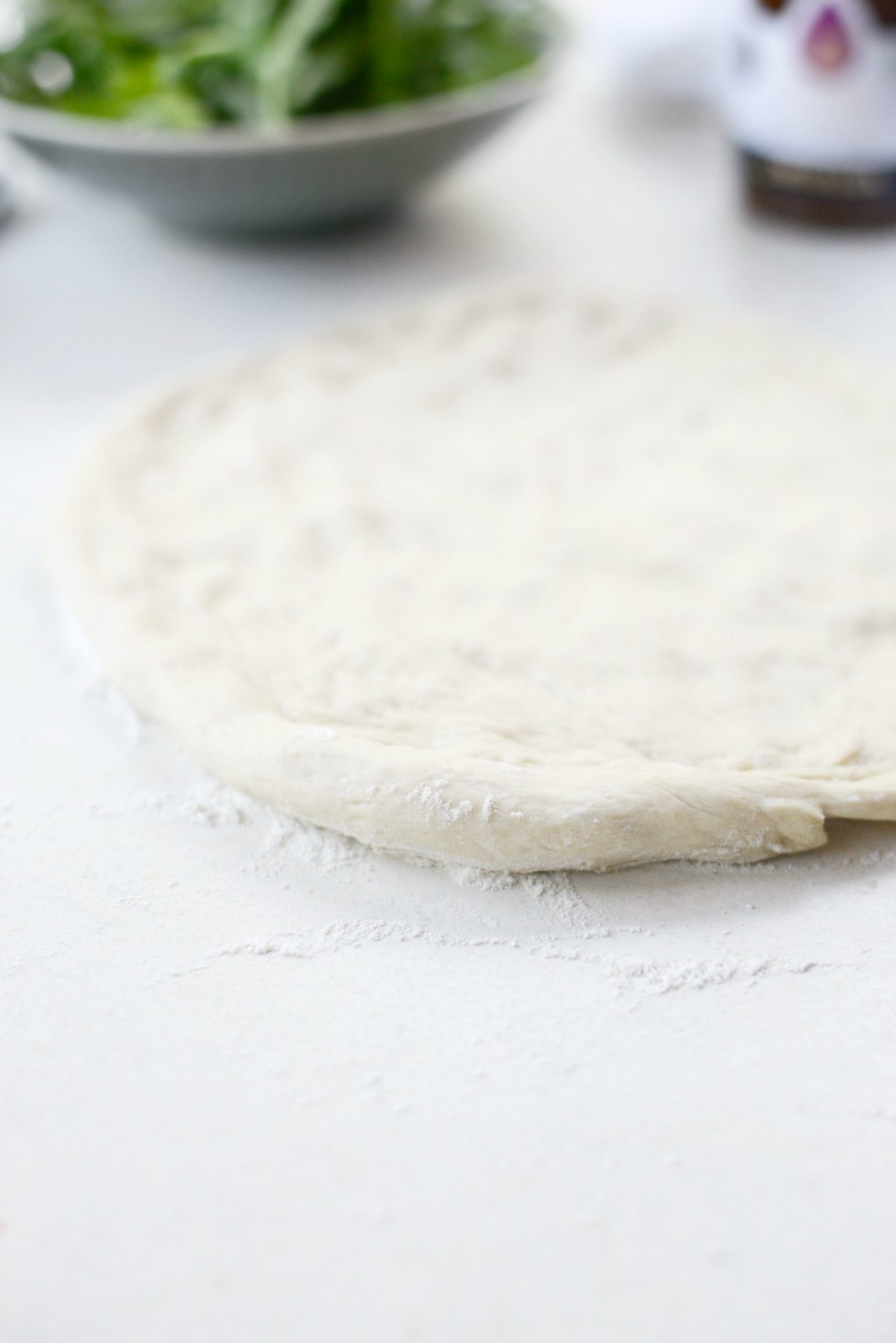 Next stretch and press half of the dough into your desired shape.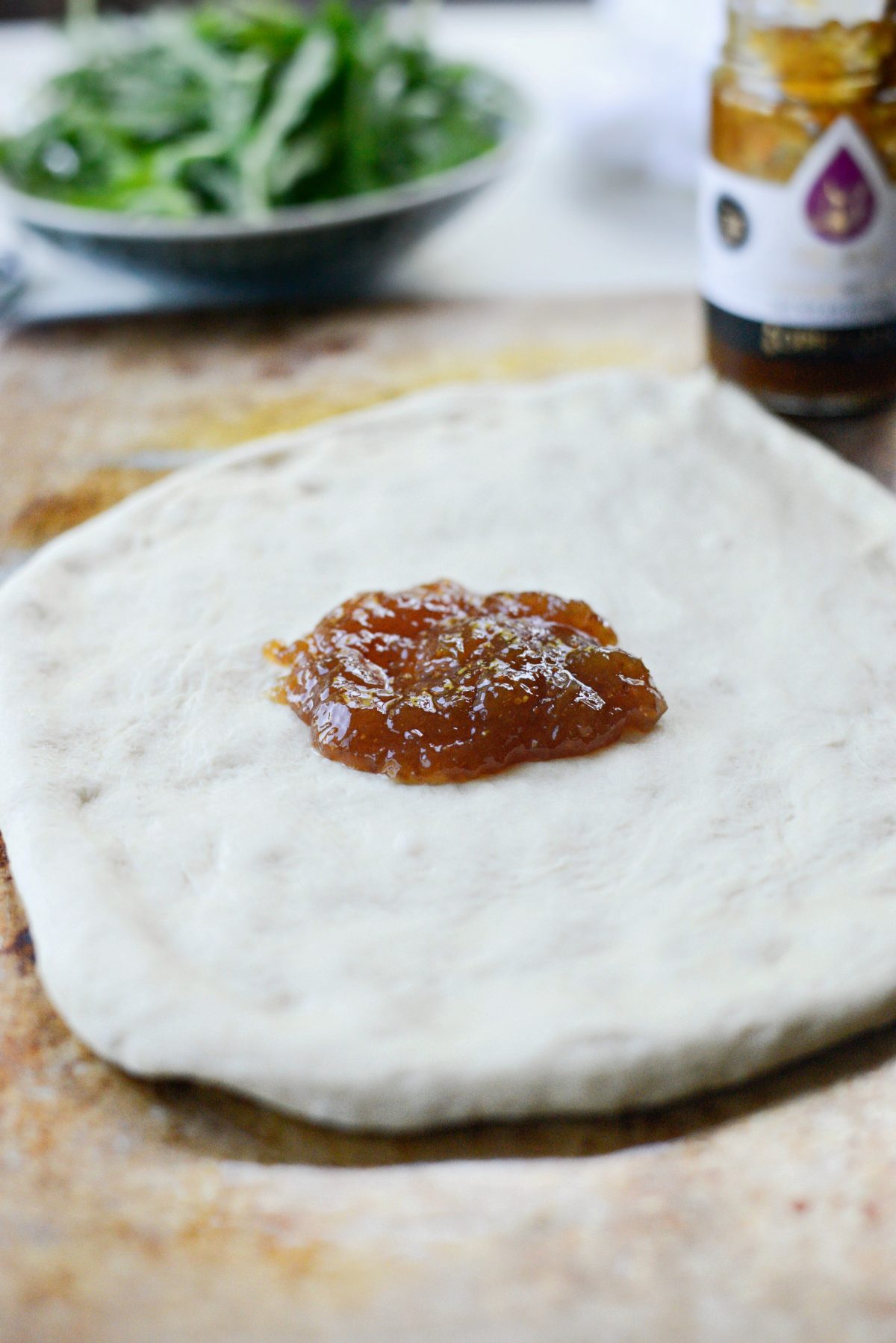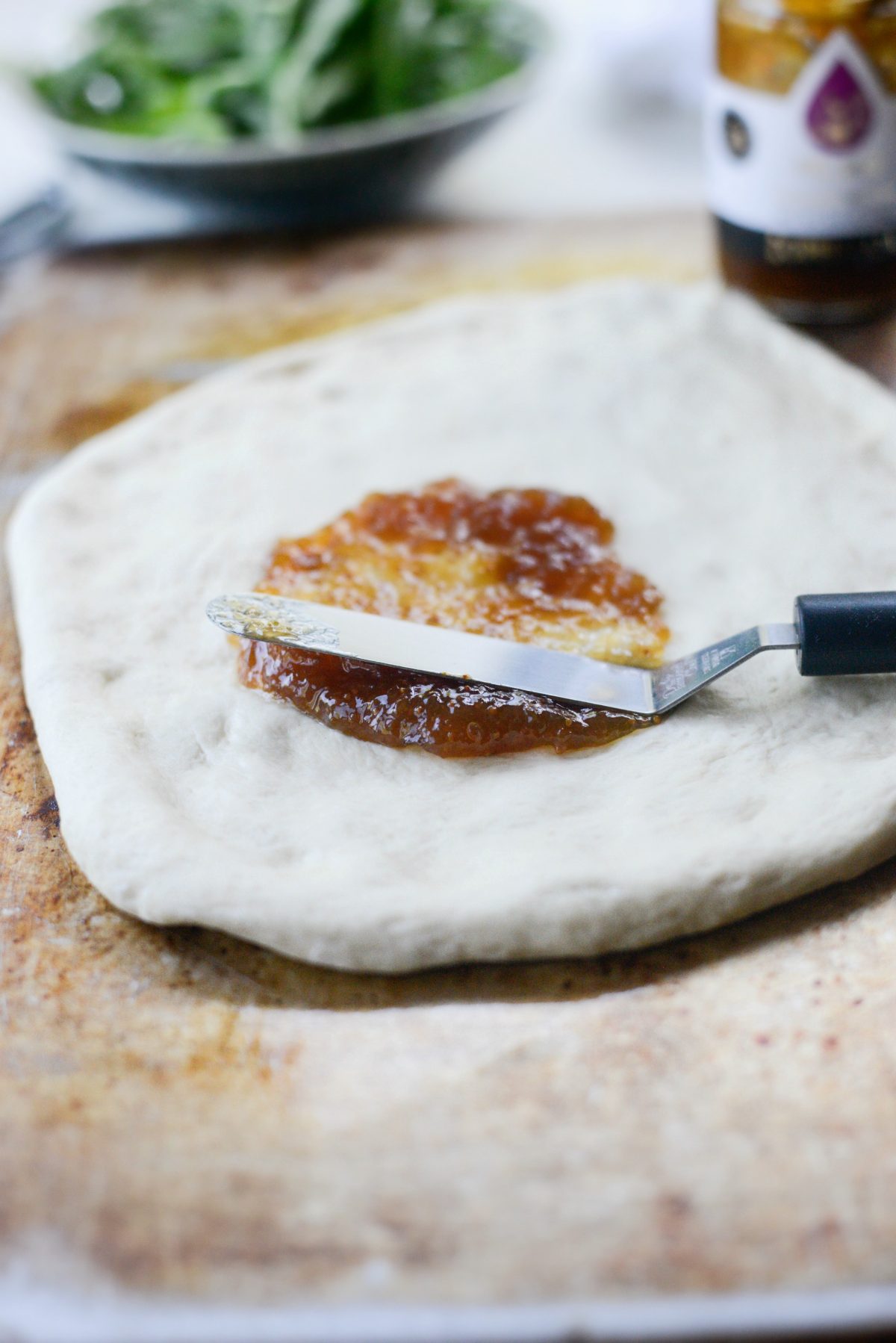 Then transfer one of the pizzas to a lightly oiled, inverted baking sheet that has been lightly greased with olive oil. Brush the dough with a little olive oil as well before measuring out some of the jam onto the middle of the pizza dough. Use an offset spatula to spread the jam out evenly, leaving roughly a 1/2 to 1-inch edge.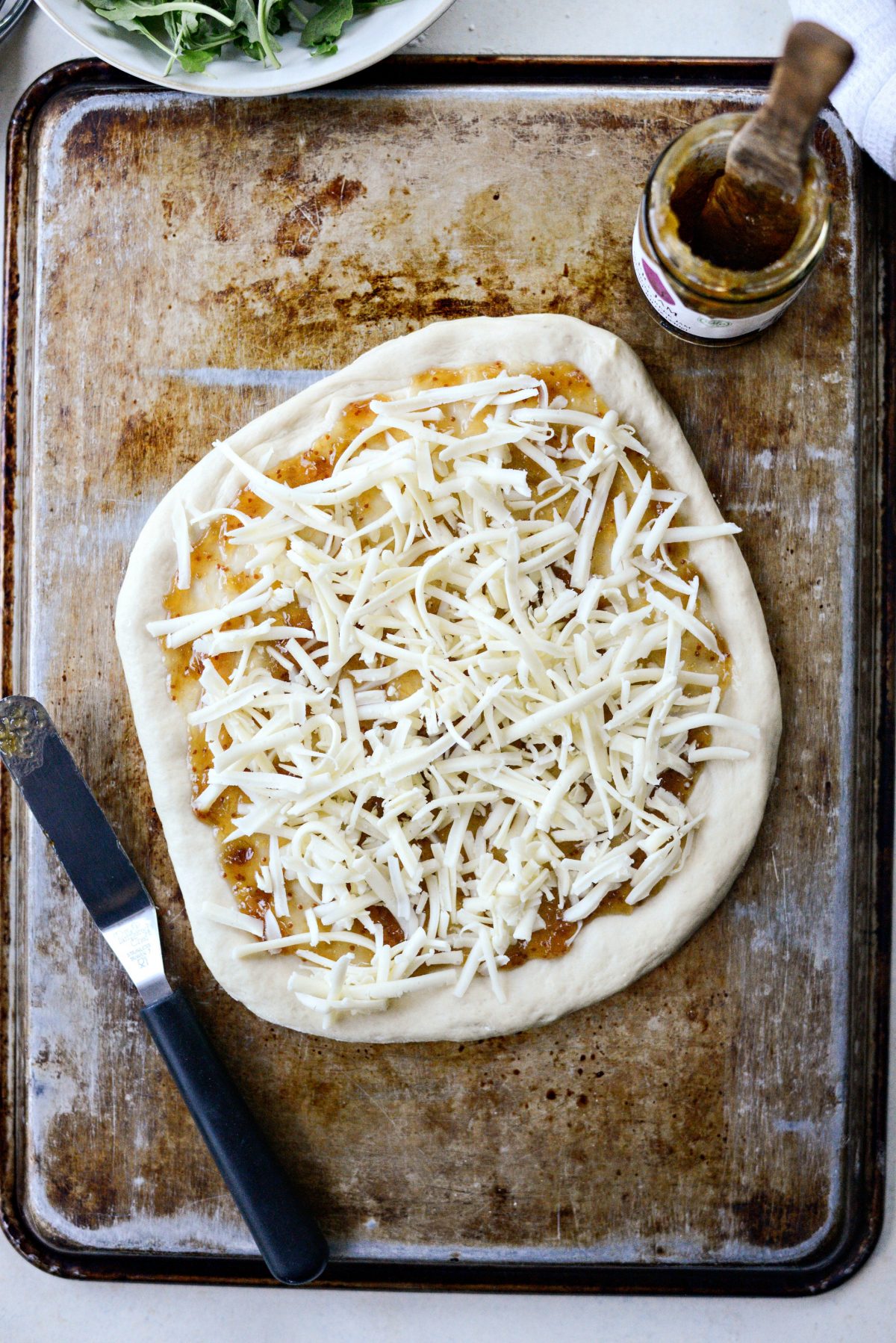 Sprinkle half of the freshly grated fontina over top and bake in your preheated 425° oven for about 15 to 16 minutes or until the cheese has melted and the crust is golden brown.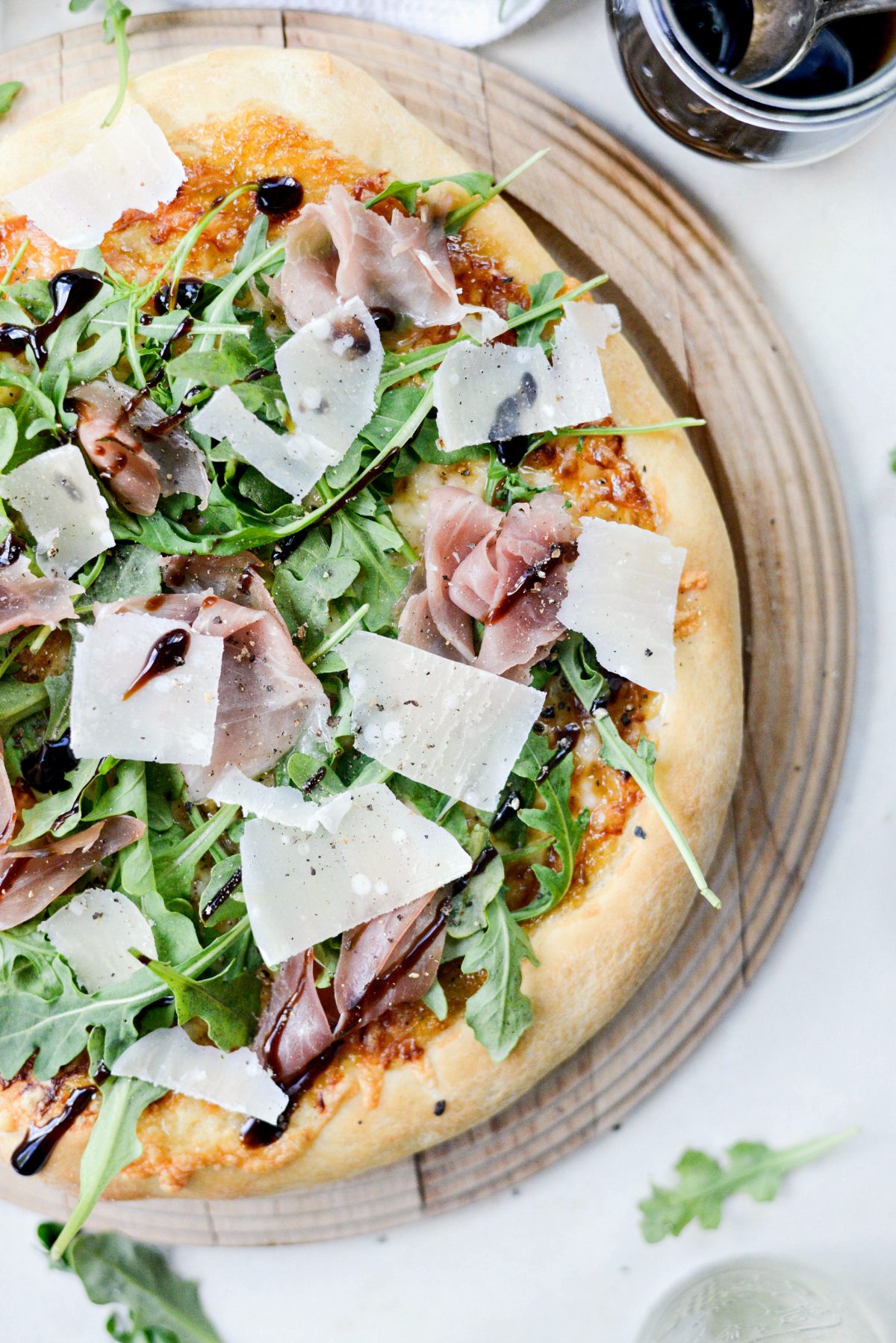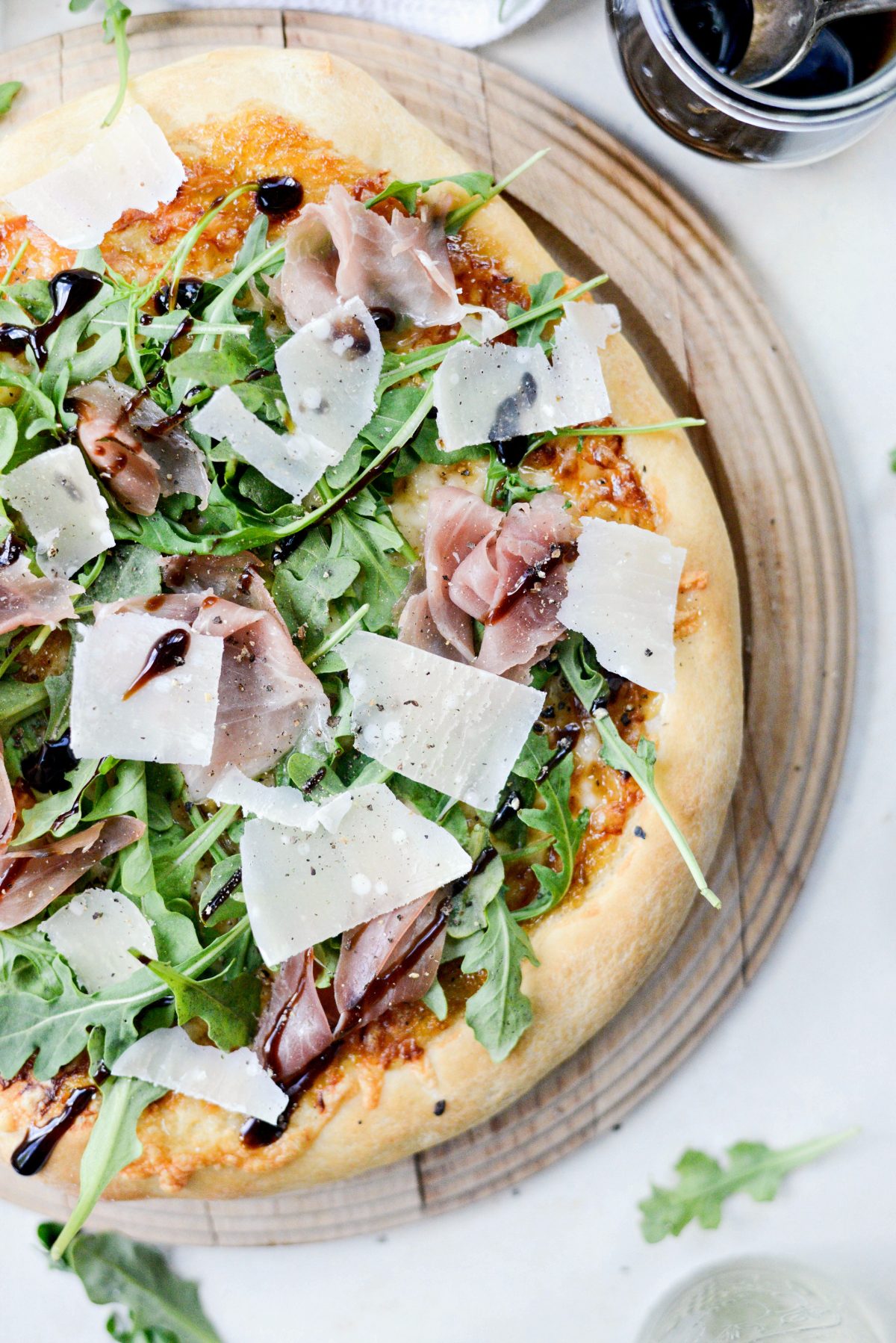 Next allow the pizza to cool on the pan for a few minutes before transferring to a cutting board. Then scatter baby arugula over top along with torn prosciutto and parmesan cheese. Lastly, drizzle with reduced balsamic and top with freshly ground black pepper.
Cut.
Serve.
Inhale.
Enjoy! And if you give this Fig Jam Prosciutto Pizza recipe a try, let me know! Snap a photo and tag me on twitter or instagram!
This post may contain affiliate links.
Buy the Cookbook: Simply Scratch : 120 Wholesome Homemade Recipes Made Easy Now available on Amazon »
THANK YOU in advance for your support!