Your summer barbecue needs this Antipasto Tortellini Pasta Salad! Simple to throw together, cheese-filled tortellinis are mixed with ham, salami, tomatoes, bell peppers, black olives, fresh mozzarella and parmesan cheese and drizzled with a simple basil pesto vinaigrette! This salad will serve a crowd in under an hour.
My daughter has a J-O-B! How are we at this stage in life? When I first started blogging, she was 9 years old. NINE! Now Haileigh drives and is bagging groceries at my favorite market and butcher shop.
Of course she's already a pro. 😉 I'd like to think it's because she's been in training, helping me bag my groceries since she was tall enough to see over the counter. But she likes the job so far and the people she works with. And I'm itching to go up there and take a photo of her in action. Proud mom moment! But I won't because how embarrassing. I think bagging groceries is a great first job. But this also means after work she can pick me up bacon or a tomato or whatever ingredient I forgot earlier in the week and need for dinner. I'm so excited about this.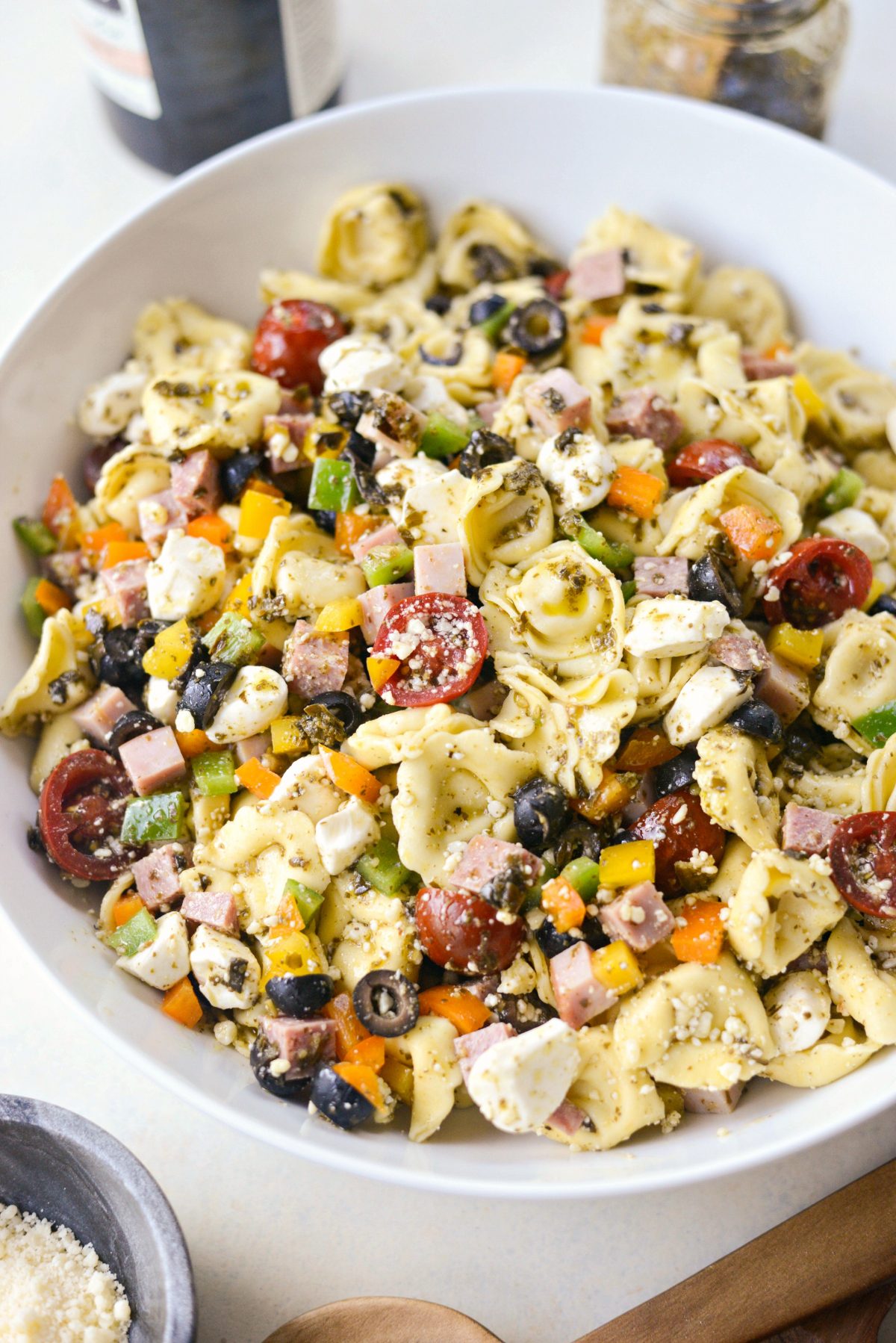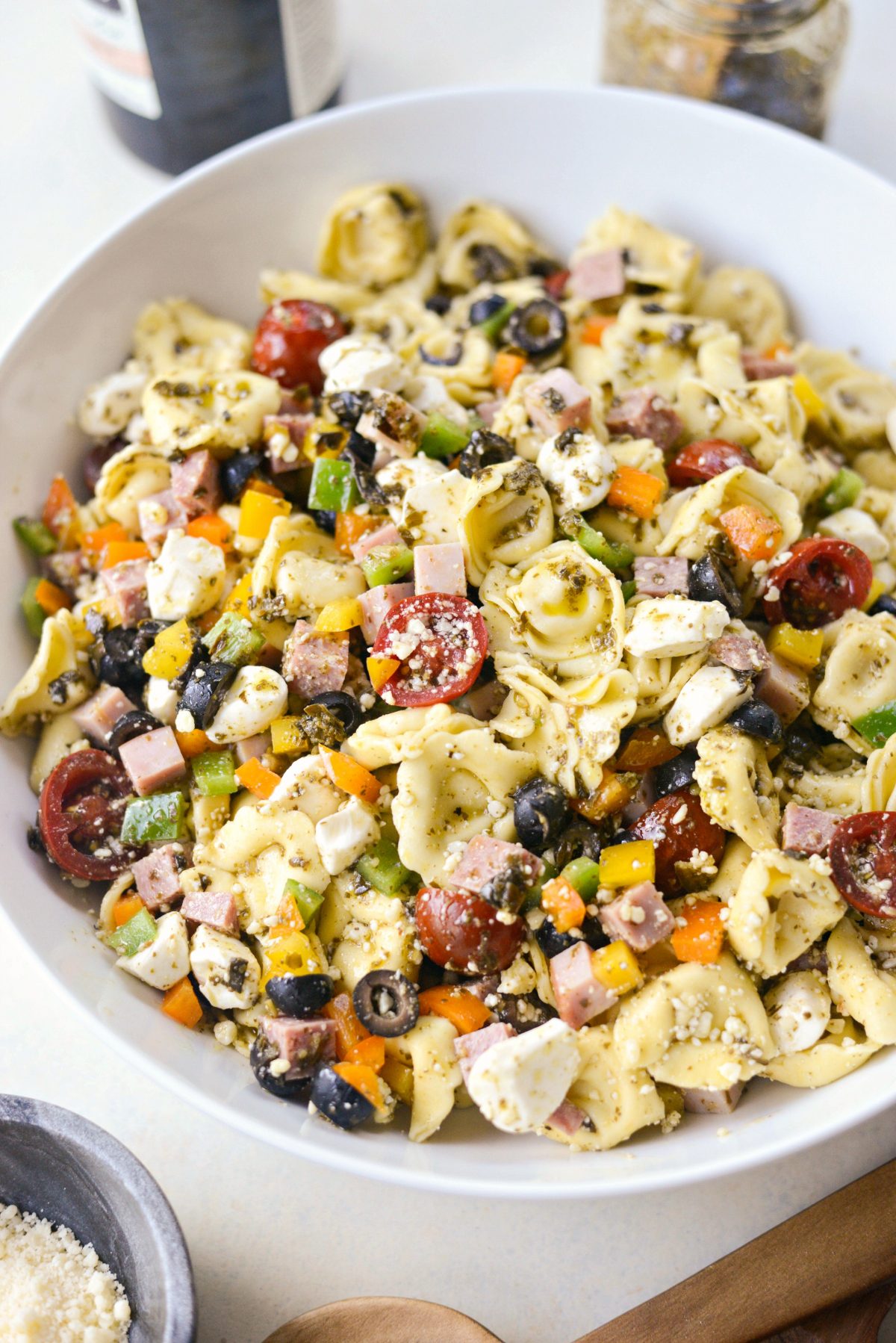 Speaking of excited. This antipasto tortellini pasta salad is a recipe to get excited about. Cheese filled tortellini tossed with fresh tomatoes and peppers, black olives, diced Genoa salami and ham, mozzarella and parmesan cheese. But the real, real exciting part is that this pasta salad is tossed in a 3 ingredient, basil pesto vinaigrette.
Simple with a side of easy.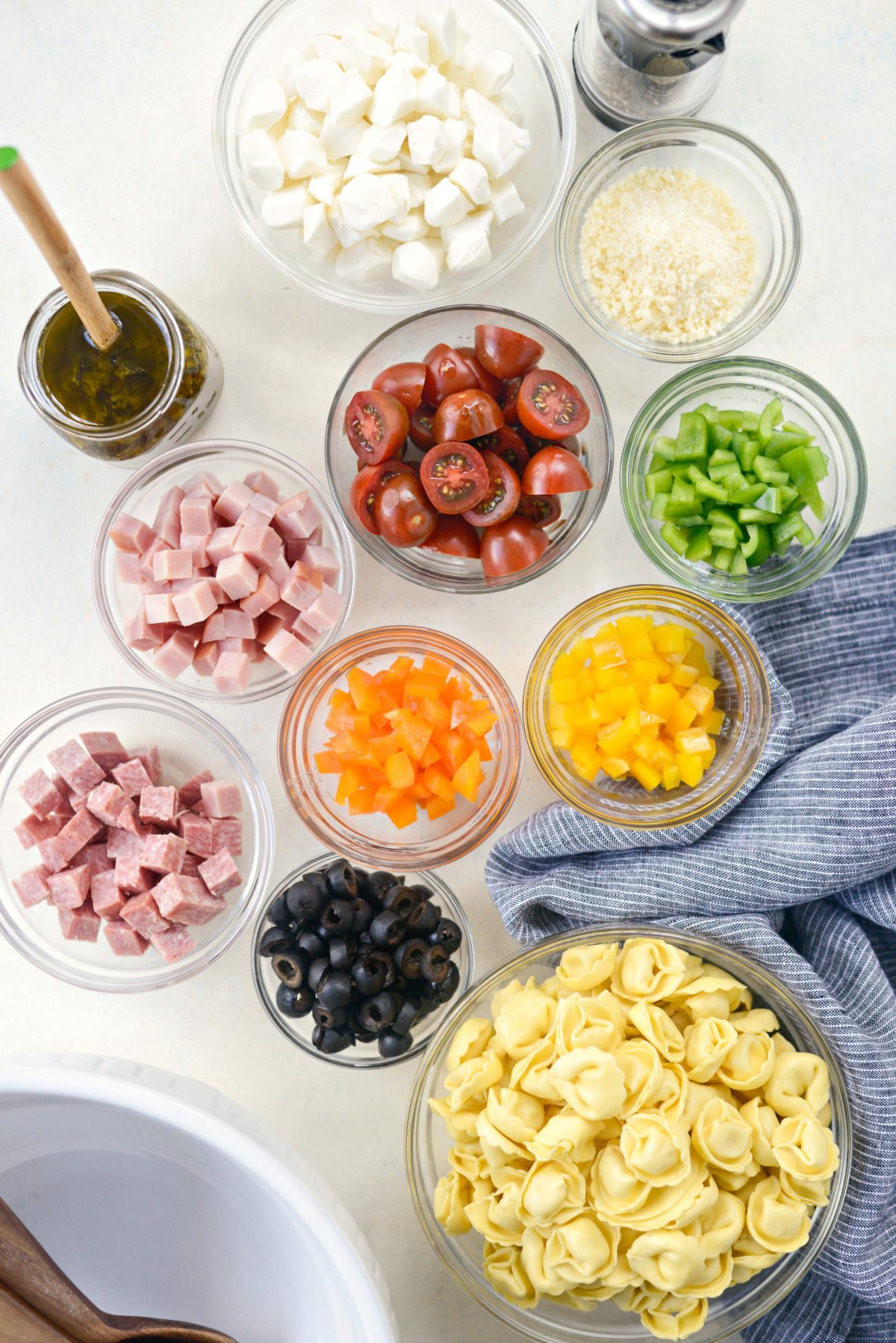 To Make This Antipasto Tortellini Pasta Salad You Will Need:
cheese filled tortellini
genoa salami
ham
tomatoes
bell pepper
olives
fresh mozzarella
crumbled parmesan cheese
basil pesto vinaigrette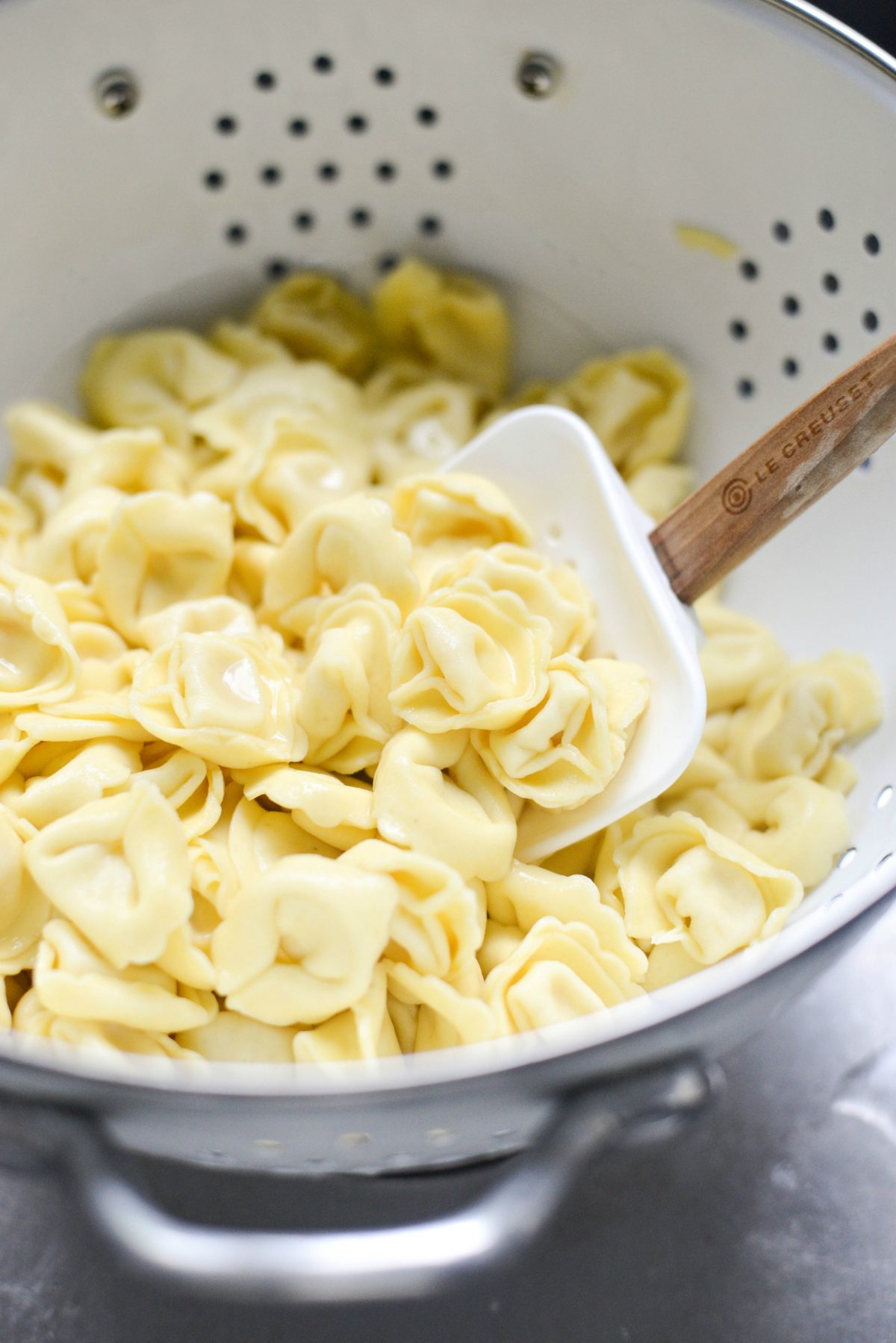 Depending on the brand you prefer, you'll need 16 to 18 ounces. The brand I'm using only comes in 9 ounce packages – or at least my store only carries that size. So I use two. Bring a large pot of salted water to a boil and cook the tortellini according to package directions. Drain and rinse with cold water. Drain again well before adding the pasta to a large mixing bowl.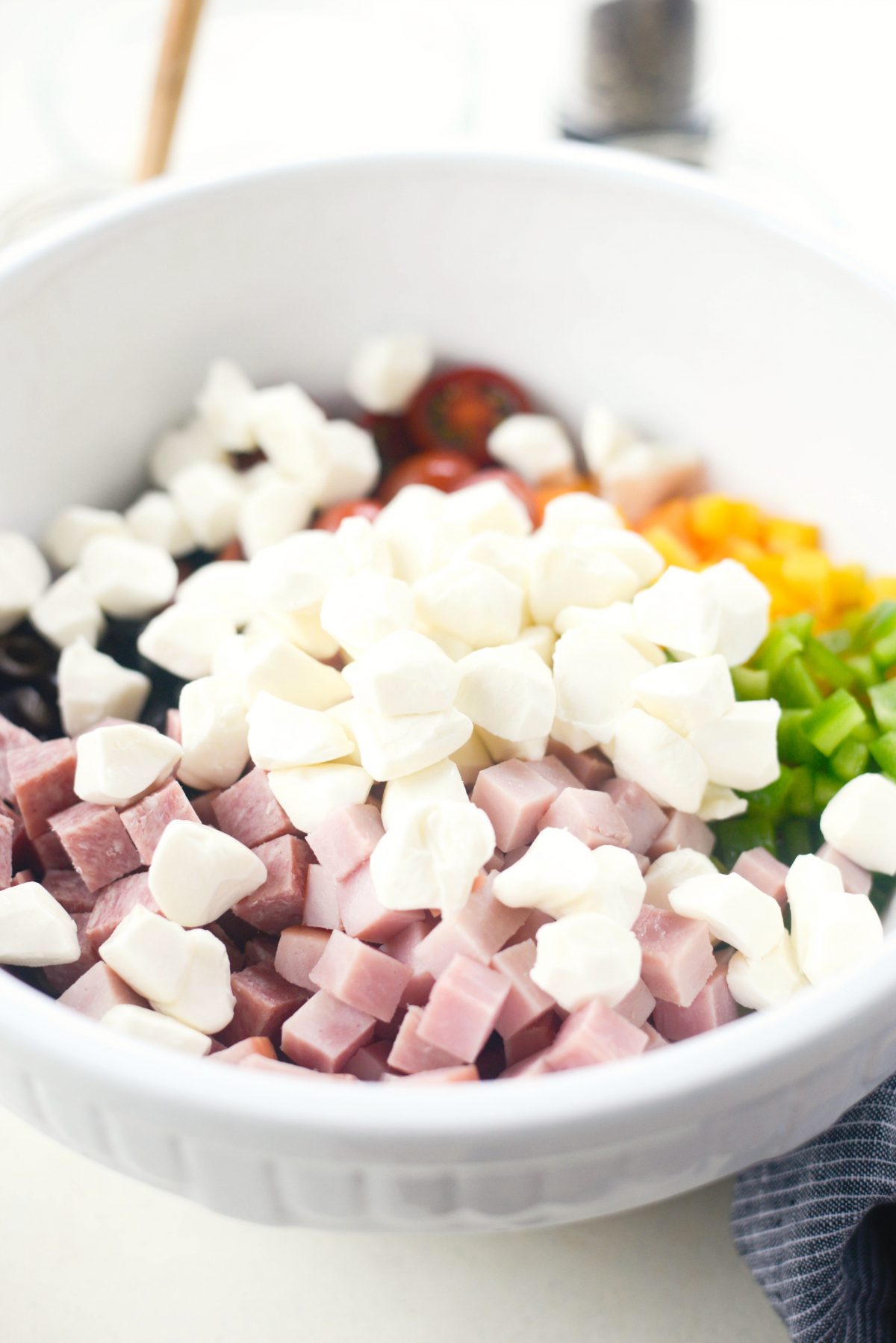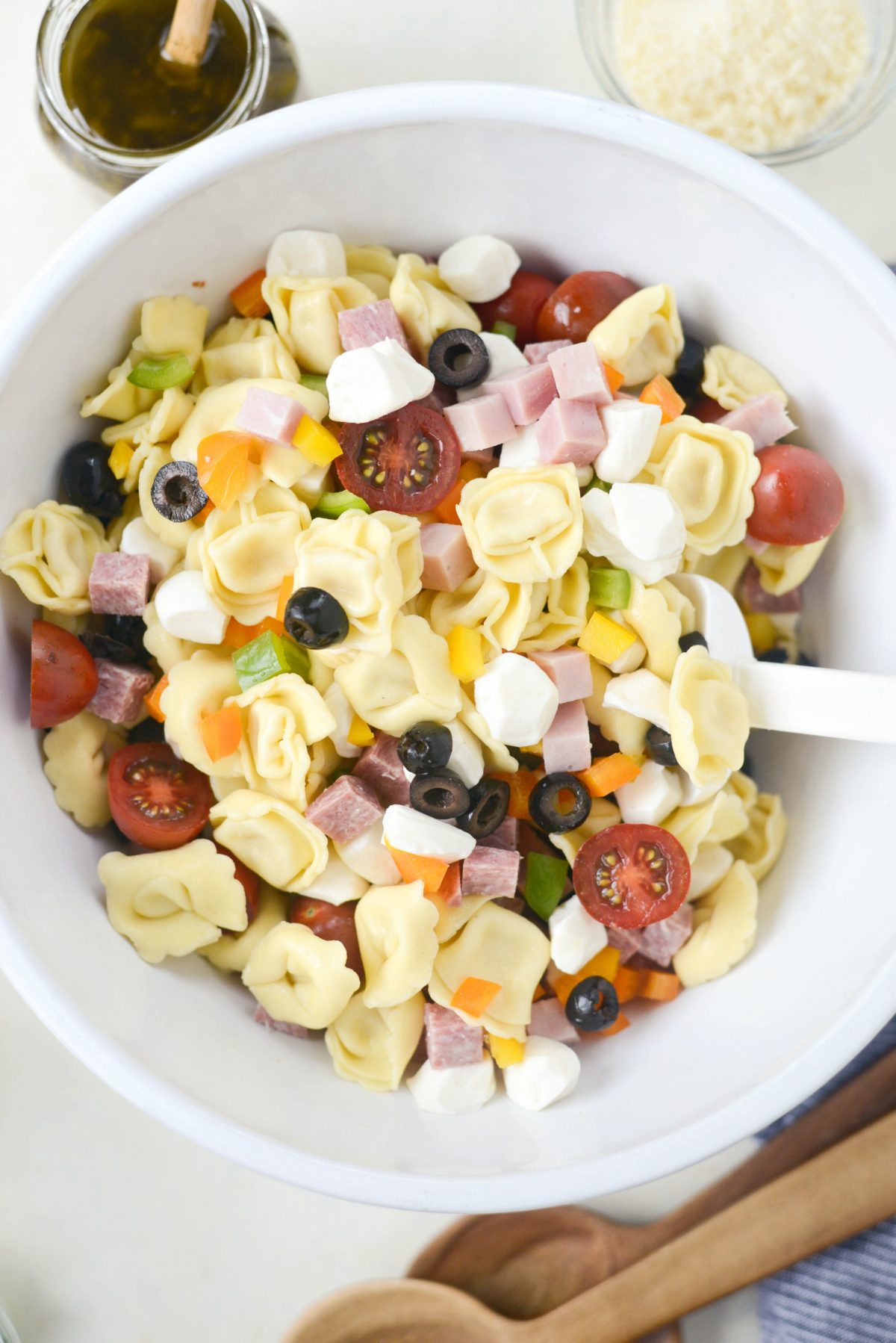 Add in 1 cup (about 1/4 pound) diced ham and Genoa salami, 1/2 cup diced bell pepper (I used a trip of colors, but any pepper will do), 1 cup or so of cherry tomato halves and 1/2 cup of sliced black olives. Add in 8 ounces of mozzarella pearls or dice up an 8 ounce ball.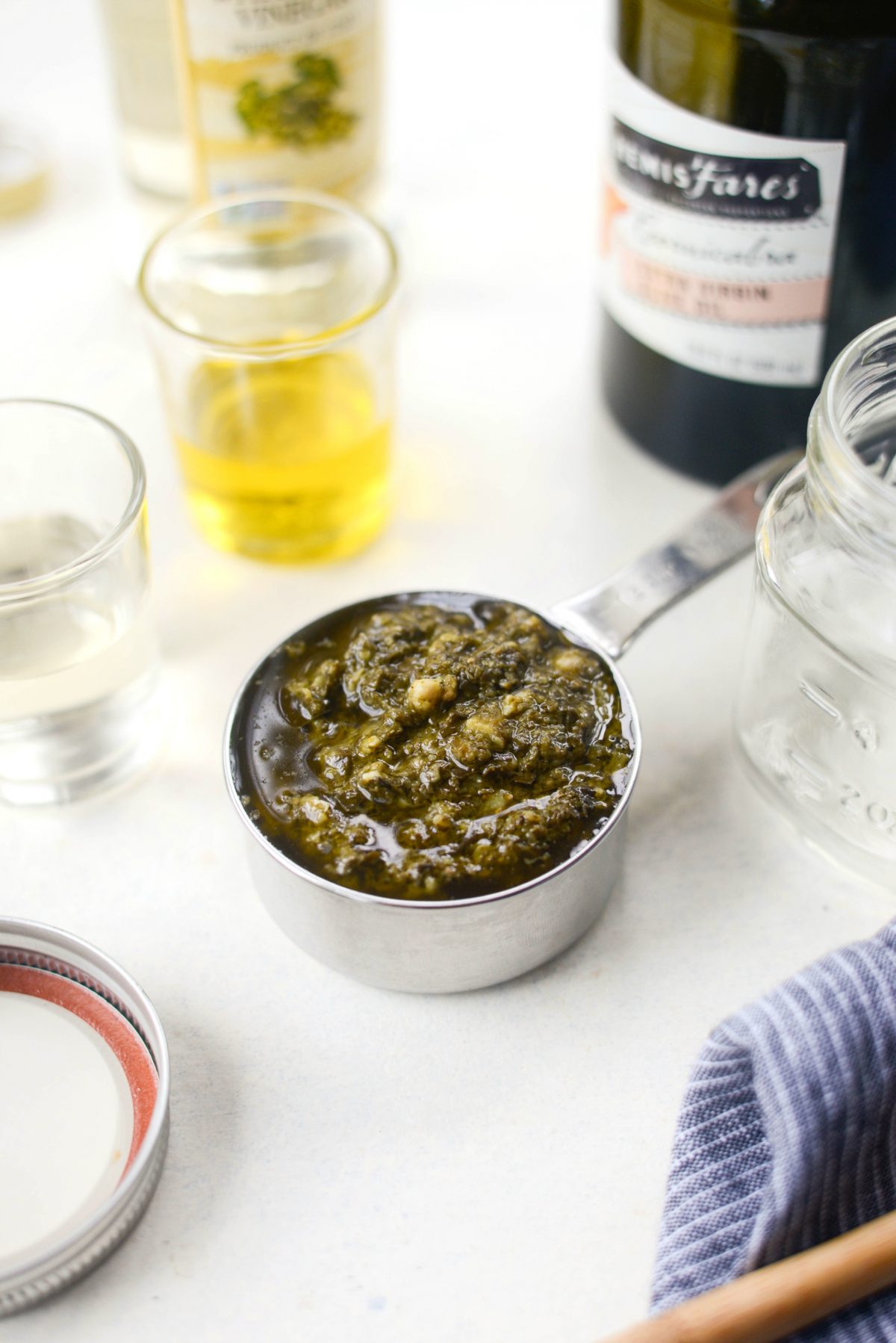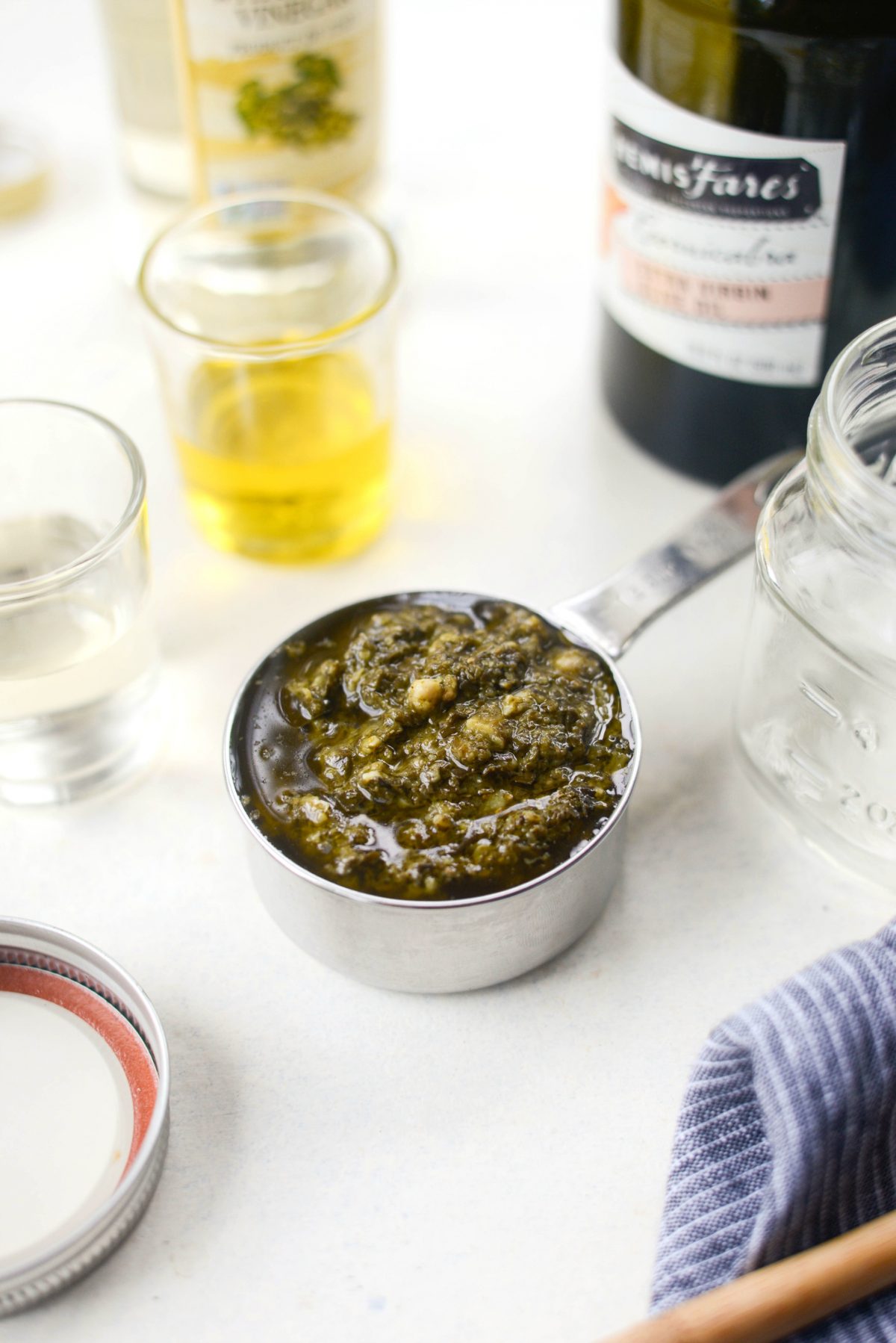 For the dressing, you will need basil pesto -either homemade or store-bought, white wine vinegar and olive oil.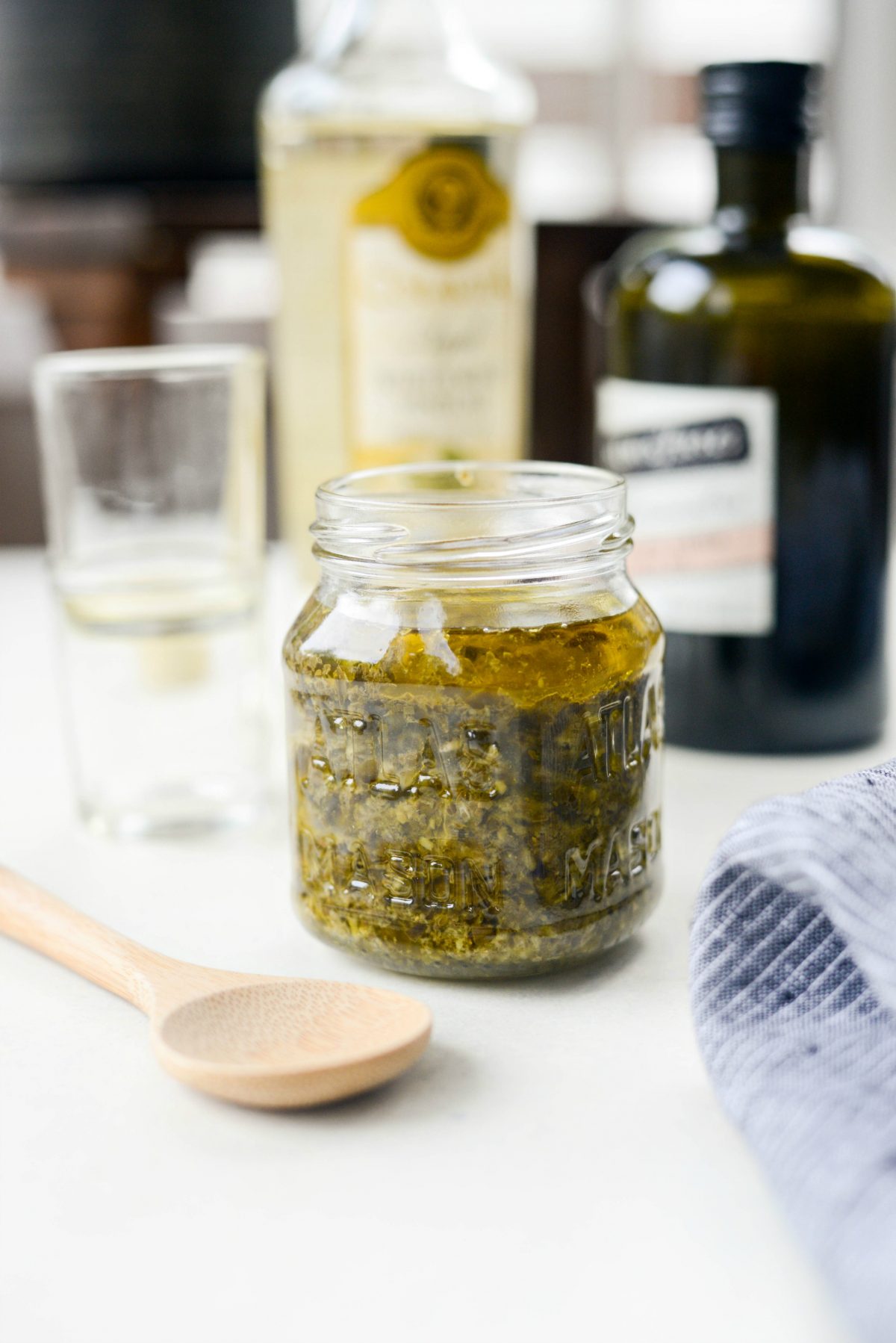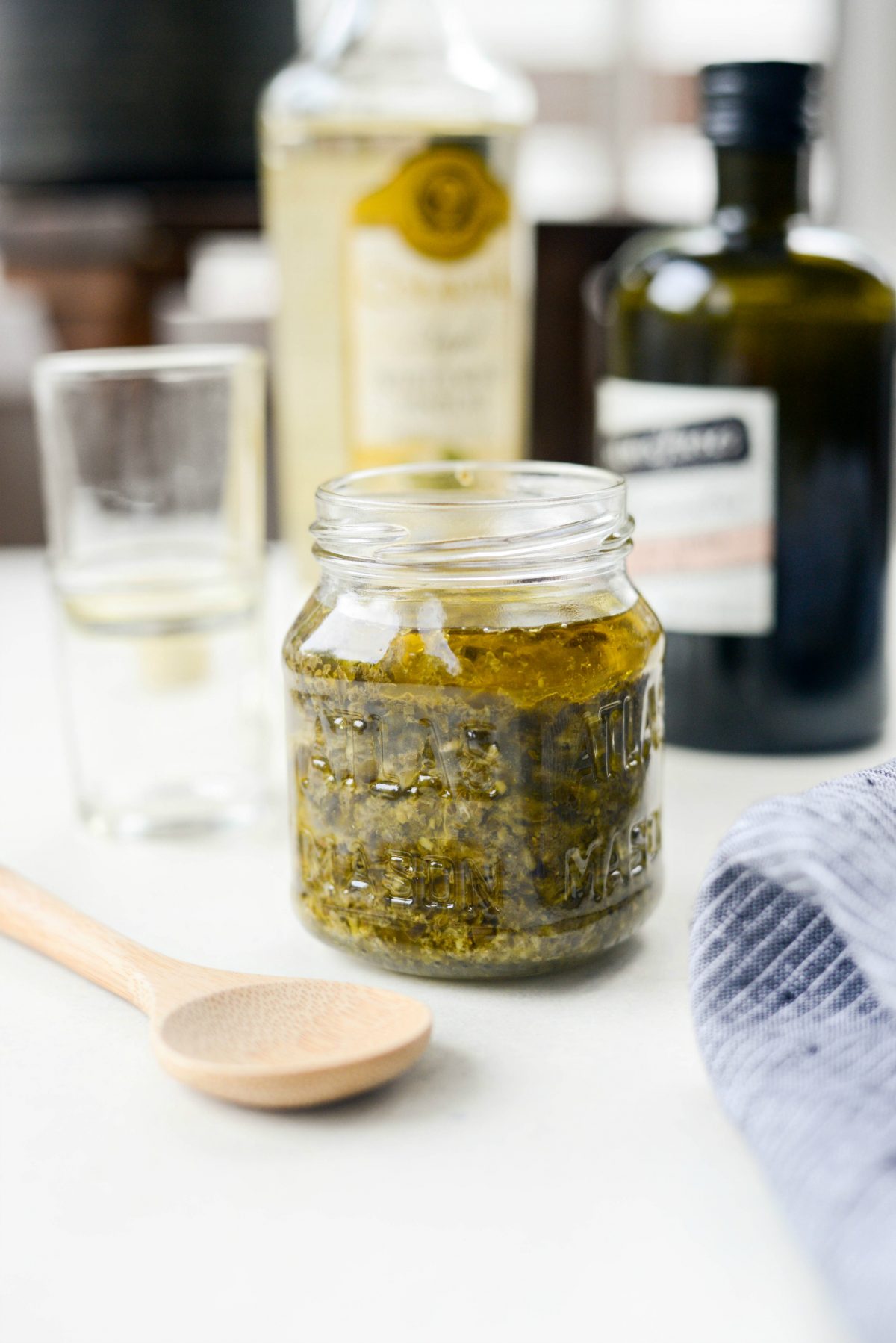 In a small bowl or glass jar, measure out and add in 1/2 cup basil pesto, 3 tablespoon white wine vinegar and 2 tablespoons olive oil.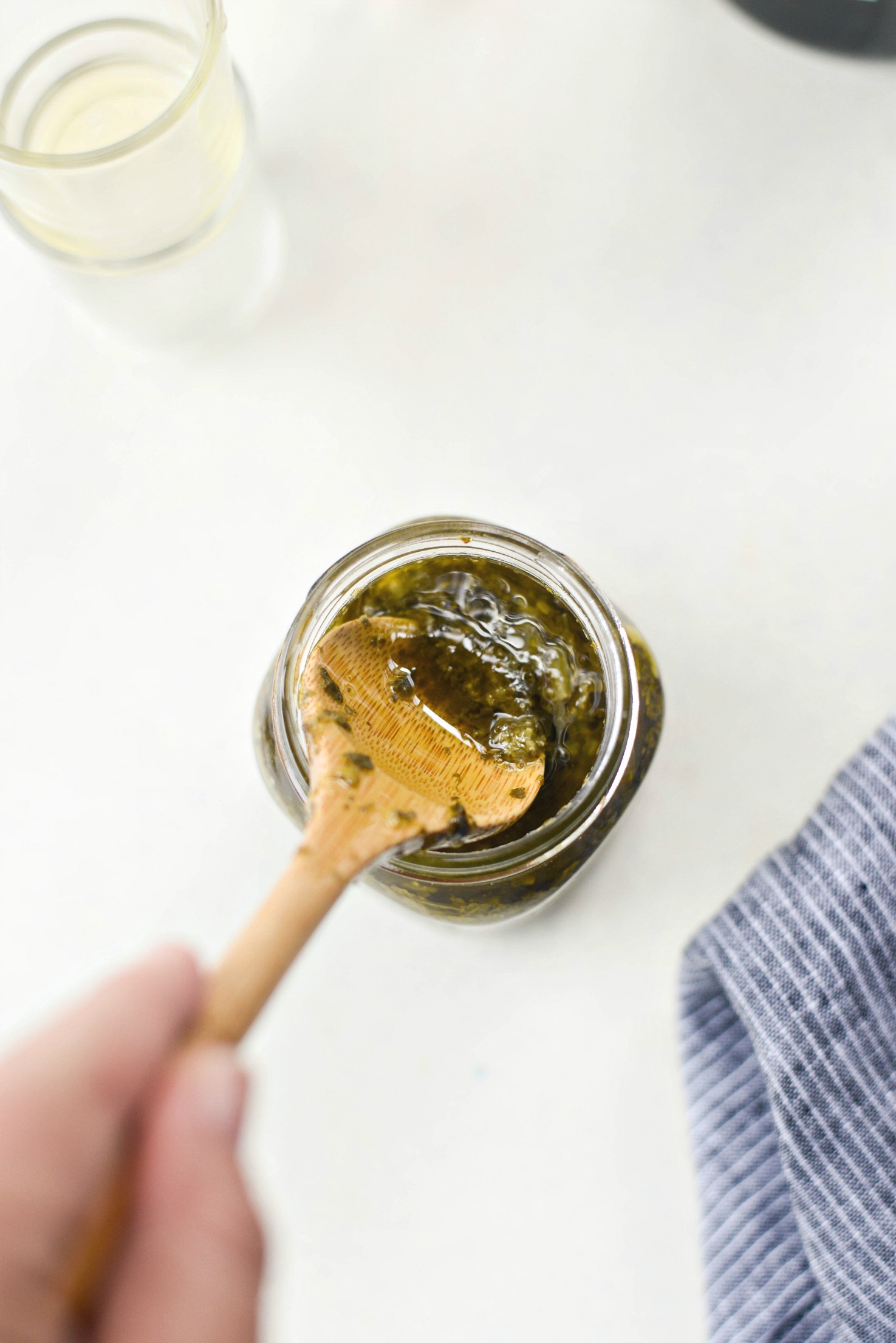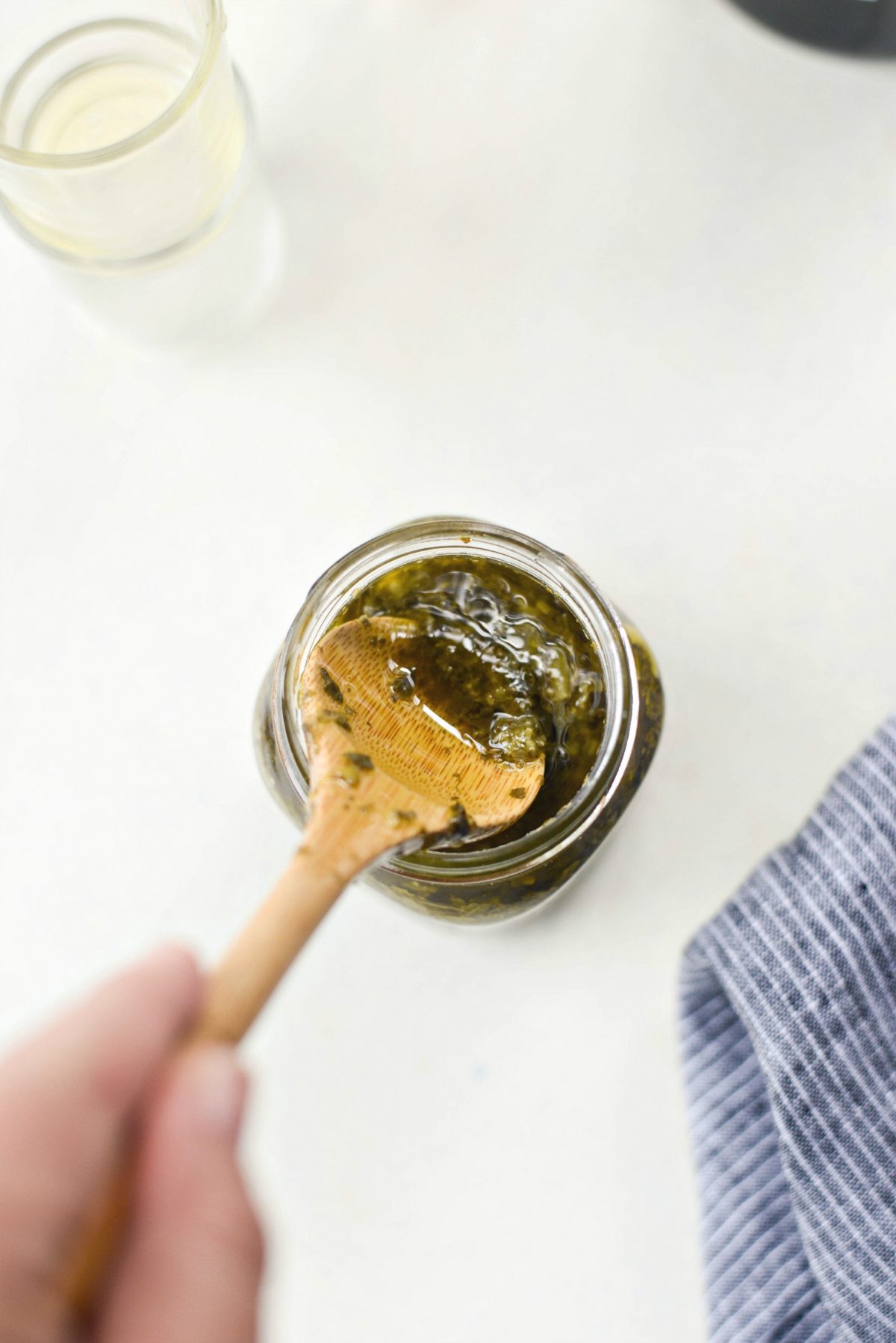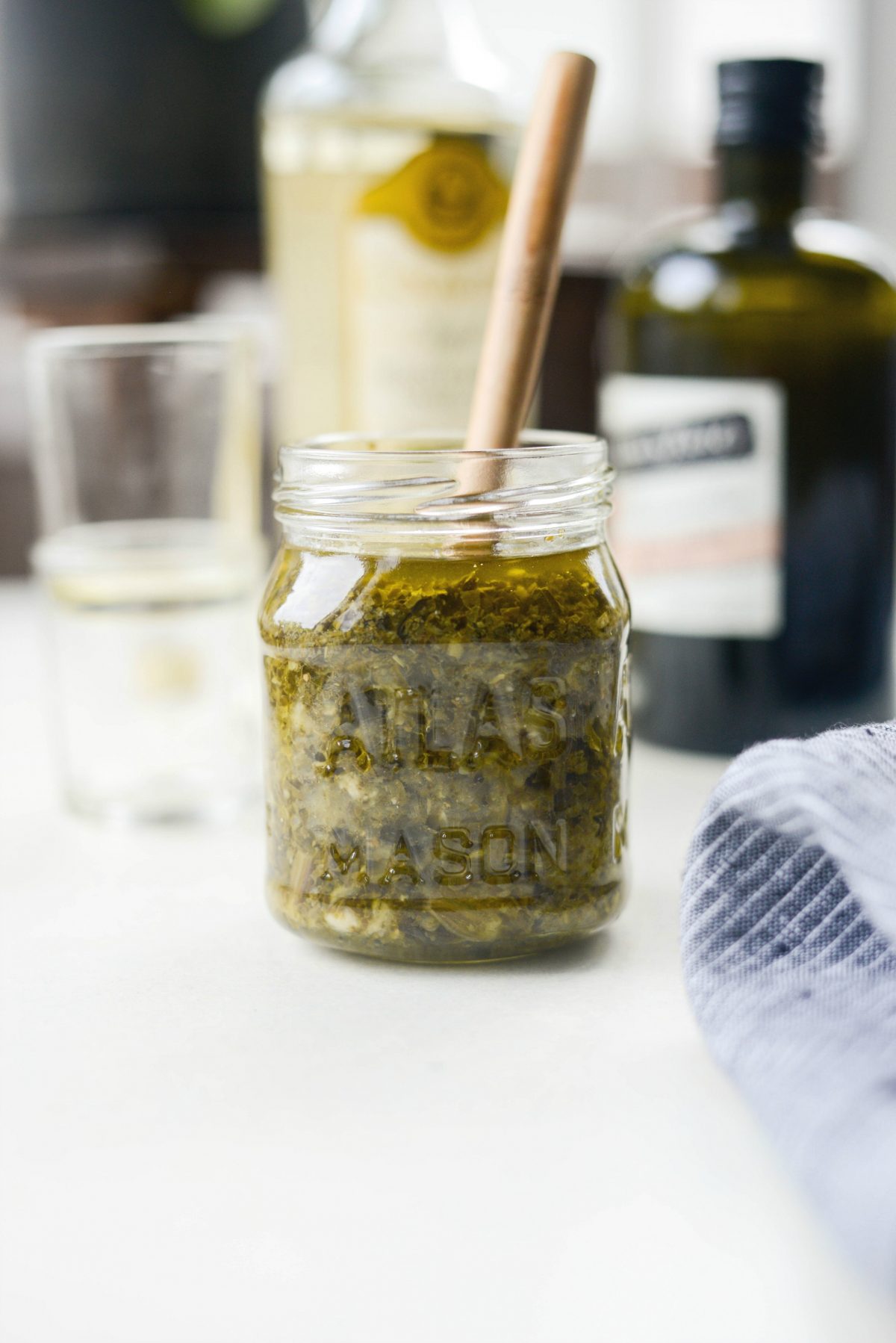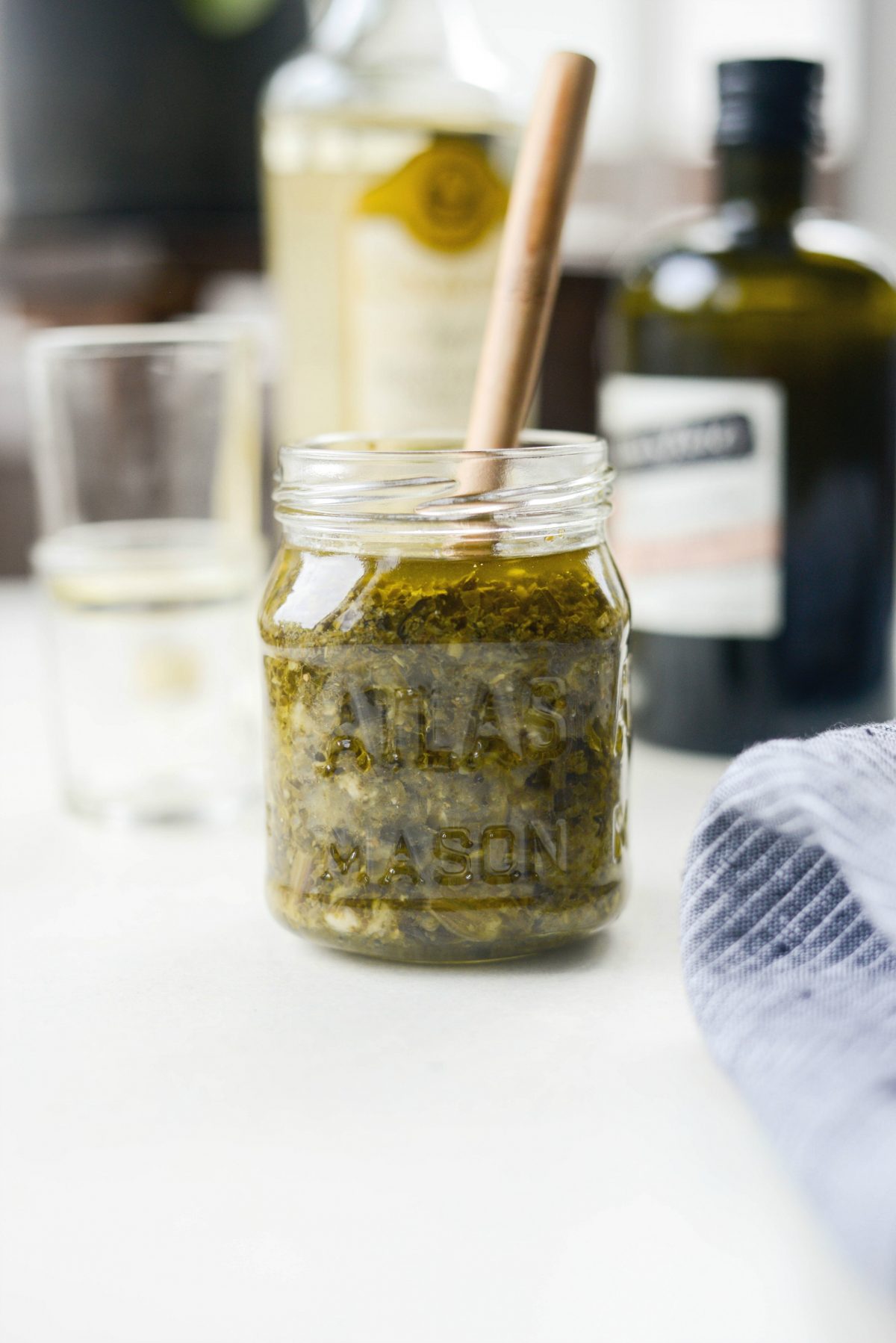 Then simply stir or shake to combine.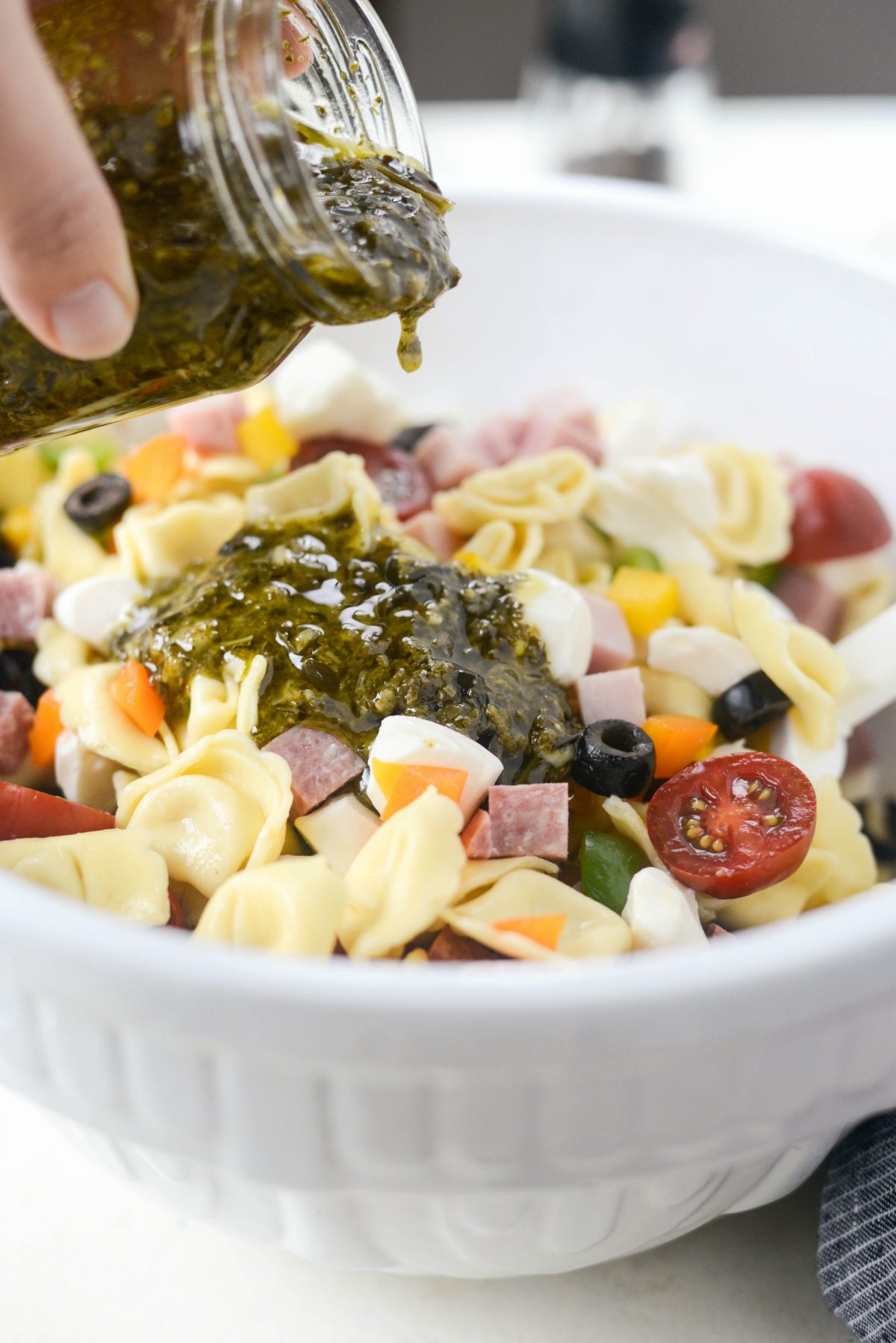 Next, drizzle half of the basil pesto vinaigrette (more or less to preference) over top to coat. And then season with lots of freshly ground black pepper and 1/4 cup of freshly crumbled Parmesan cheese. Toss together, cover and refrigerate until ready to serve.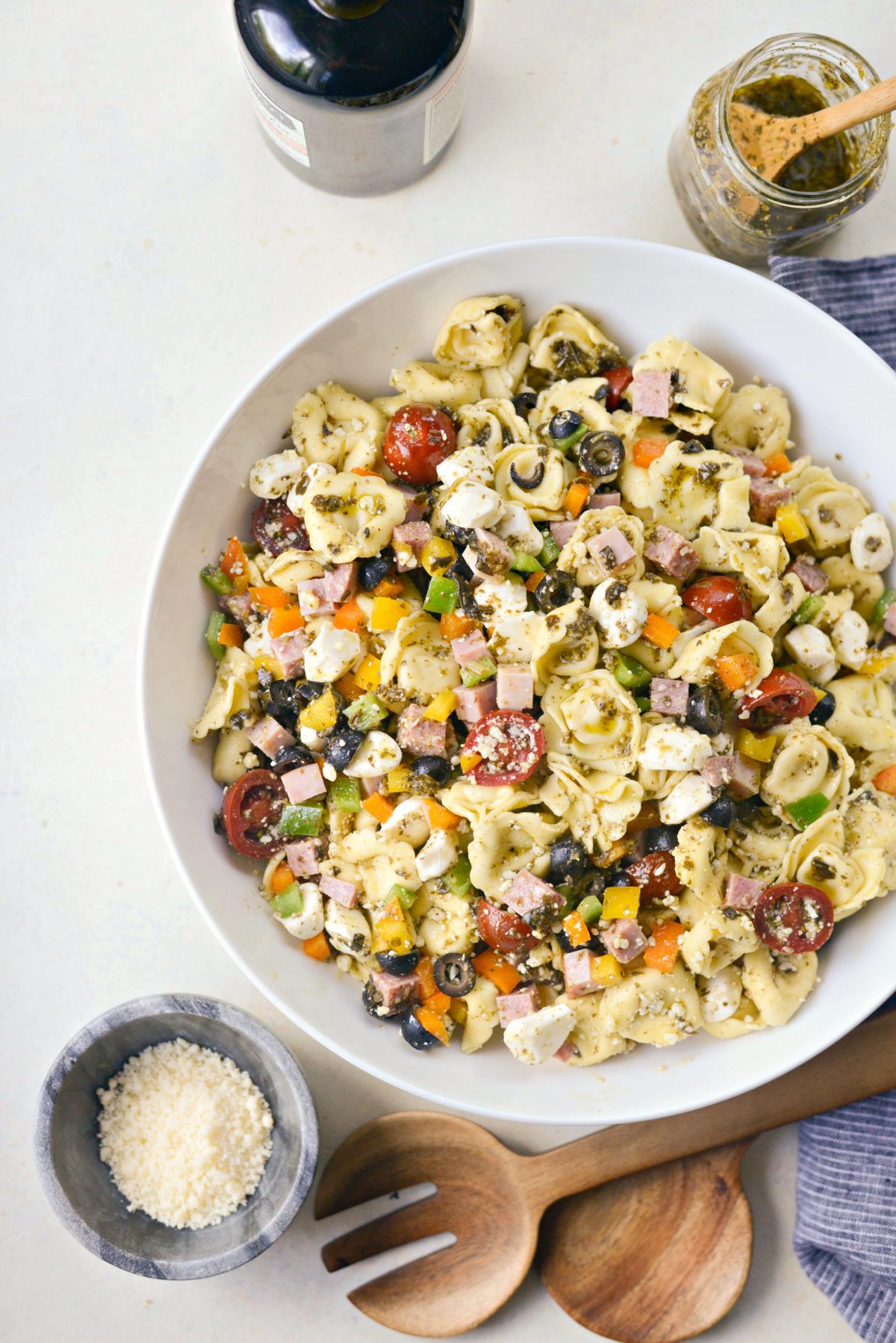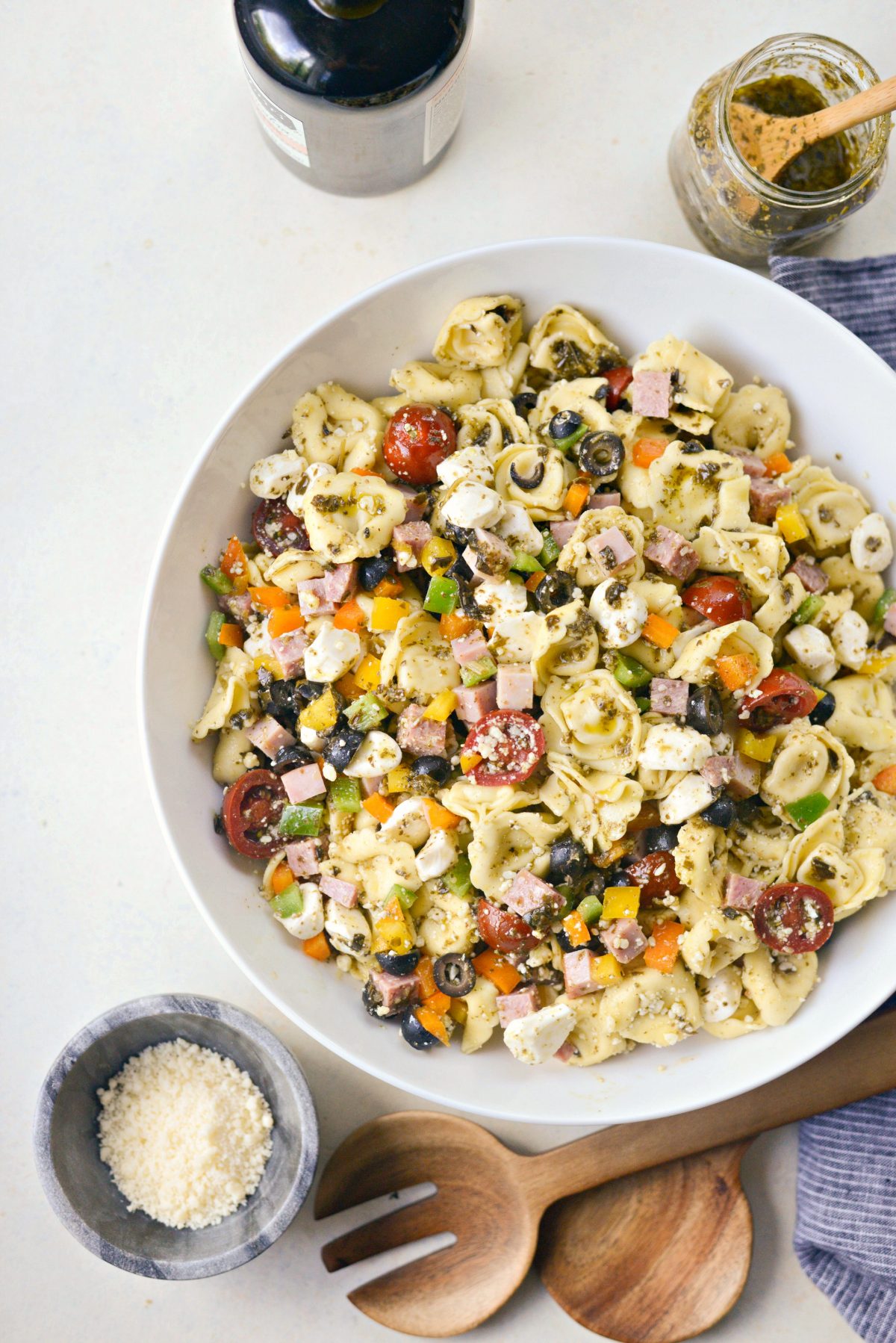 Serve with more dressing and cheese and devour!! Using tortellini is a fun alternative to traditional pasta and the dressing in this salad is SO good! I made this antipasto tortellini pasta salad and ate it with grilled chicken and asparagus, but it's also great for potlucks or parties!
So good!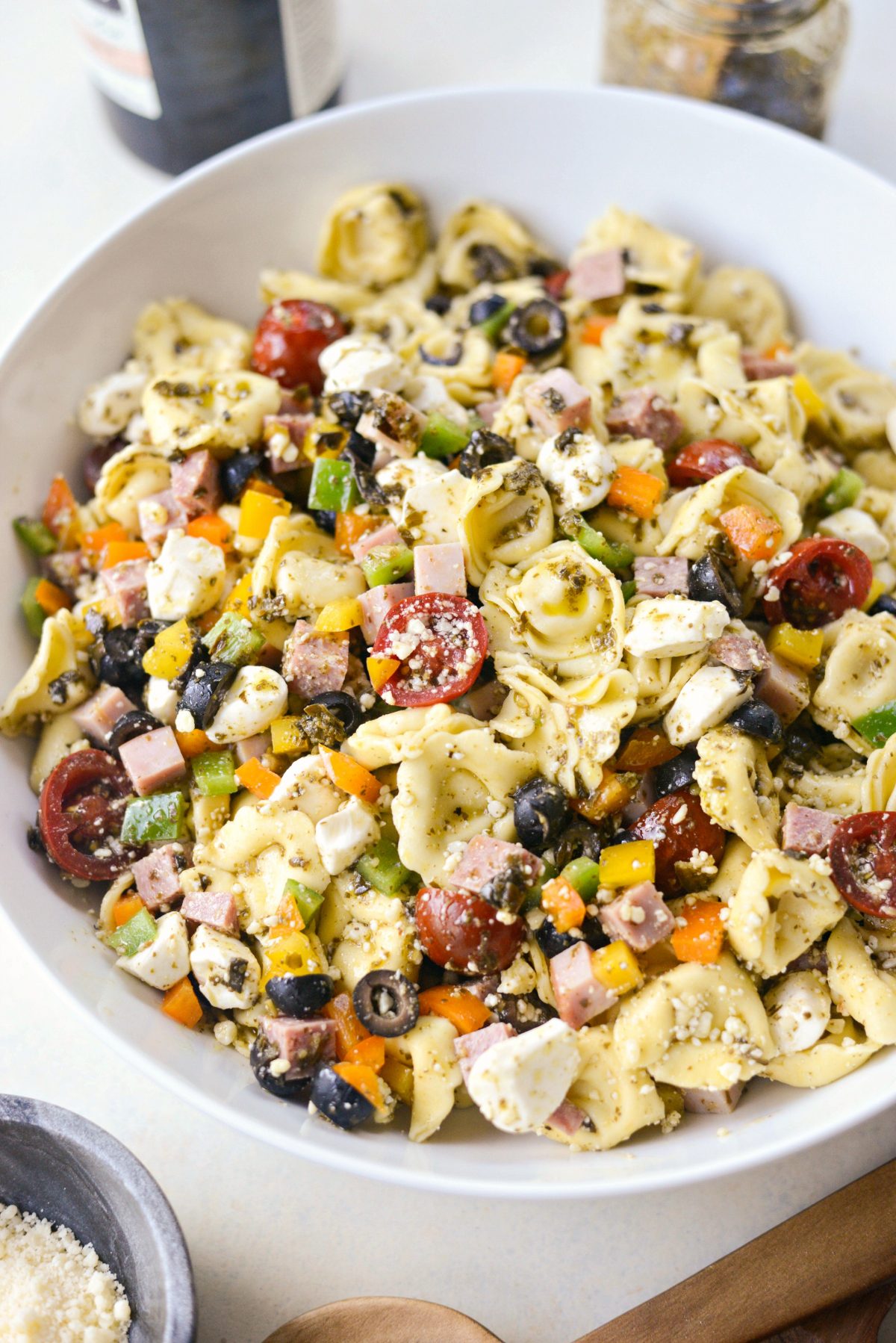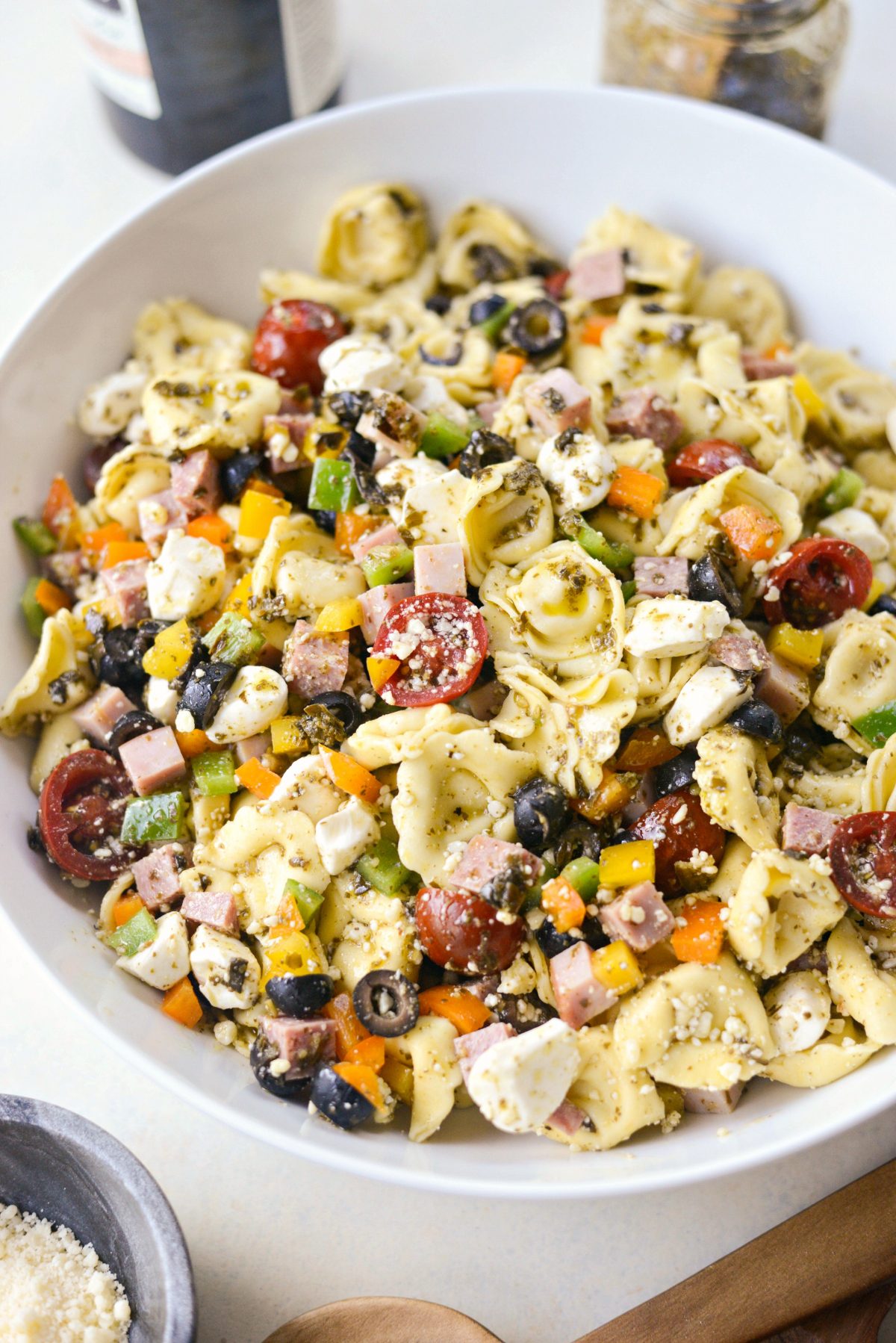 Enjoy! And if you give this Antipasto Tortellini Pasta Salad recipe a try, let me know! Snap a photo and tag me on twitter or instagram!
This post may contain affiliate links.
Buy the Cookbook: Simply Scratch : 120 Wholesome Homemade Recipes Made Easy Now available on Amazon »
THANK YOU in advance for your support!