This creamy Bacon Pea Salad is a super simple side salad of peas, bacon, cheddar cheese, red onion and parsley tossed in a creamy dressing. Fresh, crisp and delicious. Perfect for cookouts or any occasion really. Serves 8 to 10+ in under 30 minutes.
I think of summer barbecues as being like Thanksgiving, as it's all about the sides. Although (imho) my husband grills the best burgers ever but I do equally love good side dishes too. Potato salad, macaroni salad, baked beans, coleslaw… you name it. I'll have them all on my plate. This week I channeled my love for retro-style side salads and this easy bacon pea salad is 1 of 2 (so far) recipes I'll be sharing!
Speaking of love… I love peas. Ever since I was a little girl and would mix them into my mashed potatoes. Not to hide them, I really just liked the texture. As an adult, I mix them with bacon, red onion and extra sharp cheddar cheese and call it a salad 😉. Being a grown up is fun. Honestly though, I personally could eat a big bowl of this. I especially love it after it sits for a bit.
If you make this at your next barbecue, don't be surprised if there isn't any of it leftover afterwards.
Fair warning.
To Make This Cream Bacon Pea Salad You Will Need:
8 ounces bacon – cooked until crispy and finely chopped
2 pounds frozen peas (slightly thawed)
6 ounces extra sharp cheddar cheese – cut into small cubes
1/2 cup finely diced red onion
2 tablespoons finely minced fresh parsley
For the dressing You Will Need:
1/4 cup mayonnaise
1/4 cup sour cream
kosher salt
freshly ground black pepper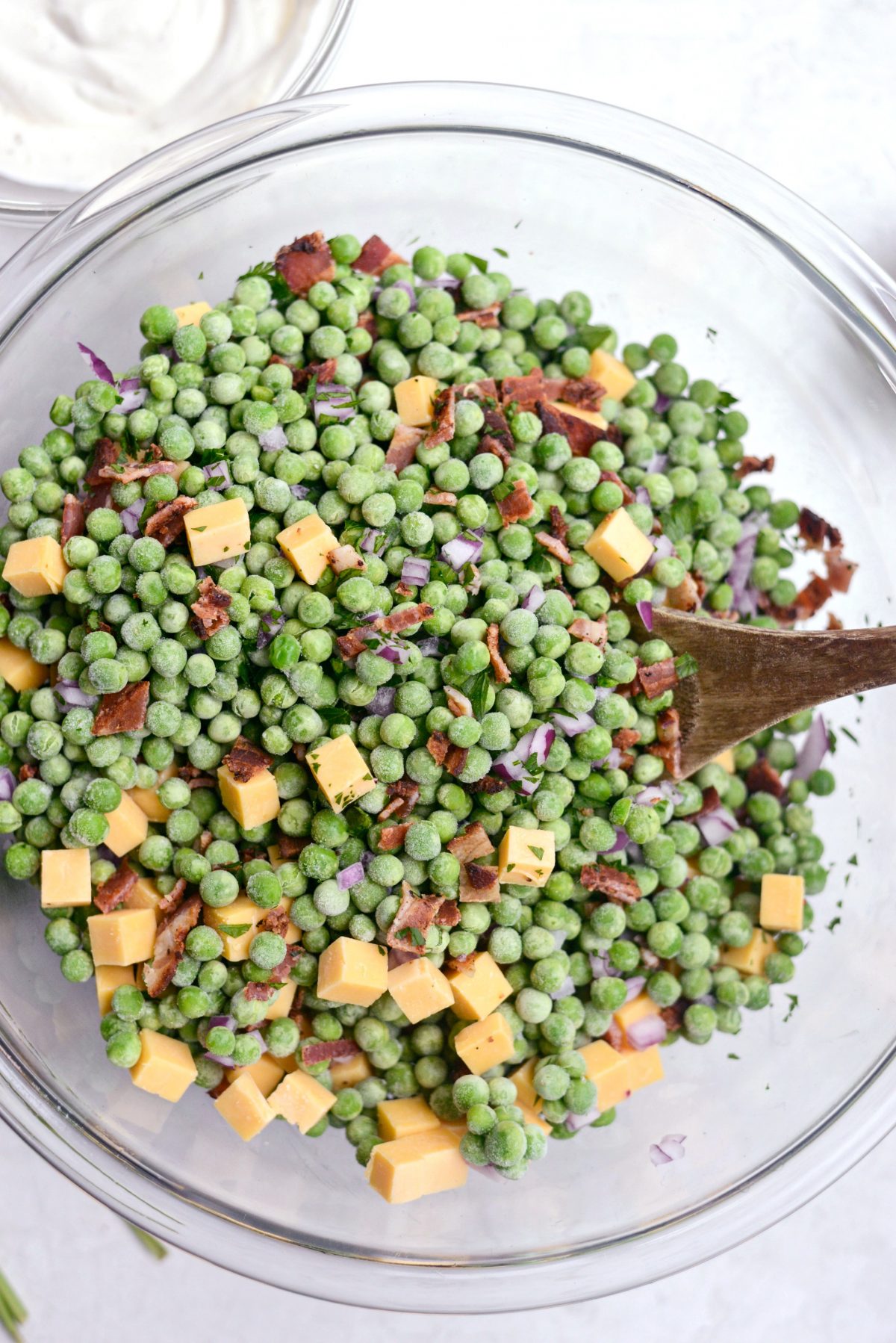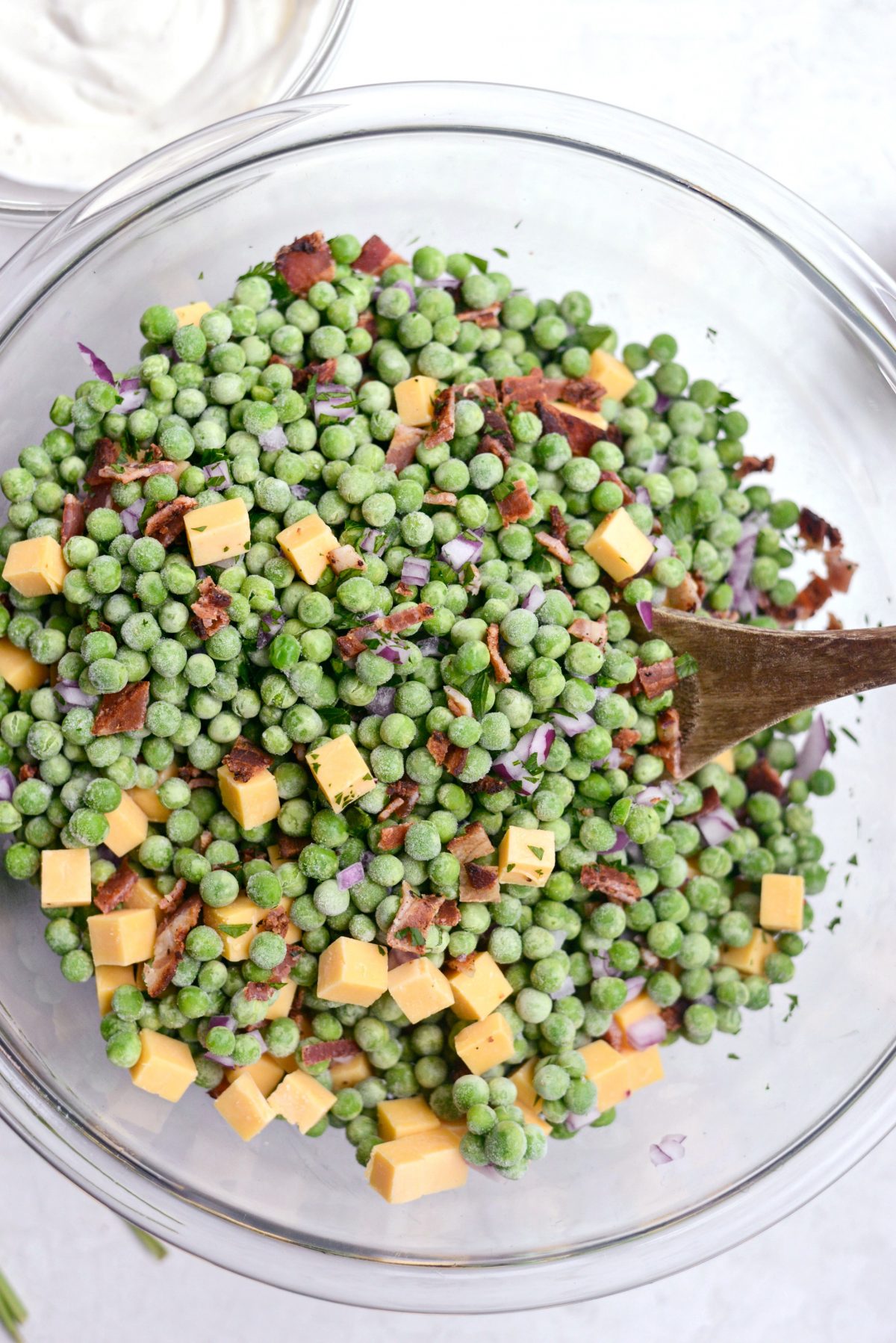 Next add in the peas, bacon, onion, cheddar and parley into a large mixing bowl and toss to combine.
Then in a separate bowl, combine the mayo, sour cream and 1/2 to 3/4 teaspoon kosher slat (to your personal taste) and about 1/4 teaspoon freshly ground black pepper and toss to combine. If the peas are still a lot frozen (like mine) the dressing won't look as creamy. However, it will eventually when the peas thaw more.
Finally, serve and devour!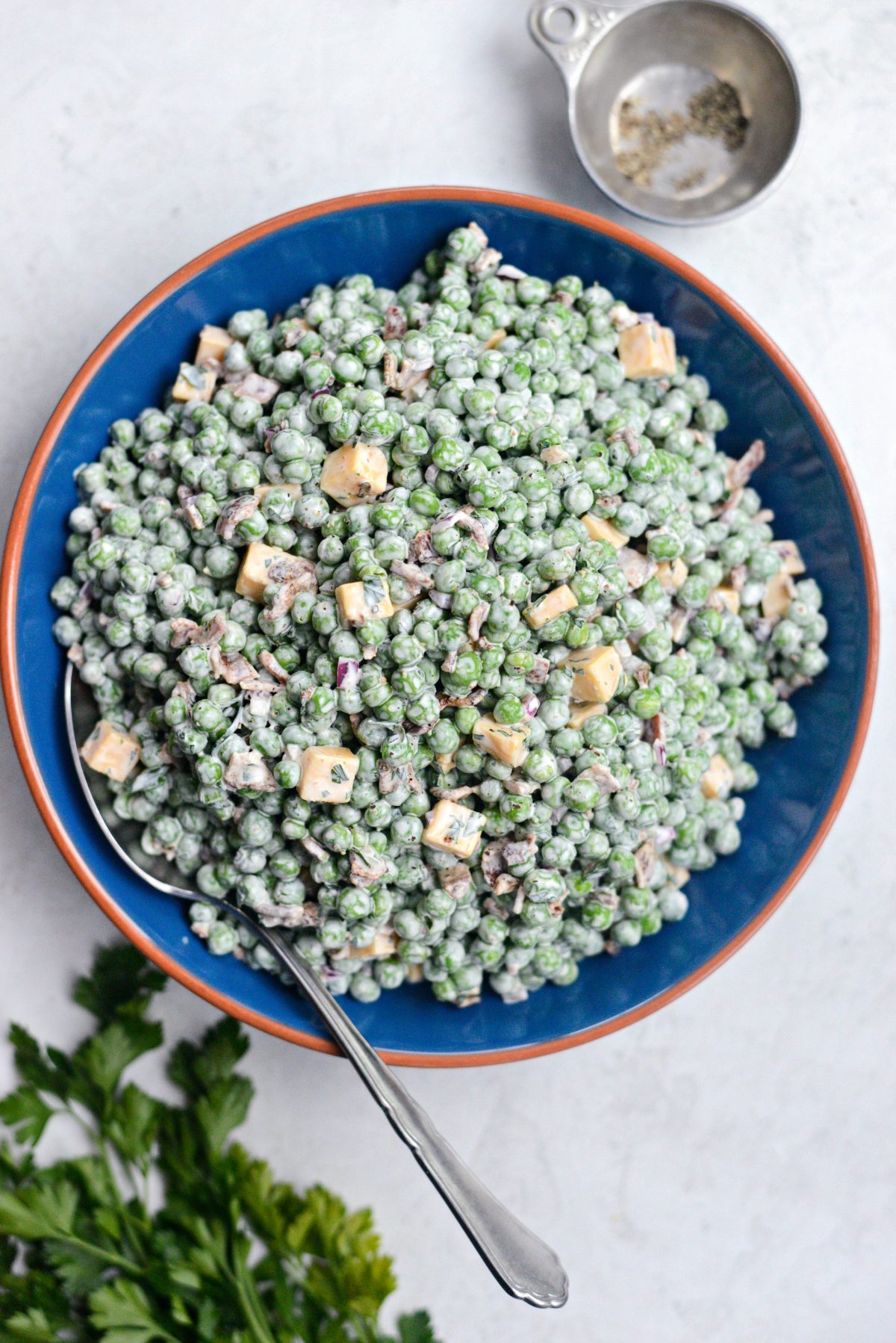 Enjoy! And if you give this Bacon Pea Salad recipe a try, let me know! Snap a photo and tag me on twitter or instagram!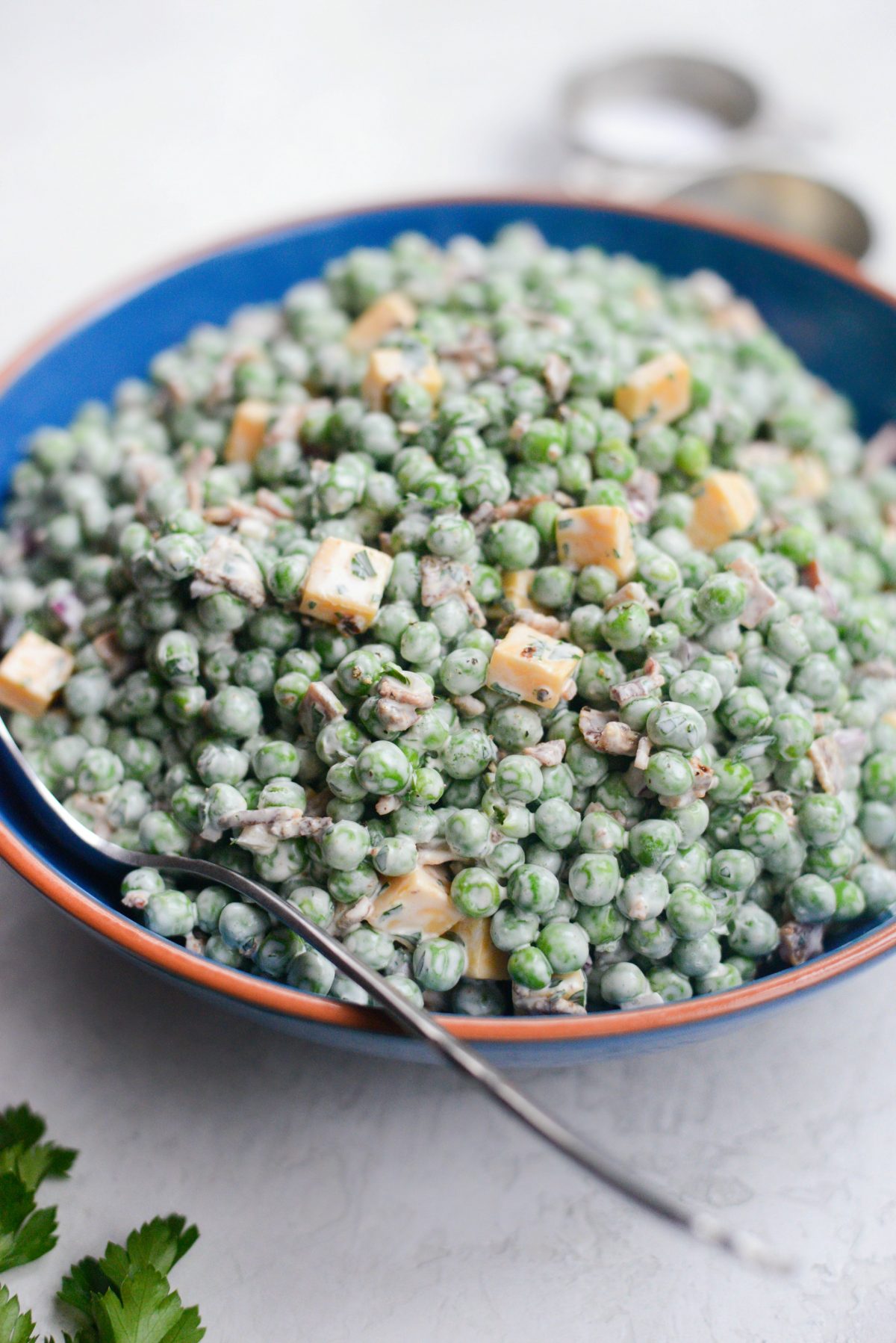 This post may contain affiliate links.
Buy the Cookbook: Simply Scratch : 120 Wholesome Homemade Recipes Made Easy Now available on Amazon »
THANK YOU in advance for your support!