This Cilantro Lime Cauliflower Rice is a healthy alternative to rice. It's bursting with flavor from fresh garlic, lime and cilantro and takes a fraction of the time it takes to cook regular rice. Serves 4 in 10 minutes.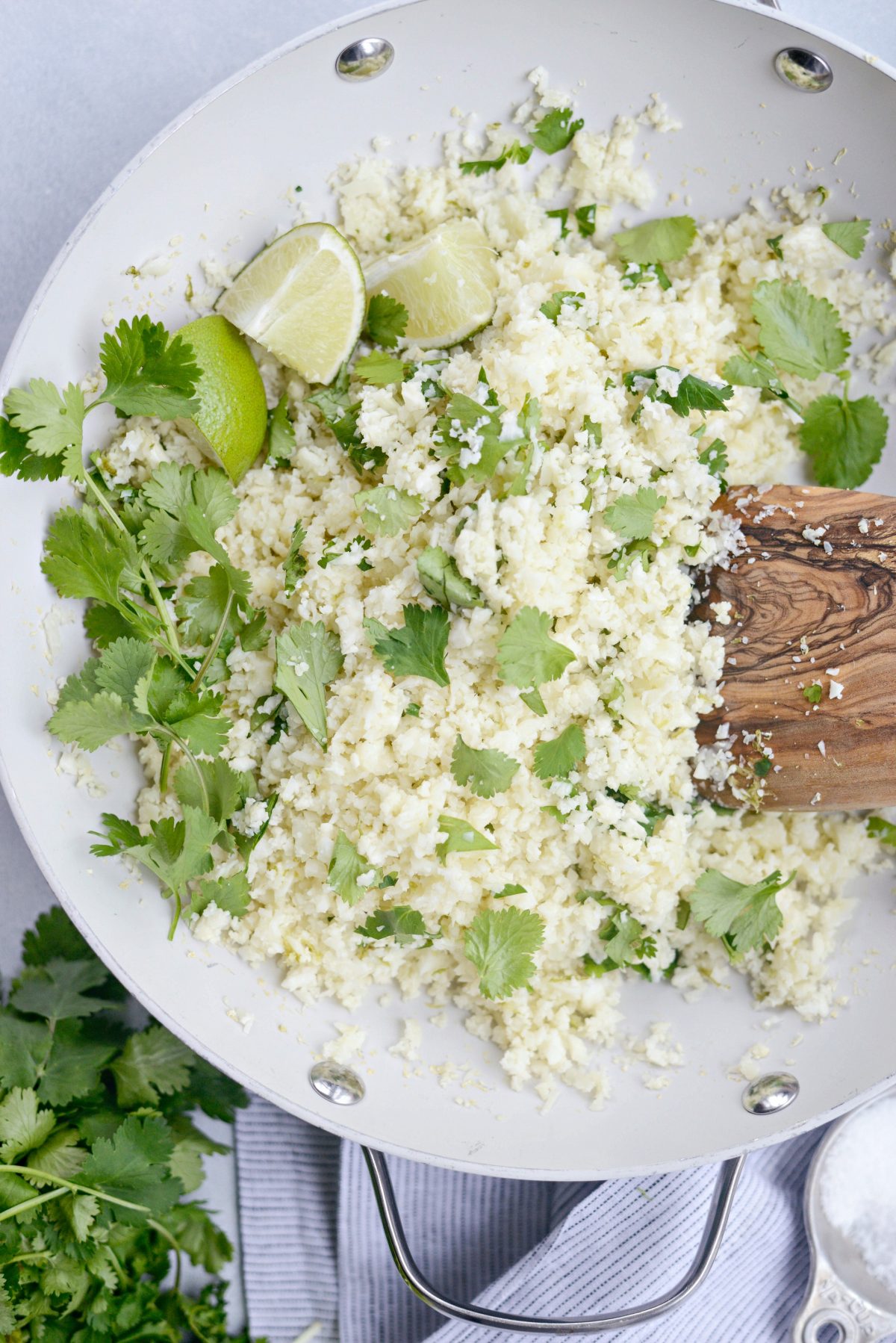 We've had some of the most beautiful weather these past few days. Sunny and in the low 80's and it has been soul and mood lifting. We put our boat in the water on Sunday and yesterday evening, I took the night off and Pat and I grabbed a couple beers and took the boat out to do some fishing. Because, hey, we deserve it! It was a little to breezy to really fish, however, but we casted and caught a few and we both feel rejuvenated.
Sometimes right when life gets the craziest, the busiest, it's time to take a break and relax. Because it's so easy to get caught up with it all and forget to step out side and enjoy the sunshine. So that's exactly what we did and it was absolutely amazing.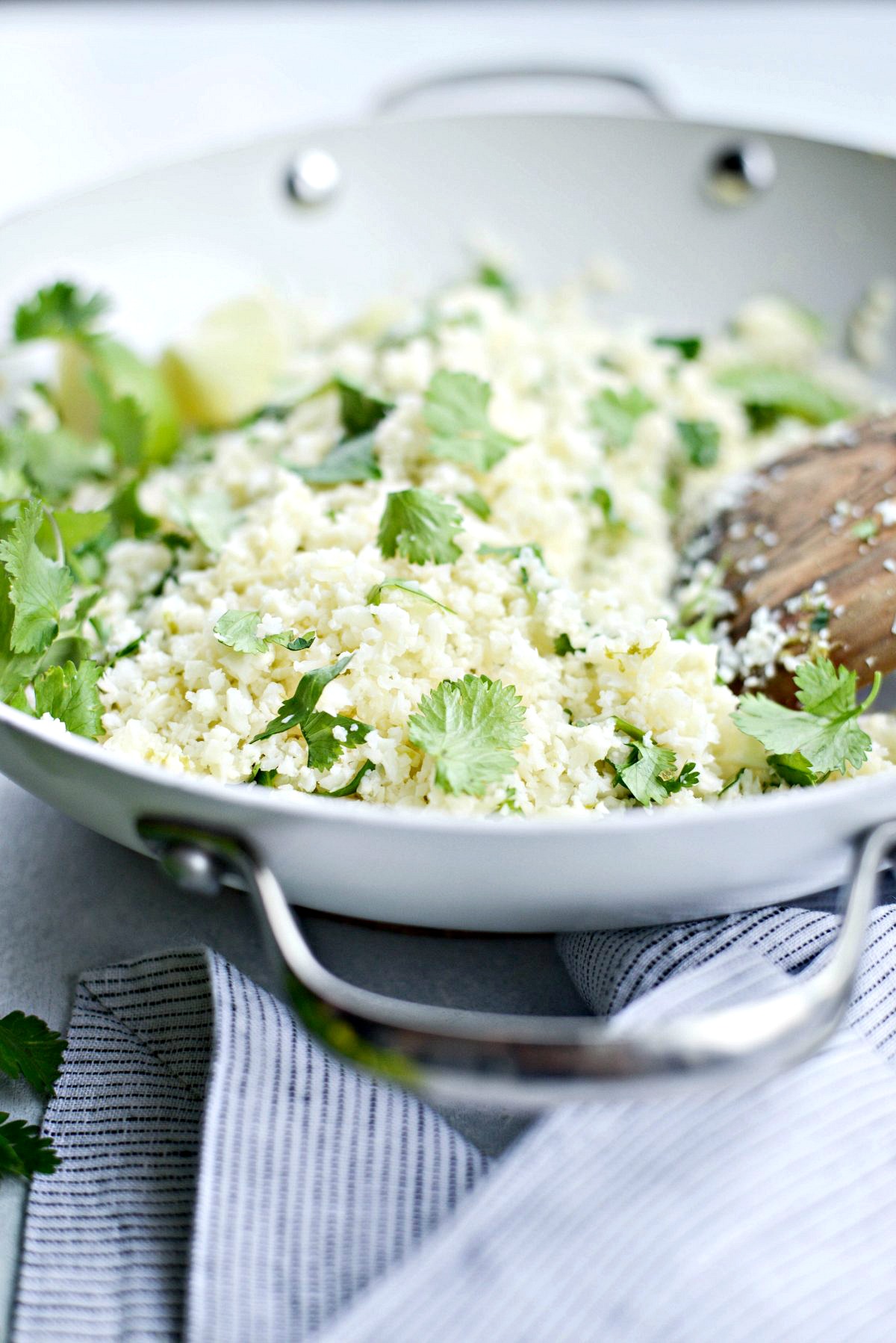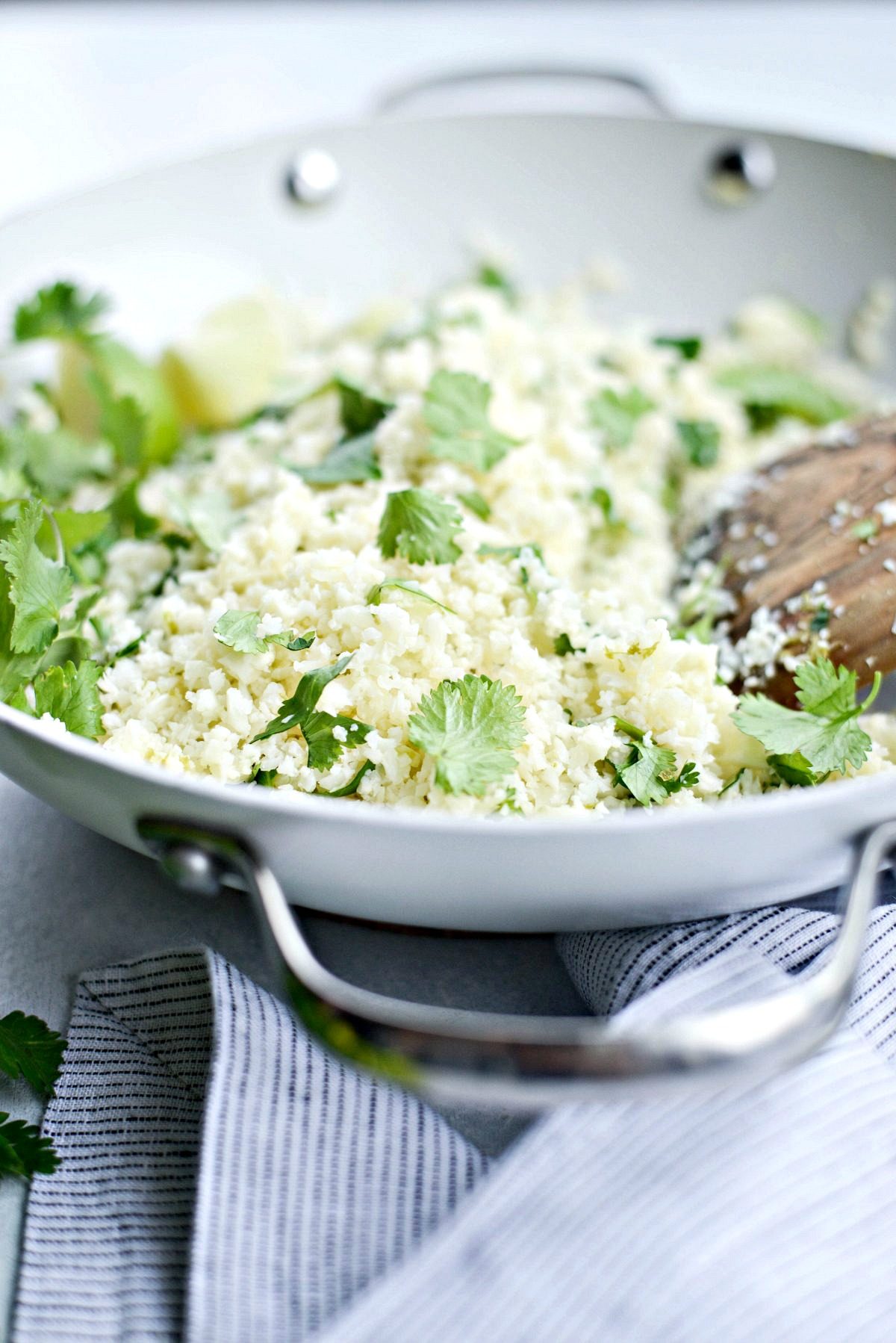 Since going low-carb, I fell in love with finding healthy ways to enjoy my favorite things.
Like rice. I loooooove rice. Like a lot. Wild rice, brown rice, garlicky, toasted almond or vegetable fried rice. It's all delicious to me and because it's so versatile, it's also by far the hardest thing I've had to avoid eating. Thank the lord, there's cauliflower rice. First of all, I'm not saying it's a dead ringer for regular rice. I'm being honest. Just like zucchini noodles don't taste like fettuccini. However it's a great, healthy and light alternative. And did I mention ridiculously easy? Because it literally takes 10 minutes. 10!
SO if, let's say, you're celebrating Cinco de Mayo but you're like me and watching the carb intake or you just don't do rice, well this cilantro lime cauliflower rice is for you!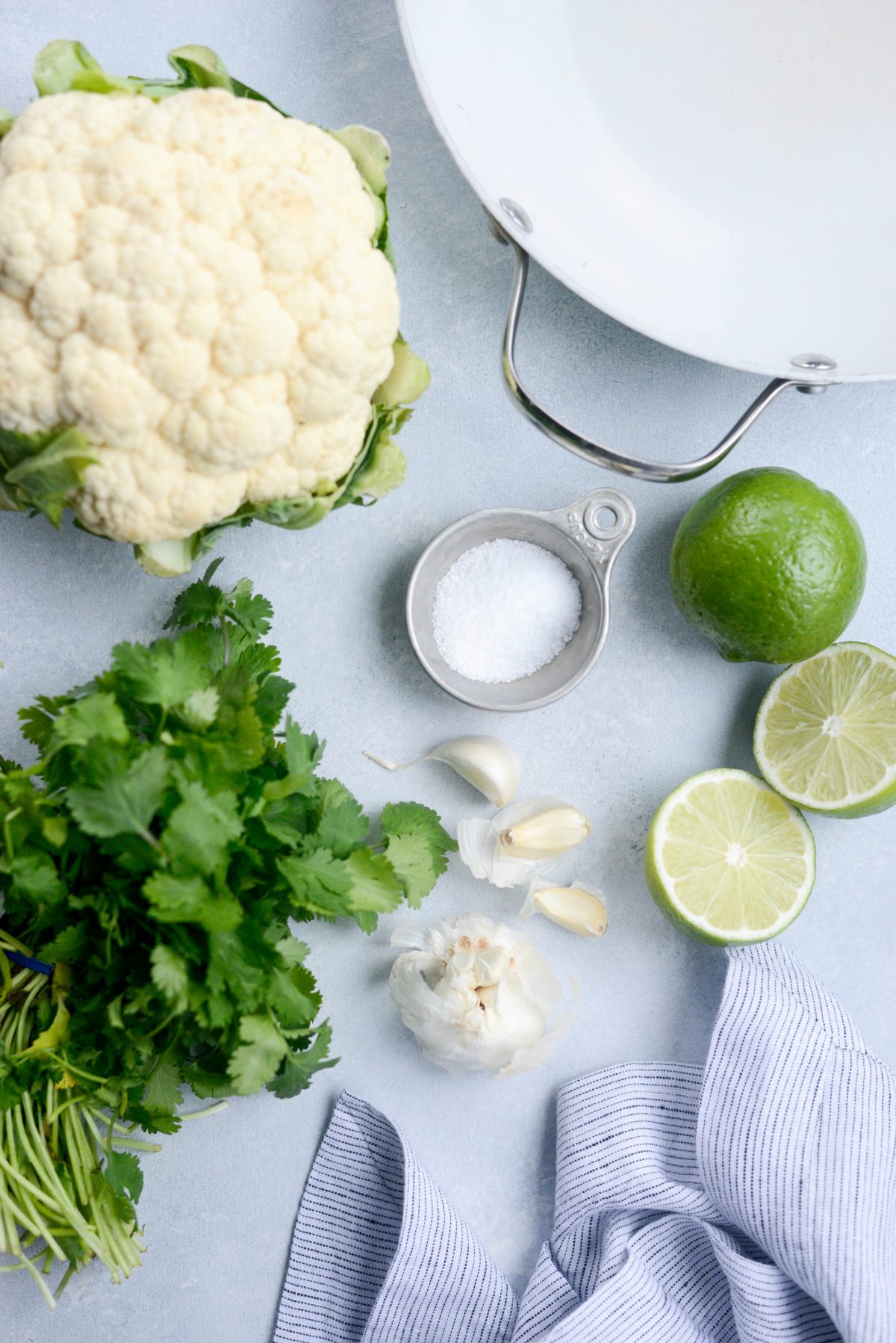 To make this super-simple Cilantro Lime Cauliflower Rice recipe you will need:
cauliflower – a medium sized head will do
garlic
lime juice and zest
kosher salt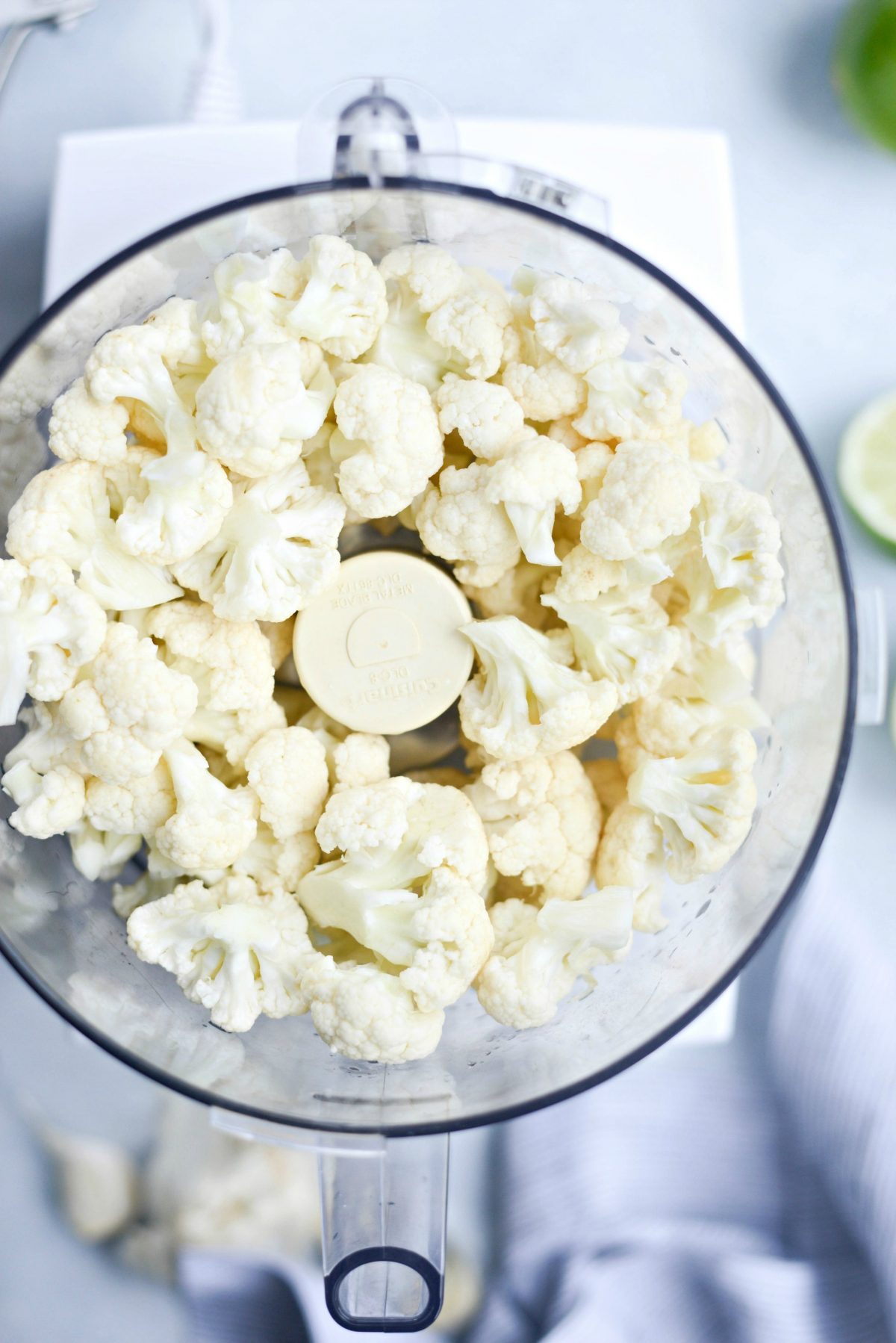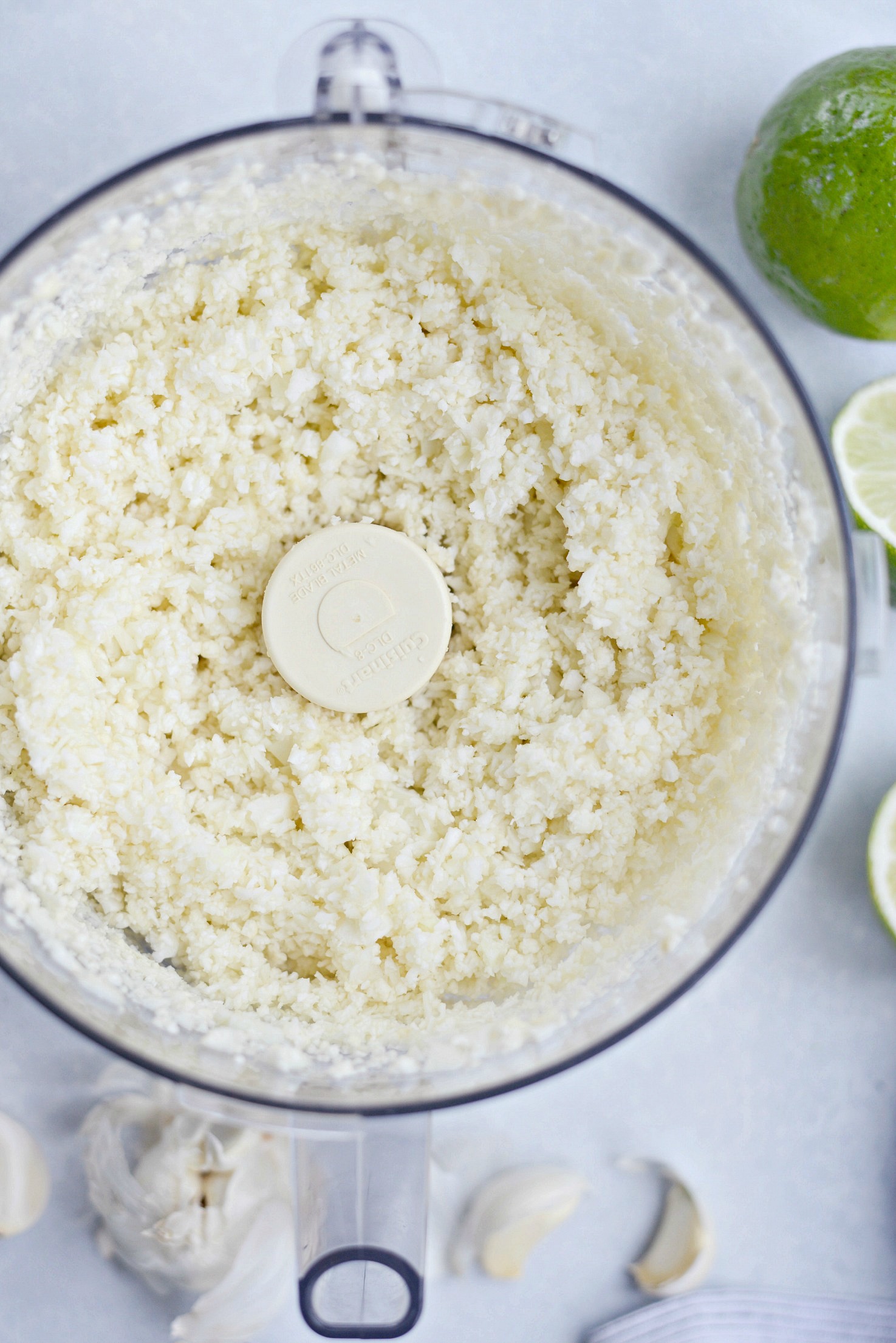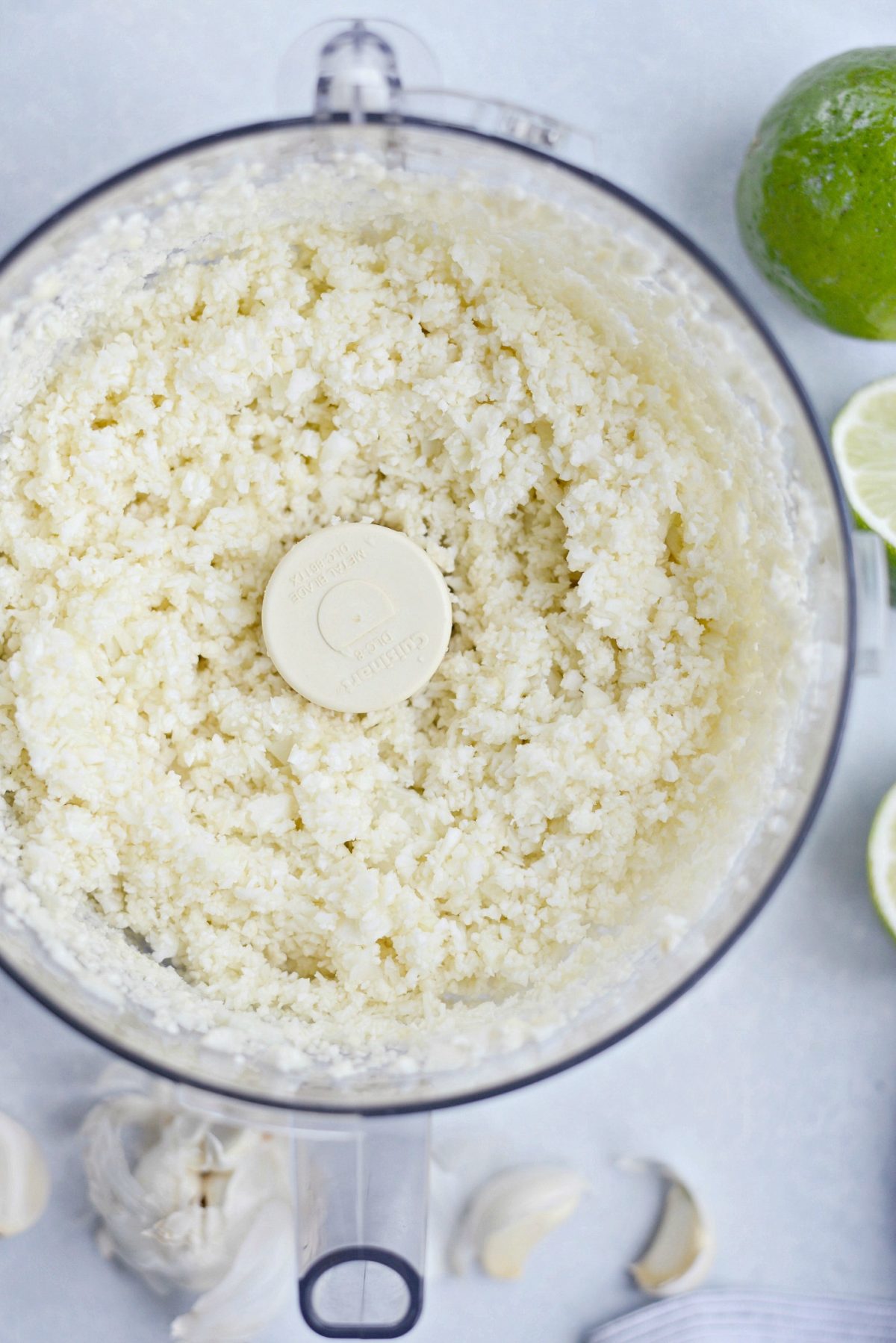 With a sharp knife, break the cauliflower down into florets. Some folks may leave on the tougher stalks, and that's fine. You do you. Next give the cauliflowers a rinse and then pat dry with some paper towel or clean kitchen towel. Next, pop them into your food processor, fitted with the blade attachment, and pulse until the cauliflower resembles grains of rice. This only takes a few seconds and totally worth busting out the food processor for.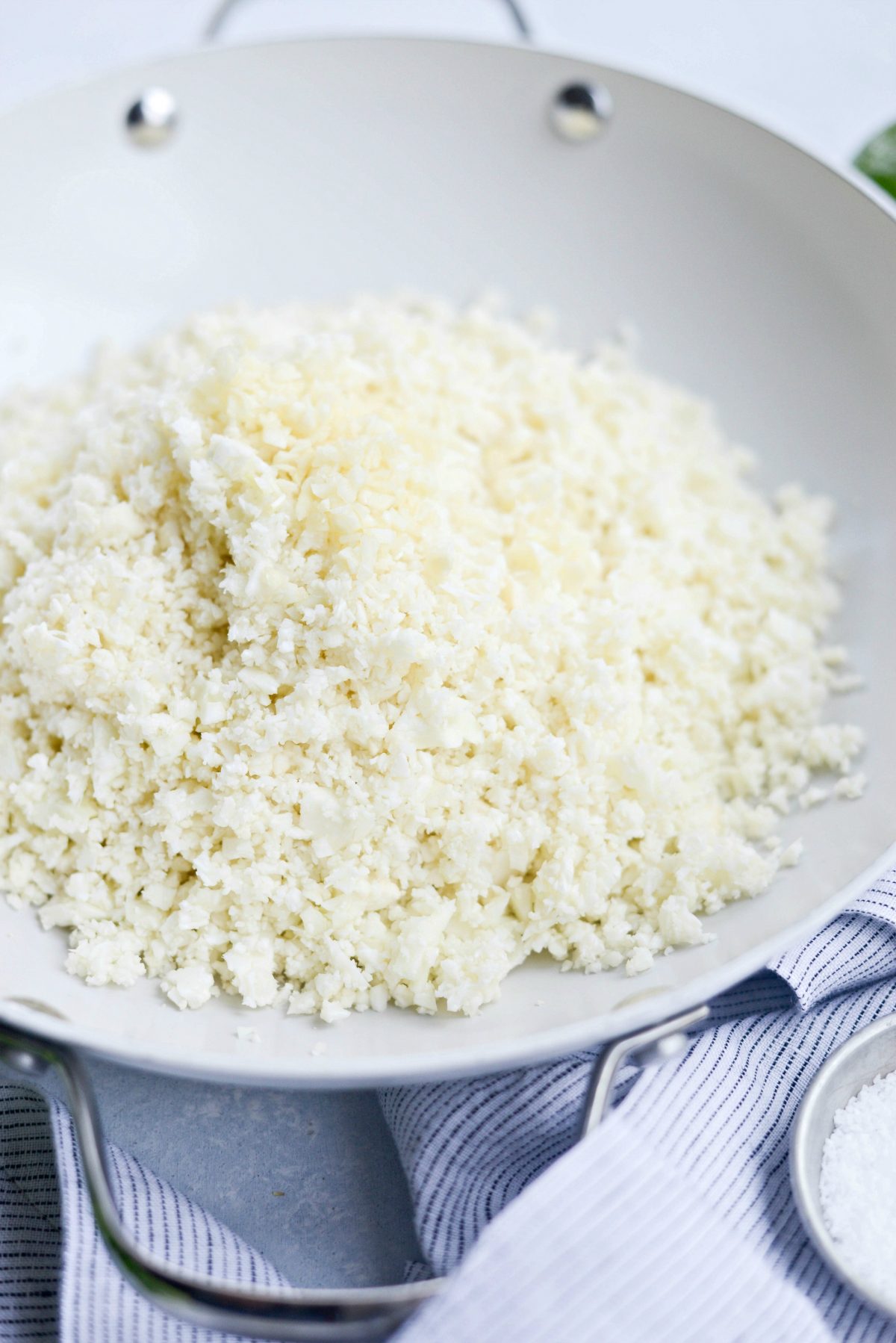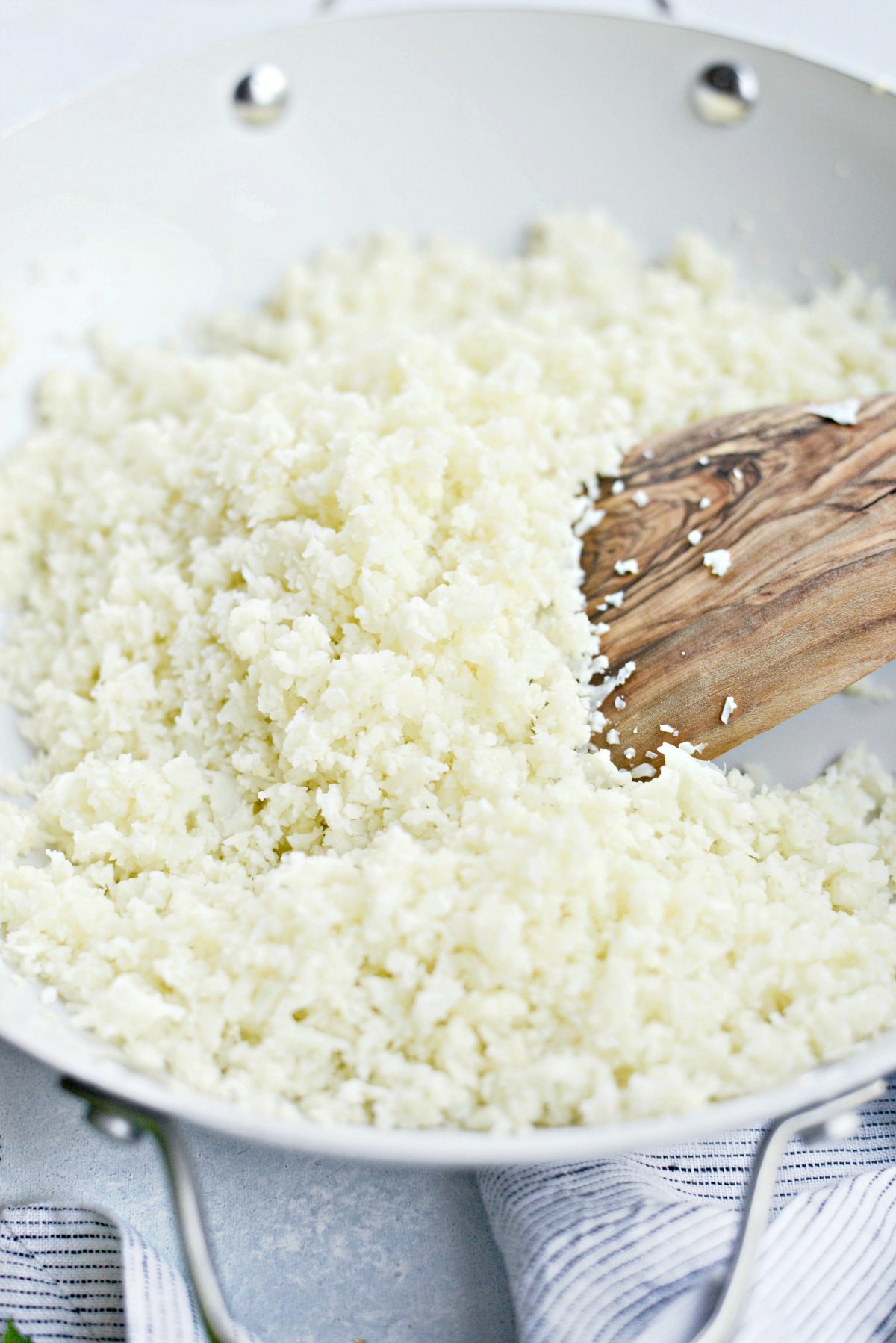 Now you can add all of the riced cauliflower into a deep sided skillet and then add in the 2 cloves of minced fresh garlic. Next cook on medium heat until the cauliflower softens and the garlic is cooked through, about 5 minutes or so.
Then grate in the zest and squeeze in the juice of 1 medium lime (about 2 tablespoons) into the rice and then stir to evenly distribute the zest.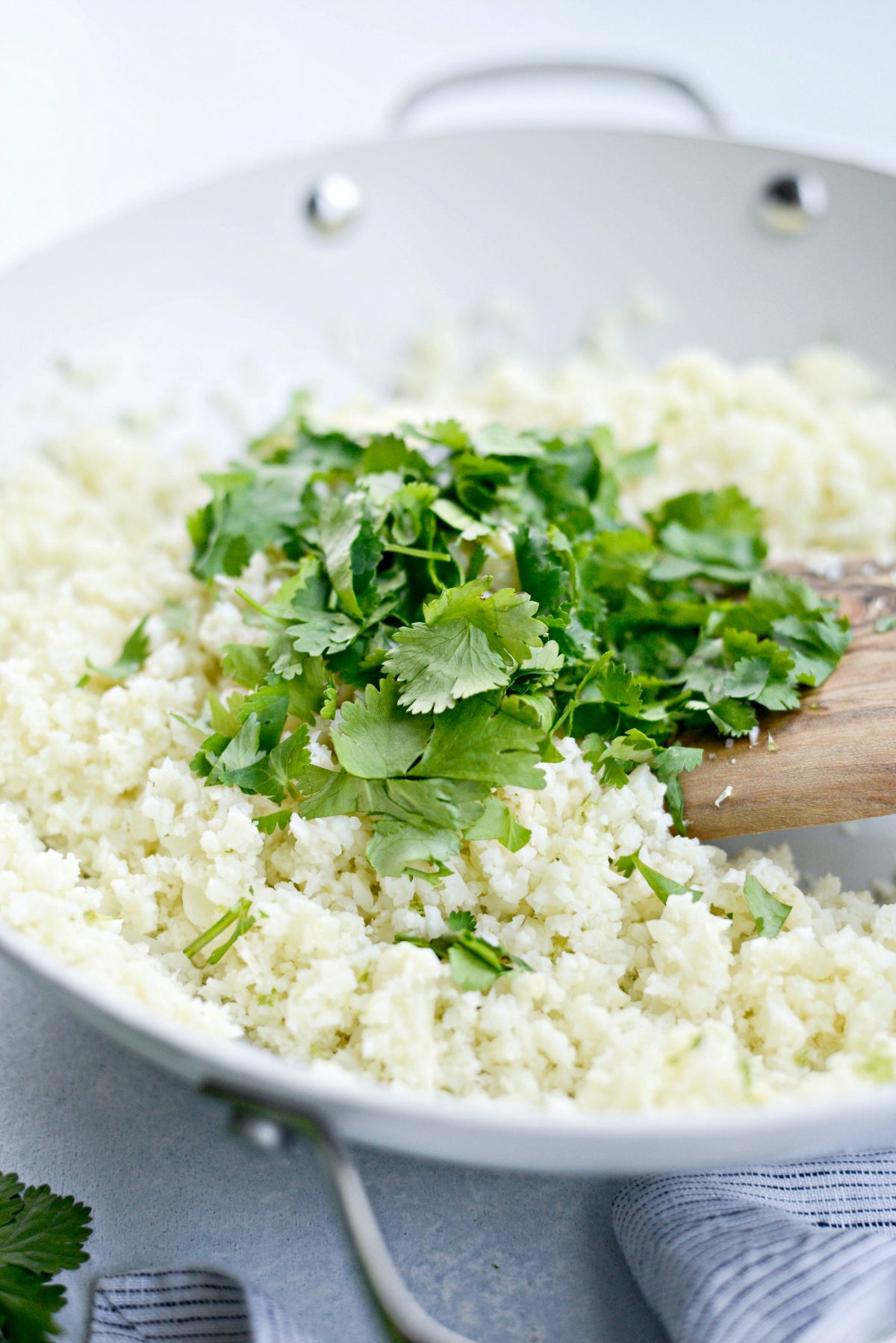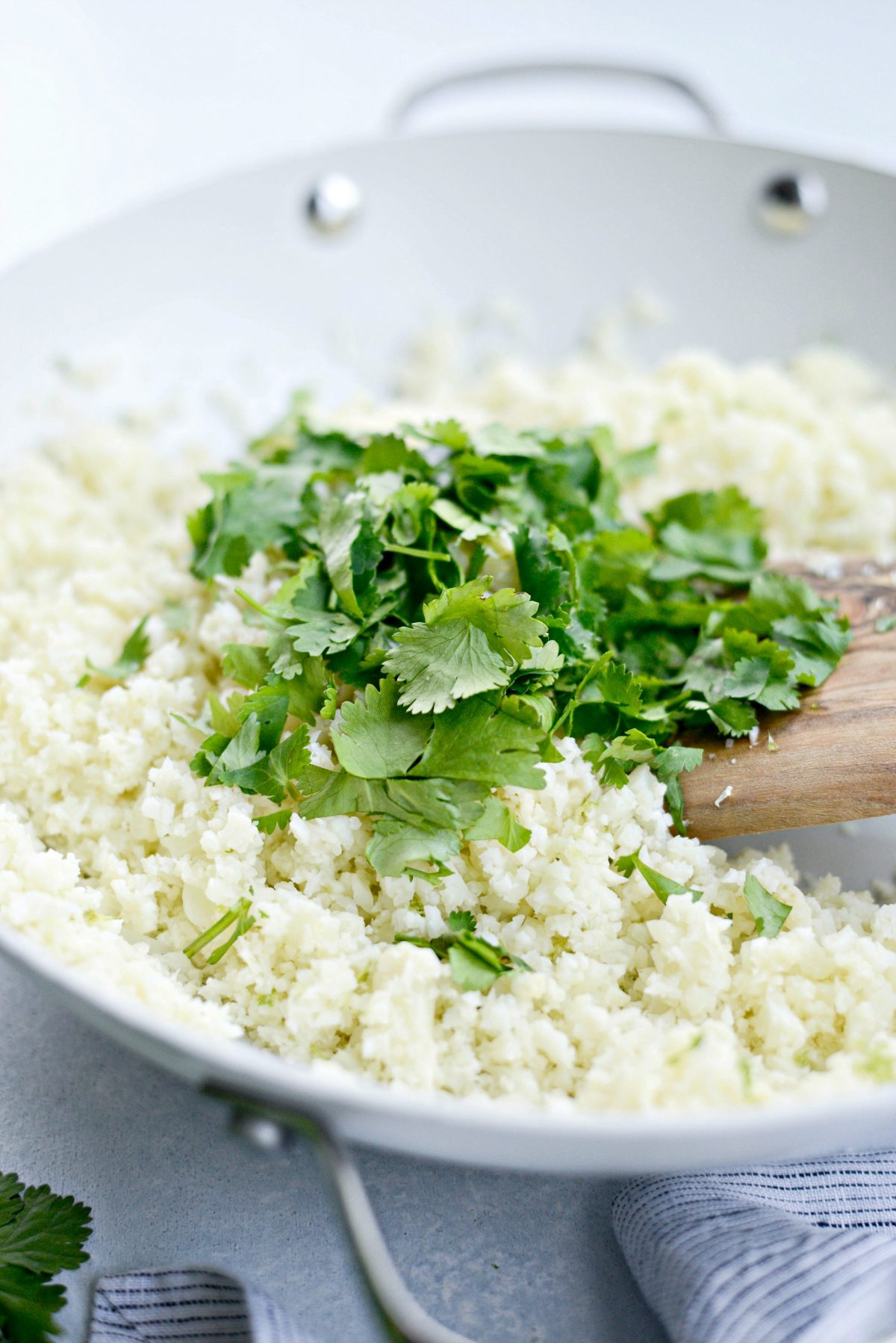 Lastly add in a generous handful of cilantro (more or less to your personal taste) and then a pinch of kosher salt.
Toss together and serve! So Fresh!
This is great next to grilled chicken, seafood or with steak kebabs. But whatever and however, you will love it.
What I love about this cilantro lime cauliflower rice is that it's so fresh and simple. Light, fluffy and aromatic. Because healthy, bright with citrus and herbaceous deliciousness does make avoiding carbs so very worth it. I hope you give this a try and please let me know what you think!
Love cauliflower? Check out my Thai cauliflower fried rice or cauliflower tabbouleh!:)
Enjoy! And if you give this Cilantro Lime Cauliflower Rice recipe a try, let me know! Snap a photo and tag me on twitter or instagram!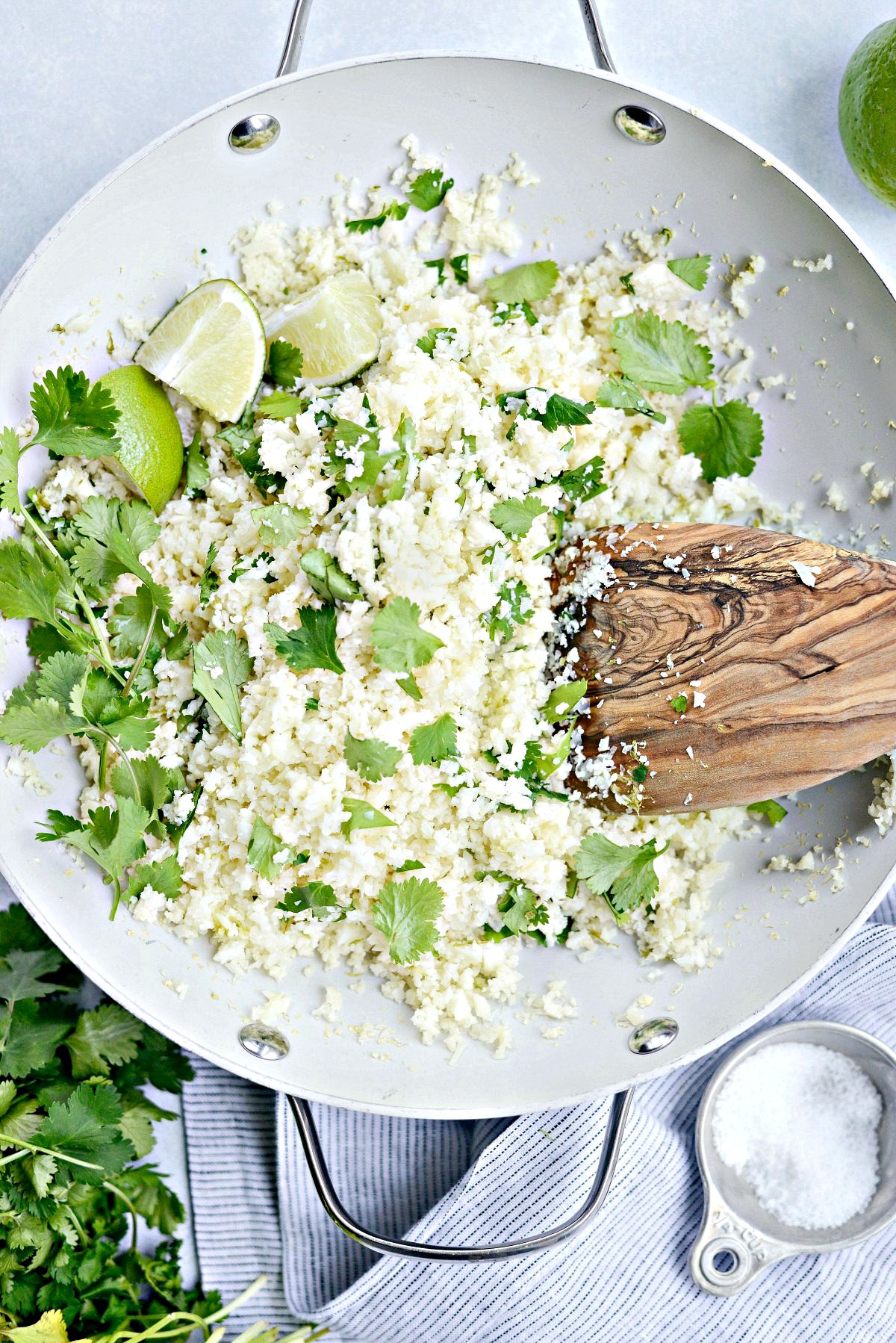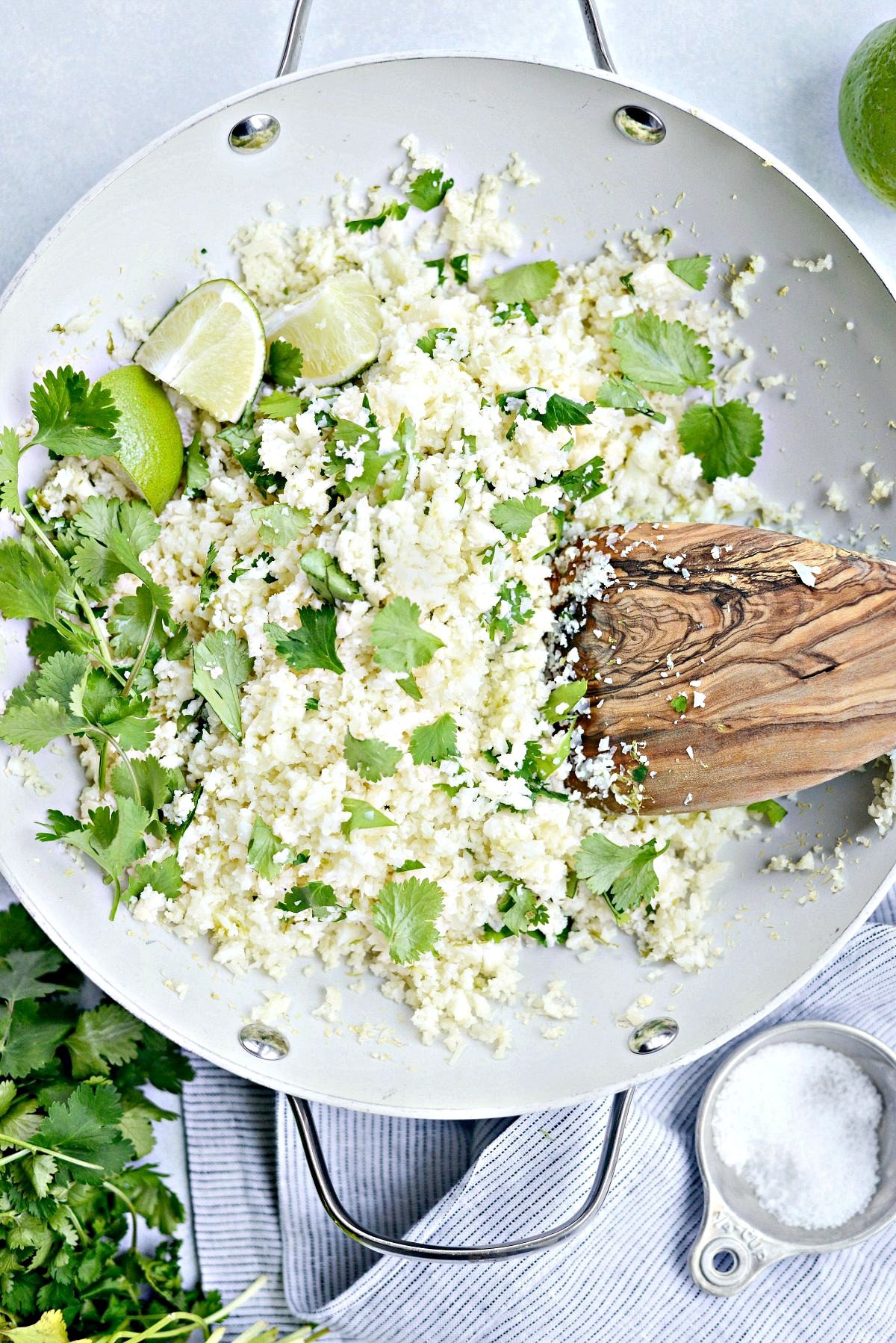 This post may contain affiliate links.
Buy the Cookbook: Simply Scratch : 120 Wholesome Homemade Recipes Made Easy Now available on Amazon »
THANK YOU in advance for your support!