Peanut Butter Blossoms are a classic cookie at Christmastime. Soft, buttery, peanut butter cookies with a Hershey Kiss in the center. What's a better flavor combination than peanut butter, chocolate and cookie?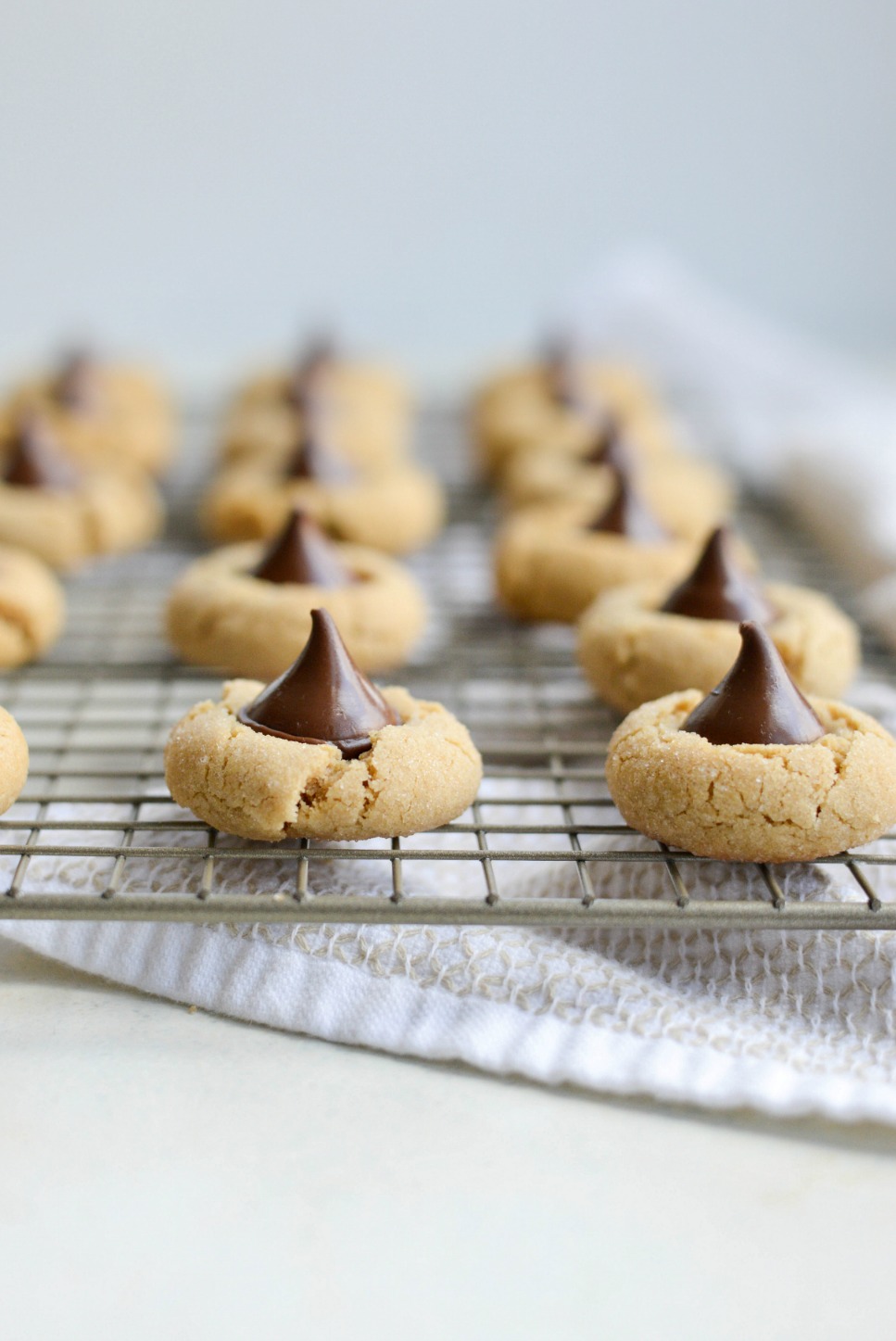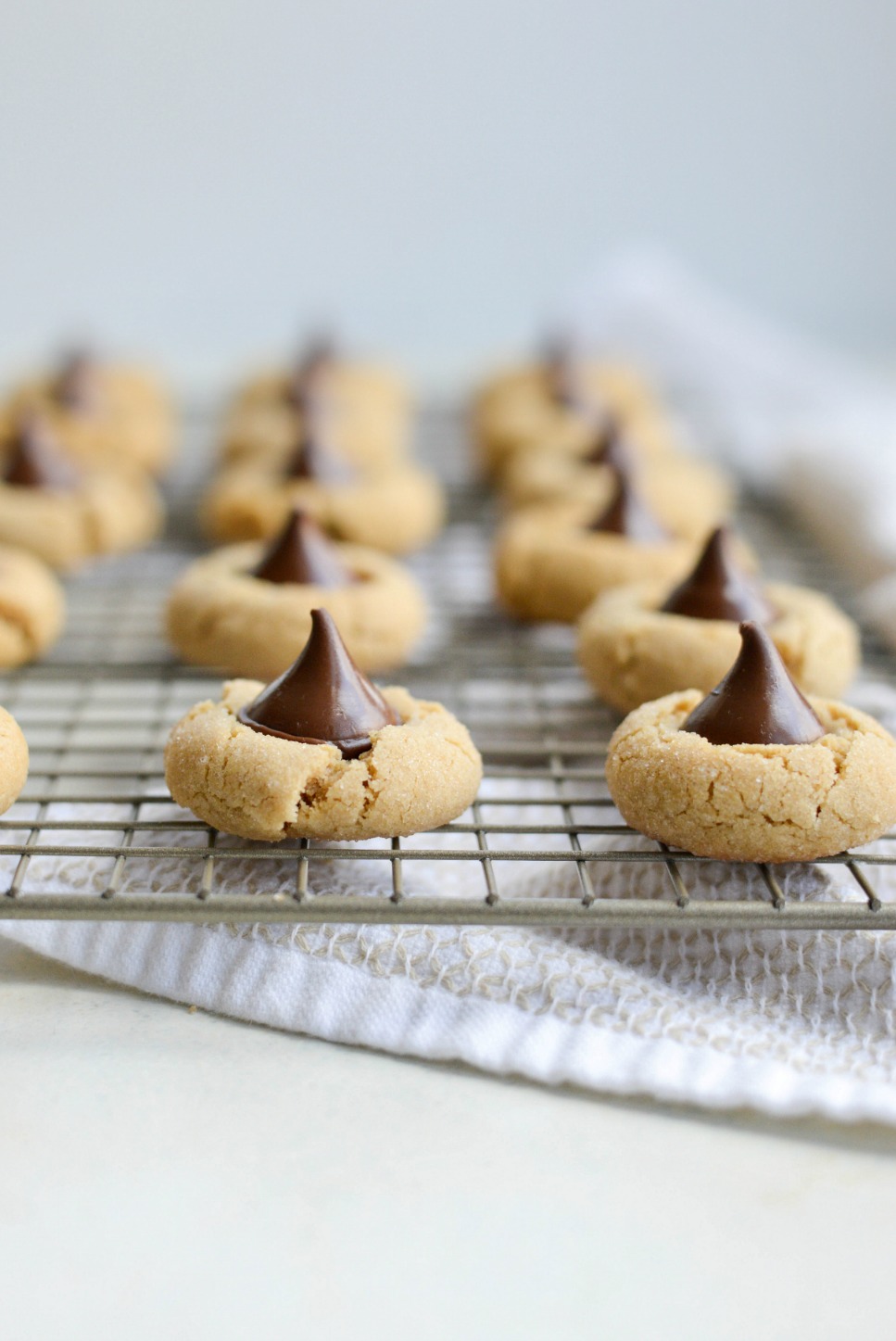 Would you believe me if I told you it's been [well] over 20 years since I had a peanut butter blossom? Actually, it's probably even longer than that. I don't remember much about them because I never really ate a whole one before. So you can imagine the heart eyes I had after I tried one for what seemed like the first time. It was like all of a sudden it's 1980-something and I'm in my Grandparent's basement, staring at the impressive dessert line up. Wearing my very 80's-esque, black and light pink polka dot satin dress, rocking a bad perm and I'm stealing most (okay, all) of the Hershey kisses off my Grandma's peanut butter blossoms. I guess I wasn't worried about being obvious.
But I was so that kid. No one ever asked why the cookies were missing their Hershey kisses and I of course never told, until now.
[sorry, Grandma]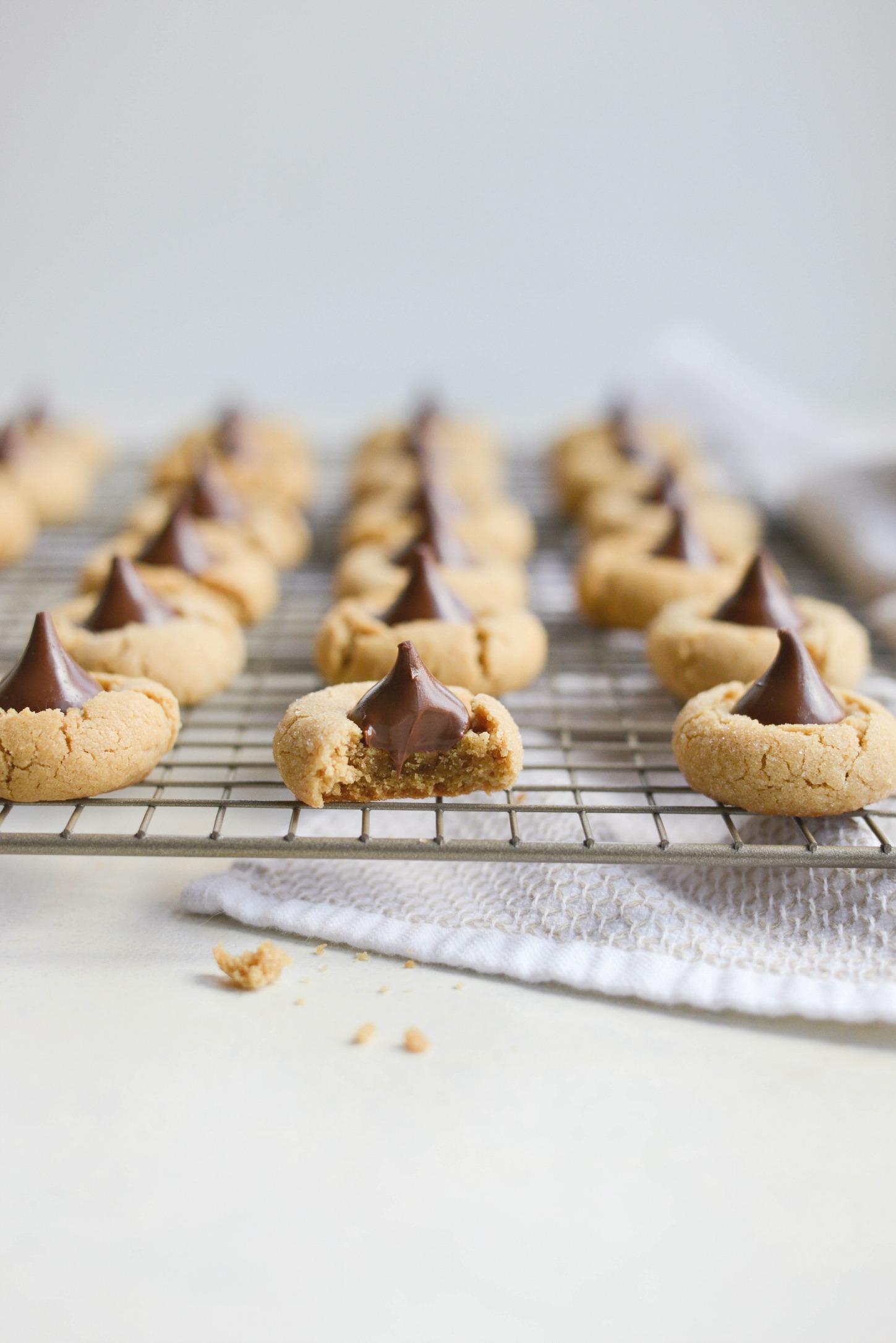 Ps. You know you're old when you can say/type that something was "well over 25 years" ago.
ugh. So depressing!
Pass me another cookie.
Being that I never made these cookies ever before, this gem of a recipe comes straight from Joy of Cooking. I didn't have a recipe and was craving peanut butter and chocolate like nobody's buisness. And Always know I can trust JoC, remember this pie?
These cookies can be whipped together in no time.
To Make these Peanut Butter Blossoms You Will Need:
butter
creamy peanut butter
sugar
an egg
vanilla
heavy cream
baking soda
kosher salt
48 unwrapped Hershey kisses
In a medium bowl, stir together 1-1/2 cup of unbleached all-purpose flour with1 teaspoon baking soda and 1/4 teaspoon kosher salt.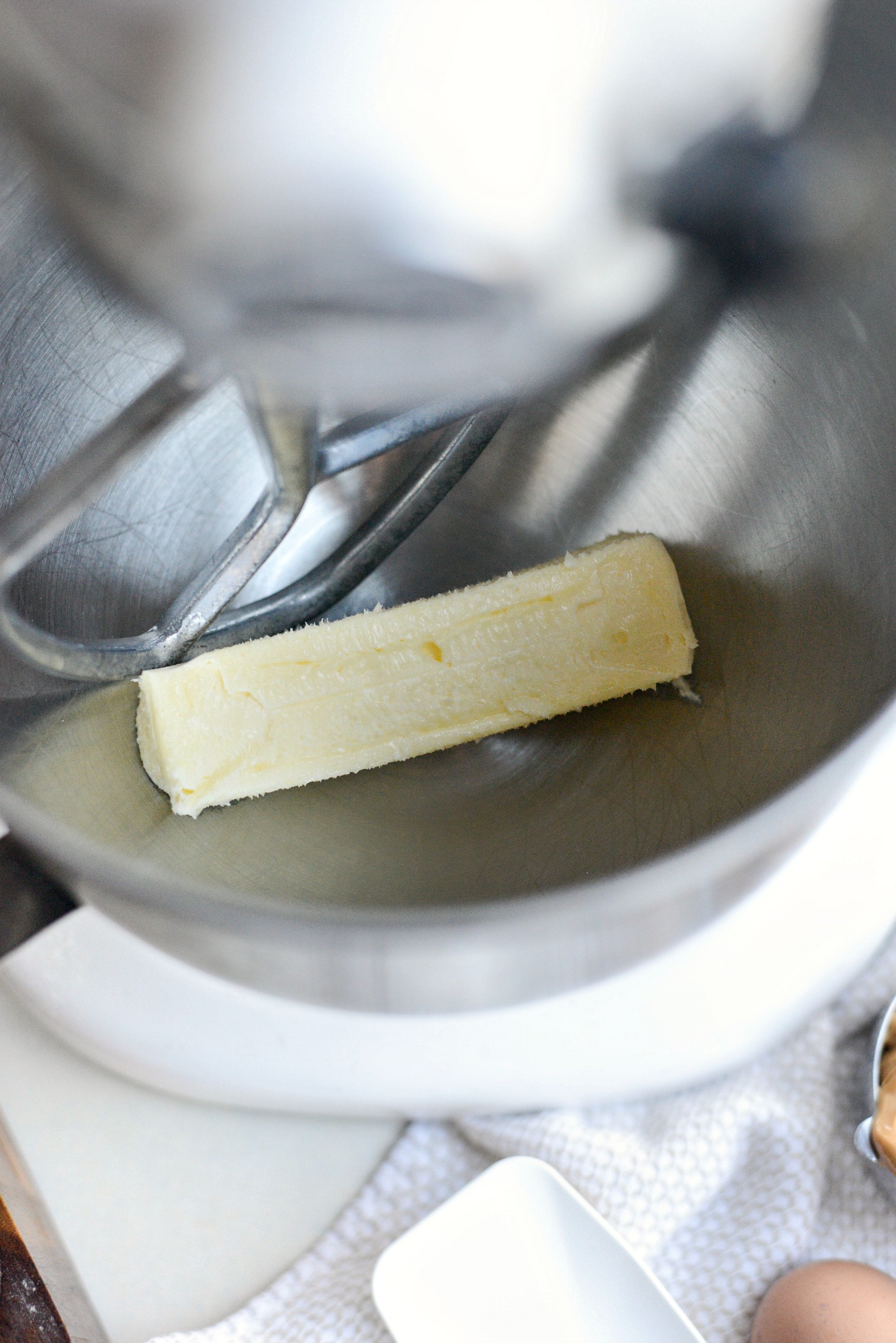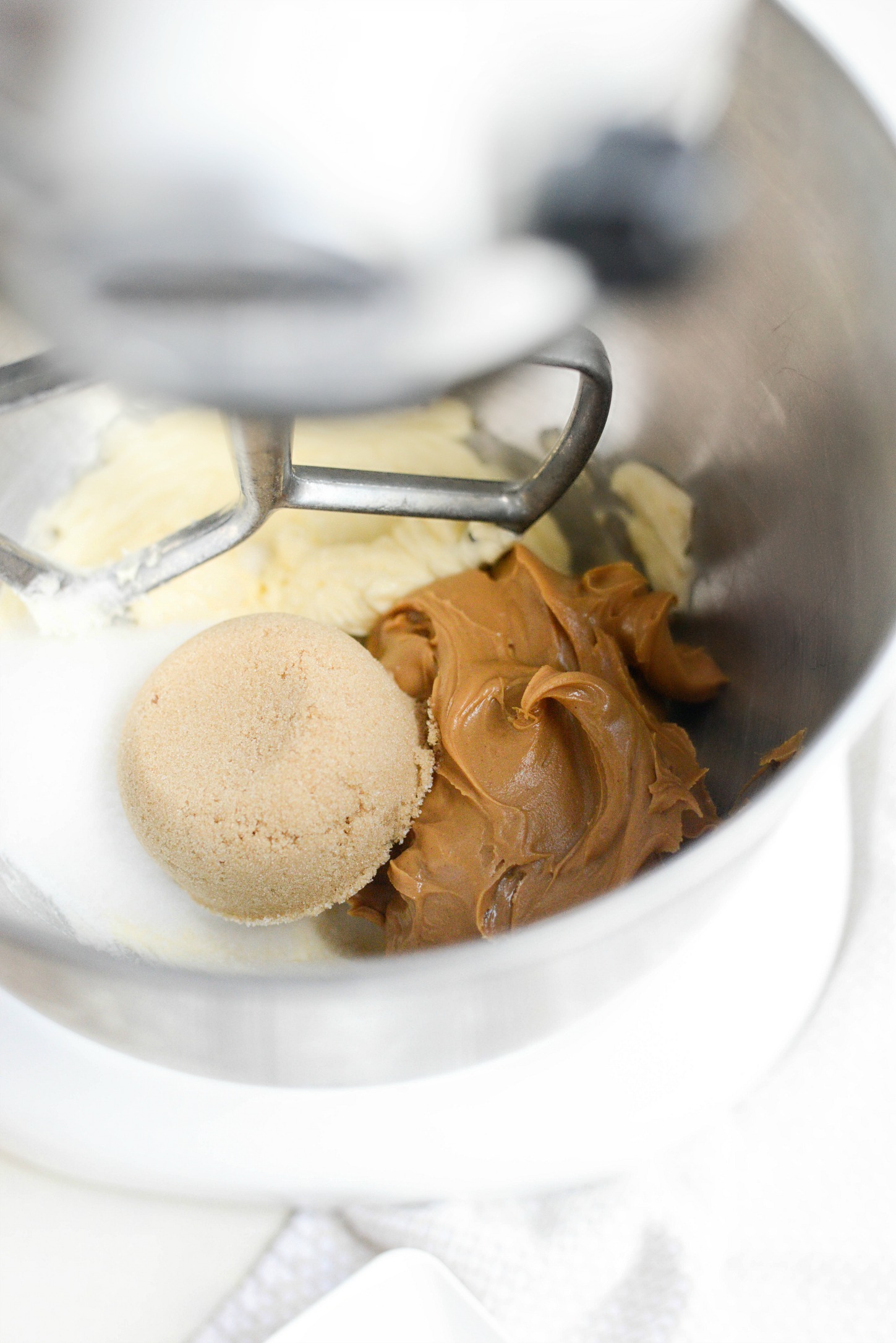 Then in the bowl of your stand mixer, cream the soft butter on medium speed until light and smooth. Add in the 1/3 cup of both light brown and granulated sugar, plus 3/4 cup smooth peanut butter.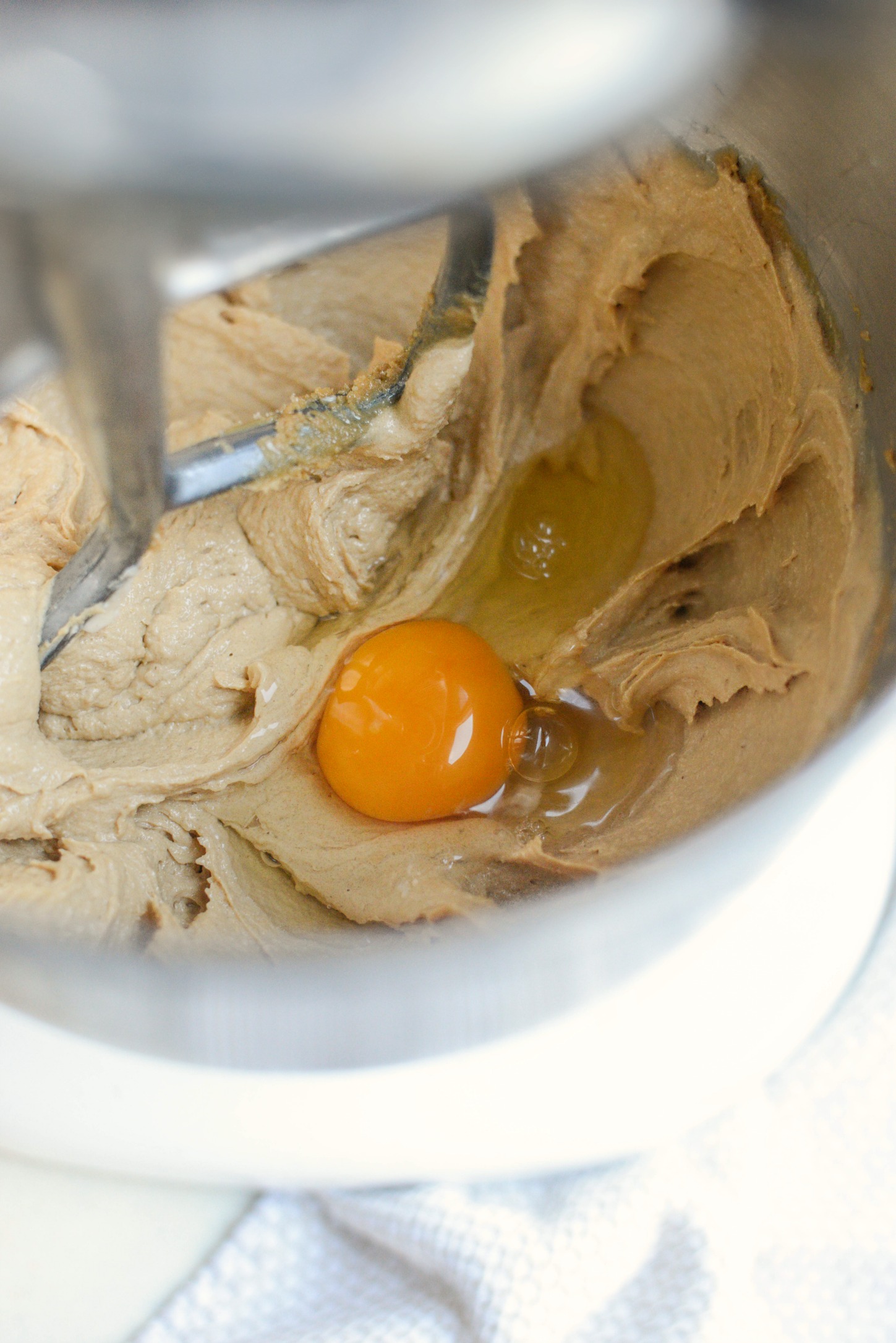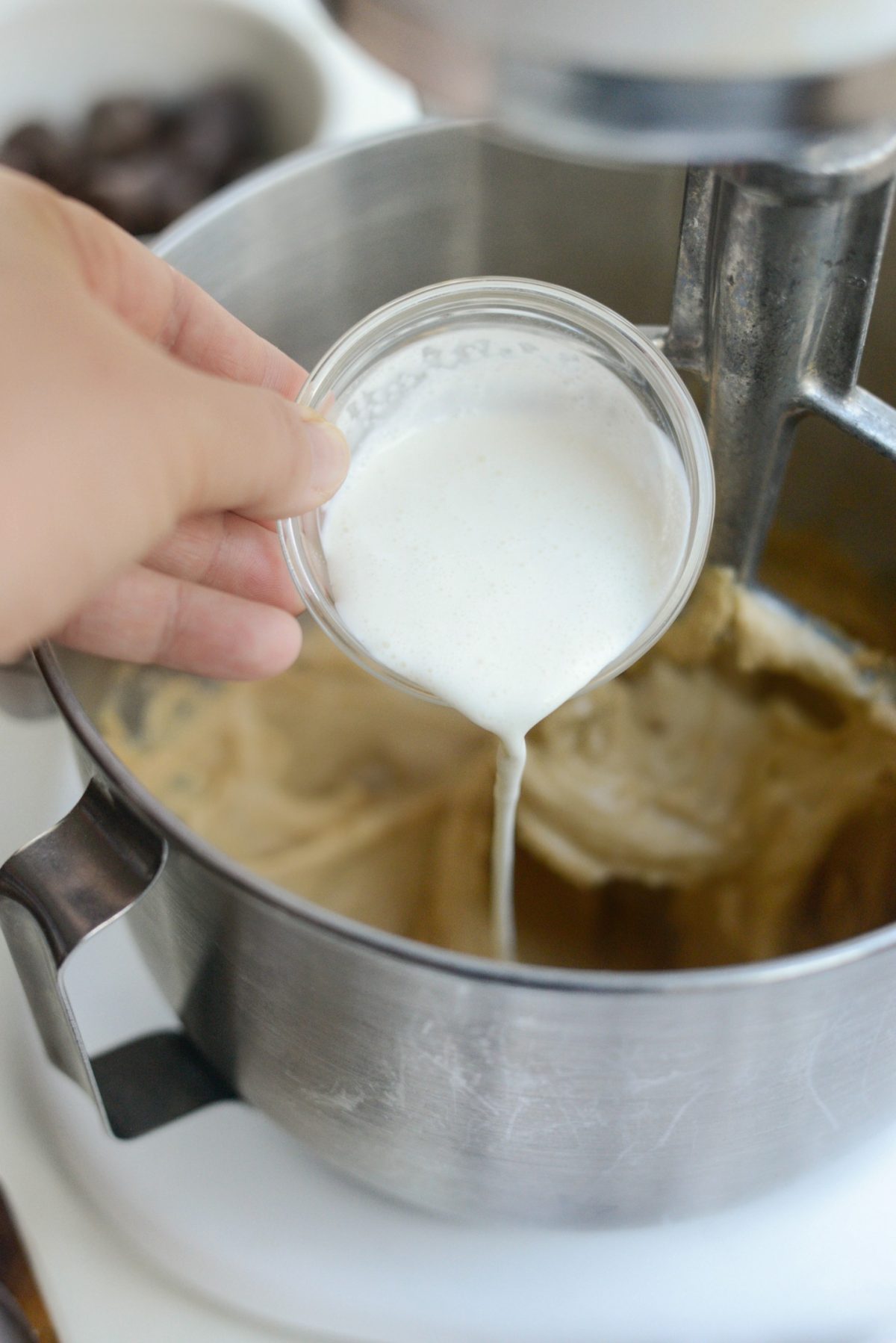 Once combined, use a rubber spatula to scrape down the sides of the bowl and add in the egg, a teaspoon of vanilla extract and 2 tablespoons of heavy cream.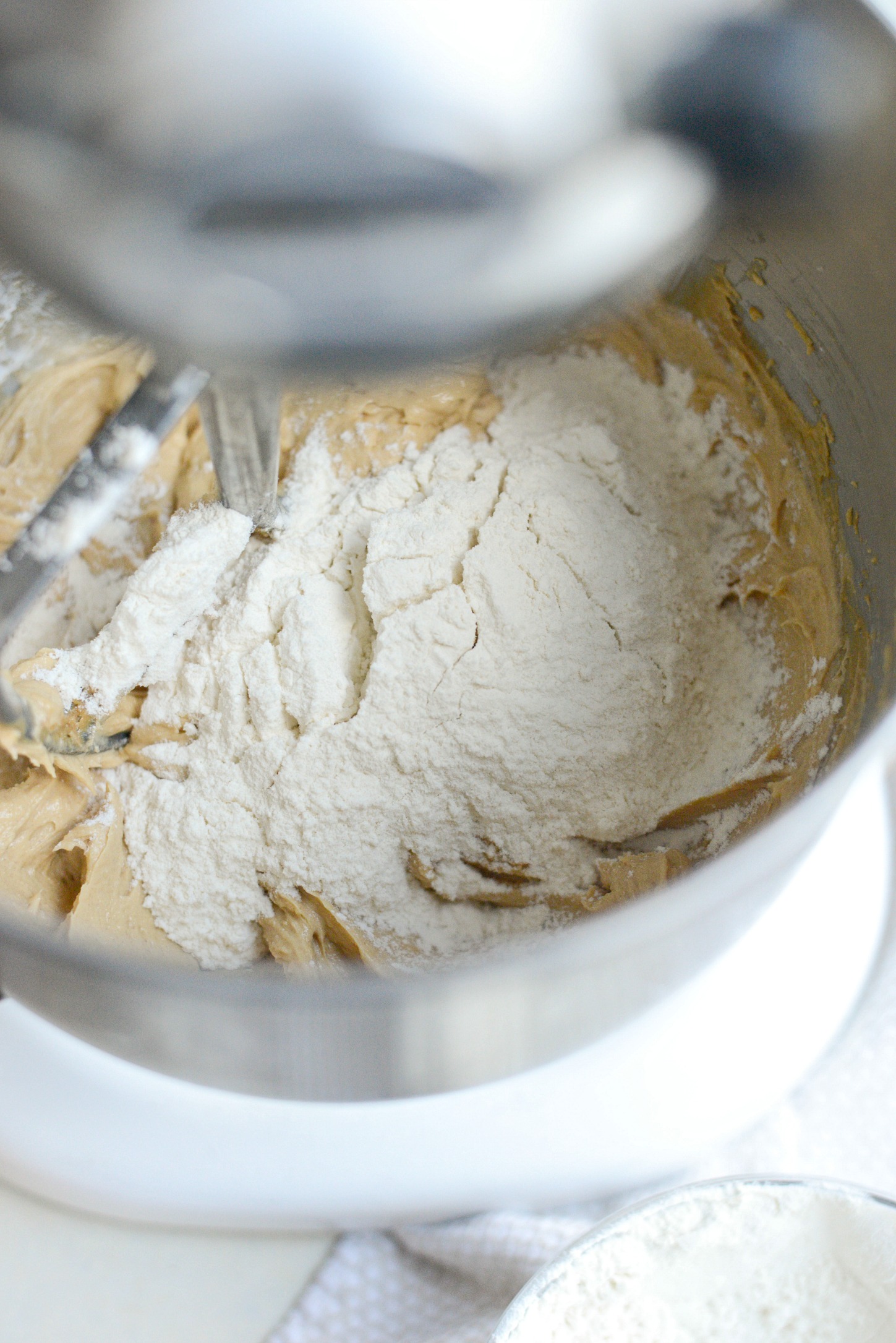 Scrape down the sides one last time before adding 1/2 of the flour mixture. Mix on low until just combined, add in the last of the flour and mix until incorporated. Scrape down one last time and by hand, mix in the last little bits of the flour. Cover the bowl with plastic wrap and chill for 40 to 60 minutes.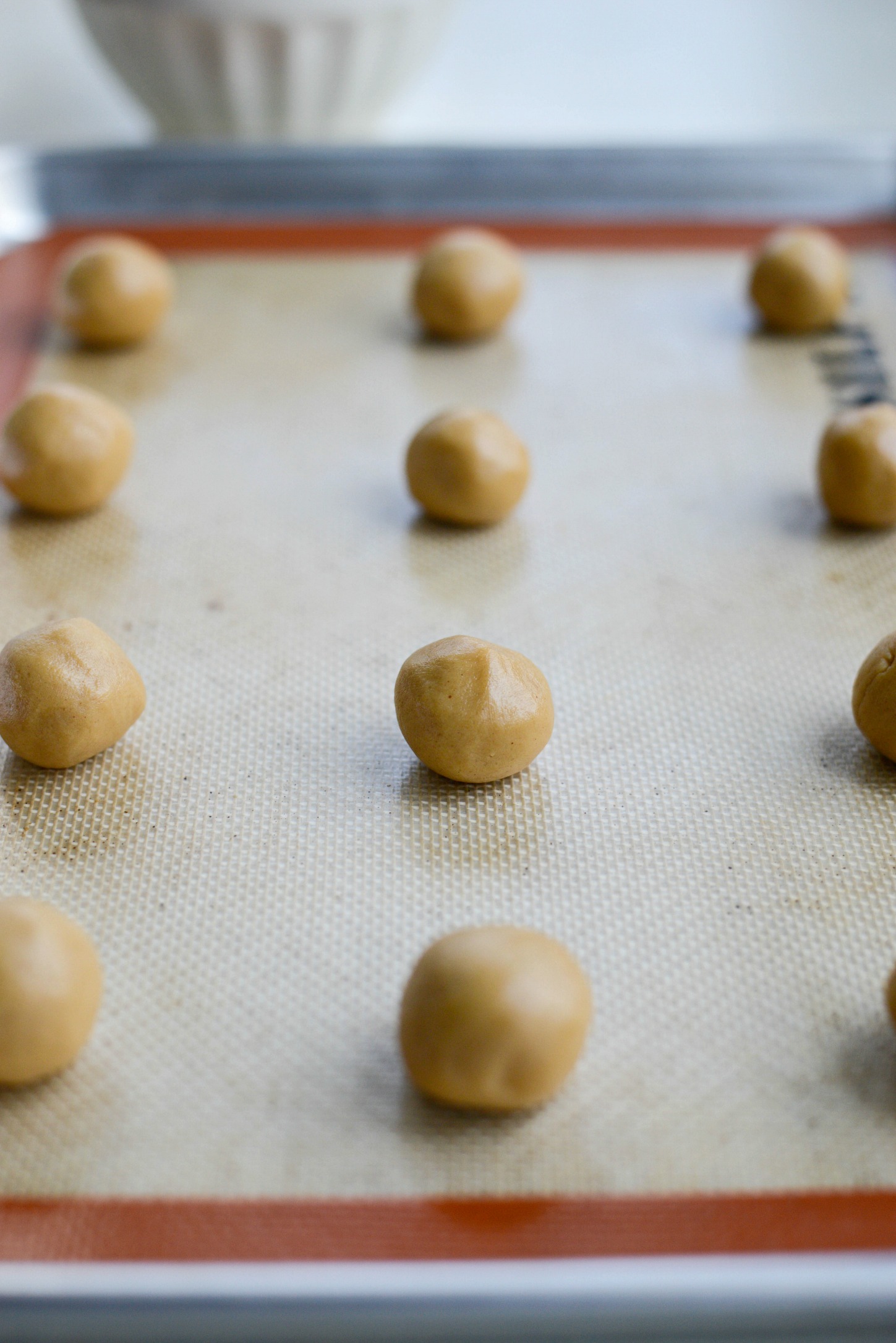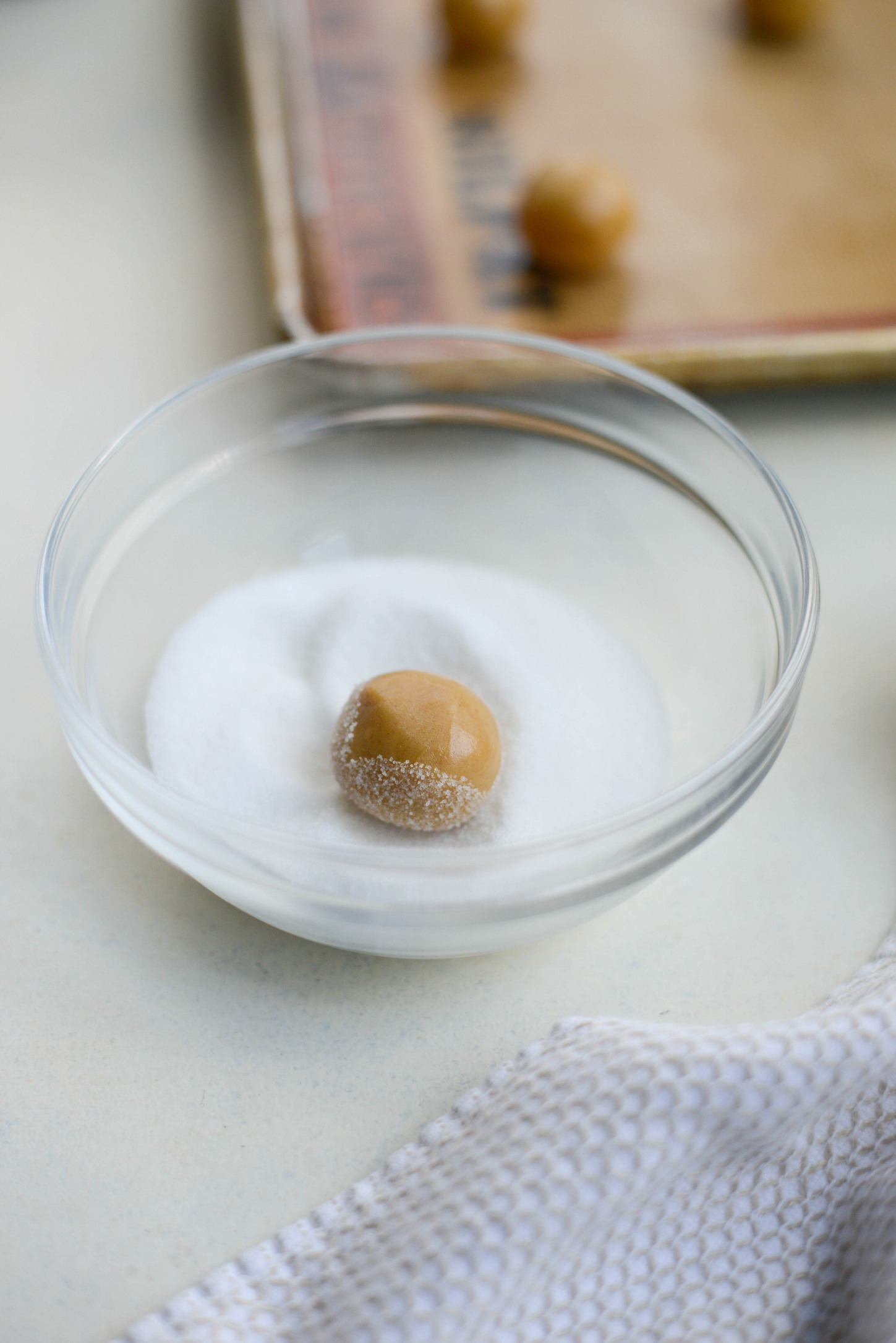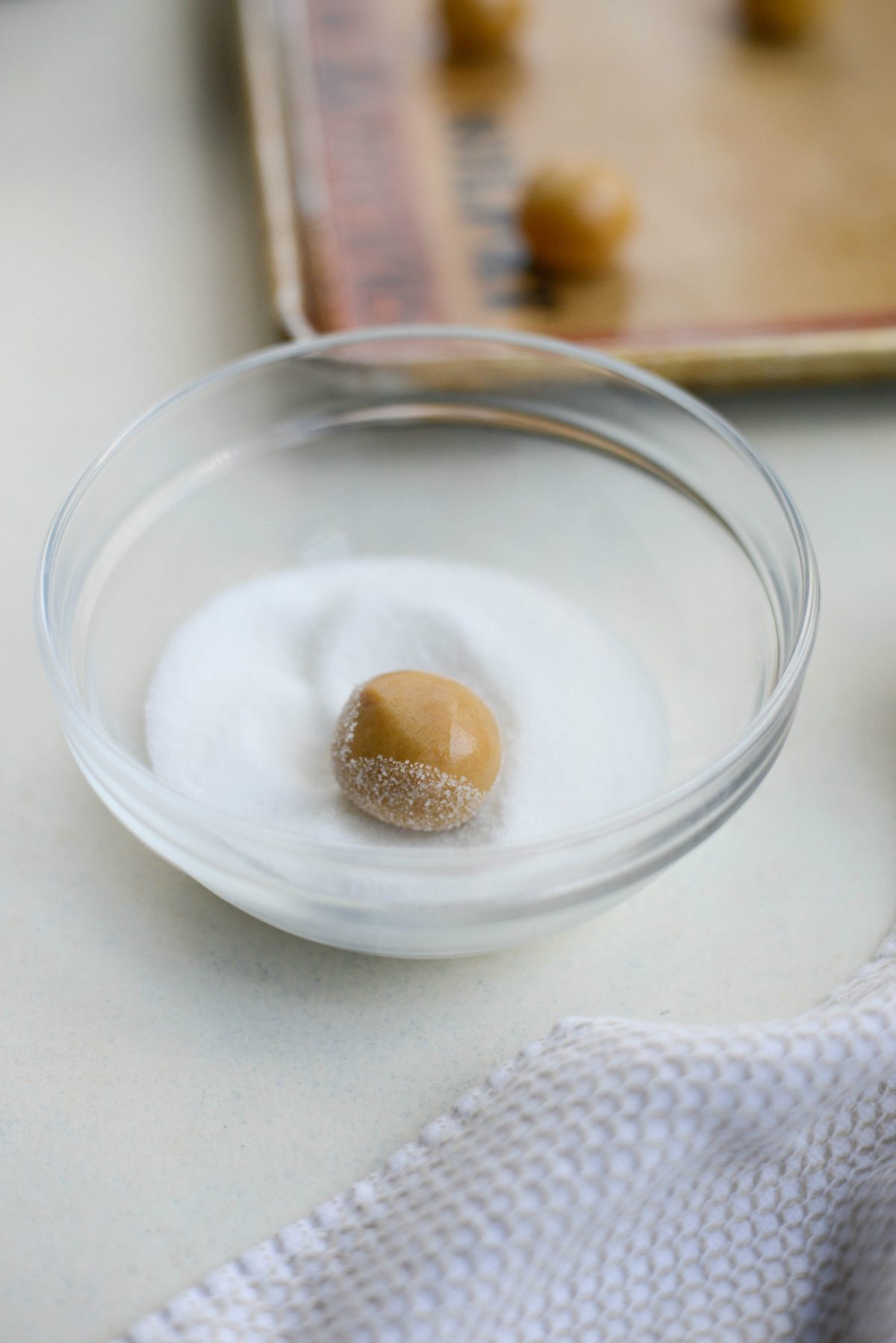 Preheat your oven to 375° and line a rimmed, metal baking sheet with parchment or a silicone mat. Use a tablespoon scoop to measure out each cookie, roll into 1-inch balls and coat in reserved 1/3 cup sugar. Place 12 cookies per pan, 2-inches apart and bake on the middle rack of your preheated oven for 8 to 10 minutes. Rotate the pan halfway during baking to ensure even baking.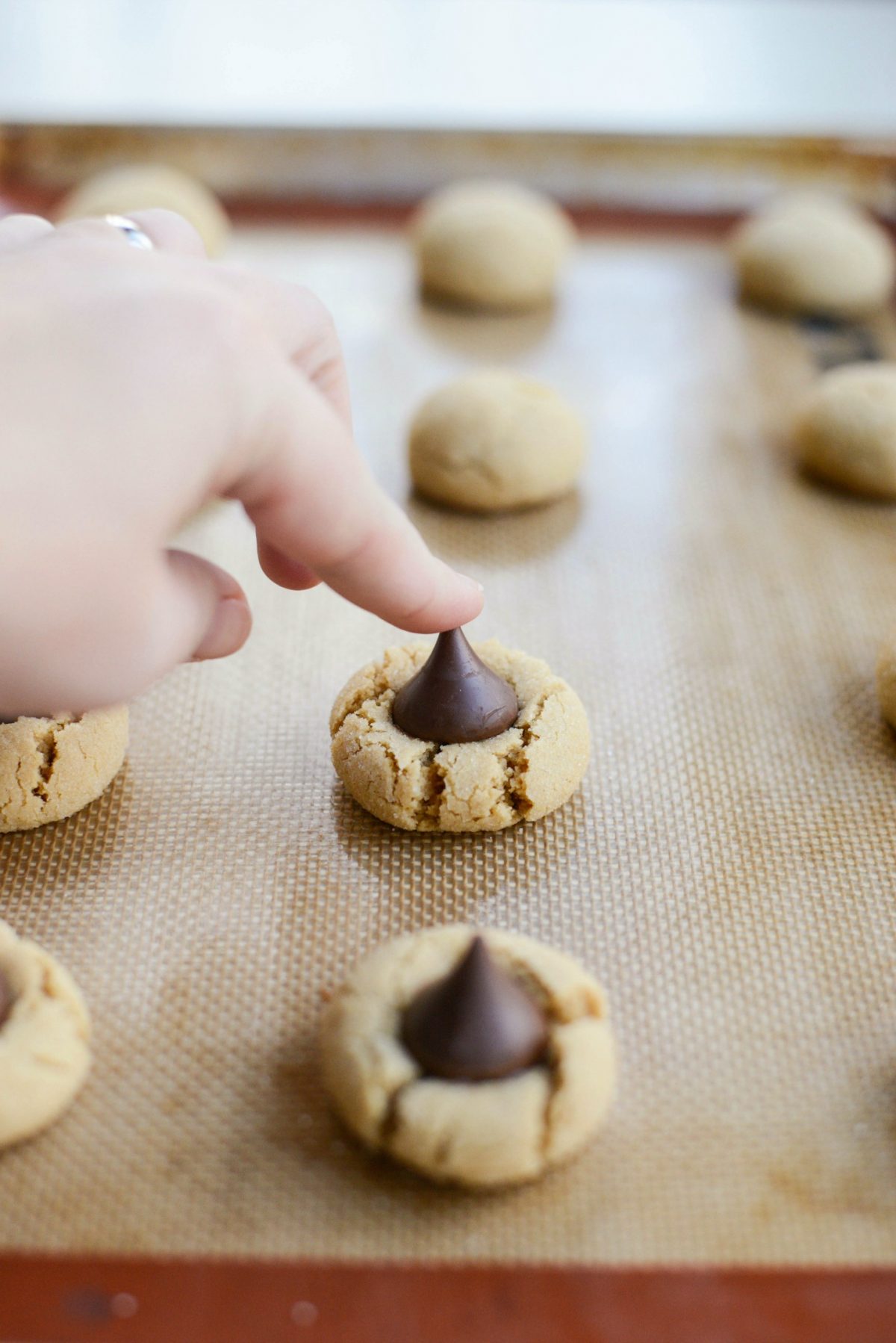 Immediately once the cookies come out of the oven, press 1 unwrapped Hershey kiss in the middle of each cookie and press it into the center until the cookie starts to crack around the edge.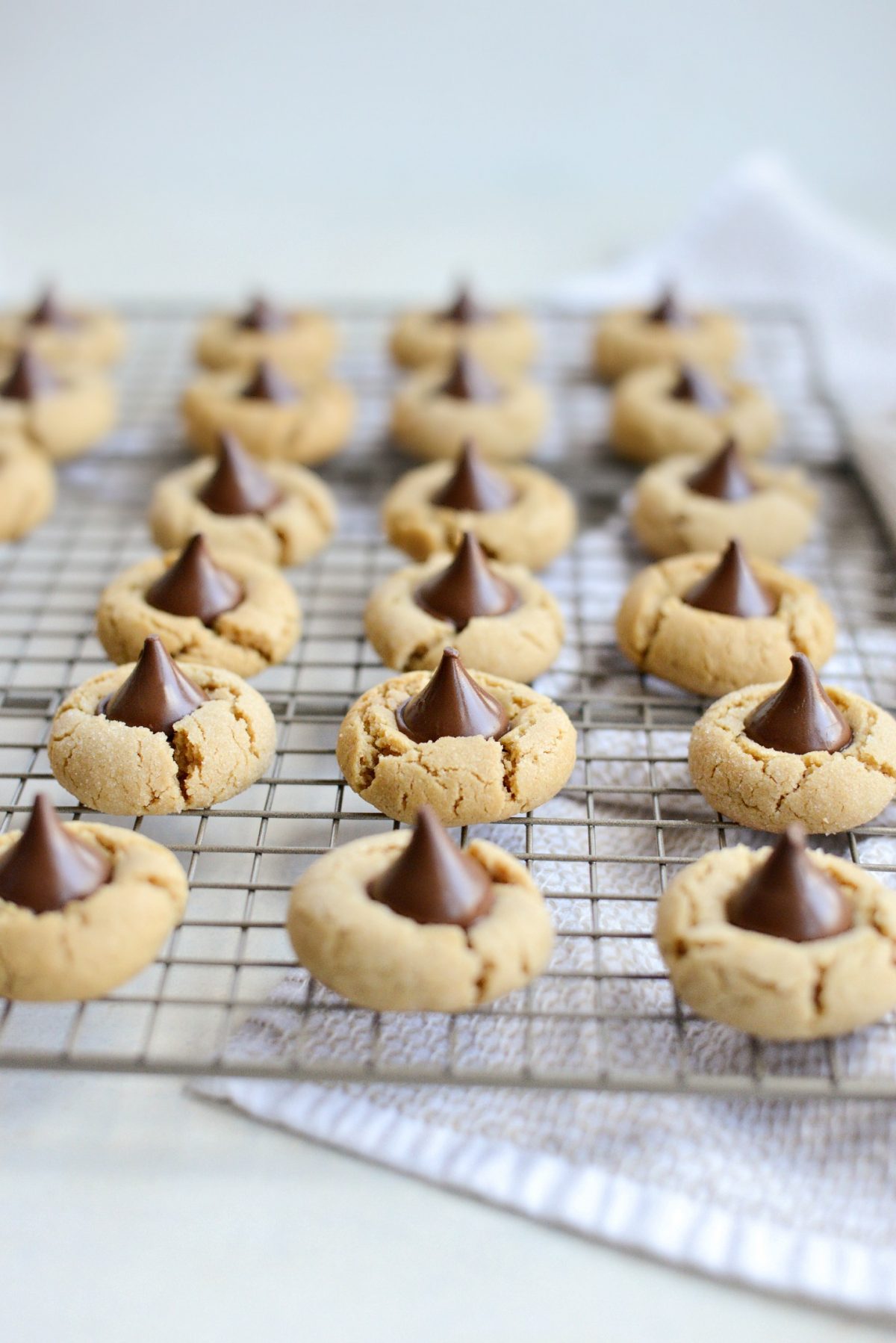 Transfer the finished cookies to a wire rack and cool completely.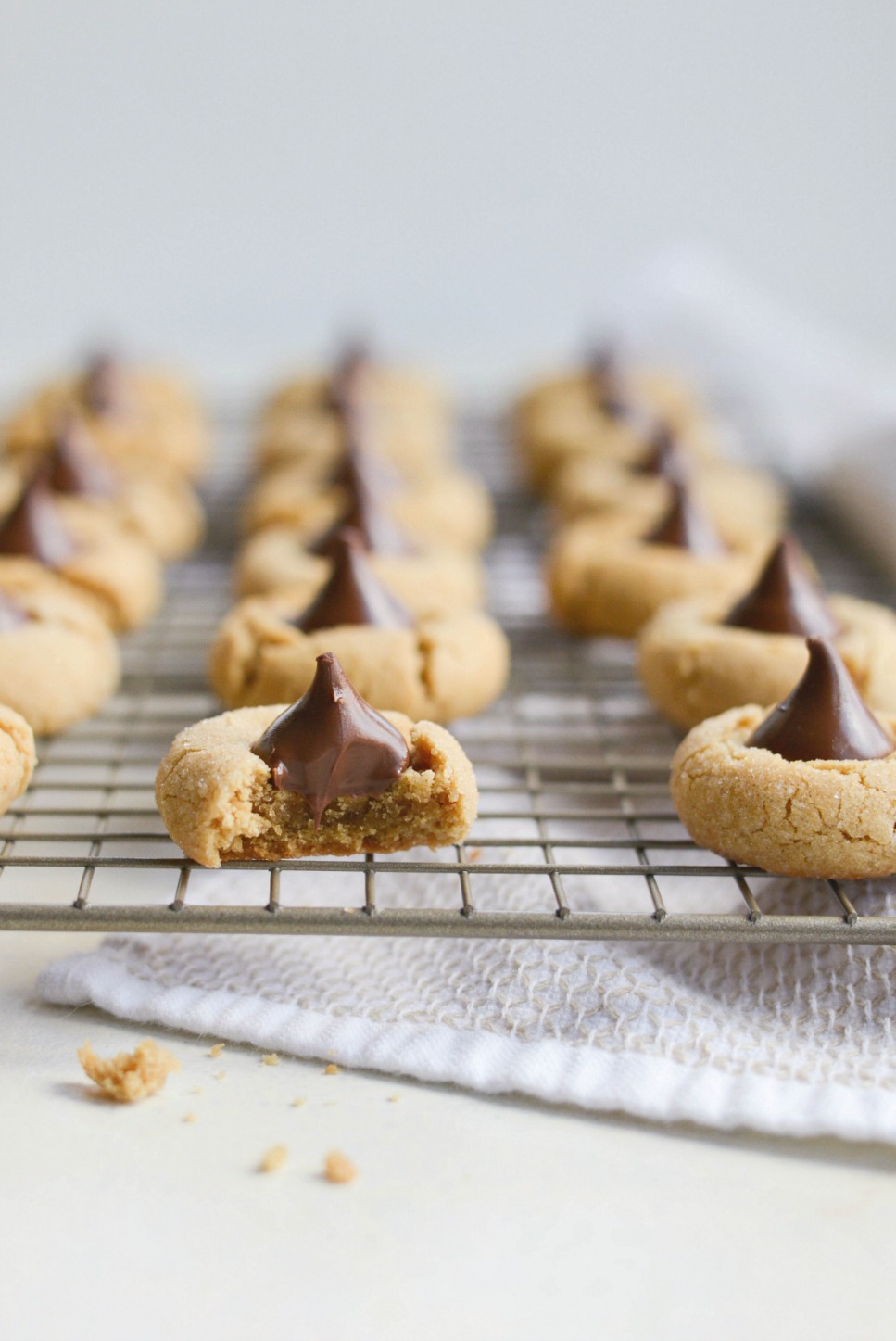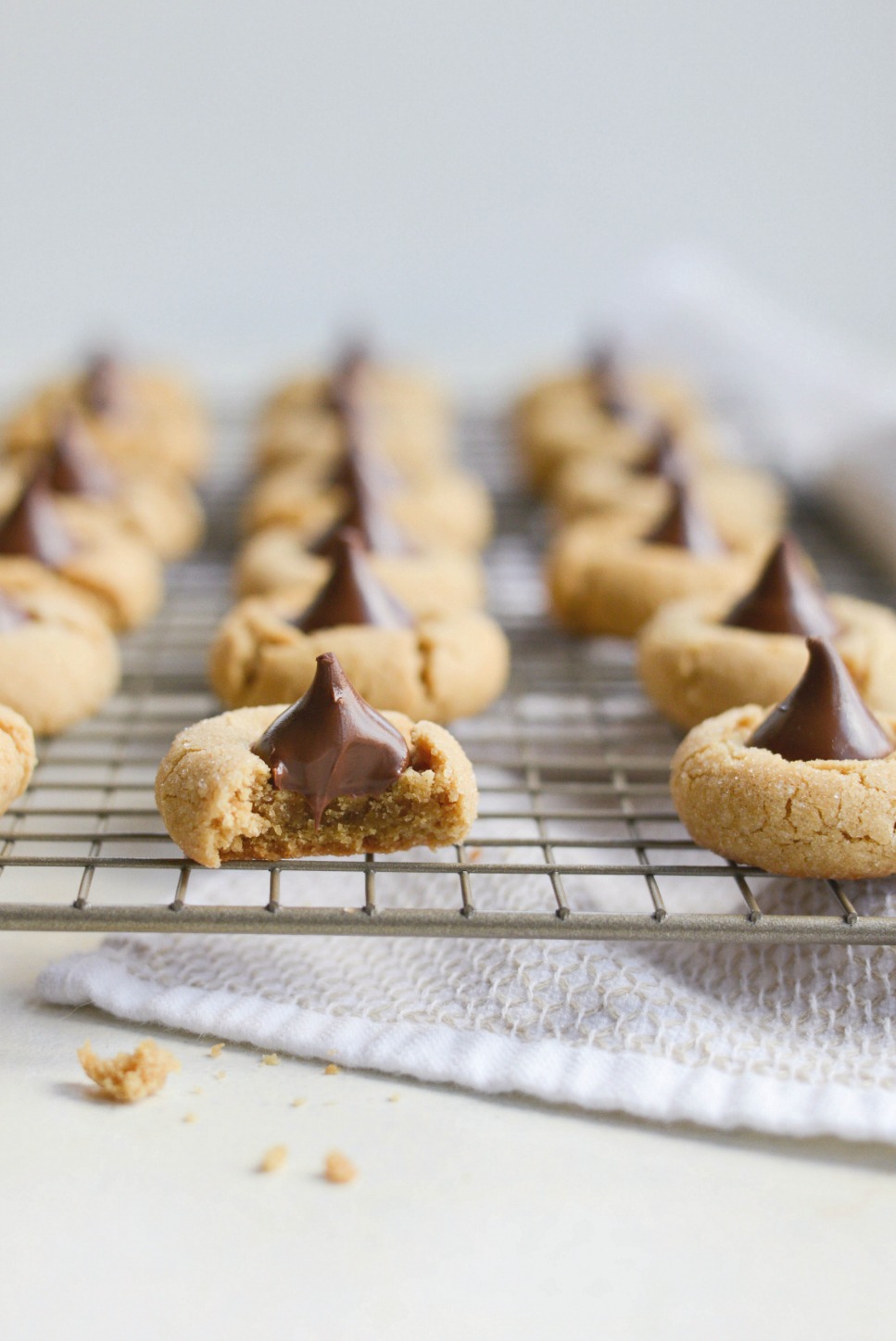 But not before you take a bite of these warm, fresh from the oven peanut butter blossoms. They're buttery, crisp and that ooey melty chocolate… literally heaven in a cookie. Melt in your mouth good.
These cookies make a bad day, good.
And, as I've learned, they're ten times better when you eat the Hershey kiss with the actual cookie. 😉
Enjoy! And if you give this Peanut Butter Blossoms recipe a try, let me know! Snap a photo and tag me on twitter or instagram!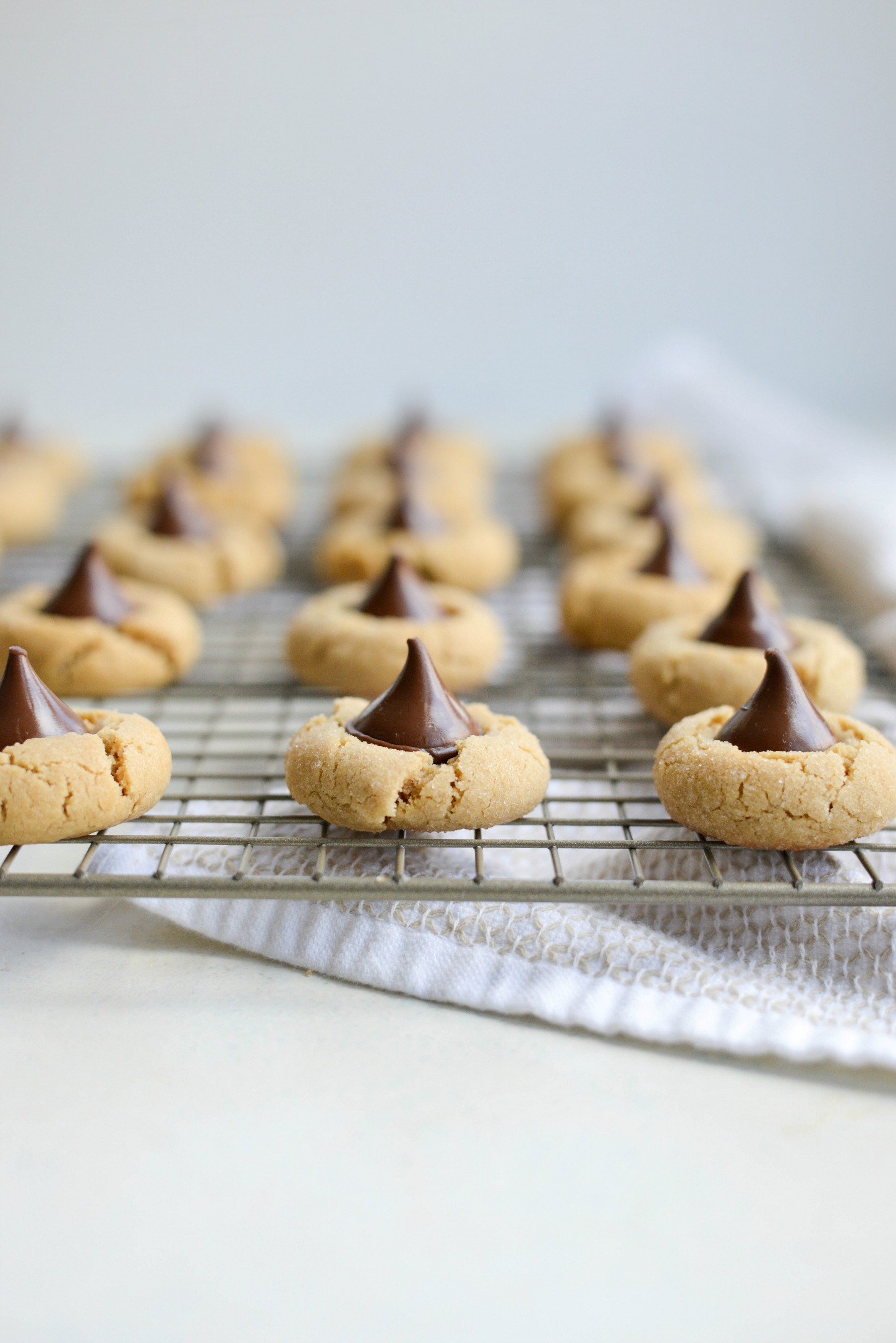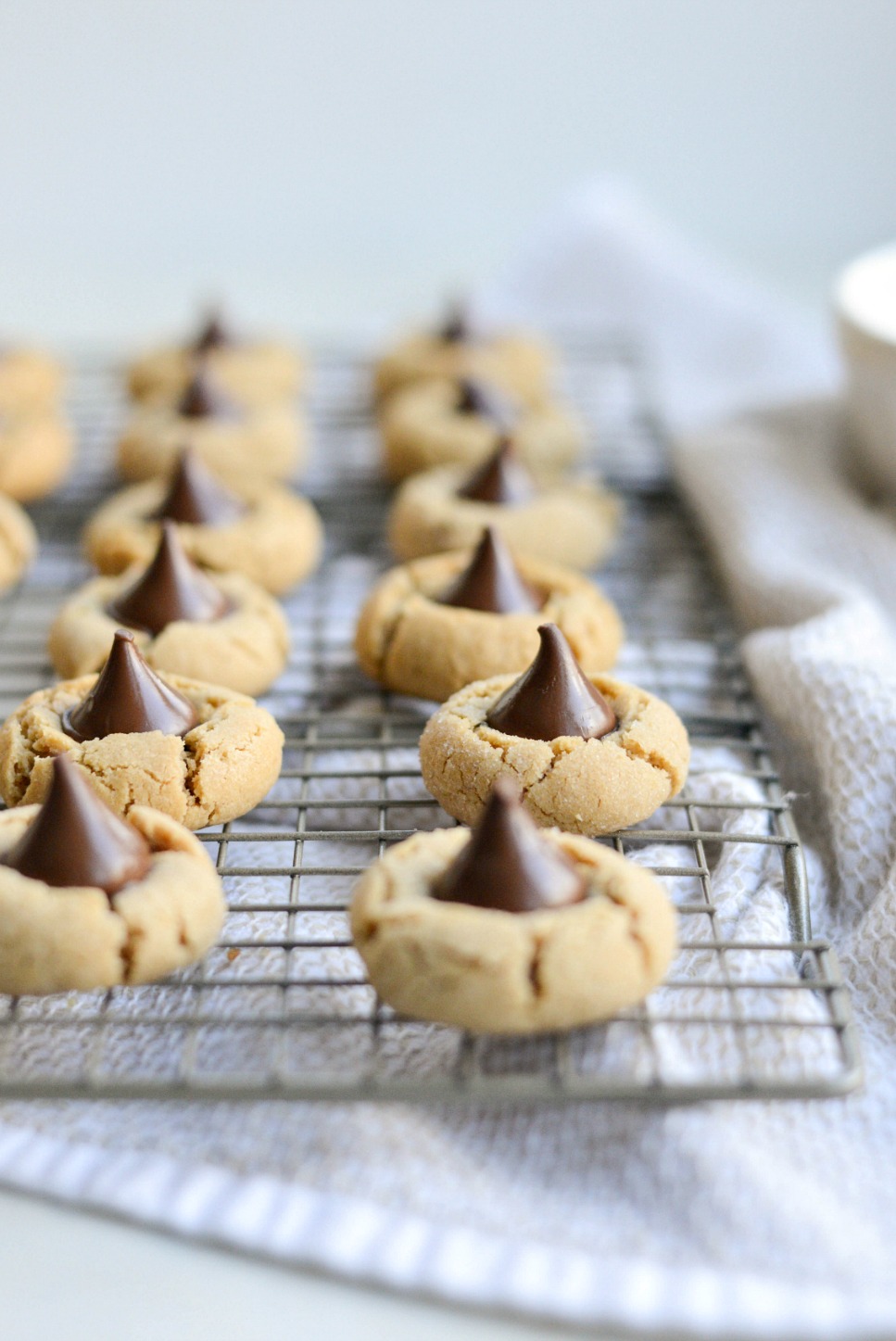 This post may contain affiliate links.
Buy the Cookbook: Simply Scratch : 120 Wholesome Homemade Recipes Made Easy Now available on Amazon »
THANK YOU in advance for your support!