These non-traditional yet easy homemade croissants are just as delicious and surpass any croissant that you would unroll from a can and bake. If you can make biscuits and roll out pie dough, then you definitely can make these beauties.Buttery and flakey and beautifully golden brown — I've never met anyone who doesn't love croissants.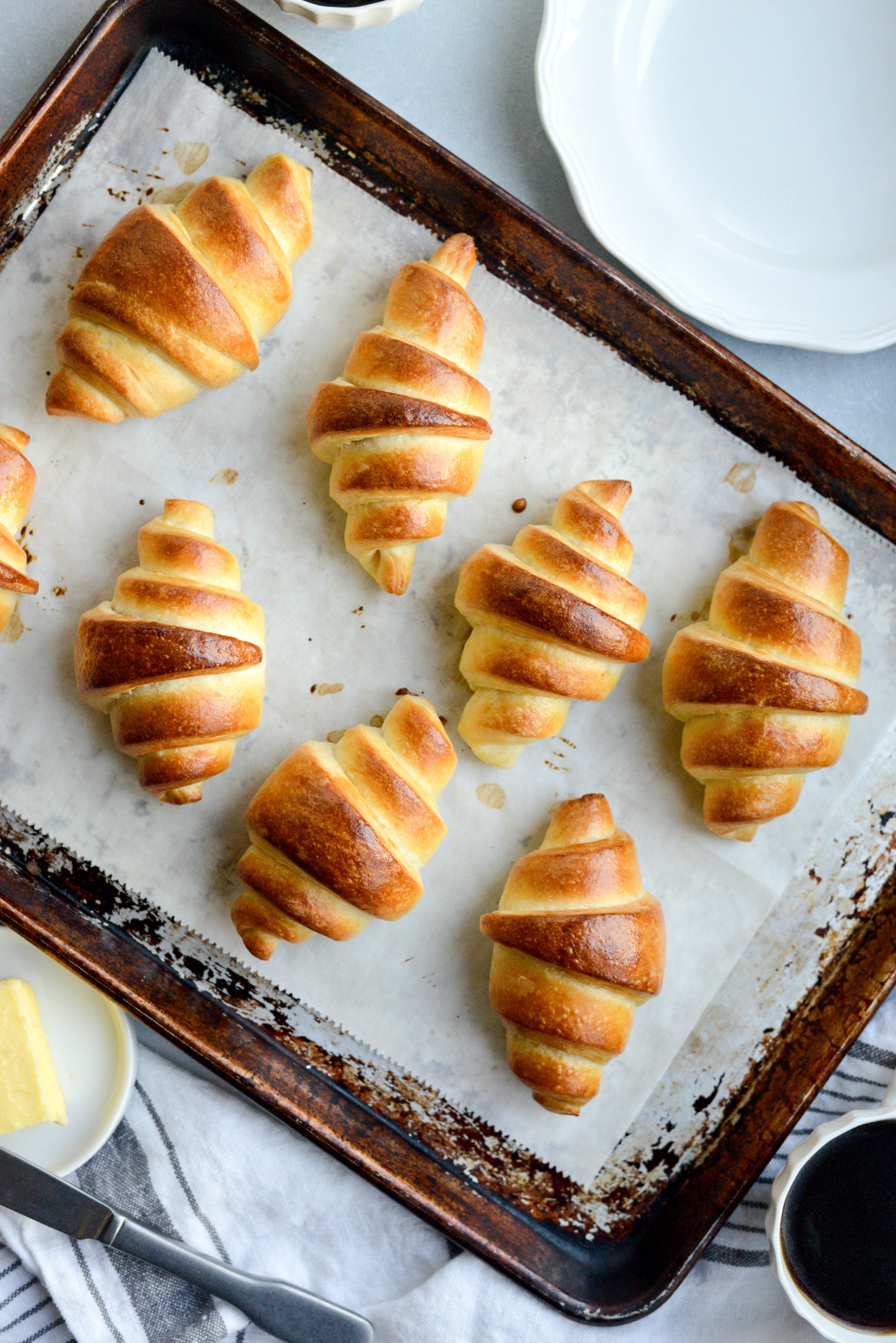 I crossed another recipe off my bucket list! I've been wanting yet kind of scared to make homemade croissants. So I started out with this easy "cheater" croissant recipe. Still flakey and delicious without all the back breaking work.
These are great for breakfast, brunch or cut in half and filled with chicken salad. This is great dough for pigs-in-a-blanket too! We had these with butter and jam, I had mine with coffee. But I have so many plans with this croissant dough. So many.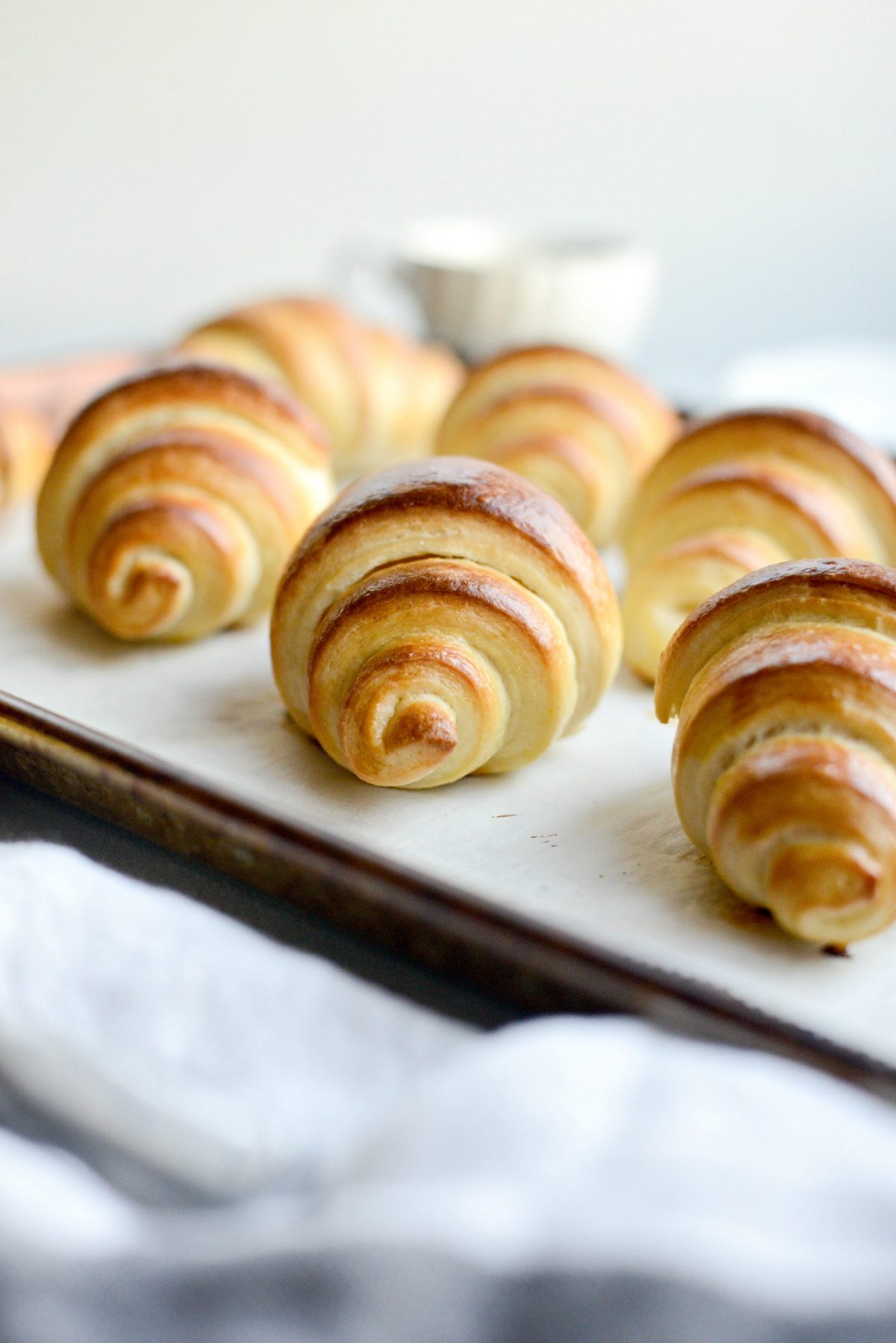 Can you smell all the butter??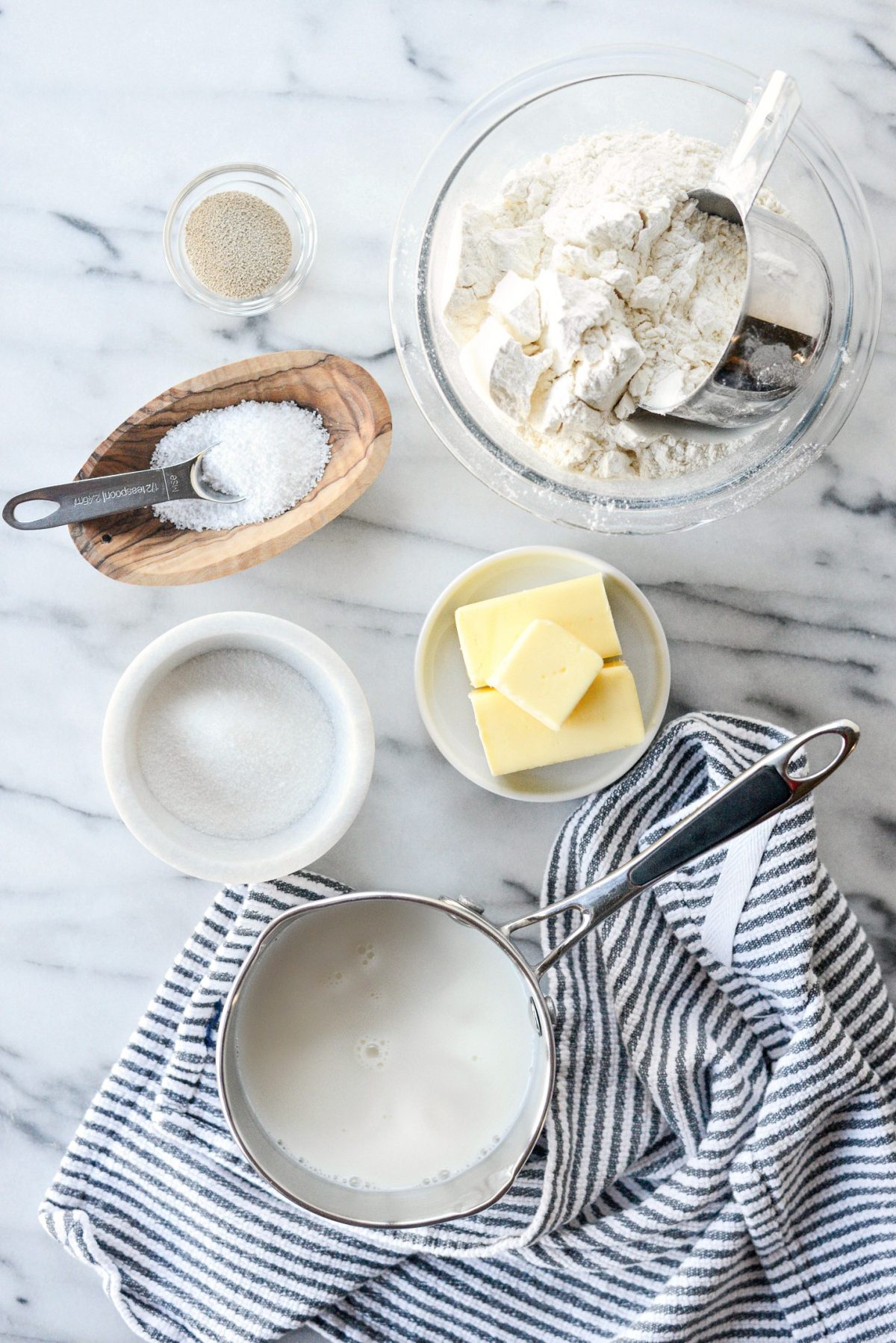 The croissant dough comes together pretty quickly.
To Make These Easy Homemade Croissants You will need:
bread flour
salt
[warm] milk
active dry yeast
butter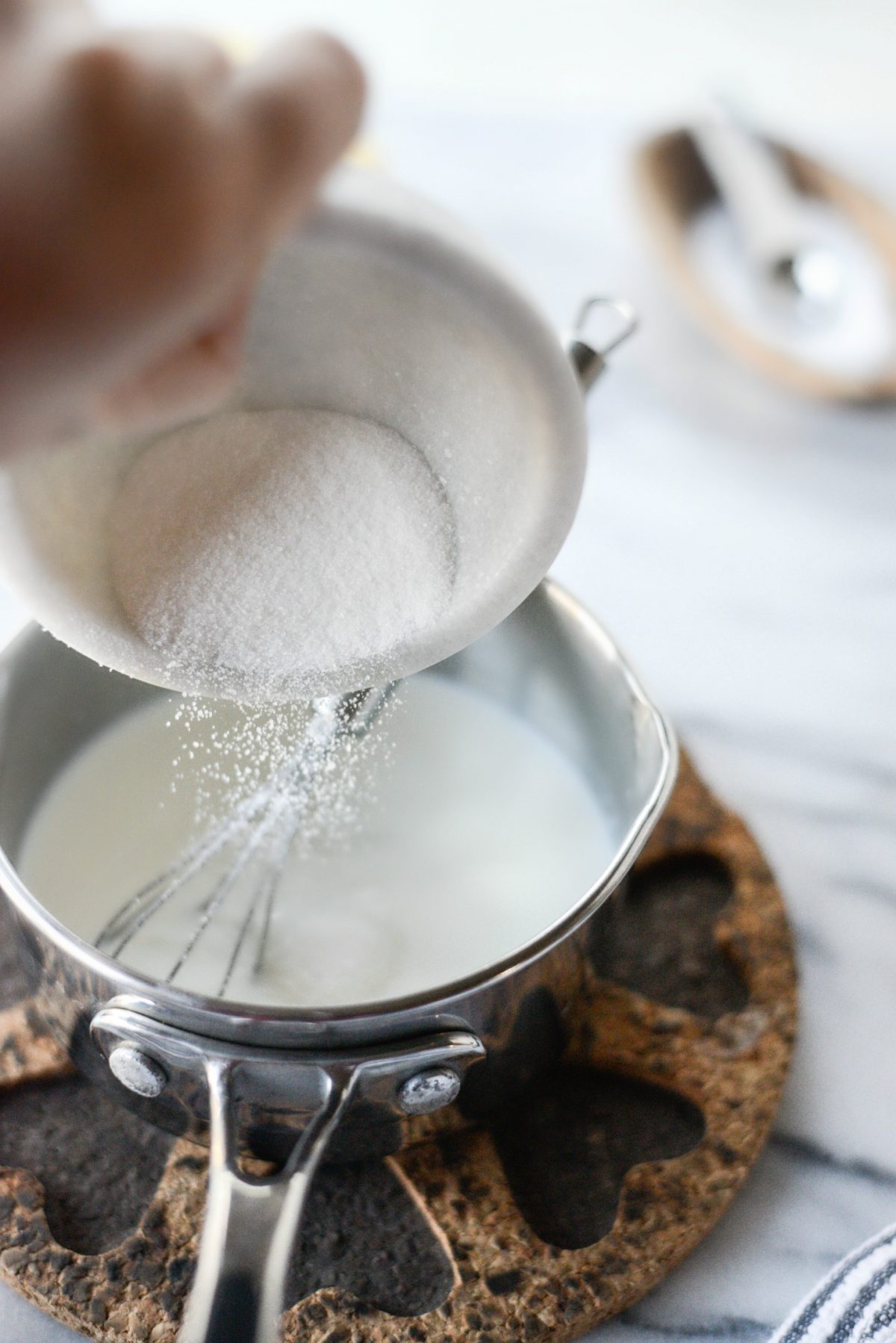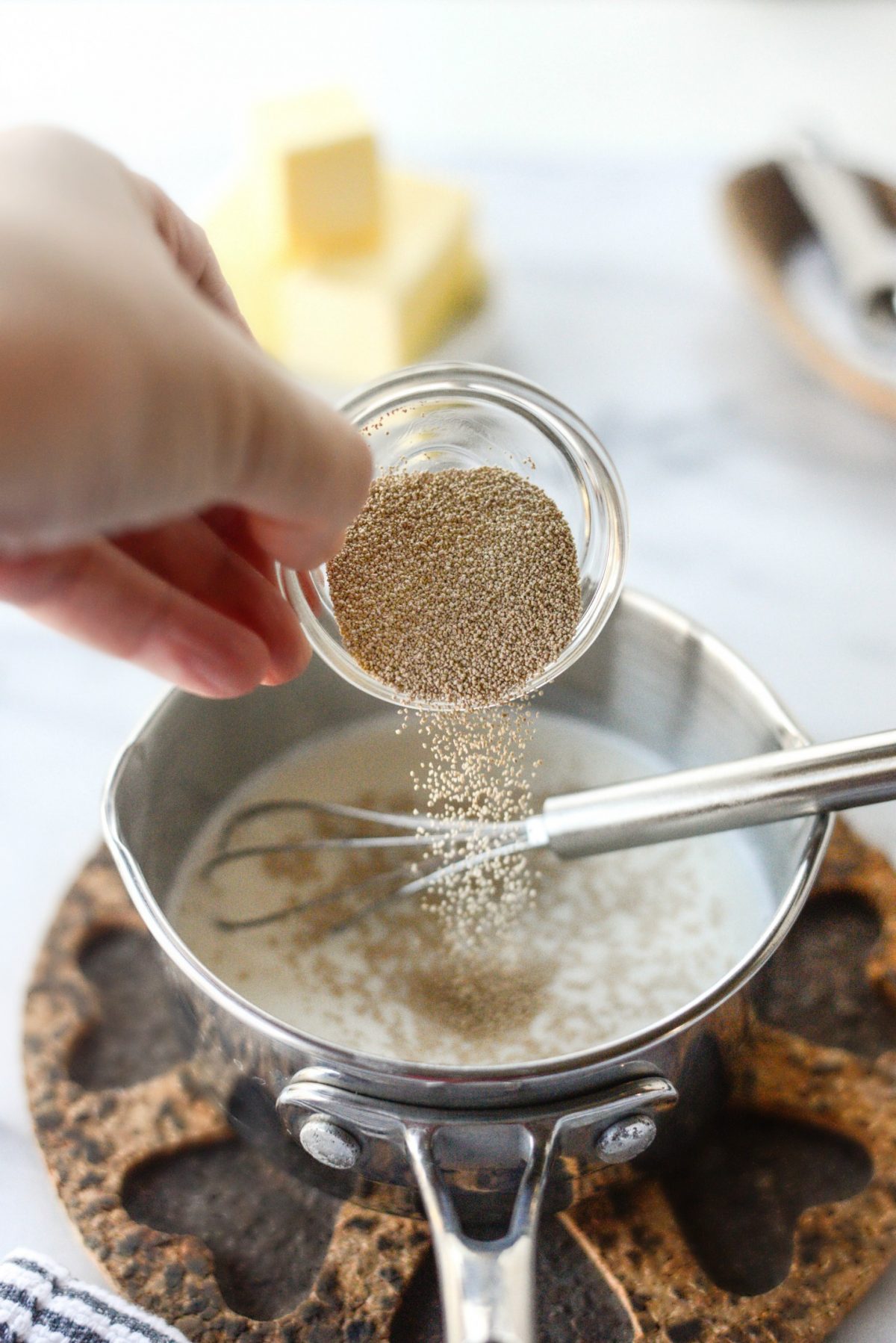 Add 3 tablespoons of sugar to 1/2 cup of warm milk. Stir to dissolve and then add the 2 teaspoons of active dry yeast. Set this off to the side so the yeast can proof and milk will cool.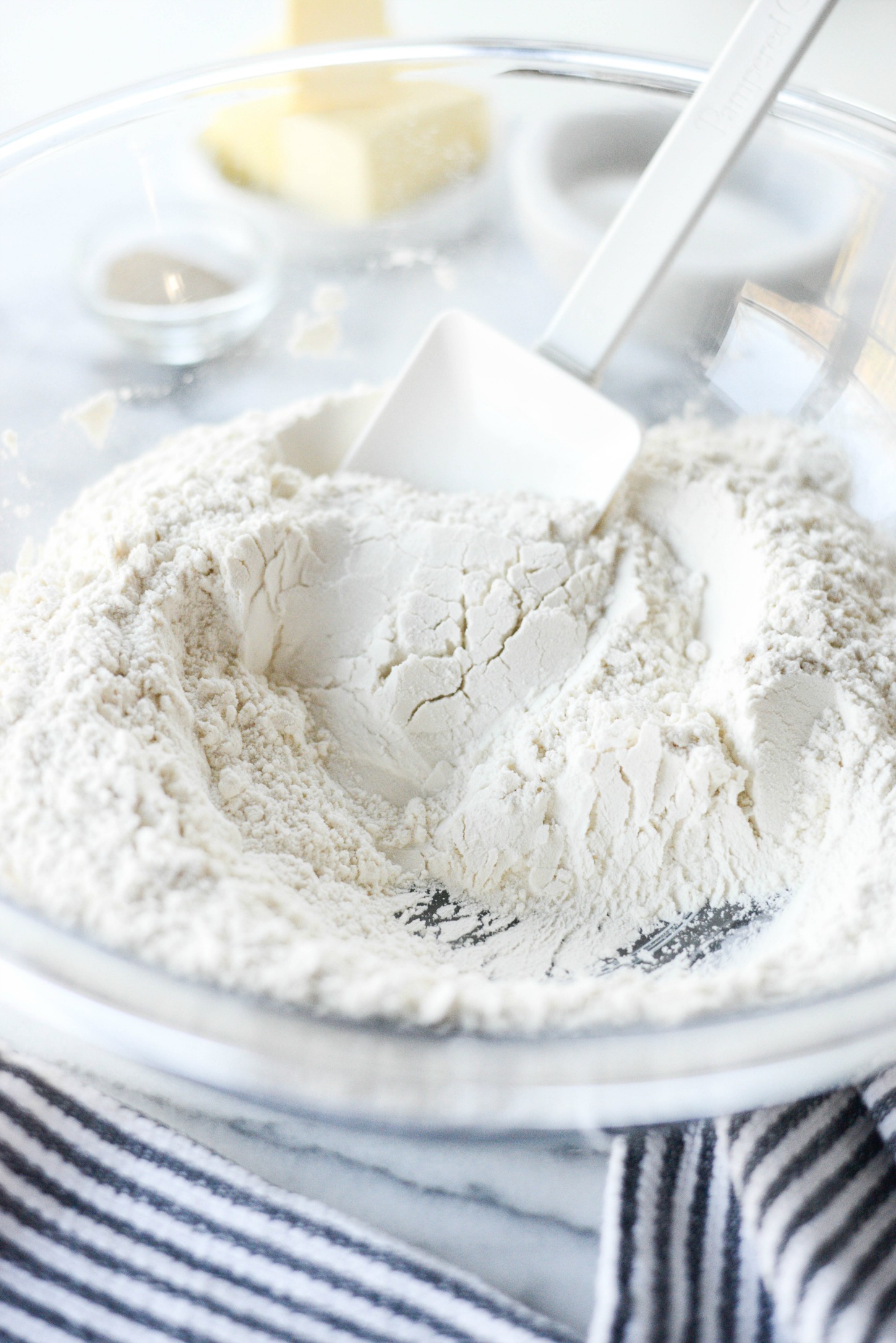 In a bowl, combine 1-1/2 cups bread flour with 3/4 teaspoon kosher salt. Stir and set off to the side.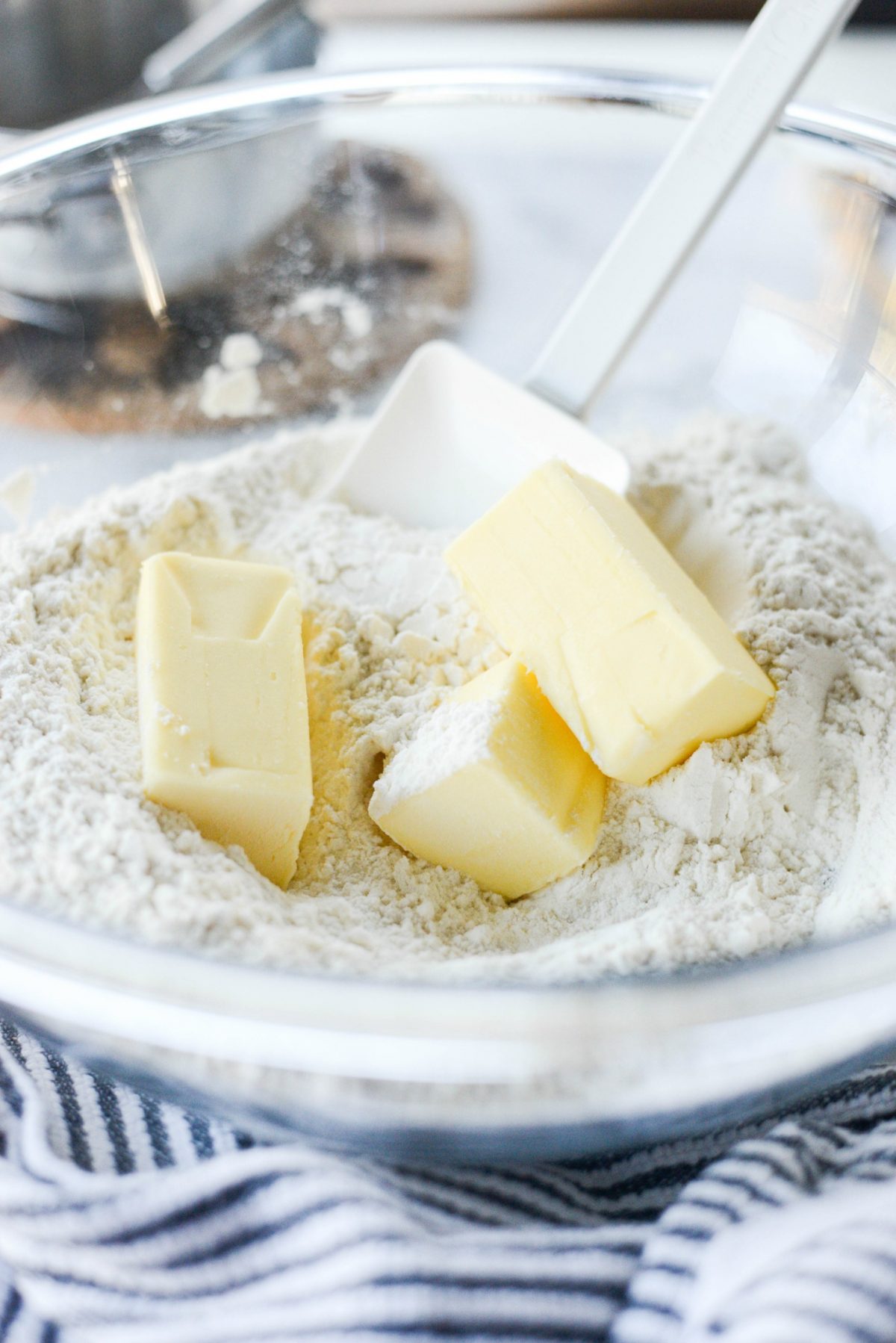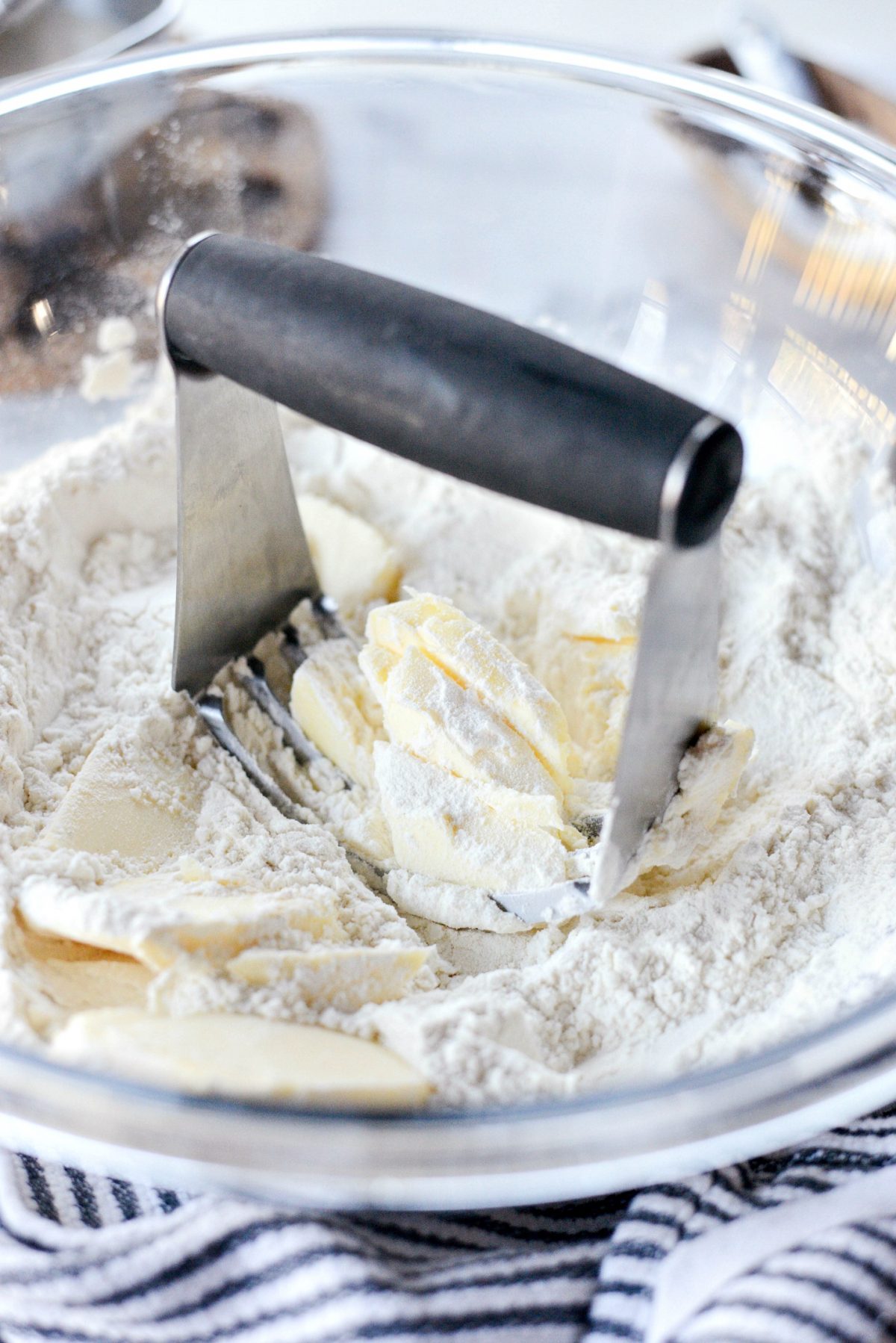 Next, drop in 14 tablespoons (1 stick plus 6 tablespoons) of ice cold butter (I actually slice it and freeze it) and use a pastry blender and cut the butter into the flour. You want the butter to stay in large pea-size pieces.
Pour the [cooled] yeast/sugar mixture into the flour/butter mixture and stir to combine.
The first time I made these homemade croissants, I didn't check the temperature of my milk before adding, so my dough ended up less flakey because the milk was still warm and softened the butter. DON'T do what I did and make sure everything is cool before adding and mixing.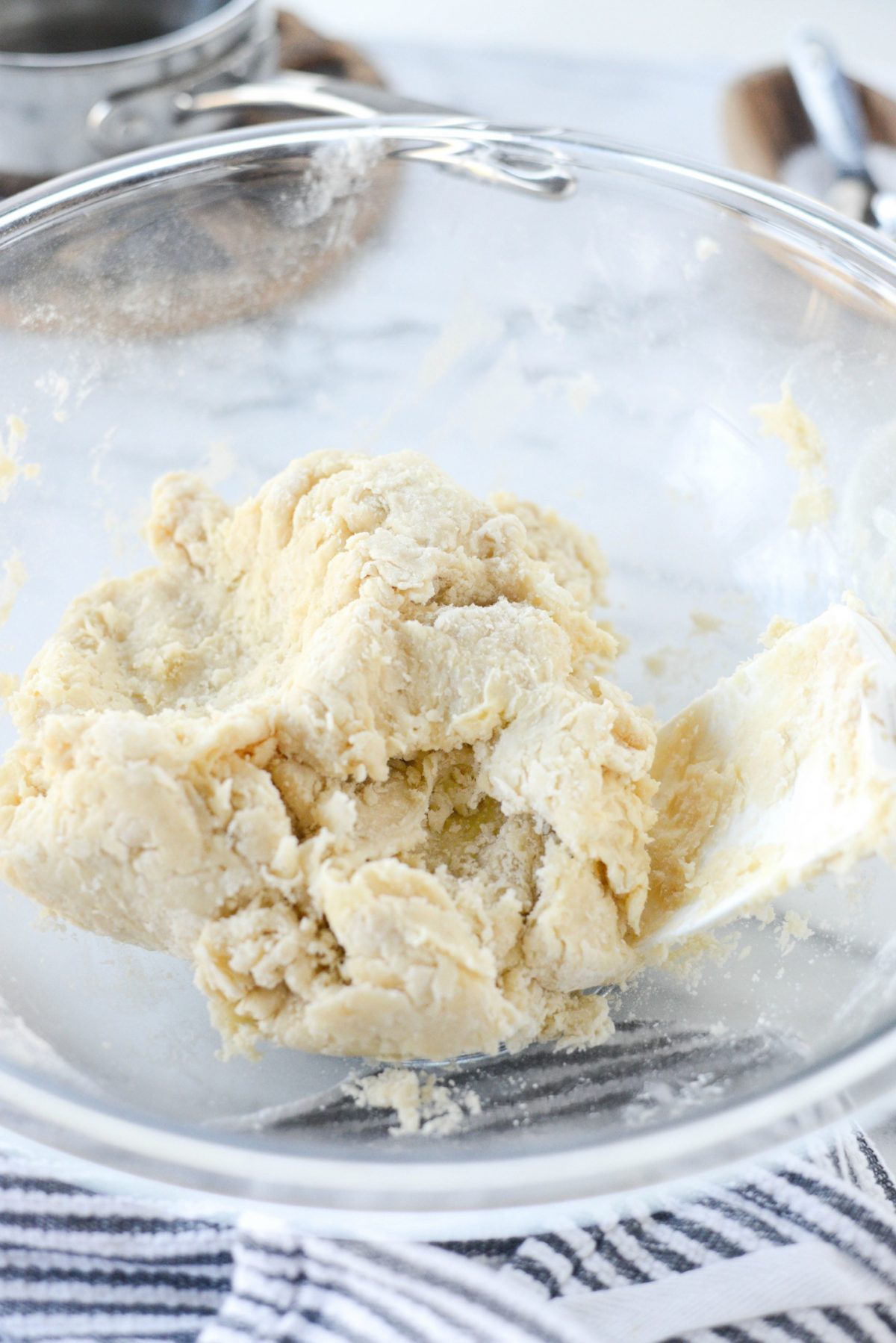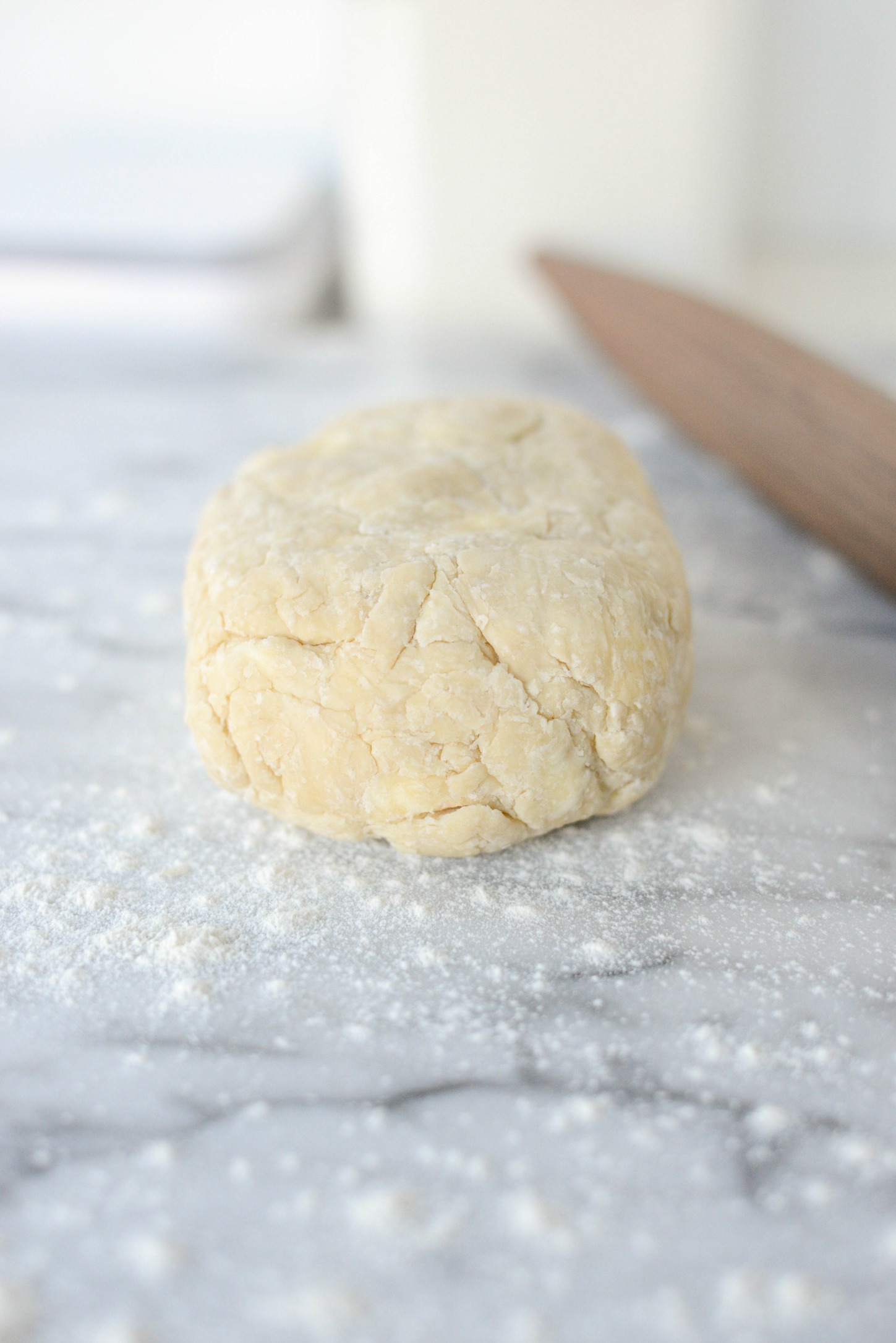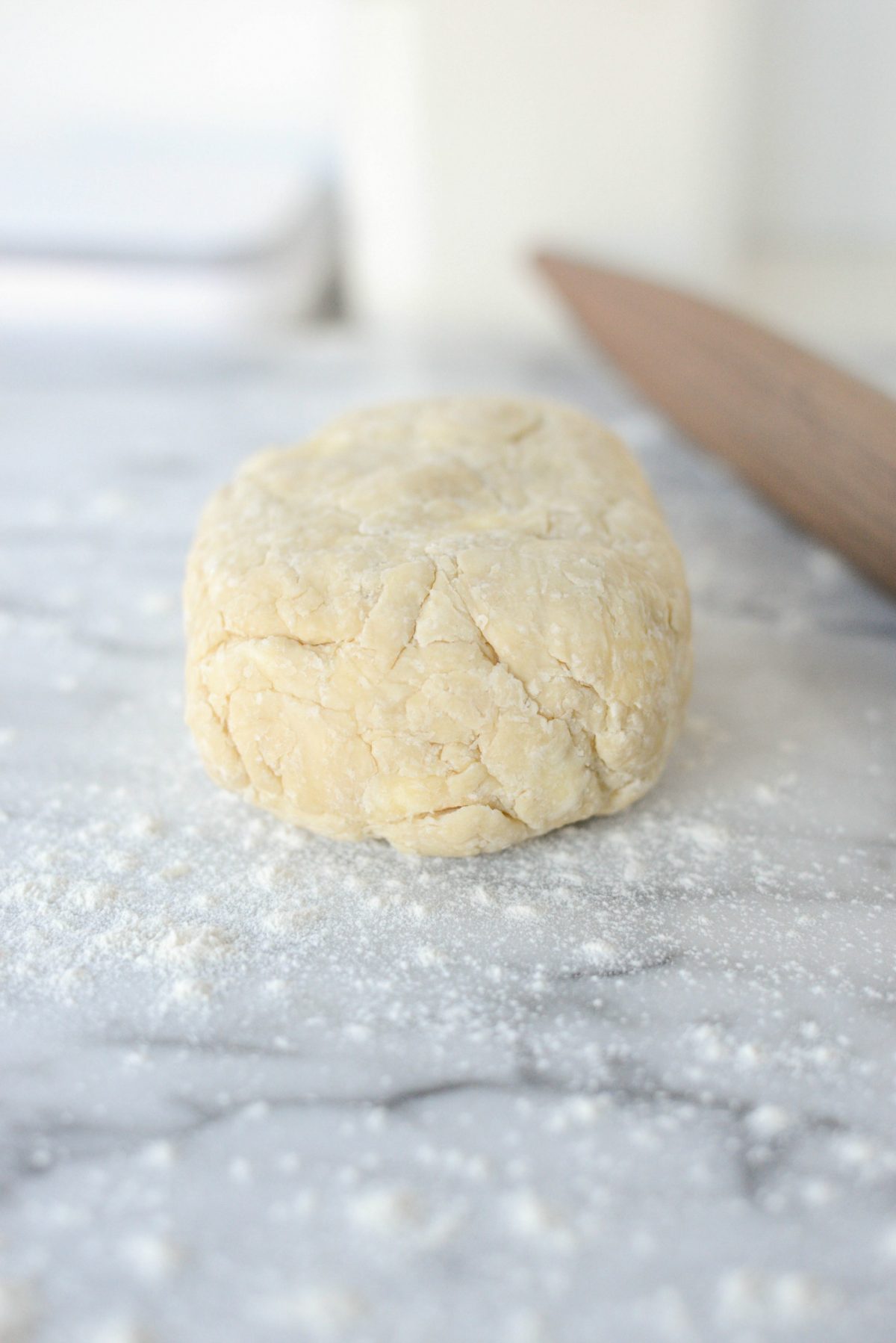 Stir until the dough comes together, wrap in plastic and pop into the freezer for 30 to 40 minutes.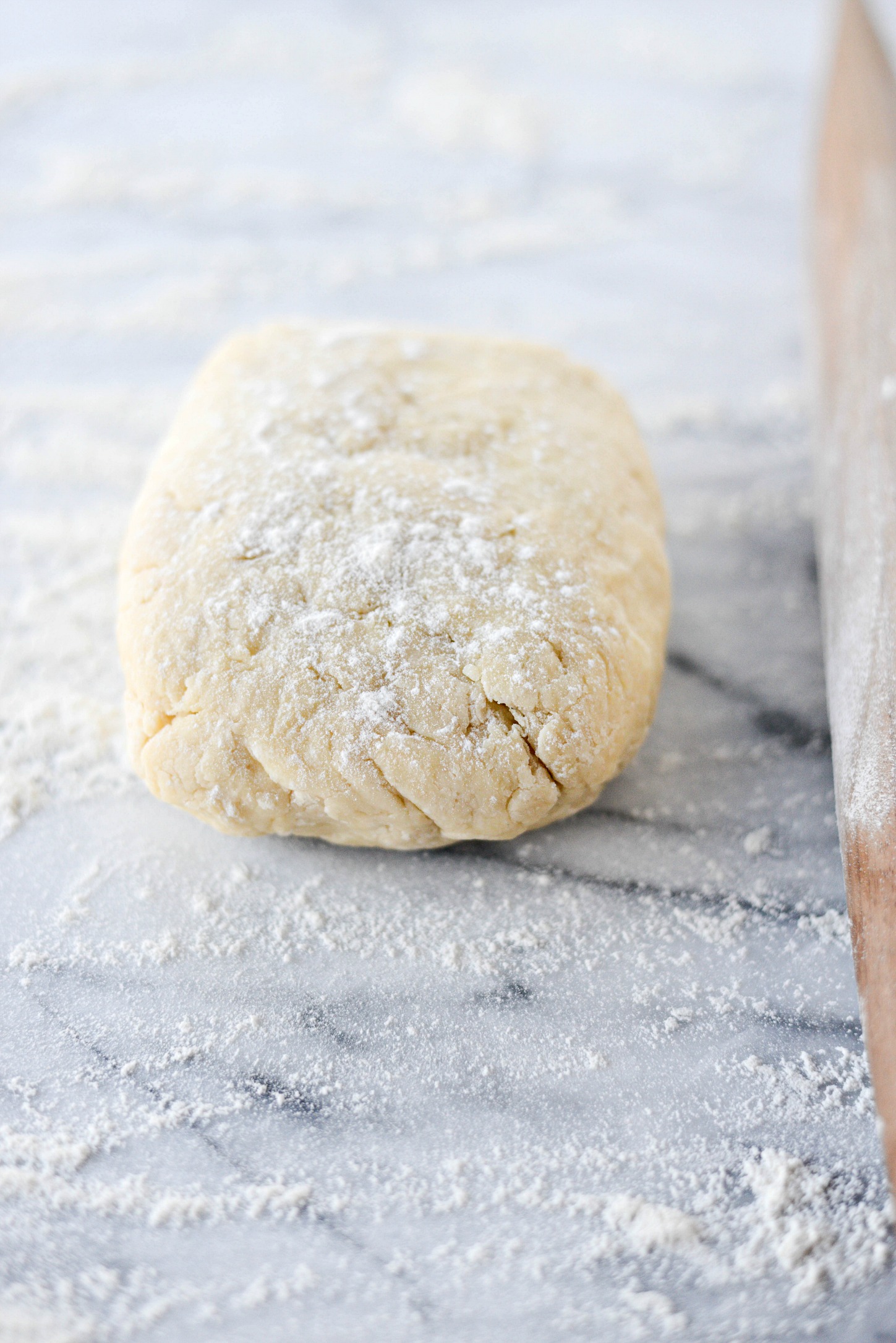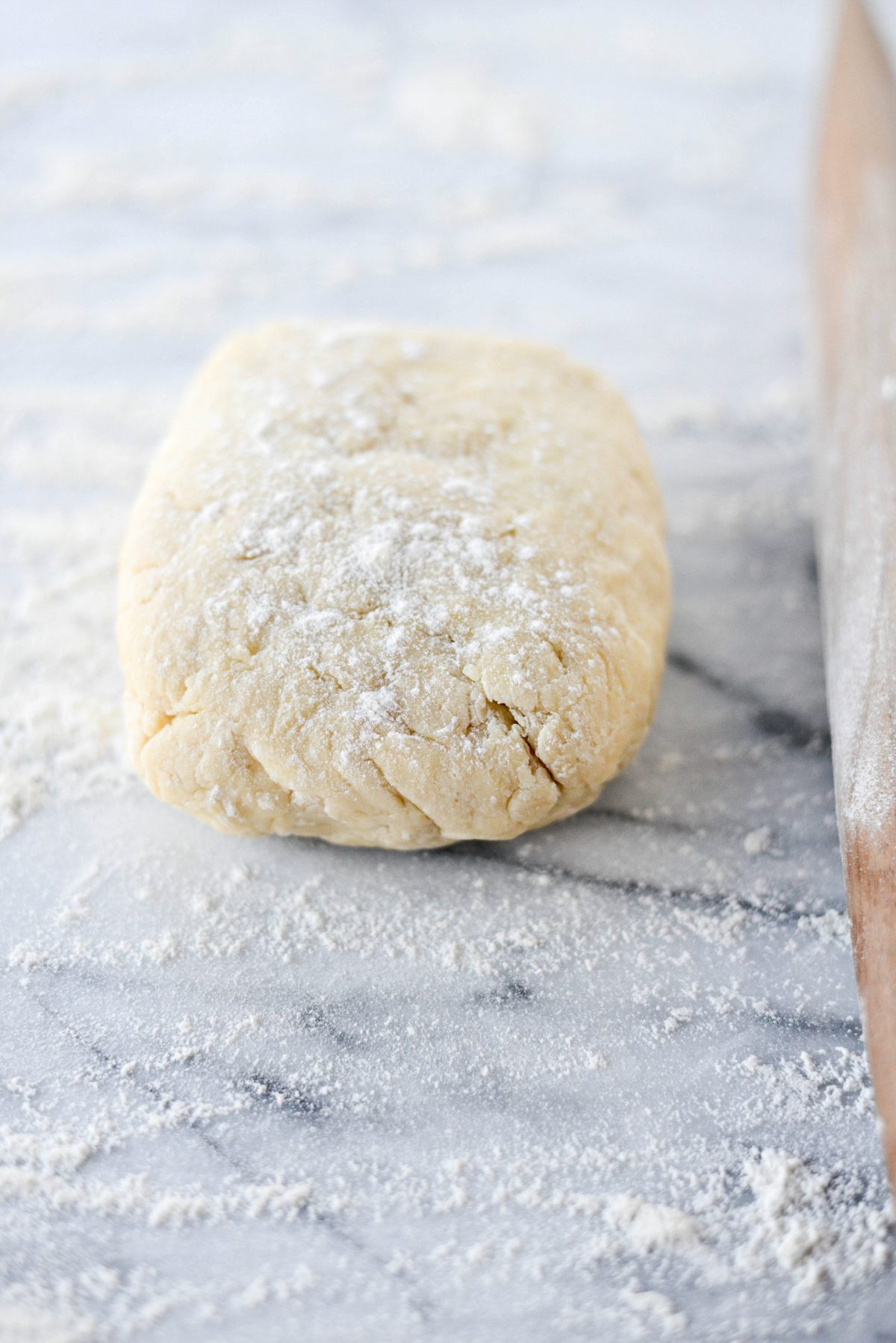 On a floured surface, roll into a giant [sort of] rectangle. The dough is a little hard to manage at this stage, but as you work it, it will start to shape up.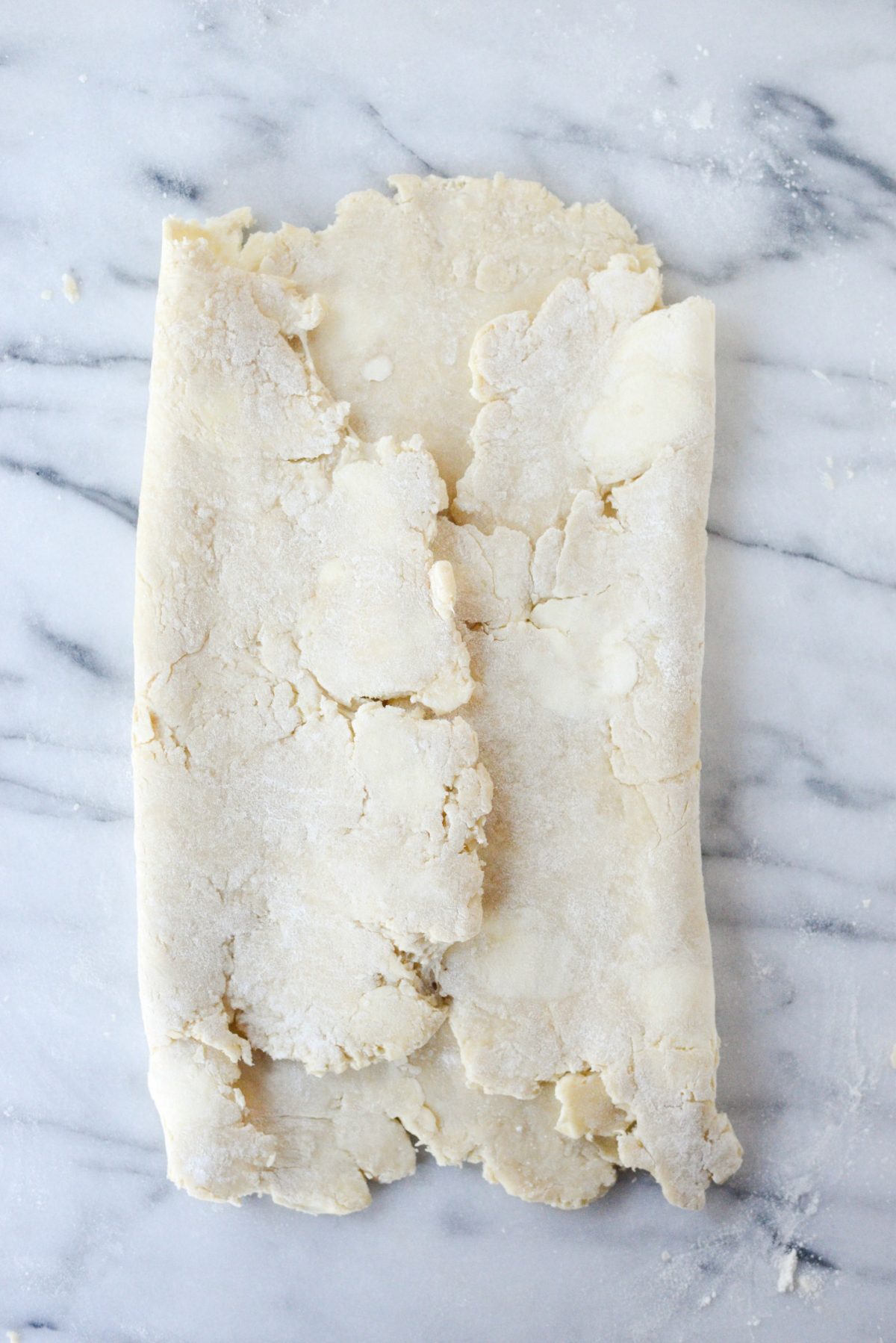 Fold the shorter sides in towards the middle so they're touching. Then roll it out a little to lengthen it a bit.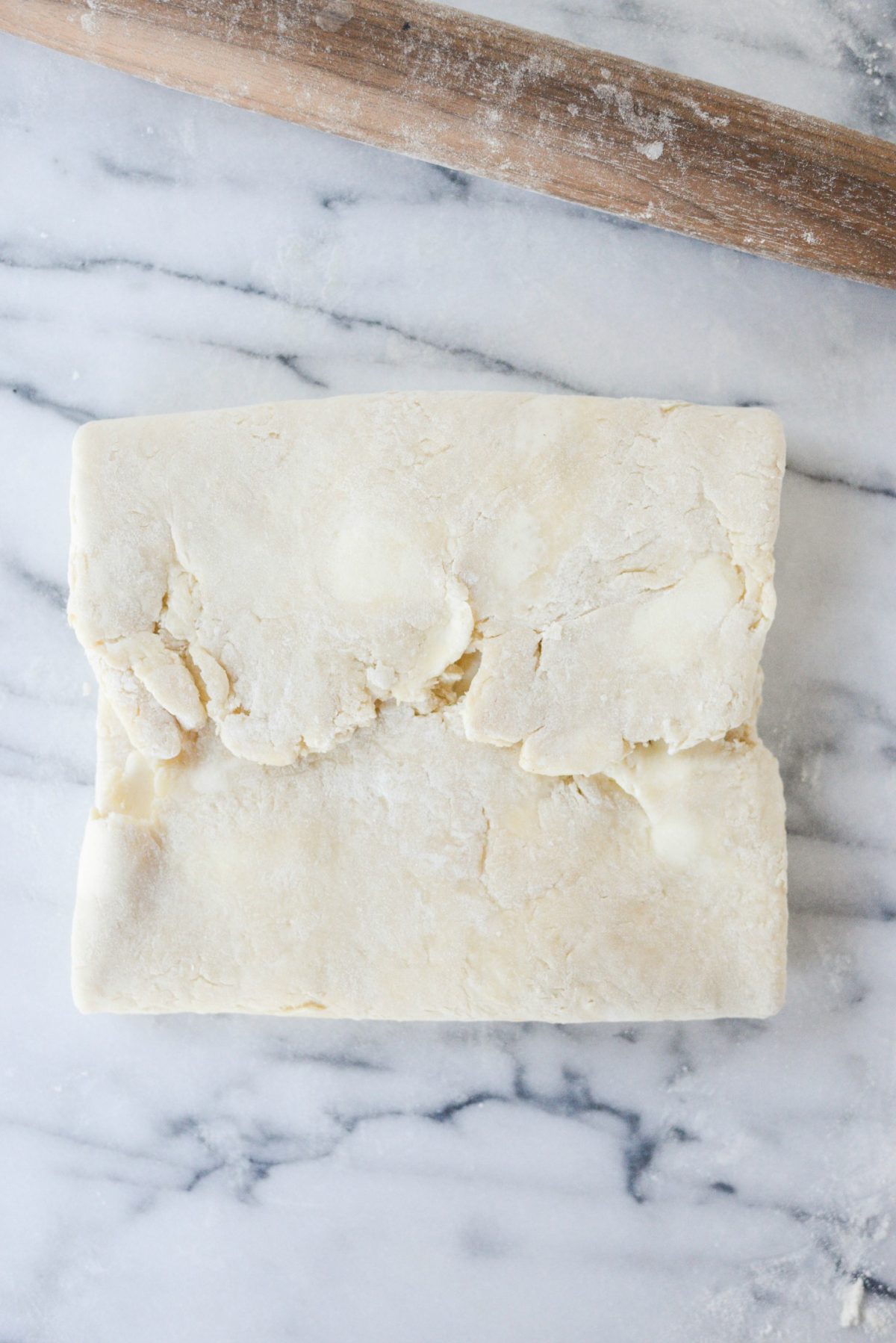 Now fold the [new] shorter sides into the middle so the edges touch.
Flip the dough so it is seam side down.
Roll the dough out into a rectangle again and repeat these same steps 3 to 4 more times. If at any point during the rolling and folding stage the butter starts to get soft and stick to the rolling pin, wrap and pop it into the freezer for 15 minutes or so.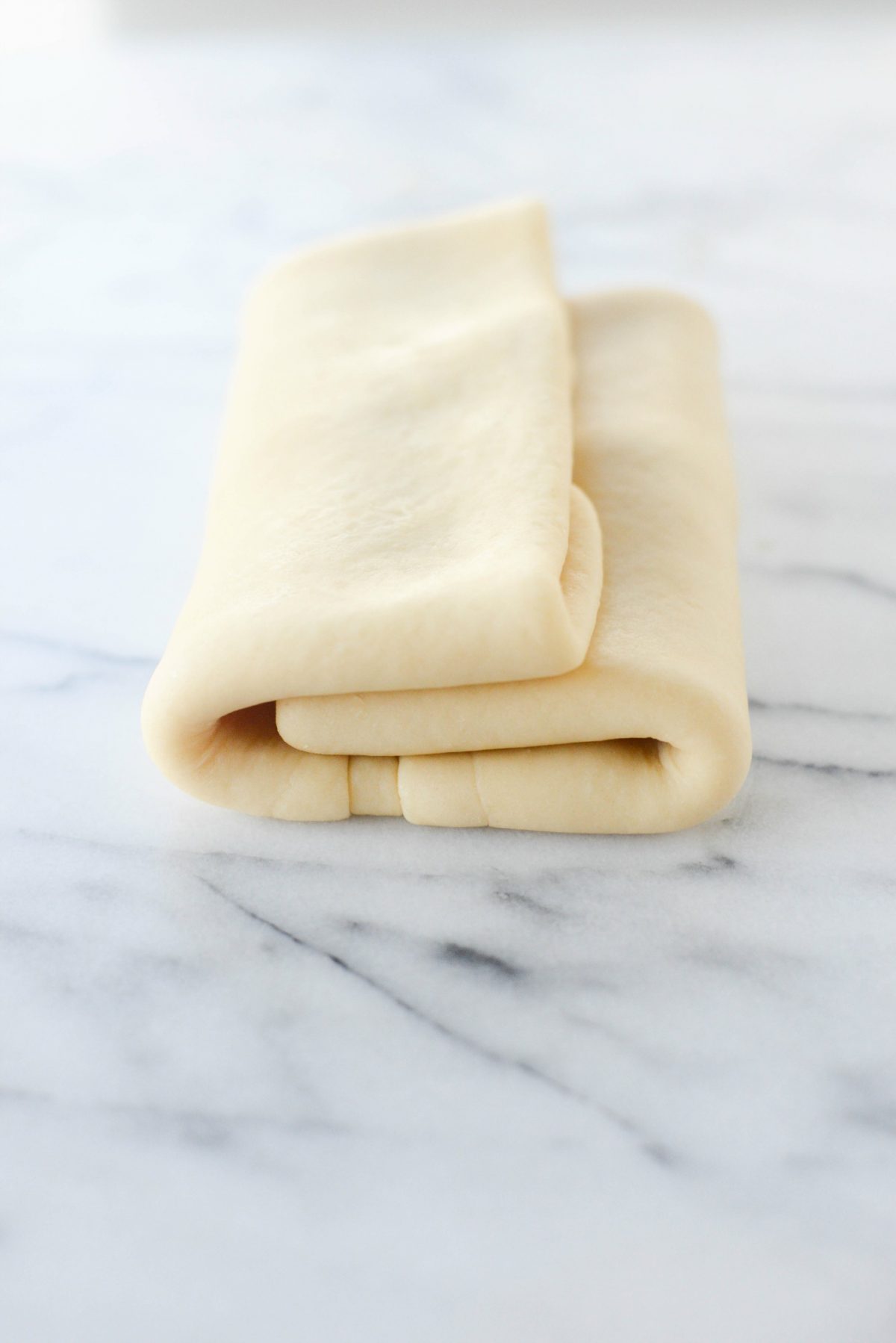 Once you've rolled and folded the dough, wrap it tightly in plastic wrap and refrigerate for 4 hours or overnight — overnight is best, it gives the dough time to relax.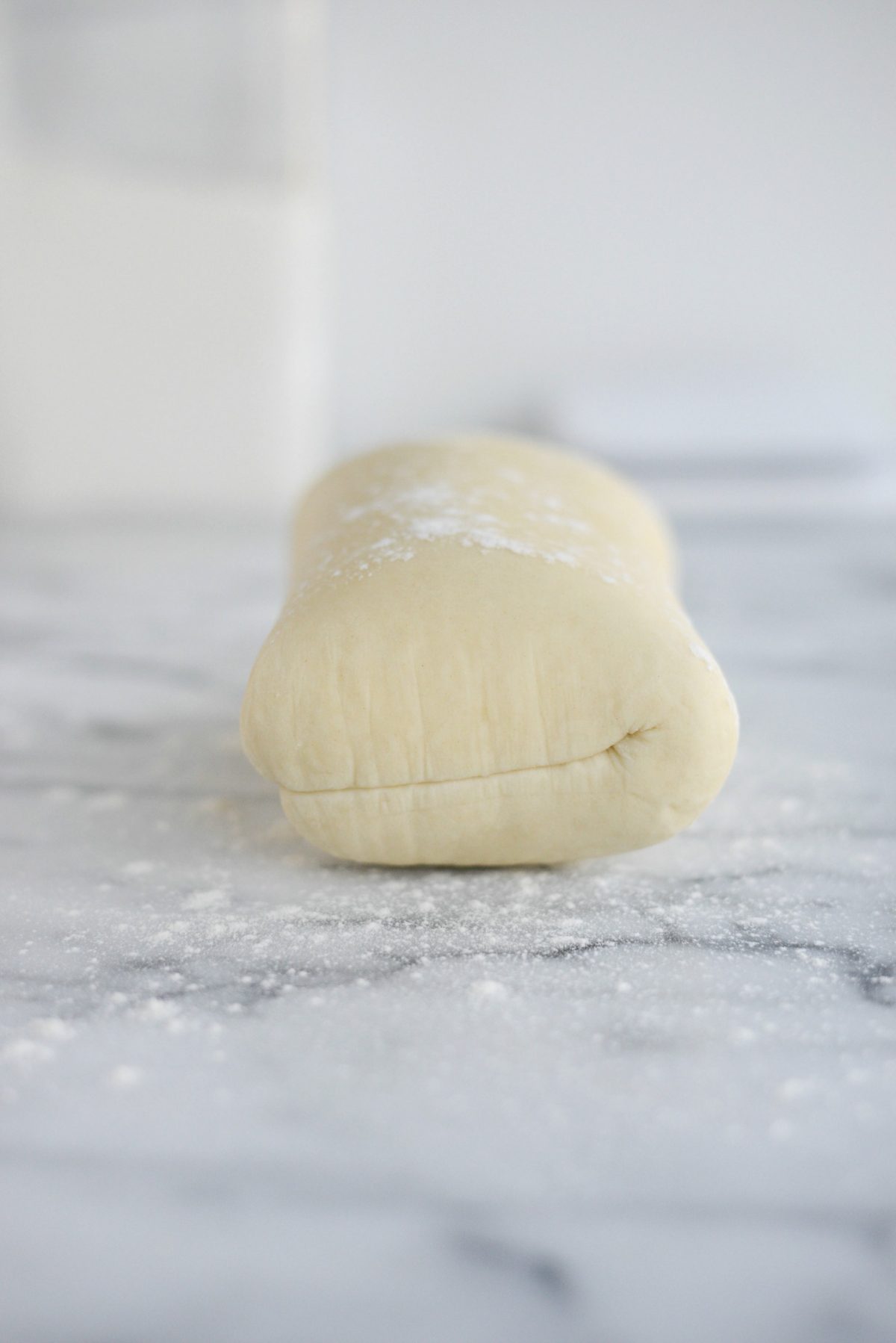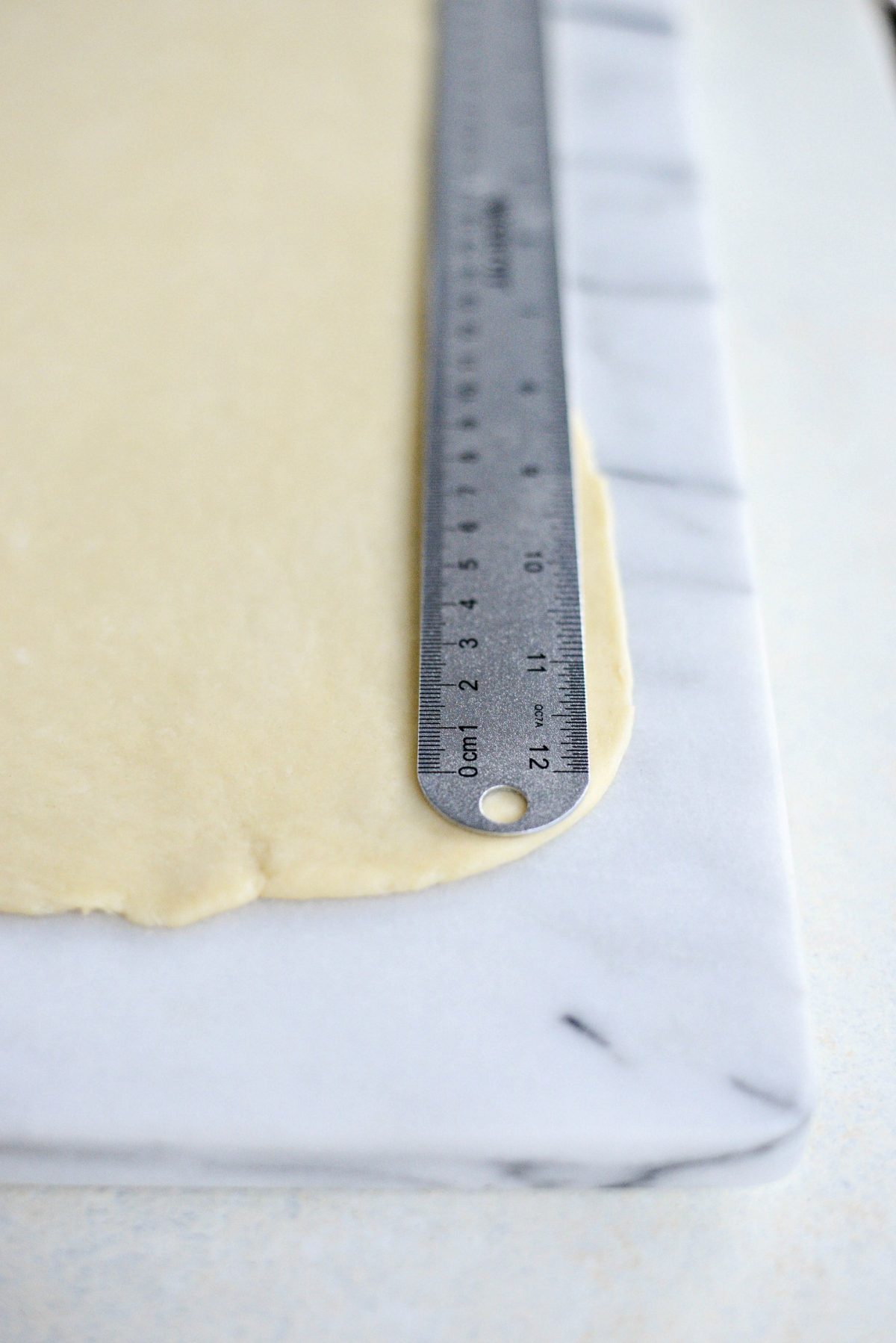 Once the dough has chilled, on a lightly floured surface, roll the dough out to a 10 x 16 rectangle.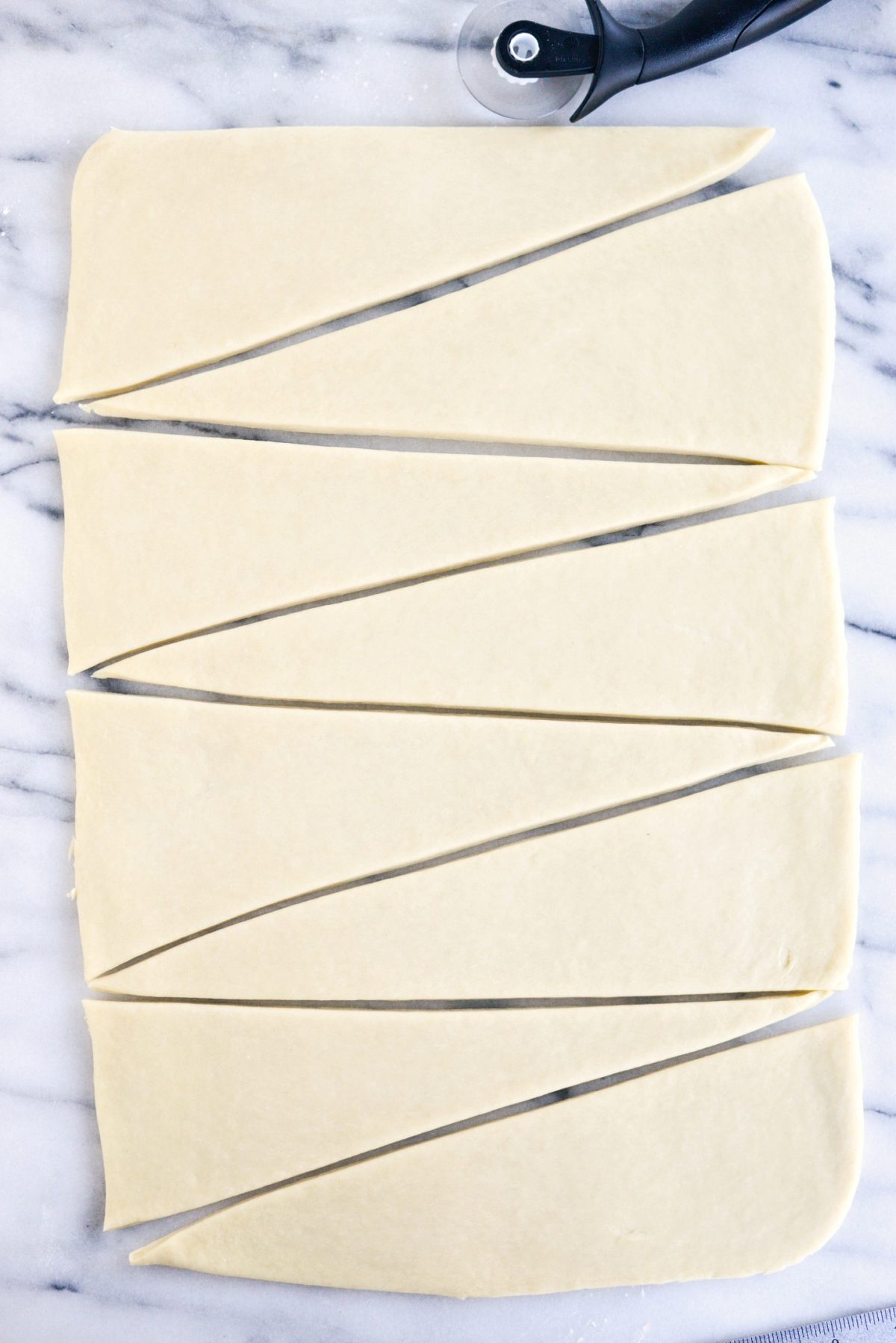 Trim any rough edges and then cut 8 triangles.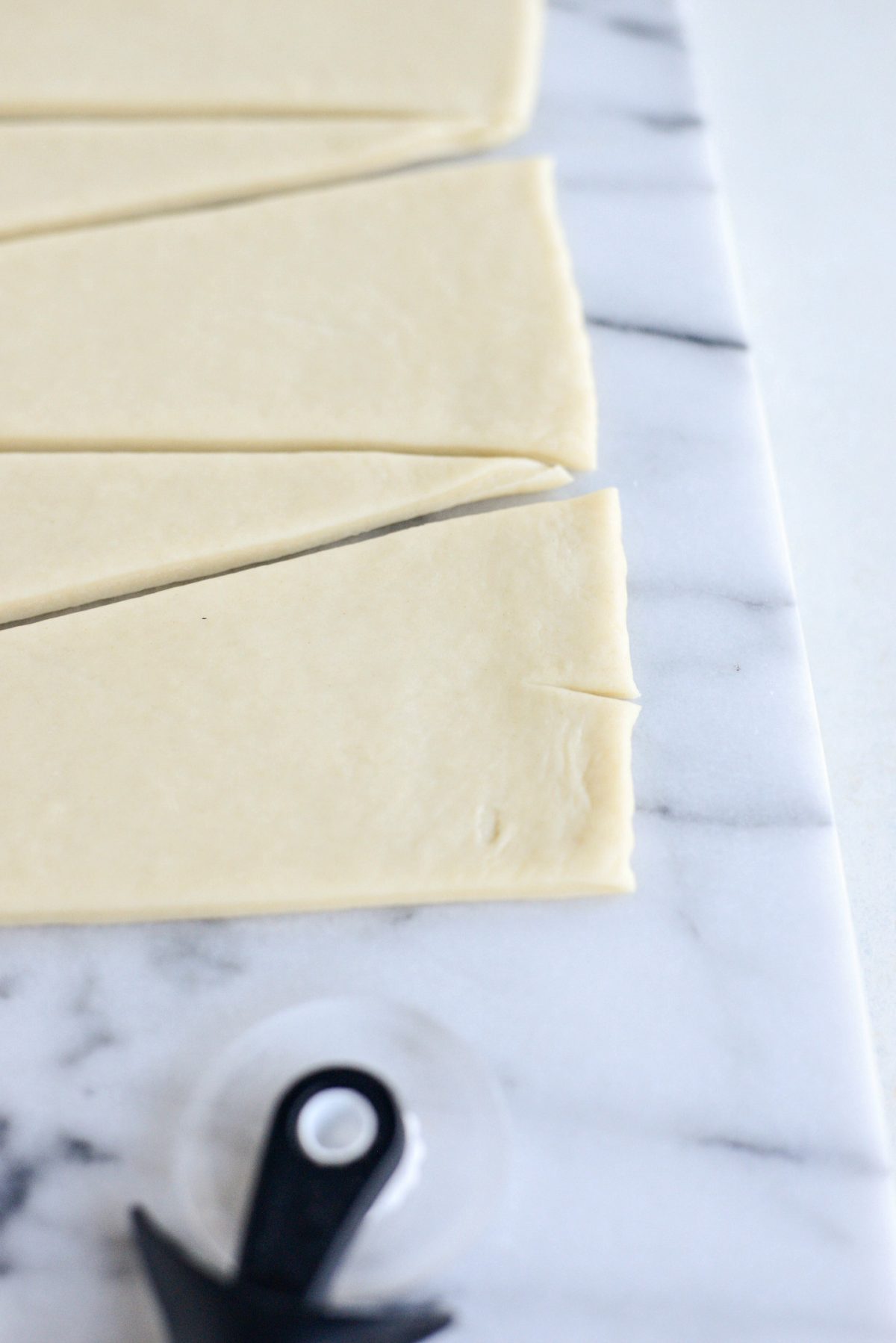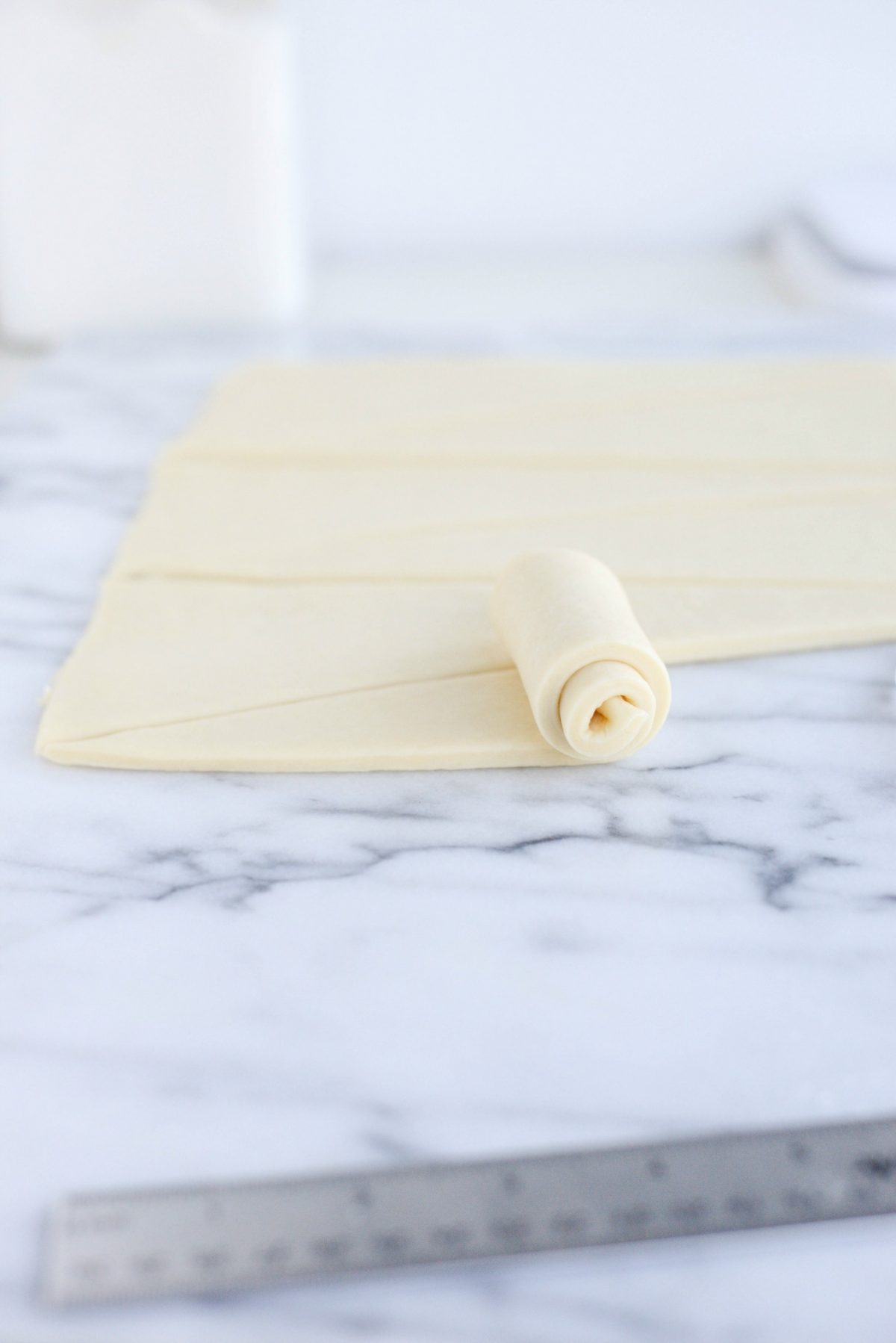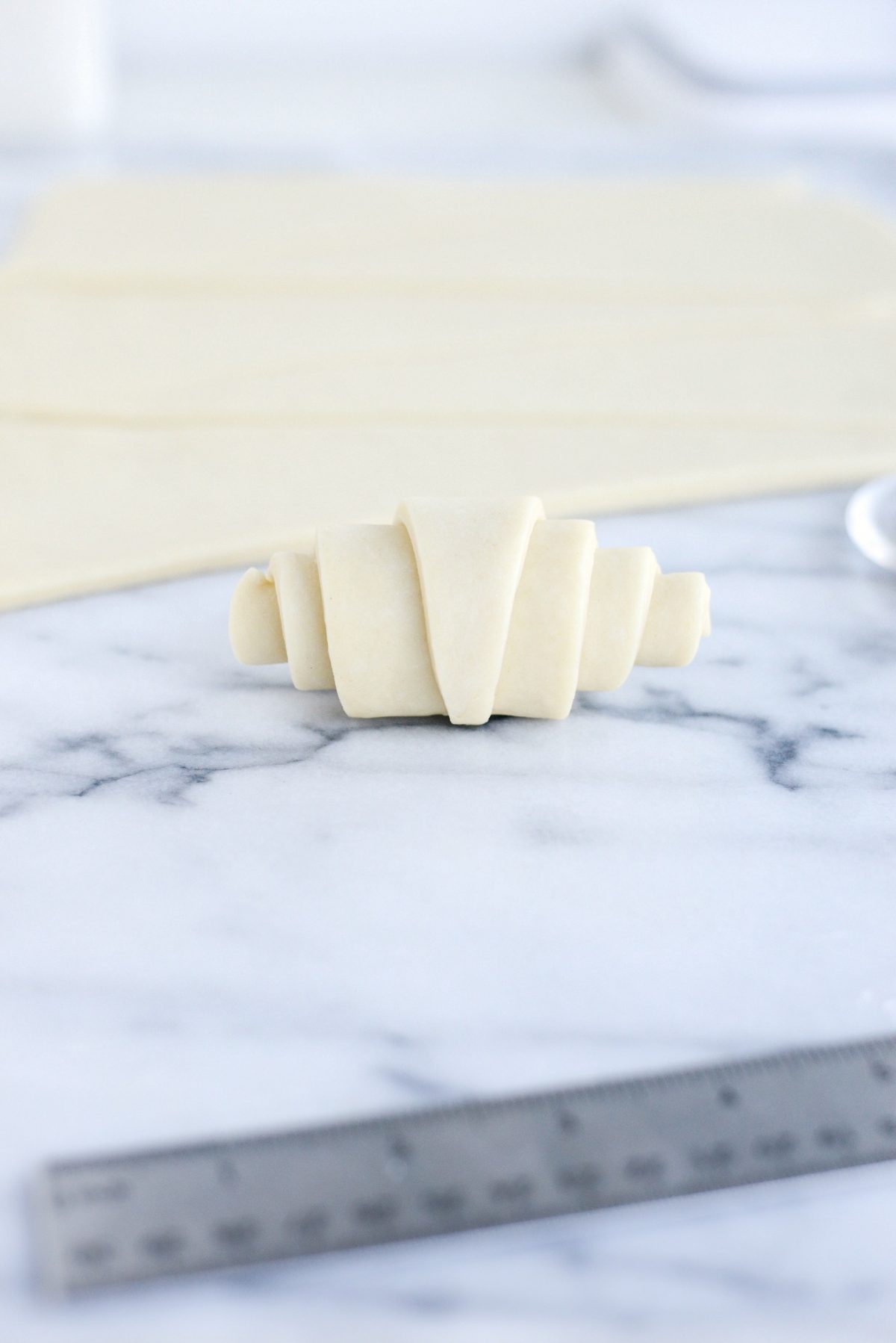 Make a small score in the base of each triangle and roll and place it point-side-down on a lined, rimmed metal baking sheet.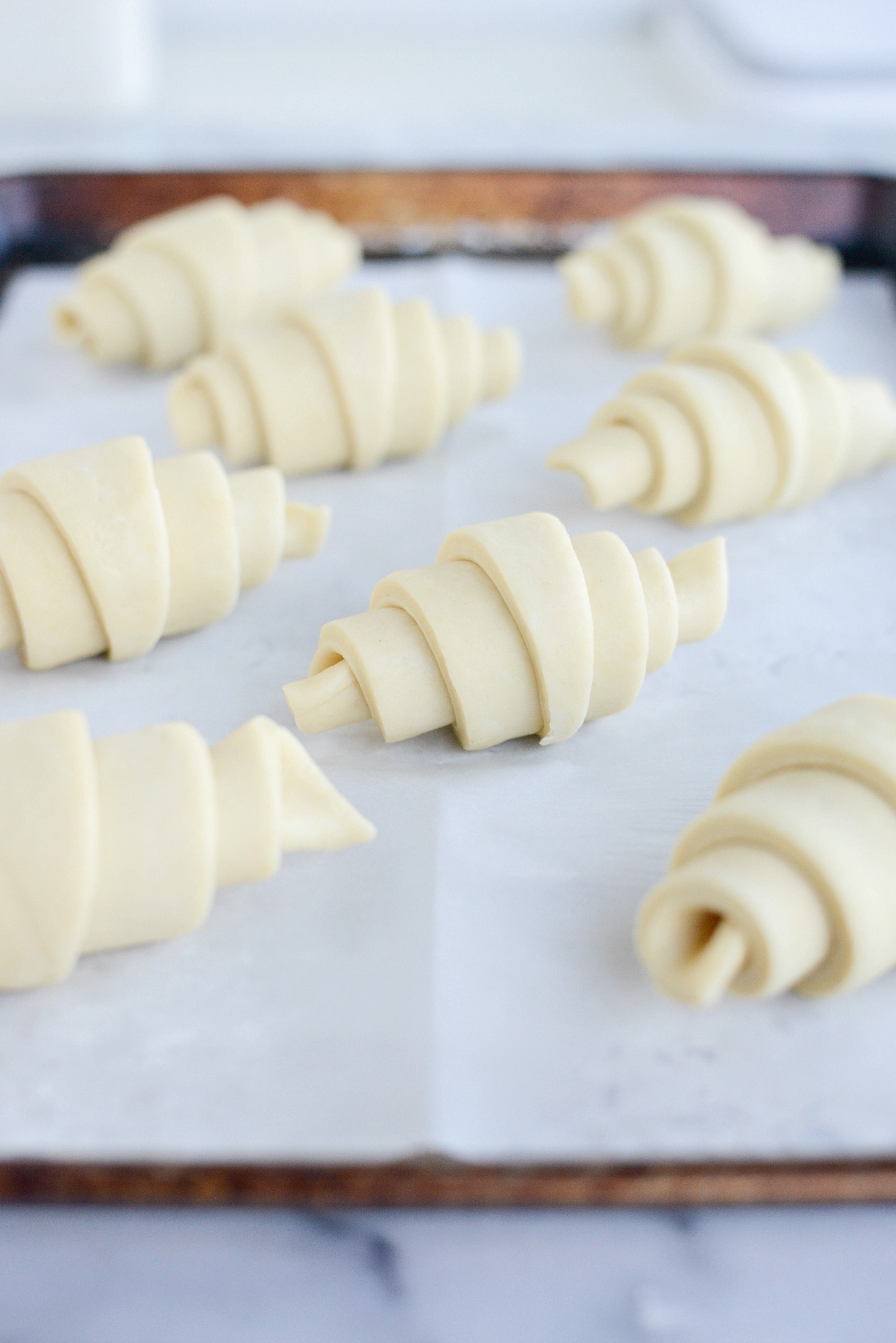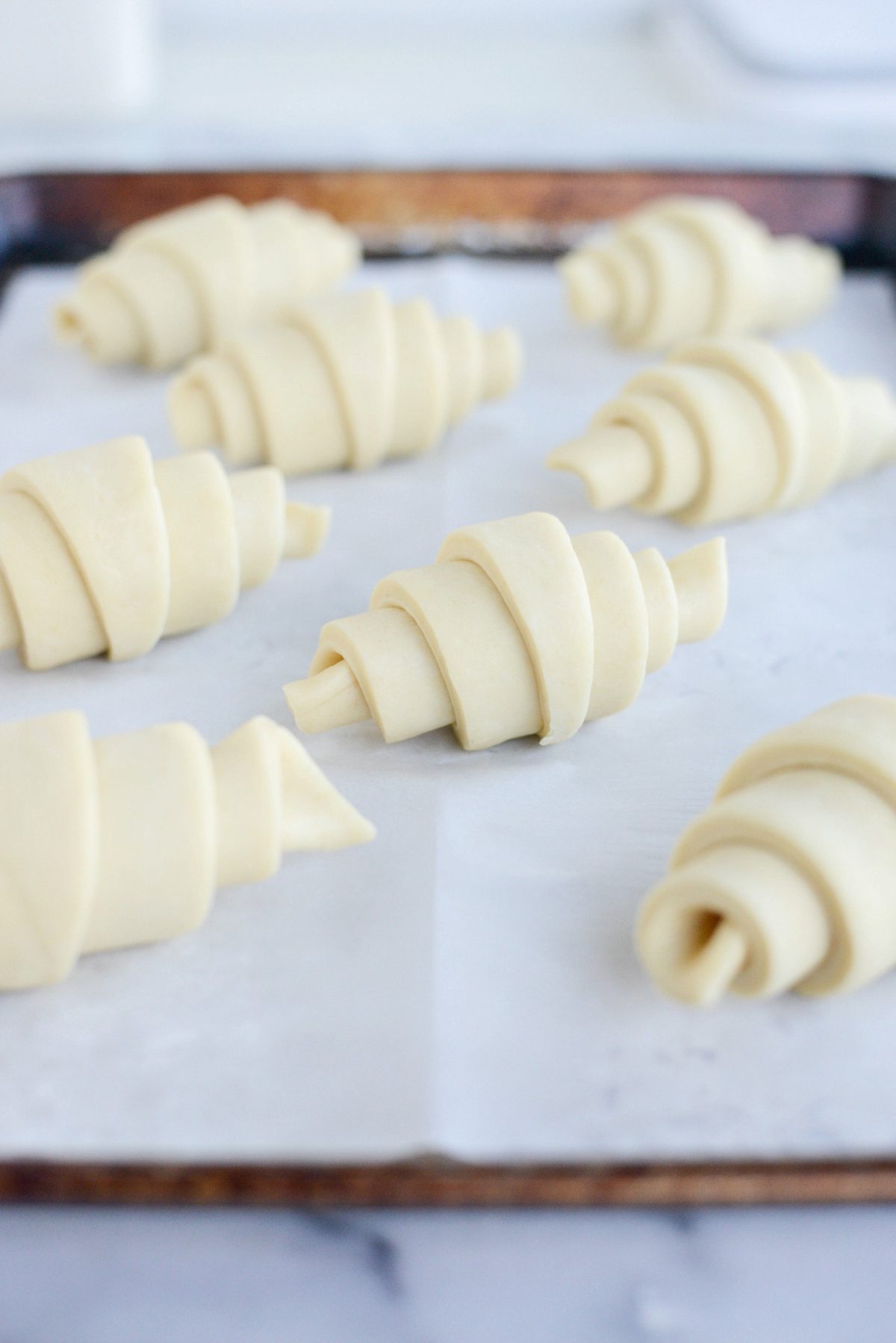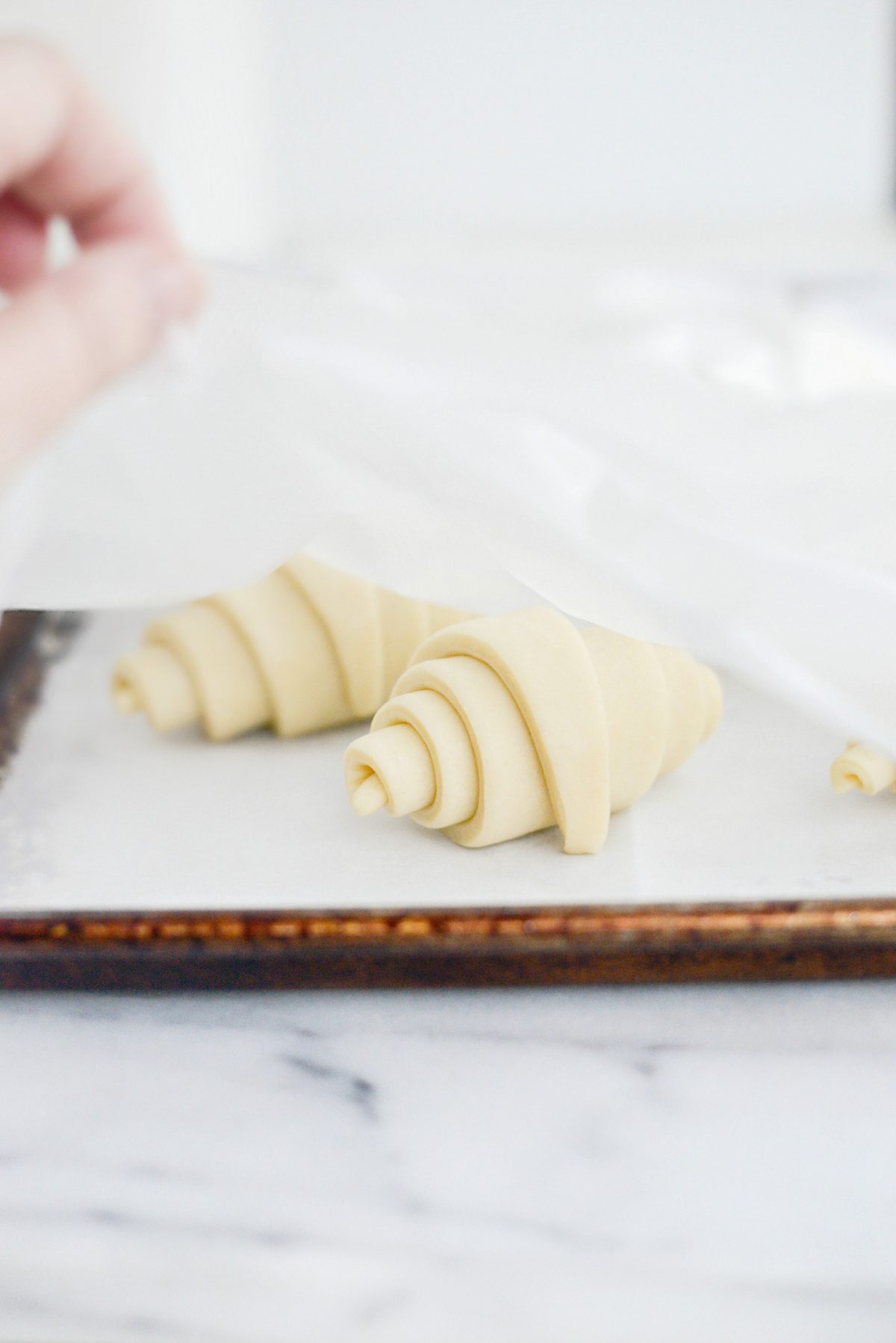 Cover loosely with plastic wrap and let the croissants rise for 2 to 3 hours. I know! I said easy… not quick. 😉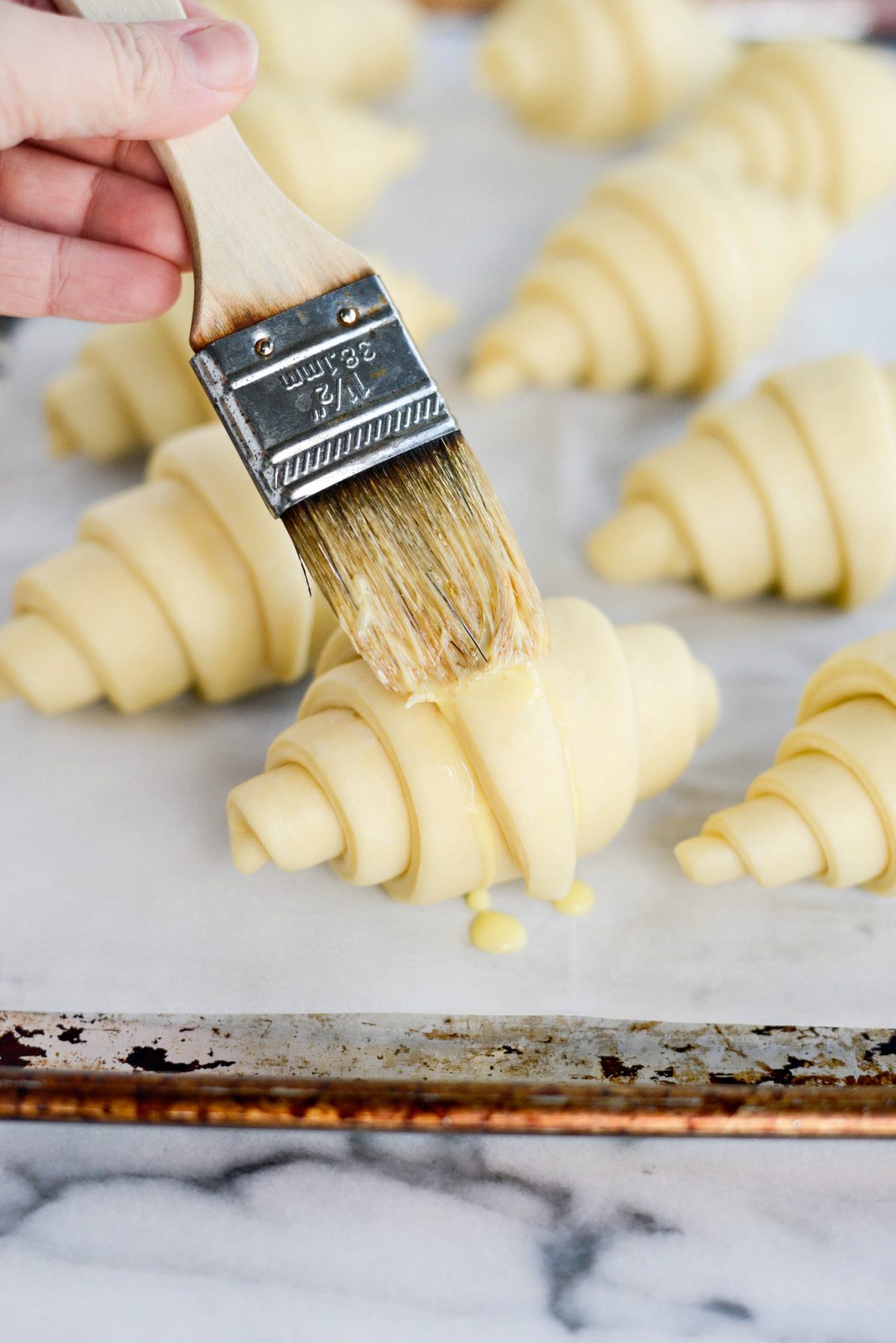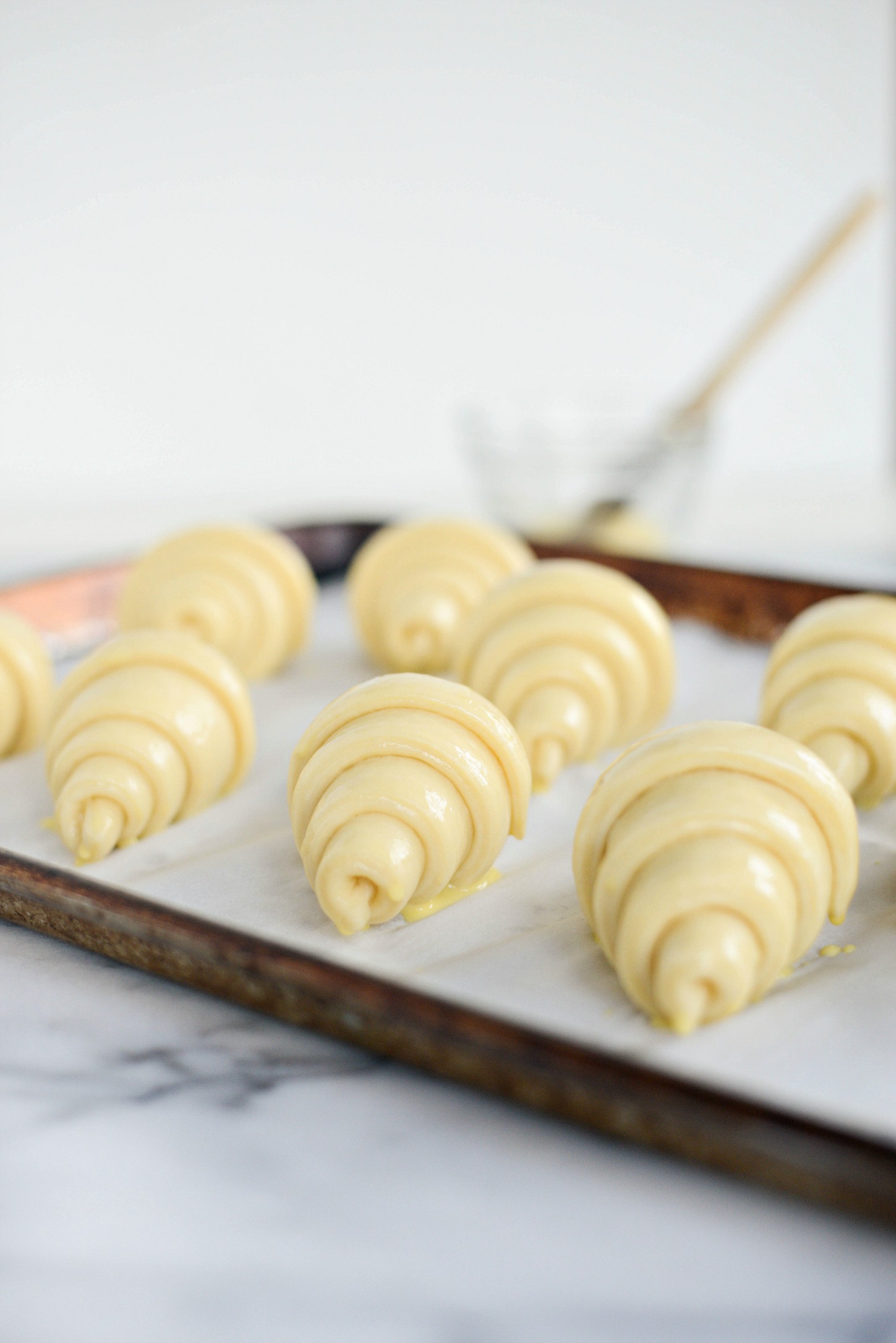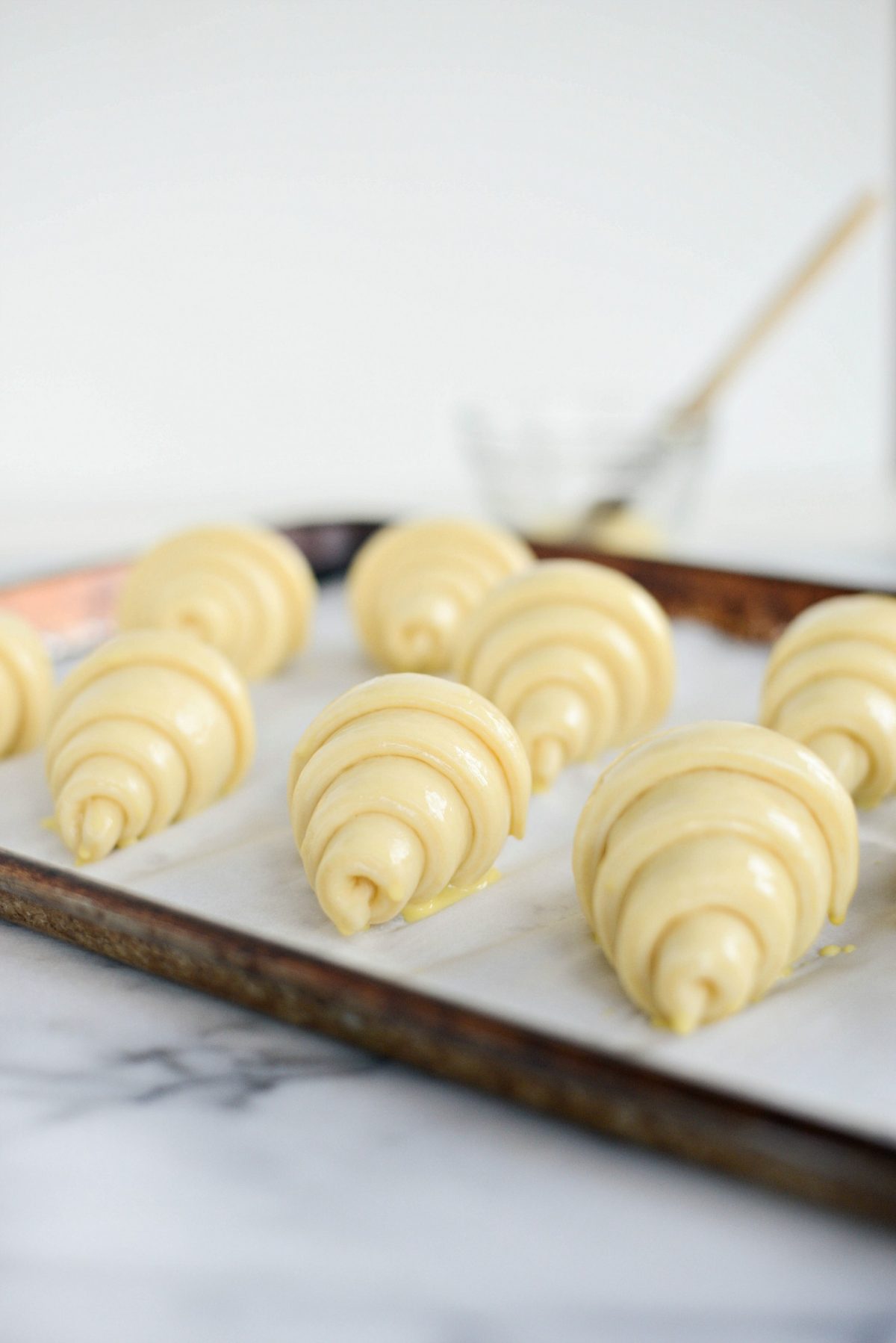 Once the croissants have risen, brush with an egg wash.
I whisked one egg yolk with 1 tablespoons whole milk or heavy cream and brushed the top and sides of each croissant. Bake on the middle rack of your preheated 425° degree oven for 10 minutes, reduce the temperature to 375° and bake for 4 to 6 minutes more.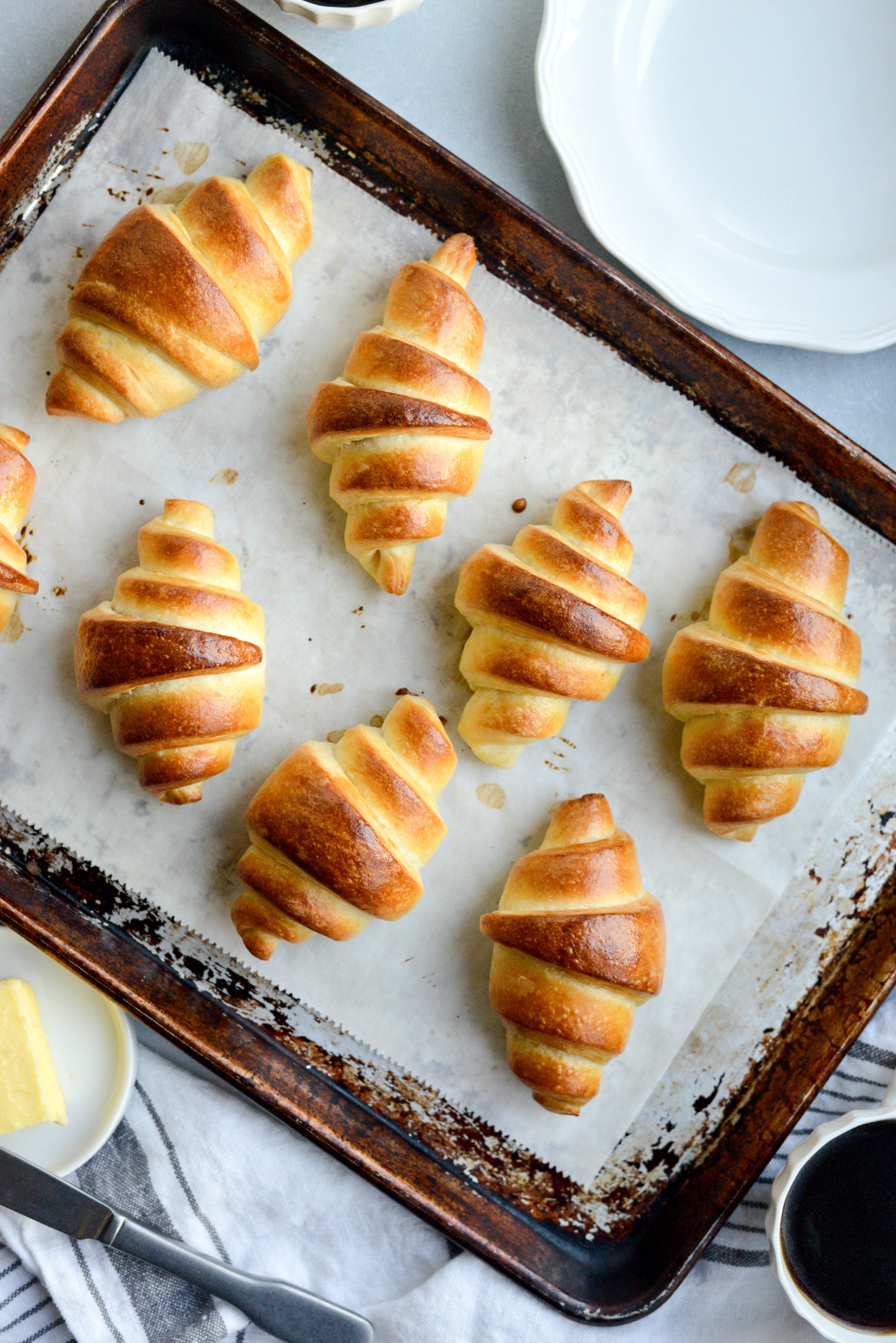 Or until the crust is deep golden brown.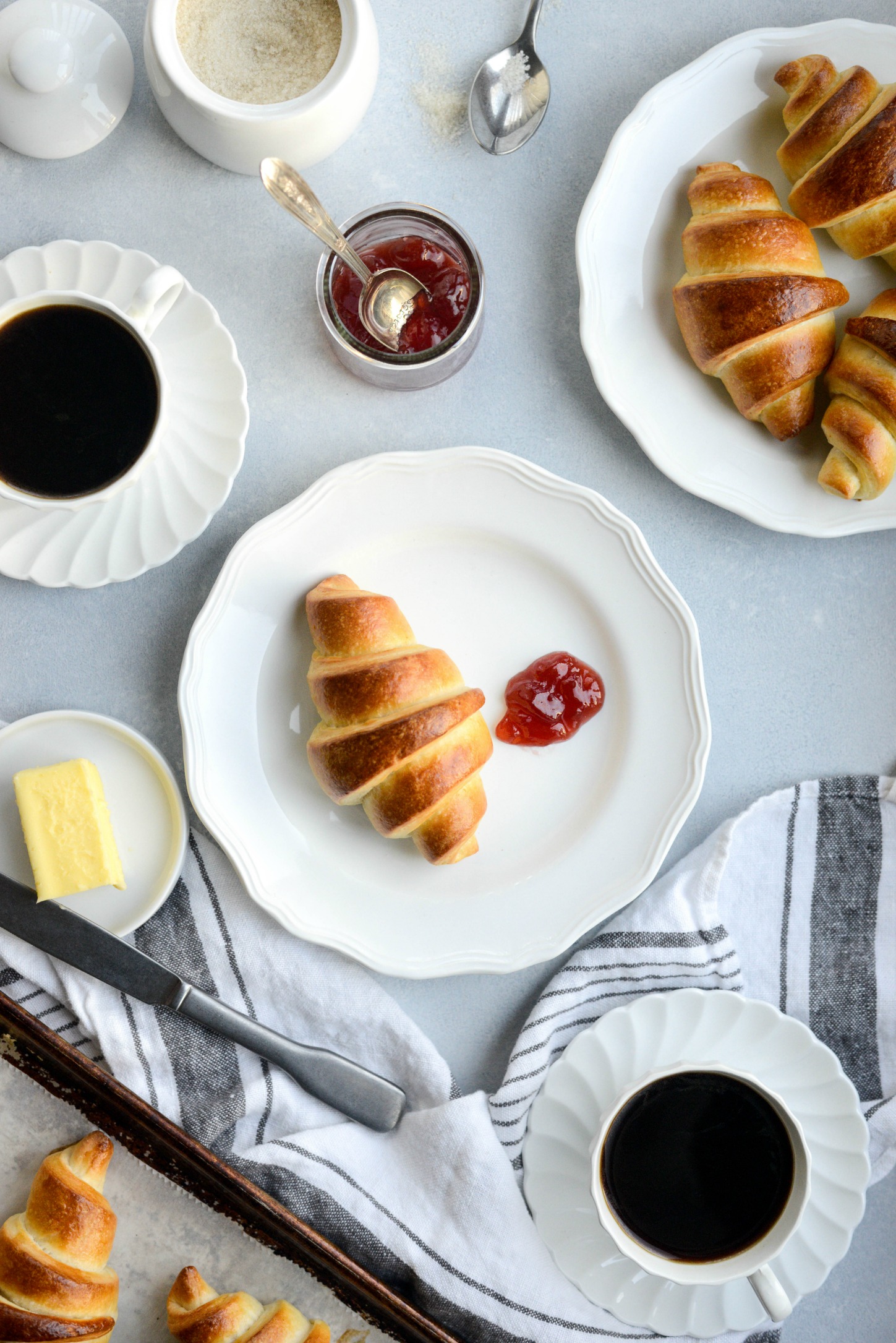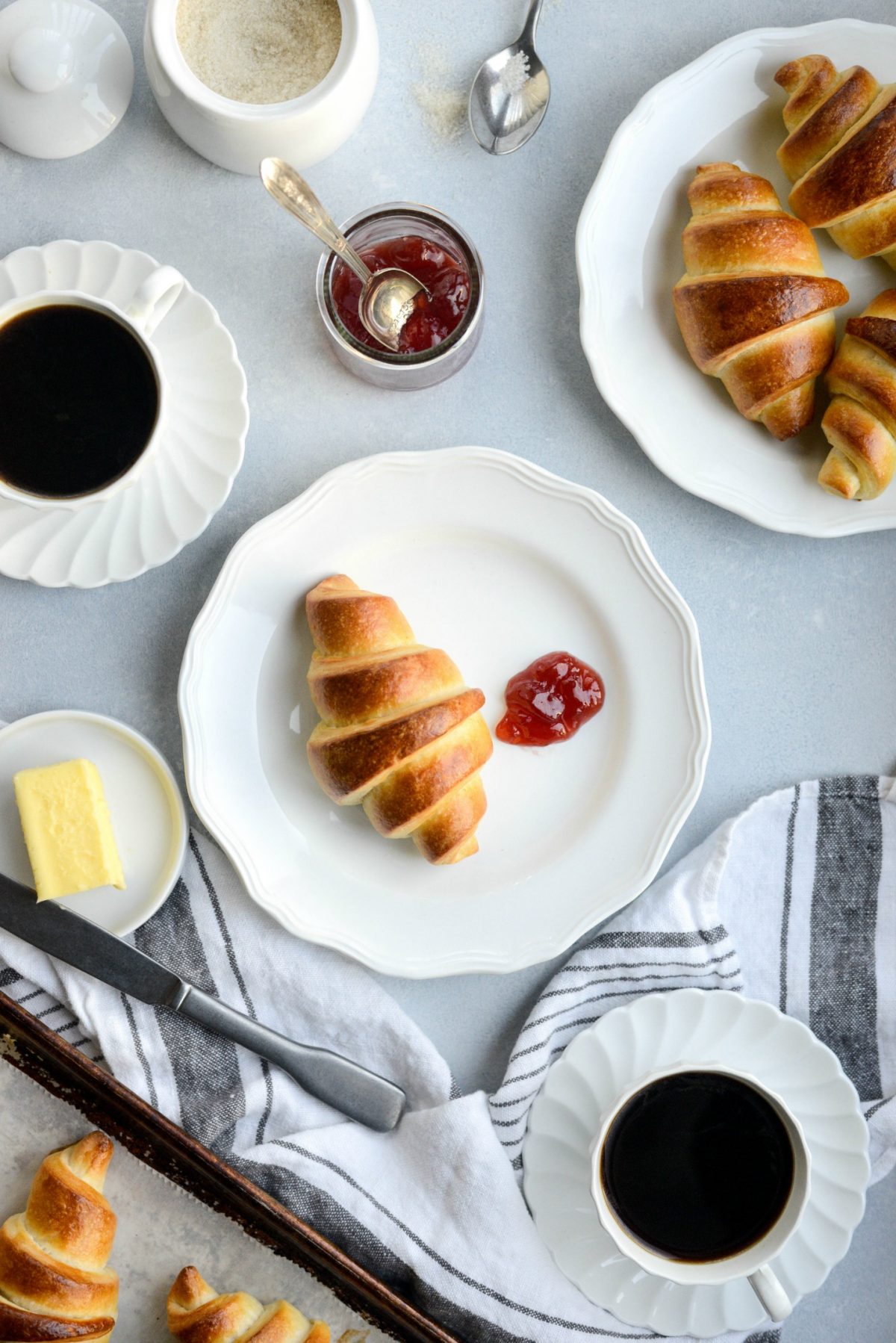 One day I'll make traditional croissants with all that butter, but for now, my life can only handle these easy and almost effortless homemade croissants.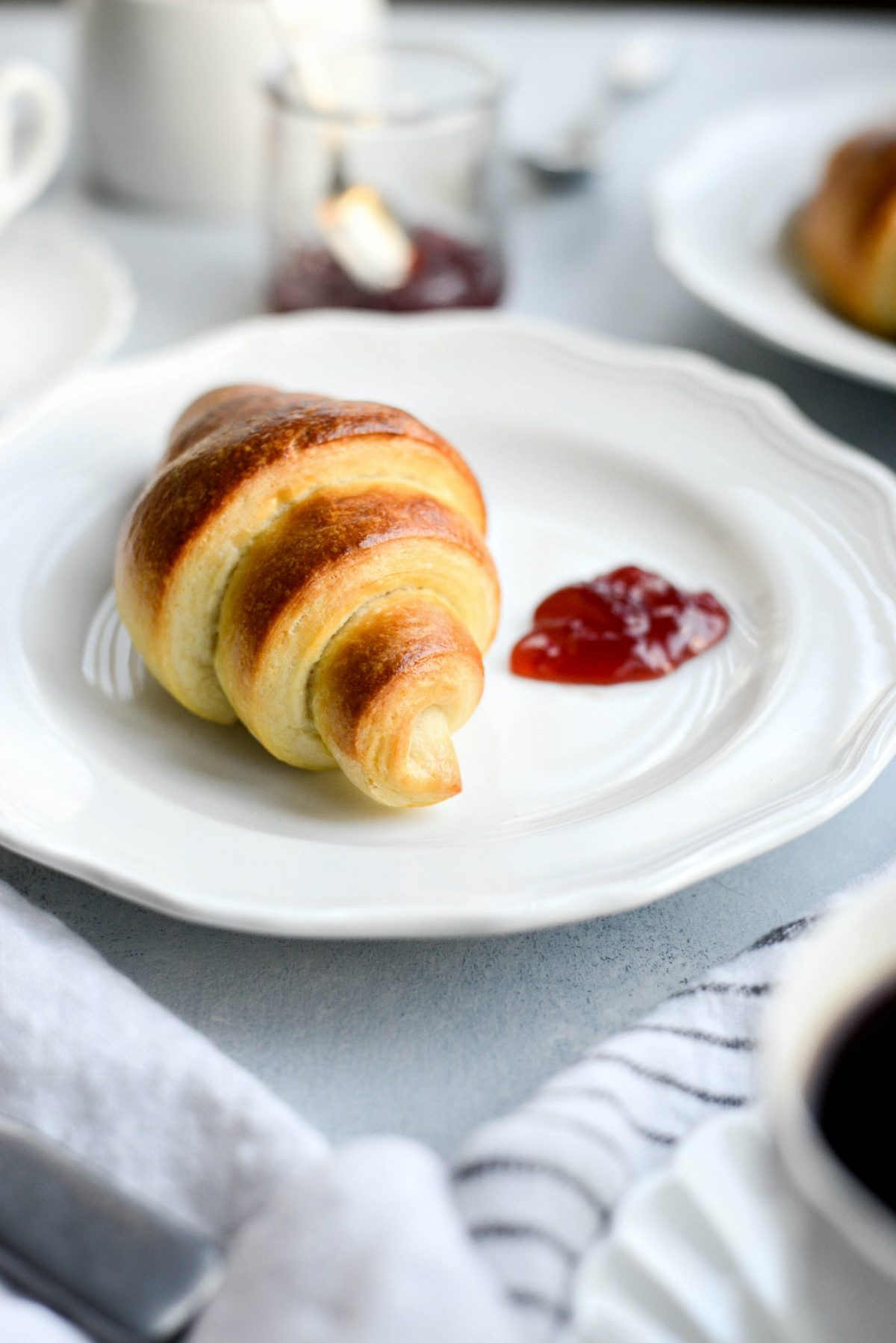 Enjoy! And if you give this Homemade Croissants recipe a try, let me know! Snap a photo and tag me on twitter or instagram!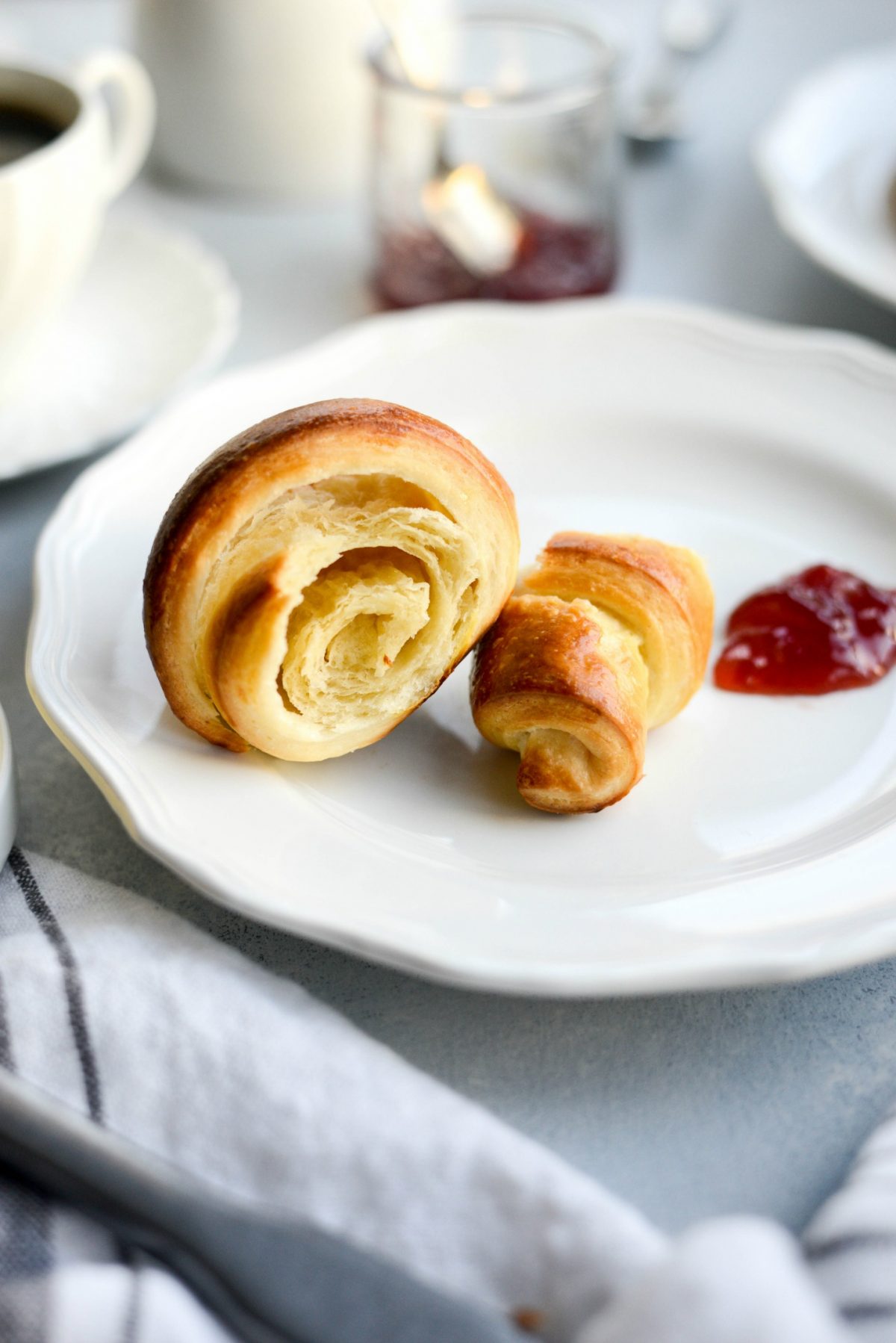 This post may contain affiliate links.
Buy the Cookbook: Simply Scratch : 120 Wholesome Homemade Recipes Made Easy Now available on Amazon »
THANK YOU in advance for your support!