This Homemade White Cake is made from scratch using a homemade white cake mix. With ingredients you can pronounce, this homemade cake is deliciously moist and tender and frosted with layers of sweet vanilla buttercream frosting. Just add sprinkles!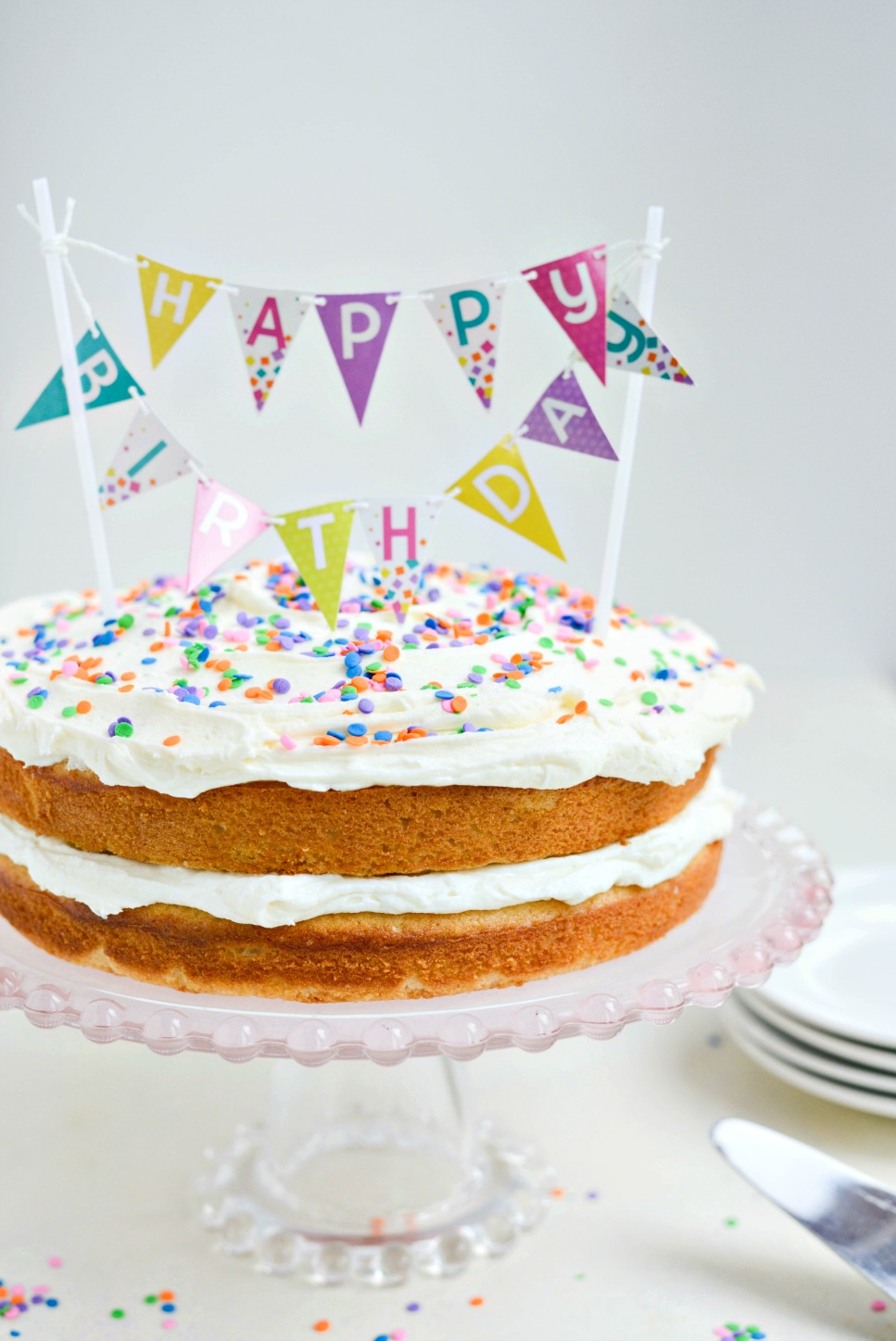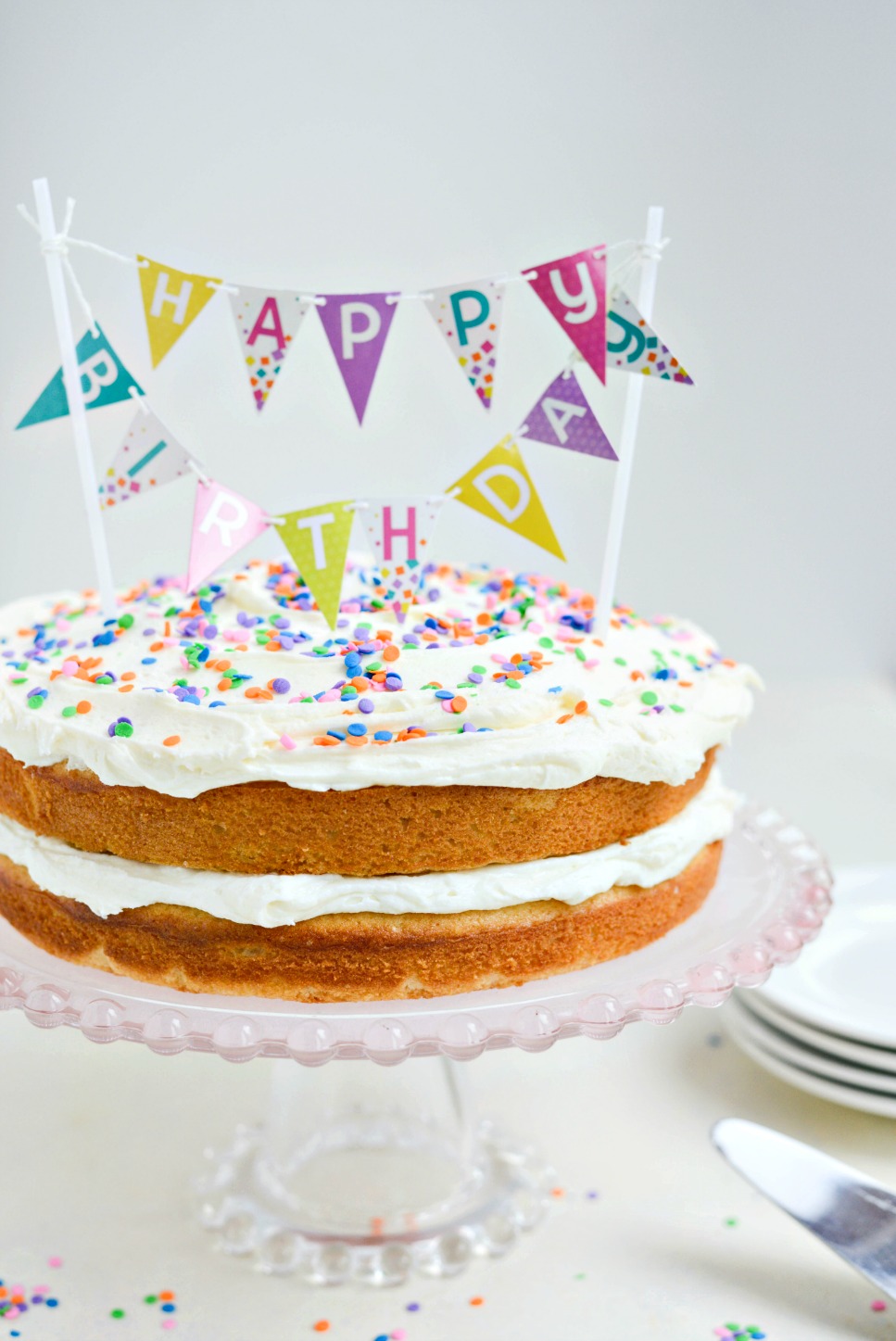 I turned 37 this past Tuesday.
So on Monday, I made my own cake because birthdays should always be celebrated with cake. I spent my actual birthday having breakfast and coffee with my best friend Nichole at our favorite restaurant, The Laundry. Then we walked around downtown Fenton, stopping in at a few of the local shops. We both fell in love with this boutique in particular, The Iron Grate. You guys, it's like Anthropologie meets Etsy meets your favorite quaint local shop. Candles, soaps, linen, handmade leather bags, pillows, antiques and all the cool things in-between.
Subdued colors in creams, grays and blacks with potted green plants throughout the store. Waxy leaves, trailing vines and deep hues of green. We both bought 2 plants and ceramic pots to put them in. Immediately when I got home I transferred the plants to their respective planters and place one (Maidenhair Vine or Muehlenbeckia) on a shelf and what I think is a Maidenhair Vine or Muehlenbeckia, I put on my china cabinet.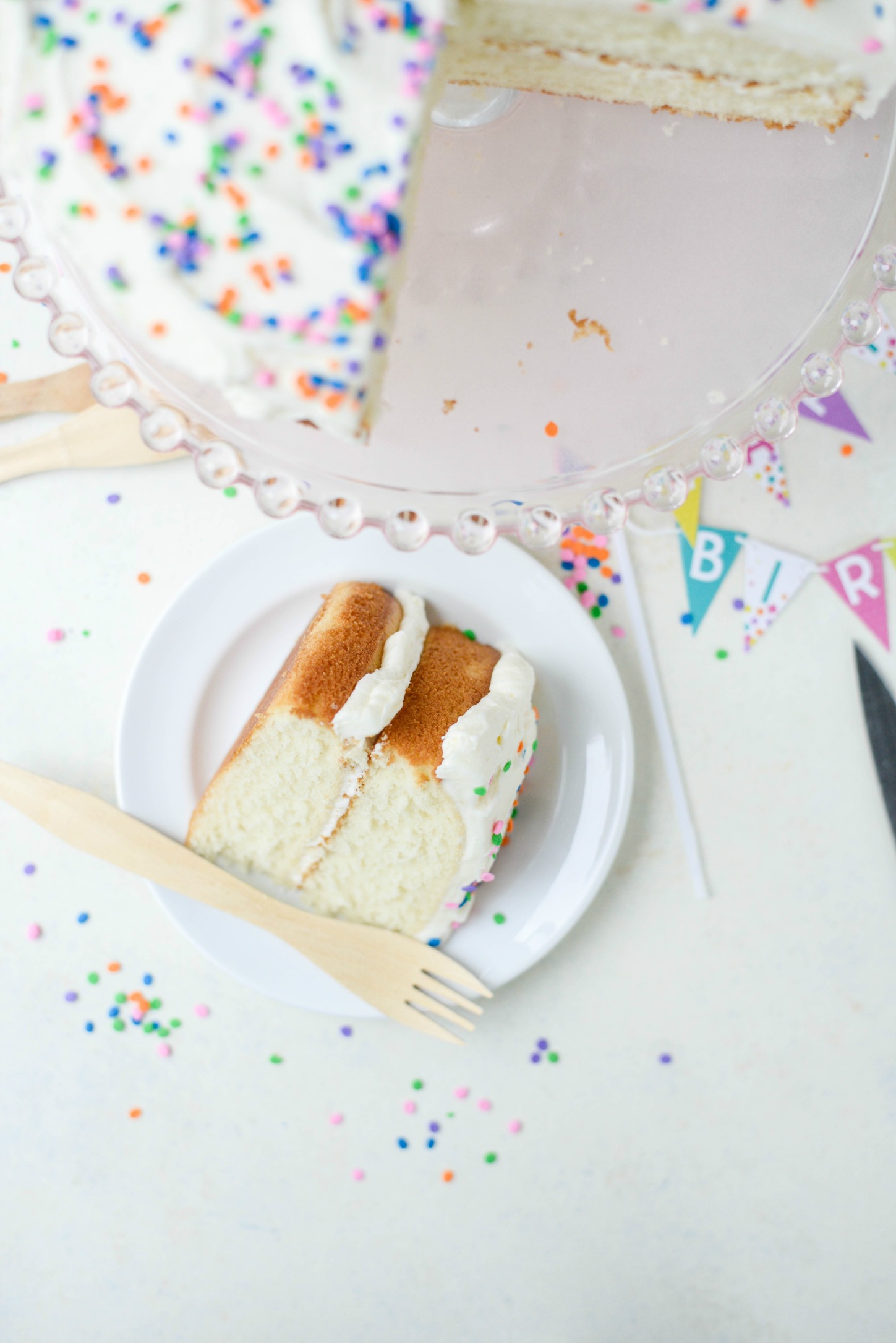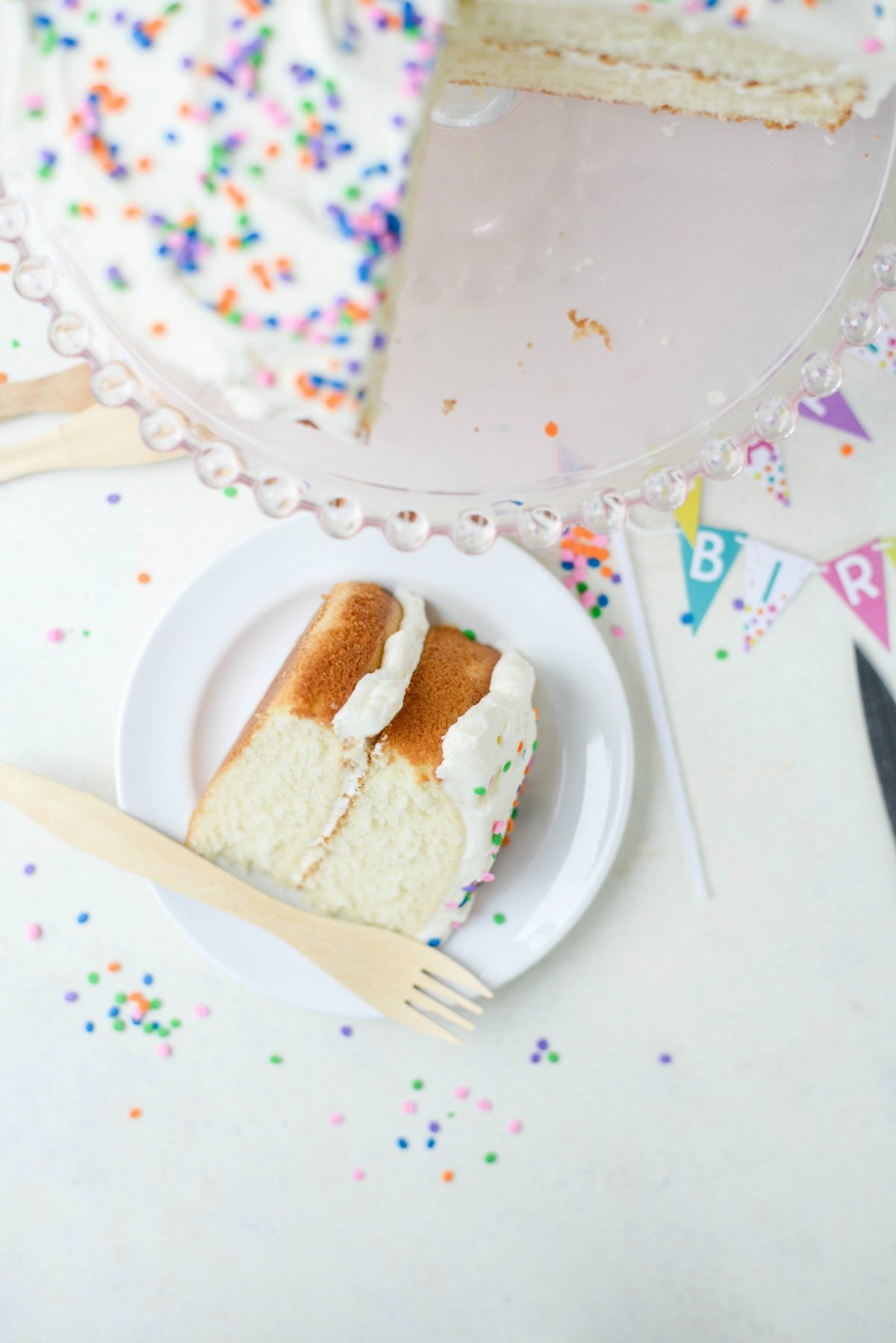 I'm now officially redecorating my house to match this place. I'll post pictures on my year in review.
Last year I made a chocolate cake and this year I had plans to make a white cake with the purest of white, vanilla buttercream frosting. Since my sister Julie passed on her yellow cake mix recipe to me, I've been adapting it to make allthecakes. As you can see, I've adapted it to make this homemade white cake. It's SO easy and when making a cake from scratch, that's what I want.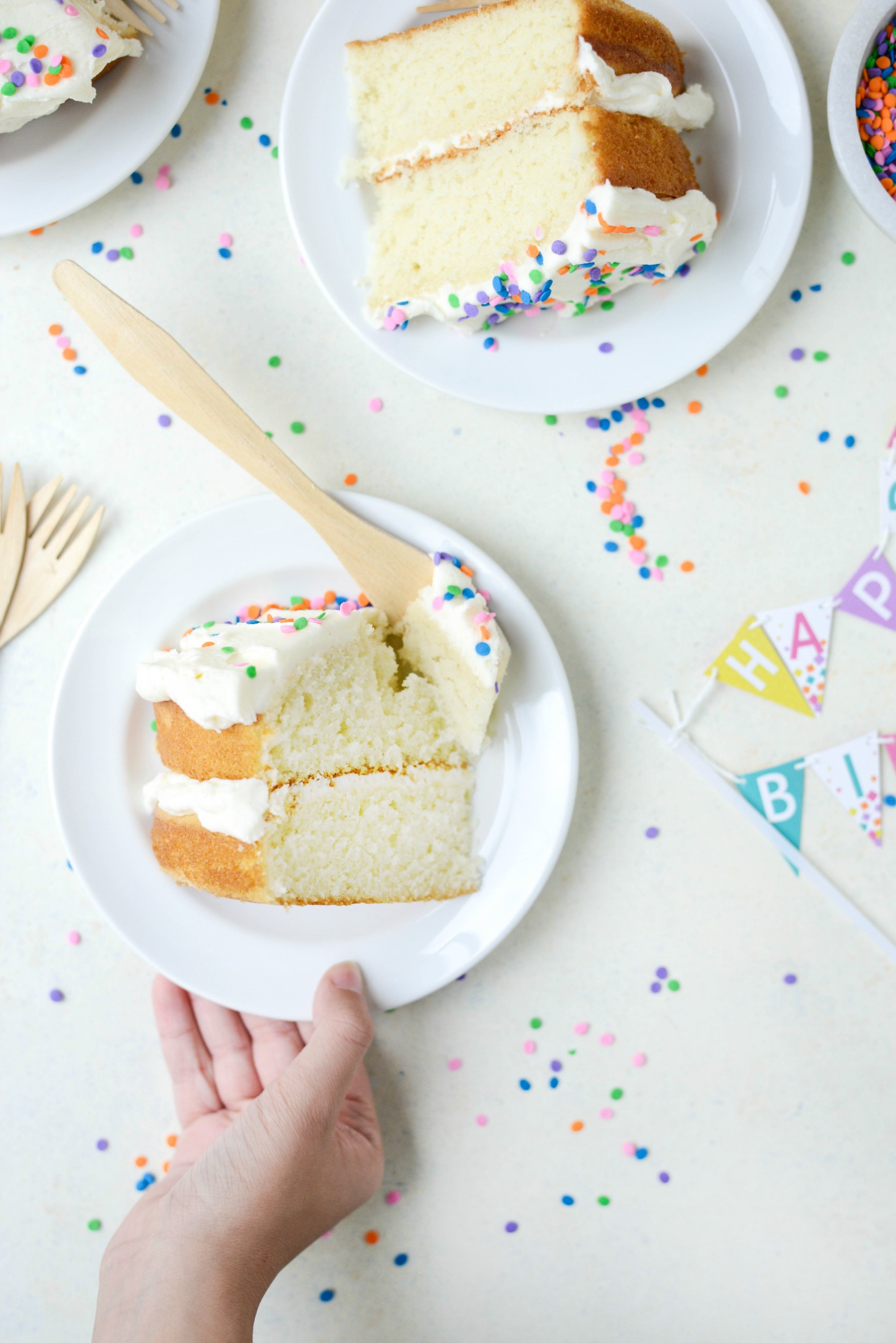 So I took 5 minutes out of my day last week to whip up the white cake mix, popped it into the fridge and then come Monday I was knee deep in cake batter and powdered sugar. After I picked up the girls from school we promptly came home and cut big fat slices of cake for a snack.
What a birthday girl wants, a birthday girl gets.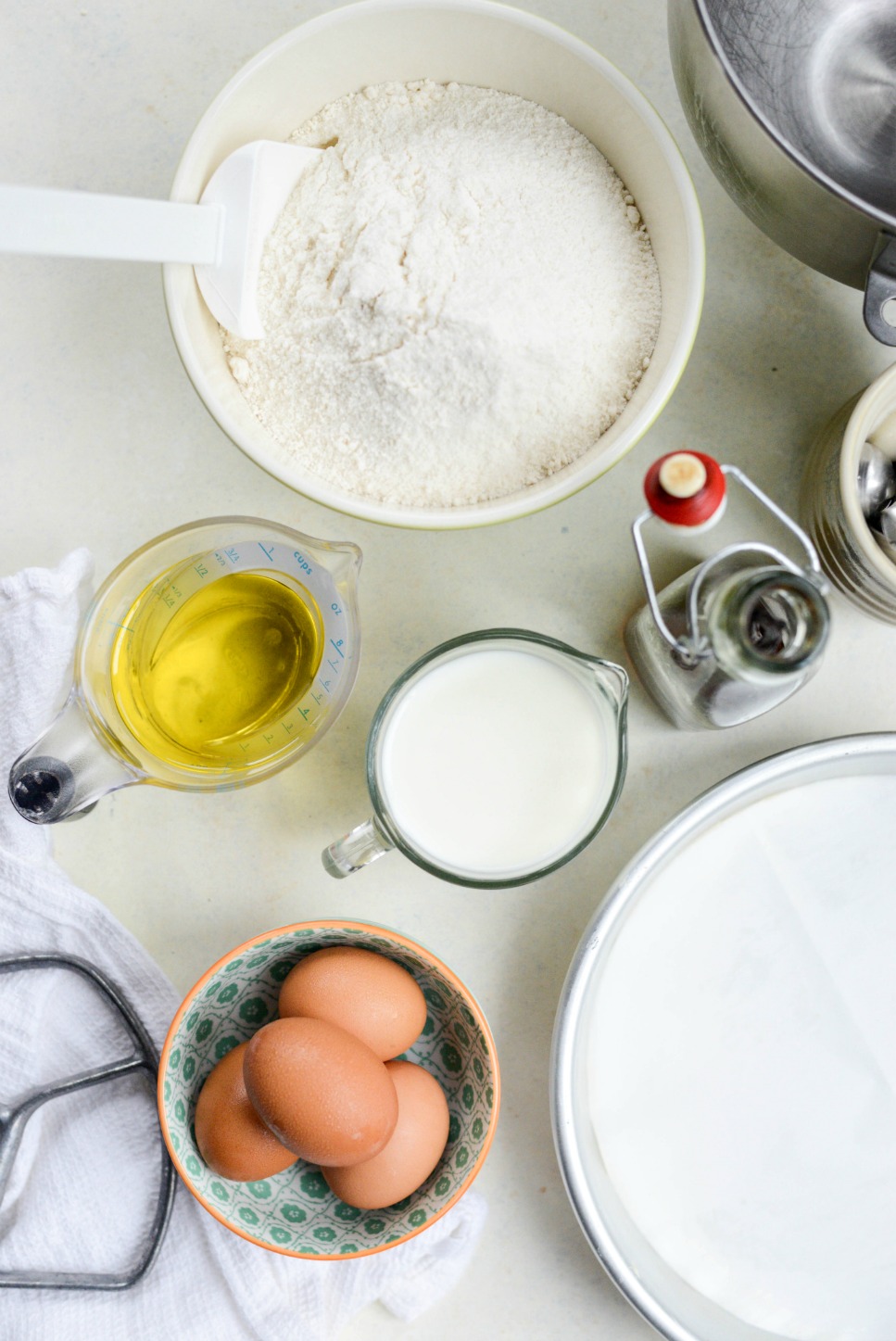 To Make This Homemade White Cake You Will Need:
Homemade White Cake Mix
whole milk
grapeseed oil
vanilla extract
egg whites
Line your 9-inch cake pans and gather the ingredients.
First pour all of the homemade white cake mix into the bowl of you stand mixer. Secure the paddle attachment and you're good to go.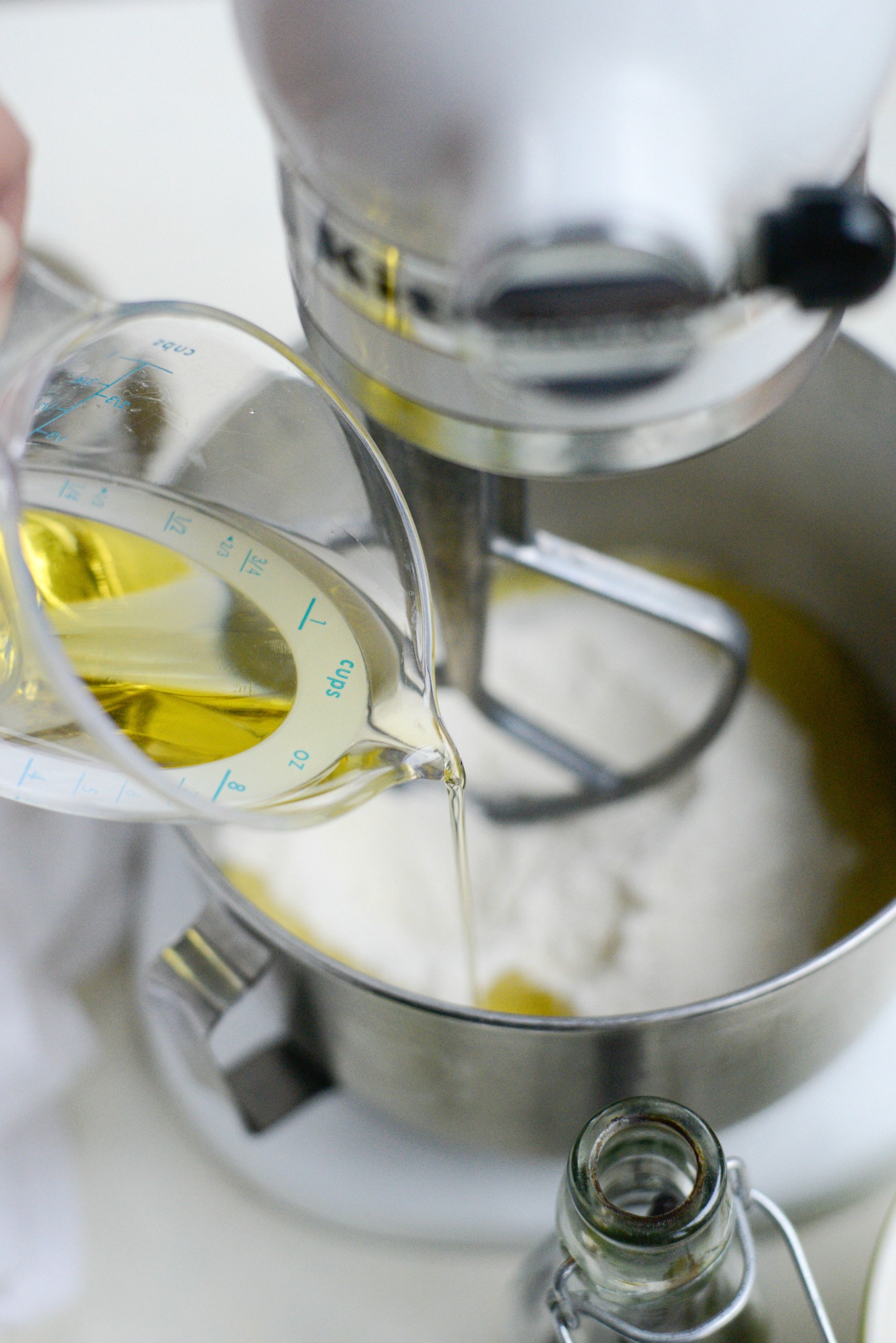 Then measure and pour in 1 cup of milk, 2/3 cup grapeseed (or other light flavorless oil) and 2 teaspoons vanilla extract.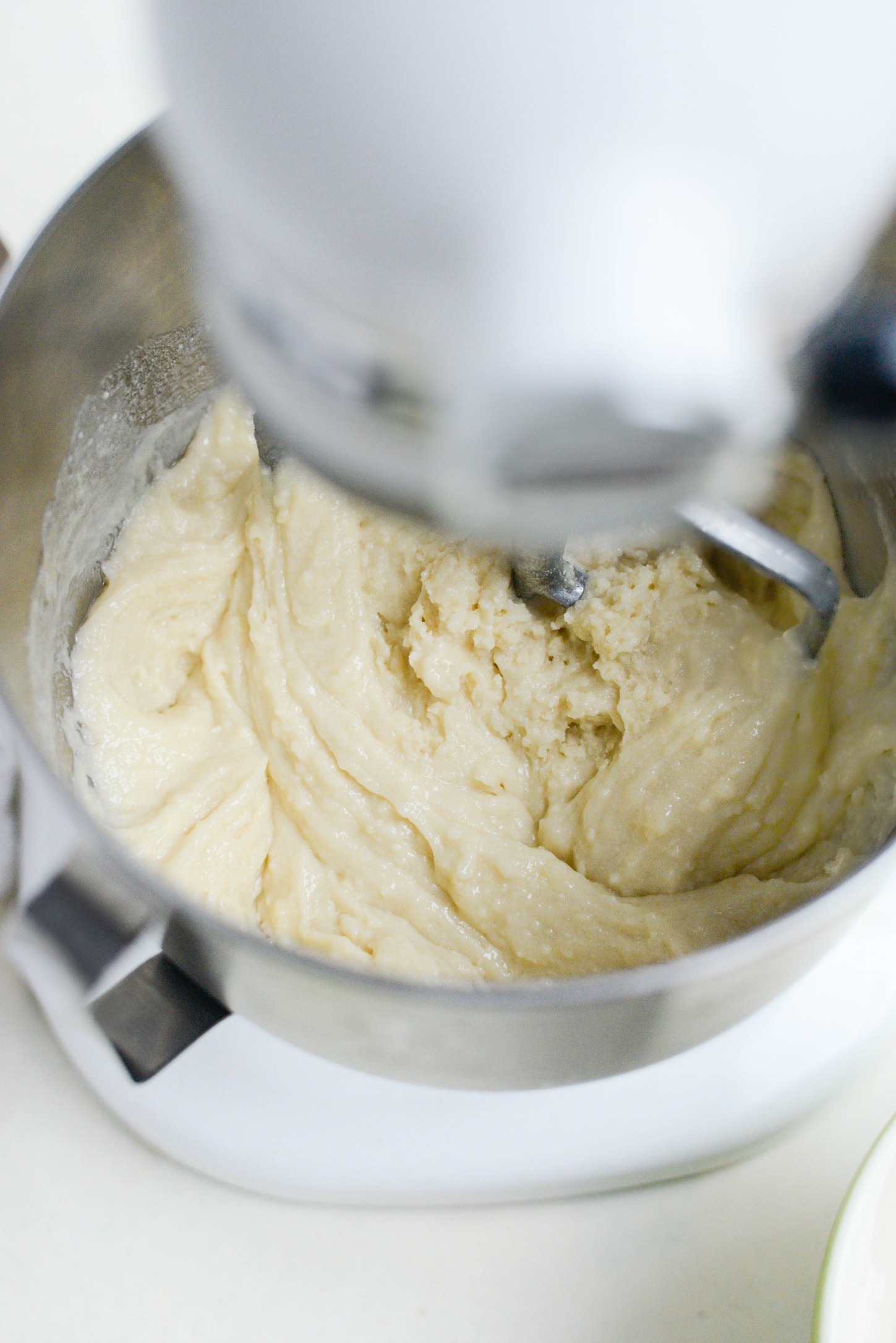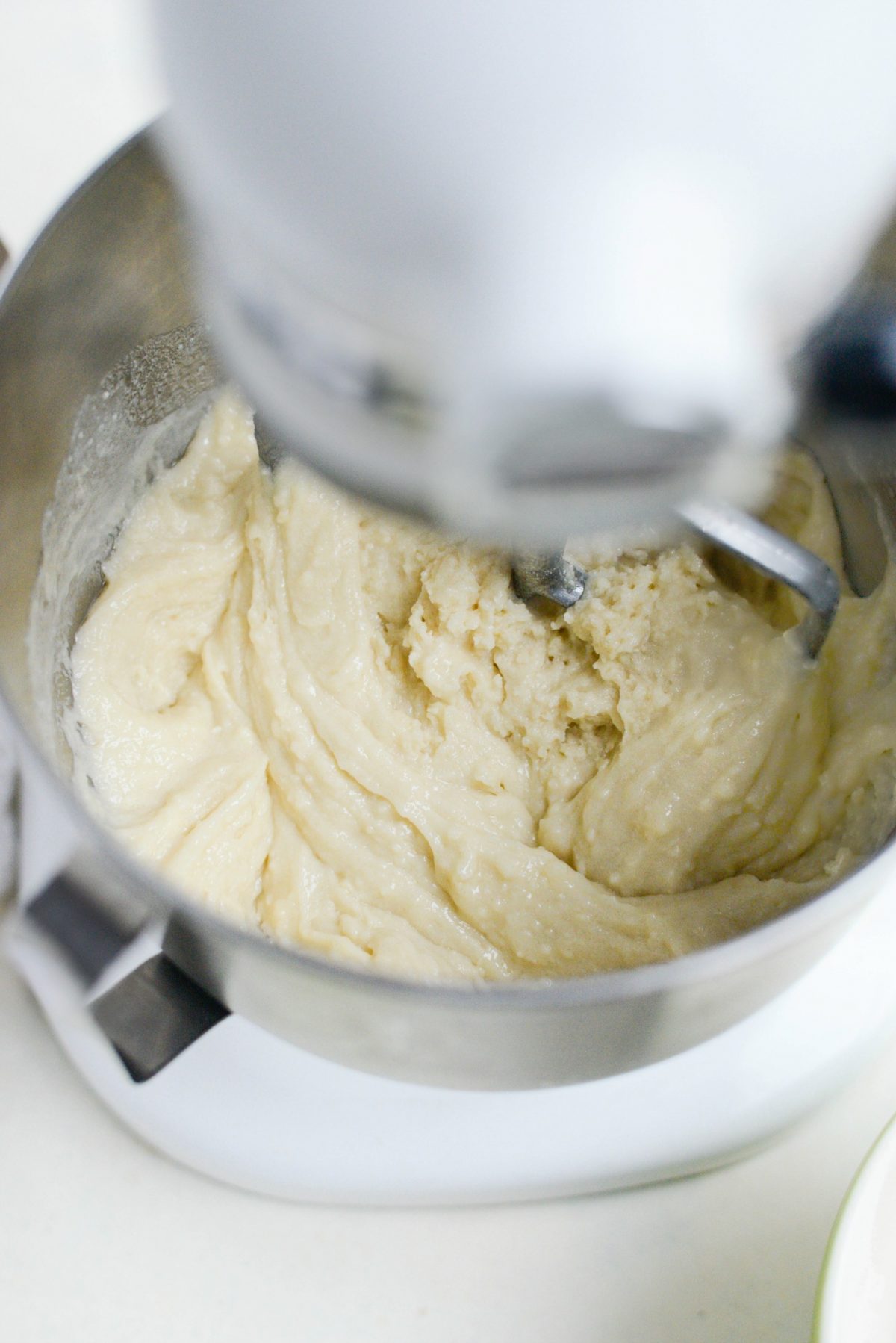 Next, turn your mixer on medium low and mix until blended.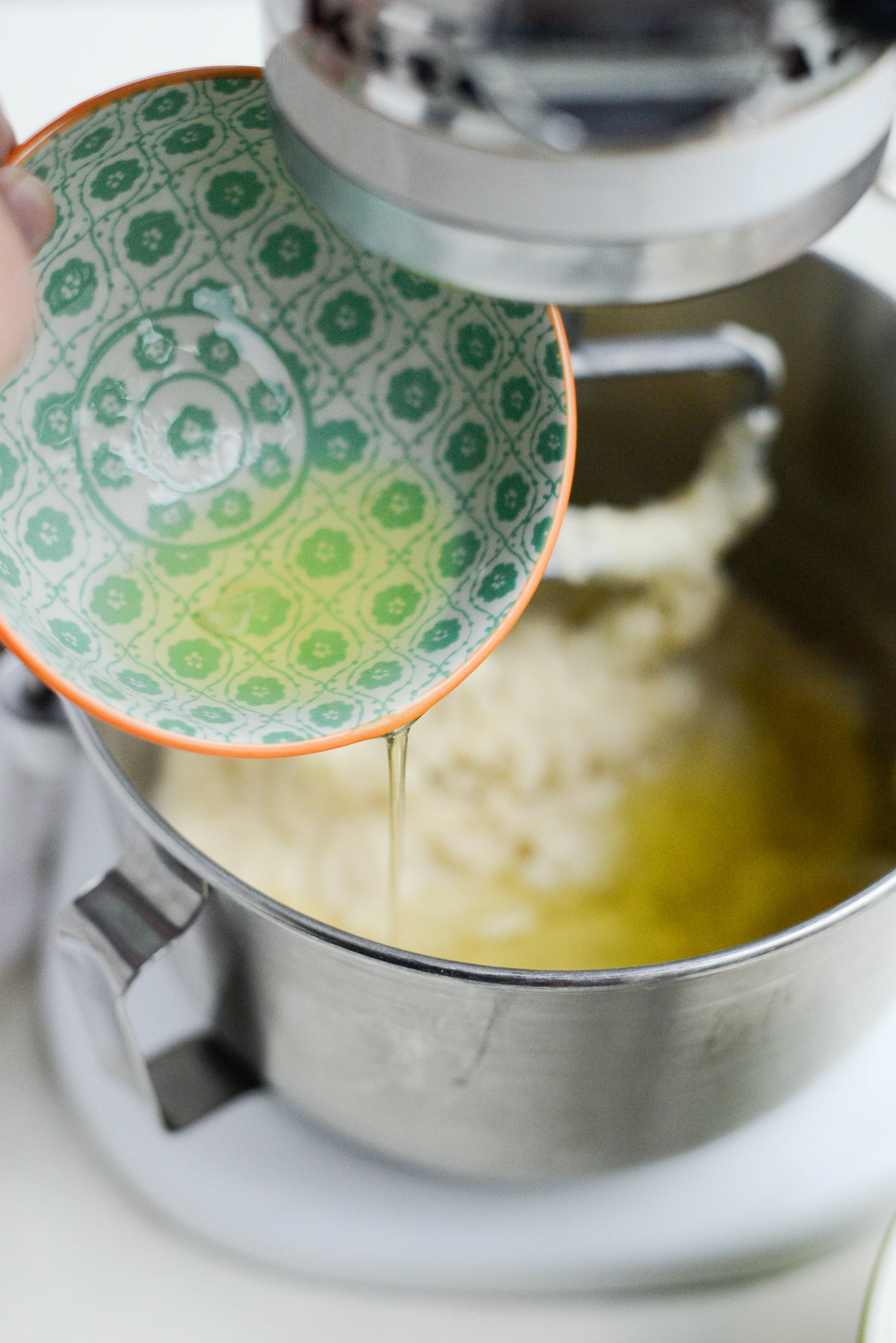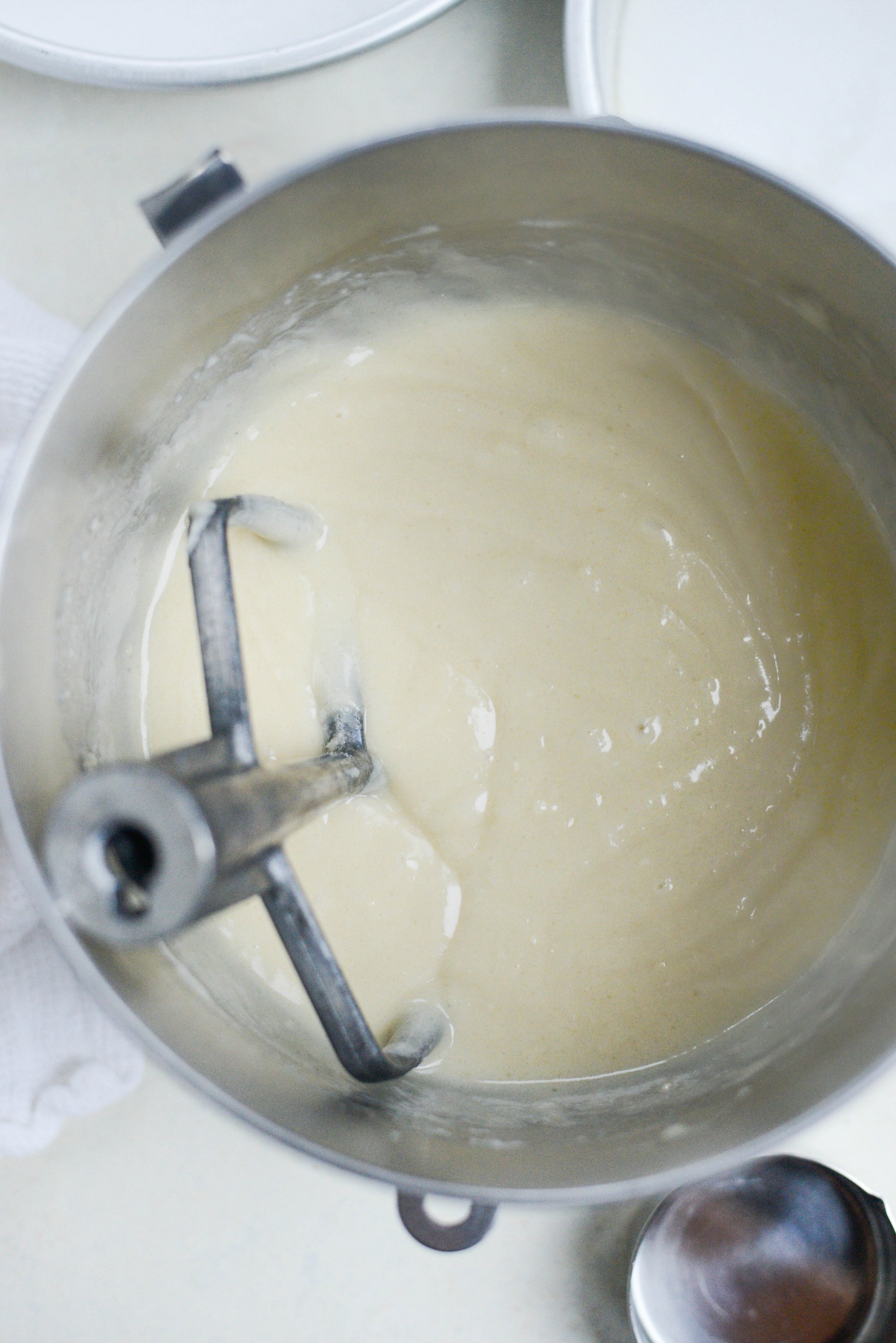 Scrape down the sides and bottom of the mixing bowl before adding in 4 egg whites. Then simply mix until combined.
See?! Easy!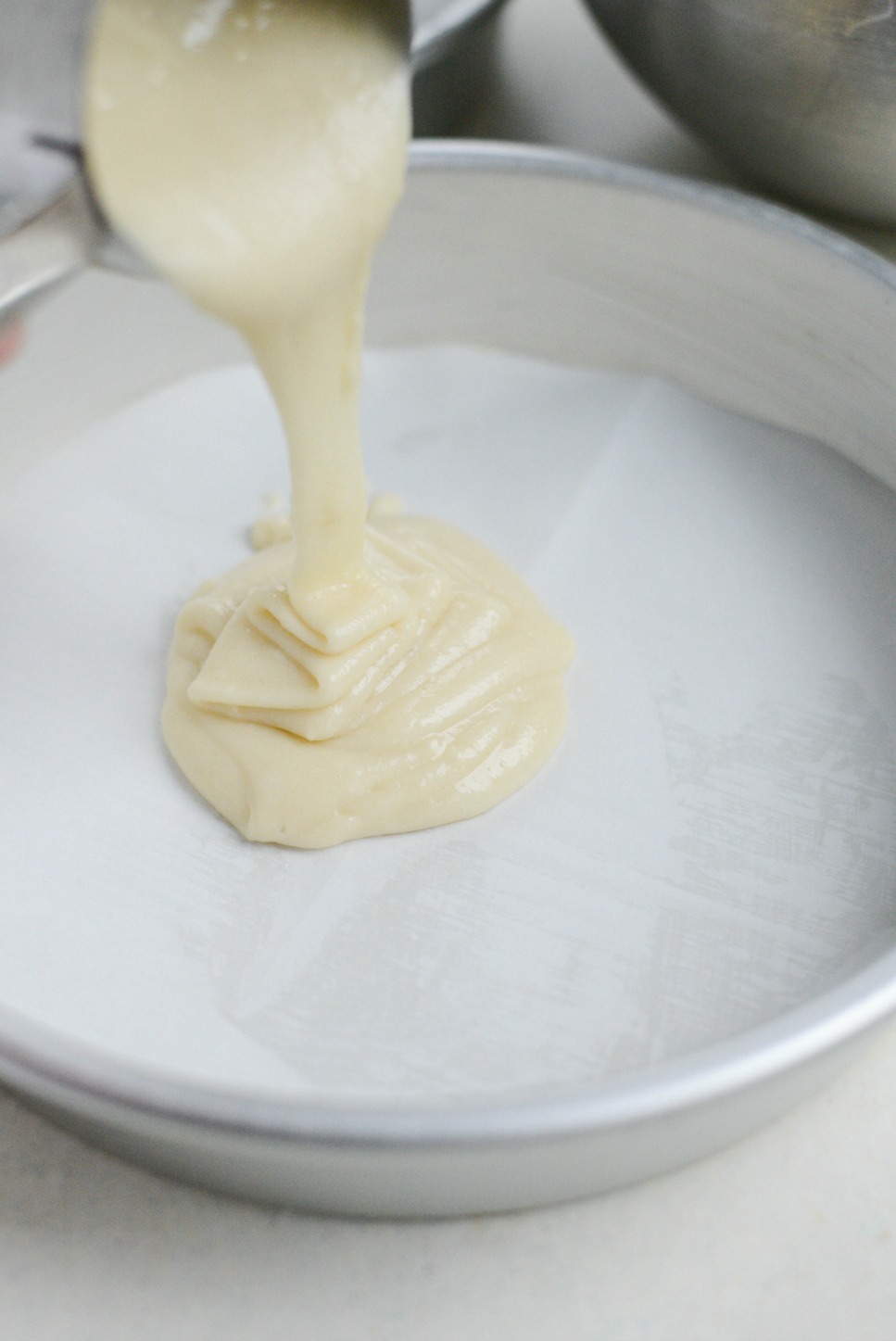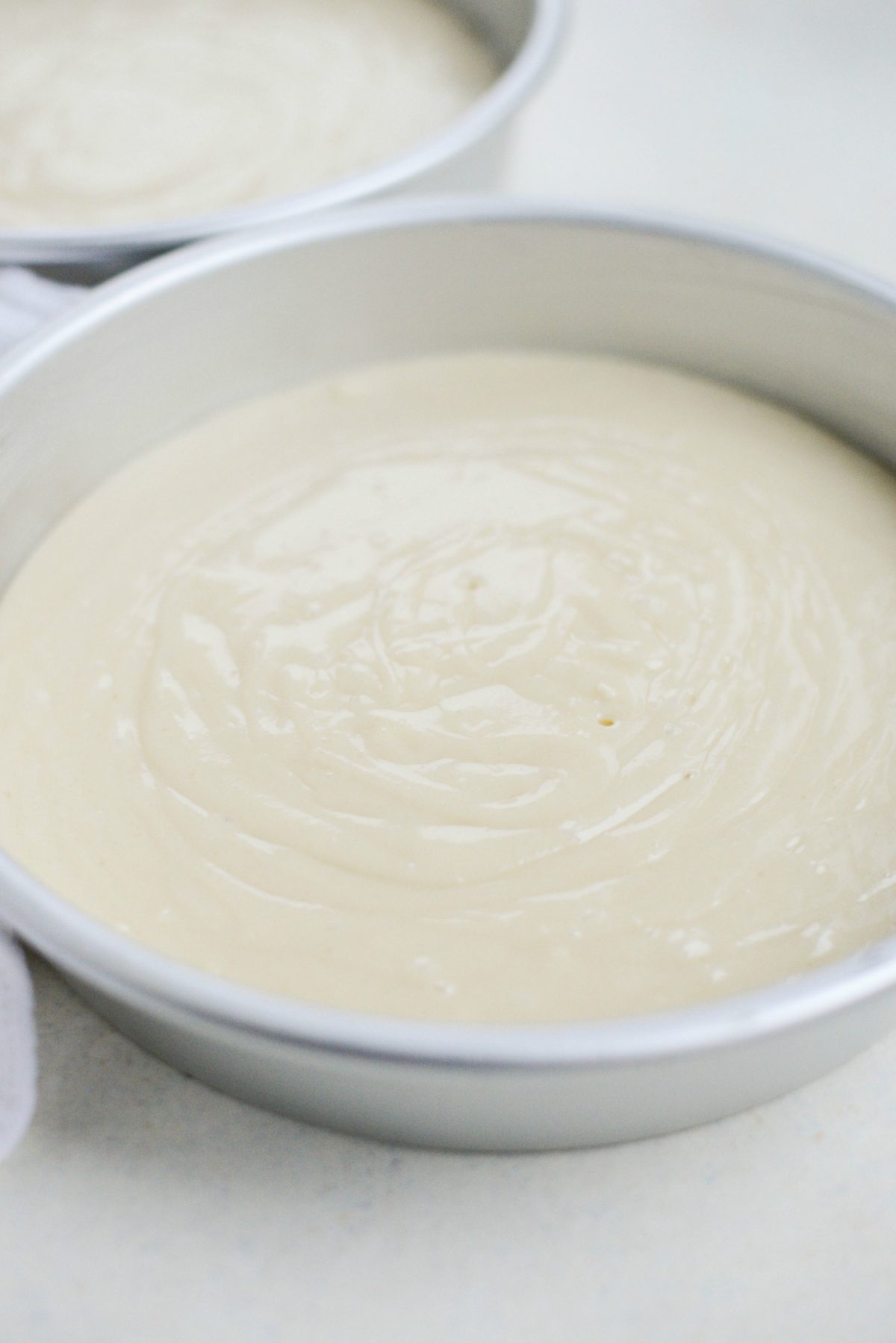 Then use a 1/2 cup measuring cup to divide the batter evenly among the prepared cake pans. It should be just about 2 cups per pan. Tap gently on the counter to release any trapped air bubbles, then slide the pans into your preheated 350° oven for 22 to 25 minutes. Halfway through, rotate and rearrange the pans to promote even baking.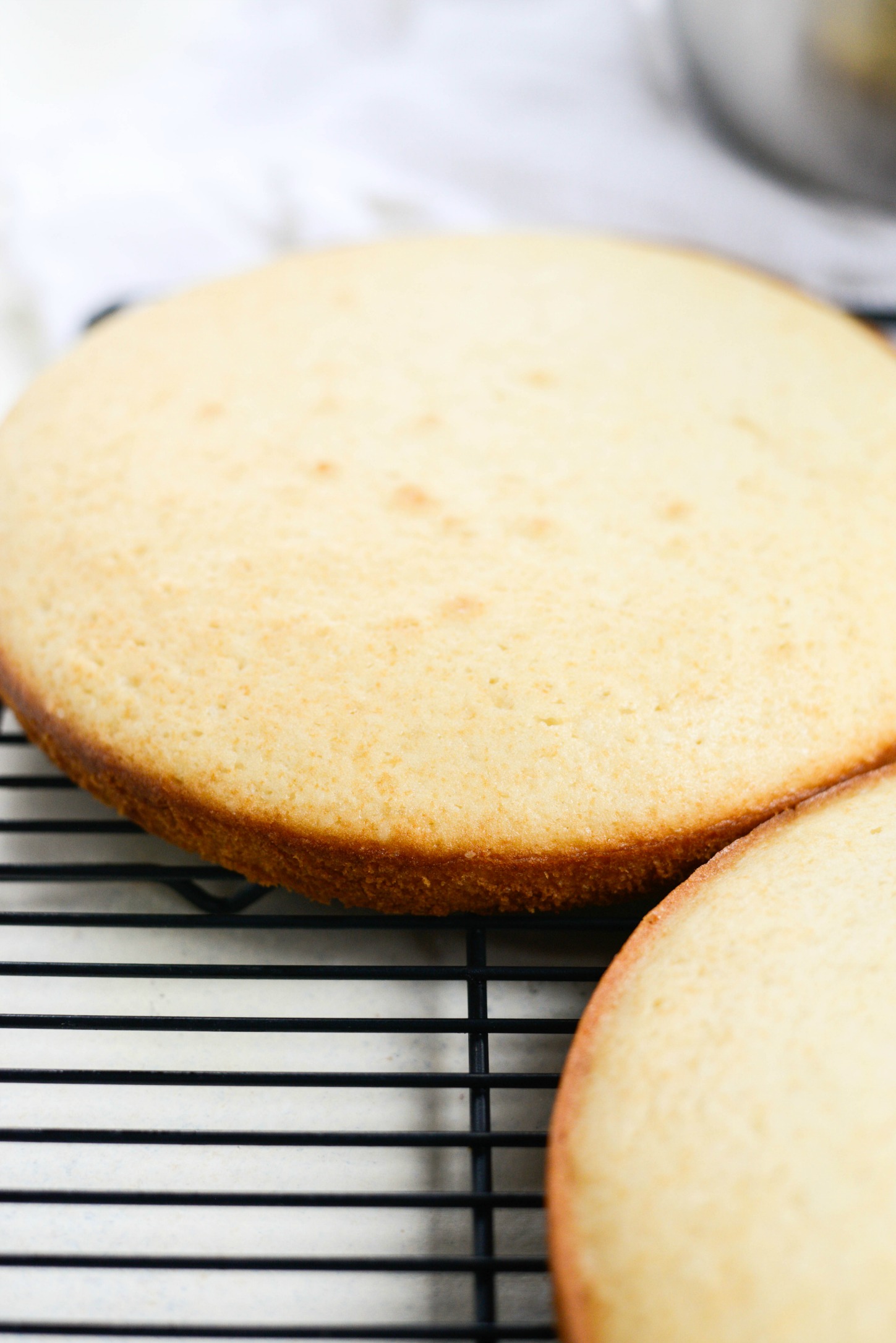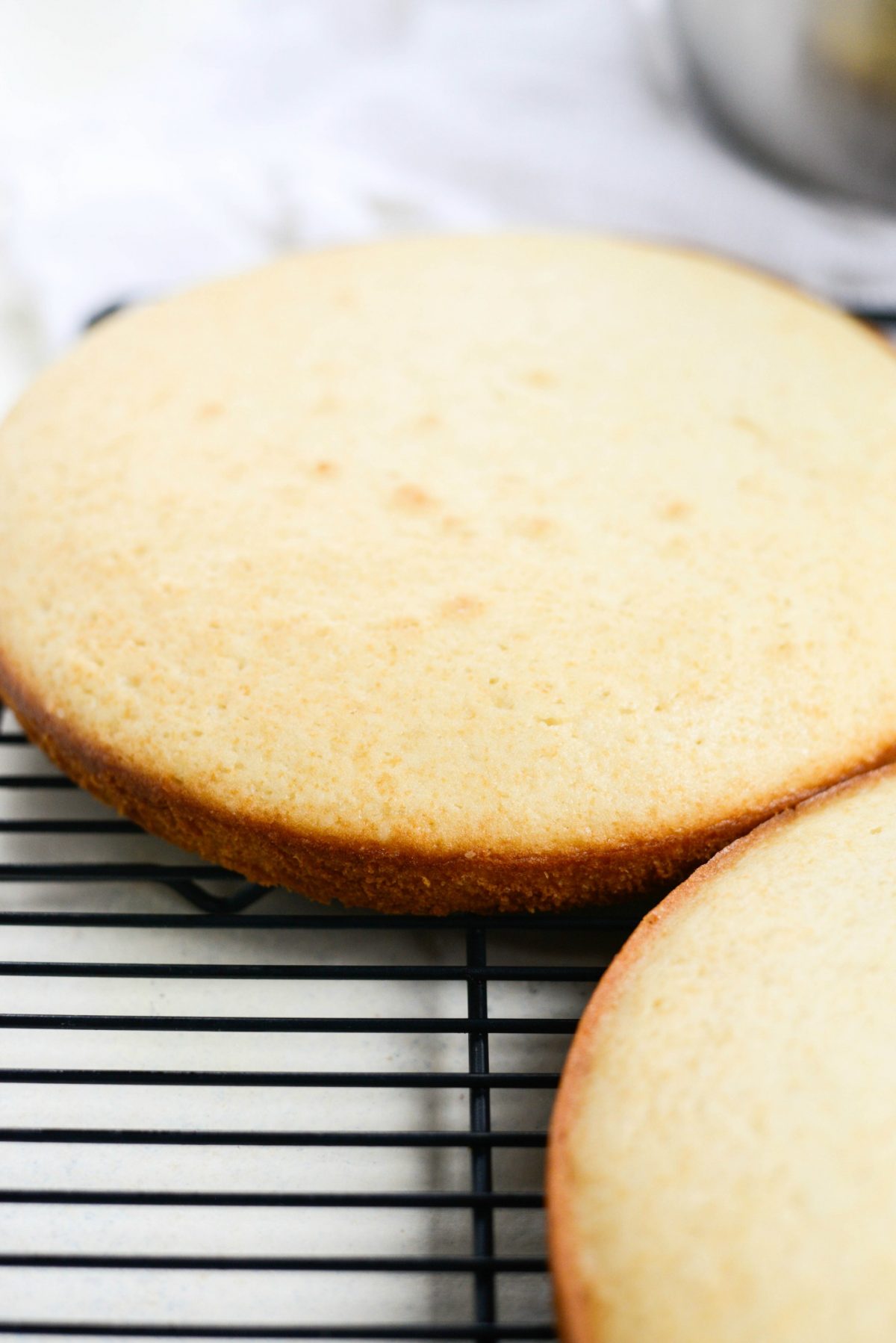 Allow the cakes to cool in the pans for 10 minutes before running a knife around the edges and transferring them to a wire rack to finish cooling.
In the meantime, whip up a batch of vanilla buttercream.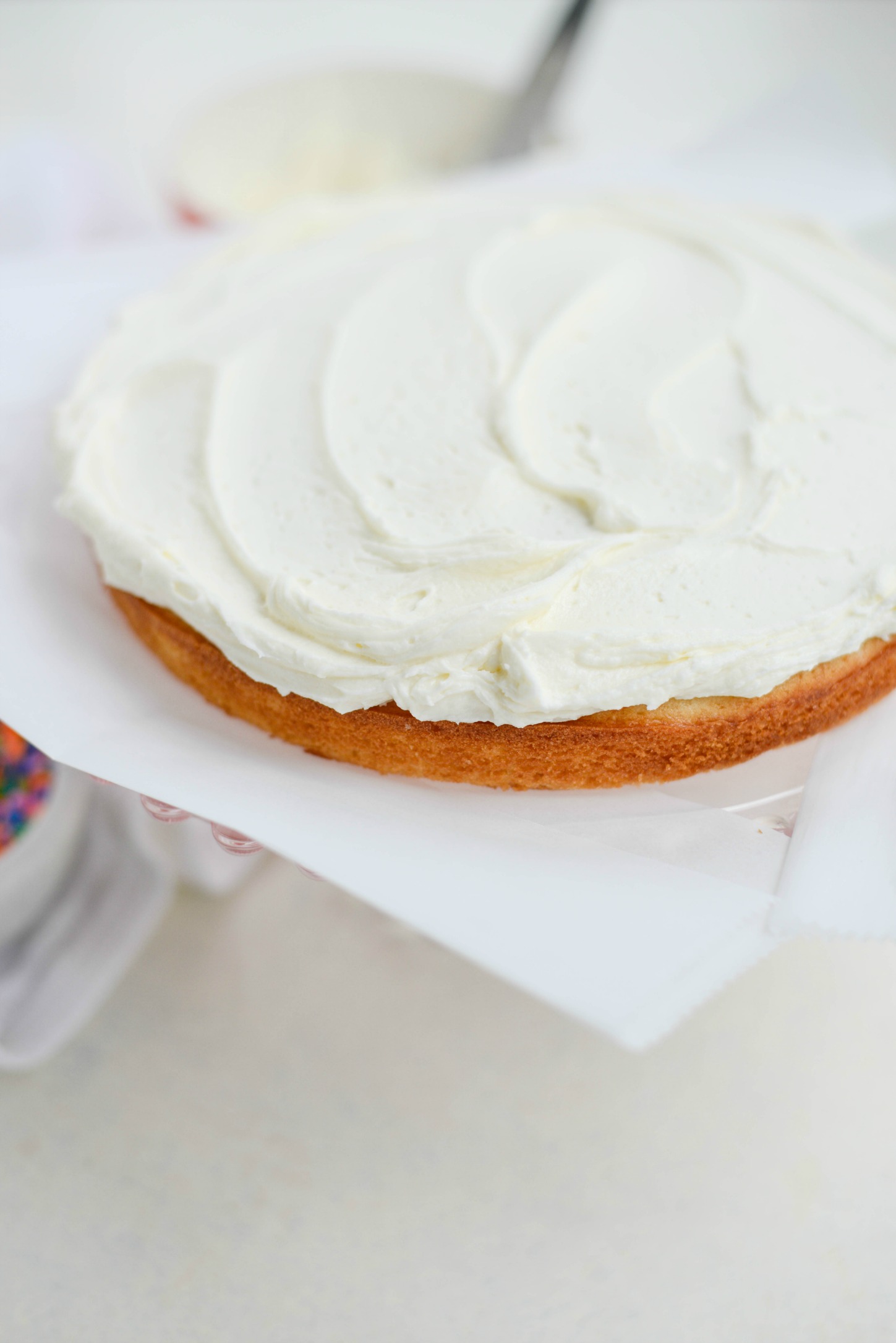 Once the cakes have cooled completely, peel of the parchment paper from underneath and place onto your cake stand or plate. My mom taught me this trick of sliding a few strips of parchment underneath the edge of the cake to help keep the cake stand clean.
Since I was going for a rough, exposed-edge sort of deal, I added a little less than half of the buttercream onto the first layer.
Then I spread the frosting to the edge of the cake and placed the second layer on top. Lastly I added the remaining frosting and spread it evenly on the top layer.
Top with sprinkles, cut, serve and devour!
So pretty! I love the exposed edges of the cake. Simple, rustic and imperfect.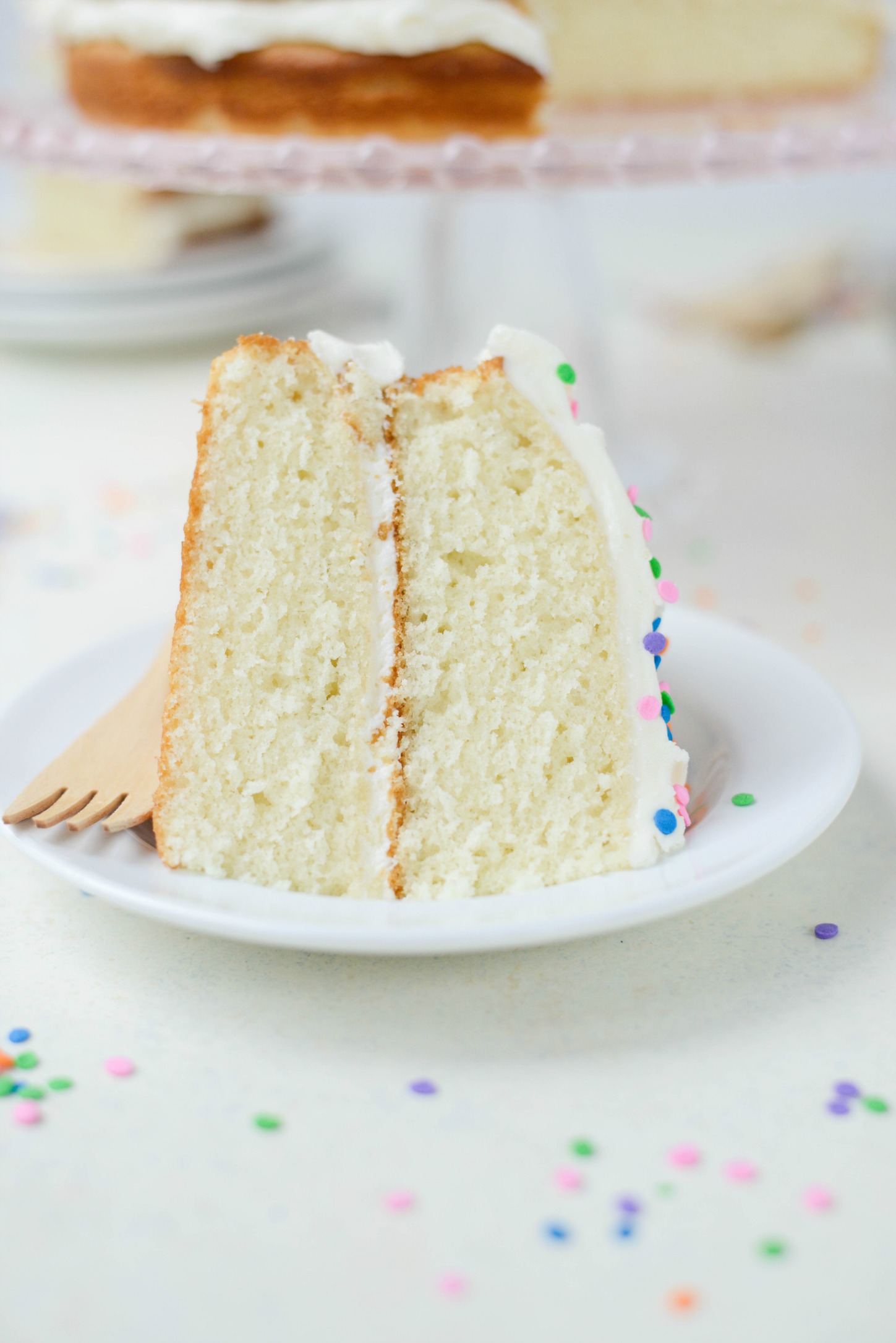 Moist and tender with a sweet buttercream frosting. The perfect cake for a perfect birthday.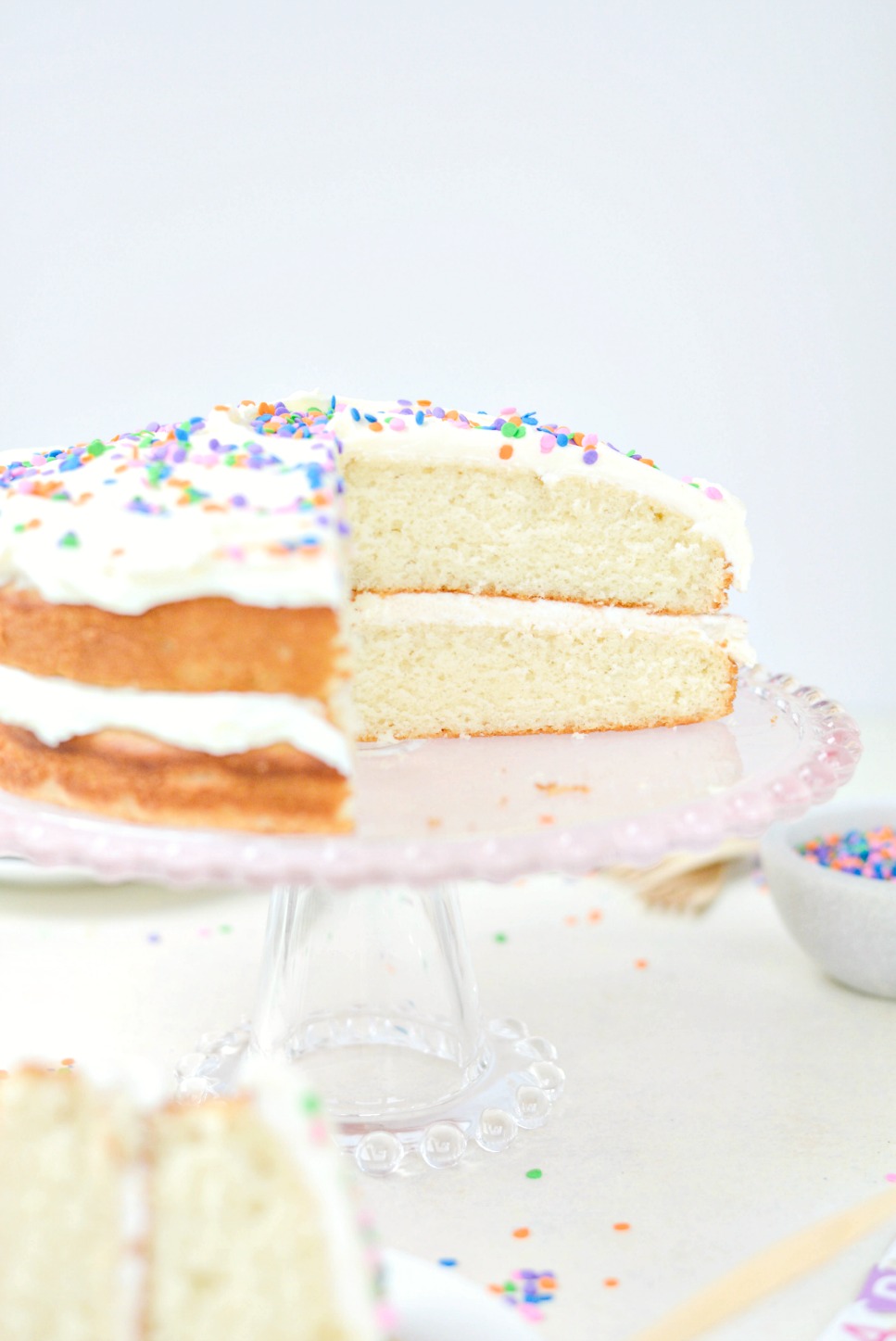 Enjoy! And if you give this Homemade White Cake recipe a try, let me know! Snap a photo and tag me on twitter or instagram!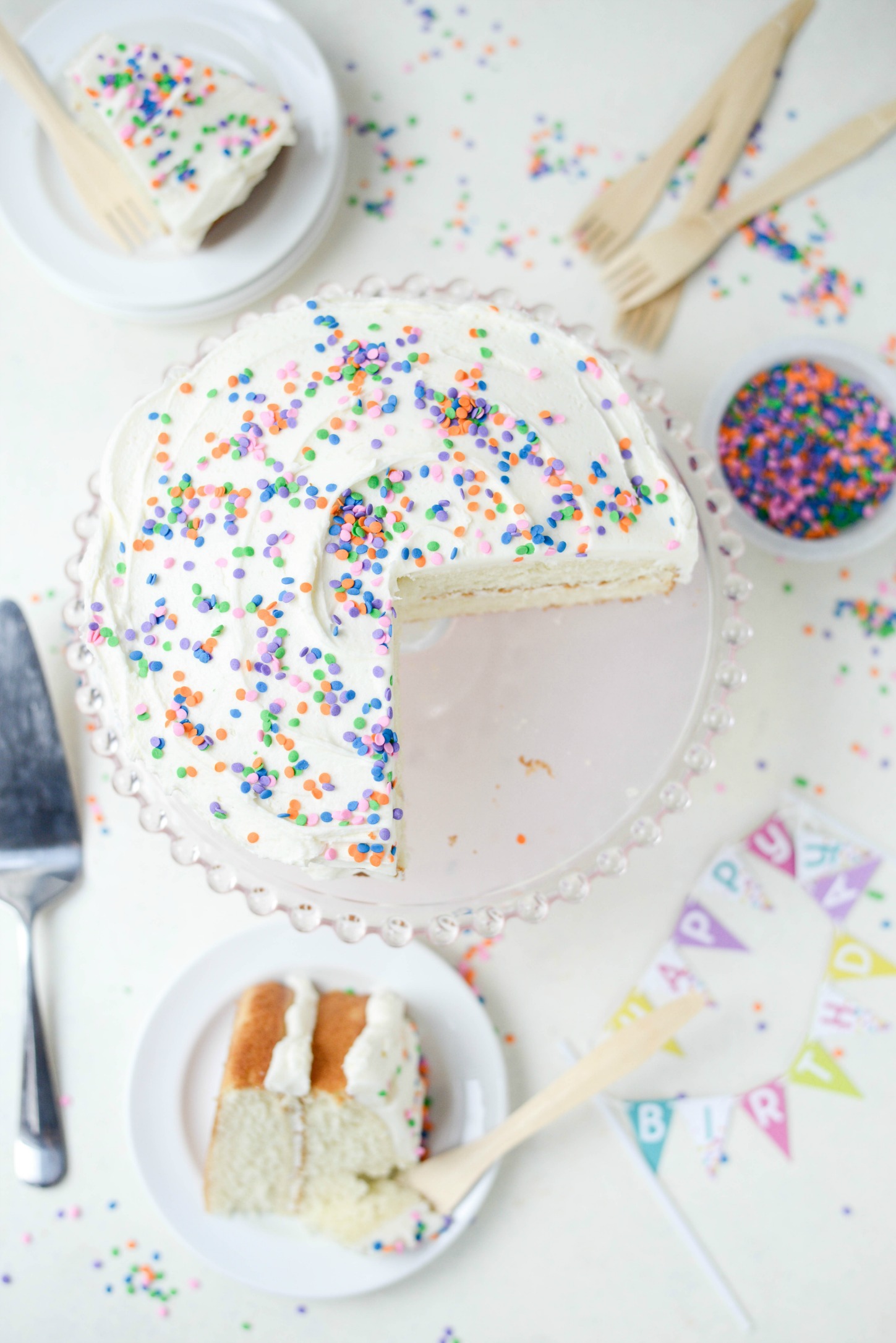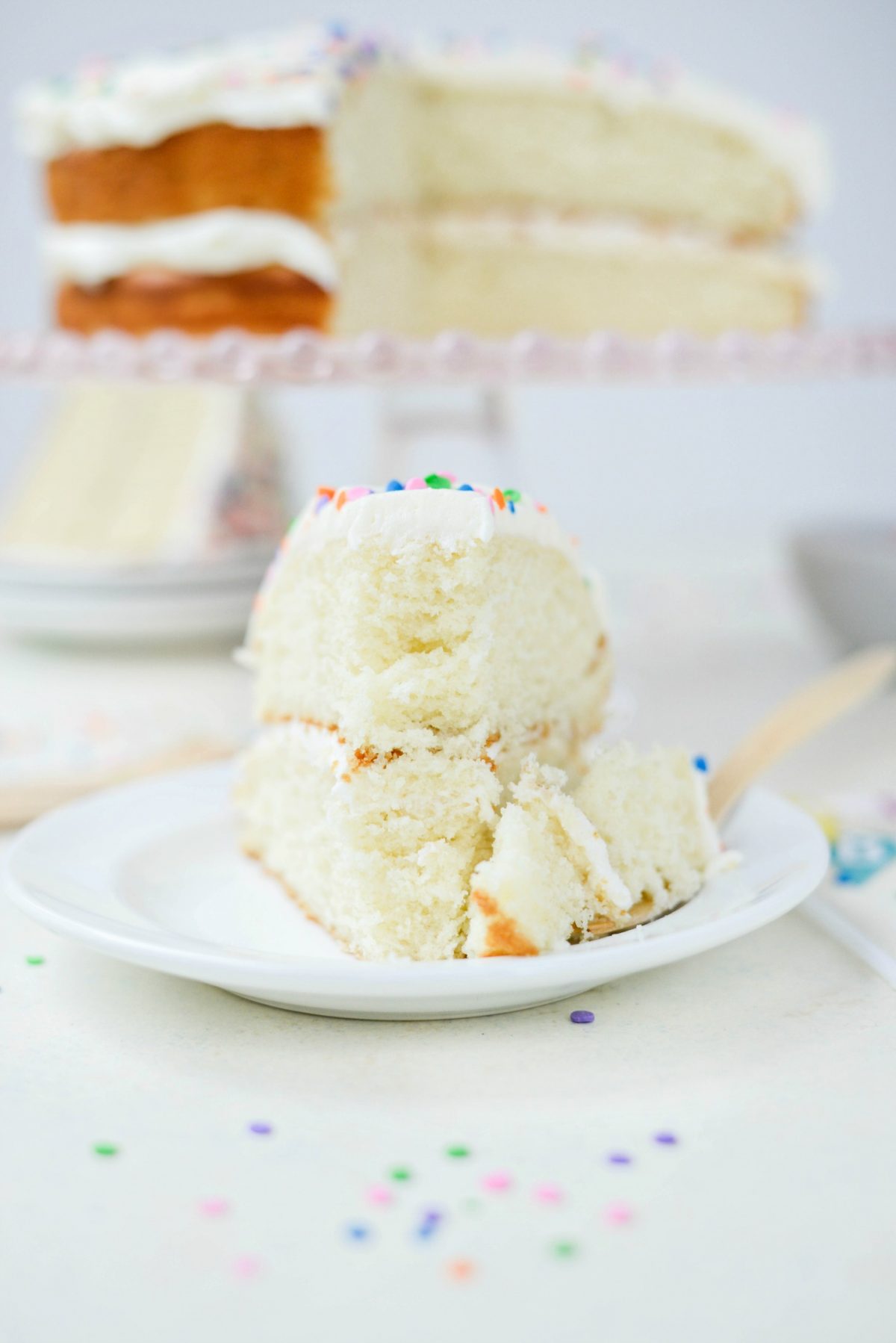 This post may contain affiliate links.
Buy the Cookbook: Simply Scratch : 120 Wholesome Homemade Recipes Made Easy Now available on Amazon »
THANK YOU in advance for your support!