This melon salad is simple and refreshing! Cantaloupe, honeydew and watermelon toss with a little honey, lime juice and fresh mint leaves. Perfect for lazy hot summer days; poolside, picnics, breakfast — you name it!
My daughter has officially started drivers training. And I'm not at all worried or terrified or feeling least bit old. Except I feel all those things. Haileigh turns 16 this summer and because of both girls and their sports, she's only now just starting drivers training. Hey, I'm okay with it. I think 14 years old is way to young to be on the road, but in a way I wish she would have started back then because I could really use another driver in the house.
Yesterday evening, I called in sick to work (aka sitting at my laptop writing this post) so she could get one last drive around the parking lot before her first official drive. I was expecting to be all grey by the end of it, but she did really good! It is odd being the passenger with a teen driver, I'm not going to lie, but it's a new chapter in her life and I'm so excited for her and me because I can send her on errands for me. Win-win.
Speaking of summer… this tri-melon salad! It's crisp, fresh, juicy and tastes like summer in a bowl.
First things first, are these colors not beautiful? Mother Nature knew what she was doing.
Melon-balled half of a cantaloupe, honeydew and watermelon, add them to a big bowl and set aside.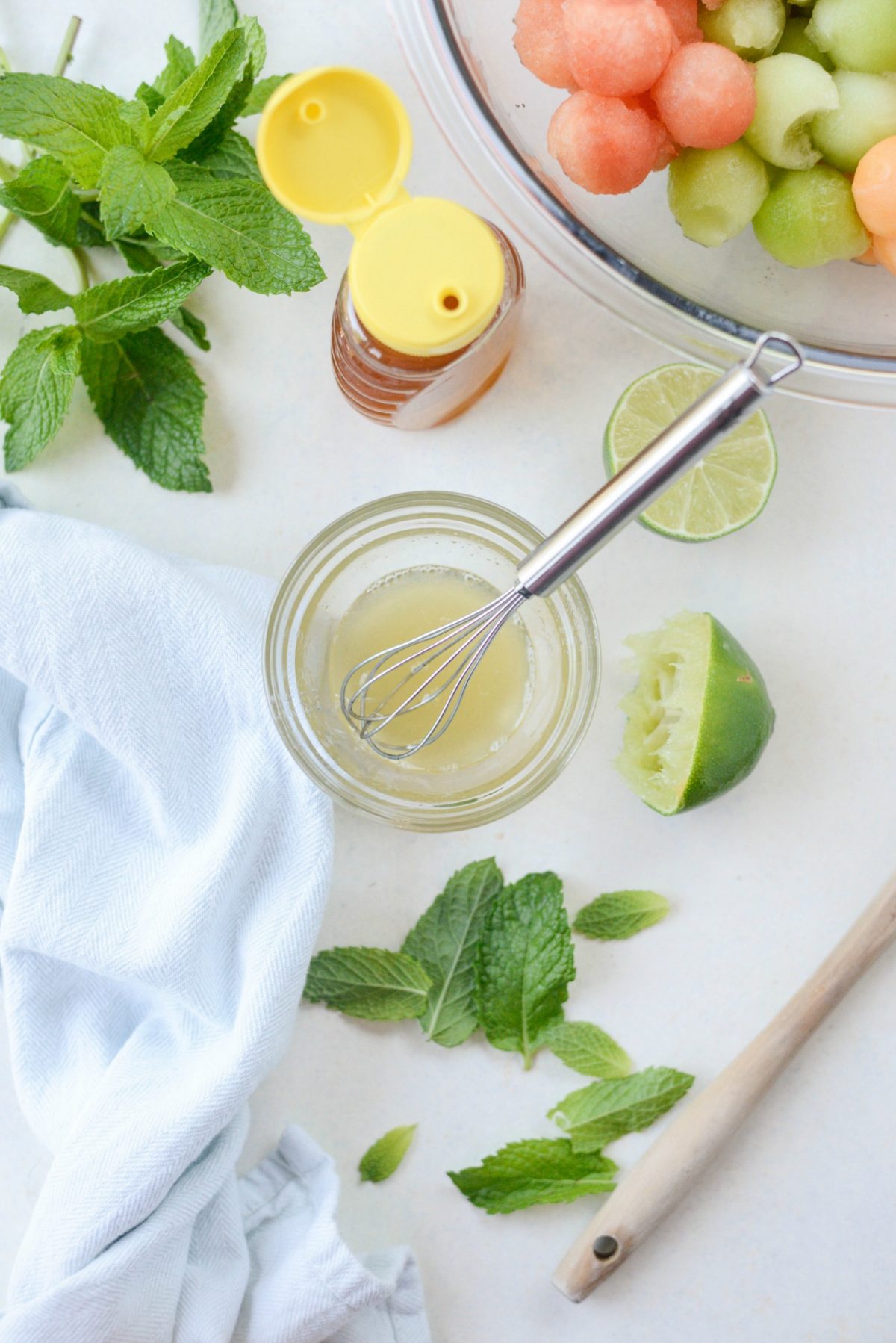 This is so simple, it's kind of ridiculous that I'm even sharing it. But here I am because it's too delicious not to share.
With that said, first combine 1 tablespoon of honey with the juice from 1/2 a medium lime, whisk it until the honey is dissolved and pour it all over the melon balls.
Then simply toss to combine.
Next, serve on your favorite platter or in your prettiest bowl and sprinkle with torn fresh mint leaves. Good luck not devouring this on the spot. It is pretty amazing and refreshing.
If you're loving this salad, check out this Cantaloupe and Prosciutto Arugula Salad or this Watermelon Feta Salad with Honey Candied Pistachios!
Enjoy! And if you give this Melon Salad with Honey, Lime and Mint recipe a try, let me know by snapping a photo and tagging me on twitter or instagram!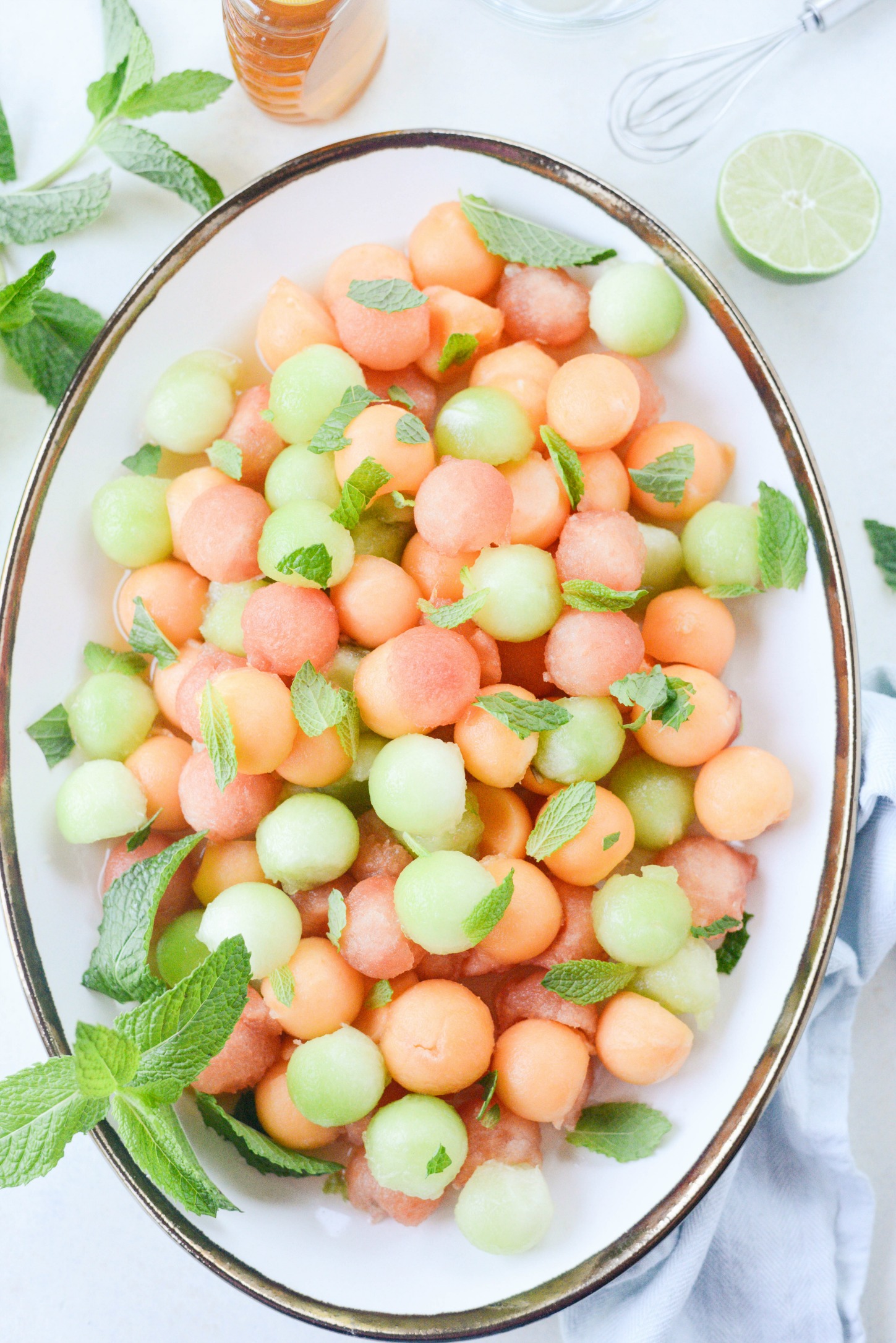 My cookbook Simply Scratch : 120 Wholesome Homemade Recipes Made Easy is now available! CLICK HERE for details and THANK YOU in advance!
[this post contains affiliate links.]
This post may contain affiliate links.
Buy the Cookbook: Simply Scratch : 120 Wholesome Homemade Recipes Made Easy Now available on Amazon »
THANK YOU in advance for your support!