This is not your average Roasted Beet Salad! Roasted golden and purple beets, red onion and avocado sit on top of a blend of salad and beet greens. Topped with candied walnuts, crumbled goat cheese and drizzle with a honey dijon vinaigrette, along with the roasted beet liquids!
This might the best roasted beet salad ever.
In this epic roasted beet salad, beet leaves are washed, chopped and tossed with a mixture of power greens and then topped with the sweet roasted beets, sliced red onions, freshly crumbled goat cheese (because the pre-crumbled goat cheese has a fuzzy texture like gym socks. ew. gross.), sliced avocado and candied walnuts. Lastly, the whole salad is drizzle with a homemade honey dijon vinaigrette and reserved roasting juices from the beets, creating this watercolor effect. So pretty.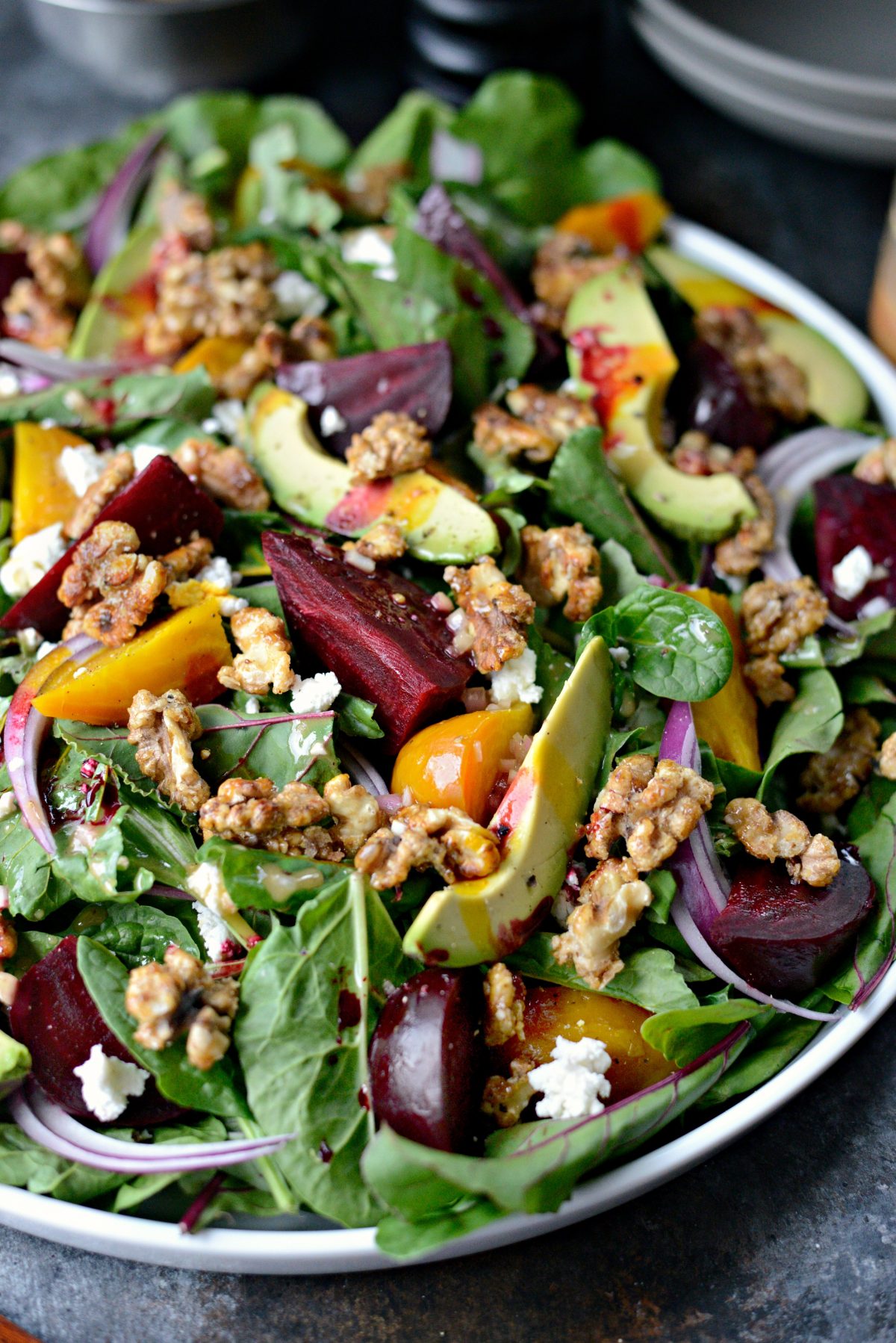 Need a gorgeous and colorful spring salad to serve on Easter? OR for lunch with friends? Look no further. I've got you.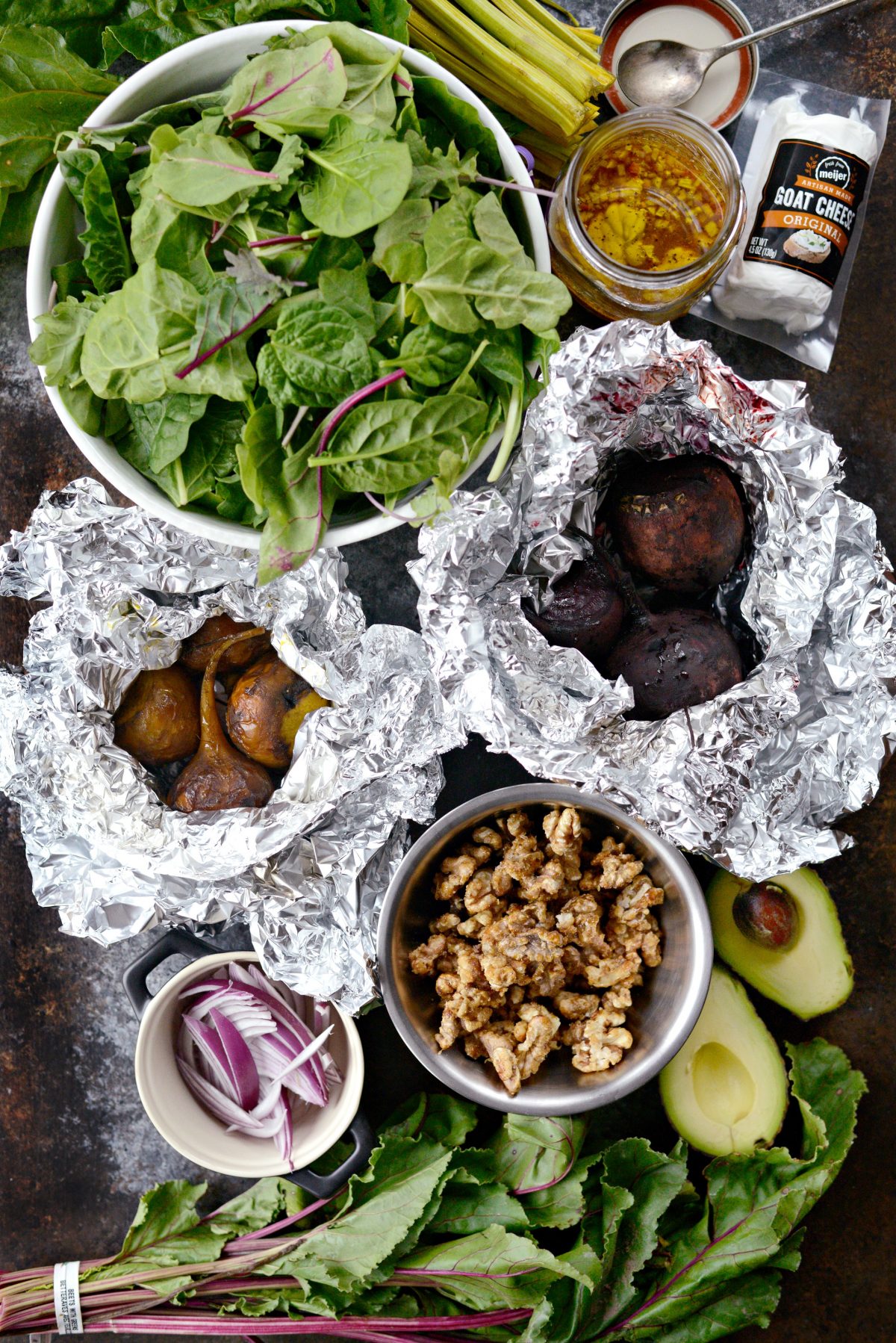 To Make This Roasted Beet Salad You Will Need:
5 ounces of your favorite salad mix (I'm using Earthbound Power Greens blend– because I love it and not because they asked me to )
2 bunches baby beets (red and golden) with the leafy greens attached
a red onion sliced thin vertically
candied walnuts
avocado
goat cheese
honey dijon vinaigrette
Okay so there's lots of things going on with this salad, but each element is simple. I promise.
The Best Way to Roast Beets:
Start by roasting the beets. First things first, preheat your oven to 400°. Now, to avoid the red beets from bleeding into the golden, I roast them in separate foil parcels. Lay two sheets of heavy duty aluminum foil (one per parcel or double up if using regular aluminum foil as it can easily tear). Cut off the stems and leaves then set aside. Wash the beets well, towel dry and place onto the foil. Drizzle with olive oil and fold up the sides to create a sealed purse.
Place the foil parcels directly onto your oven rack and roast for 1 hour or until a knife pierces them easily.
Allow the beets to cool a smidge before carefully opening the foil. Once the beets are cool enough to handle, use a paring knife to peel the outer skin and cut into quarters or sixths if the beets are large. I start with the golden beets and then move onto the red, then I pour the liquids that have accumulated in the foil, into separate bowls and set aside.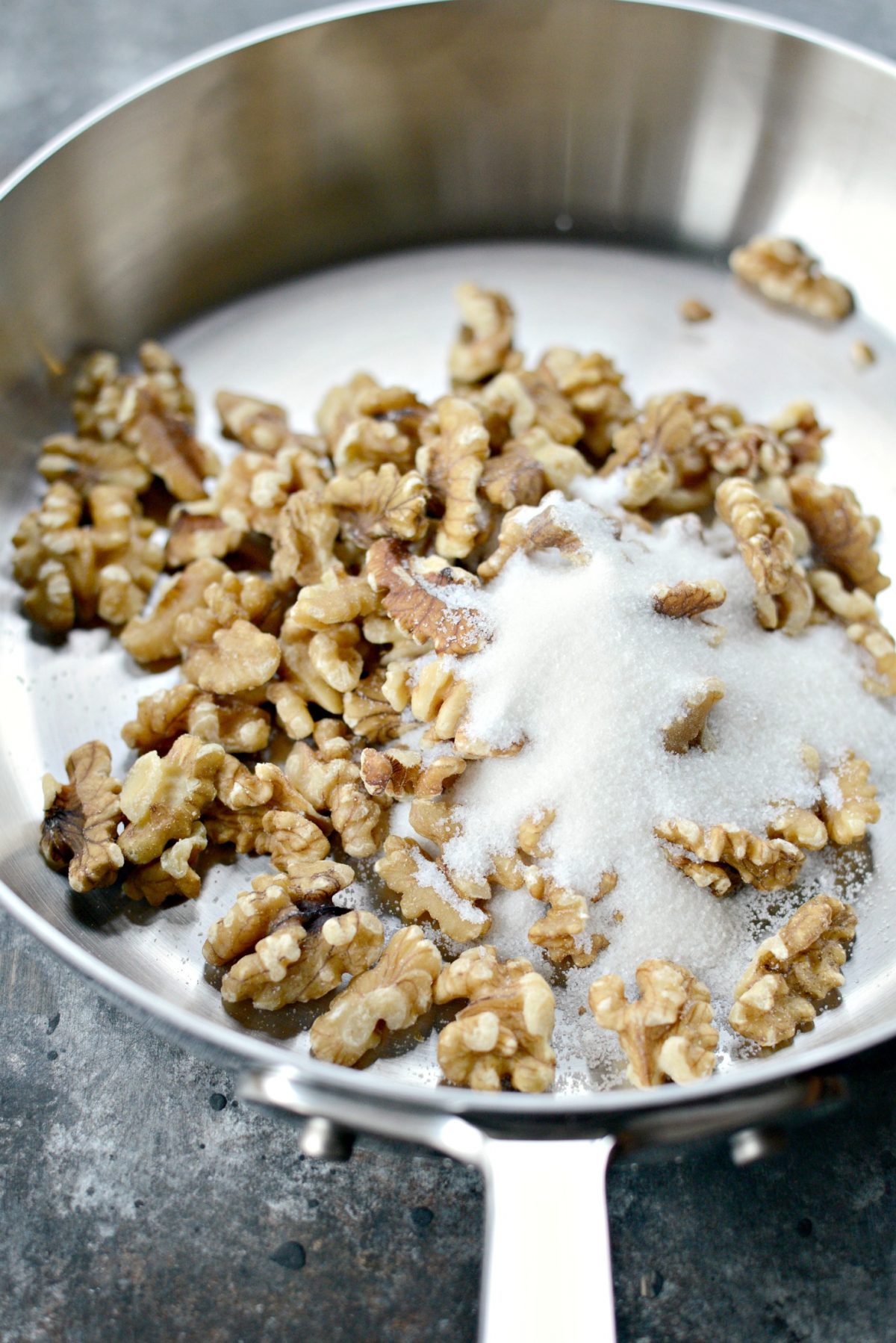 In a small skillet, place 1 cup of walnut halves and 1/4 cup of granulated sugar.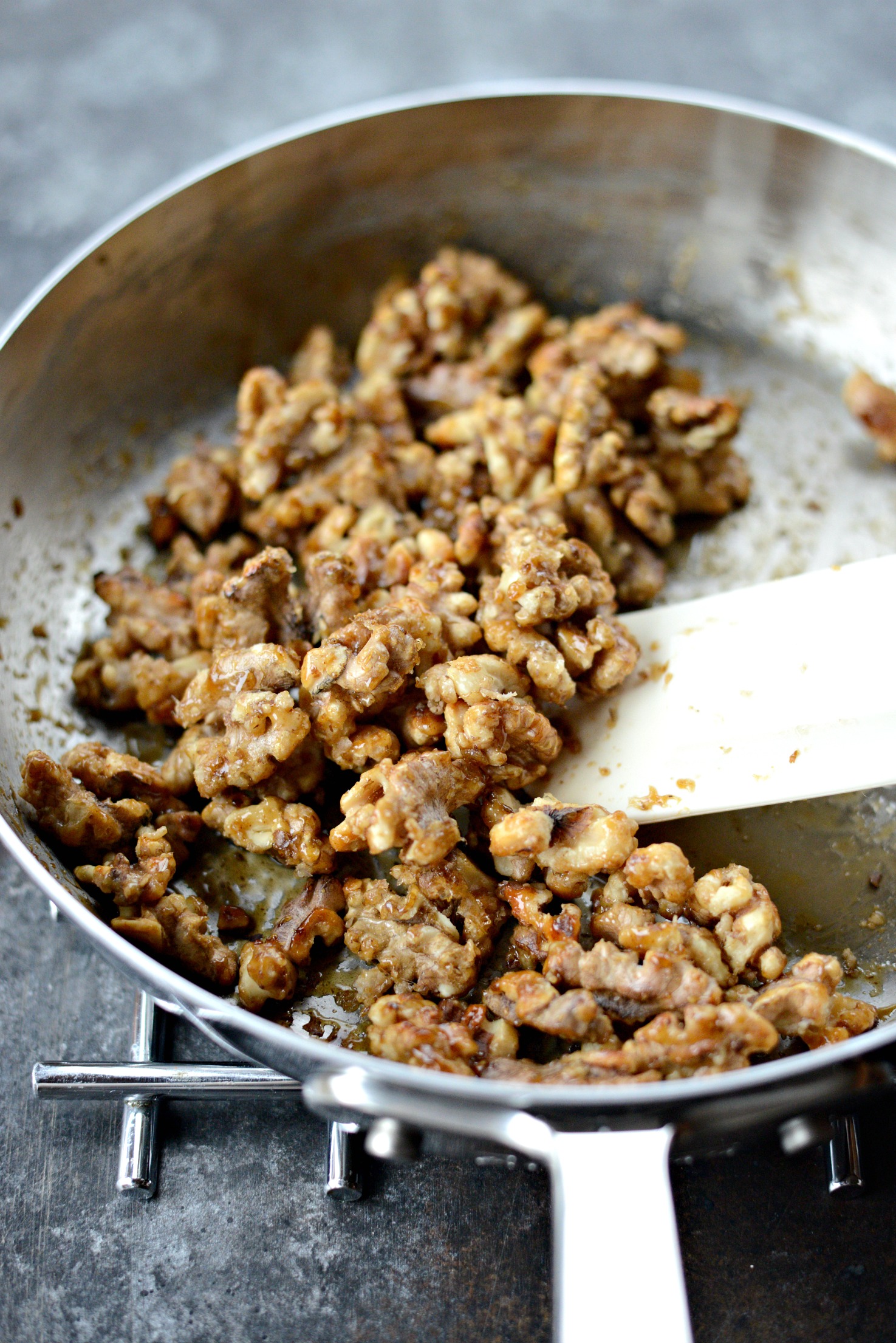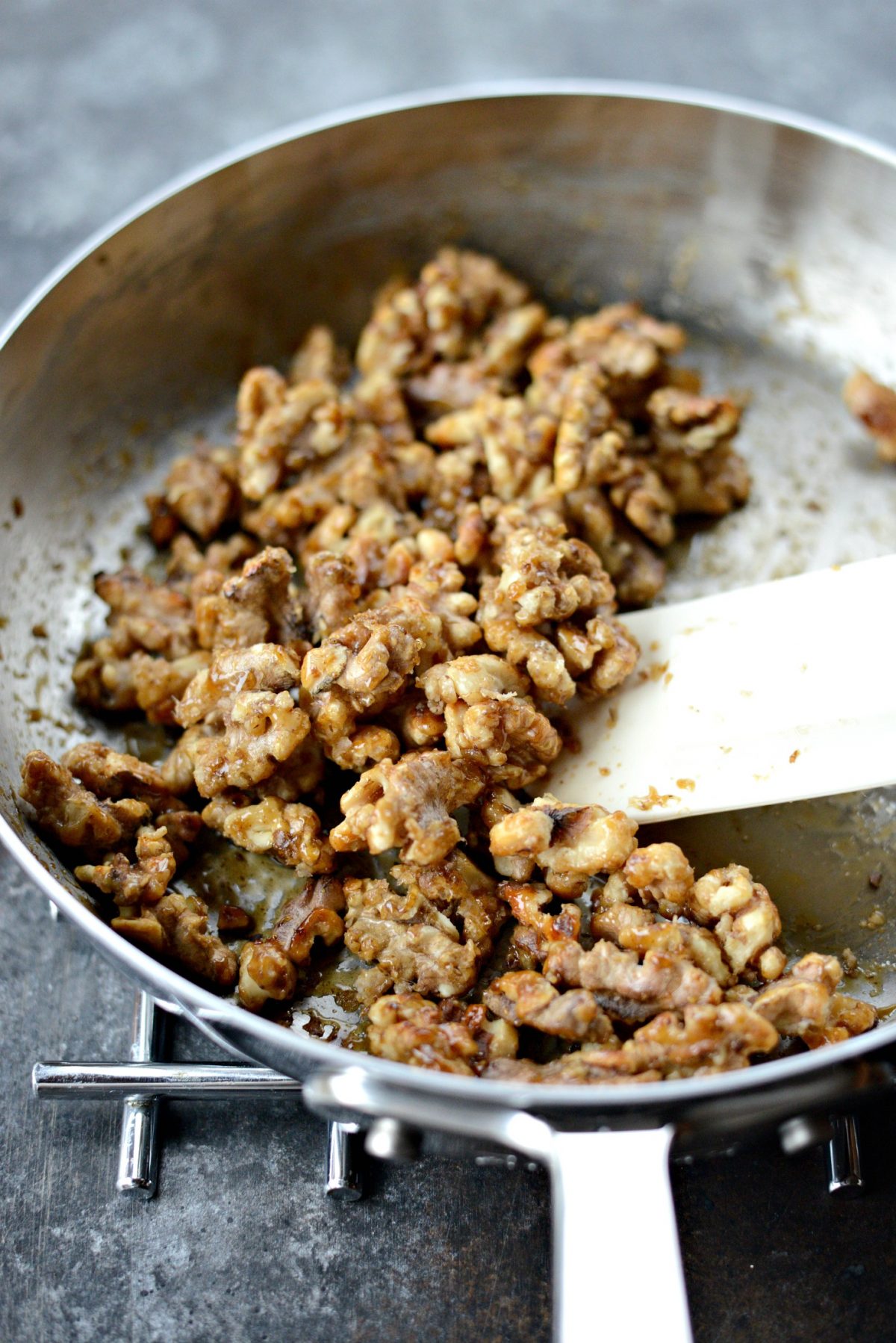 Heat on medium to medium to medium-low heat, stirring occasionally until the sugar starts to melt, caramelize and stick to the walnuts
Stir constantly until the walnuts are well coated and toasted. Remove the walnuts off of the heat and transfer them into a heatproof bowl, and set aside.
Walnuts go great in this salad, but candied walnuts go better.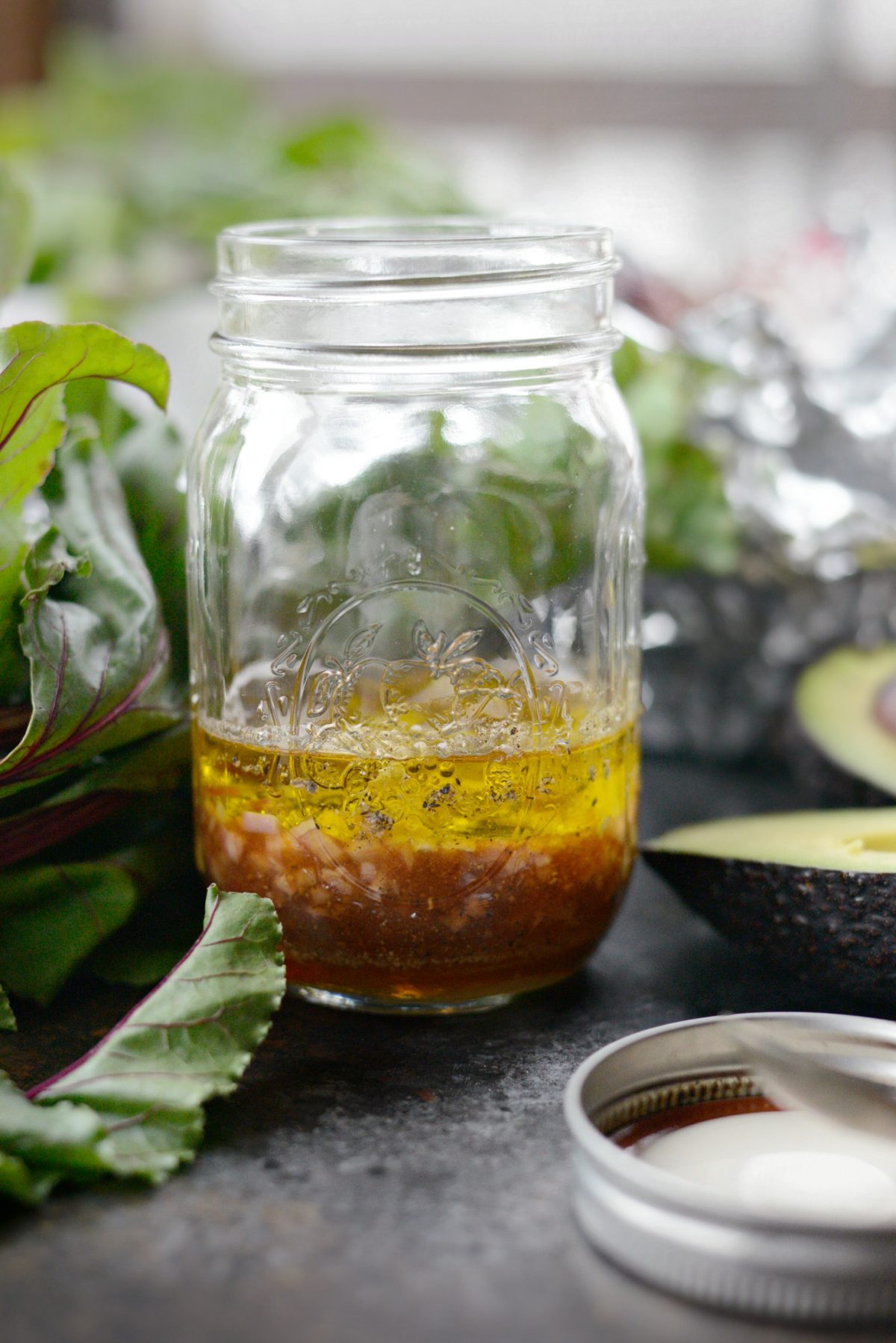 In a mason jar or container with a tight fitting lid combine: 1 heaping tablespoon minced shallot, 2 tablespoons dijon mustard, 2 tablespoons (good quality!) honey, 1/2 teaspoon kosher salt, 1/4 teaspoon black pepper, 2 tablespoons red wine vinegar and 1/4 cup of olive oil.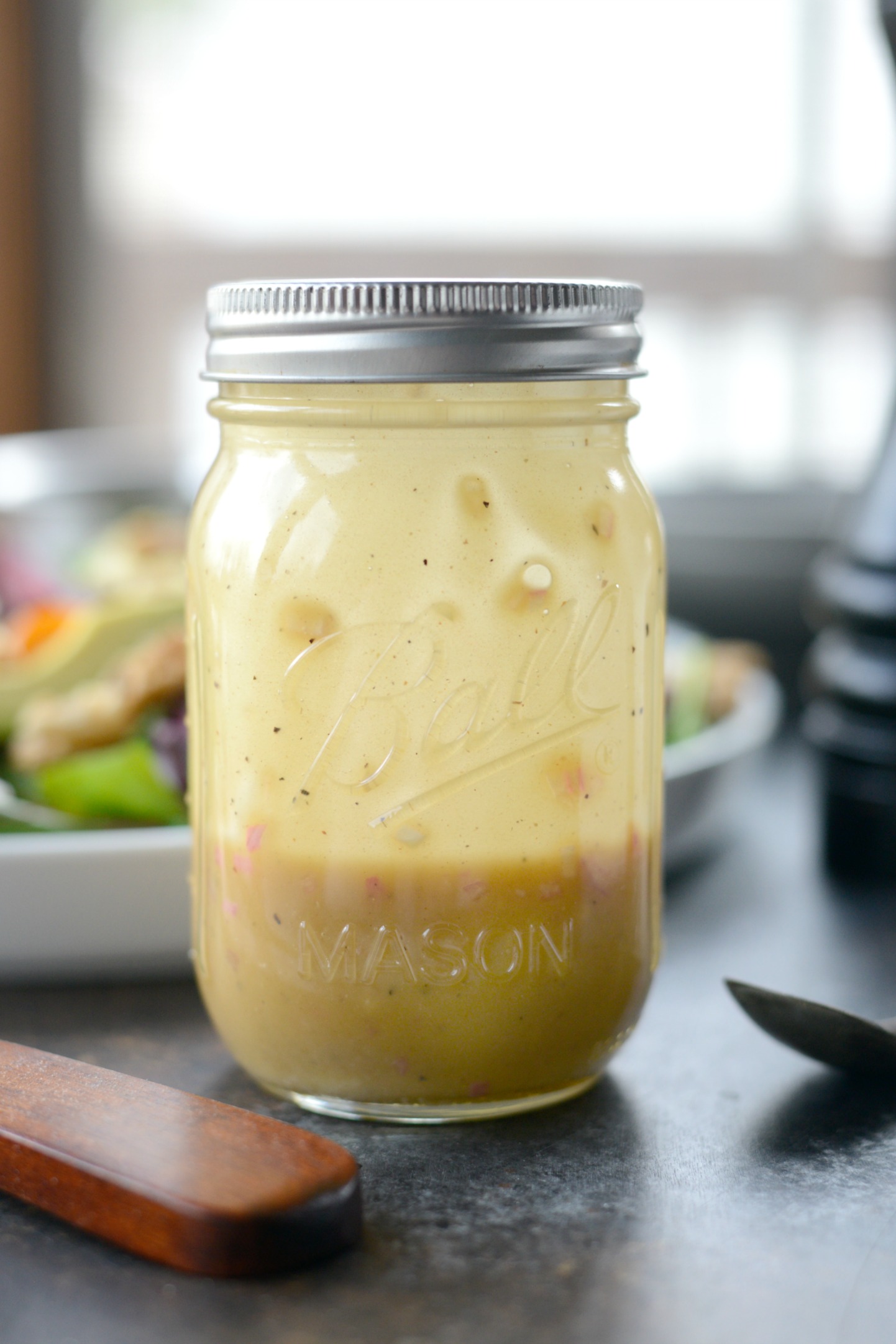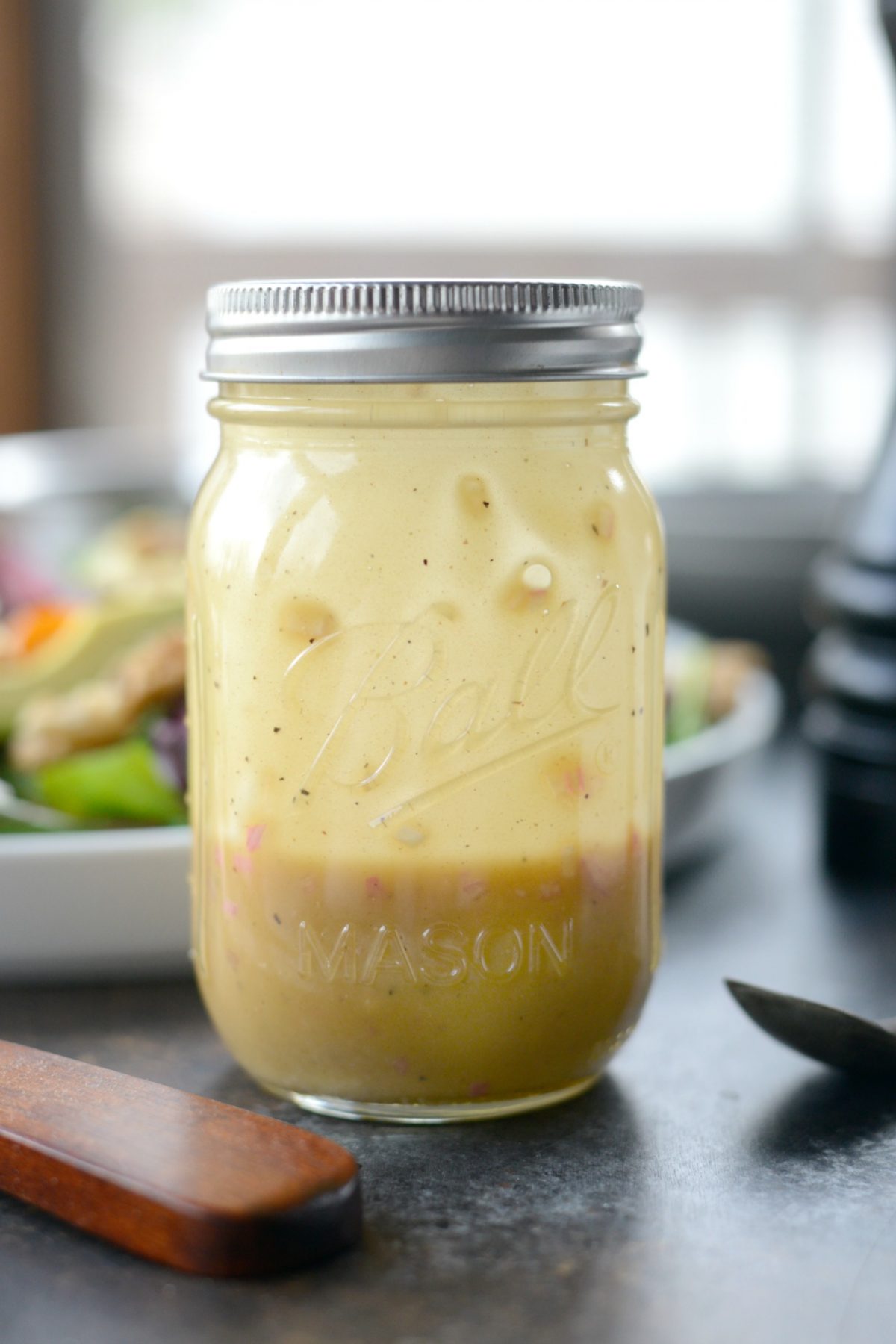 Secure the lid and shake.
On a large platter or serving bowl, toss together the power greens, beet leaves and then top with the quartered beets, sliced avocado, crumbled goat cheese, candied walnuts and a few grinds of fresh pepper.
HOW TO GET RIPE AVOCADOS TO LAST:
The trick to storing ripe avocados so they last is a no-brainer, it's easy and effective and has saved me SO much money. First buy hard to the touch, bright green avocados and allow them to ripen on the counter. Once they are black, soft to the touch (NOT squishy) pop them into the fridge. Here is where they will last for quite a few days! You guys this has changed my life and I owe this trick to my sisters. No more wasted avocados!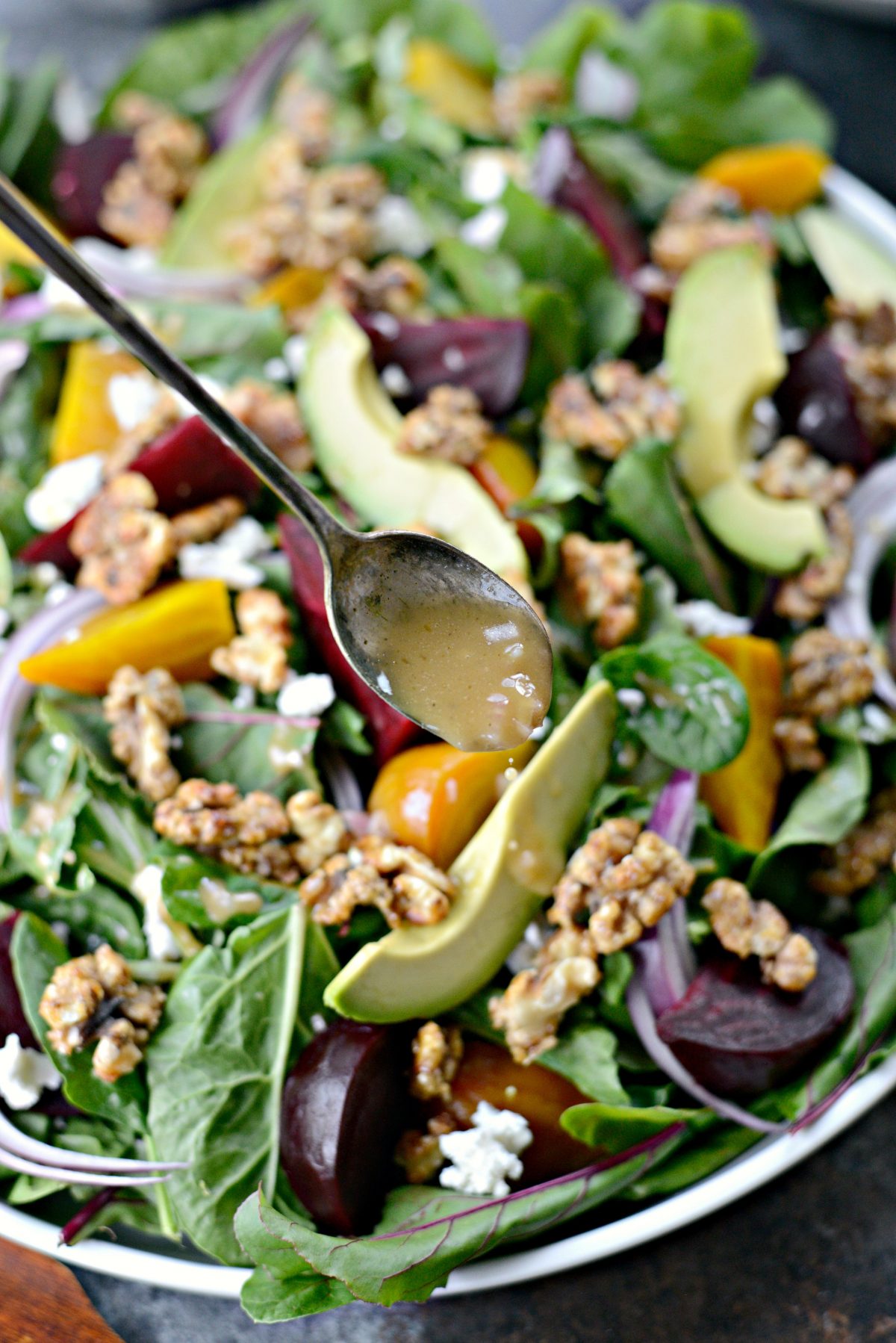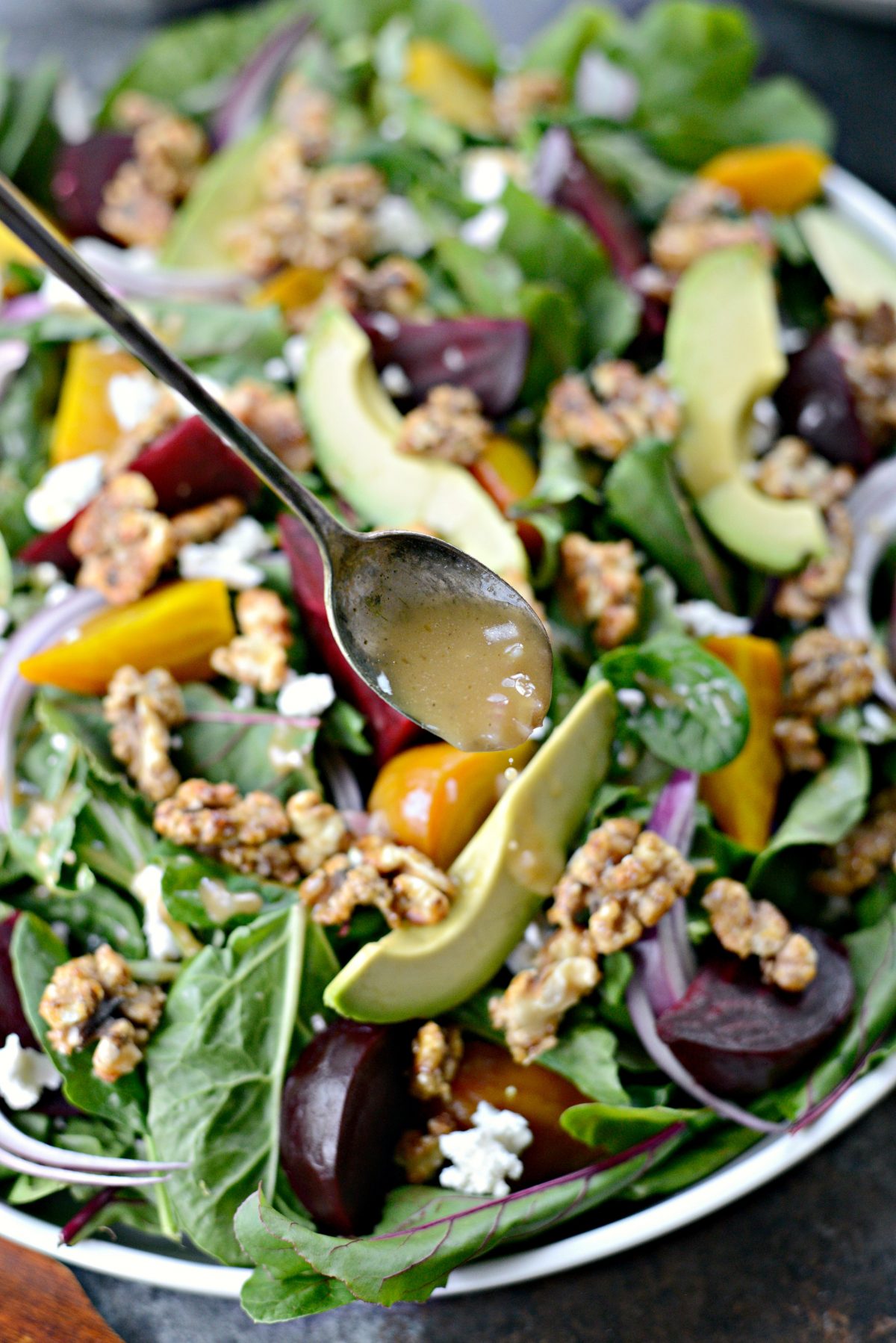 Spoon the honey dijon vinaigrette over the top right before serving.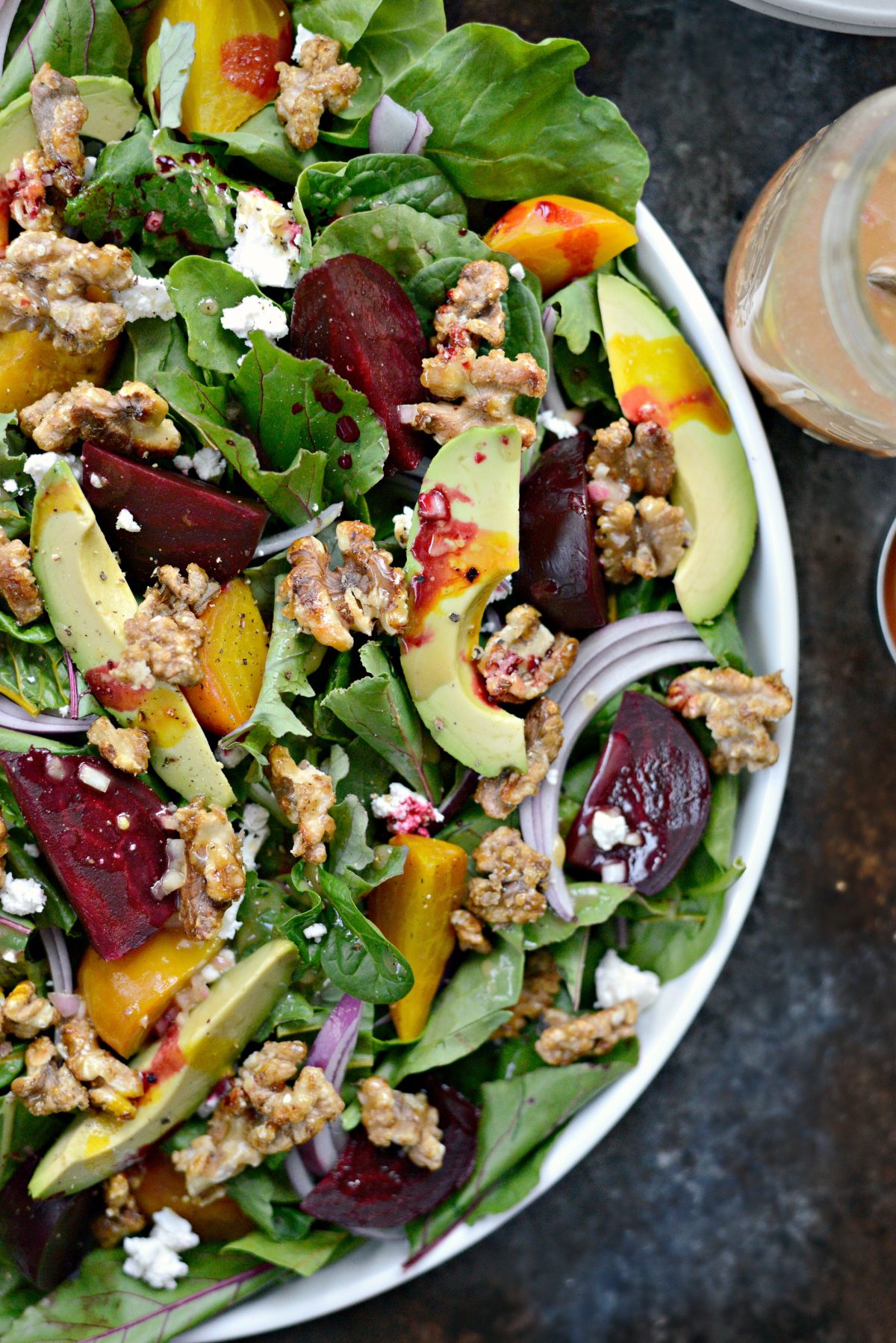 Then… and this is the exciting part, spoon the reserved beet roasting liquids over top of the entire roasted beet salad. Gah! It's so pretty it hurts!
I am in love. I know, I know, I say that allthe time. BUT it's truuuuuue. All of the ingredients work together harmoniously in this roasted beet salad and that dressing is so good it's drinkable. Not even kidding.
For More Epic Salads Click Here!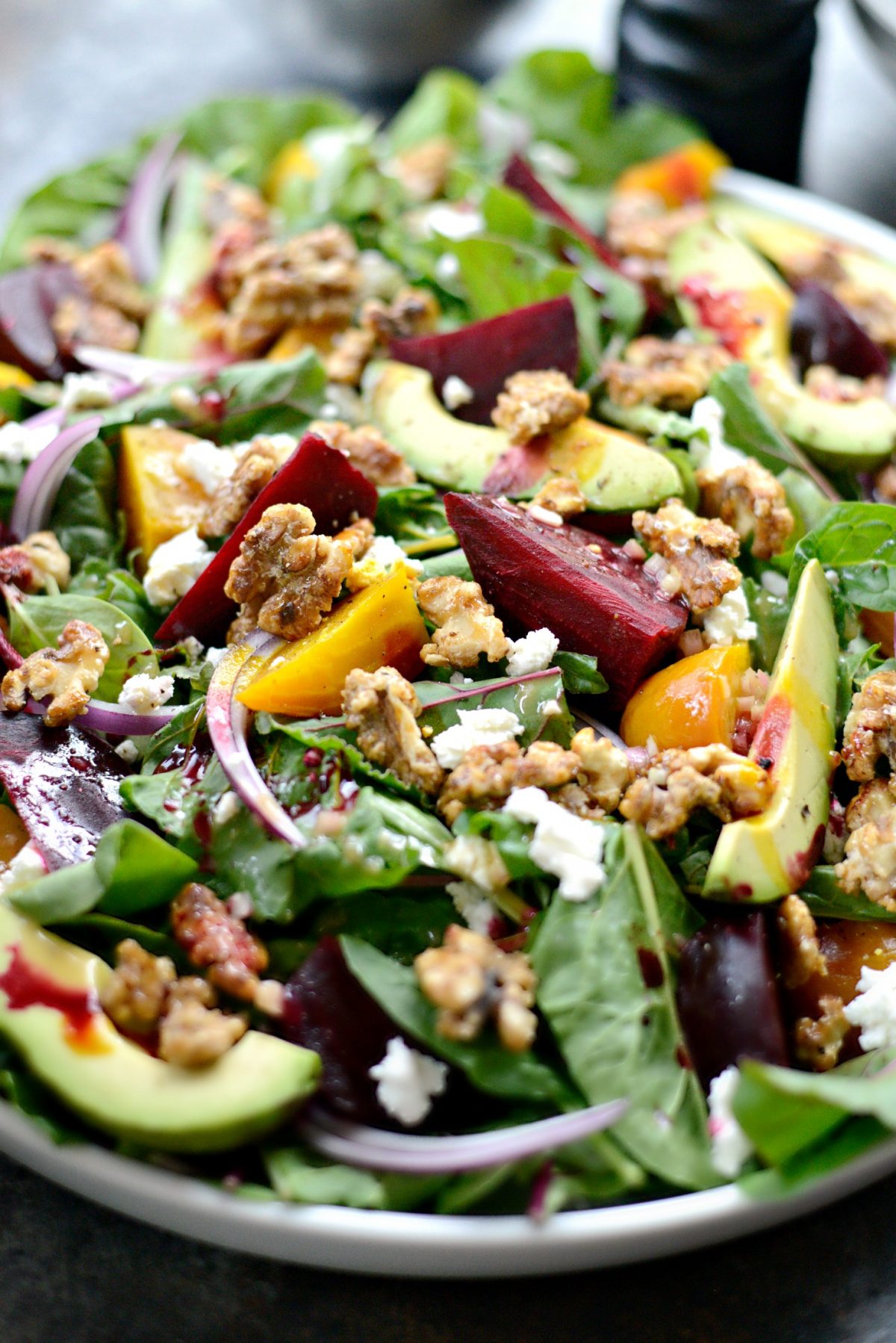 Enjoy! And if you give this Roasted Beet Salad recipe a try, let me know! Snap a photo and tag me on twitter or instagram!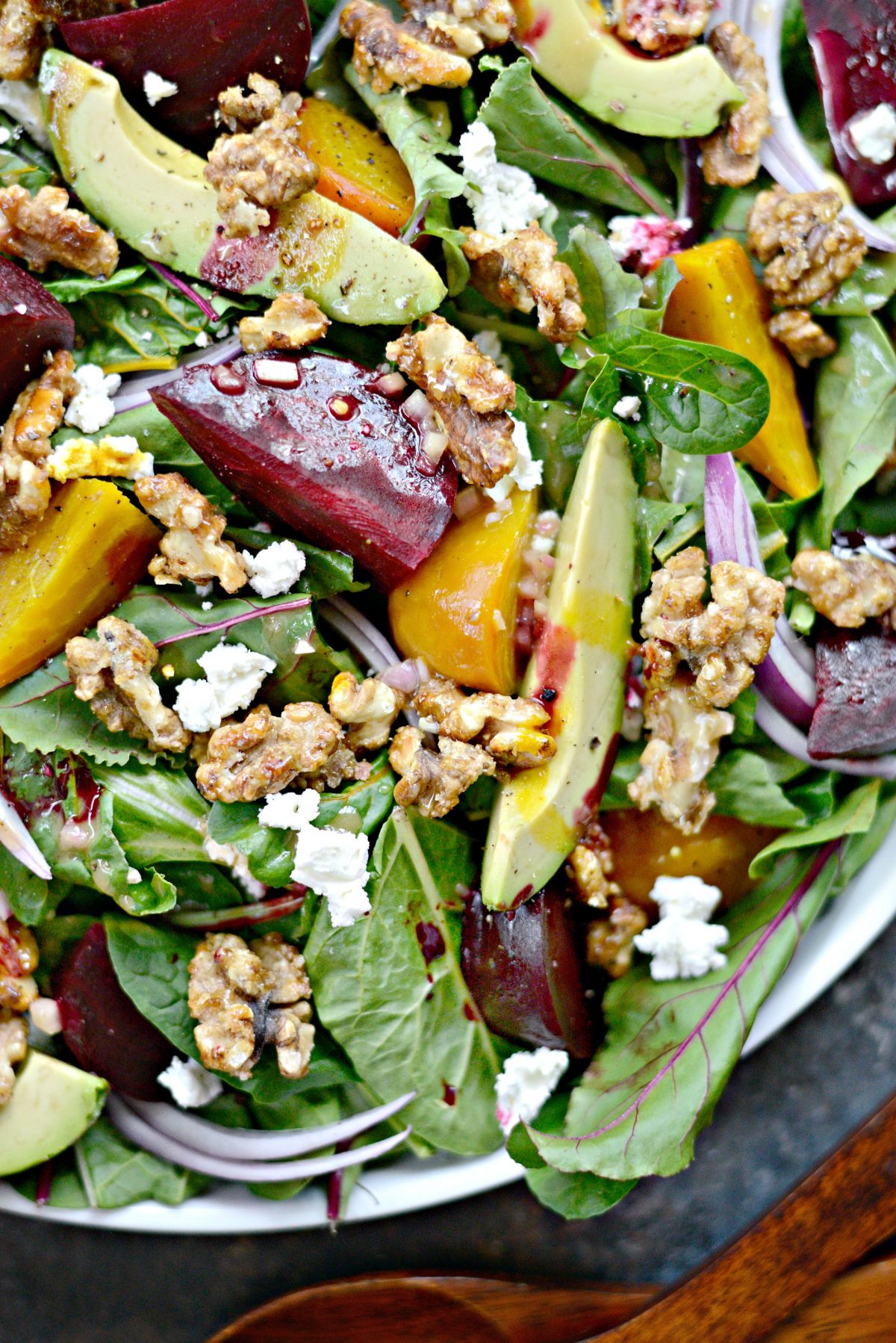 This post may contain affiliate links.
Buy the Cookbook: Simply Scratch : 120 Wholesome Homemade Recipes Made Easy Now available on Amazon »
THANK YOU in advance for your support!