There's nothing like pineapple upside down cake made from scratch.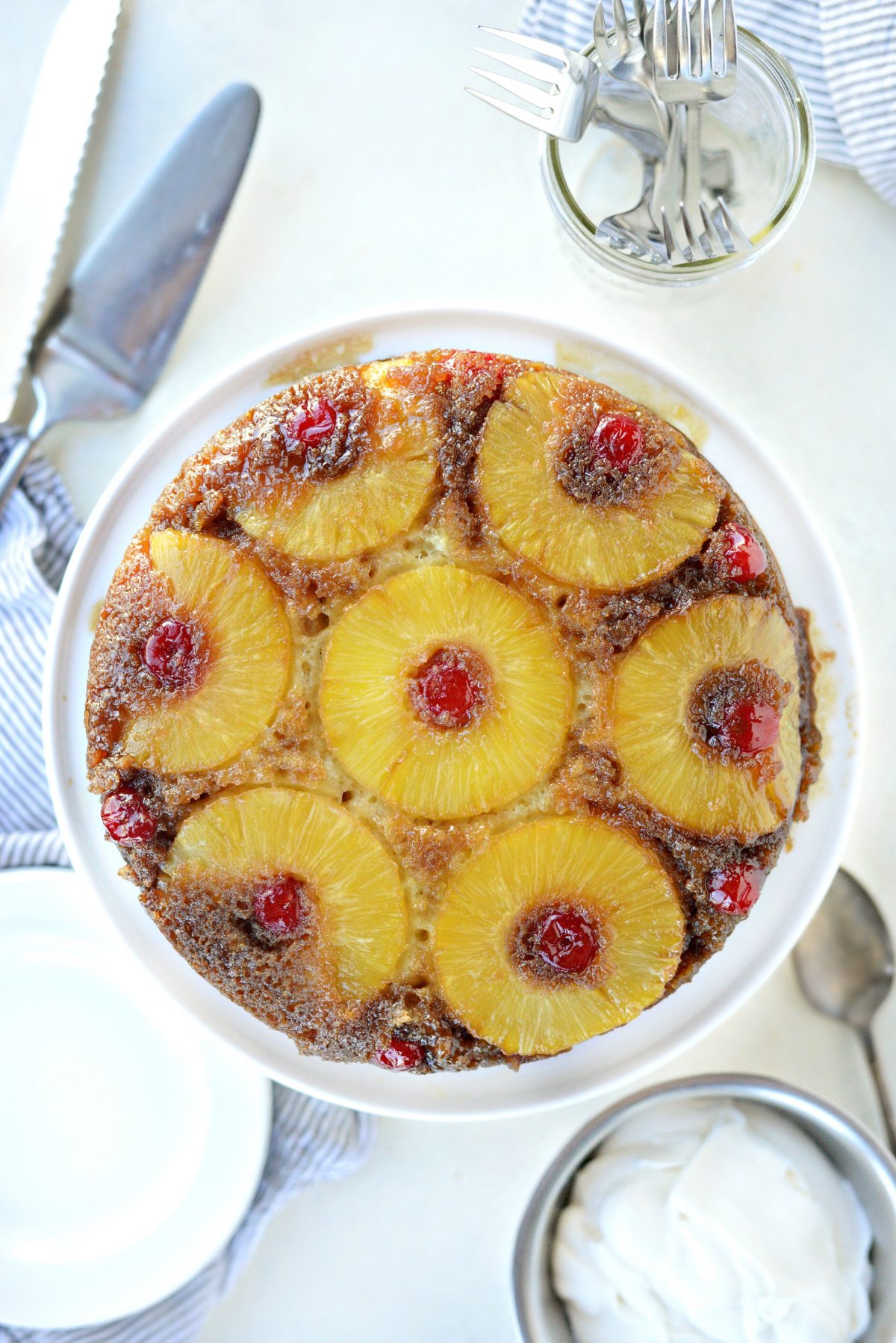 I like to skip the canned and use fresh pineapple slices, classic maraschino cherries that I nestle into melted butter and brown sugar and pour a simple, moist buttermilk cake batter over top.
If you can't tell, pineapple upside down cake, is one of my favorites.
I decided to make pineapple upside down cake because it reminds me of spring. Because I love the brown sugar soaked pineapple. And also, because I woke up to a bright and sunny Saturday morning. The sky was this cloudless, clear cerulean blue and it was that kind of day where you either spring clean your entire house form top to bottom or you make a mess in the kitchen. I went for the latter and made a cake.
And I'm glad that I did because it has rained (or snowed) just about every single day thereafter. It is/was spring break, and what a year to skip and not go on vacation to somewhere warm. So instead, the girls and I did some shopping, we went to a late night movie to see Beauty and the Beast. We went to lunch at one of our favorite spots and binge watch a few series on Netflix. It was a week of hanging out with limited working.
It was great.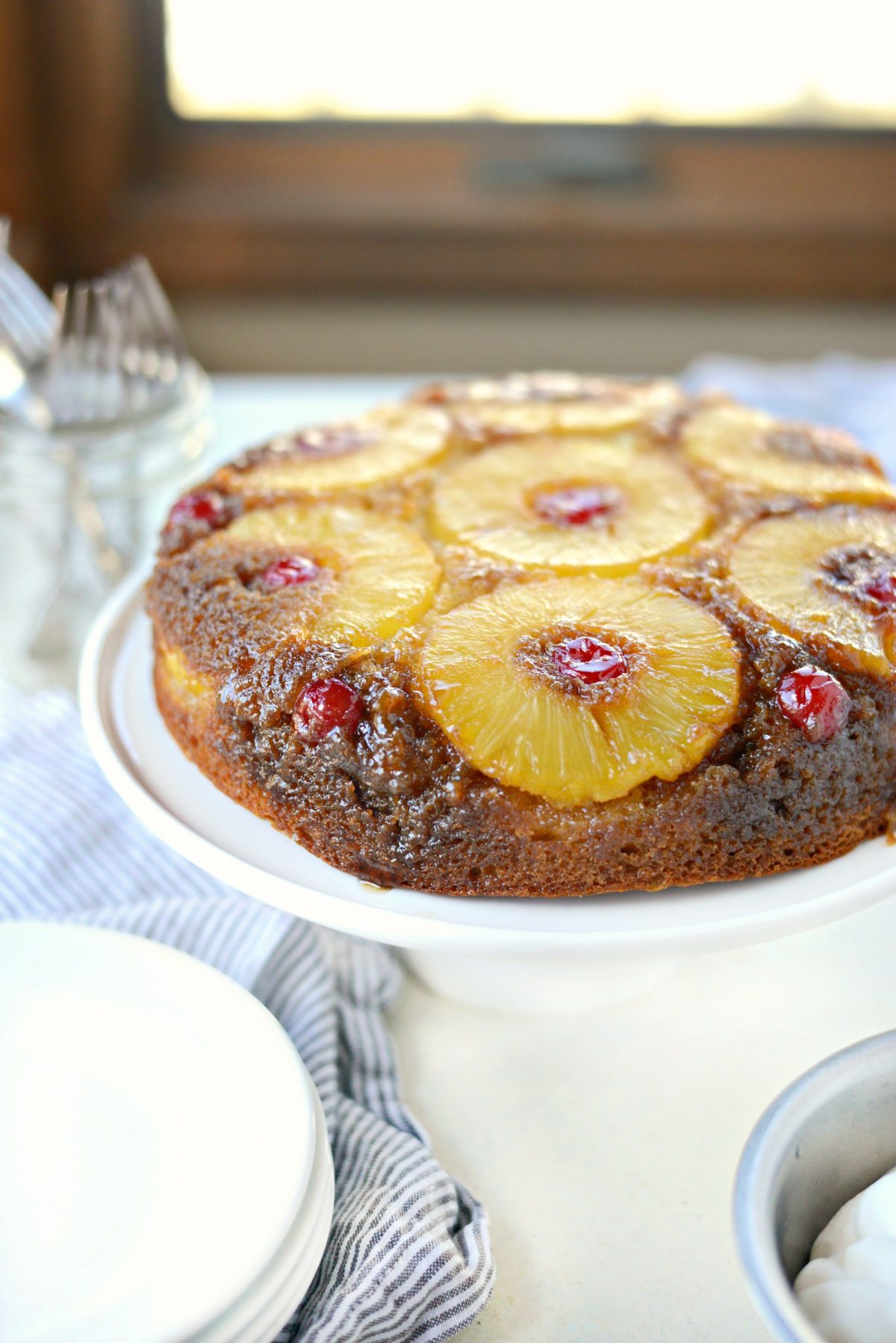 If you were to ask me, Pineapple upside down cake is deceiving. It looks like a complicate and timely cake to make, but it really isn't so bad. In fact, I whipped this up in under 20 minutes and slid it into the oven to bake. 35 to 40 minutes later I had this mouthwatering, stunningly retro cake on the counter. After I inverted the cake onto a cake stand, so it could cool a smidge, I quickly threw whipped heavy cream, vanilla and powdered sugar for some homemade whipped cream and brewed some coffee.
What's better than coffee with cake?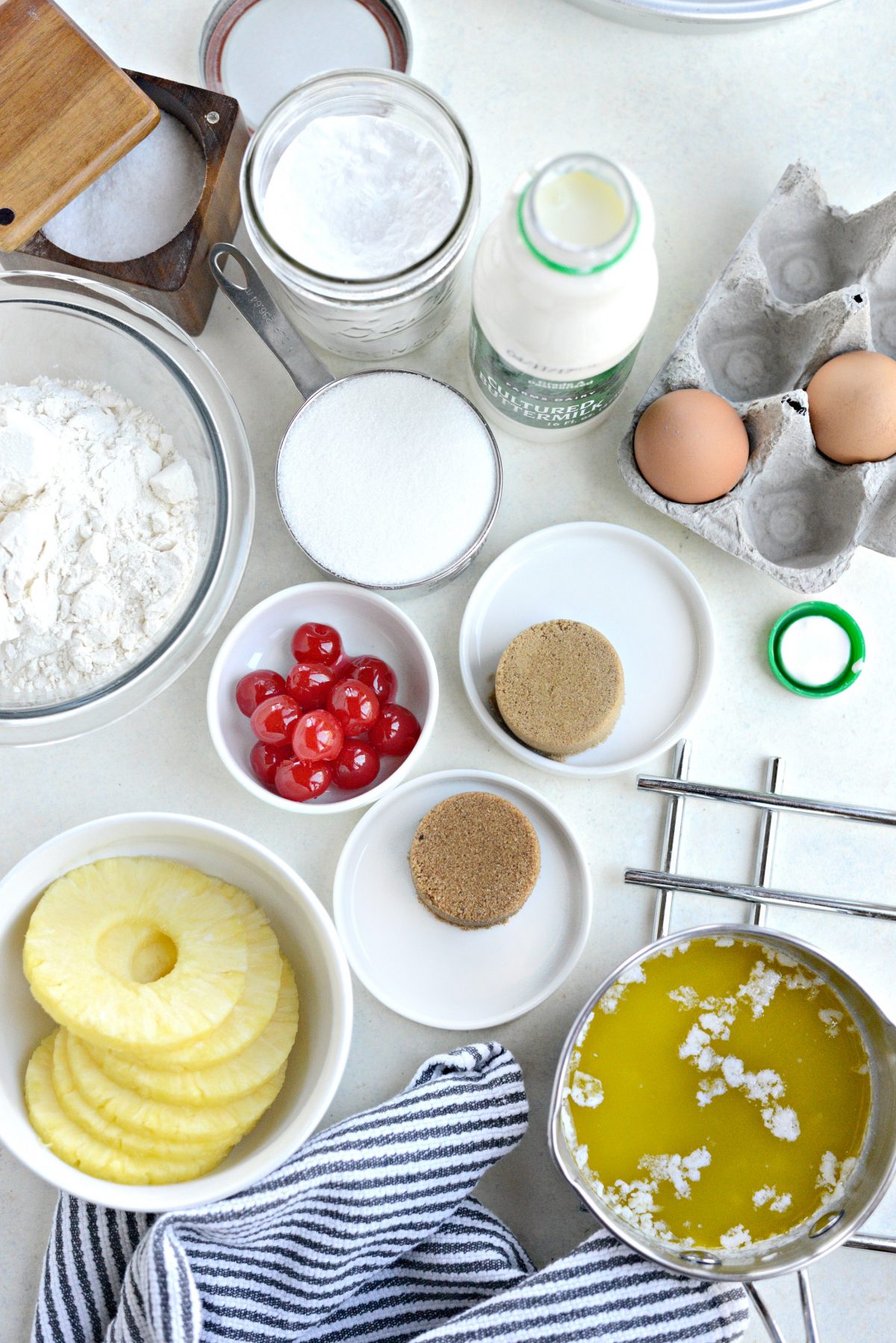 To Make This Pineapple Upside Down Cake You Will Need:
unsalted butter, melted (divided)
light brown sugar
dark brown sugar
fresh pineapple slices
maraschino cherry
unbleached all-purpose flour
granulated sugar
baking soda
kosher salt
low-fat buttermilk
eggs
whipped cream
You can either use fresh or canned pineapple. I personally prefer fresh, but do what you want.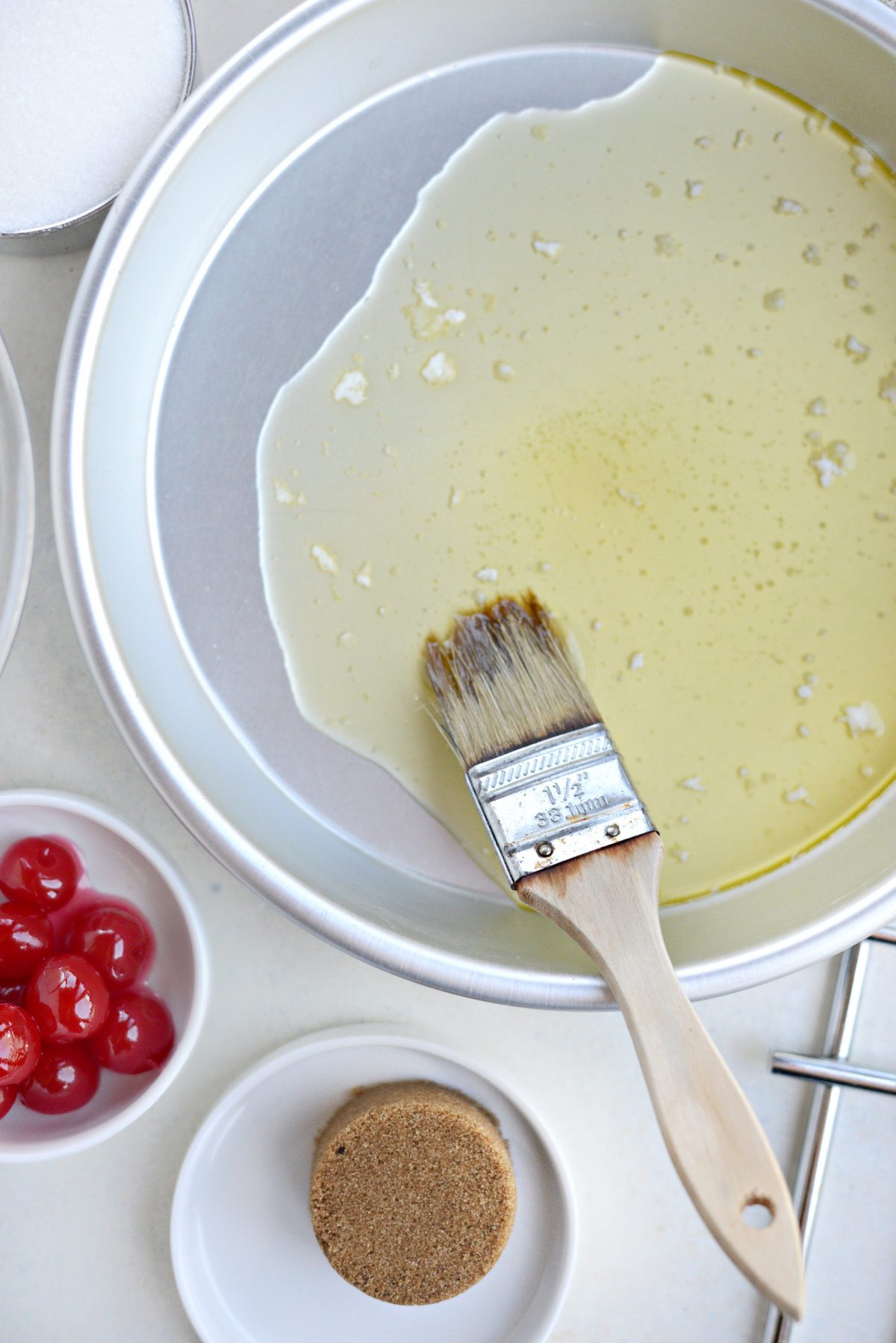 Melt a stick of butter in a small sauce pan. Measure out 1/4 cup and pour it into a 9-inch cake pan. Use a pastry brush to use a little of that butter and brush the inside of the cake pan.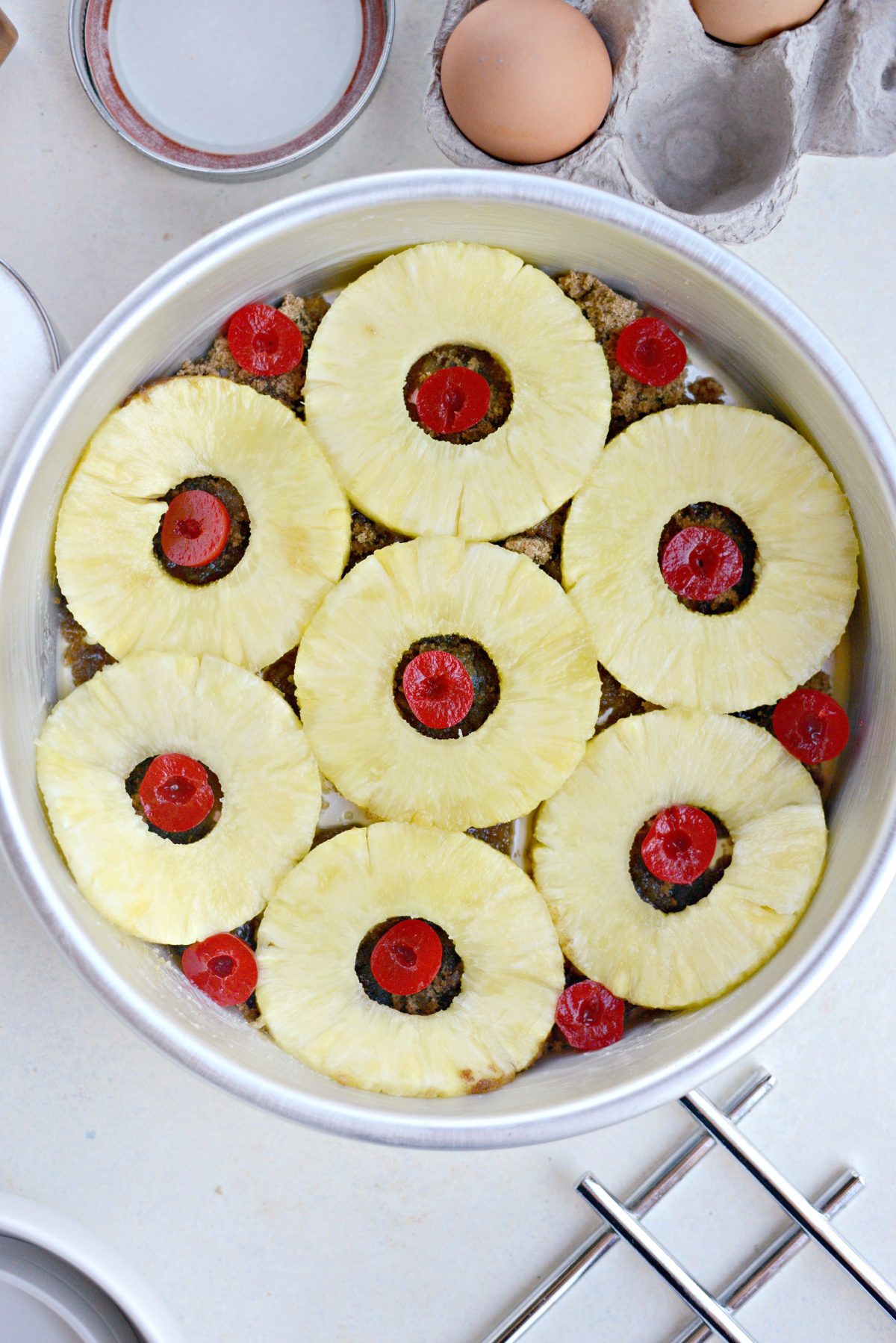 Sprinkle 1/4 cup light brown sugar in the center of the cake pan and sprinkle 1/4 cup dark brown sugar around the outside perimeter. Arrange 7 slices of pineapple on top of the brown sugar and place 13 cherry halves in the center and in the spots around the edge, then set off to the side.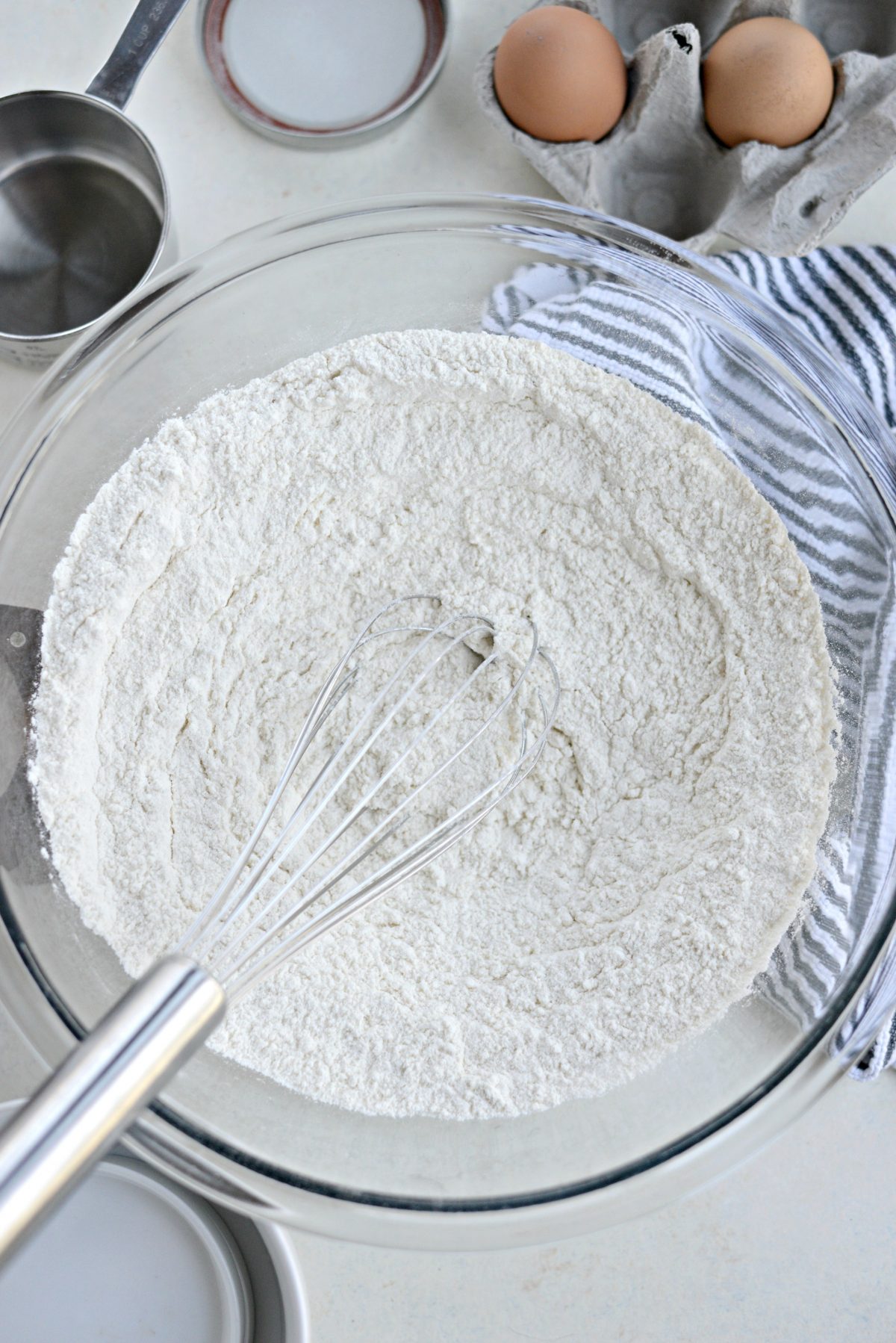 Whisk the 2 cups of flour, 1 cup sugar, 1 teaspoon of baking soda and 1/2 teaspoon of kosher salt.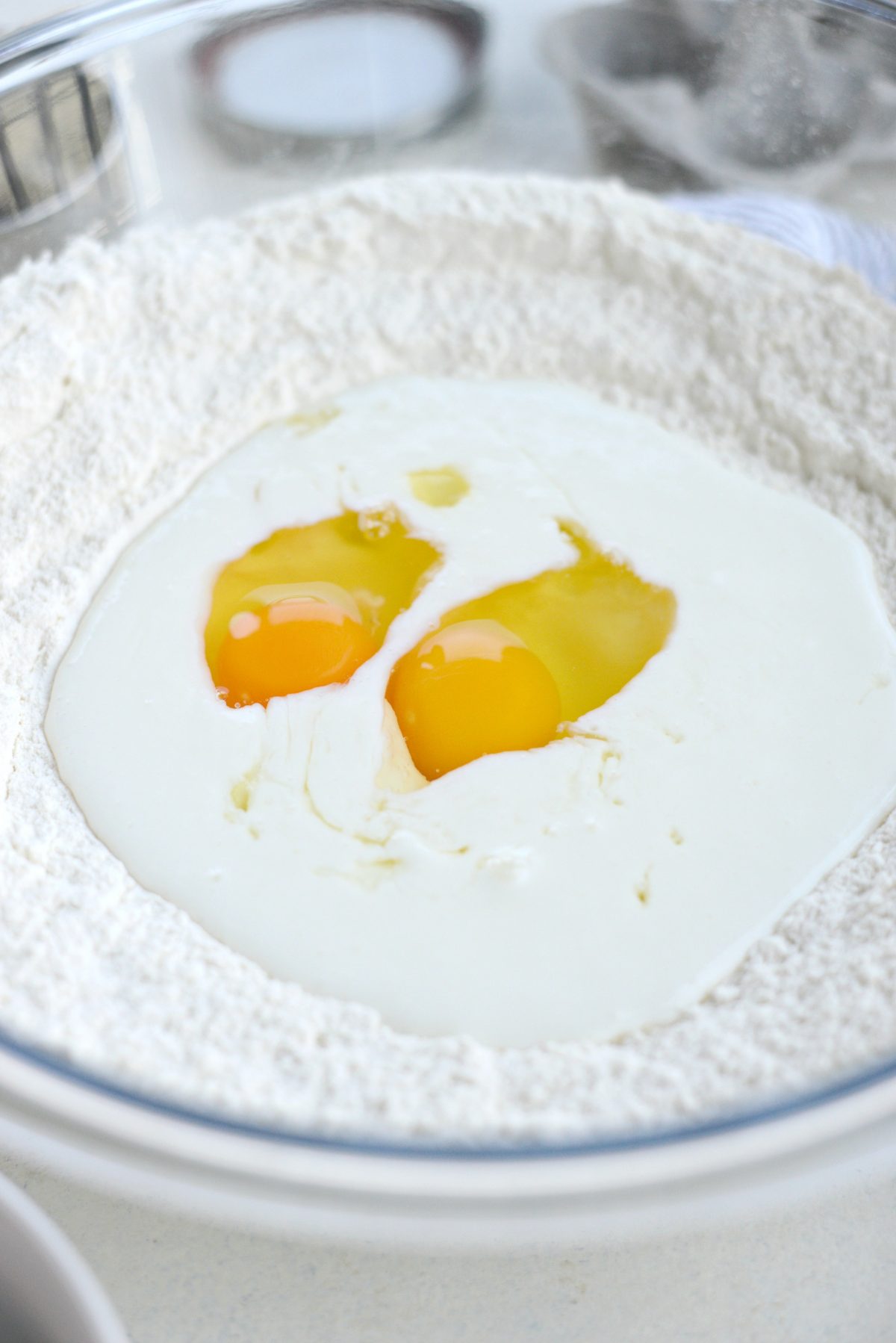 Pour in the buttermilk (if using fresh pineapple I add about 1/4 cup fresh pineapple juice plus 3/4 cup buttermilk).
Whisk to combine while pouring in the remaining 1/4 cup of butter.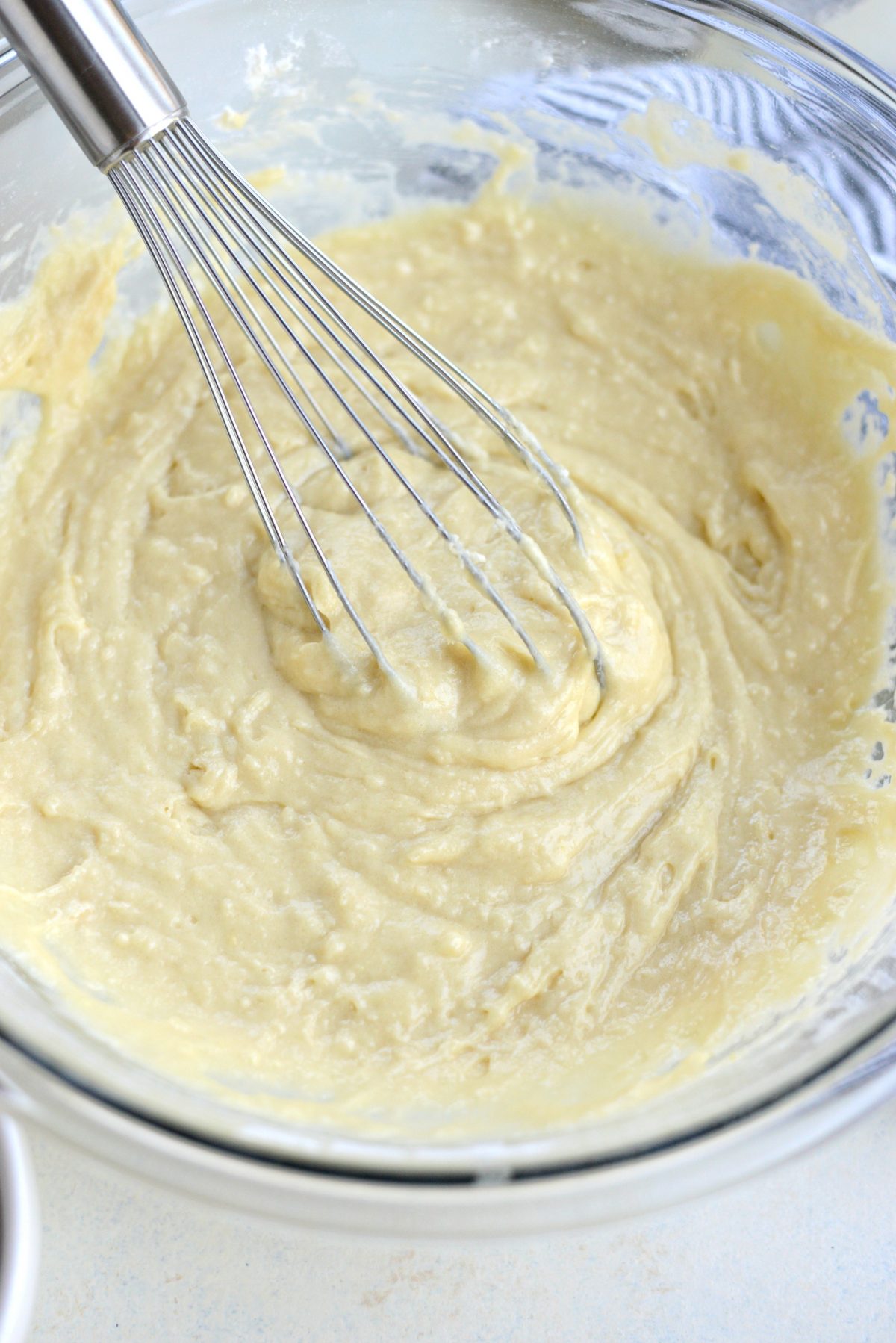 A few lumps are okay, try not to over mix.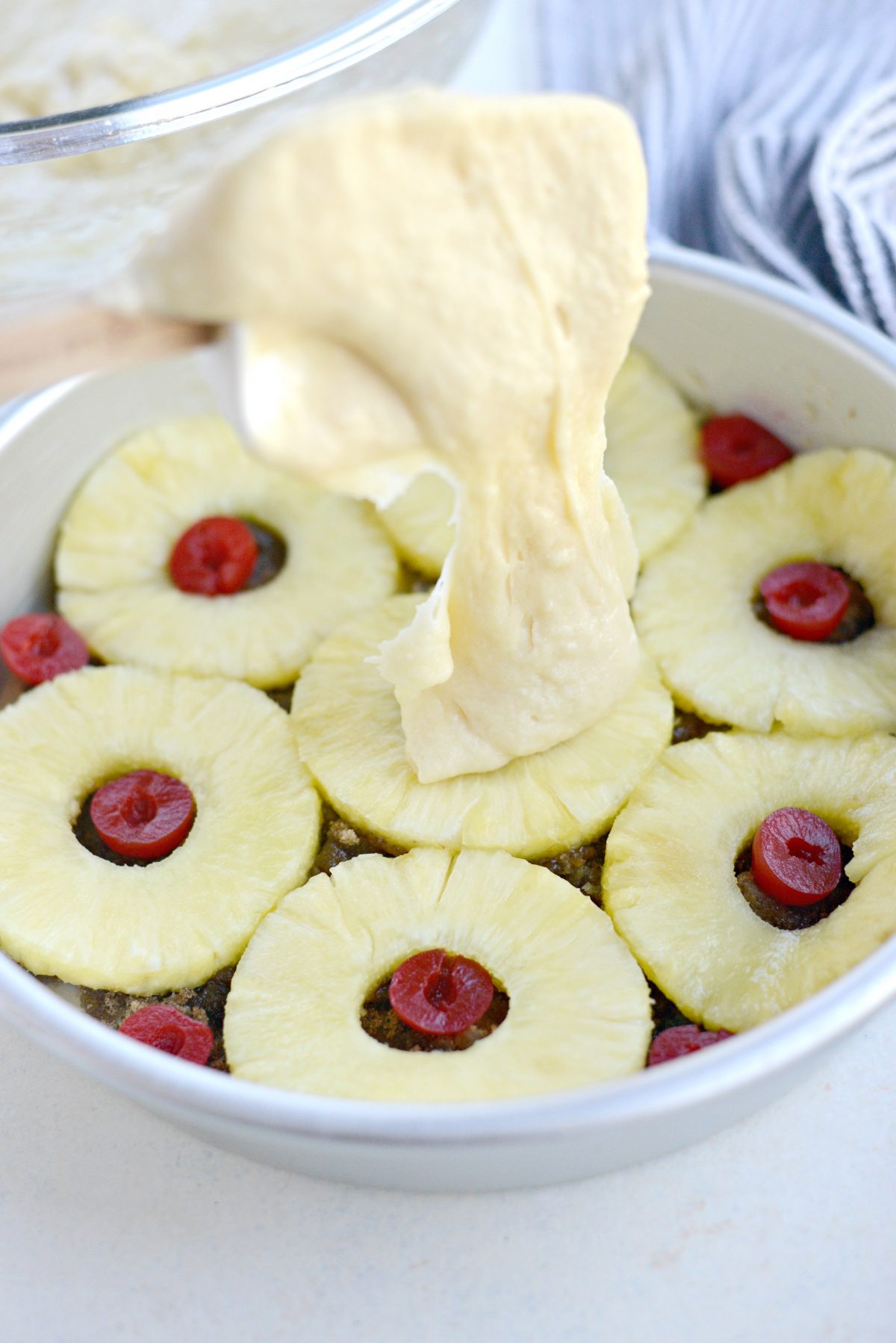 Next, use a rubber spatula and spoon the cake batter onto the pineapple and cherries.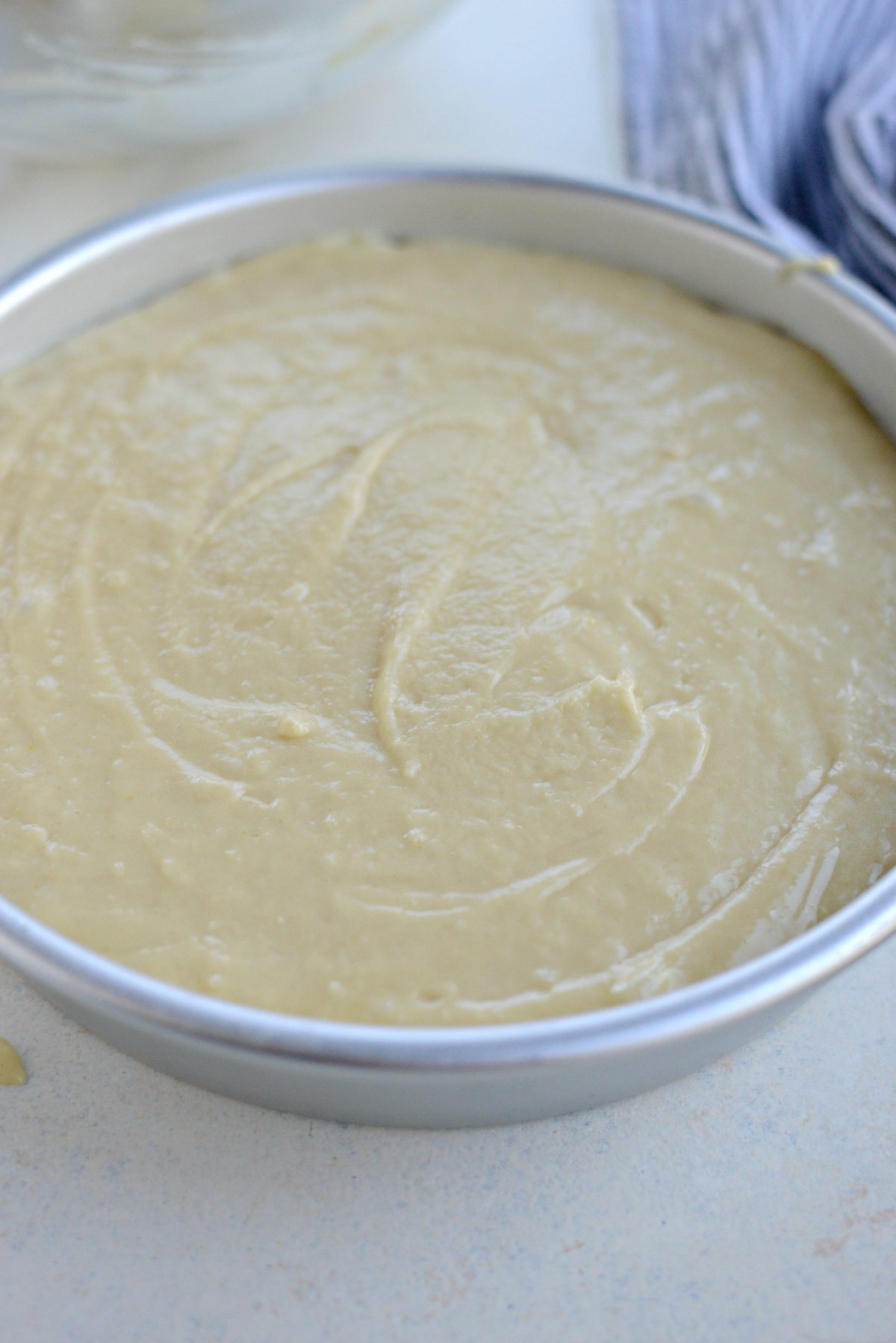 Use an offset spatula to smooth out the top of the cake batter.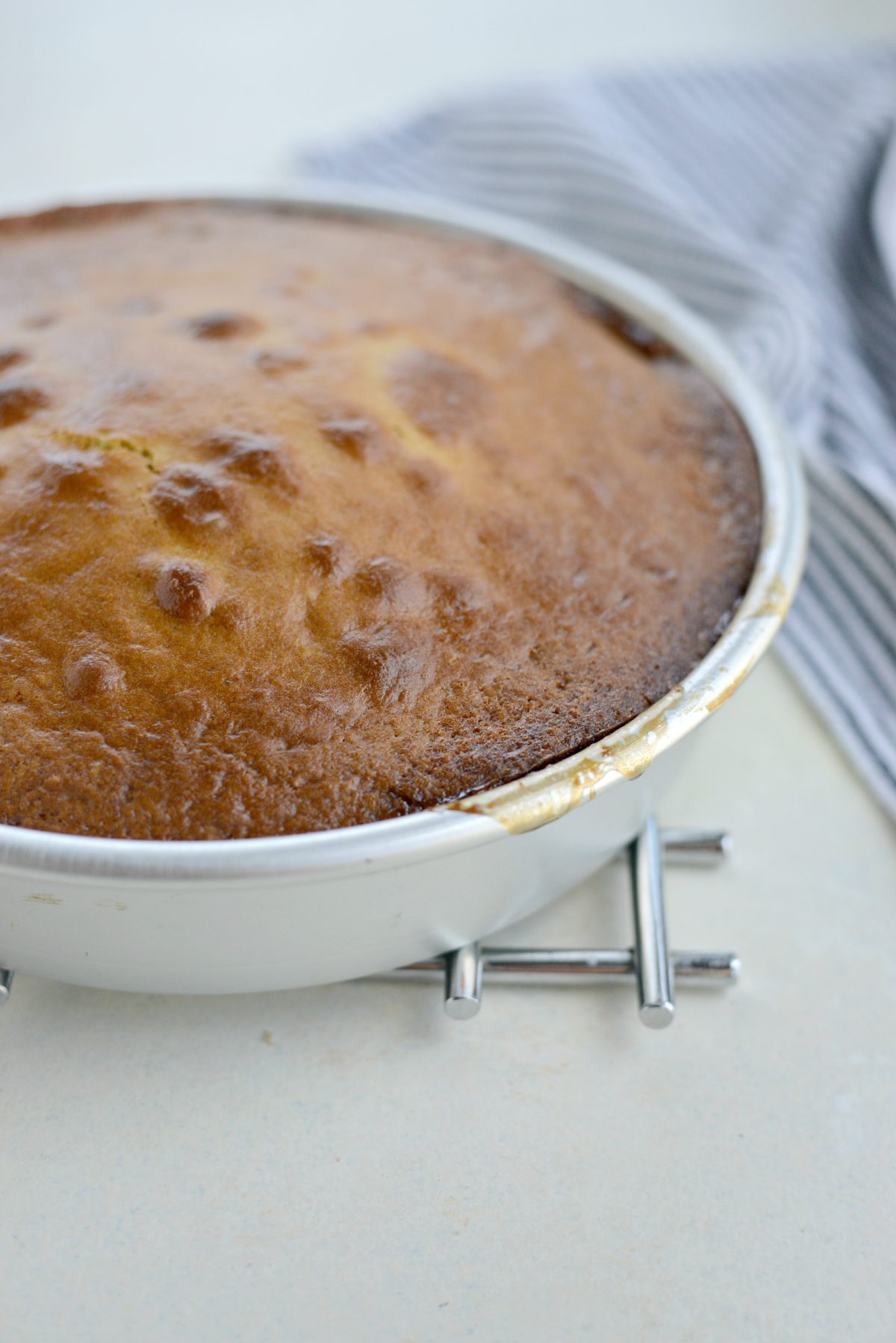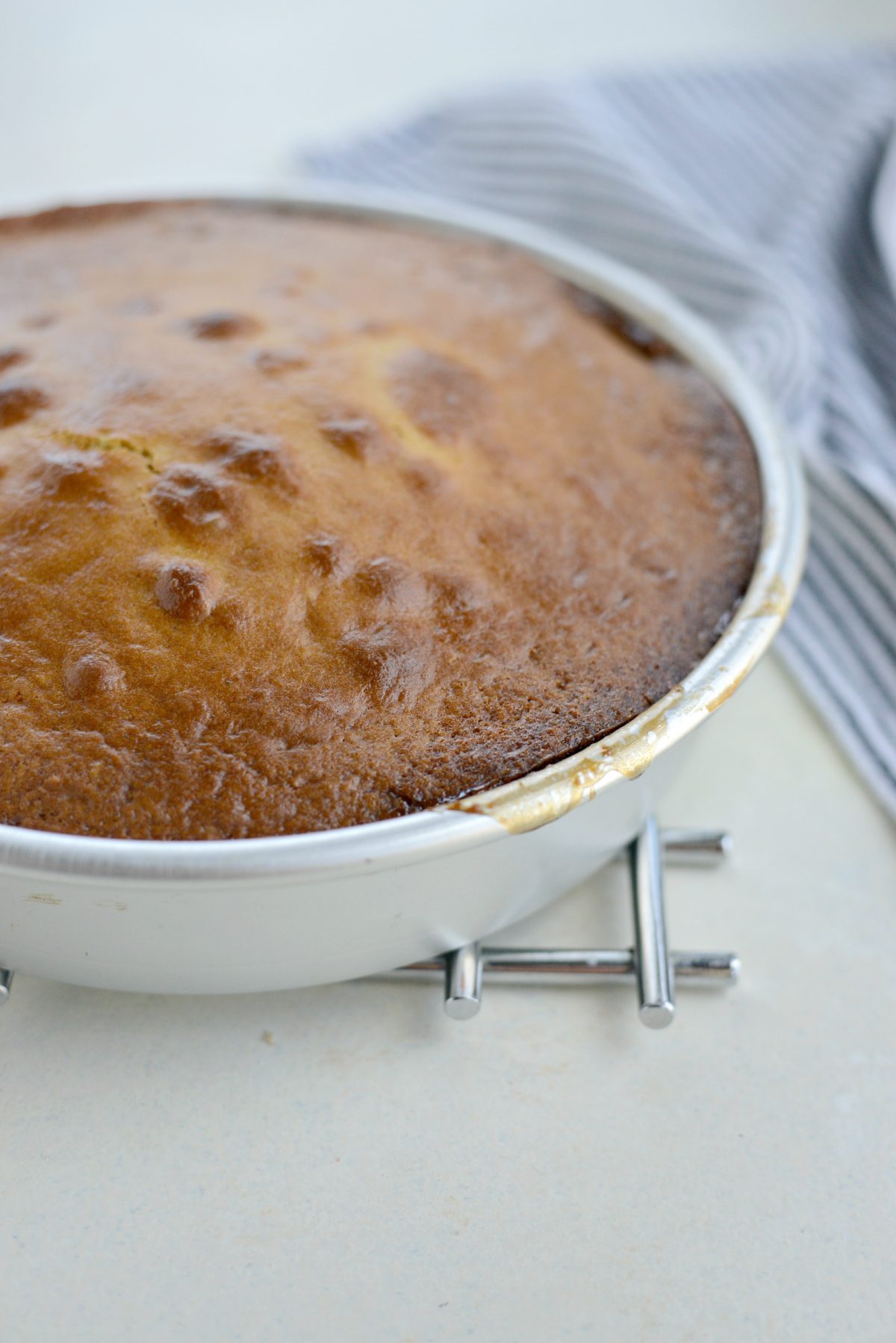 Bake in the lower third of your oven (or lowest rack if you have a small oven, like me) for 30 to 40 minutes or until a cake tester comes out clean and with only a few crumbs attached.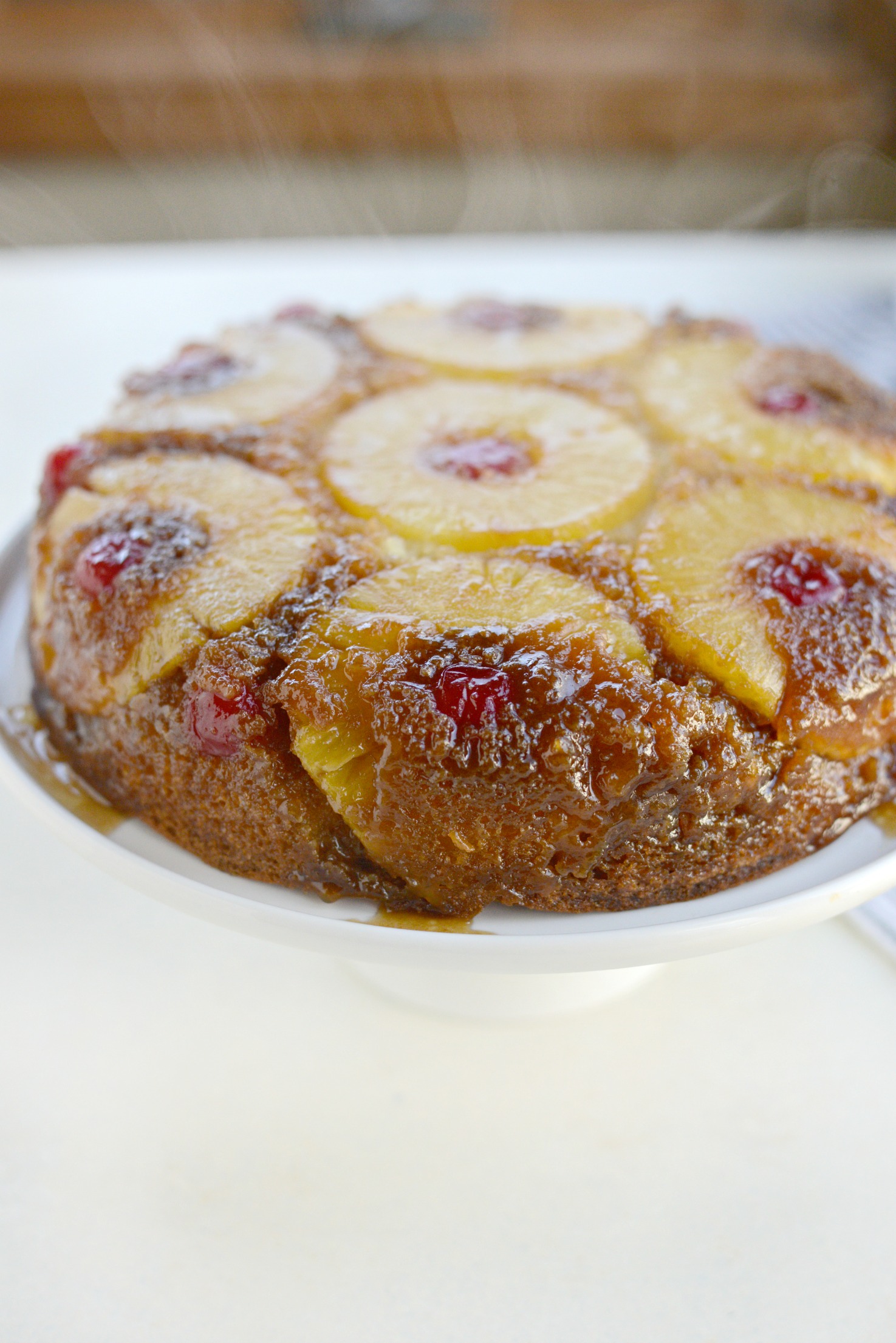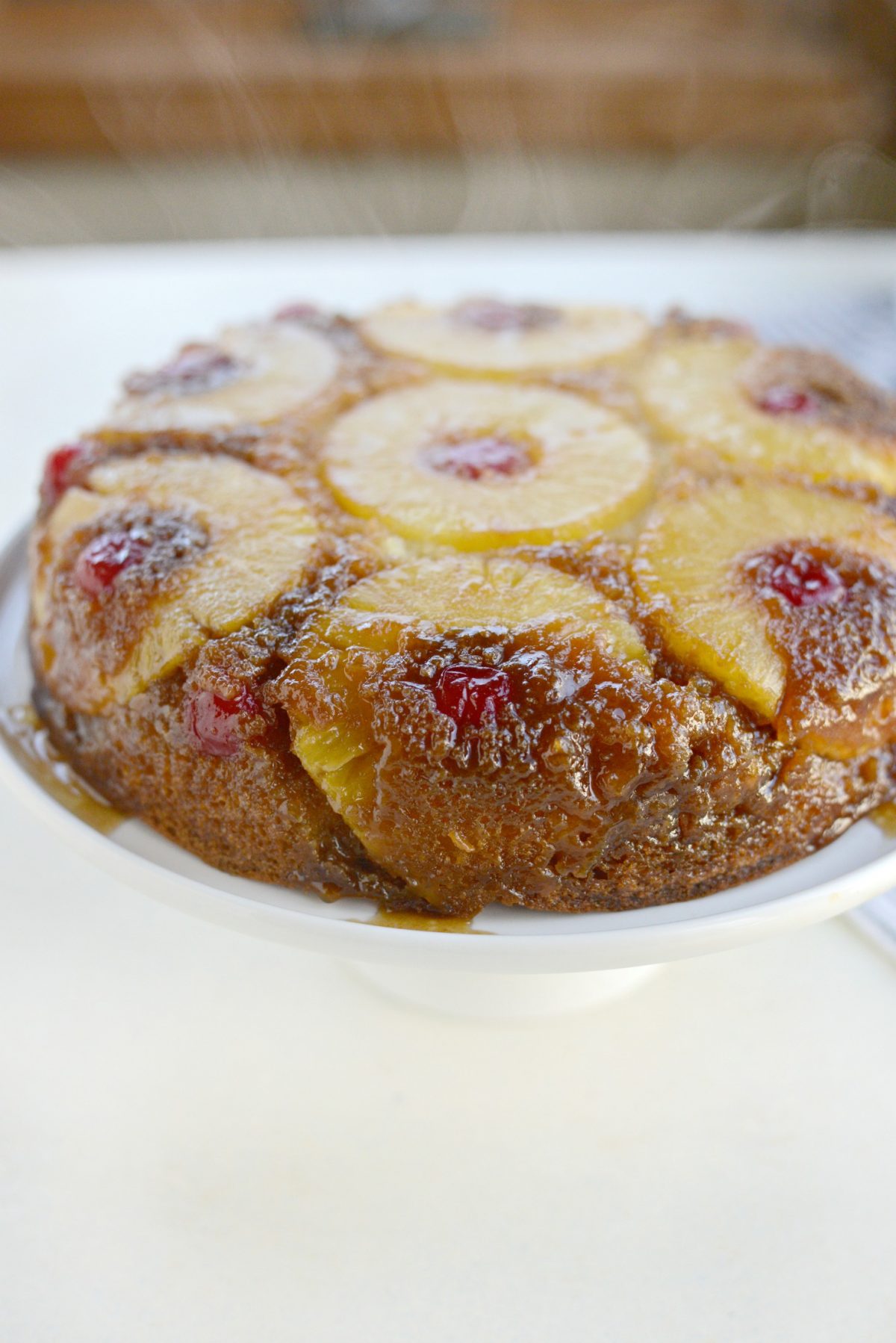 Allow the cake to rest in the pan for 10 minutes before inverting it onto a cake plate or stand.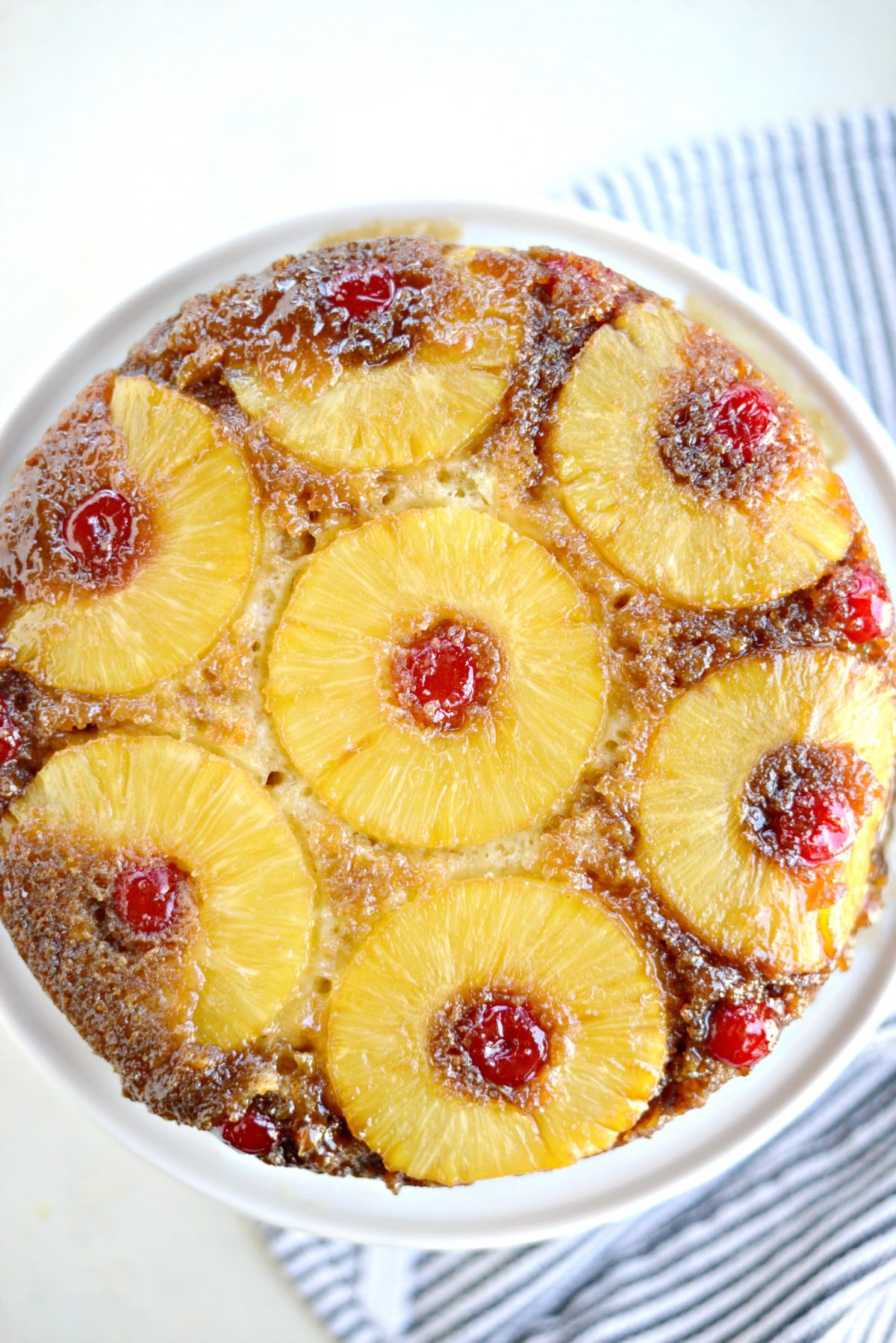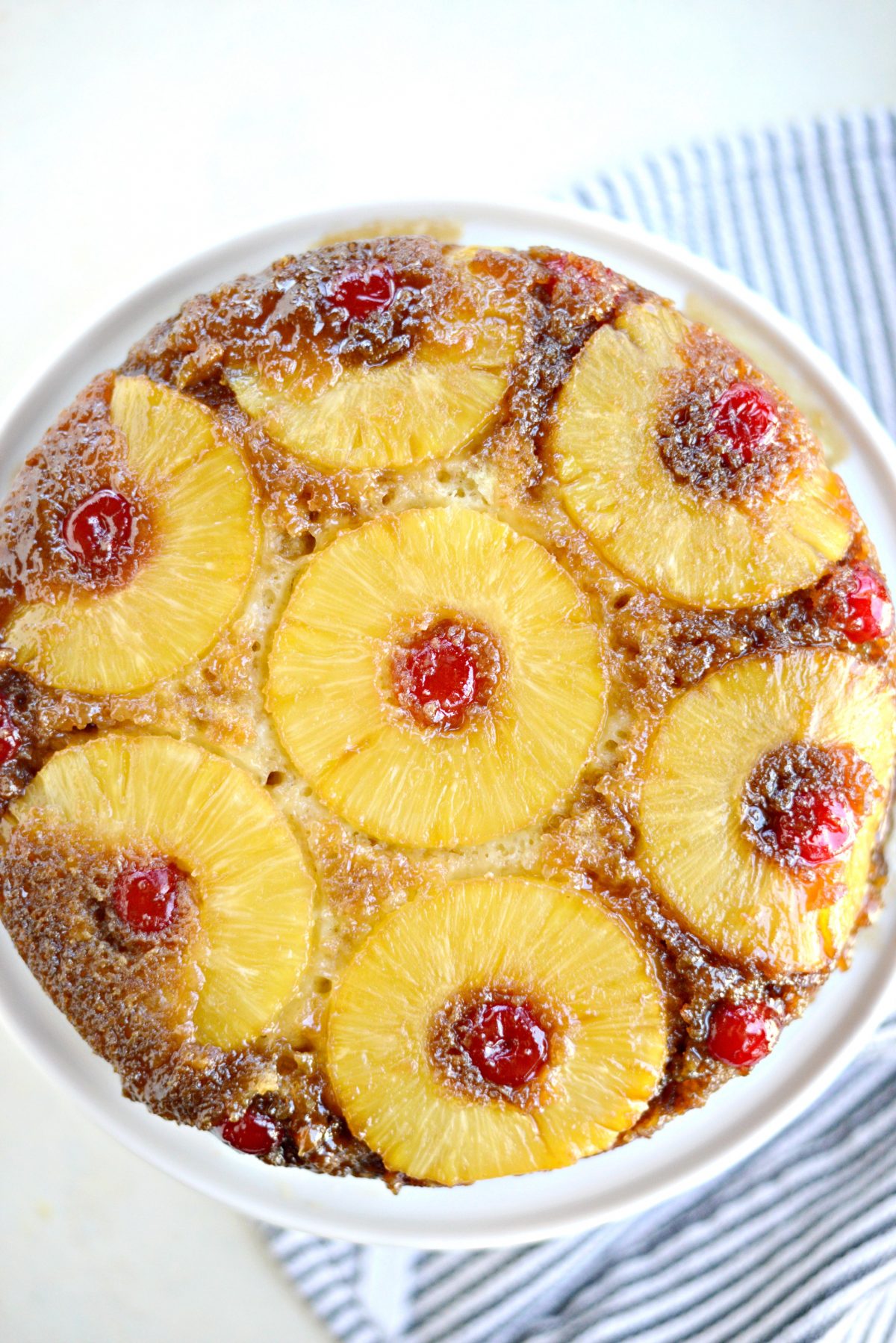 See?! SO incredibly easy and it is out of this world delicious. The pineapple are so tender and sweet and the brown sugar is glazed over every square inch. Serve with a dollop whipped cream or scoop of vanilla ice cream.
For More Cake Recipes Click Here!
Enjoy! And if you give this Pineapple Upside Down Cake recipe a try, let me know! Snap a photo and tag me on twitter or instagram!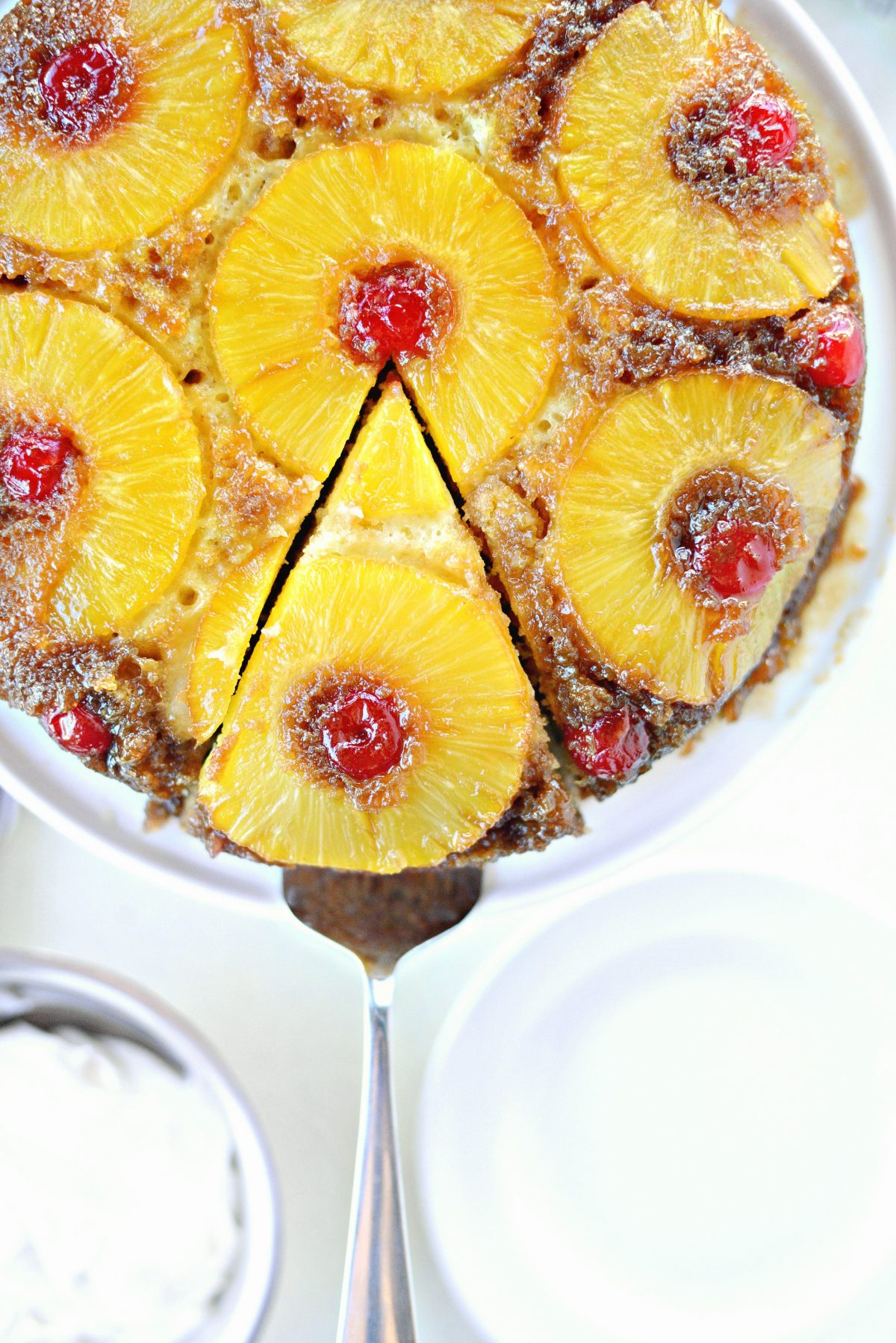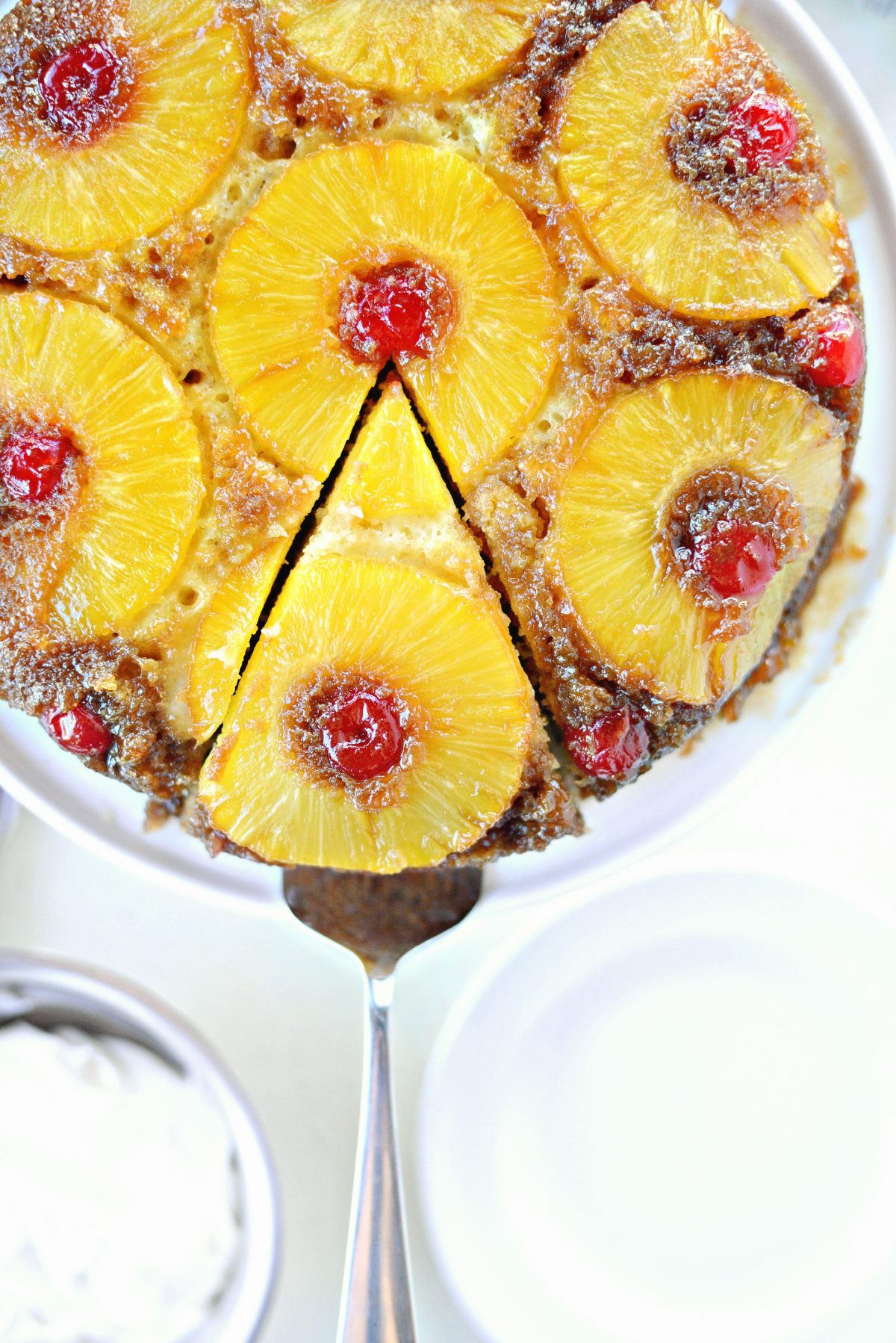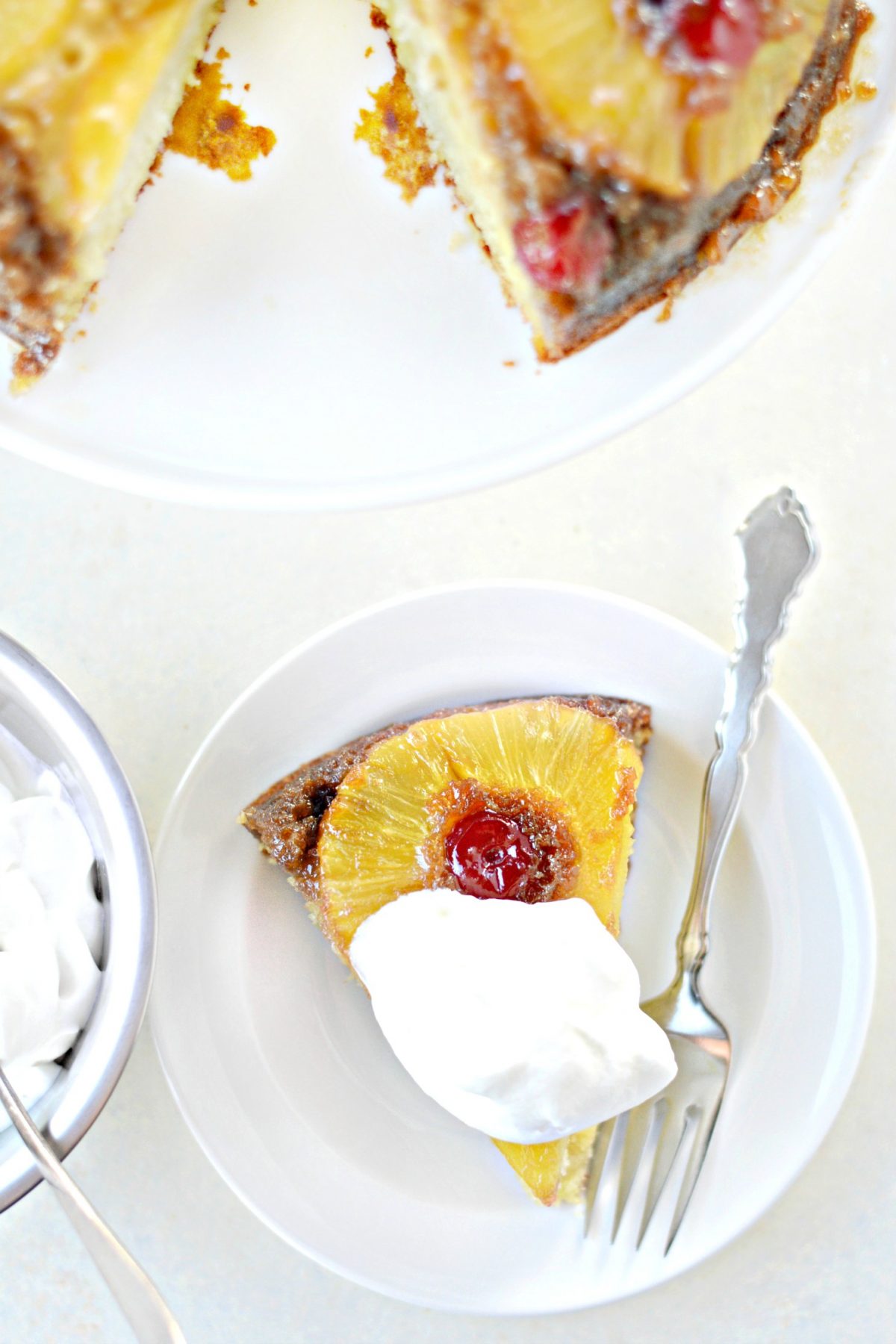 This post may contain affiliate links.
Buy the Cookbook: Simply Scratch : 120 Wholesome Homemade Recipes Made Easy Now available on Amazon »
THANK YOU in advance for your support!