What has three fantastical cheeses, is sandwiched between Italian bread and griddle in butter until golden and crispy? Why this fancy  three-cheese grilled cheese sandwich, of course.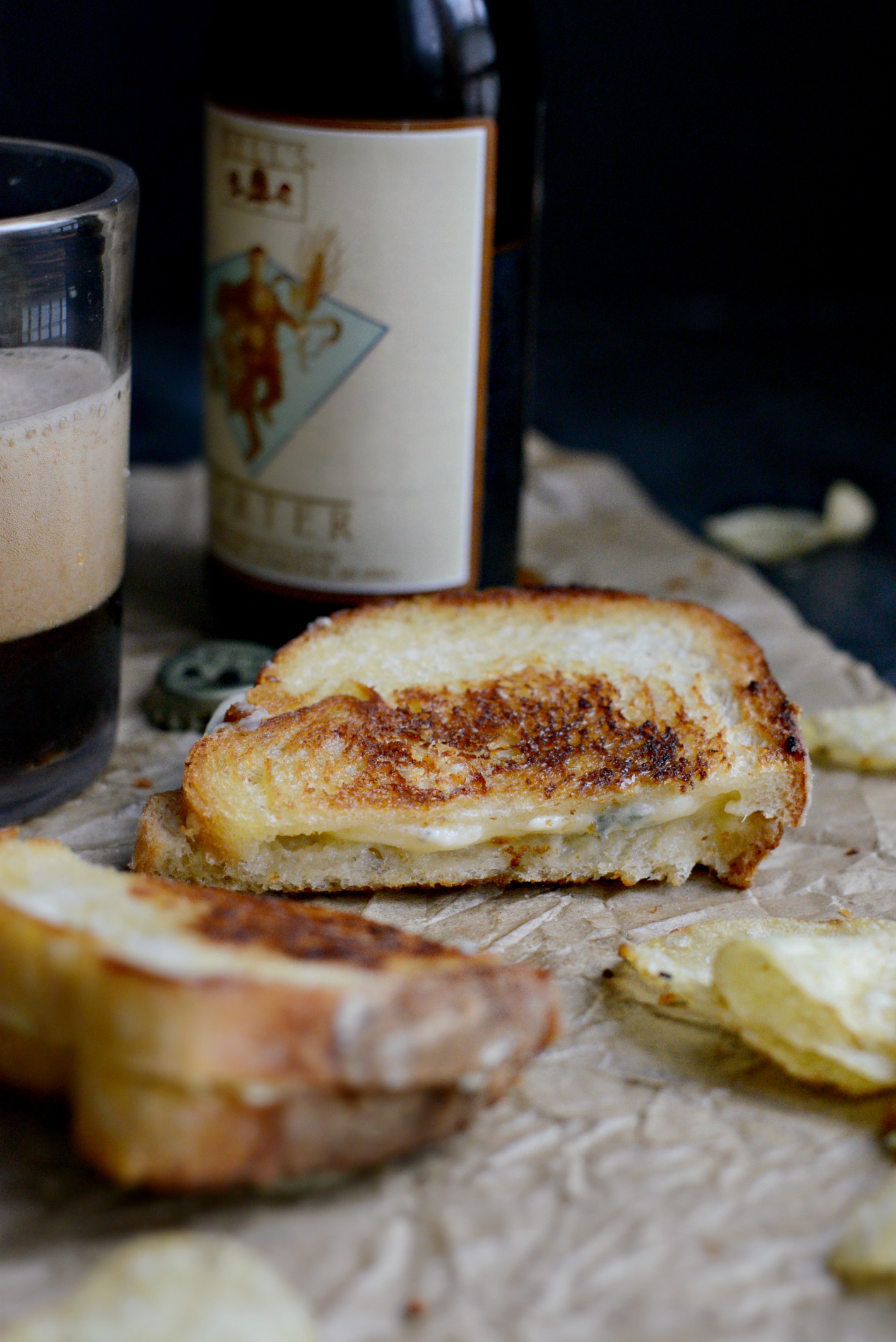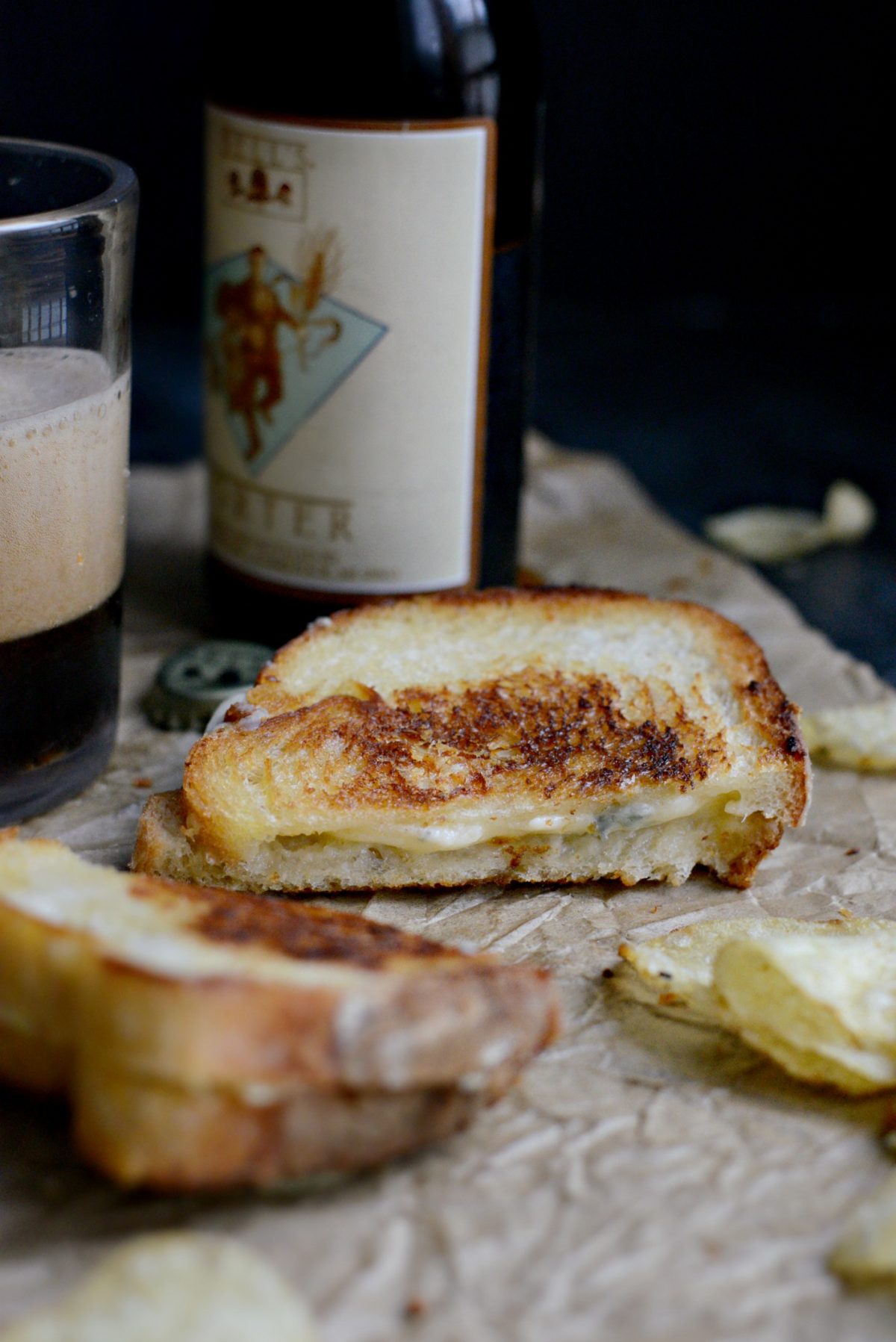 My least favorite thing to photograph is a grilled cheese. Clearly, as you see zero cheese strings stretching between sandwich halves because I waited too long setting up this shot.  I debated reshooting this sandwich because I so wanted shots of a stringing, gooey grilled cheese– which it would have been if I could just work quicker. I'm a virgo, and perfectionist I am even though these are far from perfect looking… they're perfect tasting.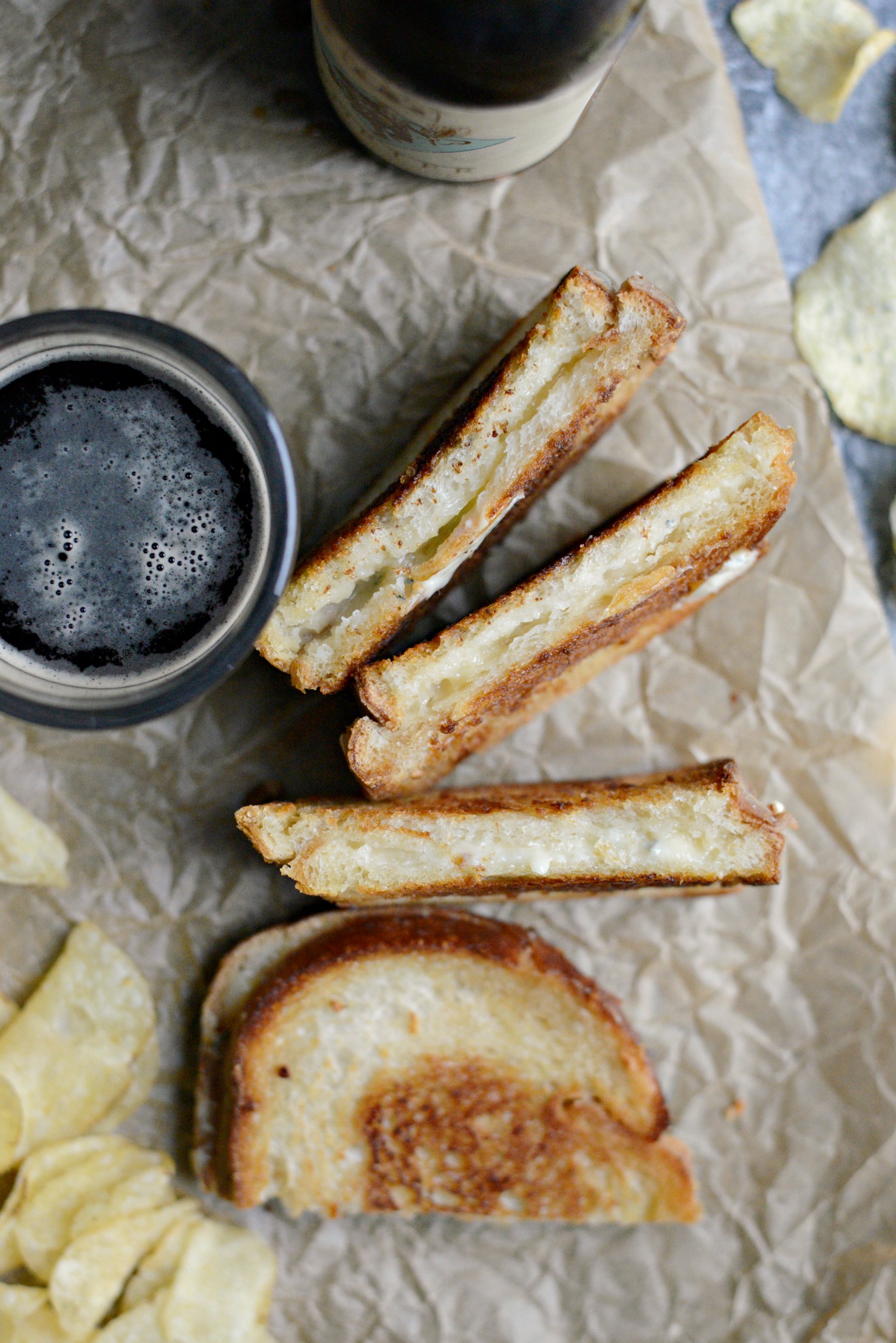 The three cheeses: sharp Vermont white cheddar, Parmesan Reggiano and blue cheese. Alone those cheese are fabulous, but together, under one bread roof? A (believe it or not) gooey, delicious and fancy masterpiece.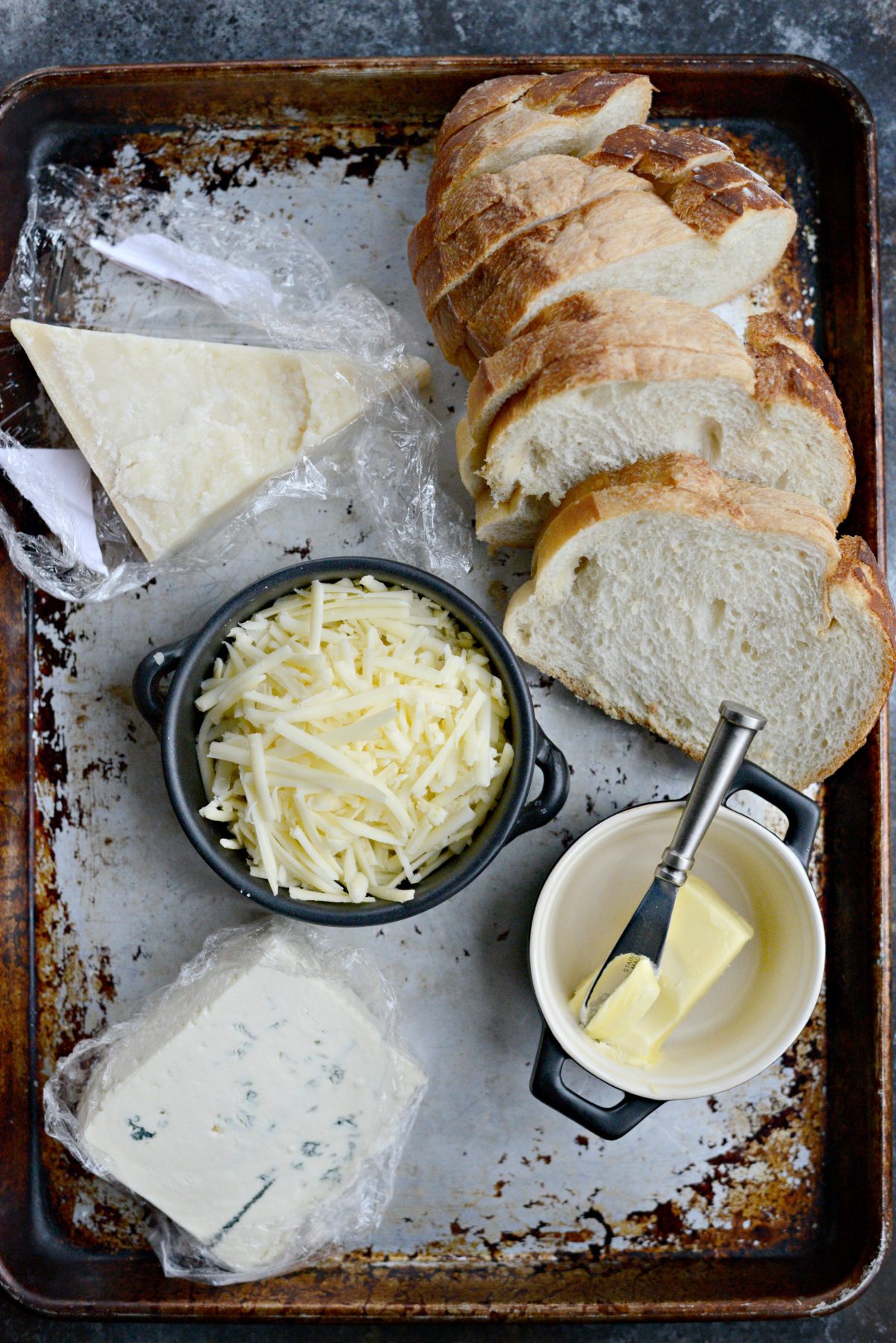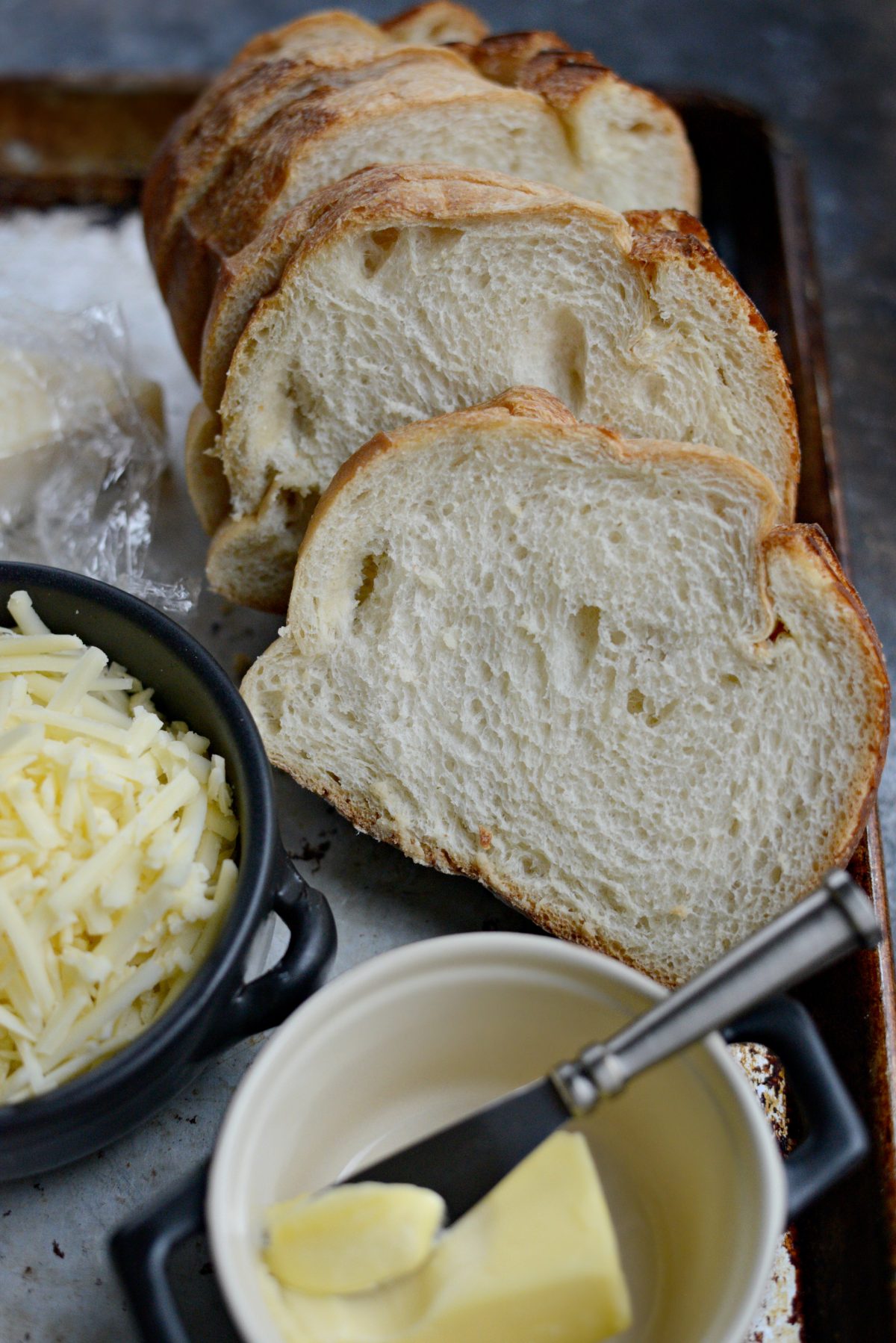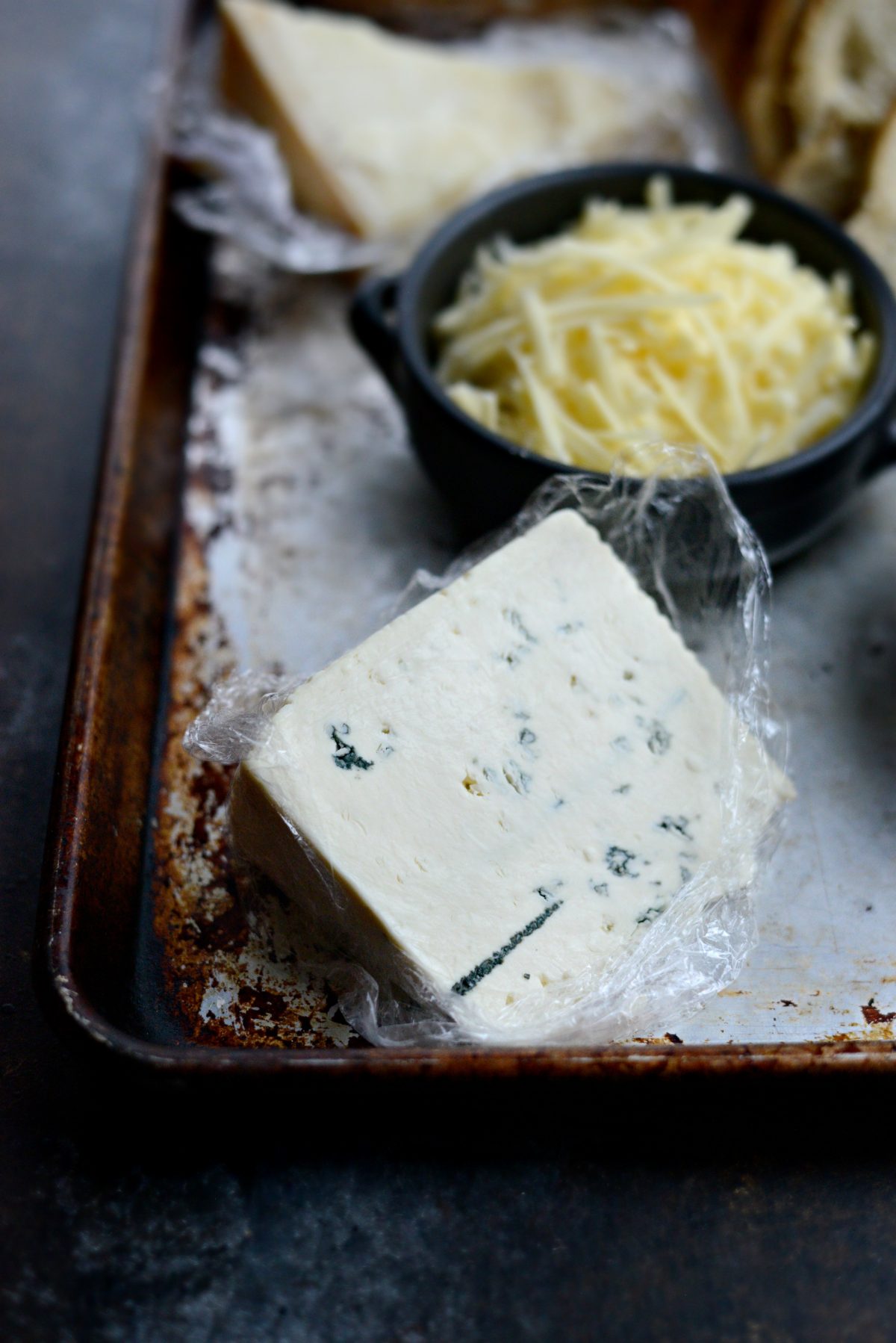 Gather your ingredients. When it comes to grilled cheese making, I never measure. It's kind of hard to screw up, no? Grab good Italian bread, butter, blue cheese, freshly grated Vermont white cheddar and Parmesan Reggiano and get these sandwiches rollin.
P.s. The blue cheese makes these sandwiches as with all things.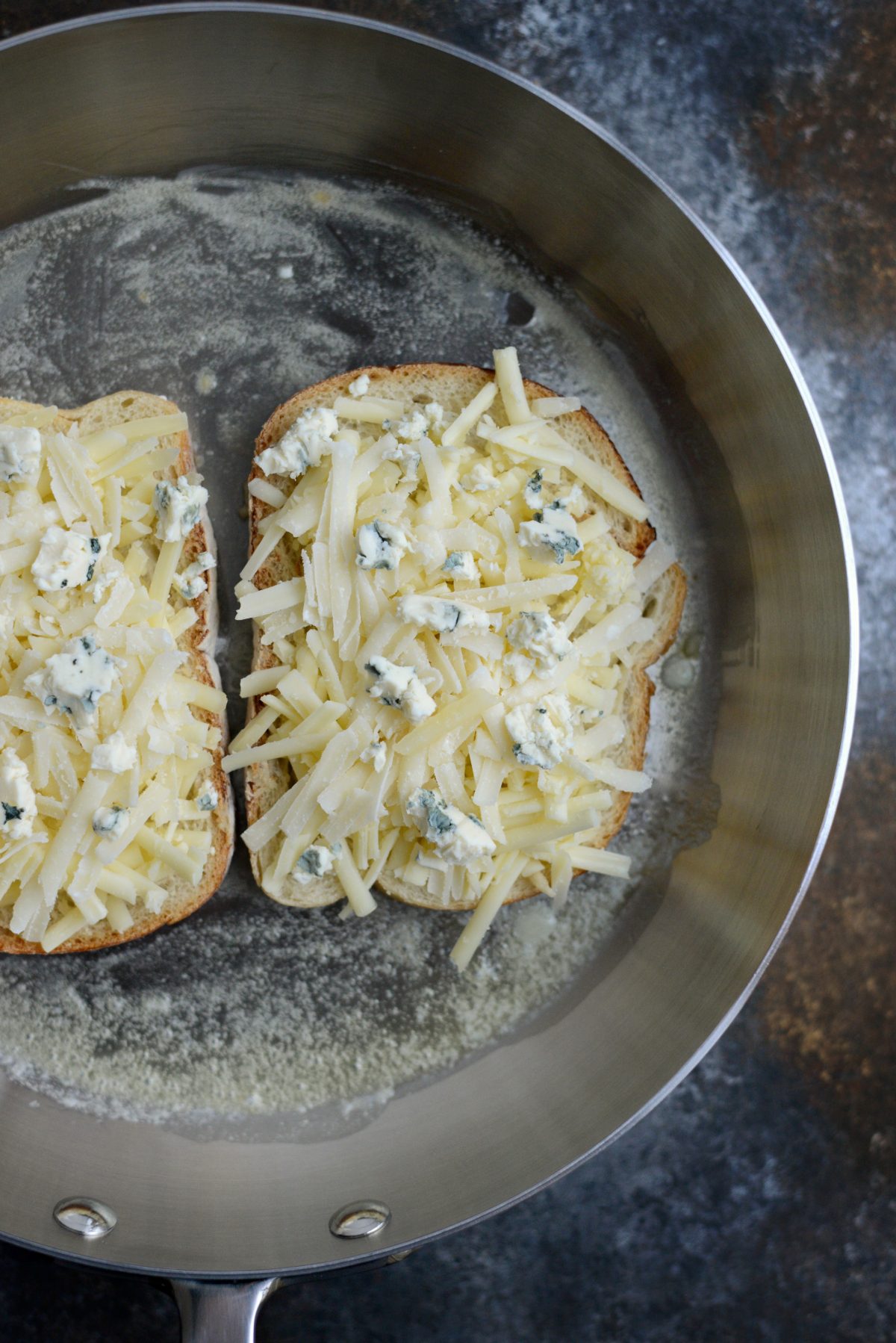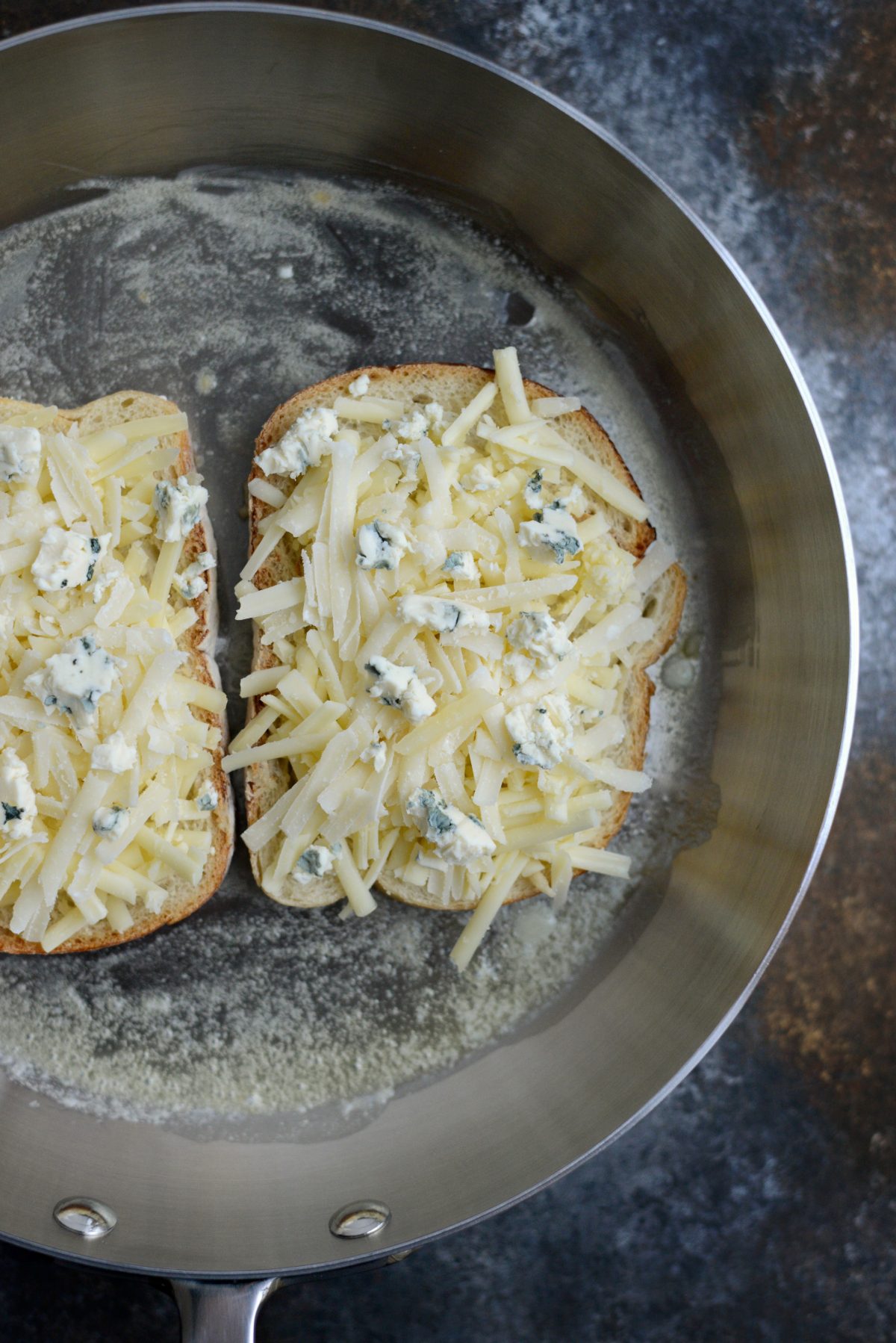 For two sandwiches, melt 2 tablespoons of (salted) butter in a skillet over medium. Place two slices of bread down and press a little so they start to absorb some of that butter. Top with white cheddar, Parmesan and then crumble the fresh blue cheese over top. Then top with more white cheddar and the remaining two slices and cover with a lid. Check every so often and when the bottom of the sandwiches are golden, crisp and GLORIOUS, give them a flip and repeat.
I will say that having room temperature cheeses makes for a better grilled cheese experience. The bread will golden and the cheese will melt perfectly!
Grilled cheese nirvana!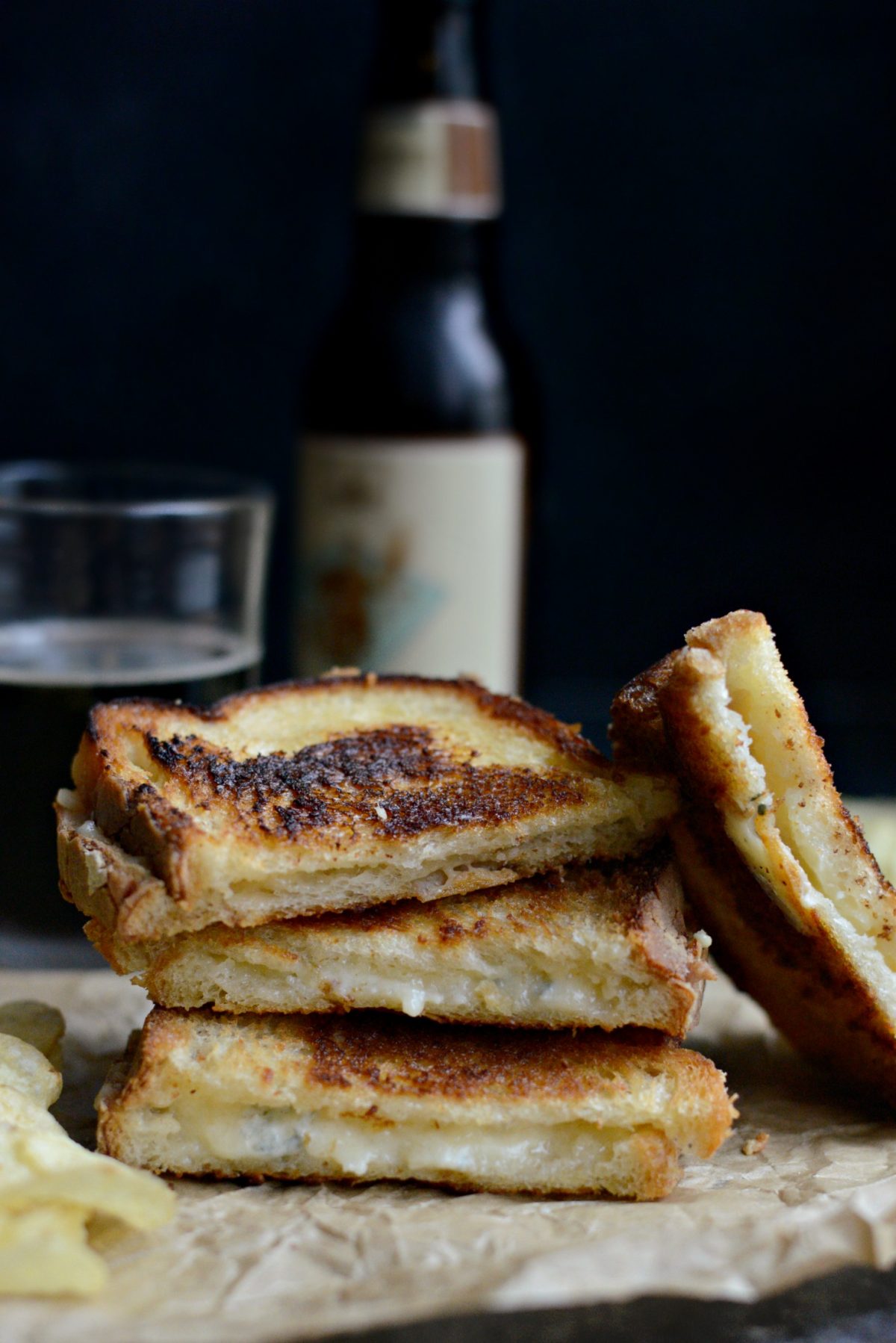 Serve with kettle chips or dunk in soup and prepare to swoon.
Enjoy! And if you give this recipe a try, let me know by snapping a photo and tagging me on twitter or instagram!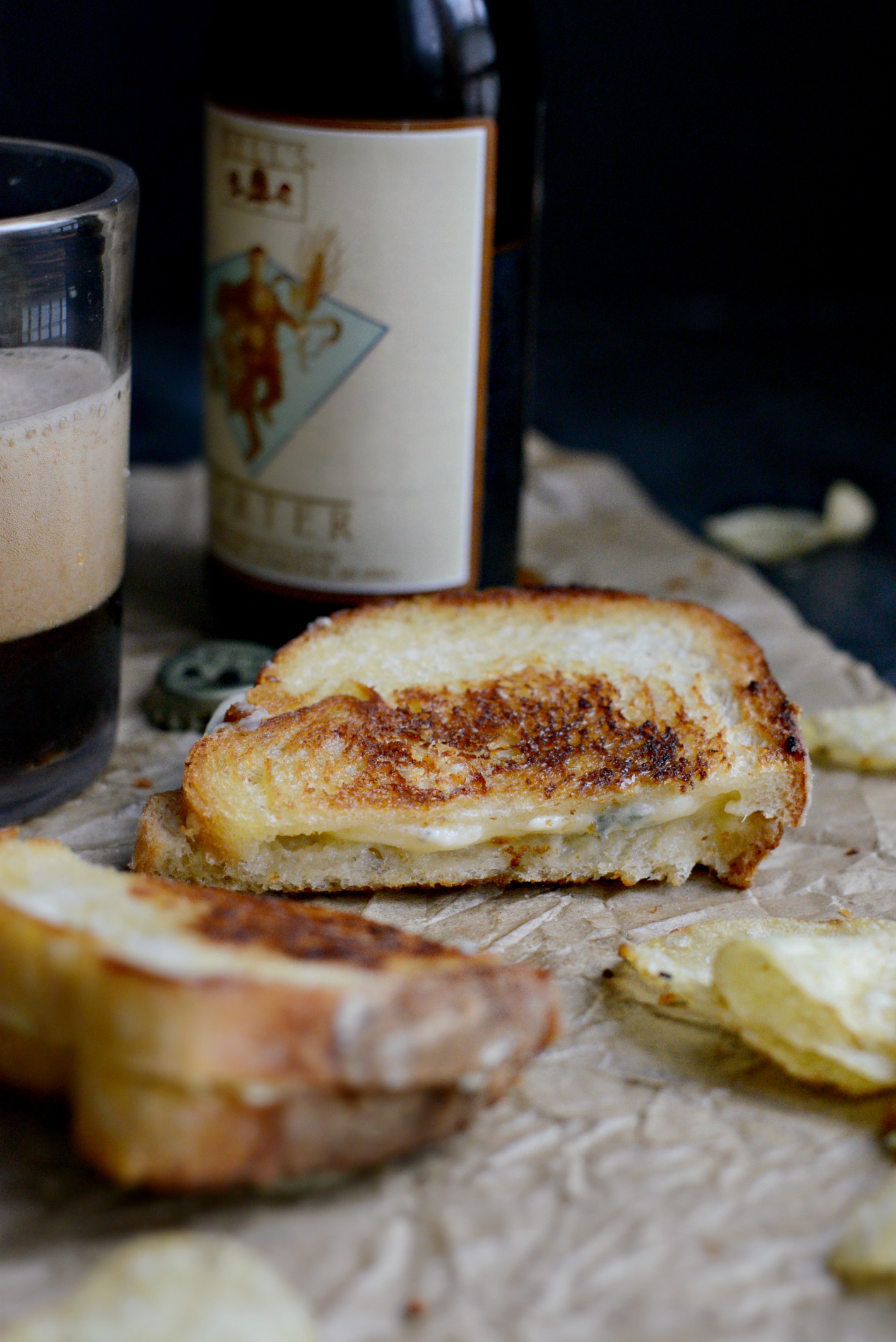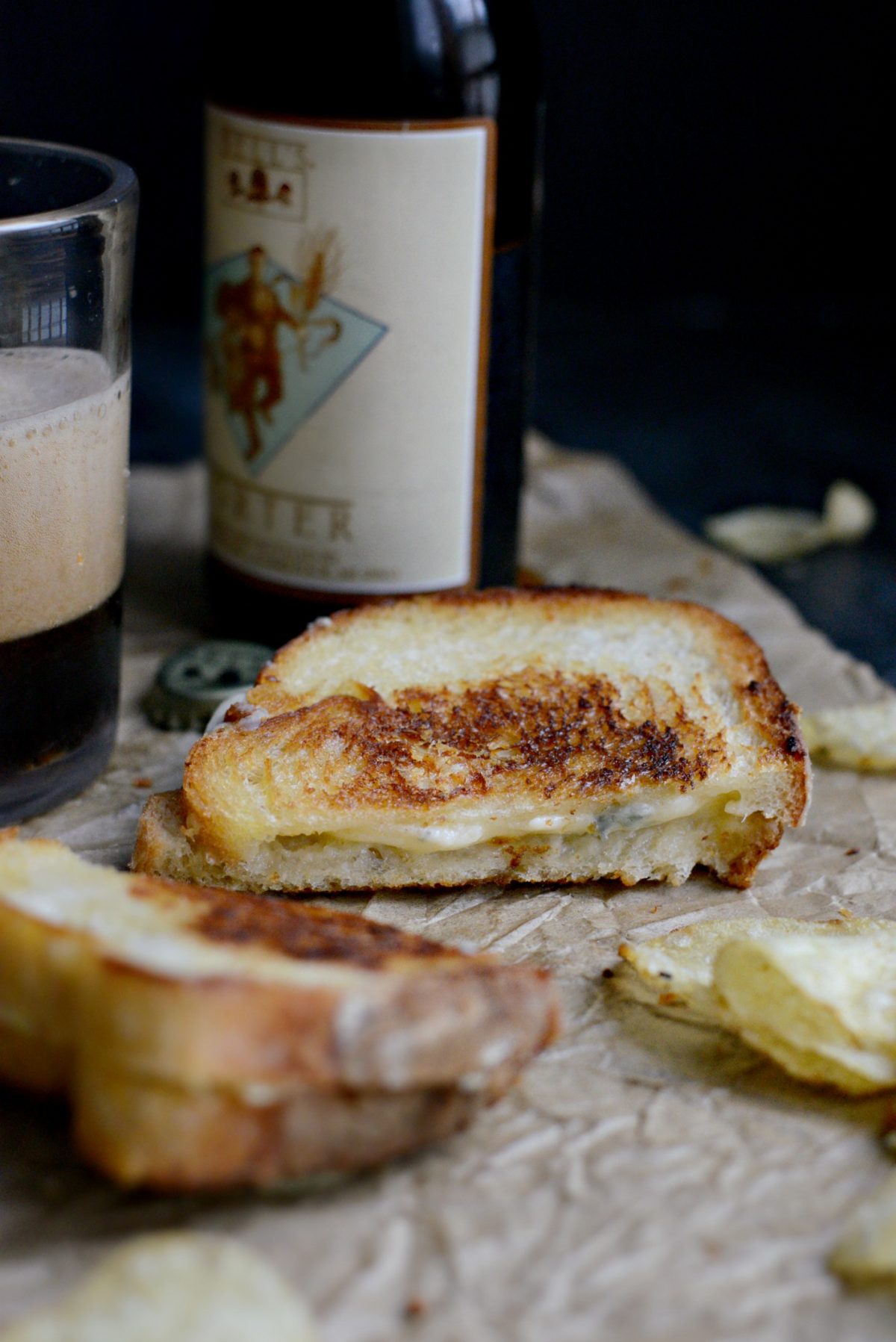 My cookbook Simply Scratch : 120 Wholesome Homemade Recipes Made Easy is now available! CLICK HERE for details and THANK YOU in advance! 
[this post contains affiliate links.]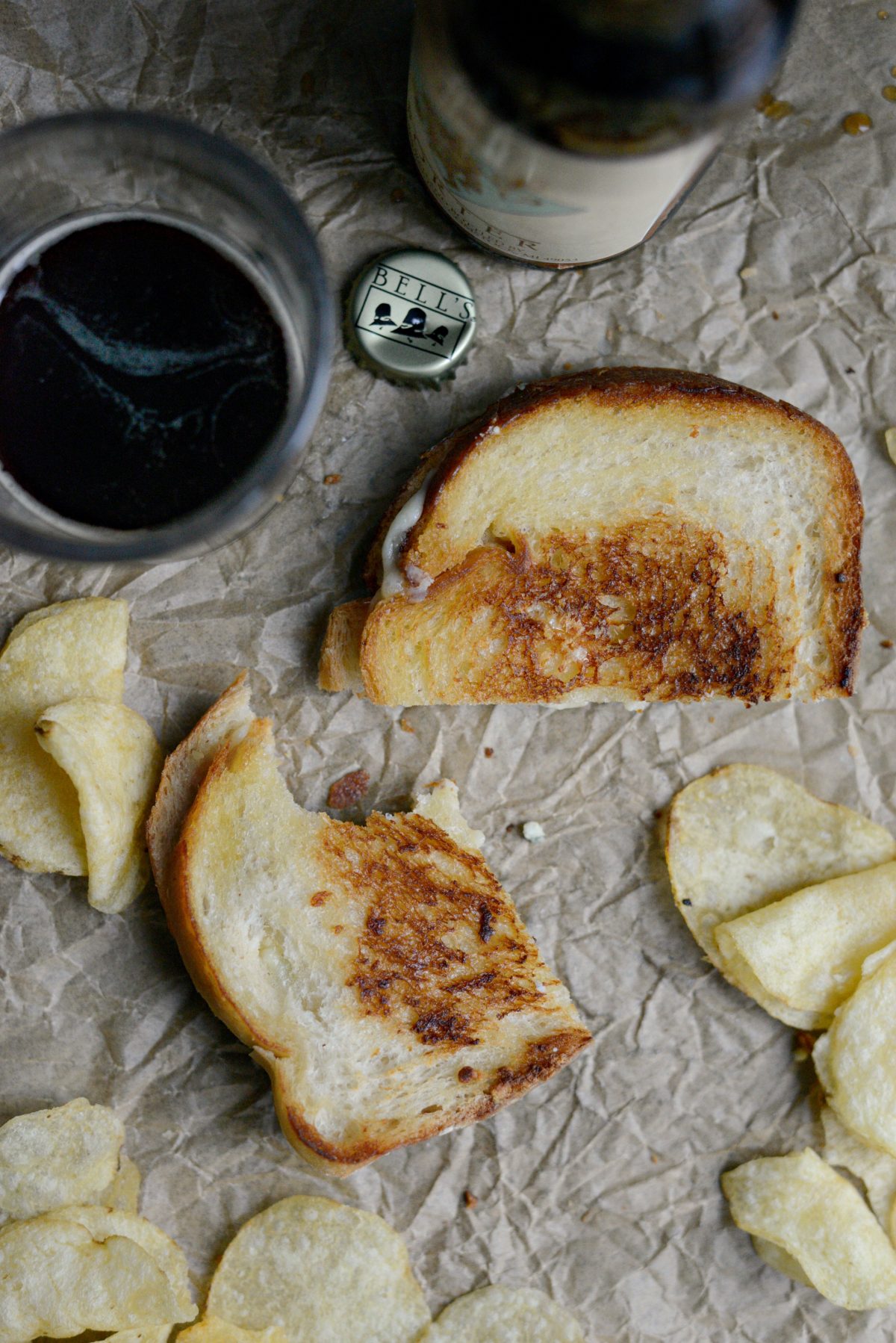 This post may contain affiliate links.
Buy the Cookbook: Simply Scratch : 120 Wholesome Homemade Recipes Made Easy Now available on Amazon »
THANK YOU in advance for your support!