Creamy and cool, mint chocolate chip ice cream is easily my favorite ice cream flavors. It's easy to make it at home and always tastes better when it's from scratch. Feel free to omit the green food coloring, I'm a little partial to the minty color.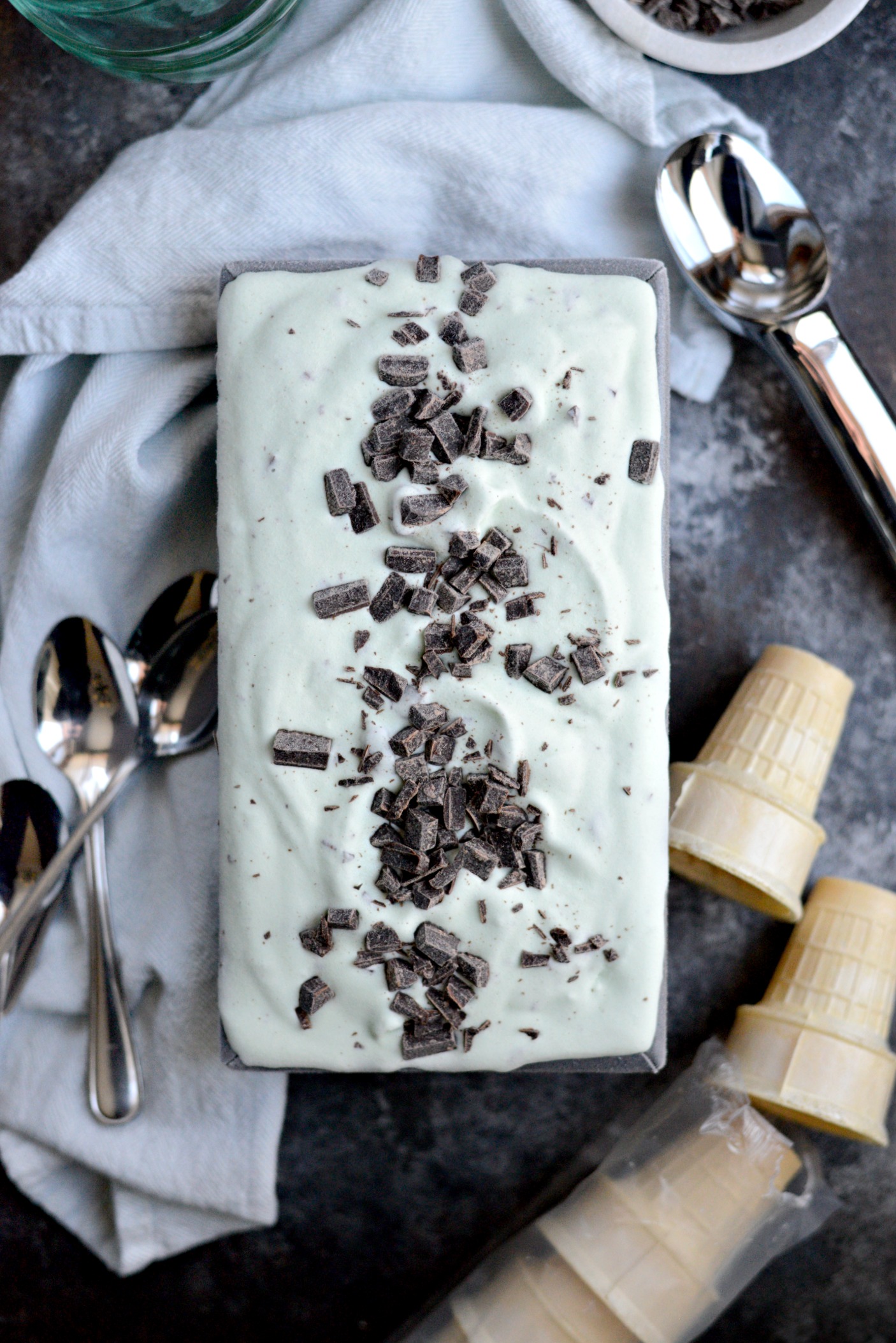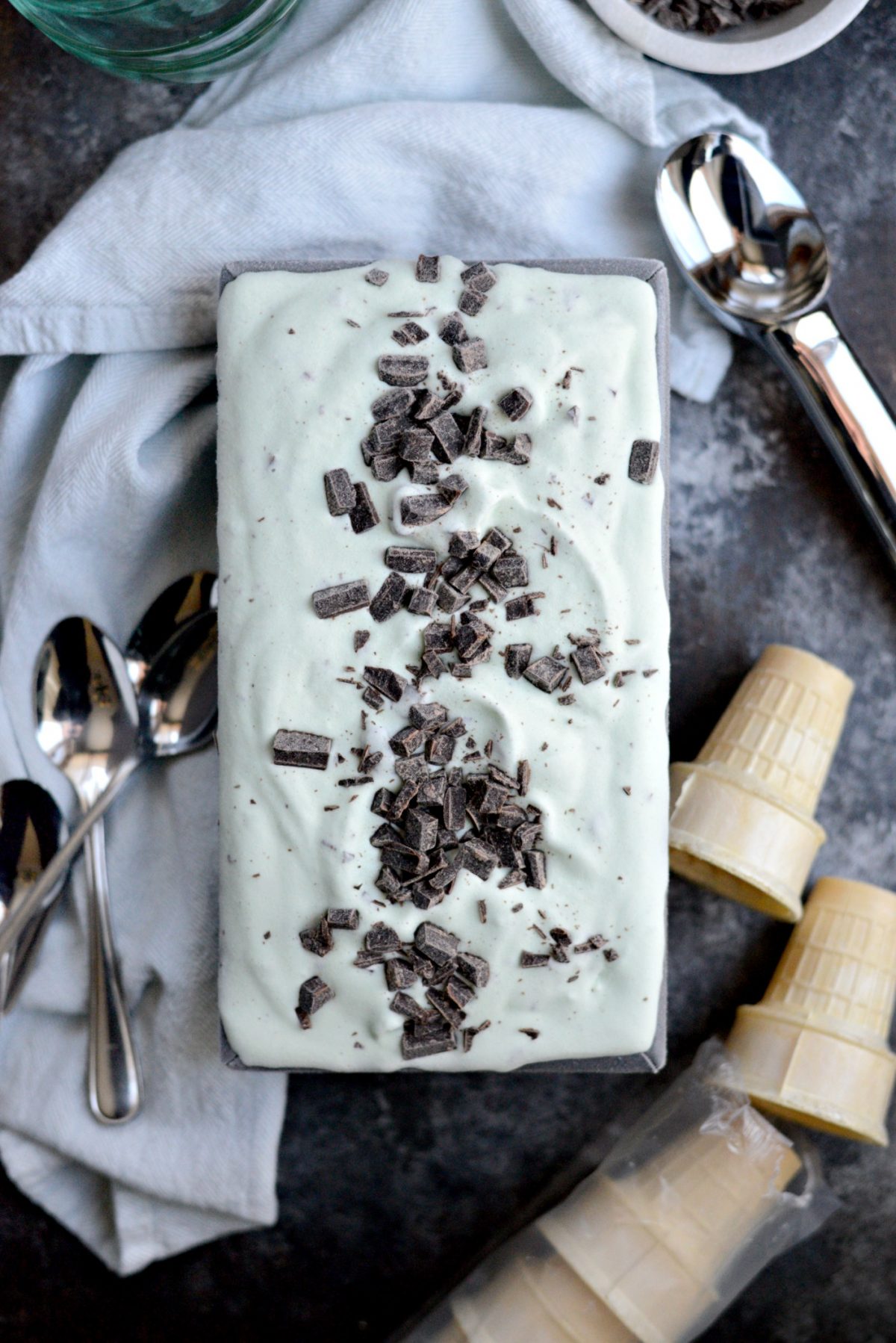 Happy St. Patrick's Day! Perhaps posting an ice cream recipe in March is a bit much. But it's green and we all need a little green on St. Patrick's Day amiright?! Although spring is right around the corner (hopefully) I'm not-so-secretly hoping that by me posting this mint chocolate chip ice cream recipe, warm weather will emerge and go from the mid-twenties to something warm enough that I can actually sit outside and enjoy a cone.
It's always this time of year that I start to get fed up with winter. I long for green leaves on trees, grass that needs to be cut, windows open and sitting in patio furniture on my deck. I don't even care if I have to wear a light sweater, just no more snow please. Or wind. Or power outages.
SO with all that in mind, I thought I would whip up a batch of my most favorite ice cream flavor in all the land, mint chocolate chip.
Cool creamy mint flavored ice cream thats studded with tiny pieces of chocolate that give the ice cream a little texture and complete my world with the mint-chocolate combo.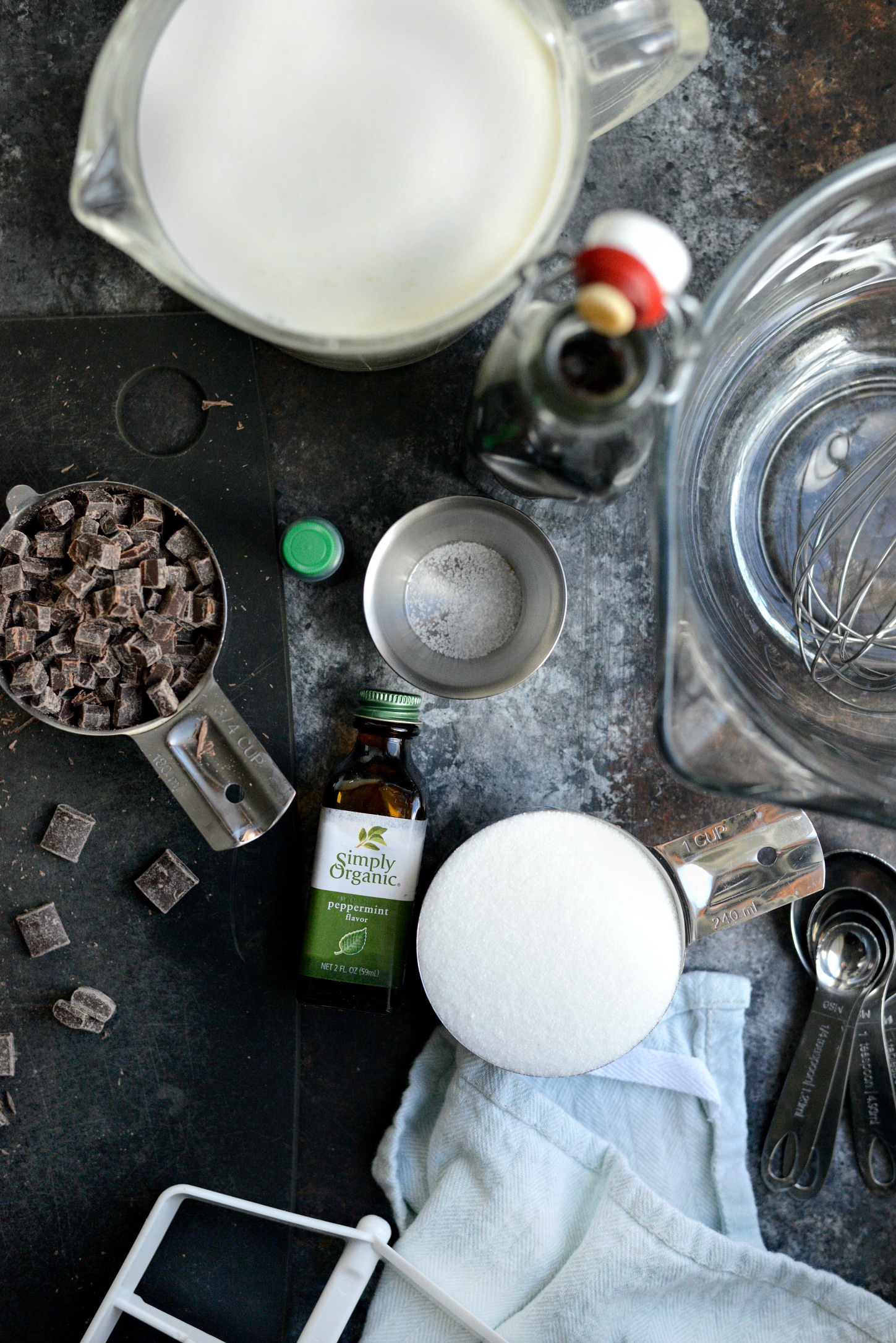 TO Make Homemade Mint Chocolate Chip Ice Cream You Will Need:
sugar
fine sea salt
heavy whipping cream
half & half
vanilla extract
peppermint extract
chocolate chips or chunks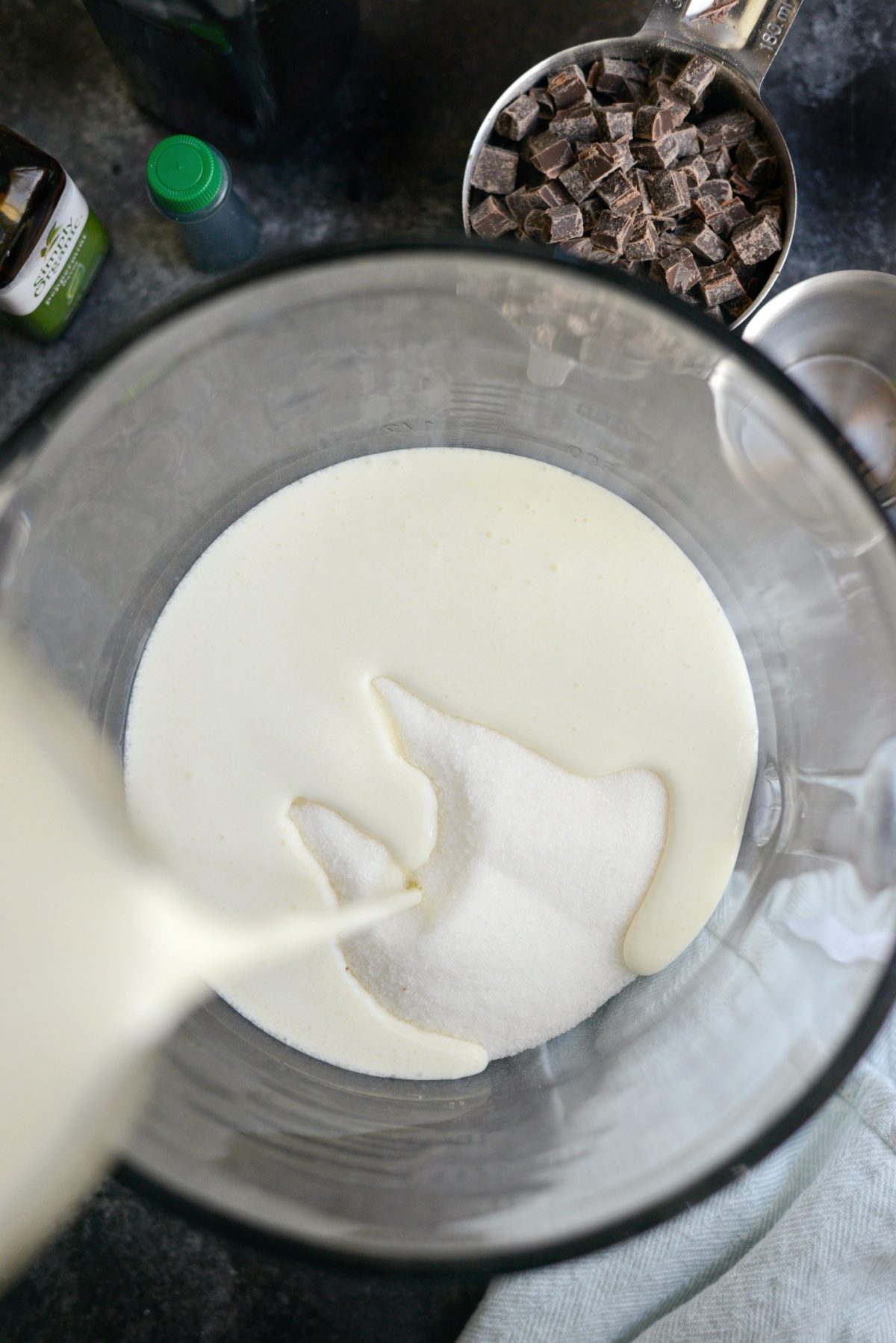 Start by adding a cup of sugar and sea salt to a large, 8-cup liquid measuring cup or a bowl (with a pour spout!). Then pour in the 2 cups of heavy cream and 2 cups of half & half. If you can't find half & half where you are, then you can use the ratio of 1 cup heavy cream and 1 cup whole milk in replacement.
Whisk until the sugar has been completely dissolved.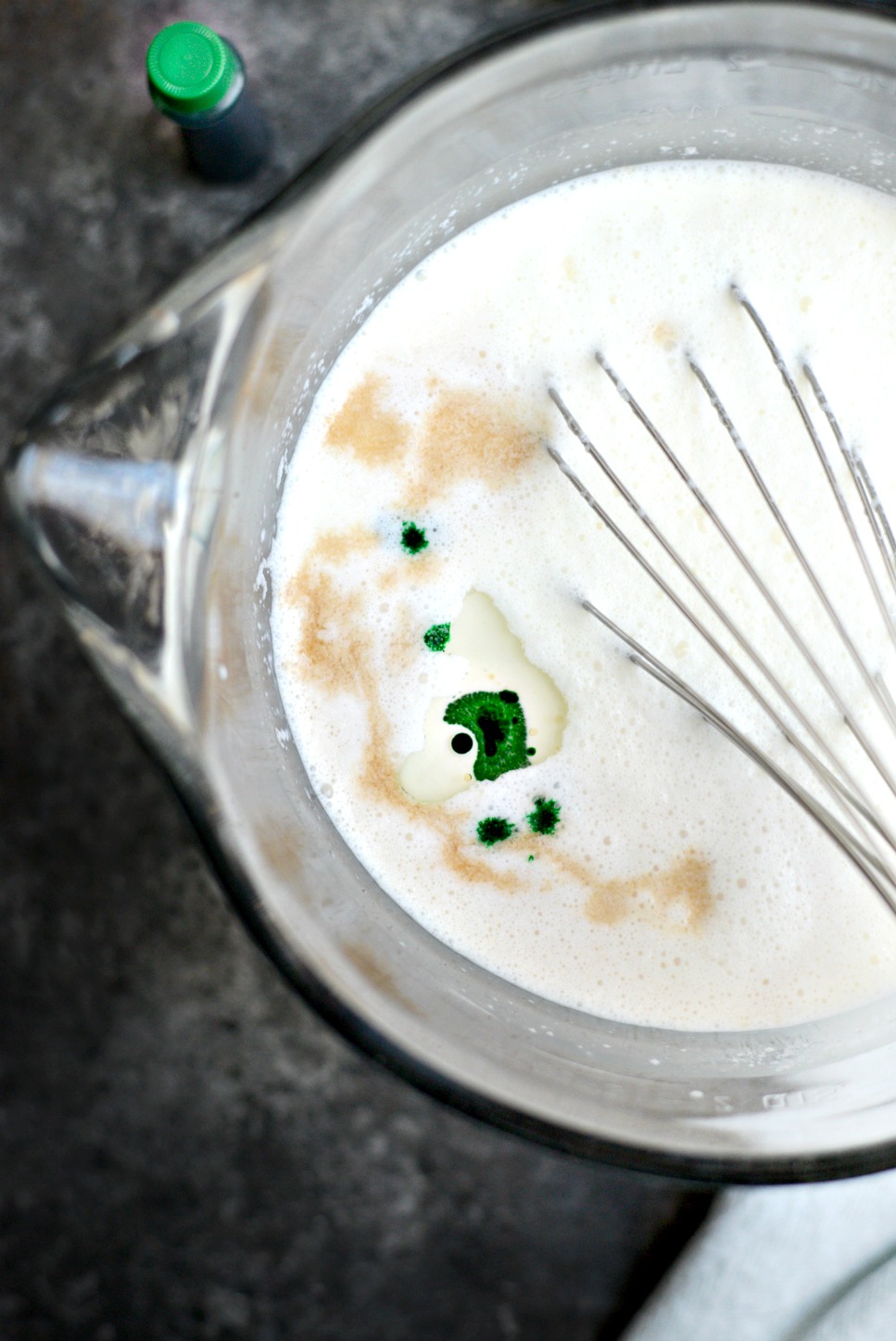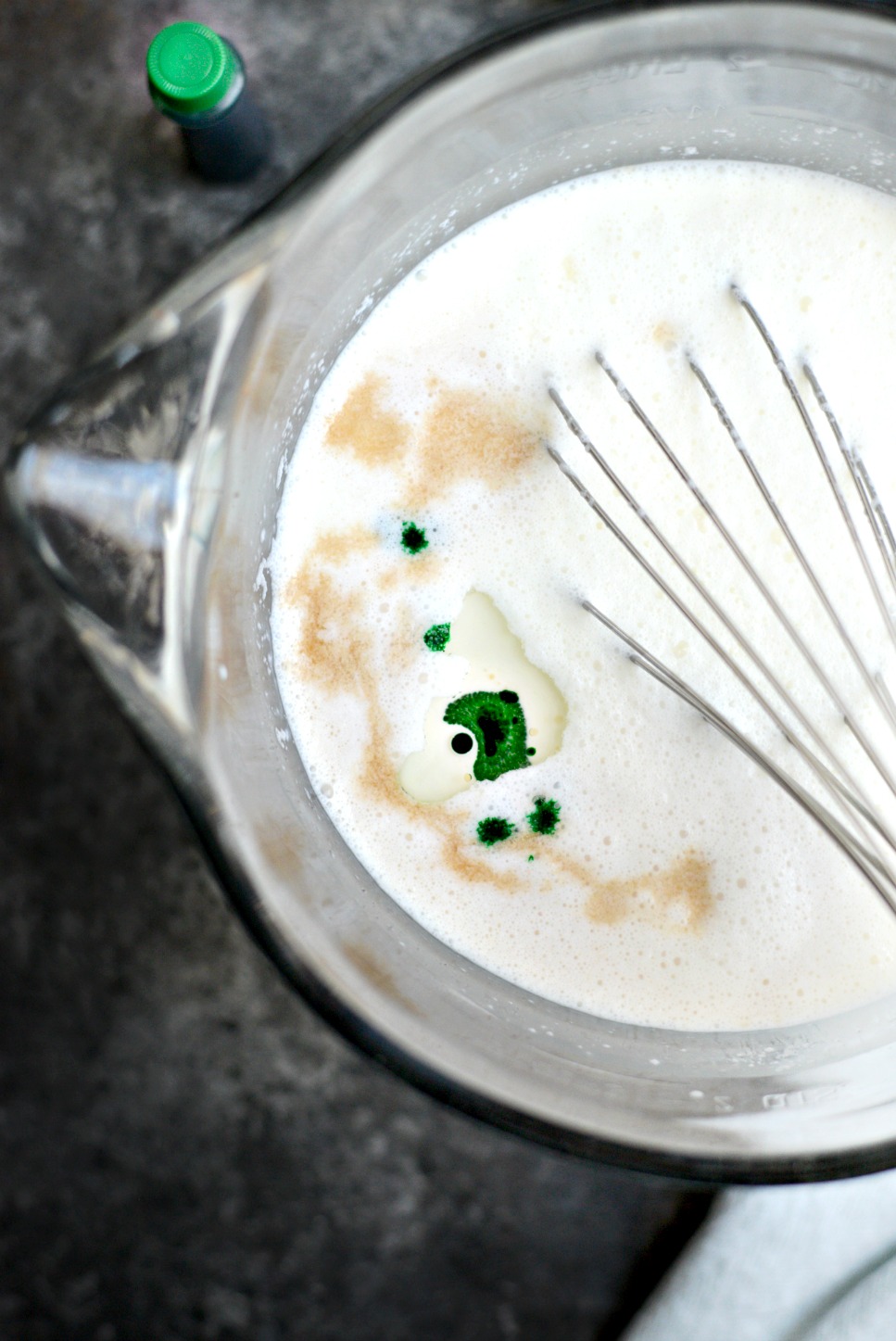 Then add in a teaspoon of both the vanilla and peppermint extract. I used this organic peppermint extract and love it! Then squeeze in 6 drops of green food coloring. You can totally omit this if food coloring isn't your thing. I rarely use it for anything other than dying eggs, but I like the minty green color in contrast to the dark chips of chocolate.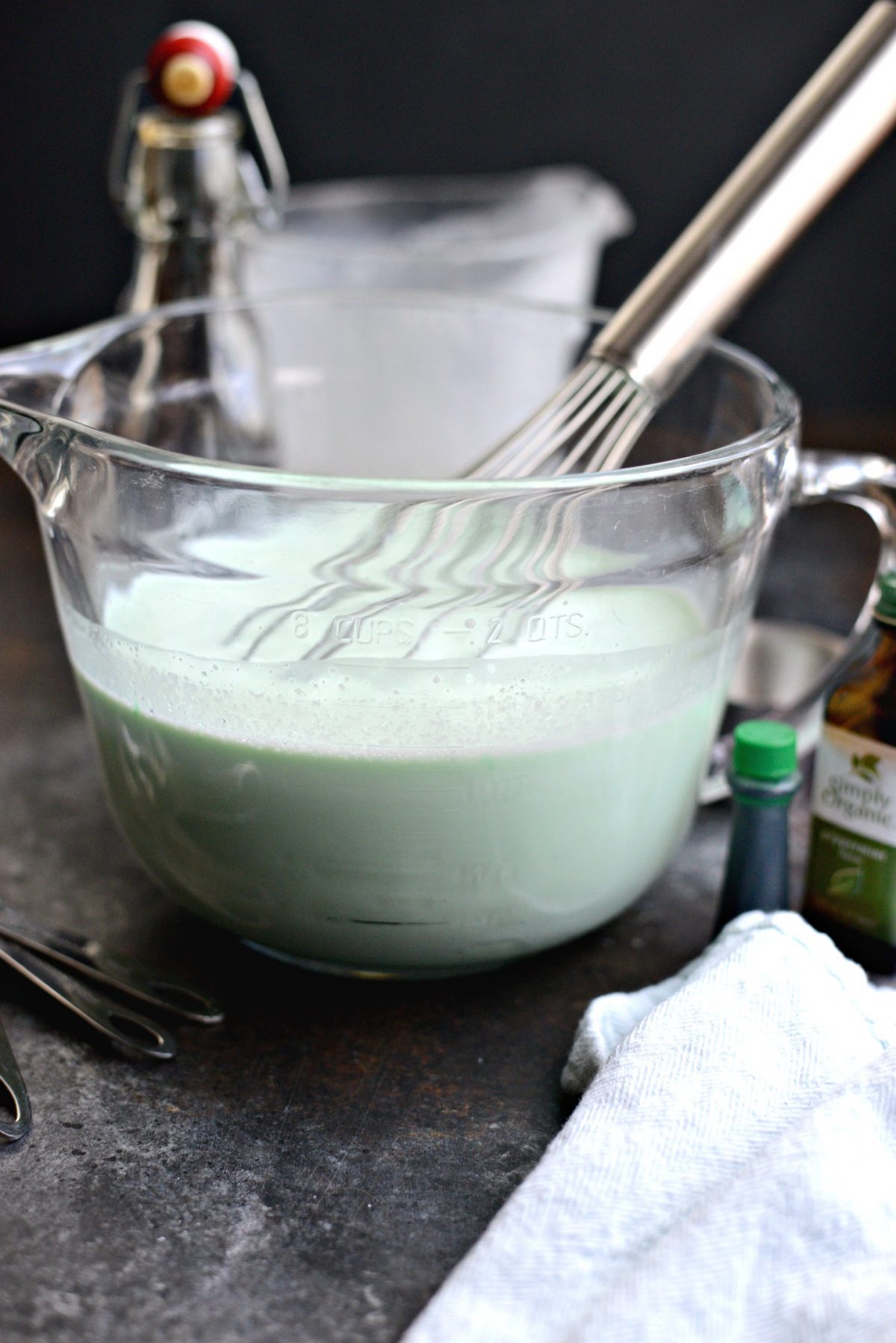 Whisk until combined, then cover and refrigerate for 1 to 2 hours or until thoroughly chilled.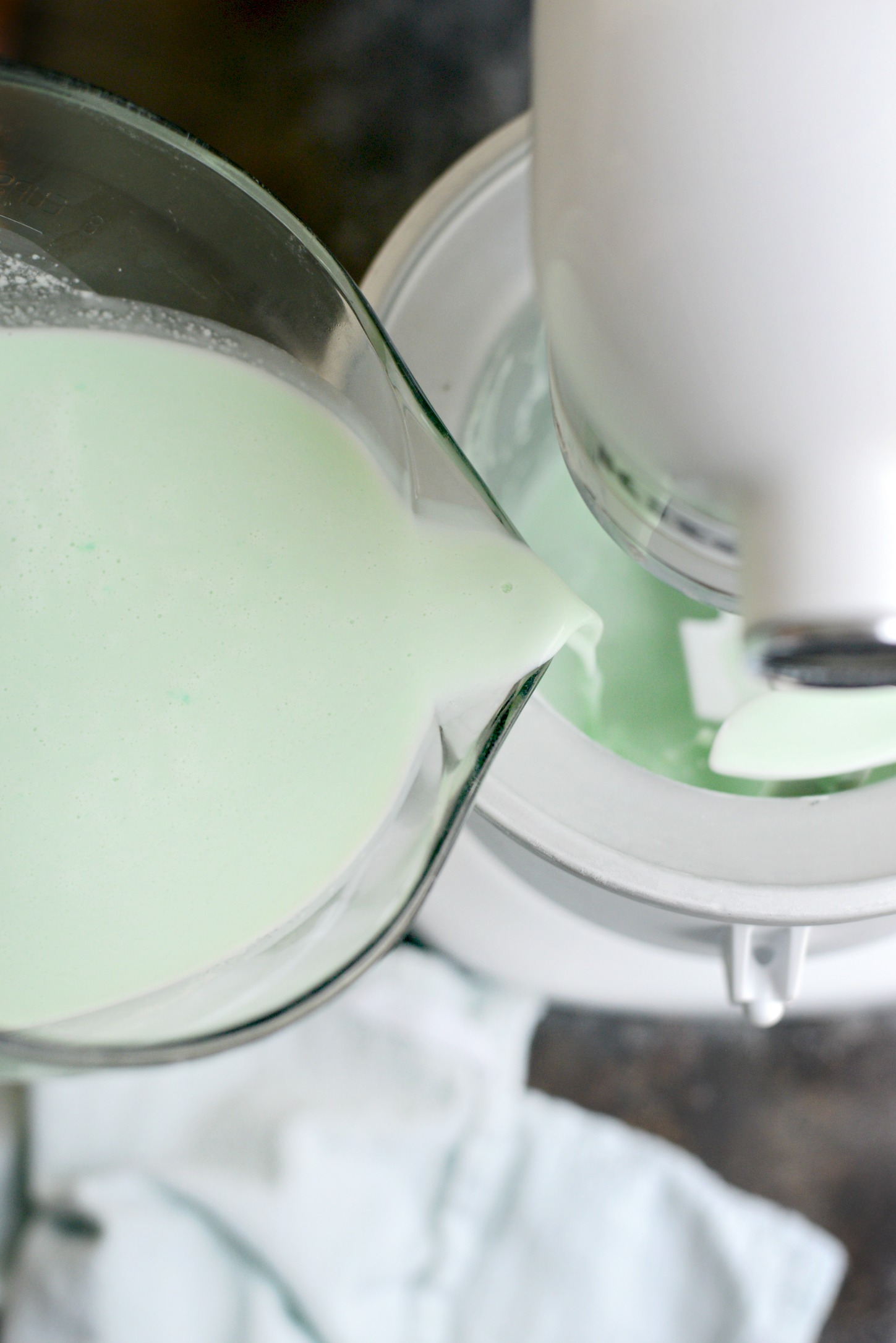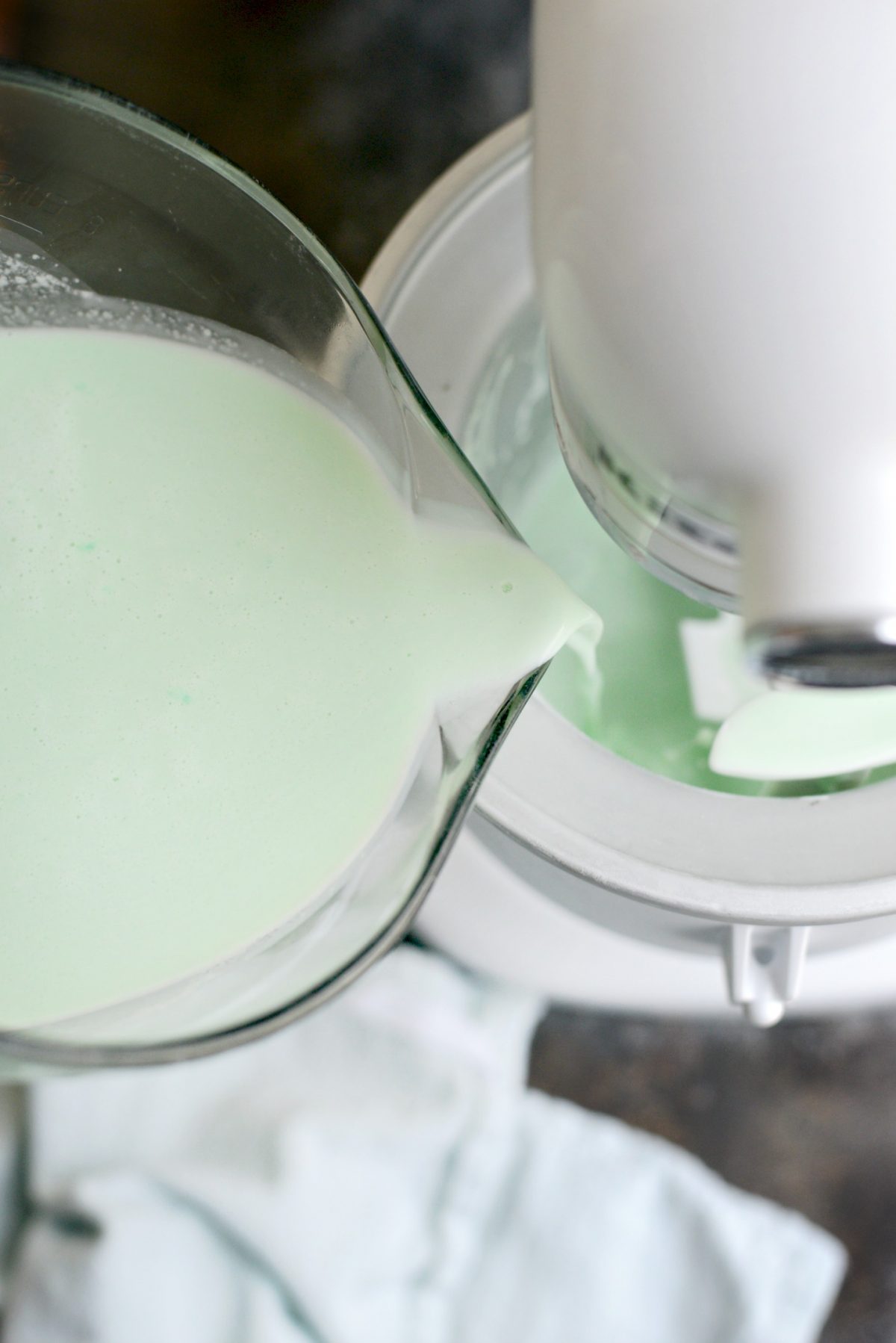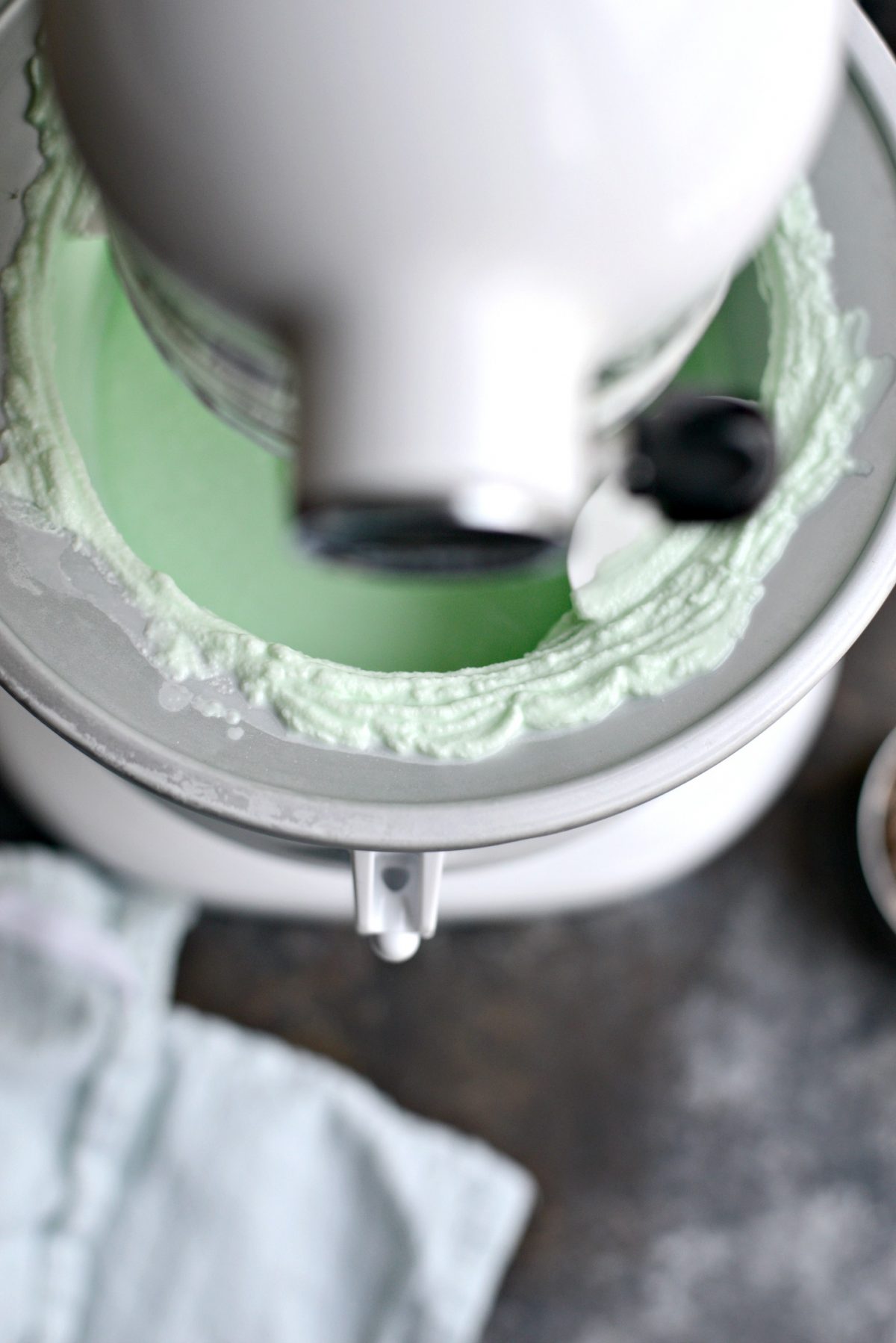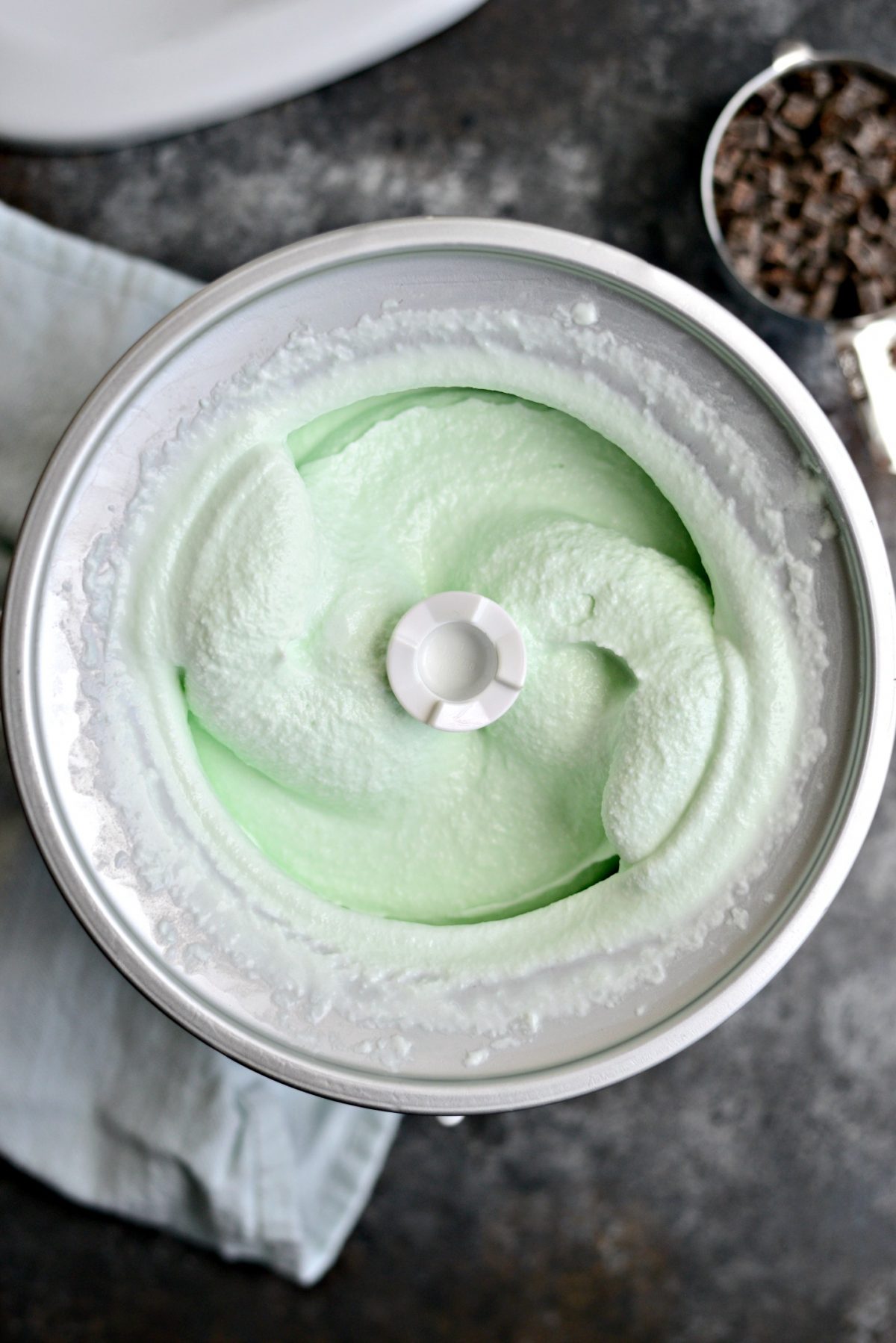 Following the manufacturers instructions, pour the ice cream base into the ice cream maker and churn until thick. If you have a Kitchen Aid mixer, I have the ice cream attachment/bowl (affiliate) and it gets the job done. For me it takes about 20 to 25 minutes for the ice cream base to get thick.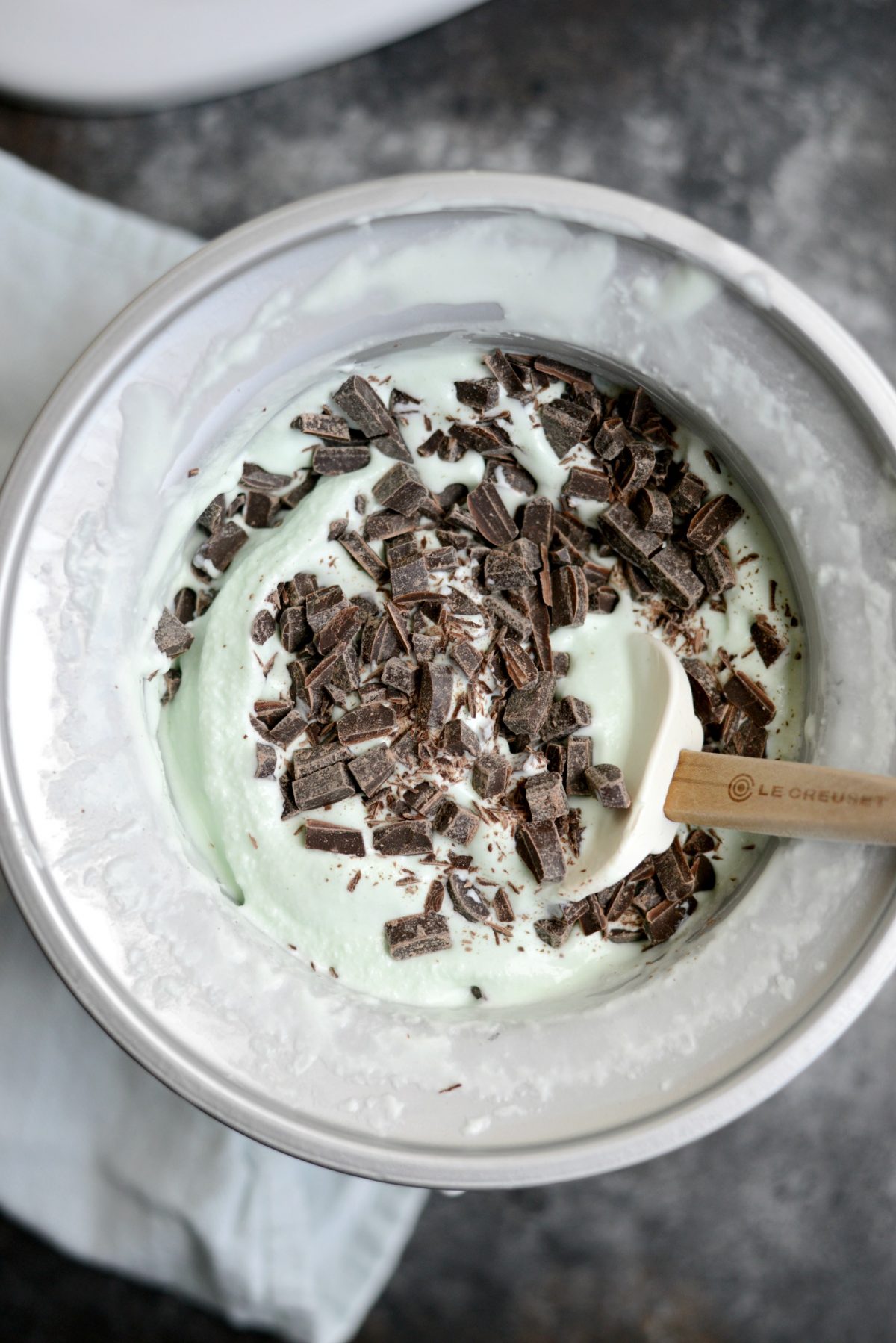 Next, fold in 1 heaping cup of small chunks of chocolate or mini chocolate chips. Add more or less as desired. I could only find large chocolate chunks, so I chopped mine up so they were smaller.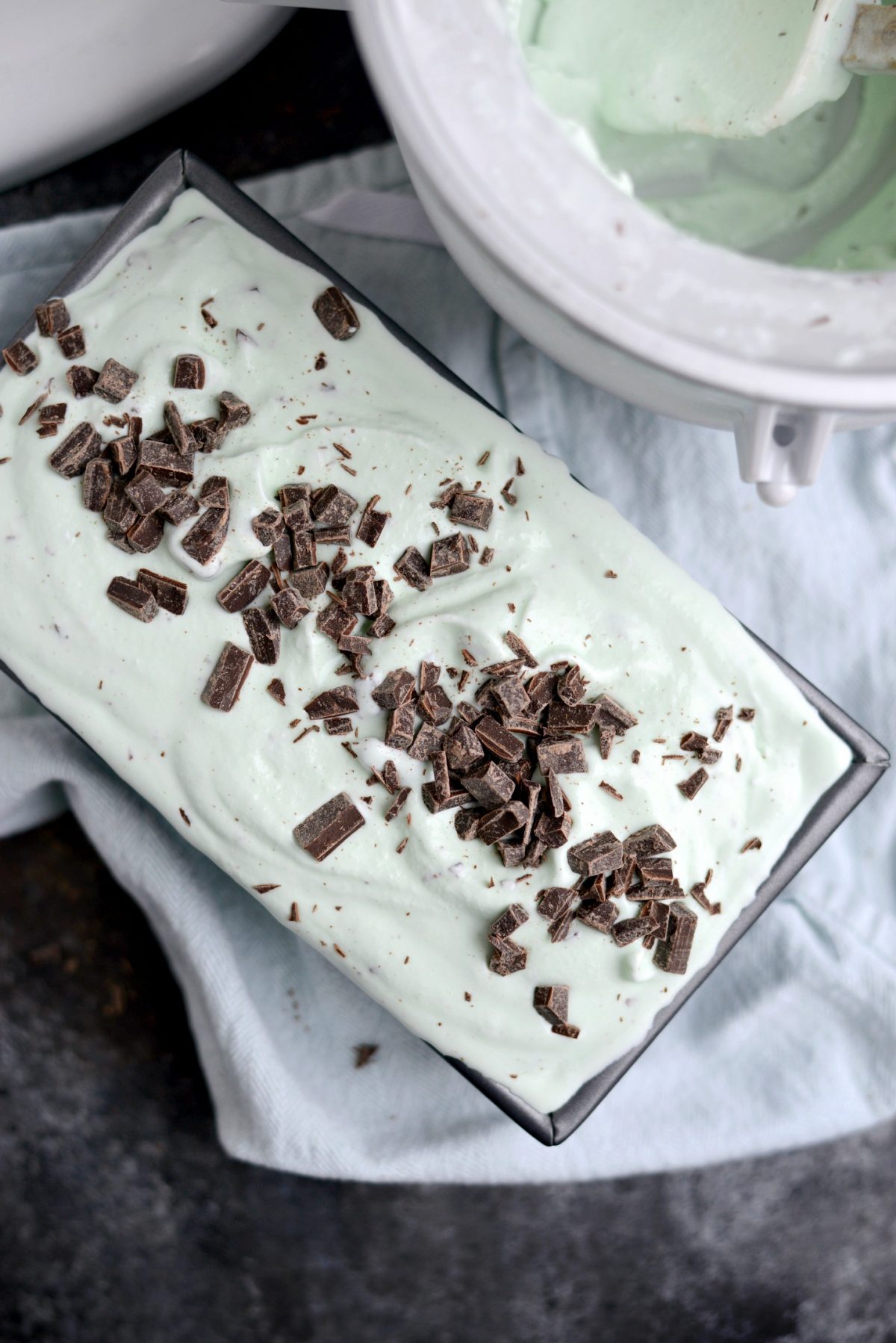 Lastly, pour the ice cream into a freezer safe vessel and place it into your freezer for 4 to 6 hours or overnight. In my opinion, overnight is best.
Now we let the waiting game begin.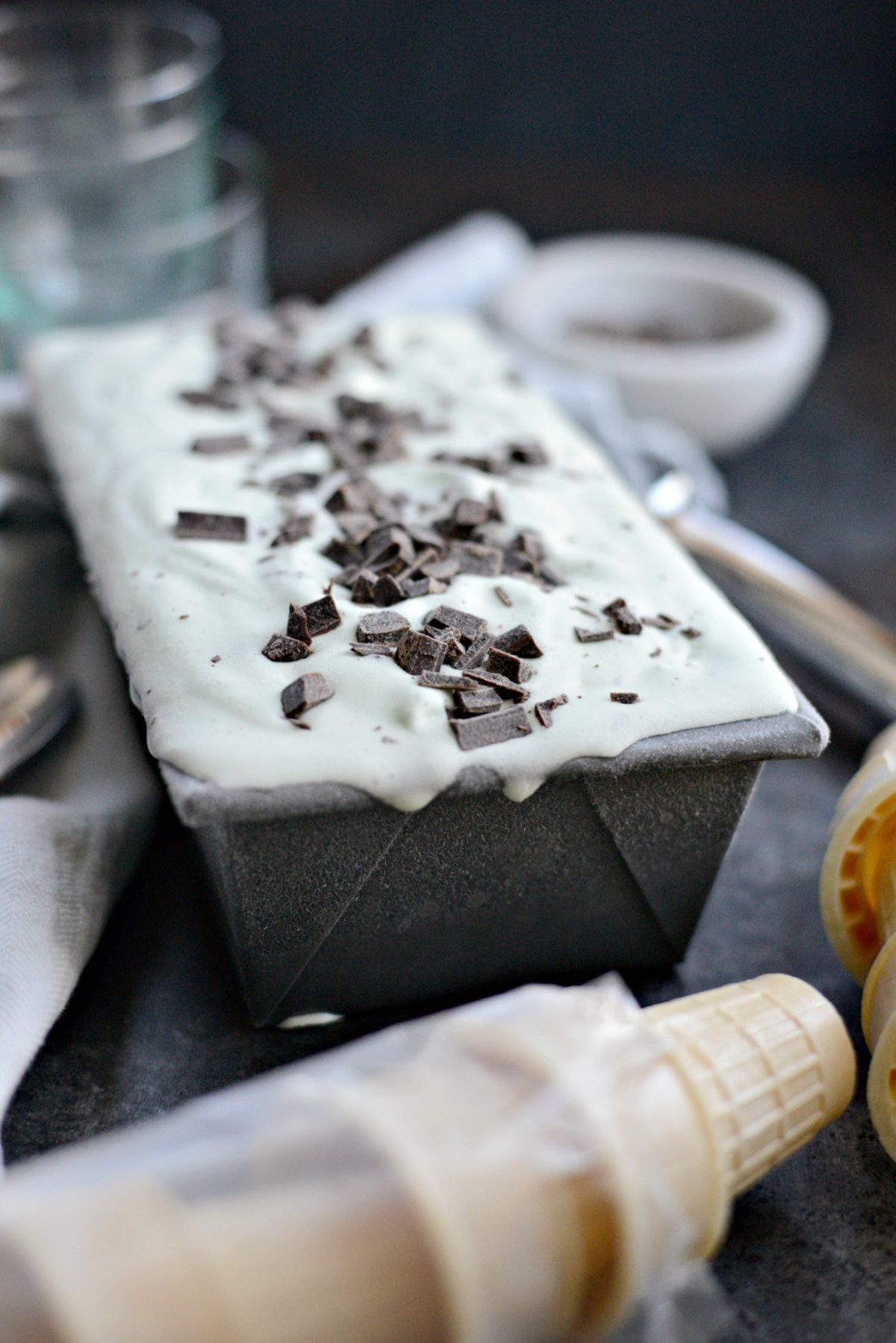 Do you even know how bad I wanted to plop down on the couch and rewatch Big Little Lies (<—obsessed) with this in my lap??? So bad.
I'm totally in love with that show (and this ice cream) and the Big Little Lies playlist on Spotify because you know it's on repeat lately.
Mint chocolate chip ice cream: the most beloved and coveted ice cream in my world.
What's your favorite ice cream? I wanna know… who knows, maybe I'll make it for you/us.
For More Homemade Ice Cream Recipes Click Here.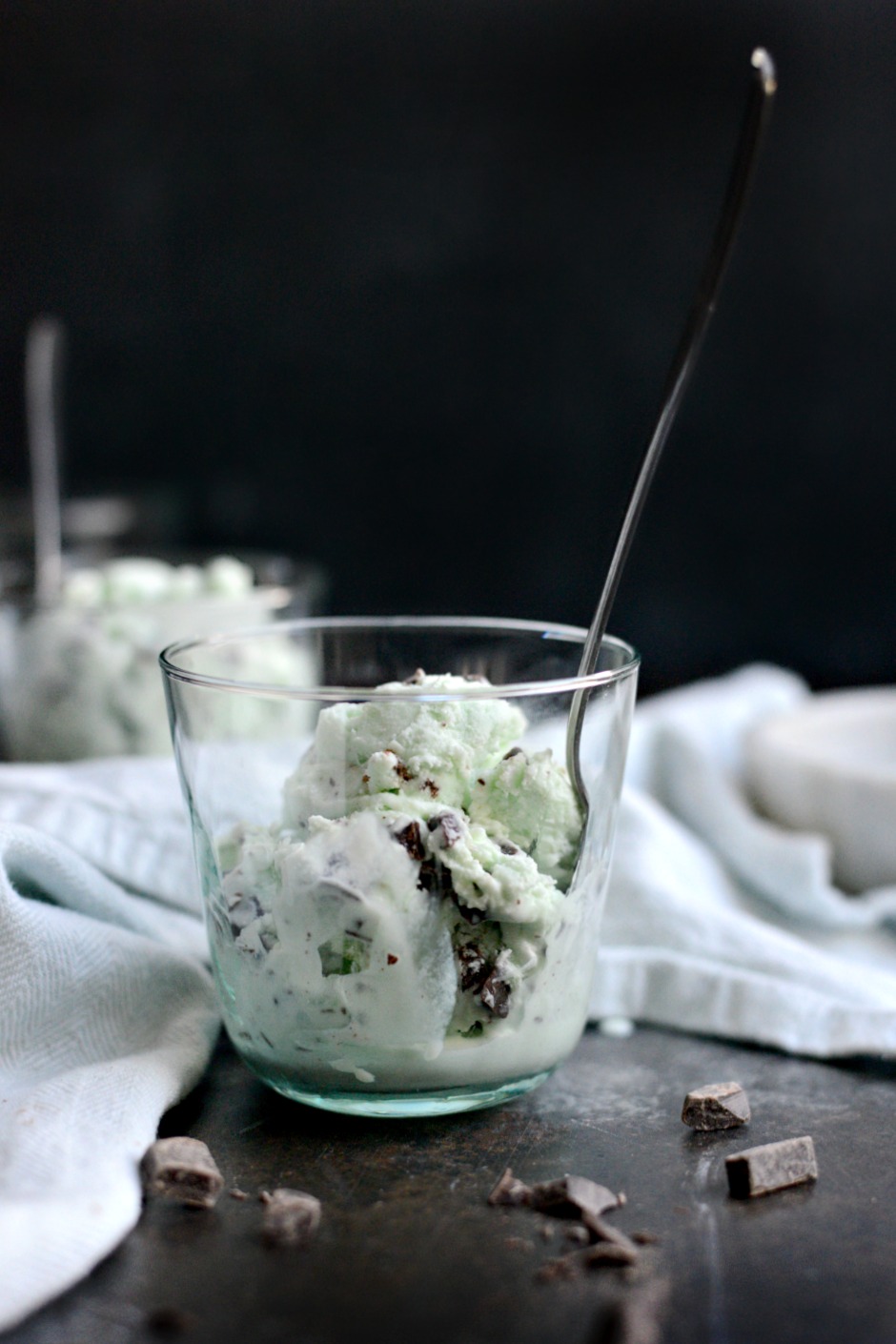 Enjoy! And if you give this Mint Chocolate Chip Ice Cream recipe a try, let me know! Snap a photo and tag me on twitter or instagram!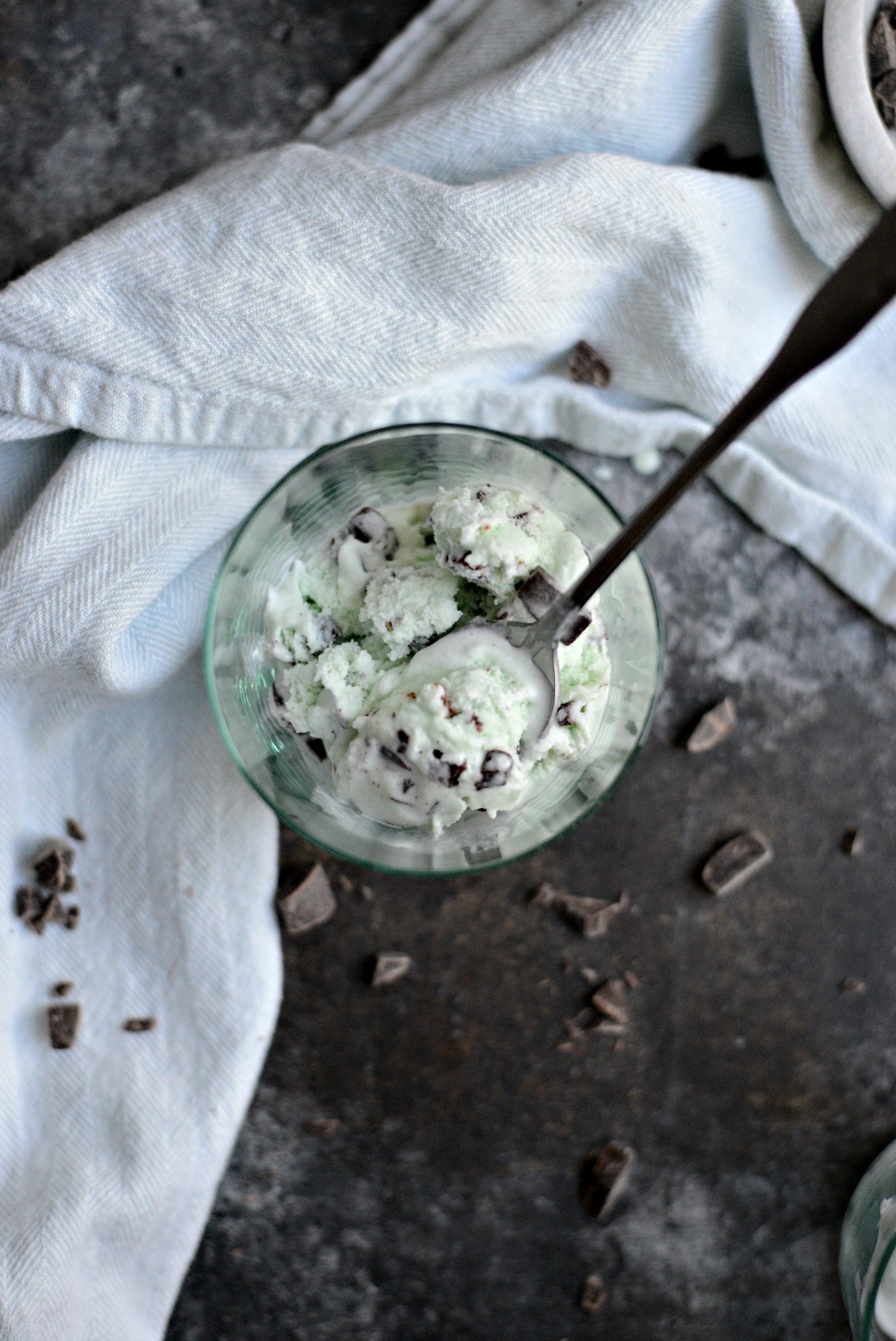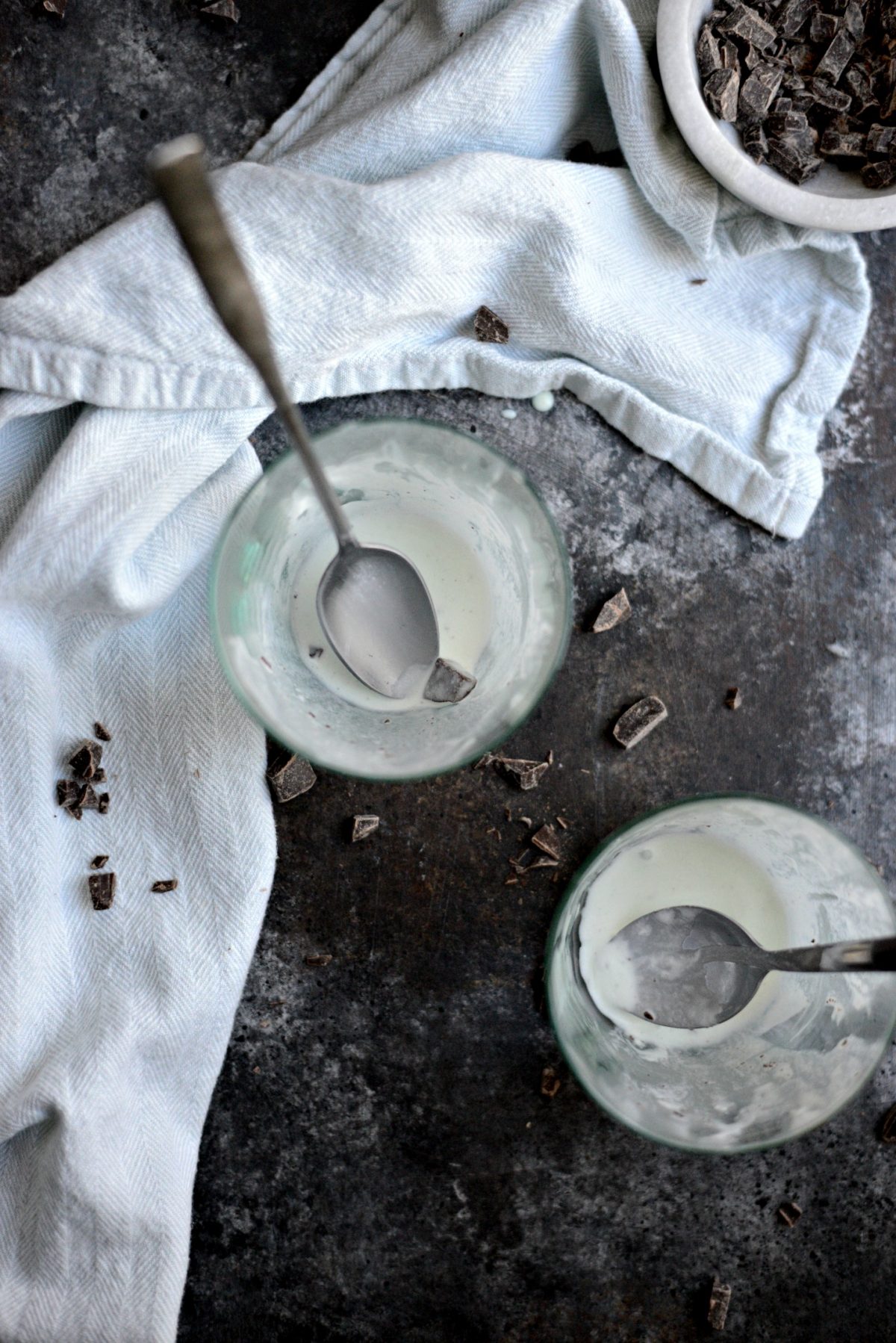 This post may contain affiliate links.
Buy the Cookbook: Simply Scratch : 120 Wholesome Homemade Recipes Made Easy Now available on Amazon »
THANK YOU in advance for your support!