This festive peppermint candy cane ice cream will no doubt put you in the holiday spirit! Homemade ice cream is blended with crushed peppermint candy canes for a delicious peppermint-y treat!
Mint chocolate chip is my number one favorite ice cream. Always has been and always will be.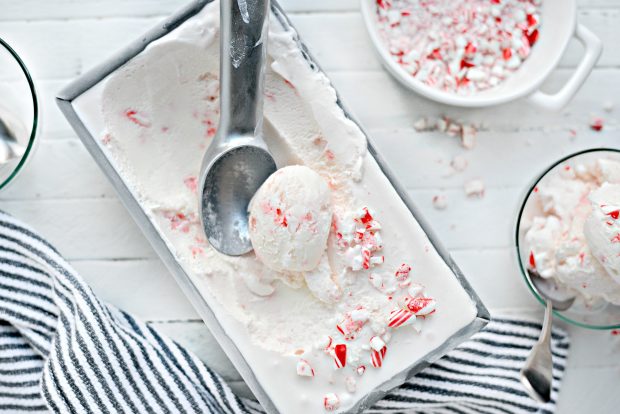 However this peppermint candy cane ice cream is numero uno during the holidays.
I mean this ice cream is just so pretty! A pale pink with a little specks of red and white throughout. And tastes slightly vanilla-y until the peppermint swoops in and takes over. And let's not forget the little pieces of peppermint candy cane for crunch.
Last weekend was another girls weekend, Pat took our dog Seamus and went up to the cabin to hunt. Haileigh, Malloree and I resumed our Friends binging and also caught up on This Is Us… and it carried over to the next day when we watched A Christmas Carol and The Holiday and more Friends episodes.
We finished the peppermint candy can ice cream by Monday. Oops.
Don't worry, I made more. 😀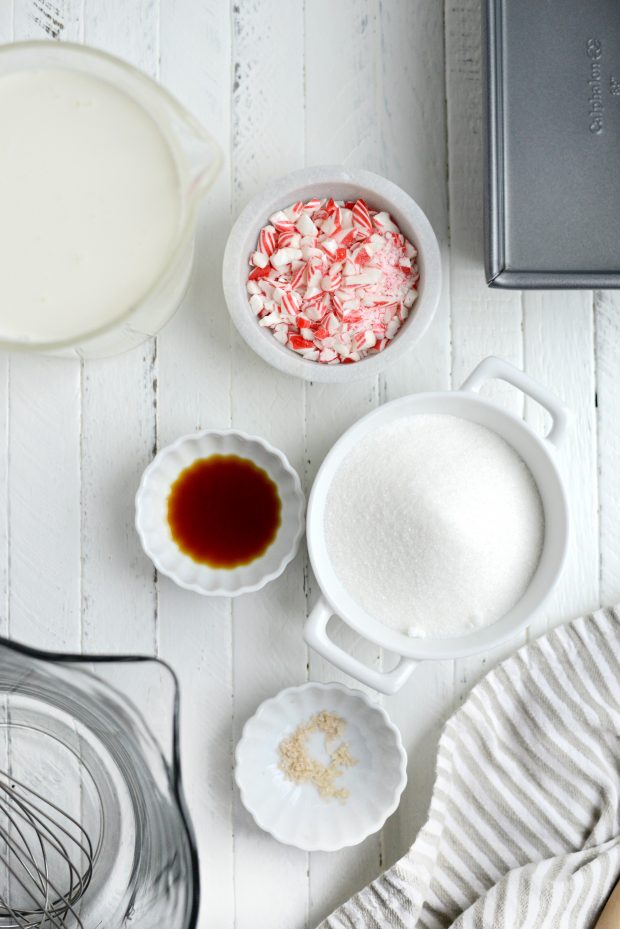 The ingredients are simple; 2 cups heavy whipping cream, 2 cups half & half, vanilla, sea salt and peppermint candy canes.
First, start by adding a cup of sugar to a large bowl. Pour in the heavy cream and half & half.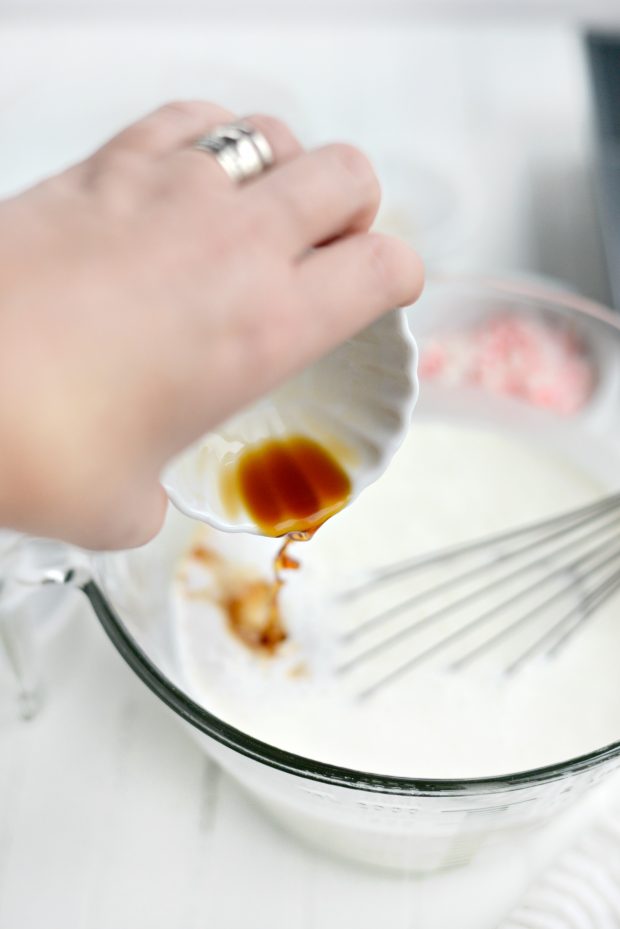 Then add in the vanilla extract and sea salt.
Side note: my sea salt is a little brown because it's smoked sea salt. That's all I had and I couldn't even tell. Just in case you were wondering. 🙂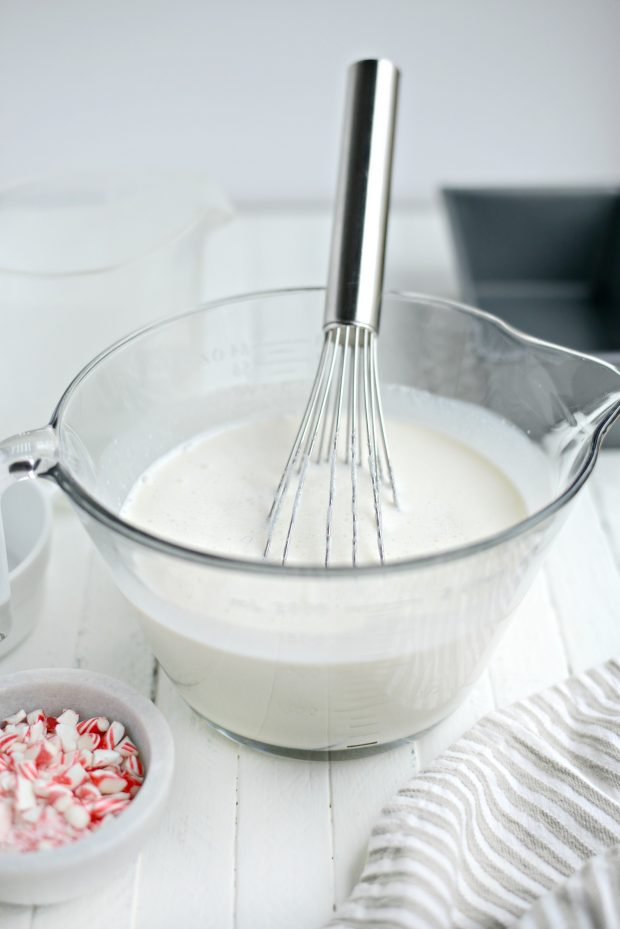 Now just whisk until the sugar and sea salt is completely dissolved. Then cover tightly and let it chill in the fridge for 1 to 2 hours.
Then pour the ice cream base into your ice cream maker and blend until thick and creamy, following your manufacturer's directions. I have a Kitchen Aid attachment [affiliate] and using it, it takes about 15 to 20 minutes on the lowest speed.
Boom.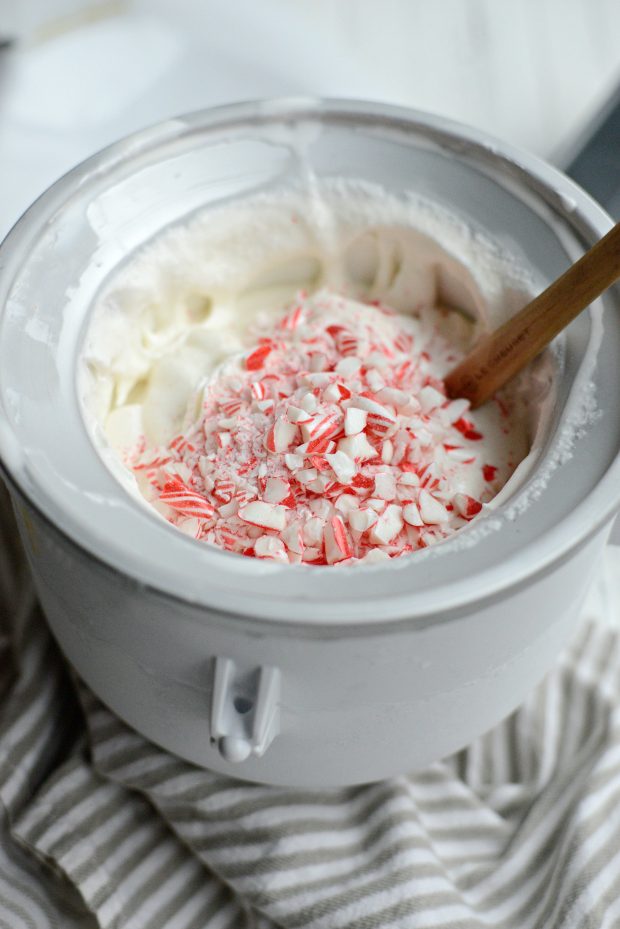 Lastly, stir in a 1/2 cup of crushed peppermint candy canes, saving the remaining crushed pieces to sprinkle over the top before serving, that is if you want more. Which um hello? Who wouldn't?
Lastly pour the ice cream into a freezer safe container and freeze over night. I use my loaf pan [affiliate] and it works like a charm.
Right before serving, I sprinkle some of the remaining crushed candy canes on top and scoope and serve.
Luxuriously creamy and so much BETTER than store bought.
Oooh! I just had a thought. How delicious would a warm, just out-of-the-oven brownie with a scoop (or two) of this peppermint candy cane ice cream on top? Heavenly right?
I'm so doing it.
Enjoy!
My cookbook Simply Scratch : 120 Wholesome Homemade Recipes Made Easy is now available! CLICK HERE for details and THANK YOU in advance!
[this post contains affiliate links.]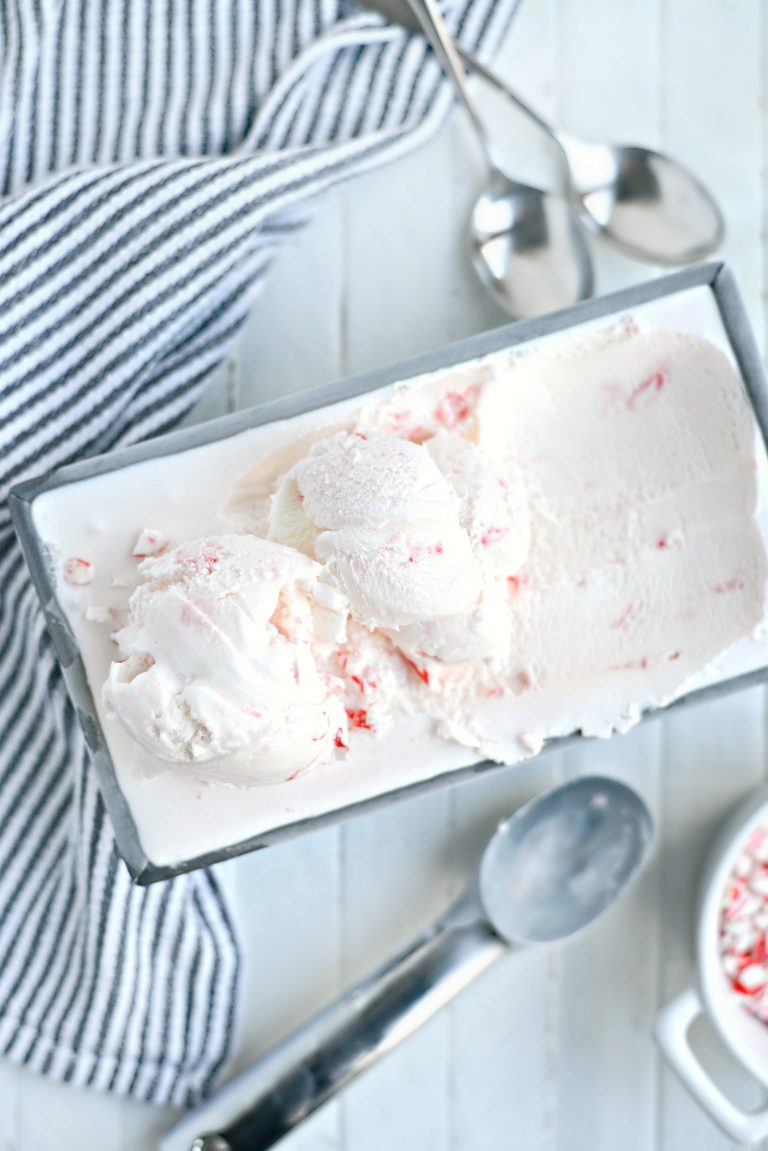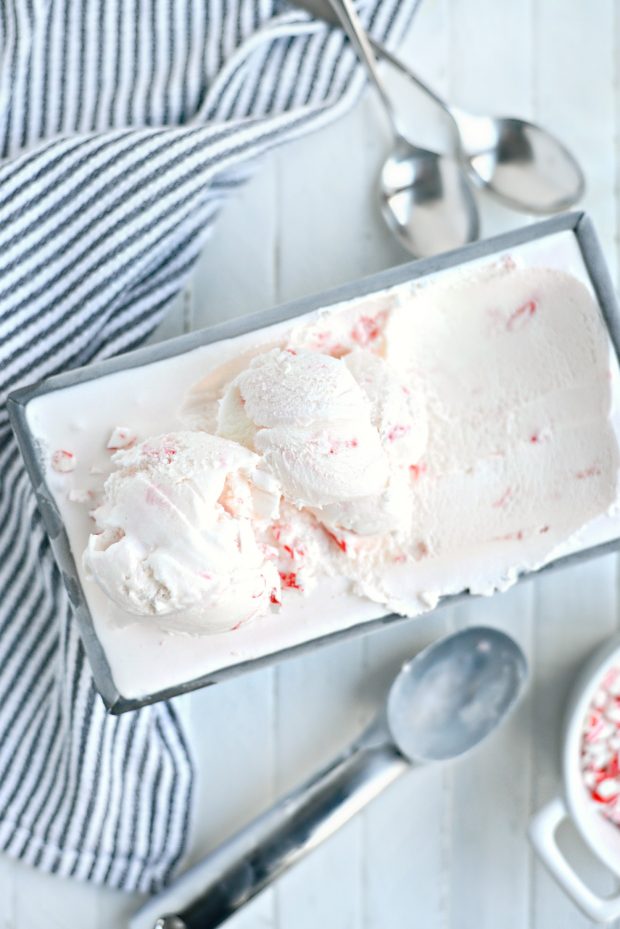 This post may contain affiliate links.
Buy the Cookbook: Simply Scratch : 120 Wholesome Homemade Recipes Made Easy Now available on Amazon »
THANK YOU in advance for your support!