Pecan dreams are a classic cookie I'd always see on my Grandma's dessert table. A crisp, buttery cookie laced with finally chopped pecans and rolled in powdered sugar.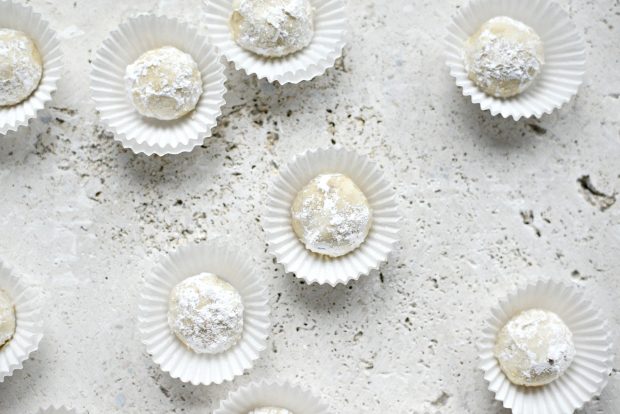 These cookies were always present on my grandma's cookie trays. After stealing a few of the Hershey Kisses from off of her peanut butter blossoms, I'd move on to her pecan dreams. And boy are they addictive! They are the perfect size to pop into your mouth as you walk in and out of the kitchen.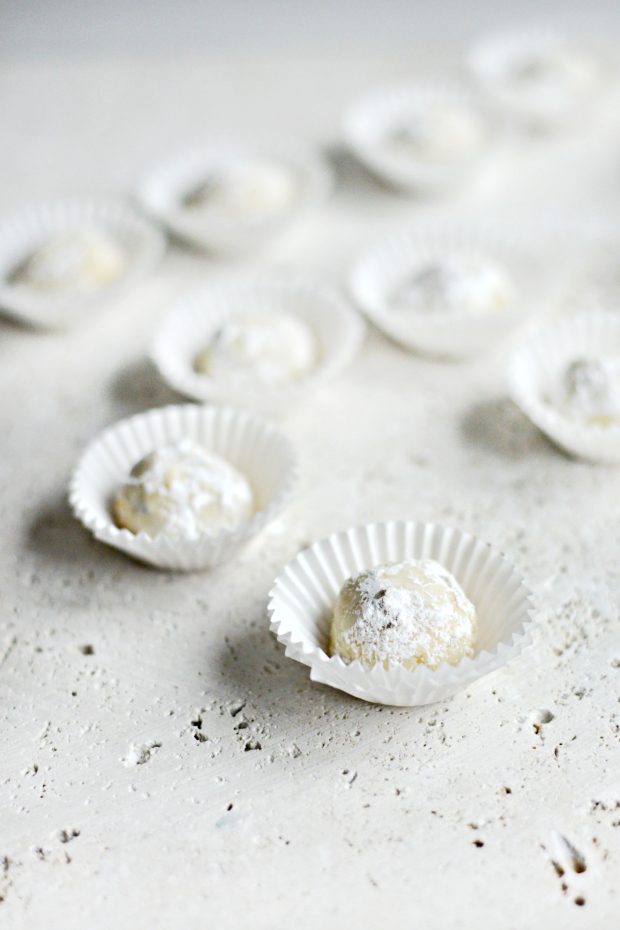 This year I wanted to make a few of the Christmas cookie recipes I have and wanted to start with my maternal grandmother's recipe for pecan dreams. Although these cookies are so classically retro, they're also simple, make a boat load (65+ cookies!) making these great for pot lucks, cookie swaps and to have at your the holiday dessert table. Or for those times when you're kicking yourself for not ordering the Instant Pot on Cyber Monday when it was basically half off and you are regretful and need to eat allthefeelings.
Hopefully Santa reads my blog. 😉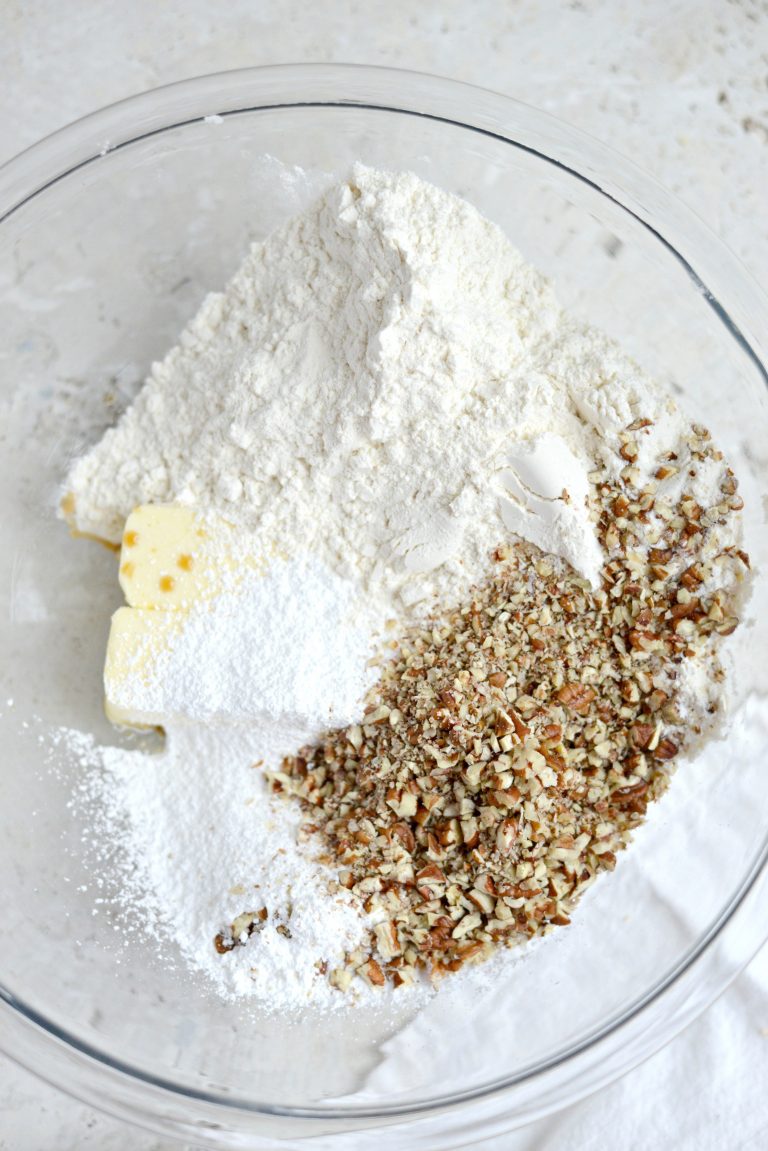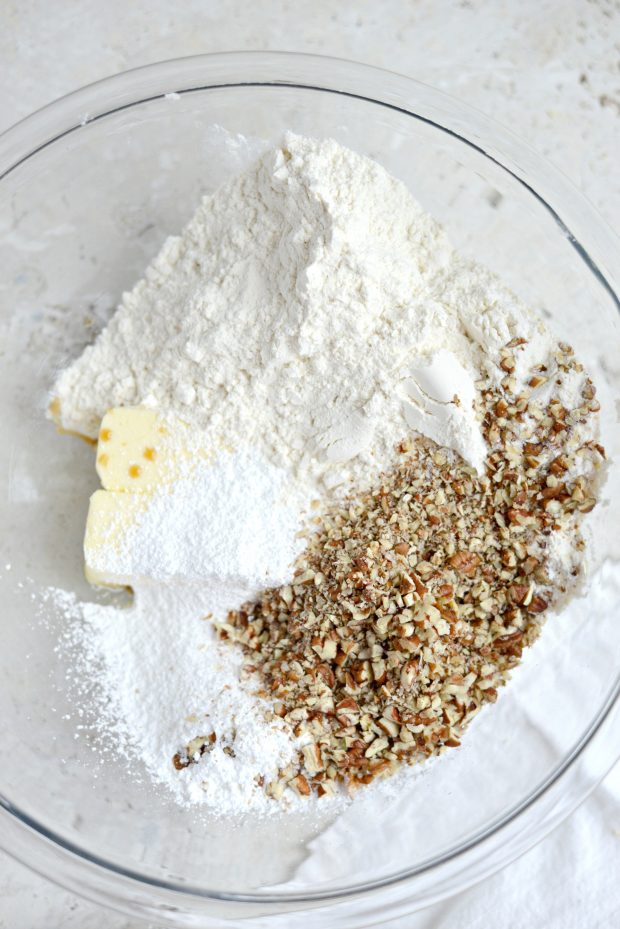 First add all the ingredients into a large bowl. That's 2 sticks unsalted butter, 2 cups unbleached all purpose flour, 6 rounded tablespoons powdered sugar, 1 cup finely chopped pecans, 2 teaspoons pure vanilla extract and 2 to 3 teaspoons of water.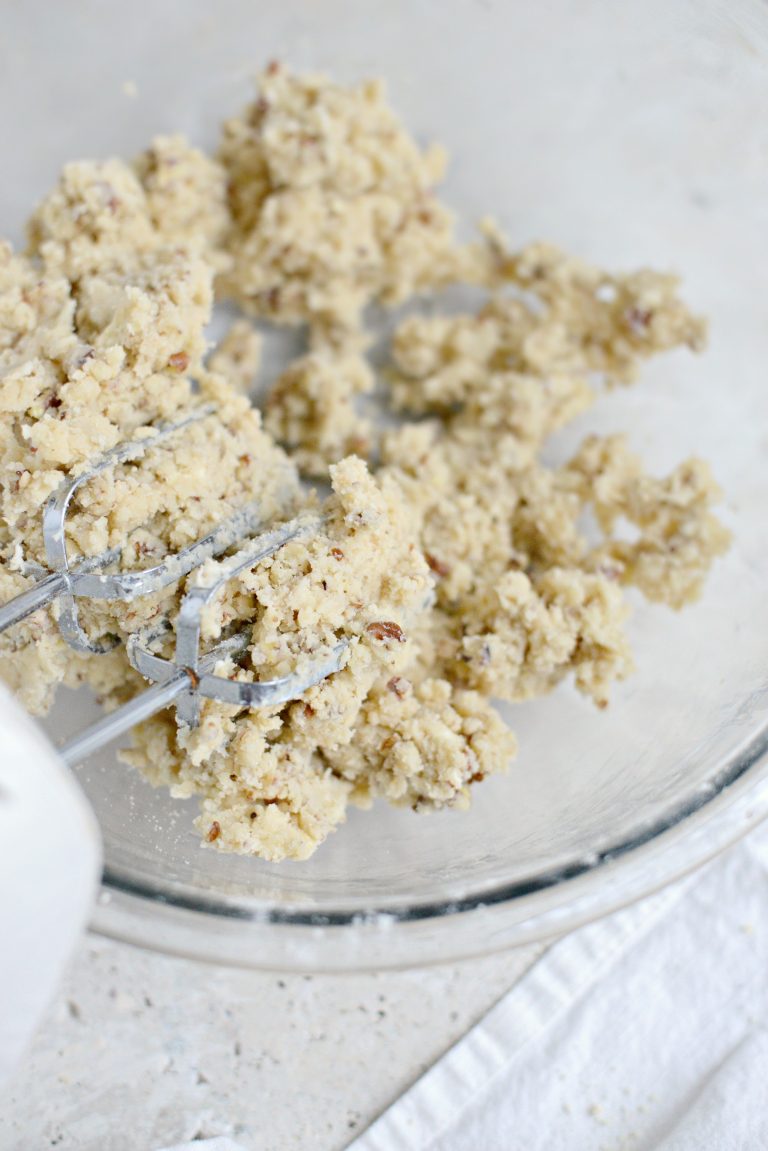 Then blend until the dough is all mixed together and slightly crumbly.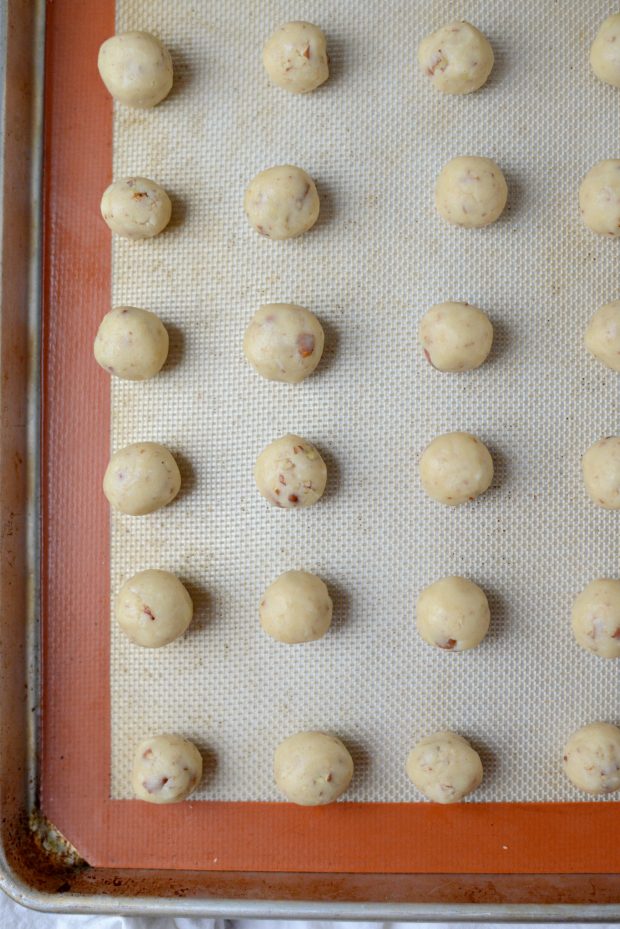 Next, take small amounts of dough and roll each of them into small balls no larger than a nickel in diameter. Place the cookies an inch apart on a silpat [affiliate] or parchment-lined, rimmed sheet pan.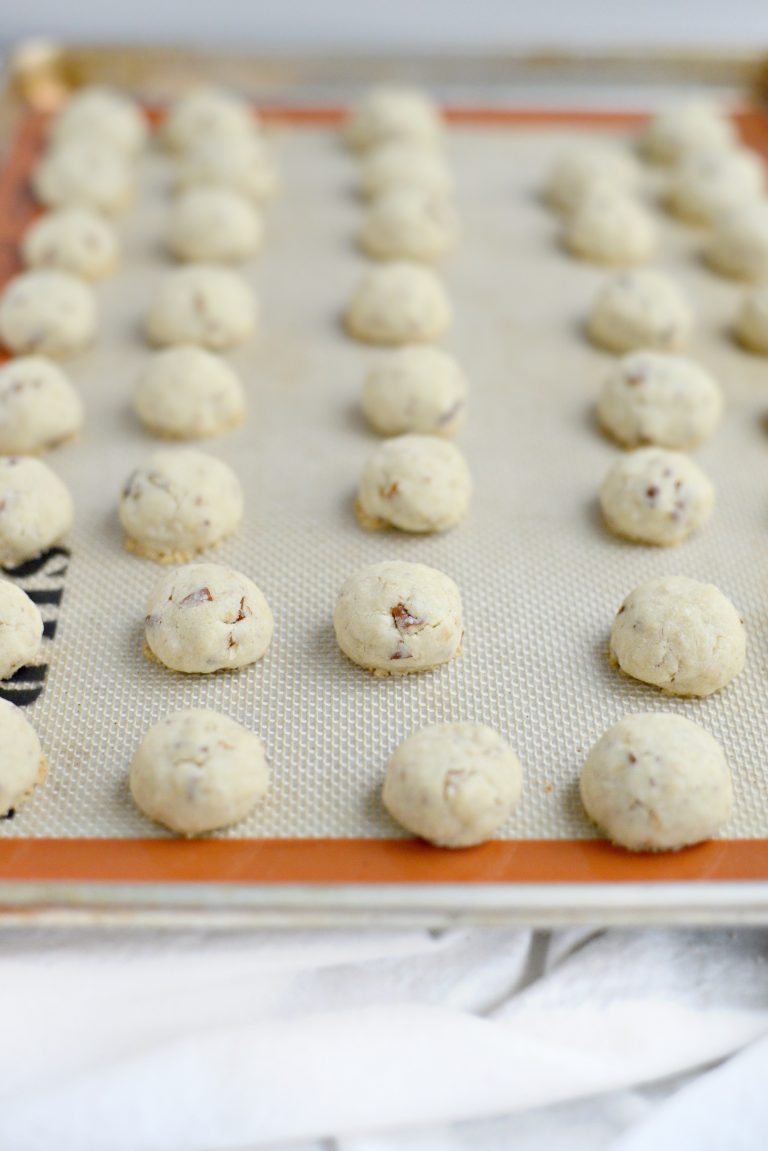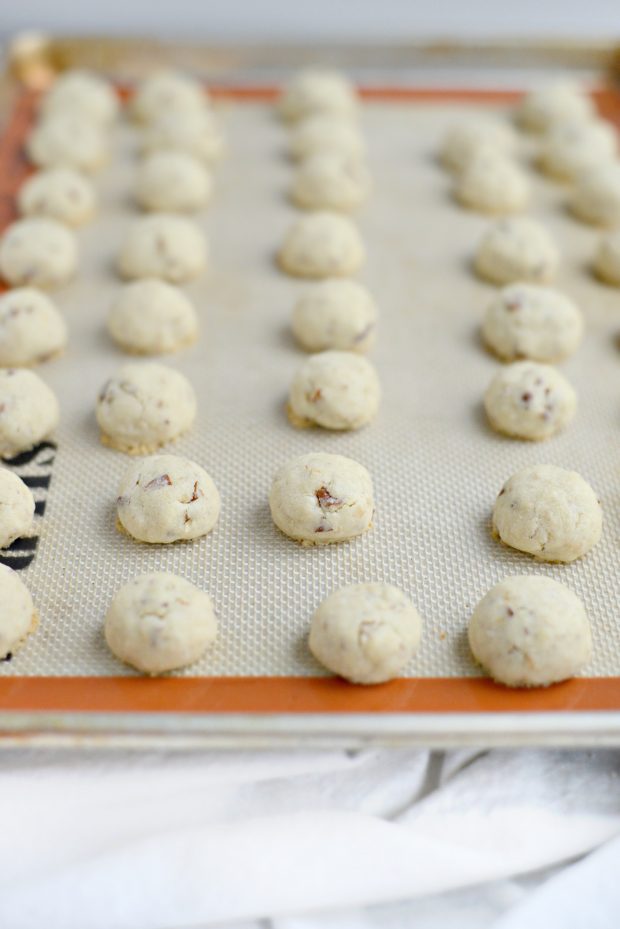 Then slide the pan of cookies onto the middle rack of your oven and bake at 350° for 14 minutes.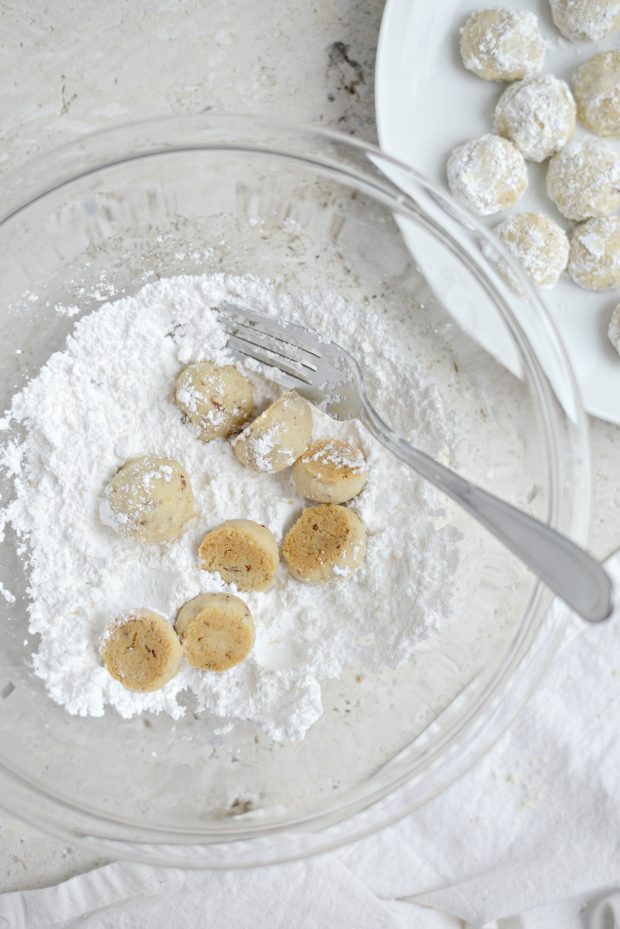 Now let the cookies cool on the pan for 3 minutes before gently tossing, a few at a time, into a bowl of powdered sugar.
The warmth of the cookies will melt the powdered sugar a bit creating a powdered sugary glaze in spots.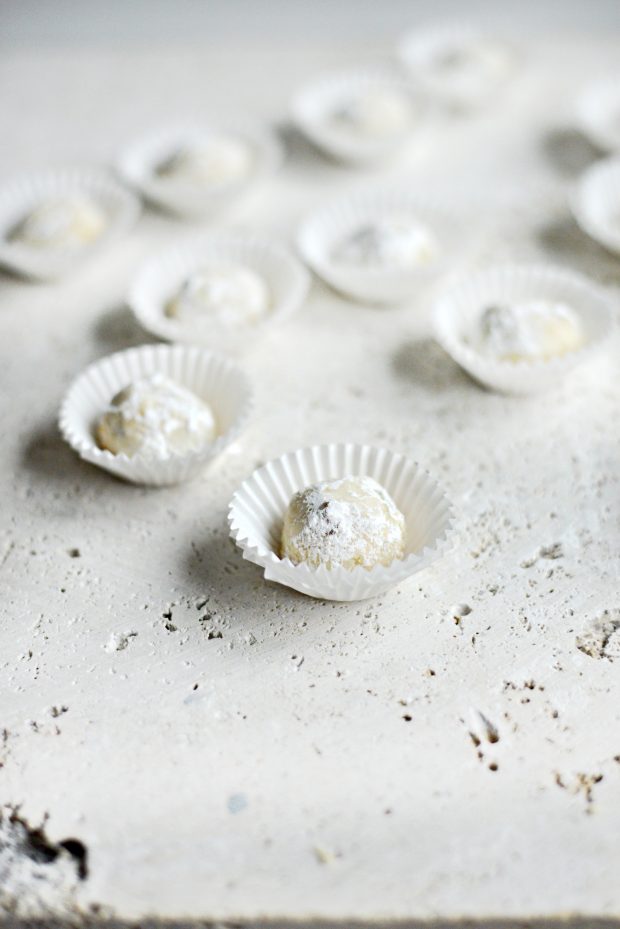 The cookies themselves are light and crisp, buttery and nutty. I love the texture and simplicity of these cookies. I had some mini-muffin liners that I like to place them in the middle of and then place them onto a platter.
Just be warned, these are majorly delicious and extremely addicting!
Enjoy! And if you give this Pecan Dreams cookie recipe a try, let me know! Snap a photo and tag me on twitter or instagram!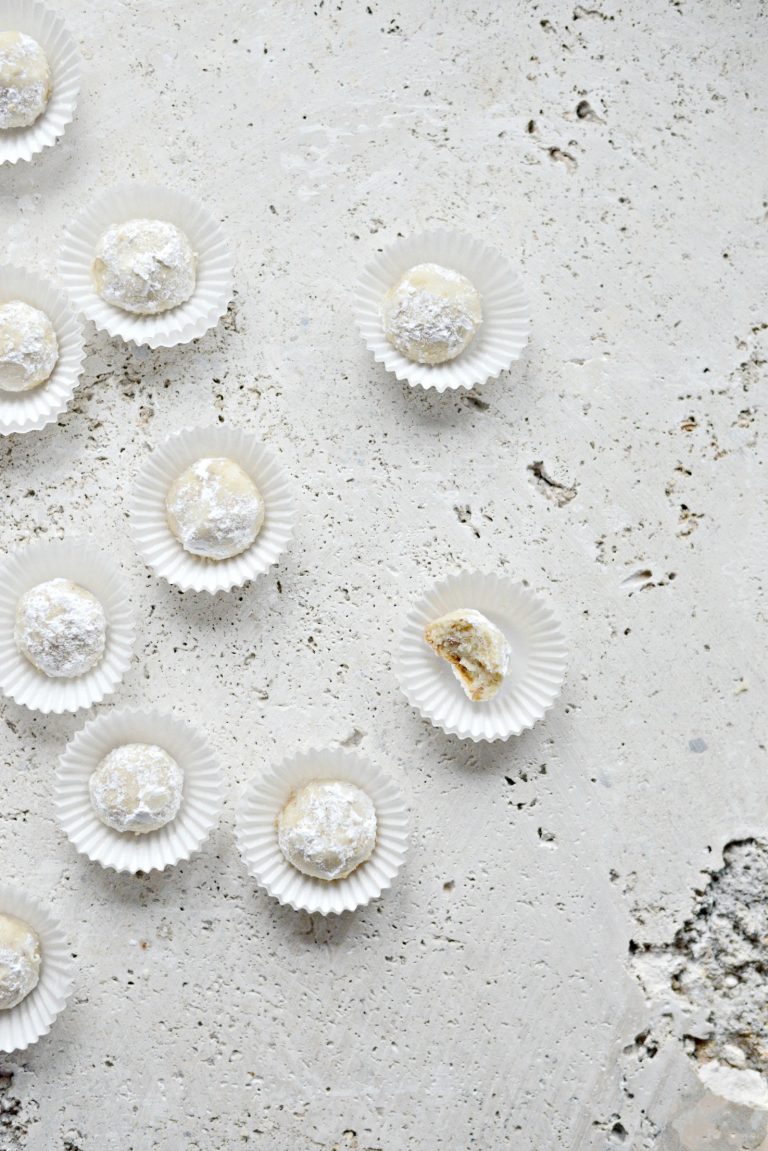 This post may contain affiliate links.
Buy the Cookbook: Simply Scratch : 120 Wholesome Homemade Recipes Made Easy Now available on Amazon »
THANK YOU in advance for your support!