One of my favorite childhood memories is getting a double decker grilled cheese sandwich at the café in our local grocery store. Three levels of golden brown edges and two layers of cheese! Can you even imagine??
Since I was a kid, I have loved going to the grocery store. Fresh produce, aisles of ingredients and snacks. To this day I get up early and head out right after my kids get on their bus. I like getting there bright and early so I can have the store and their fully stocked shelves all to myself.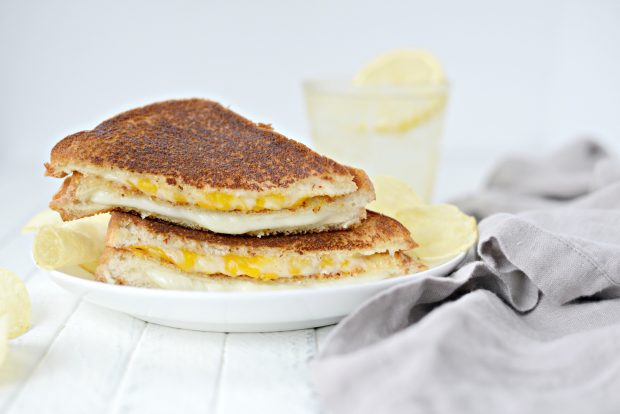 When I was little we lived a half hour from a major grocery store. Sure we had our local store but it was small and very limited. I remember my sister Julie and I tagging along with my mom on occasion. Once we rounded the corner nearing the produce section, we would secretly hope my mom would stop and buy us each a double decker grilled cheese sandwich at the stores small café. Sometimes it was ice cream and sometimes it was the most amazing grilled cheese sandwich that my little stomach could barely handle. Both were excellent/
And just so we're on the same page, that's three layers of golden, buttery brown edges and TWO layers cheese! I thought it was the coolest thing ever.
The store has since done away with the café (and the ice cream counter) but I like to think the double decker grilled cheese legacy lives on with this recipe.
And if you like pizza… this recipe.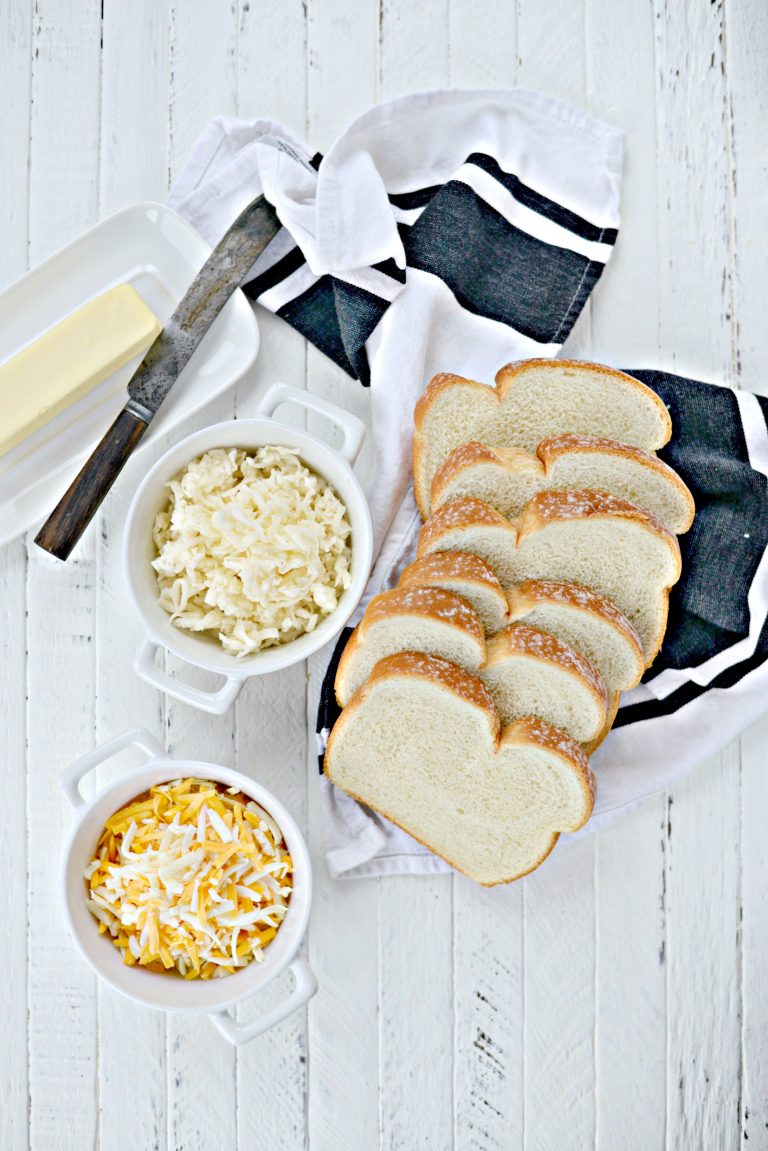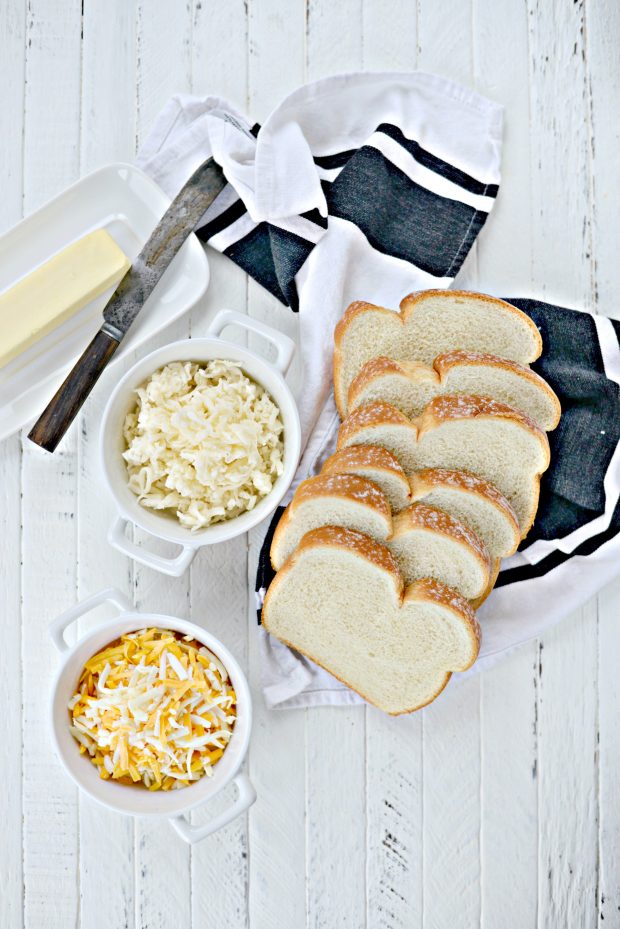 To Make this Double Decker Grilled Cheese Sandwich You will need:
bread
butter
two different kind of cheeses
I totally get that you already know how to make a grilled cheese and no, this is not a early April fools joke. But I thought you may like to see the process of how I do it.
Double decker grilled cheese sandwich style.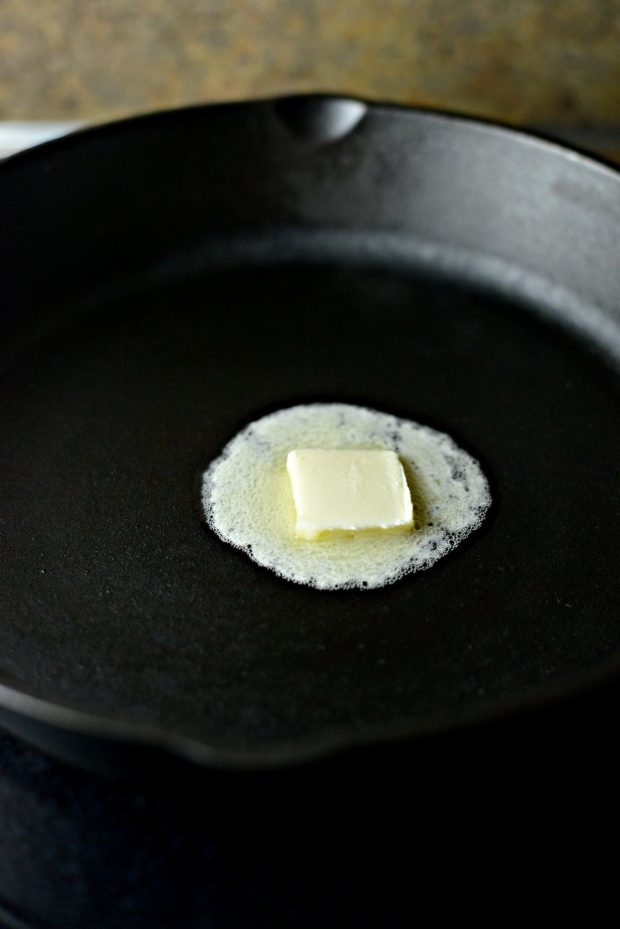 I like to pull out my cast iron for this.
Really any skillet will do, just preheat over medium heat. Once warm, add in a tablespoon of butter.
Swirl it around and then add in one slice of bread and top with cheese before adding the second slice of bread on top.
Use a spatula to lift up the grilled cheese and add another tablespoon of butter, swirl it around and then flip the grilled cheese.
Top the crispy side with more cheese (maybe try a different kind of cheese?) and add the third and final slice of bread.
Once the underneath is golden, lift out of the pan and add another tablespoon of butter. Then flip on the last side.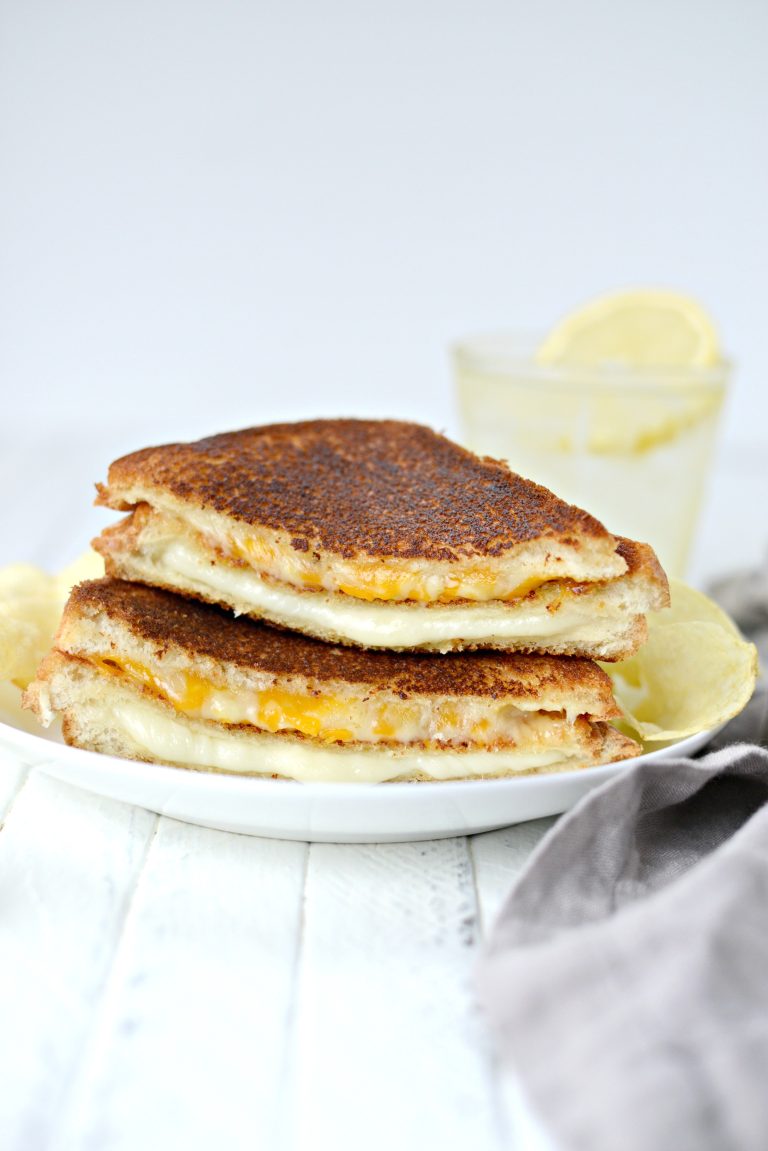 My kids love this double decker grilled cheese sandwich and I love it too.
Cut in half and serve with potato chips and/or soup.
Enjoy! And if you give this Double Decker Grilled Cheese Sandwich recipe a try, let me know! Snap a photo and tag me on twitter or instagram!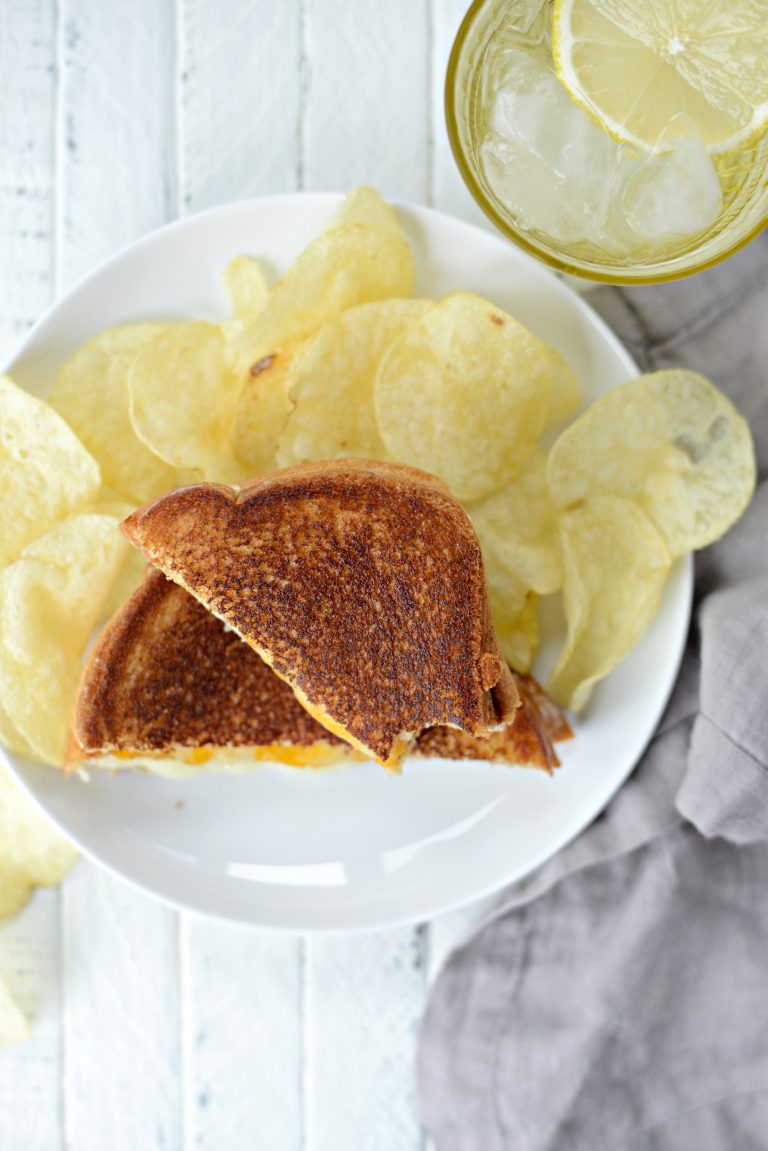 This post may contain affiliate links.
Buy the Cookbook: Simply Scratch : 120 Wholesome Homemade Recipes Made Easy Now available on Amazon »
THANK YOU in advance for your support!