Having a rice cooker has changed my life! And I now can make my rice cooker coconut rice with success!
I've only said this eight thousand times, but like, everyone in the world should own one because they are magical.
Five plus years ago, in the wee years of Simply Scratch, there was no way I would ever post a recipe for rice, let alone coconut rice. Why? Because I cannot make rice in a pan, pot, Dutch oven… anything. Not that I wouldn't try, oh I'd try but it would be an epic disaster when it was done or not done because it would turn out under-cooked too sometimes. And it would (still does?) always baffle me when I would watch a show on Food Network and someone could effortlessly make rice on their stove top. Just. HOW?
But making fluffy, tender, perfectly cooked rice in a rice cooker? THAT I can do.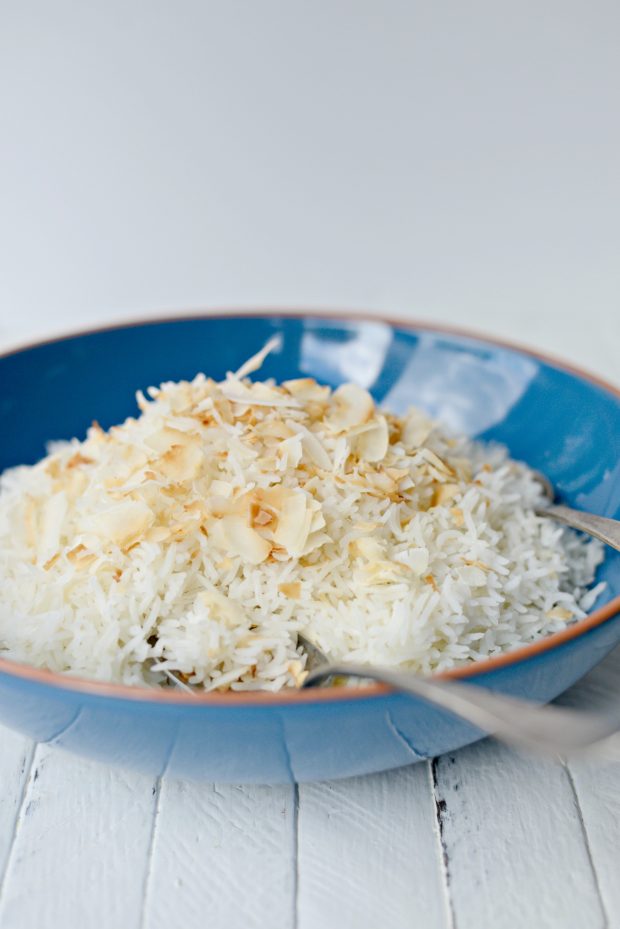 Just a last month I upgraded my old Aroma rice cooker for it's much newer and digital version and I have zero regrets about it. I absolutely love it! So far I've made brown rice for vegetable fried rice, regular ol' jasmine rice and now the oh-so-tasty coconut rice.
Coconut rice is one of my all time favorites, especially because it's as easy as dumping in rice, coconut milk, water and salt, closing the lid and pressing a button. Who wouldn't love that?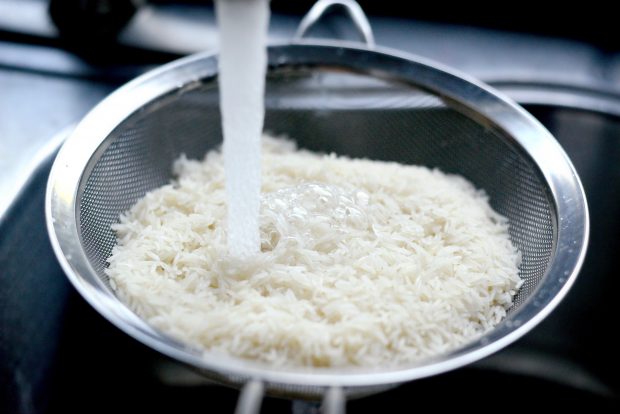 Depending on if I'm making Thai, Indian or something else entirely, I will use either basmati or jasmine rice but long grain white rice would work just as well. Today it's basmati. I added 4 cups* of rice into a large mesh strainer and rinsed under cool water until the water runs clear (this takes a few minutes).
*note that most rice cookers come with their own specific measuring cup. If you don't have one or (like me) have lost it, measure out four 3/4 cups. 3/4 of a cup is equivalent to the "cup" that is used with most rice cookers.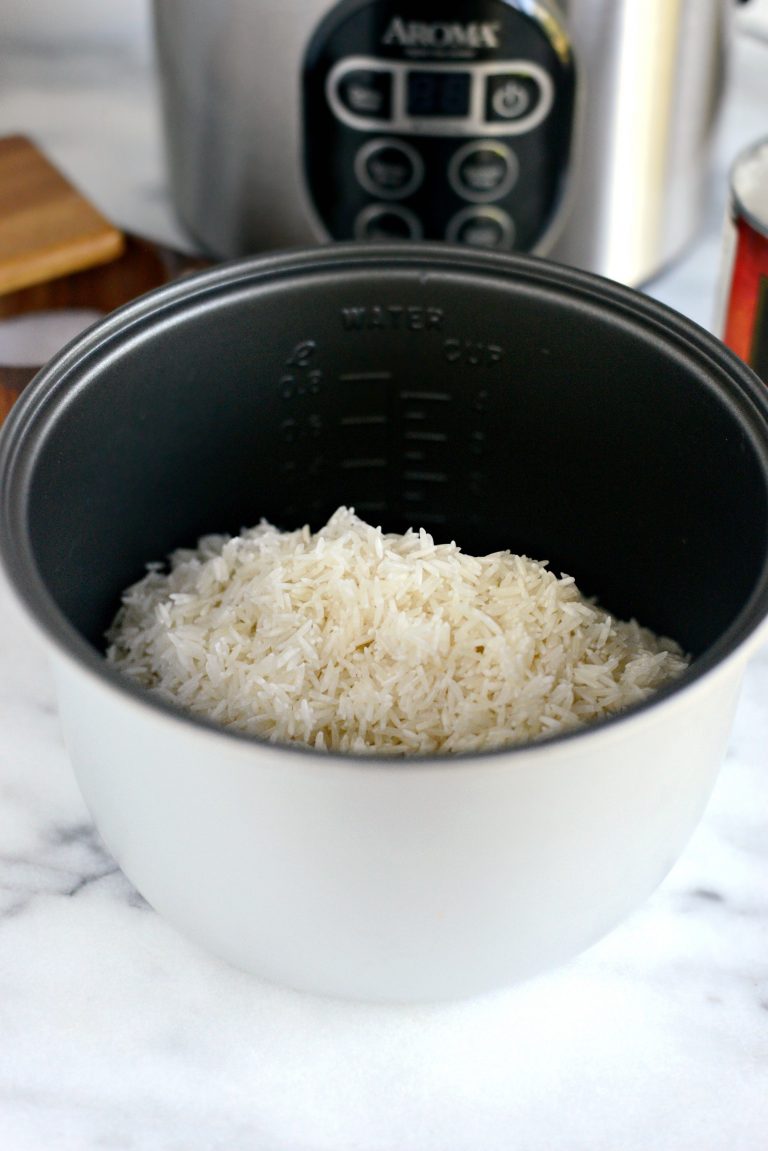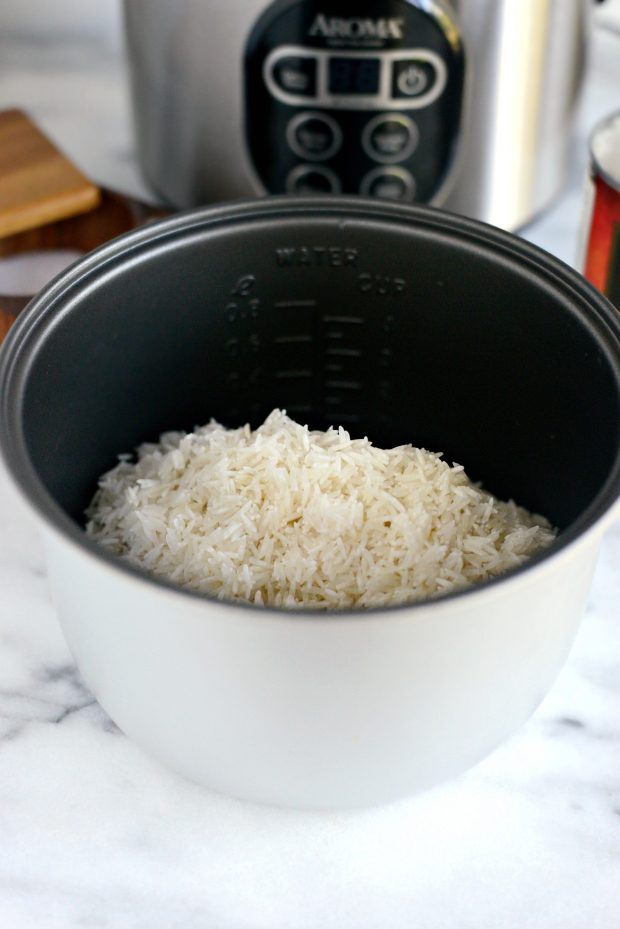 Add the rinsed rice to the rice cooker pot…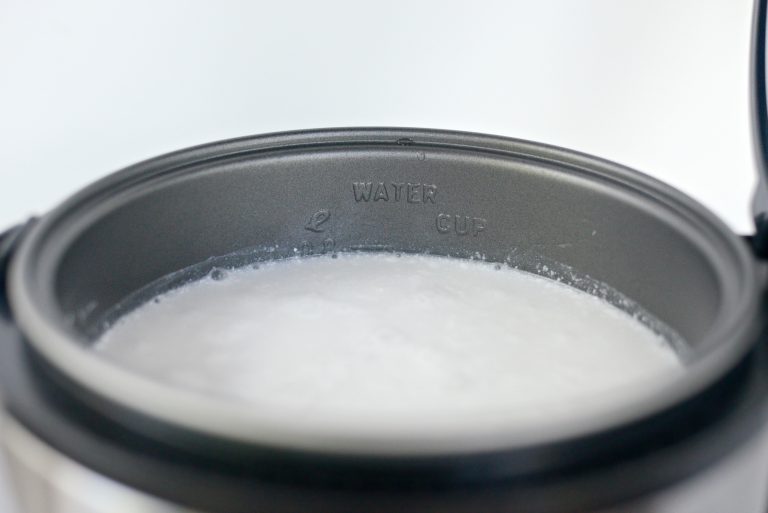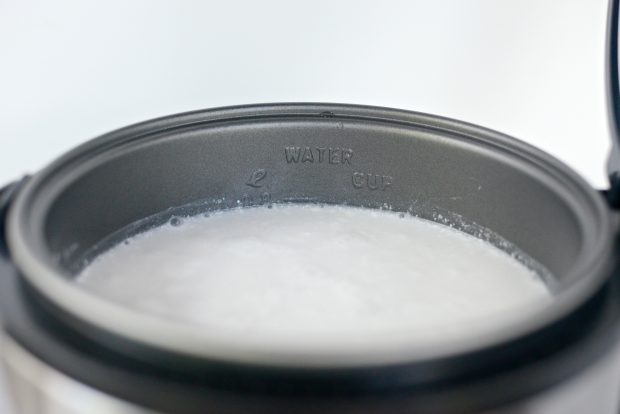 Add in the entire can of full fat coconut milk and then fill with water to the 4 cup waterline.
For a more savory coconut rice, try adding in a clove of minced garlic.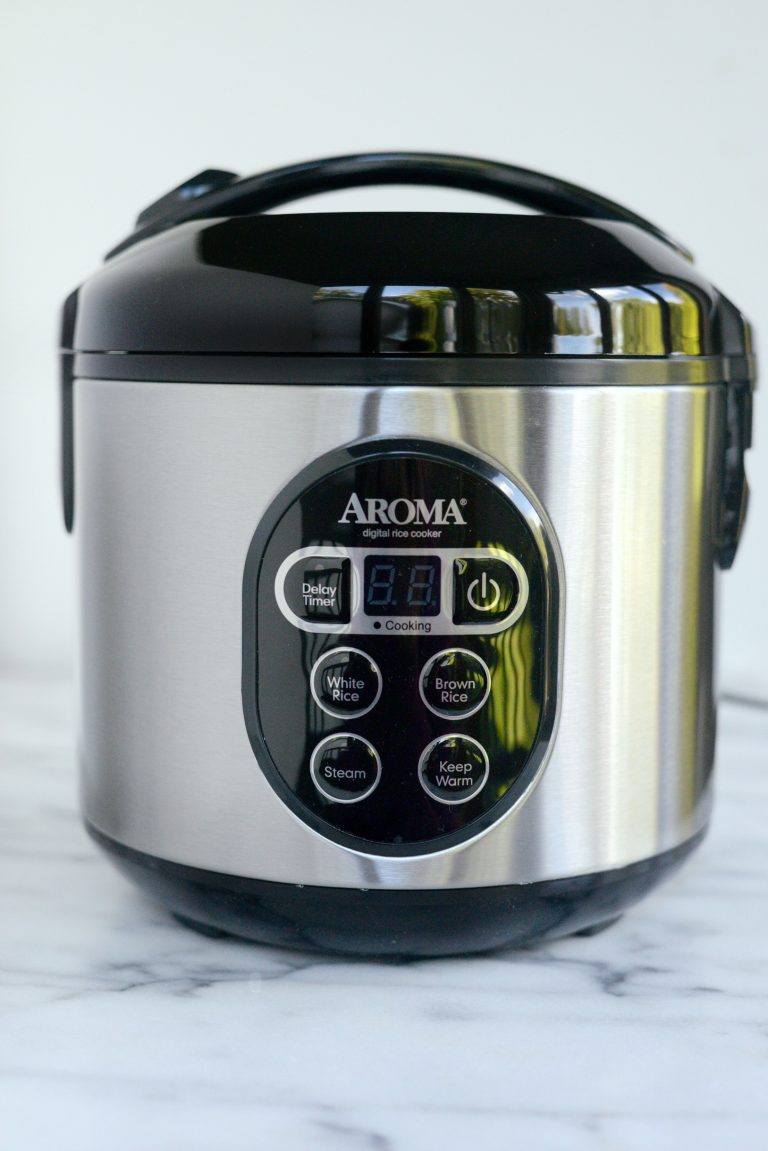 Close the lid, plug it in and press the white rice button. It's as easy as that. Have I told you that I LOVE my rice cooker? I do.
So I was blogging 3 recipes in one day and TOTALLY forgot to grab a shot of the cooked rice in the rice cooker, so I will have to tell you verse show you: the coconut rice was so fluffy! Each grain separate, not clumped, gummy or sticky. Just how rice should be!
And it smelled AMAZING!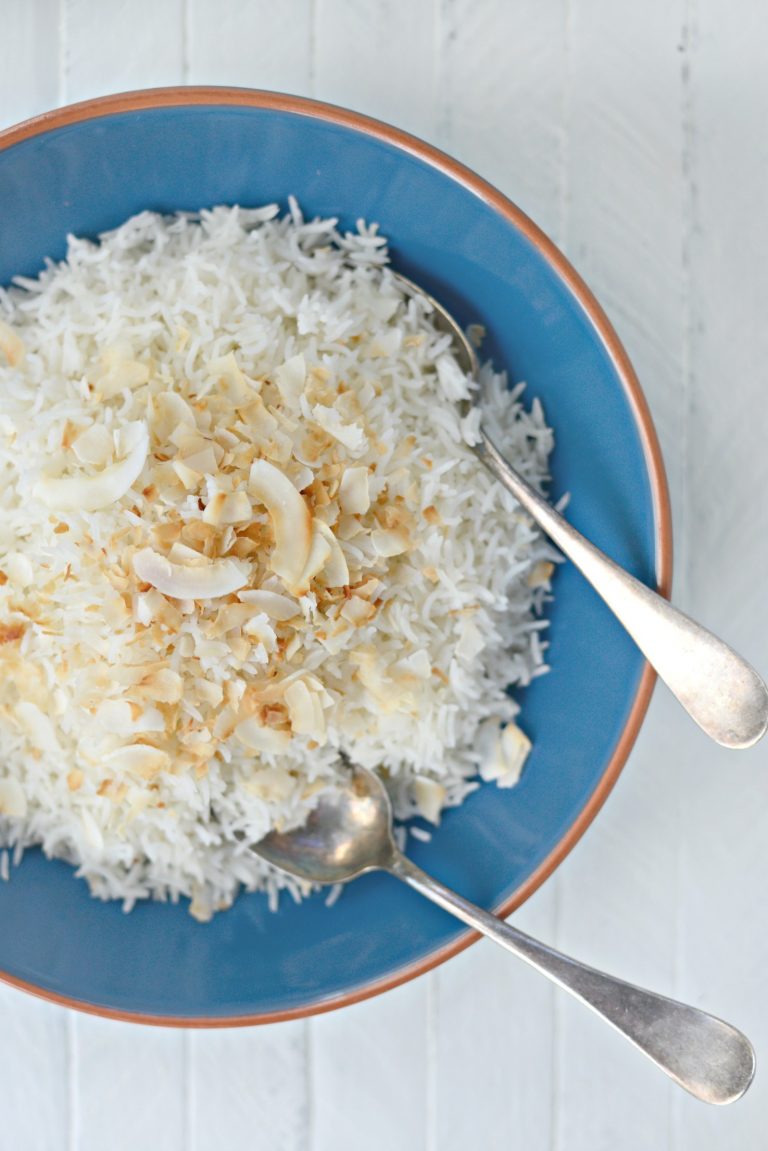 Now depending on your time or desire for the utmost coconut flavor… then I highly suggest sprinkling toasted unsweetened coconut over top. It adds texture, flavor and looks pretty when mixed throughout the rice.
Delicious!
To quote my husband:
"It's been so long since I've enjoyed perfectly cooked rice that I forgot how much I like it." – Pat McNamara 2012
(thank you rice cooker 😉 )
Enjoy! And if you give this Rice Cooker Coconut Rice recipe a try, let me know! Snap a photo and tag me on twitter or instagram!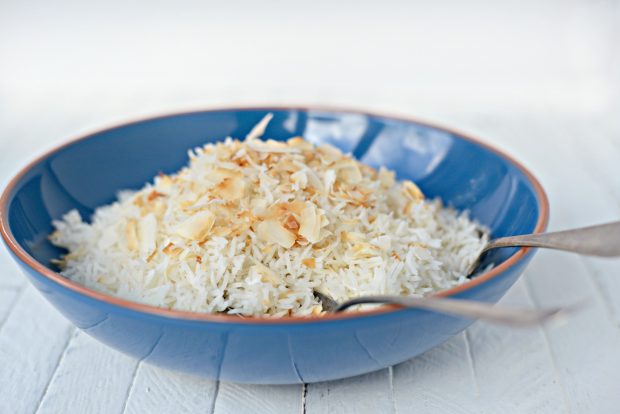 This post may contain affiliate links.
Buy the Cookbook: Simply Scratch : 120 Wholesome Homemade Recipes Made Easy Now available on Amazon »
THANK YOU in advance for your support!