This roasted tomato curry soup is scrumptious! Made with oven roasted tomatoes, homemade shrimp stock and curry powder sends it over the top!
Every once in a while I get out of the house and enjoy a nice dinner that I don't have to prepare. I know, imagine that.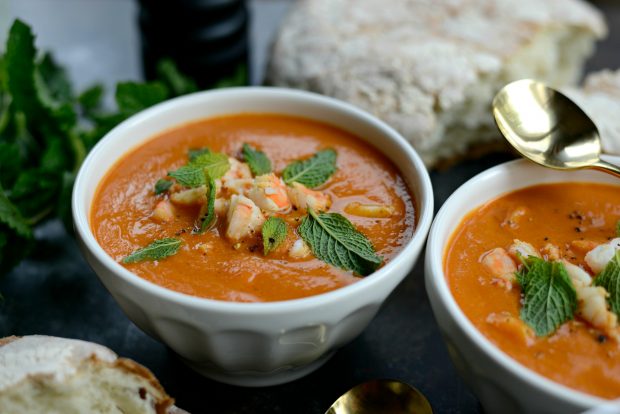 One of my most favorite restaurants to escape to dine at is The Root Restaurant & Bar. Ingredients are locally sourced, fresh and fantastic. I've never ate anything off their menu that I didn't absolutely love. From the steak tartar appetizer to the vegetarian pot pie or banana cream pie topped with a toasted house-made marshmallow (!!!). Their menu is always changing with the season and, no lie, everything is positively perfection and worthy of a good bowl or plate-licking.
Last week my sister Christine was in town from North Carolina, so a few of us sisters met up for dinner. It was unanimous that my sister Julie and I would let Christine in on the culinary magic that is, The Root. We sipped fantastic wine, had amazing starters and each of us ordered the same entrée salad consisting of field greens, dried cherries, marcona almonds, a light vinaigrette and the softest, most delicious blue cheese I've ever tasted. We dined and chatted and ate dessert for close to 3 hours!! My oldest sister Kelly was the only thing missing.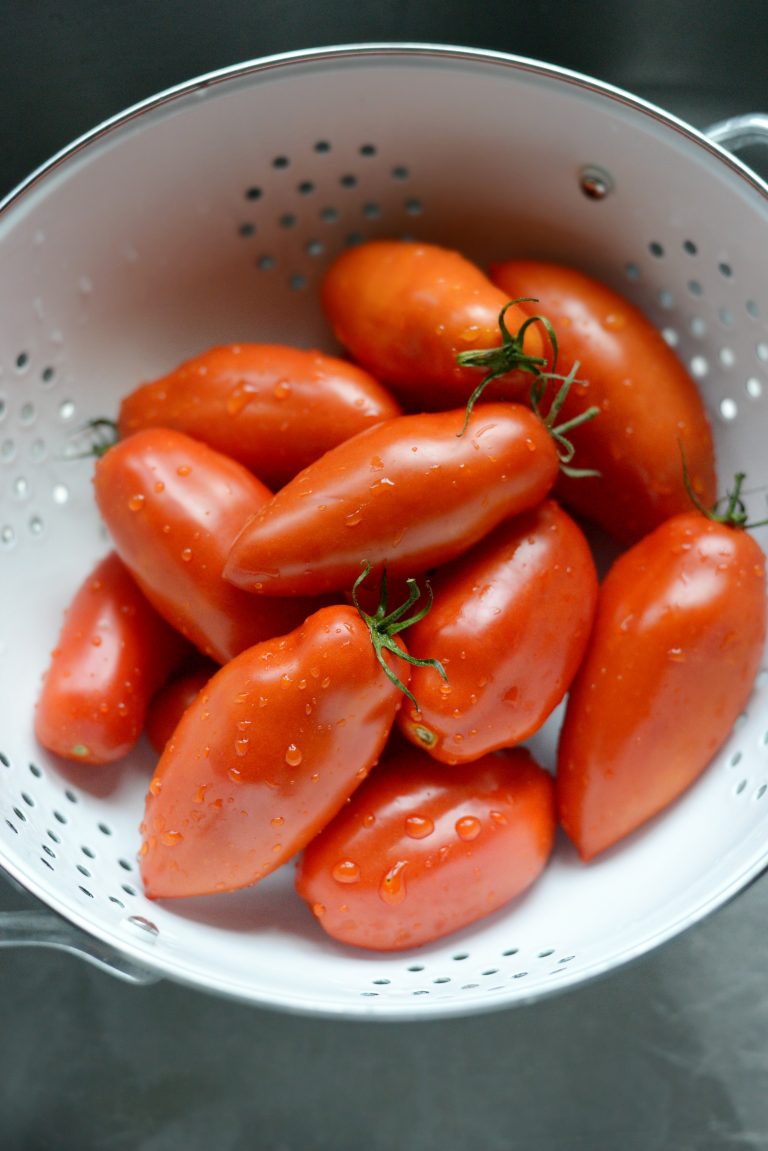 Before my entree salad, I had their soup du jour- Curried Tomato Soup. It was creamy, velvety smooth except for the lumps of shrimp. On top, fresh mint leaves were scattered and once swirled into the soup, they were a welcomed fresh pop of flavor. It was a blissful combo of spicy and addicting. This soup was so good, I had to try and recreate it at home. Naturally.
Let's start making the roasted tomato curry soup, shall we?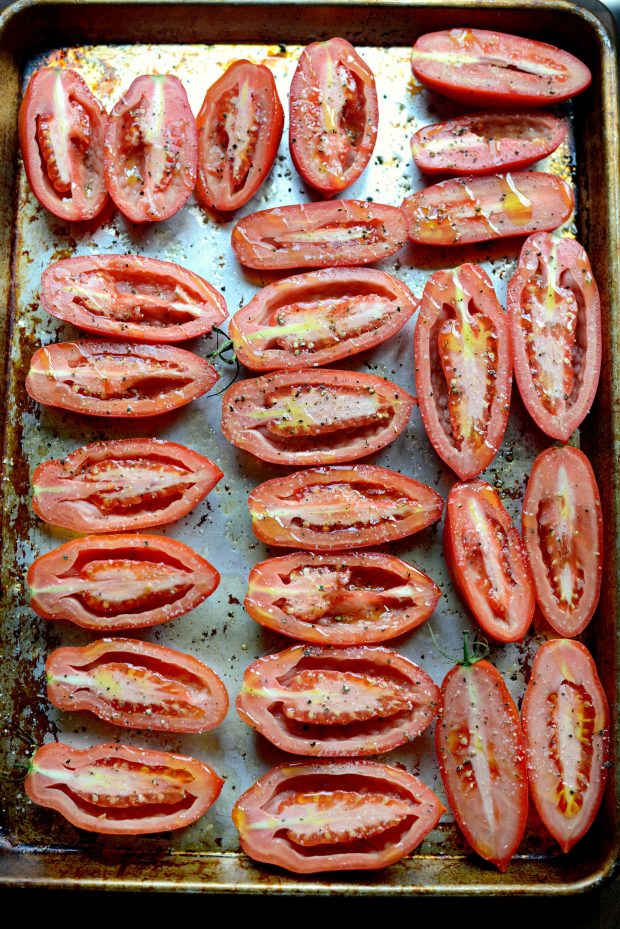 This time of year I'm always wondering what to make with all my tomatoes. Last year I had an over abundance of cherry tomatoes, so I made this 10-minute pasta sauce. This year it was my Roma's that took off and I had a ton to use up. So stumbling on this soup at The Root last week sure did come at a perfect time.
Did I mention I grew those tomatoes? 😉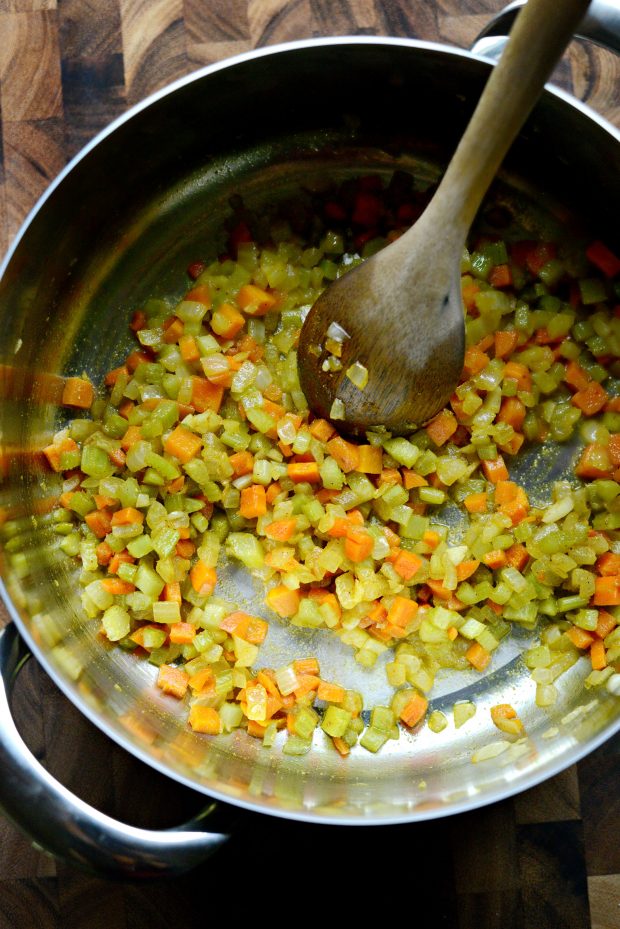 While my tomatoes were roasting away, I sauteed a cup of finely dice yellow onion, 3/4 cup of both carrots and celery in some butter for about 20-25 minutes or until the carrots were fork tender. Then I added in two cloves of minced garlic, cooked that a minute or so more, then I measured and added in the Madras curry and pulled the pan off of the heat to wait for the tomatoes.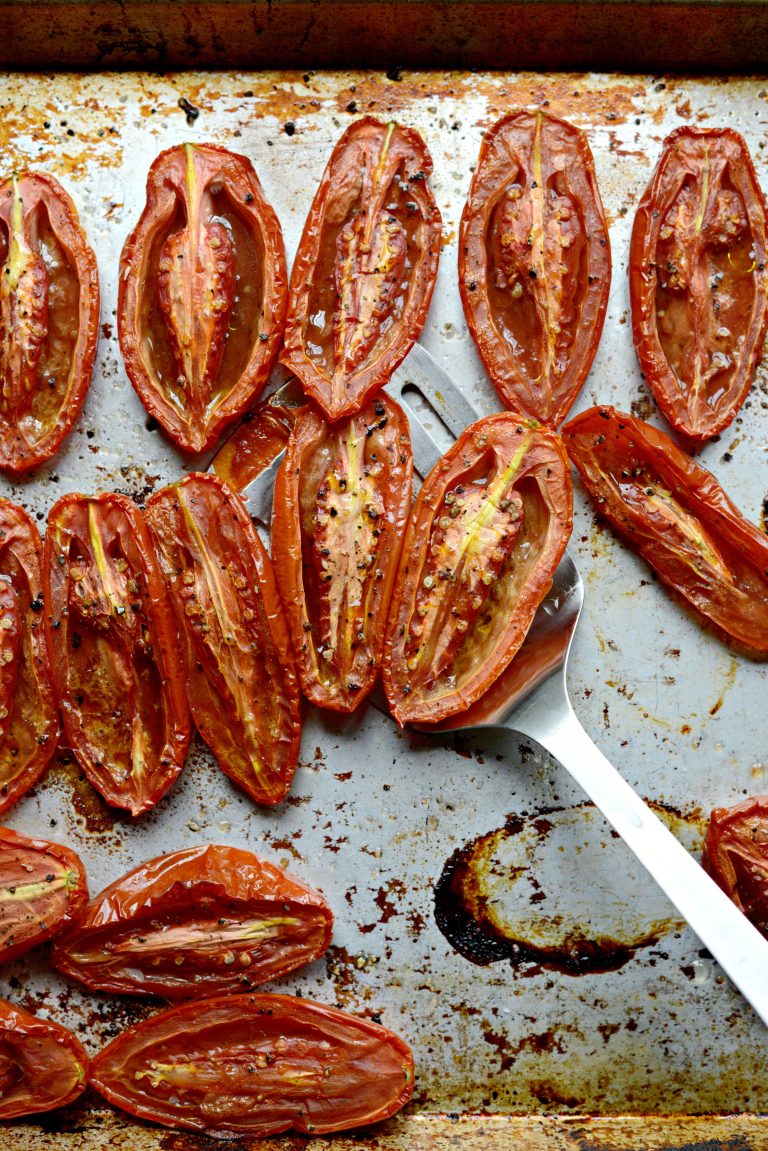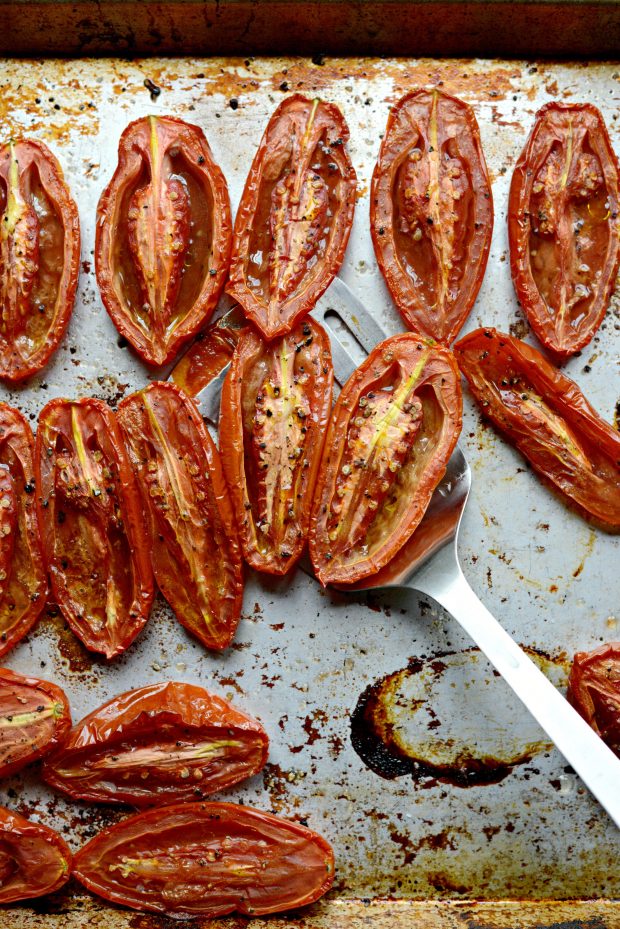 Depending on the size of your tomatoes. Roasting the roma halves on a rimmed sheet pan with a little olive oil and s & p at 375° for about 45 to 60 minutes does the trick beautifully.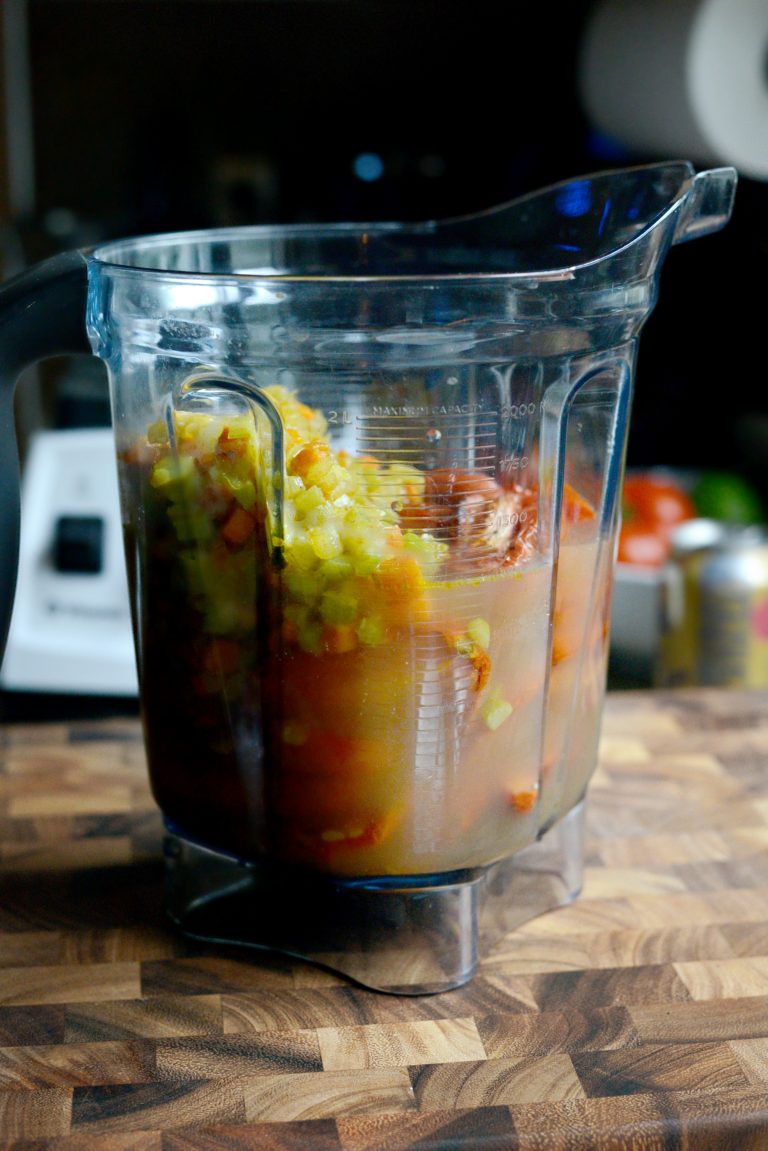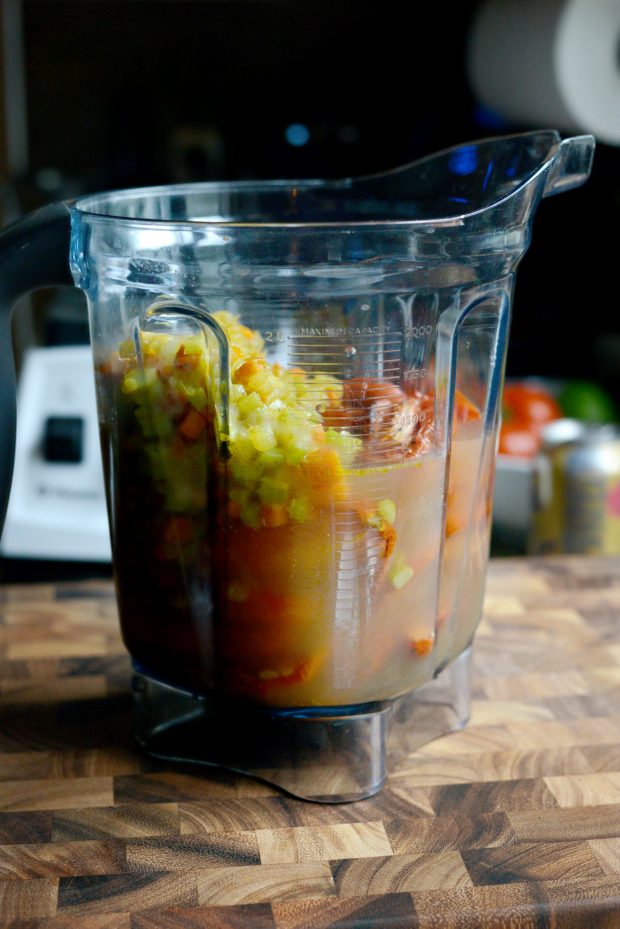 Then I added the shrimp stock that I made the other day, sherry wine, the roasted tomatoes (seeds, skin and all!), sauteed curried vegetables, and a teaspoon of salt into my Vitamix and pureed until velvety smooth.
If you don't have a high-powered blender then you can simply use your food processor.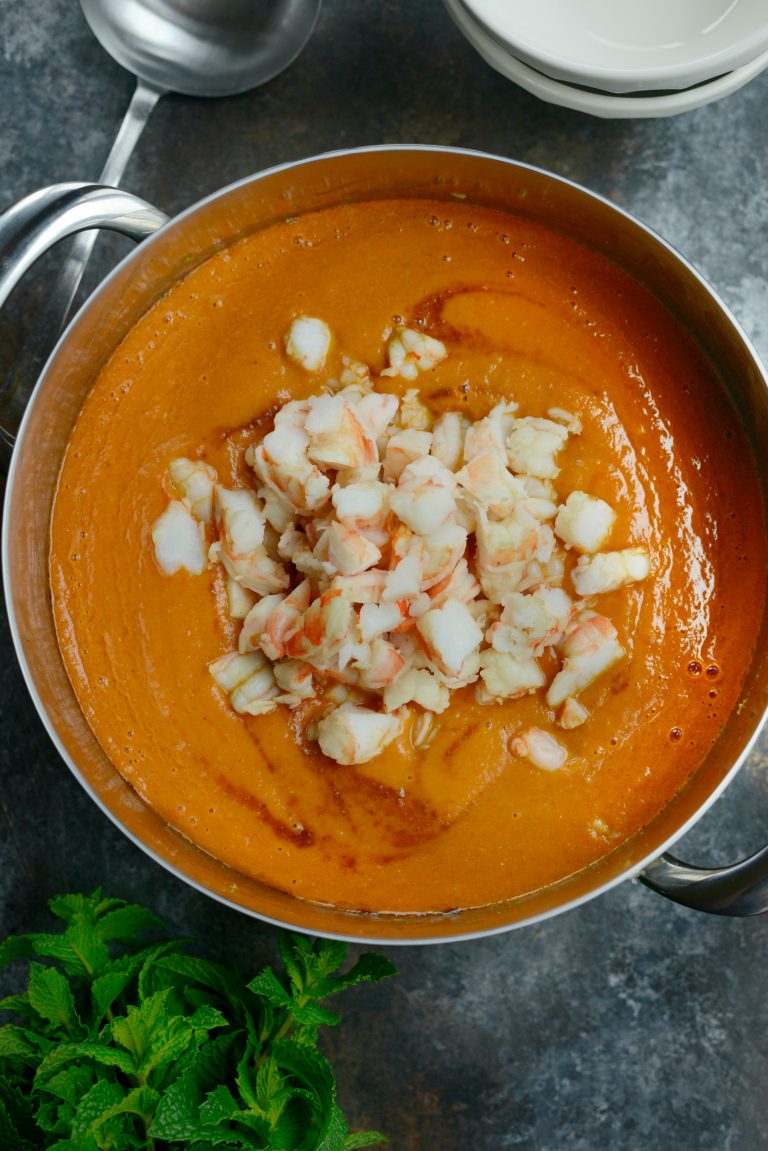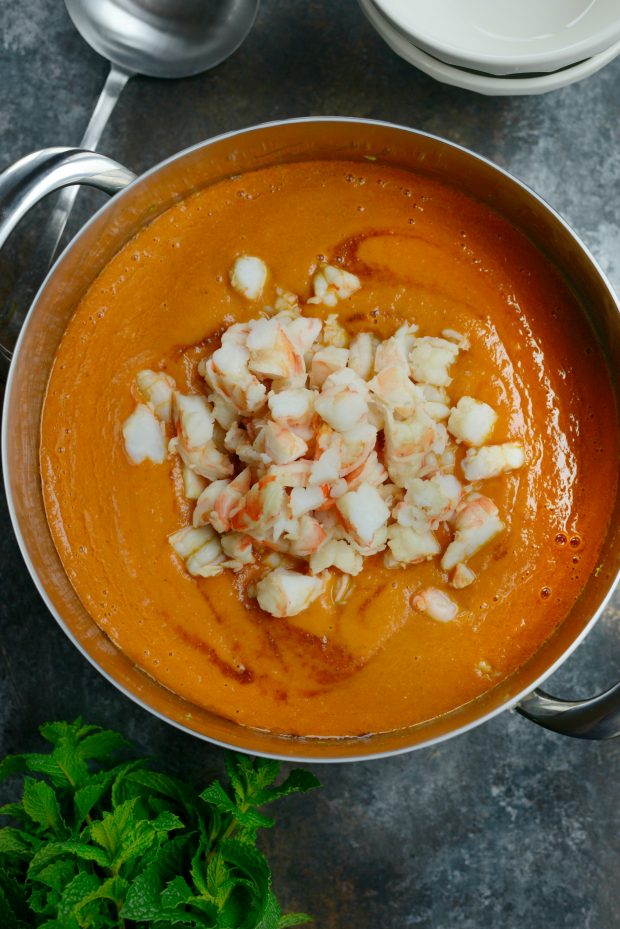 Add the soup back into the pot, taste test and add more kosher salt if desired. I also added a 1/2 teaspoon of cayenne pepper because I love the warm back-of-the-throat heat it adds. 1/4 teaspoon would be perfect for those who don't want a lot of heat, 1/2 tsp is a smidgen warmer.
Once I had the flavor of the soup just how I wanted it, I added in chopped shrimp and heated it until warm.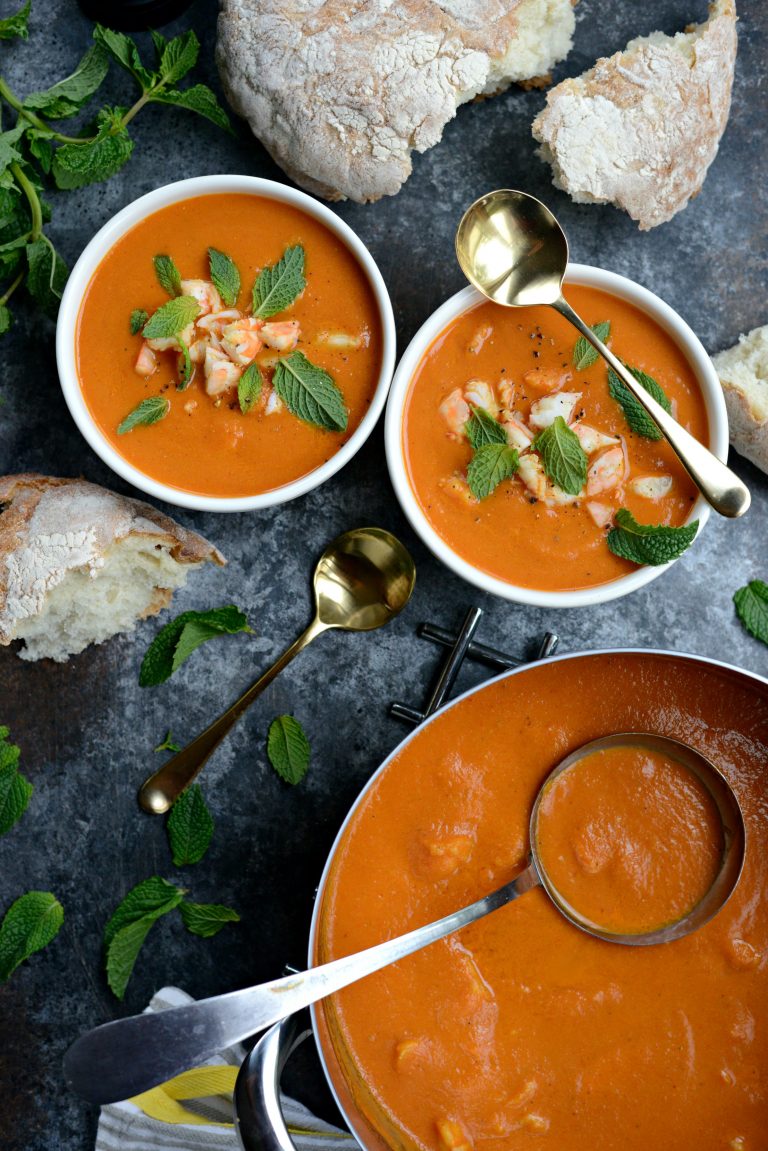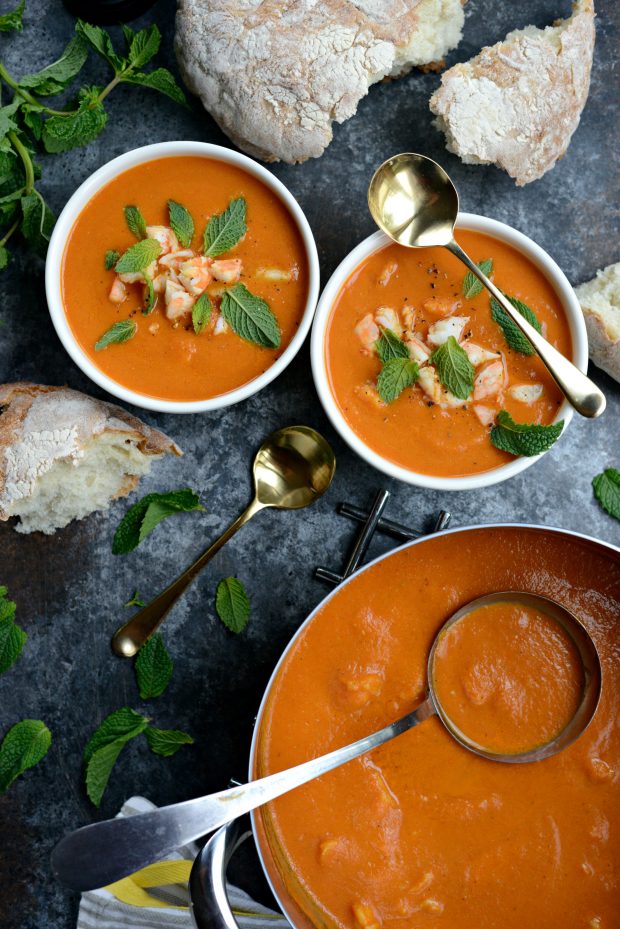 I ladled the roasted tomato curry soup into small bowls and served it topped with fresh mint leaves and with a loaf of crusty bread.
I would say this soup is a starter soup or side soup. It's rich with flavor so, for me, a small bowl is just enough. It's also creamy, spicy, tomato-y and delicious.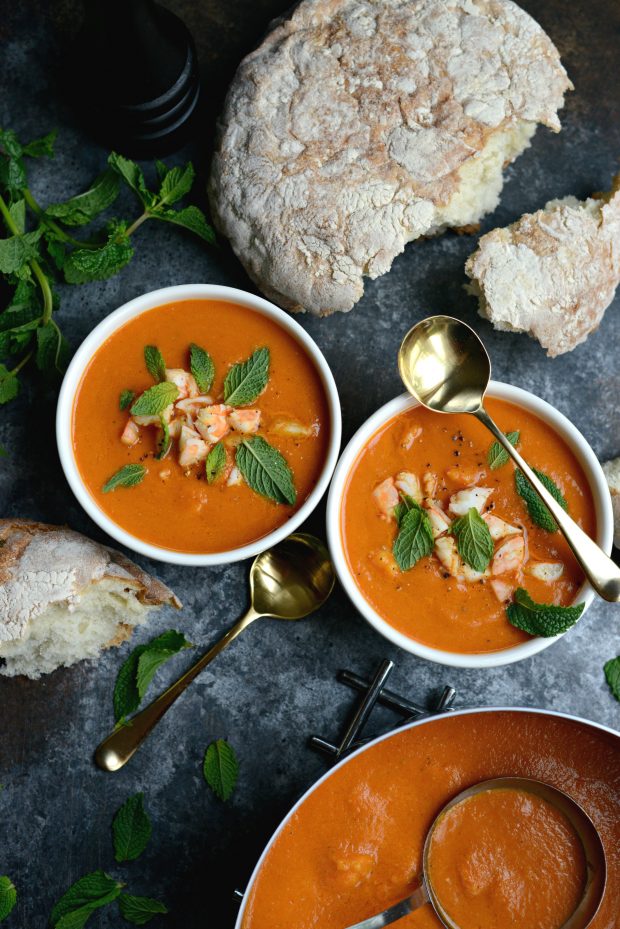 Haileigh, my oldest and fellow shrimp lover, and I loooooooooved this roasted tomato curry soup. We both agree it's delicious served warm or at room temperature. I believe it would even be good chilled, as a summer soup.
No matter how you serve it, it's a winner.
Enjoy!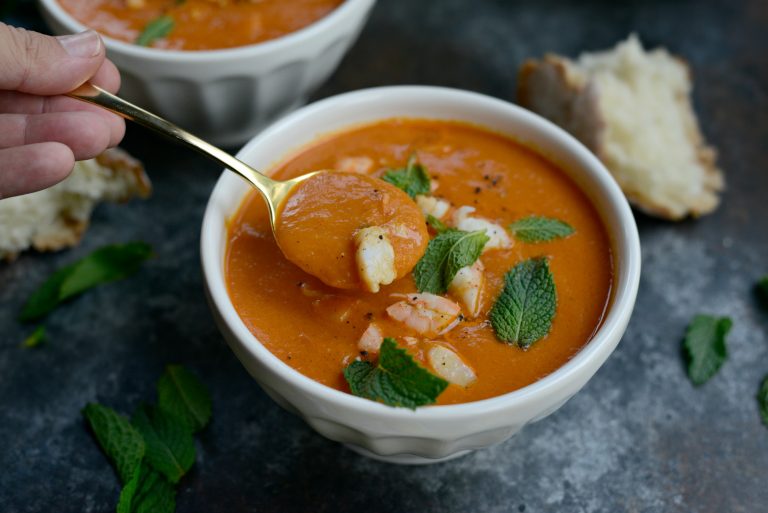 My cookbook Simply Scratch : 120 Wholesome Homemade Recipes Made Easy is now available! CLICK HERE for details and THANK YOU in advance! 
[this post contains affiliate links.]
This post may contain affiliate links.
Buy the Cookbook: Simply Scratch : 120 Wholesome Homemade Recipes Made Easy Now available on Amazon »
THANK YOU in advance for your support!