Easy and nearly effortless Homemade Caramel Corn! Great as a sweet snack or packaged as a gift! You will flip with how delicious this caramel corn is.
Is it fall yet?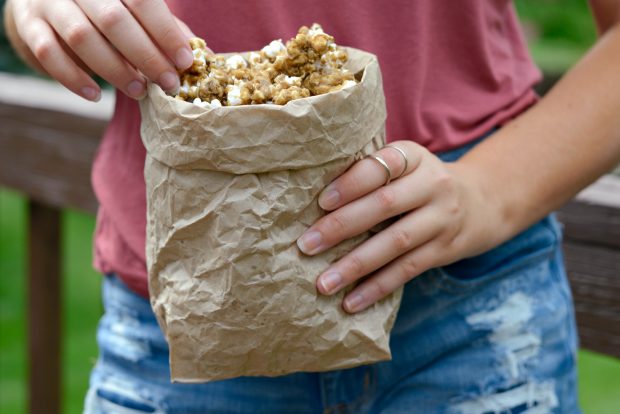 You probably want to strangle me for typing that. I get it. It's the last day of August and still technically summer with autumnal equinox only twenty-something days from now. However, isn't summer considered over once the school supplies show up at Target? I'm just sayin'.
Because it definitely feels like fall. Not weather wise, of course, but back-to-school wise. Checks are being written left and right, two different orientations to attend, my daughters "need" new clothes (<—who started this trend? I wanna know!) and the schools have handed out supply lists a mile long. Yup, fall.
So with all that "fun stuff" going on it's got me excited to have my days to myself which leads me longing for crisp cool days, flannels and woolly socks. I am so ready to embrace the cozy. I'm so ready, that I plan to braise a large hunk of meat this week (I'm not even sorry about it) and I made caramel corn.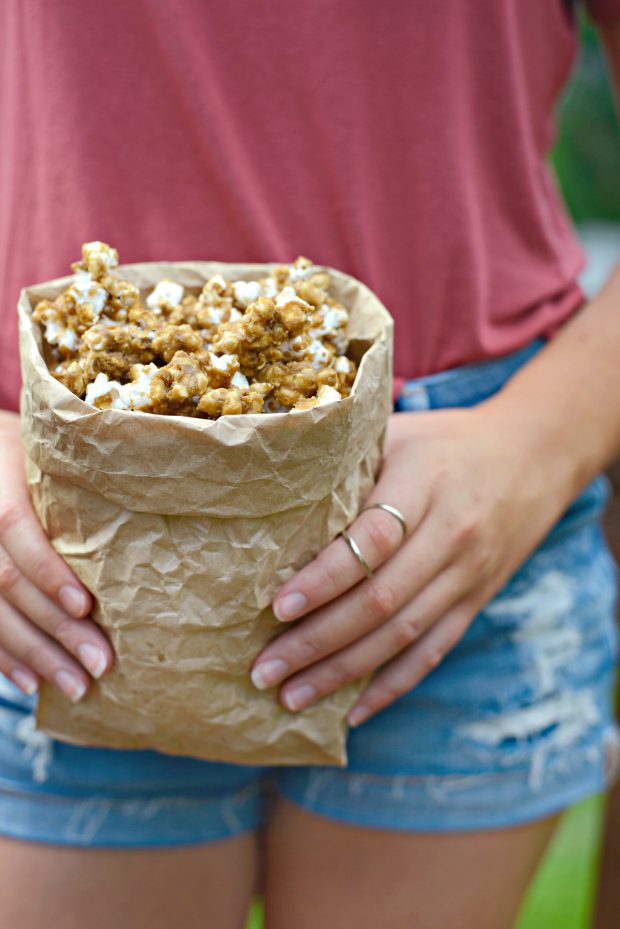 Homemade caramel corn, that is. It's super easy, you don't need any special candy thermometer and you will immediately fall in love with it. It's SO delicious my 15-year-old-soon-to-be-sophomore agreed to model it for you. 😉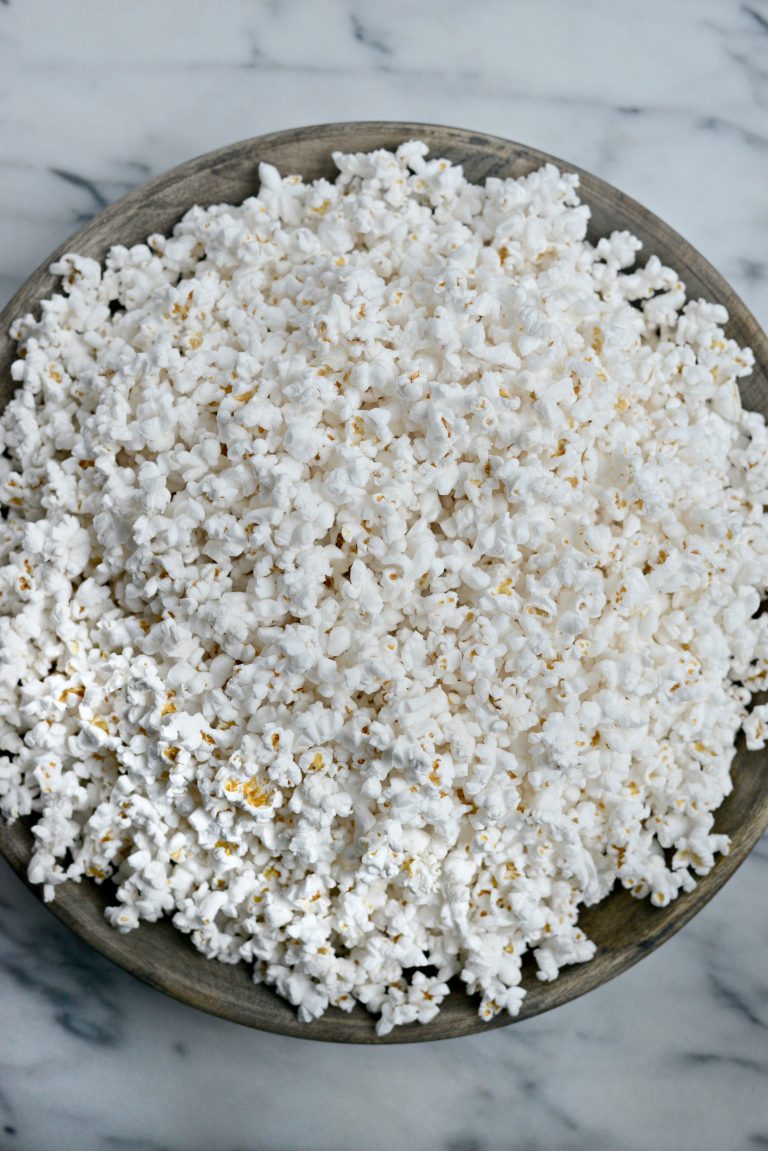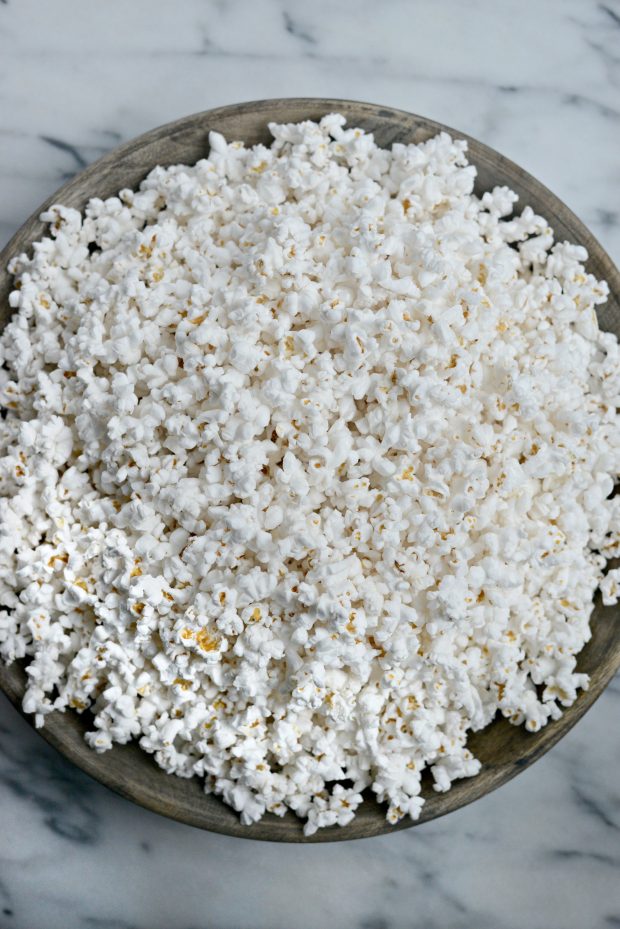 It all starts with popcorn. Have I ever told you that one my favorite Christmas gifts ever is my air popper? We are popcorn people, so I make it all the time. I've never really been a fan of microwave popcorn and it's fake butter, but real popcorn drizzle with real butter? Big fan. HUGE.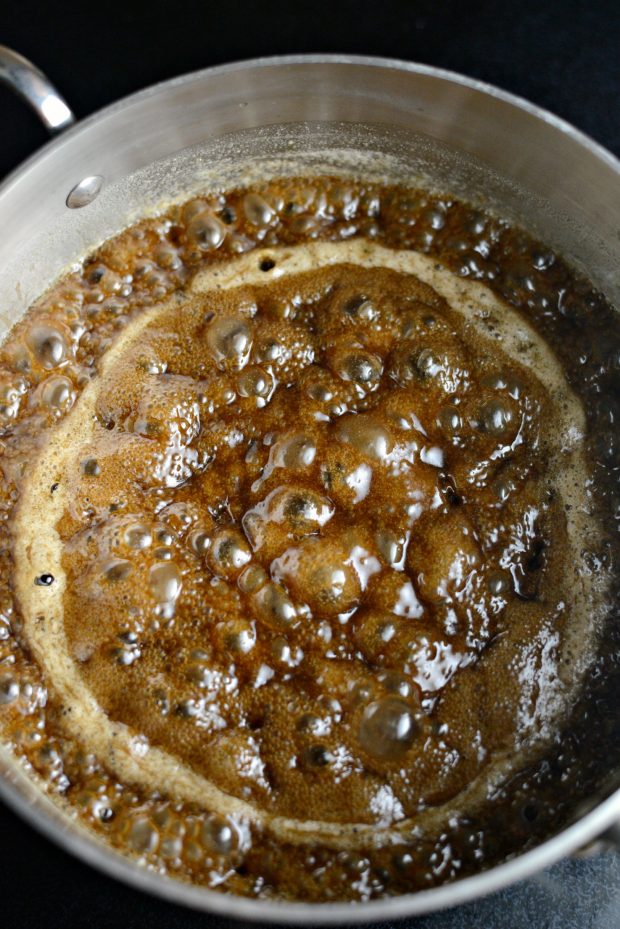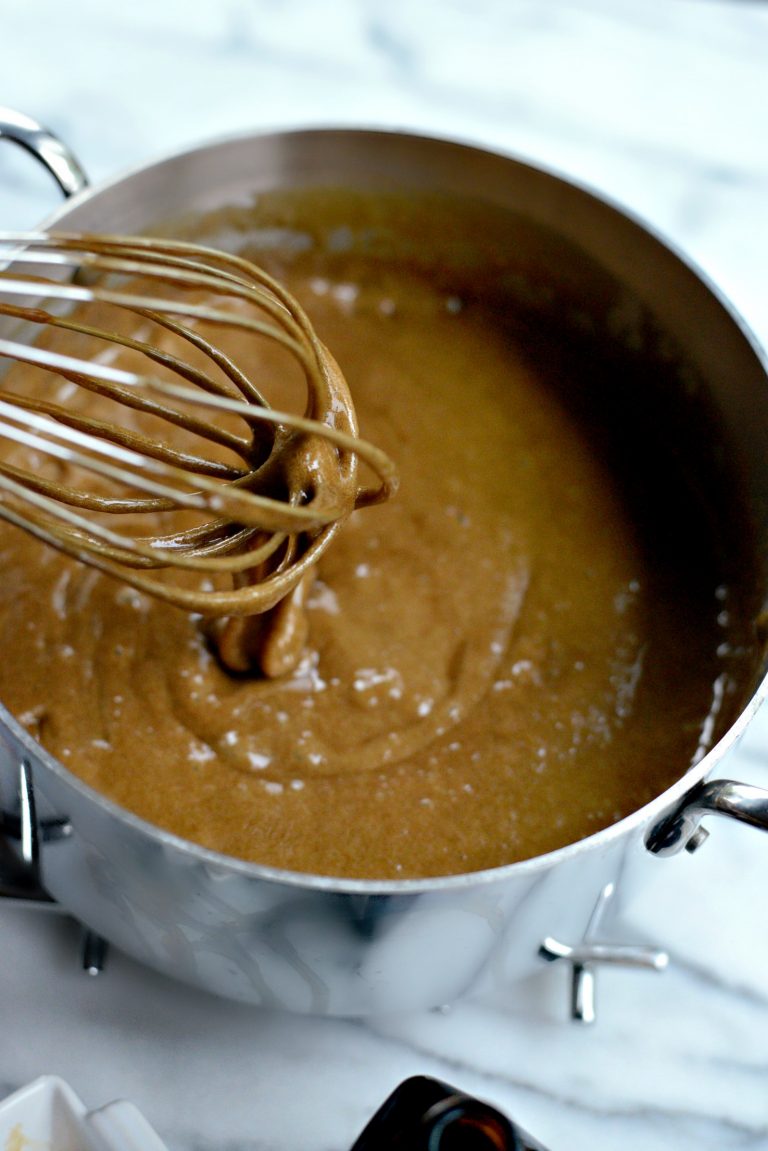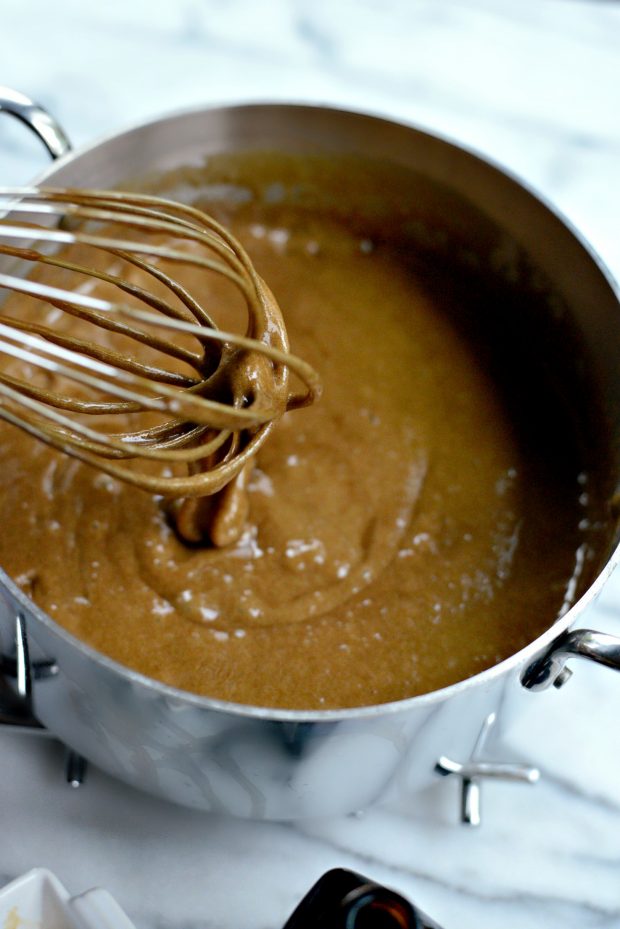 But what's better than butter loaded popcorn? Homemade caramel corn. Air-popped popcorn tossed with an easy homemade caramel consisting mainly of butter, brown sugar, and both maple syrup and corn syrup.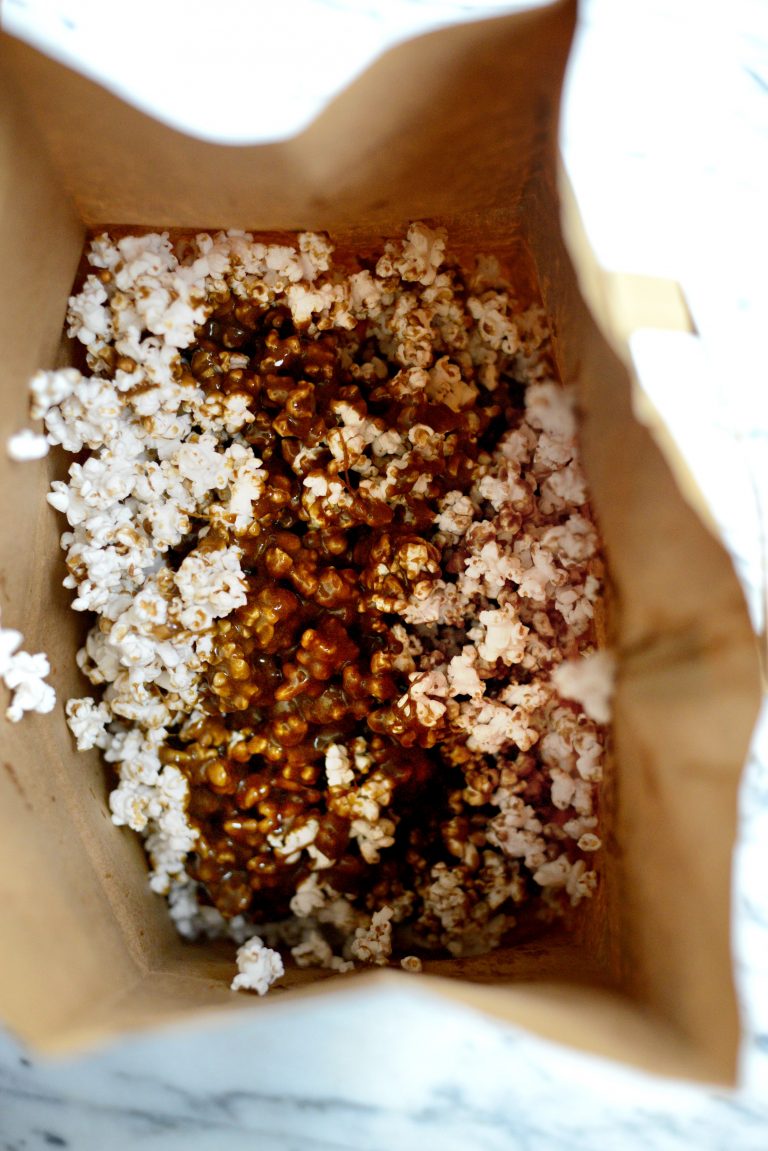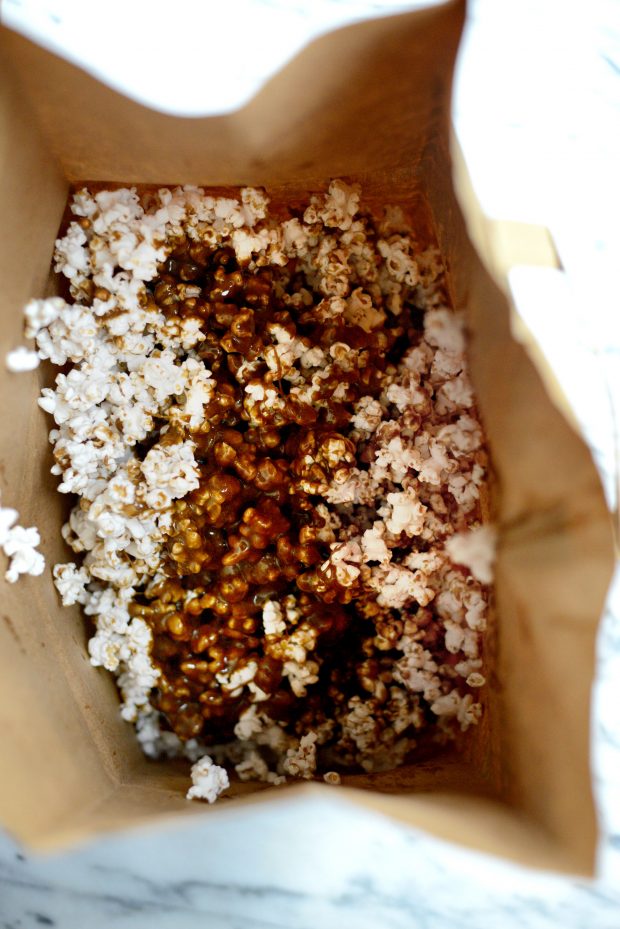 After tossed in that heavenly concoction, the sticky popcorn is baked low and slow in the oven until the caramel becomes one with the popcorn. A sugary shell if you will. It's the absolute best smelling thing to come out of my oven this year.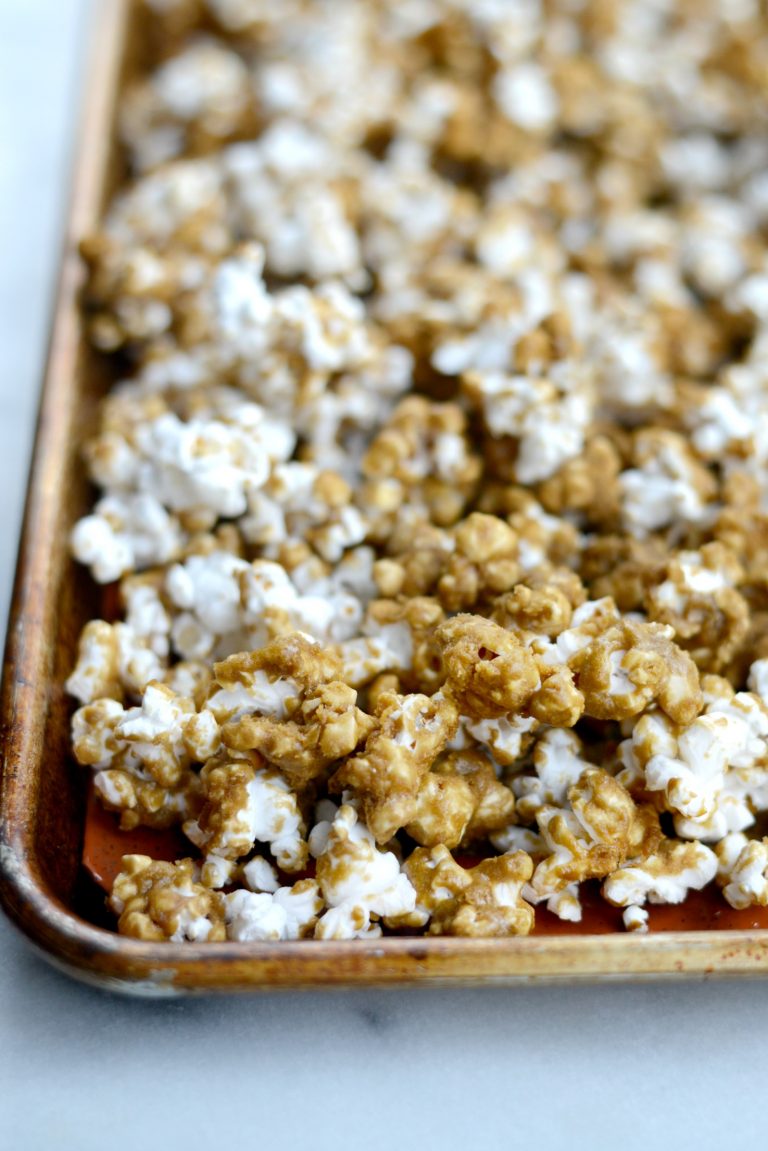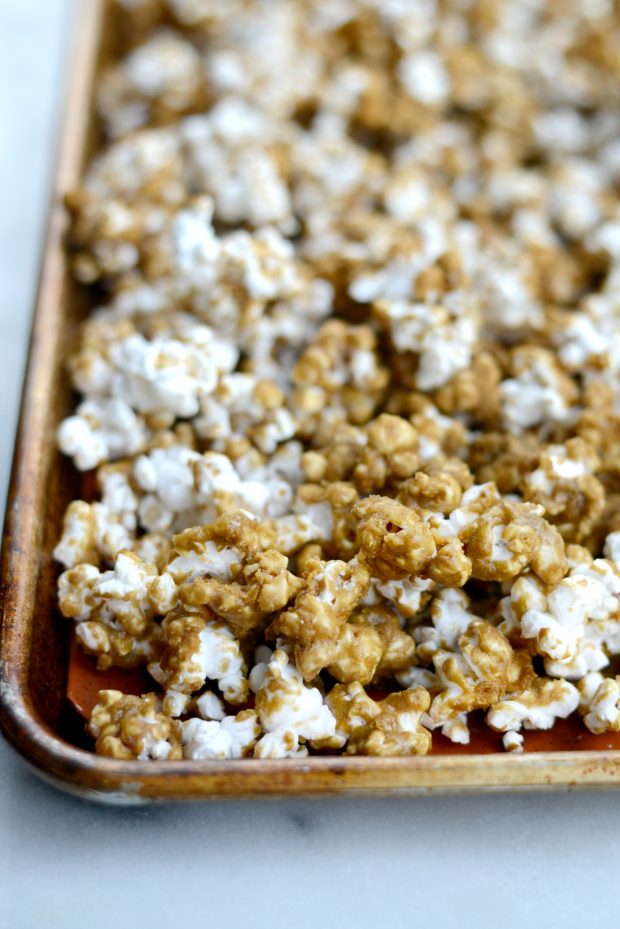 Better than store bought. It's sweet, crunchy and addicting. If you want to sprinkle with a little bit of flaked salt afterwards when it's still a little warm, then that would make it dreamy.
Here are a few other fun popcorn recipes to try!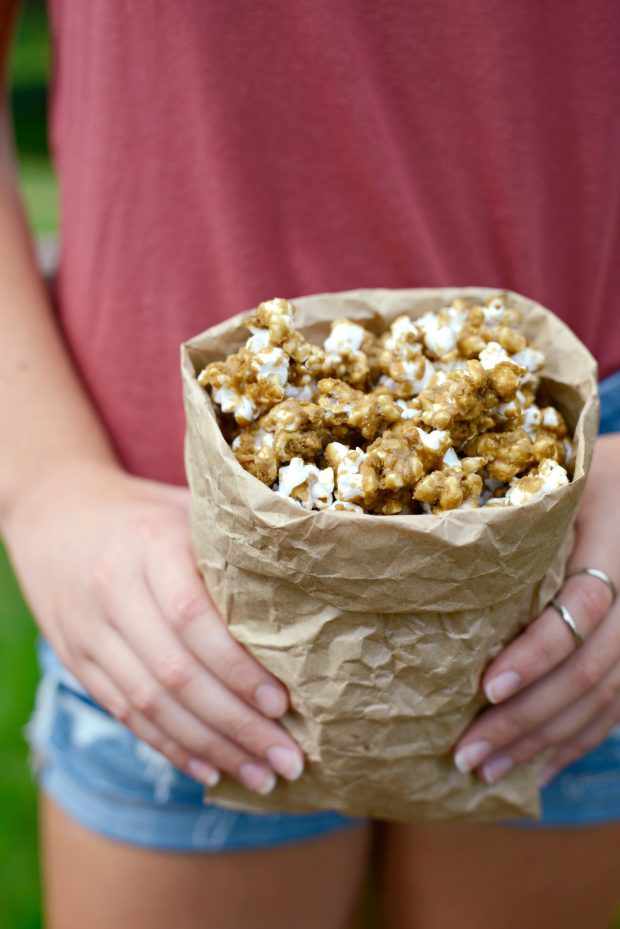 This makes a lot so package it up in small snack bags to pack in school lunches, give to friends, neighbors or stash it inside your bedside table for late night munchies.
Enjoy! And if you give this Homemade Caramel Corn recipe a try, let me know! Snap a photo and tag me on twitter or instagram!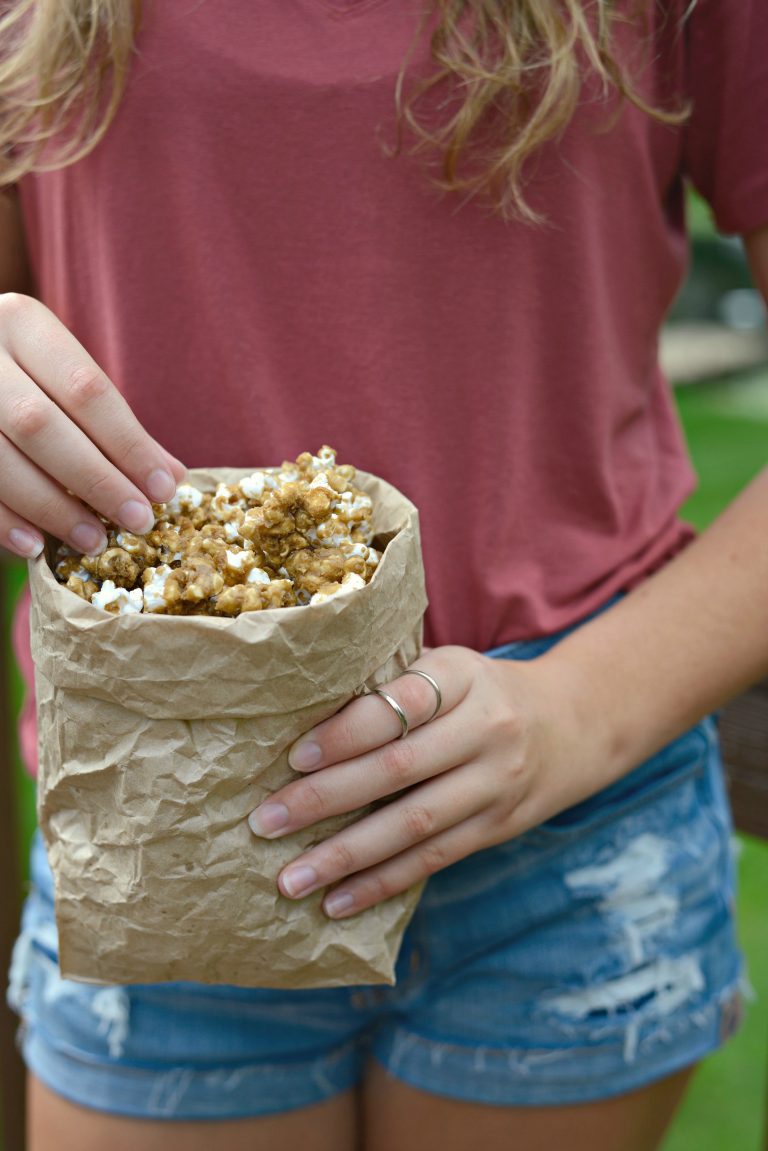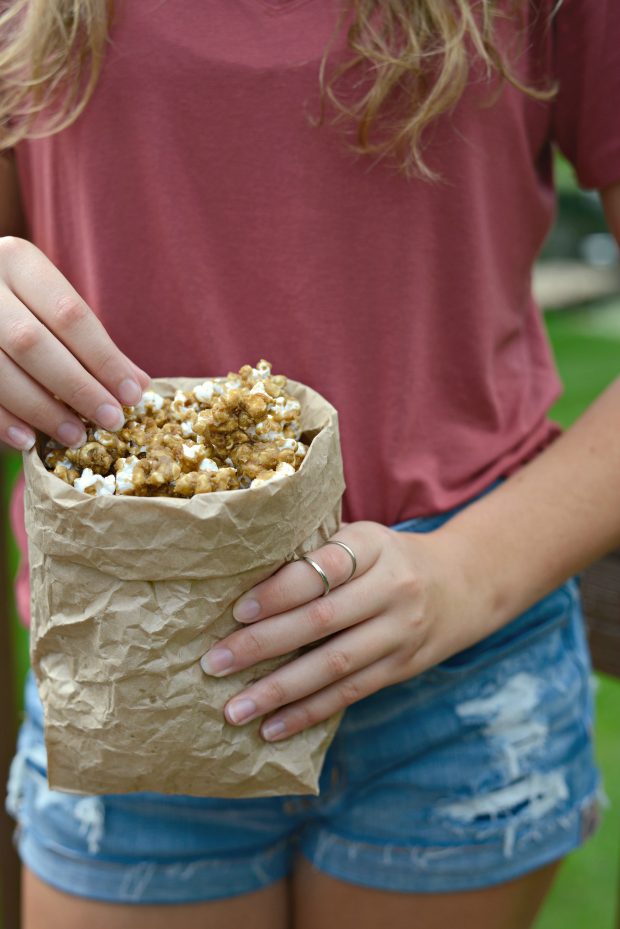 My cookbook Simply Scratch : 120 Wholesome Homemade Recipes Made Easy is now available! CLICK HERE for details and THANK YOU in advance!
[this post contains affiliate links.]
This post may contain affiliate links.
Buy the Cookbook: Simply Scratch : 120 Wholesome Homemade Recipes Made Easy Now available on Amazon »
THANK YOU in advance for your support!