J. Alexander's Wild Rice Orzo Salad made fresh and full of flavor! A blend of wild rice, orzo, vegetables, currants, almonds and in a champagne vinaigrette.
One of my favorite summer salads is the one you see below, with it's abundance of ingredients and confetti colors.
This is actually one of the first recipes I ever blogged. If you were to dig deep into the archives, you'll see that it's from way back in 2010, the writing is horrid and that I use way too many exclamation points. Oh wait, I still do. Ha. (Struggling not to insert these —>!!!)
If I close my eyes I can still remember blogging that first post. My bff Nichole helping me chop (at the time I owned one knife and one cutting board) and mince and whisk, while I snapped photos with my crappy Canon point-and-shoot. I felt so professional. Never mind that the photos are shoddy, blurry, totally unappetizing and have since been deleted- at the time I thought they were AH-MAZING! They were so not.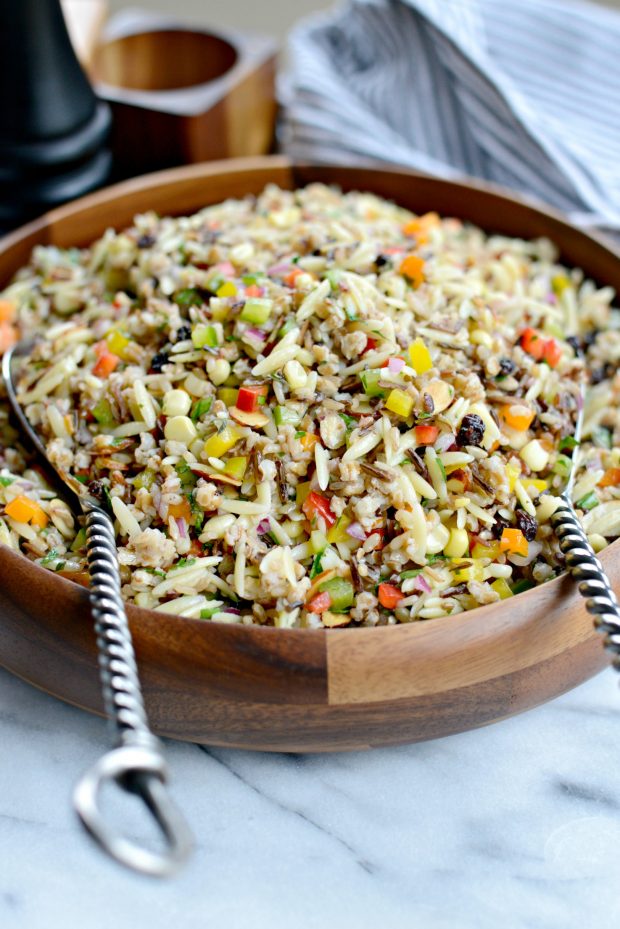 This time around, I'm giving my beloved wild rice orzo salad a redo with better photos, more precise, accurate and fresh ingredients and still keeping the same great, colorful, healthy and delicious salad.
The last time I made this wild rice orzo salad, I just made a big batch of rice and orzo and didn't bother to list the dry measurements. There was no red winter wheat berries- which I'm told it's a salad must! Also, in 2010 I couldn't find champagne vinegar, so I opted to figure out my own substitution. Now, in 2016 I've since found champagne vinegar and I'm also using fresh herbs instead of dry and I've found red winter wheat.
The bottom line is that it's just a smidgen different, the differences are minuscule. But this wild rice and orzo salad has never tasted more delicious and fresh.
Let's rock.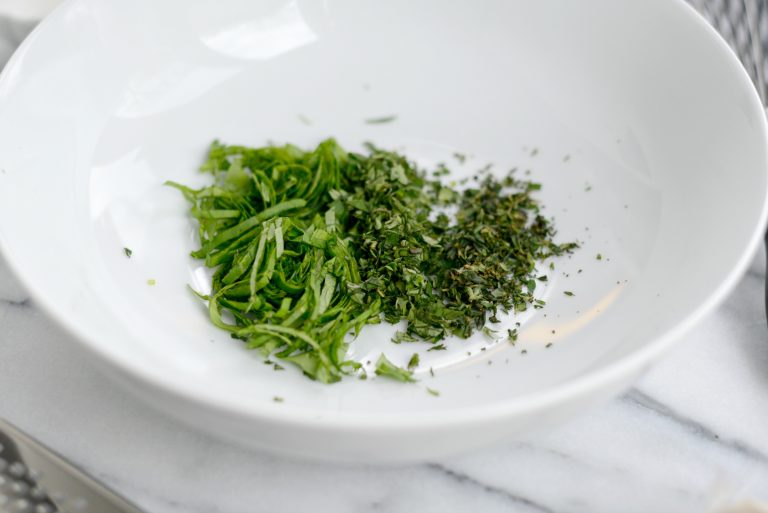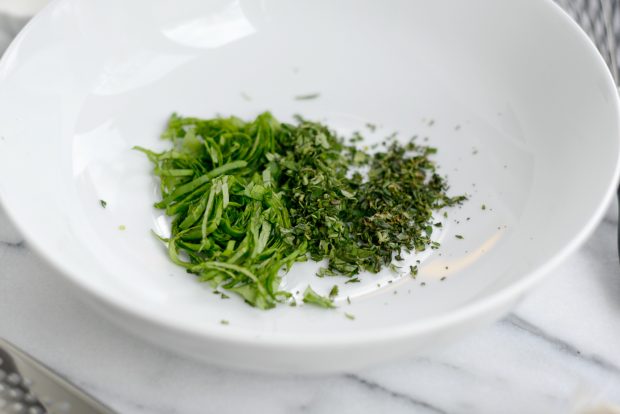 Start by grabbing a bowl, jar or whatever you've got; and add 1 tablespoon of thinly sliced basil, 1 teaspoon chopped fresh oregano and 1/2 teaspoon chopped fresh thyme.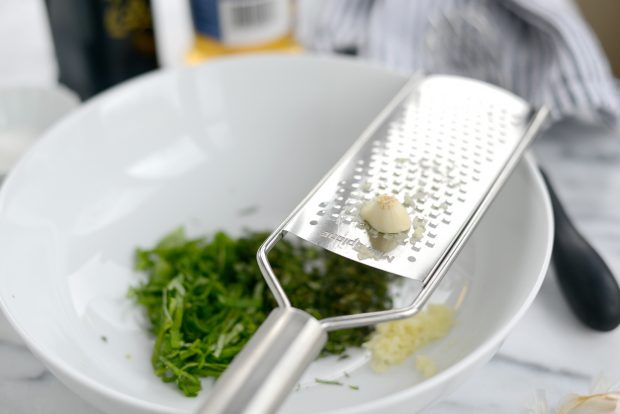 Then bust out your trust microplane and grate in a medium clove of garlic (about 3/4 of a teaspoon).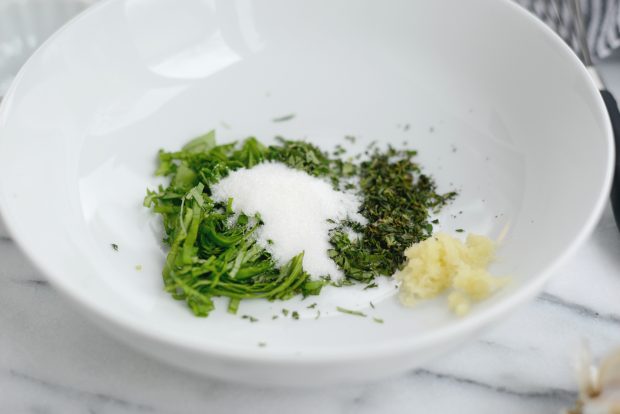 Next, measure and add in 1-1/2 tablespoons of sugar (or honey) to sweeten the dressing a smidge.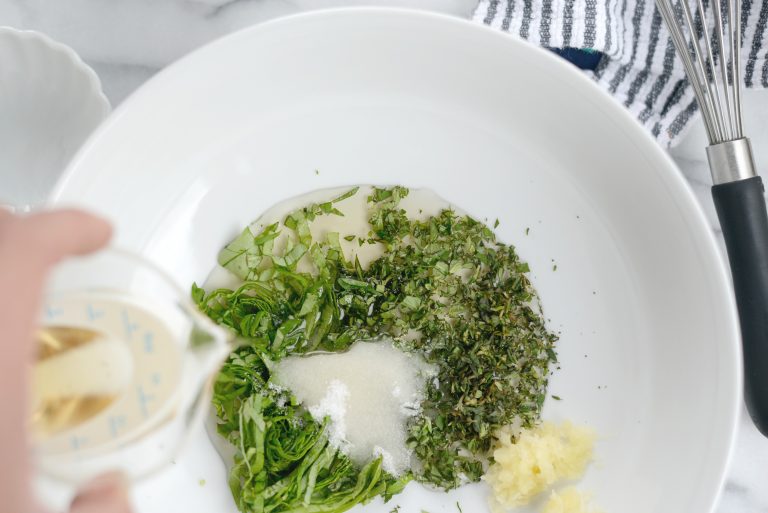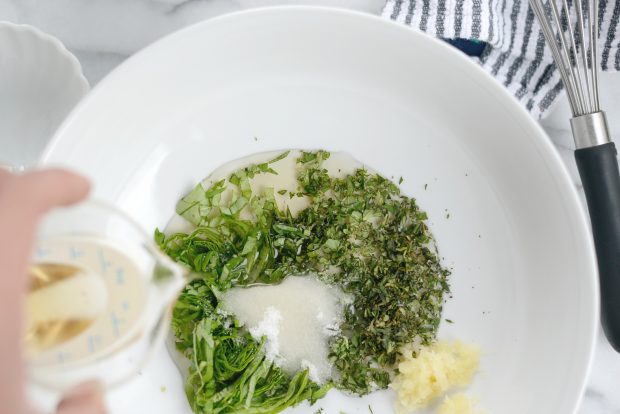 Then pour in 1/4 cup of champagne vinegar. Quite possibly one of my most favorite of all.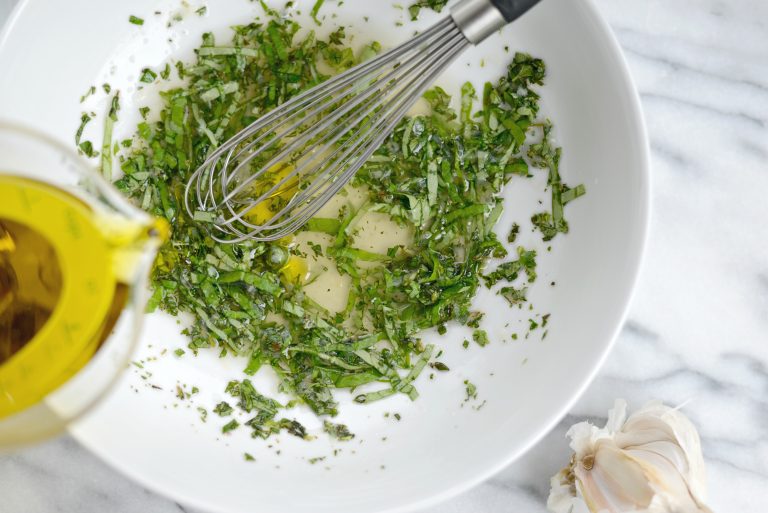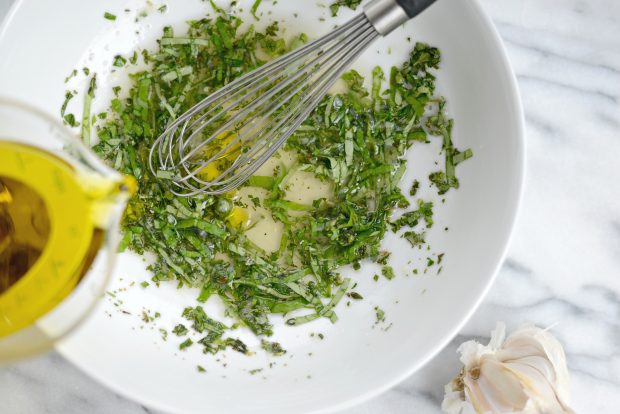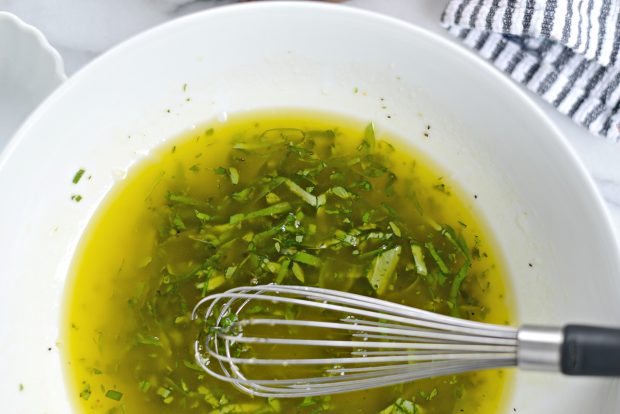 Next, whisk while pouring in 1/2 cup olive oil season with 1/2 teaspoon of kosher salt and 1/4 teaspoon coarsely ground black pepper and set aside.
Now let's pull this J. Alexander's wild rice orzo salad together!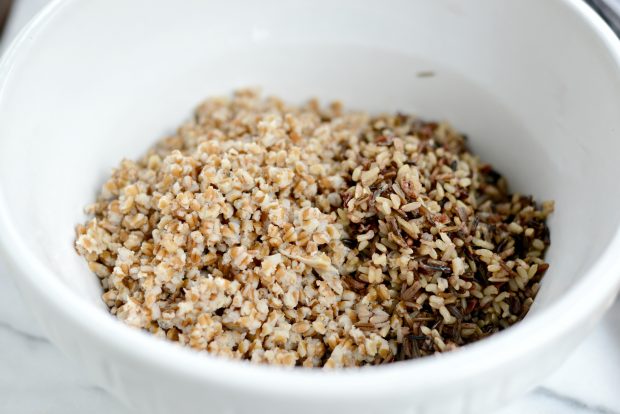 First, into a very large bowl- you'll need lots of room when it comes to mixing- add the 3 cups of cooked wild rice and 2 cups of the cooked red winter wheat berries. (the dry measurements will be listed in the instructions)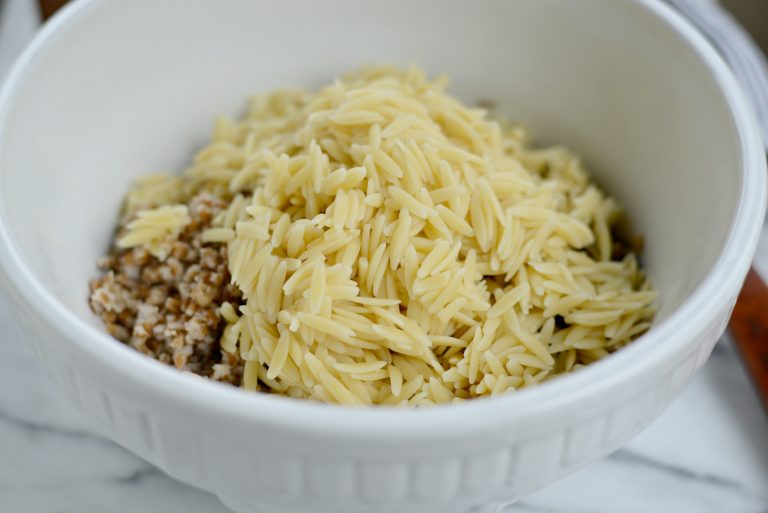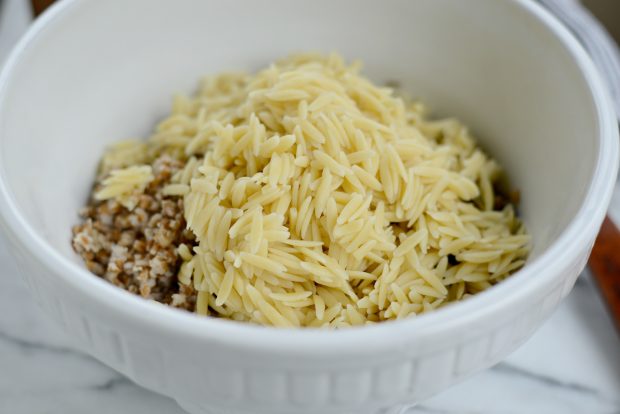 Then add in the 2 cups of cook orzo. I used DeLallo brand because I think their orzo is the prettiest, all long and slender like.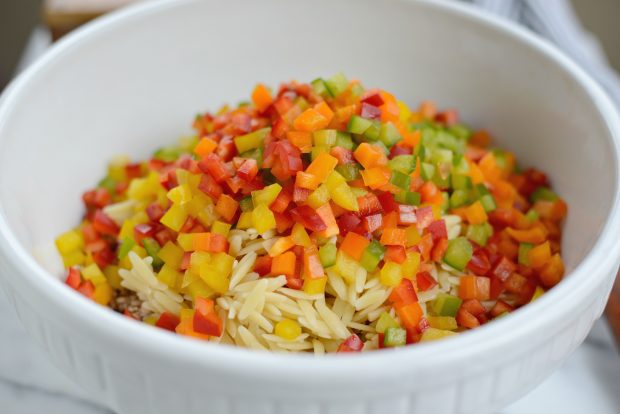 Next add in the beautiful and colorful peppers. That's 1/2 cup of each color (red, orange, yellow and green).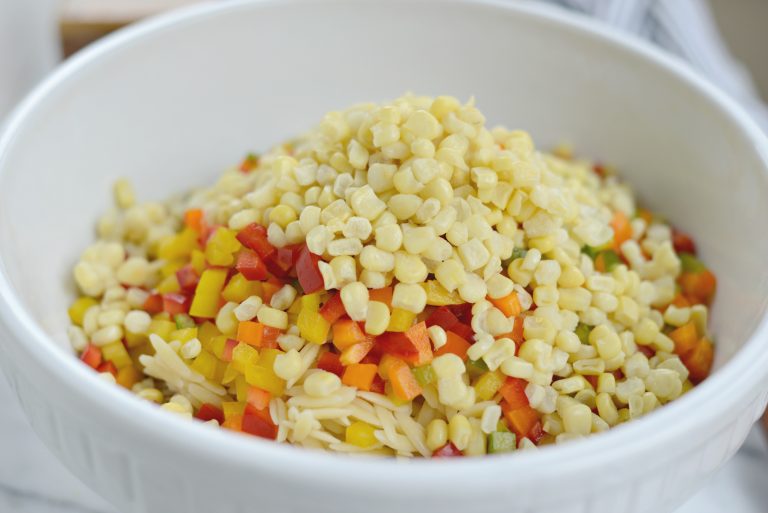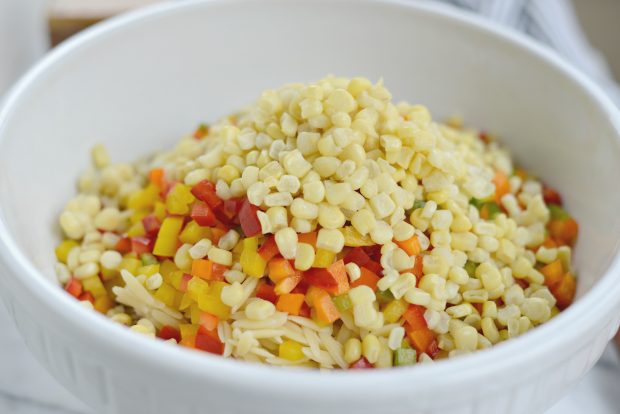 And then 1 cup corn…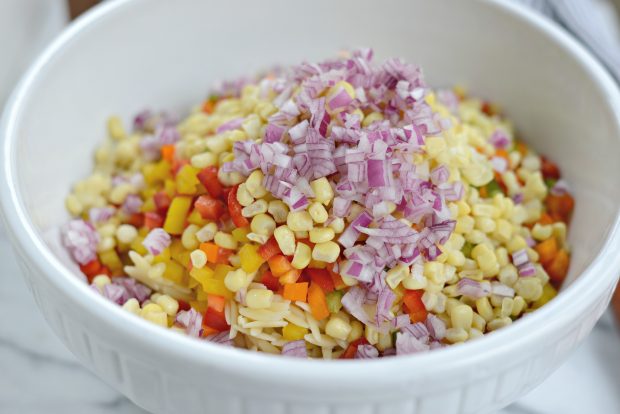 Then 1/3 cup finely diced red onion…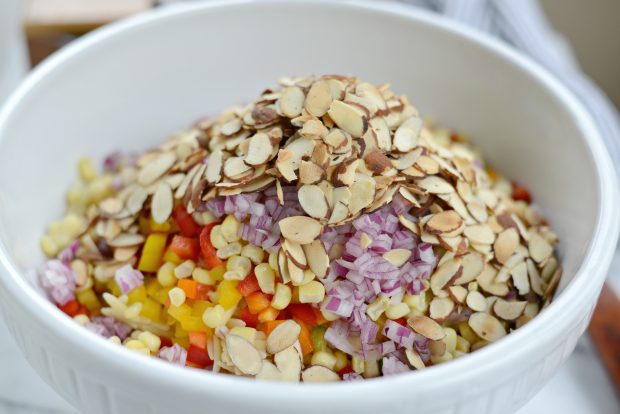 Next add 1/2 cup pan-toasted sliced almonds.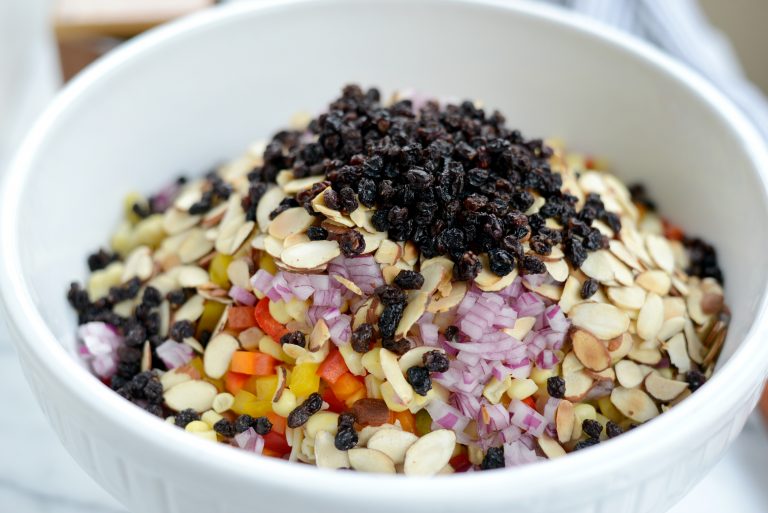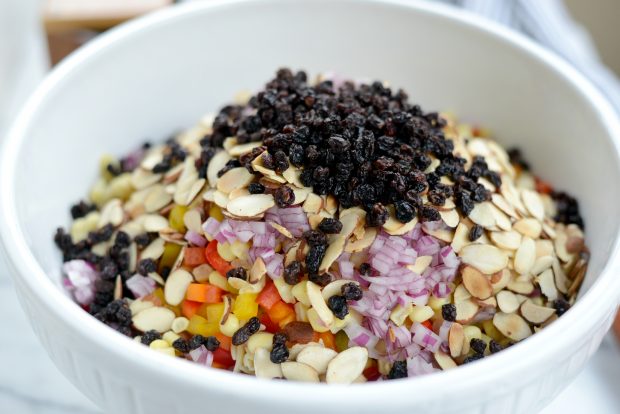 Then 1/3 cup currents. These taste similar to raisins and add the perfect touch of sweetness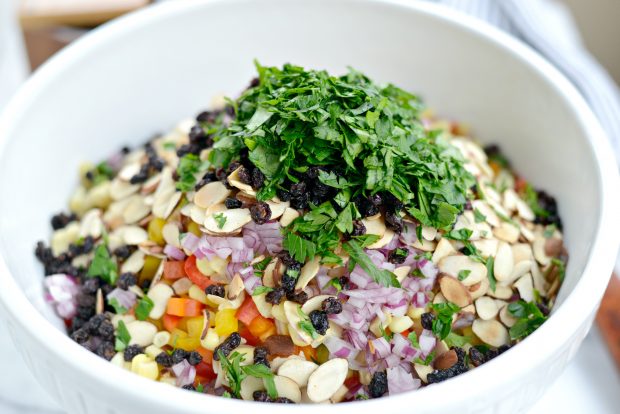 Lastly, throw in 1/4 cup chopped fresh parsley.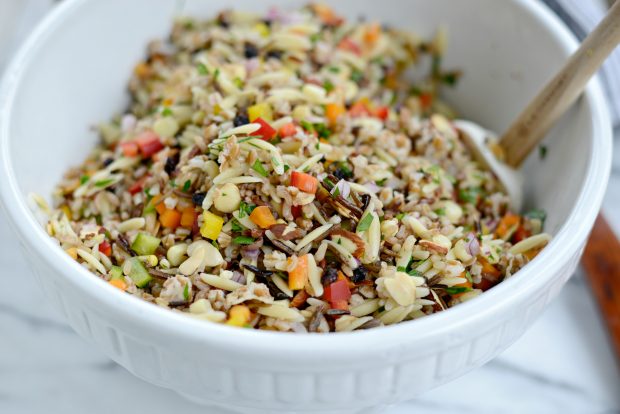 Then toss these ingredients together.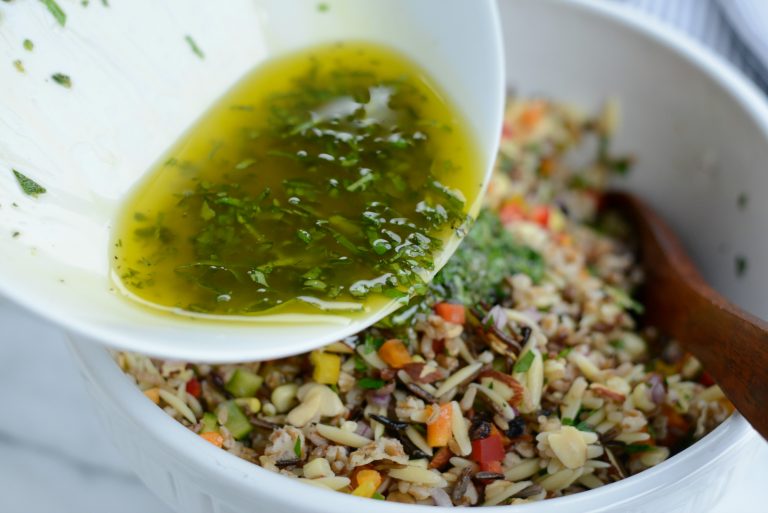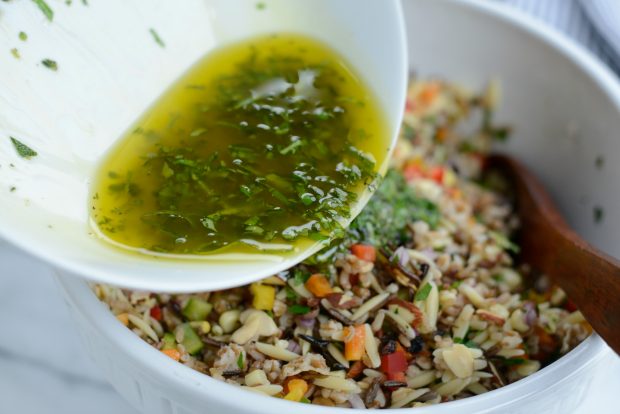 Next, pour in all of the champagne and herb vinaigrette…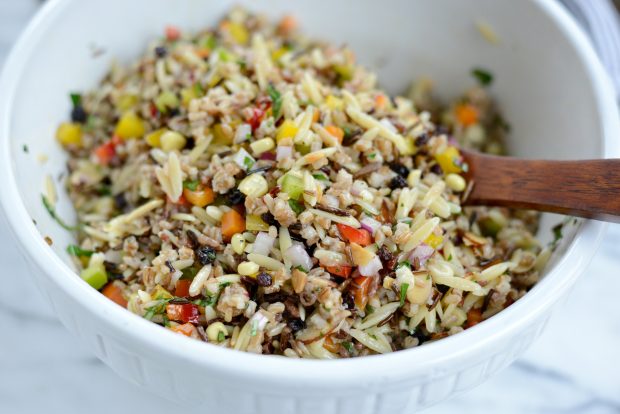 Then toss one more time.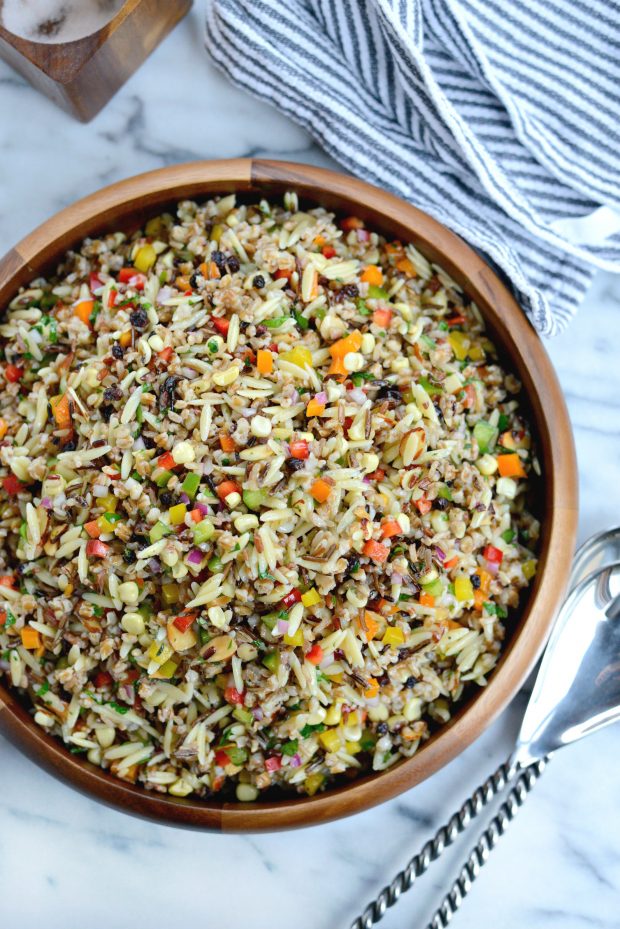 Finally it's time to serve this salad!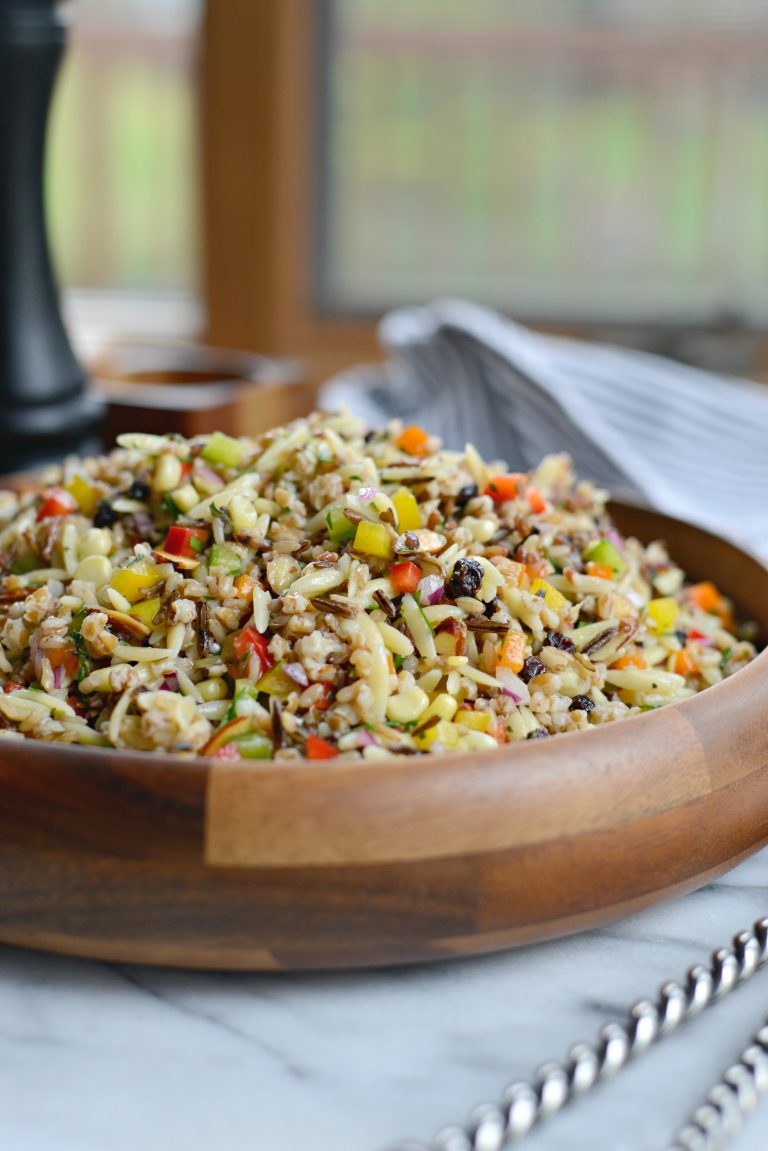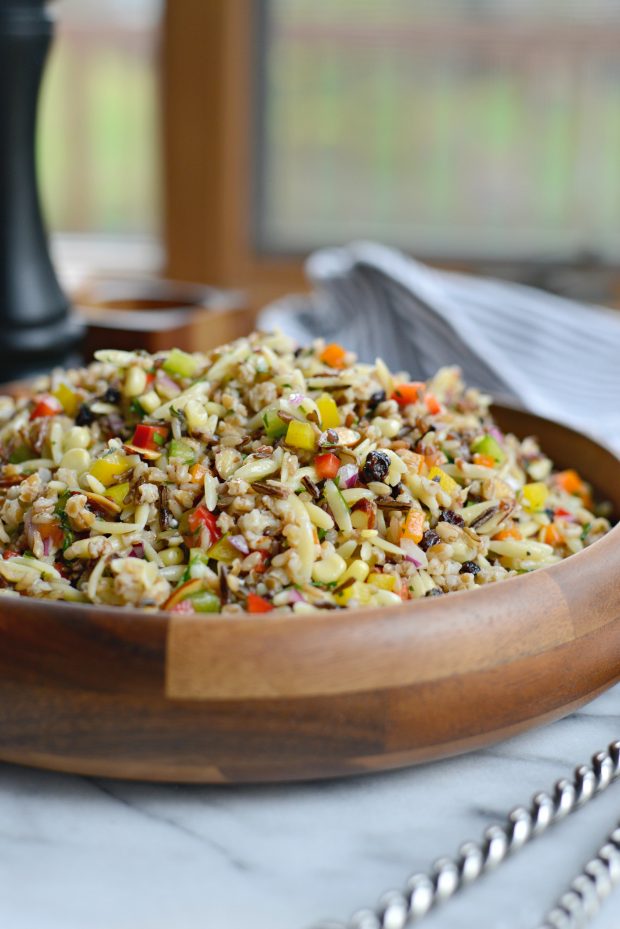 To make the prep less daunting, I cook the rice and wheat berries the night before ( in my rice cooker) and then refrigerate it over night. Everything else I make the day of.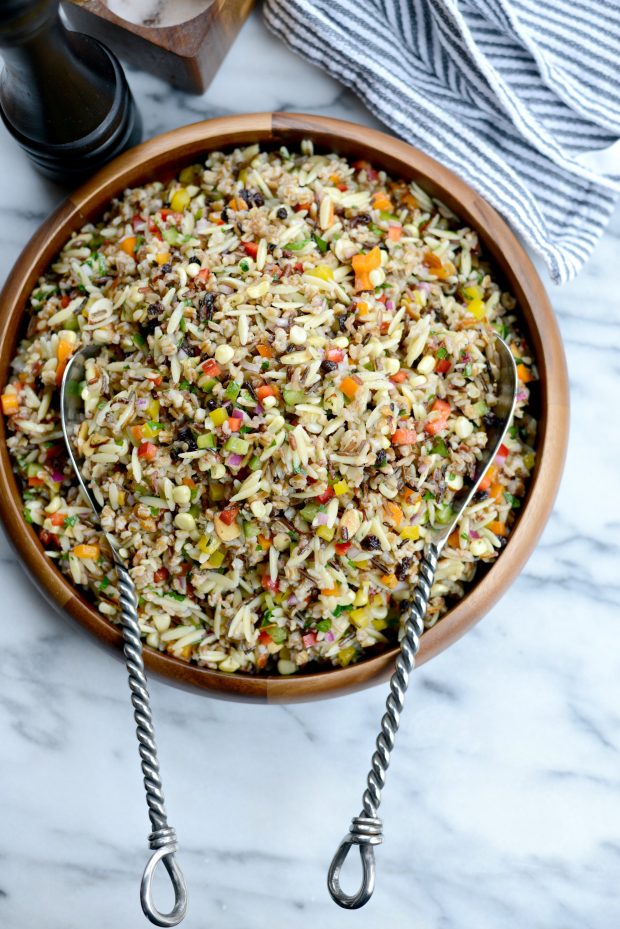 There is a lot of texture and flavor happening here. From the crunch of the peppers and almonds, the wholesome flavor of the rice and wheat berries… and that dressing! I think this salad benefits from some time in the fridge, I try to make it far enough in advance that it can chill for a few hours.
Serve this wild rice orzo salad as a side to salmon or shrimp, grilled chicken or as a meatless main dish.
For more salad inspiration, click here!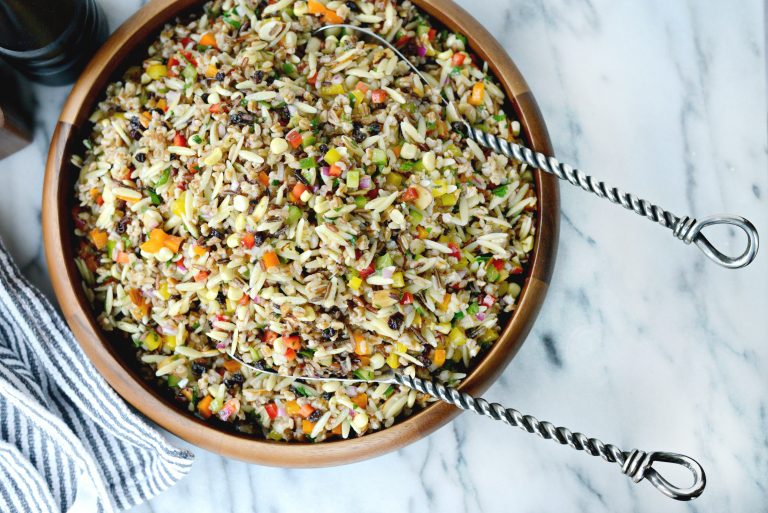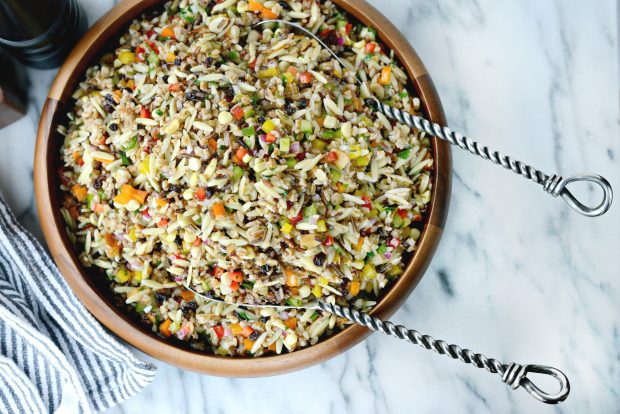 Enjoy! And if you give this Wild Rice Orzo Salad a try, let me know! Snap a photo and tag me on twitter or instagram!
This post may contain affiliate links.
Buy the Cookbook: Simply Scratch : 120 Wholesome Homemade Recipes Made Easy Now available on Amazon »
THANK YOU in advance for your support!