Thai cauliflower fried rice is easy, light and healthful. Serve with lime wedges, cilantro and chopped peanuts.
I love rice.
Jasmine, Arborio, long-grain, short-grain, brown, wild, sushi… I love all the rice. So the mere thought of a vegetable masking as rice is suspicious, right? WRONG. It's all kinds of delicousness and has been my go-to lunch as of late and I feel not a smidge guilty for it. Since starting doing Zumba with my BFF I have been watching what and how much I eat, recording it along with exercise on the My Fitness Pal app. I've never really been one to exercise (or watching what I eat) but since I started I'm now addicted. I've been craving foods like this. I want all the veggies.
I'm one click away from joining the rest of the world and buying a spiralizer.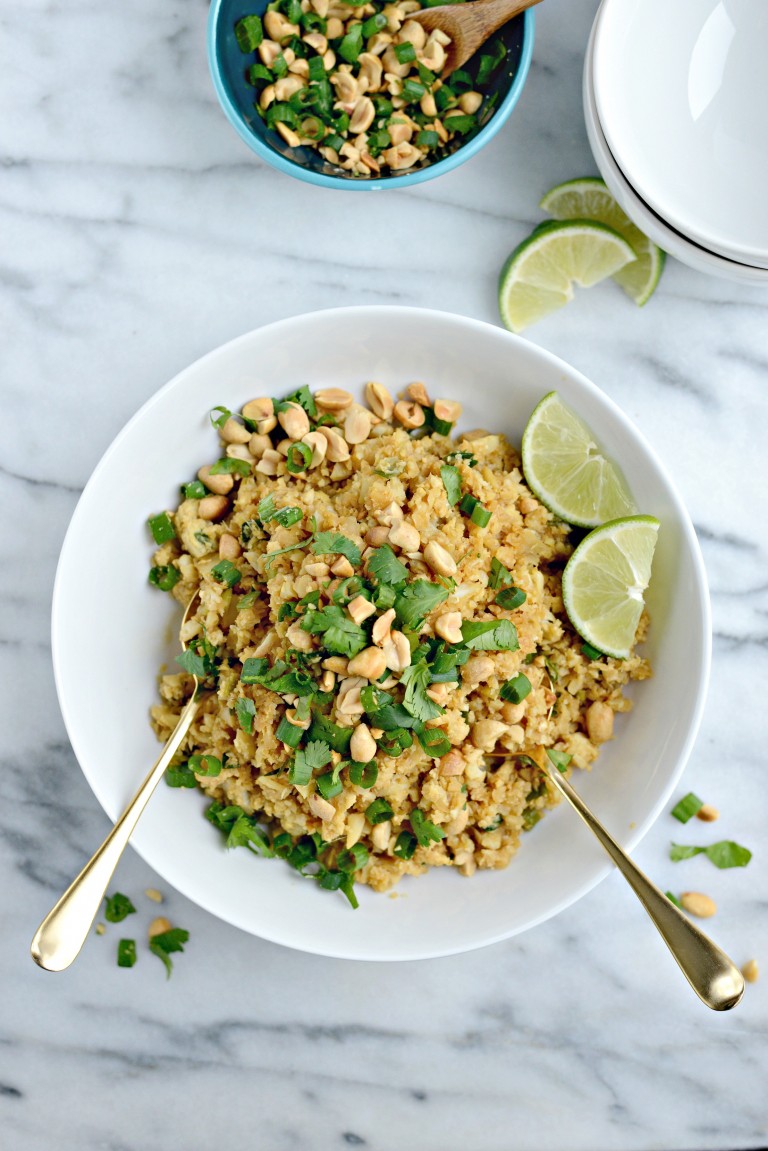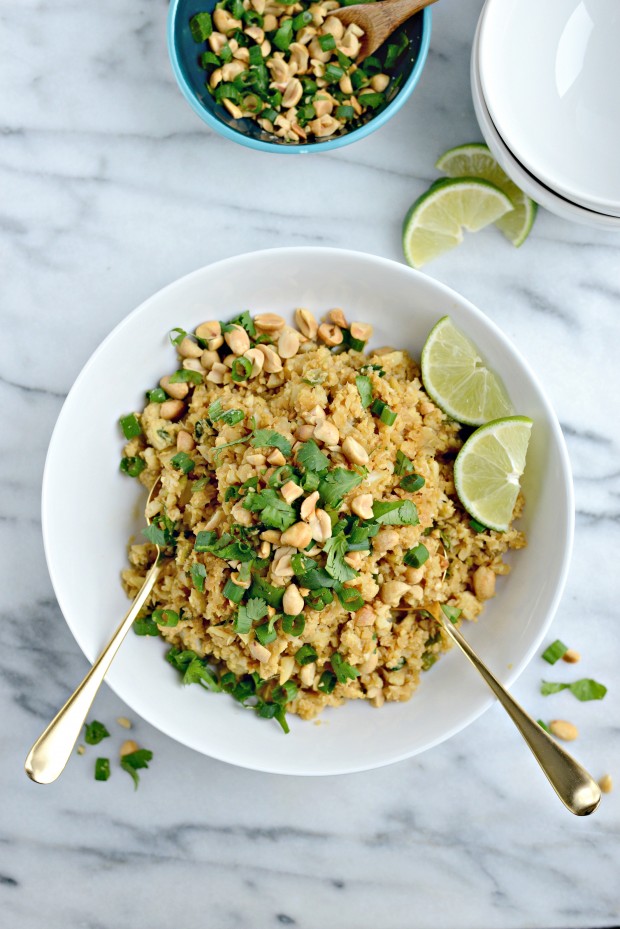 This Thai-inspired recipe is my favorite cauli-fried rice to date. I combined a smidgen of brown sugar with lemongrass, tamari and fresh squeezed lime juice and poured that over cauli that's been blitzed into smithereens and then stir-fried with garlic and green onions in coconut oil. Then at the very end, once I dish myself out a bowl, I top it with fresh cilantro leaves, chopped peanuts and extra green onions… it's like fried rice meets Pad Thai. SO FREAKING GOOD.
I love this Thai cauliflower fried rice.
The stir fry "sauce" couldn't be easier. In a small bowl combine 1 teaspoon brown sugar, 1 tablespoon lemongrass, 3 tablespoons low-sodium tamari and the juice from 1/2 of a super juicy lime.
*note: I will admit that finding fresh lemongrass can be tricky. Many larger grocery chains carry organic herbs and things in these super nifty tubes. That's what I used because finding fresh lemongrass in my neck of the woods is near impossible.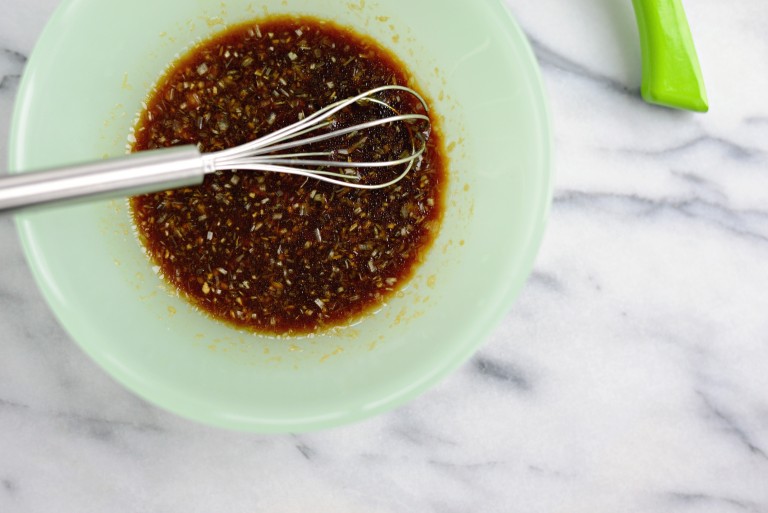 Whisk all of that and set it off to the side.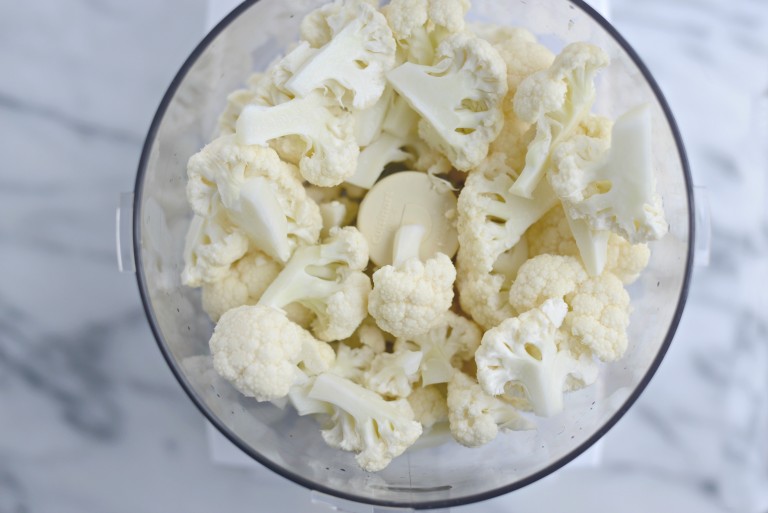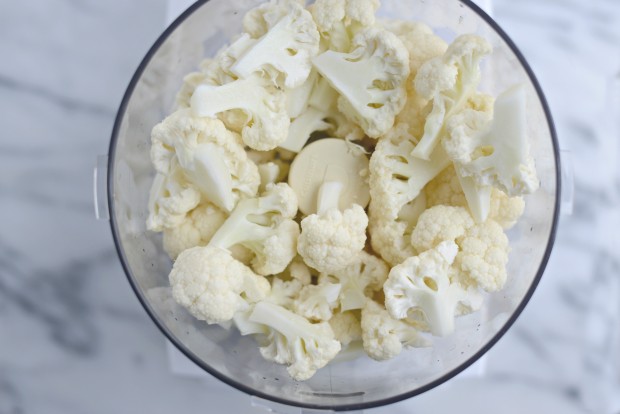 Rinse off a large head of cauliflower. Mine weighed in at 2 pounds before I removed the leaves, stems and cut it up into florets. Place the florets into the bowl of your food processor that has been fitted with the blade attachment.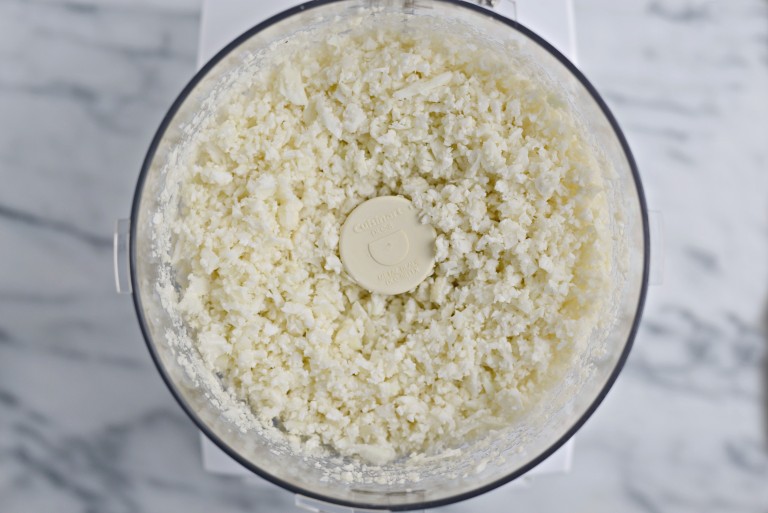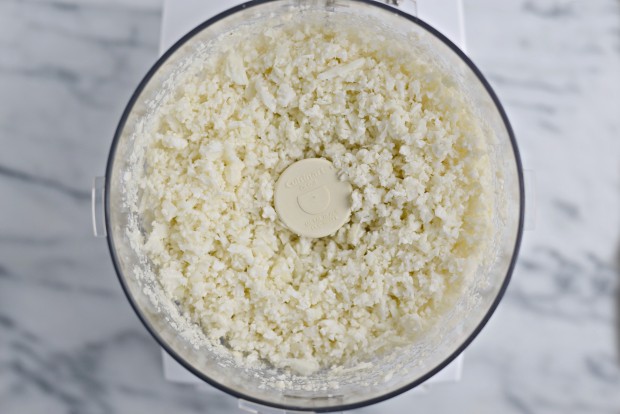 Secure the lid and pulse until the cauliflower is chopped into fine rice-like bits.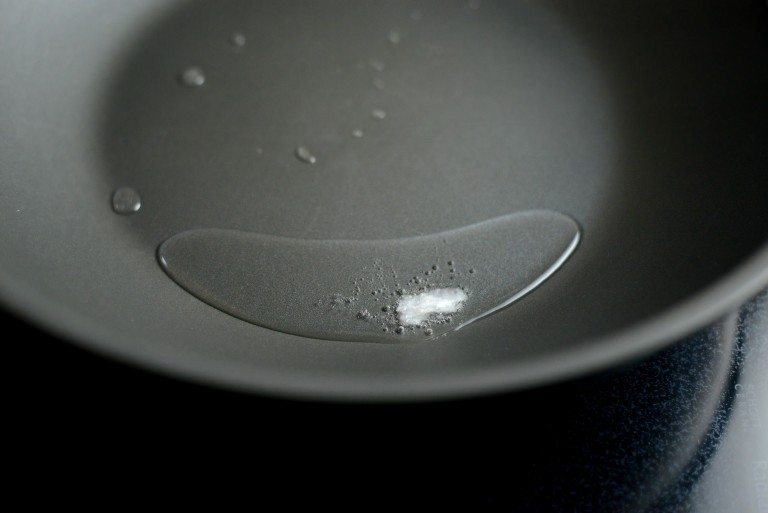 Heat 1 teaspoon of coconut oil in a wok or large pan on medium-high heat. For maximum flavor, use coconut oil that is unrefined.
Once the oil is hot, add in the garlic. Stir as it cooks, for 30 seconds.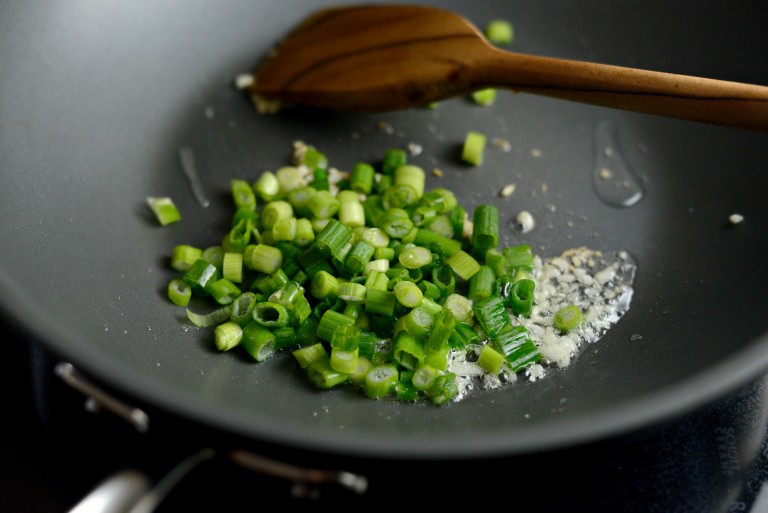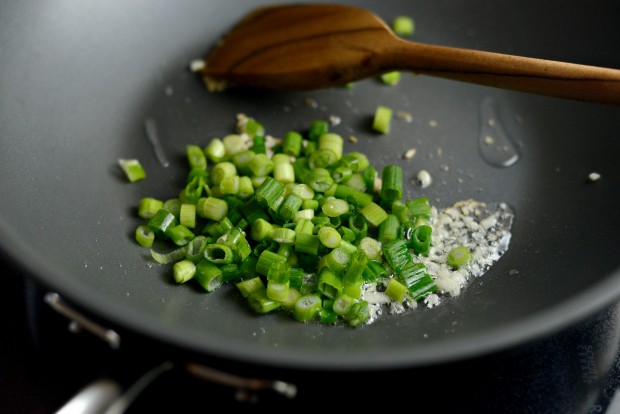 Next add in the green onions (make sure you reserve 1/4 cup of the dark green parts!). Stir and cook for 1 minute or until the green onions soften.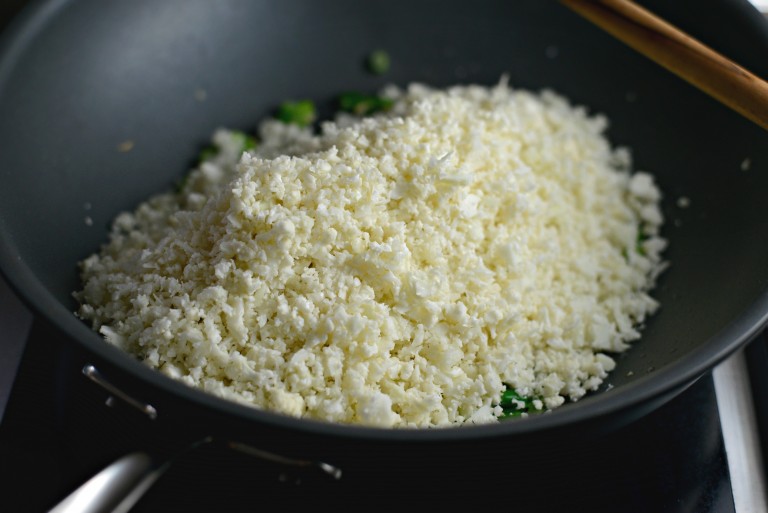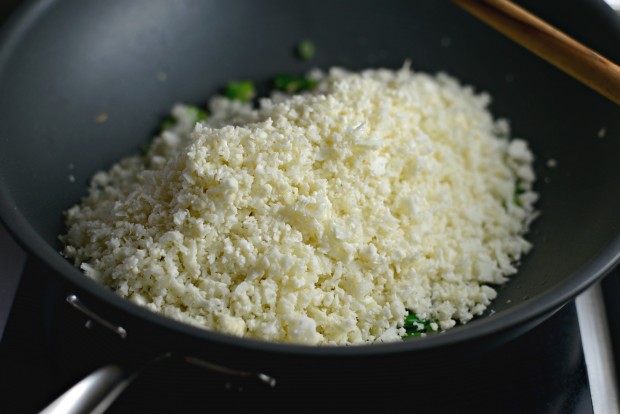 Next add in the cauli-rice…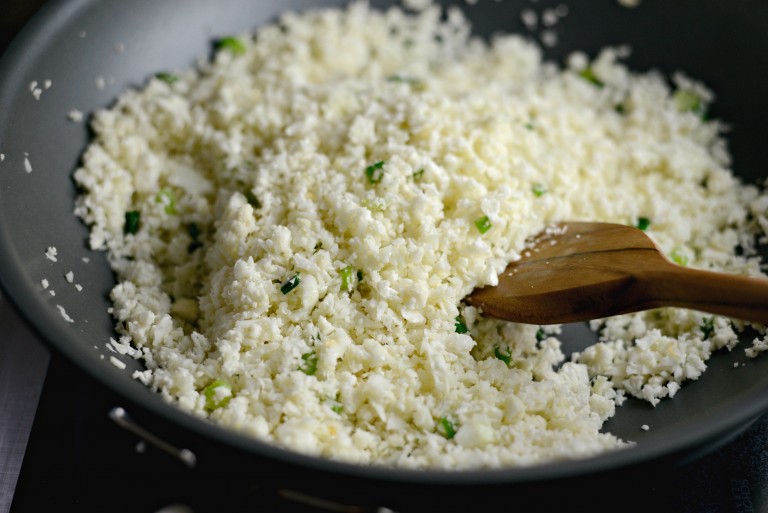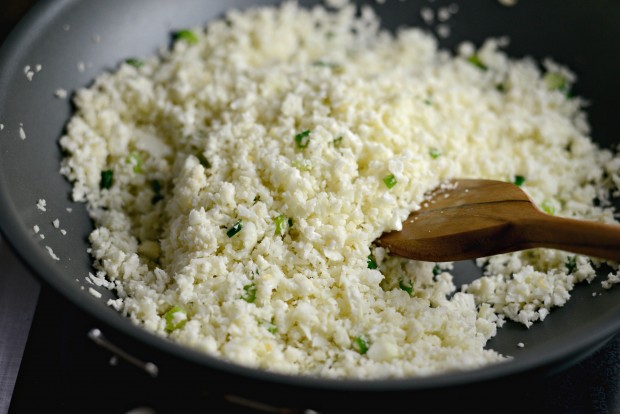 Stir and cook for a few minutes.
Make a well in the center, pushing the cauli to the perimeter of the pan.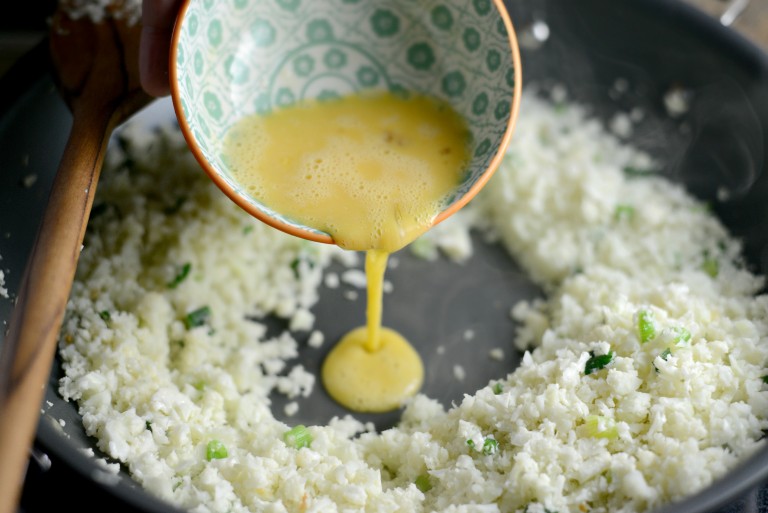 Pour in one beaten egg…
And let the bubble and cook for 30 seconds…
…before stirring it into the cauli-rice.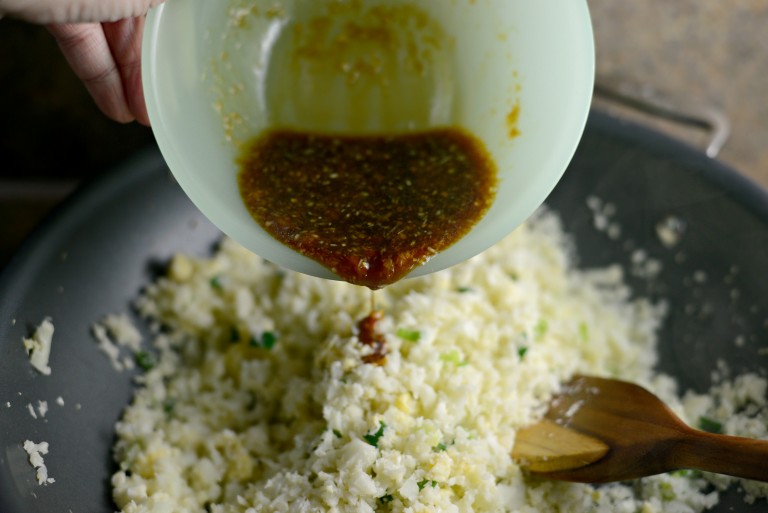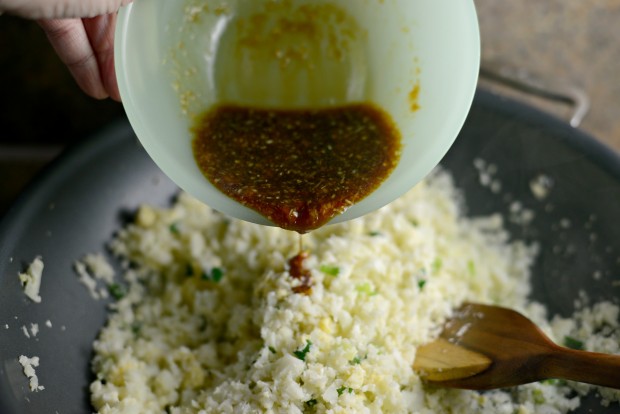 Pour in the lemongrass/tamari sauce…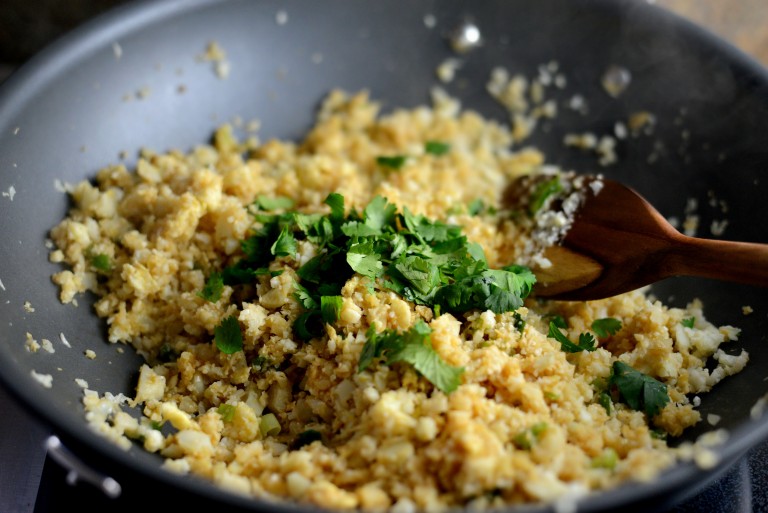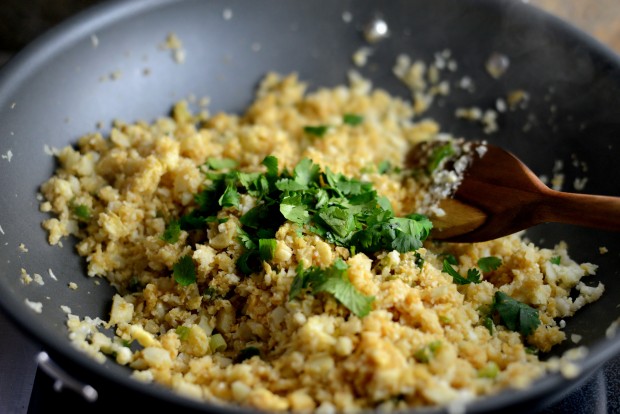 Stir and add in half of the chopped cilantro (about 2 tablespoons).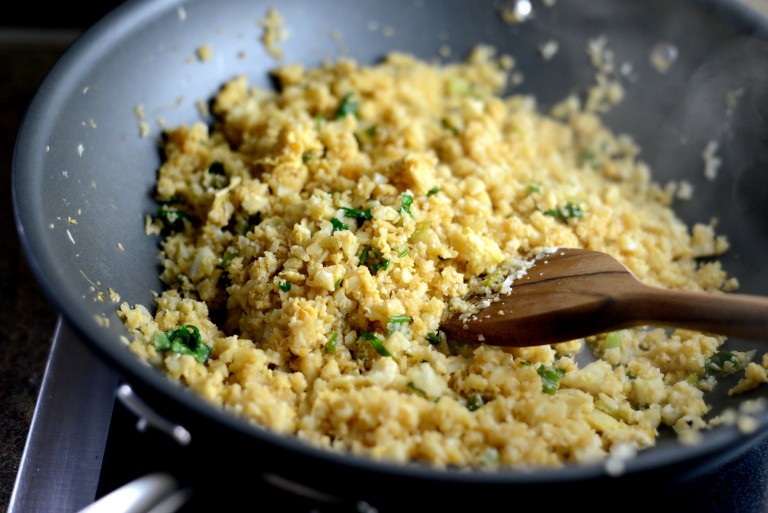 Stir and cook until for another minute or two.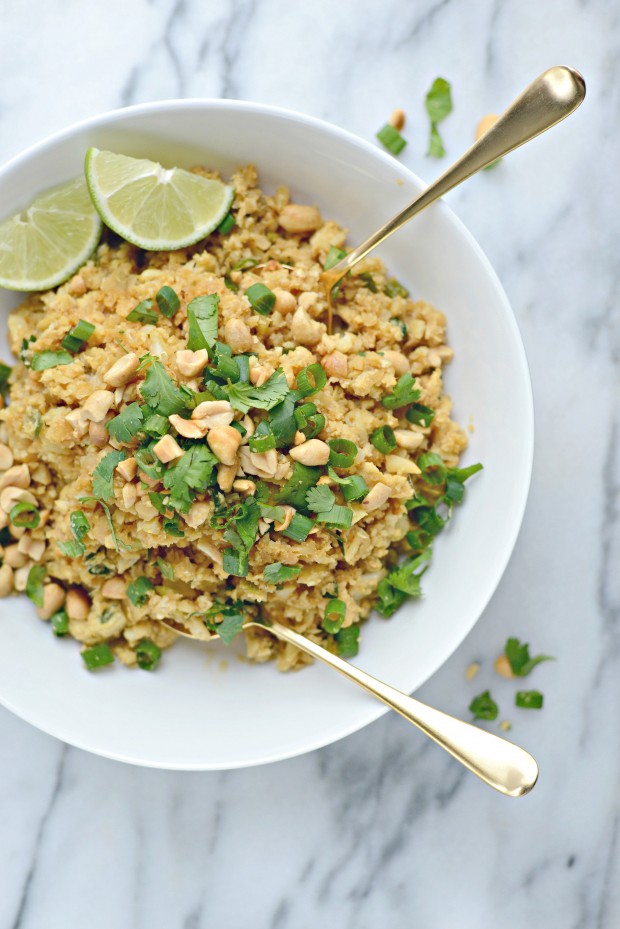 Serve topped with chopped peanuts and the reserved green onions and cilantro.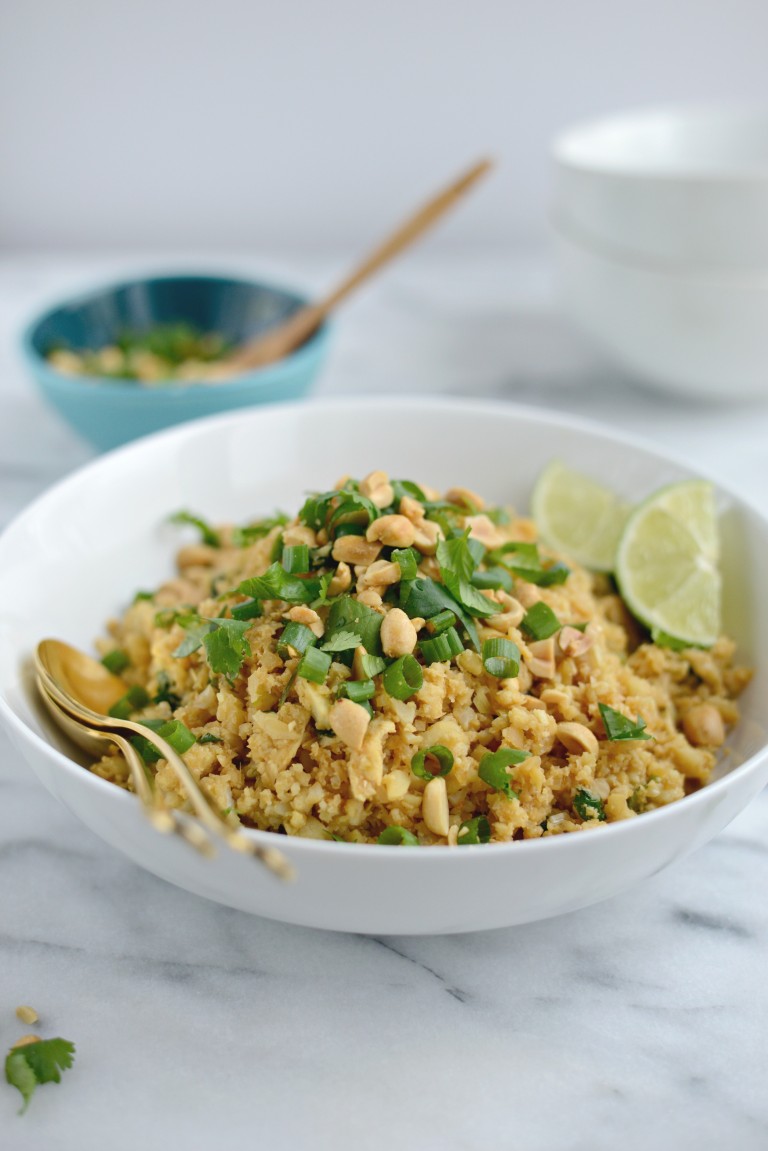 Did I mention that it tastes like a Pad Thai??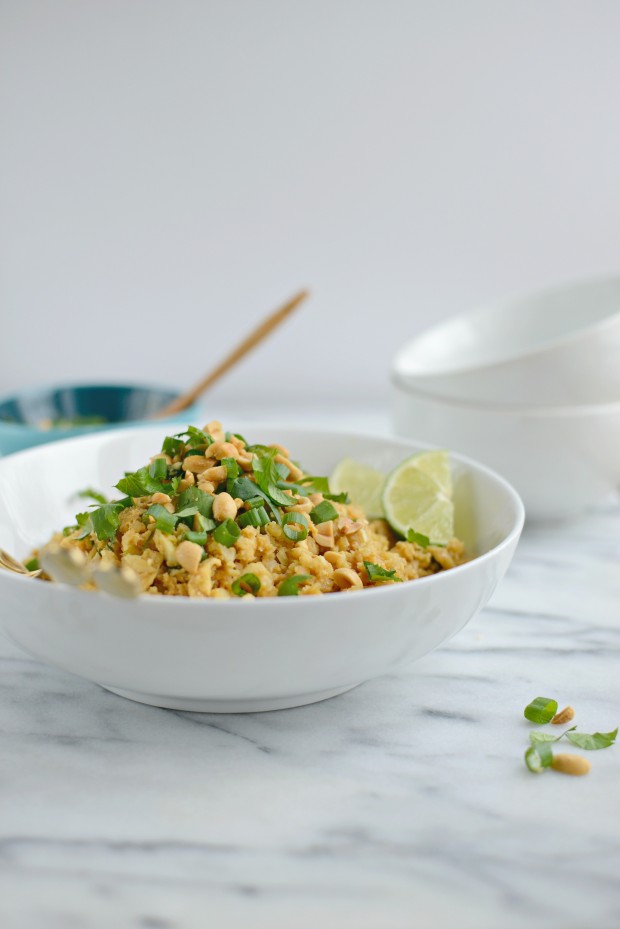 And if you love lime like I do then finish this Thai cauliflower fried rice masterpiece off with a squeeze of lime before shoveling it in. Guilt free of course.
Enjoy! And if you give this Thai cauliflower fried rice recipe a try, let me know! Snap a photo and tag me on twitter or instagram!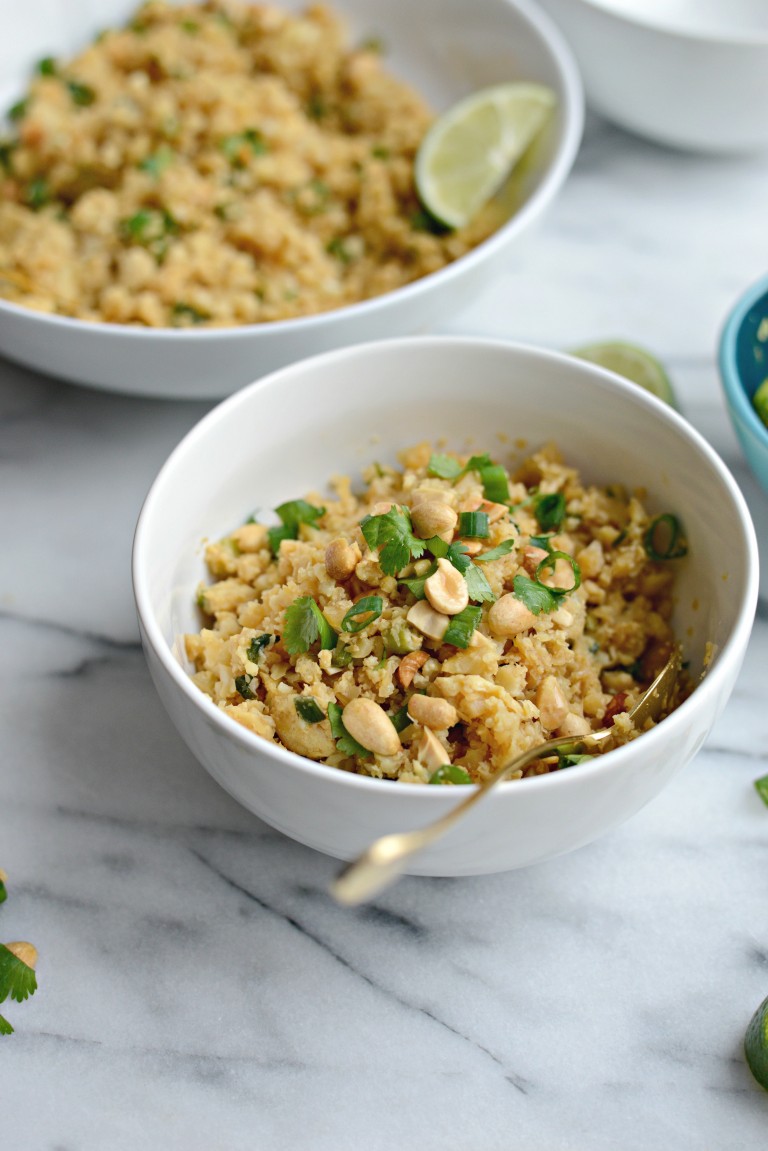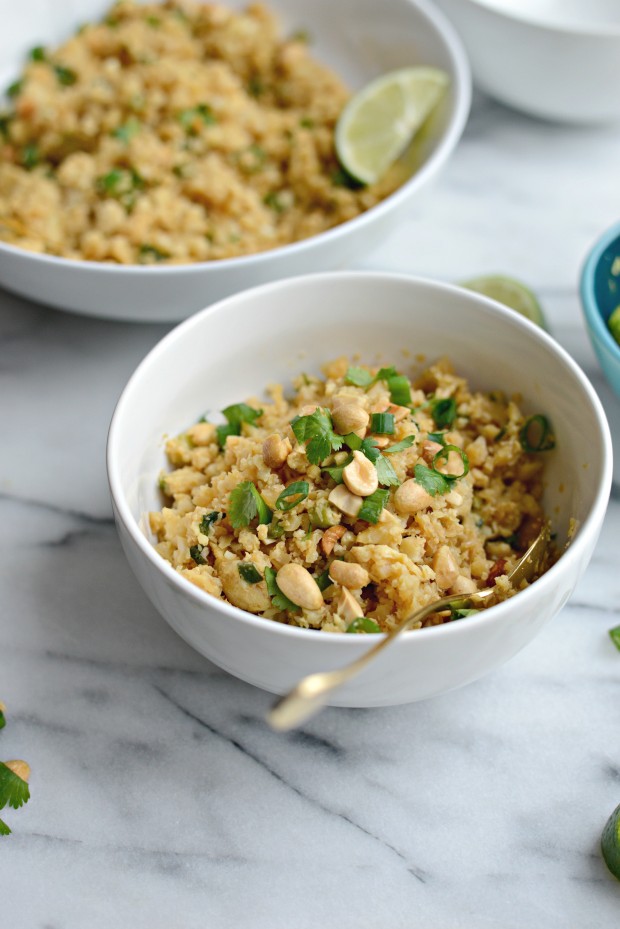 This post may contain affiliate links.
Buy the Cookbook: Simply Scratch : 120 Wholesome Homemade Recipes Made Easy Now available on Amazon »
THANK YOU in advance for your support!