Whether it's for carrot cake or red velvet this is my favorite cream cheese frosting! Only 4 ingredients; cream cheese, butter, powdered sugar and vanilla.
It takes a lot for me to claim a recipe is "the best" but to me and Malloree (my anti-fan-of-frosting daughter) this recipe is all that and then some.
I think what makes it so special is that it has the perfect balance of tang and sweetness and with a touch of vanilla. If ever a frosting is super sweet I tend to leave it behind and just eat the cake around it, but that isn't the case when it comes to homemade cream cheese frosting. Nuh-uh. I could eat it with a spoon, on a shoe… on basically anything.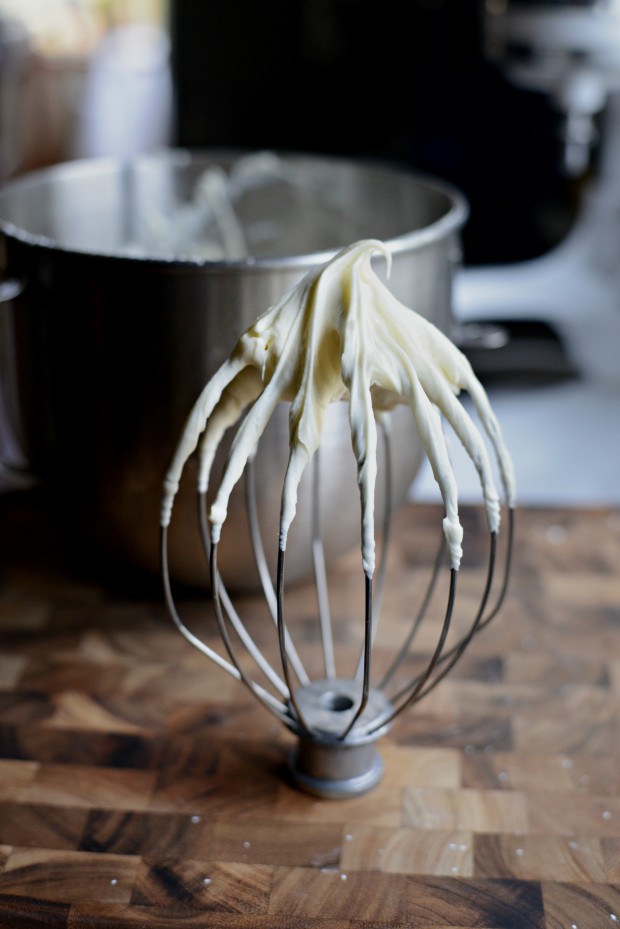 As you may know, my cream cheese frosting recipe isn't new to this blog. I first shared it back in 2012, when I frosted my classic red velvet cake. However in that post there wasn't step-by-step photo instructions, plus I wanted it to be easily found if searched, so I'm giving it it's own post so it can shine.
Tomorrow it will be frosting a different cake.My mother's cake recipe that's perfect for spring! Okay, that's all the hints I'm giving… now let us make frosting!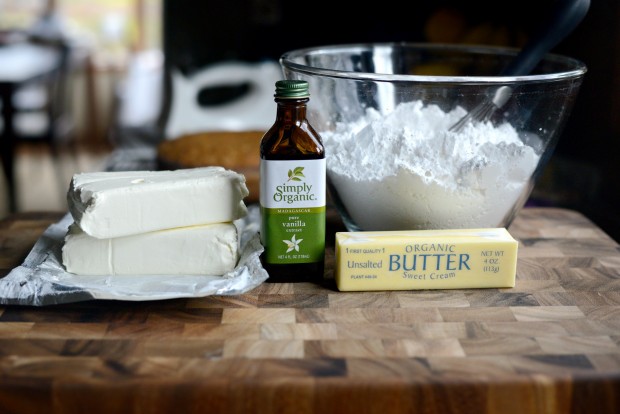 The ingredients are simple. Two bricks of cream cheese and a stick of unsalted butter (both are softened and at room temperature), pure vanilla extract (none of that fake imitation bizz) and confectioners sugar.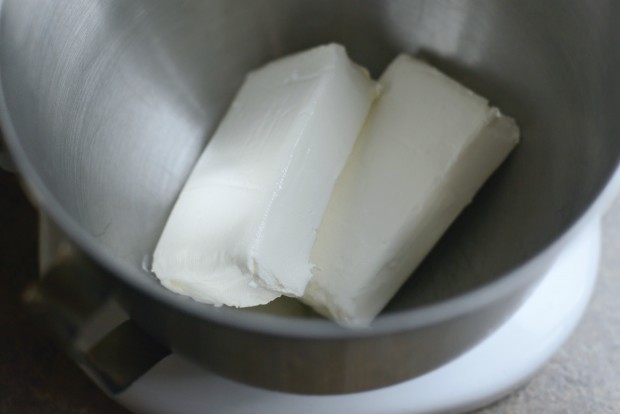 Drop the softened bricks of cream cheese into the bowl of your stand mixer (that's fitted with the paddle attachment!).
Mix on medium speed until light and fluffy.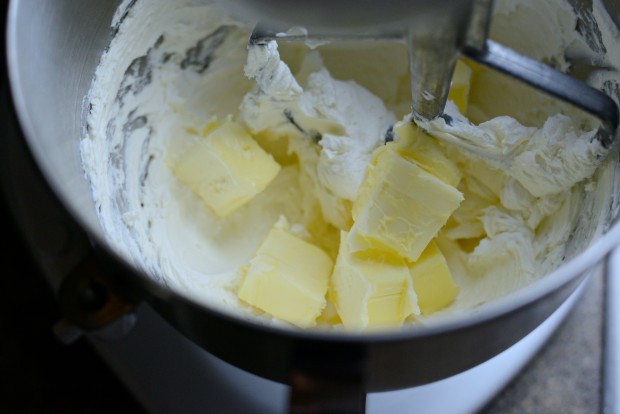 Add in the butter and blend together…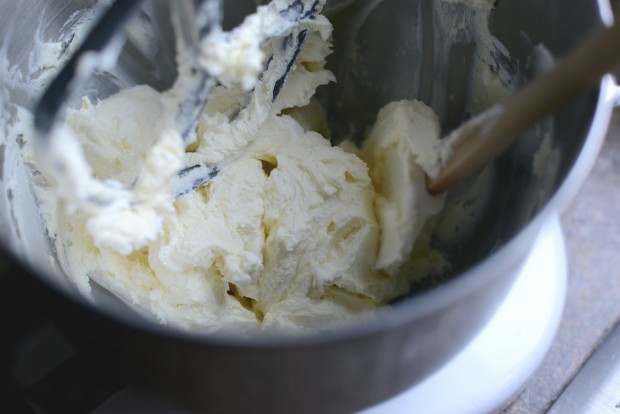 Then scrape down the sides and bottom of the bowl…
…add two teaspoons of pure vanilla extract and mix together.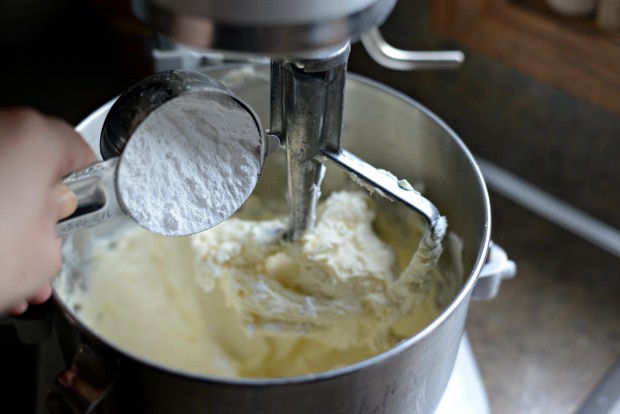 With the mixer on low, gradually add 1/3 to a 1/2 cup of the powdered sugar at a time.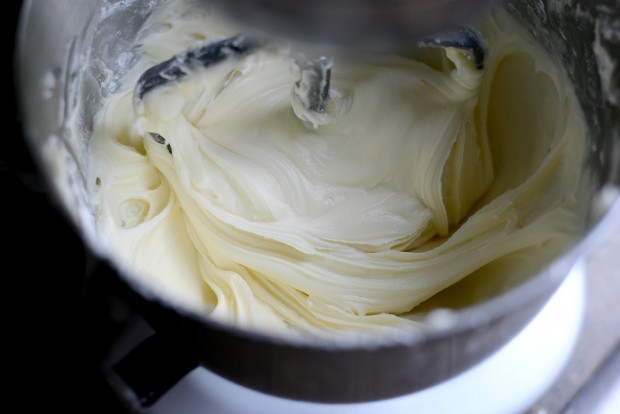 Until mixed through, scraping the sides and bottom of the bowl as you go.
Then I replace the paddle with the whisk attachment and beat on high for 10 to 15 seconds (or longer for a more whipped frosting). Stop once the frosting is thick, creamy and without little lumps.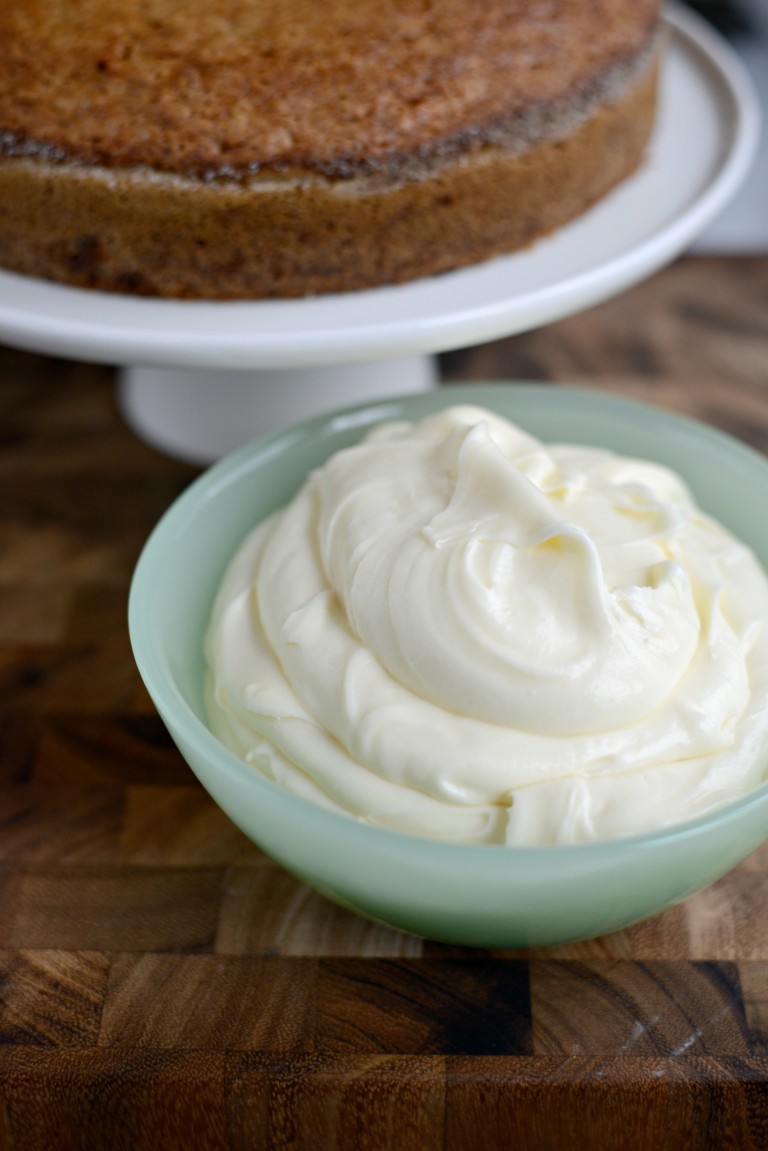 Ta-dah!
Now you just need a cake to frost. Coming soon…
Enjoy!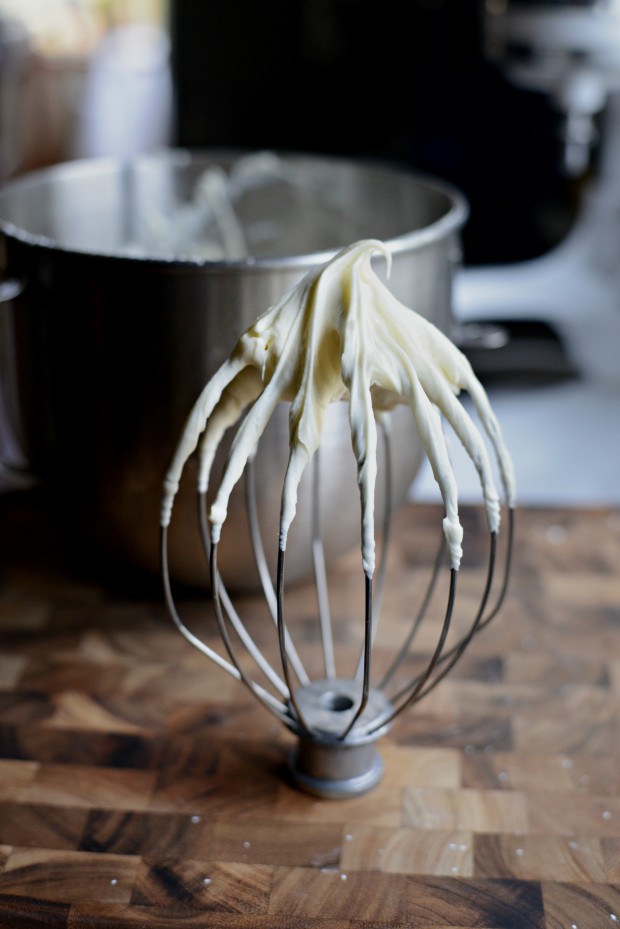 My cookbook Simply Scratch : 120 Wholesome Homemade Recipes Made Easy is now available! CLICK HERE for details and THANK YOU in advance!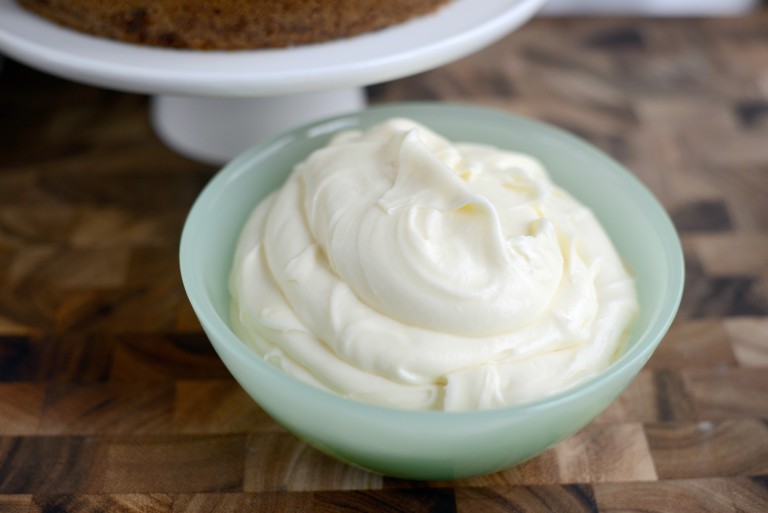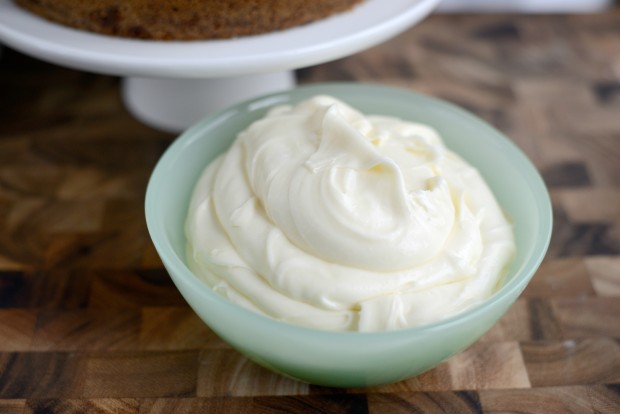 This post may contain affiliate links.
Buy the Cookbook: Simply Scratch : 120 Wholesome Homemade Recipes Made Easy Now available on Amazon »
THANK YOU in advance for your support!